Back in March I published this article with a list of 30 travel goals I had before turning 30. I wanted to do an update half through which happens to be today, September 20! I officially turn 30 in 6 months (whaaat) so let's see what I've managed to accomplish on this list so far!
Toronto
1. Take a walking tour of Toronto
This one is still waiting to be done but given that it's about to get real cold in Toronto soon I'm not sure how realistic crossing this one off is!
2. Discover more street art around Toronto
We actually spent so much time enjoying the street art around Toronto this year! We revisited Graffiti Alley with friends and loved it as usual. We also discovered the Milky Way Lane of street art, tons of amazing murals and got to explore the Underpass project! And yes, there will be a few posts coming up highlighting all of this!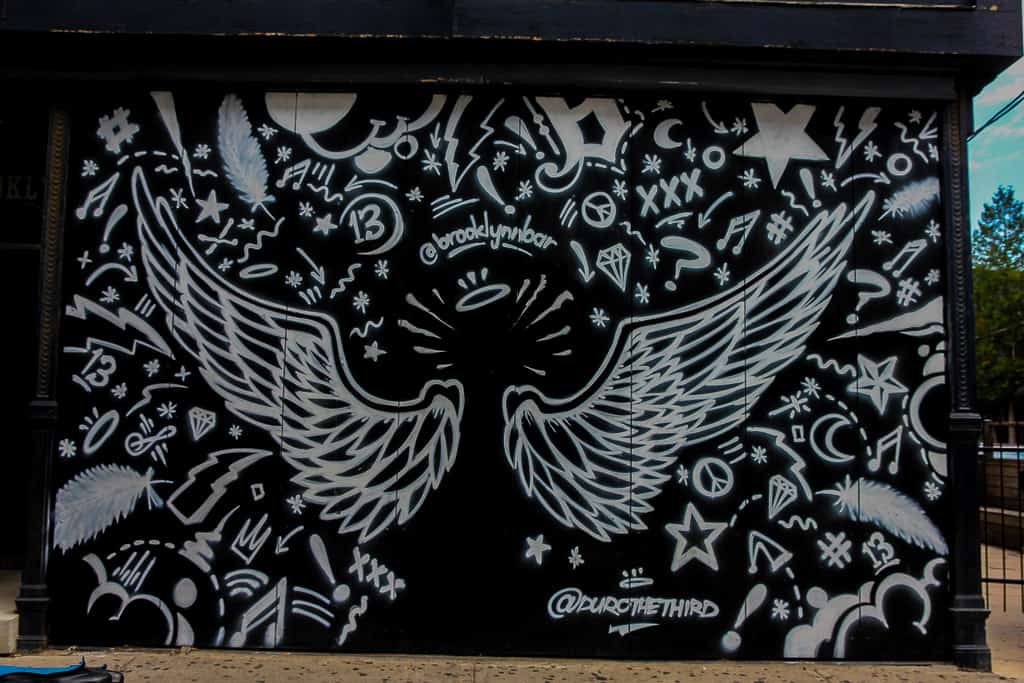 3. Spend a day at the Islands
Okay, I actually really tried to get to the Islands. Multiple times! But I just completely ran out of weekends! I'm still going to try because I'm sure the fall foliage on the island is stunning!
4. Visit 15 museums/galleries in Toronto
So I've actually made no dent in this one but it's for a reasonable cause. Toronto winters are cold! Like really really cold. I'm sure I'll have no problem visiting many museums/galleries in the winter months!
5. Have a food crawl at St. Lawrence Market
Since this is an indoor activity I'm totally saving this for a weekend in the winter!
6. Try a staycation sometime
While we didn't get to check out the Drake or the Gladstone we did do a staycation in July at the swanky Royal York Fairmont. We spent the day dessert hopping and mural chasing and enjoying being tourists in our own city!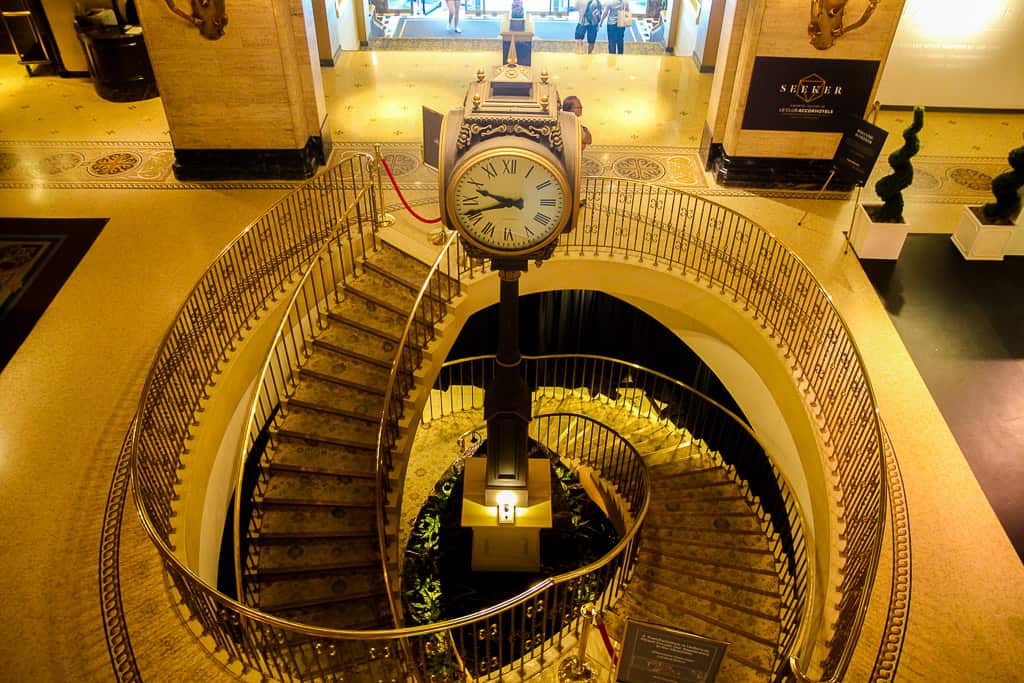 7. Hike all 9 trails in Rouge National Urban Park
This one's not completely accomplished but we did do 1/9! I know, awful. I will get to it!
Ontario
8. Stay in an OTentik Tent with Parks Canada
Yes! Something we finally accomplished haha. We stayed in an OTentik Tent in 1000 Islands National Park back in May and it was a super cool experience I can totally recommend to everyone.
9.
Visit/Revisit all of the 6 Canadian National Parks in Ontario
We've done about half of them which is fitting since we're halfway through the year! We revisited Rouge National Urban Park, Bruce Peninsula National Park and Thousand Islands National Park. We also visited Pukawska National Park for the first time!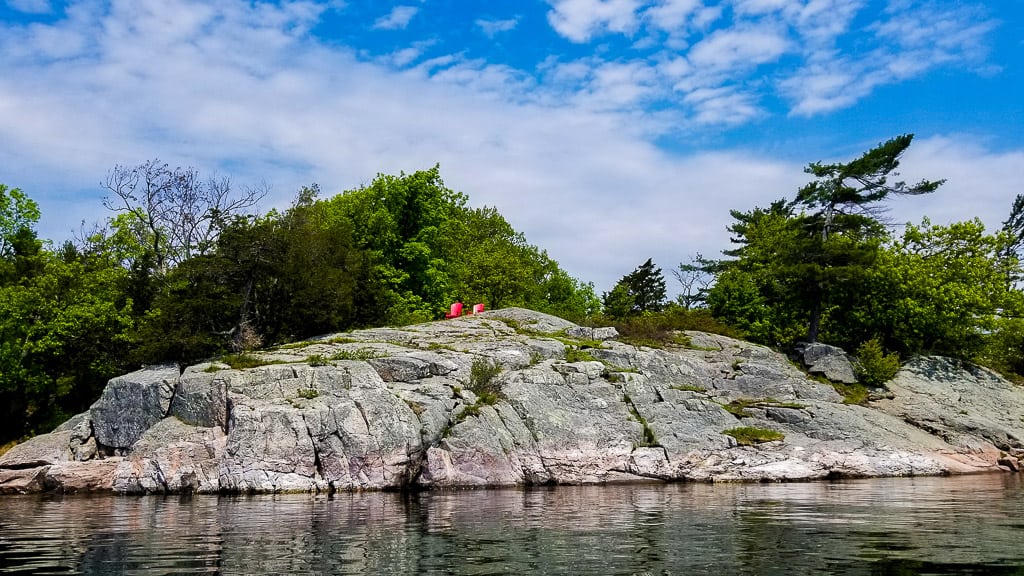 10. Explore Ottawa like a tourist
I'm going to cross this one off because we got do one of the biggest "touristy" things in Ottawa which is to tour parliament!
11. Revisit the Ottawa Tulip Festival
One we actually got to do! We had a wedding in Toronto the same weekend so I legitimately did not think we could make this happen but we drove straight out to Ottawa and got to spend the Sunday enjoying the Tulip Festival!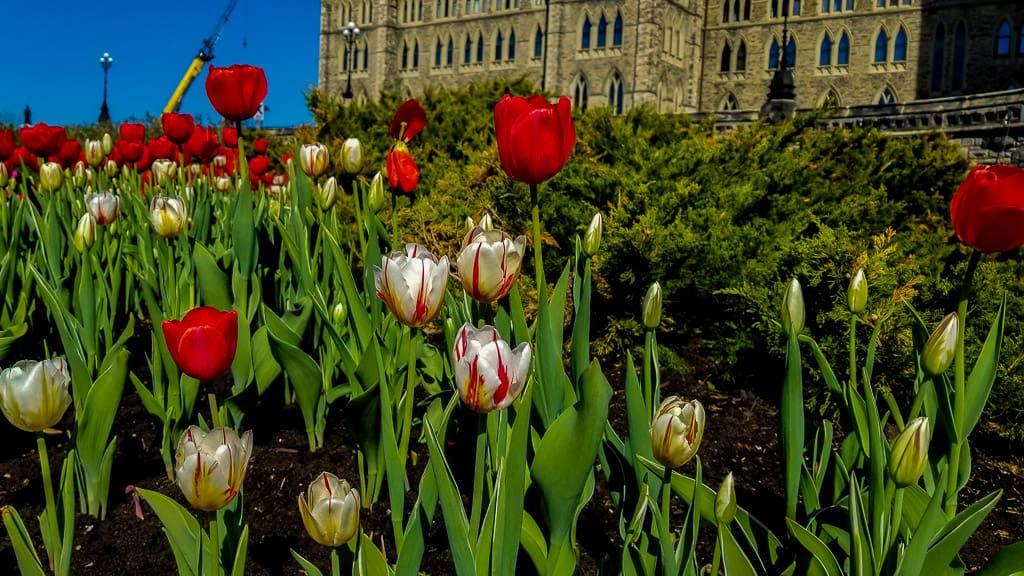 12. Revisit Tobermory and actually enter the famed Grotto!
Yes! We got to spend the entire weekend in Tobermory in mid-July and it was fantastic. We woke up at like 7 am to hike to the Tobermory Grotto and got to have it to ourselves for a while! It was so cool and it made me fall back in love with this area of Ontario.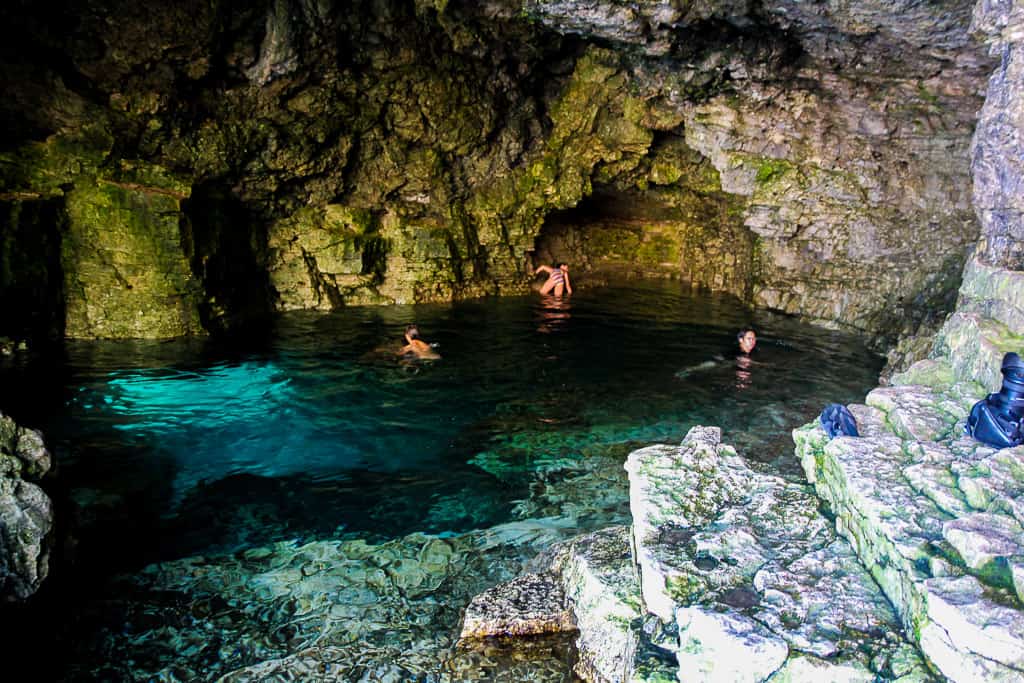 13. Finally visit the rapids boardwalk in Niagara Falls
Okay, how I have not heard about the rapid boardwalk until this year is so surprising to me but we actually made this happen back in April and it was super cool!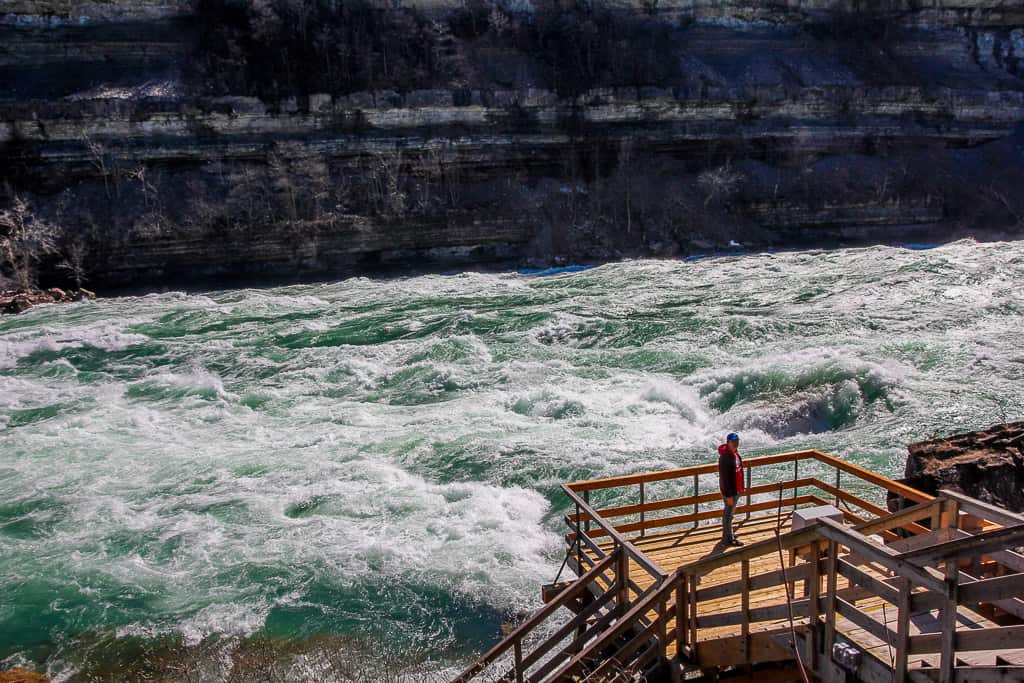 14. Also, finally ride the Maid of the Mist behind Niagara Falls
We did not have enough time for this one on our day trip so it's being saved for the next one!
15. Hike at least 20 of the 100+ waterfalls in Hamilton
Awful. Just awful. Literally attempted to hike 1 and it was completely dried out because of the summer. Just, shame on me is all
16. Visit at least 15 provincial Ontario Parks in celebration of their 125th birthday
We've done 3 so far: Sandbanks Provincial Park, Pancake Bay Provincial Park and Lake Superior Provincial Park. But we're visiting Killarney Provincial Park this weekend and that's another huge one!
17. Revisit the Cheltenham Badlands once they reopen
This one isn't my fault! The Badlands aren't reopening to the public until September 22nd so we haven't been able to go!
18. Re-hike Dundas Peak in the summertime
Urgh, I know. I don't even know where my summer went. Seriously. I'm as disappointed in myself as you guys are.
19. Try 'glamping' in Ontario
This one hasn't happened yet but I'm curious to see if any of them do heated tents in the winter. Might be a bit of a romantic getaway!
20. Visit a lavender farm in Ontario
We got to do this one! We visited Terre Bleu Lavender Farm in July and while the admission was a bit pricey the super tasty lavender icecream totally made it worth it.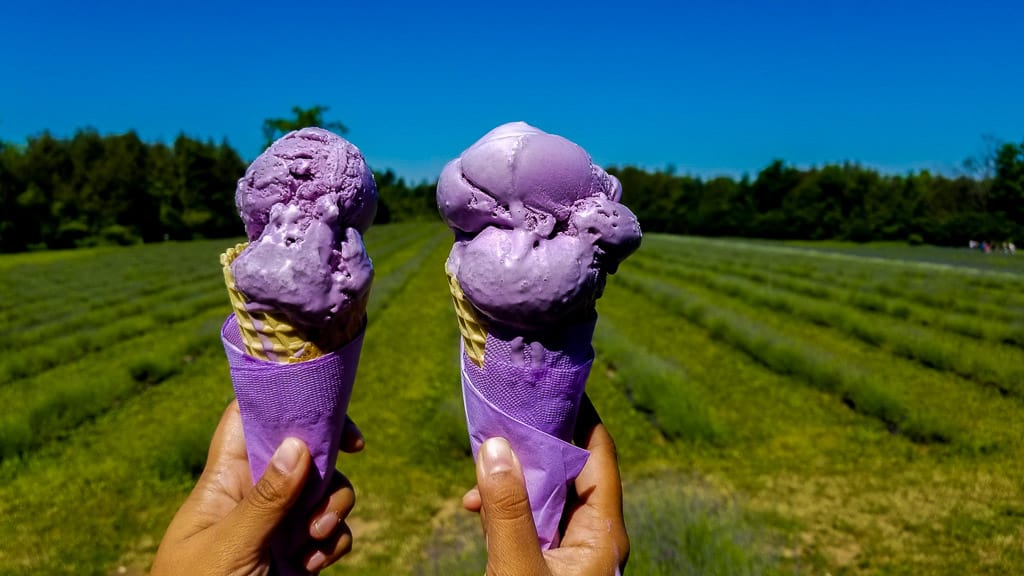 Canada and the World
21. Visit at least one country I haven't been to before (maybe more!)
So we haven't been yet but this will get crossed off before my 30th because we head to Peru in 2 weeks!! It'll be my first time in South America so I'm super super excited.
22. Visit 2 American States I haven't yet
Half-way through on this one! I took my husband to New Orleans for his 29th birthday and it was both of our first time in Louisiana which counts for this item!
23. (Finally) Visit Quebec City
I haven't put into words how happy I am that we finally made it to Quebec City but I was blown away by the city. I've wanted to go for a while but it just didn't work out timing wise but it was so well worth the wait!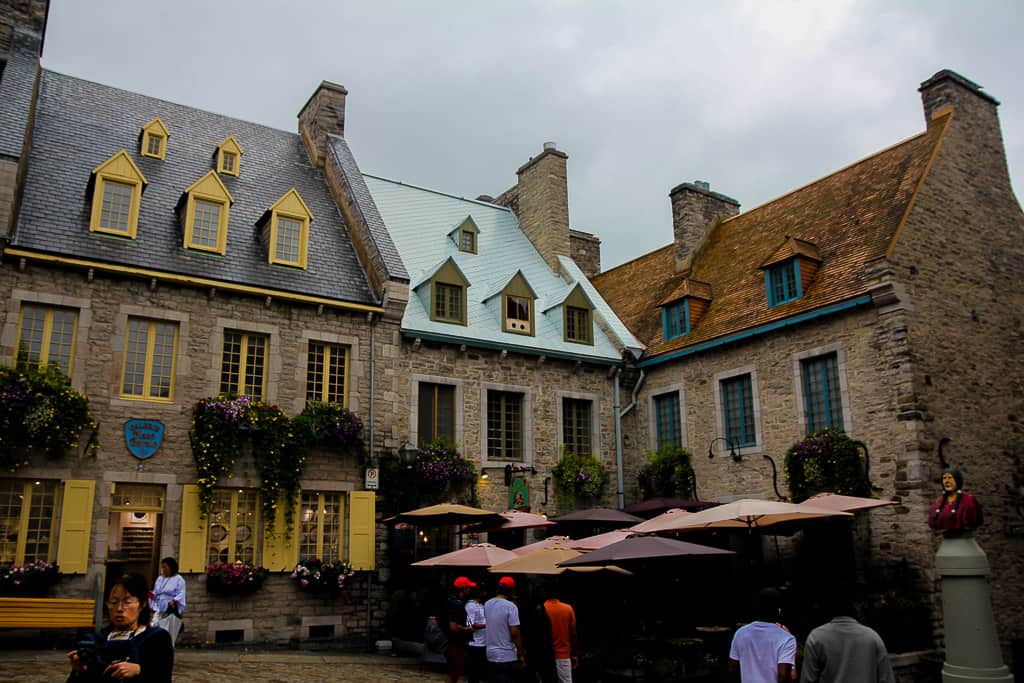 24. Enjoy a weekend getaway in Buffalo
Given how close Buffalo is Toronto it's definitely shame on me that this hasn't happened yet but if we get a nice and long fall there's still a possibility!
25. Enjoy a weekend getaway in Detroit
Detroit's been recognized as an up and coming destination and given it's proximity to Toronto I thought it'd be cool to spend a weekend in Detroit. We ate some great food and was super impressed by the street art in Detroit.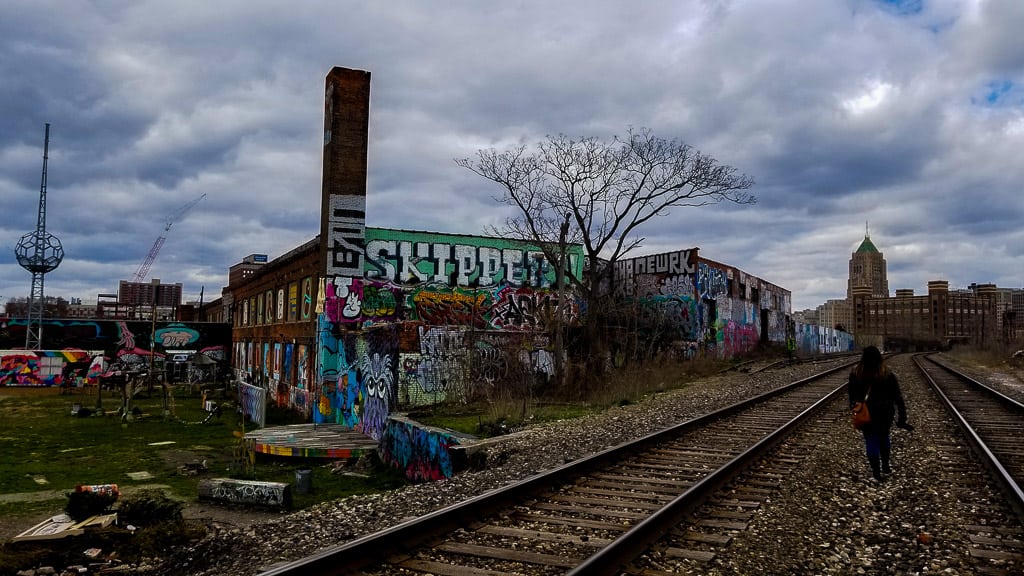 Miscellaneous
26. Take a train trip to somewhere
Another uncrossed item simply because we end up driving most places BUT we're actually taking the train to Macchu Picchu so that'll also totally count!
27. Do a 10+ hour epic road trip somewhere
We actually did get to do this one! We drove up to Pukawaska National Park over the Canada Day weekend which is an 11 hour road trip! We stopped in places like Sudbury and Sault Ste. Marie and got to see parts of Ontario we never had before!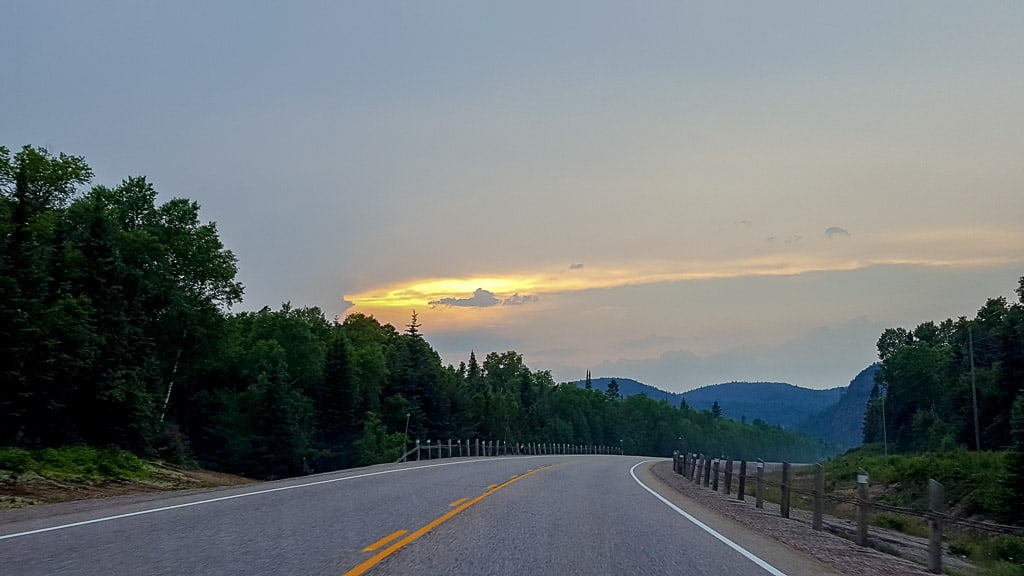 28. Travel solo somewhere once (even if just for a night)
I haven't quite gotten around to building up the nerves for this yet but the year isn't over so I may surprise you yet!
29. Stay in a tree house Airbnb
Similarly to the glamping, we haven't quite made this happen yet but I'm hoping we can do it as a romantic getaway at some point.
30. Celebrate turning 30 with a getaway somewhere!
I've kind of left this one up to faith (aka my husband). Rather than a material gift I'd love a getaway but no pressure honey!
There you have it! My update on my 30 travel goals before turning 30. It's not QUITE as crossed off as I'd like but I think we definitely made a pretty serious dent in it!