If you've checked out my Instagram or read previous blog posts you'd know that I absolutely love street art. I find it such a great way to explore a new city and it has the benefit of normally being a free way to see a new place as well! As a big city, Toronto has plenty of street art to look at. There's lots of places to see them at but none come close to Graffiti Alley.
Graffiti Alley is located along Rush Lane between Portland Street and Spadina Avenue. It runs parallel to Richmond Street West and Queen Street West so navigating to either of those streets would be the easiest way to locate it. I'd give yourself at least 1 or 2 hours to properly explore this place. Make sure you've charged your camera(s) ahead of time and you're wearing comfortable shoes.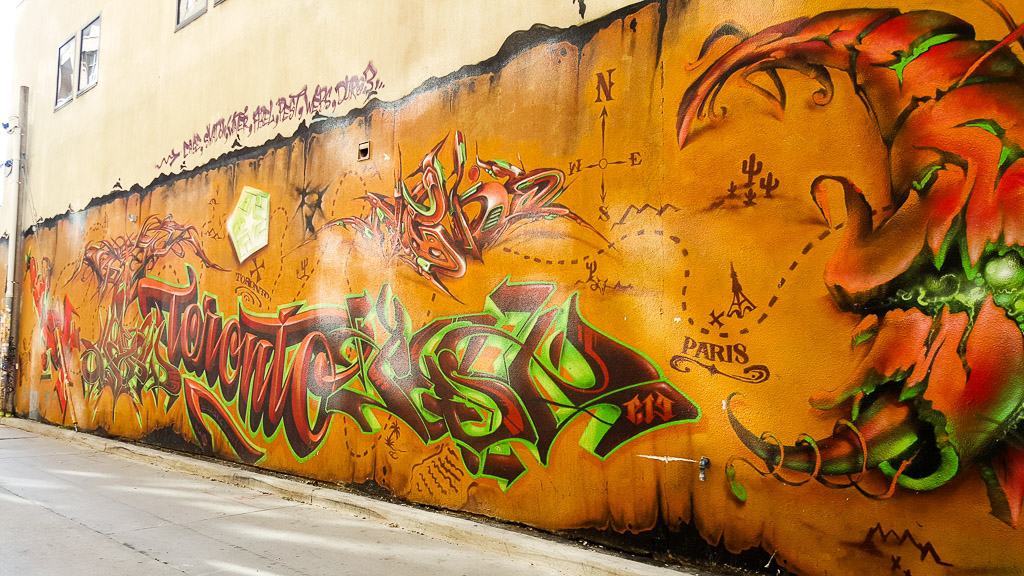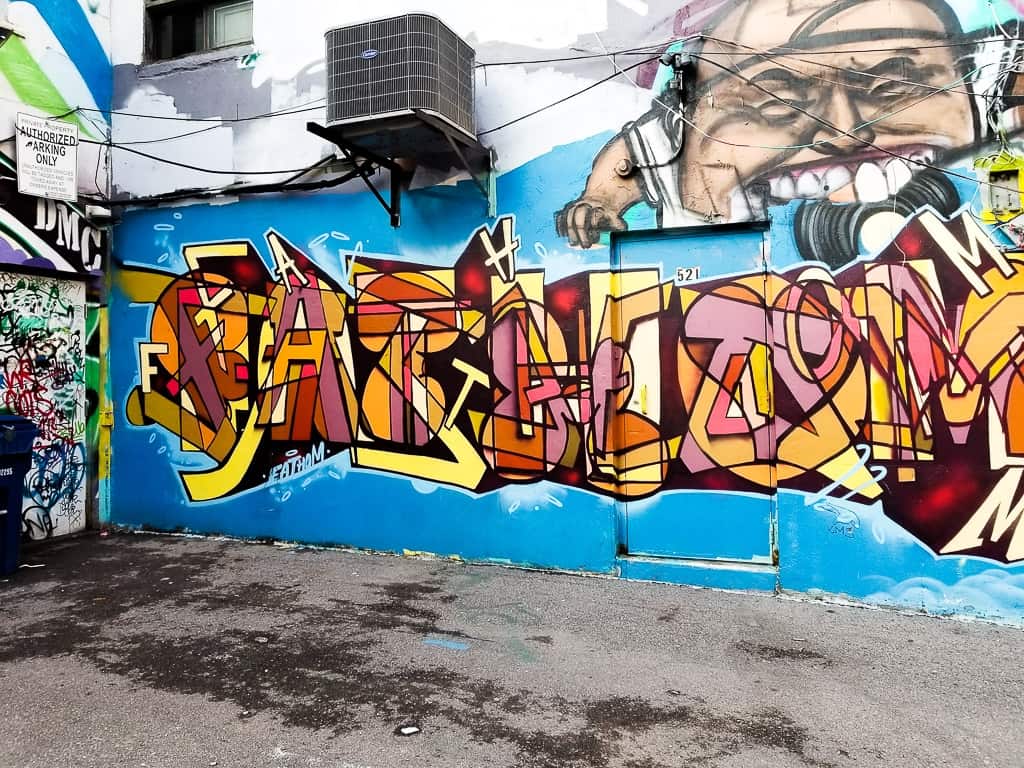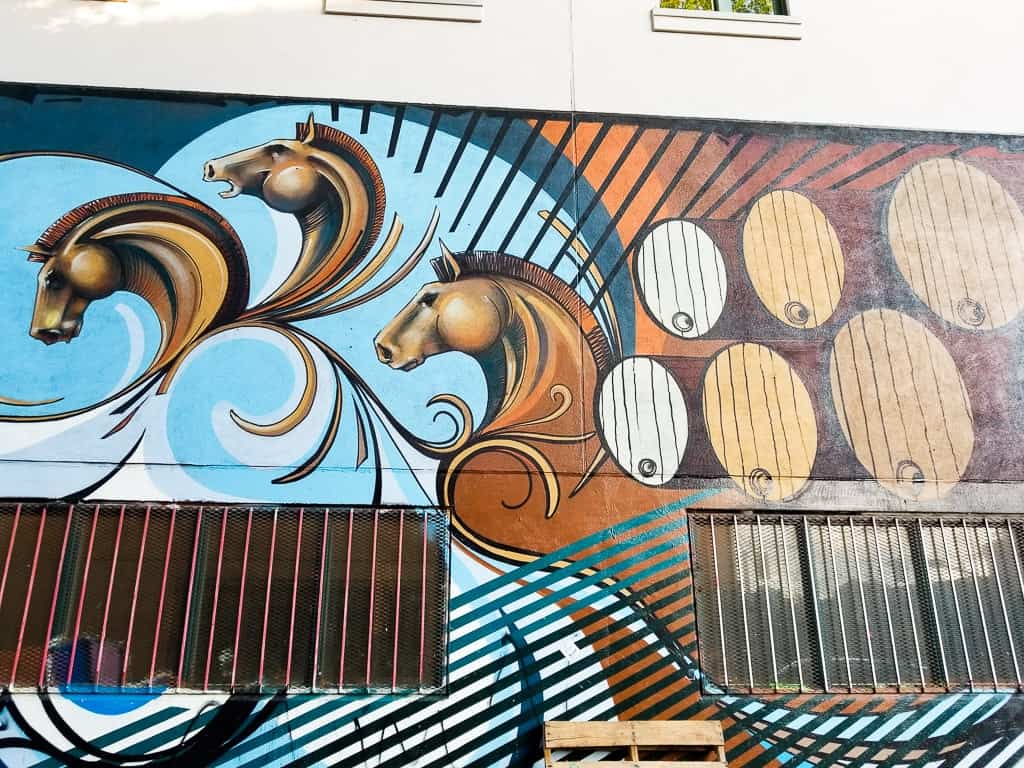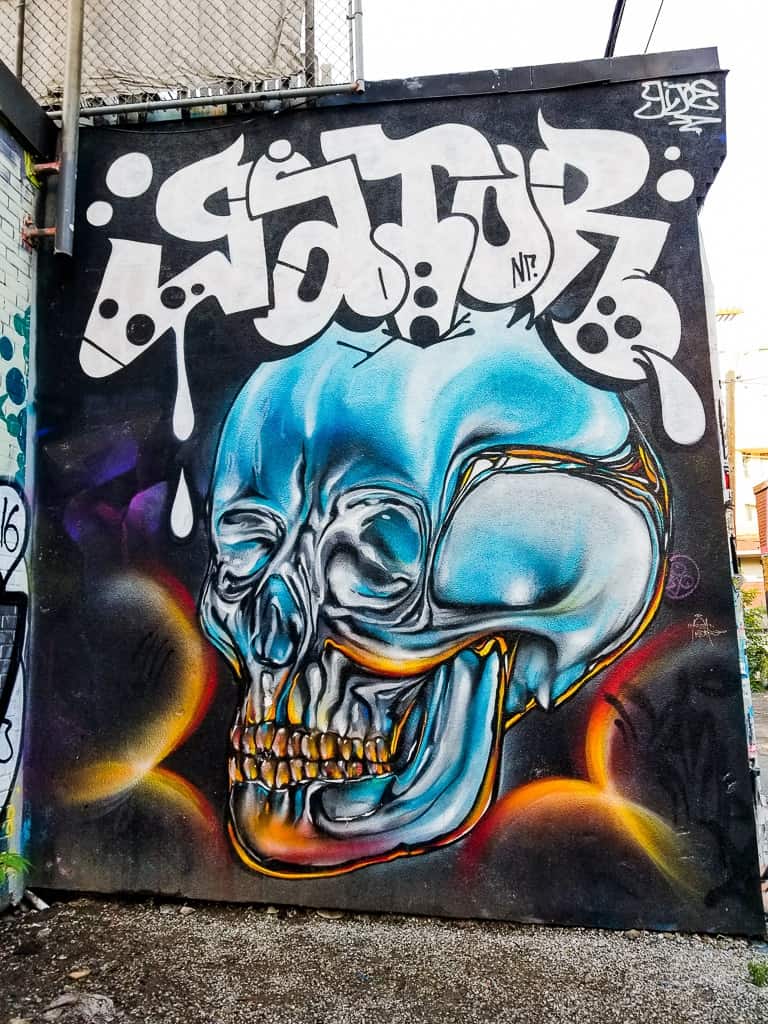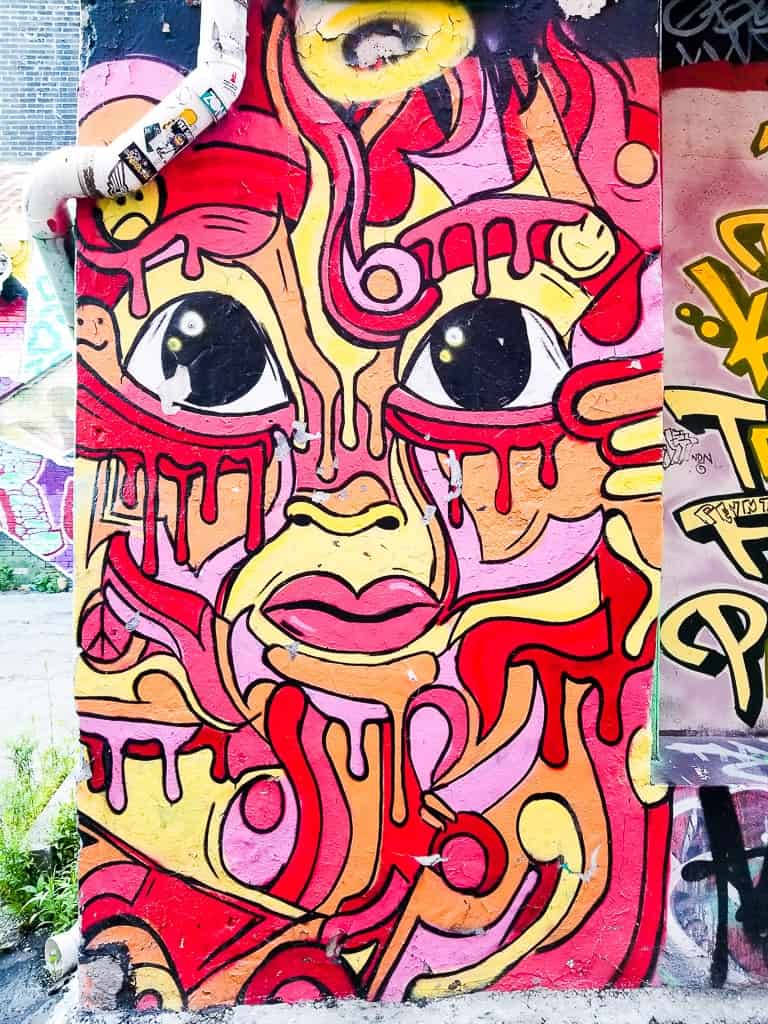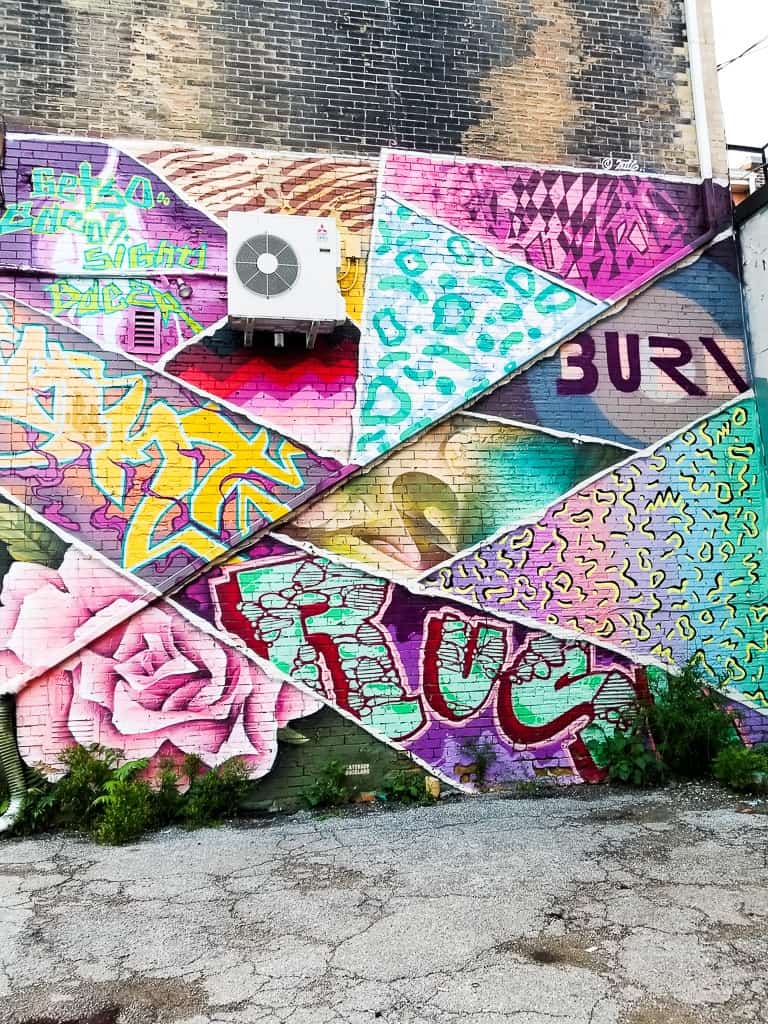 One of the larger scale, and more permanent, pieces seems to be the aquarium one that you can see below. It runs from top to bottom on two sides of the building and has some incredibly detailed and colourful work.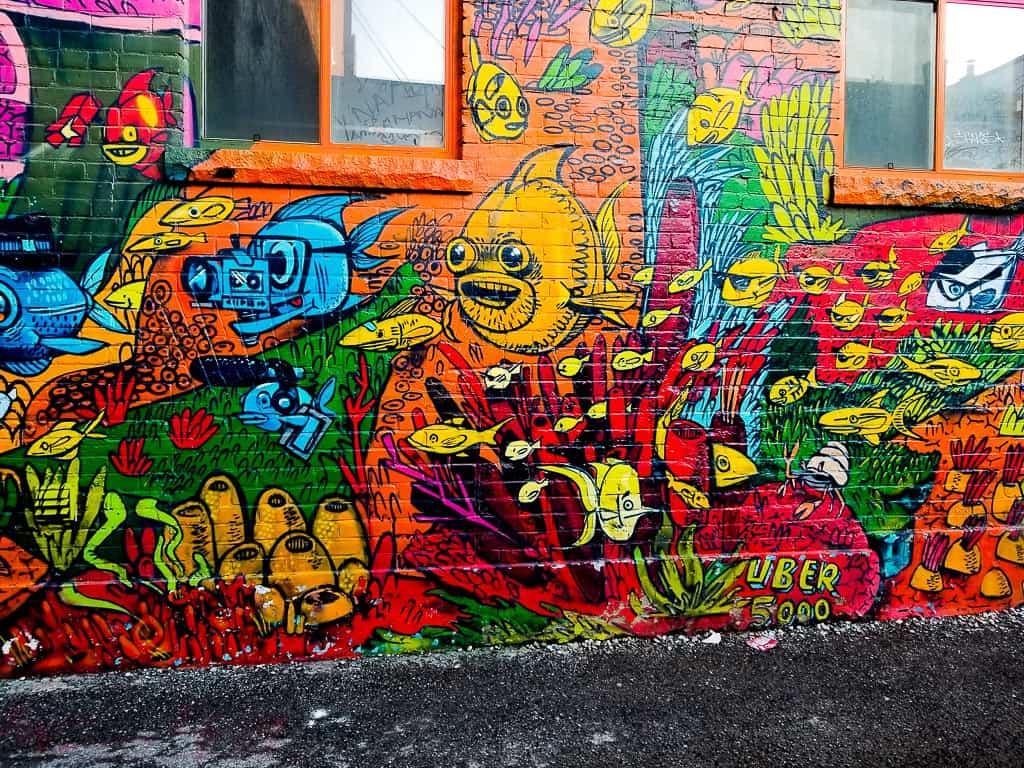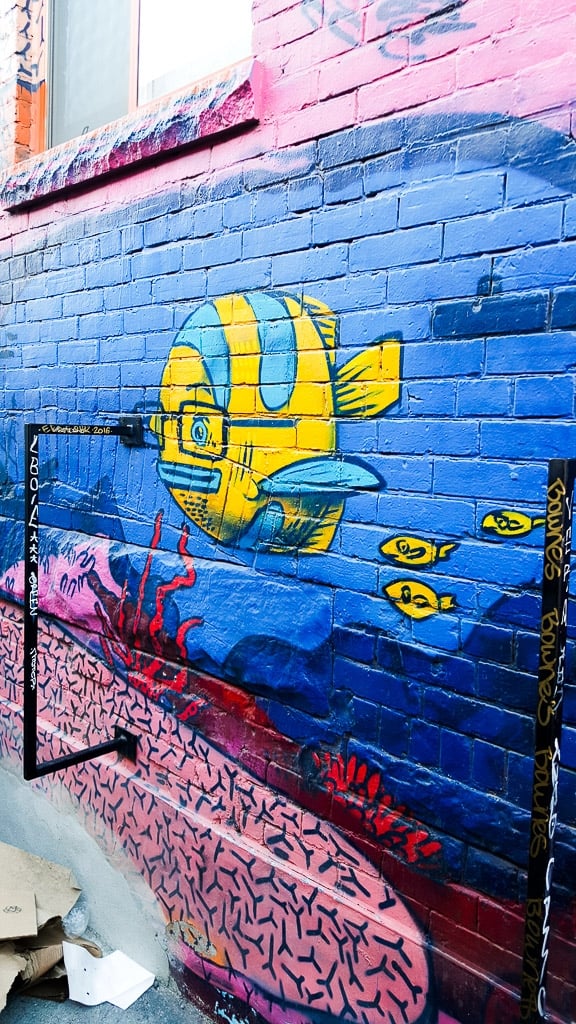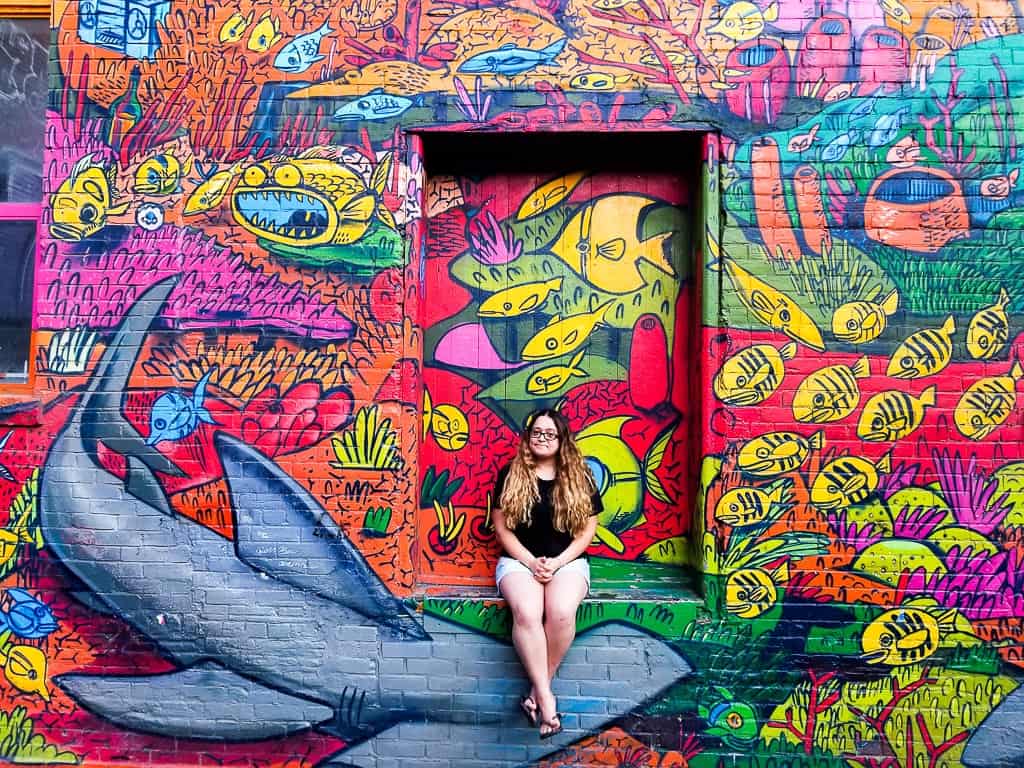 This particular wall even comes with handy little frames to let you pose inside of them! Fair warning, as a short person it definitely took me a couple of tries to get up!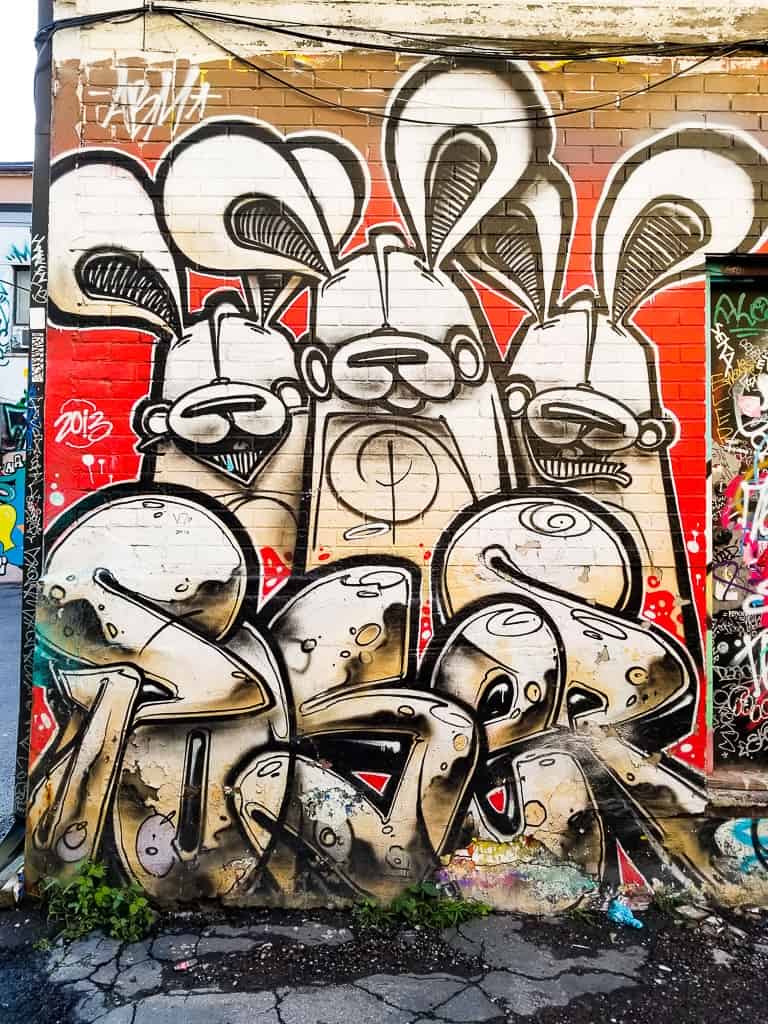 I'm not particularly knowledgeable on who most of the artists who work in graffiti alley but one of the more known ones is Poser
who is responsible for the lovely bunny art you can see in a couple of different places in the Alley.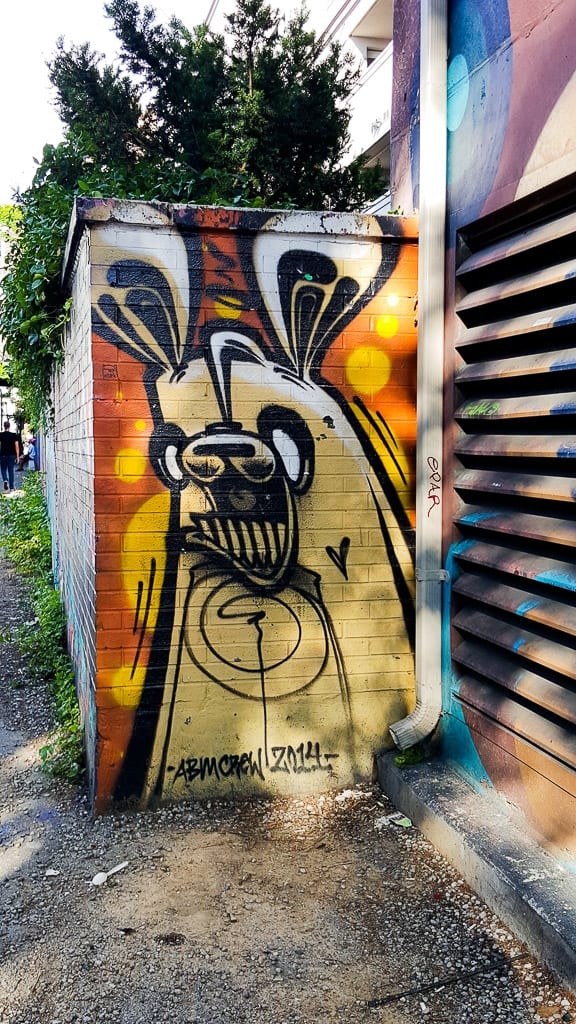 As a bit of an insider tip, I would not recommend wearing flipflops when visiting Graffiti Alley. This is despite me having done so all the times I've gone there haha. While it's a lovely place and completely worth a visit, it is still an alley. As such there are random water puddles and some garbage that's hard to always avoid and your main focus should be the art and not looking down to see where you're stepping. I could obviously go on and on about why this place is great but why don't I let you take a look for yourself: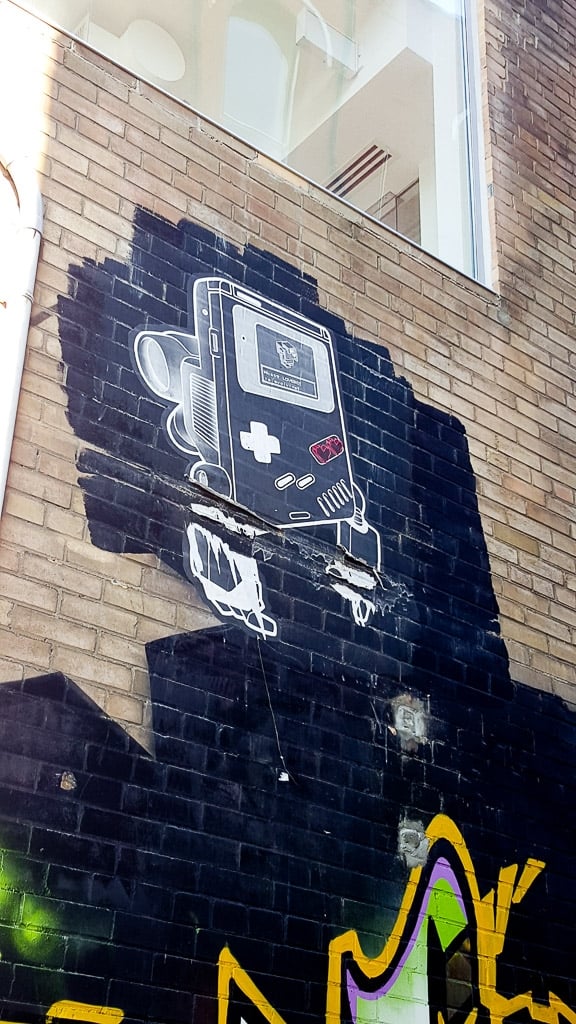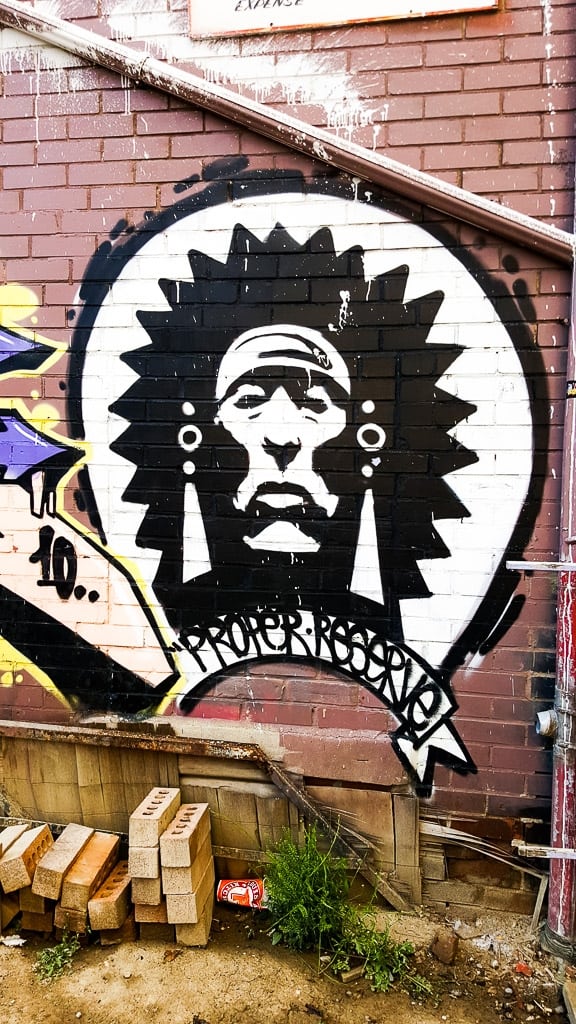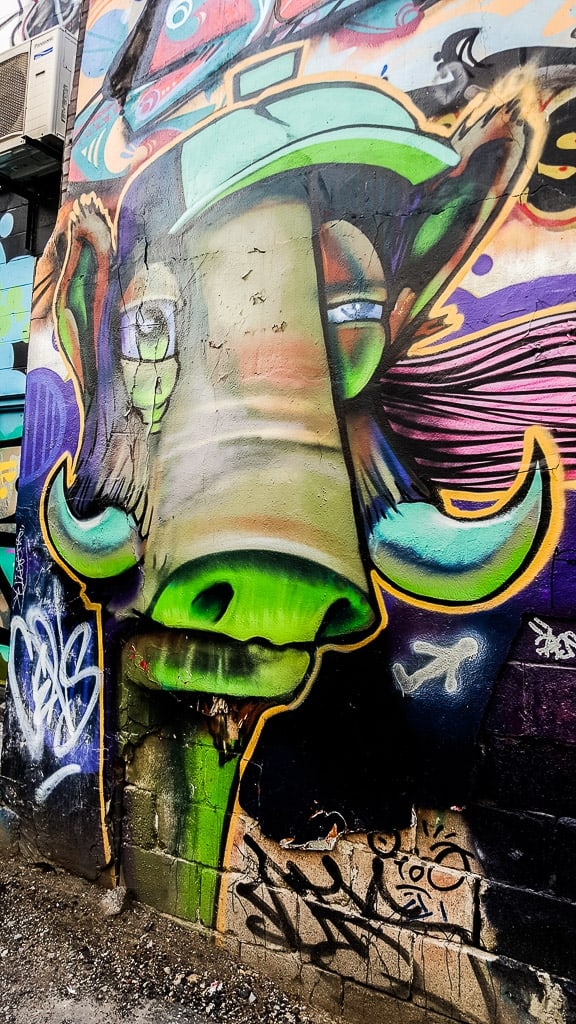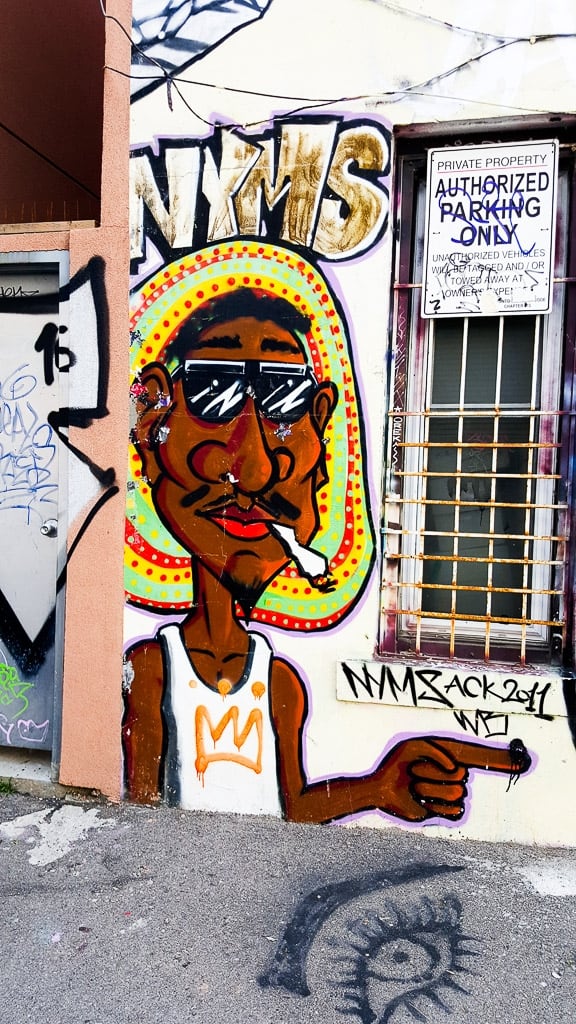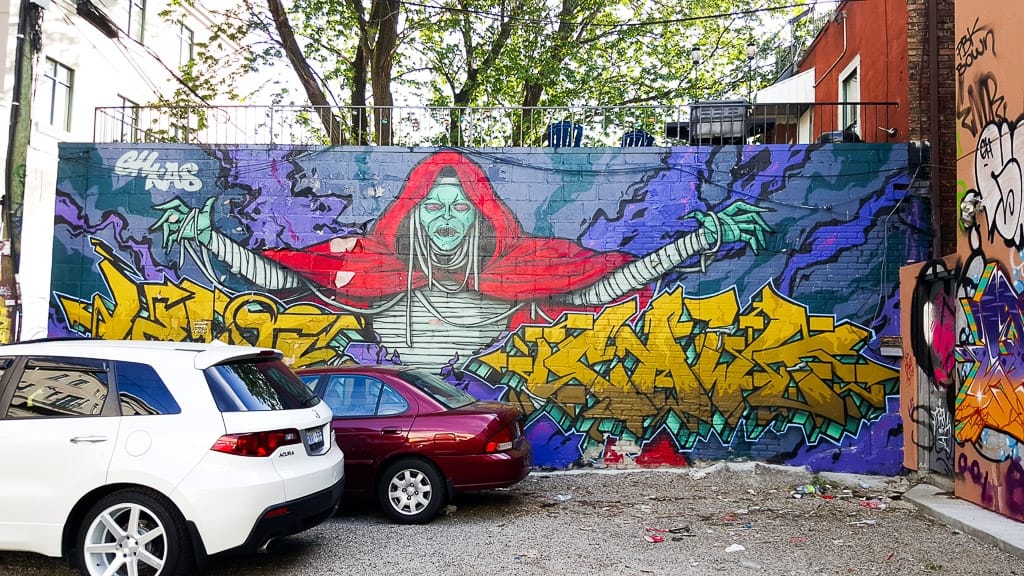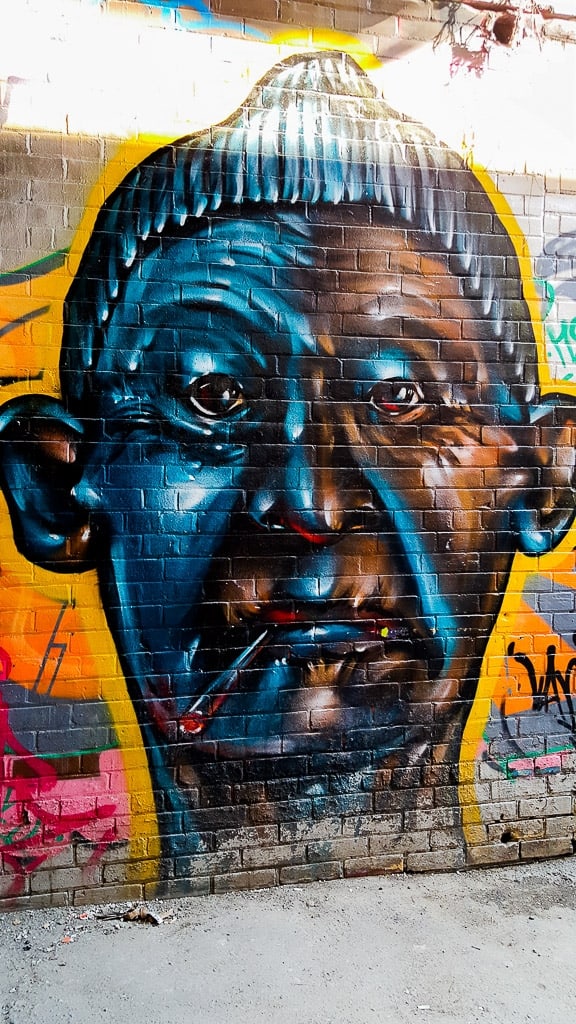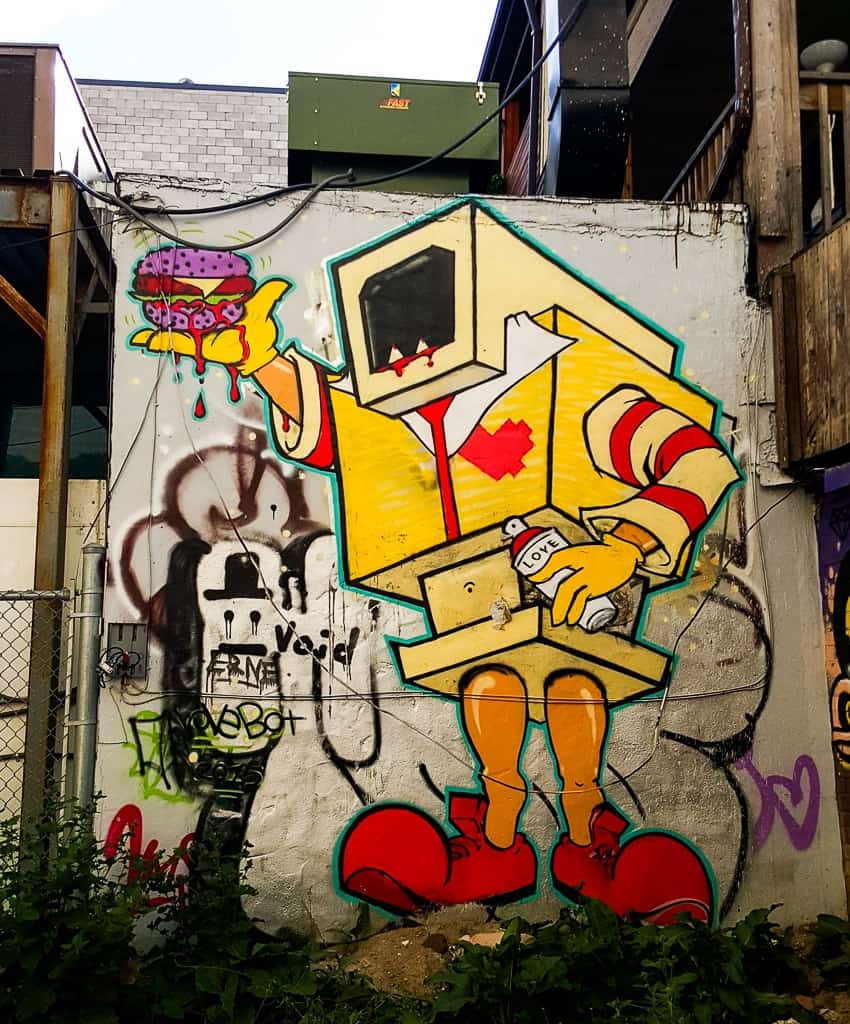 It might be my love for McDonald's but I'm a sucker for this piece. It's one of my favourites!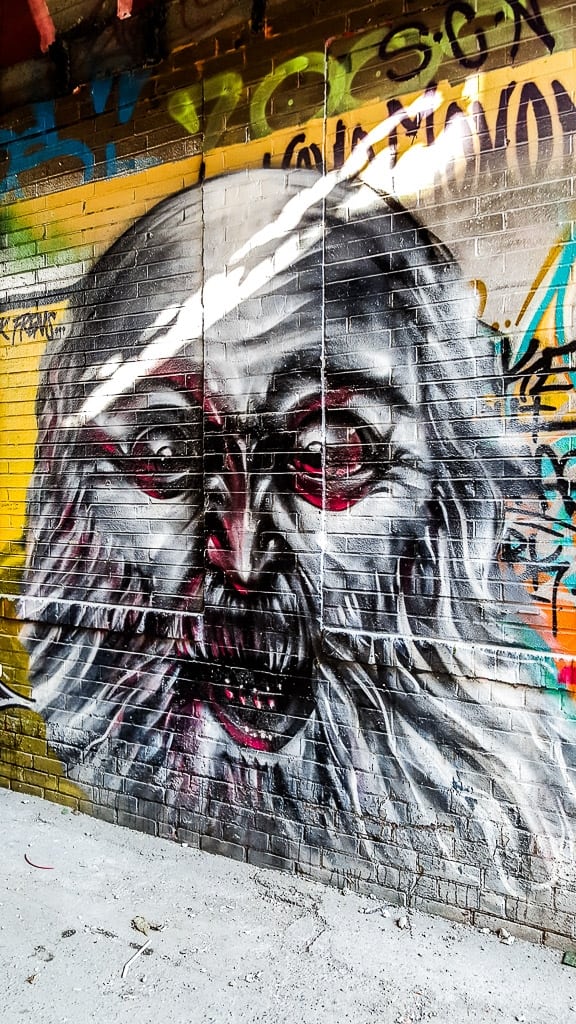 I always do a double take at this one. Definitely creepier than it needs to be!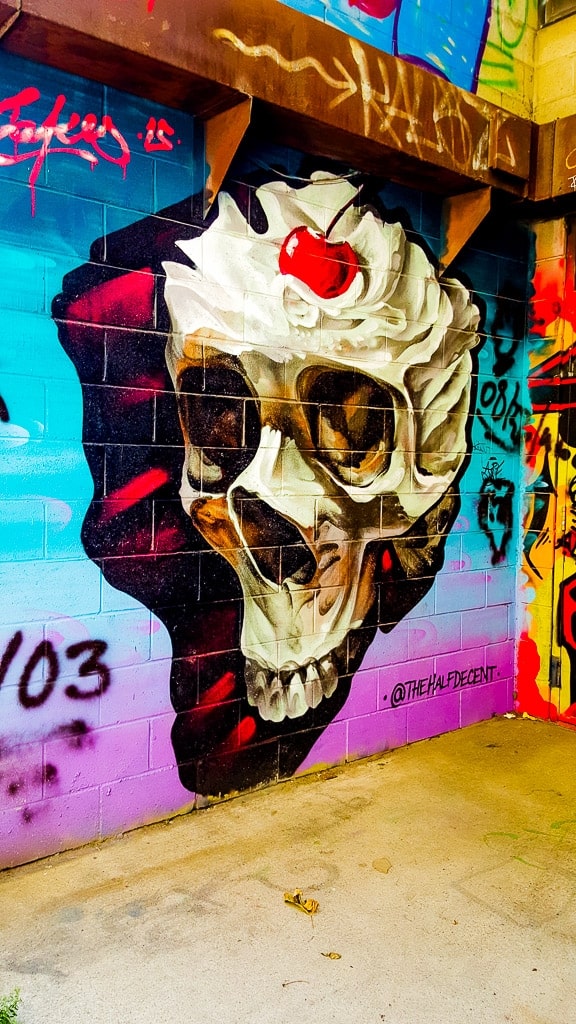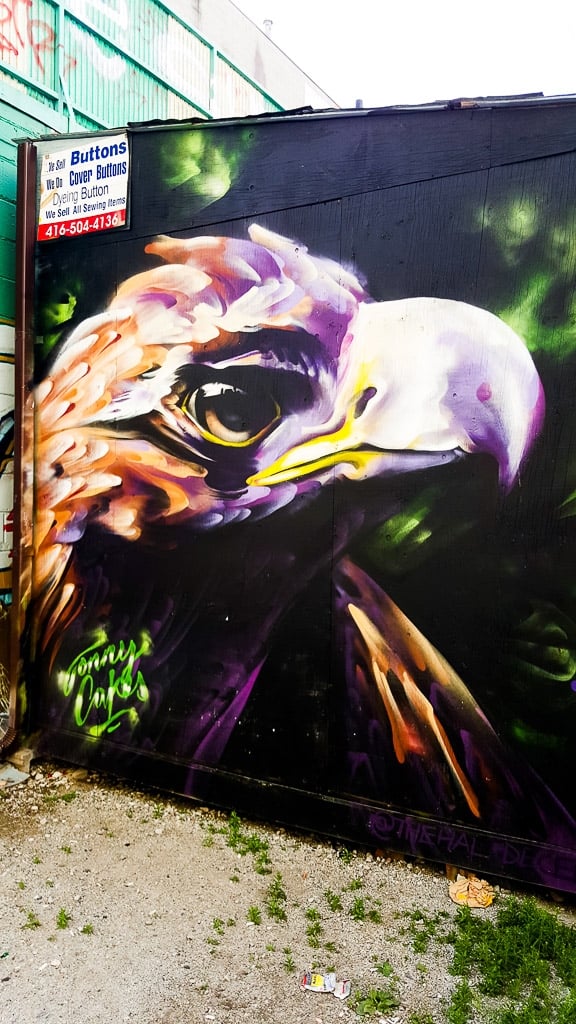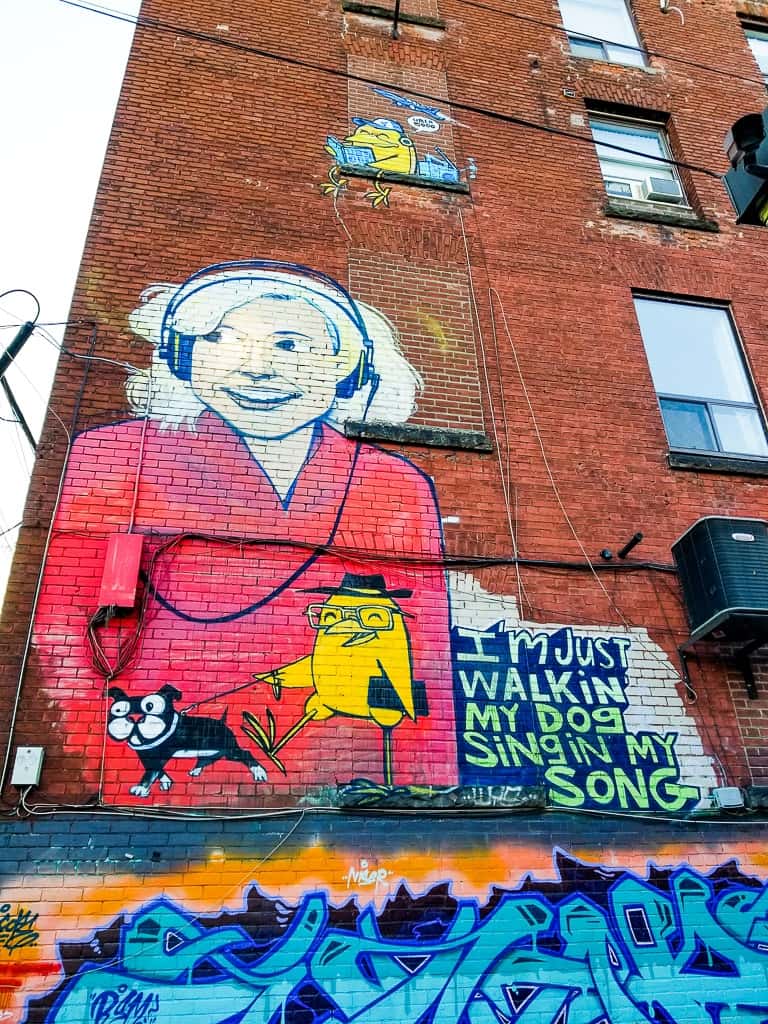 Should you be interested in the entire lyric of this song that can be found here.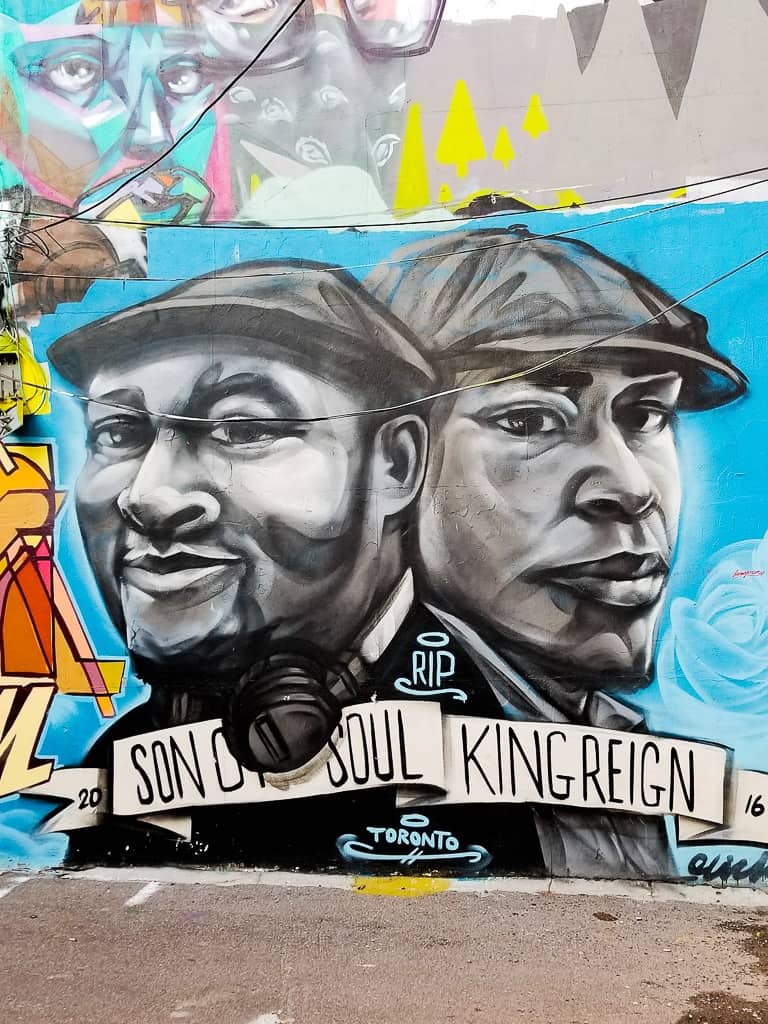 The key to a successful visit to Graffiti Alley is to look everywhere. And I really do mean everywhere.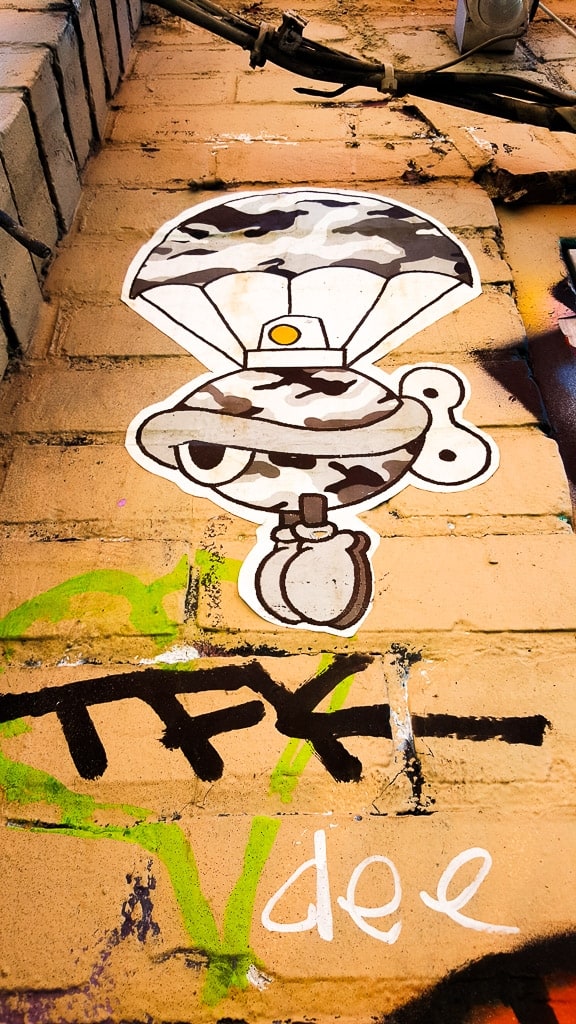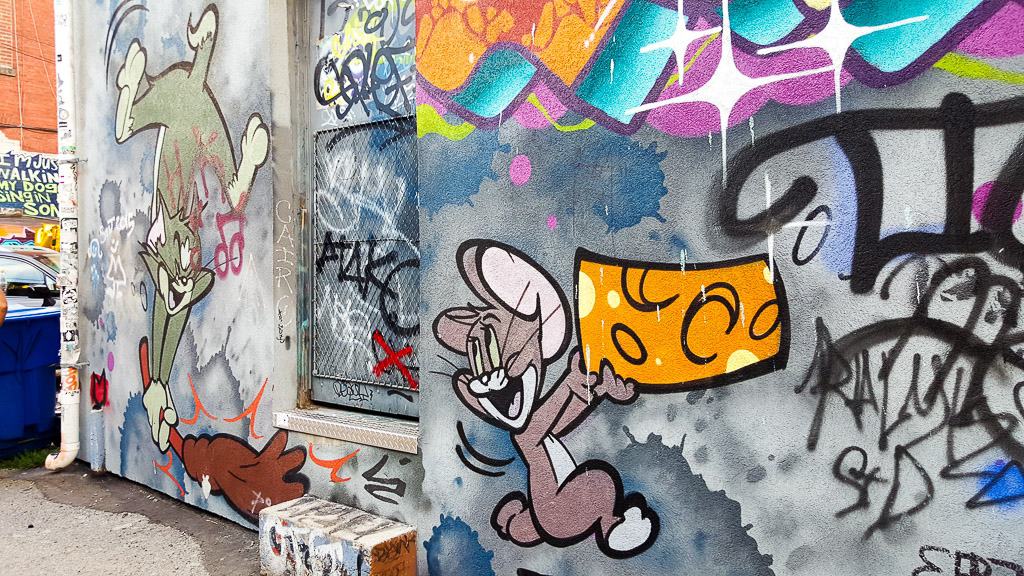 Am I the only one that gets a kick out of seeing childhood memories semi-immortalized like this?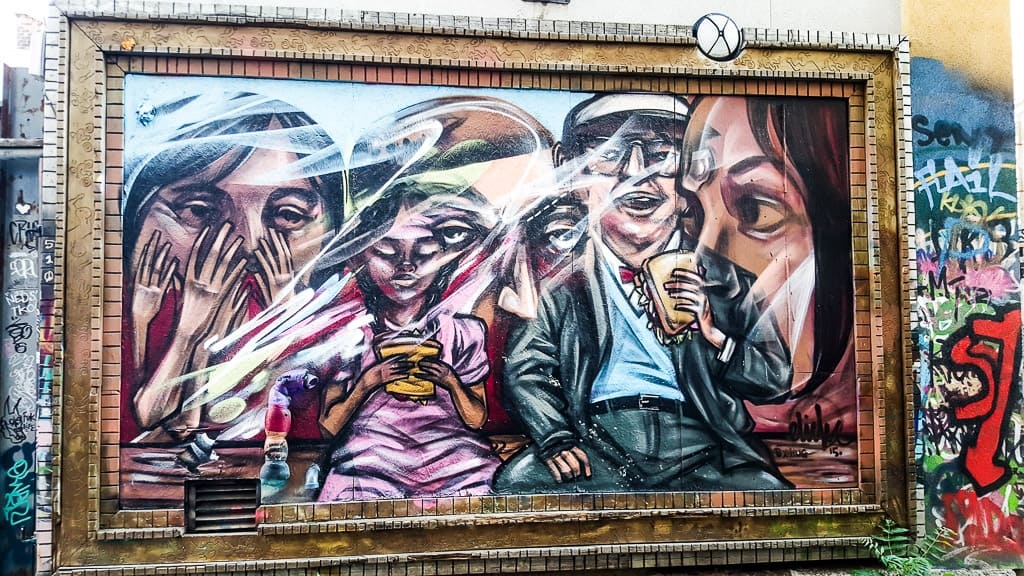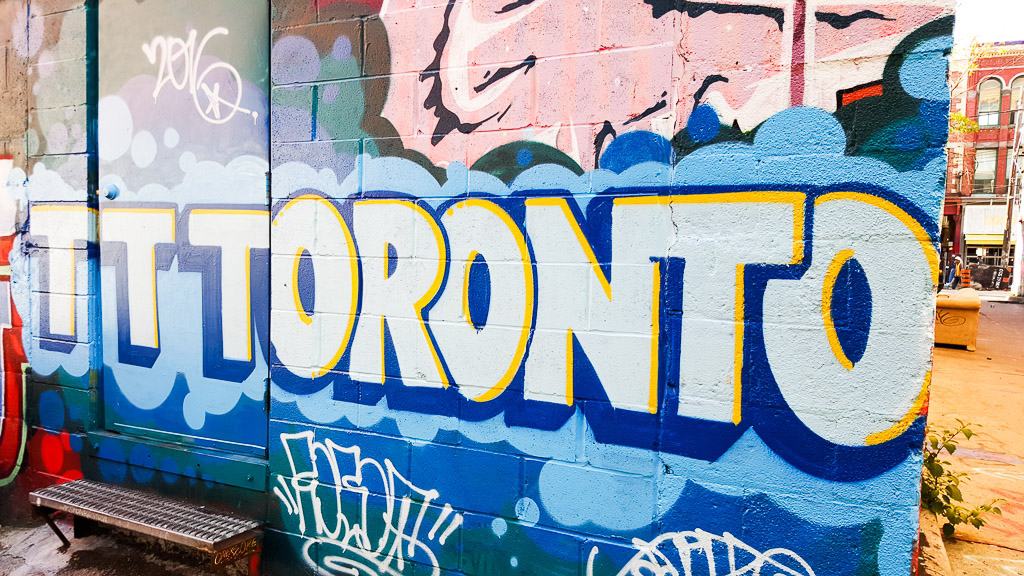 To check out more pictures of Graffiti Alley I'd highly recommend checking out this Instagram account from your phone.
Have you visited Graffiti Alley? What were your thoughts? Does your city have a similar place? If so, let me know in the comments!
If you liked the post, pin the below image to share it!