One of my goals this year was to explore Ontario more. This included hiking/exploring all 6 of the Canadian national parks in Ontario. We started by hitting up 1000 Islands National Park a few weekends ago. While we've done a little boat cruise through the islands a couple of summers back we had never camped, hiked or actually explored on our own so we decided to remedy that. I decided that we should try "roughing it" by staying at a campsite instead of an airbnb/hotel like we normally do it. I use roughing it with quotation marks because the Parks Canada oTENTik Tents are actually pretty nice. We camped in the 1000 Islands National Park but the tents look the same in the other parks so the experience should be fairly similar. Read on for everything you need to know to have a fantastic time camping in one of these great oTENTIK tents!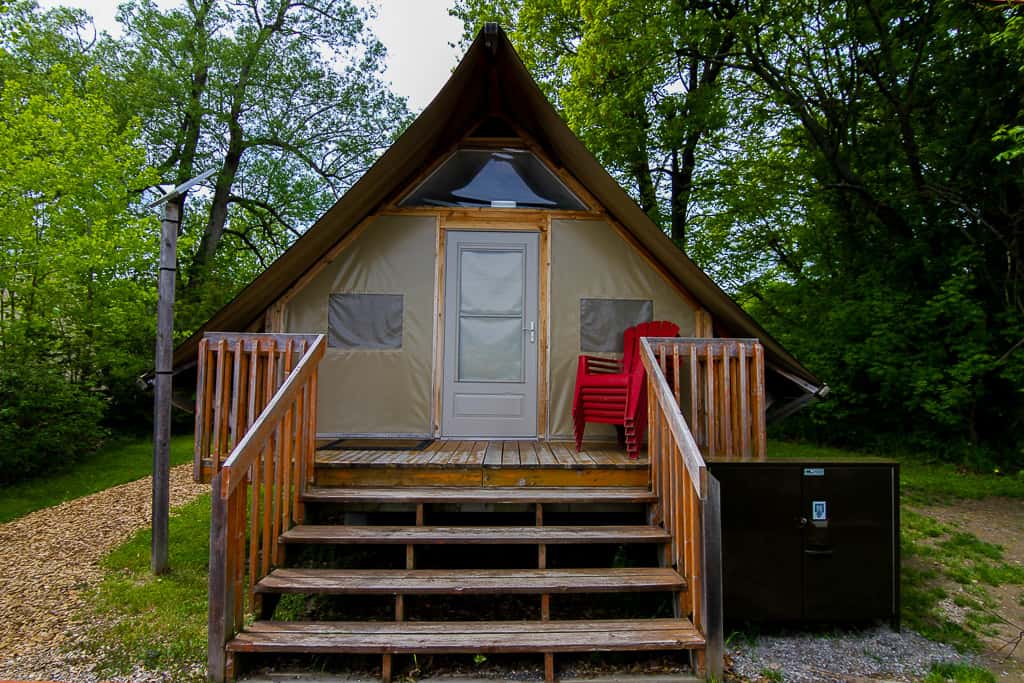 What are oTENTiks?
oTENTiks are a combination of a tent and a rustic cabin. It's essentially a really durable prospector tent that's been mounted/attached to a raised wooden A-frame cabin. It's definitely still camping in the sense that it's bare necessities but you're off the ground and in an actual bed with sturdier walls. Plus there's an actual door! So no more stumbling out of the zipper and falling over in the middle of the night. They're permanently placed on the national parks land so there's no setting up or taking down requirements by the campers which is a huge added bonus.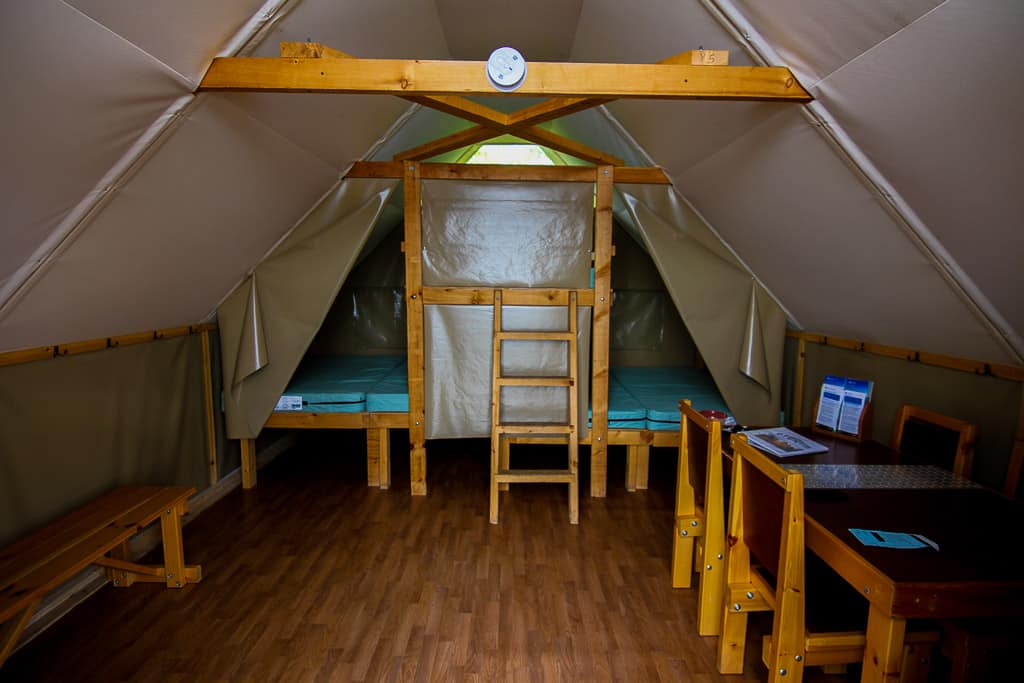 Where are they located?
They're located in the Canadian National Parks and are pretty much exclusive to the Canadian National Parks system.
How to Book + Costs
The cost of the oTENTiks varies based on location and time of year. From what I've seen online (and from our booking) they're typically in the $100-$120 range per night plus taxes. Some of the parks do have minimum requirements (i.e. 2 consecutive nights) but this will vary by park and you'll be able to find out more one you visit the reservation portal.
There are two ways to book them. You can either call 1-877-RESERVE or go online to www.reservation.pc.gc.ca.
Arriving on Site
Our site was self check in so all we had to do was drive into the designated parking spot reserved for us. It'll be labelled by the oTENTik number you're staying in. You should have this on your reservation. There's also a little sign in front of your booked oTENTik with your name and booked dates that'll let you know it's yours. The oTENTiks don't lock from the outside so they'll be open once you arrive. But don't worry, you can lock them from the inside once you're going to sleep at night!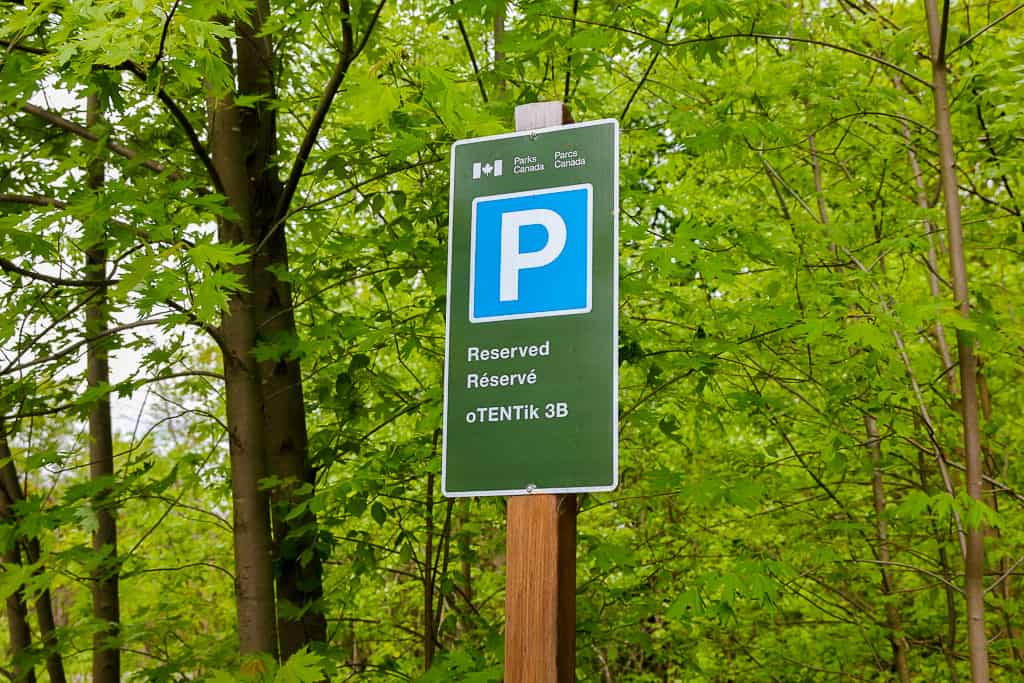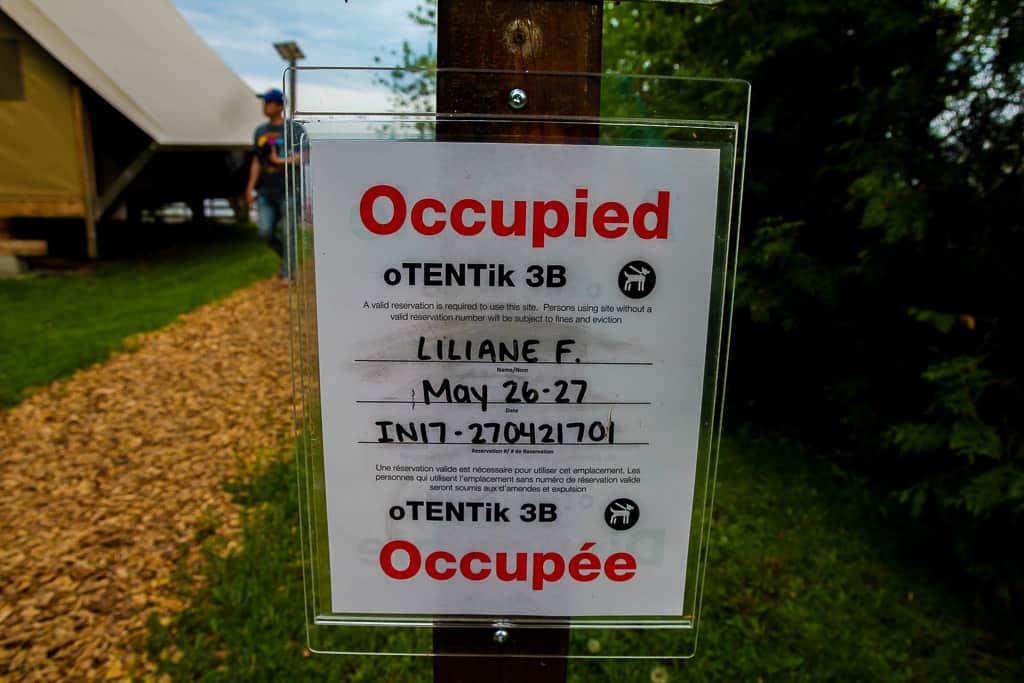 What it Includes
The oTENTik comes with the following equipment inside the tent and outside of it:
Sleeping area for up to 6 people (but you could realistically fit a few more)
Table and seats for up to 6 people
Solar powered lighting and cell phone charging station (does require car charging adapter and not just USB cord)
Fire extinguisher + smoke and carbon monoxide detectors
Broom and dustpan
Picnic bench (outside)
Muskoka chairs (outside)
Fire Pit
Charcoal barbecue + food preparation station (charcoal is however not provided. We also brought our own tongs etc.).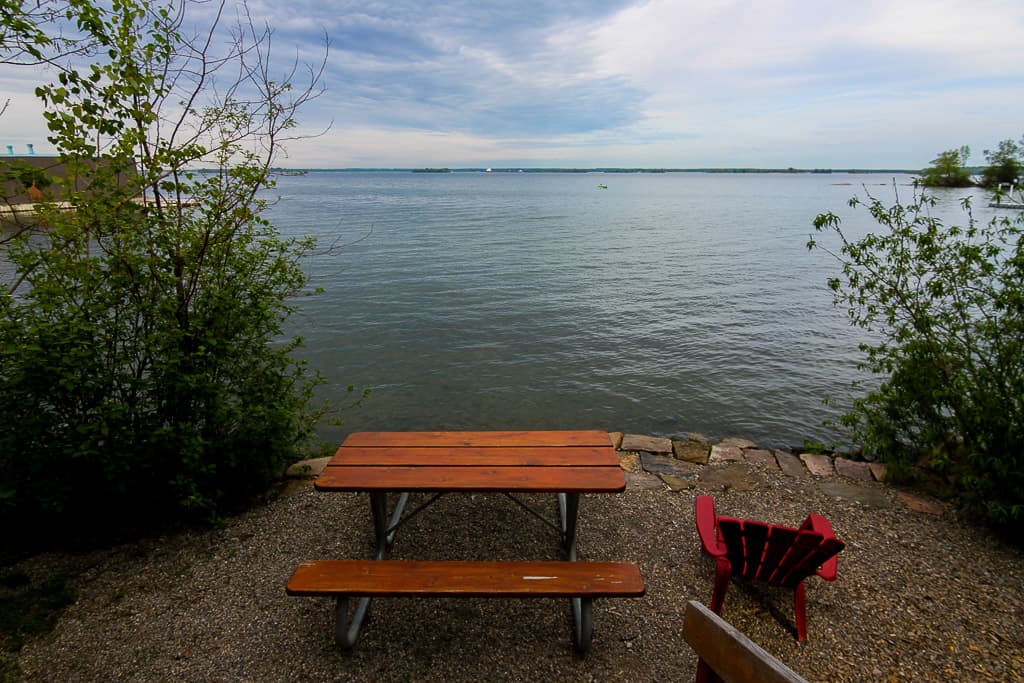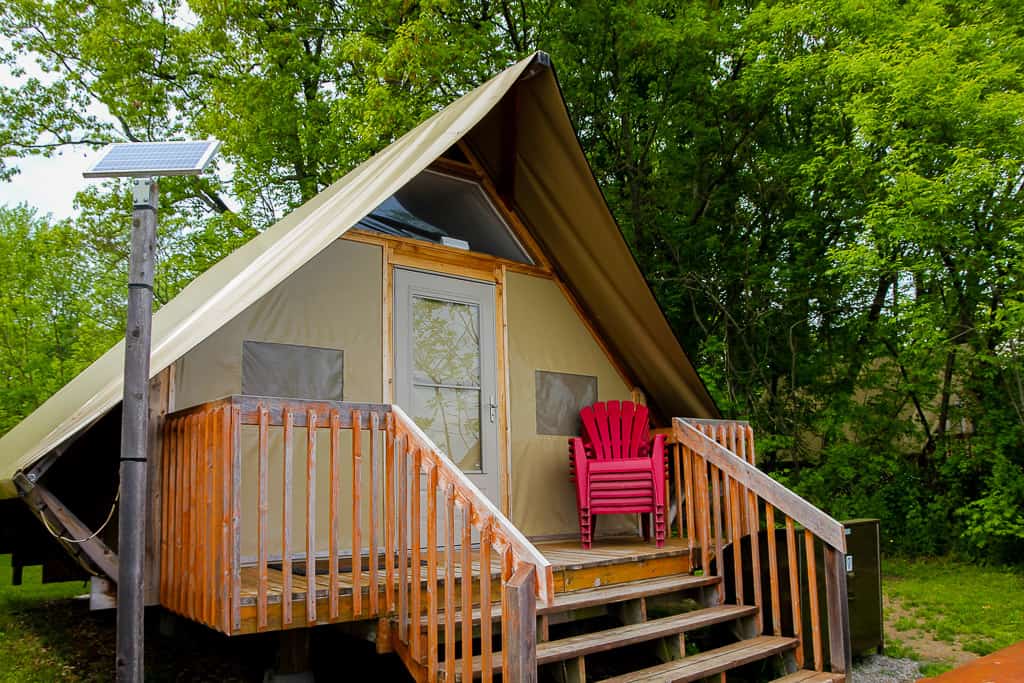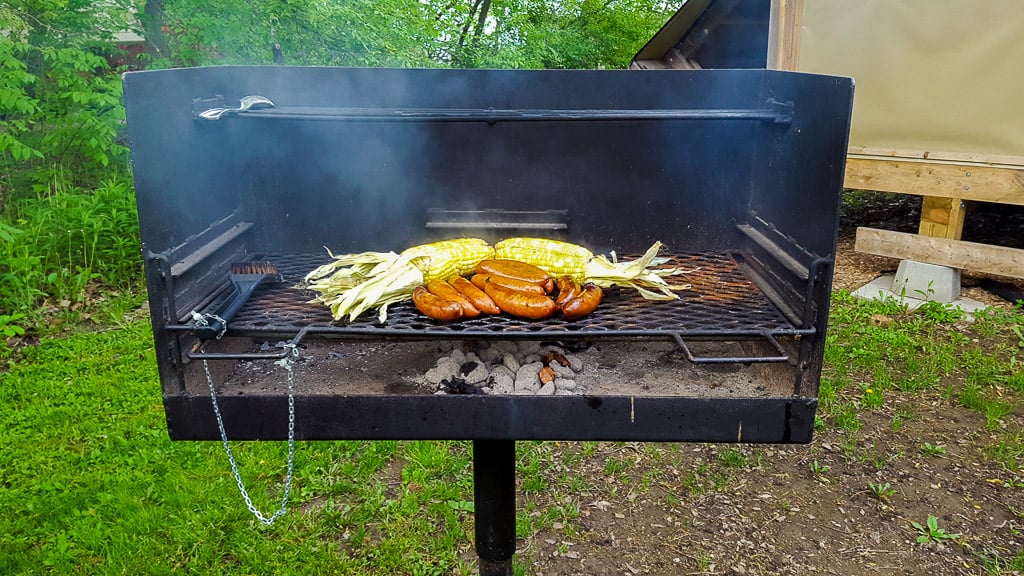 Facilities
While there's no running water inside the actual oTENTik the visitor center has washrooms, showers, a dish washing station as well as somewhere to get rid of your garbage.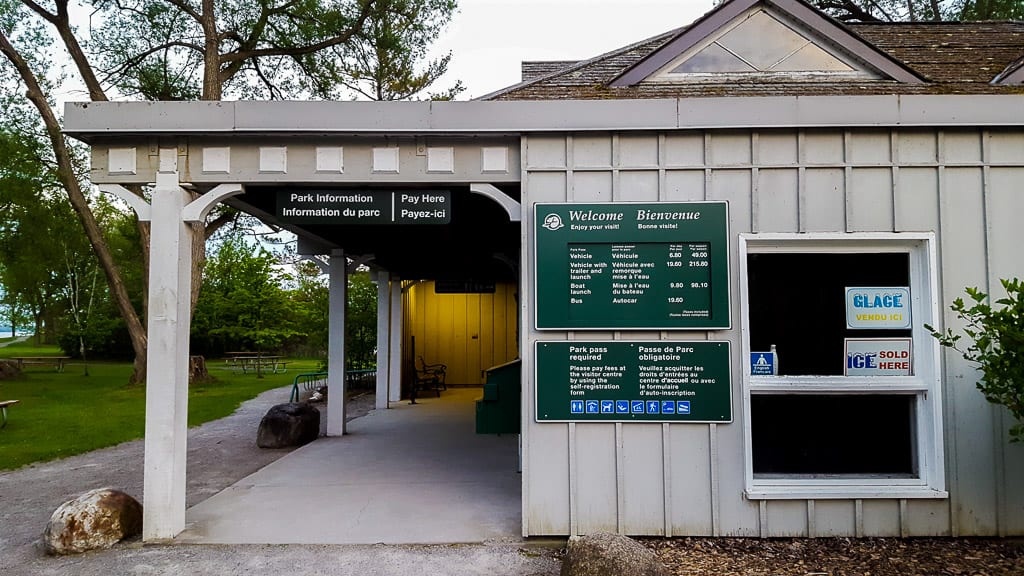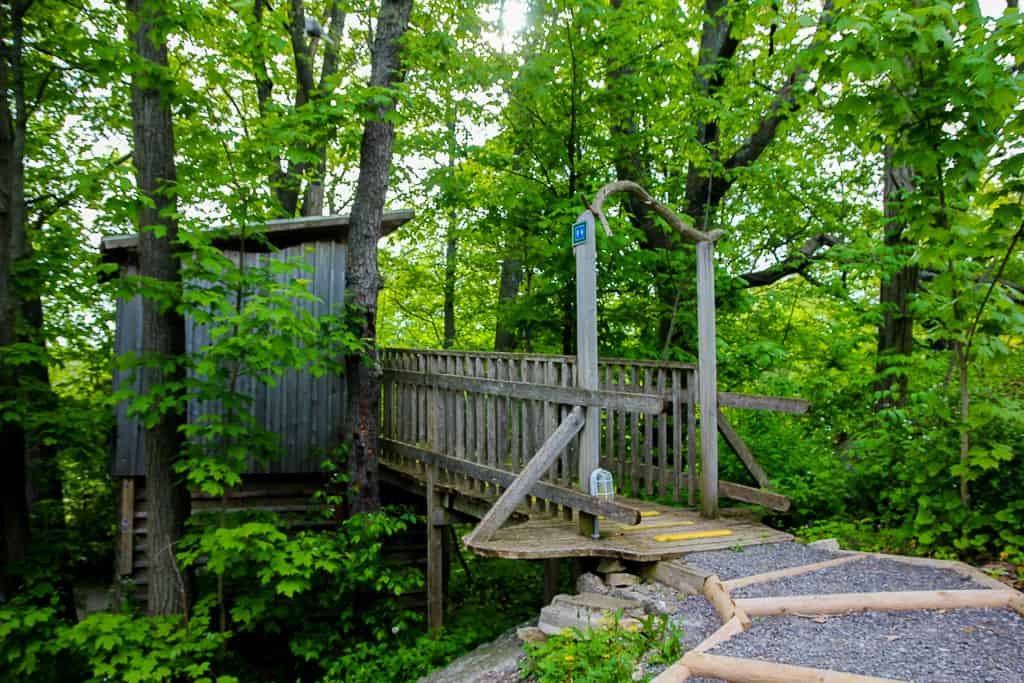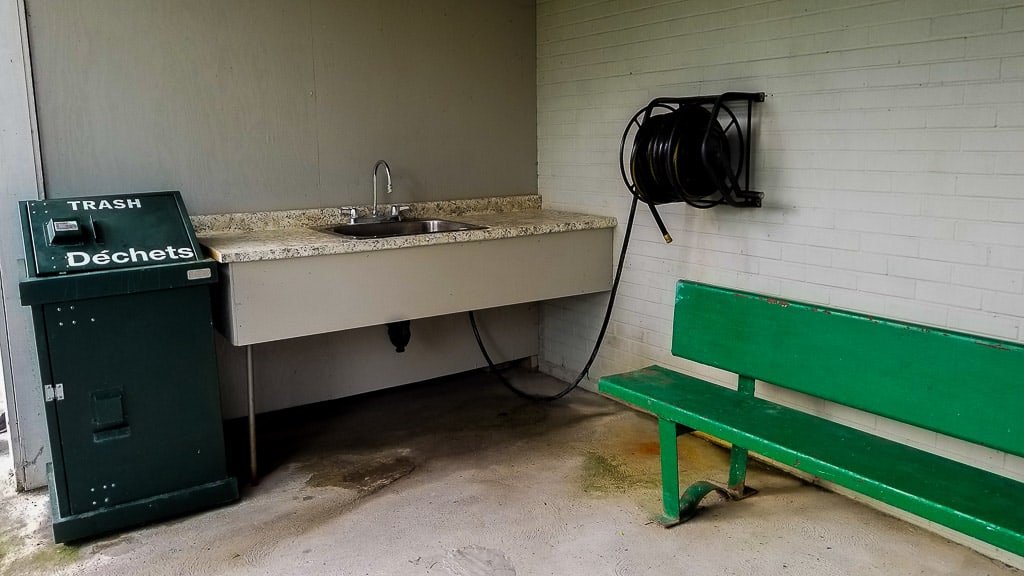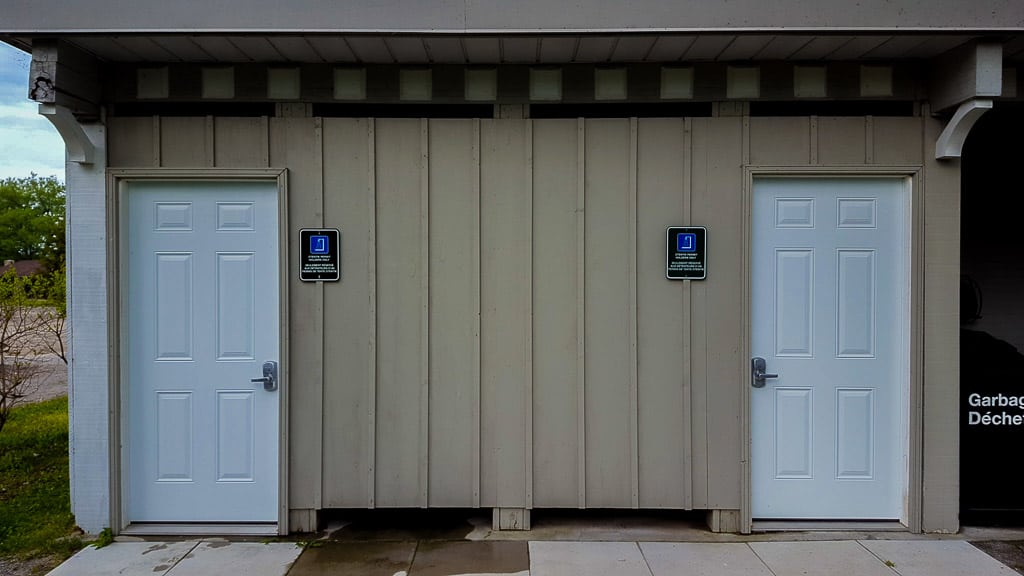 What to Bring
I've only camped once before (in the beautiful Jasper National Park) and we were fairly ill prepared for that. I'm not a huge fan of camping only because of the number of items you have to bring along with you. The oTENTik cuts some of that down in the sense that you don't have to bring the actual tent or a BBQ with you. There's of course plenty of other stuff you do have to bring with you. Some of that includes:
Sleeping bags, blankets and pillows. We opted just to bring blankets and pillows and but we did do this in late-May in Ontario so it was fairly warm and we didn't need a sleeping bag. If you've got one it sort of saves you the need to bring both blankets and pillows.
Food, drinks, drinking water and a water container. Not all tents will have access to drinking water (like the ones on the islands for example).
Cooking equipment, dishes, eating utensils and a cooler. The easiest thing by far is one time use but we did bring some BBQ spatulas and just brought them back home afterwards.
Slippers/indoor shoes
Flashlights. There is a sunlight operated light in the cabin but it has limited juice.
Insect repellant
Matches/lighter
Charcoal
Car charging adapter for the charging system
You may also consider bringing something to entertain yourself with in case of rainy weather!
oTentik Rules
No food preparation, cooking or drink/food storage is allowed inside the oTENTiks. They have to be placed in your car or the storage lockers (pictured below) located right outside of your tent.
No smoking is allowed inside the oTENTiks
Pets are not allowed inside the tents except for in the tents that have been granted pet access (will vary by park)
No firewood can be brought into the park. It has to be purchased from the park. This is to protect the forests from Emerald Ash borer. You'll buy them from a container like the one picture below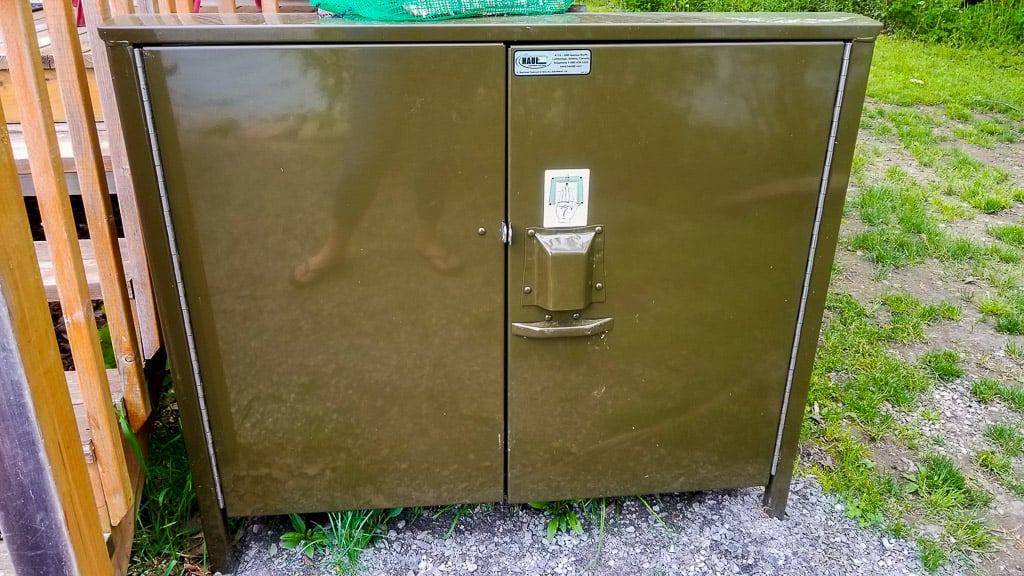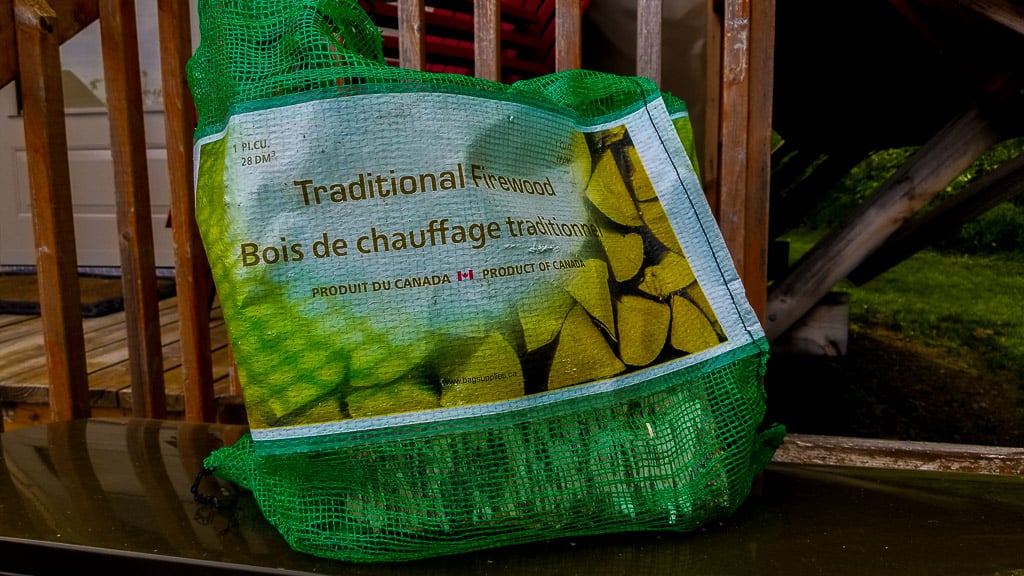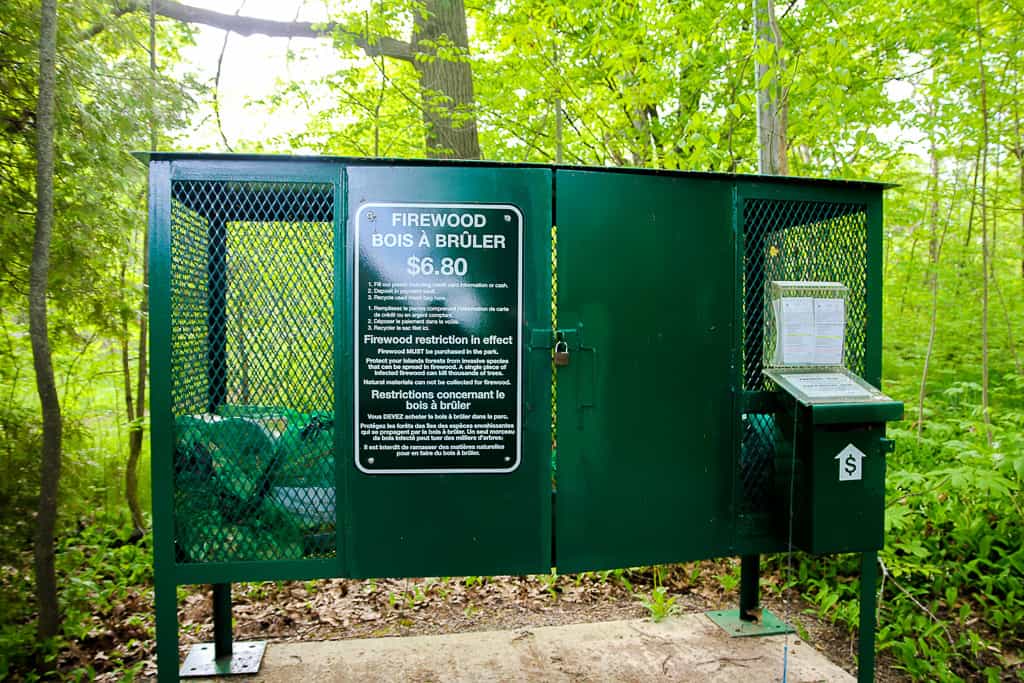 Have you ever stayed in an oTentik? Would you ever? Let me know in the comments and save this pin for your own upcoming trip!