I made a bucketlist for myself when I turned 29 back in March and one of the items was to do a weekend in Detroit. It's always been less than 4 hours away from Toronto yet I've only ever been to see an Eminem concert. Some of that has to do with not prioritizing local travel and some of it has to do with a slight bias against Detroit I think. And once I told family/friends where I was going it became pretty apparent the bias wasn't only mine since pretty much everyone questioned what I was going to do in Detroit. So with that I was determined to go and have a great time. And that we did! But more on that later. I have to absolutely gush about the street art in Detroit.
If you've followed along on the blog for a little while you'll know I absolutely love street art. It's free and it's such a great way to see a city because it usually involves a lot of walking. It also results in great pictures and how can you complain about that? Detroit's got more than enough street art to last you way more than a weekend but we focused on three spots in the city (Corktown, Lincoln Street Art Park and the Eastern Market Murals) and were incredibly pleased with the variety in pieces! Because of how much there is to see you're going to see pieces randomly throughout the city as well and if you have time for it I'd definitely stop for them!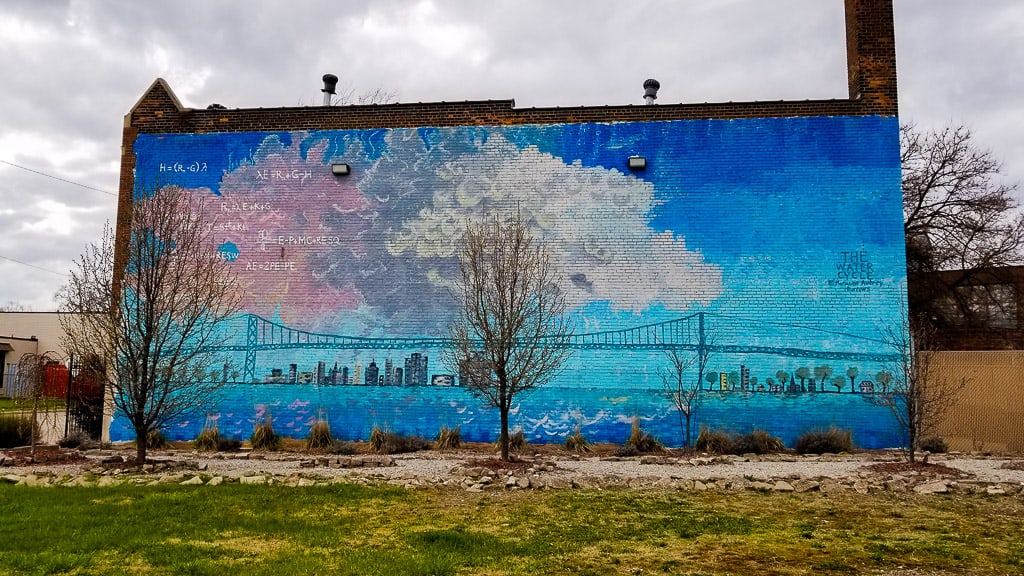 Corktown District
Corktown District is one of the oldest areas of Detroit. It's also largely residential but it's very much an up and coming neighborhood. We found ourselves there to eat at Slows BBQ (highly recommended!) but there's a ton of other restaurants and had we had more time in the city it's most definitely where I would have headed. We ended up with like an almost 2 hour wait for a table (seriously. I almost left) so we decided to walk around the neighborhood and explore a bit and given the stunning art we came across I'll forgive the restaurant for the incredible wait time.
One of the biggest pieces in Corktown was this long mural that was right next to the abandoned train depot station. It had the brightest colours and you can see pieces of it in the below gallery.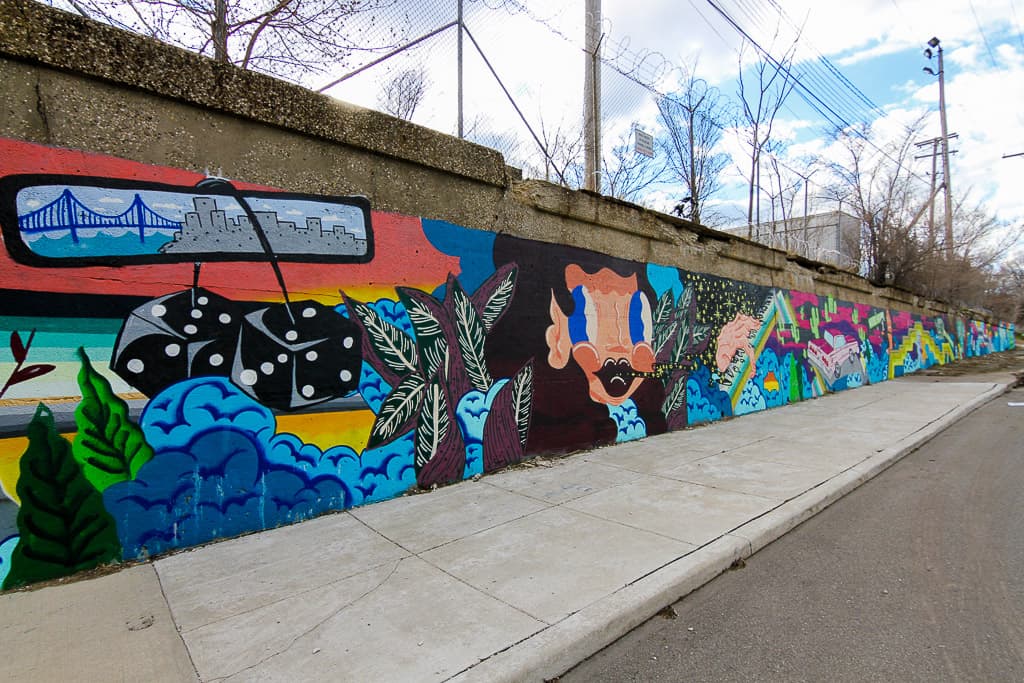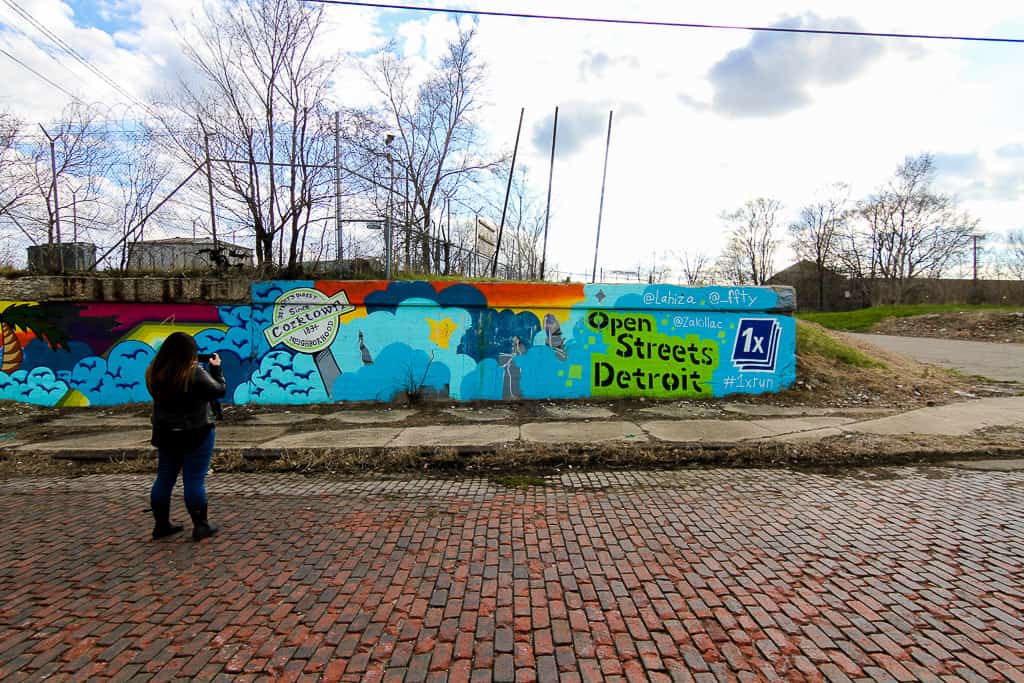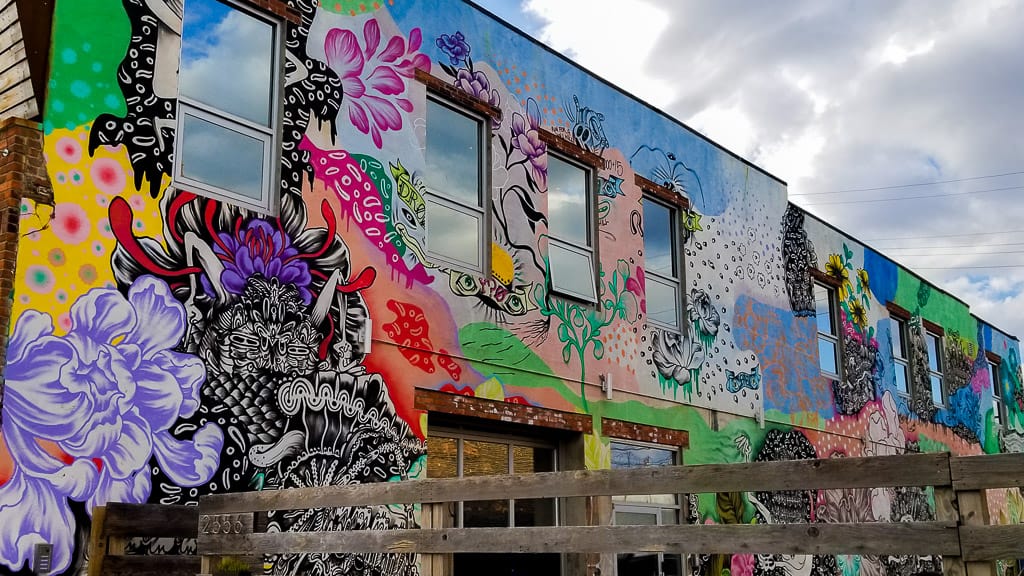 Lincoln Street Art Park
Lincoln Street Art Park can be found at 5926 Lincoln Street, Detroit, Michigan 48208. It's an abandoned former industrial park. It's open 24/7 and completely free to access. It's become an art project of its own with installations in addition to street art. Make sure not to miss the little underpass literally right next to it. The walls of the underpass have some really great pieces as well. While it's not recommended and most likely illegal, the train tracks right next to the park provides some really great views of it as well.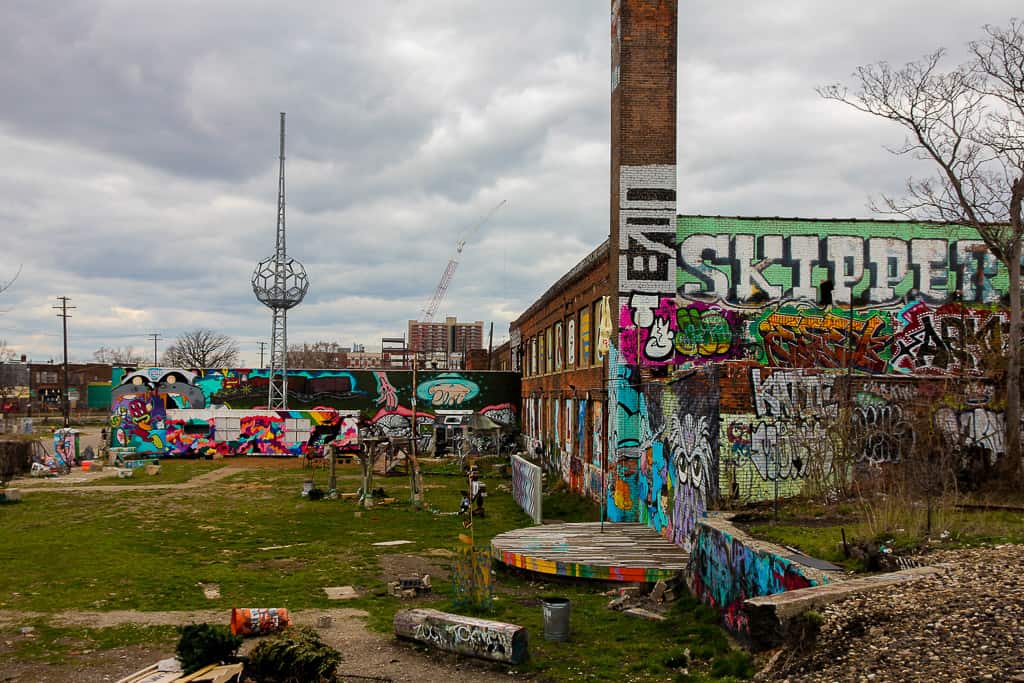 While my favorite parts of the park were the actual art pieces there's a bunch of statues/installations as well: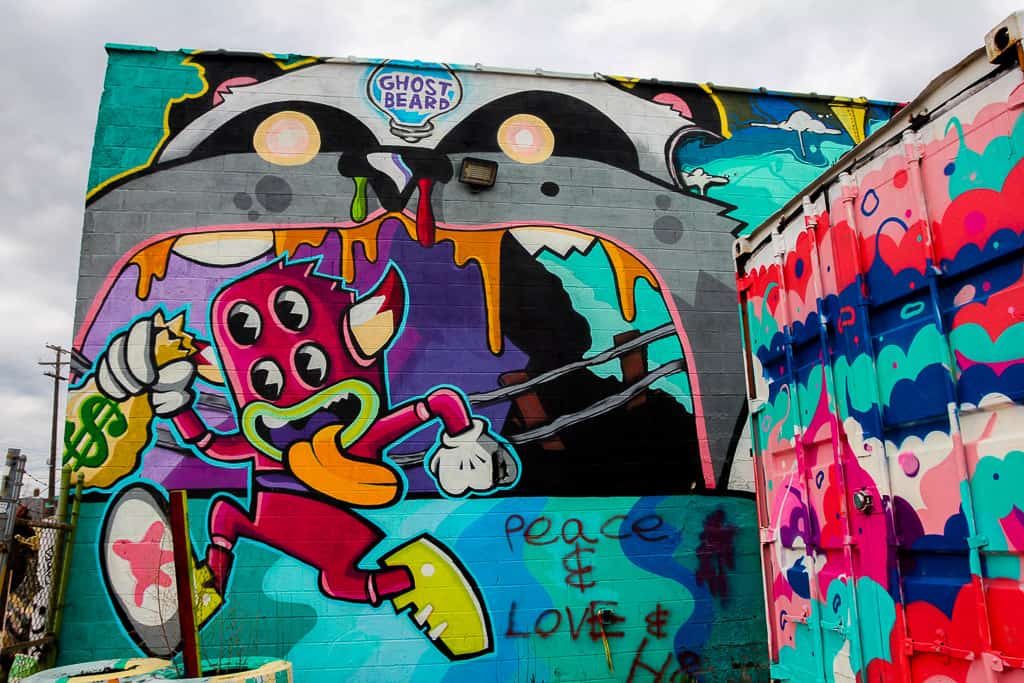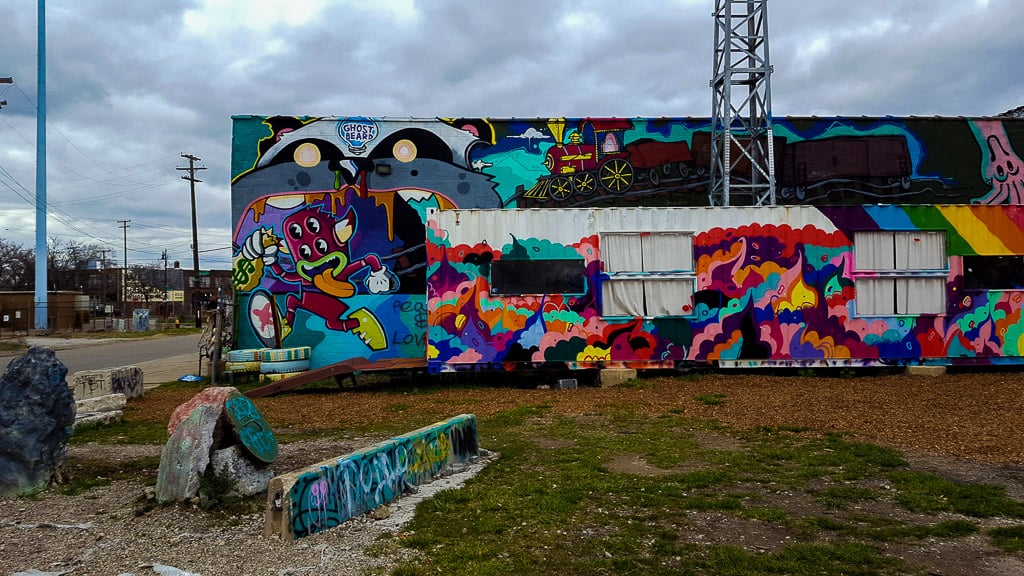 It's impossible to miss the little underpass/bridge right next to the park. It's so colorful it stands out immediately. It's got some really cool pieces so definitely walk down to it. The only thing is that it's dark in some parts but a good camera easily deals with that!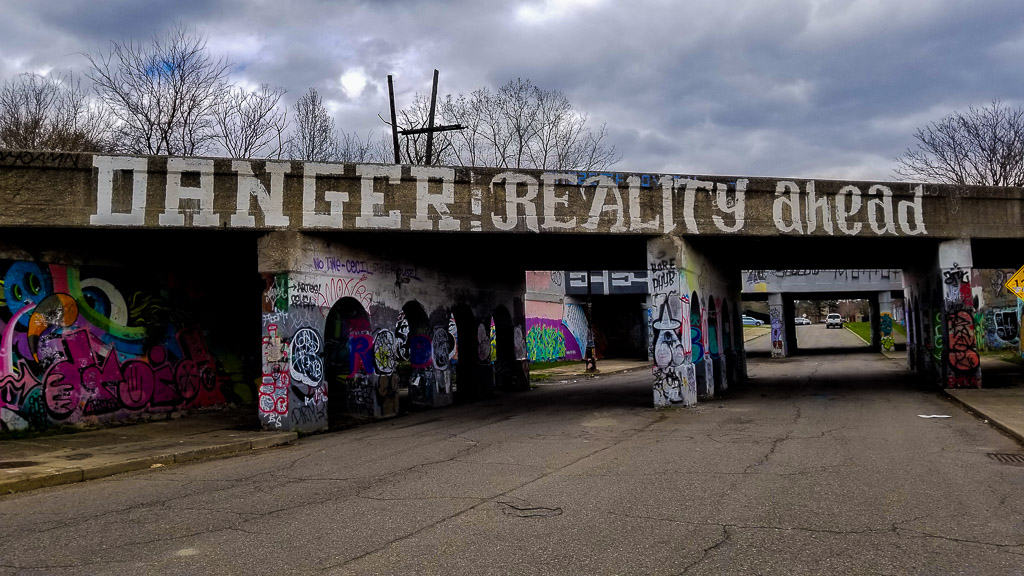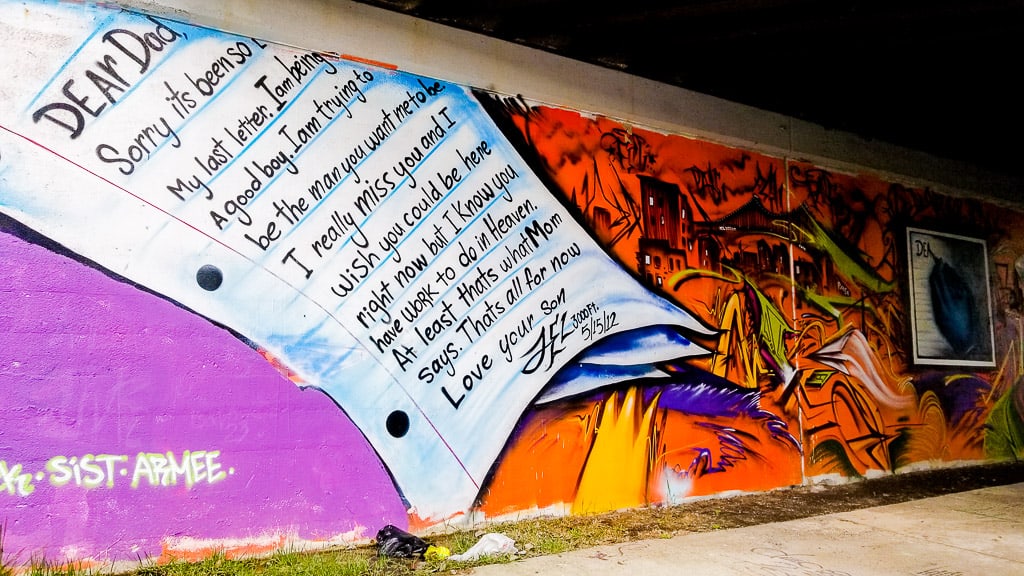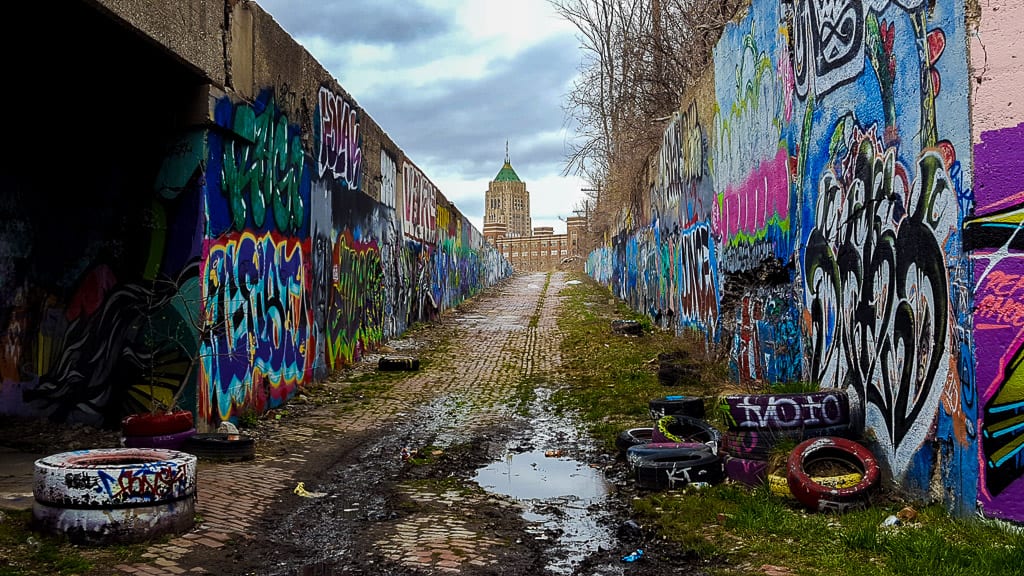 Some of the pieces in the underpass included these really detailed ones:
Eastern Market Murals
The Eastern Market is a farmers' market that's been around in Detroit since it was founded in 1841. There's a ton of events and community programs associated with it and as one of the oldest markets in the United States it was registered as a historic place in 1978. We went on a Saturday which is a day that the market is open every single week throughout the year (more on the actual market in a later post) but I was completely amazed at the murals we saw everywhere. We started our trip at the market hoping to have breakfast/lunch there but ended up reworking our itinerary so that we could spend a few hours walking around the next morning to see as many of the murals as possible!
The Eastern Market Mural project has created more than 100 murals in the last 6 years in the area. They offer a free map at the guest services desk in the market which shows the locations of all the murals. You can conveniently find the map online as well and download it as a PDF. We grabbed a copy of the map while we were are the market on Saturday and tried to cross them off as we went walking around on Sunday morning. We didn't even get to see a third of them that's how many there are! It's a super impressive project with such a huge scope. I loved walking around in the morning when the market wasn't on because were no cars blocking any of the pieces and there were no people either!
I honestly could not in any shape, way or form narrow more than this (I still cut like 300 pictures) so here comes a ton more of stunning art pieces from the murals at Eastern Market: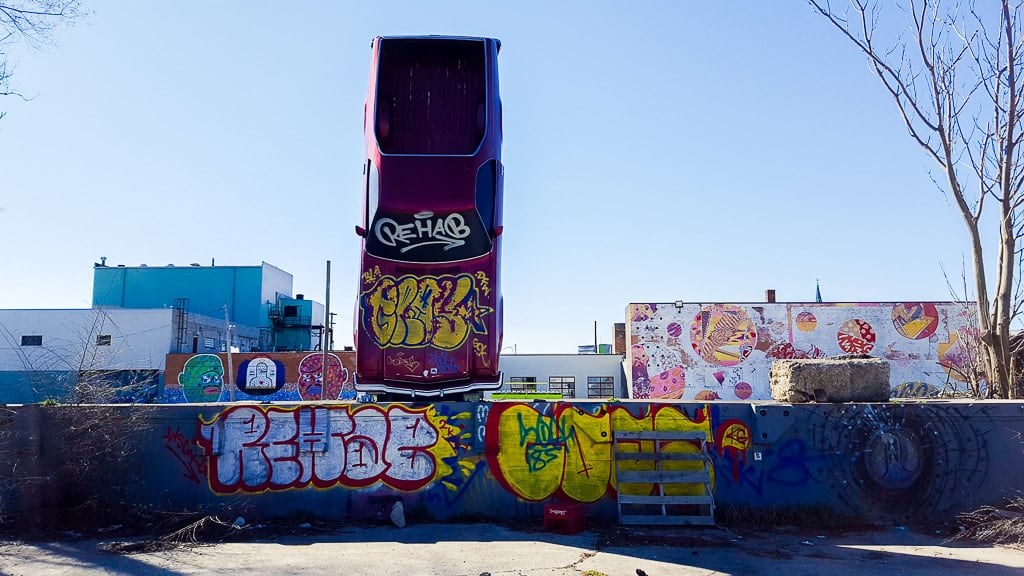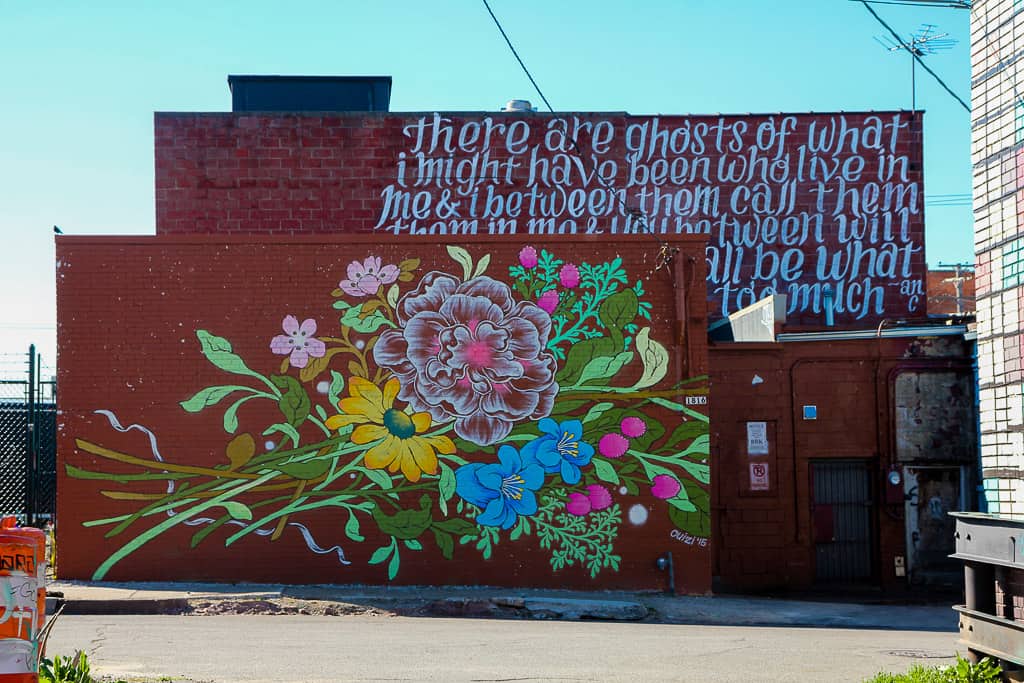 Have you been to Detroit? What are your thoughts on street art in general and more importantly what was your favorite piece? Let me know in the comments and pin this post for your own upcoming visit!