Toronto has a legitimate street art movement. If you're looking for stunning murals, lane ways dedicated to art or actual parks dedicated to them, then we're your city. Honestly, it's everywhere and the best part is that it's super stunning! By far the most popular place to check out some street art is Graffiti Alley but it's important to recognize that while super popular it's not the only place! If you're looking for something a little bit less known then the Milky Way Lane Way in Toronto is the place to go! The Milky Way Toronto Street Art pieces aren't as grand as the Graffiti Alley pieces but they have their own charm and there's no crowds around them which is a huge win.
The Milky Way Lane Way can be found in the West End of Toronto. It's named the Milky Way just for the fact that that is the name of the actual lane way where you'll find the street art. The lane way runs parallel to Queen Street West and runs between Dufferin Street and Elm Grove Avenue. The easiest way to access the area is to head to either end of the lane way: Dufferin Street and Milky Way Lane (1 minute walk from Queen Street West and Dufferin Street) and Elm Grove Avenue and Milky Way Lane (1 minute walk from Queen Street West and Elm Grove Avenue.
Do be mindful that this area is a lot more residential than some of the places where you can spot some great street art in Toronto so you definitely need to be a little bit more mindful of where you're walking. While I do encourage looking down alleys and detouring a little bit make sure that you're not on private property while doing so.
Without further ado, check out some of the stunning pieces you can find in the Milky Way: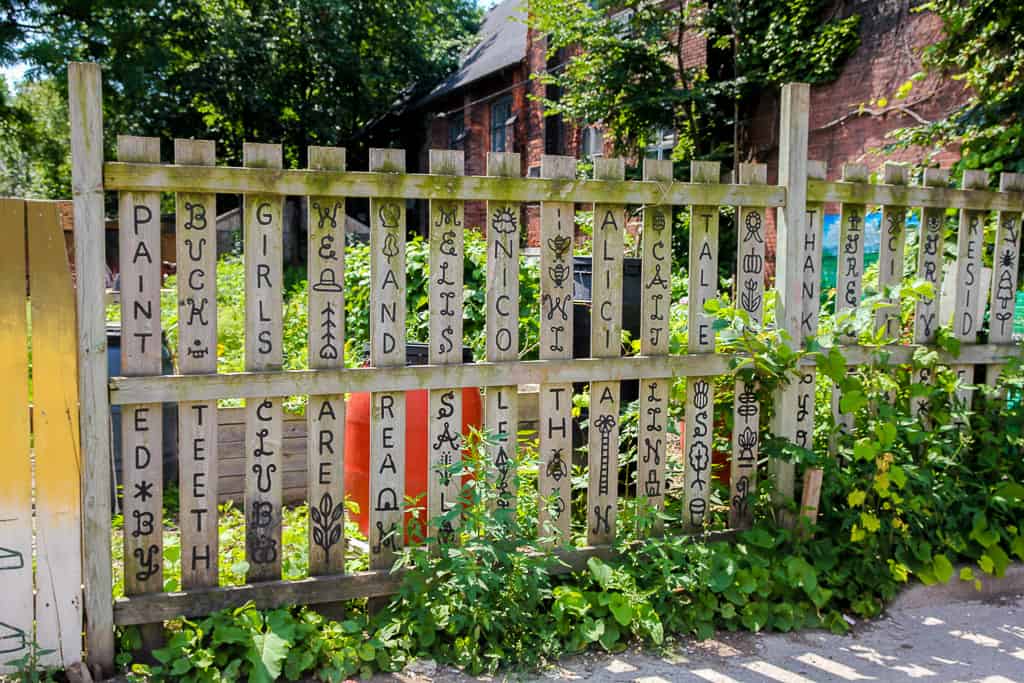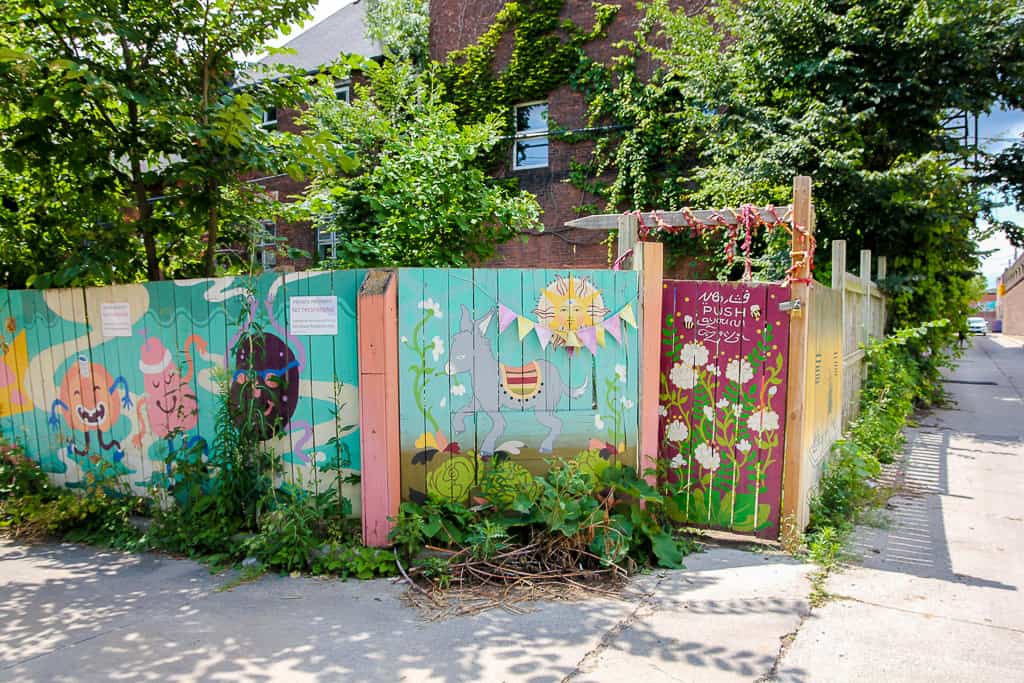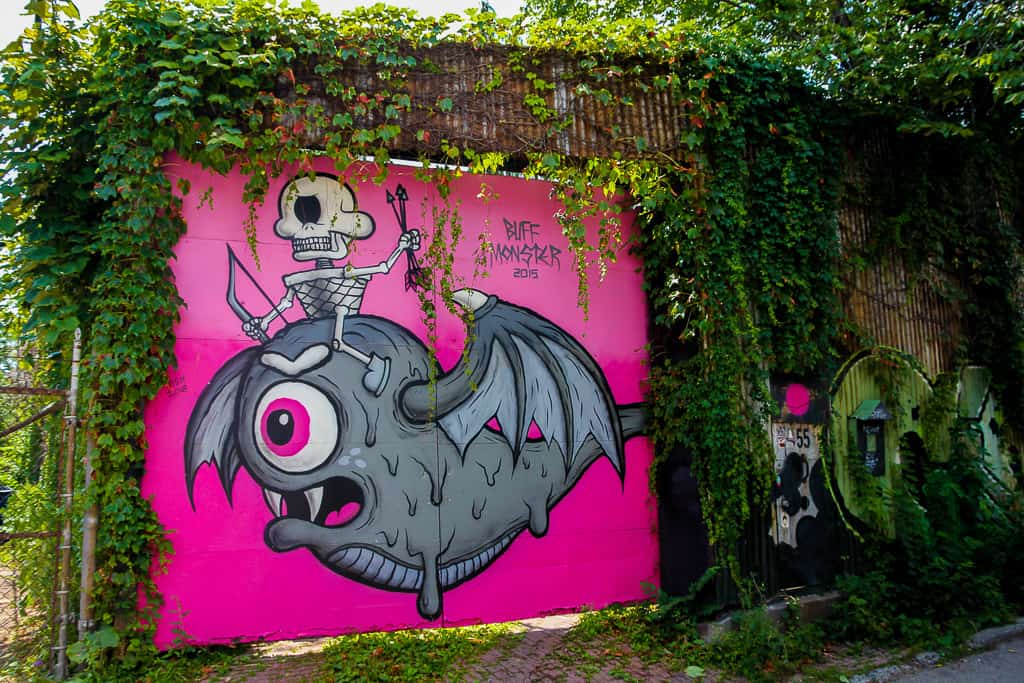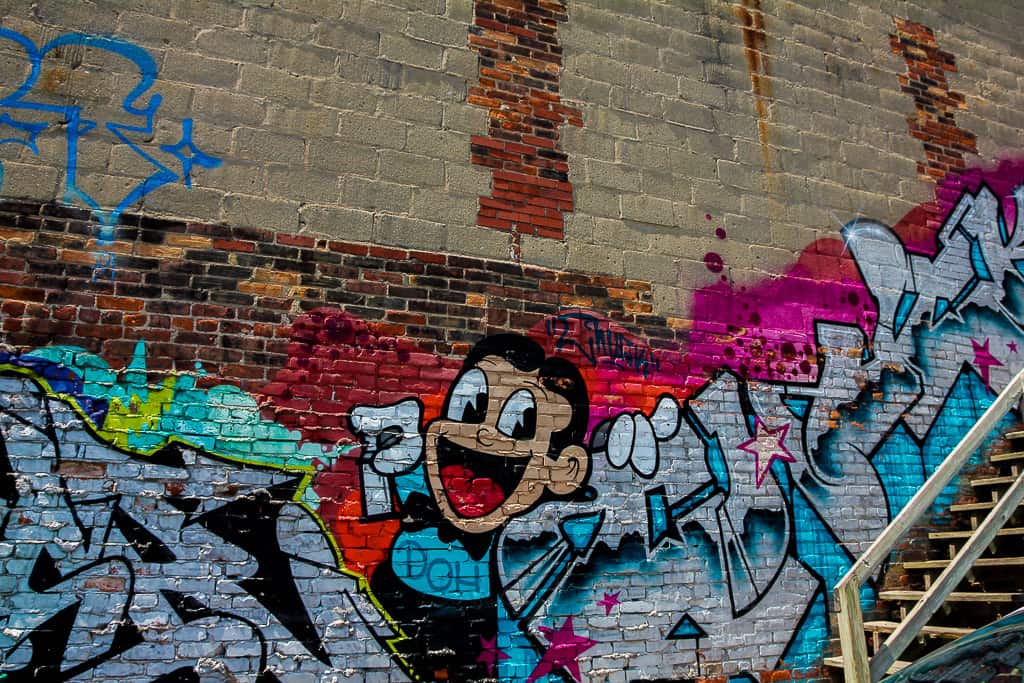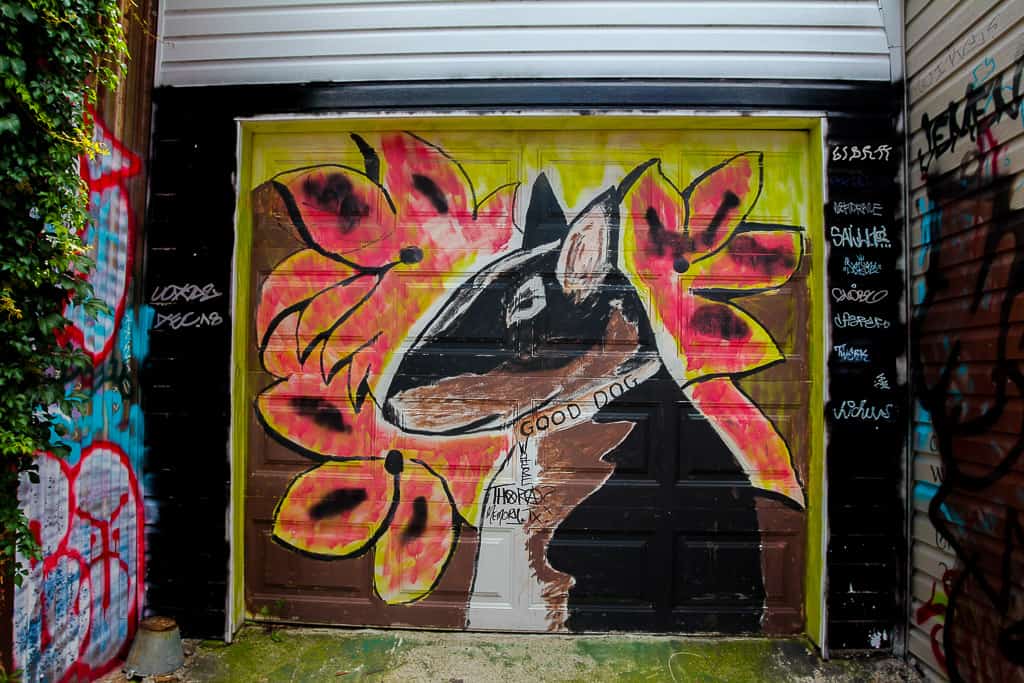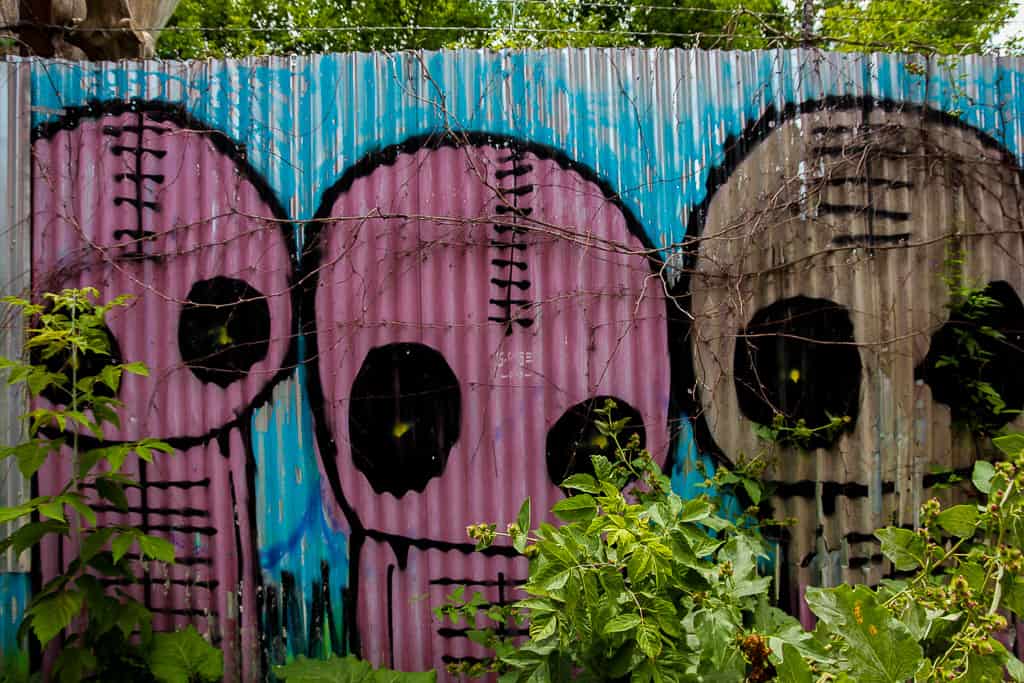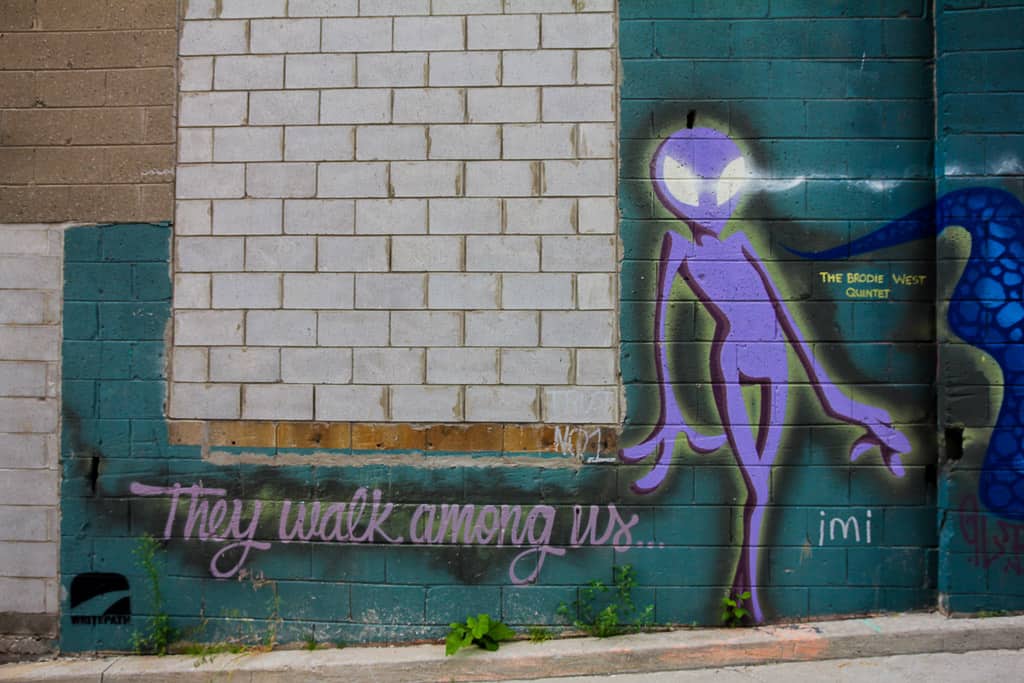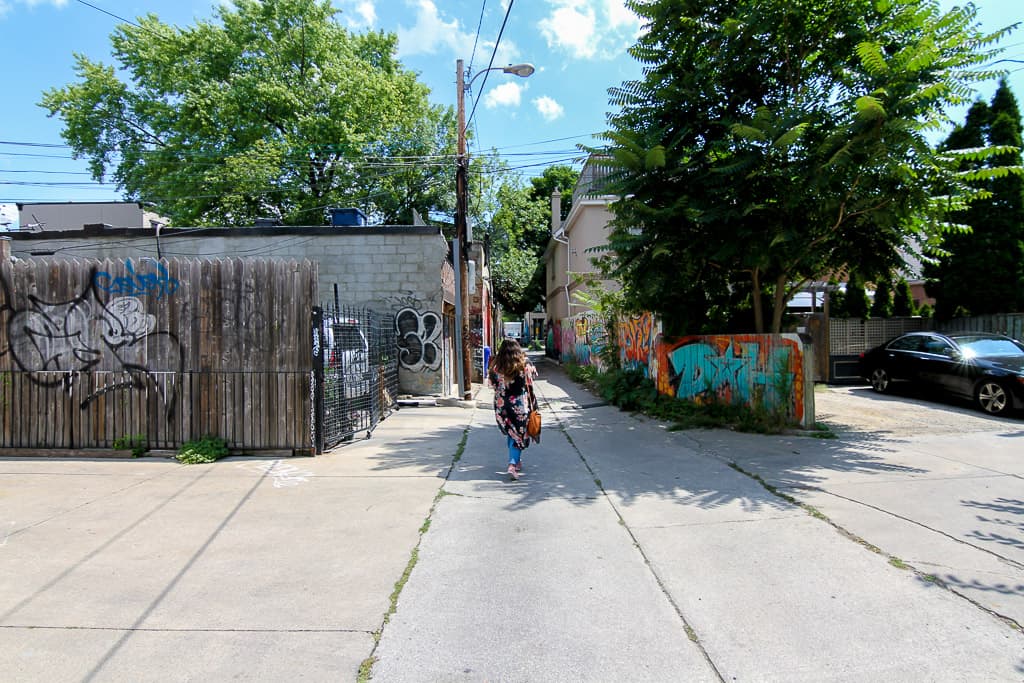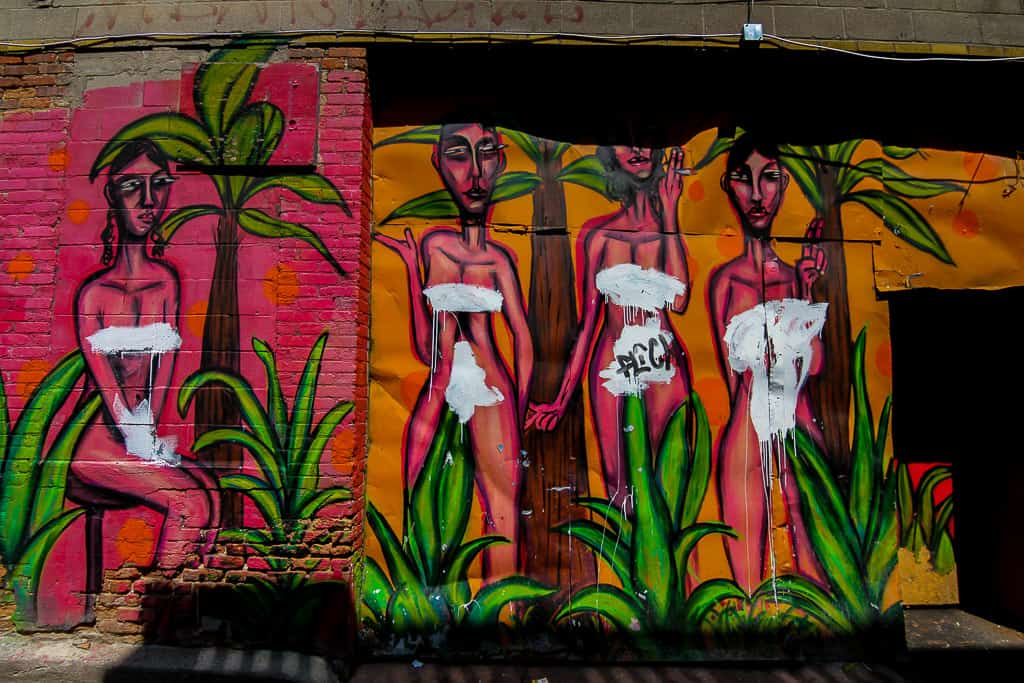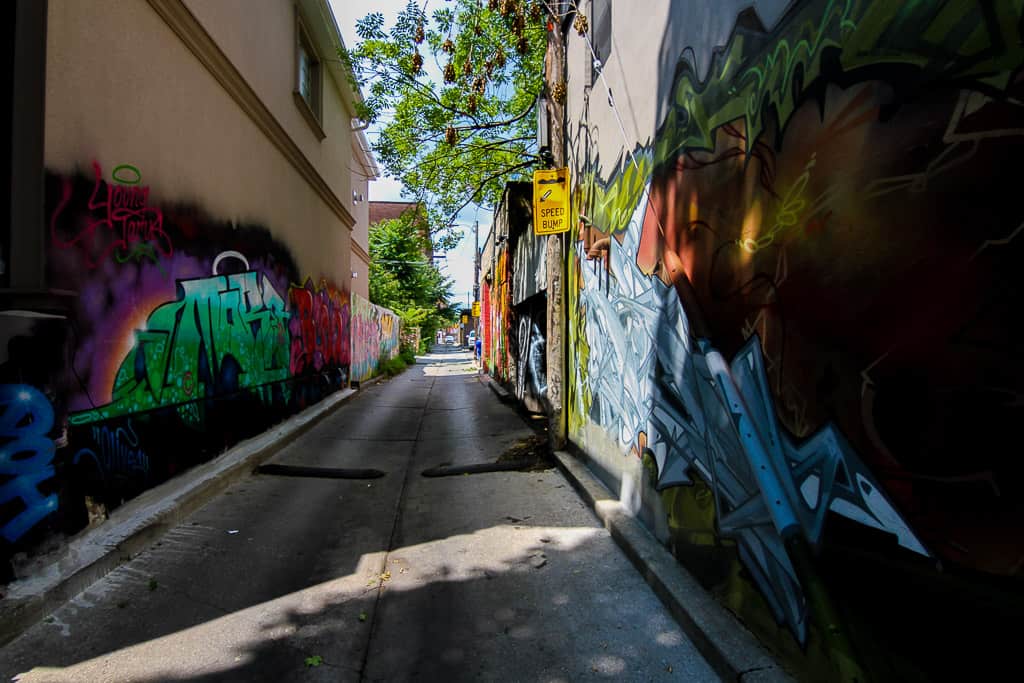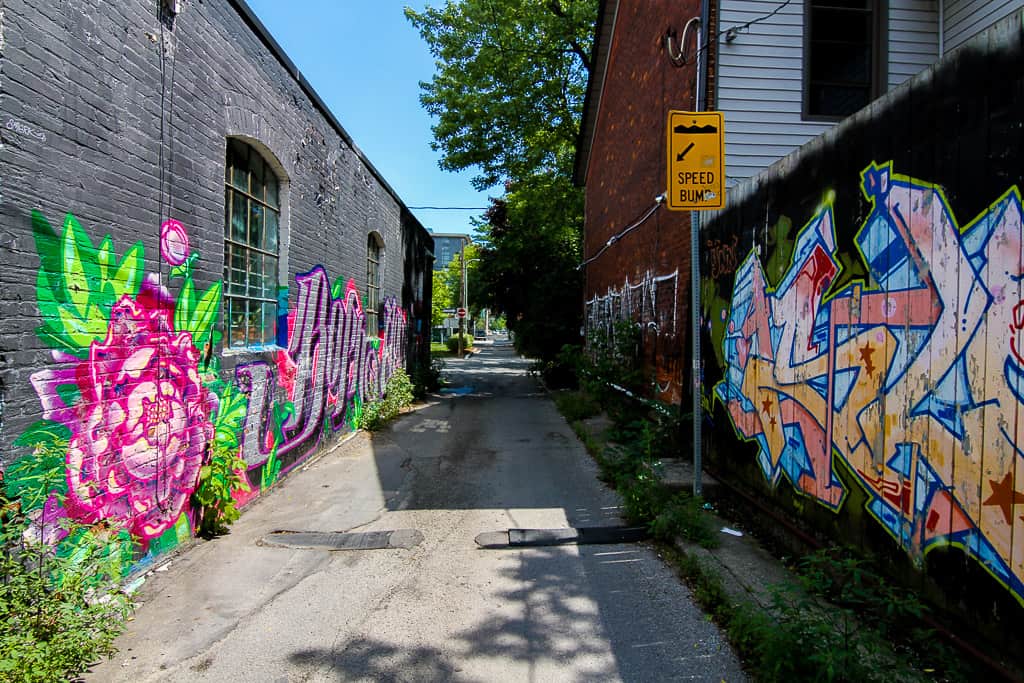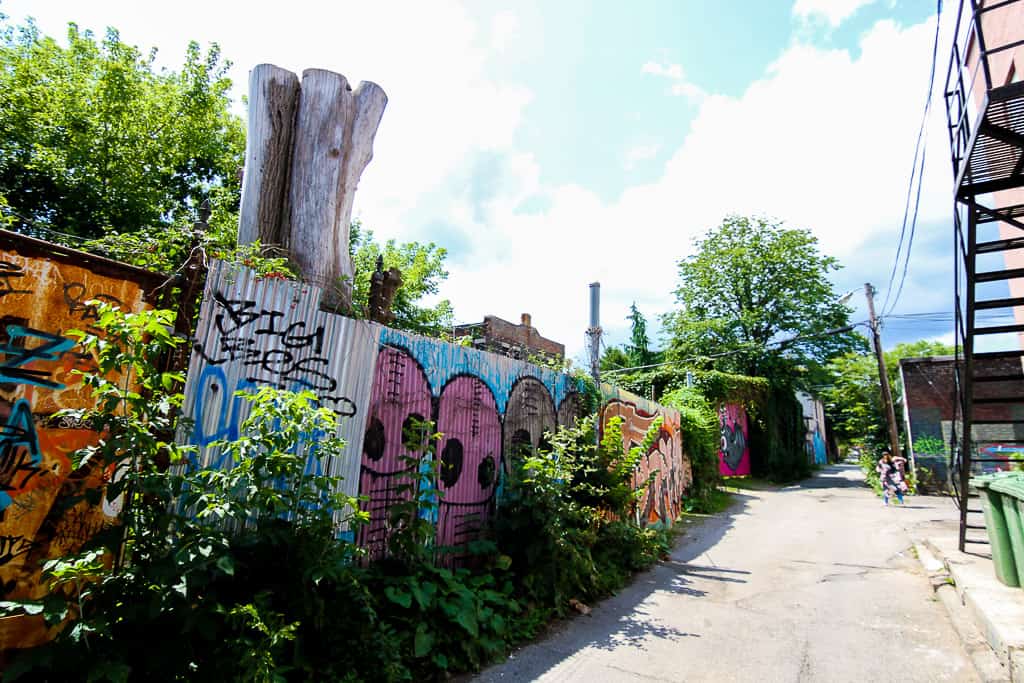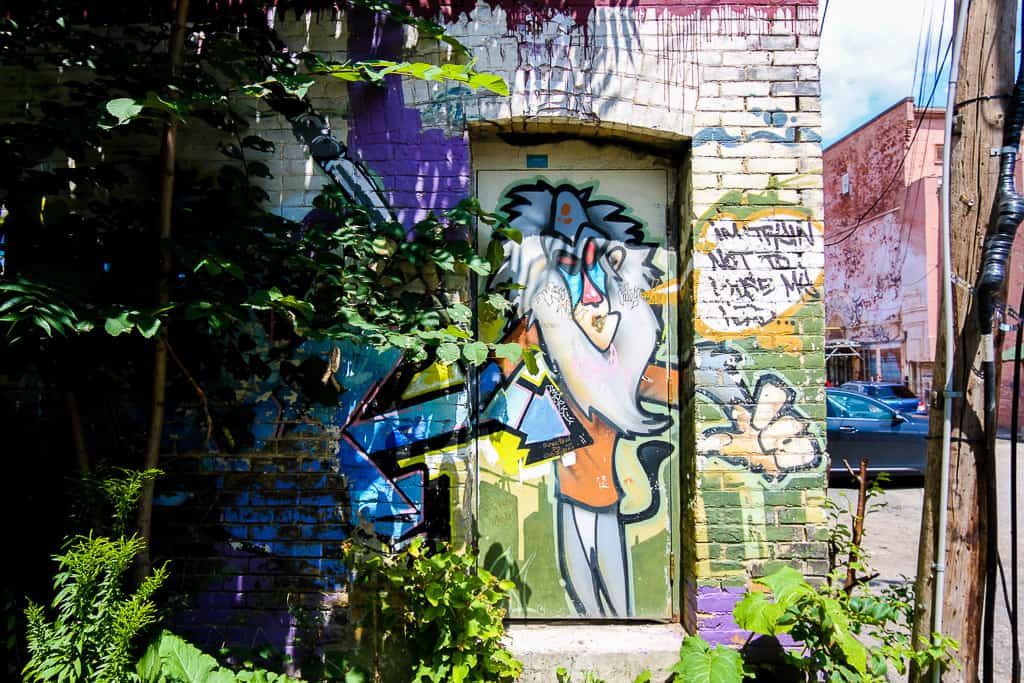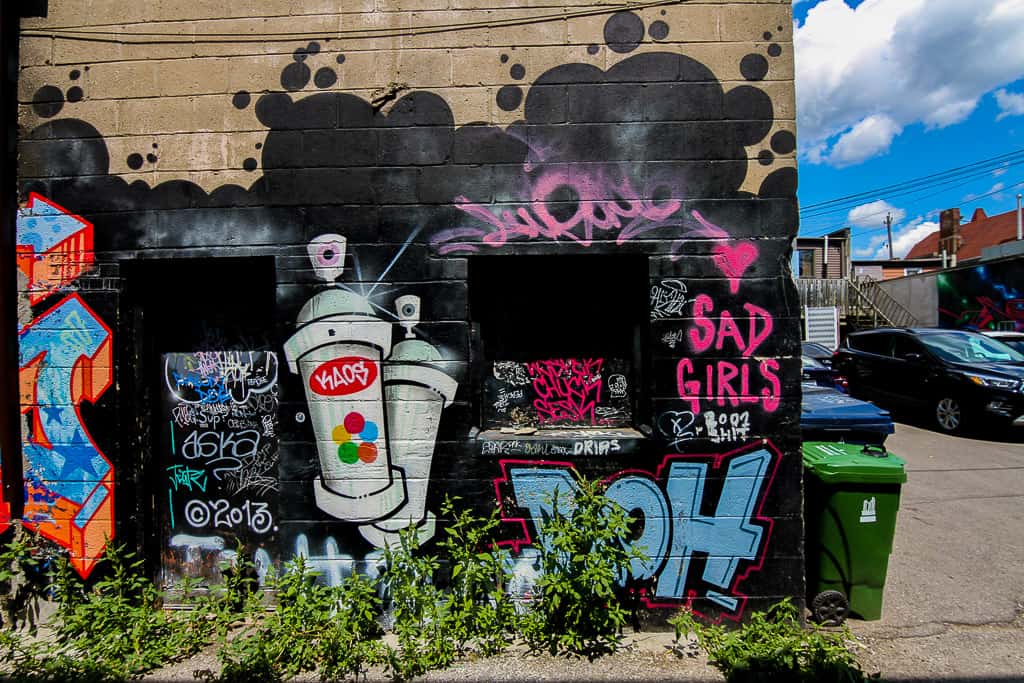 Have you checked out the Milky Way Toronto Street Art? Had you even heard of it before? What was your favourite piece? Let me know in the comments and pin this post for your own upcoming visit to Toronto!