Ah today's the day I turn 29. Just one year shy of 30. I originally started this blog to highlight my beautiful city and the surrounding areas and in the last year or two I've traveled far more internationally than I have within my own area. Having just come off a 2.5 week trip in the Middle East, both me and my wallet have decided to rededicate this year (my last one before 30!) to rediscovering Toronto and Ontario! It's also tied into the fact that I'm a realistic person and I don't see myself quitting my full-time job this year to do any long-term travelling so a lot of my goals are a little bit closer to home but it'll still require some planning and effort to accomplish this list. I'm still hoping to hit up some spots in the United States and to visit a country or two I haven't but read on for my 30 travel goals before turning 30 to see what I'm talking about!
Toronto
1. Take a walking tour of Toronto
I've actually never done a walking tour in general so this would be a new thing for me overall but I thought what better place to start than my own city? Toronto's a giant city and there's plenty that I don't know about it and taking a walking tour in a neighborhood I don't super well know would give me such a different aspect of my own home town!
2. Discover more street art around Toronto
While Graffiti Alley is absolutely stunning, it's definitely not the only place to find amazing street art in Toronto and I really want to take the time this year to stroll down neighborhoods I haven't gotten the chance to explore yet!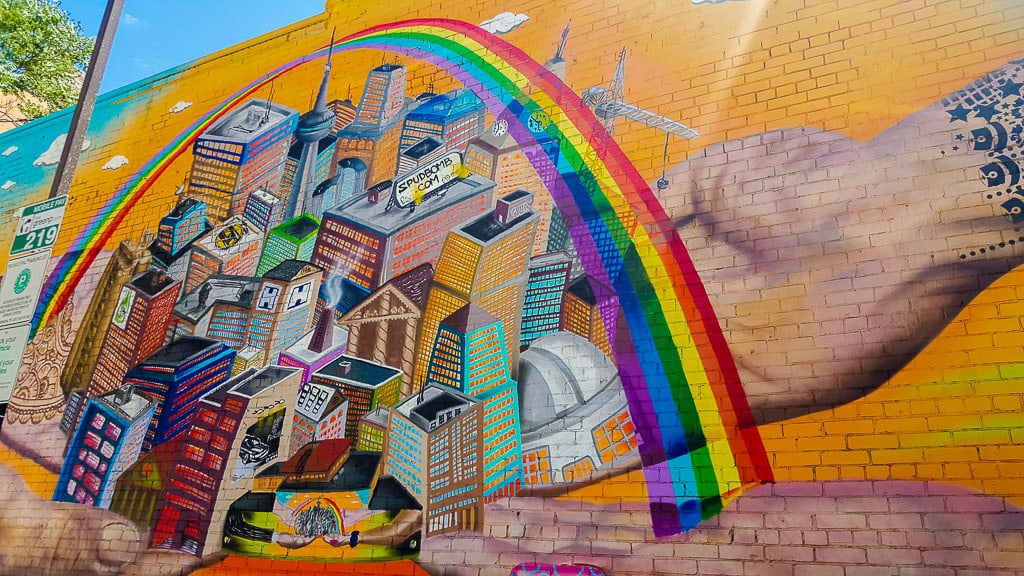 3. Spend a day at the Islands
The Toronto Islands are a spectacular part of Toronto. It's beautiful nature surrounded by water and the best views of the skyline ever. It's one of the things I recommend to visitors the most. So I'm shocked to realized that I've only ever spent a couple of hours at a time on the Islands. So one of my goals is to spend an entire day on the islands and to rent a bike and explore as much as possible!
4. Visit 15 museums/galleries in Toronto
Toronto has a large number of galleries and museums. While we don't have one dedicated museum like a lot of major cities do we have several smaller ones which are absolutely worth checking out. I've visited our big ones like the Science Center, Royal Ontario Museum, Aga Khan etc. but will be trying to revisit some of those as well since it's been ages since I've been!
5. Have a food crawl at St. Lawrence Market
St. Lawrence Market recently got voted one of the best food markets in the entire world by National Geographic and while I've popped in a few times I for sure haven't tried all the food it has to offer and that totally needs to be remedied!
6. Try a staycation sometime
Toronto's got some pretty epic hotels like the Drake Hotel and the Gladstone and I'd love to try a proper staycation sometime to actually check one of them out!
7. Hike all 9 trails in Rouge National Urban Park
I've hiked a couple of these trails already but really want to conquer all 9 of them and of course write up a comprehensive guide! Rouge National Urban Park is still a really new park and there isn't a whole lot of information about it online yet. It's literally 20 minutes from my house so I've got no excuses not to get out and explore this beauty more!
Ontario
8. Stay in an OTentik Tent with Parks Canada
Parks Canada offers a hybrid tent/cottage in their national parks and it's an experience I wanted to try for a while. Plus imagine actually waking up inside the national park? Very cool!
9.
Visit/Revisit all of the 6 Canadian National Parks in Ontario
Ontario's got 6 national parks: Rouge National Urban Park, Point Pelee National Park, Bruce Peninsula National Park, Georgian Bay Islands National Park, Pukawska National Park and Thousand Islands National Park. I've visited a few of them over the years but I'm aiming to revisit all of them this year.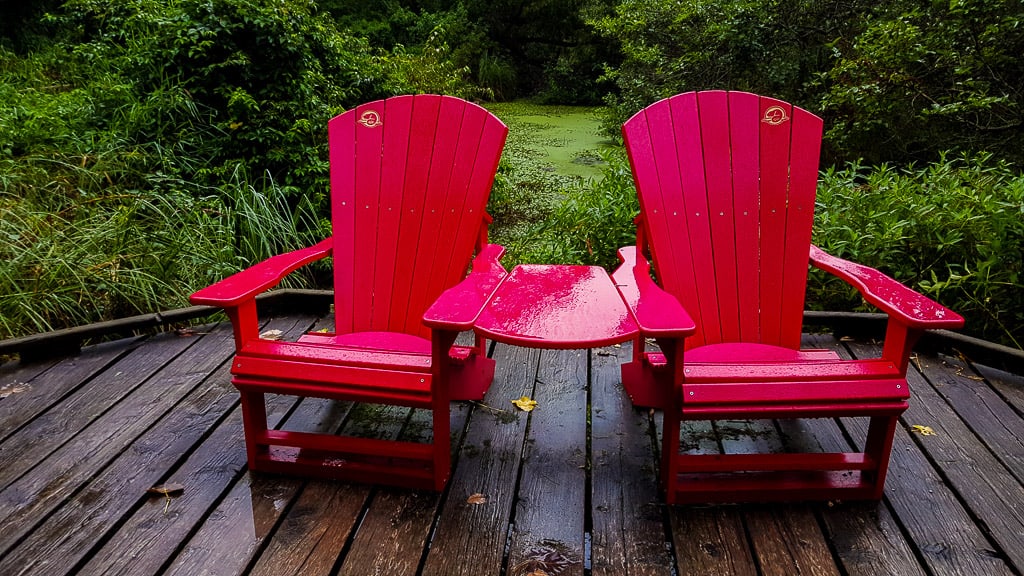 10. Explore Ottawa like a tourist
I've been to Ottawa more times than I can count but if you look at most standard "things to do in Ottawa" lists I've done like none of it! So this year it's time for me to see the Canadian capital like international visitors do!
11. Revisit the Ottawa Tulip Festival
The Ottawa Tulip Festival is an annual event that's been going on for decades. I only experienced it for the first time last year but I absolutely loved it and can't wait to go back this year.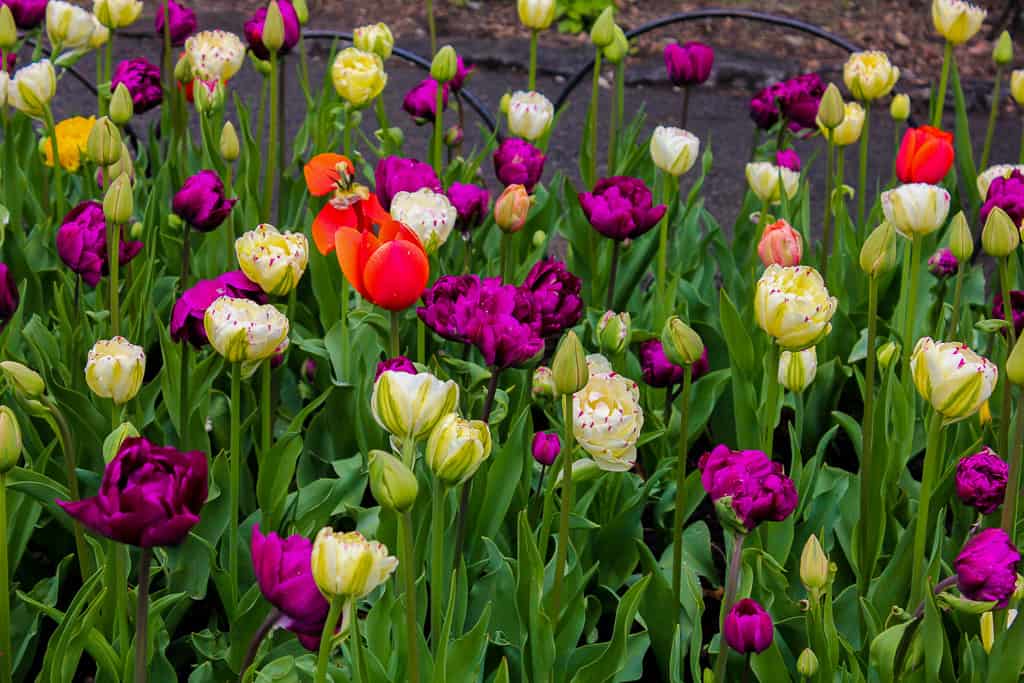 12. Revisit Tobermory and actually enter the famed Grotto!
Tobermory is a fantastic part of Ontario. With beaches, crystal clear water, hiking, forests and so much more it's the ultimate weekend getaway and one I can't wait to redo!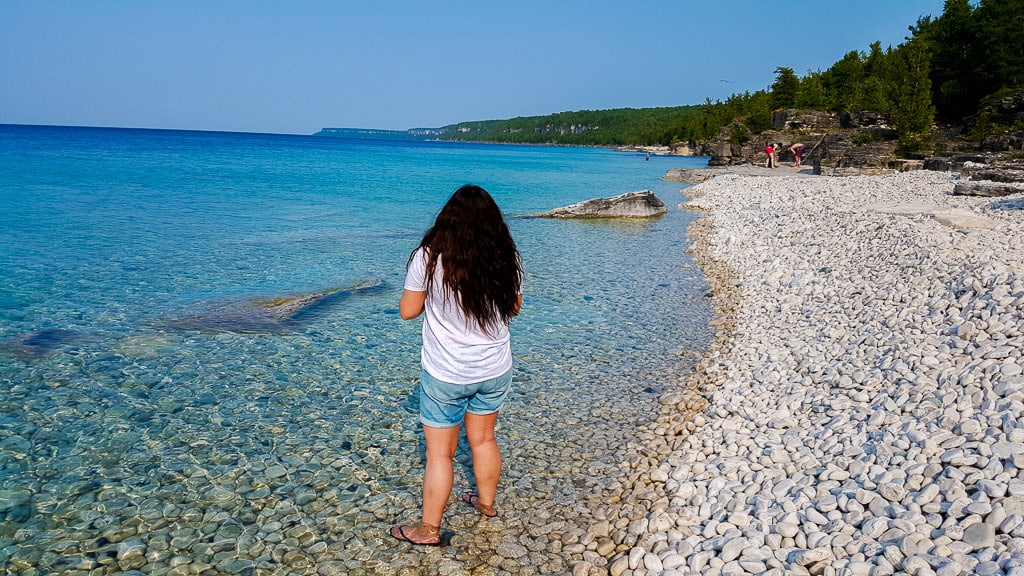 13. Finally visit the rapids boardwalk in Niagara Falls
Similarly to Ottawa, I've been to Niagara Falls more times than I can count yet I've never walked the boardwalk along the rapids. Hoping to remedy that asap!
14. Also, finally ride the Maid of the Mist behind Niagara Falls
Even worse than not having walked the boardwalk is not having gone behind the falls! That I'll be fixing asap as well.
15. Hike at least 20 of the 100+ waterfalls in Hamilton
Hamilton is known as the city of waterfalls and has over 100 waterfalls which is more than any other city in the world. I've hiked 4 of them so far but hoping to make it to at least 20 of the 100 this year!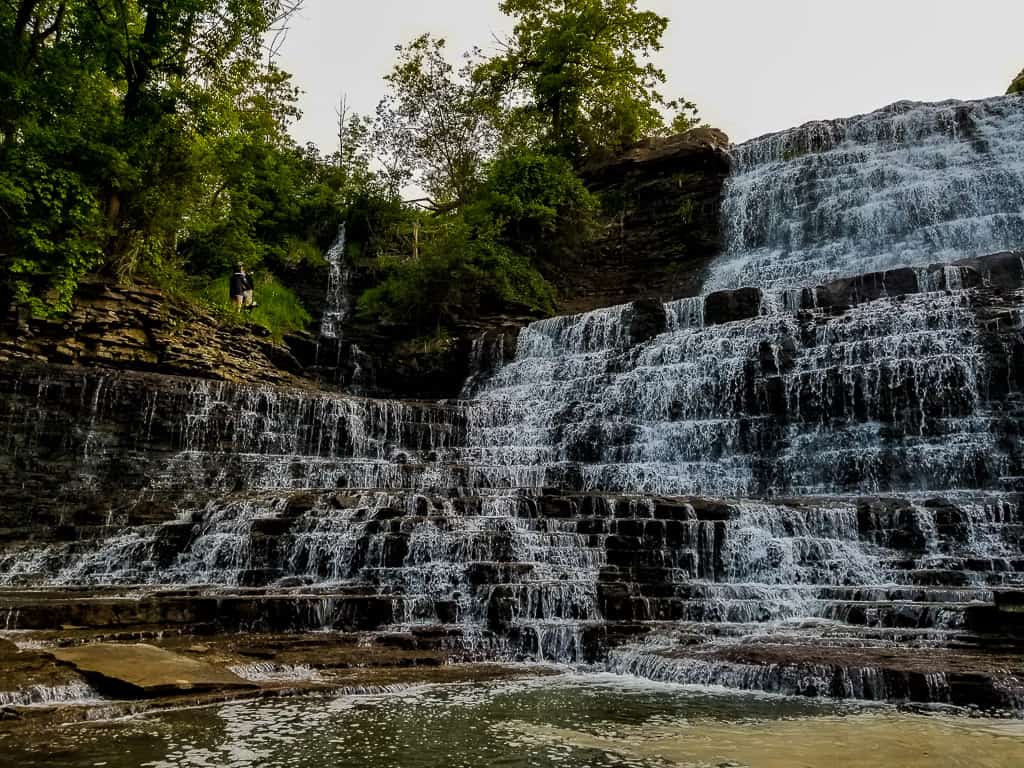 16. Visit at least 15 provincial Ontario Parks in celebration of their 125th birthday
Ontario is a huge province with a ton of variations in nature. It's also got a lot of different provincial parks and since Ontario Parks is turning 125 years old this year I thought I'd celebrate it by aiming to visit at least 15 provincial parks.
17. Revisit the Cheltenham Badlands once they reopen
The Cheltenham Badlands closed to the public a few years ago because the number of visitors were causing too much wear on the area. They're set to reopen this year with conservation in mind and I'm excited to see what's been done to protect the area.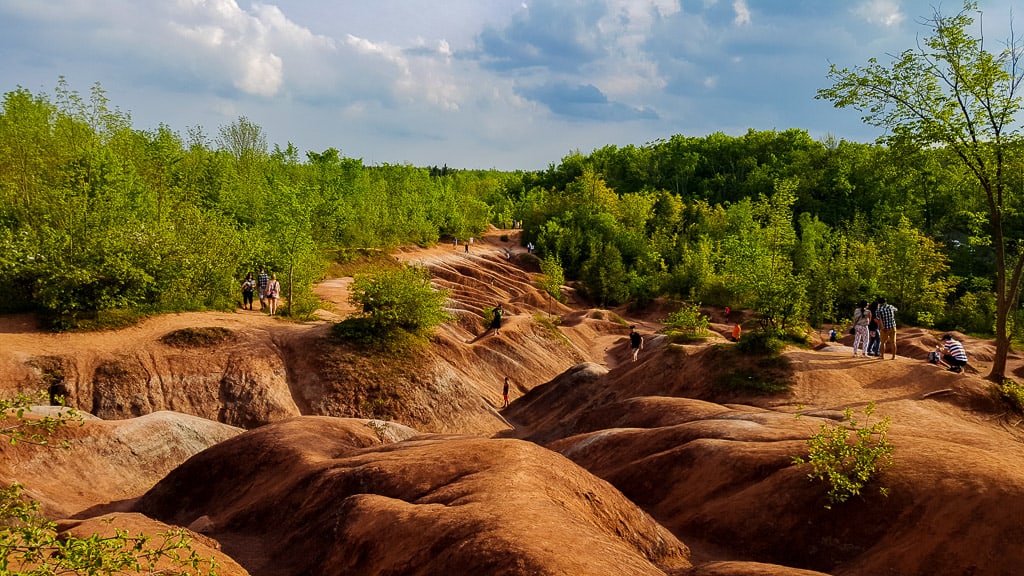 18. Re-hike Dundas Peak in the summertime
Dundas Peak is a great hike less than an hour outside of Toronto that takes you to a spectacular cliff edge with amazing views. I've only ever done it in the spring and would love to see the entire area covered in green trees.
19. Try 'glamping' in Ontario
I've wanted to try this forever because it just seems like such a cool experience. I tried actual camping for the first time last year and didn't mind it! Curious to see what a more luxurious situation would feel like!
20. Visit a lavender farm in Ontario
This is actually something I've wanted to do for years but the timing is always off and I always end up missing the season for one reason or another. Plus I mean, those instagram stories. Am I right?
Canada and the World
21. Visit at least one country I haven't been to before (maybe more!)
I'm not opposed to country counting but I'm in no rush to try to tick off countries either. Our last trip to the Middle East solidified country #20 for me. I'd love to go somewhere I haven't been (looking at you Peru) but if it doesn't happen I'm not opposed to revisiting somewhere I've been and loved (definitely looking at you London!).
22. Visit 2 American States I haven't yet
One of my lifetime bucket lists is actually to visit all 50 American States. While we did go to both New York and California last year those were states we had already been to (but we love and keep coming back to) so we didn't get to visit a new state. Hoping to remedy that with at least a couple of new ones this year (looking at you Florida and Maine!).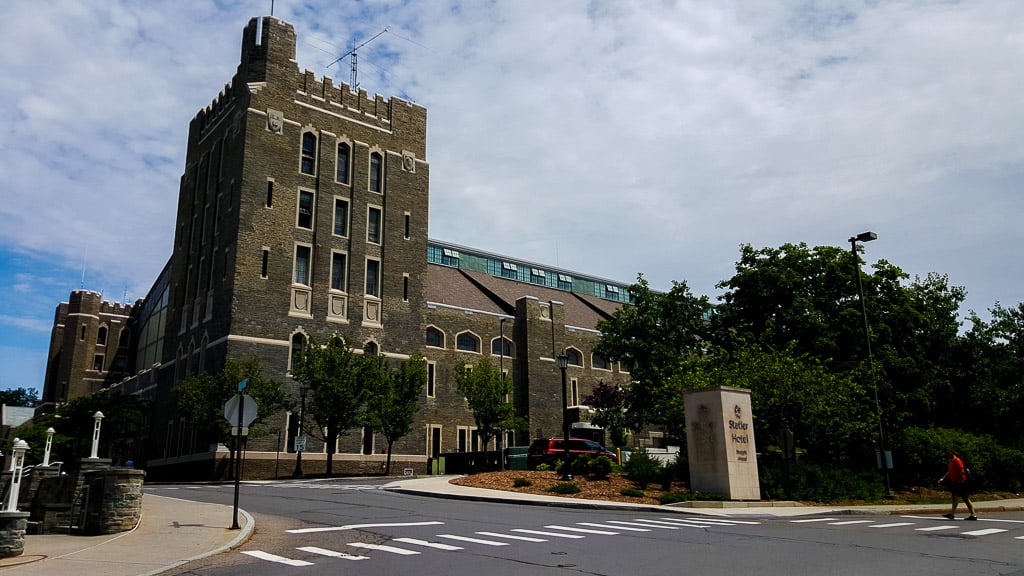 23. (Finally) Visit Quebec City
Now this one is probably one of my top priorities this year. I've hit up a lot of the major cities in Canada (Vancouver, Calgary, Edmonton, Toronto duh and Montreal) but have not had the privilege of making it further east than Montreal. Quebec City hopefully gets a stop this year with the Maritime provinces being prioritized next year!
24. Enjoy a weekend getaway in Buffalo
Buffalo is one of those undervalued towns in my opinion. It used to be more popular, especially as a weekend getaway, but for some reason it's kind of died down. I'd love to get out there and see what the city has to offer and hopefully inspire others to visit!
25. Enjoy a weekend getaway in Detroit
Detroit's been voted one of the most exciting places to visit in 2018 and given how close it is to home a weekend in Detroit is most certainly warranted.
Miscellaneous
26. Take a train trip to somewhere
I love train trips and used to take them in Sweden all the time but haven't really had the opportunity to take many in Canada. Hoping to remedy that this year for sure!
27. Do a 10+ hour epic road trip somewhere
I love road trips. I don't think we'll ever do anything quite as epic as our 40 hour+ drive to the Grand Canyon but hoping to do something on a smaller scale this year for sure!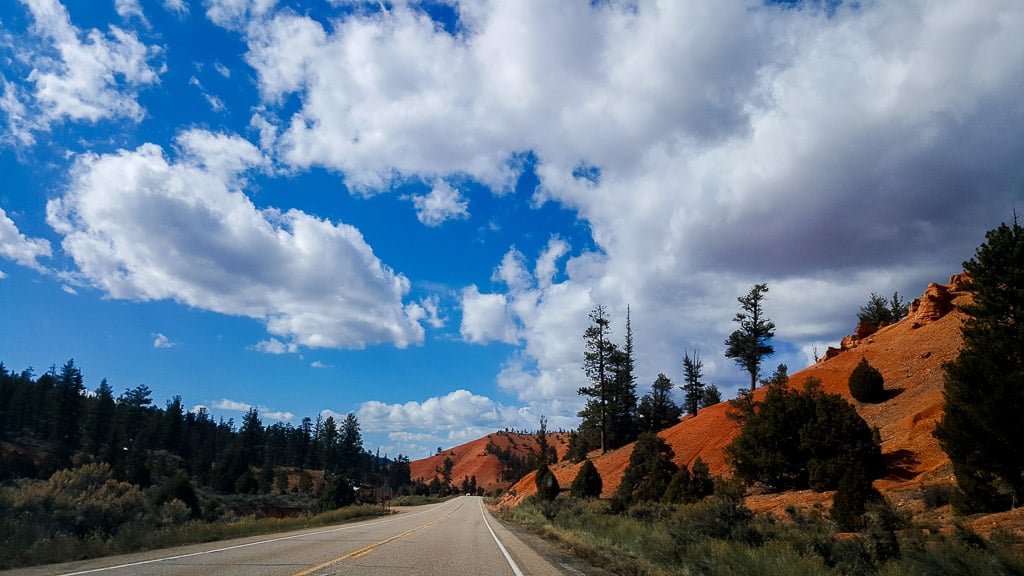 28. Travel solo somewhere once (even if just for a night)
I've traveled solo to and from places and to visit family but I've never gone somewhere to explore just by myself. I don't think there's anything wrong with traveling with your spouse or your friends (which is what I normally do) but I'd like to challenge myself to do something a little bit different this year and to try something new and traveling solo for the first time hits both of those requirements!
29. Stay in a tree house Airbnb
I'm sure you've seen this around on Instagram travel accounts. Actual tree houses that you can stay in! It seems like such a fairytale place to stay in and I'm lucky because there's actually a fair amount of options for a tree house overnight stay within a couple of hours of Toronto!
30. Celebrate turning 30 with a getaway somewhere!
No better way to wrap up a year of travel challenges than by going away somewhere! Definitely nothing planned yet as it's a year away but knowing myself I'm sure I'll come up with something soon.
I'm hoping to publish an update halfway through and seeing what I've been able to accomplish! Do you have any bucketlist items/goals before turning a major milestone? What are you hoping to accomplish travel wise this year?