So while fall is technically considered from September 21st to December 21st if you live in Toronto or Ontario or even Canada you know that's not even remotely true. In a good year we may have 6-8 weeks of fall but in a bad year we have at most a month. It's a very short time compared to our incredibly long winters that can last like 6 months some years and it's even short compared to our Ontario summers! All that means is that your Ontario Fall Bucket List needs to be done fast and luckily this list of things to do in Ontario this fall will give you a list of where to start!
#1 Go Apple Picking
I don't know why but even more so then pumpkins, I find apples to be so quintessentially fall! From the smell, to the crispness to the colours, apples are just the best. Plus it's quite accomplishing having to reach out and actually pick them yourself! You can go all out and spend all day filling multiple bags or you can just take your time walking around and seeing the different kinds and filling a bag or two. Either way, taking home a bag of your own picked apples and then spending an evening making a pie or something out of it is quite satisfactory! There's a number of farms you can pick around the Greater Toronto Area and this is a pretty comprehensive list of some of them!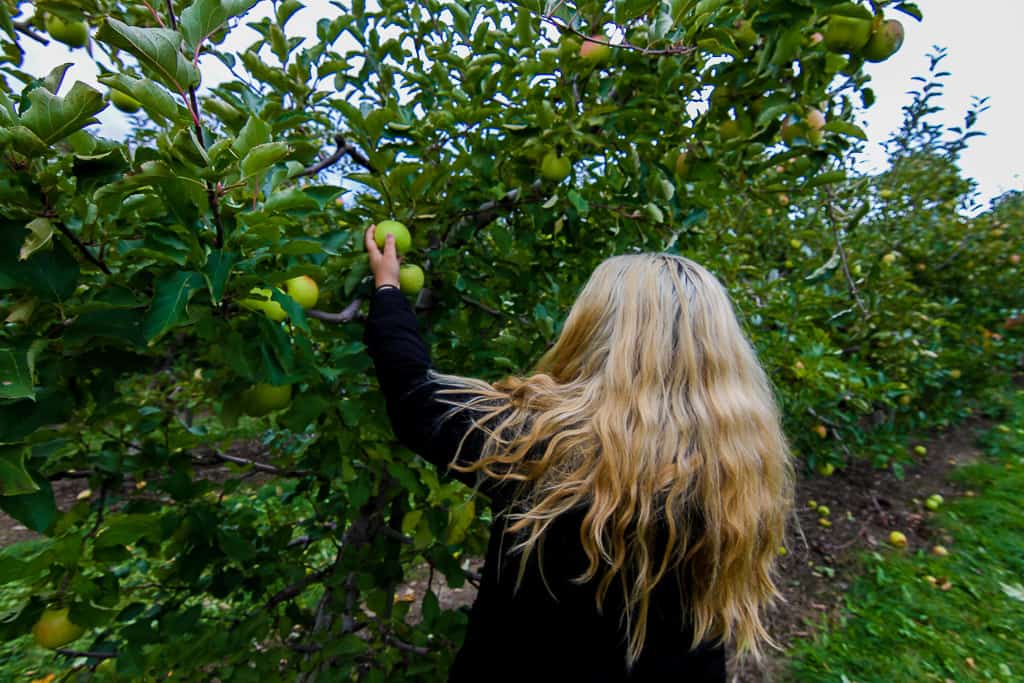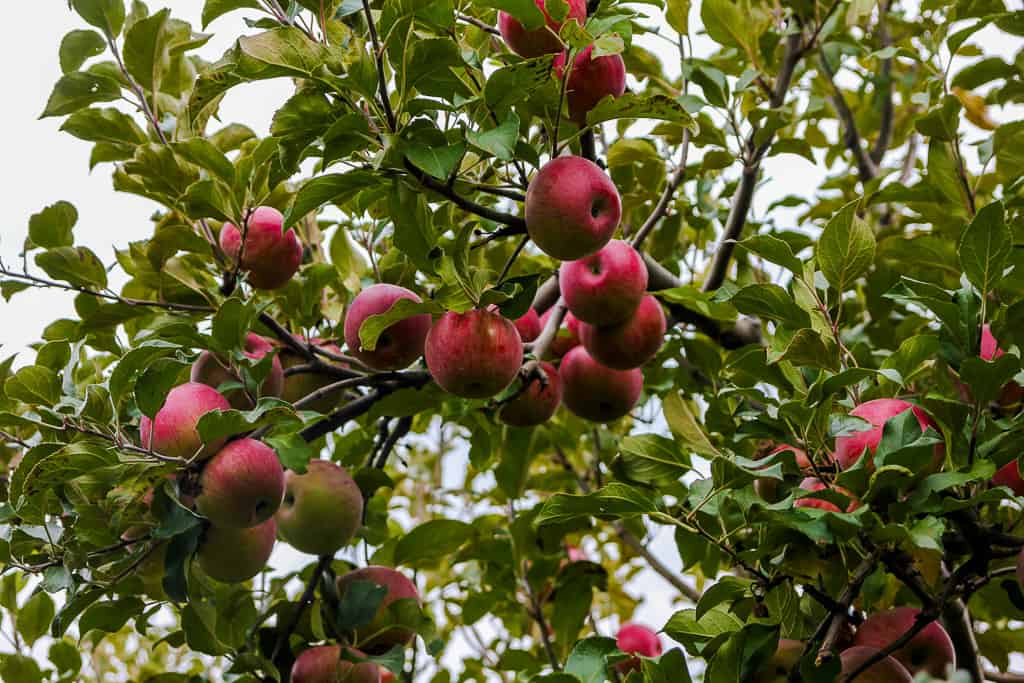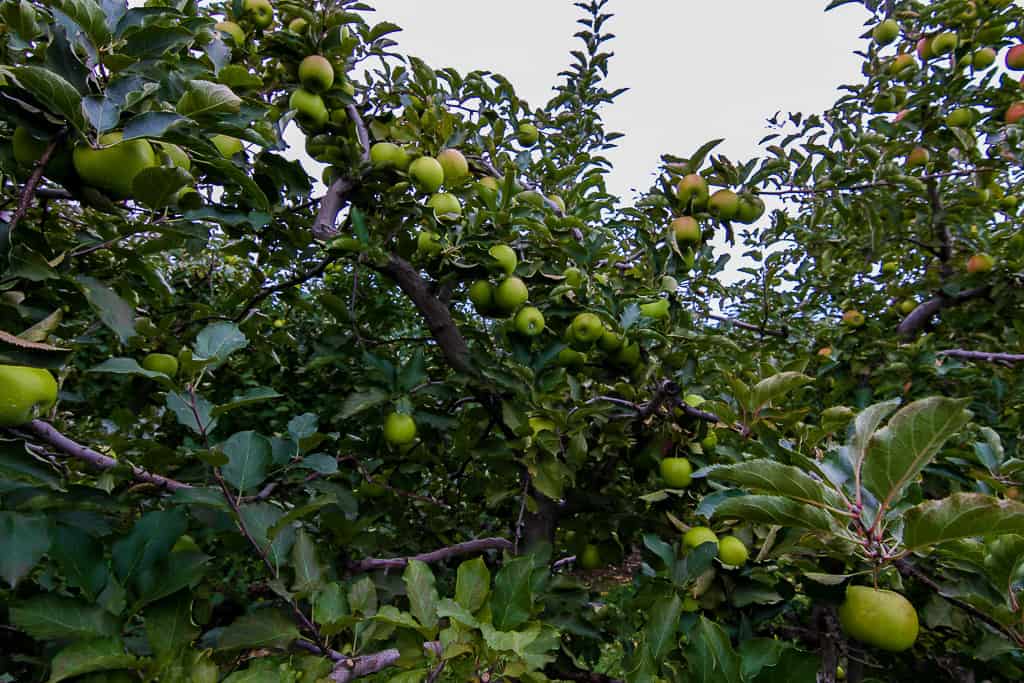 #2 Take a scenic train ride
Ontario is a giant province and some of the best ways to explore the province is by sitting on the inside of a train. There are a number of scenic train rides across the province but one of the arguably most scenic ones is the Agawa Canyon Train Ride. I have yet to be able to go on one as we tend to travel in October and we always miss the dates!
#3 Visit Johnston's Cranberry Marsh and do the Cranberry Plunge!
Muskoka Lakes Farm & Winery is home to Johnston's Cranberry Marsh where you can participate in the annual cranberry plunge. There's plenty of other activities you can participate in so my recommendation is to head over in the morning and get the cranberry pass which let's you do the plunge, hike the trails, participate in a wine tasting and get a tour of marsh on a tractor! You can check out more details on their official website.

#4 See the leaves change colours
Use Ontario Parks website to decide where to check out fall colours across the province by tracking how much has changed – there's lots of areas to check out so try for as many as possible!
#5 Treat Yourself to an Outdoor Spa
Is there really anything better than sitting in a heated pool among stunning nature while the leaves are changing? The below pictures are from Nordik Spa in Gatineau (just outside of Ottawa) but there are a fair amount of options within a few hours from the Greater Toronto Area!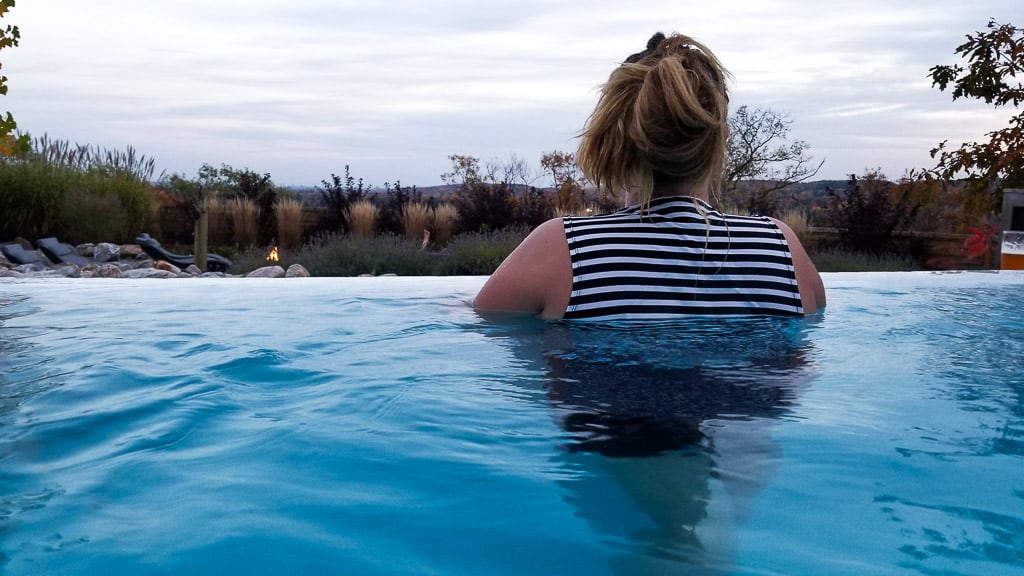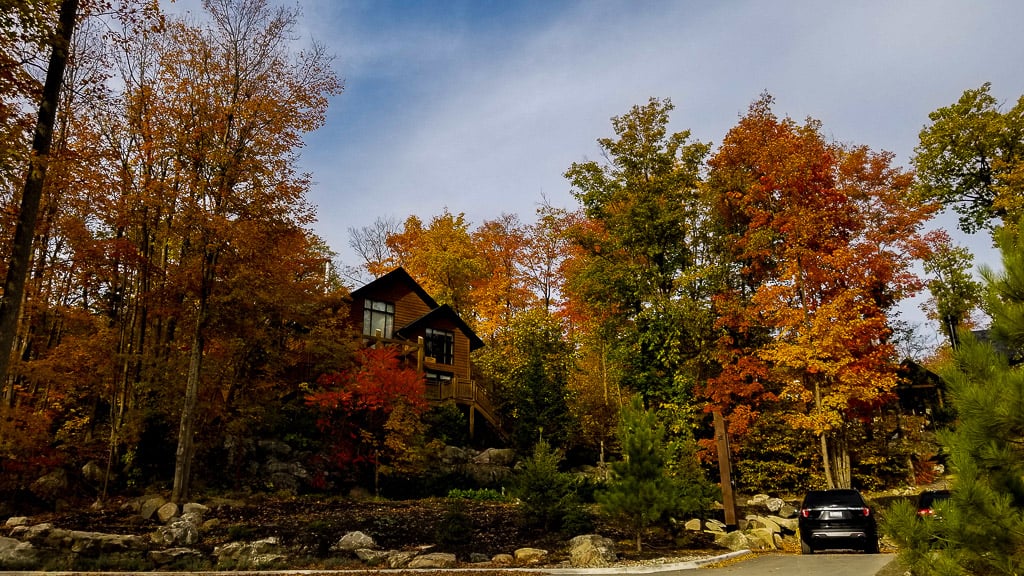 #6 Take in the mother of all
colour

changes at Algonquin Park

Algonquin Park is one of the most well known of the Ontario Provincial Parks. It's located about 3-4 hours northeast of Toronto and is home to the spectacular 2.1 km lookout trail which includes the below stunning viewpoint. It's a steep hike but the view will honestly take your breath away!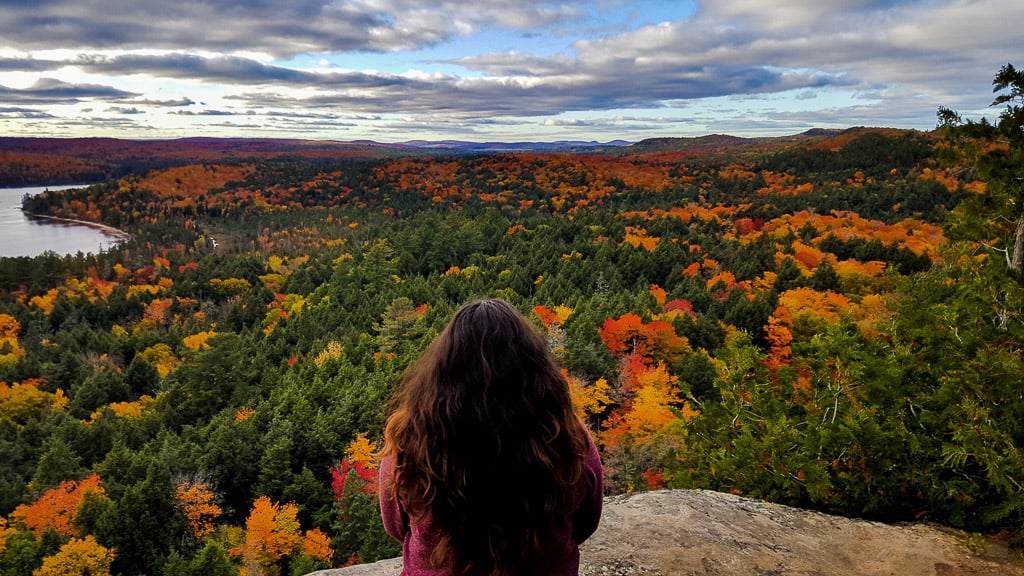 #7 Visit the Pumpkinferno in Upper Canada Village
Pumpkinferno is a giant pumpkin event that takes place in Upper Canada Village which is located close to Ottawa, about almost 4 hours from Toronto. The event takes you through a 1-km path with 7,000 carved pumpkins that are all lit up!
#8 Go for a drive
Sometimes there's nothing bettern just getting in your car and driving along the roads outside of the city. Yes, stopping for pictures will be difficult but you will see some absolutely spectacular colours.
#9 Take in the fall colours in the capital and watch them blend with Parliament
While you can no longer tour the main building of the Canadian Parliament, you can still wander around the buildings and take in the stunning colours. The backdrop of the architecture and the river make for some unbelievable pictures.

#10 Take in the views at the Dorset Lookout Tower
#11 Check out the newly opened Cheltenham Badlands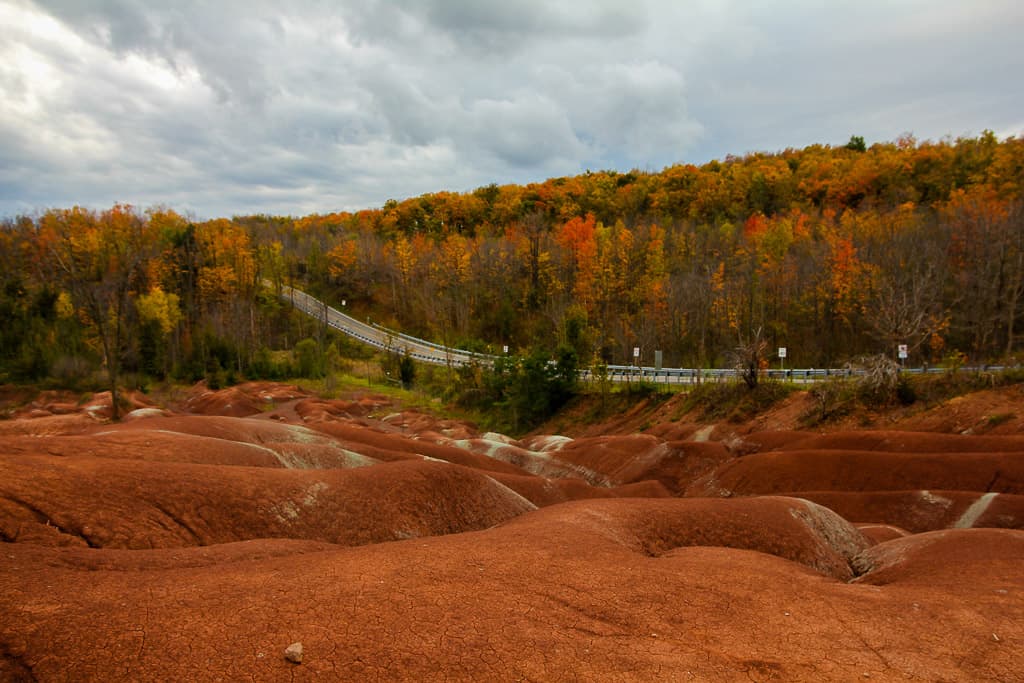 #12 Visit some of the stunning provincial parks
With over 300 provincial parks to choose from, you could do 3 every day of the fall and still not even come close to seeing all of them!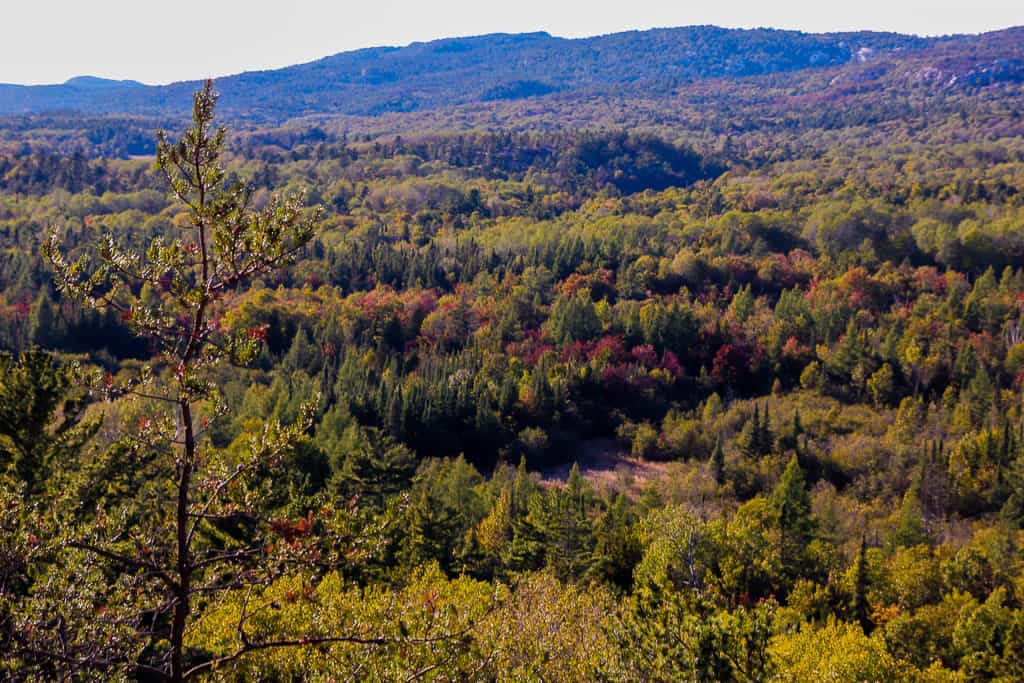 #13 Get scared at Fort Henry in Kingston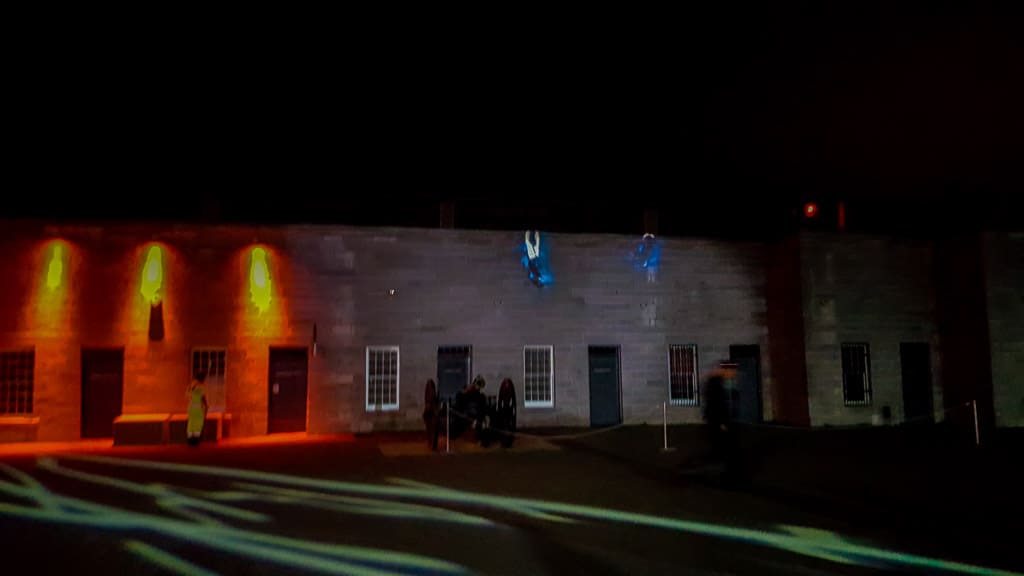 #14 Visit a Pumpkin Farm for a day trip


#15 Select your own pumpkin for all your fall activities!
When you've visited one of the pumpkin farms you do have to make sure to bring one home! They make for beautiful decorations and if you go for a bigger one you can do some carving for Halloween as well.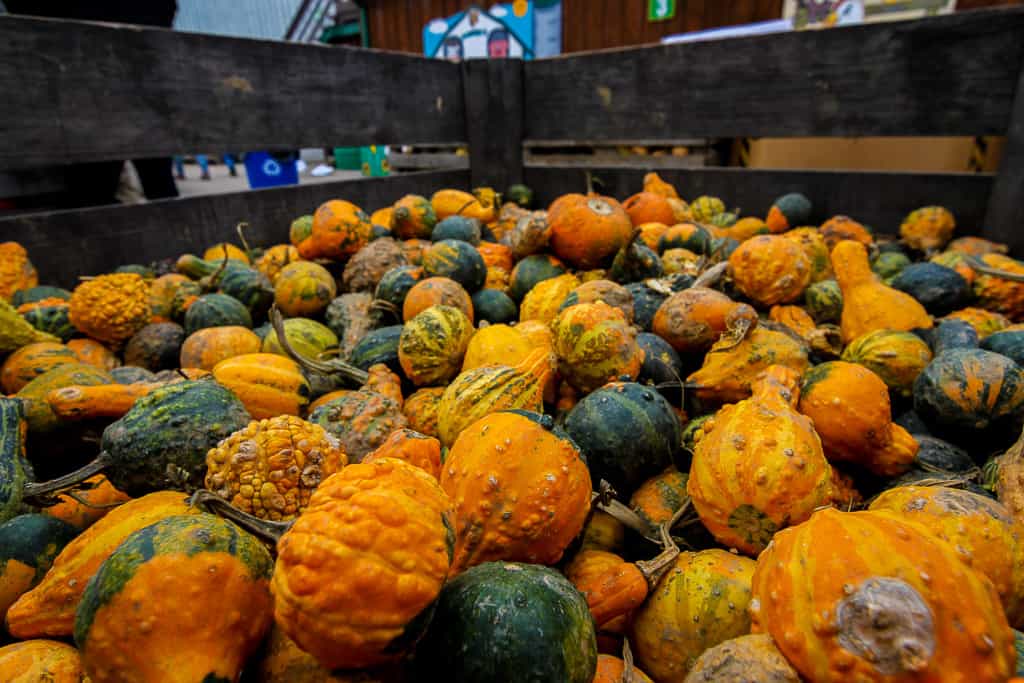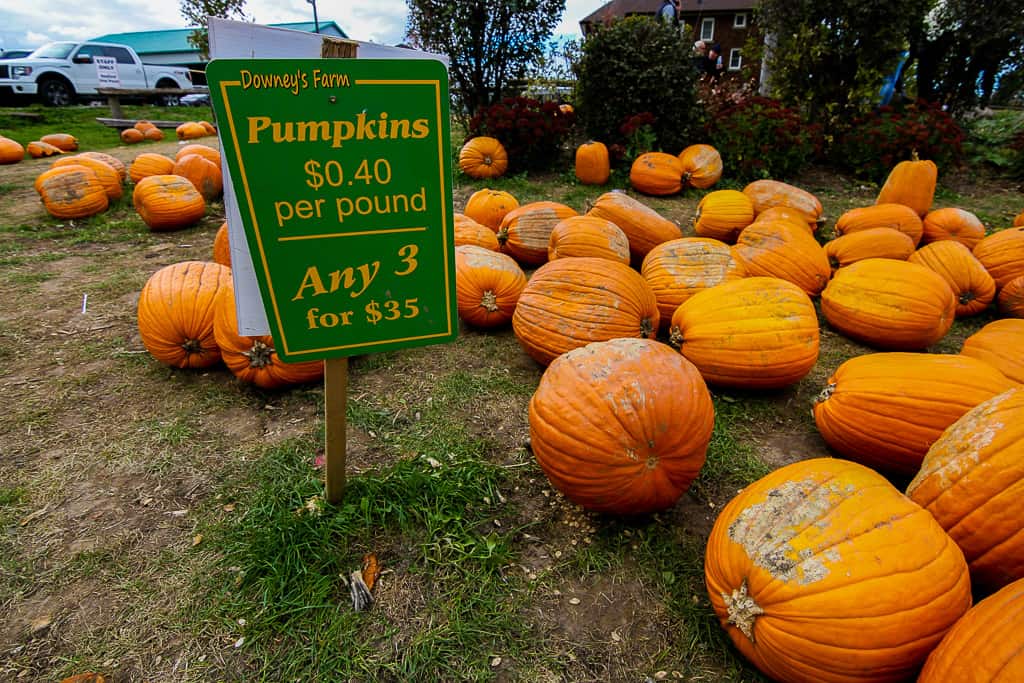 #16 Visit Belfountain Conservation Area
Belfountain Conservation Area is located less than 1 hour from Toronto and it's a stunning Conservation Area with lots of trails, beautiful bridges and of course some fantastic nature. It's an area that's incredibly photogenic and one that becomes almost magical in the fall. They do have restricted hours and an admission fee/parking fee. You can find out more information on that from their official website.
#17 Hike Dundas Peak
Dundas Peak is located approximately 1 hour outside of Toronto (in the Hamilton area) and is arguably one of the best of the shorter hikes you can do in the area to get some stunning views of fall colours. The hike is incredibly popular so the parking lots in the area are closed for the season until October 28, 2018 and you'll have to take a shuttle to get to the trail. You can find more information on the shuttle from the official website. With how short fall has been in the last few years I've yet to make this one happen myself, but hopefully this weekend I can squeeze it in!
#18 Most importantly – spend time outdoors
While all the things on this list are in my opinion must-do fall activities in Ontario, the important thing is to get outdoors and enjoy the crisp air and soak up as much sun as possible because if you work 9-5 like me, you'll be seeing very little sun as soon as the clocks move forward!
HOW MANY OF THESE ITEMS HAVE YOU ALREADY MANAGED TO CHECK OUT IN ONTARIO? WHAT'S ON YOUR LIST FOR THE FALL? LET ME KNOW IN THE COMMENTS AND PIN THIS POST FOR YOUR OWN TRAVELS!