Nordik Spa is a beautiful outdoor spa that is located at the entrance of Gatineau Park. It's only 15 minutes from downtown Ottawa and is the largest spa in North America. It's also a great place to hangout and take in the fall colors and that is exactly what me and a group of friends did this past weekend. From the massages to the views to the relaxation, this is a place I'll definitely come back to during other seasons. With 10 baths, 9 different saunas, an infinity pool, lots of relaxation areas and more than a couple of options for food there's definitely more than enough to warrant a full day stay.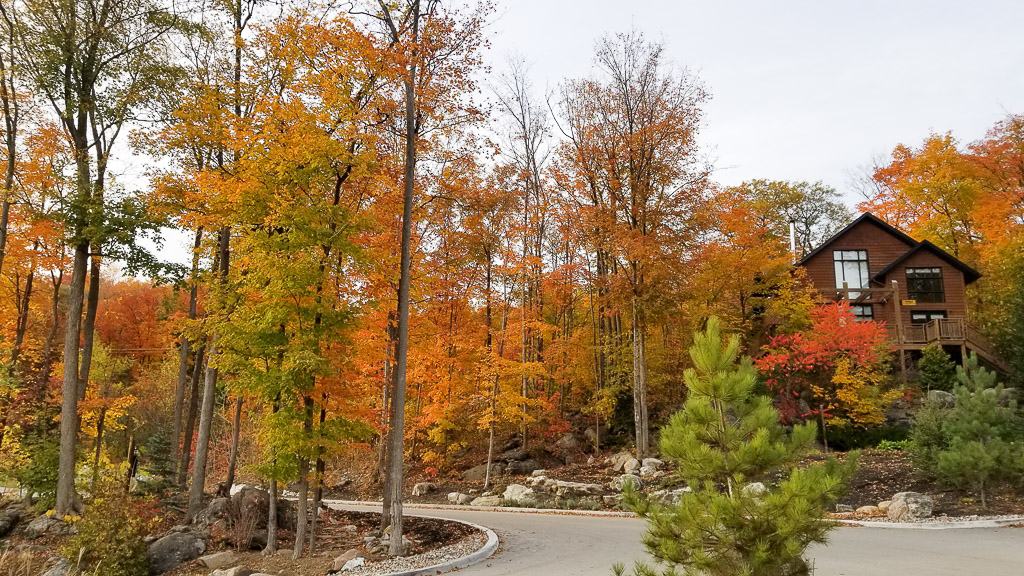 Nordik Spa & The Thermal Cycle
Nordik Spa is based on the concept of the Thermal Cycle which is a heat therapy treatment that involves alternating between cold and hot and including mandatory rest. The concept is based on a 2000-year-old tradition from the Nordic Countries (hence the name, Nordik Spa). The Thermal Cycle consists of 3 steps – Hot, Cold and Relaxation. There are lots of benefits to this which you can read more about on Nordik's official website.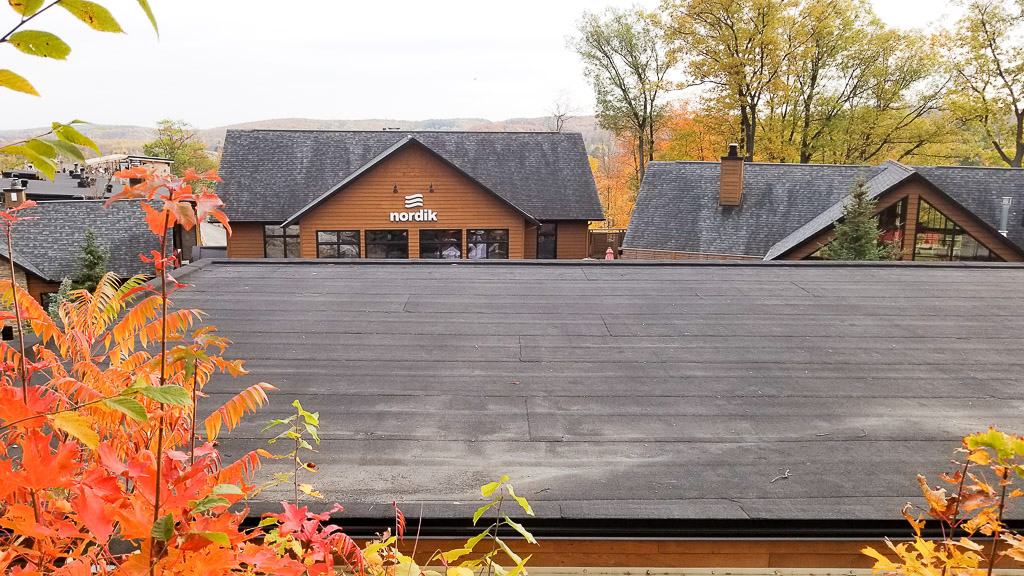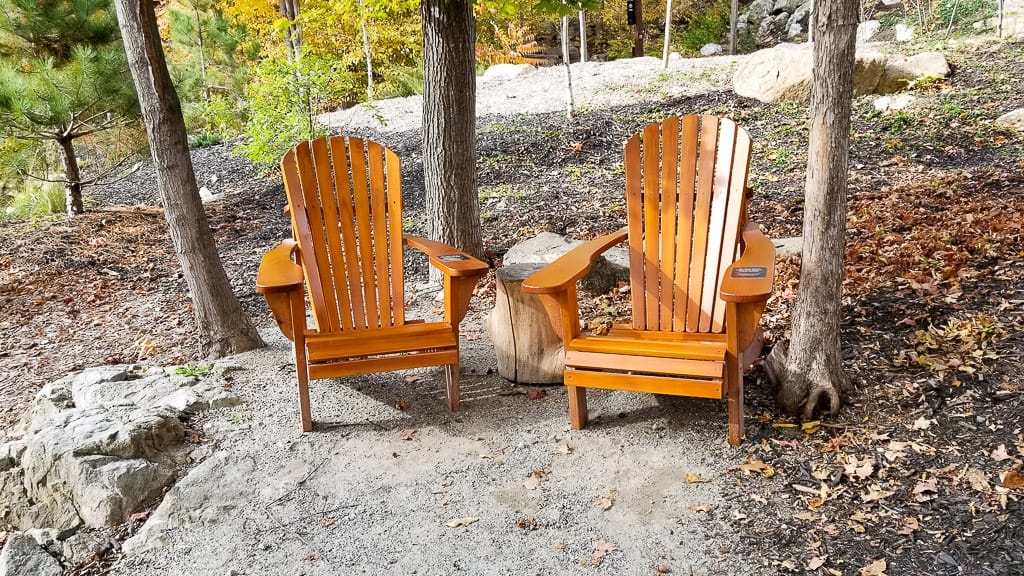 First Step: Hot
Sauna's are a tradition that's been around in the Nordic countries for over 2000 years, especially in Finland. There's 9 different saunas at Nordik Spa to get the first step of the thermal cycle done in. 7 of them are dry saunas and 2 of them are steam saunas. 1 of the dry saunas is actually a classic Finnish sauna with 3 tiers of wooden benches to sit on. The saunas range anywhere from 45 degrees Celsius to 100 degrees Celsius. You're meant to spend 10-15 minutes in one sauna as the first step of the cycle so make sure you pick one where you can actually tolerate the heat. Pro-tip: If you wear glasses they will seriously fog up so be prepared to be blind for the first little bit.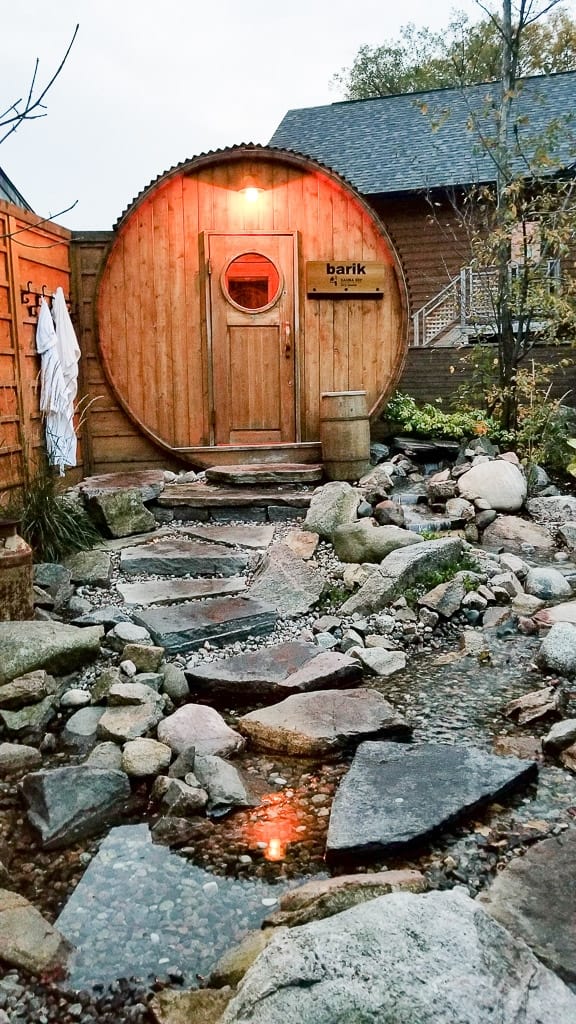 Second Step: Cold
The second step of the cycle is cold. This step should only last for 15-30 seconds! There's a couple of different ways to get this step done. There's 4 cool/temperate pools around the complex that range in temperatures from 10-20 degrees. There's also a cold waterfalls and showers that do the trick. The last option is to find one of the water filled buckets and pull the rope to have all the water be dumped on you. It should certainly be effective in cooling you down! Pro-tip: Don't test the water. It's not worth it. You'll totally chicken out. Just bite the bullet and jump in.
Third Step: Relaxation
This step is important to complete and luckily also requires the least effort. All you have to do is pick one of the many areas for relaxation and spend 20 minutes in there. There's a number of ways to relax. Anything from lounges filled with couches and pillows to heated hammocks to heated relaxation lounges. There's also hanging "seats" all around and beach chairs that can totally be used for the relaxation step as well. Pro-tip: Try really hard not to fall asleep! You did pay a decent amount to be here so napping away a few hours is a little bit wasteful.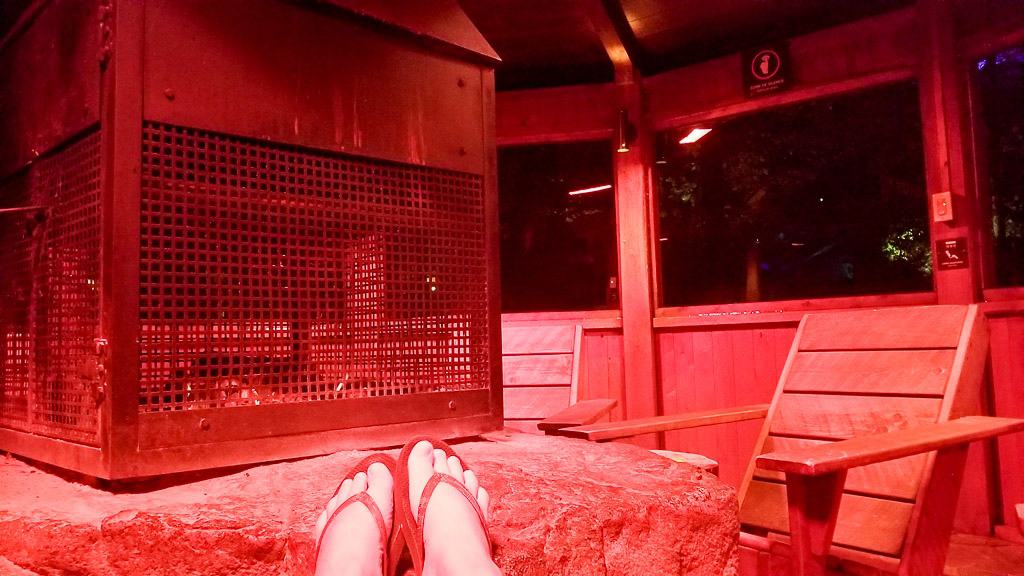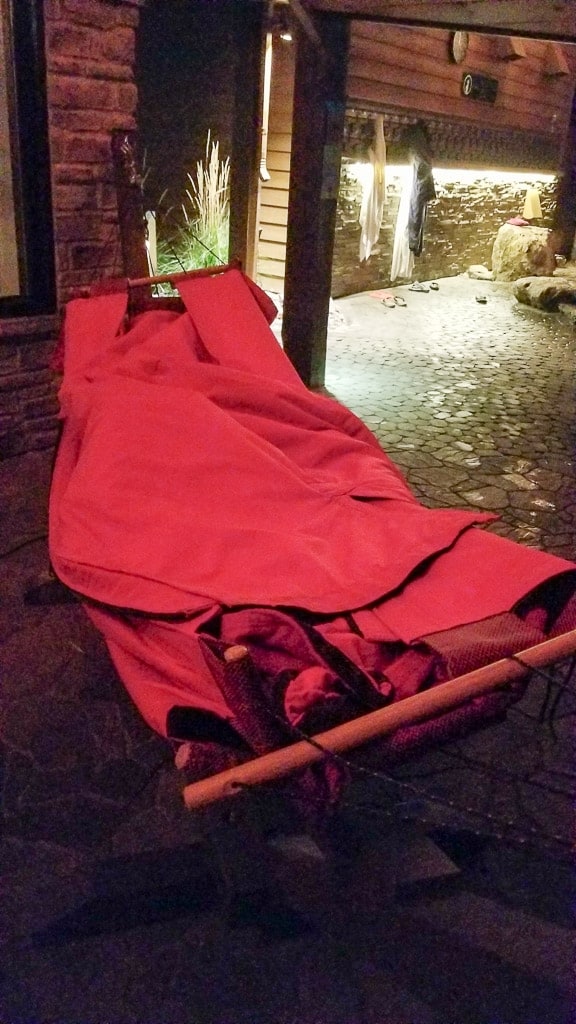 Treatments and Massages
There's a number of different treatments and massages that are available for booking depending on what your preference is. I'd have a look at the website and the packages to see which is going to suit your need the most. We were a group of mostly couples so we went with couple massages in outdoor cabanas which I absolutely loved! It's in a separate area of the spa so there's way more privacy. It's nice little wooden huts that are decorated with lanterns and white linens. They cover you in blankets but open the windows so you get to hear those outside nature sounds while being massaged. That combined with the massage oil (I went with eucalyptus and black bruce sprog) makes for an amazing experience.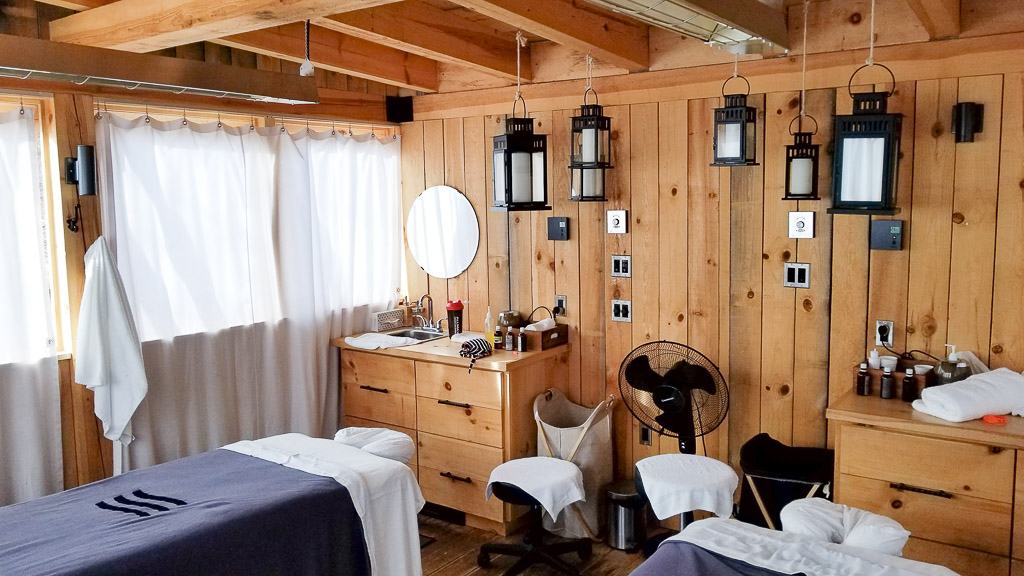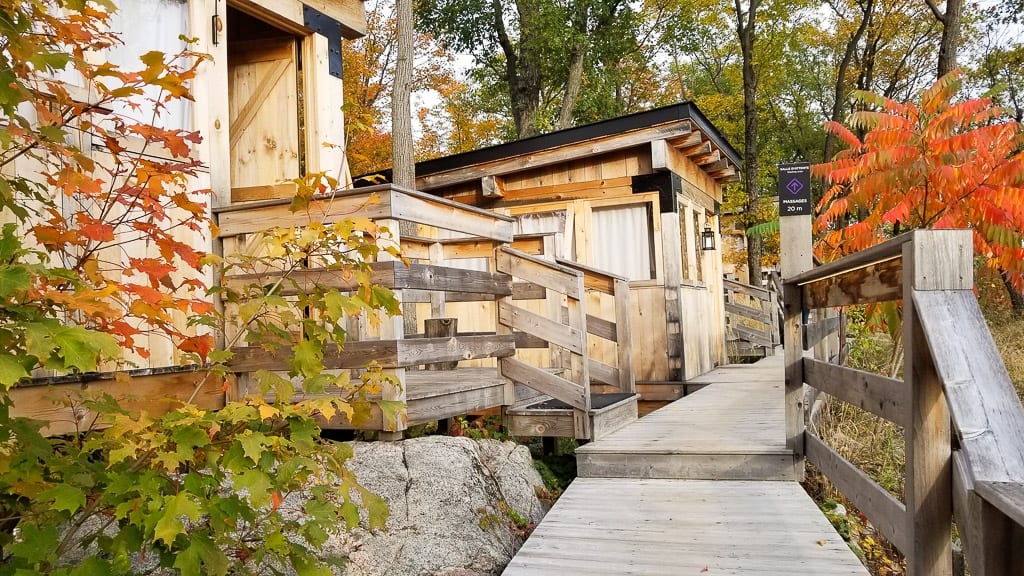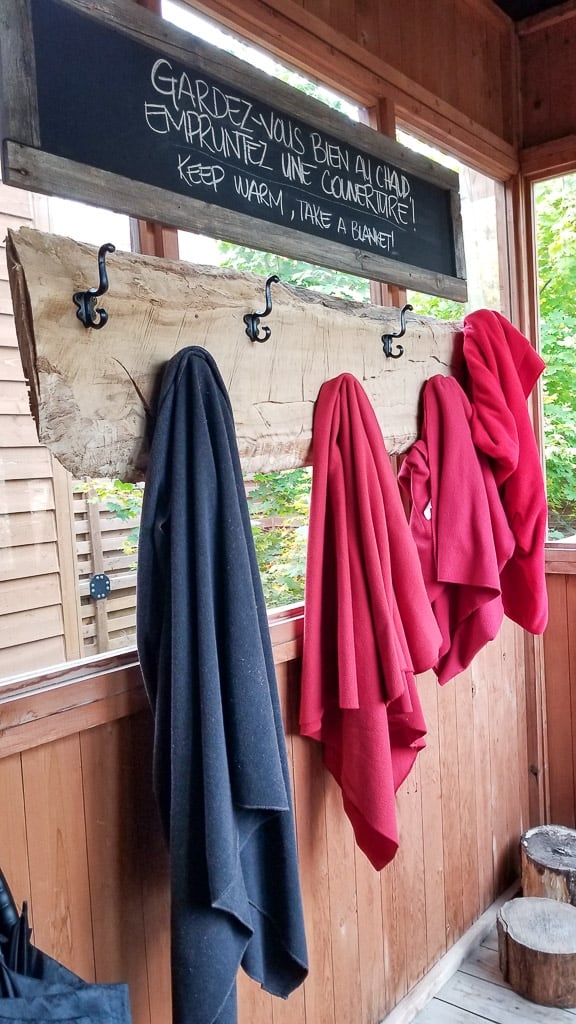 Källa
This is a floating treatment that takes place in an underground pool that's about 5 feet deep and filled with incredibly salty water. It's actually the only one of its kind in North America. This area is an extra cost which is $40/person + tax. You're free to come and go as you please once you've paid but there's only room for 35 people at a time. The screen above the entrance door will indicate how many spots are available.
Fair warning, the water is really, really, really salty. I had a cut on my face and accidentally got the salt water in both the cut and my eyes and it was honestly pretty brutal (so brutal it gave me a headache). There's showers right beside the pool to wash the salt off but once it's in your eye the damage is kind of done in my opinion.
I enjoyed the experience of floating in the Källa but having done it the once I probably wouldn't do it again when I do go back.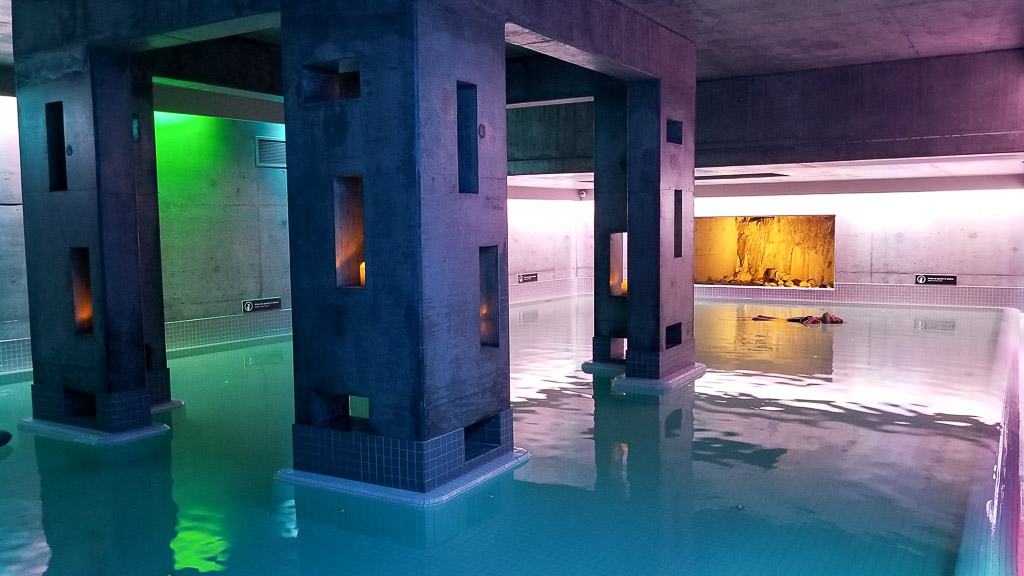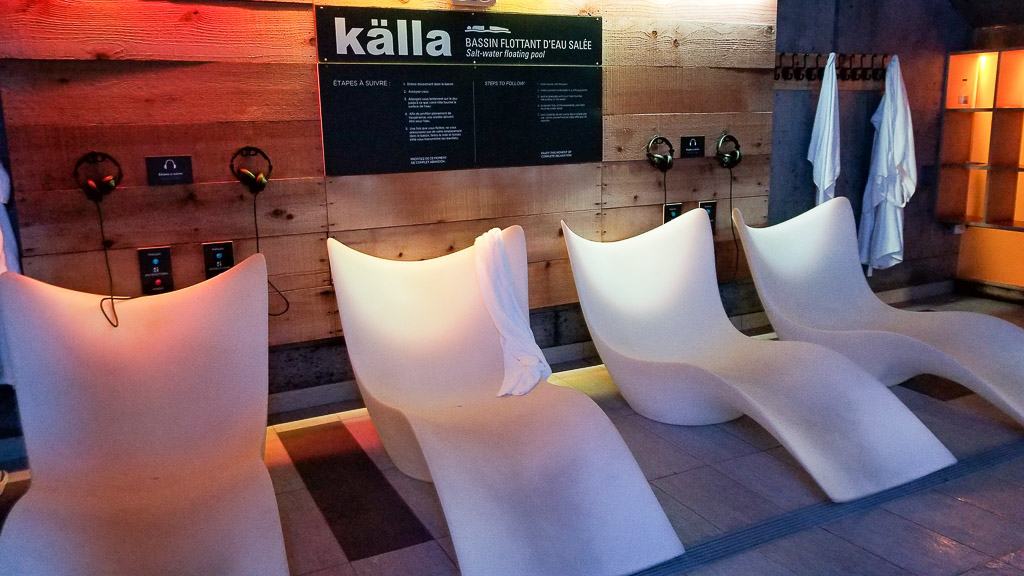 Food
Nordik Spa has 4 different cafes/restaurants. There's the fancier sit-down restaurant, the cafe, the Biergarden and the lounge. They've all got individual opening hours so if you're interested in a particular one I recommend you check the hours first. We were asked if we wanted to make reservations during check-in so if you have your heart set on one specific food place that's a good option too. We had dinner at Restö which is the fancier sit-down restaurant. The food's definitely decent but it's relatively upscale and and the prices match the atmosphere. That being said, we had a bottle of wine and thoroughly enjoyed the ambiance. There's a fireplace and everything! Pro-tip: Your upper body has to be covered in the restaurant. It can either be with a shirt or a robe but you do have to wear something to be served.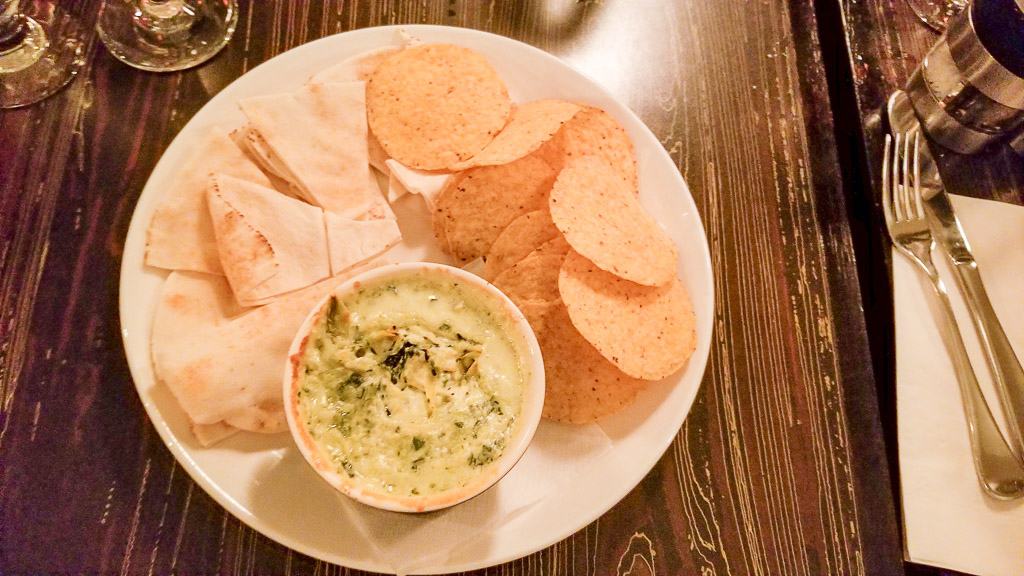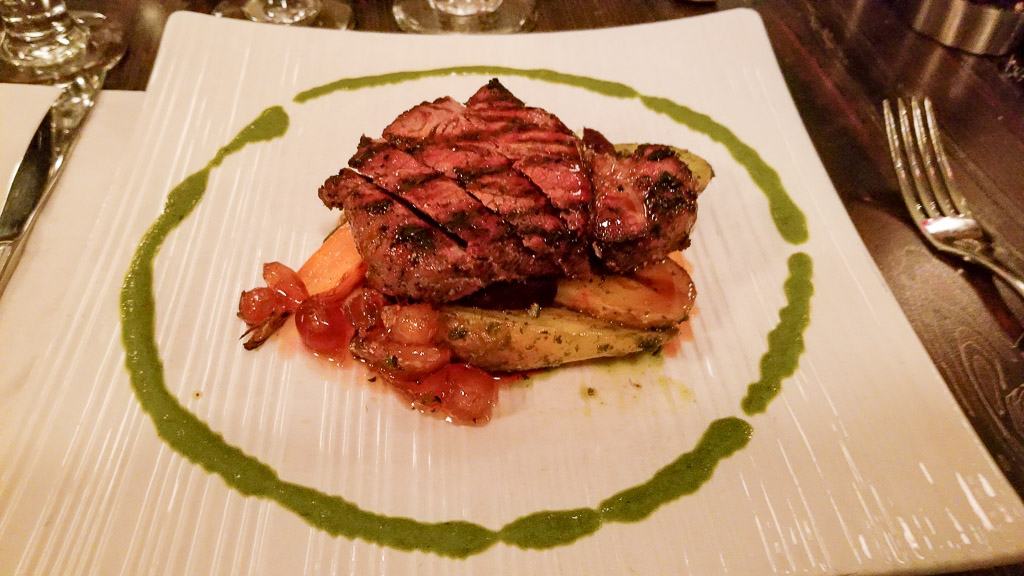 Other Amenities
Outside of the thermal cycle there's plenty of other really cool stuff around the spa like hot stone beds, aromatherapy rooms, an infinity pool, a rain shower, open fires and so much more!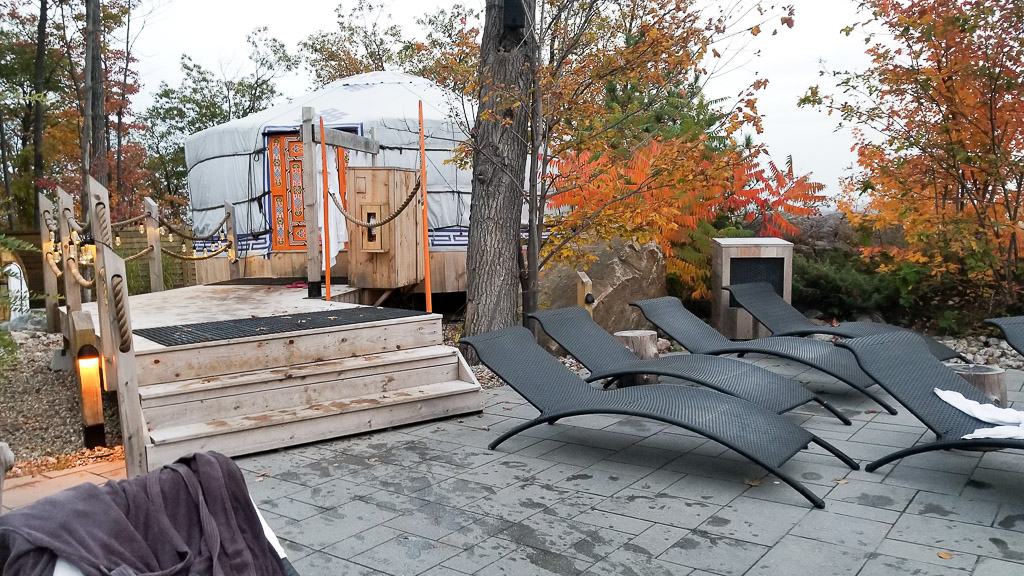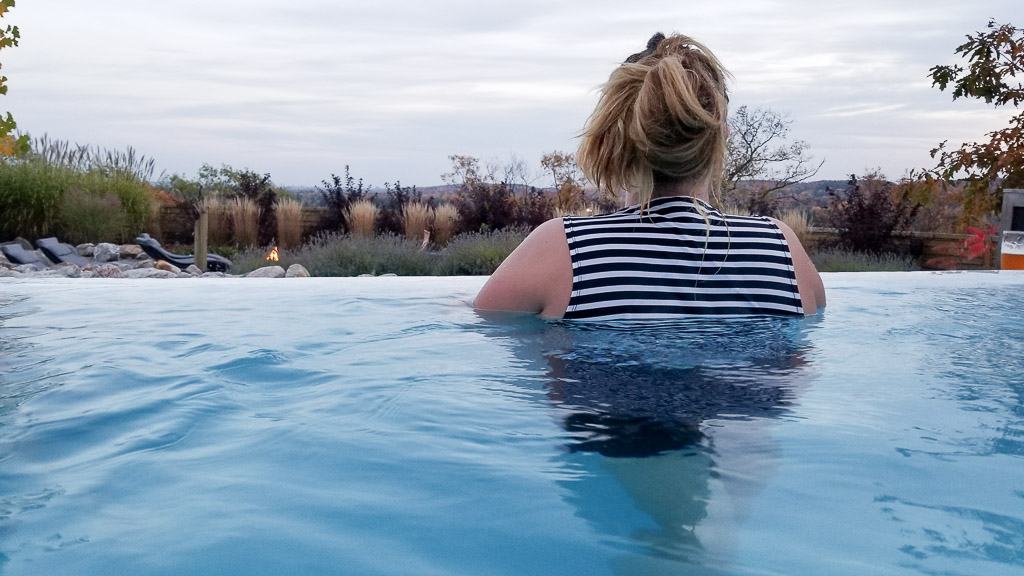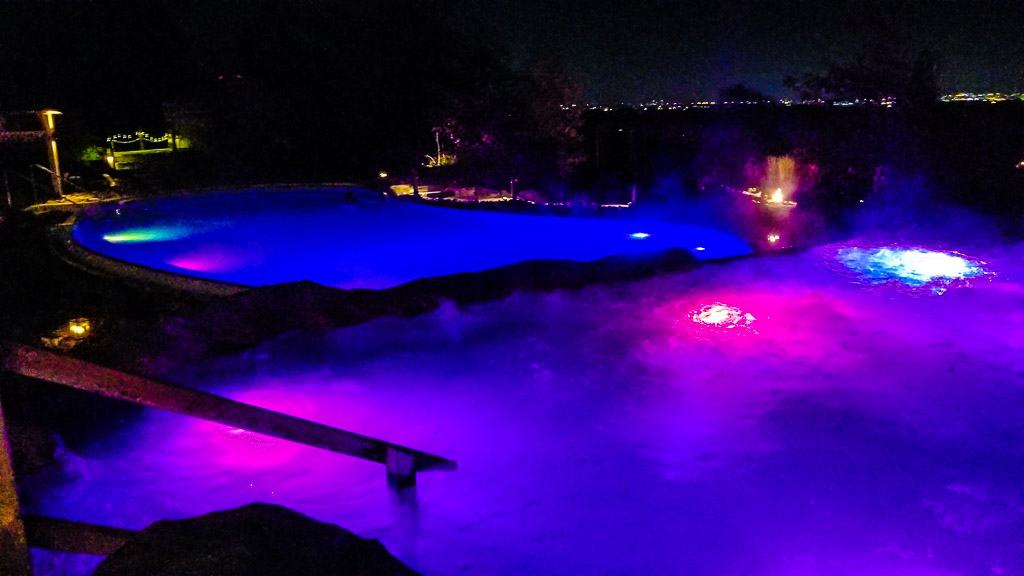 Tips for Visiting
The spa is only for those 16 years or older so unfortunately this isn't a family friendly trip! Leave those kiddies at home and take a weekend to yourself.

Bathrobe rentals are $12 and they run out of these really quickly so if you have one it's a lot easier to bring it with you. Because they ran out when we arrived we got them for free when they finally did stock them.

Nordik Spa is incredibly popular and it gets very, very busy. Especially in the fall/winter time. The only way to make a reservation is to book a massage or a treatment. If you're only interested in the thermal cycle you're unfortunately going to have to take your chances. When we got there around 3 pm on a Saturday a fair amount of people were being turned away and being told there was a 4 hour wait-time.

Lockers are part of your access fee and are locked/accessed with the bracelet that you get when you check in

There's a towel in your locker for your use, you can trade this in at the guest services desk as often as you want/need

The spa is split into three different areas based on how loud you want to be. One's completely silent, another one allows whispering and the third one is social. We're not exactly the quietest bunch and we got shown the quiet sign more than once by the staff, so stick to the right area depending on chatty you're feeling.

For what it's worth, cameras and phones are forbidden in the spa area. Given that you're looking at my own pictures right now, it's obviously not that strictly enforced. We were told to put it away once because another guest of the spa told a worker. I get it, privacy etc. I was very careful to not include other people in my pictures and really I mean, it was all for the blog soooo no regrets haha.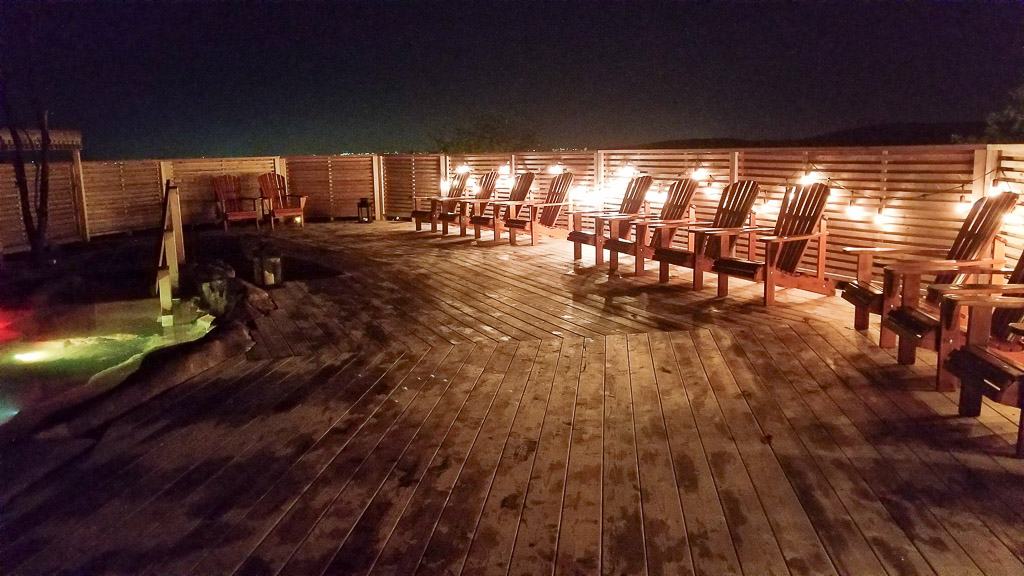 There's plenty to do in the area like Gatineau Park and Ottawa, the capital city itself so it's easy to enjoy an entire weekend there. To make a proper weekend out of it why not stay at the only 5-star hotel in all of Quebec?
Have you been to Nordik Spa or something similar? What was your experience like? Let me know in the comments and pin this image for your next visit to Canada!