This past weekend I was invited to attend an event to celebrate the opening of Ontario Parks' first Dark Sky Preserve in Killarney Provincial Park! The Killarney Provincial Park Observatory has been around for a while but with its designation of Dark Sky Preserve it got a major upgrade this spring and it was one of the super cool things we got to check out on our visit.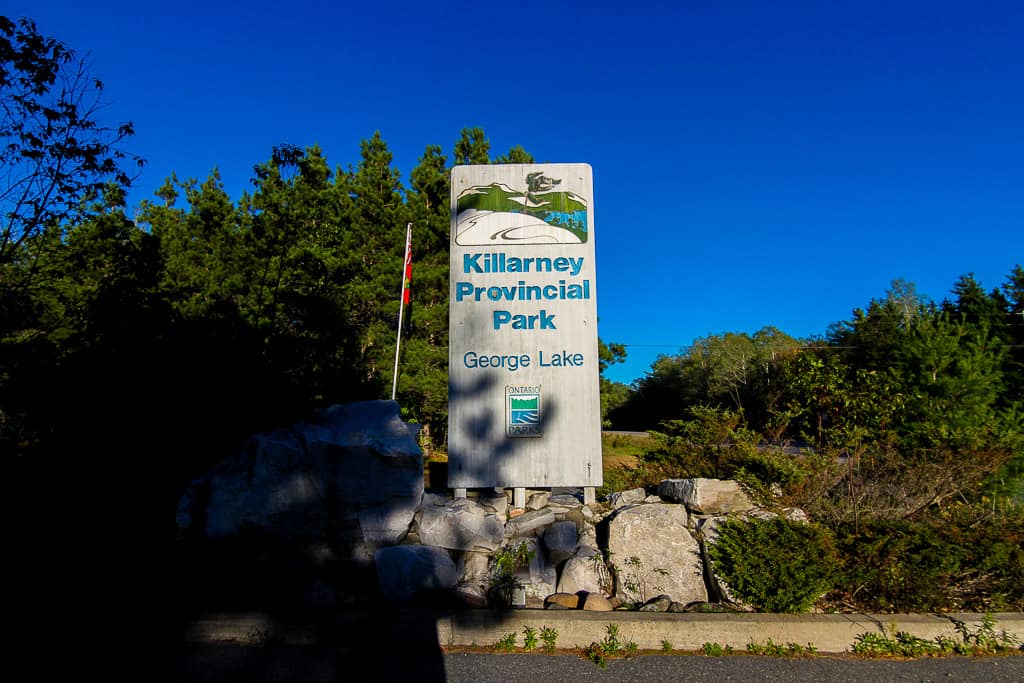 What is a Dark Sky Preserve and why does it matter?
A Dark Sky Preserve is an area that the Royal Astronomical Society of Canada has deemed to be dark enough for people who visit there to be able to see the night sky as it's meant to be seen – without light pollution. Depending on which dark sky preserve you visit and at what time you may be able to see Northern lights, the Milky Way, some of the planets and even meteor showers. Even if you don't get to see one of the special night sky phenomenons, the sheer number of stars you'll be able to see will be enough to blow your mind! You can check out this page for the locations of the dark sky preserves in Canada.
So, why do dark sky preserves matter? You may be one of the lucky people who grew up seeing the stars every night but an increasing percentage of children (and adults) never see a starry sky or the Milky Way and that's mainly because of the intense light pollution caused by the major (and not so major) cities around the country and the world. Outside of the health damages light pollution has to humans it also causes huge problems for animals and ecosystems so preserving dark skies it's important for more than just looking at pretty stars!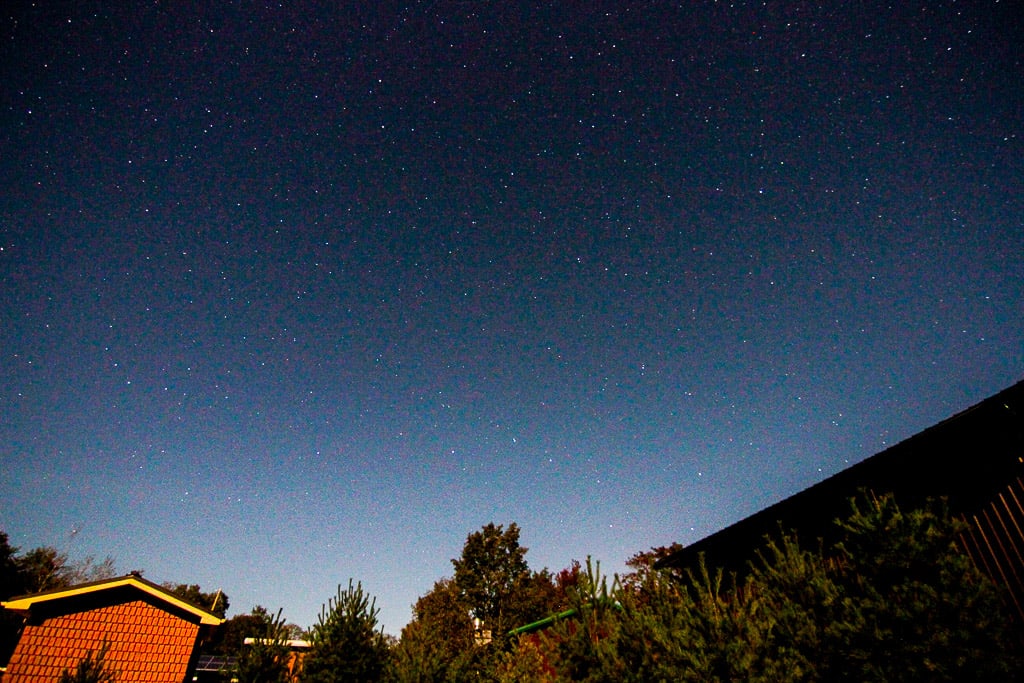 Getting to Killarney Provincial Park
Killarney Provincial Park is located about 4 hours north of Toronto or 1 hour and 15 minutes from southwest from Sudbury. My personal recommendation is to at least spend 1 night in the area whether that is camping in the park or in a hotel/motel/airbnb in Sudbury itself.
The easiest way to access Killarney Provincial Park is in my opinion by driving. If you're coming from Toronto this is pretty much the direct route (toll-free). Once you get closer to the park you'll start seeing lots of signs for where to go. If you're coming from Sudbury then this is pretty much the route. Again, you'll see plenty of signage once you get closer!
If you don't have a car you should check out the Park Bus service. It goes to a number of destinations in Ontario from Toronto. While there is a charge, you don't have to worry about gas or getting tired from driving so it's worth a look – may end up cheaper than renting a car. You can find their schedules here.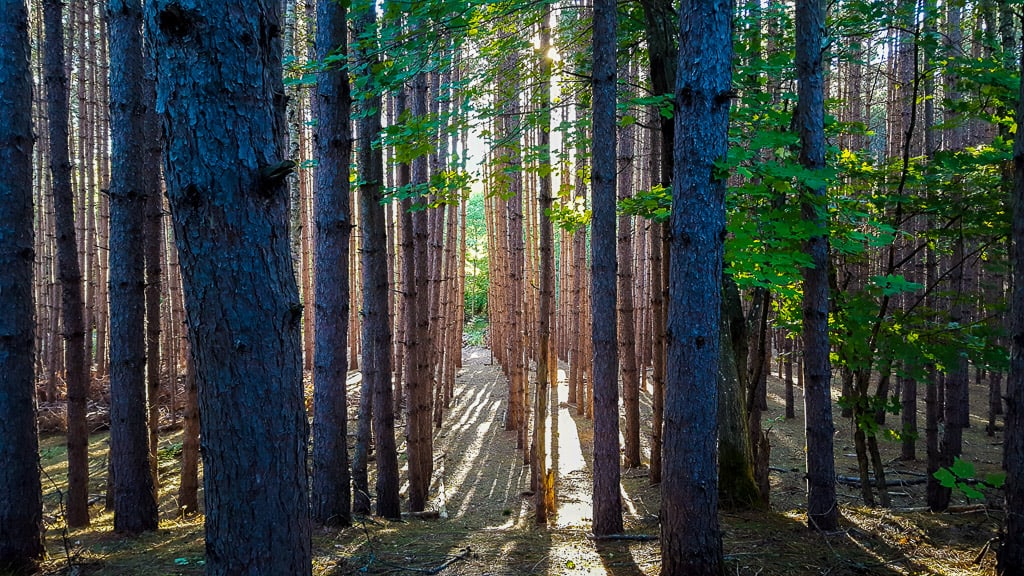 How You Can Enjoy the Observatory at Killarney Provincial Park
The Killarney Provincial Park Observatory has 2 different telescopes that are available for use to the public (as long as they're visitors to the park!). The new telescope is a 16″ that has an attached 5″ refractor while the original telescope is 10″. There are special nights with astronomy programs that you can check out to use the telescopes. Your best for catching one of these is to follow Killarney Provincial Park on Twitter.
Killarney Provincial Park also has a self-use program which I find to be the coolest thing ever. It seems to mainly be running in the summers right now but you can always connect with the park on twitter to find out if it's available on the day you're headed there! To use the telescope you have to visit the gate house of the park between 8:00 am and 3:00 pm (so you do need to get there prior to actually using the telescopes). They're given out on a first come-first serve basis so you may be better off coming there first thing in the morning if you're super serious about wanting to use the telescopes! You will be asked to provide a deposit which is $200. If you want some more information on checking out the telescopes for yourself then this Ontario Parks post is pretty handy.  As a side note, the observatory is accessible – it's got ramps instead of stairs so if you're using a wheelchair or a stroller you'll have no issues!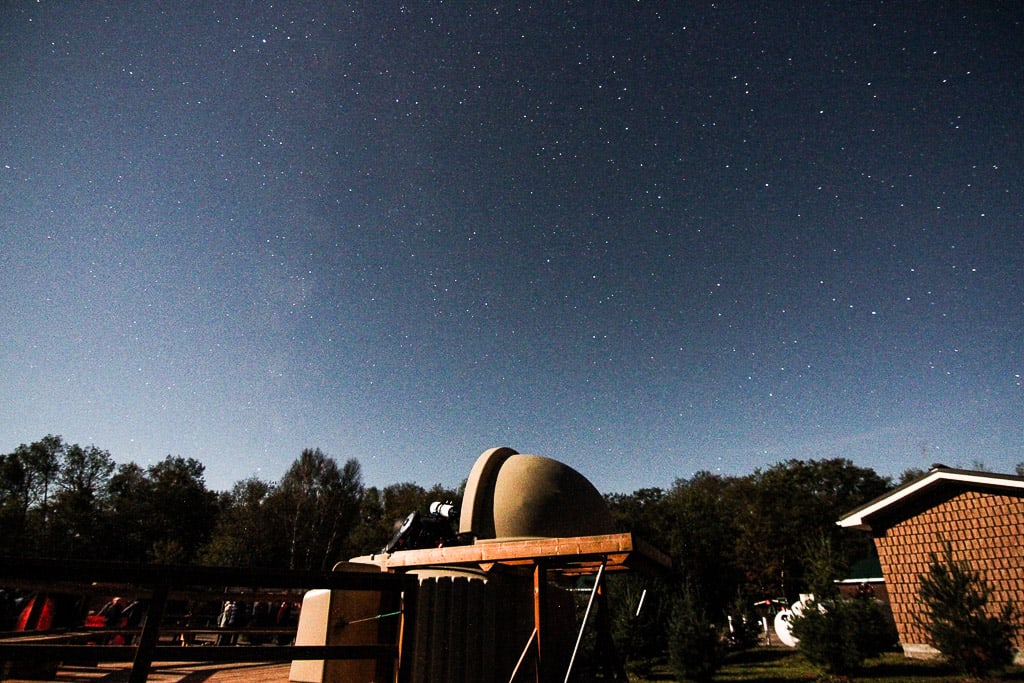 A Perfect Day Trip to Sudbury & Killarney Provincial Park to Star Gaze
There's plenty to see and do in the Sudbury region but a perfect 1-day itinerary catered to stargazing would look something like follows:
Start your morning bright and early at Science North in Sudbury. It's located at 100 Ramsey Lake Rd, Sudbury, ON P3E 5S9 and opens at 10 am on weekends. Admission is varied depending on what you're looking to do at Science North while you're there but I would most definitely recommend taking in a planetarium showing! It's a great way to learn more about what you're going to see later in the evening. Spend a couple of hours looking around because it's such a fun place! When you're heading out make sure to check out the exterior! There's some fun things to do like try telling the time with the giant sun dial and of course snapping a pick of yourself standing on top of the earth.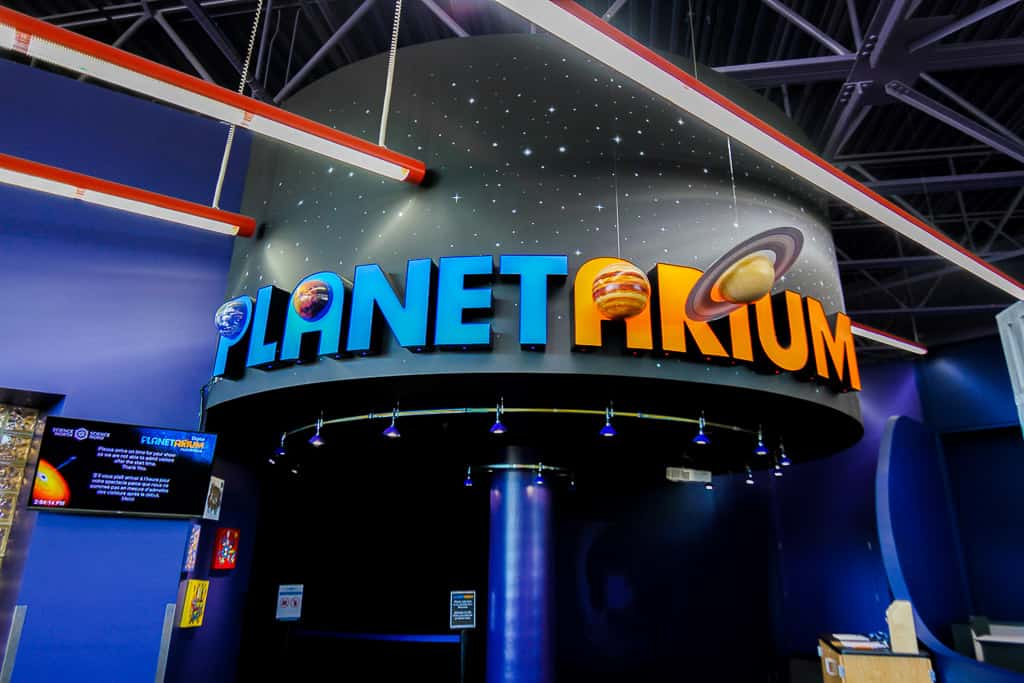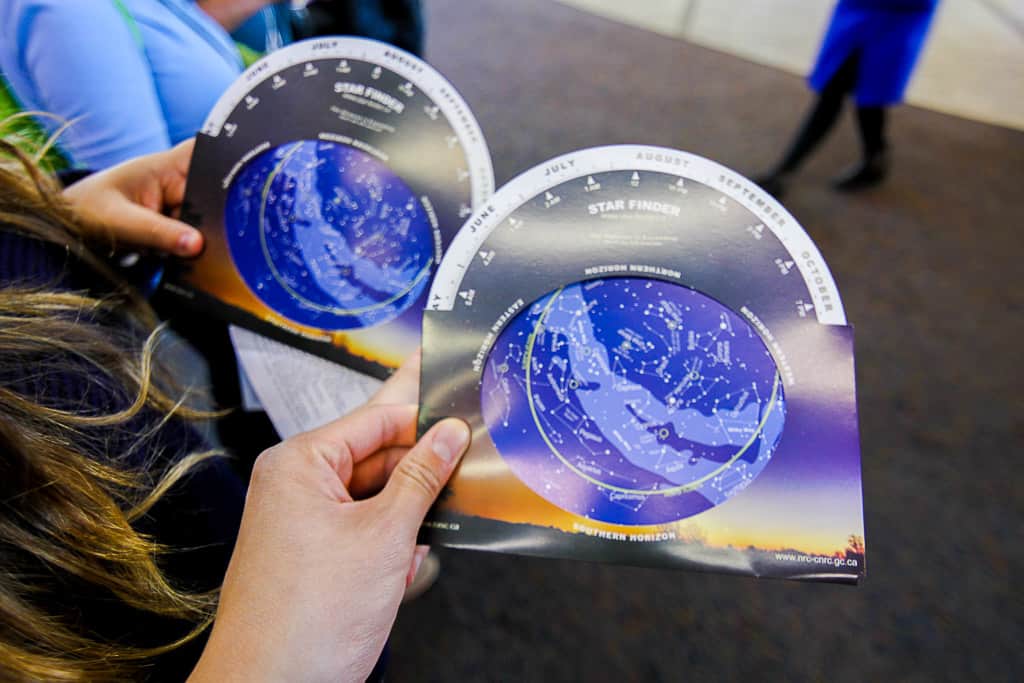 I'd start heading towards the park around noon (you can grab a quick lunch on the way out) so you can make sure to reserve yourself the telescopes! Once you've done that I'd highly recommend taking in a hike. You can check out Killarney's official page for tons of activity options but since I've done the hike I can highly recommend the Granite Ridge Trail. It's listed as a moderate 2 km trail that should take about 1 hour which I think underestimates the trail a bit. You can definitely do it that fast but you're pretty much speeding through the whole thing. I'd allocate 2 hours for the trail which will work up quite an appetite which is perfect because your next stop is the town of Killarney!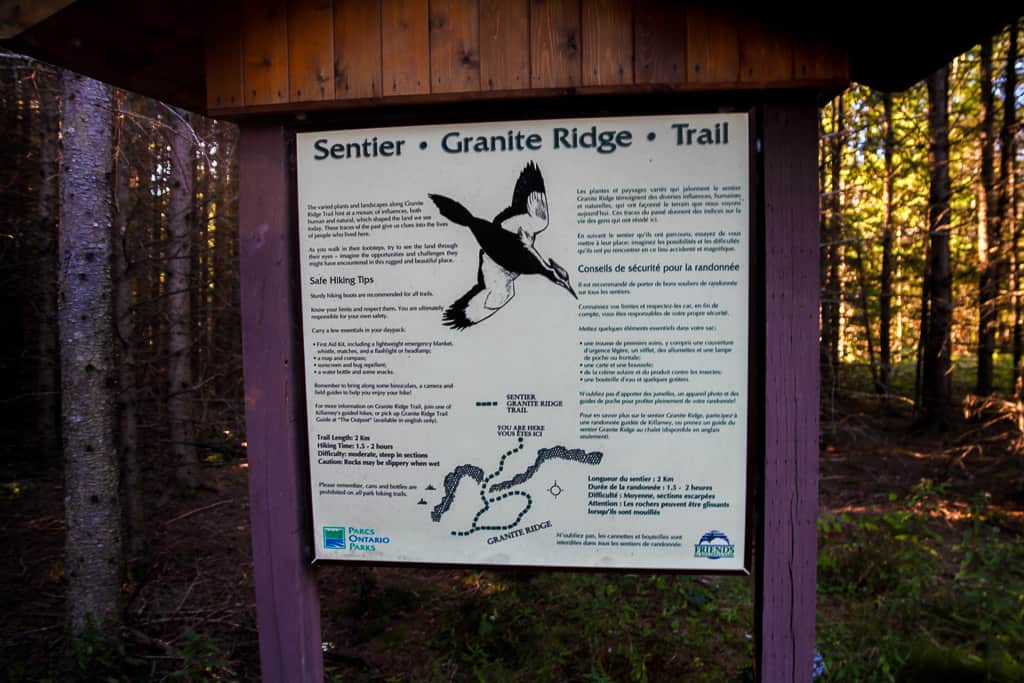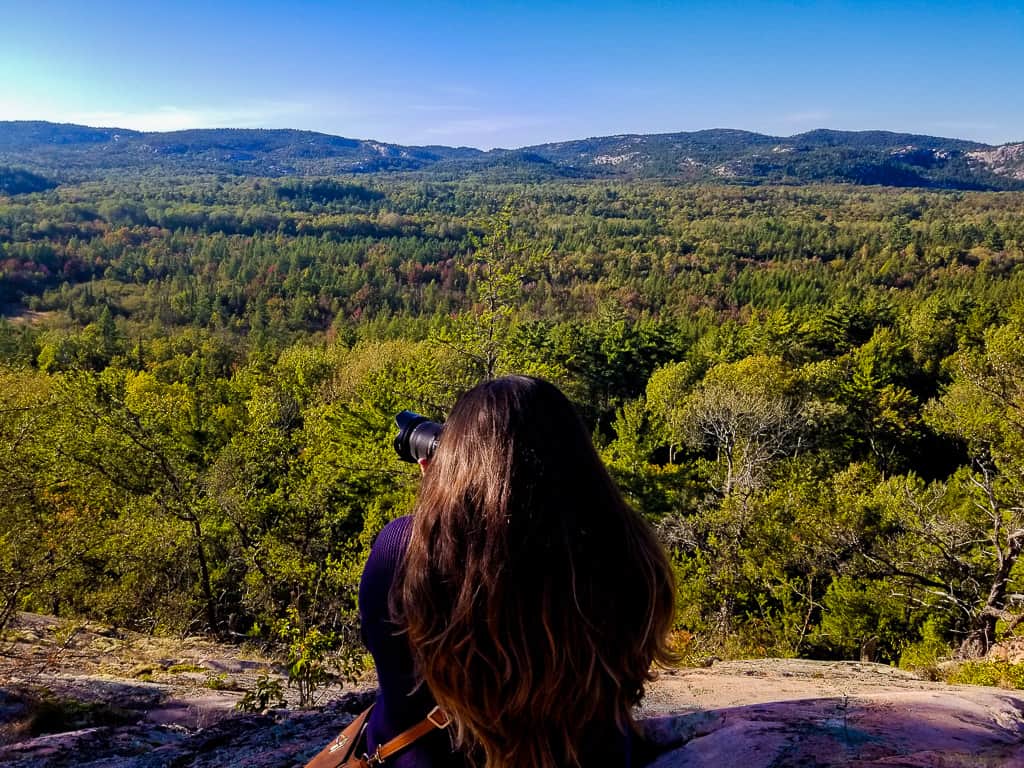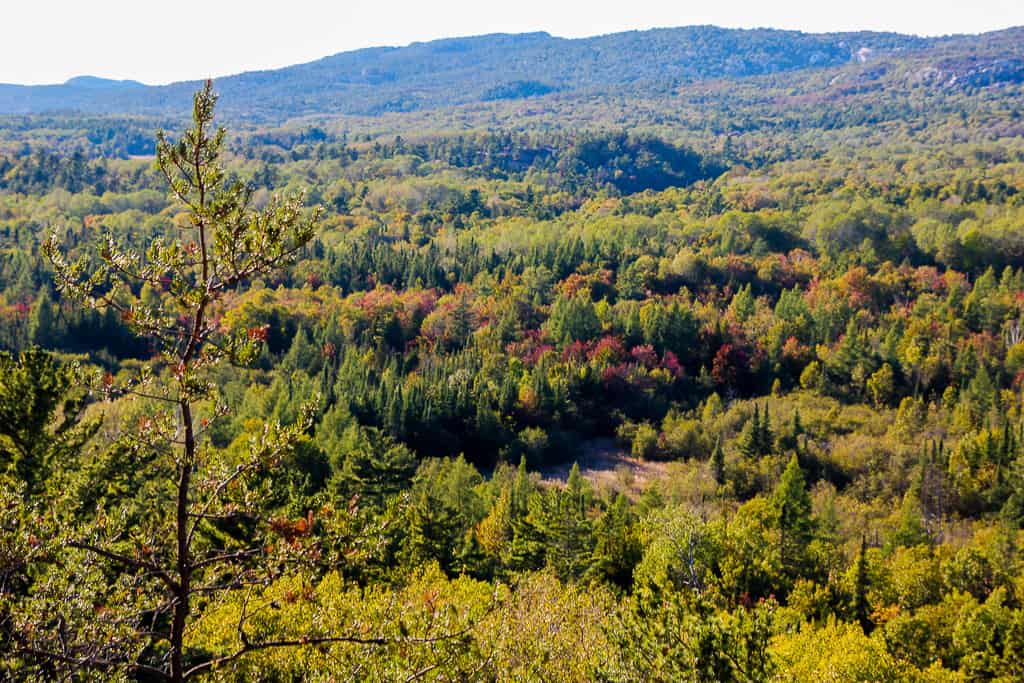 Once you've tired yourself out from the hike the town of Killarney and its adorable harbor makes for a great place to grab some dinner and check out the sunset. I'd highly recommend Herbert Fisheries for dinner! Their fish and chips is bomb and makes for a great dinner before heading back into the park!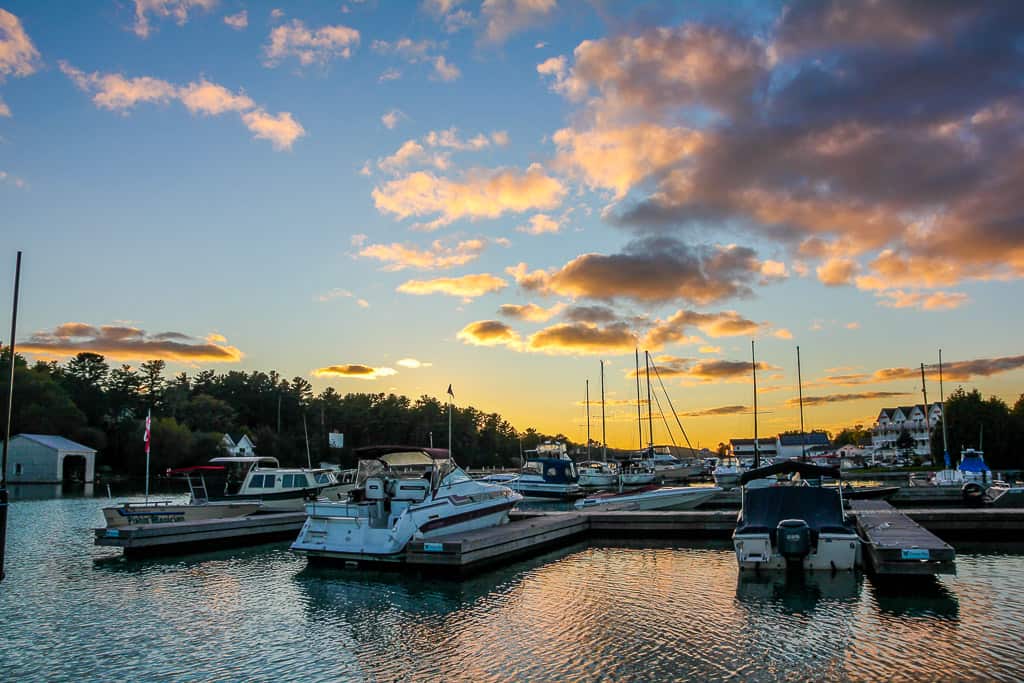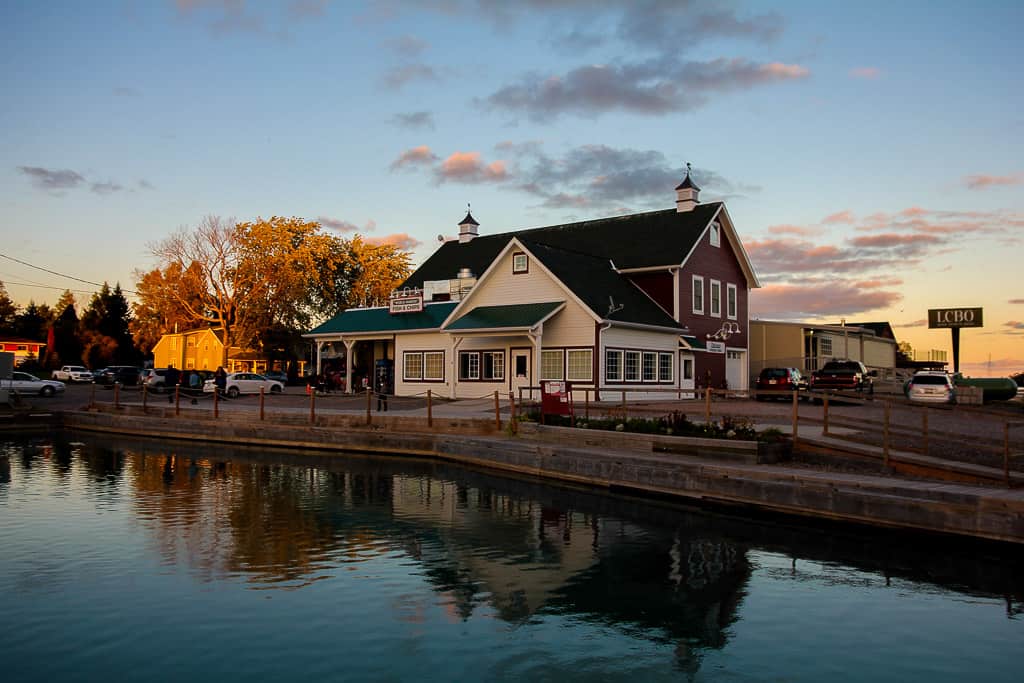 Once you've processed your dinner it's on to the main event! The stargazing! Make sure to check out the stunning views in the telescopes but I wouldn't be too heartbroken if you didn't manage to snag a reservation for the telescope because the most stunning views will be found just lying down on a blanket! We got unlucky and went on a night when it was almost a full moon, if you want to track stargazing conditions to have the best chances to see a clear sky you can check out this site.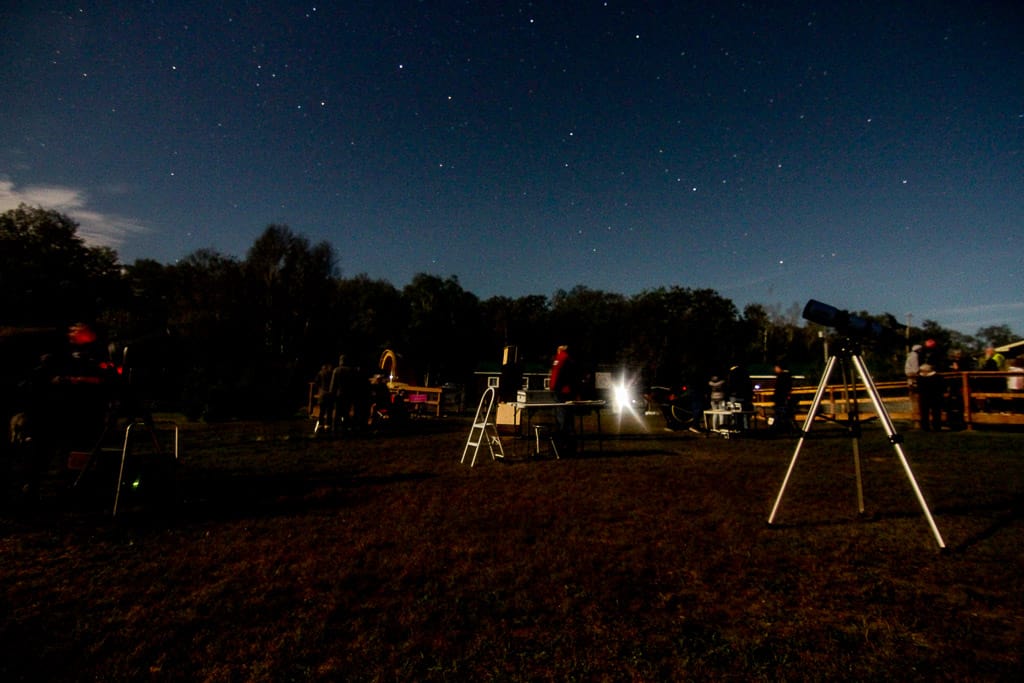 Many thanks to Ontario Parks, Science North and Sudbury Tourism for hosting our adventures. As always, my opinions are my own. 
Do you enjoy stargazing? Did you know that Killarney Provincial Park Observatory existed? Let me know in the comments and pin this post for your upcoming visit!