If the Ontario Fall is short, the Toronto fall is even shorter. I feel like sometimes you blink and the 2 weeks you have to experience the Toronto fall is completely gone! Okay, I might be biased because I judge fall by the number of leaves left on the trees and because they drop so fast here fall does feel incredibly short. But that's okay because I've created this cheat sheet for you of things to do in Toronto this fall to make sure you're maximizing the short time that you have!
#1 Take in some nature during a fall hike
Given how brief fall in Toronto is, one of the things you have to do is to get outside and enjoy the weather! You have to soak in all that crisp air before it all disappears for the winter!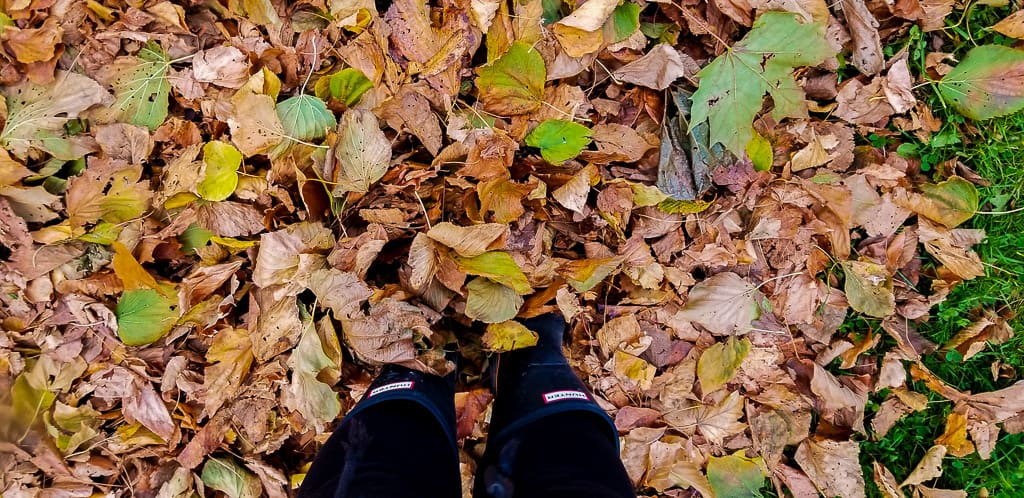 #2 Soupalicious
Soupalicious is an annual event that takes place in Toronto celebrating soup and the ingredients that go into it! You get to try a bunch of soups from Toronto chefs and restaurants. This year it's on for Sunday November 4, 2018 and given that soup is best eaten during the fall it's definitely an event to check out! If you're interested, you can find out more about tickets on the official website.
#3 Be fairly basic and have a pumpkin spiced anything somewhere around the city
Of course you can head to Starbucks to grab your pumpkin spiced latte but there's plenty of local stores around Toronto that are cooking up some fantastic pumpkin treats. Lamanna Bakery is serving up some fantastic pumpkin pie, pumpkin scones and pumpkin gelato (!) while the Rolling Pin is serving up some pumpkin spice donuts and cannolis!
#4 Check out some of the stores on Queen Street West for your fall sweaters or boots
Queen Street West has some of the best shopping around so why not check out some local stores for your fall fashion?
#5 Enjoy Nuit Blache
Nuit Blanche is an all night event that takes place every year in Toronto during the first weekend of October (sometimes the last one of September!). There's free art exhibits all across the downtown core and entrance is free. The city comes alive with people and you wouldn't believe it's 2 am based on how crowded the streets are. The exhibits change every year so you can go every year and see something new. The even goes from sun down to sun up so it definitely is an all night event. Dress up warmly, bring some friends and get ready to take in some cool art!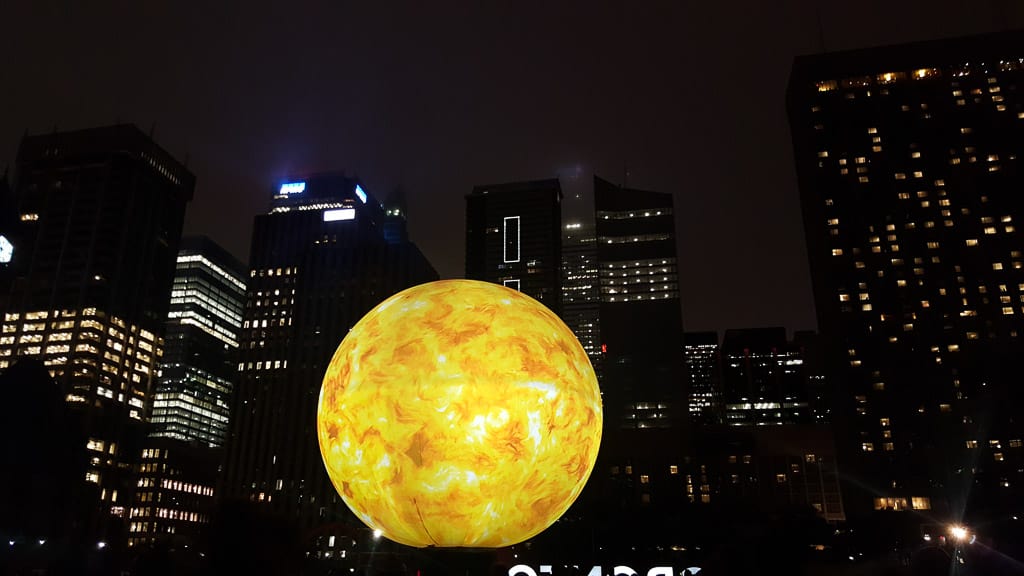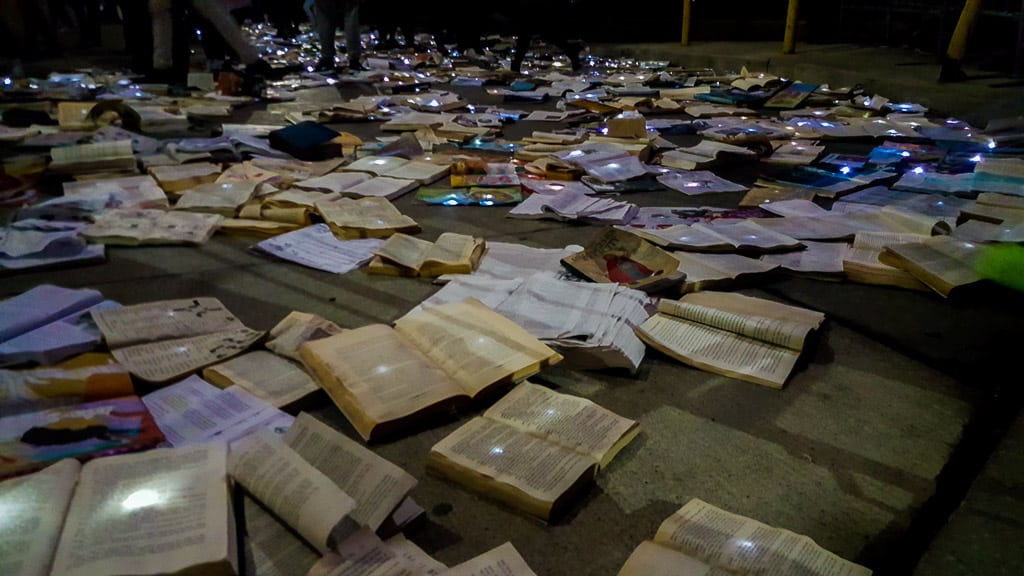 #6 Visit the Royal Agricultural Fair
The Royal Agricultural Fair is a week long annual fair that takes place at Exhibition Place at the beginning of November. It's an annual event dating back to 1922 and it celebrates farmers, growers and producers. It's the largest agricultural indoor event in the world and one of the main events is the Royal Horse Show that attracts athletes from across the world. To check out hours and tickets head to their official website.
#7 Celebrate Halloween by visiting Screemers at Exhibition Place
Screemers is another annual event that takes place at Exhibition Place every October but this one is all about scaring the crap out of you! There's 7 different haunted houses for you to walk through and your ticket gives you one entrance to each house. They vary in scariness level so you may think you've survived an awful one only to experience a much worse one. There's a couple of food vendors, drinks and even some rides so it's a full night!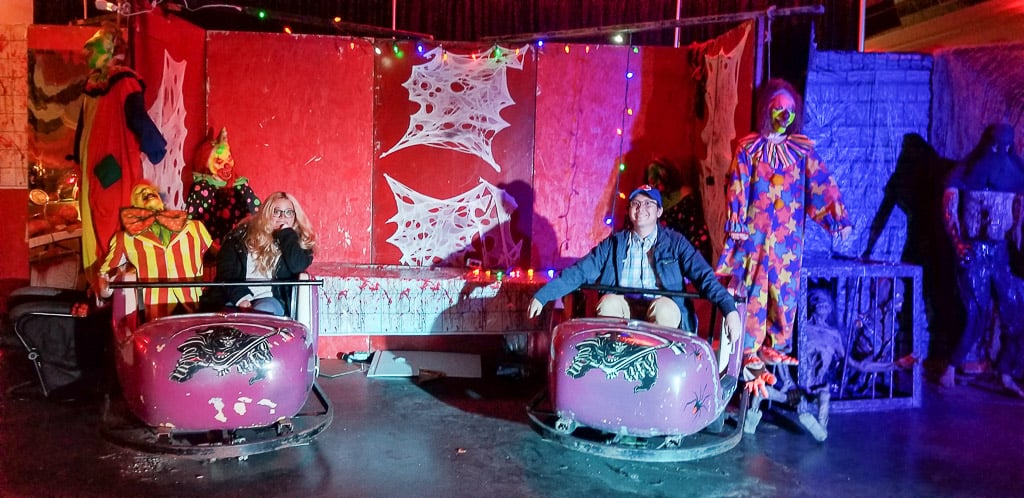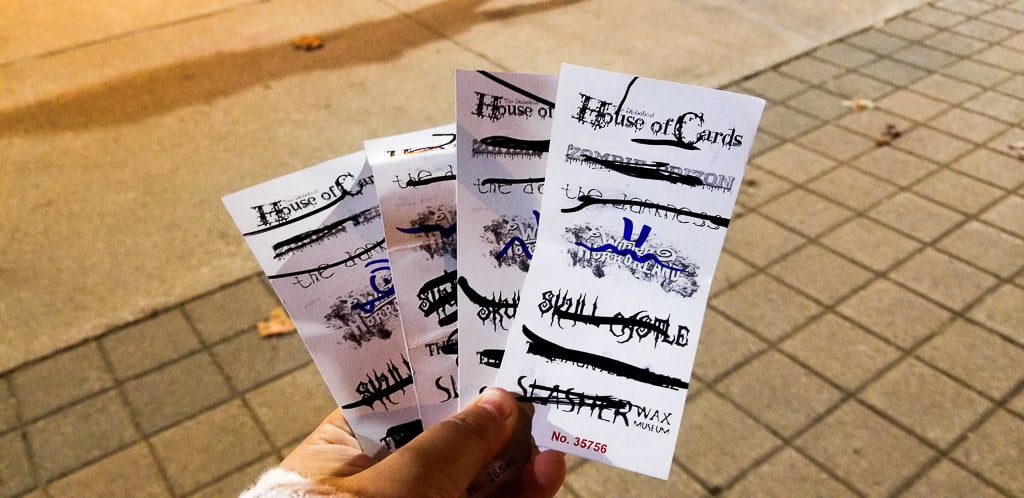 #8 Also celebrate Halloween by getting scared at Wonderland
Halloween Haunt at Wonderland is similar to Screemers except it takes place at Canada's Wonderland and your ticket gives you unlimited rides for the night as well which is a great deal! It can get chilly on some of the rides so make sure to dress up since this event is outdoors!
#9 Grab a drink and do some exploring at the Cask Days Event at Evergreen Brickworks
Cask Days is an annual beer festival that takes place at the stunning Evergreen Brickworks. After participating in the festival head to some of the trails and explore some foliage because Evergreen Brickworks is absolutely beautiful in the fall!
#10 Get out and take some pictures
It's no secret that I love my city (I mean this website pretty much screams it!) out there's something just a little bit special about Toronto in the fall. With all the brick buildings and all the nature, the framing you can get for pictures is absolutely stunning. And you don't need a fancy DSLR camera, the city is so stunning your cellphone cameras will be perfect and one of the fun things to do is trying to find all the angles to frame the CN Tower in!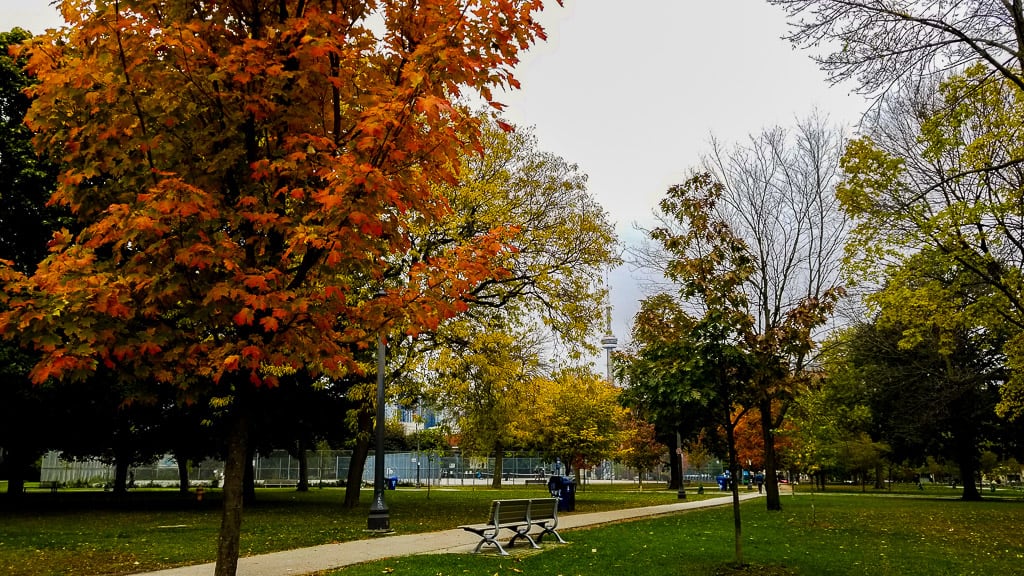 #11 Hike Scarborough Bluffs
Scarborough Bluffs is one of my favourite places in Toronto and one that people often overlook because it's not located right at the downtown core. The Bluffs are photogenic at any time of the year but they're particularly stunning in the fall. It's an easy hike/walk around the area and if you can make it there in time for sunset then you'll be blown away.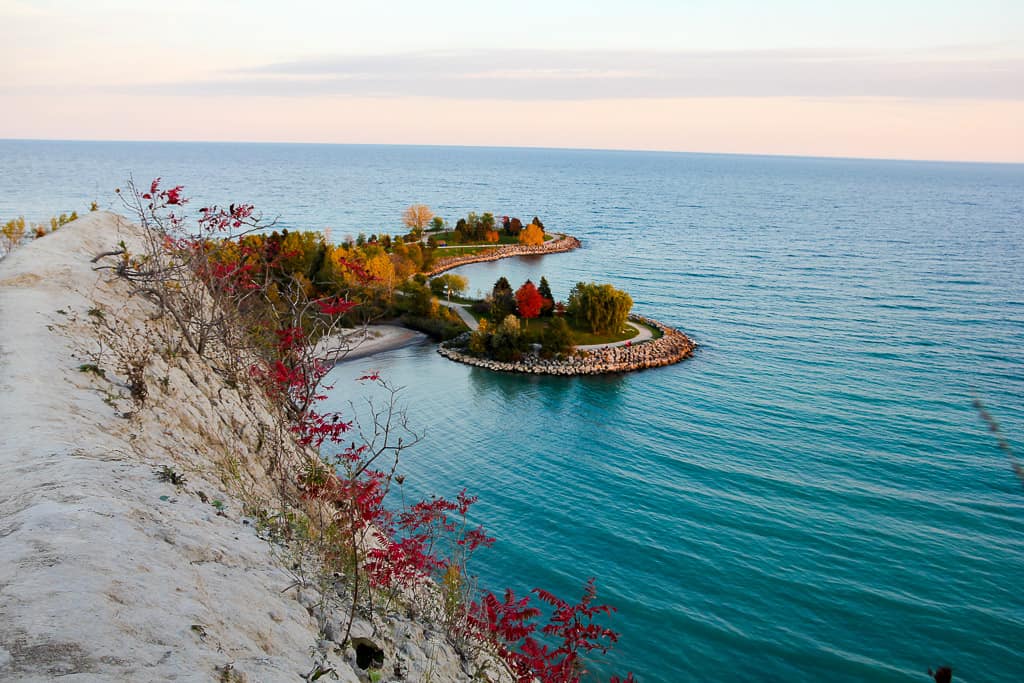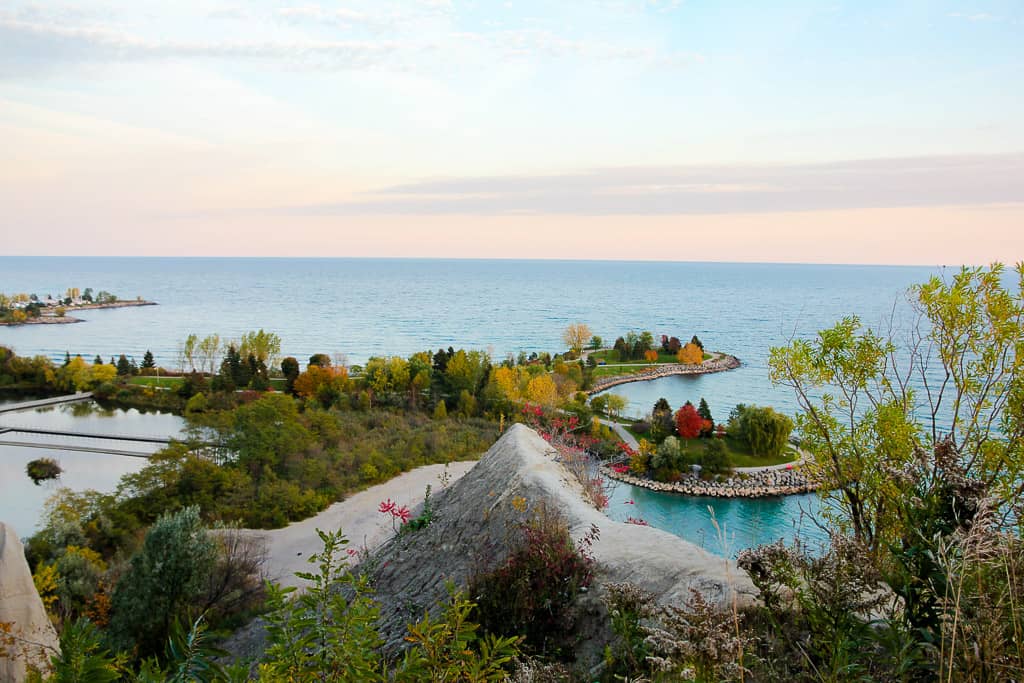 #12 Grab a slice of Pumpkin Pie from Wanda's Pie in the Sky
Wanda's Pie in the Sky is one of the best places to eat in Kensington Market and pretty much THE go to spot for pie in the city so of course it makes perfect sense to head there for your slice of pumpkin pie!
#13 See the leaves change colours across the city
Toronto's got dozens of parks and nature areas around the city and they're all spectactular in their own ways. Some are of course better than others which is why I've put together this life of the best places in Toronto to see the fall colours but as long as you're getting out and enjoying the colours anywhere you'll be fine!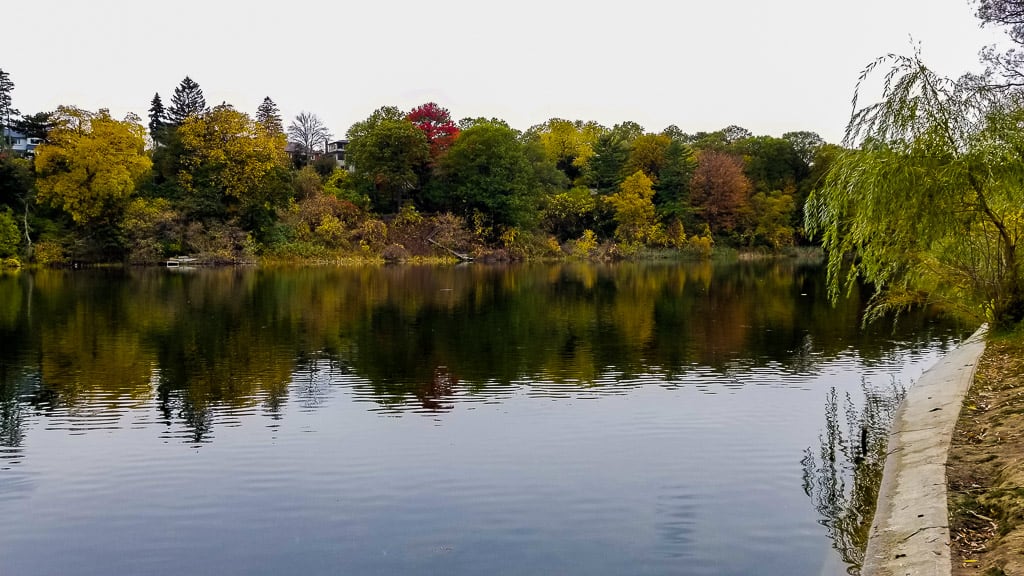 #14 Visit the only national park right in Toronto
Rouge Urban National Park is located in the east end of Toronto and is the largest urban park in all of North America. It's got plenty of trails and even a beach so there's lots to do for a fall day! It's also completely accessible by transit in case you don't drive and best of all? It's completely free!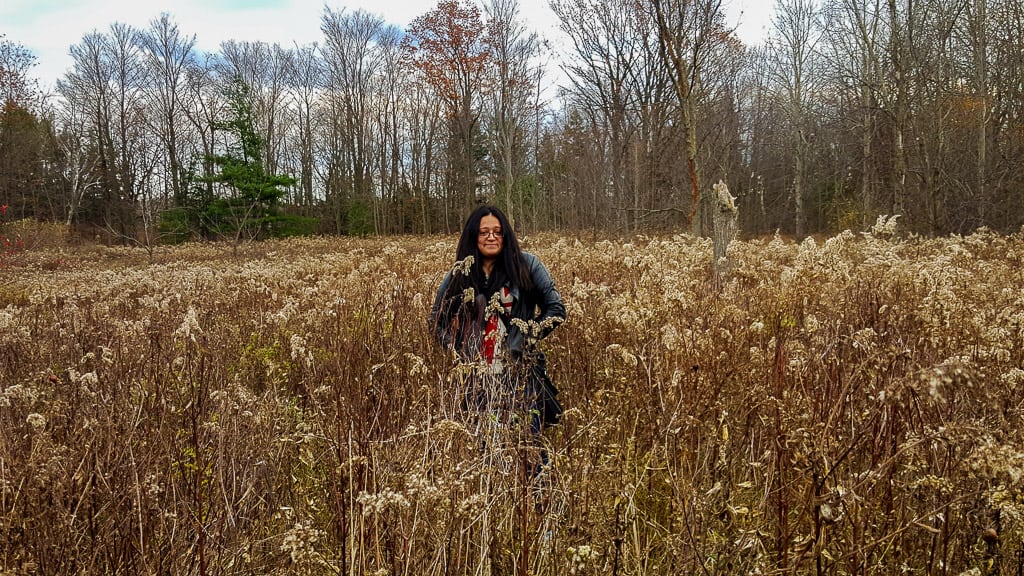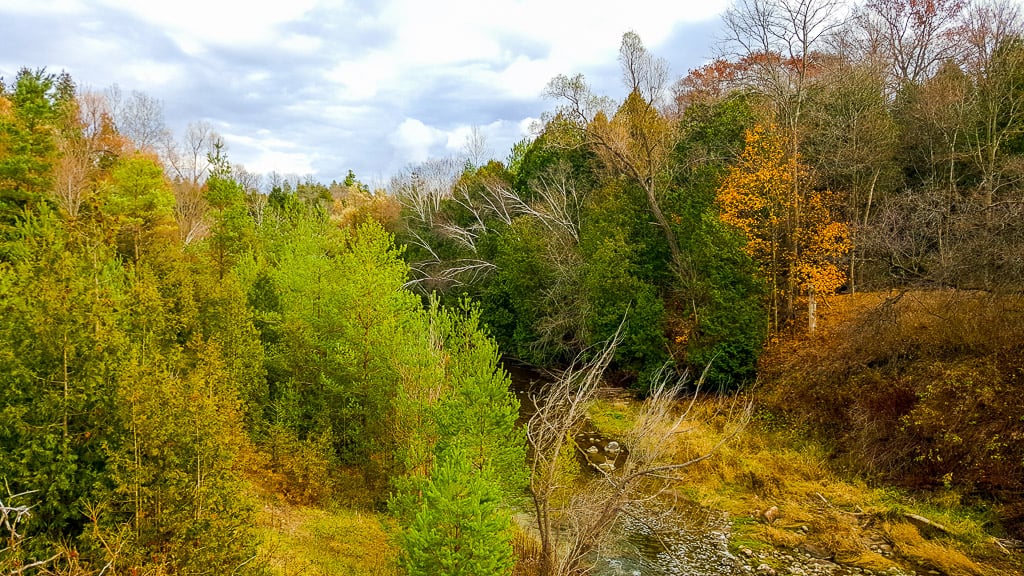 HOW MANY OF THESE ITEMS HAVE YOU ALREADY MANAGED TO CHECK OUT IN TORONTO? WHAT'S ON YOUR LIST FOR THE FALL? LET ME KNOW IN THE COMMENTS AND PIN THIS POST FOR YOUR OWN TRAVELS!