Toronto can be an expensive city to visit. Hotels/airbnbs aren't super cheap and our transit is definitely on the more expensive side but luckily that's okay because there are a ton of free things to do in Toronto. I'm not talking cheap things here, but actually free! The only thing the items on this list will set you back are the transit fare to get there. At the time of writing, that one way TTC fare for adults would be $3.10 and the ferry ride to the islands would be $7.87 for the return trip. Keeping that in mind, let's continue with our giant list of all of the absolutely free things to do in Toronto. 
Visit the Museum of Contemporary Art for free
The Museum of Contemporary Art offers free admission on the last Sunday of each month between 10 am and 2 pm and in addition to that the first floor of the building is always free to the public. The museum is obviously an art one and can be found at 158 Sterling Road which is close to Dundas West Station.
Enjoy the Ryerson Image Centre
The Ryerson Image Centre is a part of the Ryerson University Campus and can be found at 33 Gould Street downtown. While the building is a university building, meaning that classes are taught etc., it does have a gallery that is free and open to the public Tuesday-Sunday. You can check out the specific hours here. 
Visit the Textile Museum of Canada for free
The Textile Museum of Canada offers pay-what-you-can admission on Wednesdays between 5 pm and 8 pm which technically means that you don't have to pay anything if you don't want/can't. Obviously admissions go towards keeping the museum running so if you can spare a few dollars definitely consider doing so! The Textile Museum of Canada can be found at 55 Centre Avenue outside of St. Patrick Station. 
Take in a free concert by the Canadian Opera Company
The Canadian Opera Company offers a series of free concerts between late September and May. You can see the upcoming free concert dates on their official site here. The concerts typically take place most Tuesdays and Thursday at noon but occasionally take place on Wednesdays at noon or 5:30 pm. Unfortunately you can't reserve a spot here as they are first-come, first-serve and seating is limited. Please note that no late admission is permissible at all so I'd suggest getting there early to snag a spot in line!
Tour The Ontario Legislative Building
The Ontario Legislative Building can be found in Queen's Park (close to the TTC station with the same name and close to the UofT St. George Campus) and touring it is one of the many free things to do in Toronto. The Legislative Building actually offers a number of different tours so I would take a look at the different ones to see which one would fit what you're interested in the most.
There are drop-in tours offered through out the year so if you're just hanging out in Toronto without a strict itinerary these may be the best for your schedule. They're even offered on the weekends in the summer and not just the weekday. The specific schedules for the drop-in tours can be found here. There's also ESL Tours, Inside Out Tours (also includes the grounds!), Art and Architecture Tour, Citizenship Tour, and Lunchtime Tours. There's even an afternoon tea tour with some specific availability! That one is however not free because of the afternoon tea portion which costs $30/person. Availability and dates/times will vary across the tours but if you're just looking to get a general tour I'd highly recommending going with the drop-in tour!
This is probably one of my first recommendations to anybody visiting Toronto. Street art is a huge part of Toronto and none is more iconic and accessible than Graffiti Alley. It also helps that Graffiti Alley is located right downtown along Rush Lane between Portland Street and Spadina Avenue. The street art does get changed so even if you've been before it's most definitely worth a second (or third!) visit. The alley is completely free and there's obviously no specific hours to it so it's a super easy one to squeeze into your itinerary!
Visit the Art Gallery of Ontario for free
The Art Gallery of Ontario offers free admission to all of their collections every Wednesday between 6 pm and 9 pm. It's a great opportunity to see the gallery if you haven't been before and if a museum ticket isn't part of your budget. It's a fairly popular time to visit just because it's free so I'd recommending getting there right after 6 pm if you can. 
Explore the St. George Campus of UofT
The University of Toronto has 3 campus across the GTA: Scarborough, Mississauga and St. George. All of the campuses have their own architecture and highlights of things to check out but none more than the St. George Campus! The St. George campus is located in the center of downtown and while it does spread out a fair a bit you can find majority of the campus around King's College. The architecture is of course absolutely stunning but the campus has lots of hidden things you should check out. Make sure to walk around King's Circle and check out Convocation Hall but the real hidden gems of the St. George campus are Thomas Fisher Rare Book Library, the Bamboo Forest and the waterfall at Victoria College.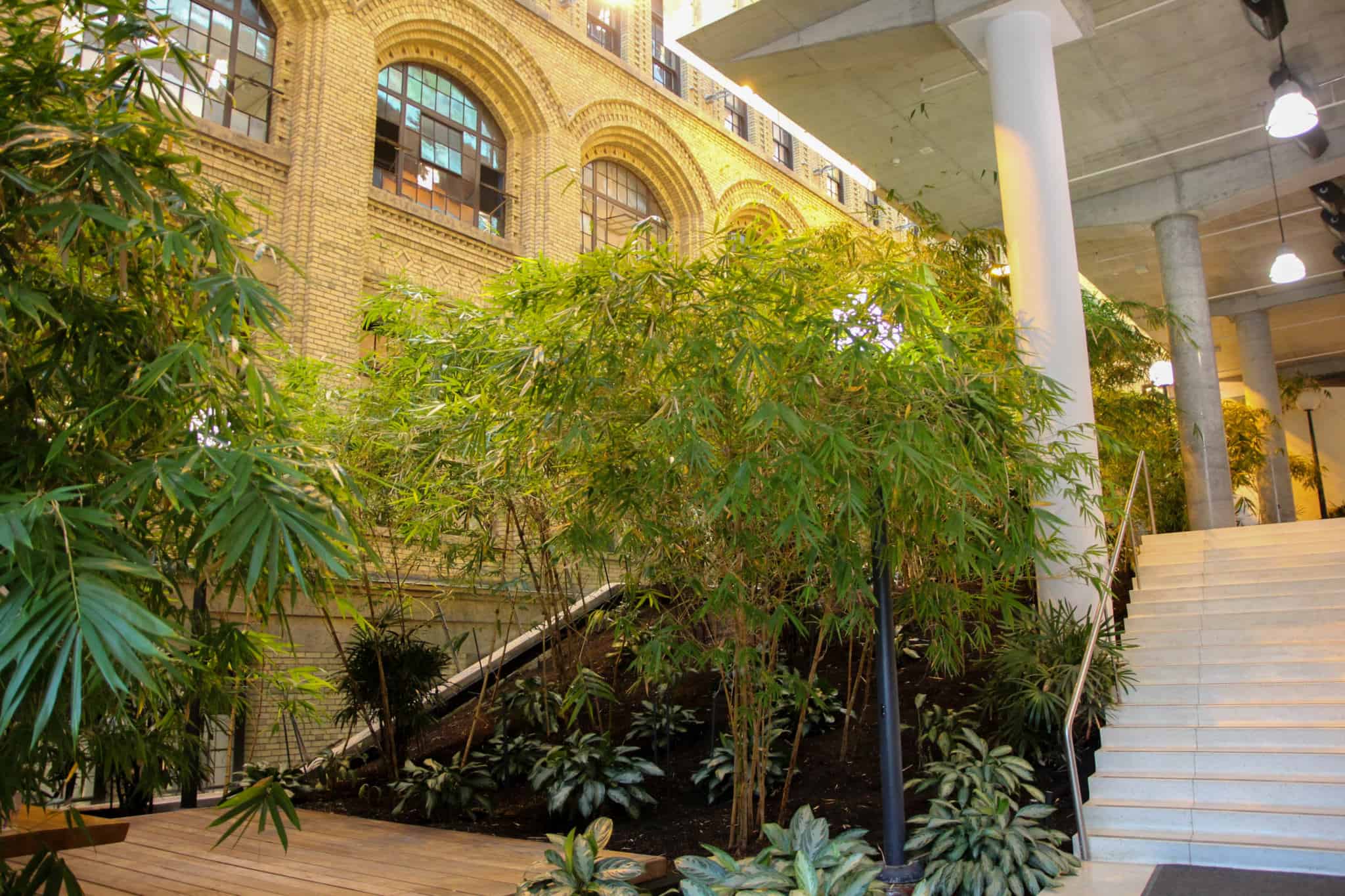 Visit the Bata Shoe Museum for free
The Bata Shoe Museum offers pay-what-you-can admission on Thursdays between 5 pm and 8 pm. Located at 327 Bloor Street West (right outside of St. George Station) the museum is dedicated to, you guessed it, shoes. They've got a stunning collection of shoes from across the world and across different times. You may not think it would be a great museum but it's actually really enjoyable and there is lots to see! They do have exhibitions that change throughout the year so it's worth going back even if you've been before.
Toronto's got three conservatories across the city: Allan Gardens, Cloud Gardens and Centennial Conservatory. Allan Gardens is located at 19 Horticultural Avenue a short street car ride from College Station. Cloud Gardens is located at 14 Temperance Street at the heart of the Financial District. It's open between 10 am and 2:30 pm Monday-Friday. Centennial Park Conservatory is located at 151 Elmcrest Road in Centennial Park in Etobicoke. It's open 10 am to 5 pm every day of the year!
The Conservatories are completely free to visit and if you happen to get caught in the rain (or snow) it's a great indoor activity! It's also a great activity for colder days since you'll be able to heat up in the fairly tropical temperatures of the conservatories. They're also a great example of all the nature that Toronto has to offer so I'd for sure recommend checking them out at some point!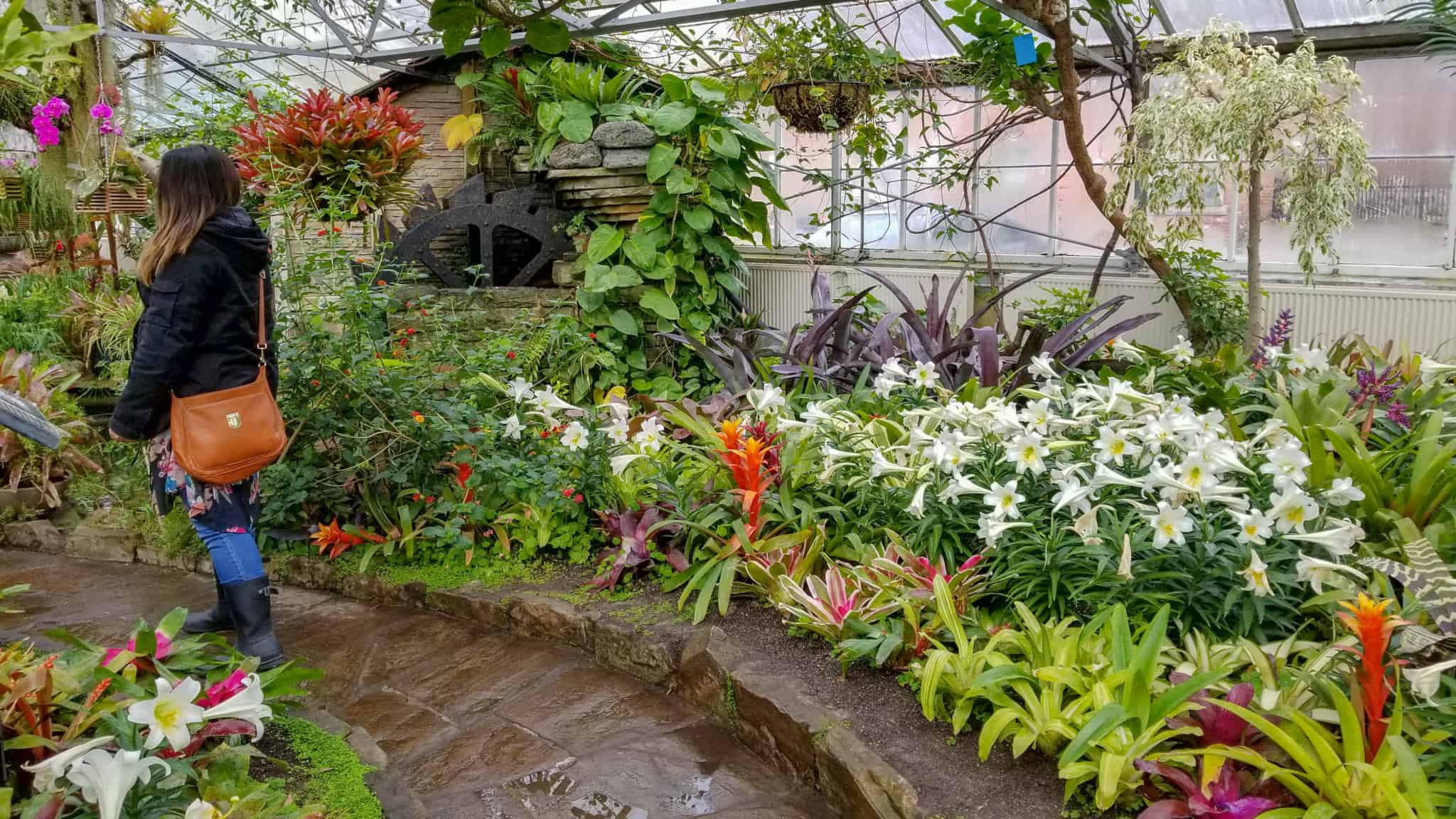 Walk Around the Eaton Centre
While the GTA has a ton of large malls with great shopping it's hard to beat the Eaton Centre's location. It's got two subway stations connected to it (Queen Station and Dundas Station) and it's got the Yonge-Dundas Square right next to it. If shopping is your thing then the Eaton Centre is obviously for you but if you're here for the free activities then the Eaton Centre is still a worthwhile visit! The Eaton Centre has a giant fountain, an incredibly high (and beautiful) ceiling and typically some art installations as well! It's worth a walk through just to take it in! Their opening hours can be found here.
Wander Around the Path
The PATH is a giant underground shopping complex. It's over 30 kms worth of shops, restaurants and entertainment and according to Guinness World Records it's the largest underground shopping complex in the world! You'll find that lots of the high-rise buildings around the downtown core have entrances to the PATH as does many of the subway stations. While it's a worthy goal to explore all of the PATH I'd start out with a specific area! It's great because it's completely covered so it's a good colder day activity. Make sure to take a look at the map during your visit as well as I've lost track of how many times I've gotten lost in the PATH and the cellphone connection in the PATH isn't always great. The good is there's lots of signage everywhere telling you where near landmarks are!
Visit the ROM for free
The Royal Ontario Museum offers free admission between 5:30 pm and 8:30 pm every 3rd Monday! To keep track of which Monday that falls on please check here.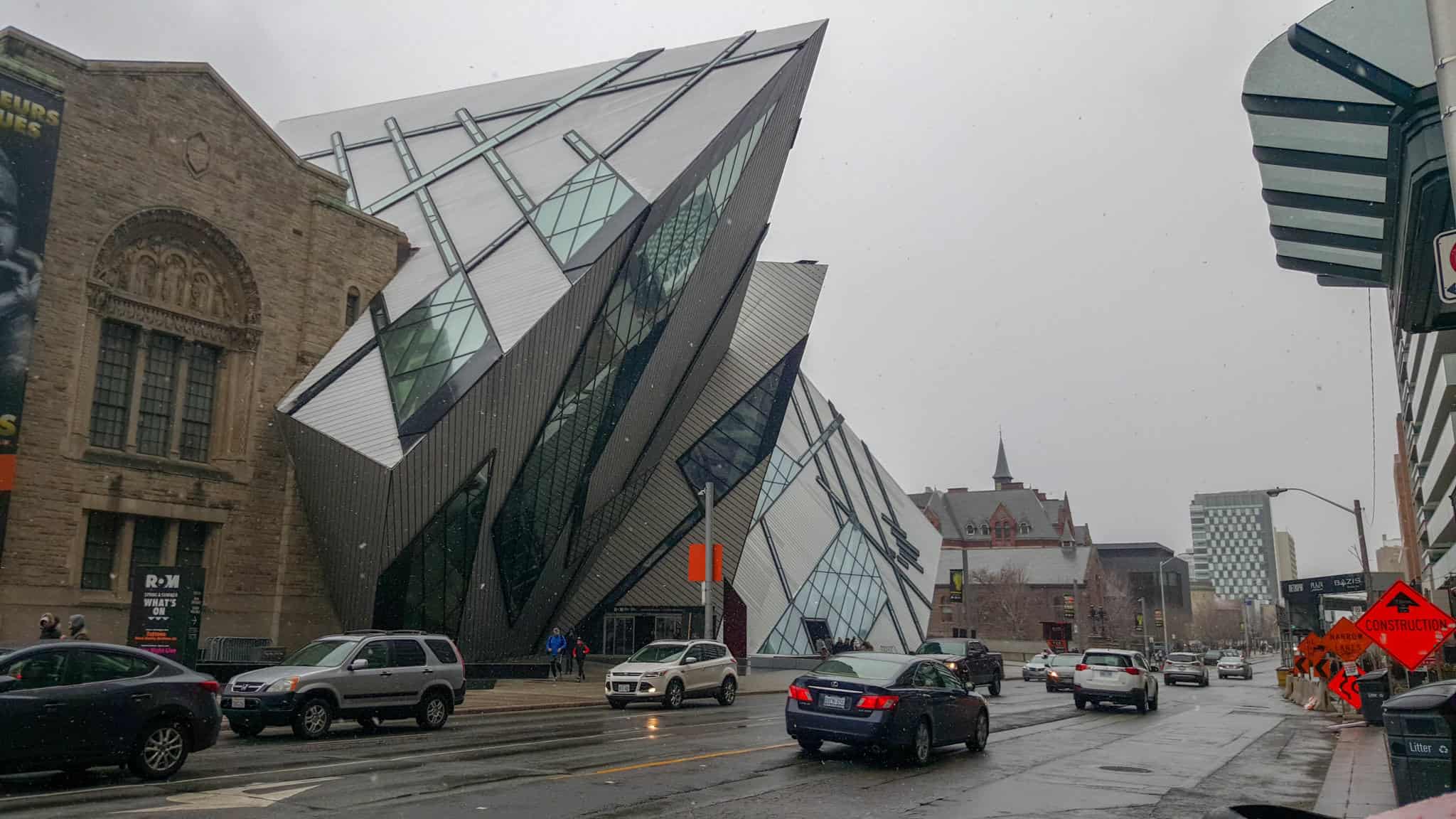 Hang out on the Beaches in the East End
Toronto's East End has a number of stunning beaches. They're obviously great for summer days but they're free and great to visit year round! Woodbine is probably the largest and the one with the most facilities (boardwalk, washroom, Tim Hortons etc.) but Bluffers Park Beach and Beach Cherry Beach are both worth visits as well!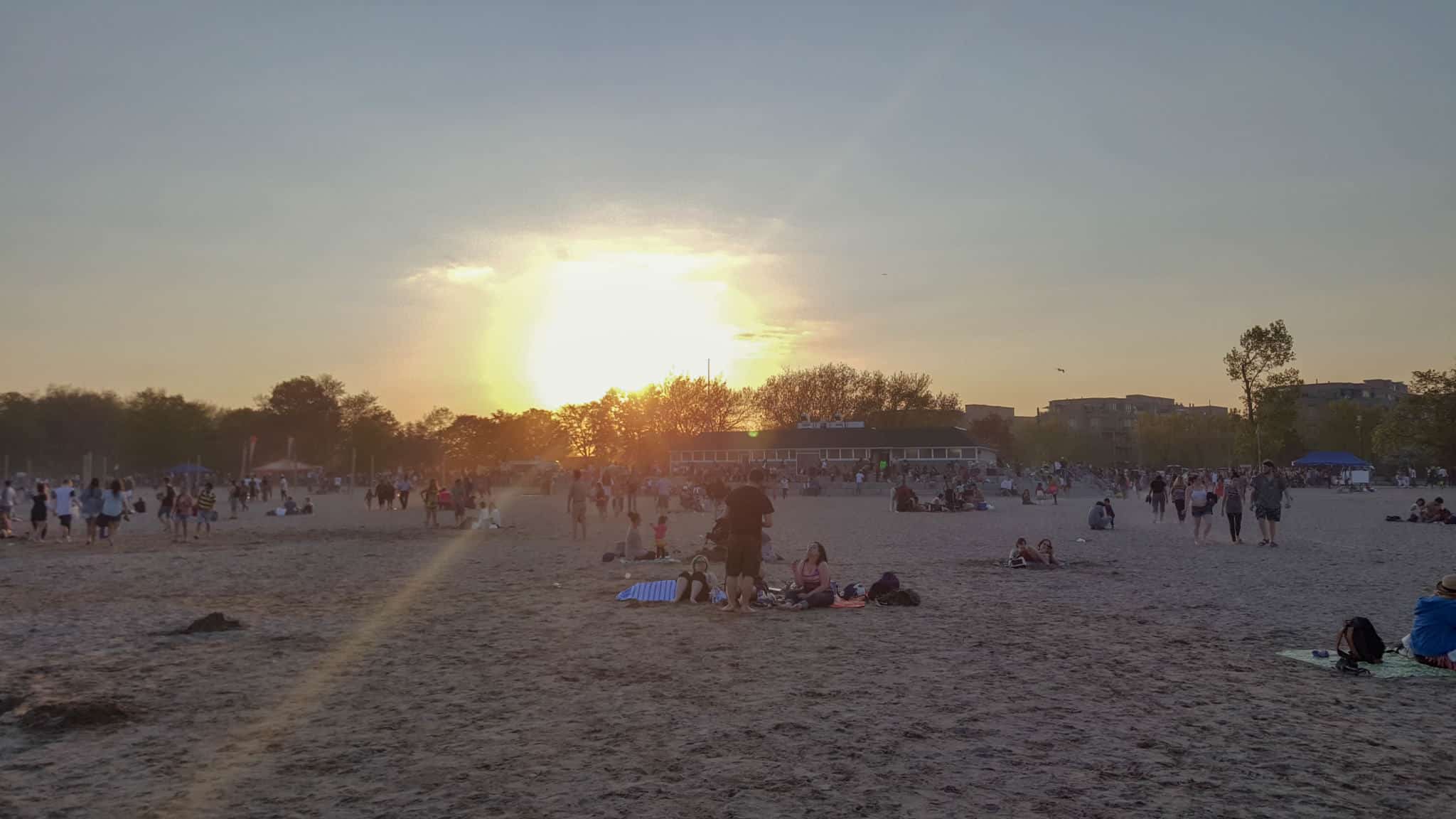 Explore Chinatown
Toronto's Chinatown is one of the biggest in North America and while it's technically the second Chinatown of Toronto it's the one that now gets recognized as the Chinatown of Toronto. There's a ton of restaurants and shops in Chinatown and some iconic decorations as well and it's a great place to check out some cheap meals and to get some souvenirs!
Explore Evergreen Brick Works
Evergreen Brick Works is definitely a hidden gem that most people don't get to! It's located just east of downtown in the Don Valley (specifically at 550 Bayview Avenue) and is a converted brick works operation that's now filled with lots of events and some stores! There's a ton of history in the place and there's a huge nature area right behind it with trails for hiking. The Brick Works are completely free to visit and this is one where you don't even have to pay for transit because they actually operate a free shuttle bus from Broadway Station. You can check out the schedule for that here. I'd also recommend looking at the opening hours of the stores/activities that operate at Evergreen Brick Works. Evergreen Brick Works usually has a ton of events going on so I'd check to see what's on before heading out!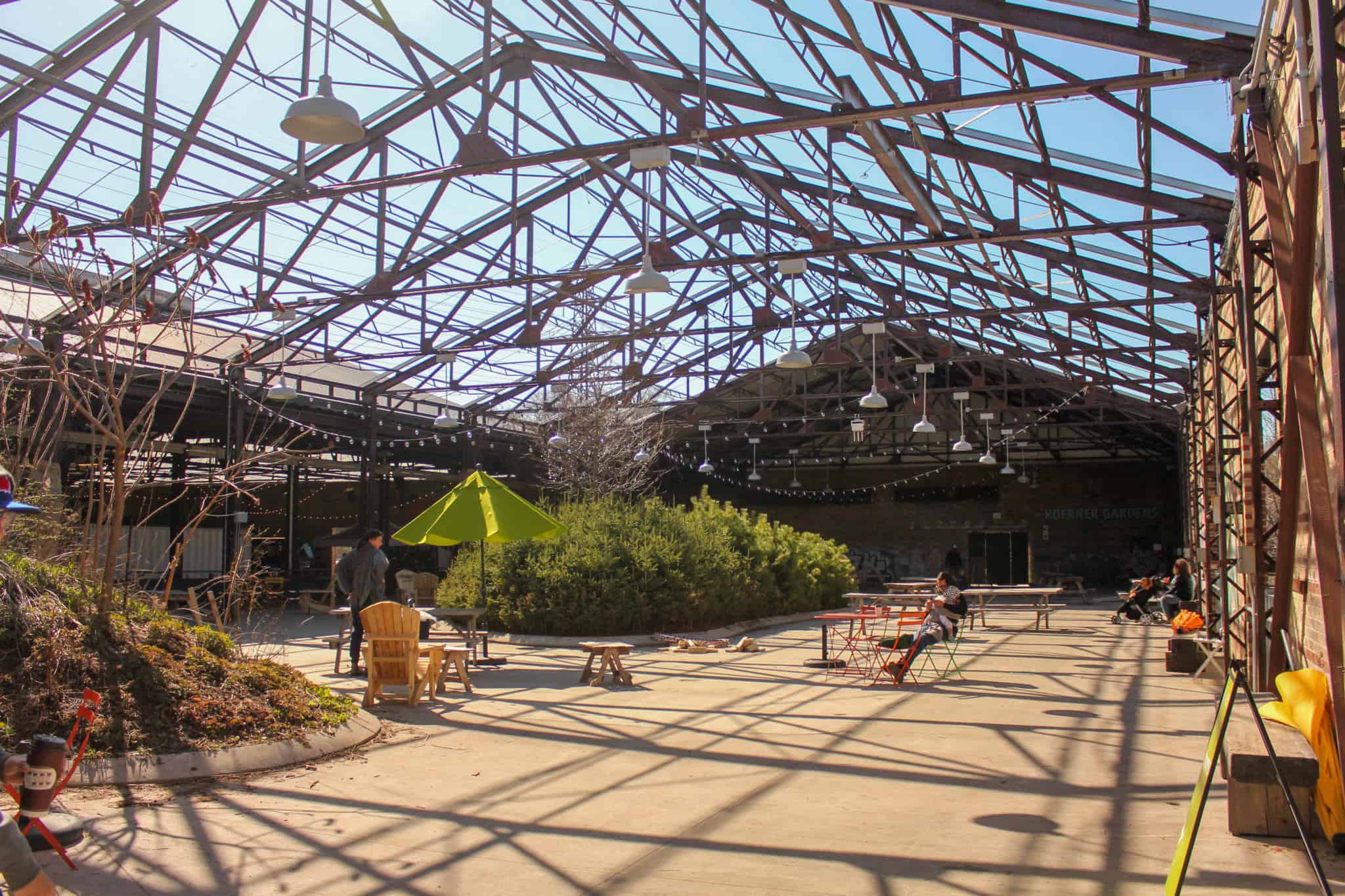 Check out of one the many beautiful parks in the city
Toronto's got a huge number of parks all across the city. Some must-dos are Trinity-Bellwoods Park, High Park, East/West Humber Bay Park, Guildwood Park, Christie Pits Park and Riverdale Park East. The Toronto Parks are typically well maintained and lots of them have facilities like sport courts and bathrooms. Toronto's literally got hundreds of parks so check out their website for which parks are closest to yourself.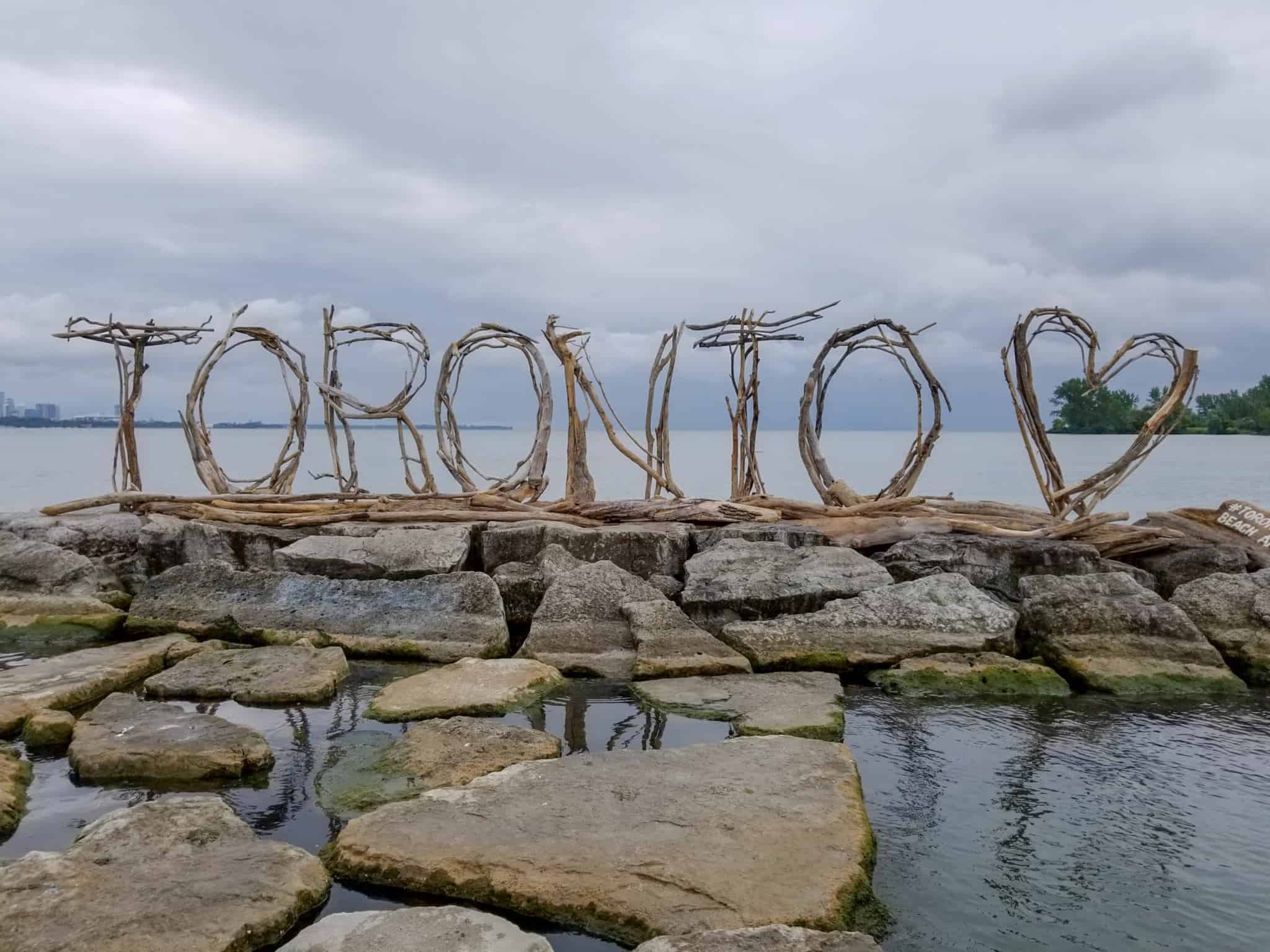 Visit the High Park Zoo
The High Park Zoo is located in High Park in the west end of Toronto (right outside of High Park station) and admission is completely free! High Park Zoo has been around for 125 years and has over 20 species of animals! The zoo is open every day from 7 am to dusk and the llama pen is open between April and the end of October (between 11:30 am and 2 pm on weekends!). 
Check out St. Lawrence Market
St. Lawrence Market can be found at 93 Front Street, fairly close to Union Station. It's a giant food market that got voted best food market by National Geographic in 2012! There's a ton of different foods to try there including the very well-known pea meal bacon sandwich from Carousel Bakery that Anthony Bourdain loved. Obviously the food will cost you but it's absolutely free to just walk around the market and take in the atmosphere and look of the building!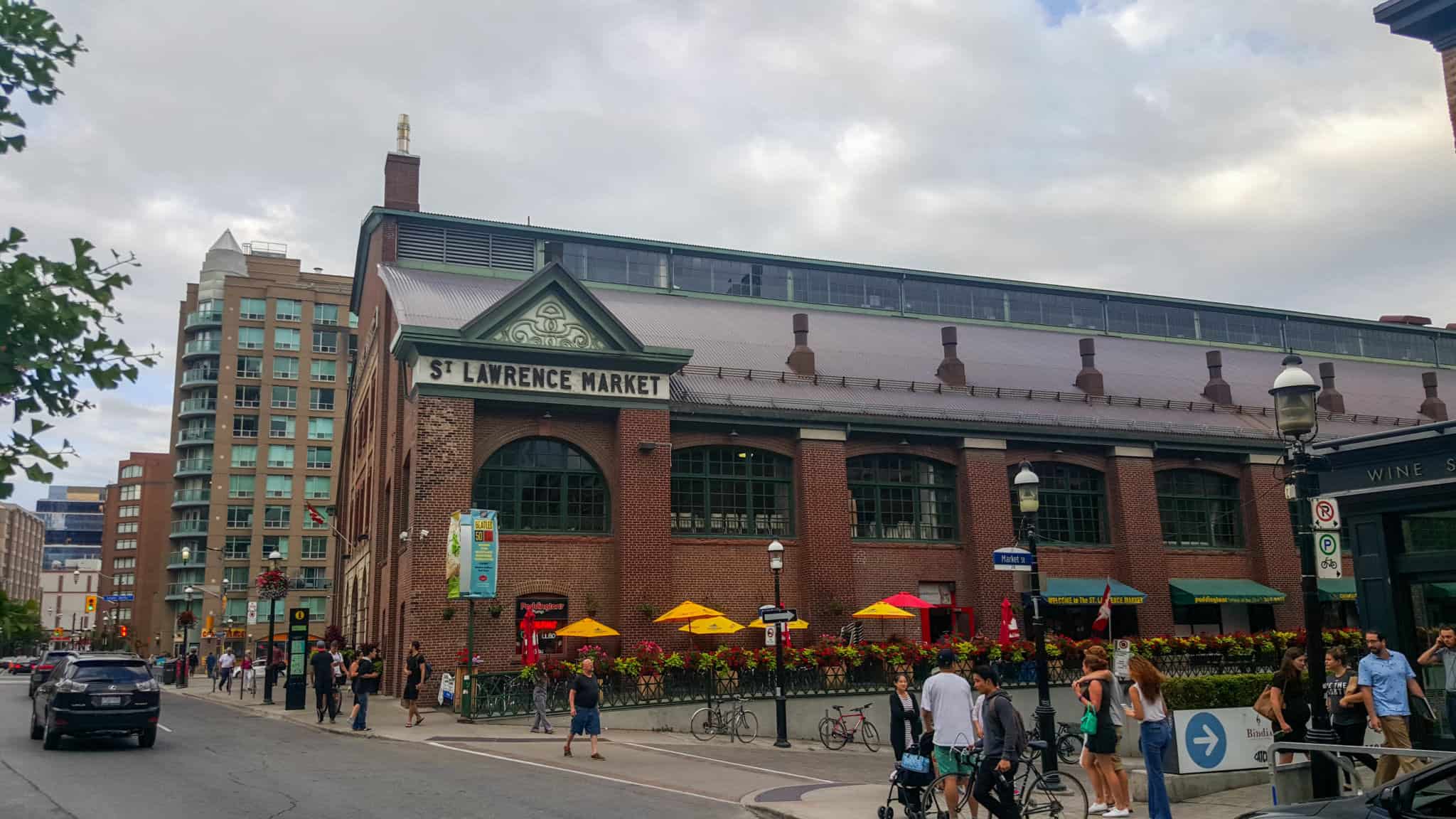 Hang out in Berczy Park
Berczy Park is a small park located close to Union Station, at 35 Wellington Street, where the highlight of it is a beautiful dog fountain with a lot of dog sculptures on it! It's worth a walk through and to hang around in it as there are a lot of landmarks around the park like the Gooderham Building, St. Lawrence Market and Union Station.
Take a selfie with the Toronto Sign
The giant 3D Toronto Sign in Nathan Phillips square was originally built for the 2015 Pan Am games and was meant to be dismantled in 2016 but it proved to be incredibly popular with visitors to the city (and locals) so it was decided by the city that it should stick around. The sign flashes different colours and it gets programmed into specific colours for specific events! It's a great place to grab a selfie and to show people just where you are! There are little foot prints around to indicate where the best pictures can be taken!
Hang out with a Toronto Greeter
The City of Toronto runs a pretty great program that involves a visitor (or a local!) requesting a Toronto Greeter. These greeters would offer free tours/visits to specific neighborhoods to show a more local side of Toronto. You will need to book a greeter in advance which can be done here. 
Explore the Power Plant
The Power Plant is located at 231 Queens Quay West and is pretty just a giant gallery. It's free all year-long but the plant does close in between exhibitions in order to set up the next exhibition. You can see what's currently on display here. The Power Plant is open Tuesday-Sunday and on holiday Mondays. You can find their exact hours here.
Explore Nathan Phillips Square
While the Toronto Sign is now the biggest feature of Nathan Phillips Square you should take some extra time to explore the rest of the square since it's absolutely free anyways. There's always lots of events going on in the square and the reflective pool (which turns into a skating rink in the winter) is a beautiful highlight of the square! Highlights include the Toronto Sign obviously, the elevated walkway, a peace garden and a sculpture court. 
Window Shop in Yorkville
Yorkville is a very upscale neighborhood of Toronto. There's a ton of restaurants, galleries, hotels and shops here and they're all on the more expensive side but luckily it doesn't cost you anything to window shop or to walk around the neighborhood! If you're in Toronto around TIFF then Yorkville is a great place to people watch as many celebrities hang out here!
Hike Scarborough Bluffs
Scarborough Bluffs is located fairly far east in Toronto but it's absolutely stunning. It's a huge set off cliffs with a number of parks, a beach, restaurants and so much more. The area is absolutely beautiful and definitely something to consider it. Best of all is that it's completely free to access for everybody!
Walk around Kensington Market
Kensington Market is one of my favorite places in Toronto. There are so many different places to eat and it's such a random collection of stores and restaurants that sometimes you'd think twice about how they all ended up in the same place but it's what makes it so special. You can start out with a coffee at a Swedish Cafe then grab some Dutch Fries to complement your Tacos! There's just a ton of food but there's also a number of shops and some really great street art to check out.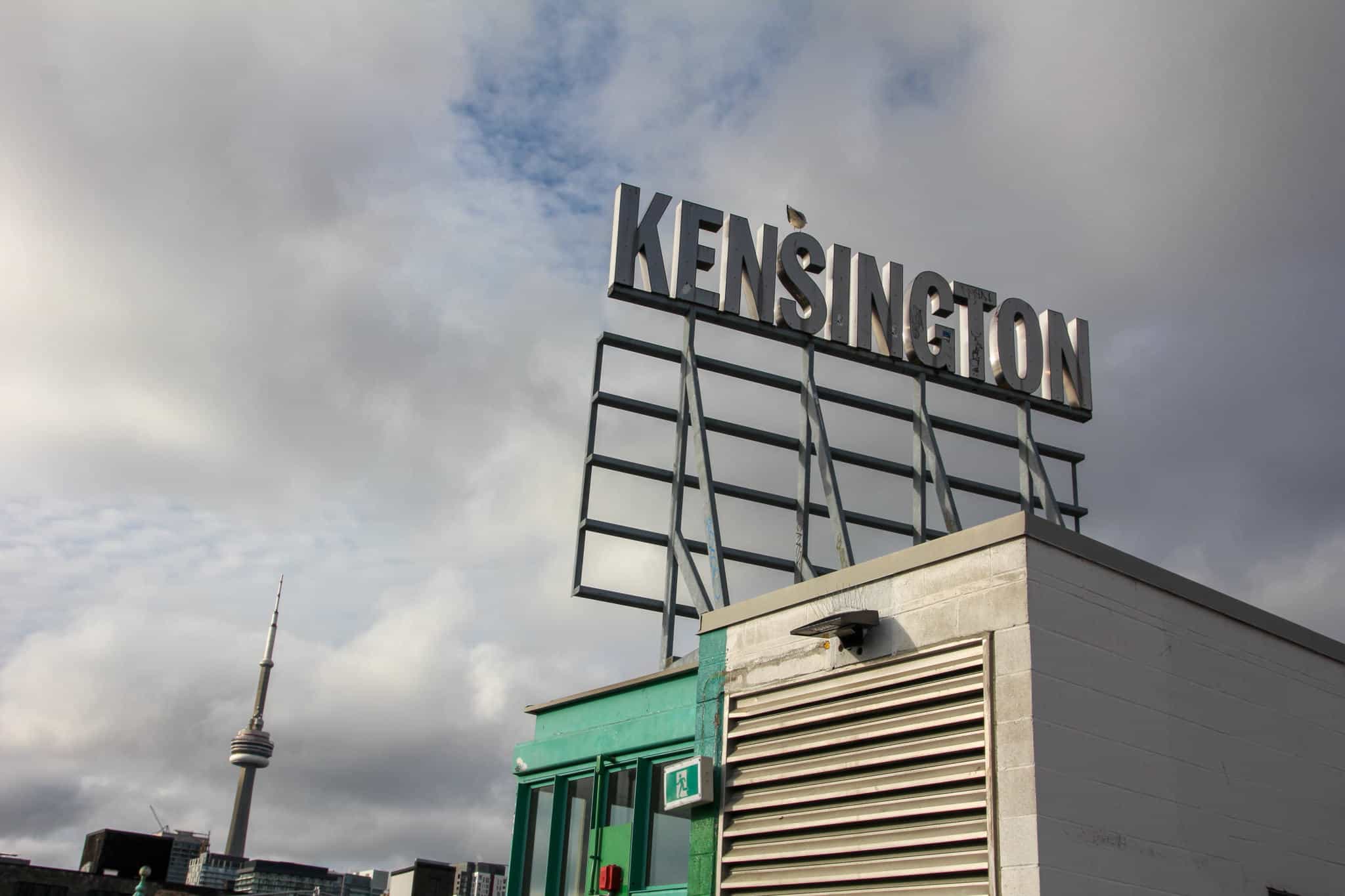 Visit the national park in the east end
While all the National Parks in Canada have an admission fee, Rouge National Urban Park is actually the exception. Located in the very east end of Toronto (and going into Markham and Pickering) the park is free to visit. It's got a ton of stunning trails to hike and a beautiful beach!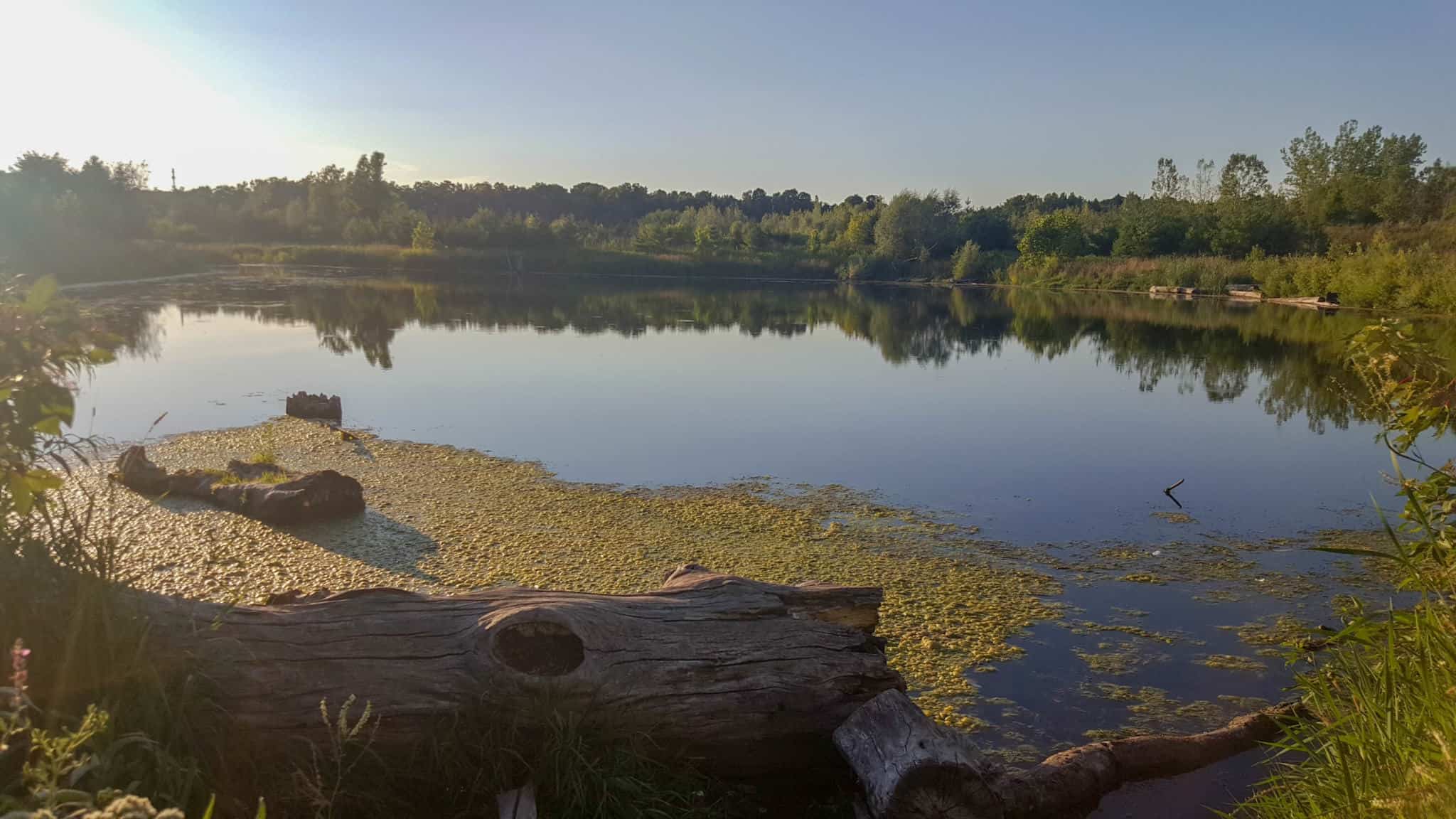 Attend a live taping of Because News
Because News tapes every Thursday at 6:30 pm at CBC Broadcast Centre at 25 John Street and getting tickets to attend is free! The duration of filming is about 2 hours but you will need to reserve a spot ahead of time. Find out more information on how to get to attend a taping here. 
Spend some time on the islands
The Toronto Islands is probably one of the best parts of the city. While there are things you can pay for there like bike rentals and food you don't necessarily need to spend any money but the cost of the ferry ride. The ferry ride is $7.87 for the round trip and it departs from Jack Layton Terminals. You can check out the ferry schedule here. The islands got a number of beaches, a beautiful paved trail for walking/biking, a lighthouse, stunning views of the skyline and so much more! It's super easy to pack a picnic and just go spend the day there!
Check out our Flat Iron Building
It feels like a flat-iron building is a major part of a big city isn't it? Toronto's of course got its own flat-iron building in form of the Gooderham Building. It's specifically located at 49 Wellington Street East in the part of Toronto called Old Toronto. While it is technically just a building it's one of the more iconic buildings in Toronto and one that will feature on every single Toronto Instagram page so why not go and see what the fuss is all about?
Visit the Aga Khan Museum for free
The Aga Khan Museum offers free admission on Wednesdays between 4 pm and 8 pm. The Aga Khan Museum is located at 77 Wynford Drive and you can get there with buses from Broadview, Pape or Eglinton Station. The museum focuses on the Islamic civilizations and while the collection is beautiful, the real highlight of the Aga Khan Museum is definitely the stunning architecture!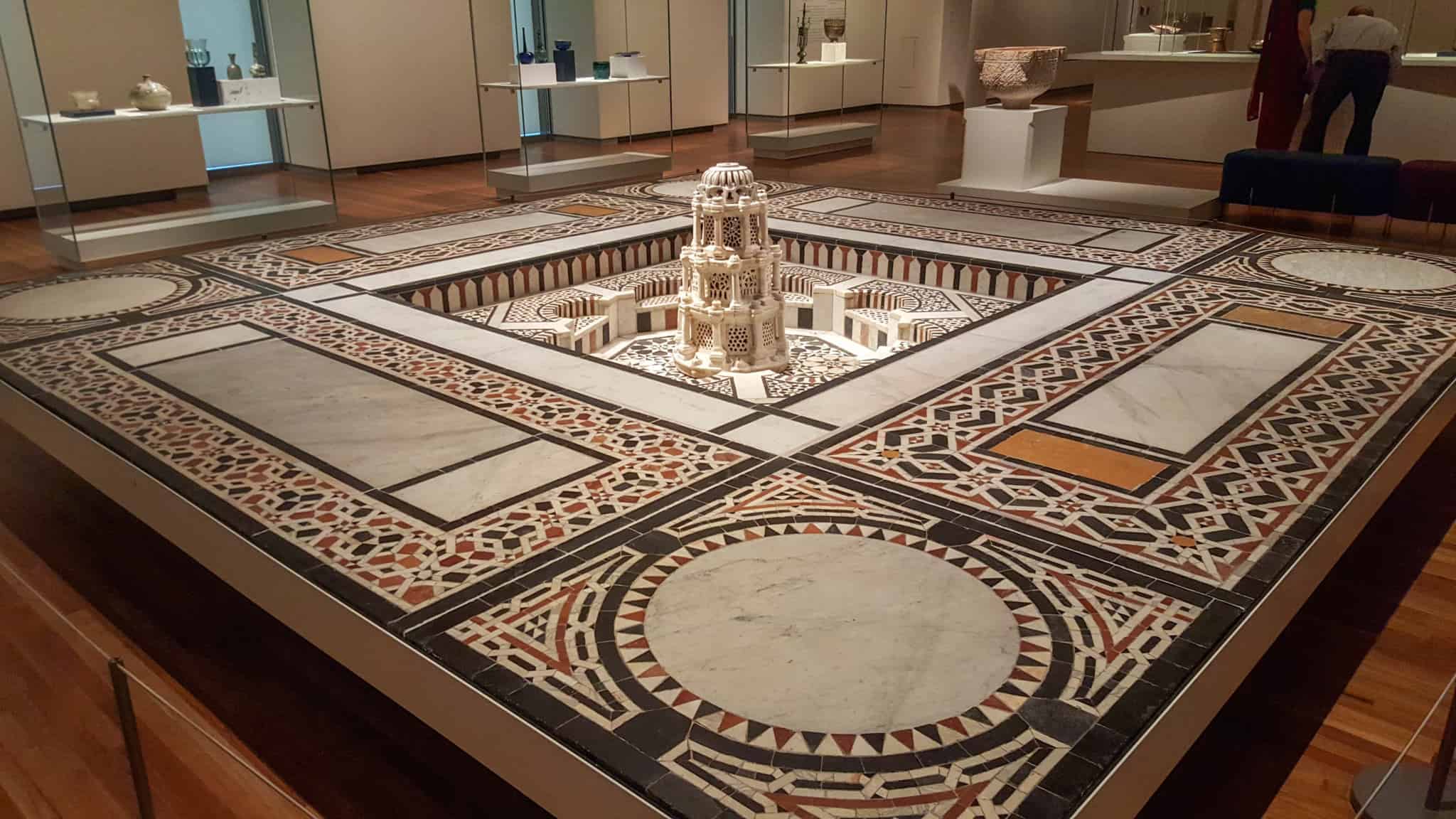 Wander around Aga Khan Park
Once you've finished exploring the Aga Khan Museum (or maybe before you do in case you get there earlier) make sure to spend some time in the beautiful Aga Khan Park. The gardens are located between the Aga Khan Museum and the Ismaili Centre. They've got beautiful flowers, a little trail around the buildings and absolutely stunning reflection pools!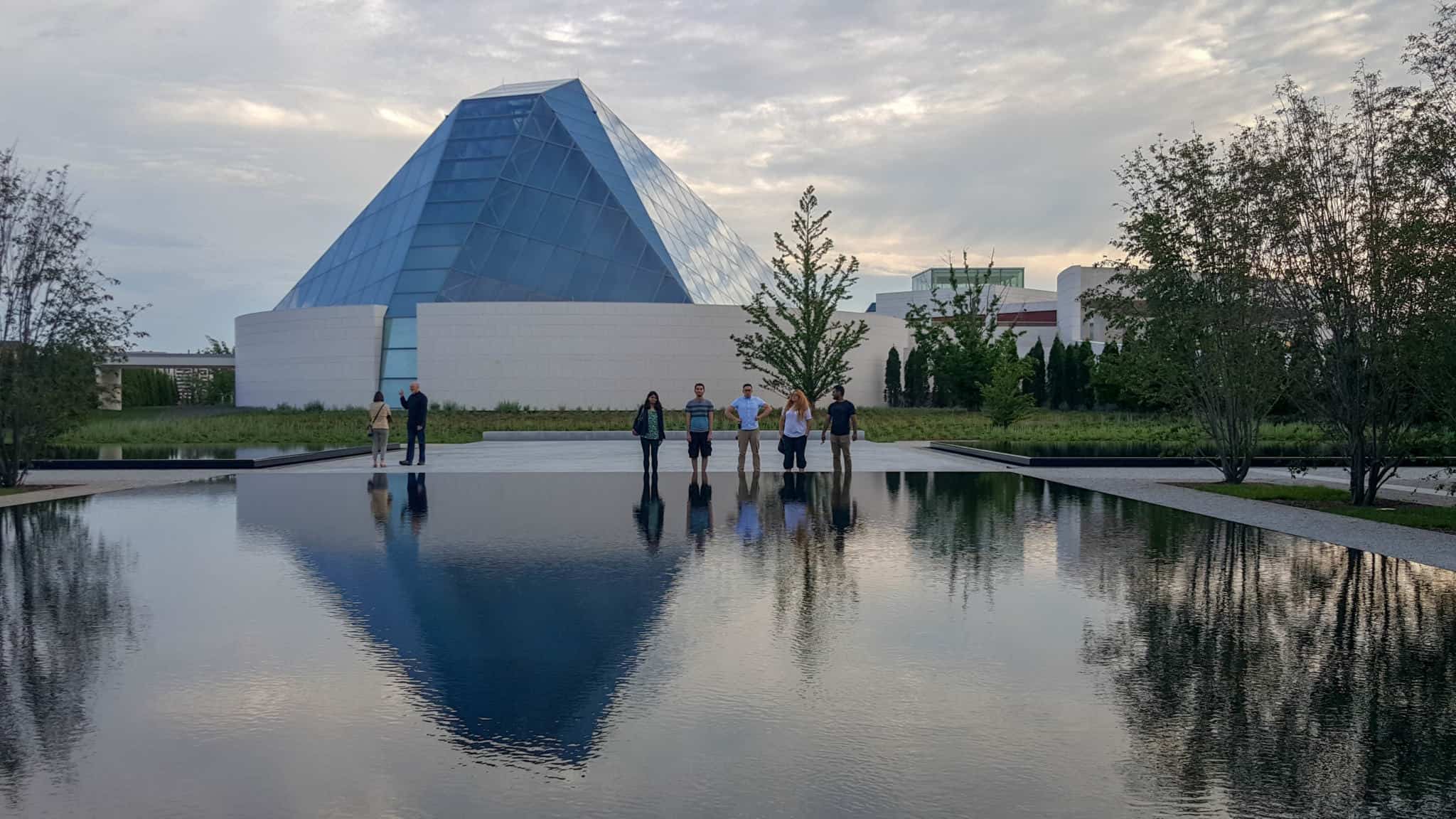 Visit Riverdale Farm
Riverdale Farm is an actual functioning farm in downtown Toronto and it's somehow massive (7.5 acres!). I know, I have no idea how it's managed to stick around in such an otherwise incredibly busy city but it's managed to and that's great for us! Riverdale Farm is completely free to visit and it's open 9 am to 5 pm every single day including public holidays. It's located at 201 Winchester Street and the closest subway station would be Castle Frank. 
Take a self-guided tour of City Hall
City Hall is open on weekdays between 7:30 am and 9:30 pm and on weekends between 8 am and 6 pm. It's located at 100 Queen Street West (in Nathan Phillips Square) and is obviously open to the clinic and free. There's a great online resource for a self-guided tour that highlights some of the cool features of City Hall!
Explore Old City Hall and sit in on a trial 
Toronto's Old City Hall now operates as a Ontario courthouse. All courthouses in Ontario are open to the public so you're free to walk into the building and walk around and take a look. You can even walk into the courtrooms and sit in on trials if you want to (pay attention to the signs on the door because some trials are closed to the public!). The court room is located at 60 Queen Street West and is open Monday-Friday between 8:00 am and 6:30 pm. Even if you don't go in the building to explore I'd highly recommend passing by it to check out the old architecture of the building!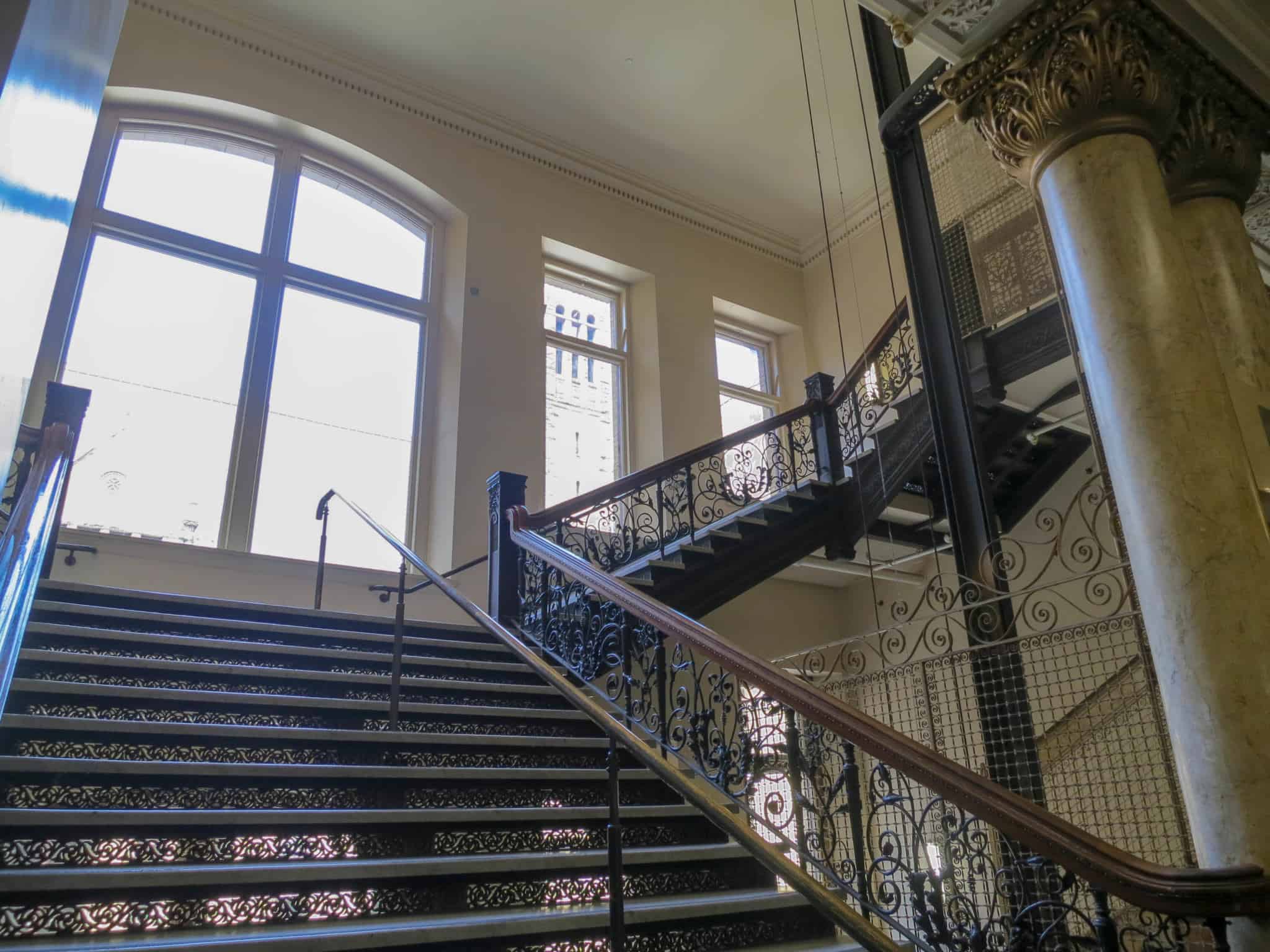 Walk along Harbourfront
The Toronto Harbour Front is very cool. There are parks to hang out in but there's also plenty of see just walking through it. There's a permanent Beaver Tail stand that's a must do if you've never had one but there's other cafes and restaurants along the harbour as well. In the summer there's a ton going on with lots of vendors and entertainment happening but even if nothing is going on, just walking along the harbour and taking in the views is a great thing to do. If it fits into your schedule taking in sunset in the harbour is a great way to end your day!
Check out Harbourfront Centre
Harbourfront Centre is located at 235 Queens Quay West and is a cultural hub for Toronto. There are constant events going on and there's always something to see and do. I'd highly recommend checking out their calendar for what's on at the moment but even taking a walk through the building and seeing the art work in there is worth a visit!
Explore Queen Street West
Queen Street West is probably one of the most hipster parts of Toronto. It's the area of Toronto that's around Trinity Bellwoods Park and there are a ton of super cool stores and lots of food places to check out. There's also a number of great murals you have to take in and while you're going to be seriously tempted to shop in the very unique stores you definitely don't need to!
Visit BAPS Shri Swaminarayan Mandir
BAPS Shri Swaminarayan Mandir is a temple located in Etobicoke at 61 Claireville Drive in West Toronto. The temple is open to the public daily but does close during the day for particular prayers so I recommend checking out the hours before heading there. I think it goes without saying but definitely remember to be respectful as this is a religious building!
Walk around the Distillery District
The Distillery District is a stunning area of Toronto. It's retained a lot of older buildings so there's a ton of brick buildings, cobbled stone streets and small alleyways between the buildings. The area is pedestrian only so no need to worry about any cars! There are a ton of little independent shops, galleries, bars and restaurants for people to explore. It's also got lots of artistic feels like sculptures and a giant love sign that people can lock their own love locks onto. The area is also one where a ton of events are put on across the year like the Toronto Christmas Market, the Light Festival and so much more!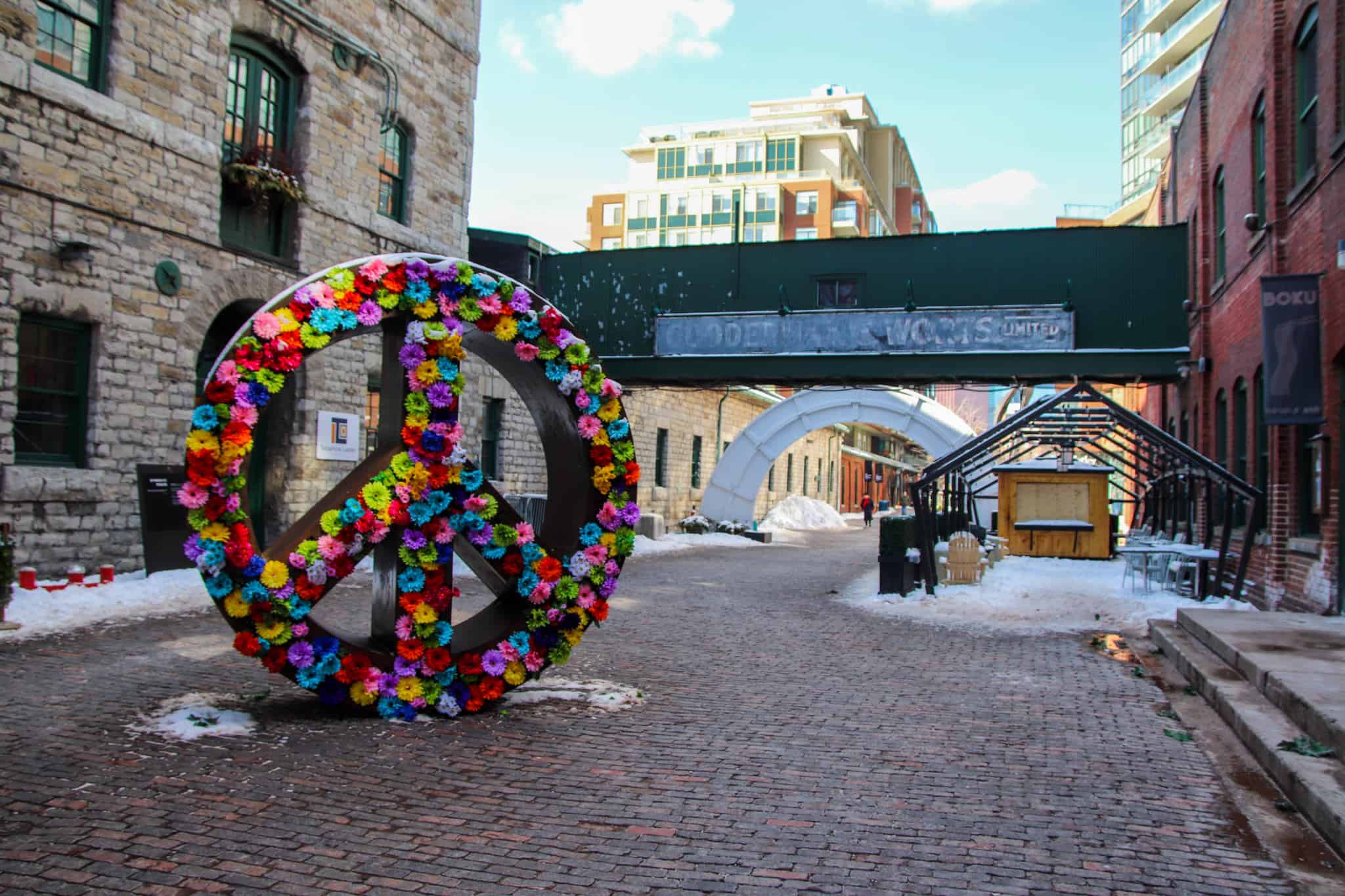 Take a free tour of the Amsterdam Brewhouse
Amsterdam Brewhouse, at 245 Queens Quay West, is one of the must visit Toronto breweries and one that luckily offers a free tour of their brewing process! The tour includes a tasting and takes about 30 minutes. They're in the process of revising their tour schedules right now but keep an eye out here for when they're ready to restart them!
Stroll around Edward Gardens
Edward Gardens is a giant public garden in mid-town right at the intersection of Lawrence and Leslie. Admission is free and it's definitely worth a visit. The grounds are stunning and it's a super popular destination for engagement/wedding shoots!
Spend some time in the Toronto Botanical Gardens
Edward Gardens also contains the Toronto Botanical Gardens. It's located in the north part of Edward Gardens and is once again absolutely free and worth a visit!
Redpath Sugar Museum
The Redpath Sugar Museum is free to visit but you do need to plan ahead for your visits because it's only open between 10 am and 12 pm and between 1 pm and 3 pm Mondays-Fridays and it's highly recommend that you call ahead to make sure the curator is available for the date/time that you wish to visit. The number to call is 416-366-3561. You can find Redpath Sugar Museum at 95 Queens Quay East as part of the Redpath Sugar Refinery. 
Visit Sugar Beach
A very cool part of the Harbour landscape is Sugar Beach. Located right next to the Redpath Sugar Refinery you can find this man-made beach and its recognizable pink umbrellas. Sugar Beach is not meant for swimming but serves more as a park. If you're visiting in the summer you can also check out the free sail-in cinema from the beach!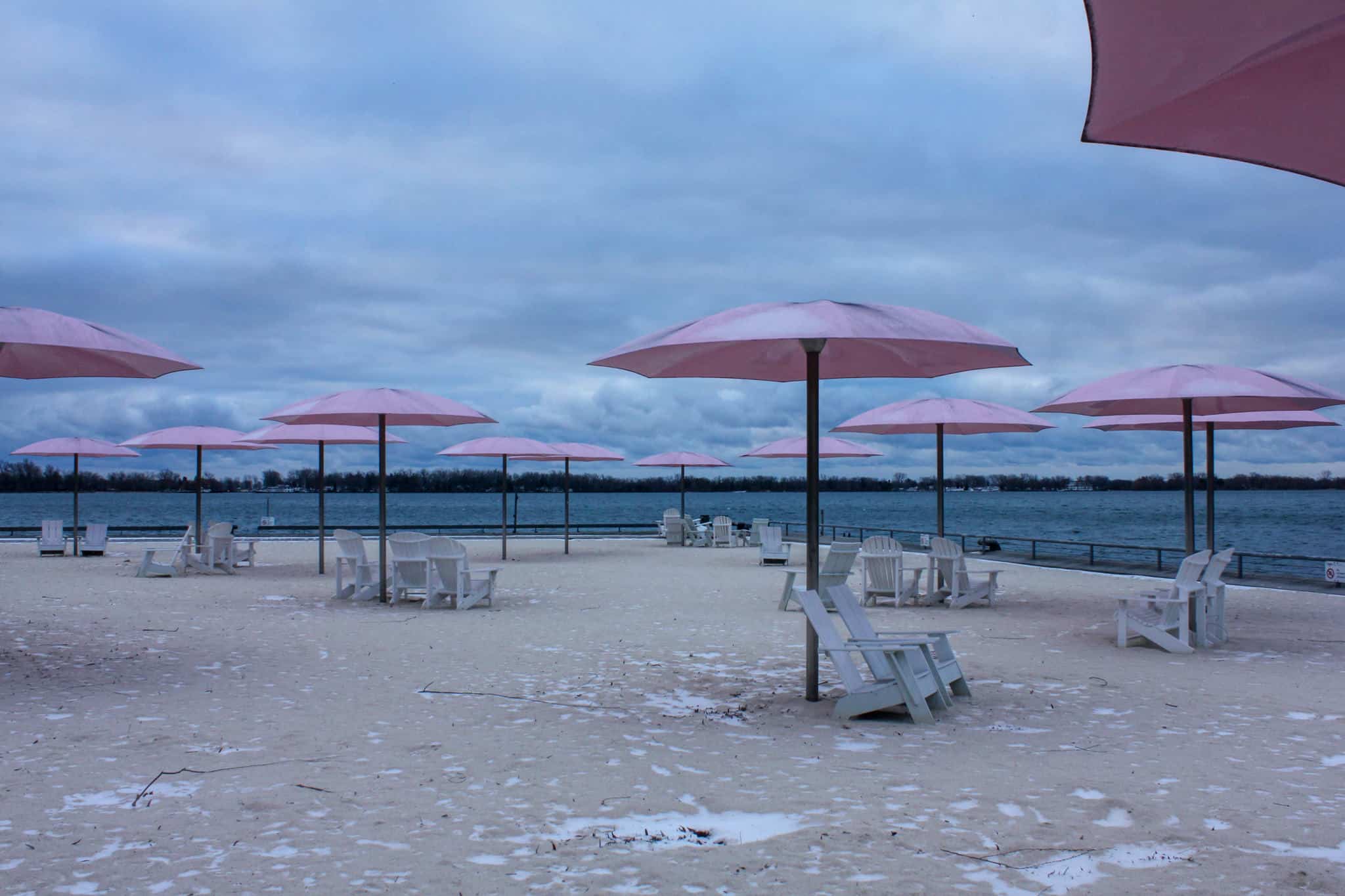 Visit the Thomas Fisher Rare Book Library
The Thomas Fisher Rare Book Library is part of the St. George Campus of the University of Toronto. The library is located just south of Robarts Library on St. George Street. The library is really known for how beautiful the collection is but it's worth pointing that you're really coming in just to see the collection – you can't actually touch the books or anything like that but you're free to check out their current exhibition while you visit as well! The library is open Monday-Friday between 9 am and 5 pm with the exception of Thursdays where it's open until 8 pm.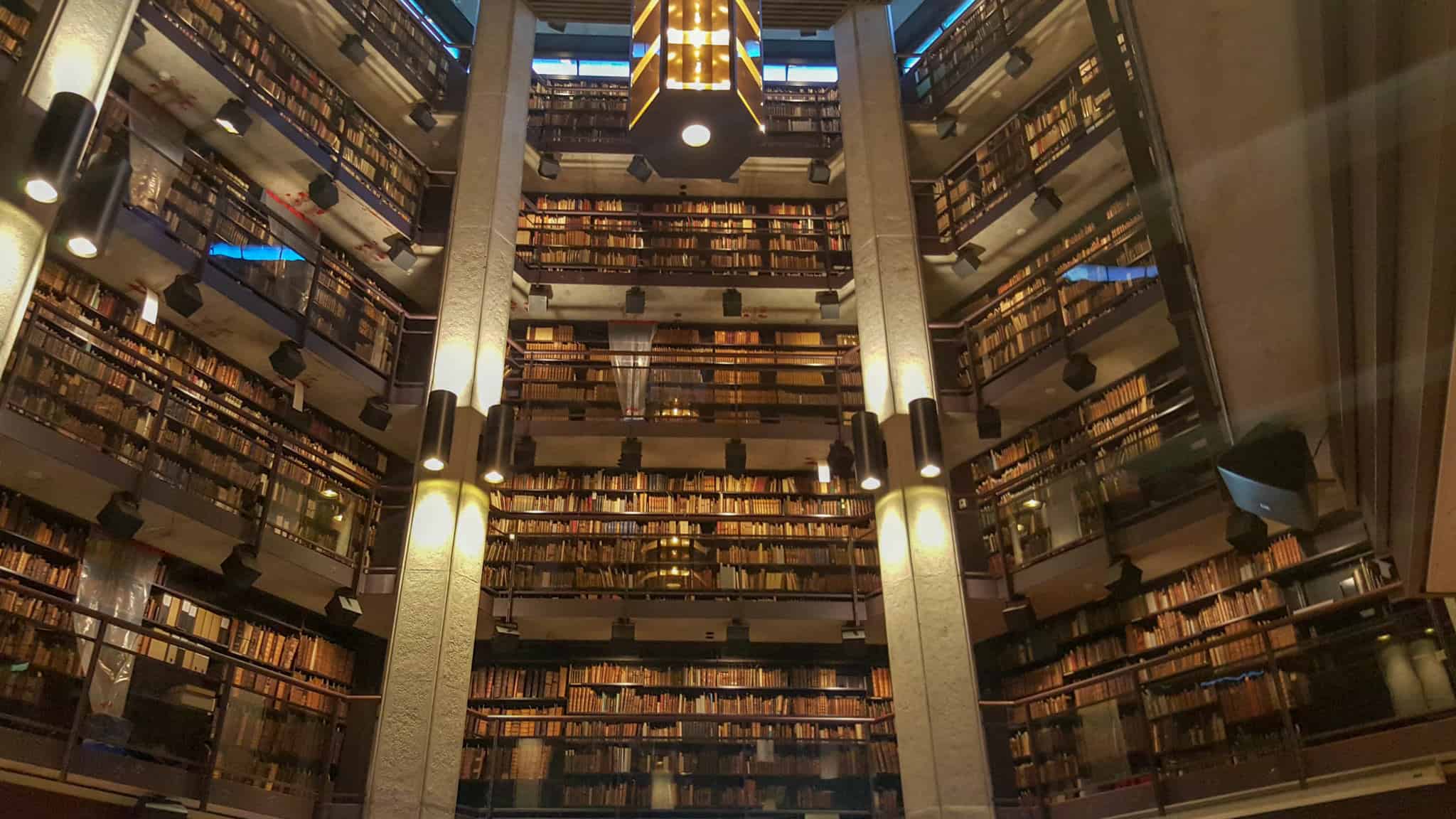 Visit Scarborough Civic Centre & Library
The Scarborough Civic Centre is located by Scarborough Town Centre at 150 Borough Drive. The Civic Centre used to be the City Hall of Scarborough before Scarborough officially became a part of Toronto. Now it's used as a secondary location for Toronto's City Hall. The building is unique because of it's architecture but the area itself is really nice. Albert Campbell Square is located right by it which has a reflective pool and a nice staircase to sit back and relax at. There's also lots of statues to explore around the same area. Another building worth checking out in the area is the Scarborough Civic Centre branch of the Toronto Public Library which happens to be the 100th branch! It's got a really unique built and is definitely worth checking out. 
Check out Greek Town
Located along the Danforth you will find Toronto's Greek Town. It's got a very different vibe from the rest of Toronto in the sense that it's very relaxed. It's a lot of families and people just seem to be less stressed here. There's of course a ton of different Greek restaurants if you want to grab a meal but even just walking through it (which is free!) is a great way to spend an afternoon.
Check Out Yonge-Dundas Square
Yonge-Dundas Square is located right at the intersection of Yonge and Dundas outside of the Eaton Centre. Think of it pretty much as Toronto's Times Square. It's obviously smaller but it's still absolutely lit up and if you've never been before head there at night when all the billboards are lit up because it actually is pretty cool. In general the square does have a ton of things going and there are lots of events to keep an eye out for as well. 
Take a tour with the Tour Guys
The Tour Guys offer a number of different free walking tours of Toronto but obviously tips are fully appreciated after the fact! The different tours hit up different parts of Toronto and focus on different things so I'd take a look at what they include before making a reservation!
Visit Osgoode Hall
The Law Society of Ontario at Osgoode Hall (at 130 Queen Street West) is an absolutely stunning building and luckily they offer daily free tours in the summer months (July and August) at 1:15 pm Monday-Fridays. If you're unable to visit during work days I'd make sure to put it on your list for the Doors Open even in May.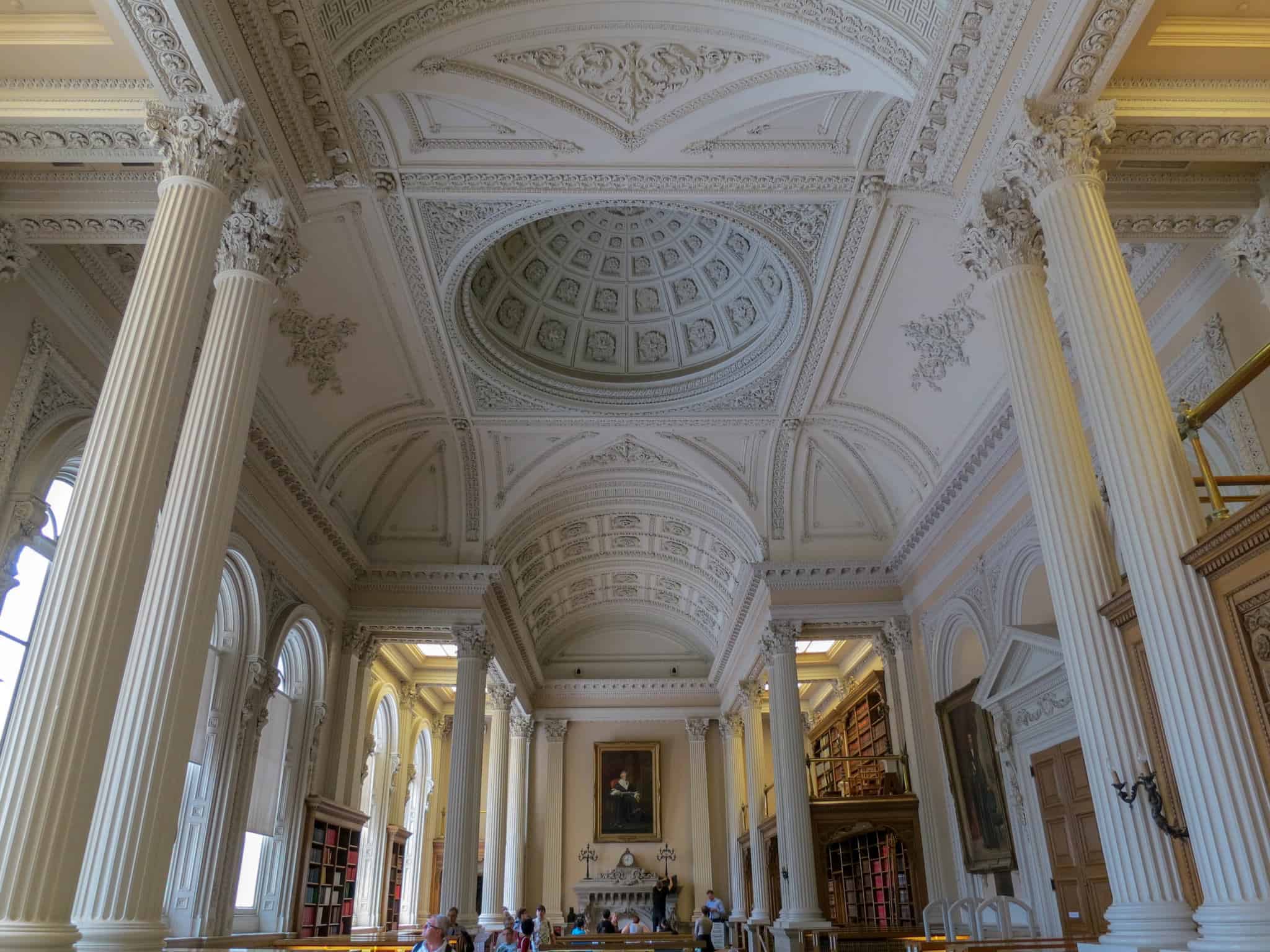 Visit the Toronto Reference Library
The Toronto Reference Library, located at 789 Yonge Street, is one of the coolest branches of the Toronto Public library. The interior structure of the library is beautiful and there's even a waterfall! There's also a cafe and a very cool Arthur Conan Doyle Collection room. The library is open 9 am to 8:30 pm Monday-Friday, 9 am to 5 pm on Saturdays and 1:30 pm to 5 pm on Sundays.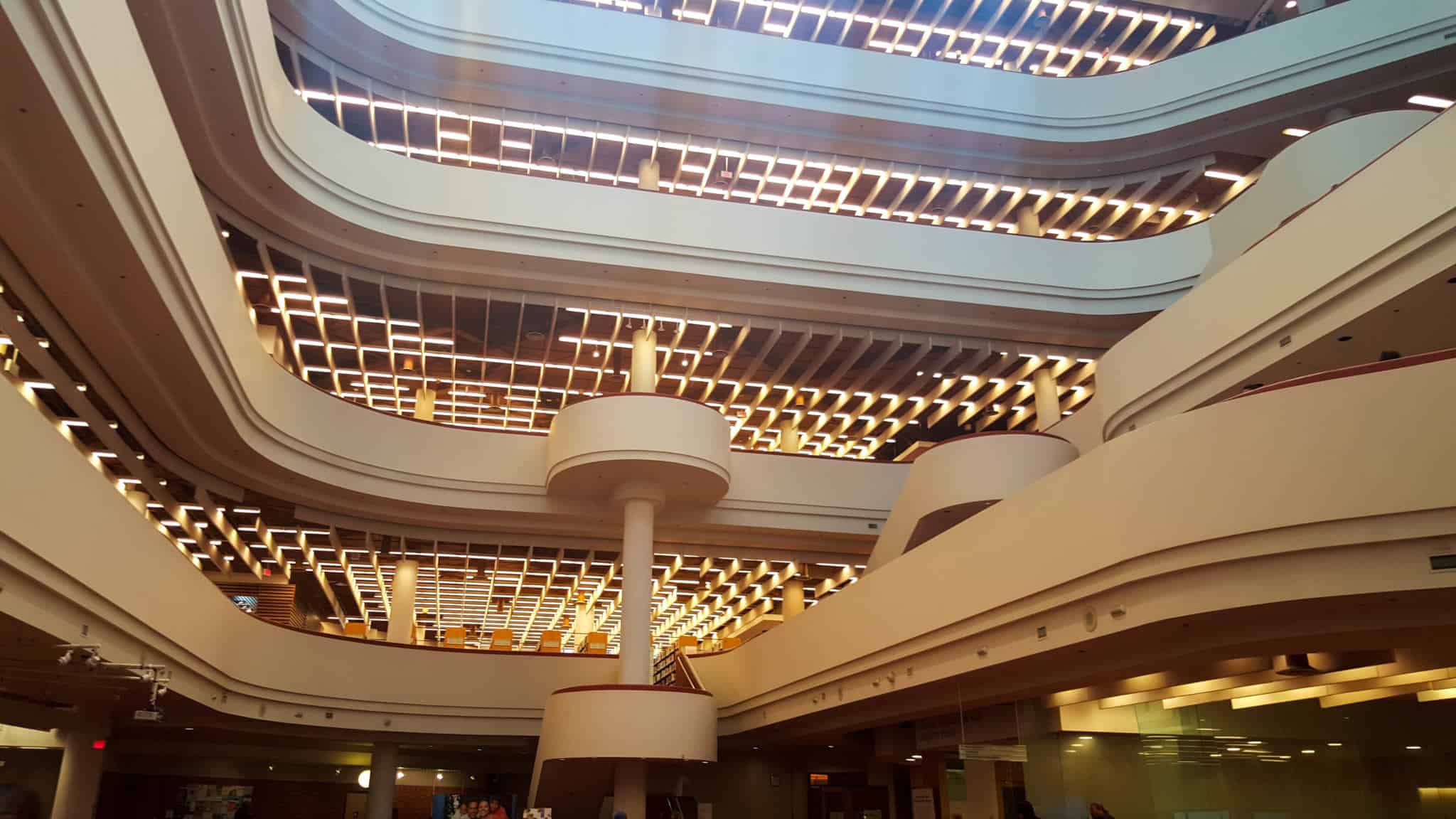 Do a self-guided walk of Toronto
The City of Toronto offers some self-guided walks that are obviously free since you're partaking in them yourself and gives you an opportunity to explore the city at your own pace. 
Explore Cabbagetown
Cabbagetown is a very historical neighborhood of Toronto located on the east side of downtown, close to the Don Valley Parkway. It was the original settlement of a lot of the Irish immigrants to Toronto and now has one of the largest grouping of Victorian homes in North America.  It's a weird mix of a neighborhood right now because while the area is being super gentrified it used to be low-income and you can still see the marks of that but it's a cool area to explore!
Check out one of the few remaining Banksy pieces in Toronto
Banksy is one of the most recognizable artists of our time and while most people may not know who he is identity wise pretty much everyone recognizes his work. Banksy came to Toronto in 2015 and while he did create multiple pieces a lot of them were unfortunately destroyed. One of the few remaining ones can be found at the intersection of Church Street and the Esplanade on the side of the Goose Island Brewery. The exact address of the piece is 4 Church Street and it'll be closer to the ground and covered to avoid further damage!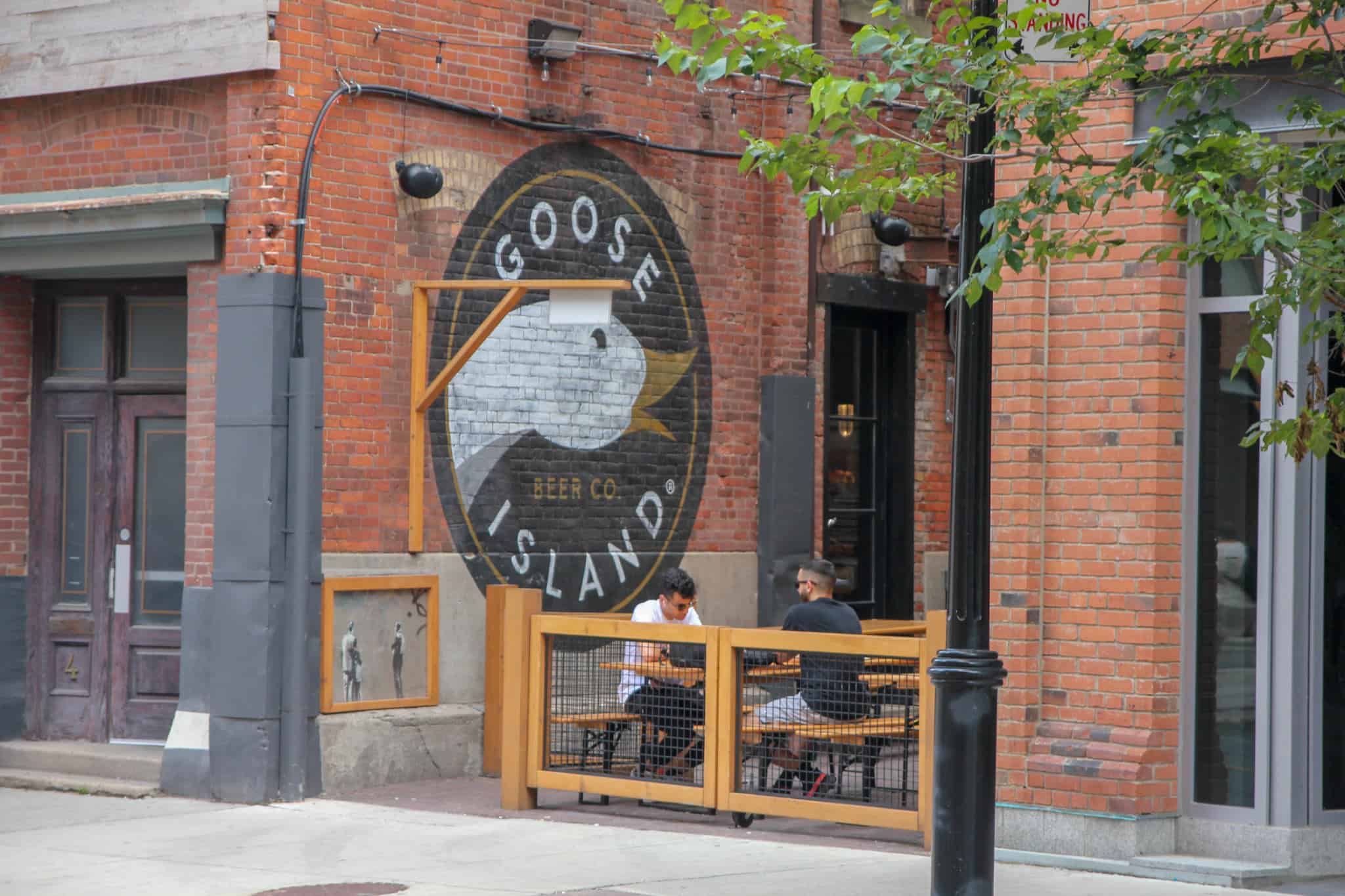 Explore Union Station
Union Station is pretty much the central station of Toronto. It's giant and while before you would only visit to check out the Grand Hall and the architecture of the building there's now actually lots of little shops and restaurants and a brand new food court to explore!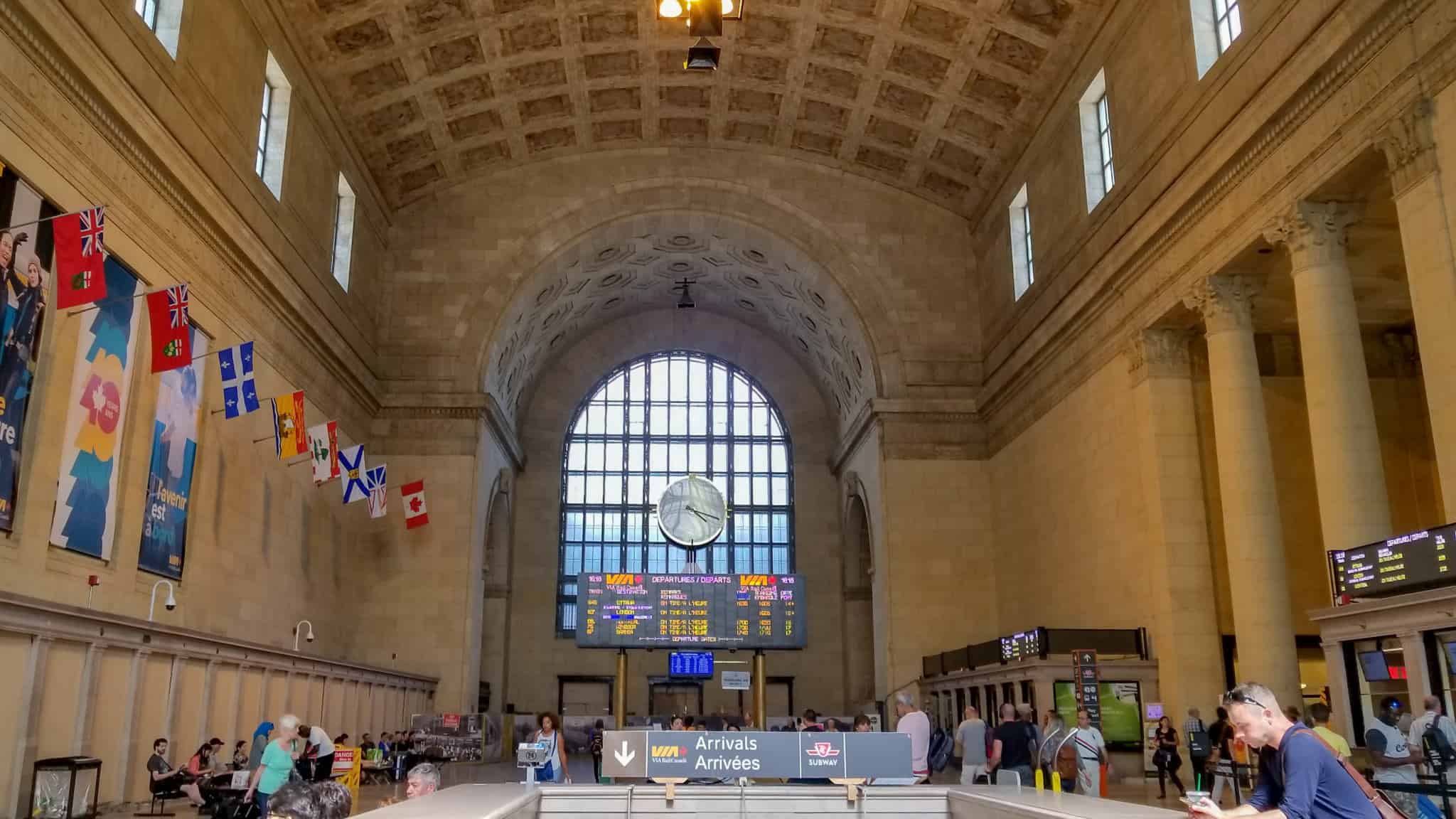 Visit the Old Don Jail
The Old Don Jail, located at 550 Gerrard Street, has been converted into what is now Bridgepoint Health. The administrative building still has the elements of the jail in the architecture and it's open to the public for viewing Monday-Friday between 9 am and 5 pm. It is completely free to visit and it'll be a self-guided tour with help of all the historical plaques that are on the buildings. 
Visit Toronto's First Post Office
The very first Toronto Post Office can be found at 260 Adelaide Street East where the closest subway station would be King station. The post office now operates as a museum and while admission is free they recommend a donation of $2 but it would of course be up to you. You can check out hours and more information here.
If you're looking for more things to do in Toronto check out these guides of things to do in Toronto in summer, fall, winter and spring!
There you have it! My absolutely giant list of free things to do in Toronto. How many of these have you managed? How many are you planning to do? Let me know in the comments and as always pin this post for your upcoming visit to Toronto!