Ah, spring. Quite a fickle time in Toronto to be honest. We know it's technically spring as of March 20th but does the weather agree with us on that front? Often times not. It pretty much feels like winter all the way through March and parts of April but that's okay because there are plenty of things to do in Toronto in Spring and they're a great way to forget about the fact that you're freezing in the morning and sweating by the afternoon!
Catch the home opener for the Toronto Blue Jays
The Blue Jays Home opener is always a sold out game and quite an event! The opener was on March 28, 2019 so we've all obviously dropped the ball (get it?!) on this one BUT catching a Blue Jays game is still fun in the spring! It's a slightly different atmosphere than in the summer. The roof is typically closed and there seems to be more baseball fans as opposed to just people hanging out at the game. Plus since it's in-doors you get to enjoy a spring time activity without freezing!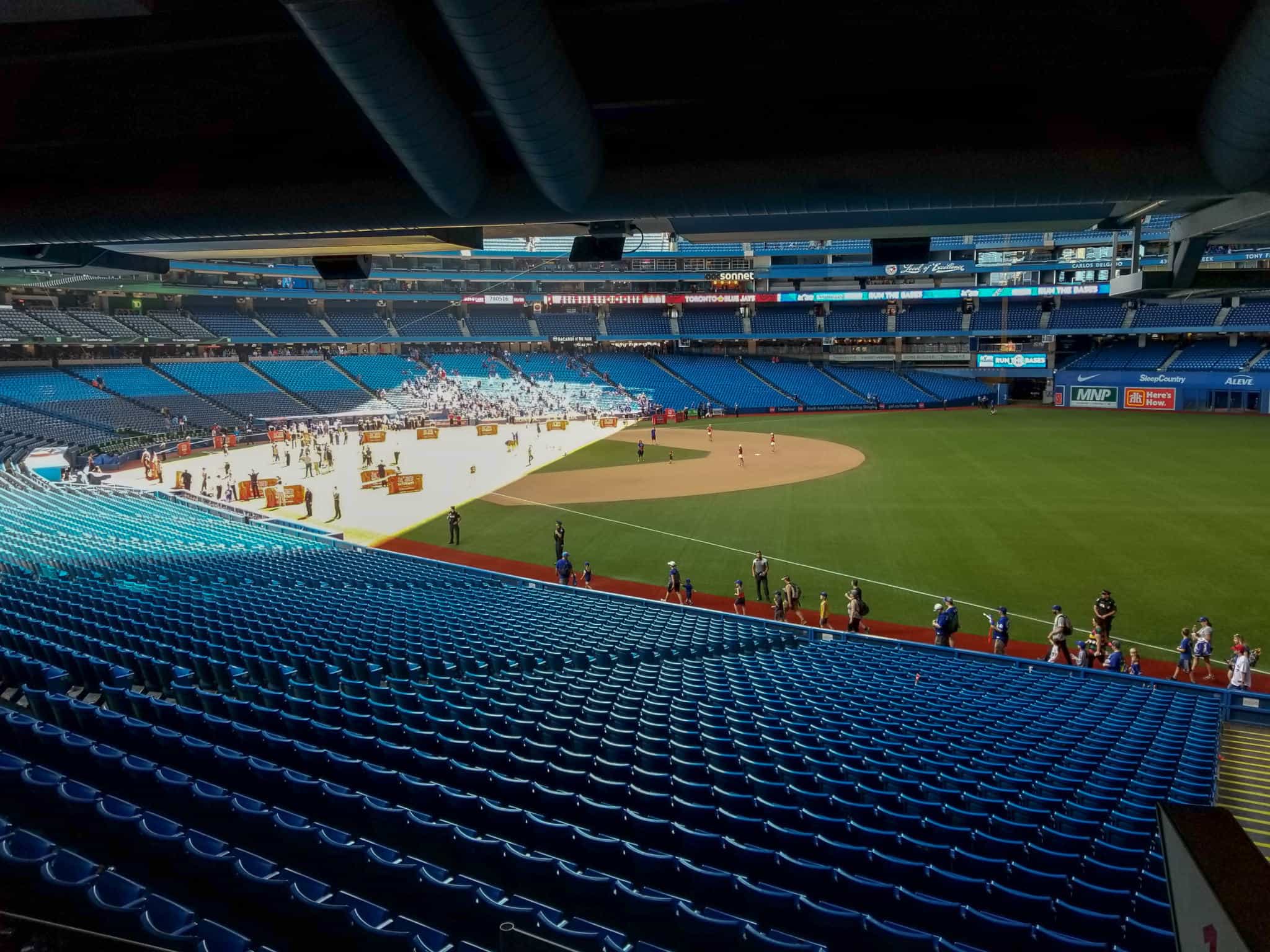 Check out the exhibits in the Contact Photography Festival
The Contact Photography Festival is the largest photography festival in the world and takes place annually in Toronto. It runs between May 1-31. There are over 200 events taking place across the Greater Toronto Area during the festival. The launch party is on May 1, 2019 between 7 pm and 11 pm at the Ryerson Imaging Centre and is free for the public to attend! The main exhibitions are done in collaboration with museum, galleries, artist-run centres and site-specific public art projects. The festival is free except for at some of the major museums where admission fees may apply. You can find a list of exhibitions, their run dates and their locations here. 
Eat under a dome
We're lucky here in Toronto because we're such a giant city we typically end up getting a lot of the very cool events that cities like London, New York and Los Angeles get. One of the things you may have seen all across Instagram are these dome installations that you can eat dinner in! Toronto's now got its own dome event taking place in the Bentway under the Gardiner. The event is called Dinner With a View and you can check out the reservation process here. A lot of the dates are sold out since the hype around this event has been quite intense so make sure to get a reservation in quickly if you're interested in taking part!
I do want to point out that it is pricey even by Toronto standards. Dome reservations are $149 and dinner is mandatory and clocking in at $99 per person. The reservations are for 4 people minimum so you're easily looking at almost $200 bucks after taxes and tips. What I would suggest is that if that price isn't within your budget to perhaps just take an evening scroll past the domes! They're still quite pretty to look at!
Spring Bird Festival at Tommy Thompson Park
Tommy Thompson Park is one of the largest green spaces in Toronto and an important stop for migrating birds. This is celebrated with the Spring Bird Festival taking place on May 11, 2019! There are lots of activities for people of all ages wanting to learn more about the 318 (!) species of birds that have been recorded at the park. You can check out the list of activities here.
Check out a Pedestrian Street Festival
Toronto's a city of festivals. Every occasion and every neighborhood has one and while a lot of them take place in the summer there's actually a ton of them going on in the spring! Spring Into Parkdale will take place May 11, 2019, Roncy Rocks will take place June 8, 2019, Dundas West Fest will take place June 7-9, 2019 and Taste of Little Italy will take place June 14-16, 2019. Don't forget that Pedestrian Sundays start back up in Kensington Market on May 26, 2019 as well!
The Toronto Street Festivals are a fantastic way to explore a neighborhood you may not have spent a lot of time in before.  There's usually some live entertainment, vendors and lots of food available. They're all usually free to attend as well which is great for the budgeting conscious explorers!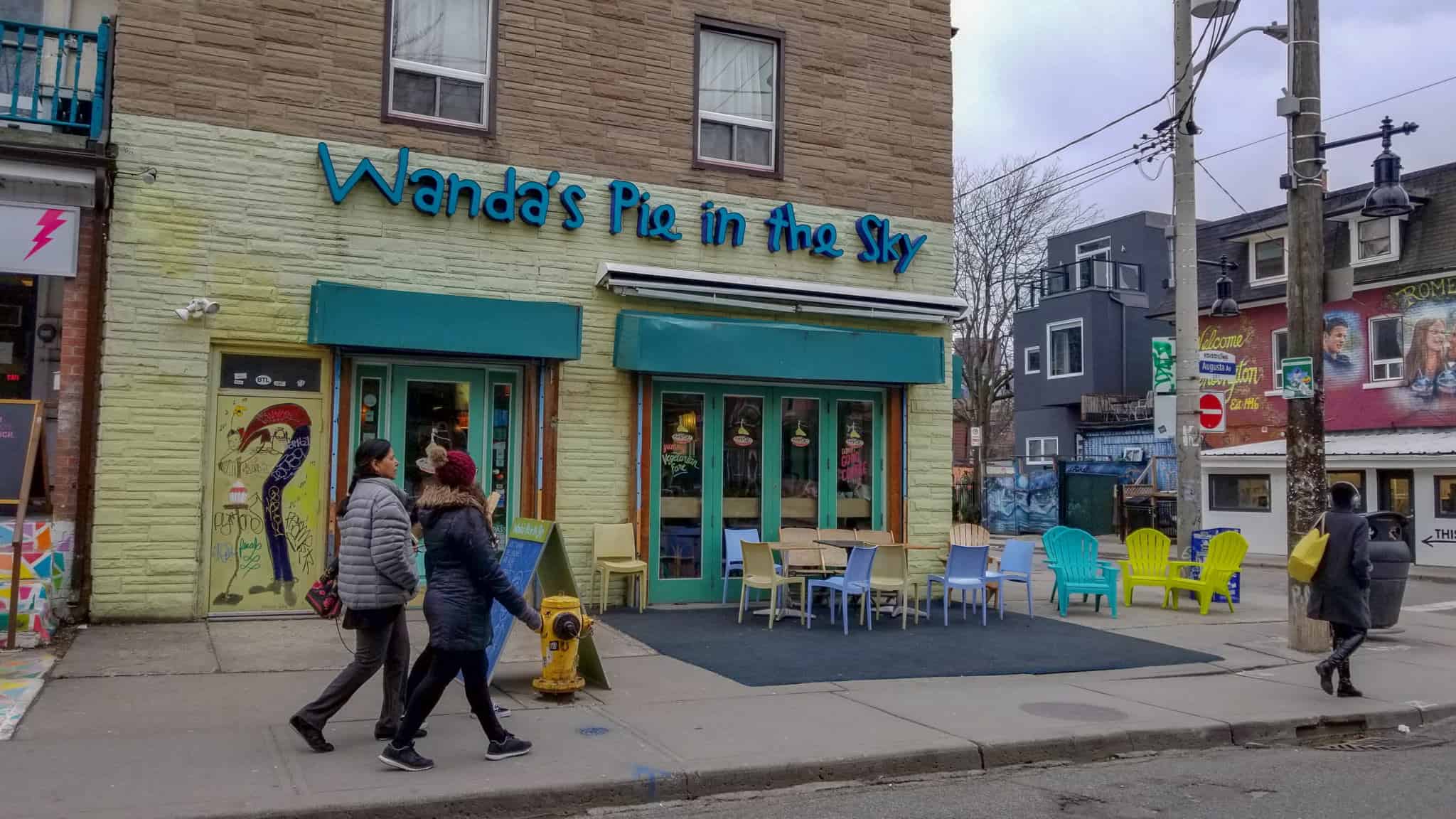 Check out the Easter Parade
The annual Toronto Beaches Parade will take place on April 22, 2019 starting at 2 pm. The parade's been running since 1967 so this is definitely a Toronto spring staple worth checking out. You can find out more information on the route here. The parade starts around Victoria Park and Queen Street East and goes west along Queen Street East until Woodbine Avenue. The whole parade takes about 2 hours in total!
Celebrate Record Store Day
Record Store Day is a day that recognizes independent record stores all across the world. It's taking place on April 22, 2019 and it's a great excuse to finally pop into that record store and pick up an album or two to support your local businesses! This fantastic list will show you all of the record stores close to yourself and you may be surprised to find how many there are. Toronto's got like 20+ stores and while I personally loved Henry's in Scarborough I think picking whatever is closest to you and supporting that store is great!
Visit the Coffee and Tea Expo
The annual Coffee and Tea Expo returns this year for the May 4-5, 2019 weekend. The expo is hosted at the Town Square at Shops on Don Mills. The event is all about coffee and tea and what's happening in that world. There's workshops on how to make yourself tea and barista classes and of course free samples! The event isn't free to attend but you can tickets here for under $20!
Visit the Ai Weiwei Exhibit at the Gardiner Museum
The Gardiner Museum is one of the less visited museums in Toronto (comparatively that is) despite it being located right across the street from the Royal Ontario Museum. They're on the smaller side but they do get in fairly large exhibitions like the current one on display: Ai Weiwei: Unbroken. Ai Weiwei is one of the most influential artists and human rights activist and has been arrested for his activity work by the Chinese government. To be fair, I don't keep a giant eye on who's relevant and who isn't in the art world but there was a lot of hype around this exhibit so I was excited to check it out. It was also our first time at the Gardiner Museum and I was pleasantly surprised by how much I liked it!
Tickets to the exhibit are included in the general admission fee which is $15 for adults. Please note that there's no timed entry for the exhibit. It's first come first serve and entrance in to the exhibit is limited so you may encounter a line up. They'll also make you take off your jacket/bags but there are little cubbies right at the entrance that you can leave those at. 
Celebrate Earth Day
Earth Day takes place annually across the country every spring and is this year taking place on April 22, 2019. The day is all about nature and the environment and doing something to either give back to that or to help nature thrive. There are events across the country for Earth Day and of course Toronto is no exception. There are a number of events across the city with notable locations like The Toronto Botanical Gardens and Downsview Park!
Visit the the Toronto Flower Market
While the Toronto Flower Market runs throughout the summer it actually opens in the spring! The first event for this year's market is on May 11, 2019. There's a second date in spring as well on May 1, 2019! As usual, the market takes place at the CAMH campus downtown. The market's all about local grown Ontario flowers and is a great way to bring some joy into your home and support local businesses. You can check out the vendors and upcoming dates here. 
Get outside and enjoy nature
Spring is a great time to get outside in Toronto. The parks aren't as busy and the beaches are nice and empty. The temperatures are getting nicer so you won't be freezing and you'll get your dose of vitamin D too! Toronto's got plenty of parks and beaches to choose from so you most likely won't even go far to get this one done and we all know that spending time outside makes you a happier person!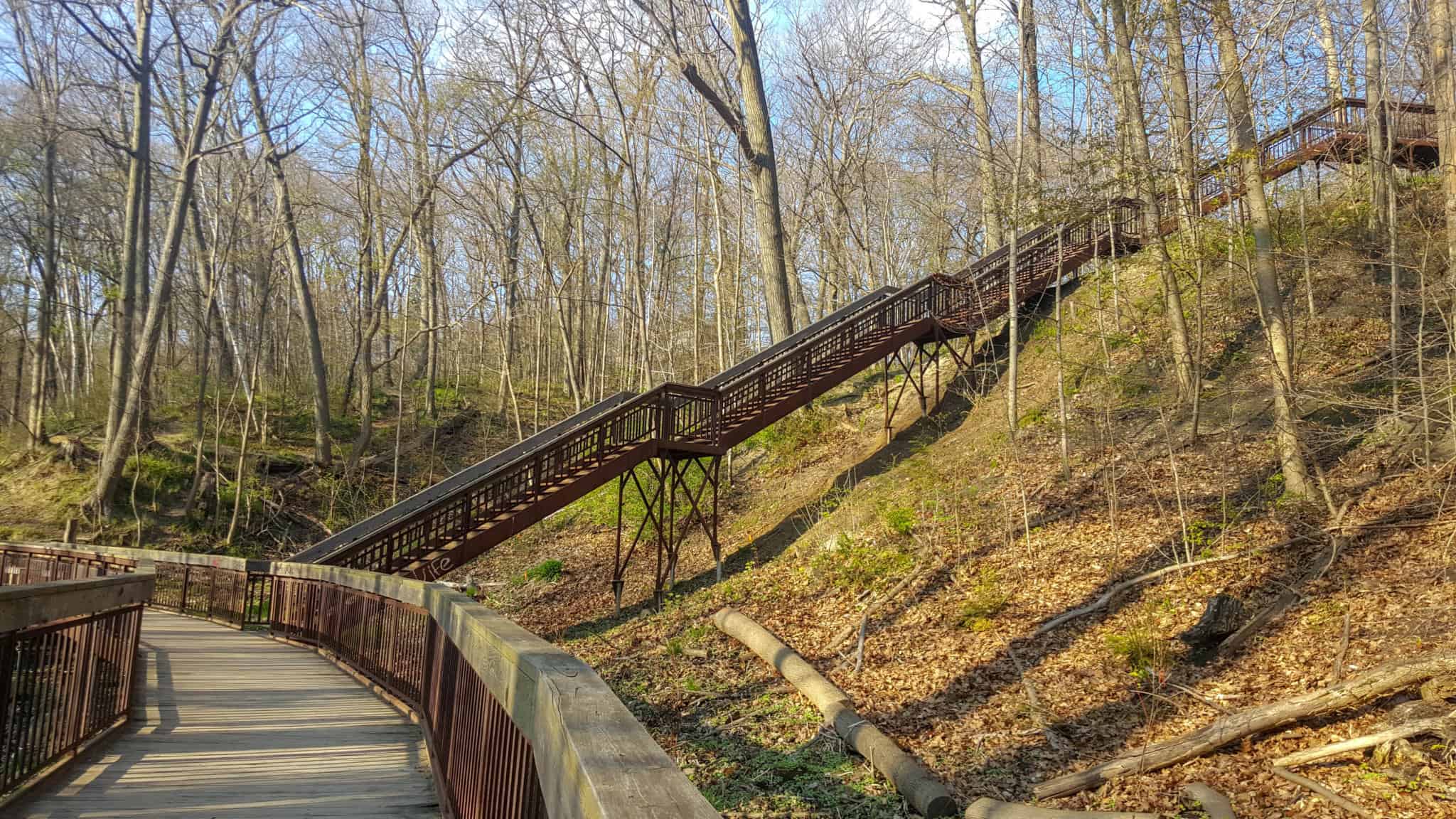 Take in the Toronto Comic Arts Festival
The Toronto Comic Arts Festival takes place on May 11-12, 2019 at the Toronto Reference Library. The event is all about celebrating the art of comic books and the artists behind them! The festival includes readings, workshops, gallery shows and art installations! The event's been running since 2013 and now has more than 20,000 visitors attend all the events! You can check out the events and programs here.
Check out the permanent Infinity Mirrors Exhibit
The Yayoi Kusama's Infinity Mirrors Exhibit was an extremely popular exhibit when it was hosted at the AGO last year. There were 1000s of people waiting online to get tickets and same day tickets had line ups out the doors and around the building! We did get to visit it and I totally see why it was so hyped. The rooms are like made for Instagram but even if Instagram isn't your thing, the amount of details that went into the creation of the rooms themselves is very impressive! 
With how popular the Mirrors Exhibit was, the AGO started a public fund raiser to buy a Mirrors Room for their permanent collection! They were successful in their goal and best of all is that it's a brand new room that wasn't part of the original exhibit. The permanent room is called "Let's Survive Forever" and will feature lots of orbs hanging from the ceiling and placed around the ground. It opens to donors on April 5th and to members of the AGO on April 23 and finally opens to the public on May 25, 2019. Entrance will be free with your general admission ticket but you will need to have reserved a timed spot ahead of time! You'll get a text 5 minutes ahead of your time slot in case you're in a different part of the AGO when it's coming up. You can check out more information on the room here.
National Canadian Film Day
National Canadian Film Day takes places on April 17, 2019 and celebrates all things Canadian Cinema! This year is the 100th anniversary! There's a ton of events going on around the country and of course Toronto is no exception. There's a ton of events to check out and it's a great way to celebrate the movies!
Check out Stackt Market 
Stackt Market finally opened to the public this week and can be found at 28 Bathurst Street. The Stackt Market is a super cool project which turned old shipping containers into retail and food spaces! There's everything from flower shops to donuts stores to design studios! The website lists all the vendors that you'll be able to check out but there's no better way to find out what the Stackt Market has to offer but to head there and check it out! You can find hours and directions here. 
Indulge in some nostalgia at HideSeek
HideSeek is a pop-up experience similar to Happy Place that was in Toronto in the winter. HideSeek is all about childhood nostalgia and the 12 rooms are super interactive and meant to bring out the kid in you. This one's definitely on my list to do since I love these kind of installations! They're super fun and yes a little silly but you get tons of great pictures out of it! HideSeek runs between March 30, 2019 and June 2, 2019. Tickets are $25/person and you can purchase them here. The pop up is located at 1305 Dundas Street West (in the vicinity of Trinity Bellswoods Park). 
Toronto's actually got a lot of locations for Cherry Blossoms which a lot of visitors to the city don't know. It's definitely one of the most popular things to do in spring in Toronto! The most popular and obvious place to check out the cherry blossoms is in High Park. There's even an online tracker for those cherry blossoms. But there are plenty of other locations to consider that aren't as busy: Trinity Bellwoods Park, Robart's Library, Toronto Islands, Mount Pleasant Cemetery and Centennial Park! These places are obviously not going to be empty but you'll see a significant difference here compared to High Park! As a side note, the weekends are obviously going to be crazy – if you can check out the blossoms on a week day you stand a much bigger chance of a smaller crowd!
Eat your way through the Poutine Festival 
The Poutine Festival takes place May 24-26, 2019 in the Yonge-Dundas Square right outside of Eaton Center. This year is actually only the second annual event but it obviously did well enough last year to come back for another time this year! You can check out the vendors here. It'll probably be fairly busy given the location but it's worth checking out to grab some food!
Luminato Art Fest
Luminato Art Fest is one of the biggest art events that happen in Toronto. It takes place between June 7-23, 2019. The festival has pretty much everything you'd want in an art festival including dance, film, opera, music, theater and so much more! Some events do require tickets but there are free events as well! Check out the list of events and filter by free to see what those are. There are packages you can get if you're interested in multiple events. There's no specific location since the events area spread throughout the downtown core!
Check out a venue during Doors Open
Doors Open is a really great event that's run across the province. It gives visitors access to private/closed buildings they wouldn't otherwise have been able to enjoy. The Toronto Doors Open event is taking place on the May 25-26, 2019 weekend. The list of venues that will be open to the public goes live on May 1, 2019 here. 
Toronto's got some spectacular buildings worth checking out during this event! We've done the Old Don Jail, the Ossington Law Library, one of the TTC Depots and the lighthouse on Centre Island! You can also visit lots of the stunning theaters without having to purchase a theater ticket! It's worth nothing that the events are free and you don't have to register ahead of time. Do keep in mind that some of the buildings will be super popular so there may be lineups for some buildings!
Watch a movie during the Hot Docs Festival
Hot Docs is the largest documentary film festival in North America and shows over 200 movies from both Canada and the rest of the world! The Festival runs between April 25th and May 2nd. The website's pretty cool because you can filter the schedule by title, date and subject so you're bound to be able to find something that fits your schedule and interest!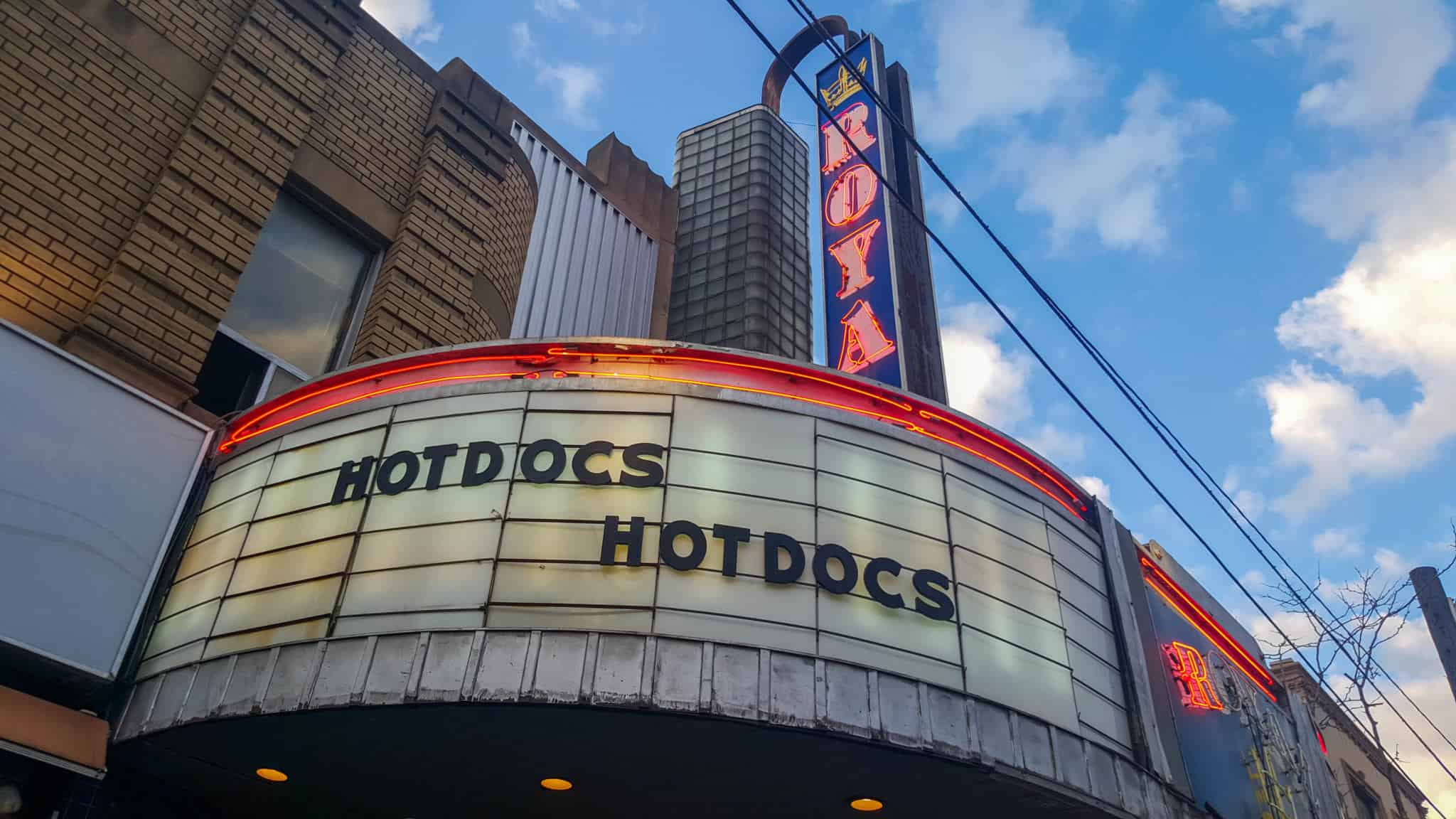 Visit the Art Fest in the Distillery District
The annual Art Fest returns to the Distillery District for the May 18-20, 2019 weekend (the long weekend!). Admission is free and there's a ton of free workshops to attend. There will also be lots of live music performances. If you haven't been to the Distillery District before then this is a great opportunity to explore it! It's a gorgeous part of Toronto with brick buildings, cobbled stoned streets and lots of beautiful little stores!
Visit a Night Market
You may have gotten the sense that Toronto loves its festivals and markets right? There's a ton of food markets running all through spring and summer and some of these include night markets. Spring's a couple of cool ones like the Artisan Cheese Night on June 7, 2019, Stops Night Market on June 18-19, 2019 and the Union Summer Market which starts on May 31, 2019. Please note that the first two require tickets! You can check out their pages for more information on those. 
Visit Utopia Pop Up
Utopia is another Instagram friendly pop up that's come up in Toronto. This one's nature themed and consists of 8 rooms. It runs between April 1, 2019 and July 31, 2019 and is located in the very cool Kensington Market. The pop up is closed Monday, Tuesday and Wednesday but open the rest of the week. Tickets are $25 and can be bought here. 
HOW MANY OF THESE ITEMS HAVE YOU ALREADY MANAGED TO CHECK OUT IN TORONTO? WHAT'S ON YOUR LIST FOR THE SPRING? LET ME KNOW IN THE COMMENTS AND PIN THIS POST FOR YOUR OWN TORONTO TRAVELS!