I've got this thing for flowers. Yes it's Instagram friendly, but more so than that it just makes me feel good. It's hard to be mad when you're looking at a field of flowers isn't it? Like you may have read me mention in previous posts Toronto has long winters. Like really long winters. Take for instance the fact that we're almost halfway through April and it's still snowing. It can get kind of tough to deal with if you love flowers and sunshine like I do. Luckily there's a solution for that: the Toronto Conservatories. Toronto's got three conservatories: Centennial Park Conservatory, Cloud Garden Conservatory and Allan Gardens Conservatory. One's located in the west end and two downtown but all three are free to enter and is one of the great cheap things to do in Toronto. They're an amazing way to combat some of the winter dread and a great activity if you happen to be visiting Toronto on a rainy day. Read on for important information like opening hours, locations and how to get to the conservatories. Plus, tons of pretty pictures!
Centennial Park Conservatory
Opening Hours: 10 am to 5 pm daily (365 days a year)
Location: 151 Elmcrest Road, Etobicoke (inside Centennial Park)
How to get there: Driving or TTC. There's parking in front of the conservatory itself if you opt to drive. If you choose to take the TTC the route with the least amount of walking is to take the subway to Royal York subway station and to then take bus number 48 heading West and getting off at Rathburn and Elmcrest Road.
Centennial Park Conservatory is a big space with over 12,000 square feet of plant collections split into three green houses. The conservatory opened in 1970 and has been a part of Centennial Park ever since. Originally the two wings were used for plant production but that's now been moved to a green house. 300,000+ plants are grown there yearly and then placed in parks around the city. The conservatory holds seasonal shows in summer, spring and fall and for both Easter and Christmas.
The main portion of the conservatory has over 200 different varieties of plants that bloom year round. The south wing is a dry house and would be the part featuring plants like cacti and succulents. The north wing features local plants in addition to the season displays. You can also find some wildlife throughout the conservatory like goldfish and turtles.
Once you're satisfied with the conservatory I'd recommend checking out the park itself. It's fairly large with ponds, cricket pitches, bike trails, baseball diamonds, playgrounds and lots more.
Cloud Gardens Conservatory
Opening Hours: 10 am to 2:30 pm on Monday-Fridays (closed on holidays)
Location: 14 Temperance Street, Toronto
How to get there: Closest subway station is Queen Street Subway station. You then walk south on Yonge Street and turn right on Richmond Street which should take approximately 5 minutes. If you choose to drive you're going to have to deal with street parking which is very minimal in the area – I'd definitely recommend transit for this one.
Cloud Gardens Conservatory is the most restrictive one in terms of timing (and one I had to visit on a random day off doing errands!) as it's only open for a few hours during weekdays and closed on holidays. The conservatory originally opened in the 1980's and was renovated in 2014 and then re-opened in 2015. Cloud Gardens is much smaller than either Centennial or Allan Gardens and has only the one open space inside it. There's more of a unified theme in here with the plants and settings resembling a rain forest. There's different levels that you can walk through by following the metal path which is supposed to resemble the feeling of going up into clouds.
While the conservatory is nowhere near the size of Centennial or Allan Gardens, it's got a beautiful outside area with a waterfall which is worth sitting around. Given it's close proximity to lots of office towers you'll see people inside and outside of the garden having their lunches which is also different from the other conservatories.
Allan Gardens Conservatory
Opening Hours: 10 am to 5 pm daily (365 days a year)
Location: 19 Horticultural Avenue, Toronto
How to get there: College Subway station is the closest station. Once there you take the 506 College streetcar heading east. You can also take the 95 bus south from Sherbourne station. If you drive you'll have to park on the street but it's a little bit easier with a number of side streets in the area. Just make sure you're paying attention to the signs!
Allan Gardens is the biggest of the three conservatories with six different wings/areas. There are two tropical houses which include plants like orchids. The cool temperate house displays plants from Australia and the Mediterranean. The Palm House includes palms (yes, duh right?), tropical vines and lots of colored seasonal plants. The tropical landscape house is where you'd find exotic plants like hibiscuses and jade vines. The arid house is where the cacti and succulents live.
Allan Gardens isn't set in a giant park like Centennial but there are playgrounds around as well as a dog off-leash area.
Allan Gardens actually has a really long history and can be traced back to 1858 when a local politician (George Allan) offered the Toronto Horticultural Society five acres of land to develop a garden. The following decade the City purchased the surrounding lands which was then released to the Horticultural society under the condition that the public has access to the grounds free of charge.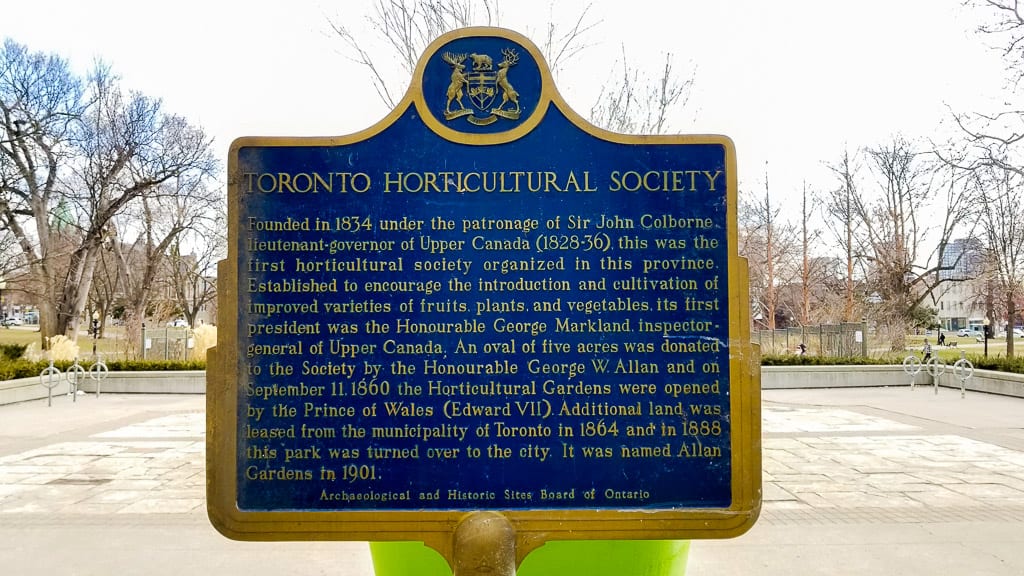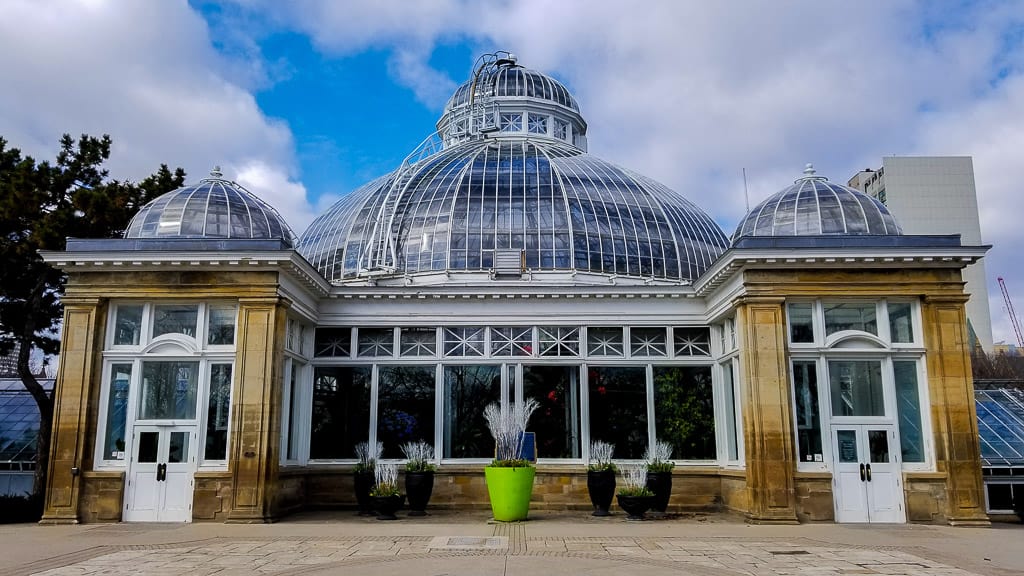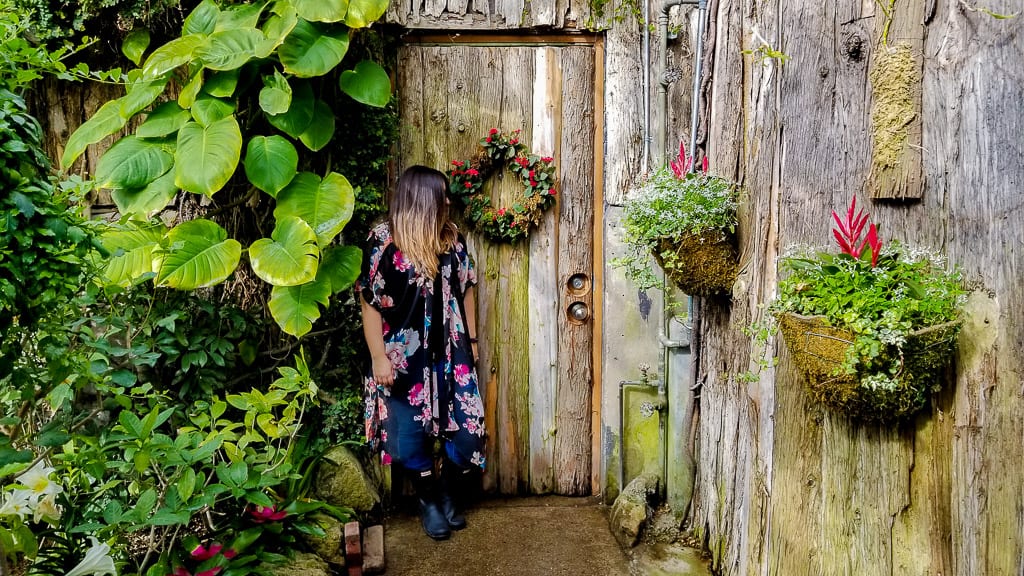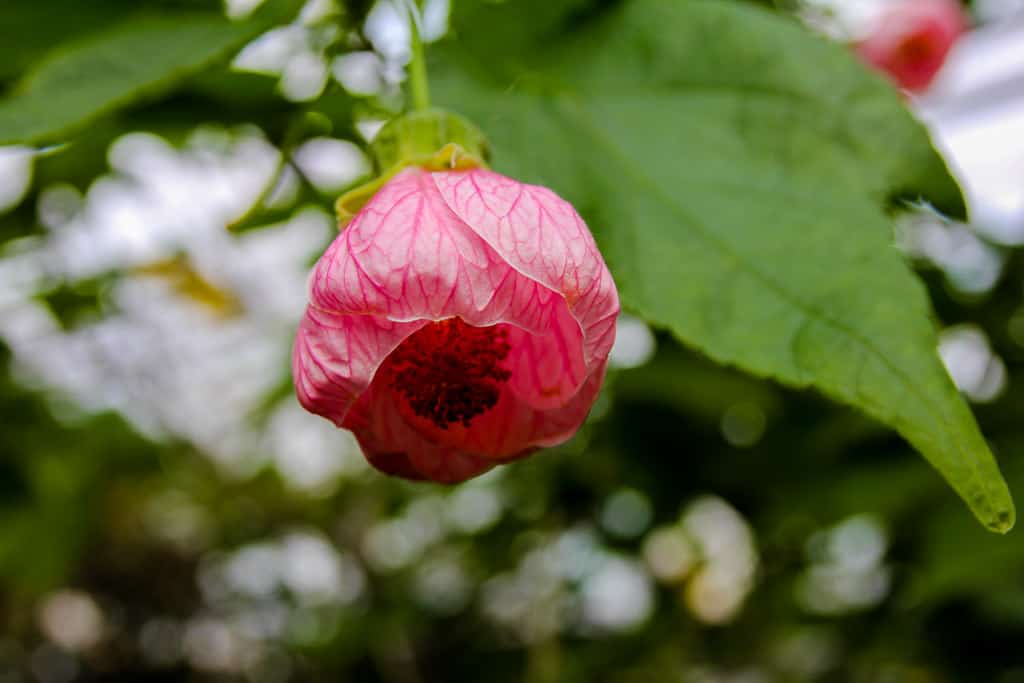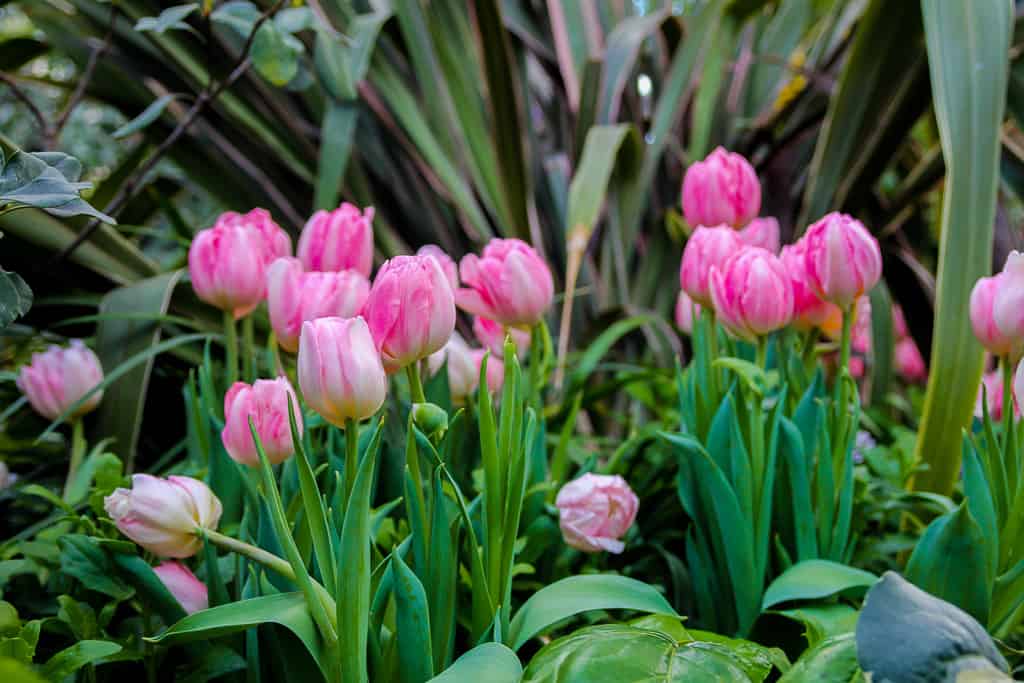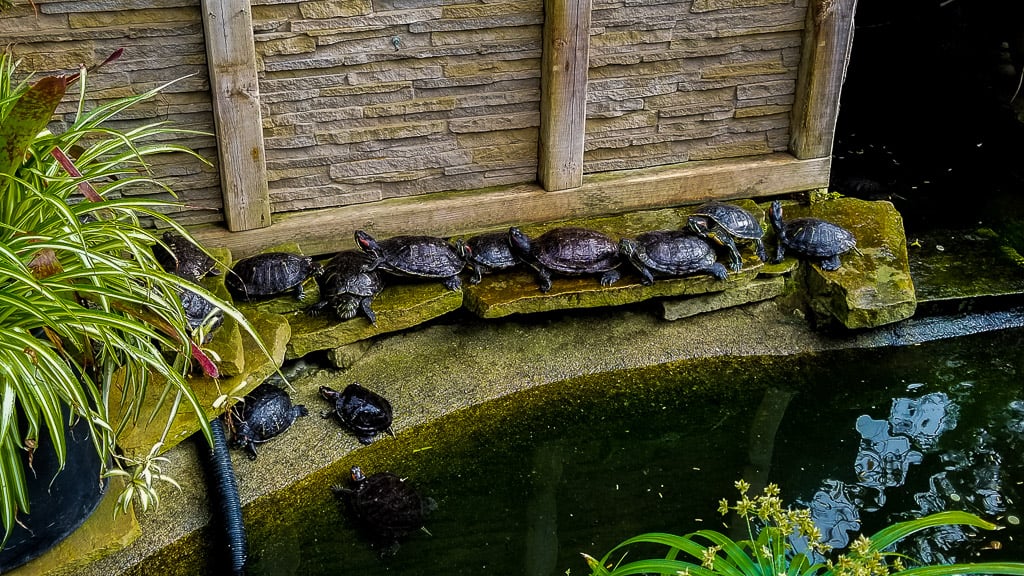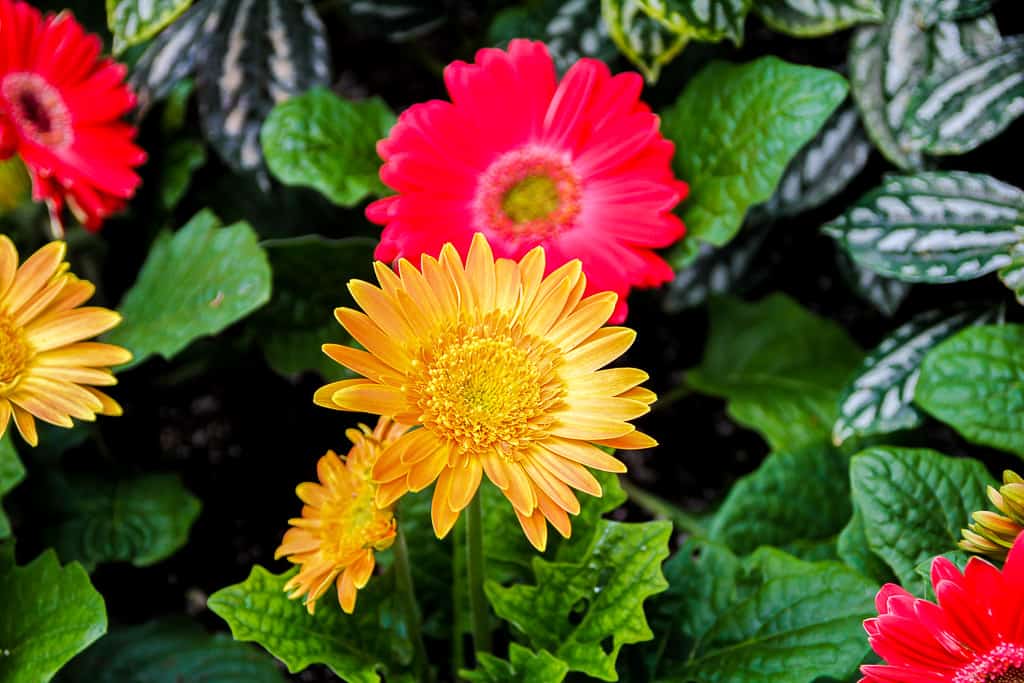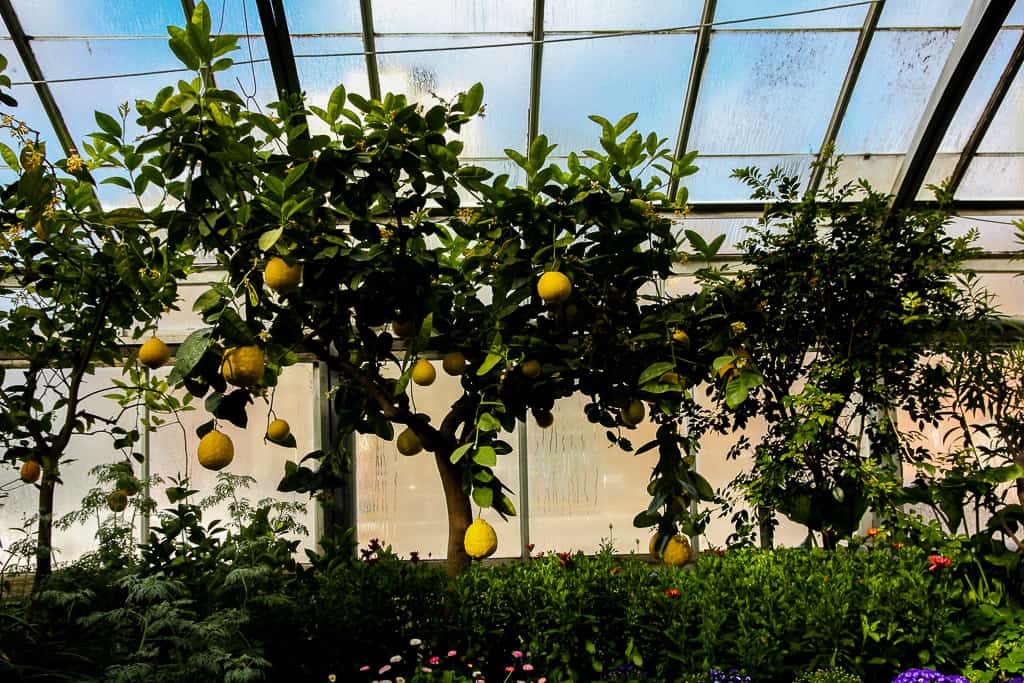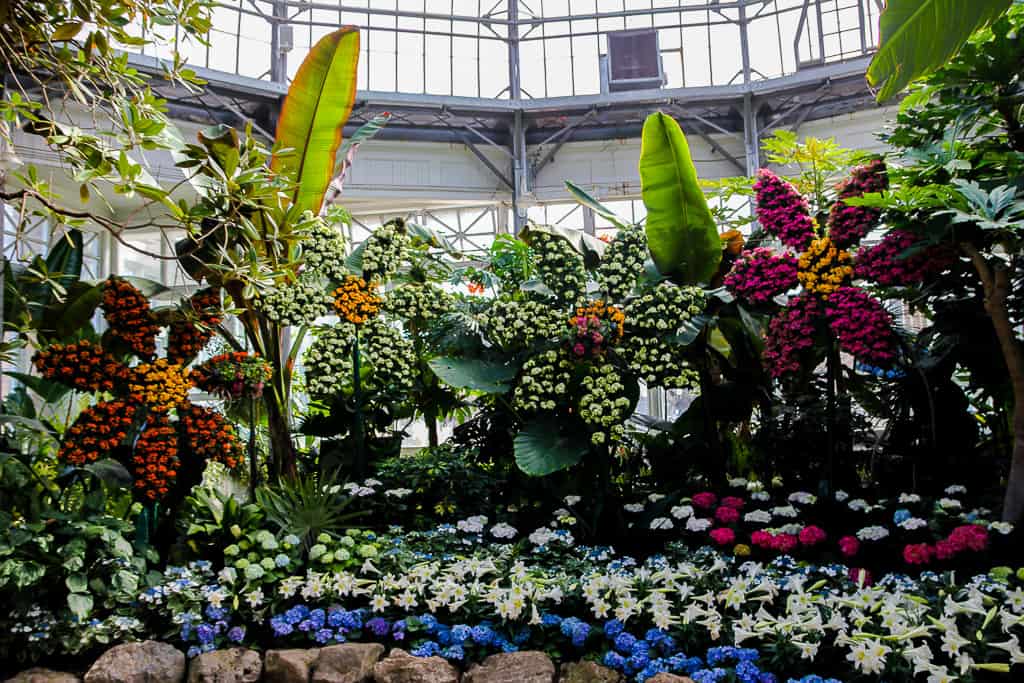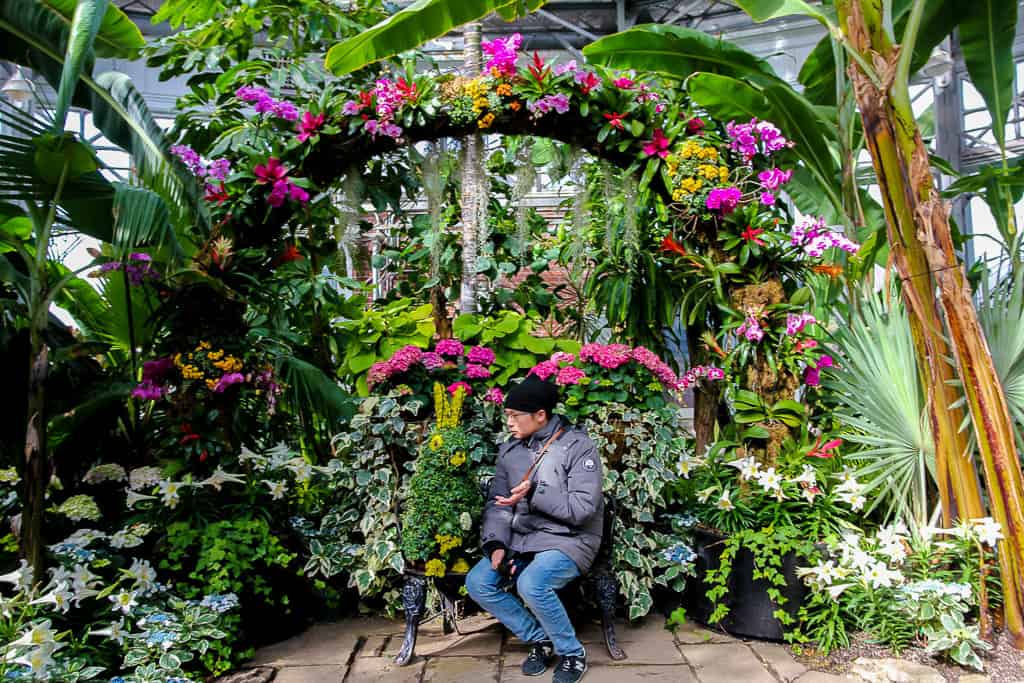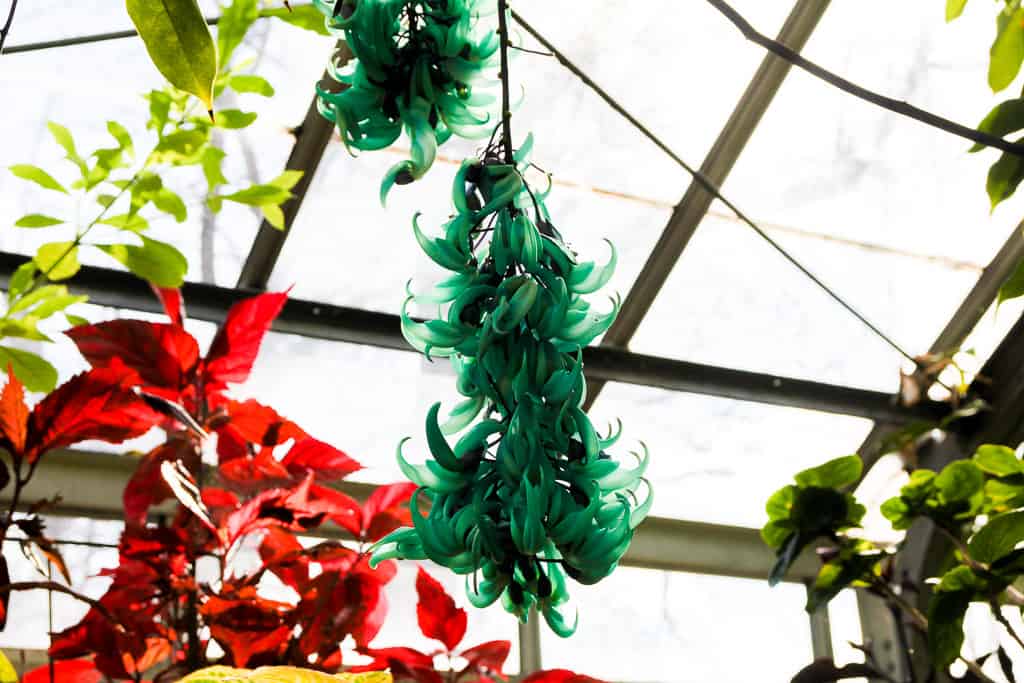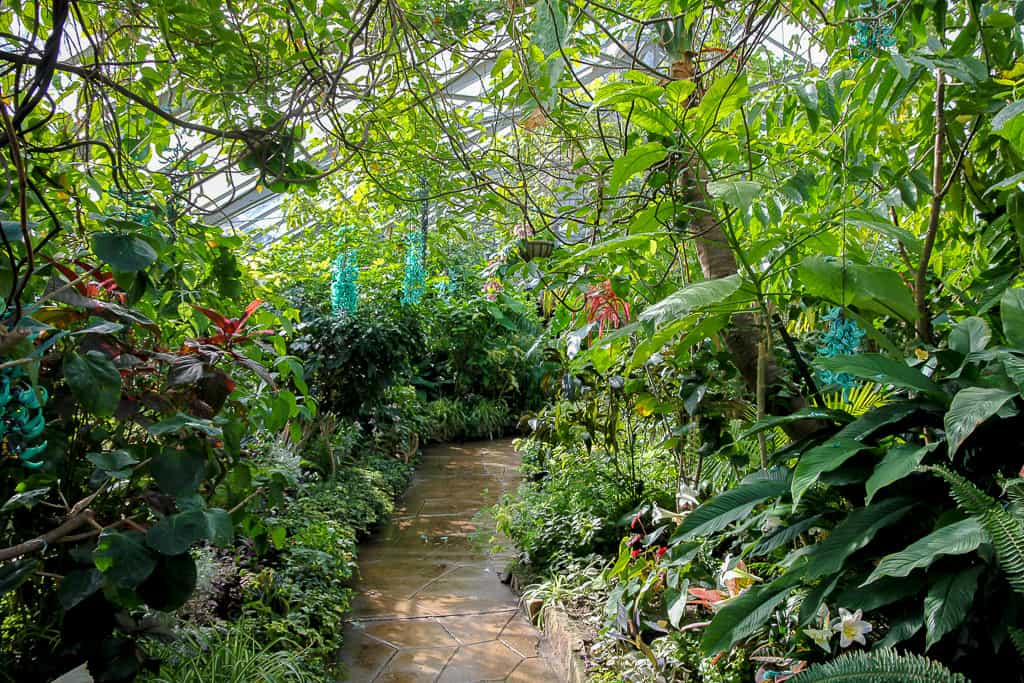 If you're interested in their proximity to other points in Toronto you can see where they're located on this map:
Have you visited any of the conservatories in Toronto? Which one was your favorite? Let me know in the comments and pin this pin for your upcoming visit to Toronto!