On July 1, 2017 Canada turned 150 years old. While that of course was a fantastic celebration the party has actually been going on all year and will continue to go on until the year ends. We've got 2 months left to celebrate all things Canada and in honour of that I've put together a list of 150 ways to celebrate Canada 150! I'd like to point out this list is pretty much a very epic Canadian bucketlist and can definitely be used next year too! So no excuses. Get to celebrating Canada!
Canada is a huge country with incredible amounts to see, do, eat and experience. While I think you should mix it up and try to do as many things on this list as possible, to get the proper experience, I've sorted them into two categories to make them slightly easier to look through. List item #1-#26 involves food/drinks because who doesn't love to eat/drink? The rest of the list involves sightseeing, activities, some miscellaneous items, culture and Canadian stereotypes. Take a look at the list and let me know in the comments what you've already done or what you will be doing this year. Happy year of Canada!
1. Eat a beavertail
Beavertails are Canadian classics. They're pretty much a fried dough pastry covered with toppings. The classic is the sugar and cinnamon. But no matter how you dress it, it's always going to be yummy. You can search for a place to try one here.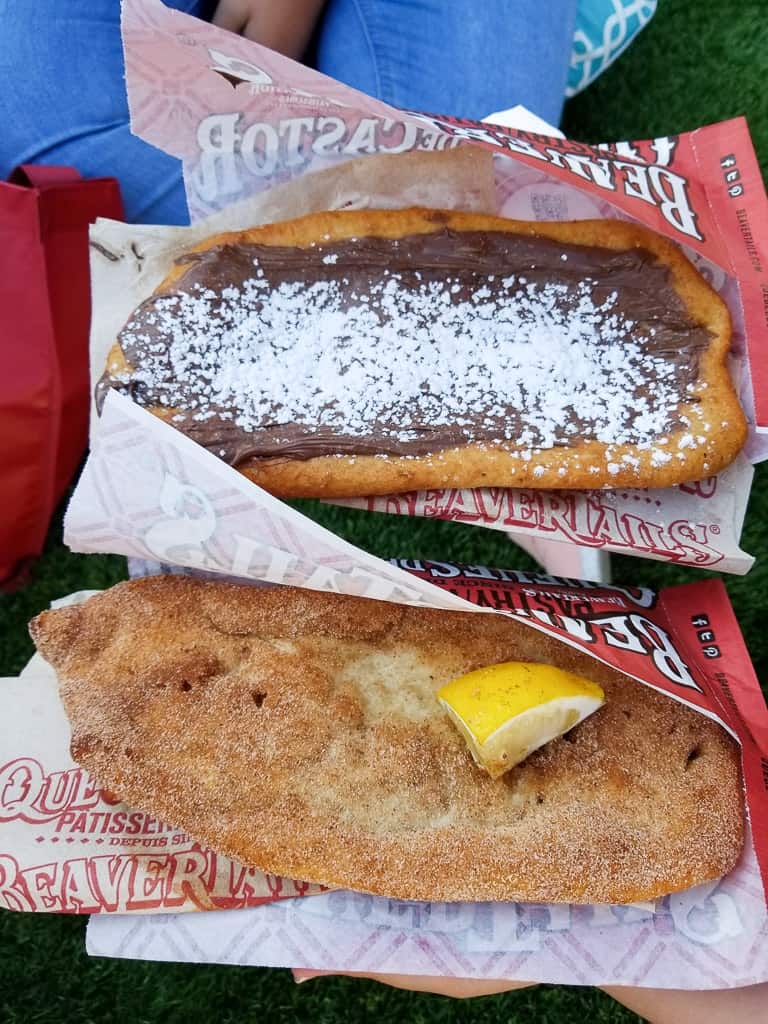 2. Try Canadian Bacon
Of course we've got what's considered regular bacon but if you're celebrating Canada you definitely should be trying Canadian bacon. Canadian bacon is pretty much back bacon or ham to some people. You can read more about what the difference is here.
3. Drink Tim Hortons
This one needs no explanation. Tim Hortons is the standard go to for Canadians when it comes to coffee so what are you waiting for? Head to the closest one and try one (or retry!) one immediately.
4. Have a double double
This is the local lingo for a coffee with two creams and two sugars and is apparently the way to go while having Tim Hortons coffee!
5. Try some timbits
Timbits are miniature snacks that are a signature Tim Horton item. They're essentially donut holes but come in a bunch of different flavors, glazes and fillings.
6. Enjoy some truly Canadian chocolate bars
You may not know that Canada has some unique chocolate bars like Coffee Crisp, Caramilk, Crunchie, Wunderbar, Crispy Crunch, Aero, Maltesers, Mr. Big, Glosette and Smarties. Definitely won't find these everywhere else.
7. Try some Ketchup Chips!
Ketchup chips have been around in Canada since the 1970s. They're a standard Canadian snack and if you haven't had them you definitely don't know what you're missing!
8. And why not some All Dressed ones as well?
Ketchup isn't the only chip flavour unique to Canada. We've also got all dressed chips which are a combination of barbeque, sour cream and onion, ketchup and salt and vinegar. Confusing right? But it makes for awesome tasting chips!
9. Enjoy Nanaimo Bars
Nanaimo Bars are a very Canadian dessert. It hails from Nanaimo in British Columbia. There are many different recipes that you can try including this one. Mcdonalds' locations around Canada do a seasonal McFlurry with the flavor as well!
10. Try some local breweries and beers
Canada's got some amazing selections when it comes to breweries and beers. Most cities and towns will have a local beer for you to try and it's a great way to support local businesses.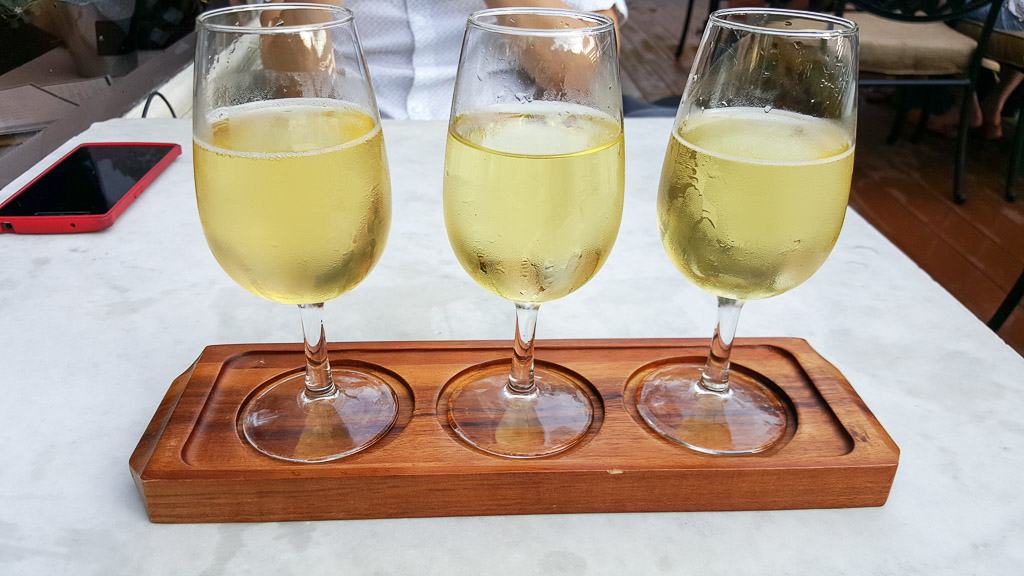 11. Drink a Cesar
The Cesar is pretty much the signature cocktail of Canada. If you're interested in trying out your own recipe, this is a good start.
12. Try a smoked meat sandwich in Montreal
A classic Montreal smoked meat sandwich consists of smoked meat, mustard and rye bread. One of the more popular one is Schwart'z Deli but it's always up for debate which is actually the best one.
13. While you're there, also try a Montreal bagel
These are definitely not the average bagel. They're thinner, sweeter and have a larger hole. They're also always made in wood-fired ovens.
14. Eat some KD Mac and Cheese
I may have been a Canadian for 15+ years now but I still can't tell you why KD Mac and Cheese is considered one of the national dishes of Canada, I just know it is. So try it! It's easy to make and you can find it in pretty much all grocery stores and convenience stores.
15. Make your next pizza a Hawaiian one as this was invented by a Canadian
The Hawaiian Pizza was invented by Sam Panopoulos in 1962. A Hawaiian pizza consists of the standard tomato sauce and cheese and is then topped with ham and pineapple.
16. Celebrate that unlike our neighbors to the south, we can have Kinder Eggs
For whatever reason, Kinder Eggs are banned in the States. But not here! So eat as many as you want and don't forget to build those sweet little toys!
17. Celebrate Canada's multiculturalism by trying foods from countries all around the world
You can find pretty much any type of food you're looking for across Canada due to the multiculturalism of the country. Immigrants from all over the world brought their own cuisine and recipes with them to Canada and as a result you'll pretty much never be bored eating in this country.
18. Try Ice Wine
Ice wine is made from grapes that have frozen while still on the wines and Canada makes some pretty awesome varieties!
19. If Tim Hortons isn't your thing (are you a monster??) try another Canadian coffee shop, Second Cup
20. Eat Poutine
Ah, the national dish of Canada pretty much. It's fries covered in gravy and cheese curds. There's a bunch of different variations of poutine but it originally hails from Quebec and is definitively a must when celebrating Canada!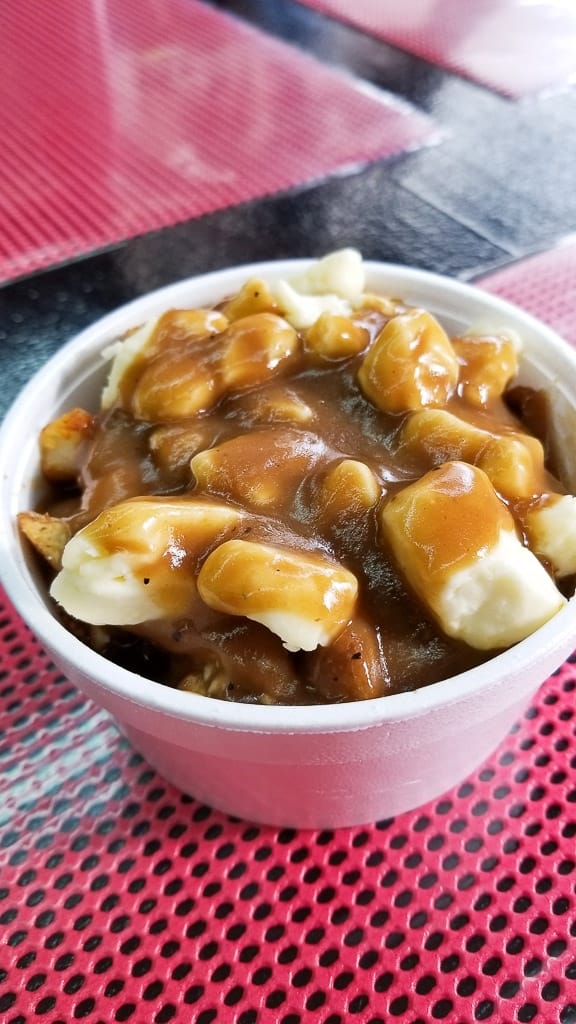 21. Put Maple Syrup on everything
About as Canadian as it gets isn't it? Go for the classic pancakes and syrup or get adventurous and try it on other things!
22. Try some locally made fresh icecream
23. Have a special Oh Canada! Oh Henry Bar
24. Eat lobster in PEI
Prince Edward Island is incredibly well known for their fresh lobster and they've even got two official lobster seasons for it.
25. Try some oysters in PEI
Like the lobster, Prince Edward Island is also known for fresh oysters.
26. Eat Canadian salmon
Another Canadian staple is salmon. You'll find it across the country and across different cuisines. No matter how you cook it, it's Canadian.
27. Take in a baseball game
Baseball may be America's favorite past time but Canada has one team in the MLB so celebrate Canada by cheering for the Toronto Blue Jays!
28. Take in a hockey game
Canada has 7 teams in the NHL (Montreal Canadiens, Toronto Maple Leafs, Ottawa Senators, Winnipeg Jets, Edmonton Oilers, Calgary Flames and Vancouver Canucks) so any one of them would be a great way to support Canada (but obviously the Maple Leafs would be the best, haha!). In addition to this Canada has teams in the American Hockey League worth cheering on as well (Belleville Senators, Laval Rocket and the Toronto Marlies).
29. Take in a basketball game
Jut like we've got a baseball team in the MLB, we've also got a team in the NBA. That team would be the Toronto Raptors who actually aren't half bad so they're a great way to show some Canadian pride.
30. Take in a soccer game
This sport hasn't always been big in Canada but is finally finding it's footing (yes, I'm always this puny). There are 3 Canadian teams in the MLS: Toronto FC, Vancouver Whitecaps FC and Montreal Impact. You can also support the Canadian National Soccer team who are currently trying to qualify for the World Cup.
31. Visit the Calgary Stampede
The Calgary Stampede is an annual rodeo, exhibition and festival that takes place in Calgary, Alberta.
32. Visit a National Park

Canada has 46 amazing national parks. Make sure to visit as many of them as possible!

33. Visit the FIRST national park – Banff National Park
Banff National Park is located in Alberta. It was established in 1885 and was the very first Canadian National Park and is an absolute must do on a Canadian Rockies itinerary. 
34. Visit one of Canada's Historic Sites
There are more than 970 national historic sites in Canada. 171 of the sites are managed by Parks Canada. You can find a list of those here.
35. Spend a day the the Ex
The Ex, the Canadian National Exhibition, is an annual event that takes place in Toronto during the last two weeks of August, ending on Labor Day weekend. The Ex is particularly known for its crazy foods and can be enjoyed by people of all ages.
36. Terry Fox Run
The Terry Fox run is an annual event held in honour of the Canadian activist Terry Fox and his Marathon of Hope Foundation. This run is done in remembrance of the cross country marathon that Terry Fox undertook to raise money for cancer research after having cancer himself. To read more about this great cause please check out the official website.
37.  Chase Waterfalls
Canada has got some serious waterfall action. There's seriously too many waterfalls to count and I'm not even talking that giant one in Ontario either. Check out this list of very epic waterfalls.
38. Roll up the rim
Roll up the rim is a very Canadian tradition hosted by Tim Hortons every year. It involves rolling up the rim of your drink to see if you've won a prize!
39. While you're at it, visit the original Tim Hortons
The first ever Tim Hortons was located at 65 Ottawa St. N, Hamilton, ON. There's still a shop there with a museum and the sign from the original coffee shop.
40. Try to catch the northern lights
Seeing as we are a very northerly located country, Canada is ideal for trying to catch the northern lights. You just have to head slightly north haha. This is a pretty great website for tracking the lights to increase your chances!
41. Build an Inukshuk
Inukshuk's were used by the Inuits in Canada as directional markers. They were used as the official logo of the 2010 Olympics hosted in Canada too!
42.  Take in fireworks
There are lots of occasions for fireworks in Canada. You'll see them on the Victoria Holiday, Canada Day and New Year's eve!
43. Go berry picking at any farm across Canada
44. Pick some locally grown apples (with permission of course!)
Like berry picking, Canada's got lots of apple tree farms and you're contributing to the local economy by doing either of these activies!
45. Walk across the Capilano Suspension Bridge
This beauty is located just outside of Vancouver and with all the beautiful trees surrounding it, it's a great way to celebrate Canada and its nature!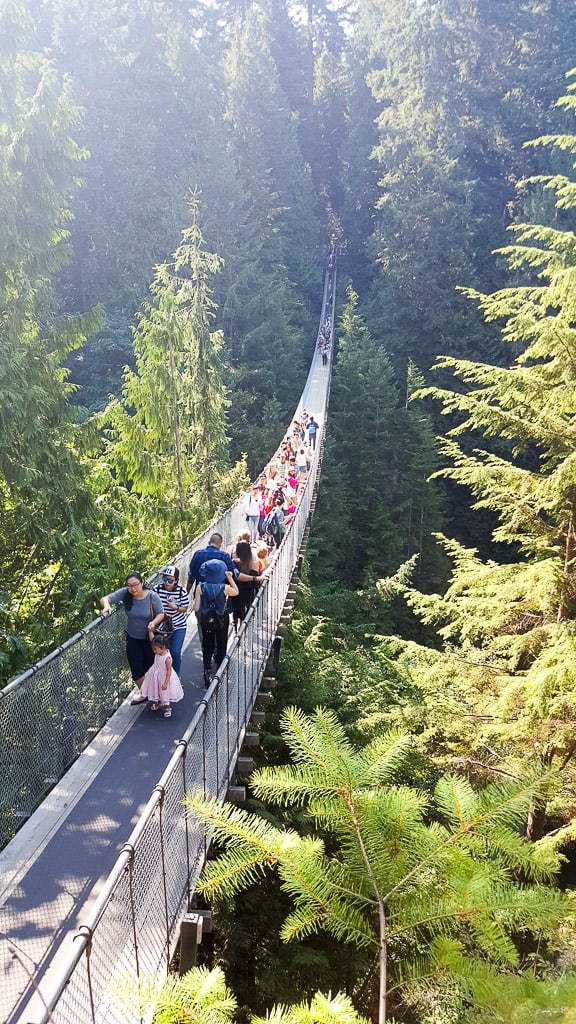 46. Rock some gear with the Canadian flag
This should be the easiest thing to do! Let your accessories/clothing speak your pride for you!
47. Visit Parliament Hill
As a proud Canadian, it's always good to learn about how changes are made in this country and where decisions are made. Lucky for us Parliament in Ottawa offers guided tours for free! Check out their site for details. Even if you can't schedule a tour, seeing the building itself is quite impressive and who doesn't want a selfie with Parliament?
48. Visit Niagara Falls
Do I even need to introduce this? All I have to say is that if you're visiting Niagara Falls the Canadian side is where it's at!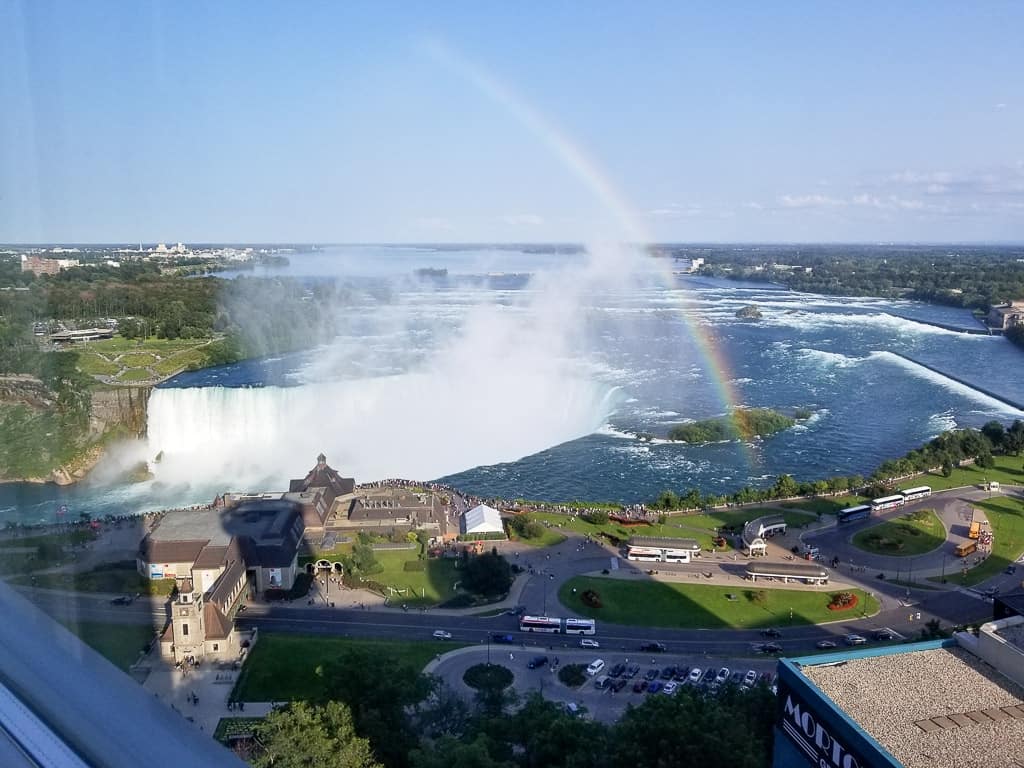 49. Ride the Maid of the Mist under the falls
This very cool experience let's you go behind (!) the falls. To get information on tickets and hours you can check here.
50. See the Stanley Cup at the Hockey Hall of Fame in Toronto
If you're a hockey fan, like many Canadians are, you've got to check out the original Stanley Cup that's on display at the Hockey Hall of Fame in Toronto.
51. Use your National Parks Pass
As part of the Canada 150 celebrations, the National Parks Pass was free for everyone. With over 220 National Parks/Historical sites there's lots of great places to discover and explore. If you're based in the Greater Toronto Area, I've done the work for you and put together this list of the closest locations to use the pass.
52. Listen to some truly Canadian music
Canada's got its fair share of incredible musicians. Why not support Canada by listening to artists like Tragically Hip, Nickleback, Drake, the Weeknd, Avril Lavigne, Celine Dion and of course Justin Bieber.
53. Watch movies set in Canada
Lots of movies are filmed in Canada but few actually get to be set in Canada. A couple of good ones to check out are One Week and Scott Pilgrim vs. the World. For more check out this article. 
54. Watch some Canadian TV
We've got some classic Canadian TV shows like Degrassi and Trailer Park Boys?. Why not celebrate Canada by binging a couple of seasons of a Canadian show (and throw in some great Canadian snacks too!).
55. Read some fantastic books by Canadian Authors
If you're looking for a different kind of entertainment stimulation then look no further than literature. With authors like Margaret Atwood, Yann Martel, Malcolm Gladwell and so many others it's very easy to find a great read by a Canadian author!
56. Use some truly Canadian Slang   
Now we're all aware of 'Eh' and it's association with Canadian slang. But did you know that a two-four is a 24-pack of beer? Or that we call our one dollar coins loonies? To get more familiar with how us locals talk check out this link. 
57. Sleep in an ice hotel
Yes, this is a real thing. And it's so cool it's on my bucket list! To find out how to book this very cool thing check out their website.
58. Visit one of the Canadian Christmas Markets
I know that Canada isn't exactly Germany or Austria but we've actually got some pretty epic Christmas Markets in our backyards to check out. Quebec City has a major one as does both Toronto and Vancouver. But there's lots of smaller markets around Canada so take some time to look up one in your area!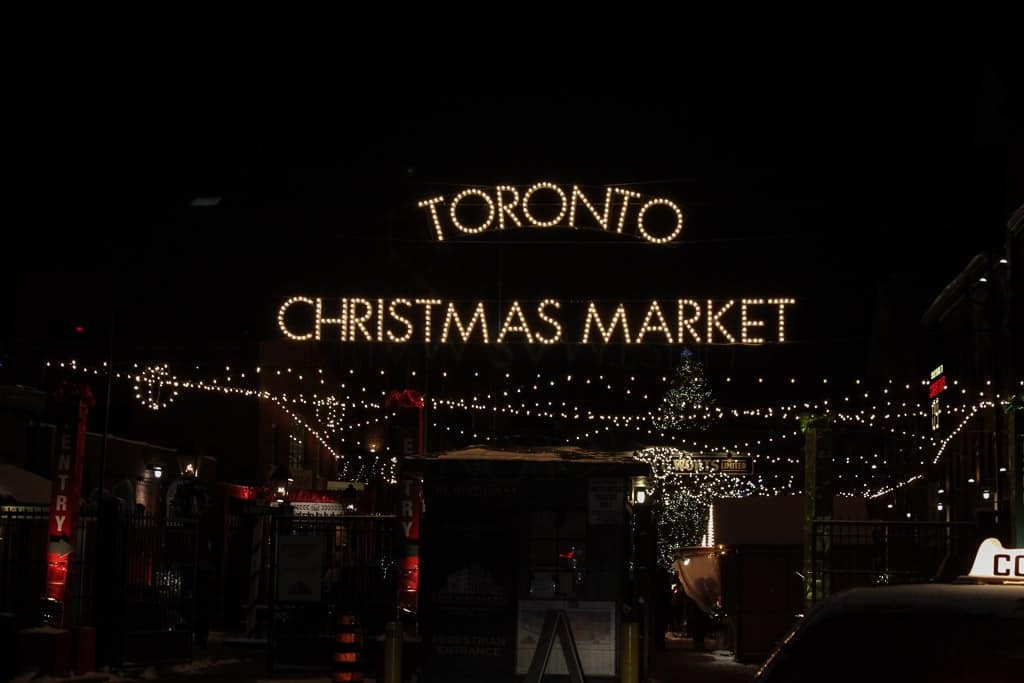 59. Take in Christmas lights in any of the major cities or even your own backyard
There's nothing like heading to the downtown core of the cities and seeing all those magic store displays and giant Christmas trees. If you're in or around Toronto, I've done a round up on some great Christmas displays here. But even walking around the neighborhood is such a great way to explore Christmas lights.
60. Play in snow
61. Skate the Rideau Canal
Every winter the Rideau Canal in Ottawa turns into the worlds largest skating rink. It's 7.8 kms long and provides lots of space for skating so there's no need to worry about pushing on that rink!
62. Cottage
With lots of small towns and lakes around the country there's limitless opportunities for cottaging. It's a traditional Canadian pastime and a great way to explore nature and spend some time with family and friends while disconnecting from your regular busy life.
63. Visit a farmer market around the country and support local businesses
64. Ice Fishing
While this is a super cold activity, it's definitely a unique way to be Canadian. Some ice fishing locations have little huts built over them so you don't have to be quite as cold!
65. Visit an igloo
Okay so this one isn't that easy since igloos are mostly associated with the Inuit population and they live a lot closer to the Artic circle than most Canadians do but if you can make it there then why not!
66. Make an igloo
Okay so maybe you can't make it quite as far north as you need to to actually see an igloo but that doesn't mean you can't try making on yourself. This is a pretty good start on how to.
67. Make a snowman
68. Try curling
Curling is pretty much the second national sport of Canada (after hockey of course) and as such it's your Canadian duty to try it out!
69. Try playing hockey on a frozen lake
70. Belt out the Canadian National Anthem at a sports event
Whether it's in French or English there's nothing more patriotic than standing up at a hockey/soccer/football/baseball/curling etc. game and singing Oh Canada! as loud as you possibly can.
71. Drive one of Canada's Great Road Trips
Canada is a giant country (in fact, second biggest in the world) so there's obviously lots and lots to see. There's nothing quite like a road trip to take in a country and boy does Canada have some spectacular road trips. I've personally done the Sea to Sky road trip between Whistler and Vancouver and have driven the Icefield Parkway in Alberta. There's lots of other great road trips though and this list has a bunch of them.
72. Visit the CN Tower
The CN Tower is a great way to get an aerial view of Toronto. For over 30 years, the CN Tower was also the highest free standing structure in the world! There's also a rotating restaurant at the top worth checking out. To check out hours and ticket information check here.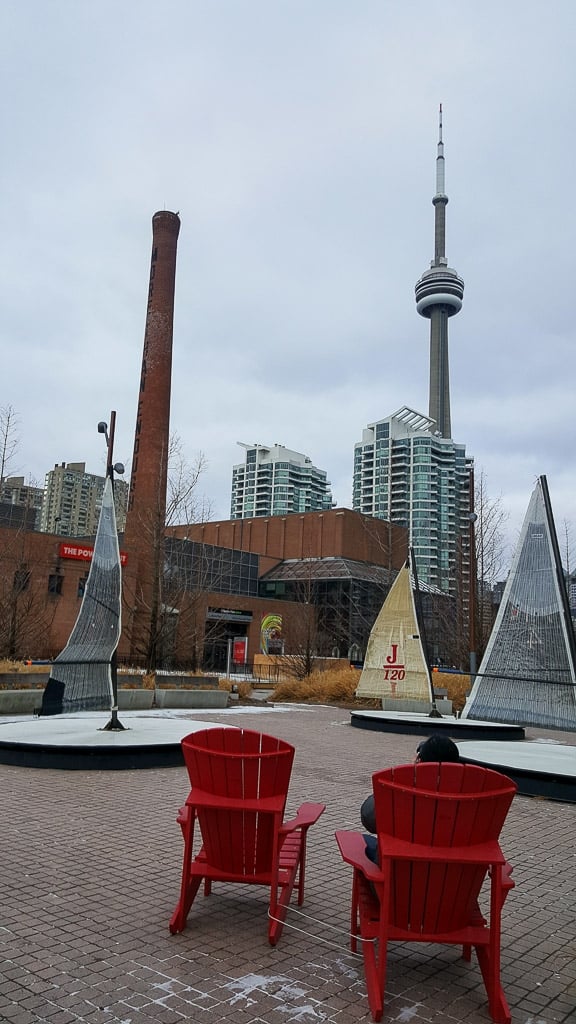 73. While you're here, walk the edge walk!
Yes, you can actually walk around the main pod of the tower. You're of course tied to the tower itself but you're pretty much leaning backwards over the edge. You can check out more info on the edge walk here.
74. Rock a Canadian Tuxedo
You know those people who wear jeans with a denim shirt? Yeah, we have a word for that here. It's called the Canadian Tuxedo. And given that it's called the Canadian Tuxedo it's obviously a very, very good way to represent Canada. If you're looking for some examples on how to rock a Canadian Tuxedo, Huffington Post has some great articles.
75. Hike a part of the Great Trail
Among our other accolades, Canada proudly has the longest recreational trail in the world. This trail runs through all provinces and territories and is over 24,000 km long. To find out more information about the trail check out their official site.
76. Hike anywhere in the country, you'll never be disappointed
Seriously. Between cliffs, beaches, forests, waterfalls, badlands and so, so, much more you can't get a bad view in Canada. It's just not possible. So put on those hiking shoes and get outside and see what this great big country has to offer.
77. Ride a dogsled
Try a tradition that's been part of Canada's Native Population for a very long time.
78. Meet a polar bear in Churchill, Manitoba
79. Snorkel with Belugas in Churchill, Manitoba
80. Explore Quebec City
Don't get me wrong, Canada does have amazing nature. Like mindbogglingly amazing, but we're also a country of some pretty fantastic cities so while you're celebrating Canada why not check out one of our major cities. No need to jet over the US to get that good city vibe! Quebec City in particular gives you that old school Europe feeling and it's right in the middle of Canada too!
81. Explore Toronto
You already know I'm biased towards my own hometown. From theater to food to nature to shopping, there's absolutely nothing you can't find in Toronto.
82. Explore Montreal
Montreal is the biggest city in Quebec and is named after Mt. Royal which is actually part of the city! With a mountain, a stunning church and great food you most definitely can't skip Montreal.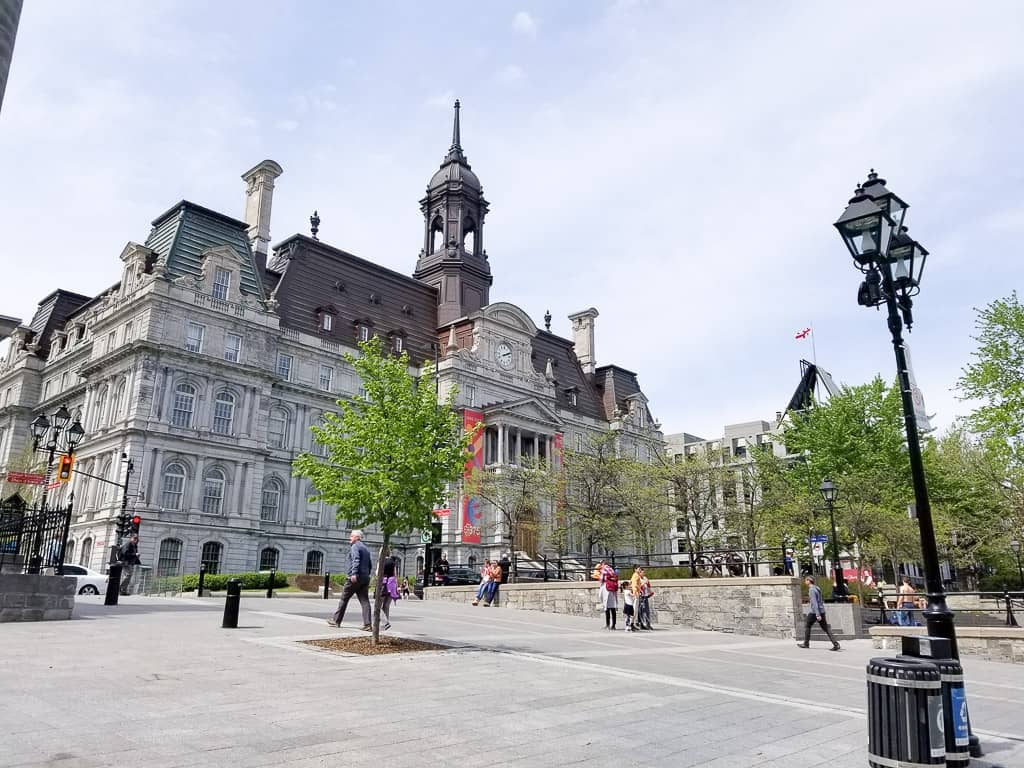 83. Explore Calgary
Calgary is the center of Alberta's oil industry and has become a major city very rapidly as such. It's very well known for the Calgary Stampede that takes place every July!
84. Explore Edmonton
Edmonton's located a couple of hours away from Calgary and is another up and coming city with a growing cultural scene.
85. Explore Vancouver
Vancouver is one of the bigger cities in Canada. With mountains in the background it offers gorgeous views, a fantastic food scene and great ethnic diversity. There's also a huge art and music scene in Vancouver and plenty of non-touristy things to do!
86. Explore Halifax
Halifax is a great combination of modern businesses and lots of Maritime history. With fresh seafood, lots of historical landmarks and fantastic ocean views of the Atlantic, what would there be not to like?
87. See a bear
This is pretty doable in a lot of the National Parks but of course exercise caution if you do see one!
88. See a moose
This is pretty doable in a lot of the National Parks but of course exercise caution if you do see one!
89. Go whale watching in Victoria or Newfoundland
90. See a puffin in Newfoundland
91. Visit West Edmonton Mall
This is the largest mall in North America and has an indoor water park as well as an actual ship! Not to even mention every store possible.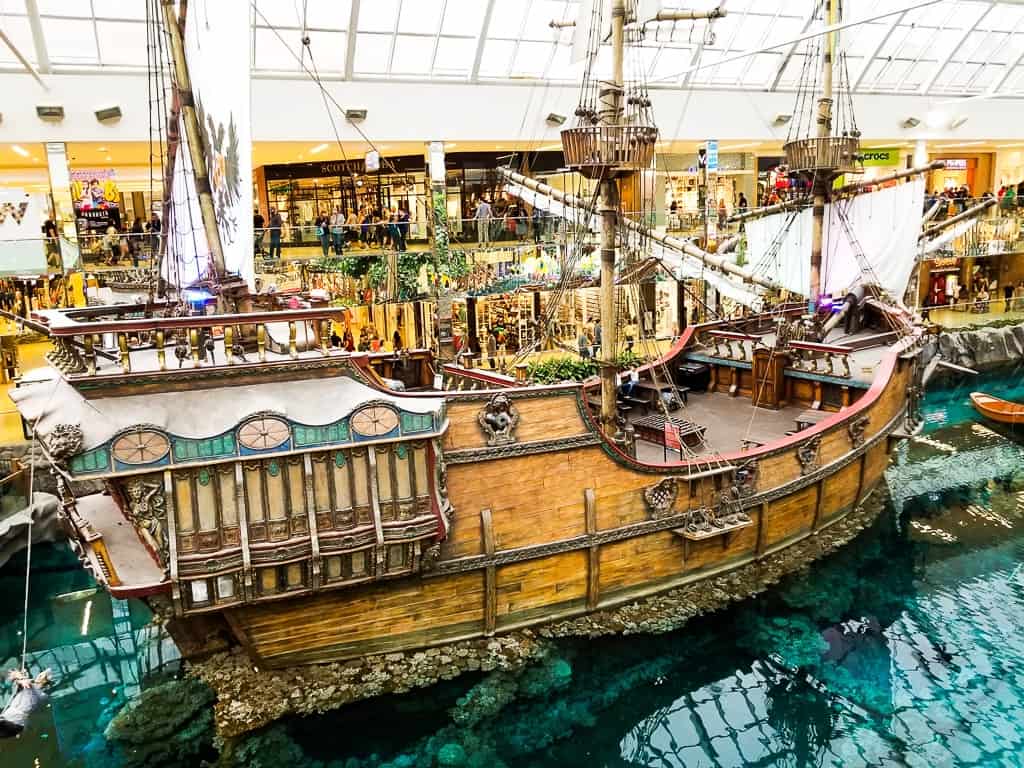 92. Ride cross country with Via Rail
93. Camp!
With over 40 national parks and hundreds of provincial parks there's plenty of opportunity for camping around the country. It's cheap, safe and a great way to explore nature.
Take a ride on one of the roller coasters at Canada's largest amusement park. It's located right outside of Toronto in Vaughn so it's easily accessible!
95. Apologize
Is there anything more stereotypical than to think Canadians apologize for everything? Let's do it just for fun!
96. Do something nice for someone else
This is another stereotype about Canadians; that we're super nice. I mean as far as stereotypes go it definitely could be a lot worse so why not embrace this one and do something nice for somebody else?
97. Visit a winery
Did you know Canada produces some excellent wines? I've already mentioned ice wines but we've actually got a number of really good winery areas in Canada. So why not visit a winery and sample some local flavors from the Niagara Region, Okanagan Region, Prince Edward County and so many more.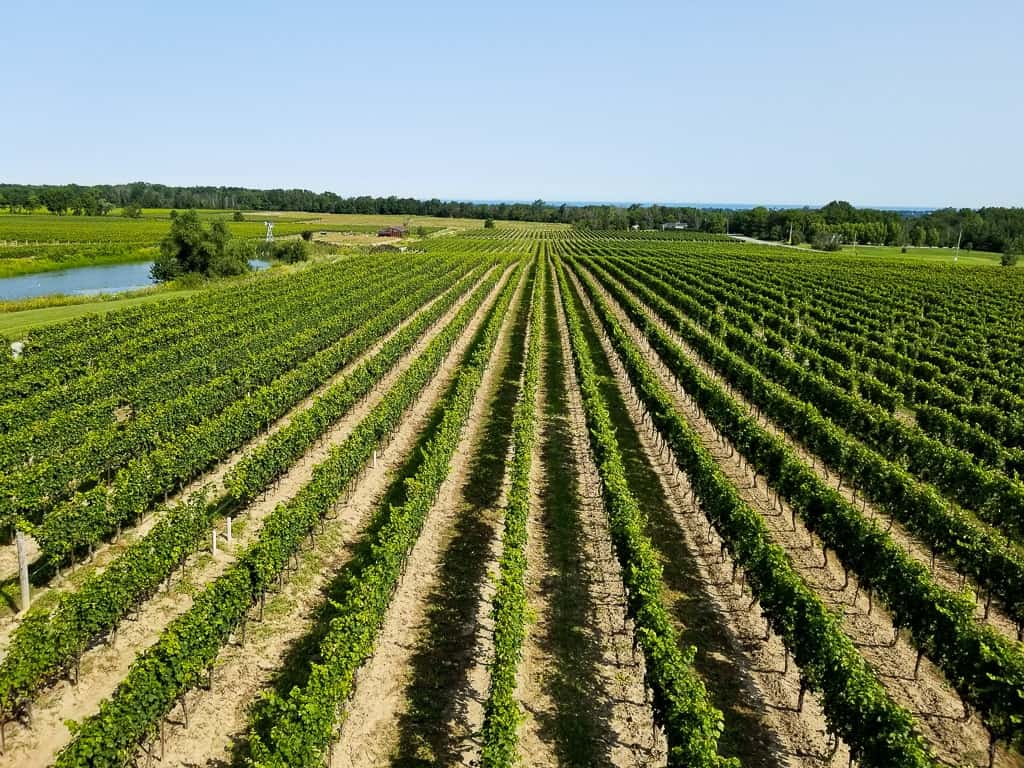 98. Take in Nuit Blanche in one of the many Canadian cities celebrating it
Nuit Blanche is a great free art event which takes place from sunset to sunrise across multiple cities in the world. It originated in Europe but Canadian cities like Toronto, Montreal, Calgary, Ottawa, Halifax etc. all have their own version of it.
99. Proudly use the word EH
Another stereotype that I have to admit I sometimes actually use, so why not use it more in honor of this list and Canada?
100. Star gaze
Parks Canada has 10 designated Dark Sky preserves that are excellent for star gazing which is more than any other organization in the world. We've also got the largest Dark Sky preserve in the world in Wood Buffalo National Park. BUT, depending on how far outside of a city you are you don't even have to visit a preserve. You can just look up and take advantage of our excellent views!
101. Visit a museum
102. Visit an art gallery
103. Visit Stratford for the annual Shakespeare festival
Stratford is a smaller town in Ontario located about 2 hours west from Toronto that is known for it's annual Shakespeare Festival. There's lots of options for what to see at affordable prices. Plus you get to check out a cute little town!
104. Watch a movie at TIFF
TIFF stands for the Toronto International Film Festival. It traditionally takes place for 7-10 days in early September but TIFF as an organization runs programming all throughout the year. If you're in Toronto it's a great way to get some art and culture in. Their full schedule can be found on their website.
105. Watch the Grey Cup
The Grey Cup is the award given to the winners of the Canadian Football League but it's also the name of the Championship game in Canadian Football. To check out more information on the Cup you can take a look at their official website.
106. Visit the National Art Gallery in Ottawa
107. Visit one of the over 31,000 lakes in Canada
Canada has the highest number of lakes in the entire world which isn't surprising given the size of our country so no excuse! Go find your nearest lake and soak in that nature.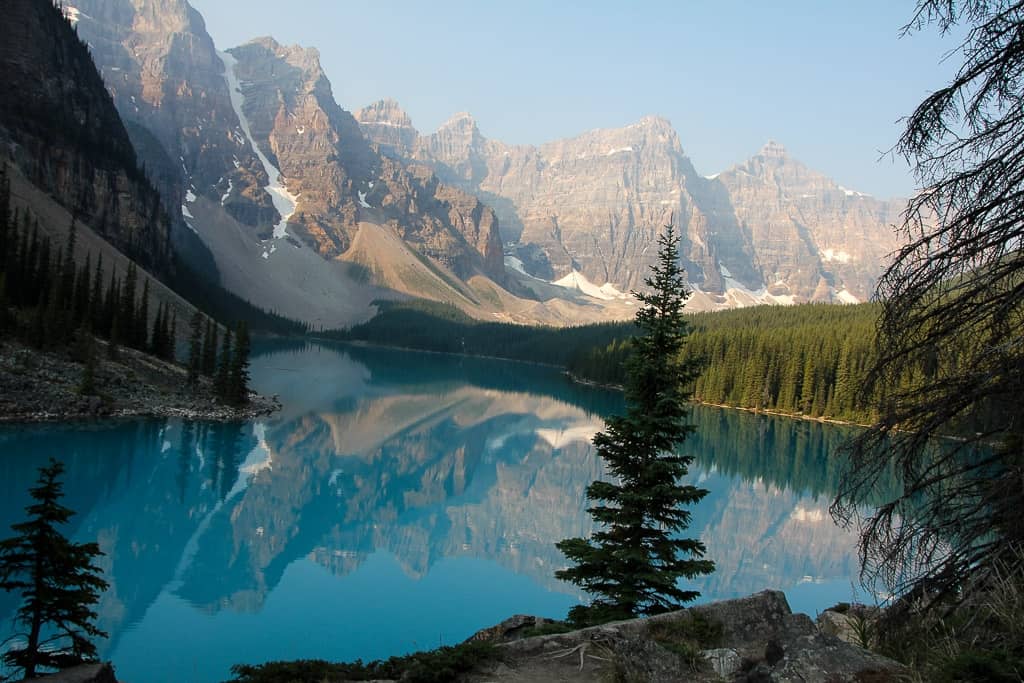 108. Visit one of the 4 (!) Great Lakes in Canada!
There are 5 great lakes and Canada has lots to see and do along 4 of them. These are Lake Superior, Lake Huron, Lake Ontario and Lake Erie.
109. Partake in lake activities
Between swimming, canoeing, rowing, jet skiing etc there's many, many ways to enjoy any of the 31,000 lakes in Canada.
110. Take in street art all across Canada
Ah, street art. Arguably one of my absolute favorite ways to explore a new city and to enjoy the local versions of art. Every major city has pockets of absolutely amazing graffiti but I don't quite think anything beats Toronto's Graffiti Alley.
111. Visit one of the beaches across 265,353 kms of coastline across Canada
With 31,000 lakes and two oceans on either side of the country it isn't surprising that Canada has over 250,000 km worth of coastline. Pack a bag and chill out on one of the many, many, many beaches in Canada.
112. Embrace the Canadian stereotype of never being cold and partake in a polar bear dip
A polar bear drip is pretty much what it sounds like. A dip in icy cold water during Canadian winter. The first time I heard of a polar bear dip I legitimately thought people were crazy. But there are legitimate health benefits to doing one and plus it's pretty damn cool! Google whatever city you're in plus polar bear dip and you're bound to find someone setting it up. You can also do it on your own otherwise!
113. Wear a toque
A toque is a closely fitted hat worn in winter that normally has a pompom or tassel at the top. Bonus points if it says Canada on it.
114. Learn the national anthem in both official languages (French and English)
115. Go skiing or snowboarding
116. Try snowshoeing
I can't say I've fallen into snow too often but a great way to avoid it is to snowshoe! It's also waaaay less extraneous than skiing/snowboarding and therefore it's a win in my books.
117. Drive (part of) the Trans Canada Highway
The Trans Canada Highway is a highway that goes through all the ten provinces of Canada from the Pacific Ocean on the west to the Atlantic on the east. This website is a great planning tool to use for driving part (or all of) the highway.
118. Catch a Cirque du Soleil show
Cirque du Soleil is a very well-known travelling performance company. They put together amazingly themed shows and travel all over the world performing them. Many people however don't know that Cirque du Soleil was actually founded in Montreal and is therefore a Canadian export!
119. Show your pride in Roots gear
Roots is an iconic Canadian brand. Pretty much every single person in Canada (okay slight exaggeration) owns a pair of their heavenly sweat pants. Check our their online store here.
120. Try out lacrosse!
122. Shop at Canadian Tire just because it's called Canadian Tire
123. Walk the Path in Toronto
The Path is pretty much a secret city under Toronto. There's over 30 kms worth of shopping, food and entertainment. It's incredibly easy to get lost BUT you can find an official map here.
124. Visit the Notre-Dame Basilica in Montreal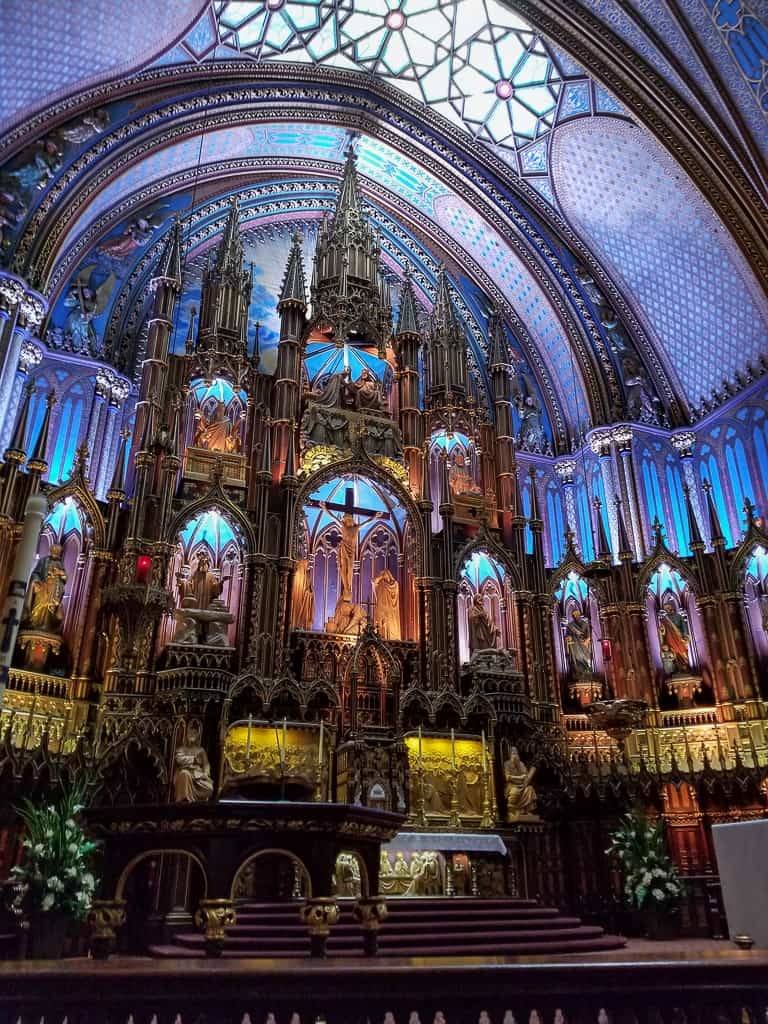 125. Go surfing in Tofino
126. Visit the most southern point in Canada
The most southern point of Canada is Middle Island which is part of Point Pelee National Park in Ontario.
127. Visit most northern point in Canada
The most northern point of Canada is Cape Columbia on Ellesmere Island which is part of the Northwest Territory.
128. Visit the most eastern point of Canada
The most eastern point of Canada is Cape Spear which is near St. John's in Newfoundland.
129. Visit the most western point of Canada
The most western point of Canada is Mt. St. Elias in the Yukon Territory.
130. Check out one of the sites of the Canada 150 Mosaic project 
132. Visit any of the gardens all around the country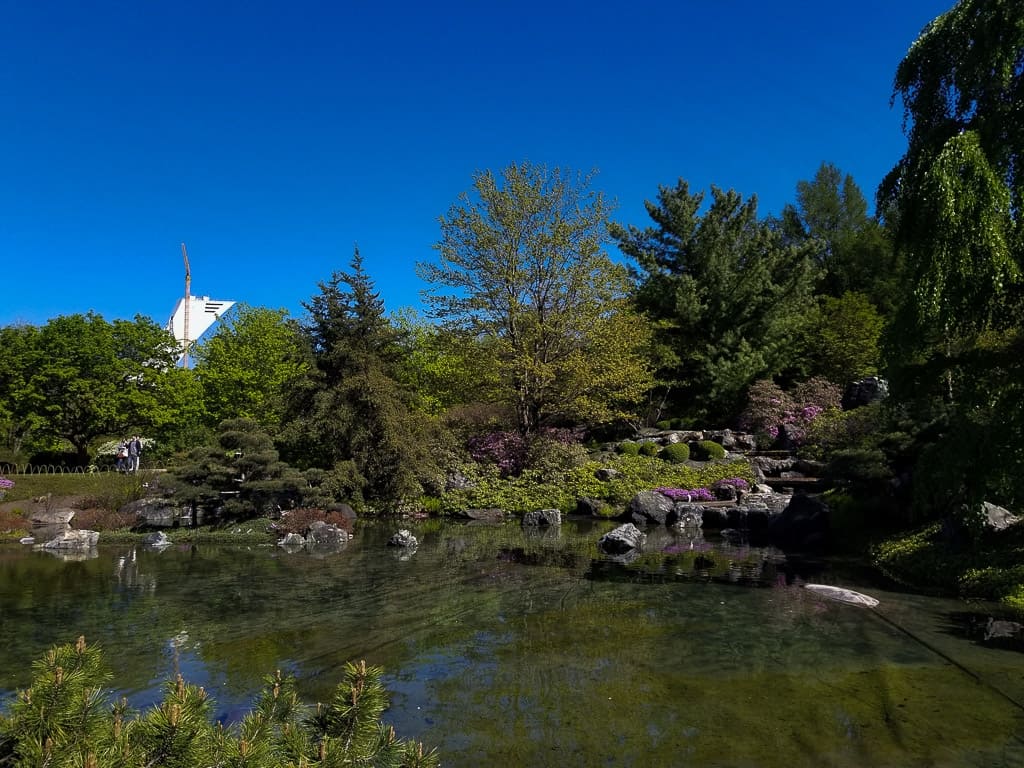 133. Watch the Juno Awards to support some local talents
The Juno Awards is an annual awards ceremony celebrating Canadian musicians and singers.
134. Take in a show at the Just For Laughs Comedy Fest in Montreal
Just for laughs is the biggest comedy festival in the world. It was founded in Montreal in 1983 and is hosted there every July! There's variations in other city that are worth checking out as well but there's nothing like that original one!
135. Celebrate Canadian Thanksgiving
Unlike our southern neighbors we celebrate Thanksgiving on the second Monday in October. The meal is pretty similar though!
136. Visit Inspiration Village in Ottawa
Inspiration Village in ByWard Market in Ottawa is set up to inspire Canadians to visit other provinces and territories.
137. Call the official Government Number at 1800-O-Canada for some information on government programs (or just to call such a cute number!)
138. Write a letter to Santa Claus at his own postal code H0H 0H0 (ho-ho-ho) and get a response back
This is an iniative that Canada Post runs but it's actually super cool! They've got more information on their official site.
139. Sit back and relax in a Muskoka Chair (bonus points if it's red!)
These classic chairs can be found all over Canada from cottages to beaches to parks to top of mountains (!).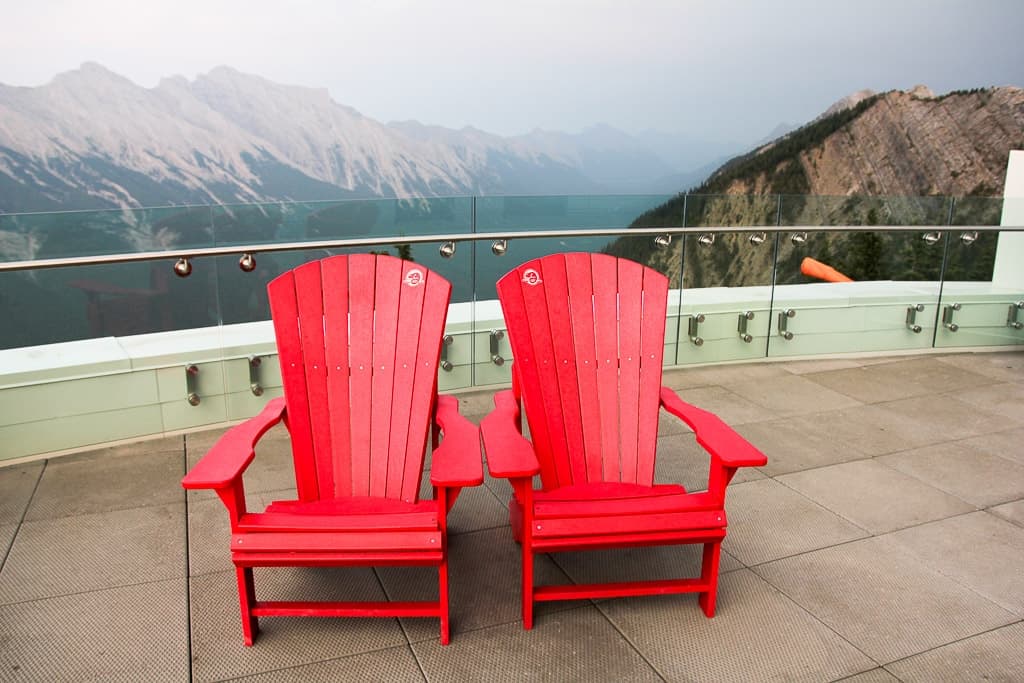 140. Enjoy some relaxation in a hot spring
Whether natural or man made there's nothing like sitting in a hot spring and taking in nature. My vote's for the one in Banff that is fairly natural!
141. Float through Iceberg Alley in Newfoundland and Labrador
142. Walk on a glacier in the Columbia Icefields in Alberta
143. Explore the sand dunes of Alberta or Saskatchewan
144. Explore the badlands all around Canada
145. Try to visit all provinces and territories
146. Catch a show in any of the theaters in Toronto
147. Go on a boat ride through the 1000 Islands
148. See the spotted Lake in British Columbia
149. Explore any number of the caves all around the country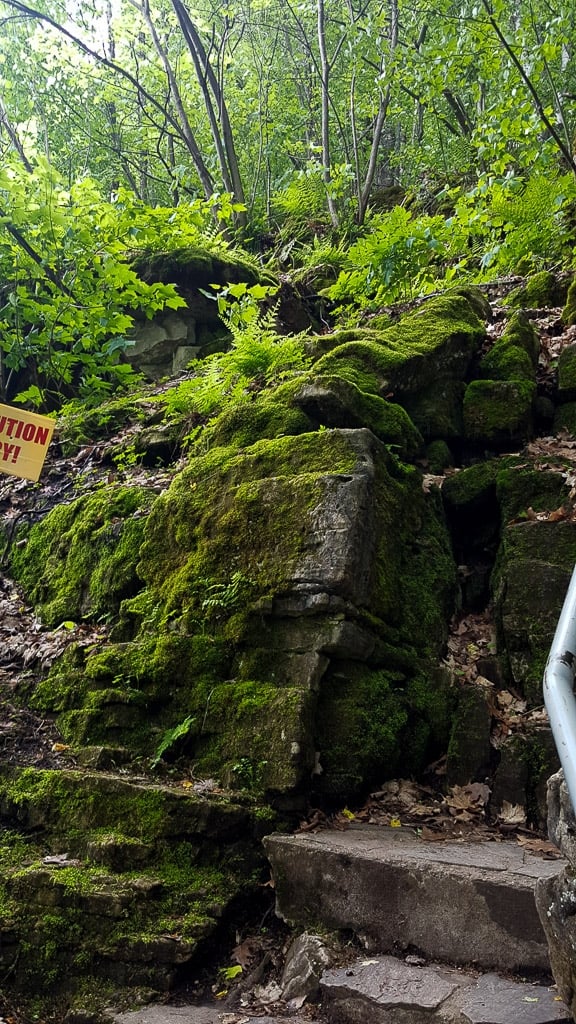 150. See the world's most photographed hotel in Quebec
The world's most photographed hotel can actually be found in Quebec. It's none other than the Fairmont Le Château Frontenac. I have not had the pleasure of seeing this in person yet but you best believe it's on my list!
There you have it! This list is 150 ways to celebrate Canada 150 but there are hundreds of more ways to celebrate Canada and its birthday and I encourage you to try as many ways as possible. Try a new food. Visit a new city. Explore your own backyard. Support locally made products. How have you been celebrating Canada 150? What will you try from this list to celebrate Canada 150? Let me know in the comments! Do save this pin for your upcoming travels to Canada as this is a pretty extensive list of how to see/experience Canada!