Food is such an integral part of travelling and experiencing new cultures. When thinking of great food countries odds are you're thinking of Italy, Greece, Spain etc. and you probably wouldn't think of Canada. While there are a ton of reasons to visit Canada and a giant bucketlist of things to do once you're here, many people assume our food is fairly standard and only know about maple syrup and poutine. While those are obviously great choices, we have a lot of traditional Canadian food items you just have to try during your visit. To help you plan ahead for your own trip I got some help from fellow bloggers who suggested their favourite picks for traditional Canadian food items so read on for everything you could possibly need to try while visiting our great country!
Maple Syrup + Maple Ice Candy
Yulia from That's What She Had contributed Maple Syrup + Maple Ice Candy as their selection:
On my short, one-week trip to Quebec a few years ago I ate more maple syrup than I had in my entire life before that. From maple-covered waffles, to the so-called "beaver tail" — fried dough — with maple spread on top, to — believe it or not — fried eggs with maple syrup! It tasted surprisingly good, if you are wondering. 
But on the top of my list of must-try foods in Quebec was tire d'érable sur la neige, or maple taffy on snow. First of all, it's not just a candy, it's an experience in and of itself. To get your hands on it, you have to travel to a remote cabane à sucre, or sugar shack, which is a traditional Canadian type of restaurant offering comfort food. 
Sugar shacks are only open during maple collecting season. The taffy is made by boiling maple sap a little past the point when it becomes maple syrup. Then, the sap is poured onto clean snow in the form of a long strip. With the help of a wooden stick, the customer is supposed to roll the taffy strip into a kind of messy lollipop. I expected it to be overly sweet, but tire d'érable turned out to be one of best candies I've ever tried (even if the French name is, quite frankly, impossible to pronounce).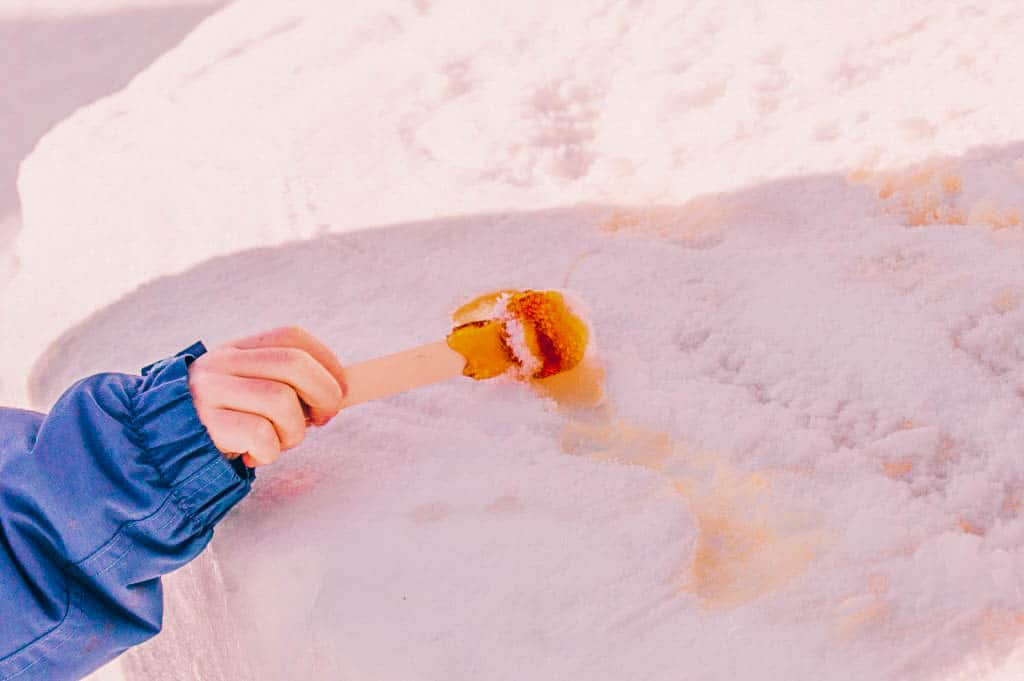 Beaver Tails
One of our favorite foods in Canada is the BeaverTail.  It's not actually the tail of the beaver, but a pastry shaped like that. And it's delicious! There are many topping options, from sweet stuff to savory flavors. Our favorites were the garlic with herbs and the cinnamon with sugar! Yum! There are BeaverTails shops and kiosks all over Canada so you can rest assured you'll have the chance to try one. They're quite big, so unless you're hungry or alone, share with someone – that way you may be able to have one savory and one sweet one! The topping options do change between branches, so it's also fun to go around trying all the local specialties! Don't miss it!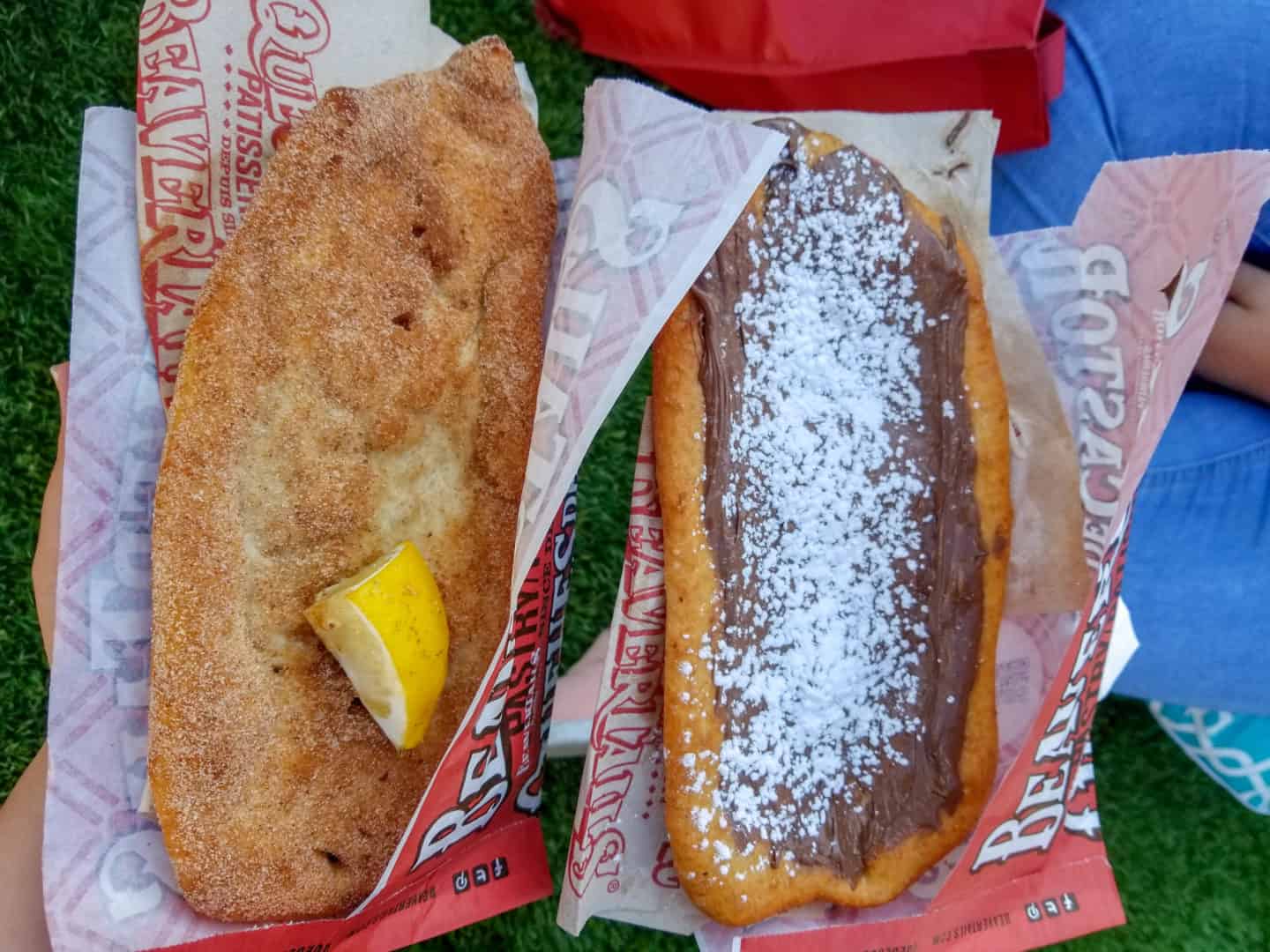 Montreal Smoked Meat
Annick from The Common Traveler contributed Montreal Smoked Meat as their selection:
Montreal Smoked Meat is a deli meat used to make sandwiches. While similar, it is not the same as pastrami (those are fighting words!). A beef brisket is rubbed with pepper, coriander seed, garlic and mustard seed but without the sugar found in pastrami. The meat is dry cured for about a week, then smoked through to cook and finally steamed until it almost falls apart. It is best enjoyed on rye bread with yellow mustard. You can enjoy smoked meat sandwiches at almost all places in Montreal – but if you want an original, go to Schwartz Deli on Boulevard Saint-Laurent, the oldest deli in Montreal where they've been making smoked meat for the last 90 years. Avoid the long lines by visiting late at night.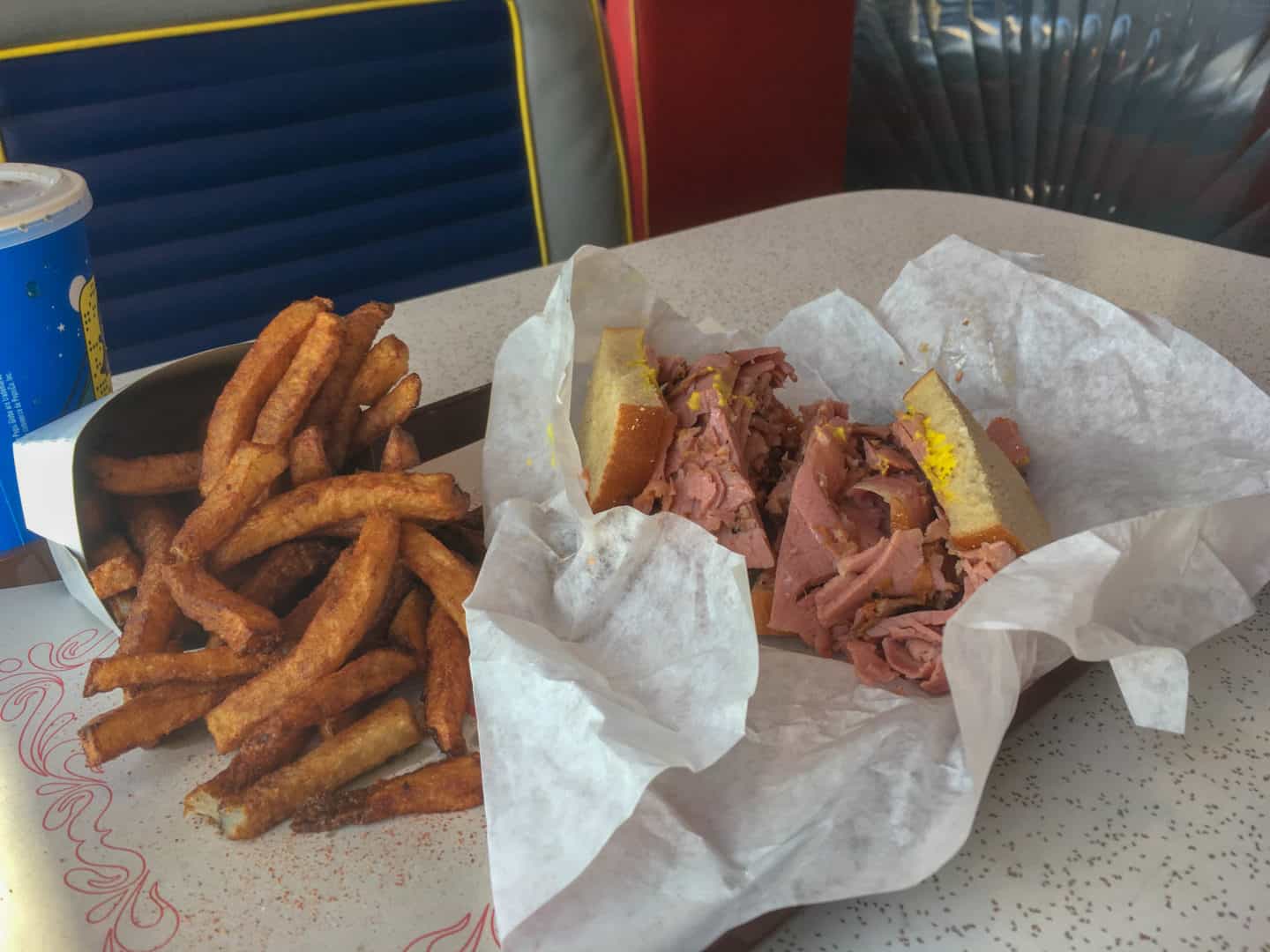 Ayngelina from Bacon is Magic contributed PEI Mussel Chowder as their selection:
While most tourists visit the Maritimes for a lobster dinner, locals usually eat lobster at home. However, we do eat chowder at restaurants and every self-respecting eatery has a chowder on its menu or at least as a weekly special on a Friday.
Maritime chowder has a cream base and ingredients can vary with season and what's available at that time. It usually has a base onion, carrot, celery with local potatoes. If you want a decadent dish it's made with whole cream but you can also find healthier versions with milk. It's always special when you find hearty bits of lobster or scallops in a chowder. One of my favourites is mussel chowder, which is primarily found in Prince Edward Island. Chowder in PEI is so popular that every year local restaurants compete in a chowder challenge for bragging rights.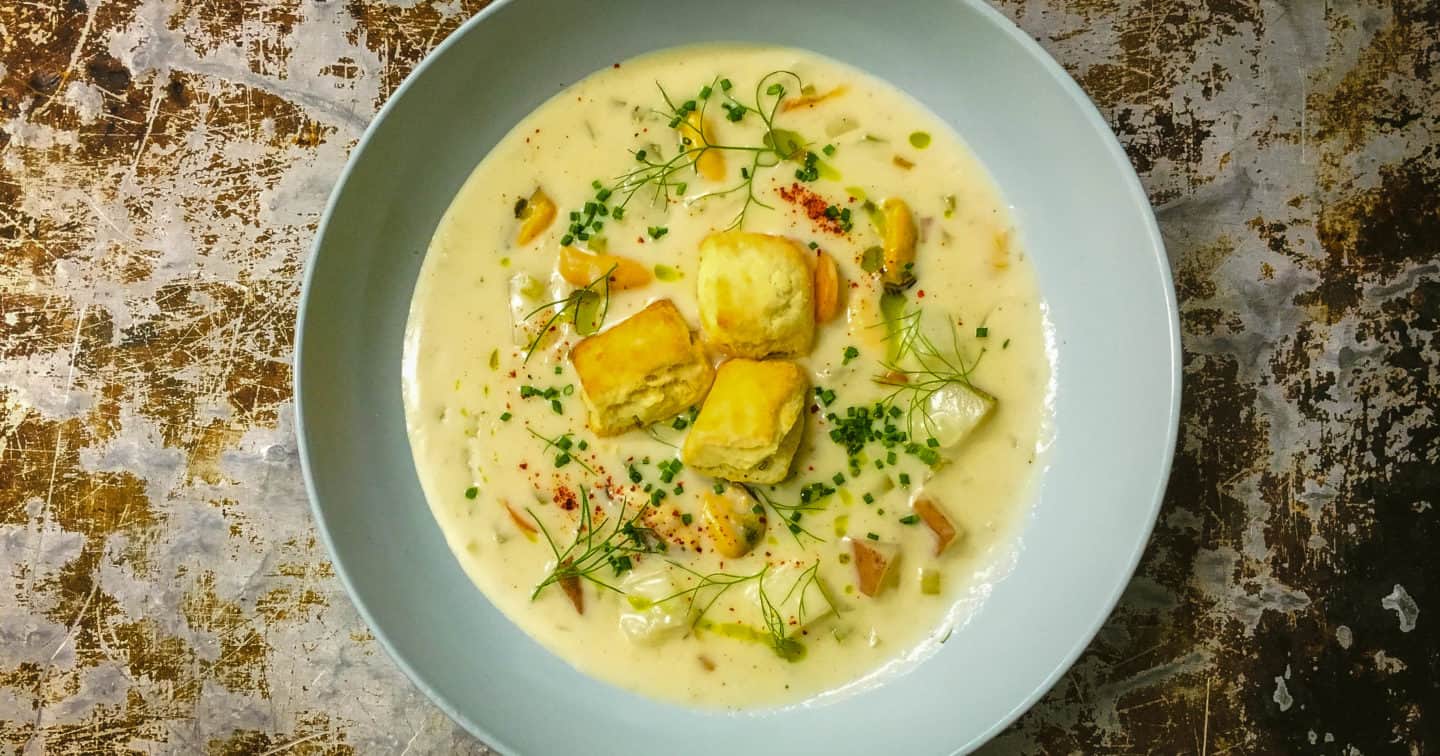 Butter Tarts
Kristal from Adventure Dawgs contributed Butter Tarts as their selection:
While butter tarts were originally made in Quebec, they have found their home in Ontario.
Canadians take their butter tarts very seriously and can you blame them?  When you have a small tart of pie pastry cradling a gooey filling of sugar, butter, syrup and egg, it sounds simple yet with so many things, the total package is so much more than the sum of it's parts.  There is often the debate of all of the additions that can be made: chocolate, pecans, even bacon but the biggest arguments will centre around whether they should have raisins.  If you want to experience every possible variation of the butter tart, stop by the town of Midland for the Butter Tart Festival where bakeries from all over the province will offer their wares or drive the Northumberland Butter Tart Trail to visit the bakeries and enjoy them fresh from the oven while taking in the tranquil scenery.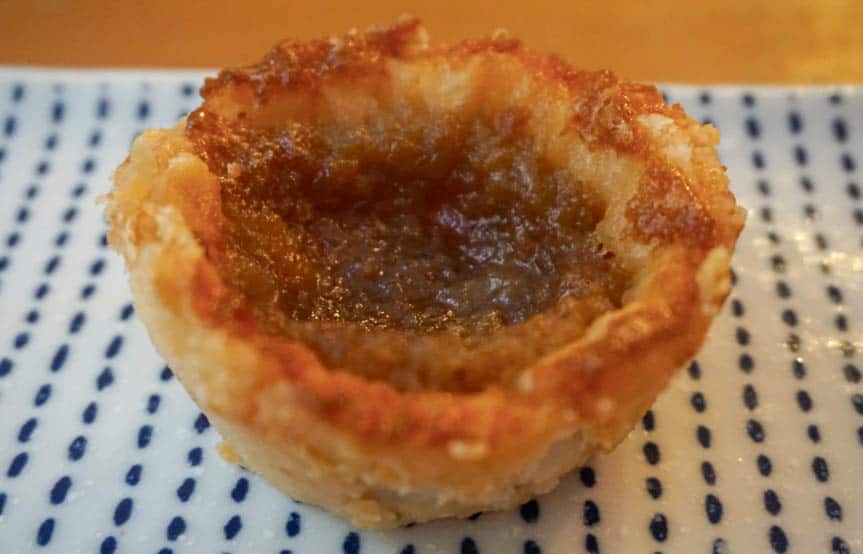 Montreal Bagels
Mel from BRB Travel Blog contributed Montreal Bagels as their selection:
Montrealers love a new freshly baked bagel. So, while visiting, forget those New York bagels, the Montreal ones are way better! As most of the food in Montreal, most dishes were brought by immigrants and Bagels are no different, they were brought by Jewish Eastern Europeans who popularized their traditional food when they arrived in the new world.  
There are two major bakeries that rival each other for the best bagel in the city, the Fairmount Bagel and Bagel St-Viateur. The only difference is that St-Viateur's bagels are blanched in honey water. Both bagels are hand-rolled and blanched and baked in a wood-burning oven. Their production is daily and right in from of your eyes. Both institutions are in the Mile-End neighbourhood.
You can savour the bagels by either eating it alone or with the classic cream cheese and smoked salmon or anything that you will like!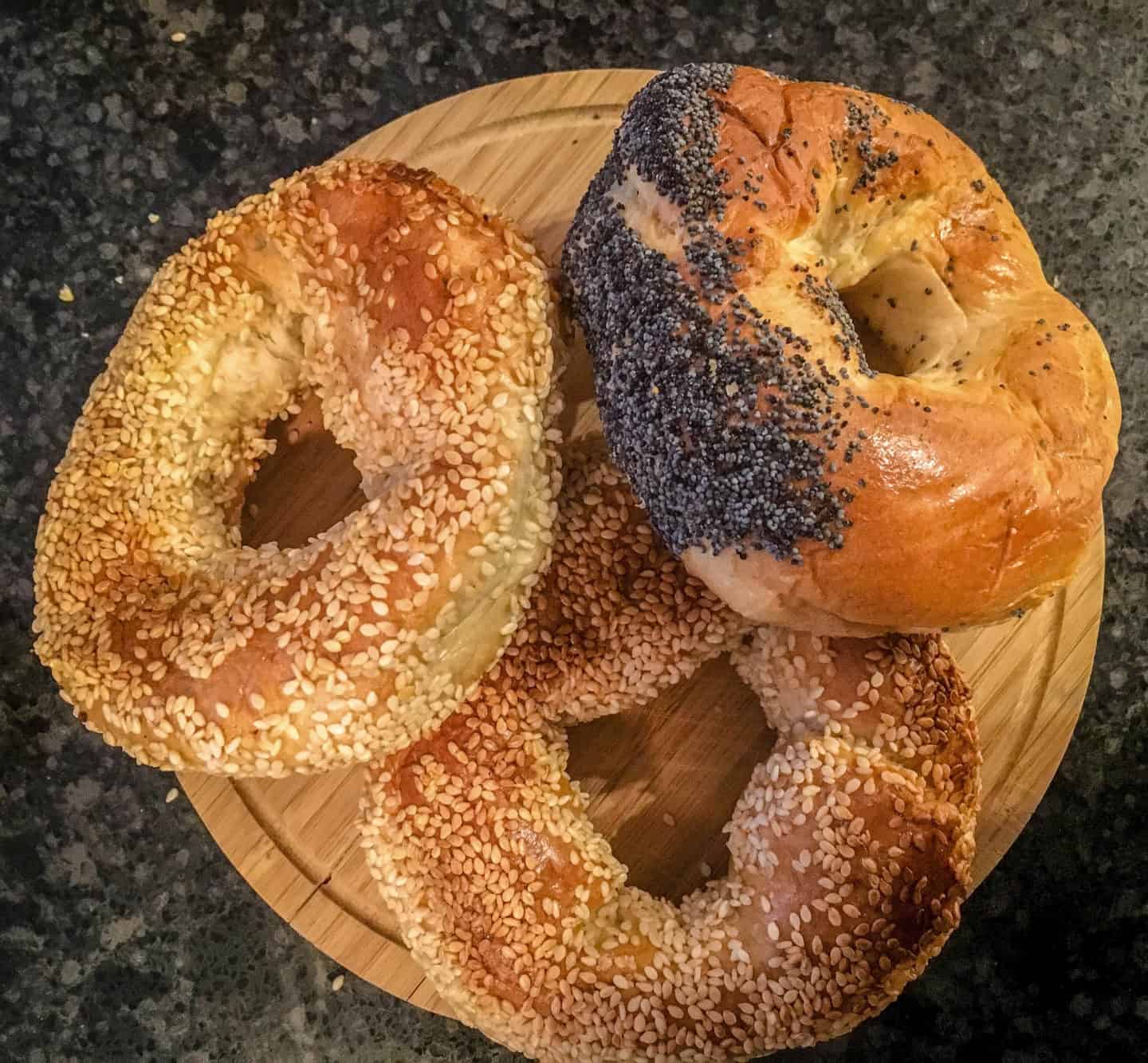 Nova Scotia Lobster Rolls
Cailin from Travel Yourself contributed Nova Scotia Lobster Rolls as their selection:
Nova Scotia is home to the Lobster Capital of Canada and some might even say the world. With an abundance of fresh cold Atlantic Lobster fished here almost year round we eat our lobster in numerous different ways. Dipped in butter, in chowder, as surf and turf, grilled, lobster beer and more. However one of the most popular ways to enjoy lobster is as a lobster roll. Typically eaten on a toasted bun with butter and mixed with mayo, lemon, green onion, salt and pepper. There are variations to the ingredients and you can typically find one for $15-$22. There are so many places to try one in the province but one of my favorites is definitely at the Port Grocer in Port Medway, Nova Scotia. (They don't always have them though so be sure to call ahead!)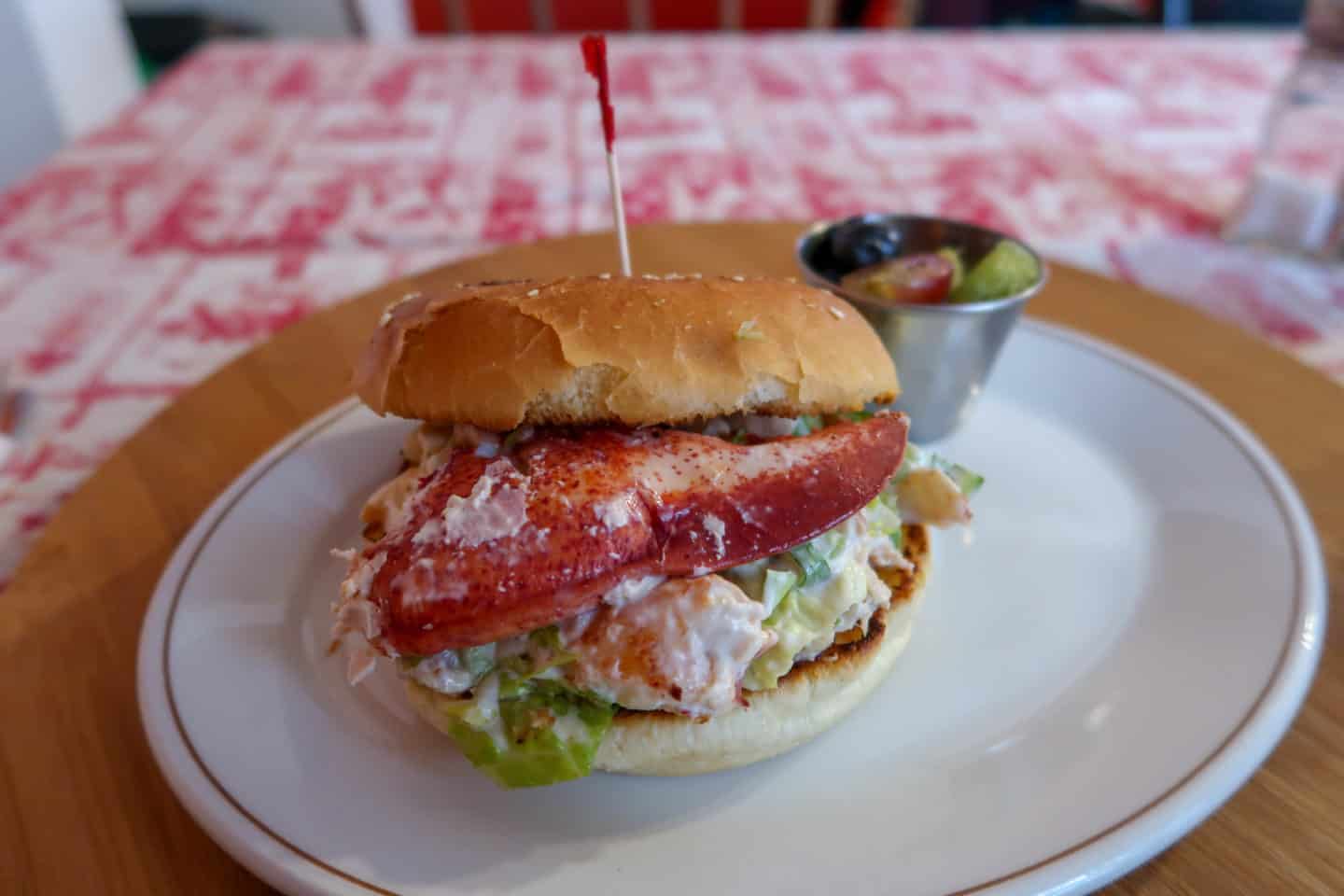 Poutine
One of the most well known foods that you can try when you visit Canada is poutine. Found all over the country, this dish has its roots in Quebec, the French Canadian Province. Walk down any street in Montreal, Quebec City, or many of the smaller towns in the provcince, and you can find poutine anywhere. Poutine is french fries, covered in a thick savoury gravy and topped with cheese curds. It is not just any cheese though, it is a particular type of white cheddar that squeaks between your teeth. The dish can be found in the cheapest, greasiest fast food places, up to the fancier high end restaurants. My favourite place to eat poutine was La Banquise, in Montreal. They have traditional poutine, as well as a vegetarian version. they also have poutine with extra toppings like avocado, sausage, and anything else you can think of!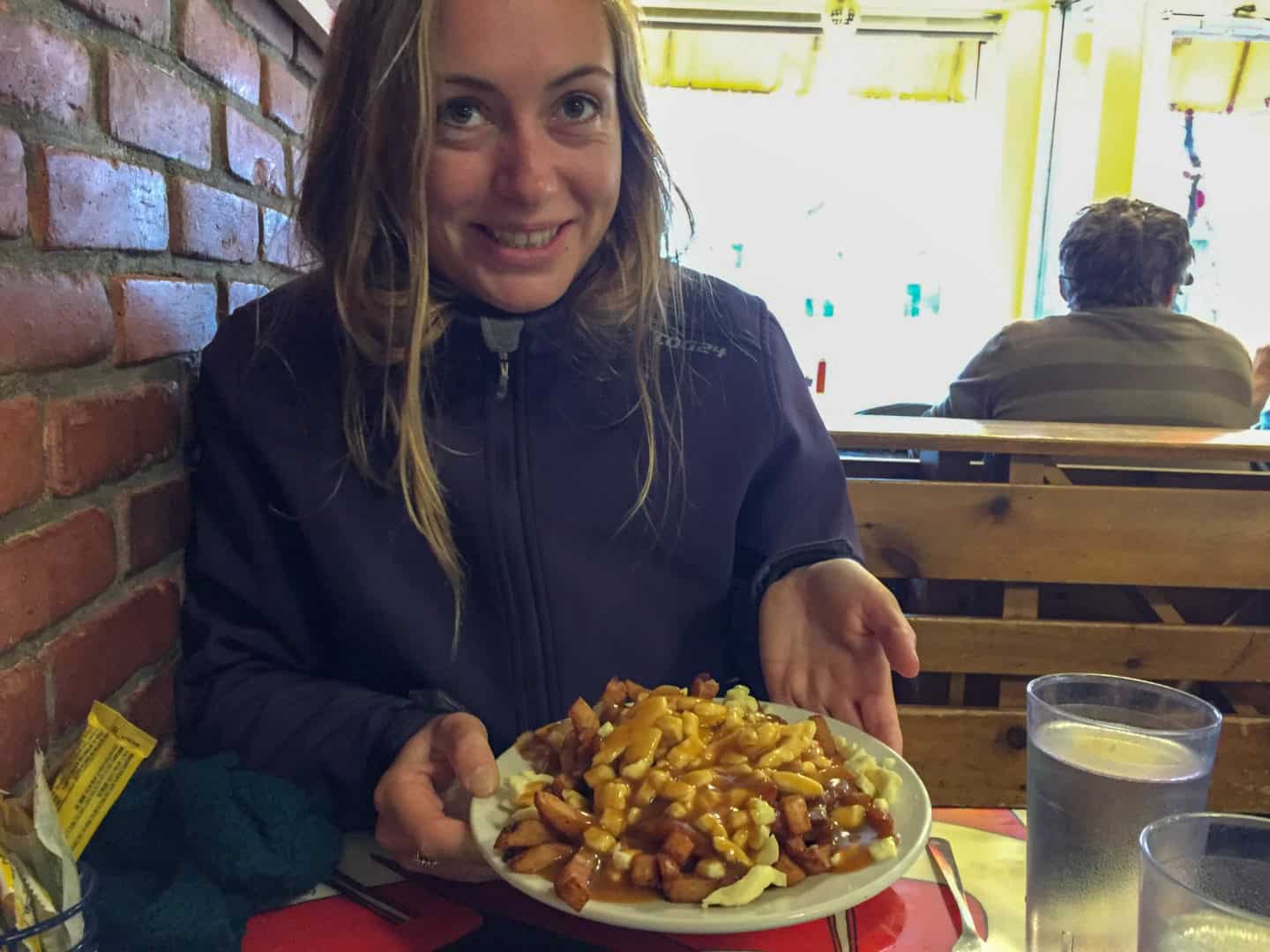 Bannock
Hannah from That Adventurer contributed Bannock as their selection:
Bannock is a type of bread that's baked, fried or cooked on an open fire and was a staple in the diets of many First Nations communities throughout North America. They're made from flour, salt, lard, water and more recent versions include baking powder. 
Nowadays bannocks are still popular at First Nation powwows, festivals and family gatherings. 
I'd recommend trying it at Kekuli Cafe in Merritt, British Columbia. Their slogan even refers to bannock – "don't panic, we have bannock!" At Kekuli Cafe you can get both savoury bannocks as a side to chillis and soups, as well as sweet ones that are more like a doughnut. They're such a versatile food and you've got to try it! 
View this post on Instagram
Timbits + Double Double Coffee
Carly from Fearless Female Travels contributed Timbits and Double Double Coffee as their selection:
At my Canadian workplace, it's rare to make it through a day without finding a box of help-yourself Timbits on someone's desk, and at least half of my colleagues roll in to work every morning with a double-double in hand. So what are these mysterious Canadian treats? Simply put, coffee and donuts. Technically, Timbits are donut holes, or pieces of dough formed into round balls and fried. They come in all sorts of flavors (my favorites are birthday cake and chocolate), and they pair perfectly with a double-double, also known as a coffee with two creams and two sugars. You'll find both at Tim Hortons, which is Canada's most iconic chain of homegrown coffee shops.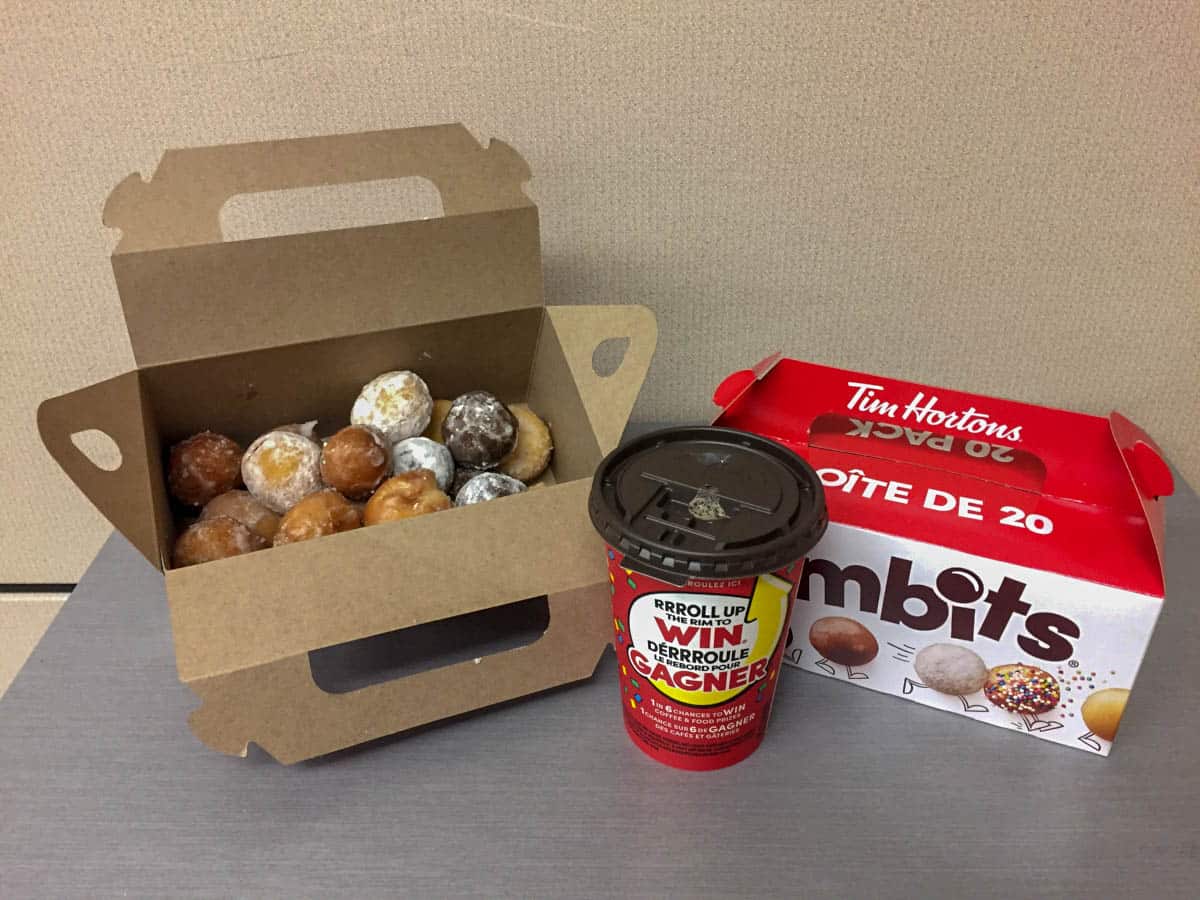 Newfoundland Fish and Chips
Lora from Explore With Lora contributed Newfoundland Fish and Chips as their selection:
Surrounded by ocean, Newfoundland has incredible seafood. A must try dish on a visit to Newfoundland is some local fish and chips. Made with fresh local cod, the fish & chips in Newfoundland are some of the tastiest you'll find it the world. The fish is deep fried and typically served with a side of fries. For extra flavor, add dressing and gravy to the fries, or turn them into a classic Canadian poutine.
Try Chess' Fish and Chips which has been serving up delicious and affordable plates since 1951, with several locations across the island. Another one of my top places to eat fish and chips is the Duke, located in downtown St. Johns. The incredible fish and chips is just one of the many reasons you will fall in love with Newfoundland.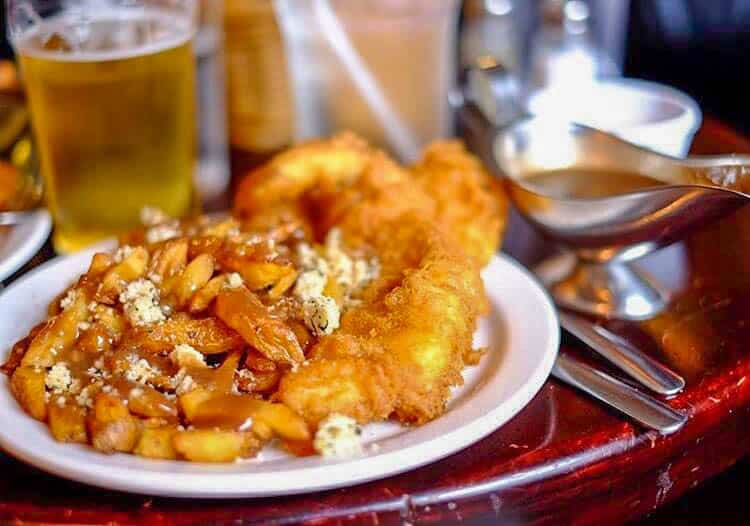 Nanaimo Bars
Cate from International Desserts Blog contributed Nanaimo Bars as their selection: 
Nanaimo Bars are a traditional 3-layer Canadian treat originally named after the city of Nanaimo on Vancouver Island in British Columbia. The first layer of this no-bake dessert is a combination of graham cracker crumbs, cocoa powder, and shredded coconut. The second comprises a filling of buttery custard icing. The third? A thick layer of rich chocolate ganache. Together, these three layers are out of this world delicious! While custard seems to be the most traditional type of Nanaimo Bar filling, you might spot variations, including peanut butter, mint or mocha. Bakeries are a good place to find this tasty Canadian treat but you can also make them home with this easy Nanaimo Bar recipe!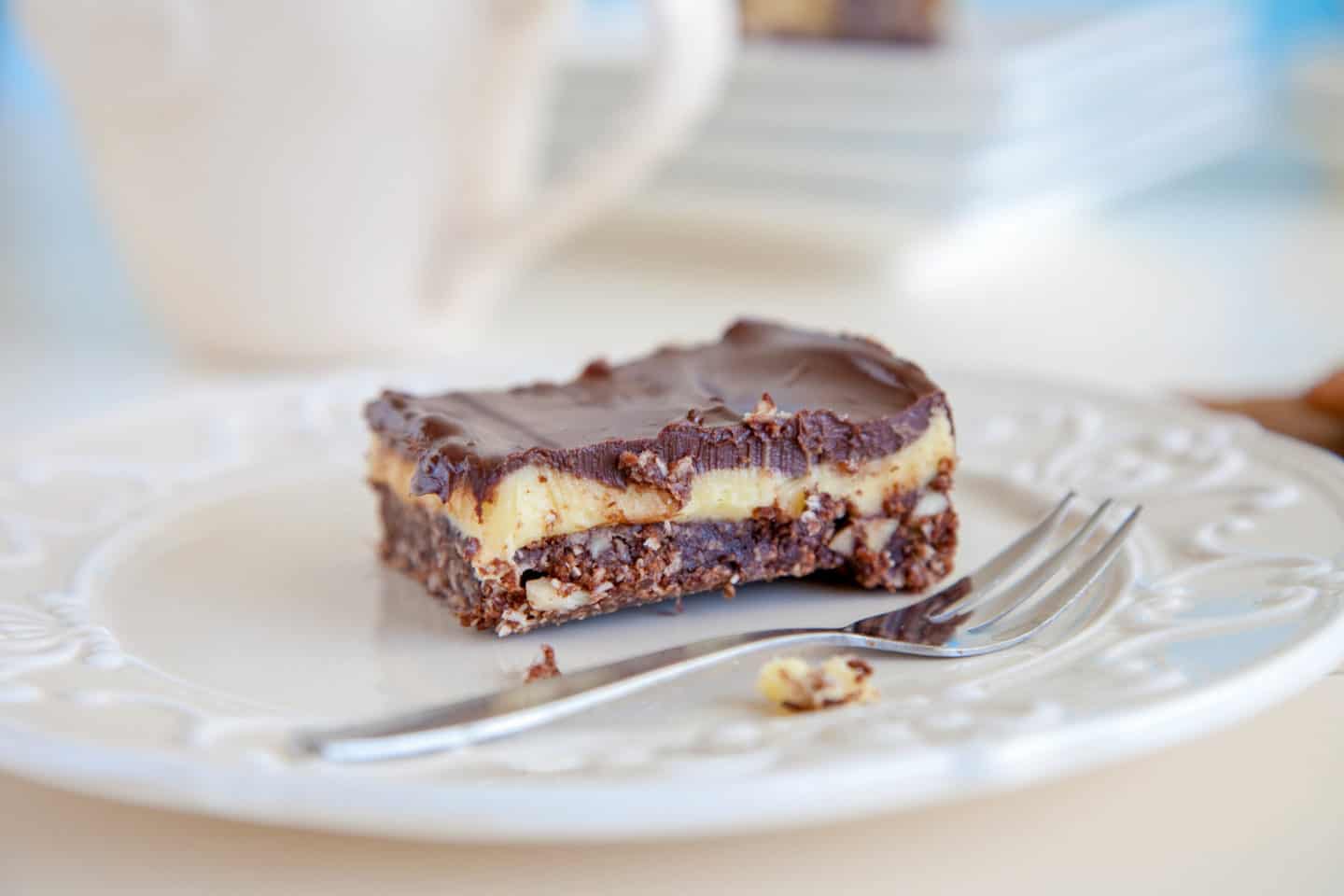 Nanaimo Bar
Caesar
Eric from Ontario Away contributed the Caesar as their pick: 
No Canadian summer is complete without enjoying at least one classic Canadian cocktail: the Caesar. A twist on the American "Bloody Mary", a Caesar is similar – but better in all the best ways. A basic recipe calls for a healthy mix of vodka, Worcester sauce, Tabasco (optional), horseradish, a stalk of celery, and celery salt with lime juice to rim the glass.
The secret is in the replacement of tomato juice – we use Mott's Clamato Juice. What's "Clamato"? It's tomato juice with dehydrated clam mixed in! Sounds gross – but wait until you taste this combination together. Caesars can be found on most menus at bars and restaurants but usually are best made at home or the cottage. Caesars are the perfect dock drink, patio beverage, or hangover cure! Some recipes even add a slice of bacon or olives to garnish it off!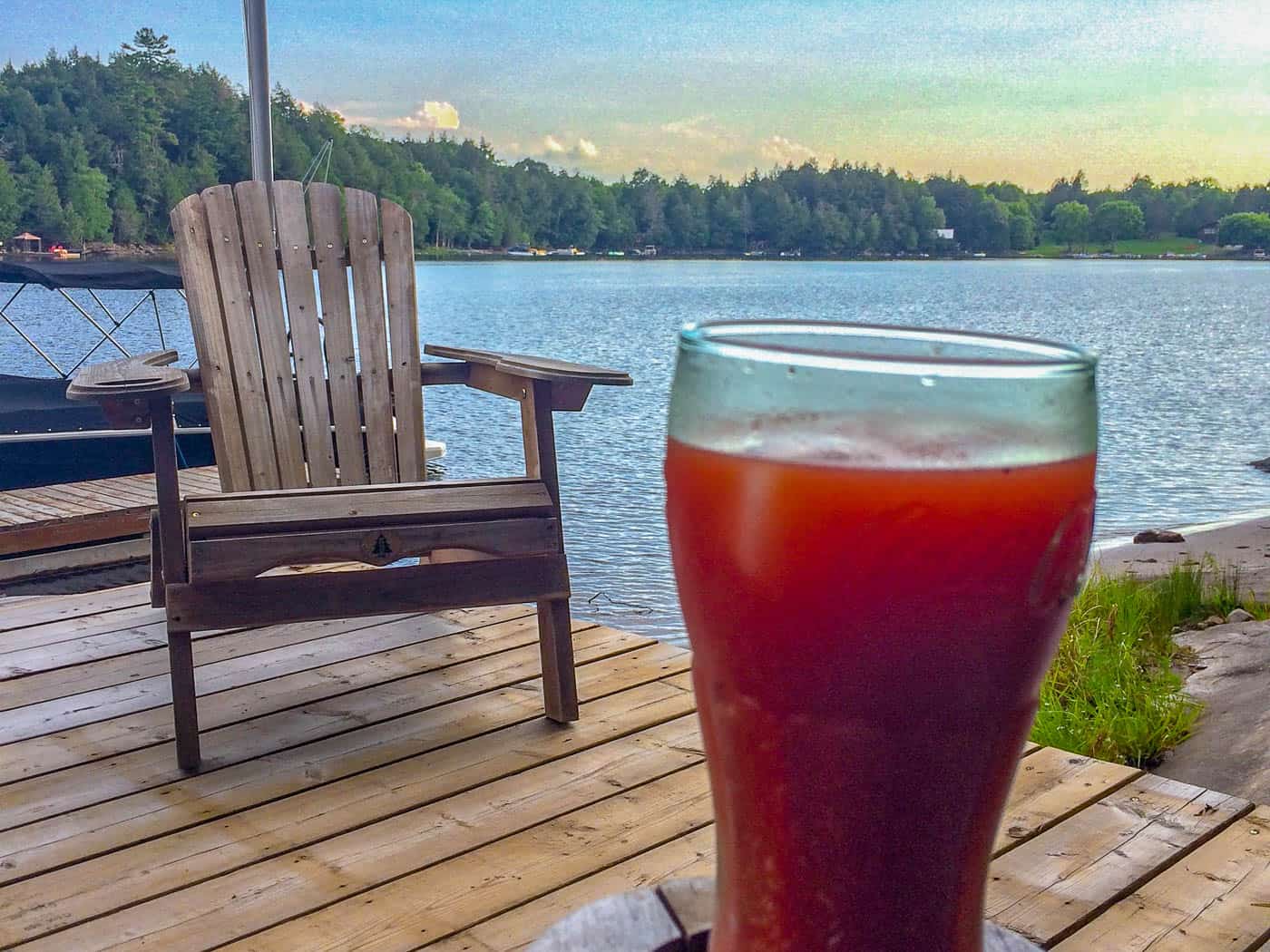 Habitant Pea Soup
Kayla from Visit Copper Canyon contributed Habitant Pea Soup as their pick:
This is a dish that's easily missed by many visitors to Canada, but it's one that you can find in the pantry of most Canadian households.
Made with yellow split peas, vegetables and ham, this soup can be traced back almost 400 years to the first French settlers, known as habitants. In the new French colonies, these main ingredients were easy to source, easy to preserve and, after a hard day's work, very filling. It's no wonder that the soup quickly became a staple across the soon-to-be country.
Today, you can find this traditional split pea soup, called Habitant, in the canned food aisle of just about any grocery store in the country.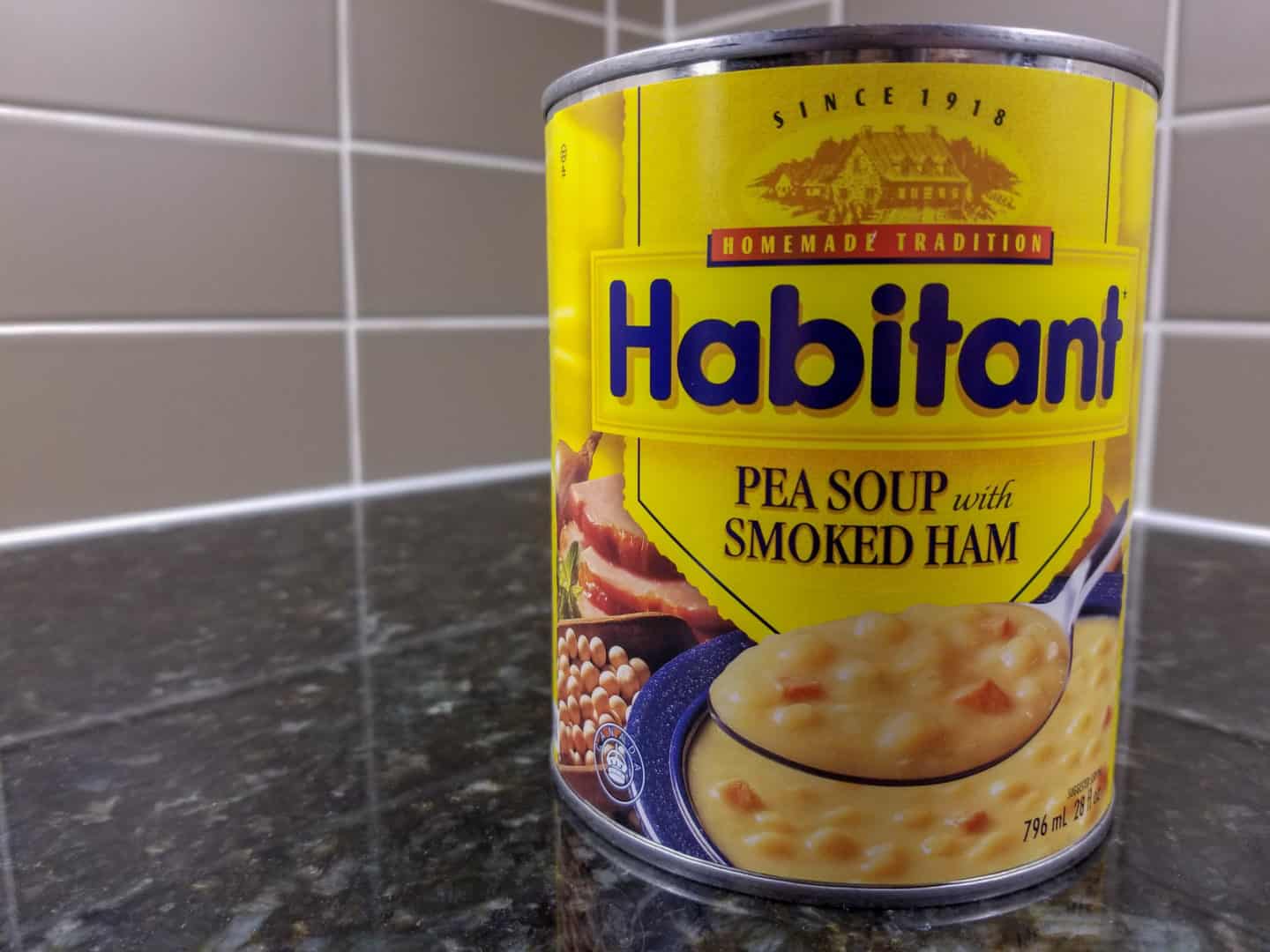 Game Meat (Sausages)
Augusta from Mini Me Explorer contributed Game Meat as their selection:
A while ago I spent a few days in Toronto, with a husband looking for some typical Canadian game meat and a kid who is a bit of a fussy eater. The concierge at our hotel, after a long search, recommended WVRST; we asked no questions and hopped into a cab, heading to 609 King St.
The restaurant is located upstairs and it is a (hip) sausage hall. We liked it immediately as it looked so unpretentious: long communal wooden tables and beaches in a large room which looked like a German "bierhalle", complete with craft beer and cider. Generally-speaking, we enjoyed the vibe of the place.
The menu specializes in artisan sausages, and works in two steps: 1) choose a sausage, 2) choose a style. From the game section we chose the bison with blueberry and maple (not as a side, but incorporated into the "wurst", which was served on toasted fresh bun. We skipped the second step, as we were not really interested in any toppings, and the food was simply amazing! We also had a choice between duck fat fries and Belgian style fries (with dips).
View this post on Instagram
I of course had to contribute some of my own favourite Canadian foods as well:
Ketchup Chips
Ketchup chips are exactly what they sound like. Ketchup flavoured chips! Before you scoff, they're actually really really really good. They make for an excellent snack and they're more popular than you would think they would be! They're a staple in every grocery store, convenience store and gas station so you can grab a bag to snack on while exploring Canada or road tripping around!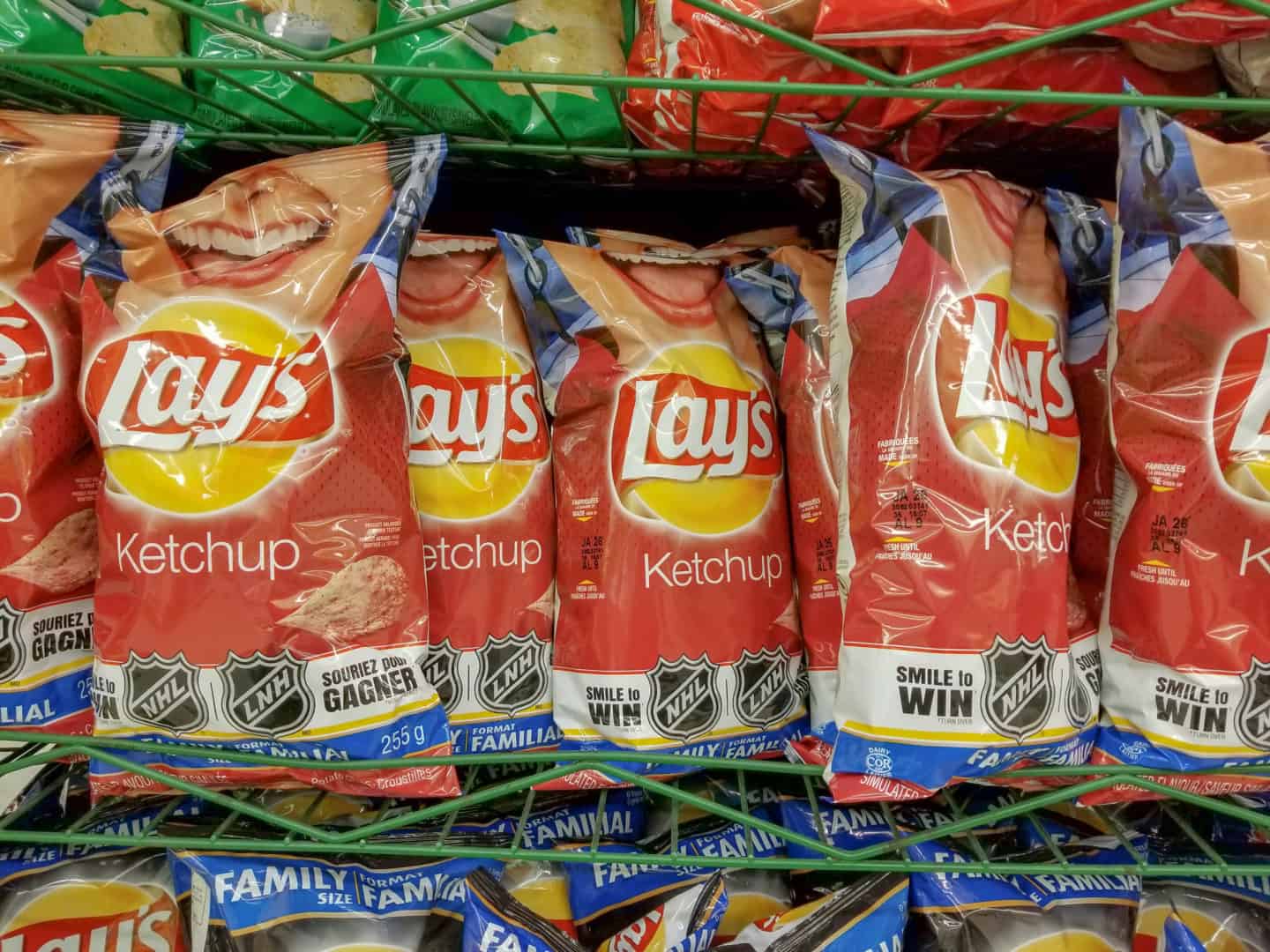 Peameal Bacon Sandwich
Peameal Bacon is a back bacon made from lean boneless pork loin trimmed, cured and rolled in corn meal. It was actually created in Toronto and at Toronto's own St. Lawrence Market is where you'll find a world famous version of it! The Peameal Bacon Sandwich from Carousel Bakery is a messy bun of deliciousness that you have to try!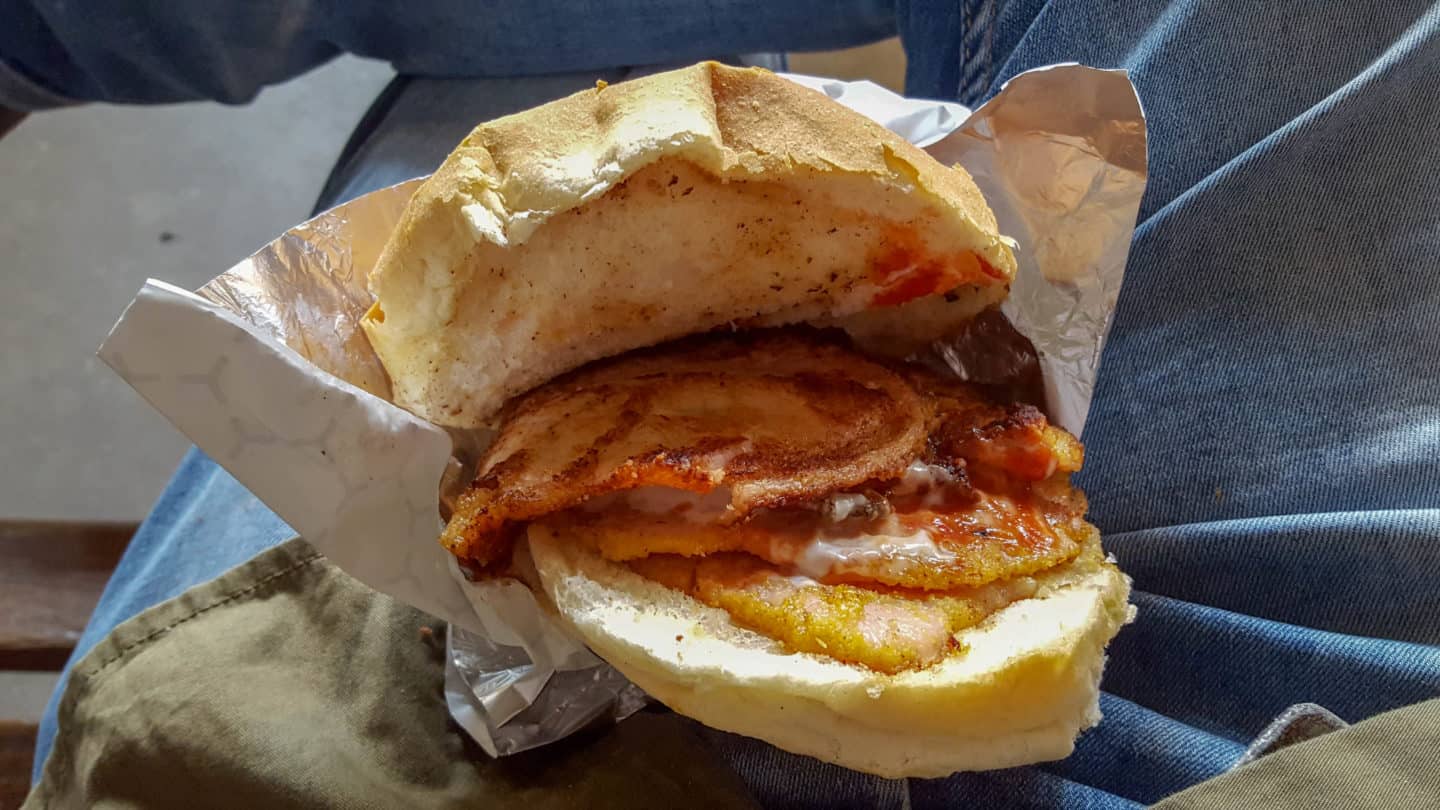 Kraft Dinner
Kraft Dinner is a very Canadian food! It's the easiest thing in the world to make and creates some of the best mac and cheese you will ever have. You can of course have fancy mac and cheeses in restaurants all around our country and who would fault you for that? But there's nothing like a box of Kraft Dinner to take with you home to have a piece of Canada after your travels!
View this post on Instagram
Tourtière
Tourtière is dish you can find in the province of Quebec. It's essentially a meat pie which is made from minced pork, veal or beef and potatoes. If you can't find yourself in Quebec during your travels that's okay because you can usually pick it up from grocery stores as well!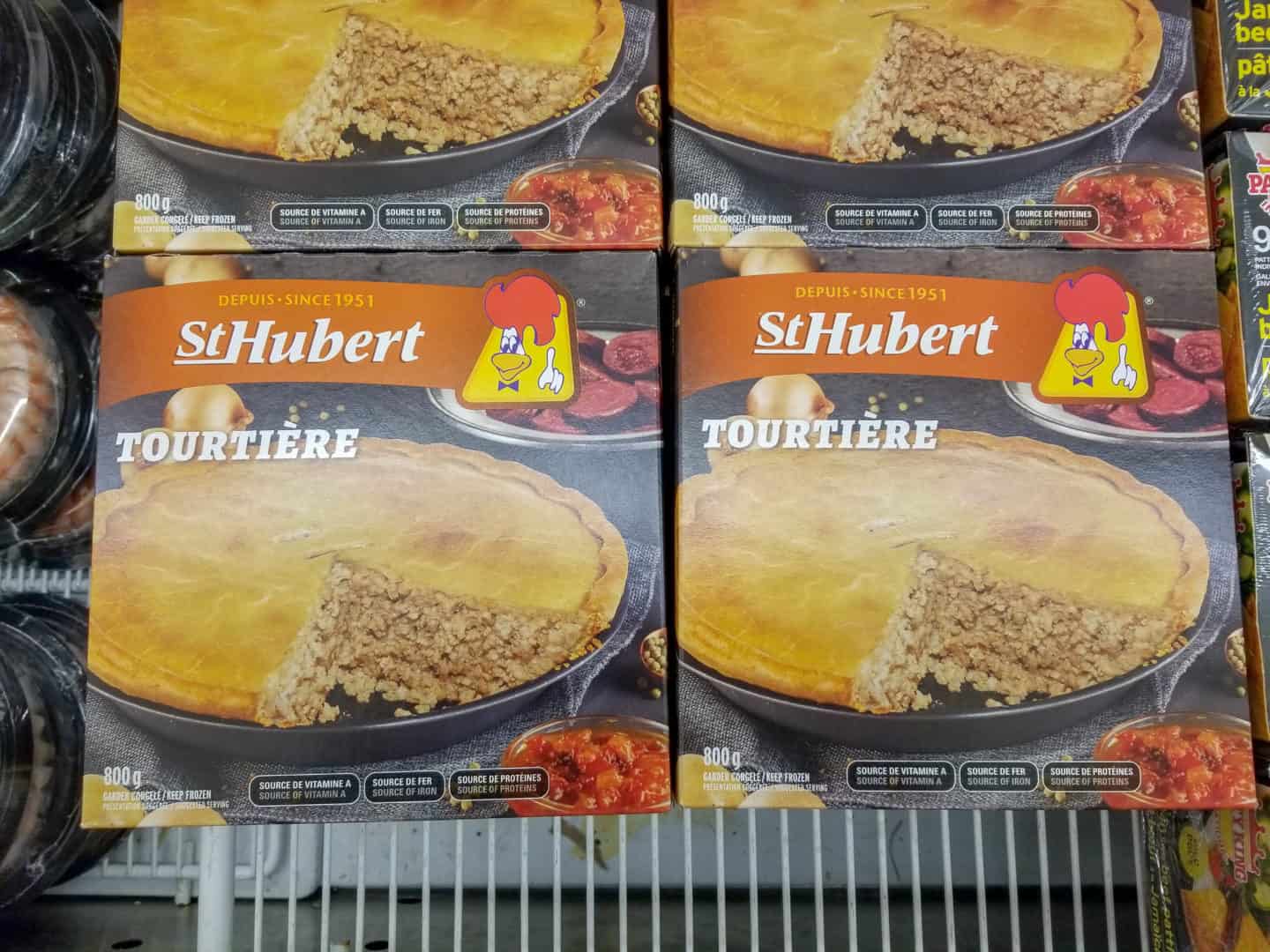 Coffee Crisp
Coffee Crisp is a Canadian chocolate bar that's made with layers of vanilla wafer and a foamed coffee-flavoured soft candy that's covered in milk chocolate. You can find it pretty much in every single convenience store, gas station or grocery store so it's the easiest snack to grab while you're out exploring our great Candy. They also make for some great souvenirs!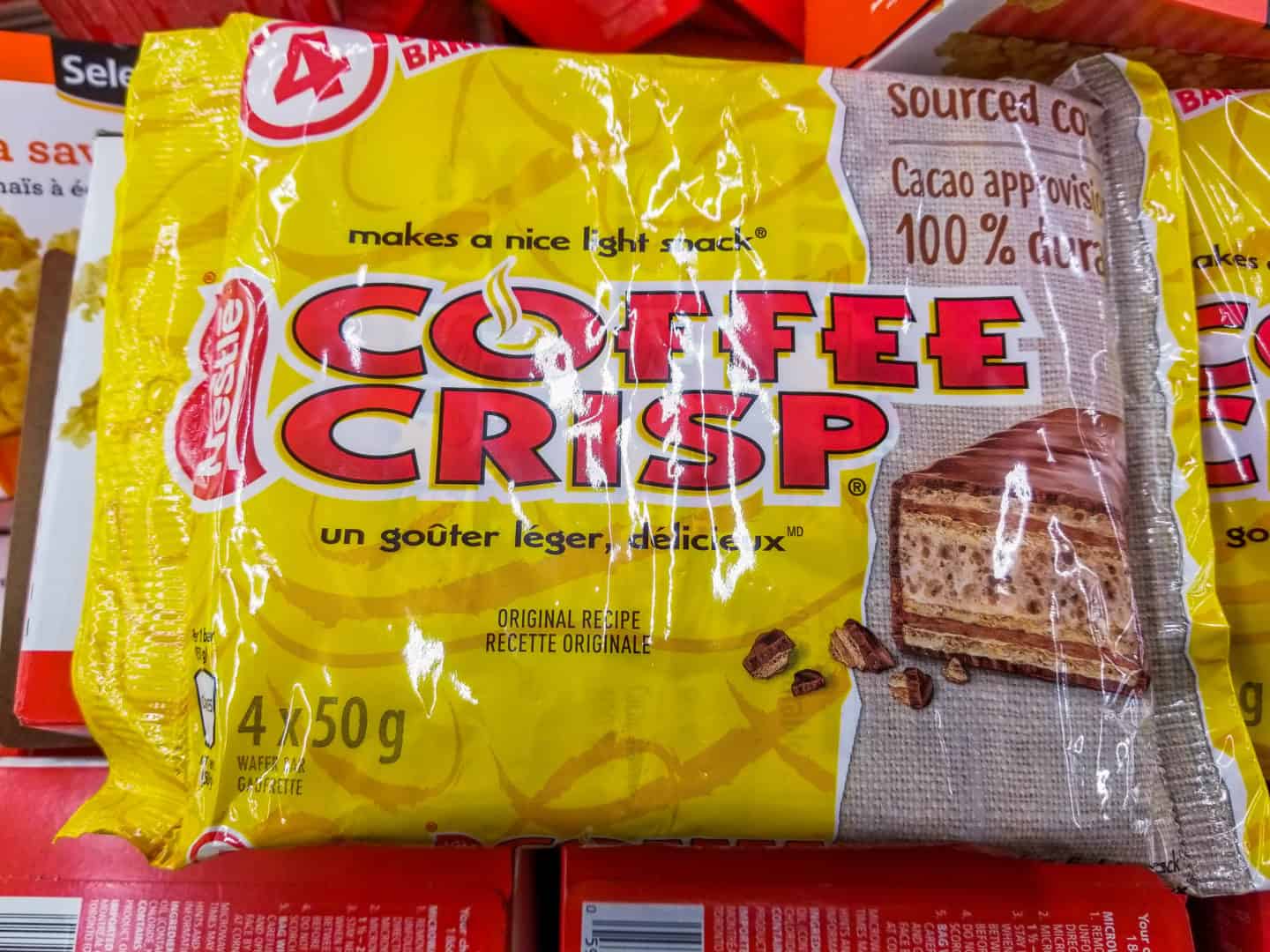 There you have it! The list of absolutely all the foods you have to try while visiting Canada. How many have you already tried? Let me know in the comments and as always, pin this post for your own upcoming visit!