Alcatraz may be one of the most well known prisons around the world and luckily enough it's one you can actually visit! The highly secured prison is located on its own island right off of San Francisco's coast. It's arguably THE attraction that you have to do while visiting San Francisco and the area in general. Given how popular the prison is there are plenty of tips for visiting Alcatraz that would make your visit so much more enjoyable and I have of course put a bunch of them together for you below! So read on for everything could you possibly need to know before visiting Alcatraz.
Buy your tickets ahead of time
I can't stress this one enough. If you listen to nothing else on this list, do make sure to buy your ticket in advance. The tickets can sell out weeks in advance and if you're looking at special tours like Alcatraz at Night or the Behind the Scenes tour, it's even more likely to sell out. If you only have a couple of days in San Francisco then it's even more important to buy your tickets in advance. It's also a great thing to plan the rest of your itinerary around so it can kick start your planning. Tickets are available 90 days in advance and I would highly recommend buying your Alcatraz tickets as soon as you know the actual dates that you will be in the San Francisco area for.
Standby tickets are occasionally sold on the same morning but they sell out very quickly and it would be quite a risk to leave seeing Alcatraz to whether you can get standby tickets or not.
Make sure to buy the right ticket
If you google Alcatraz tickets you'll actually get a number of hits on different companies that offer Alcatraz tours. Majority of these companies are actually offering a boat tour around the island of Alcatraz and while those tours may be great, they're most likely not the ones you're going for. The only tour that will actually allow you to get off at Alcatraz and walk around the prison is the Alcatraz Cruises company. Beware of resale companies that will mark up tickets with their own fees as well!
Of note here, depending on the type of ticket you buy you may get to see some extra things like the hospital and additional floors so be sure to check out all the tickets to make sure you're getting the one you wanted! We did the early bird general one and were quite happy with it.
Take transit or Uber to the pier
Parking around the pier can be quite difficult, time consuming and expensive. I highly recommend taking transit towards Pier 33 where the cruises depart from or parking closeby-ish and then taking an Uber the rest of the way. This is a tip I give from the hard experience of not having followed it myself. We got tickets for the early bird tour (8:45 am departure) so I really thought we'd have zero issues with parking. But nope, that was not the case. I think we ended up forking over like 15 USD for a few hours and having to sprint to catch our boat. Definitely not something I recommend!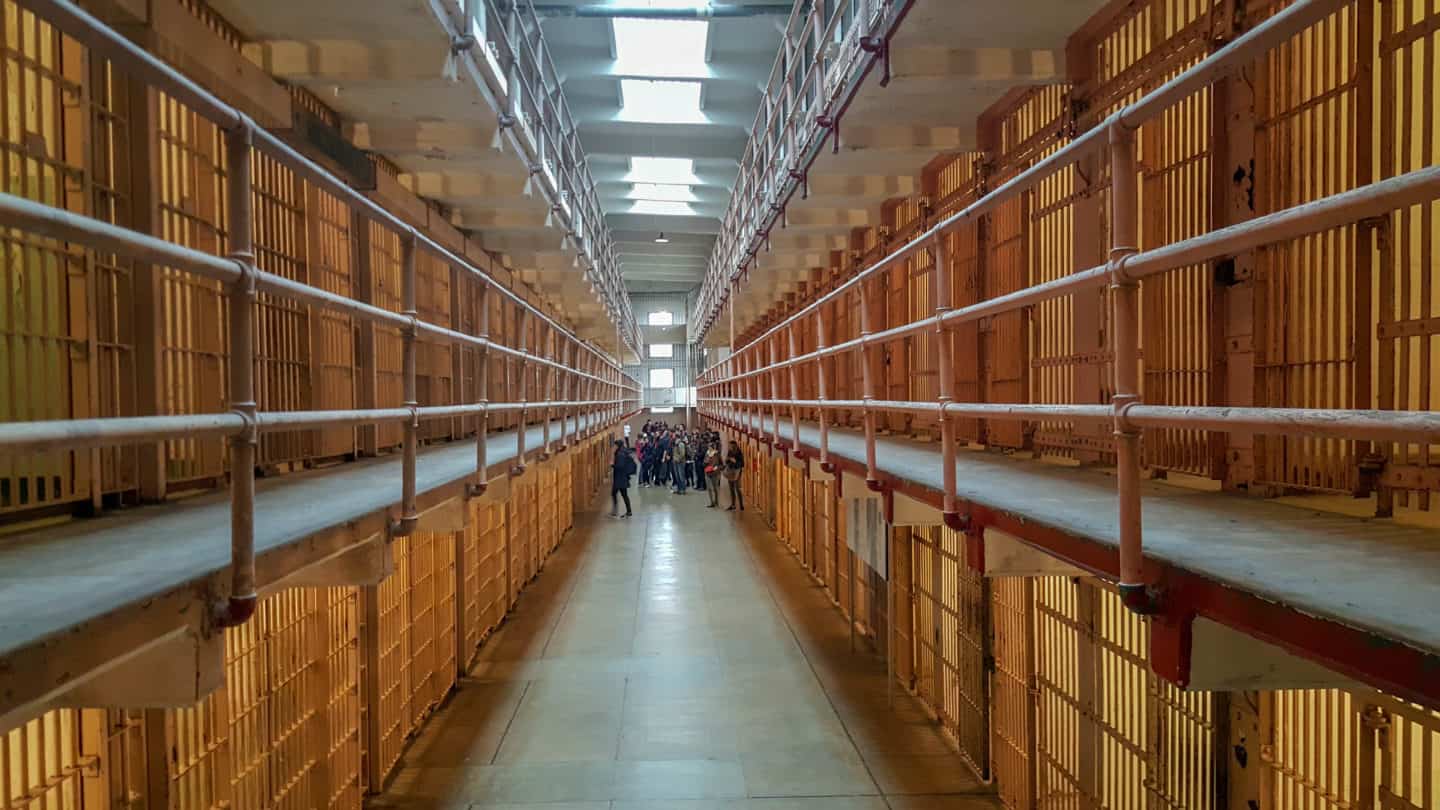 Bring a valid piece of ID with you
You'll be asked to show a valid ID when you board the cruise and/or pick up your tickets (if you don't print yours). If one person bought the tickets for everyone in your party that person will for sure have to have their ID with them. They do accept copies of passports so you don't need to bring the original passport with you!
Give yourself enough time
I recommend booking an early morning tour to avoid feeling rushed towards the end of the day. You should give yourself about 2.5-3 hours to enjoy the tour and the surrounding buildings but you are allowed to stay on the island all day if you choose to so keep that in mind when planning your itinerary.
I'd also advise to be 20-25 minutes early for the cruise departure since you have to go through security before boarding on the way to the island and since the line up for the boat ride back usually gets quite busy. If you're at the top of the prison it'll take you about 10 minutes to come back down to the docks. You can see the departure times on the official website here.
Don't skip the audio tour
I'm sure we've all visited some places where the audio tours have just been absolutely dragging but in Alcatraz this is not the case! The audio tour is already included in your ticket so you are able to turn it down and ask for a partial refund but in my opinion it would be such a waste. The audio tour is great for pointing out details around the prison that I can almost guarantee you wouldn't be able to find on your own. The sound effects brings the prison to life during your tour and while I could go on and on about it, suffice it to say I highly recommend utilizing the audio tour during your visit!
The audio tour is available in 11 languages including Dutch, English, French, German, Italian, Japanese, Korean, Mandarin, Portuguese, Russian and Spanish.
Make sure to read the signs
There are a number of exhibitions all around the cell block that are worth looking at. There's also lots of signs around the path you take during the audio tour that has a ton of additional information on them and it's totally worth taking the time to read them. In particular the ones in the dining area!
Plan your visit
It's tempting to get off the boat ride and head straight up towards the main building with the big crowd but I'd recommend walking around the other buildings on the outskirts including the Barracks building where you can watch a Discovery Channel documentary on the prison itself. Once you've done this the crowds will thin a bit and you can enjoy your walk up (and your pictures!) while a bit less crowded!
Take advantage of the cruise to and from Alcatraz
You're blessed with two great views while coming to and from Alcatraz. One is of the island itself and another is of the skyline of a part of San Francisco. I would recommend focusing on one for each direction of your boat ride. There's something super cool about watching the Alcatraz side while approaching the prison and imagining how prisoners must have felt knowing they wouldn't be leaving the island for many, many years to come.
Dress for any kind of weather
While typically nicer than Toronto where we're from, San Francisco does have some unpredictable weather sometimes and the combination of that with the fact that you're on an island and outdoors for portions of it, means that it can get a bit chillier and windier! I'd recommend bringing some kind of wind/rain jacket so you can enjoy walking around without being cold!
Eat a meal before you go
Because you're planning to spend a few hours there and majority of it is walking around, I would recommend making sure to have eaten something before you go. We were asked to throw out our drinks etc. in the security line and while they do sell some snacks on the cruise it's discouraged to eat/drink on Alcatraz itself. You will be allowed to eat at the dock/picnic area and you can carry a water bottle around with you but you may end up finding yourself hungry if you don't make sure to eat before hand!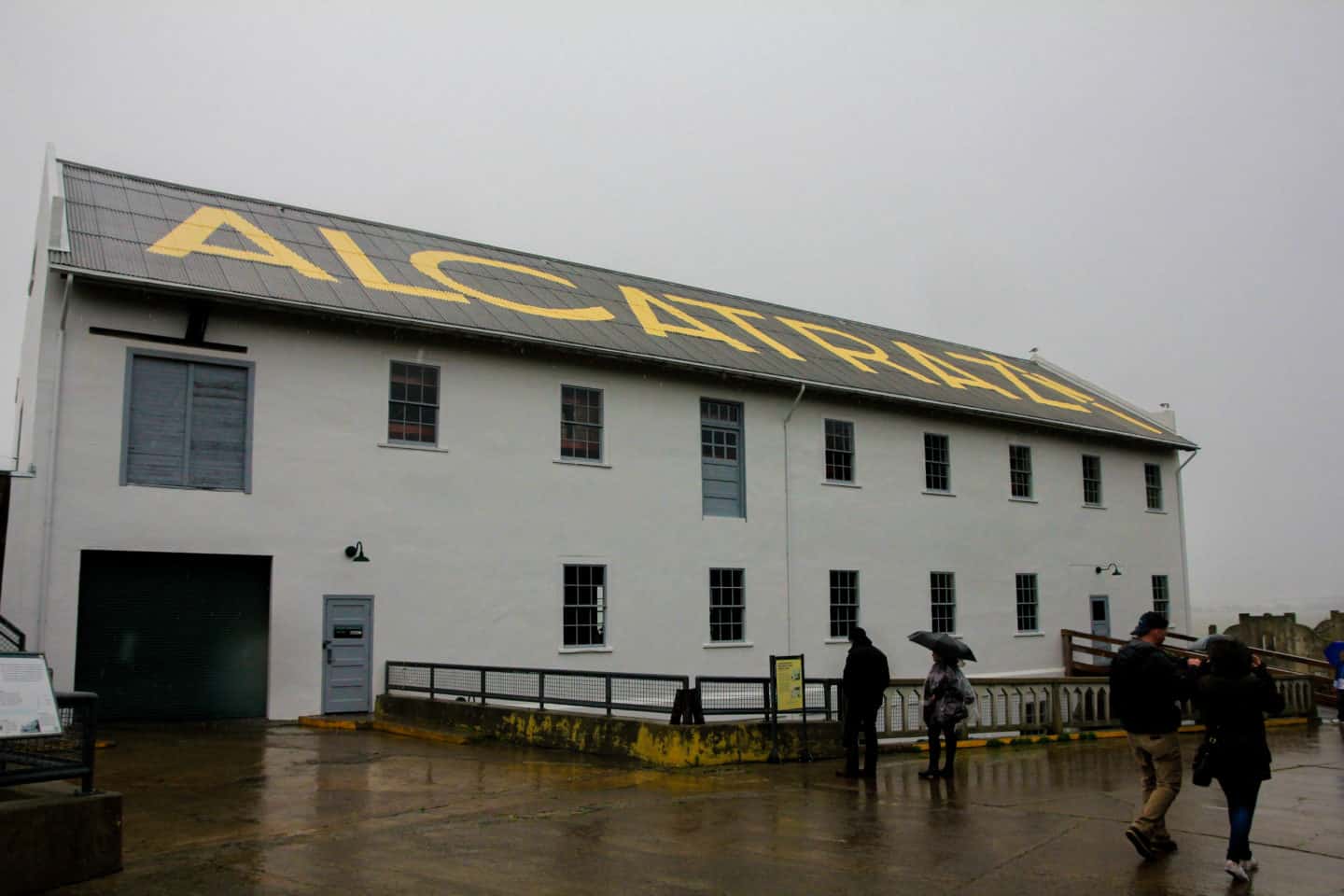 Bring your camera
This one goes without saying. Alcatraz has a number of fantastic elements to shoot and the buildings are super photogenic. Make sure to bring your camera or you'll regret it!
Don't miss taking a picture inside the cells
There a few cells that you can step inside of and take a picture in and it's an absolute can't miss! I found them slightly creepy though so keep that in mind!
There you have it, my tips to get the most out of your visit to Alcatraz! Have you been? Did you enjoy it? And as always, pin this post for your own upcoming visit!