We recently spent two days in Dubai and had a great time exploring all the new parts of Dubai in addition to the old parts. One of the things I'd been most looking forward to was visiting the Dubai Miracle Garden. I had seen all these spectacular pictures online and couldn't wait to get there and take all these amazing pictures. While I loved the flowers themselves, the experience as a whole was a bit of a letdown. I do however think this was partially because I had such high expectations. I think I expected it to be more like a botanical garden and less like a tourist attraction. If you go into it with the right expectation there's definitely no reason you won't enjoy your time and get some beautiful pictures out of it!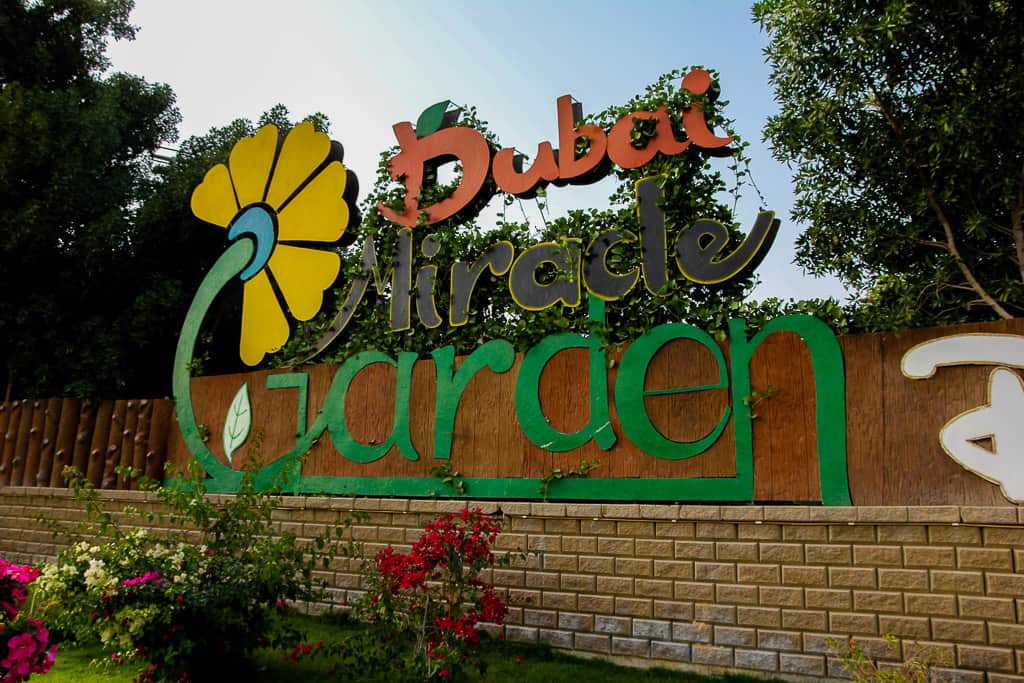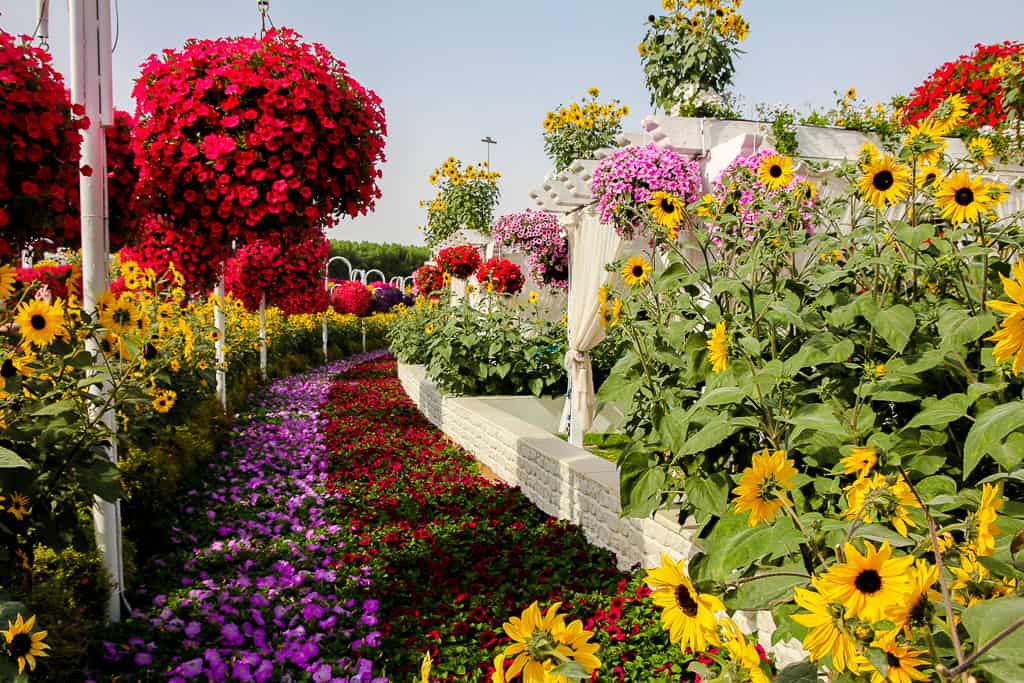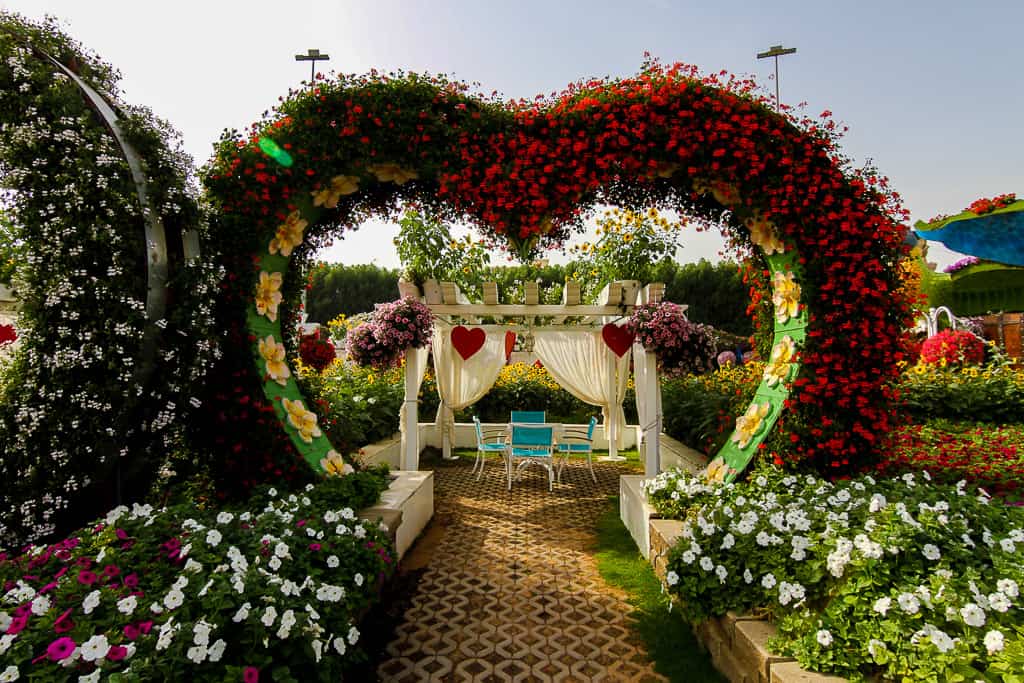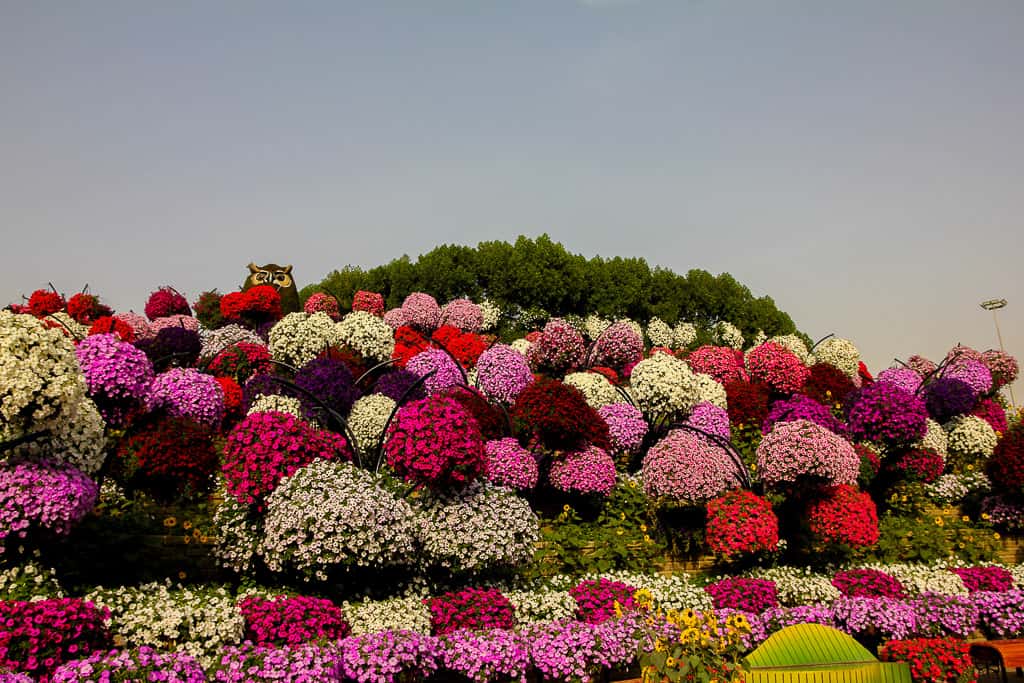 Important Information (Opening Hours, Location, Entrance Fees of Miracle Garden, How To Get There)
Miracle Garden Opening Hours:
Miracle Garden is open between 9 am and 9 pm between Sundays and Thursdays with the ticket window closing at 8:30 pm. It's open between 9 am and 11 pm on Fridays and Saturdays with the ticket window closing at 10:30 pm. Closing times can however vary depending on crowd and weather conditions.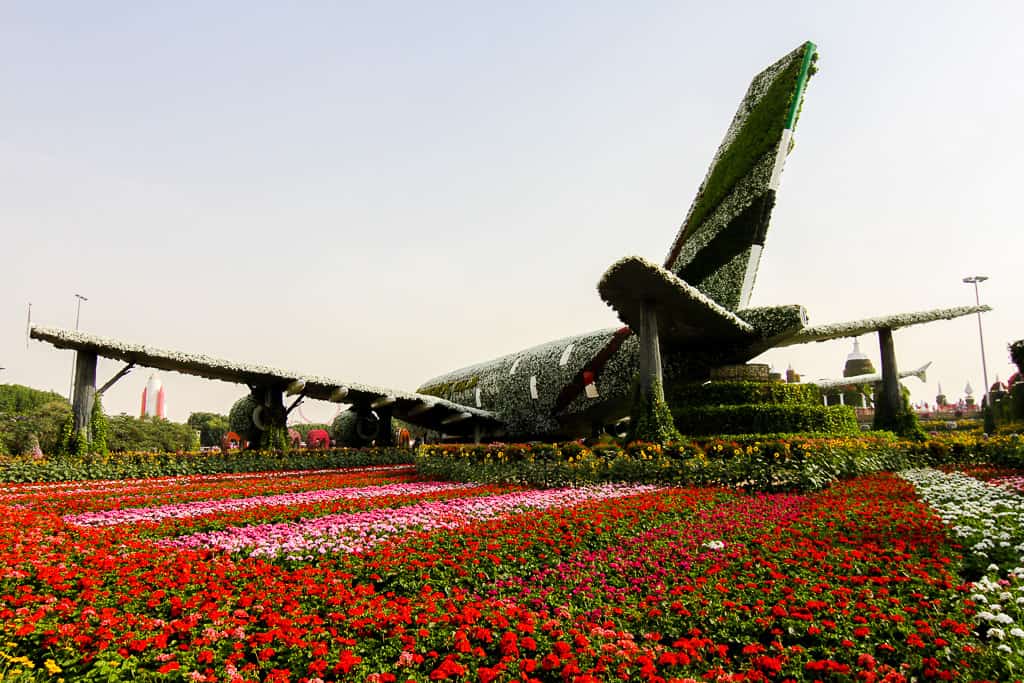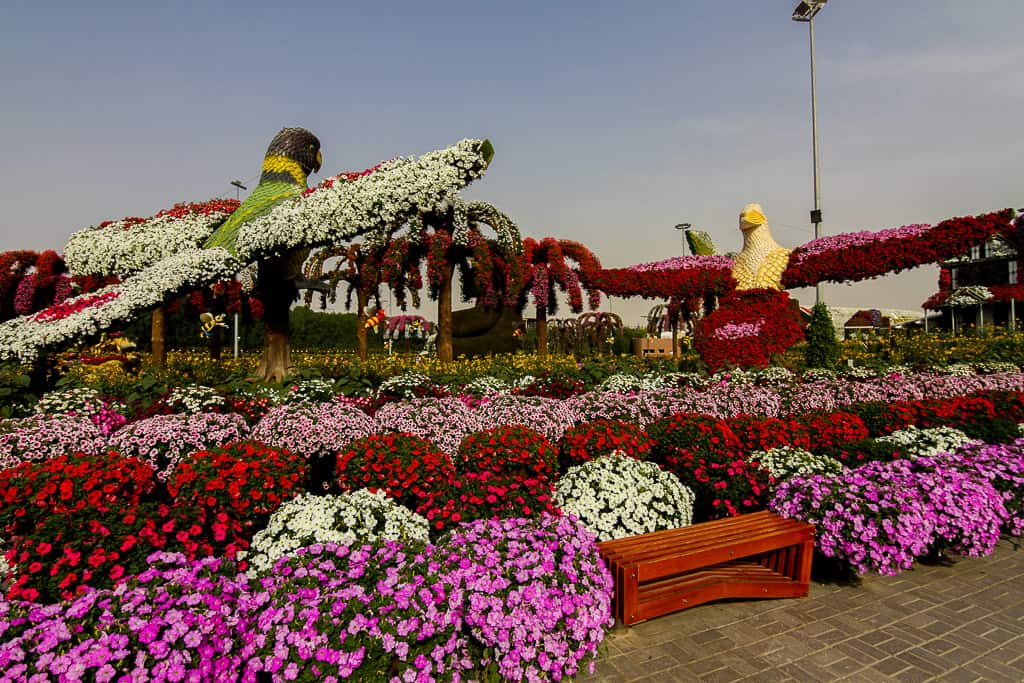 Miracle Garden Entrance Fees:
The adult rate is 45 AED while the child rate is 35 AED. Children under the age of 2 get in for free. The ticket windows do accept credit cards (Visa, Mastercard and American Express if I recall correctly) if you don't have enough cash. Tickets are one time entry too so if you leave you have to get another ticket to come back in. They're also non-refundable.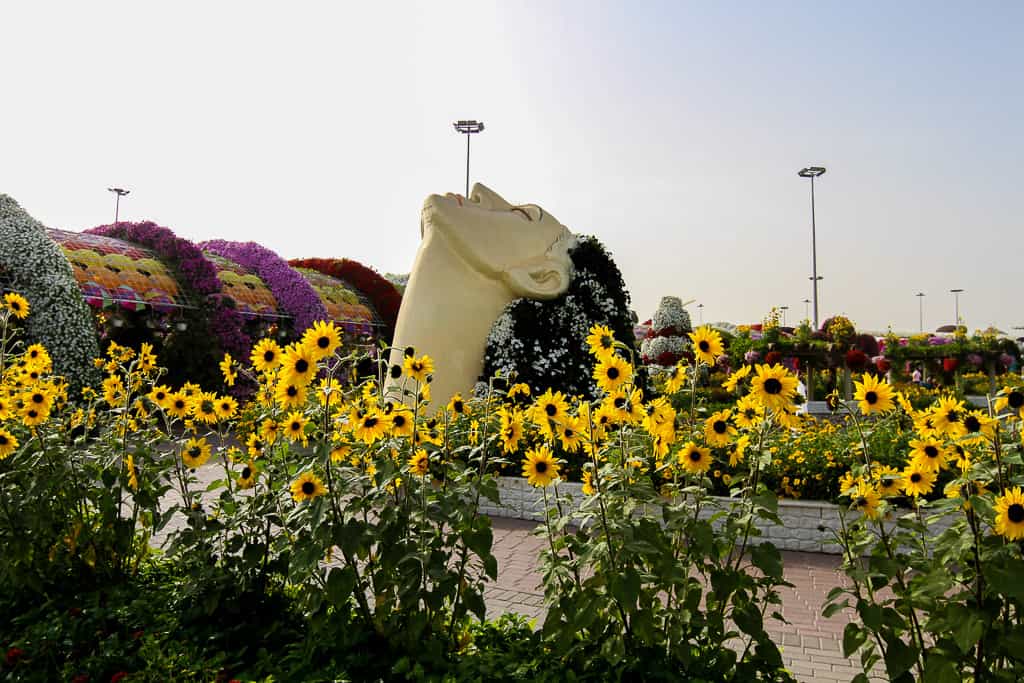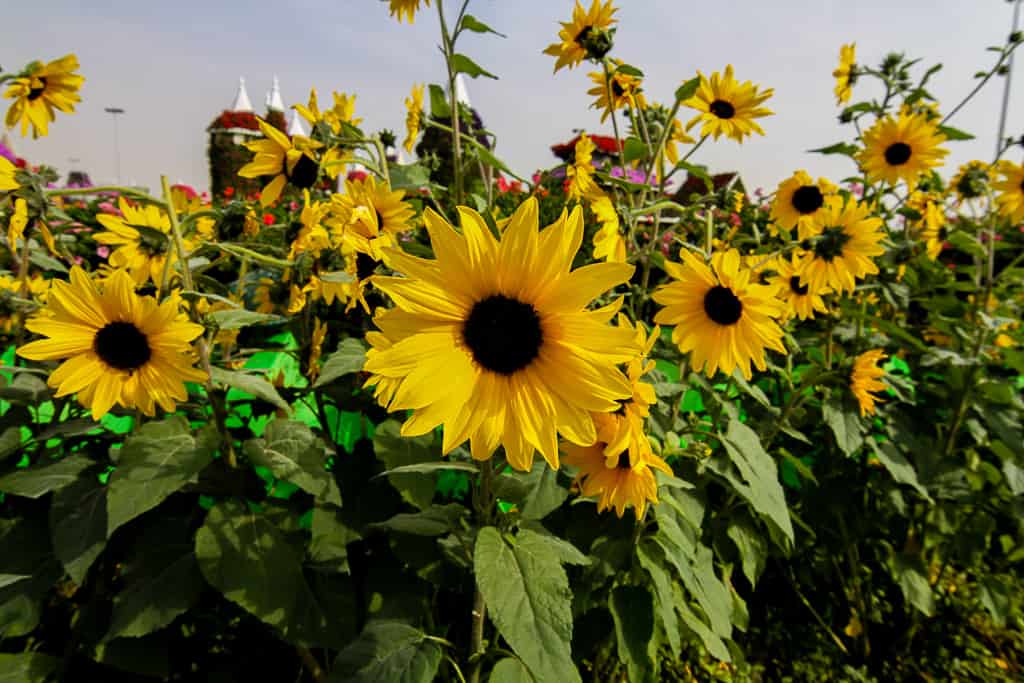 Miracle Garden Location and How to Get There:
The Dubai Miracle Garden is located at Al Barsha South 3, Barsha, Dubailand Area. There's a couple of ways to get here. The cheapest way by far is to take bus 105 from the Mall of Emirates. This costs 5 Dirhams per way and takes approximately 20-30 minutes each way. Other alternatives include a taxi or uber. I'm partial to uber because you can see the fee right away. Easiest thing to do is probably to get as close as possible using the metro. You can check out the Dubai Public Transportation's website to see more information on fees and schedules.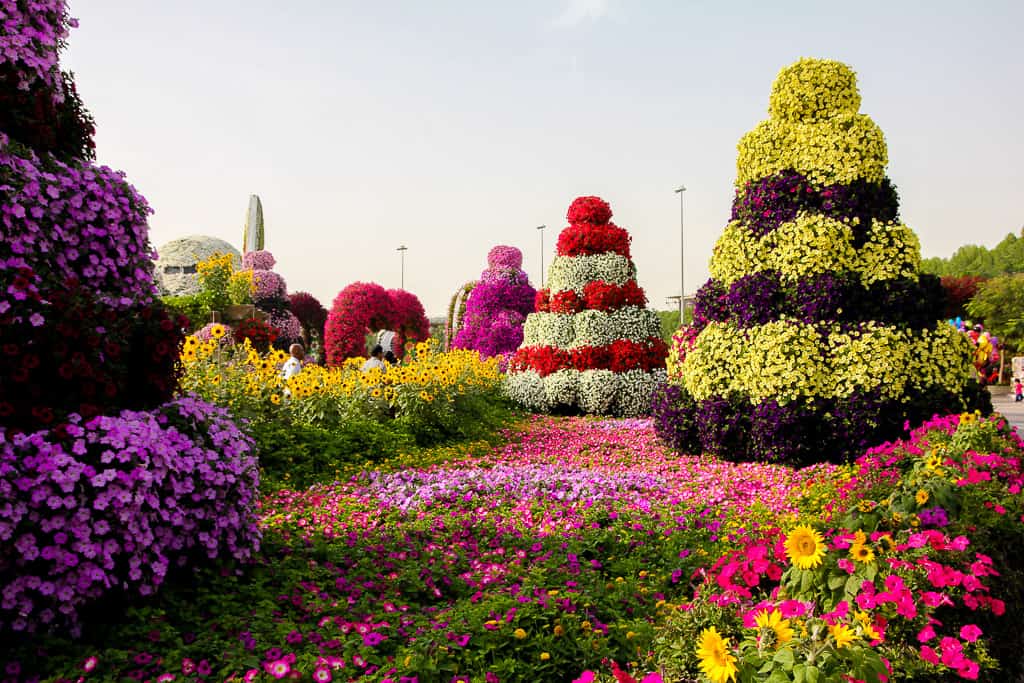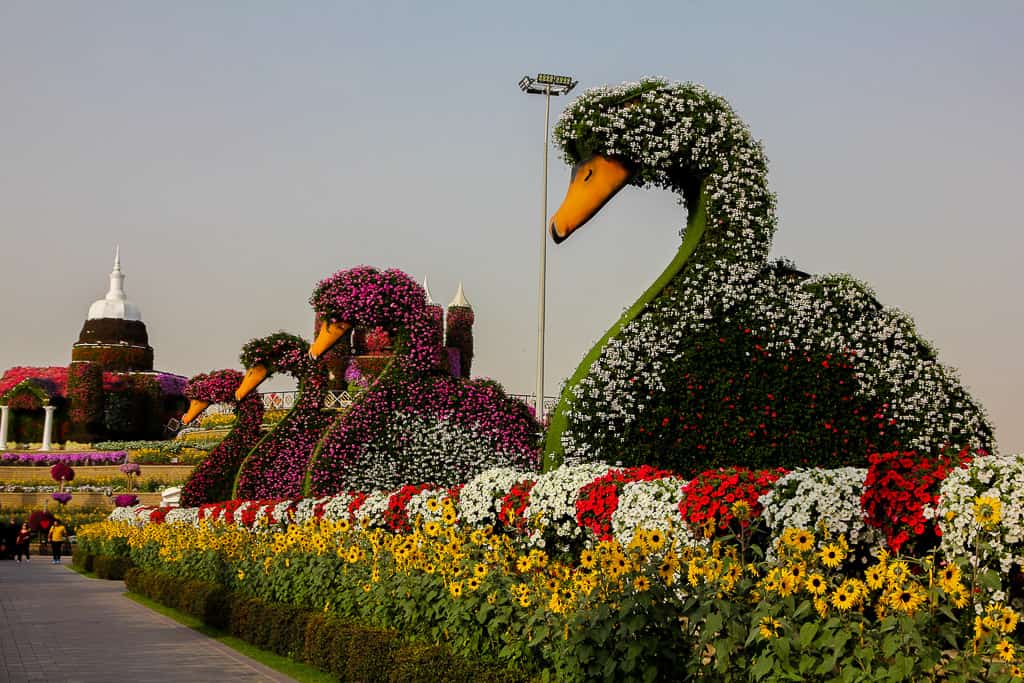 Miracle Garden Rules to know Before Visiting:
– No outside food and beverage allowed
– No drones allowed (they say no professional cameras allowed but I didn't find that to be a rule they were enforcing)
–  Sitting is only allowed on actual benches, don't sit on the flower beds (although I feel like this should be really self explanatory)
– Don't walk through any of the displays, follow the actual walkways (again, something I think should be self explanatory)
– In case it wasn't obvious you definitely can't pick any of the flowers!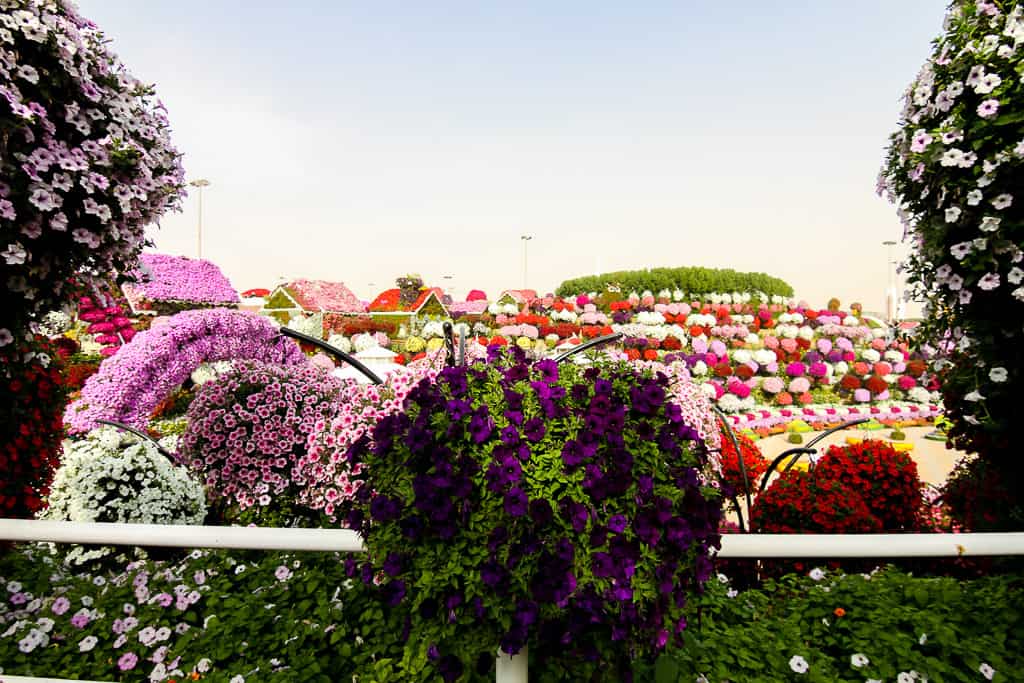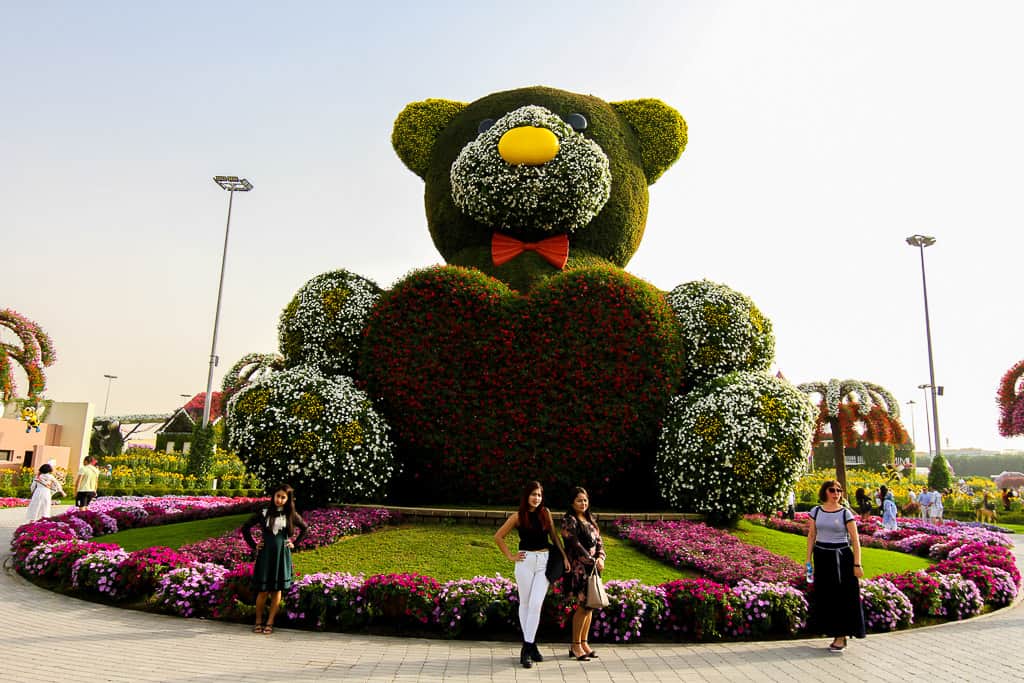 Best Time to Visit
Dubai is a really, really hot place. If you're by the beaches then you're blessed with a slight cooling effect and some wind. Same thing if you're in the malls, they're air conditioned so you don't really feel the heat. In Old Dubai there's lots of shaded areas so the heat isn't as suffocating. But in Miracle Garden? Not so much. It's a really exposed area and the sun becomes really overpowering in the middle of the day (which is of course when we happened to go haha). My suggestion to have the best time is to make this your first stop of the day. I've seen some pictures in the evening and I don't think it's great for photography so going first thing in the morning has you beating both the sun and the crowd.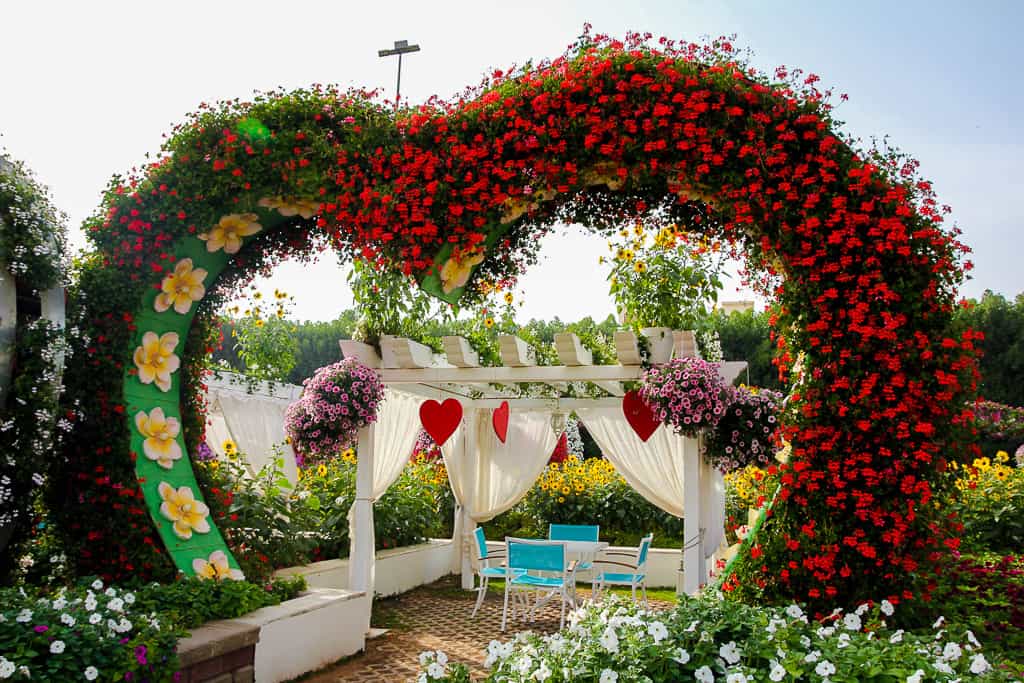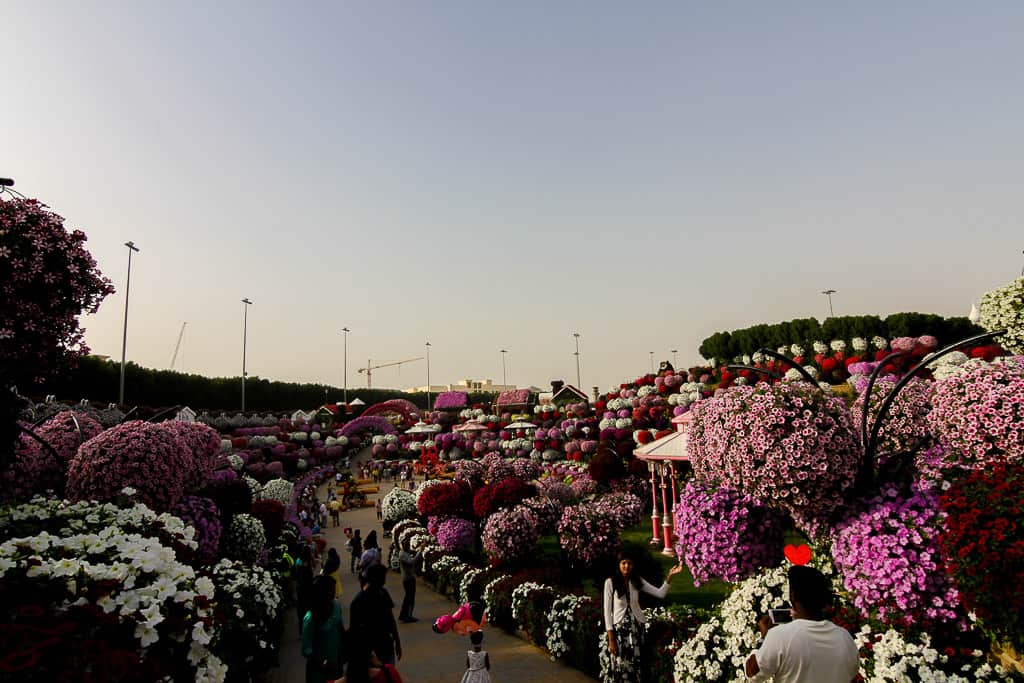 Photography Tips
Dubai Miracle Garden is pretty much a tourist spot. I'm sure locals have been once (like our friend had) but it's not exactly something they keep going back to. It's a family friendly place which only means that it's fairly crowded, especially in the middle of the day. While the crowds are a huge deterrent there's still plenty of ways to get fantastic photographs. One of them is to pay attention to when people are moving away from the structures because you can occasionally snap a fairly decent show without people in it this way. Another way to get some gorgeous pictures is to practice your macro photography. A lot of the walk ways are lined with flowers and you can easily spend a couple of minutes trying for some great macro shots right there! Another tip is to just look for different angles. There's some covered walkways, try angling a shot upwards to just get the top. If you're fast you can also have yourself cover people while talking through things! Some of the art displays are also further into the garden so if you zoom into the display itself you can usually cut out people!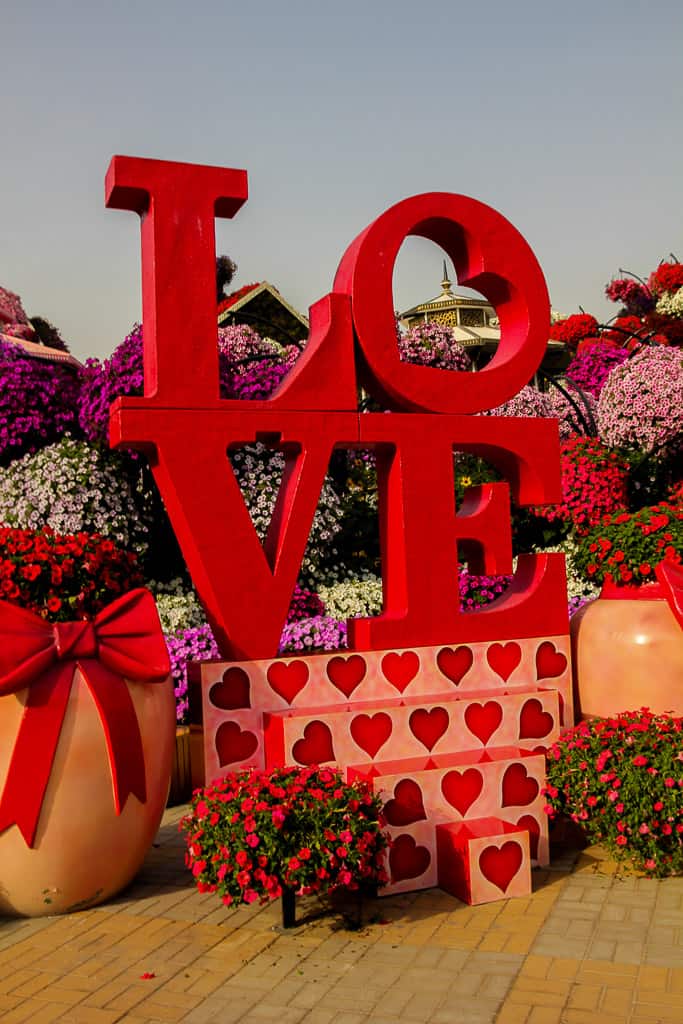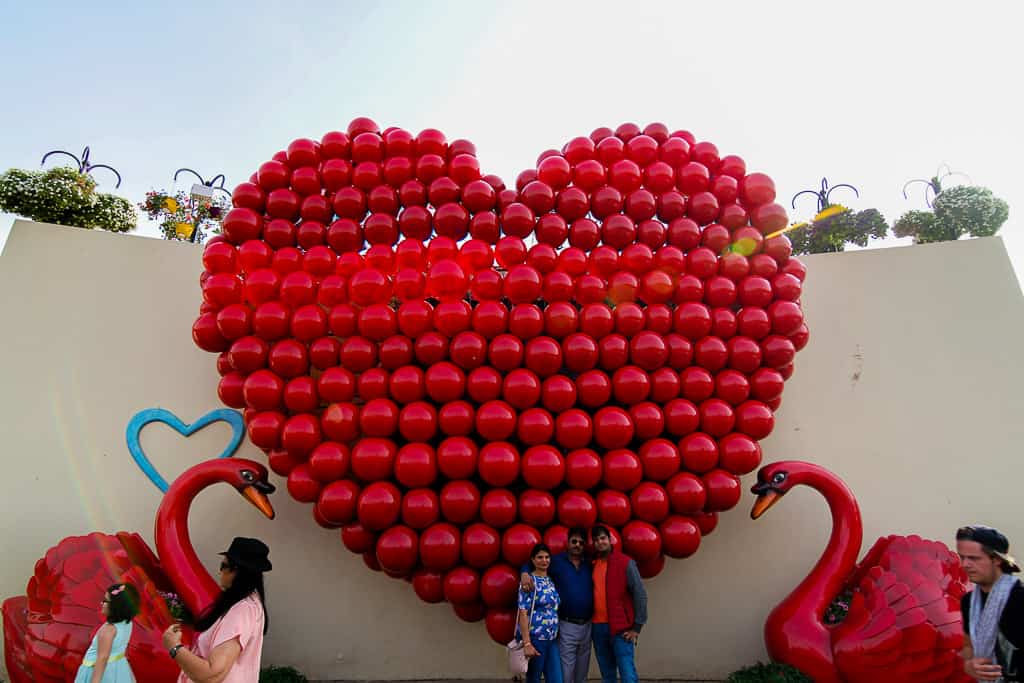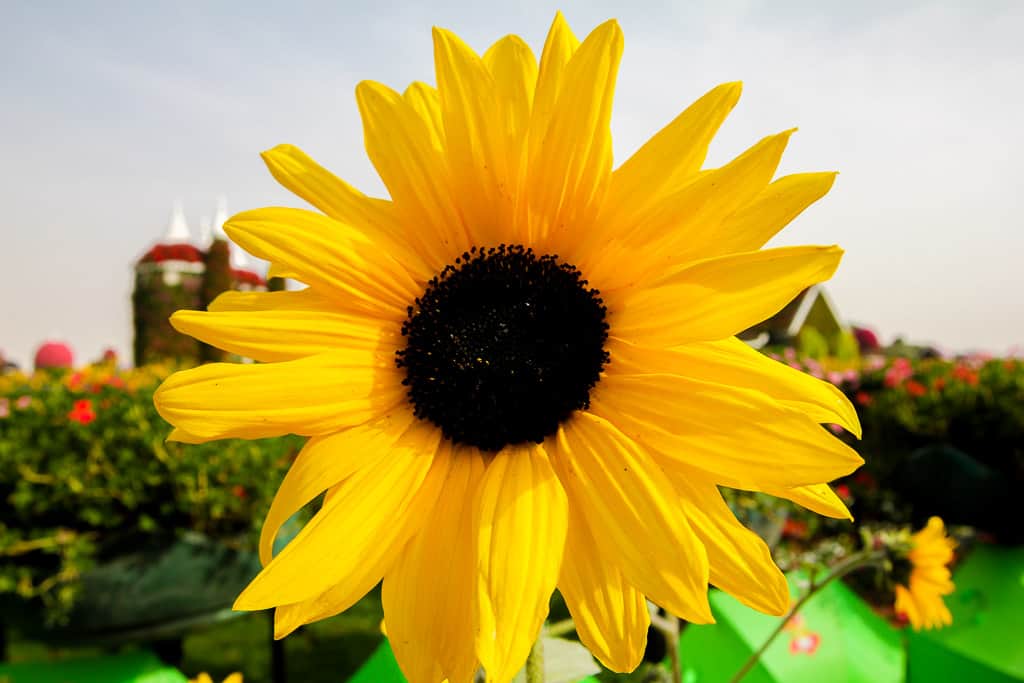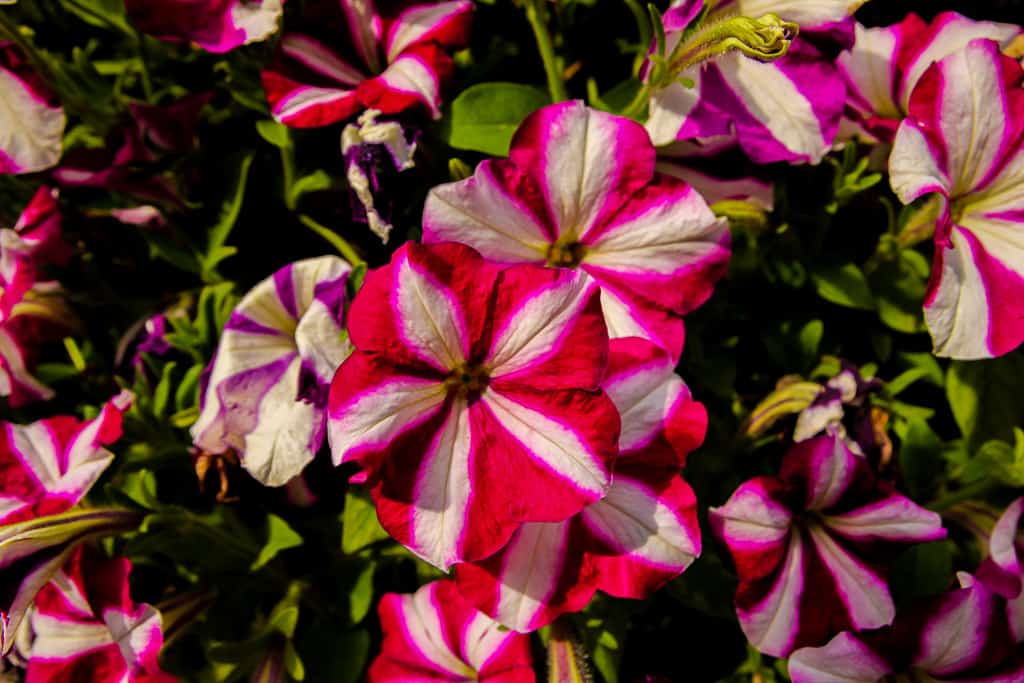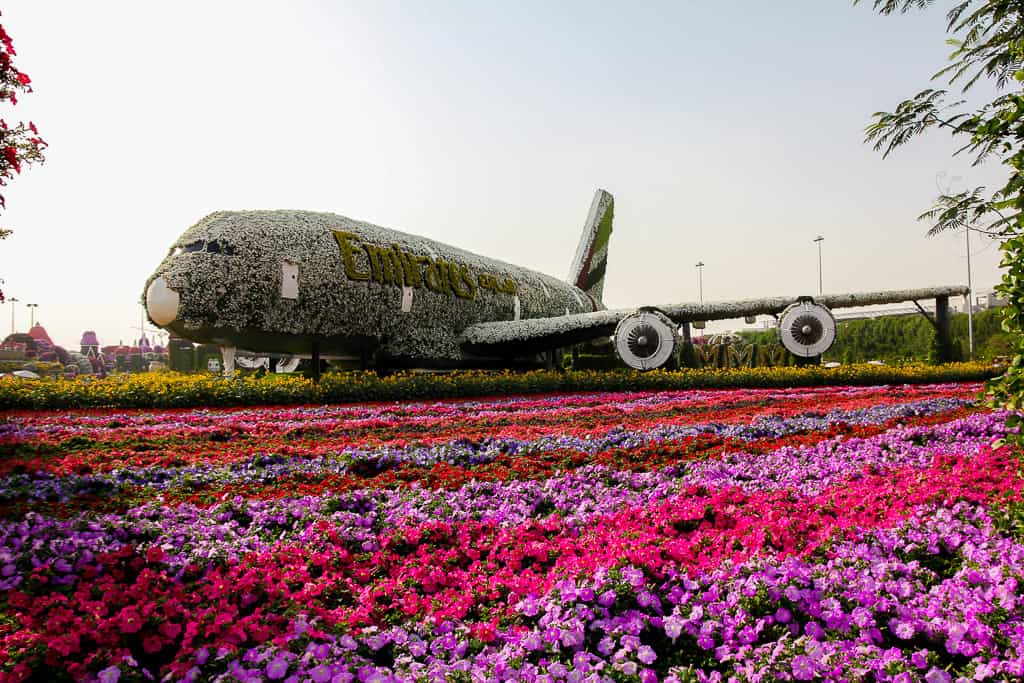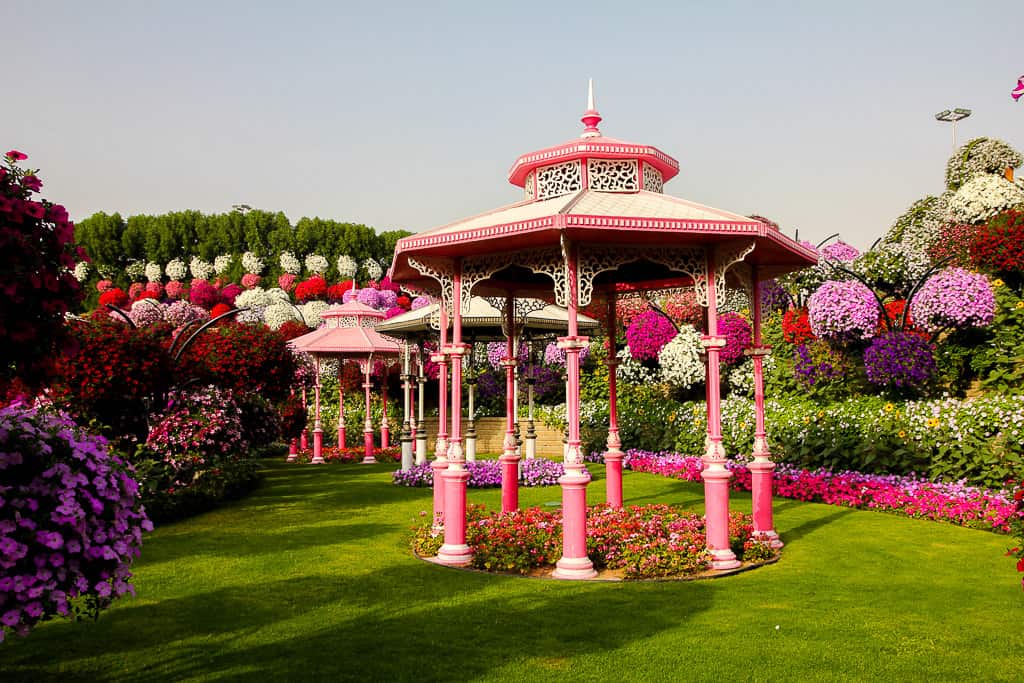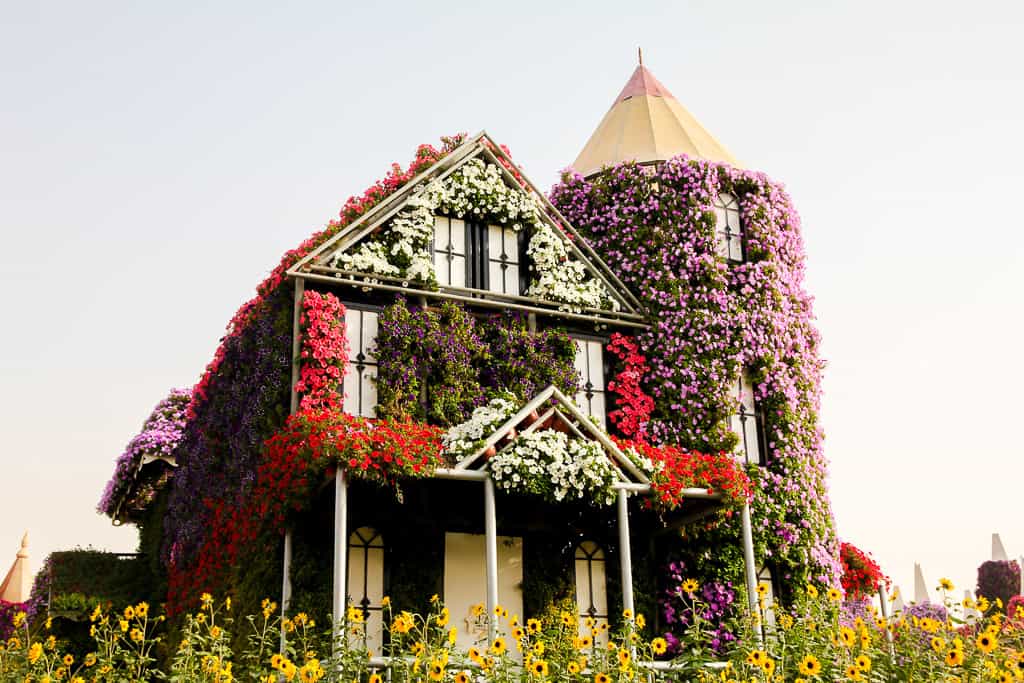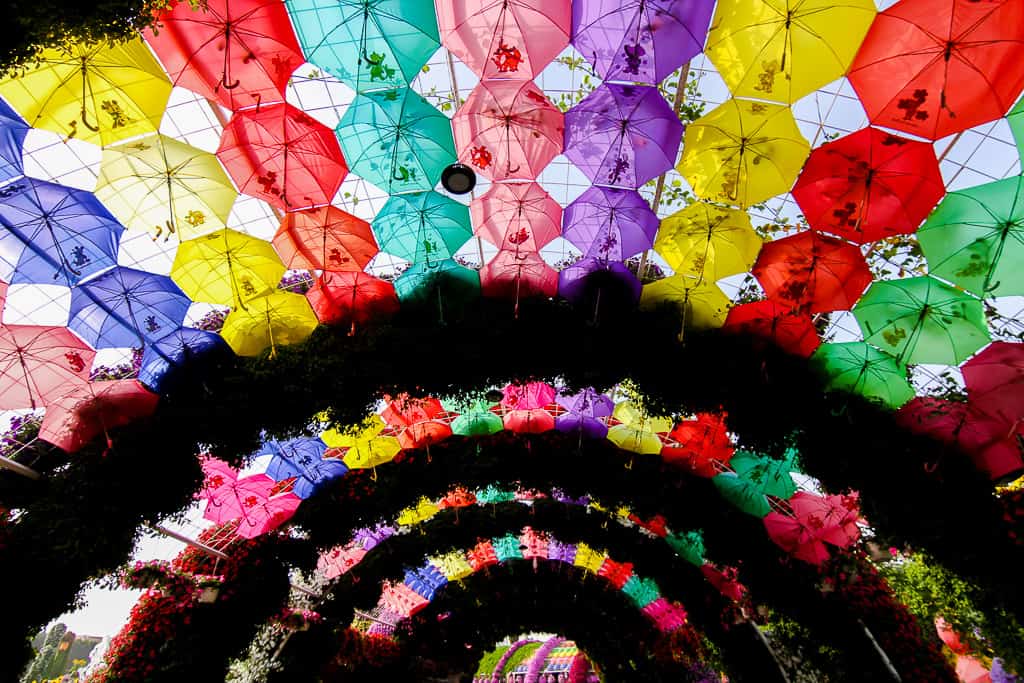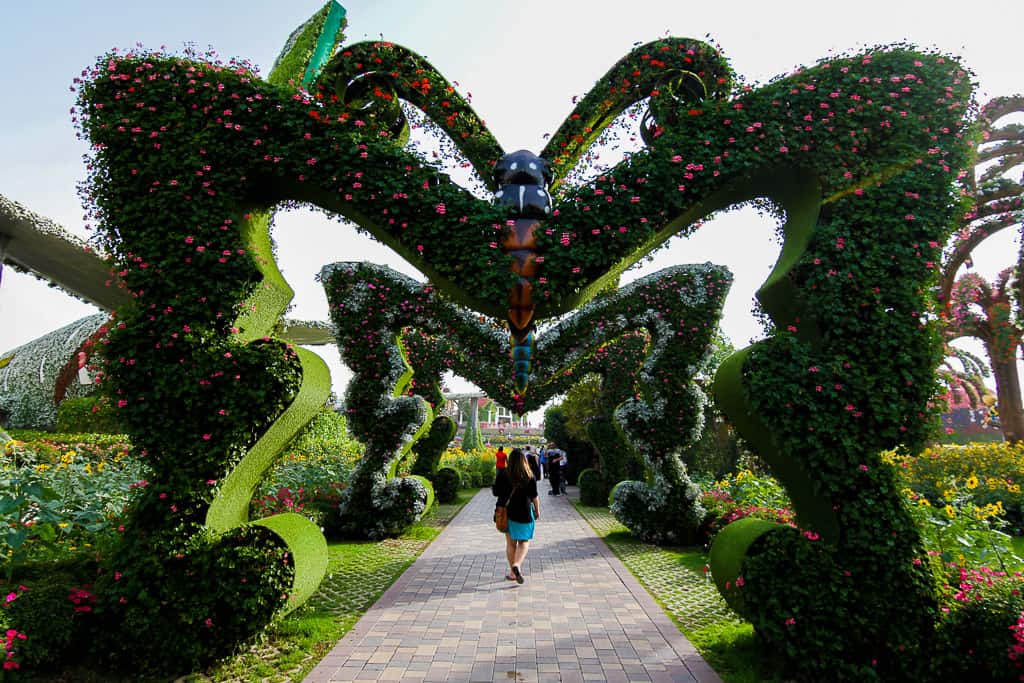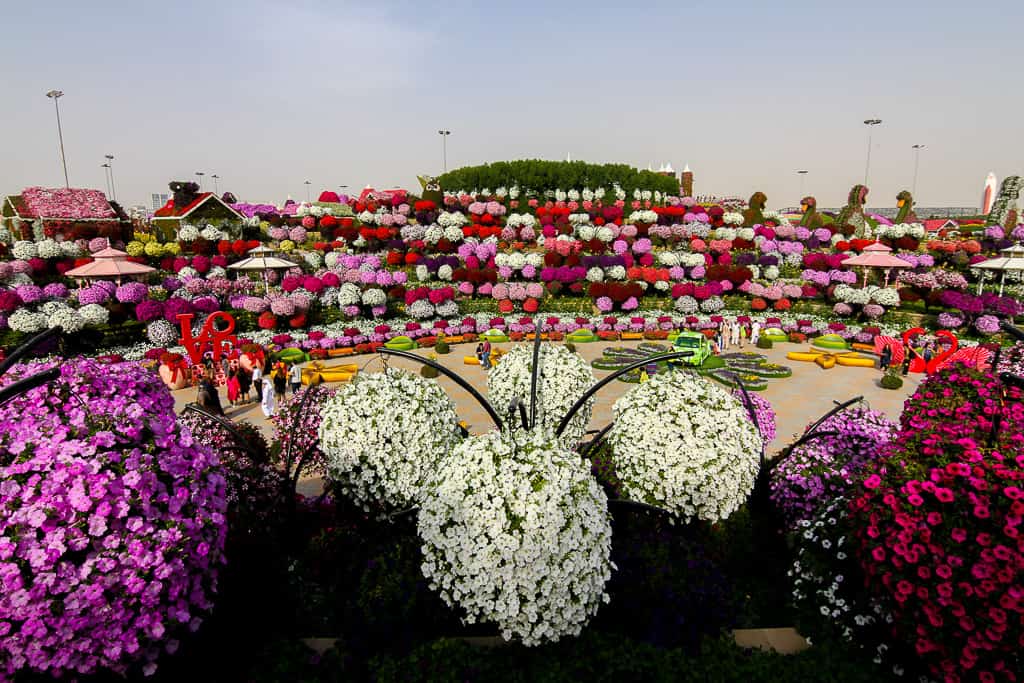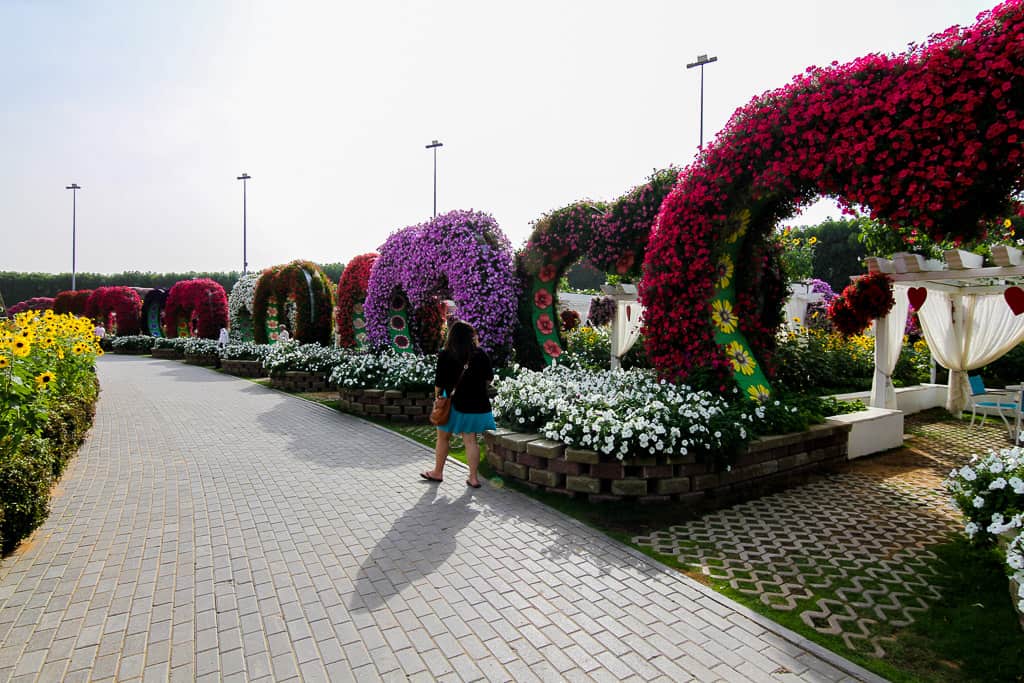 Have you been to the Dubai Miracle Garden? Would you go? Do you like visiting gardens in general? Let me know in the comments and pin this post for your upcoming trip!