San Francisco. The city of art, food and culture. The ultimate hippie town so to speak. I have to be honest here, San Francisco hadn't really been on my radar for whatever reason. It's a place that was in the back of my mind as sure, I'll need to visit here eventually but other parts of the US called my name much louder (hello L.A. and New York!) so it was never a priority. We did however score super cheap round trip tickets on what coincided with a long weekend in Canada two years ago so we of course had to jump at the chance to escape some of the dreadful Canadian winter. Unluckily for us, we arrived in California in the middle of a rainstorm so bad it ended their drought! But that's okay because we still made the most of our trip driving around and seeing sights like Muir Woods, Yosemite National Park, Silicon Valley and of course spending 2 days in San Francisco so we got a pretty good glimpse of what the city had to offer.
Day 1
Painted Ladies
This will be something that some people choose to skip, depending on where in the city you're staying and how much time you have. Our hotel was actually around the block from the well known Painted Ladies so we ended up seeing it all the days we were in the area and it was a nice start to the morning with some colours and some photography! What's the point of the Painted Ladies? Really, they're pretty. They've been on lots of TV-shows and movies but at the end of the day they're private residences so outside of admiring the super pretty outside, there isn't much you can do but to take pictures! So if you have to skip anything on this list, this would the one I'd recommend. To clarify though, I loved the houses! The colours were stunning and I'm so glad I finally saw them in person but I just want to give some perspective on here hence my long winded explanation. Moving on!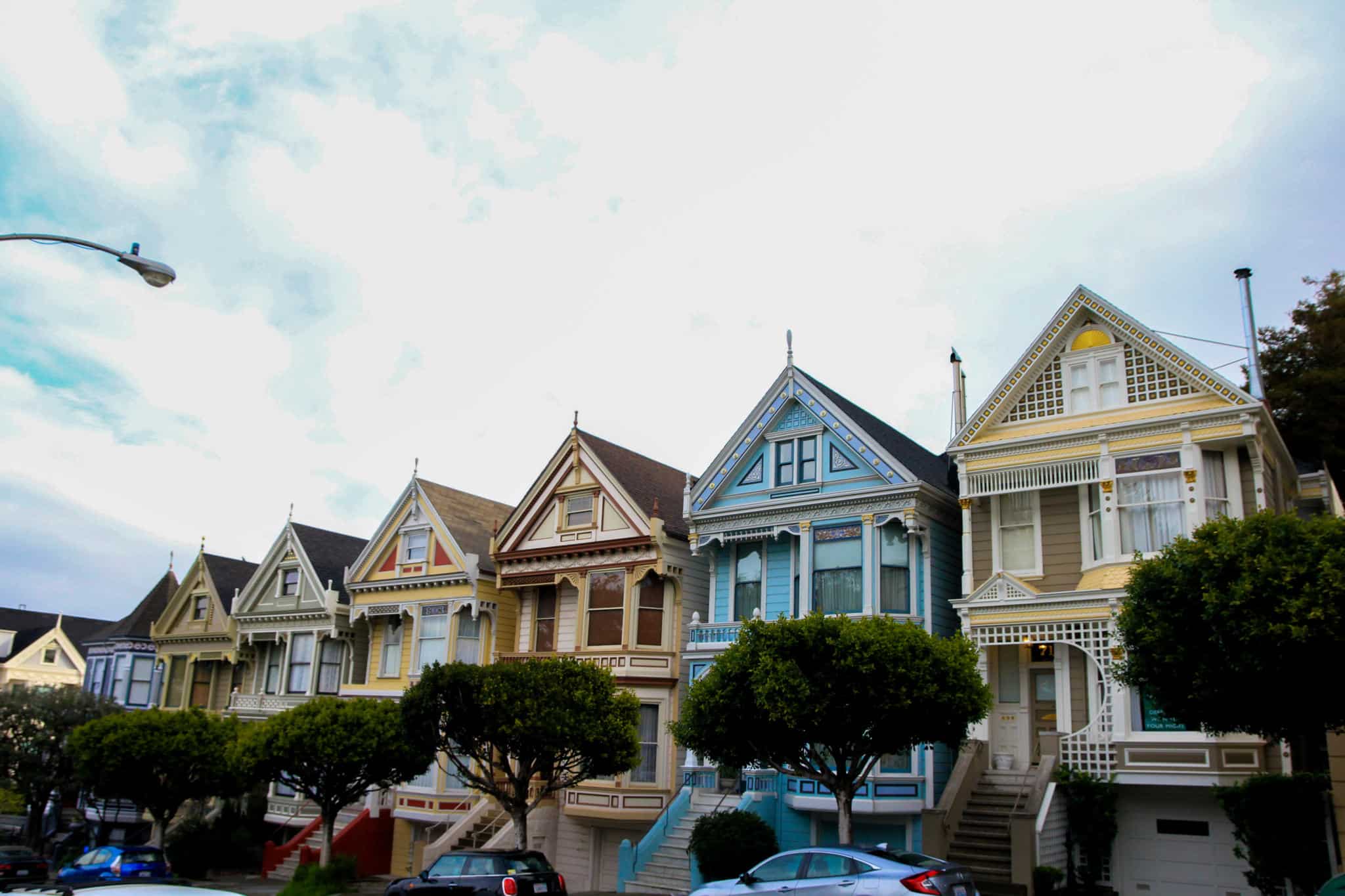 So Muir Woods was interesting for us because we had to try for it twice. Originally our first "day trip" was supposed to be Muir Woods, Silicon Valley and Berkeley but we could not for the life of us find parking at around 10 am and where we got parking was approximately a 1.5 hour walk into the park and that didn't even include any hiking inside the park itself so we ended up foregoing it the first day and spending some time around Sausalito & Marin County instead and having to squeeze Muir Woods into one of our actual San Francisco days but it actually ended up working out to a pretty great day where we saw so much stuff anyways!
Once you do get into the park, plan to spend a couple of hours here. We did a fair bit of hiking and probably spent about 3-4 hours in the park. Given the admission price of $15 USD, it's good to spend enough time here to feel it's worth the admission! Layer up and bring your camera!
Personal tip: Before heading back into San Francisco, stop for a late breakfast at Fred's Place in Sausalito. Portions are giant and it's a super good meal after having hiked for a few hours!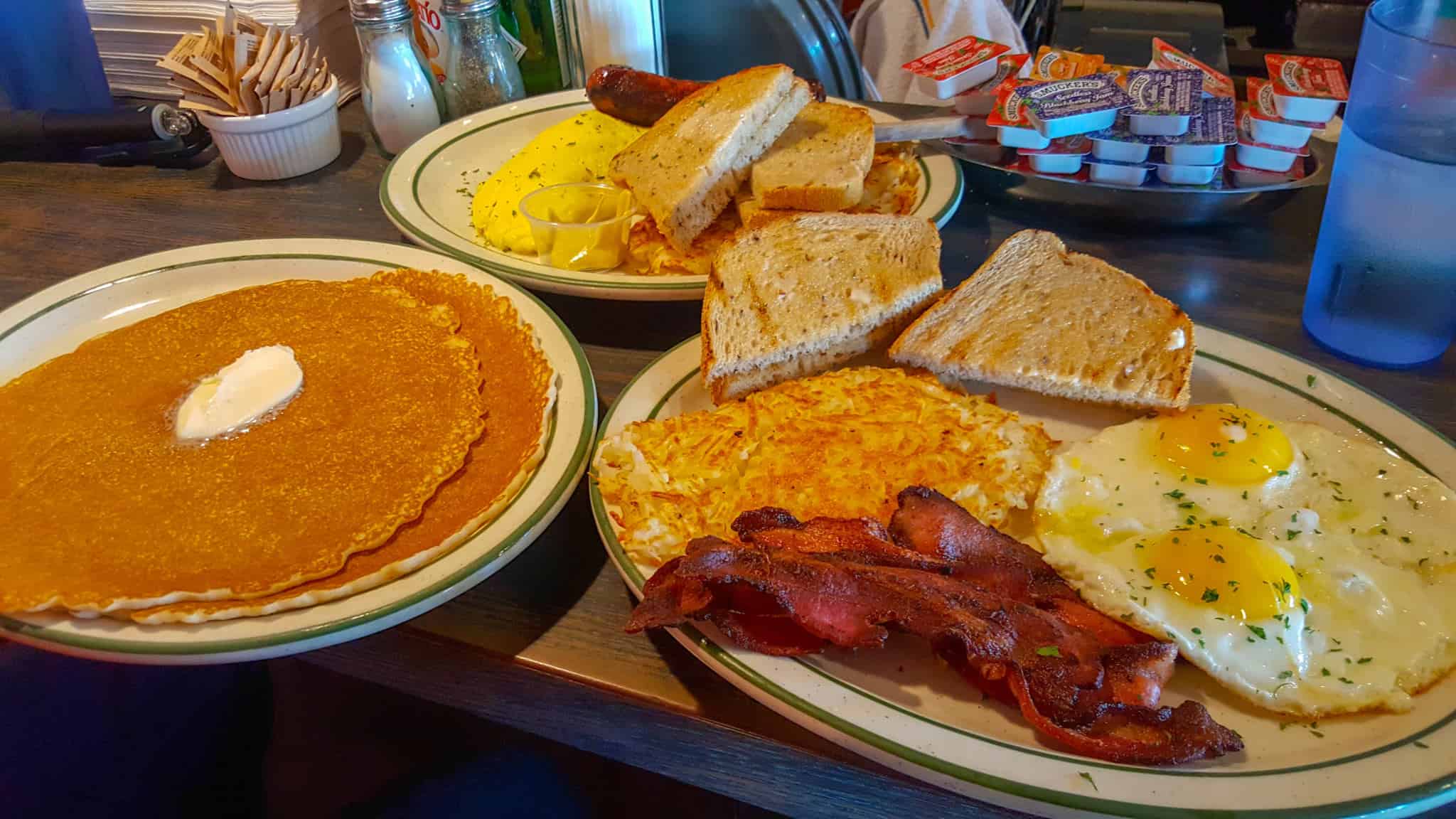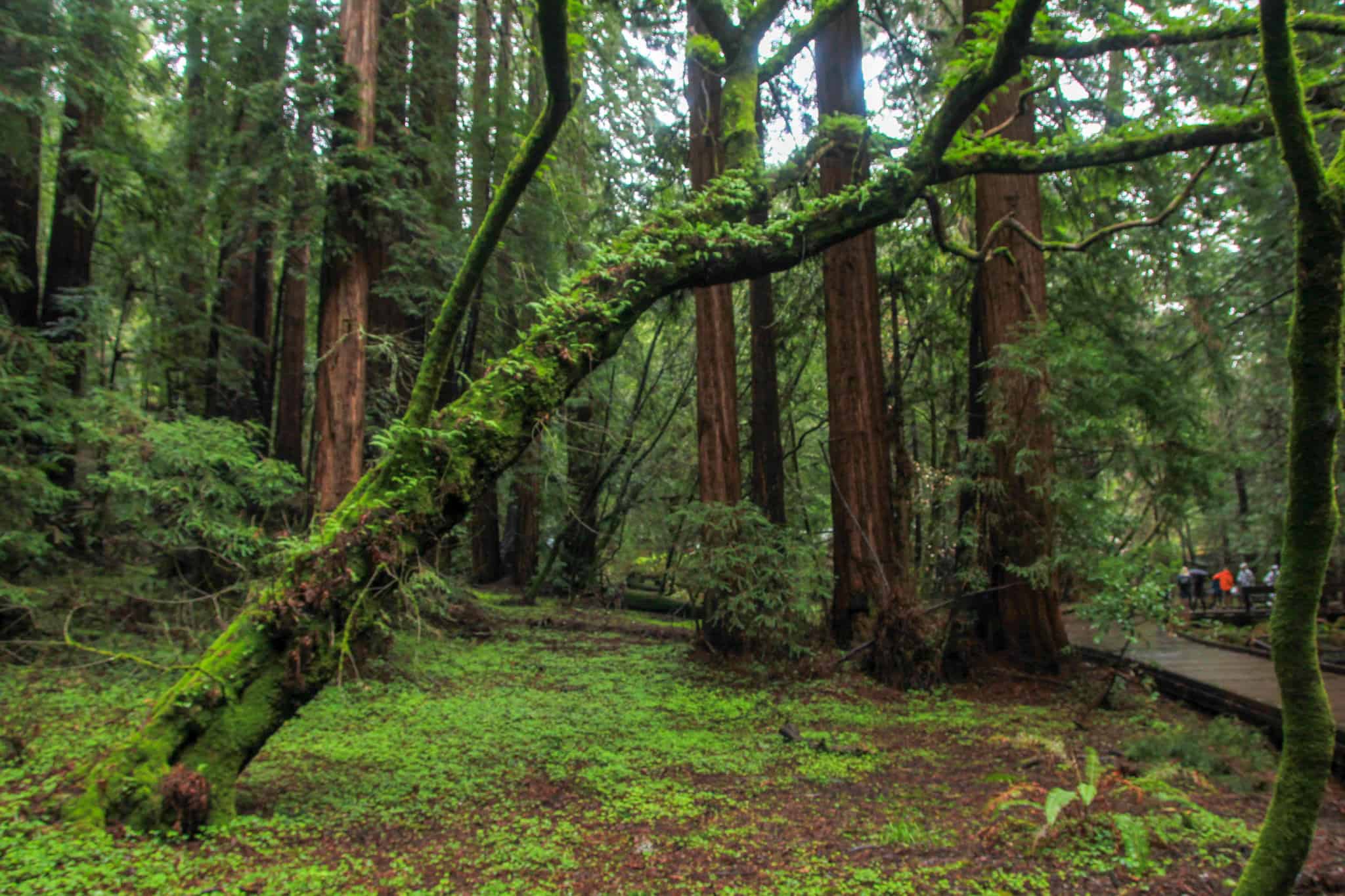 Golden Gate – Vista Point
You know that if you're in San Francisco, you'll have to see Golden Gate Bridge. There are a number of view points to see this great and iconic bridge from and this itinerary will actually include 2 different view points! The first one is Vista Point which is on the other side of the bridge. It's great for when you're coming back from Muir Woods as you have to cross the bridge to get the park anyways! Keep in mind that you have to pay tolls while driving across the Golden Gate Bridge (it gets automatically charged to your rental). A second thing to keep in mind is that Vista Point is super popular! There were huge crowds when we were there!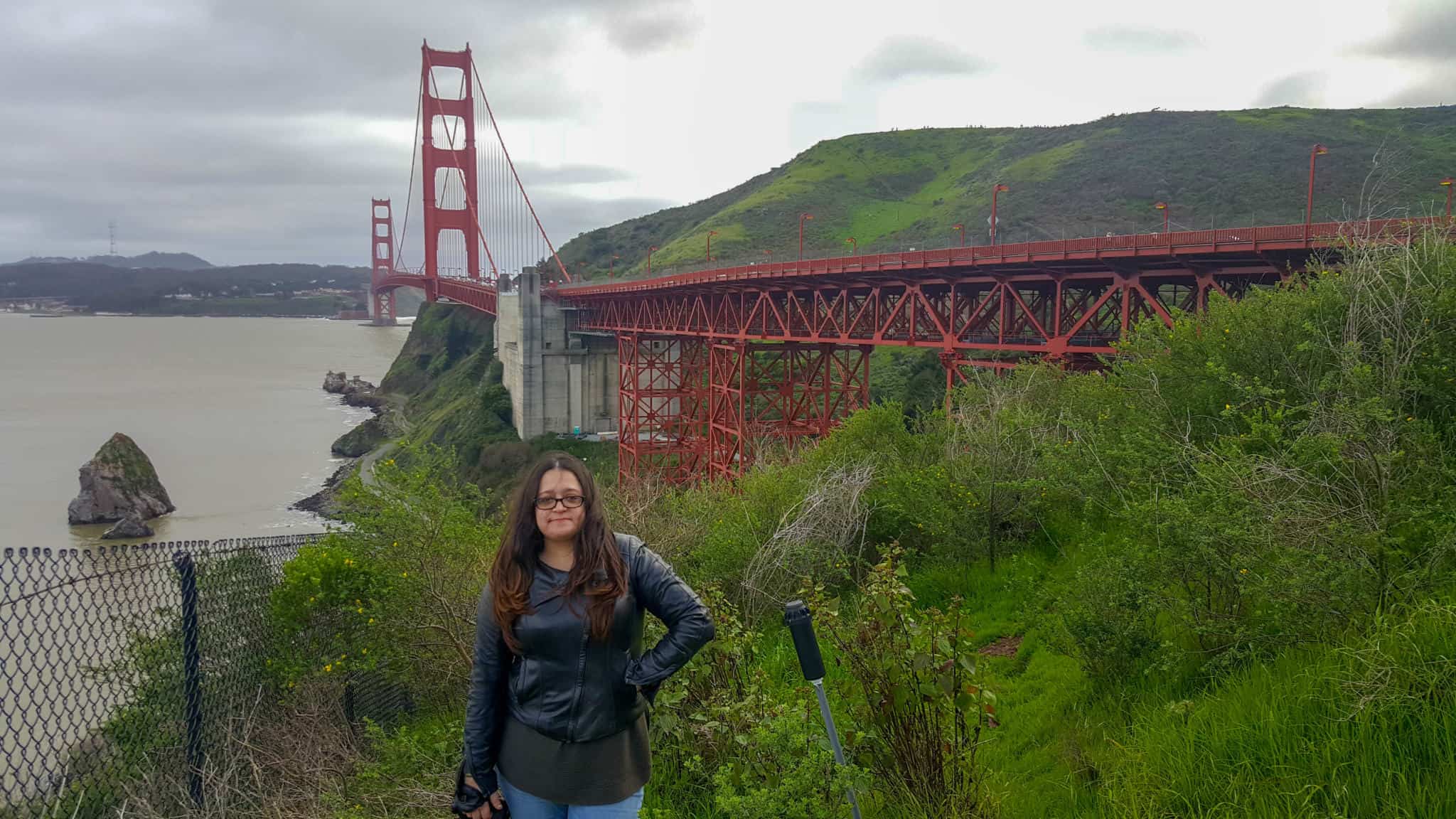 Lombard Street
Lombard Street is a unique street in San Francisco with the most ridiculous turns! If you do have a rental car it's fun to drive down it just to experience it yourself. It's really just the one block of the street that has this unique feature to it but you won't be able to miss it as there's usually a line-up of cars waiting to go down it and a number of people photographing at both the top and bottom. The unique street is actually super visited and gets a ton of tourists checking it out so it'll be pretty difficult to try to enjoy this place to yourself!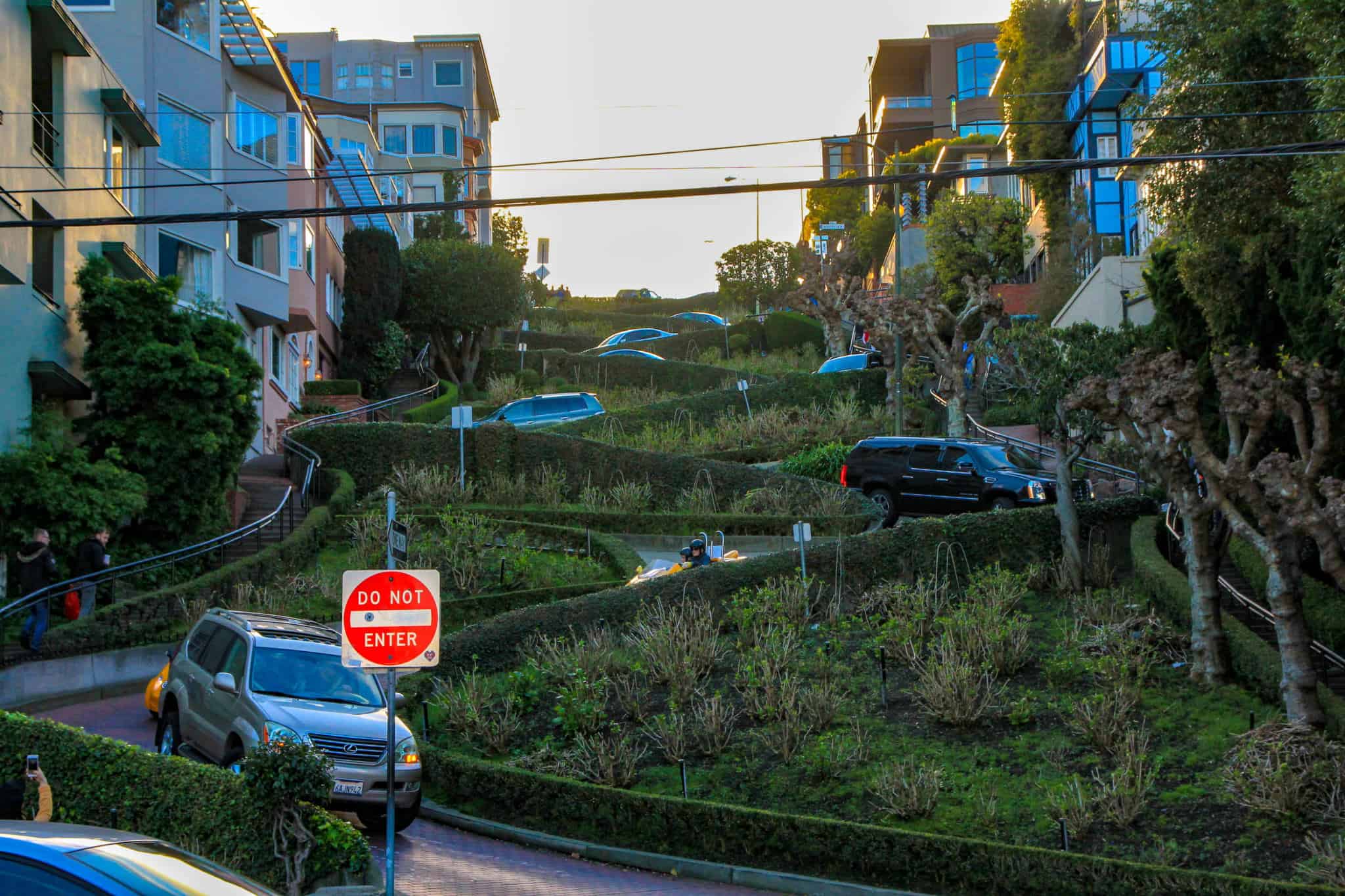 The Mission District is what you would call the hipster part of San Francisco (although it stands to argue the entire city is quite hipster). It's a neighborhood of food and art and the large Mexican/Spanish population has definitely had an influence on the restaurants you can see in the area. It's great for popping in and grabbing some food or just walking around! One of the highlights of the Mission District is definitely Clarion Alley. It's a huge community project known as Clarion Alley Mural Project and can be found between Mission and Valencia Streets and 17th and 18th Streets. The art changes so it's worth checking it out even if you've been before and best of all, it's free!
China Town
San Francisco's China Town is one of the oldest and largest in the United States. It covers a whopping 24 blocks and is almost a city within itself. It gets a ton of visitors because of it's importance to the city and it's great to check out especially if you're from a city that doesn't have a China Town. Given the fantastic number of restaurants in the area we opted to grab dinner here and had some really good chicken!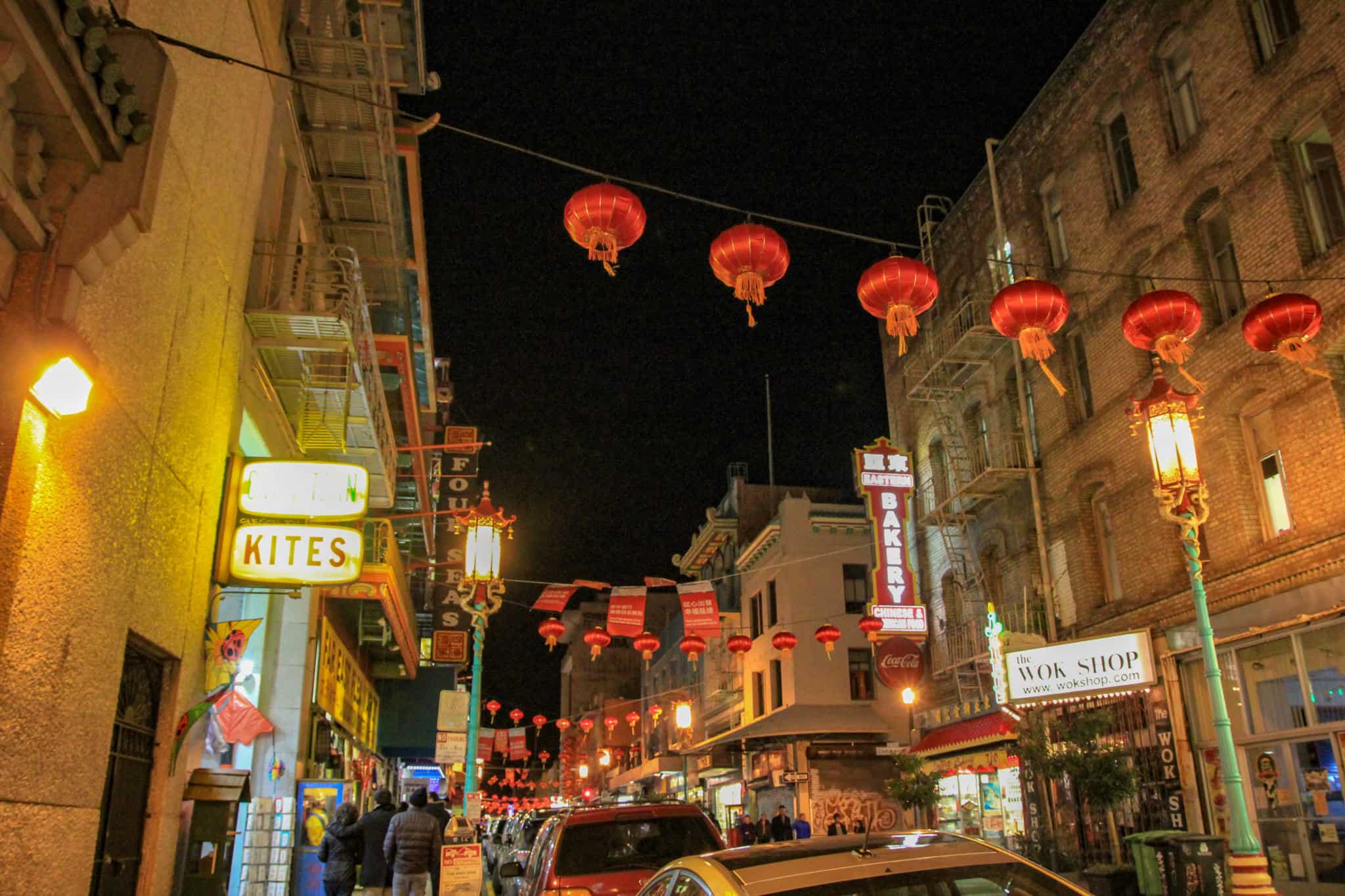 Battery Spencer 
Once you're good and full from your dinner in China Town you'll be heading to the second Golden Gate view point of the itinerary! This view point can be found at Battery Spencer. A note here, unless you've got a rental I'd probably skip Battery Spencer since it's not super accessible walking wise. The area is actually a old military protection point so if you're interested in that historical point you may want to check out the view point during the day instead but evening was great for us since we didn't need to compete with anybody for parking!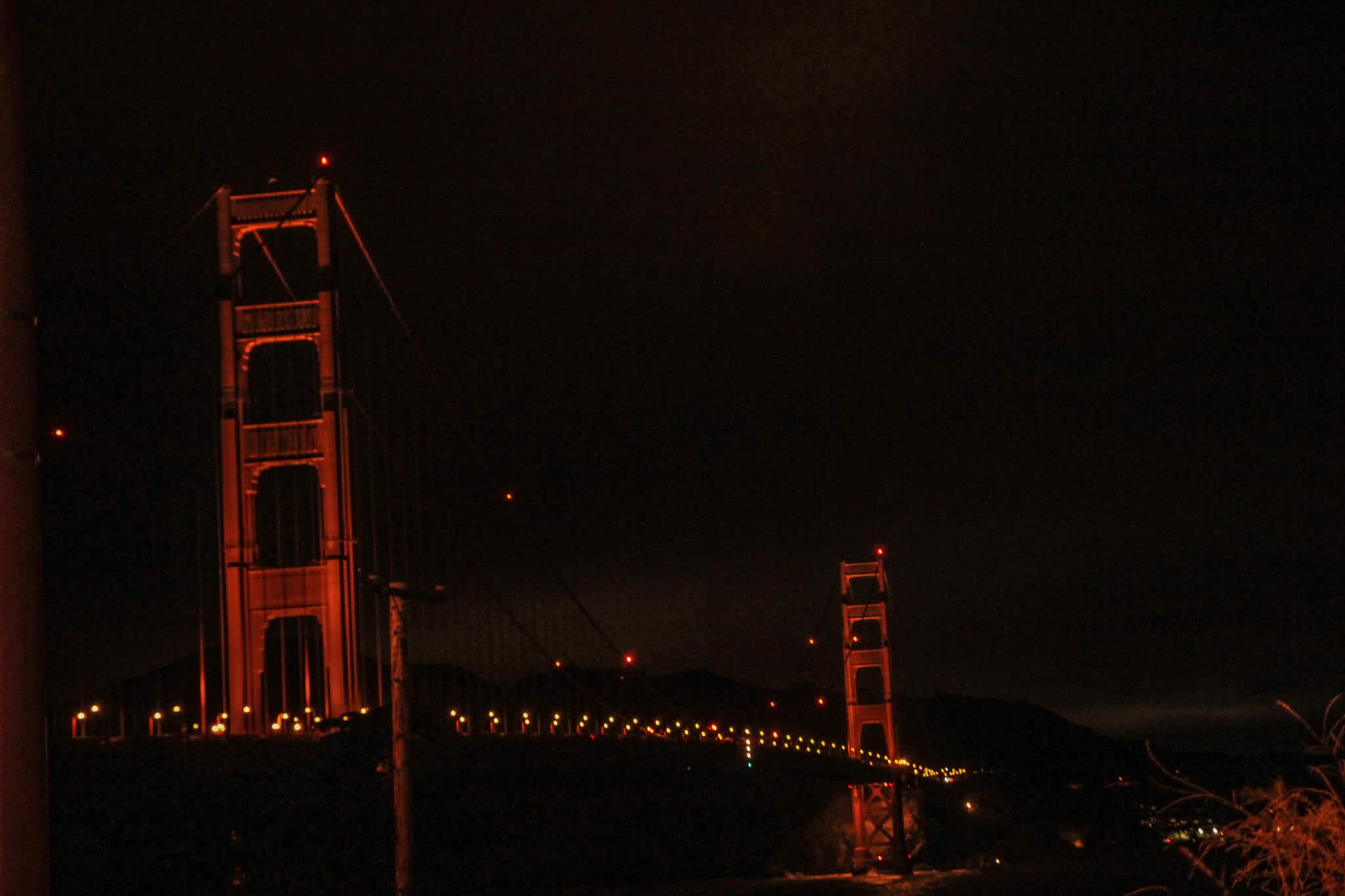 Fine Arts Museum of San Francisco
I actually didn't have too much of an interest in seeing museums on this trip but I had seen pictures of the Fine Arts Museum's architecture and was super excited to check that out. I also knew it lit up so seeing in the evening was perfect for me. The place was actually surprisingly busy! The museum has a nice little pond area and you could see a couple of groups of friends hanging out and lots of couples walking around holding hands and enjoying their evening! The inside of the dome picture below has a really intricate ceiling as well so me and my husband (along with others!) spent some time laying down on the ground just admiring it! A great way to end a full day in San Francisco!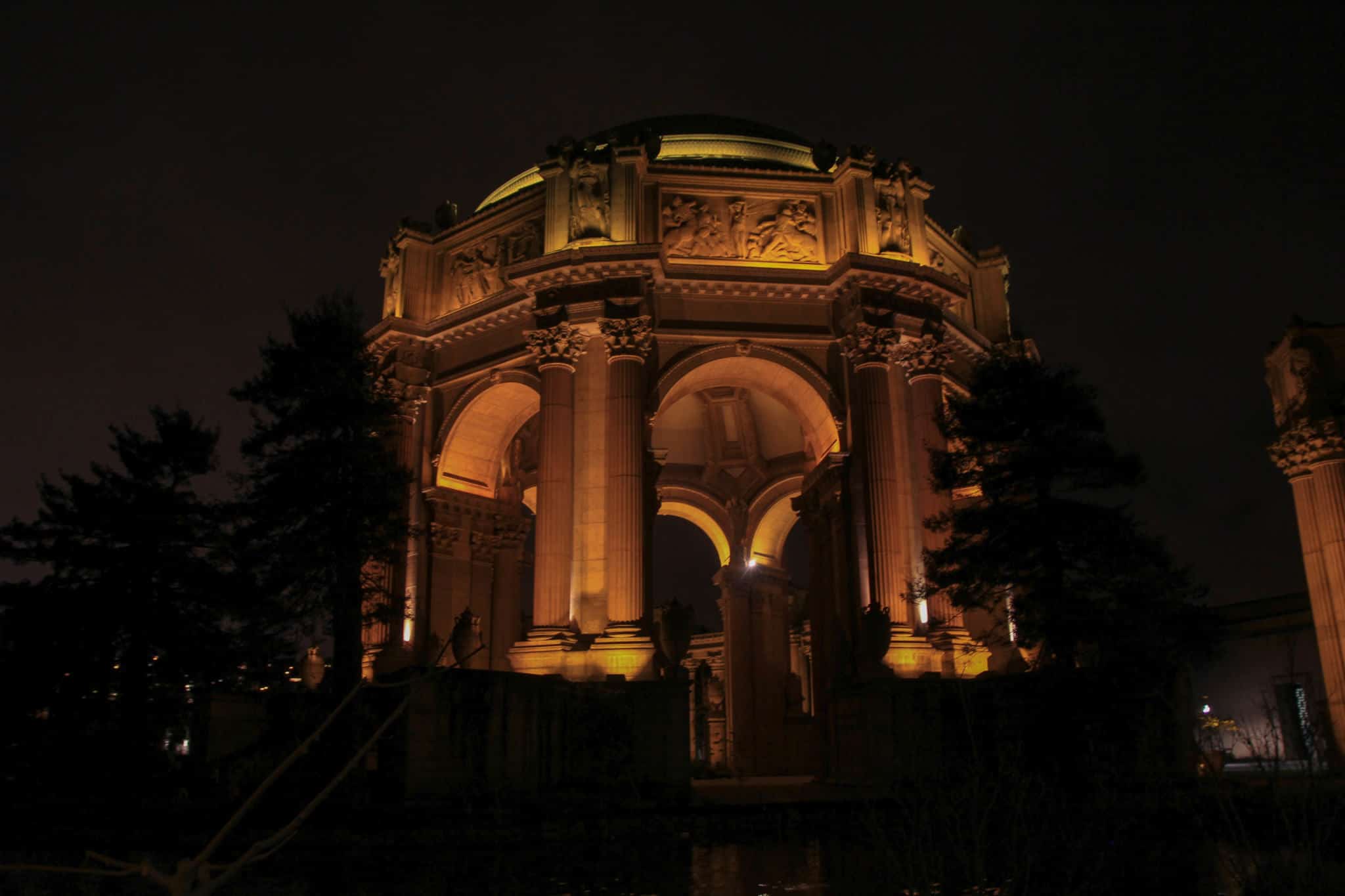 Day 2
Alcatraz Island is one of the most well known prisons in the world and one of the most visited parts of San Francisco. A lot of stuff on this itinerary can be winged/moved around but Alcatraz Island typically sells out weeks in advance so I strongly recommend building your itinerary around Alcatraz. We preferred to do it first thing in the morning which is why we got the early bird tickets. It's located by the harbor so it's easy to continue your itinerary onto other parts of San Francisco if you start your day with Alcatraz! Your ticket allows you to stay on the island all day if you want to but a couple of hours is typically enough. We got there around 9-9:15 am and spent about 3 hours there. It worked out great for us because we got to check out some of the harbor area just in time to grab lunch!
Pier 39
Pier 39 is a shopping/entertainment area on one of the many piers in San Francisco. It is particularly known for the large population of sea lions that hang out there. In the winter the population can get as large as 900! Do keep in mind, sea lions are wild animals so don't try to get close to them and definitely do not feed! Also keep in mind that they're loud creatures that come with a particular smell so if you're sensitive to those things I'd stay away.
Fisherman's Wharf/Harbor
Fisherman's Wharf and the Harbor area of San Francisco is a great area for strolling around and buying some souvenirs! It can be a bit touristy but it makes for absolutely great photographs and there's some really great options for food in the area. If you're caught in bad weather like we were then the ability to duck in and out of stores is really handy too!
Ghirardelli Chocolate
The Original Ghirardelli Ice Cream & Chocolate store is quite close to the piers and makes for an excellent stop after lunch! The desserts are super decadent and bringing some Ghirardelli Chocolate home for yourself and your loved ones is an absolute must! They come in nice little gift sets to so they obviously know what they're doing. Make sure to get yourself some as well so you're not tempted to eat your friends' gifts!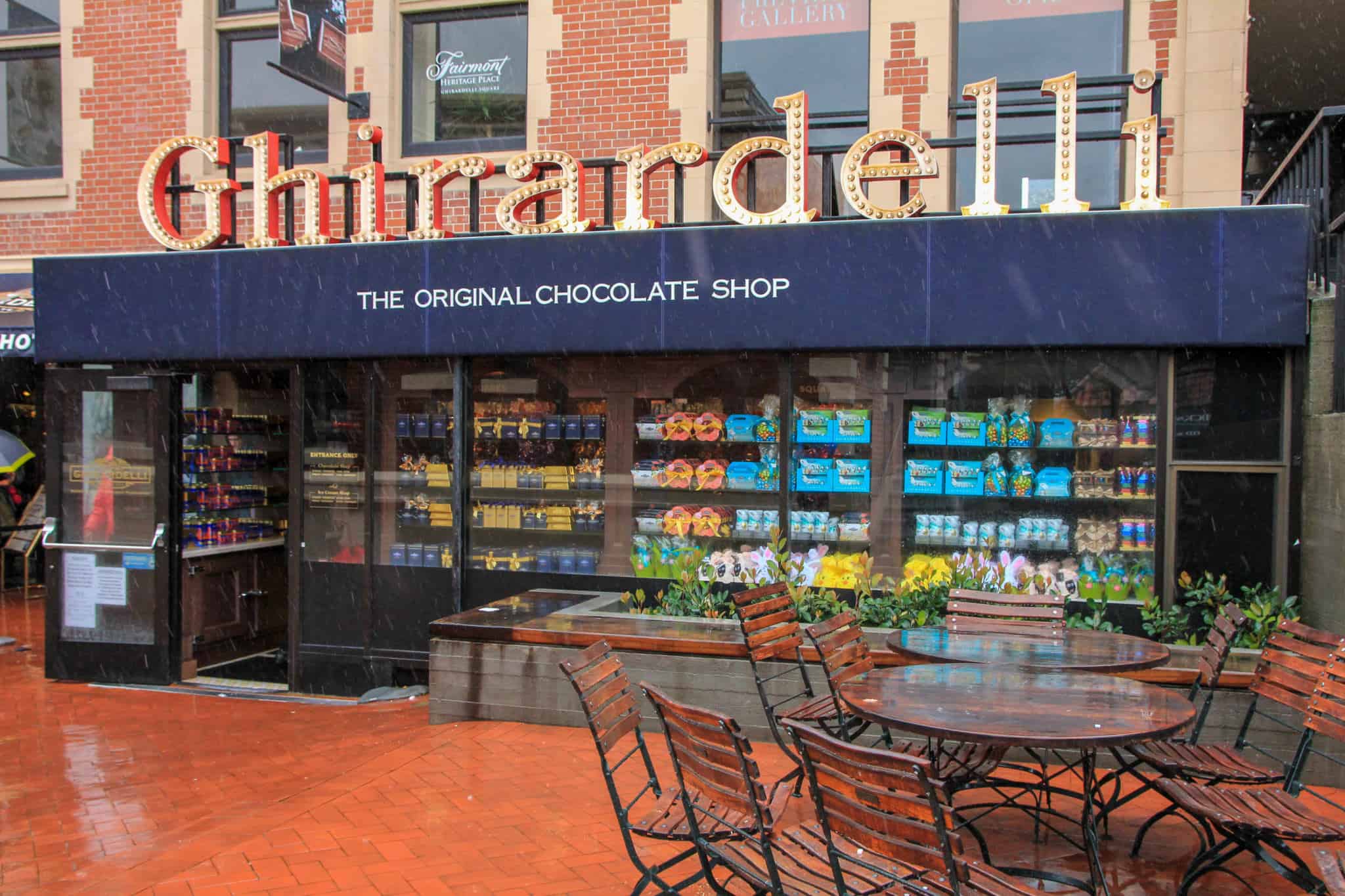 Golden Gate Recreation Area – Land's End
Golden Gate Recreation Area is a giant park with facilities and hiking trails! One of the best things to do in the park is the hike towards Land's End. The circular stone is a great reward at the end of the hike and makes for some great photographs. The hike to and from also provides some great views of the water + the Golden Gate Bridge. If you leave it for the end of the day like we did you'll also be blessed with an absolutely fantastic sunset!
16th Avenue Tiled Steps
The 16th Avenue Tiled Steps is the perfect way to end your second day in San Francisco. The stair case can be found on Moraga Street between 15th and 16th Avenue and is a 163 step staircase completely covered in tile mosaics that was created from a community project. We checked them out right before sunset which was nice for 2 reasons. Firstly because it was almost empty and secondly because you have a great view of San Francisco from the top and it's even greater in the dark when it's all lit up!
More Time?
2 days in San Francisco is really just enough time to scratch the surface of what the stunning city has to offer so if you've got more time you should definitely consider adding some of the below attractions/sights to your itinerary! One of the things to consider doing if you have enough time is to actually walk across the Golden Gate Bridge! We didn't get a chance to do so just because the weather was awful and our itinerary was pretty packed!
49-Mile Drive: The 49-Mile Drive is one of the best ways to see a ton of iconic spots in San Francisco and to see it quickly! It's ideal for people who are visiting the city for a short time and probably my biggest miss of our trip! I had it on my list prior to us visiting but somehow failed to look it up. Definitely majorly regret it!
Ferry Building: Located in the harbor, the Ferry Building has a farmer's market with a ton of great options for you! The building itself is also a fairly iconic land mark!
San Francisco Botanical Gardens: Located in Golden Gate Park and showcases over 9000+ different kinds of plants from around the world
Coit Tower: 210-feet tower with great views of San Francisco 
Haight-Ashbury: Pretty much the birth of the hippie movement in San Francisco. A ton of vintage stores, dive bars and funky restaurants.
Cliff House: Located at 1090 Point Lobos Ave, San Francisco you'll find Cliff House Restaurant which is built into the cliffs and has some stunning views
Twin Peaks: Park located at 922 feet high with a great 360-degree view of San Francisco 
Union Square: Public square in downtown San Francisco surrounded by shopping, hotels and the theater district
Presidio of San Francisco: Giant 1500 acre park with a ton of scenic view points and hiking trails
Japanese Tea Garden: Located in Golden Gate Park and one of the oldest Japanese Tea Gardens in the United States
Exploratorium: An interactive science, art and interaction museum which is great for rainy days
Baker Beach: Public beach with stunning views of the Golden Gate Bridge
Nob Hill: Upscale area of San Francisco with a ton of swanky hotels and great architecture
Conservatory of Flowers: Beautiful conservatory in Golden Gate Park with over 2000+ flowers and plants
The Walt Disney Family Museum: Museum focused on the life and the legacy of Walt Disney
Day Trips
San Francisco is located in such a great part of California that you'll have access to so many other parts to explore! It's worth detouring a bit depending on how much time you have. Like I mentioned above, we had 4.5 days on our trip but managed to do all of the below day trips so it's completely doable. We combined Sausalito & Stinson Beach into half a day while checking out the Golden Gate Bridge. Yosemite National Park was about 1.5 days and we did Berkeley and Silicon Valley as another combined half day! Our intention was to add Stanford onto the Berkeley and Silicon Valley Day but we took too long heading out of San Francisco and I think if we had left earlier in the day then we probably would have managed all 3 things in the 1 day!
Located almost exactly 4 hours east of San Francisco you can find the stunning Yosemite National Park. At an 8 hour round-trip it's pushing it just a little to do it as a day trip so while I do recommend one over night (which is what we did), it is worst case scenario doable to check out the highlights and come right back in one day!
Muir Woods National Monument is located about 40 minutes north of San Francisco and is the closest place to the city where you can see the stunning, and giant, red woods that the state of California is known for. You can spend anywhere from an hour to the entire day in the park but it's really up to you based on how many of the trails you want to see! Muir Woods gets incredible busy and parking is a huge issue here so consider doing Muir Woods first thing in the morning if it's something you're interested in seeing.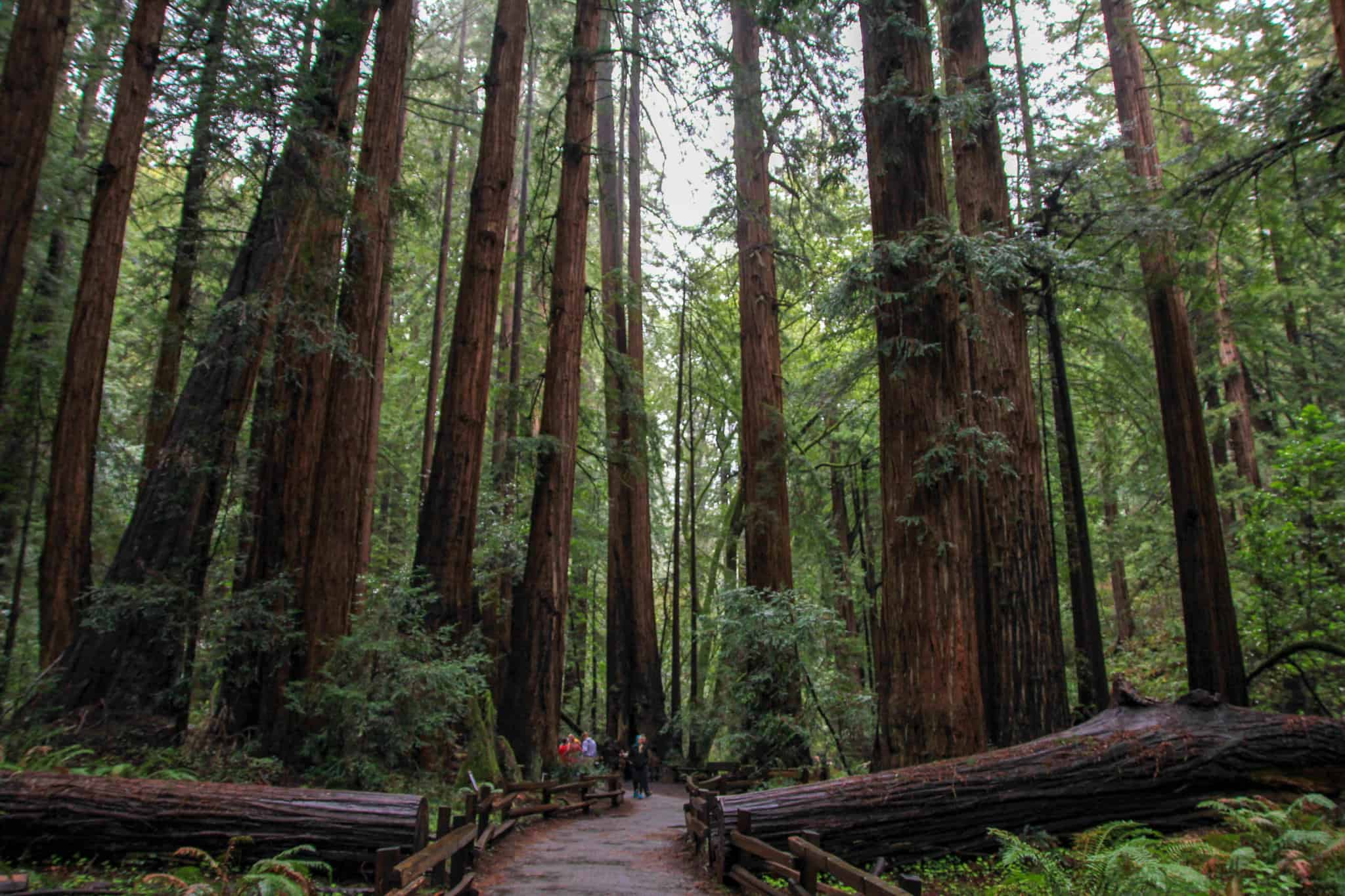 Sausalito, Muir Beach Overlook & Stinson Beach
Sausalito is a cute little town just on the other side of the Golden Gate Bridge that's totally worth a visit! They're well known for their house boats and overall relaxed feel. It's great for just walking around and popping into all the little cute stores they have lining the streets. 
While you're in the area, make sure to also drive up to Muir Beach Overlook for some absolutely spectacular views! The cliffs and the green scenery make for some beautiful pictures. Once you've taken as many as you can, head down to the sandy Stinson Beach. I mean, you can't make it to California without visiting at least one beach can you?
Silicon Valley
My husband's in software so when he realized that Silicon Valley is only 40 minutes south of San Francisco it became an obvious part of our itinerary. We mainly hit up the big sites like the Facebook and Google Campuses but nerdy as my lovely spouse is, we also went to see Steve Job's Garage (at 2066 Crist Dr, Los Altos, CA 94024), the HP Garage (367 Addison Ave, Palo Alto, CA 94301) and the Google Garage (232 Santa Margarita Ave, Menlo Park, CA 94025). If you're not familiar with the point of the garages, that's okay! They're pretty much standard garages in private residences but they're of significance because they're where these giant tech companies got started. You definitely don't need to visit the garages but I'd for sure check out Facebook and Google's campuses. Facebook is a bit more closed down in terms of accessibility but they do have a giant Like picture for you to pose with! Google's campus on the other hand is very cool to explore. There's colors and statues everywhere and you're welcome to walk around and check things out!
University of California – Berkeley Campus
The town of Berkeley and the University of California – Berkeley Campus is very much what you would picture a Californian university campus to be like. We had such a good time strolling around for a few hours and checking out the buildings! The campus definitely feels like a little town with a lot of stores, food and happening events. We had some fantastic ice cream from one of the little stores and I wish we hadn't eaten lunch on the way there because there were so many lovely restaurants I wanted to try!
There you have it! My guide to the perfect 2 days in San Francisco. This post marks the last one in my San Francisco series as well but I'm sure I'll head back there at some point and come back with a ton of great content. For now, pin this post for your own upcoming visit!