We recently came back from a trip to the Bay Area in California. While we got seriously unlucky with the weather (as in it was freezing and raining every single day) it did break up slightly one of the days. We had just finished hiking Muir Woods (post to come on that!) and had stopped in Sausalito for a late brunch. I've recently fallen in love with Trover (find me here!) and was checking it out while waiting for our food. I saw a picture highly recommending a walk among the houseboat docks while in Sausalito. We had some time before we needed to get back into San Fransisco so we decided to check it out.
There were a number of docks all with these entrances: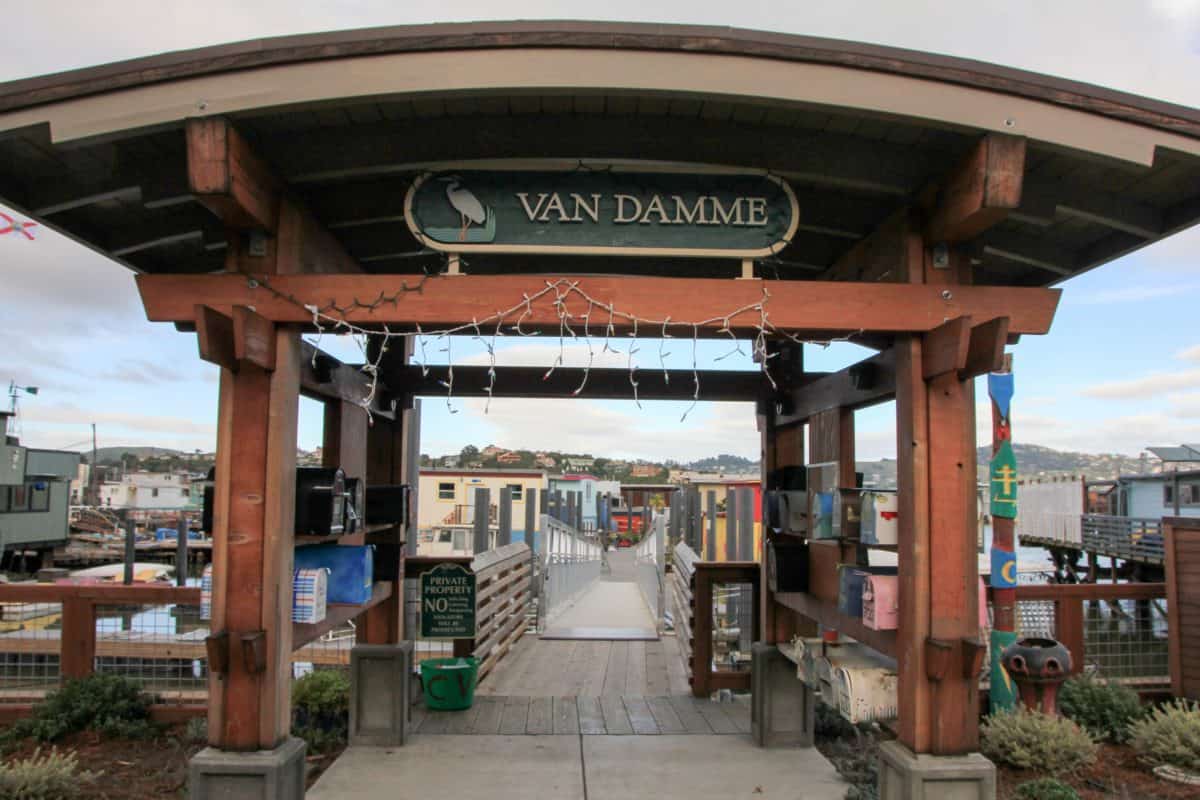 We headed to Liberty Dock and were immediately greeted by this sight: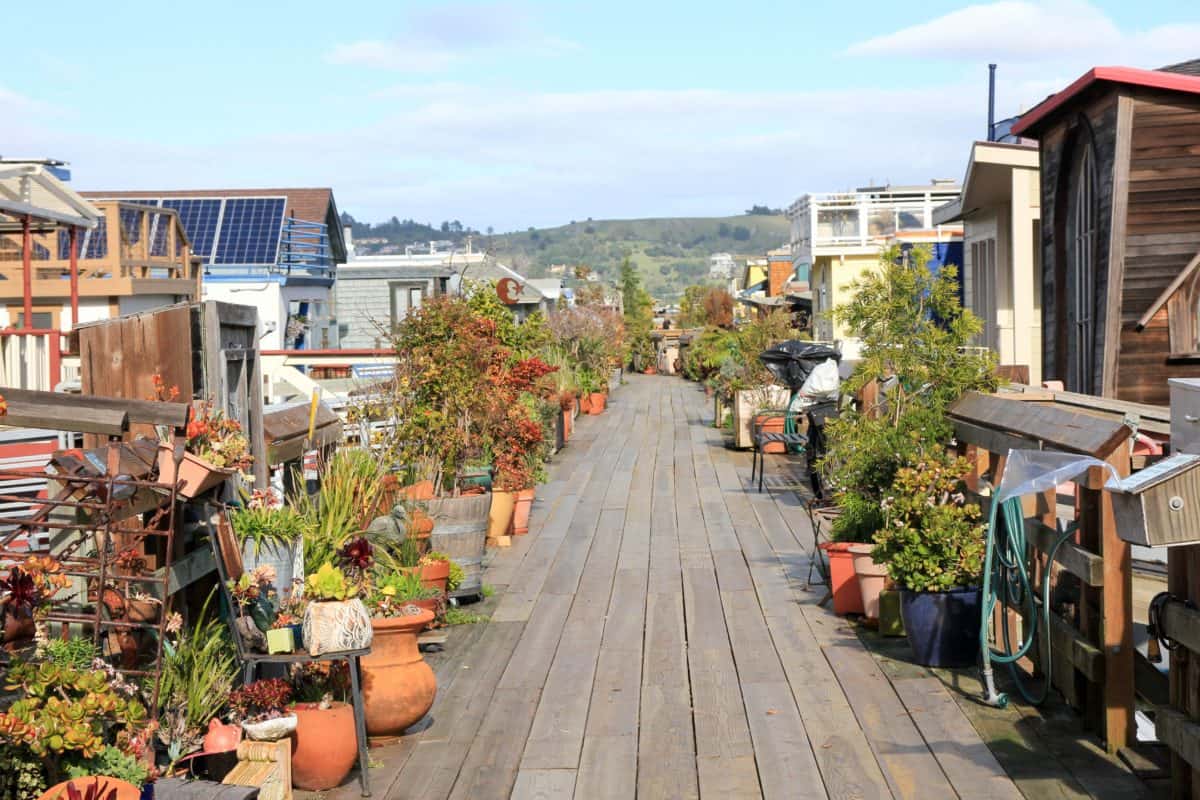 I could already tell I was going to love every aspect of this and started pointing out the incredible sizes and colors of pretty much every single houseboat. While I have no idea how much "property" like this costs it must be a fantastic way to live. Some of these boats are huge and probably have more space than most apartments. Without further ado, here are my favorites: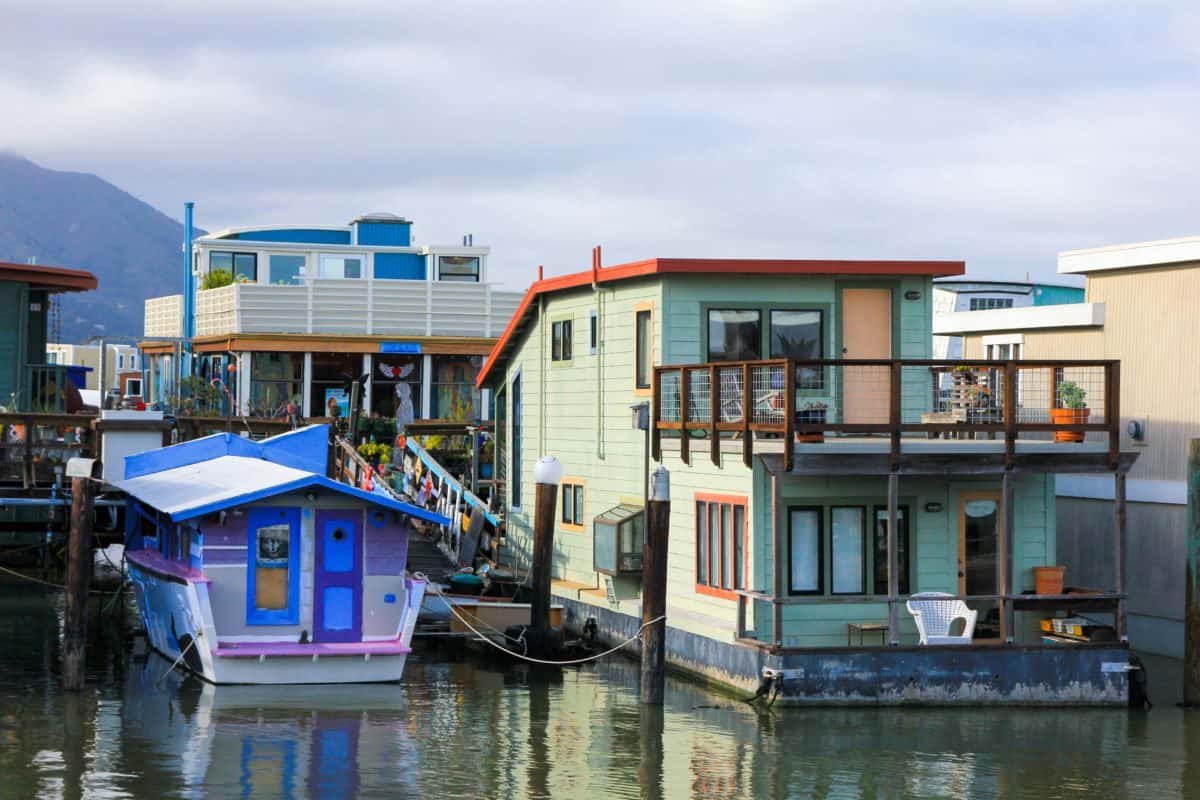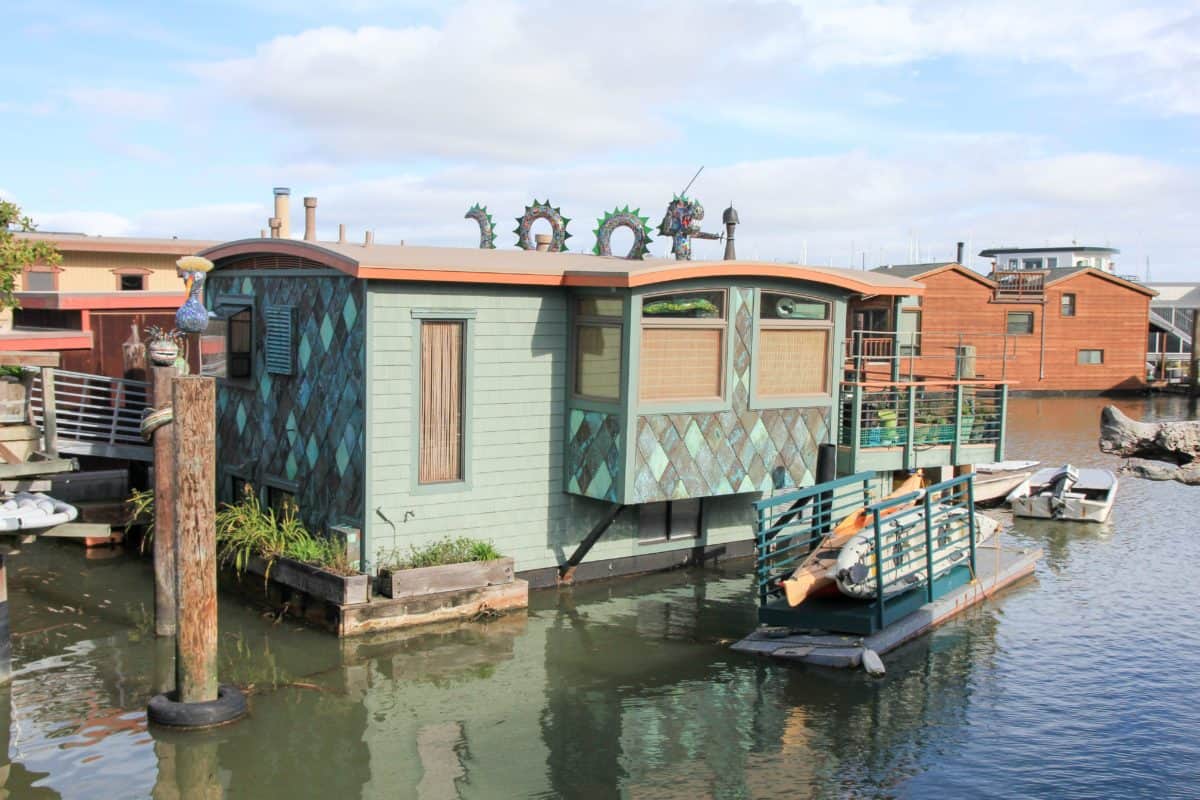 A dragon! When else could you get away with decorating your home with a dragon?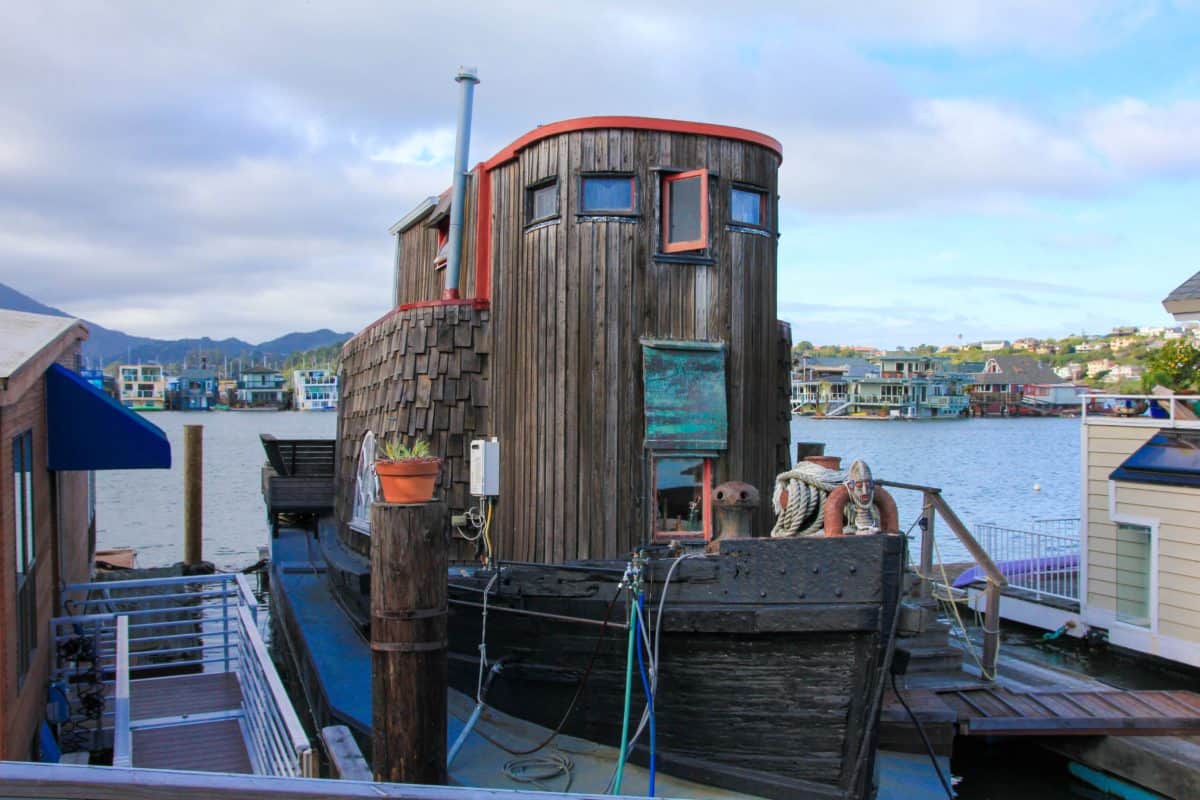 I fell for this houseboat because there was something rustic about the all wood decor. Plus it sort of looked like a little creature was sitting up front and looking at you. (I'm referring to what I think is the anchor. No, don't see it? Just me? Okayyyy.)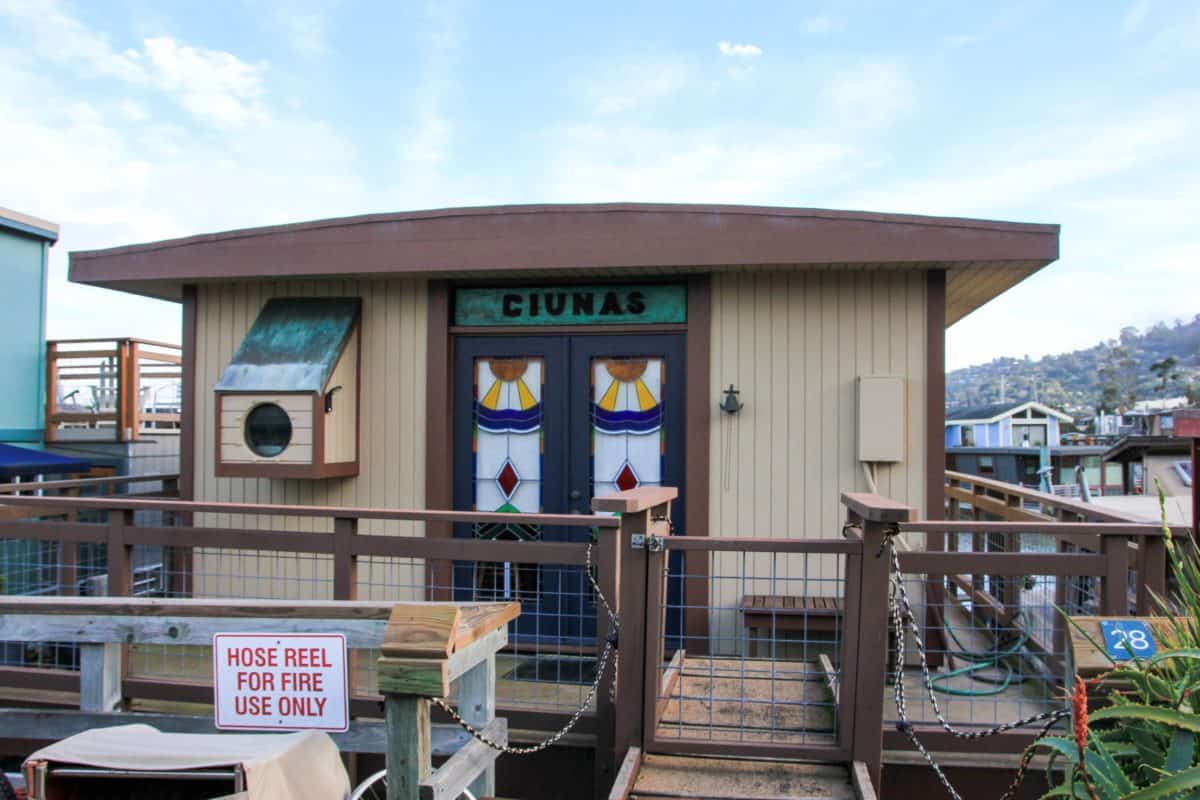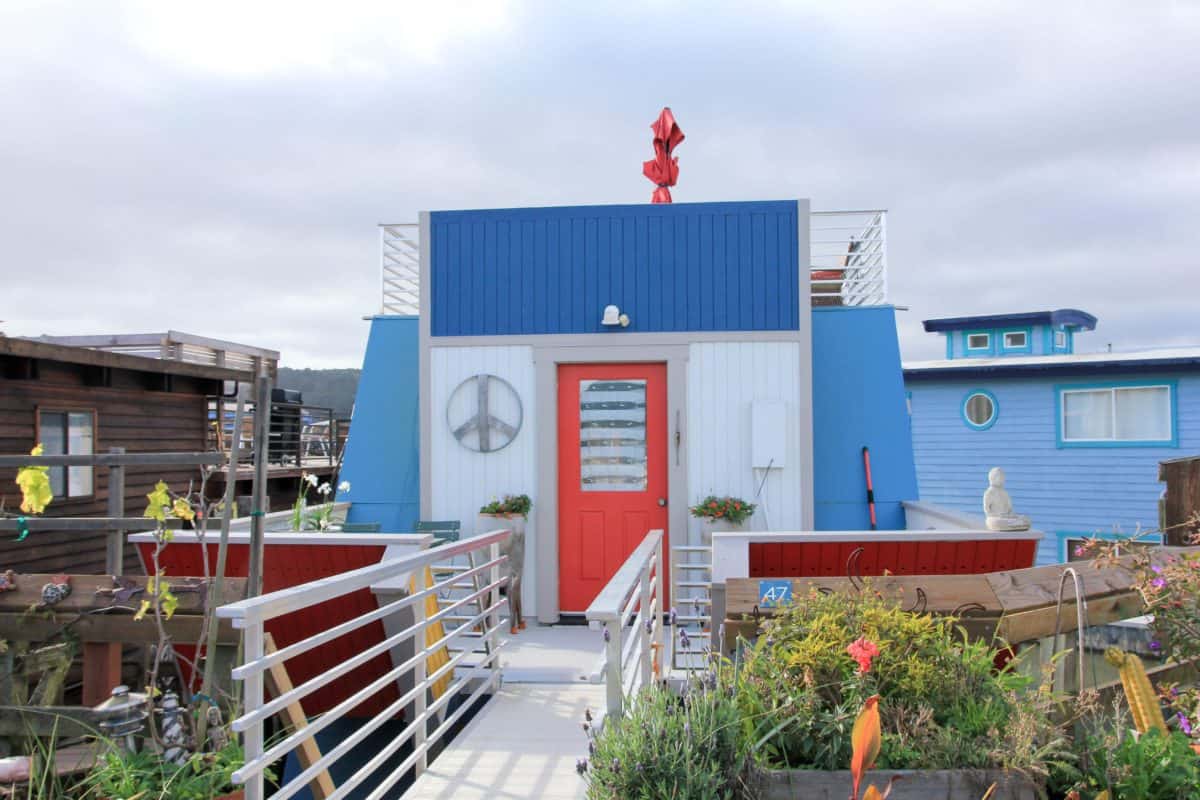 Can you imagine living in this house? Coming home from a rough day at work to those bright colors. Must be hard to stay upset after seeing that!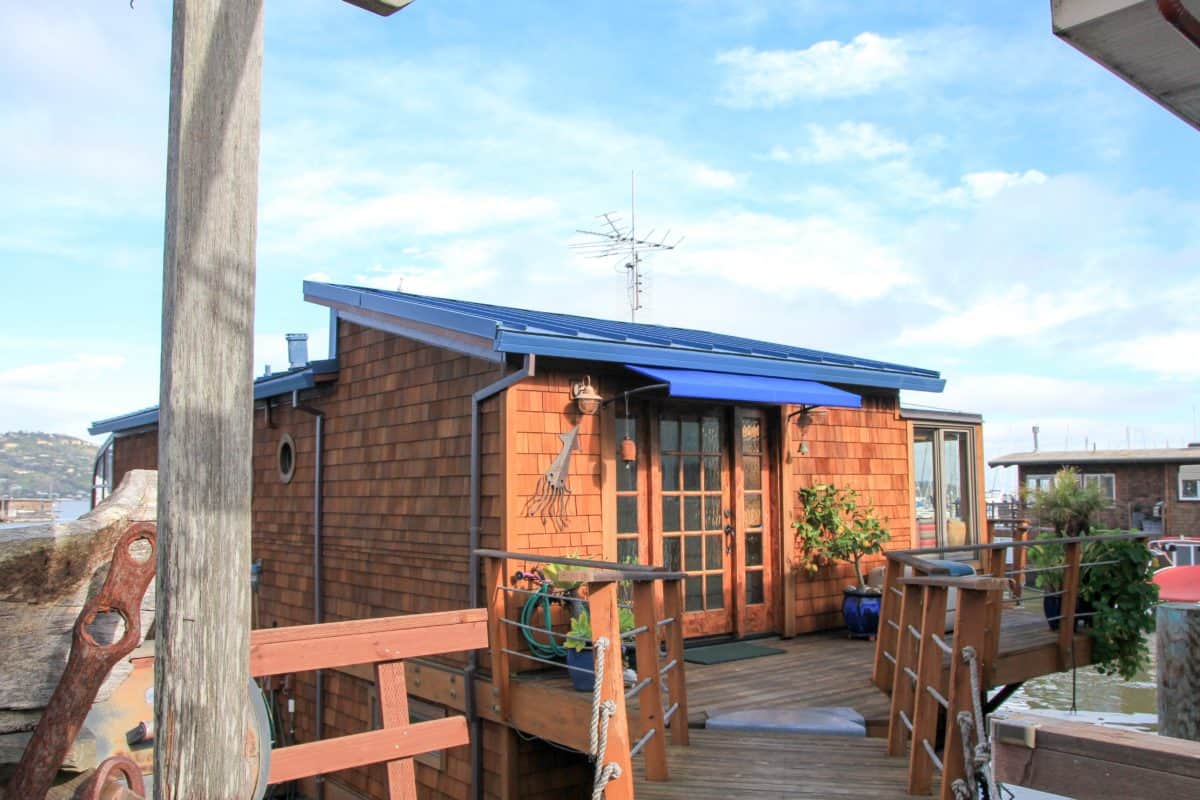 This was a corner unit so to speak so they even have their own little private porch area in front!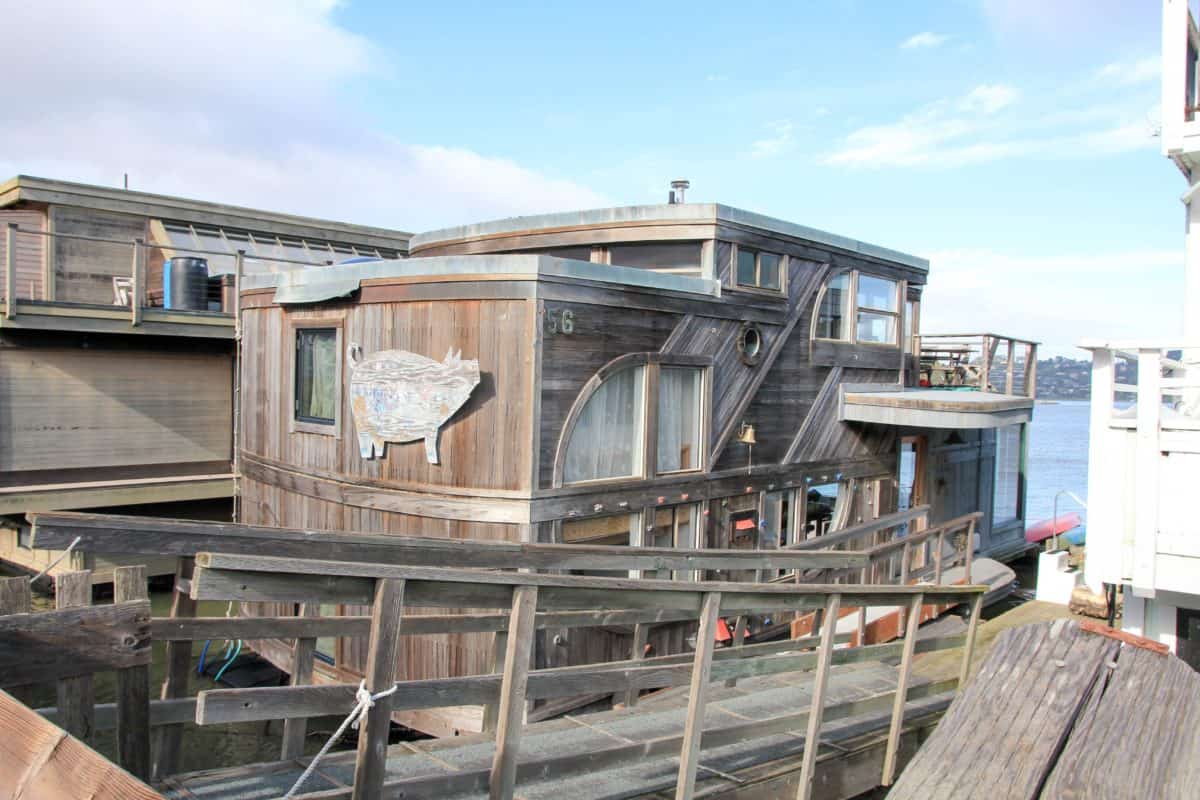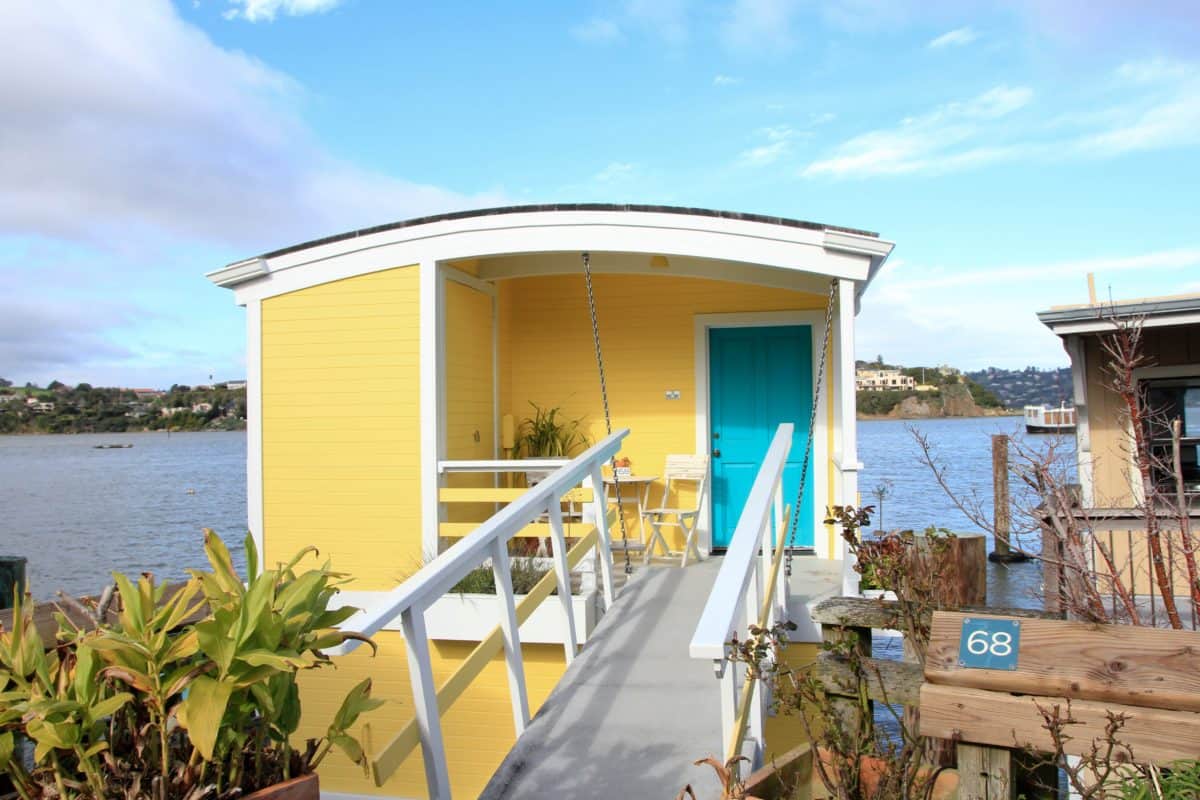 This was one of the smaller units but how could you not love that color? Even on the grayest of days this would be standing out.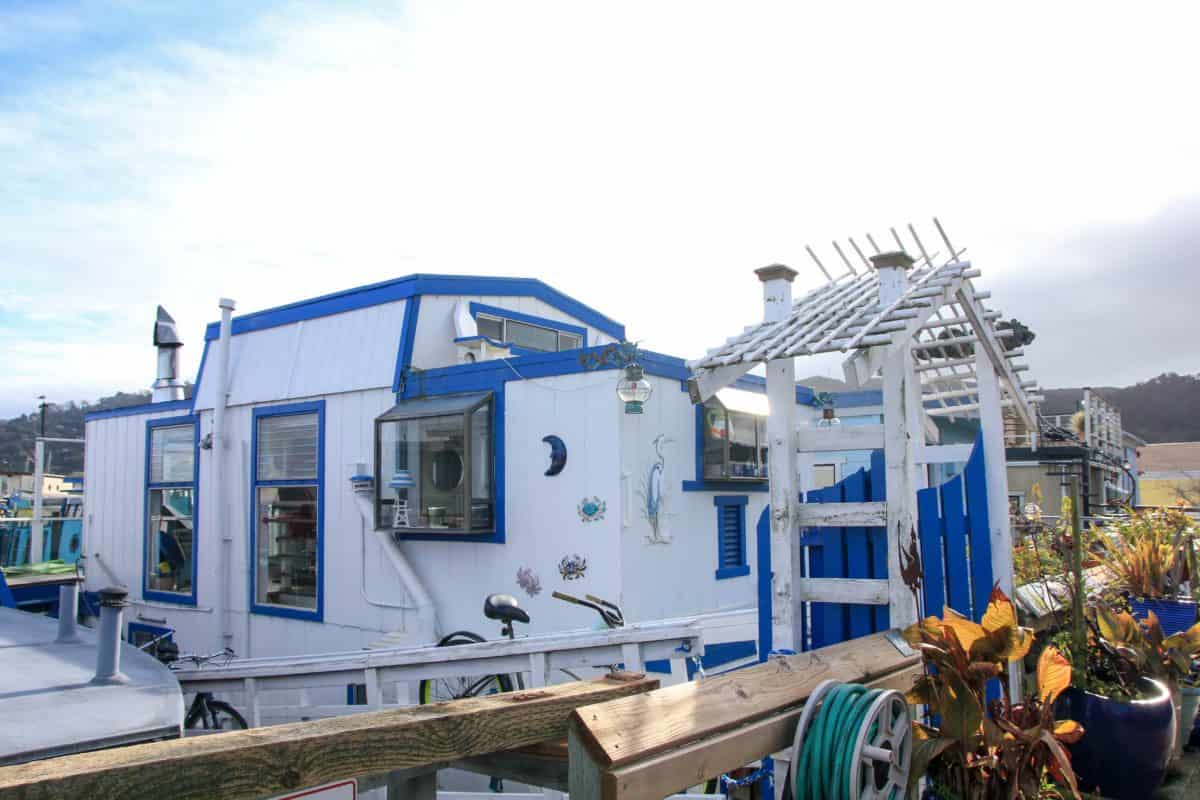 Look at those cute little details on the side of the home. No way you get away with that in a regular house.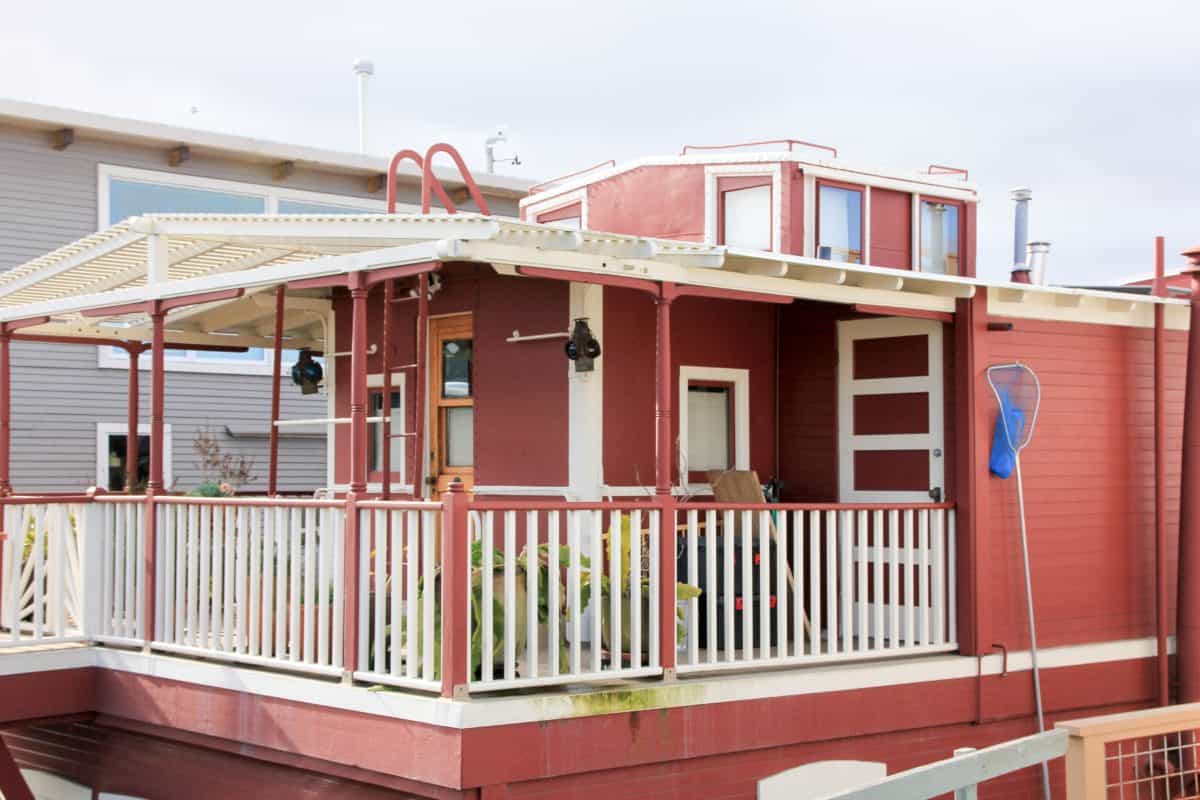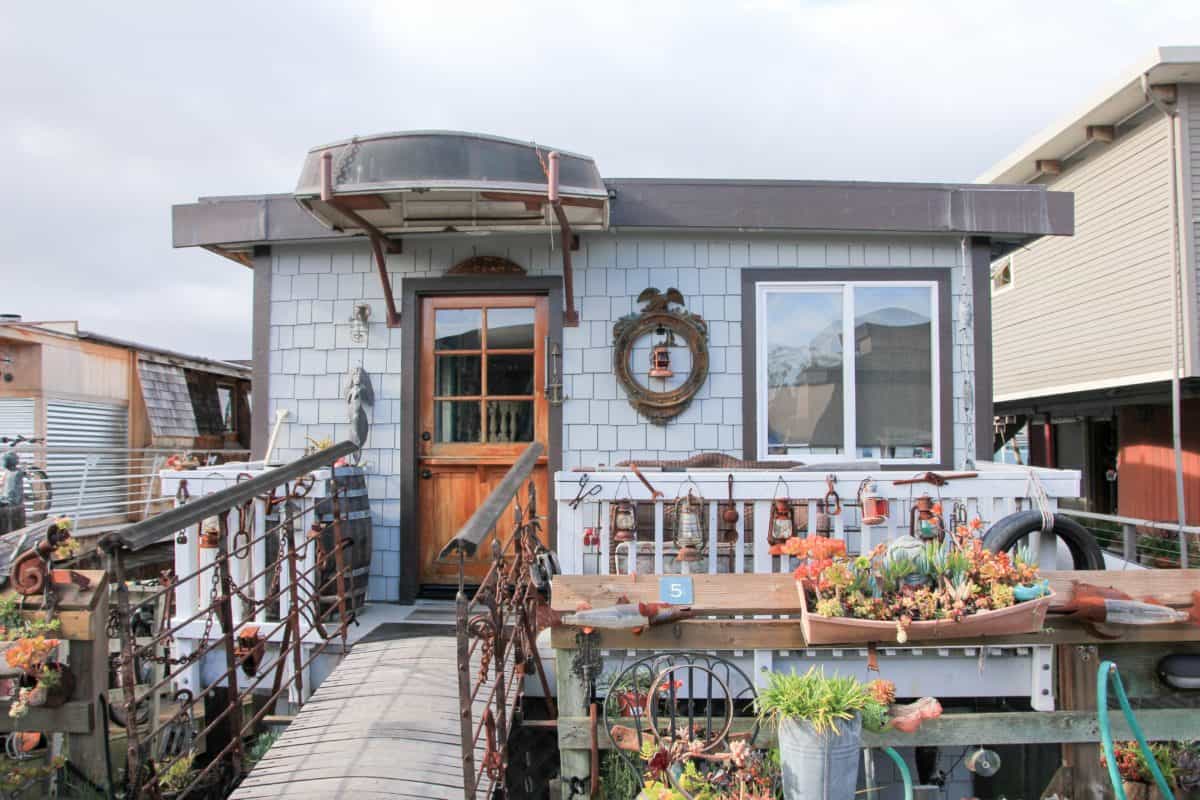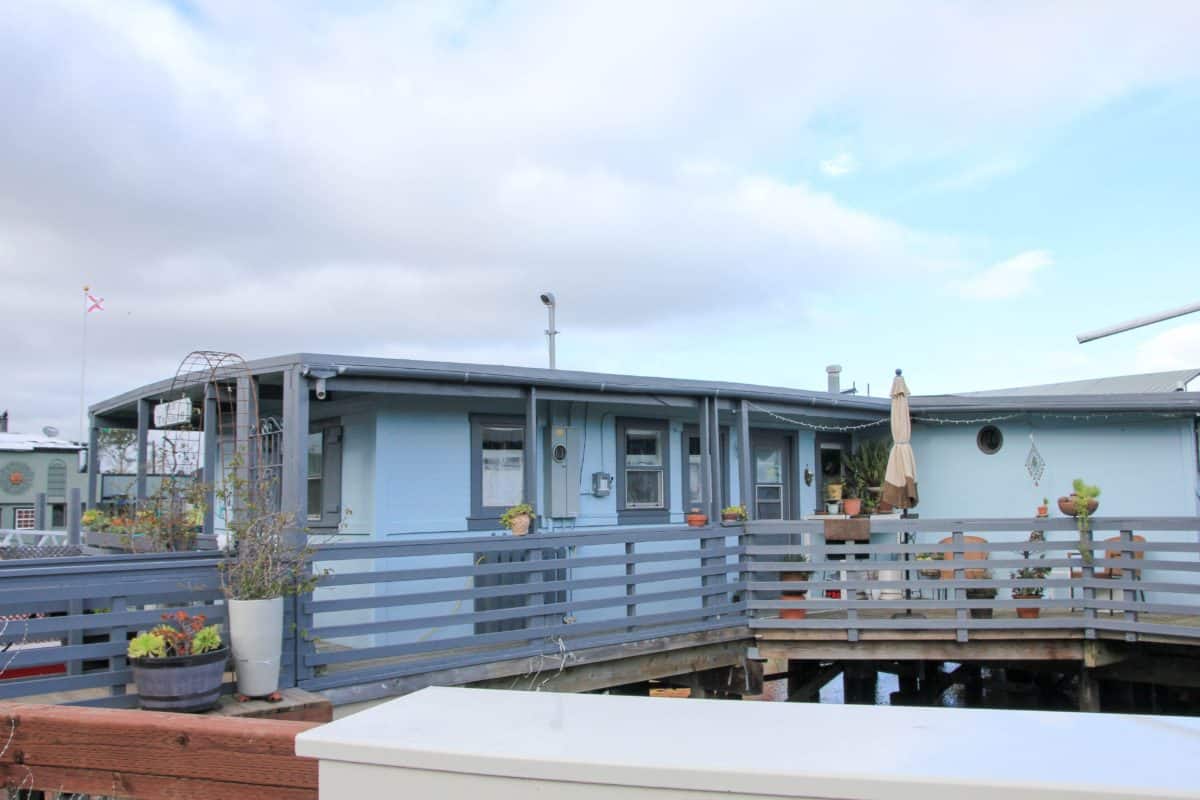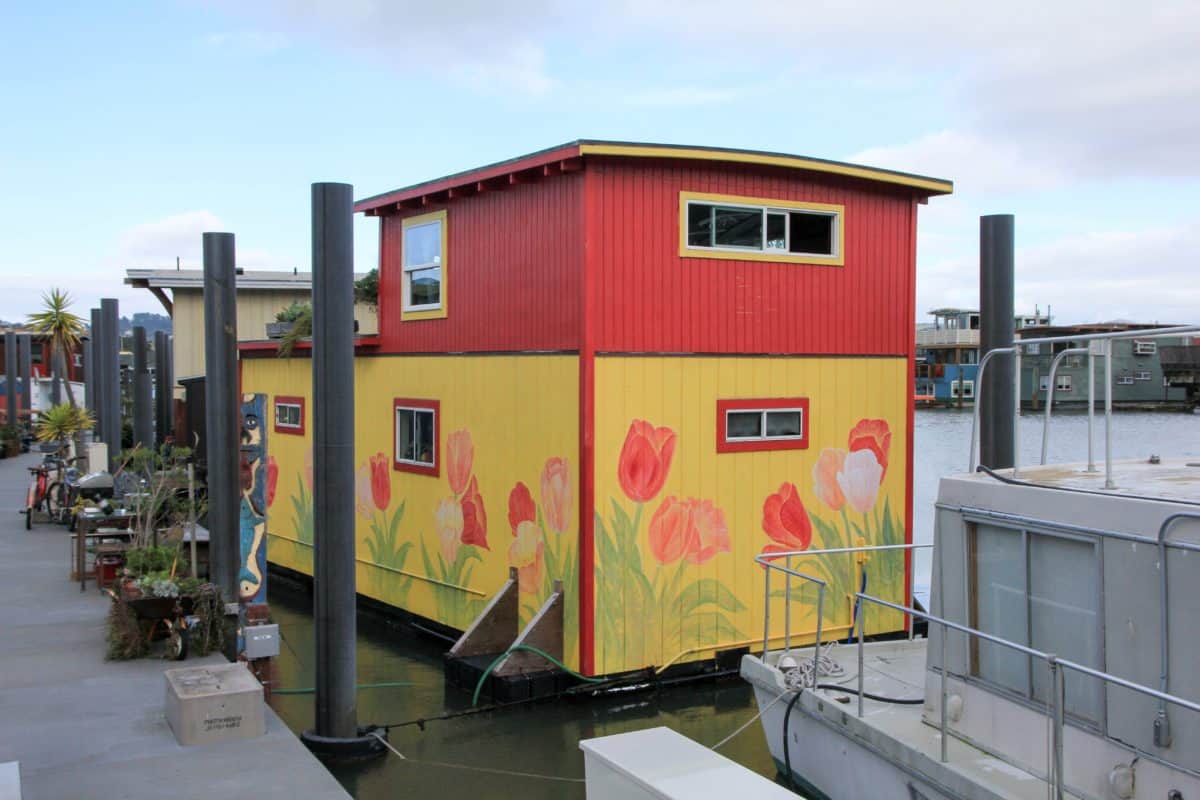 Definitely some Dutch influences on this houseboat.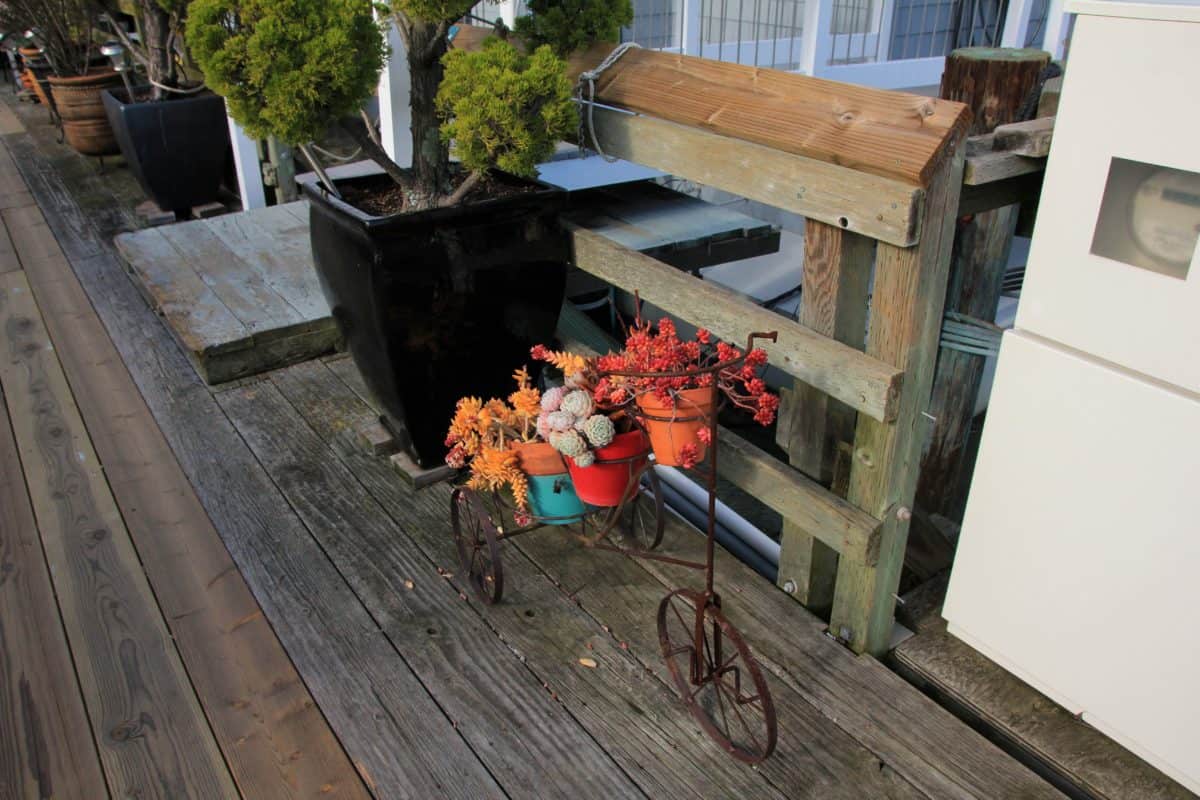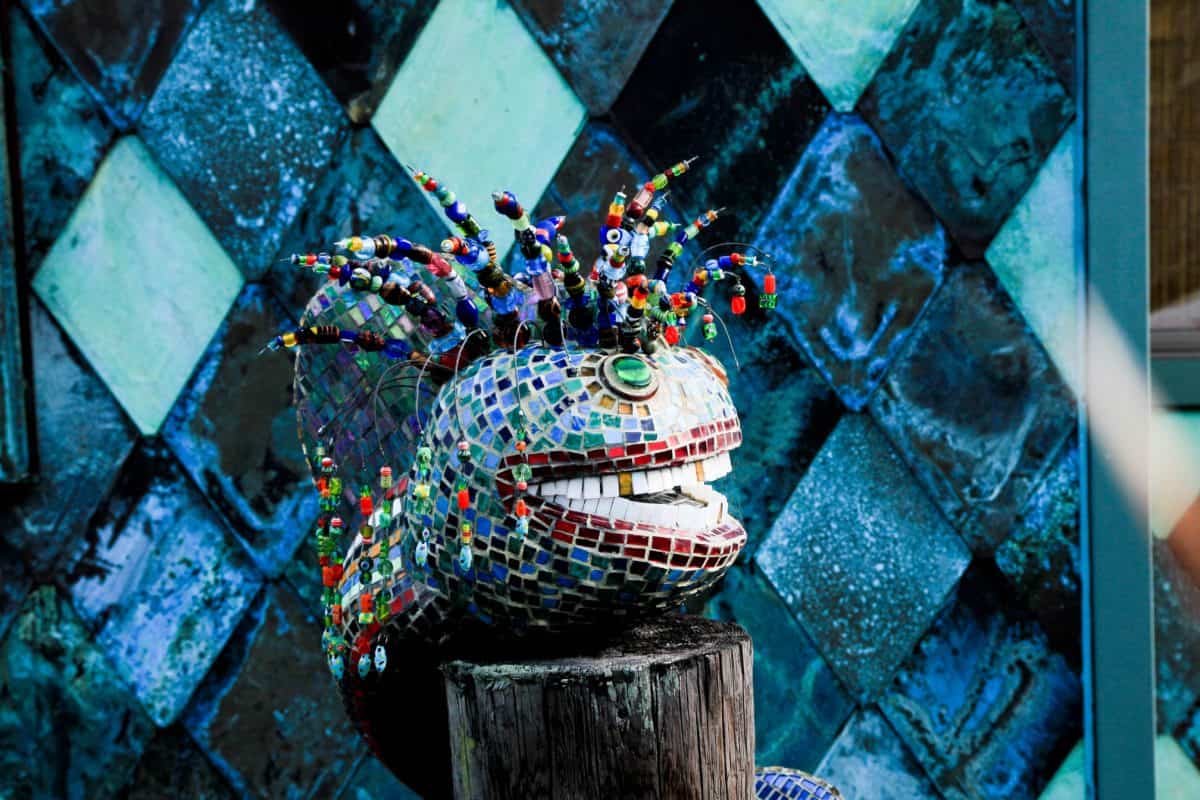 How absolutely unique is this decoration? A little bit creepy but a whole lot of unique.
Bonus Points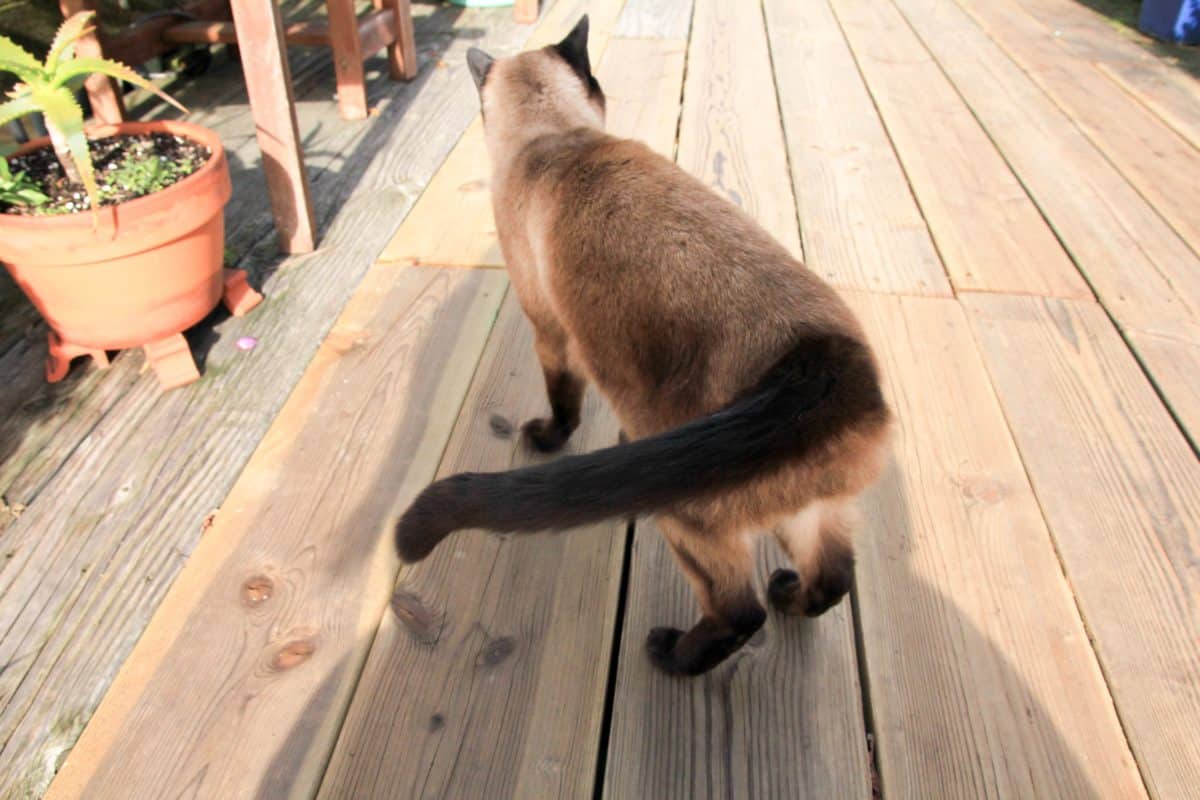 Cats! There were two cats just on one docket and they were so friendly. They kept coming up to us and wanting to be petted. Cherry on top of the great colors and decor!
Taking time to look around in an area sometimes allows you to discover some hidden gems you may otherwise not have found. Had we stuck to the original list based on the research we did we never would have seen these houseboats and they ended up being one of my favorite parts of our trip!
Have you ever visited the houseboats in Sausalito? Have you ever discovered something you loved while straying from your itinerary? Let me know in the comments!