Tobermory is located 4 hours northwest of Toronto and can be found on the Bruce Peninsula. The area is easily one of the most beautiful places in Canada and it's not surprising given how stunning it is. There is a ton to do and sometimes it can be hard to narrow down exactly what to do. While Tobermory may be beautiful year around, I highly recommend visiting in the summer where you'll get the absolute most out of your visit. Depending on where you're coming from in Ontario, a day trip may be possible but I would highly recommend spending at least one weekend in the area. Regardless of how much time you have you'll need to read on to see all of the great things to do in Tobermory!
Grab some ice cream
You've got your choice at either the Peninsula Supply Ice Cream Parlour or the Sweet Shop but either way, grab yourself a cone to go and walk around the harbour taking the entire little town in. You're most likely visiting in the summer so you'll be quite happy for the ice cream to cool you down in the heat!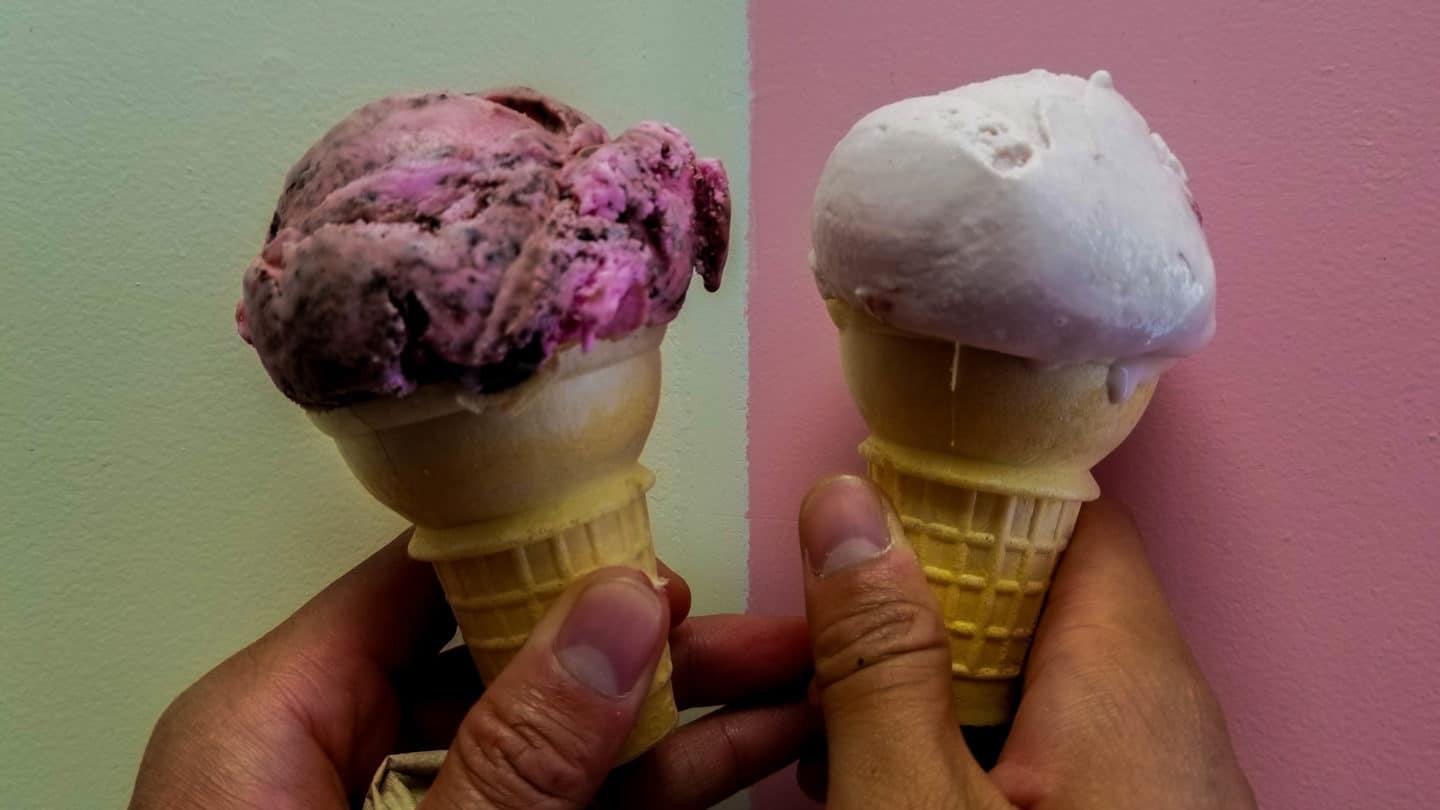 Visit Flowerpot Island in Fanthom Five National Park
Flowerpot Island is one of the biggest draws for visiting Tobermory and the area. It's one of 4 marine park/conservation areas in Canada and while there are many islands that are part of the marine park, Flowerpot Island is the only one you can actually visit and do things on. You'll have to get yourself to the island though! The cruise is the most popular option but I've seen people kayak to it so it's definitely doable. Flowerpot Island is named so for the stunning naturally formed flowerpot rocks that you can find on them! There's an old Indian legend about the flowerpots that say that two young people from two opposing tribes fell in love and escaped from the shores. They were chased by members of their tribes and while escaping towards Flowerpot Island they crashed and were petrified on the beach into the shapes of the flowerpots.
There's a number of things to do on the island besides just seeing the flowerpots. You can hike up to the lighthouse and check out the museum. You can also do a different hike on the other side of the island which takes you through a pretty cool part of the island most people don't go to! You can spend some time swimming and if the cave is open you should definitely check that out! The museum sells some snacks but otherwise there's not much in terms of amenities on the island. There are washrooms but I'd recommend bringing some drinks and packing a picnic!
Check out some Ship Wrecks
One of the biggest draws to Tobermory is definitely the over 20 shipwrecks you can find in the area! While there are plenty of shipwrecks around Ontario and even Canada the great thing about the ones in Tobermory is that they're so incredibly visible! This is partially because of how clear the water is but partially because of how close to the surface they are. The area is super popular with divers because of the wrecks and divers of all skills check out the area during their visits. If diving isn't your thing, then seeing the shipwrecks from above in either boat or helicopter may be the way to go!
The two well known wrecks are those of The Sweepstakes and The City of Grand Rapids. They're the ones you can see right below the surface in Big Tub Harbour (in the circle of private homes!). The Sweepstakes hit a rock on August 23, 1885 and sank in the waters by the light station but was towed into Big Tub Harbour. The City of Grand Rapids sank due to a fire on October 29, 1907.
Check out some lighthouses
The Tobermory area has 4 different lighthouses that you can check out during your visit! The most popular and well known of these lighthouses is the Big Tub Lighthouse. It's the one you can see from most of the cruises and the one that overlooks like Big Tub Harbour. It's a 43 foot lighthouse that's been around since the late 1890s and is now accessible to visitors! You can either head to the lighthouse directly or you can take it the view of it from one of the cruise ships.
The other lighthouses are Cabot Head Lighthouse, Cove Island Lighthouse, and Flowerpot Island Lighthouse. At 80 feet tall, Cabot Head Lighthouse can be found on the east end of the Bruce Peninsula and has been around one way or another for over 100 years. Cove Island Lighthouse can be seen while travelling from the ferry between Tobermory and Manitoulin Island. It's only 24 meters tall but has been around since the 1850s. Flowerpot Island Lighthouse can predictably be found on Flowerpot Island. The original structure was built in 1896 but in 1968 a metal structure was built next to it. When you're visiting Flowerpot Island there's a hiking trail that leads up to the light station!
Take a Cruise
One of the best ways to get the most out of your visit in Tobermory is to do a cruise around the waters. It's a great way to start out your visit because it gives you a great overview of the area. If you're not feeling physically fit to hike Flowerpot Island or walk around it then just doing a cruise around it is also a great option because you'll get to see the flowerpots but not actually have to get off the boat! There are a couple of companies you can do the tour with but a lot of the cruises are similar so it's not the end of the world if you pick one or the other one. We haven't had to pre book either of the times we've gone but it does get very busy in the summer so you may not get the exact time slot you want! We went with Blue Heron our second time (I can't remember who we went with the first time) and enjoyed it but I doubt either company is a bad experience!
Enjoy a sunset
Given the fantastic location of where you are and how surrounded by water you are, make sure to take in a sunset. Whether you're in the harbour or in the parks you're bound to get a stunning view and it's a moment to reflect on the beauty of the area you're in!
Discover local Flora and Fauna
Given the fantastic nature that the Tobermory and Bruce Peninsula area has it's not surprising that there's an abundance of fantastic flora and fauna around. Make sure to enjoy it and take it all in but remember to respect creatures and their living spaces!
Eat some fantastic fish tacos at the Fish & Chip Place
I read somewhere that the Fish & Chip Place in Tobermory is world famous and while I don't know just how accurate that it, it is absolutely amazing. You can find it by the harbour and it's pretty much impossible to miss as it's filled with people at all times! While their name sake is fish and chips, you have to have their fish tacos. Super messy but so incredibly yummy! Grab yourself a table on the patio if you can and enjoy sunset over the harbour and some class A people watching!
Stargazing
Stargazing is one of the great activities to do in Tobermory! The area is actually a Dark Sky Preserve to it would make sense that it's great for stargazing. We only got to enjoy stargazing during our first visit there because the second time we went it was super cloudy the entire weekend. Unfortunately we also weren't as good at pictures of the night sky our first time out so the picture below is in no way a fair comparison of what the sky actually looks like at night. We brought a blanket into one of the Parks Canada parking lots and laid down and took it all in. It was absolutely beautiful and we even got to see the Milky Way! Stargazing is actually one of the biggest reasons I want to go back to Tobermory again asap! So if you're into stars at all then this is a must do for your list when you're in Tobermory!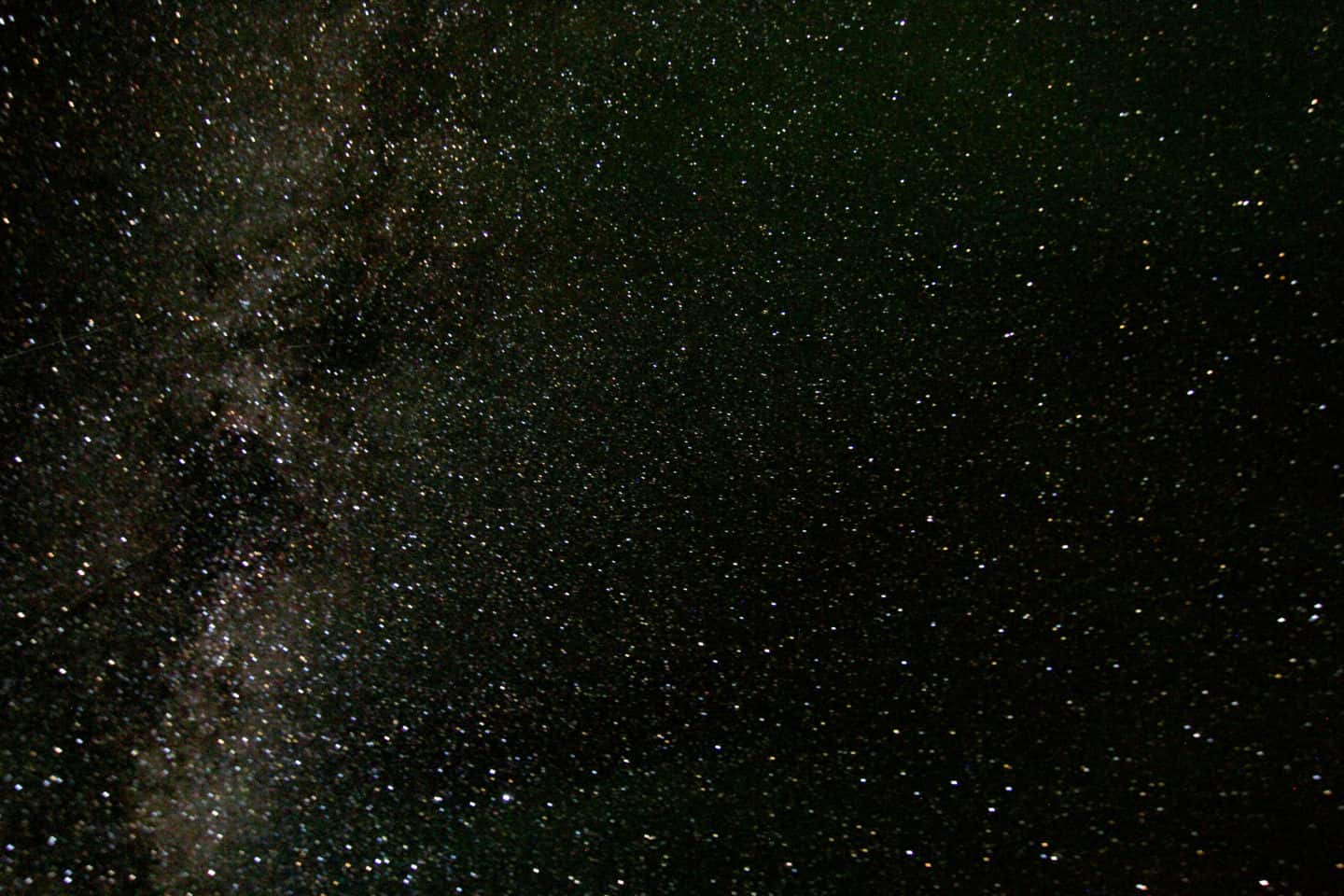 Explore Tobermory
The town of Tobermory has a ton of cute little shops, restaurants, museums and galleries that you can spend time wandering around and exploring! They're a great break from the nature and a good escape if you happen to get stuck with some rain (like we did!).
Go Swimming
Since you're most likely visiting in the summer you have to bring your swimming clothes! Or at least shorts that'll let you wade through the water. The water is still fairly chilly in May and June and only really heats up in late July and August. But because it's fairly shallow right by the beach it's still acceptable just to walk around in. We did swim around the Grotto area the first time we were there and it was freeeeezing! There are many areas you can pick from to go swimming at like the Grotto, Flowerpot Island, Halfway Log Dump and Singing Sands Beach.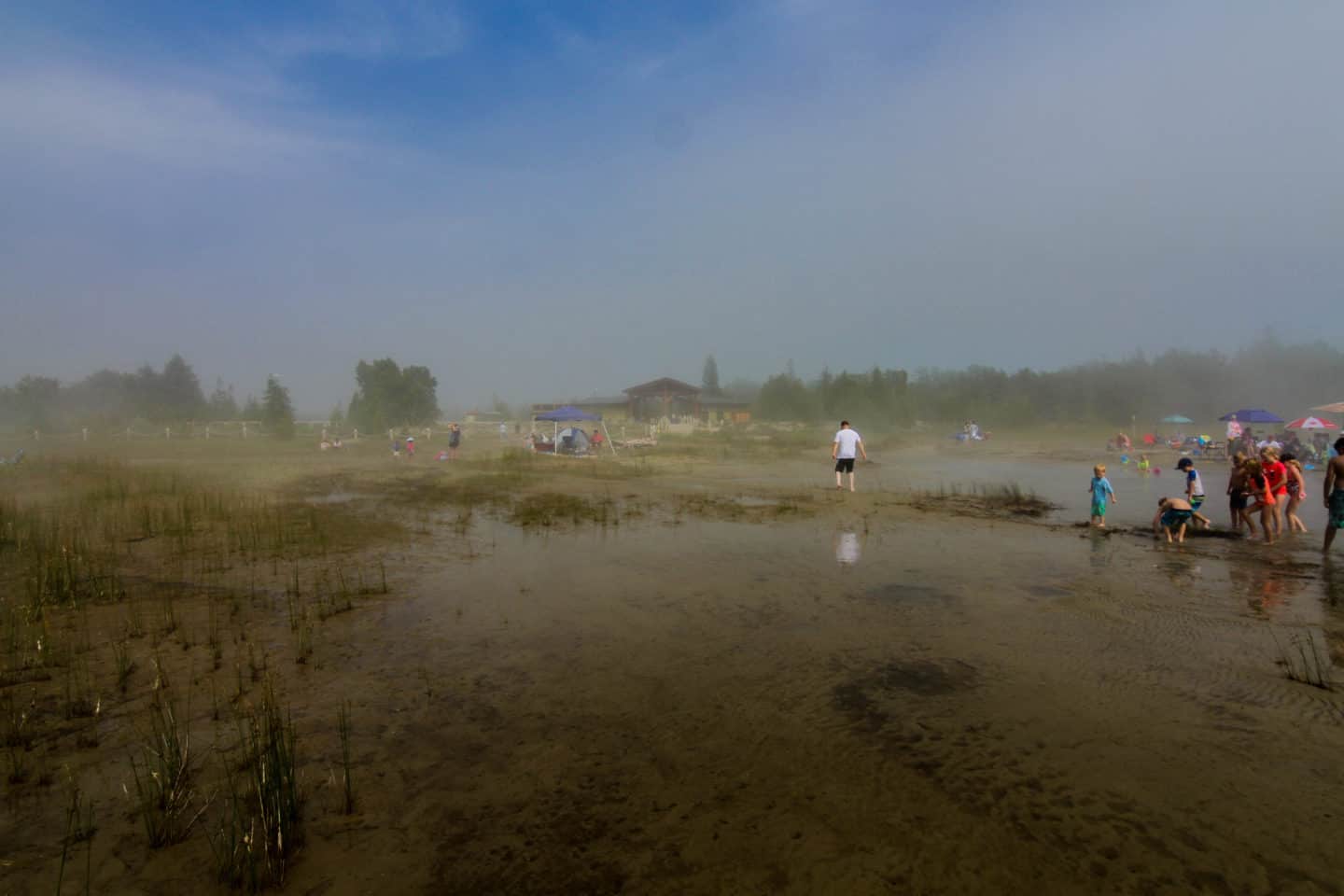 Go on a hike
If you consider the Grotto or Flower Pot Island a little bit too difficult, that's okay! There's a range of trails in the area to match everybody's fitness levels. If you're looking for easier trails then good ones would be Little Dunks Lookout, Horse Lake Trail and Burnt Point Loop Trail.
One of the cool things is that one of the most well known hikes in Canada, the Bruce Trail, actually starts in Tobermory! This 895 km goes from Tobermory to Queenston and crosses a stunning amount of nature. While the portions in Tobermory are supposedly challenging it may be worth doing just to say you have. You can check out more information on that here.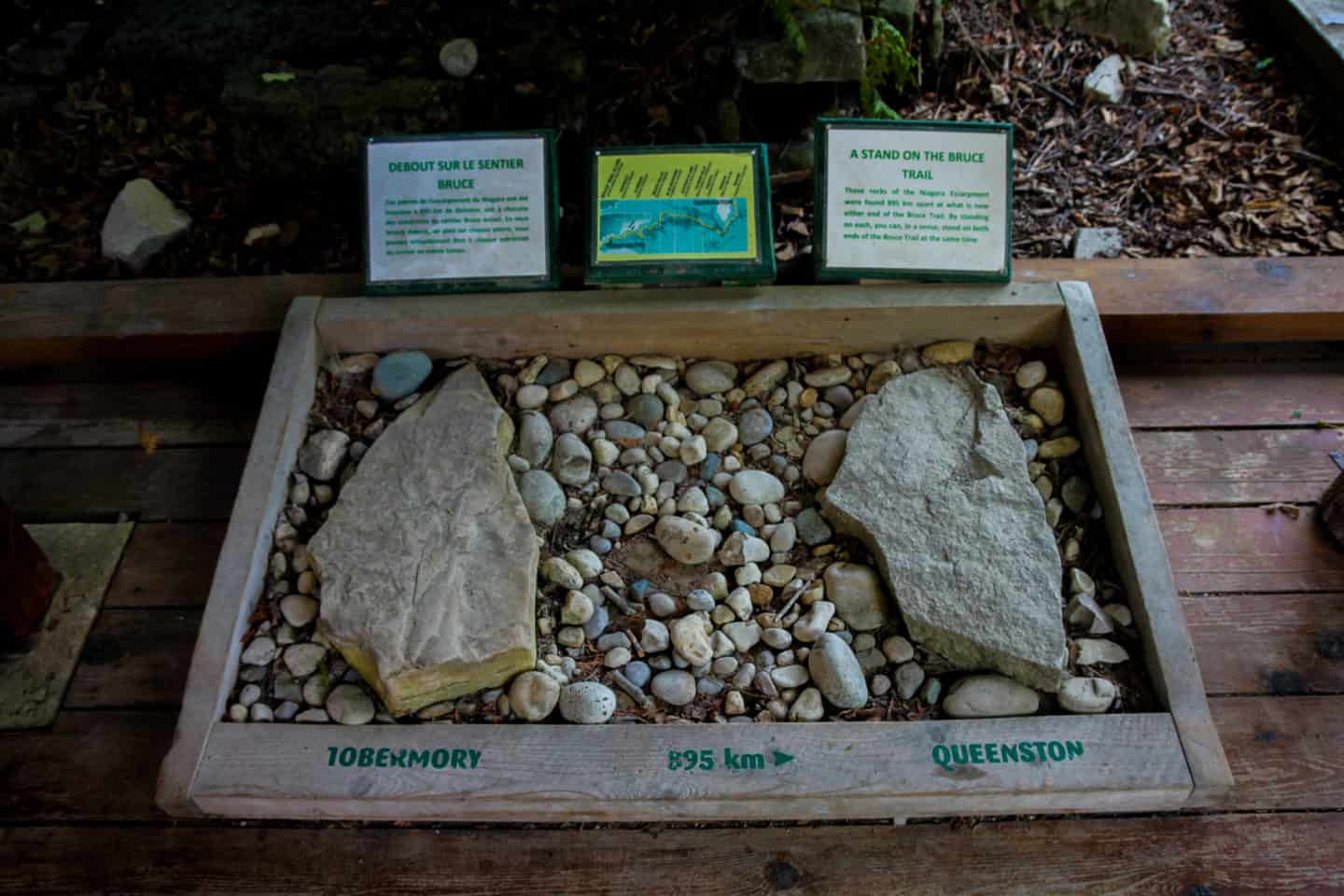 Explore Bruce Peninsula National Park
Bruce Peninsula National Park is absolutely stunning and will encompass a lot of your visit to the Tobermory area. There's a lot to see and do in the the park and one of the highlights is of course the Tobermory Grotto (see more details below and make sure to reserve your parking spot!). With beaches, trails, turquoise water and beautiful forests it'll be impossible to have a bad time in the park.
Start your park experience at the visitor center where you can go through an interactive experience all about the area and learn some important history! You'll also get a chance to pick up a map with everything you need to know about the parking including lots of great trails! While at the visitor center make sure to look for the official starting point of the Bruce Trail! Also at the visitor center is an observatory tower which gives you gorgeous views of the Georgian Bay. You just have to get up those 112 steps first! Once you're done climbing the tower make sure to head to one of two very different beaches. Halfway Log Dump is a white marbled stone beach that is slightly difficult to navigate but absolutely beautiful with its turquoise water! Singing Sands Beach is a beach sand which is very popular with families but there's proper amenities like washrooms and change rooms so it's a great place to relax!
Take a helicopter tour
Riding a helicopter had been on my bucket list for a really long time and it wasn't originally part of our itinerary for our Tobermory weekend but I had seen a few pictures on Instagram on the drive up and I couldn't resist. The cheapest package was $109/person (but we opted for the second tier one at $169/person) so it wasn't exactly the most budget friendly spontaneous decision but I don't regret it at all because it was so much fun! The views are spectacular and seeing all those different colours from above (and the shipwrecks!) is just too cool!
We got our flight with Blue Heron Tours. They've got 3 different packages. The first is a 12 minute ride for $109/person which takes you over the Fathom Five National Park including the Shipwrecks and Cove Island. The second package is a 20 minute ride for $169/person and takes you over Fathom Five National Marine Park, Flowerpot Island, Cove Island Light & Echo Island. The third package is a 30 minutes ride for $249/person which takes you over Fathom Five National Marine Park, Flowerpot Island, The Grotto and Cove Island. All of the tours start at Tobermory Airport (which has plenty of parking) where you'll have to sign a waiver and go through a safety video because you head out in the helicopter! Once inside they'll make you try out your mic and stuff to make sure it's functional and that you're comfortable with it. If you're interested in checking out the tour you can see everything on their site here. Of note, I think they only fly in the summer (which is really when I recommend visiting Tobermory anyways!).
ps. Totally not sponsored! Just thoroughly enjoyed our experience!!
Eat a Beavertail
Right on the boardwalk in Tobermory you'll find one of the classic Canadian desserts; Beavertails! They're closed in the fall and winter and open in the spring and stay open through the summer so depending on when you visit you may not be able to do this but you can always walk along the boardwalk to see if they're open!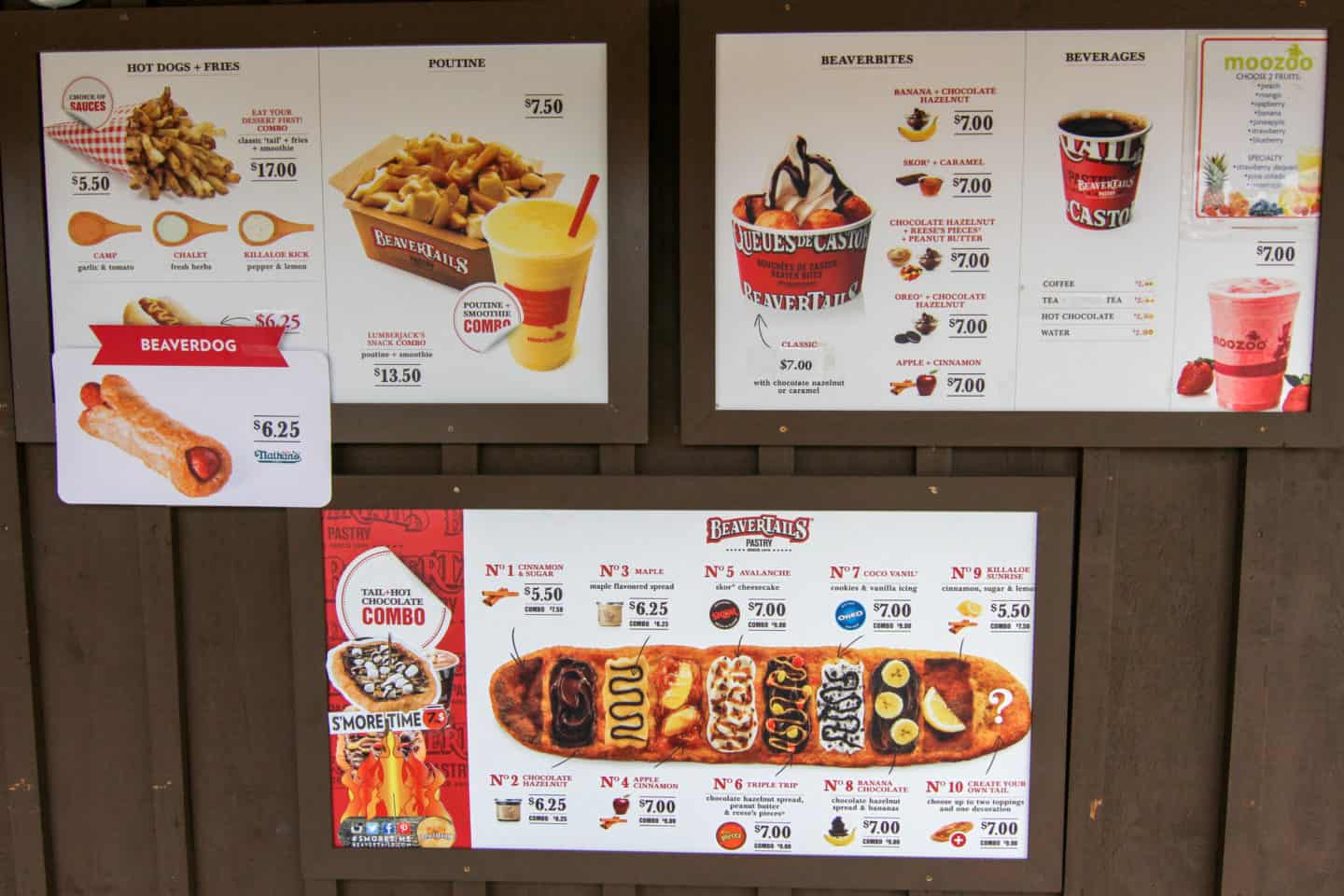 Hike the Tobermory Grotto (in Bruce Peninsula National Park)
One of the most popular things to do in Tobermory is hiking the Tobermory Grotto. Once you've seen pictures of it you'll understand why. I haven't seen anything similar in Ontario or Canada in general so it's always been so interesting to me! It's a natural cave formed through erosion of the rocks over thousands of years. The water within the cove is a beautiful turquoise color that only adds to the beauty of it. The hike to the cave is fairly accessible and easy, it's a straight walk that's approximately 20-30 minutes in duration each way and the trail is mainly paved road covered in a little sand. Once you hit the rocks however the area does become quite inaccessible and you should watch your footing. Entering the Tobermory Grotto does require a little bit of effort. You can hike down to it in two different ways or you can swim around from the "beach area".
I'd aim to come first thing in the morning or late in the day because the Tobermory Grotto gets extremely busy and as a result you now have to pre-book your parking slot. I wrote an entire post about the Tobermory Grotto itself which includes lots of tips for climbing down (plus a photo guide!). It also tells you everything you need to know about the parking. While a lot of the things on this list can be done spontaneously unfortunately the grotto is not one of them so make sure to plan ahead a little bit!
Have you been to Tobermory? What did you like most? Let me know in the comments and pin this post for your own upcoming visit to Tobermory!