If you know me then you know I'm all about that Instagram life. It's arguably my favorite social media and I spend far too much time on it. Sometimes when you travel or have an experience it just isn't enough to write an entire blog post on the item/topic but sometimes you get that one perfect picture that the world just has to see. And the perfect platform for that? Instagram. San Francisco is a city of art, nature, architecture and so much more. There's incredible amounts to see and do. To help you narrow down what to do on a first (or tenth) time visit to the city I've put together this guide of the 15 Most Instagrammable Places in San Francisco so read on so you can plan your own great photo shoots!
Any view of the Golden Gate Bridge
Honestly, is there anything more iconically San Francisco than the Golden Gate Bridge? We got to drive across it multiple times and take in the fantastic views from Vista Point, from Land's End and from Battery Lancaster. Due to the extreme fog and rain we didn't have much luck with more vantage points but check out this link for more ideas of where to get some fantastic pictures of the very classic Golden Gate Bridge.
16th Avenue Tiled Steps
The 16th Avenue Tiled Steps can be found on Moraga Street between 15th and 16th Avenue. It's a 163 step staircase completely covered in tile mosaics that came together as a result of a community project. If you've ever looked up San Francisco on either Pinterest or Instagram you'll have guaranteed seen a picture of these stunning stairs! We checked them out right before sunset which was nice for 2 reasons. Firstly because it was almost empty and secondly because you have a great view of San Francisco from the top and it's even greater in the dark when it's all lit up!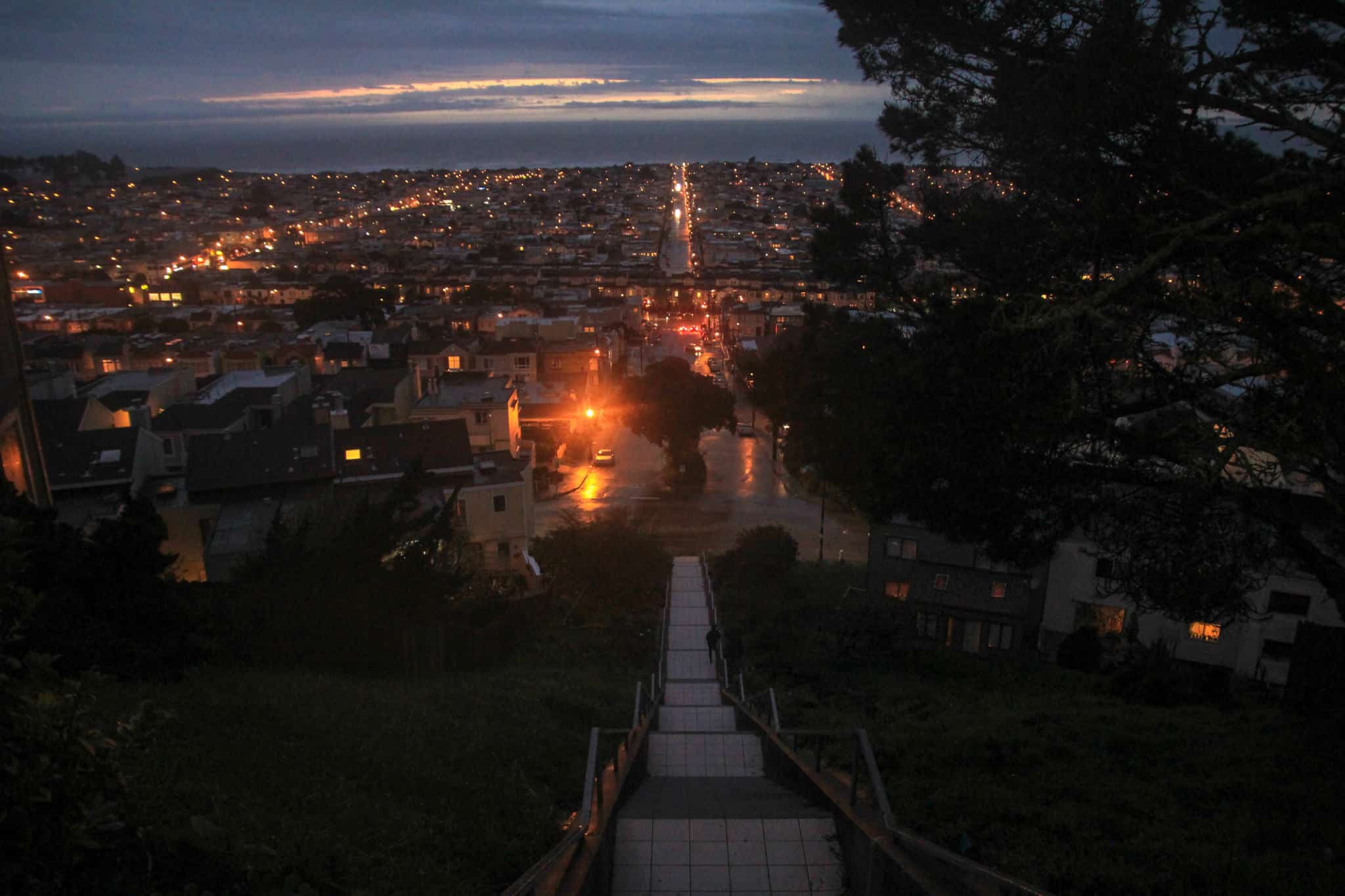 Museum of Fine Arts
While I'm sure the Museum of Fine Arts is a fantastic museum, I'm actually listing it here because of the outside decor. It's absolutely stunning. It sits on a small little pond and gets completely lit up at night. We spent a good hour here at night just laying down by the water and taking in the giant building. We certainly weren't alone as the spot was super popular with younger people and couples on dates!
I absolutely love street art and San Francisco has some absolutely incredible street art. One of the best locations to check out street art in this great city is of course Clarion Alley. Clarion Alley can be found between Mission Street and Valencia Street and between 17th and 18th street. It may not be super obvious at first but once you know you're looking for an alley I'm sure you'll stumble across it! Clarion Alley is a photographer's dream with lots of colors and the perfect backdrops for your hipster shots (or OOTDs if you're in the fashion niche!).
Pier 39 Seals
The seals on Pier 39 are famous and attract visitors from worldwide. While you should definitely go check them out and take lots of pictures you do need to remember that these are wild animals and with wild animals you need to be incredibly respectful. Don't try to feed them and for the love of god don't try to get near them by getting in the water or something equally ridiculous. The sheer size of these animals should discourage stupid behavior but in case it doesn't you have been warned. 
Fisherman's Wharf/The Harbor
San Francisco has a number of piers so it's worth spending half a day just walking around from pier to pier and ending up at Fisherman's Wharf after passing Pier 39. All along the harbor you'll find a ton of places to shop and eat at. While it's often times crowded and slightly touristy it's great for pictures because the store fronts and boardwalks are just so over the top!
Whether it's inside the jail or the iconic shot of the outside, it's hard to go wrong with a picture of Alcatraz. The island has a surprising number of picture taking opportunities and it's one you definitely don't want to miss on your trip! Make sure to walk around both the interior and exterior of the prison to make the most of your visit. 
Land's End
On a gorgeous sunny day you'll have spectacular views of the Golden Gate bridge. We got slightly unlucky in terms of the view but we on the other hand had the entire place to ourselves so this place is worth a visit (and tons of pictures) regardless of the weather. A tip however, this is quite an inclined hike so be prepared to be slightly winded (or not if you're in better shape than me).
Painted Ladies
The stunning Painted Ladies is another one of those iconic San Francisco spots. It's something most people are familiar with prior to visiting the city and something that can often times be fairly busy! The houses are super pretty though and the colors make it so photogenic! If the park in front of it is closed due to construction you'll have to work a bit to get the right angle but it's still totally an instagrammable spot!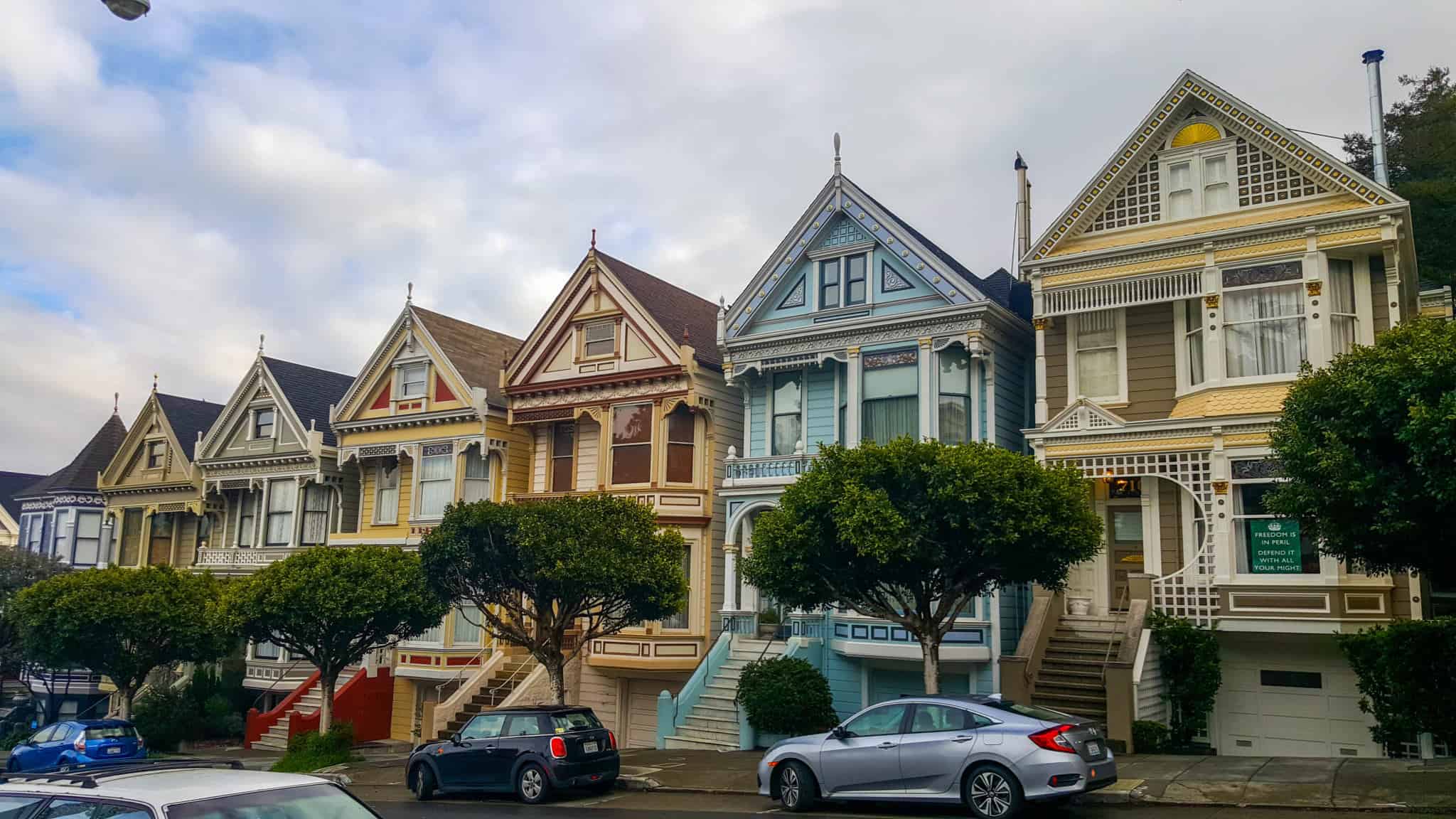 Lombard Street aka the Most Crooked Street in the World
Lombard Street is quite the phenomenon. It's the most crooked street in the world and there's typically a line up of cars trying to drive down the street. You can walk down the sides of it as well. Keep in mind these are private residences so be respectful of littering and noise when in the area. The best place to get a picture is at the top of the hill or a little right below the street so you can see the crookedness! 
China Town
San Francisco has one of the biggest China Towns and the streets have a number of decorations all ready to go for your picture taking needs! If you check it out during night you're more likely to see it lit up but just remember to adjust your camera settings!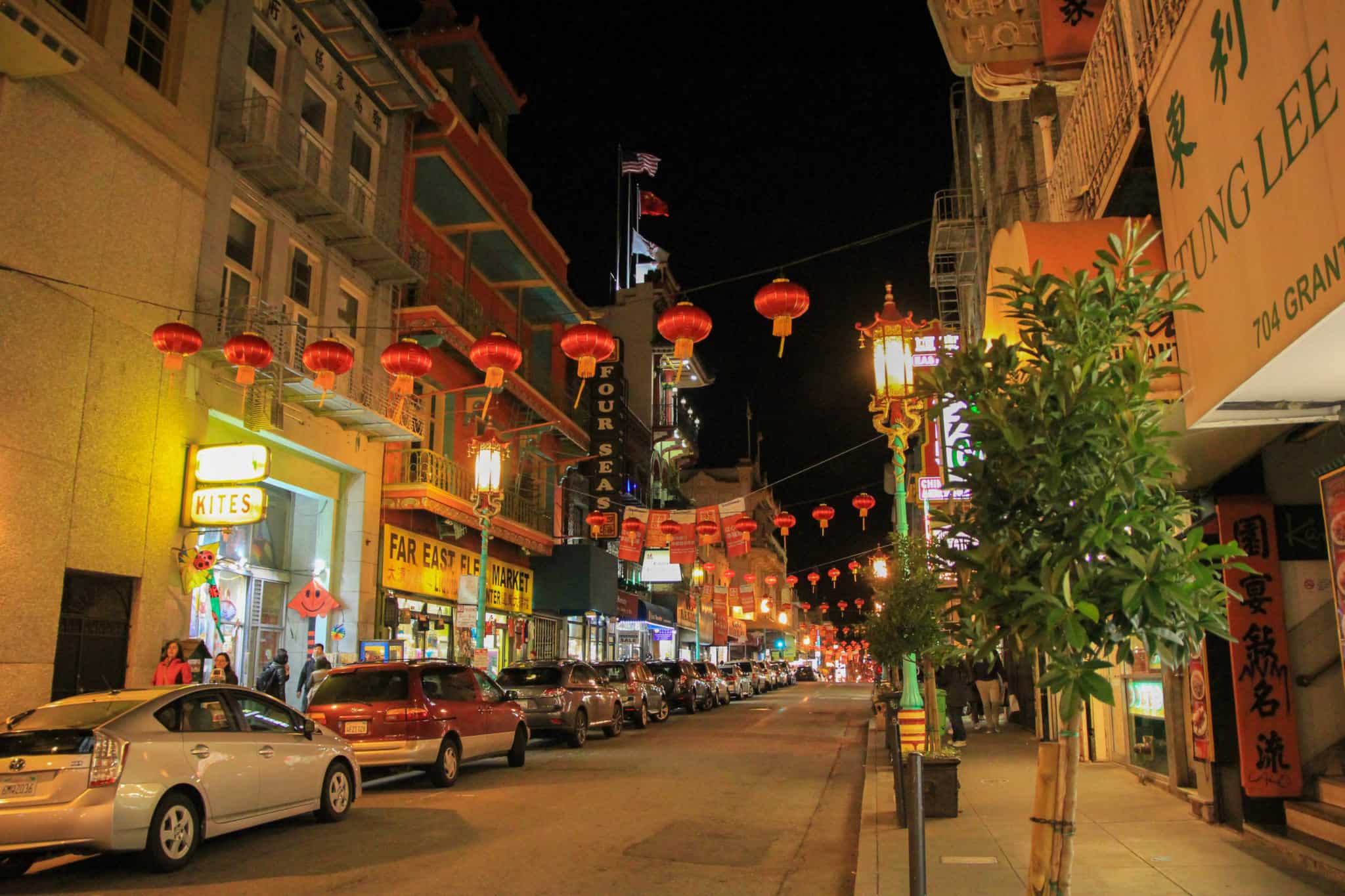 Hearts in San Francisco
If you visit San Francisco, you're very likely to come across one of these hearts. This project started in 2004 by the San Francisco General Hospital Foundation and there are a now total of 131 heart sculptures spread all over the city. This one's on Pier 39. Another really well known is the one in Union Square. Some of the hearts are privately owned which is why a complete list of all the locations hasn't been released by the Hospital Foundation but there are some lists floating around online that have a number of the locations!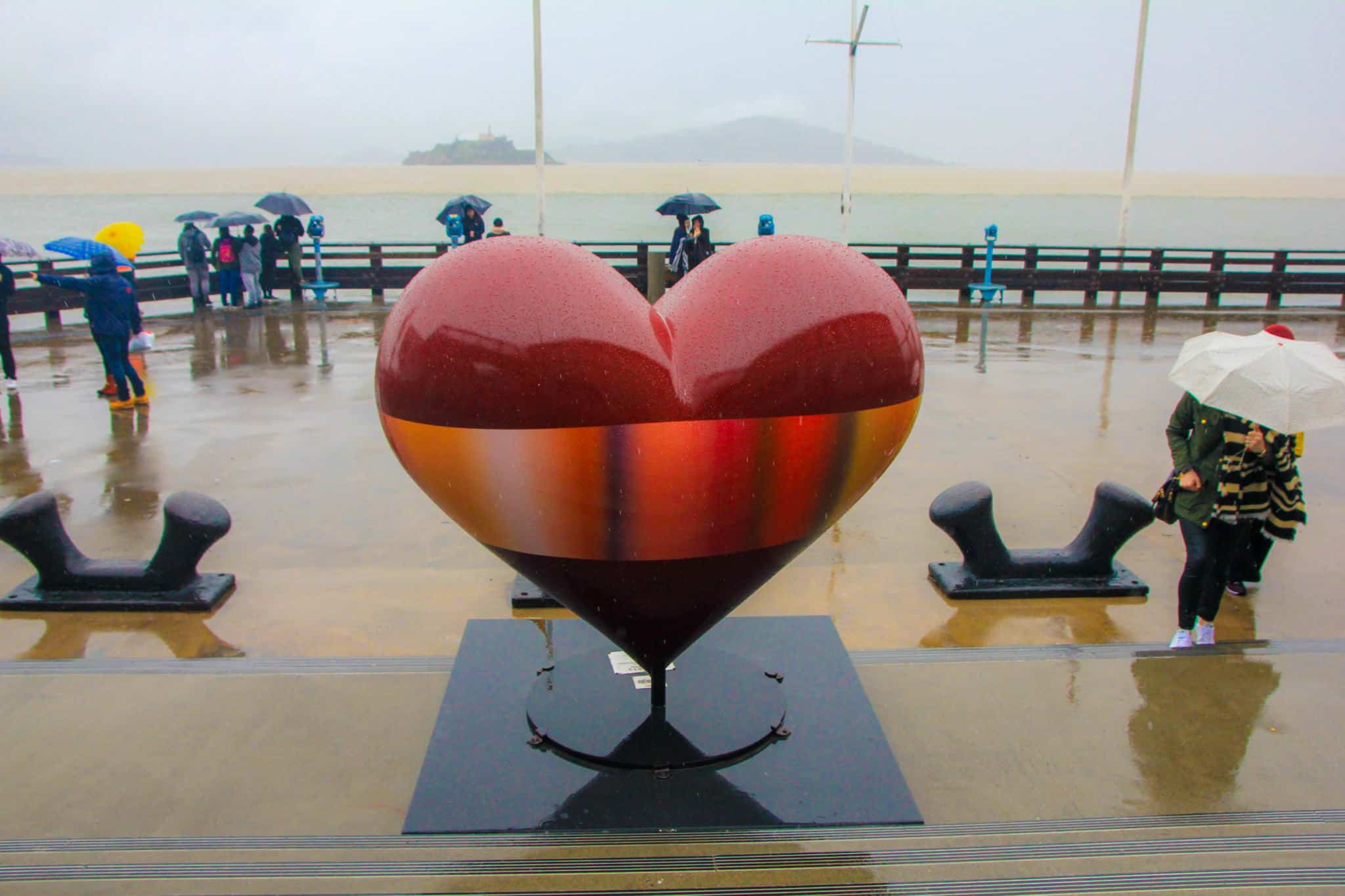 Ghirardelli Square
The Original Ghirardelli Ice Cream & Chocolate store can be found at Ghirardelli Square at 900 North Point, Ste 52, San Francisco, CA. It's a giant location with chocolate production, a cafe and a store with a huge selection. Even if you just step inside to grab some chocolates to go it's totally worth it to get some pictures of the iconic chocolate that San Francisco is known for. If you've got the time I'd highly suggest sticking around for some of their decadent desserts!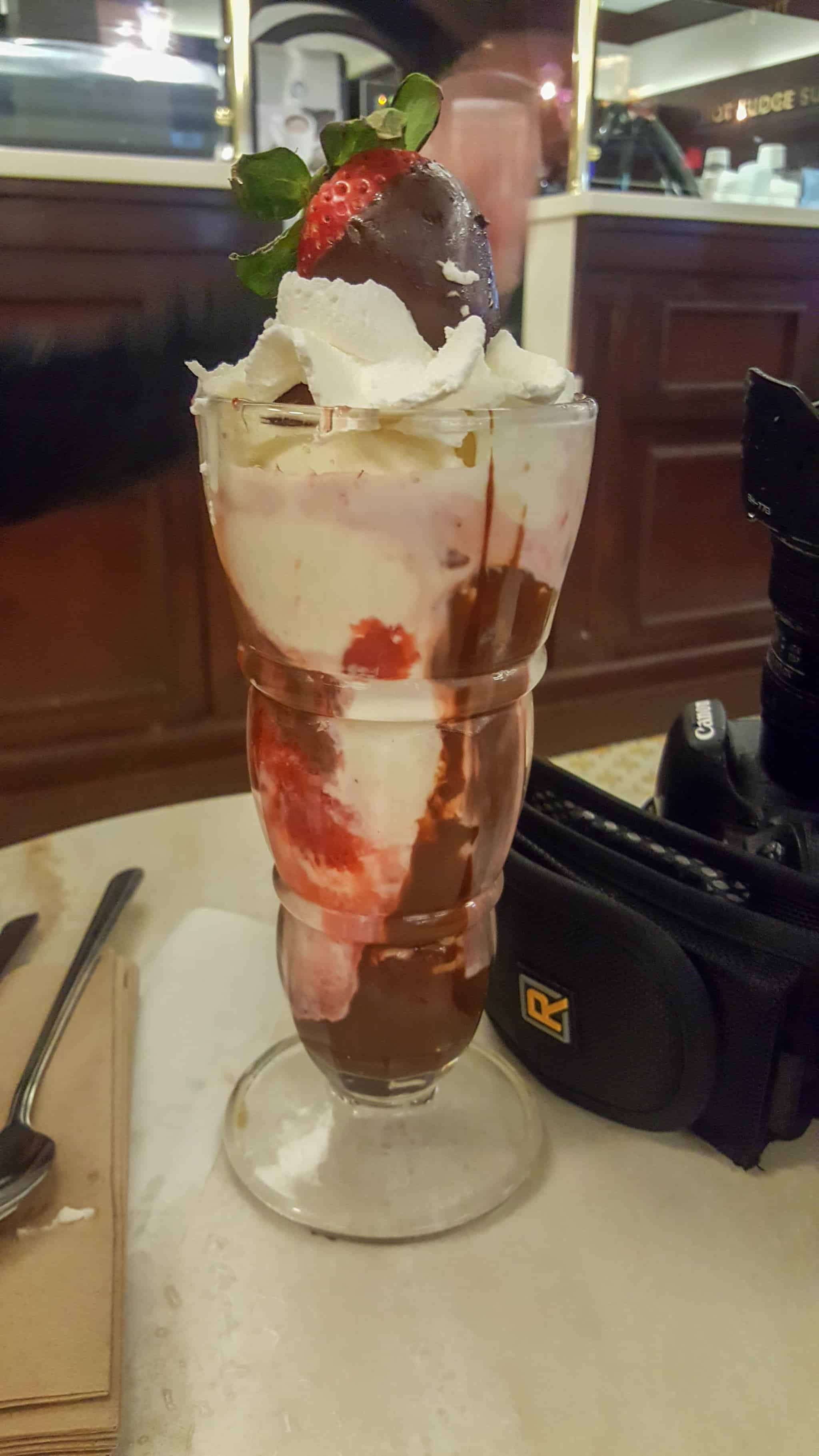 Coit Tower
Every city has their own tallest tower and in San Francisco that tower is the Coit Tower! You'll get some great pictures of it down from the Harbour where it rises up on the hill it stands on!
Architecture
Okay so maybe this one is a cop out but hear me out. Between all the colored houses, the old brick stores and the hills you'll hurt your neck from looking back and forth at it all! The buildings are so stunning and you'll want to stop and take pictures at every single one of them.
Bonus (Because slightly outside of San Francisco)
Trees as tall as the sky and large enough to make you look like an ant? Perfect photography moments. Plus, there's a bunch of different trails for you to get different vantage points from and there's fallen trees, split trees, solo trees and groups of trees. It's almost like they're waiting to be photographed!
Stinson Beach
Stinson Beach is located in Marin County just past Muir Woods and is a great beach for a walk or some relaxing. It's got some lovely cliffs you can drive up to for a stunning, and of course, instagrammable, view!
The Sausalito Houseboats are technically private properties but as long as you're respectful and just doing a quick walk through it's totally fine from what we were told. The houses are stunning with a lot of decorations and colors put into them and it's a ton of fun taking pictures of them because they photograph so well. While you're at it, make sure to pick out the one you'd see yourself living in!
Silicon Valley – Facebook & Google Campuses 
The Facebook and Google Campuses scream to be instagrammed! They've got iconic relics of what you know them for and they've got ready made photo spots!
Do you agree or disagree with the list? Any spots you felt should be included that weren't? Let me know in the comments and as always pin this post for your own upcoming visit to San Francisco!