Ever go some place so spectacular you couldn't stop talking about it? That place was Iceland for me. Iceland as a trip came about as a complete fluke for me. I actually already had tickets and accommodation booked for France during the 2016 Euro Cup but due to the concerns of security at the time my friends didn't feel safe going. So given that we were out a little bit of money and had vacation time booked already we looked elsewhere for where to go and somebody suggested Iceland for a week. Now, I'll admit Iceland wasn't really on my radar so I had zero expectations going into the country but once we arrived I was absolutely in love. Ever since I pretty much can't stop raving about it and have already looked into going back. So if you've ever thought to yourself why visit Iceland then this is the list for you! Read on for all the motivation and reason you could possibly need!
Animals
Everywhere you look you'll see animals. From friendly, photogenic horses with long beautiful manes (seriously, what's the trick? Their horses have fantastic hair days) to sheep (there are more sheep than people on Iceland!) to seals and whales. Not to mention all the kinds of birds. There's plenty of tours you can do (to maximize your chances of puffins and whales) but you're going to see animals no matter what you do in Iceland. The below pictures are from instances that occured by the road. The first picture is from when we had pulled over to see a waterfall and a team of horses just ran past. The ones in the picture stopped to show off a little and then moved on. The second picture is a horse that lived by one of our accommodations but you can find Icelandic horses all over the country and usually by the side of the road minding their own business. So, if you're into wildlife Iceland is definitely the place to go.
This is one of those parts of Iceland I can't explain to you. There isn't 1 bad waterfall no matter where you look. You literally can't go wrong with any of the ones you choose to visit. And this isn't the case where after a while they all start to look the same. They really don't. They're different heights, come down in different forces and are located in different surroundings. Some can only be viewed from a distance. Some you can view from a platform right beside it or above it. Others you can walk right up to and wet your feet by. Others you can even walk behind. Whatever you could possibly desire from a waterfall, the Icelandic waterfalls would fulfill for you and the best part is there are so many amazing ones to chose from.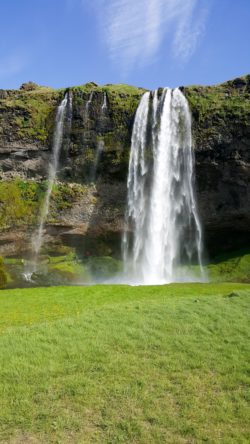 Seljalandsfoss – This is one of the water falls you can actually walk behind! And it makes for super nice pictures so I definitely recommend it.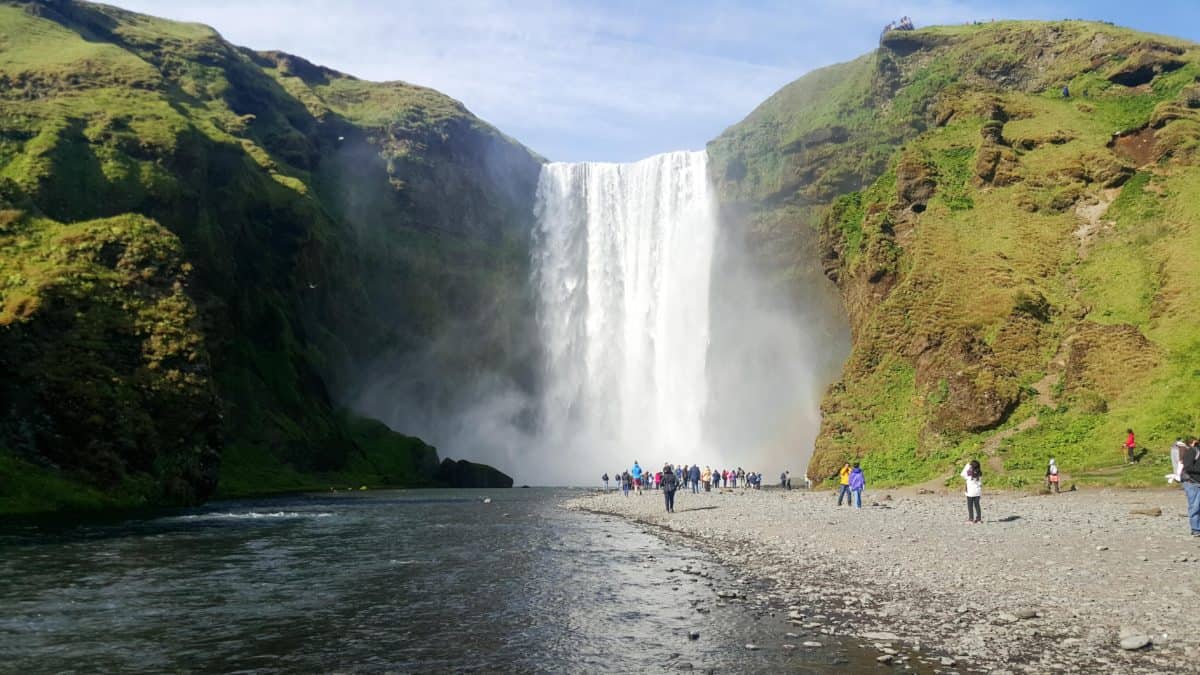 Skogafoss
Geysers and Mud Pots
Oh the smells. How I wish I could put into writing what it's like to be hit in the face with a rotting egg smell. I had never experienced a geyser or a mud pot in person before Iceland so these were both two new experiences for me. And boy did they leave a mark. Besides the smell, there's just something so grand about it. I waited around for the big geyser to explode several times and never got bored. I knew it was coming every time yet it was somehow still a surprise and still super exciting every time it happened. We varied it up, went close enough to get splashed and then watched from afar to take it all in. Again, totally amazing all times. And that was nothing compared to the mud pots. You know those stare spots you get? When you just focus on something and like everything else fades away? That was me at the mud pots. I could have watched those bubbles for a loooooooong time. There was something so peaceful about the sound they were making and the constant movement of the mud. Not to mention the colors of the entire area. Luckily, the smell brought me back to reality and I was able to snap some of the below pictures.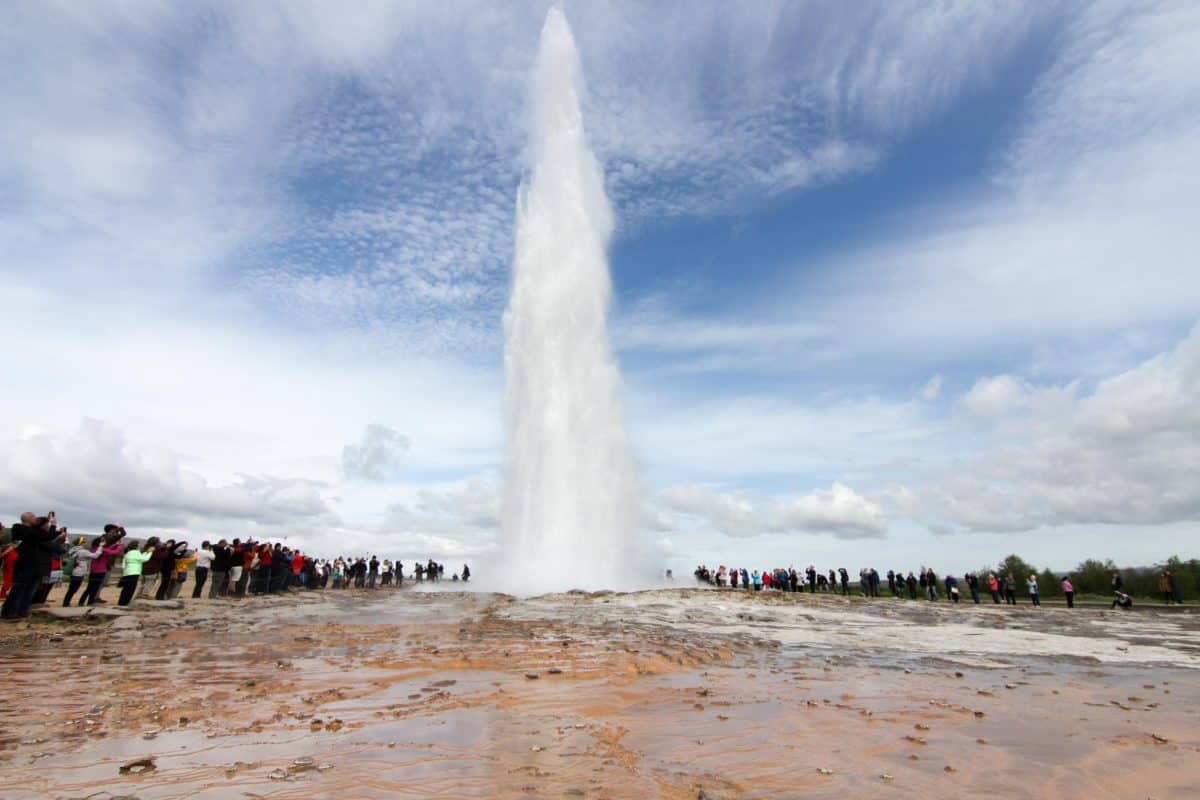 Strokkur in the Geysir area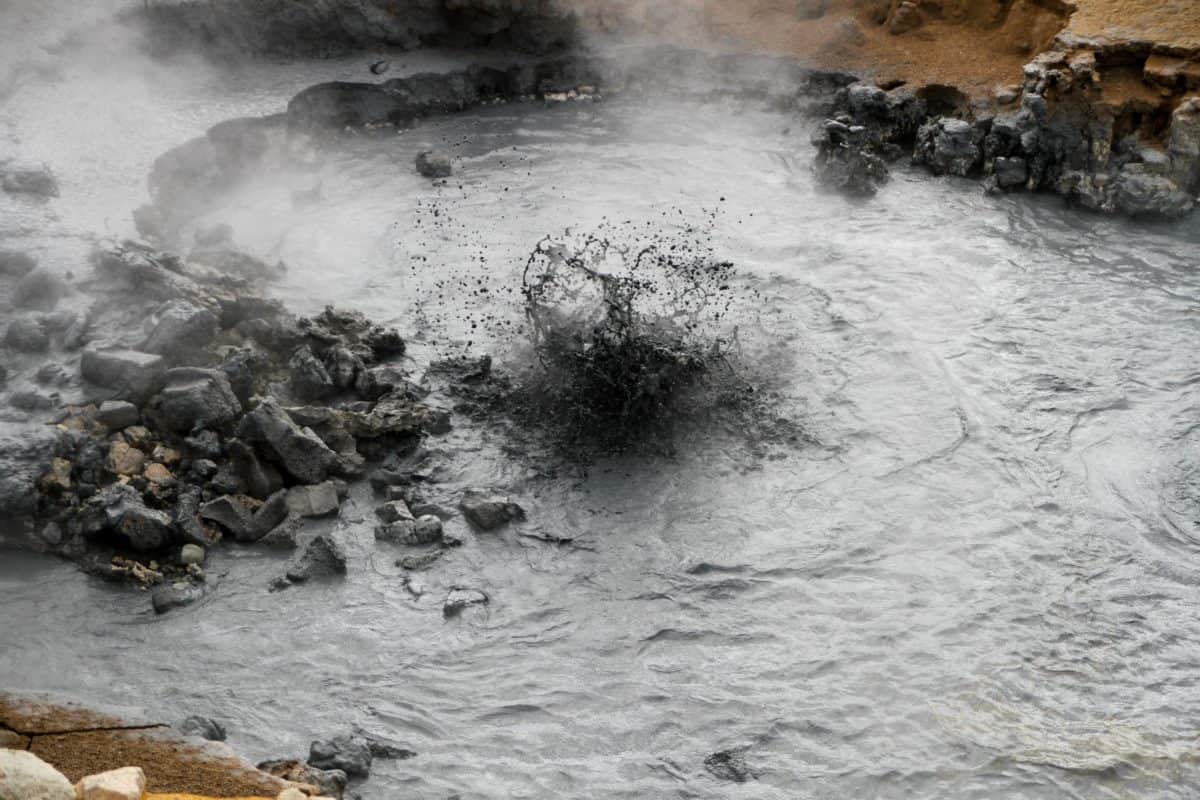 Mývatn Area in North-Iceland is where you can find these mud pots that actually bubble and make noises.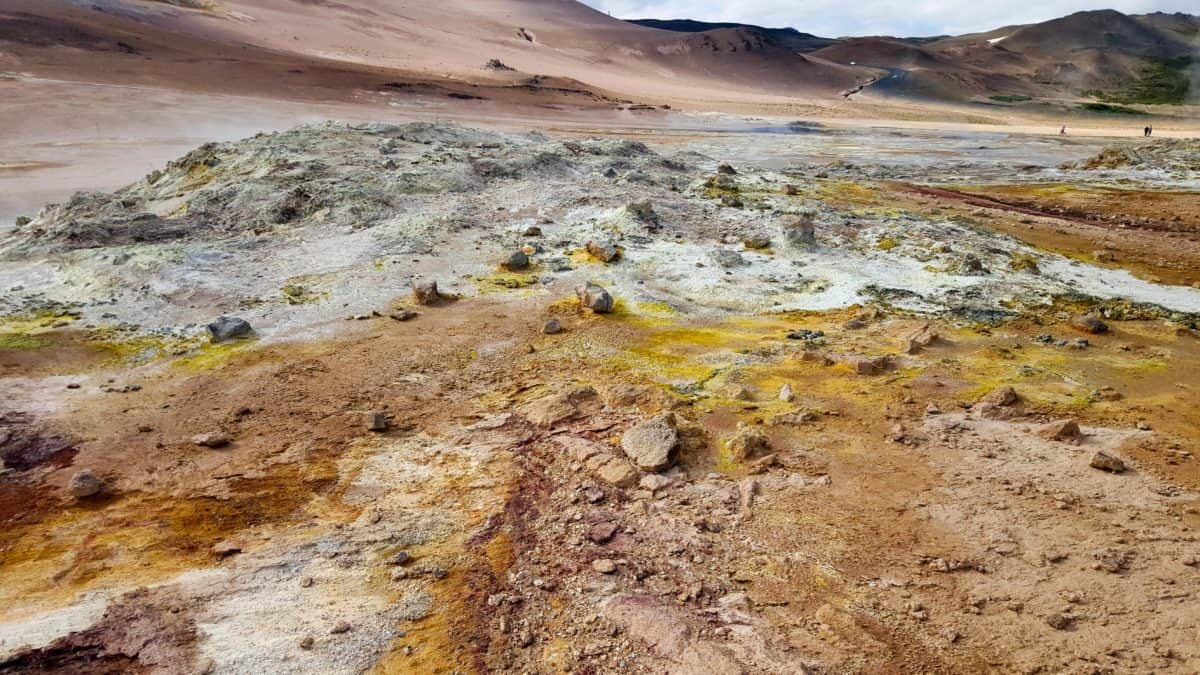 Another picture from the Mývatn Area in North-Iceland. The mud pots area had all kinds of colors and photo opportunities. I happened to be travelling with some guys who thought it was the best idea ever to bend over and pretend the gas was their gas (in their defense, the pictures came out looking super realistic).
Lakes
In my opinion lakes are one of the things you don't have to look up before travelling to Iceland. You will come across so many just by driving. And they're all worth a stop and a picture. They come in every single shade of blue you could possibly picture. They're also very different in temperature. We stopped at more than I can remember but they were all worth it. Some we used to take too many pictures of ourselves at. Some we skipped rocks at and silently reflected by. Some we just took in. But we admired all of them.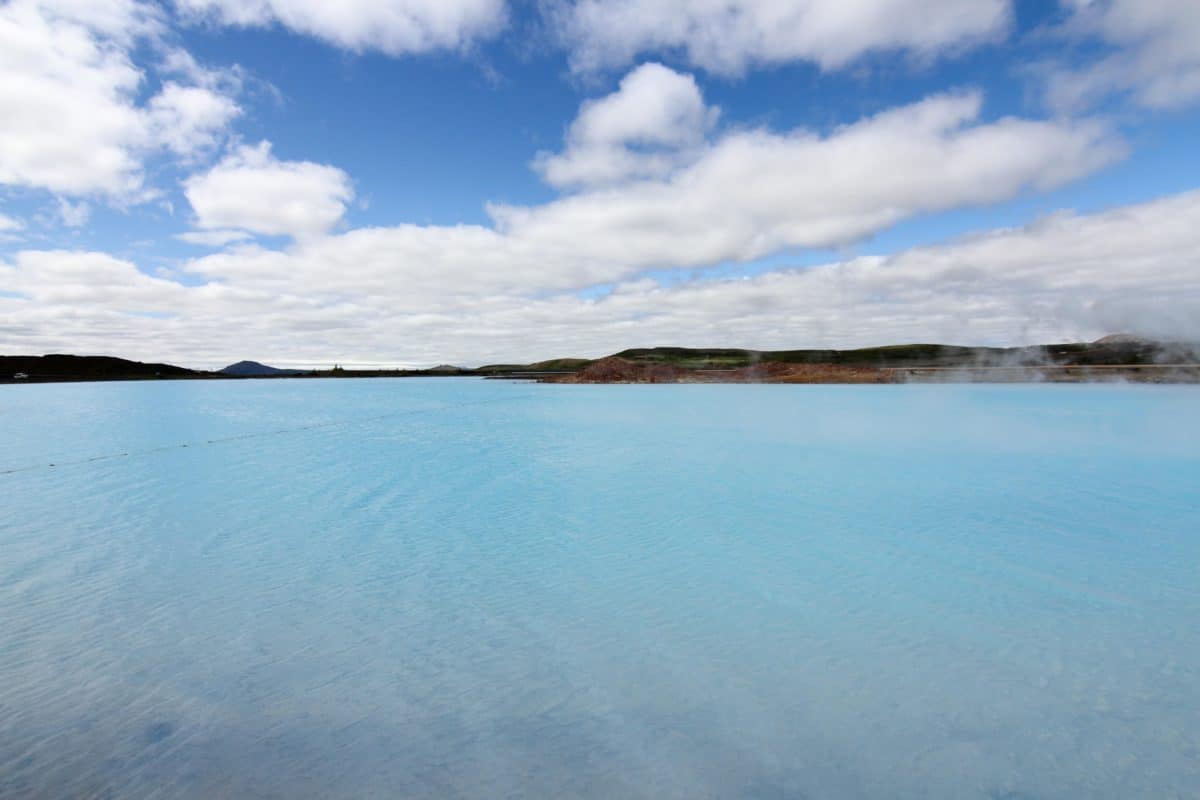 Glaciers and Icebergs
Now let's all be honest here. First time you heard of Iceland you probably pictured nothing but glaciers and icebergs didn't you? Until I saw pictures that's totally what I pictured. But as you've seen above (and everywhere else) Iceland is anything but. There's tons of greens and blues and yellows and greens.  But I digress. This point is actually about all that ice that you may or may not (but probably did) picture. I couldn't believe my eyes when we first drove up to the glacier lagoon. How could we actually be standing right next to a glacier and actually be able to pick up small piece of it? Was this real life? (Yes it was because I mistakenly did not wear gloves). Just amazing. Everything was so white and the ice was so clean! We saw Jökulsarlón right after and the contrast of the blue iceberg versus the white glacier we just saw was amazing. When I picture ice/snow, I picture the kind of grey slush that you get used to when you live in big cities but clean white snow and blueish ice? Mind blown.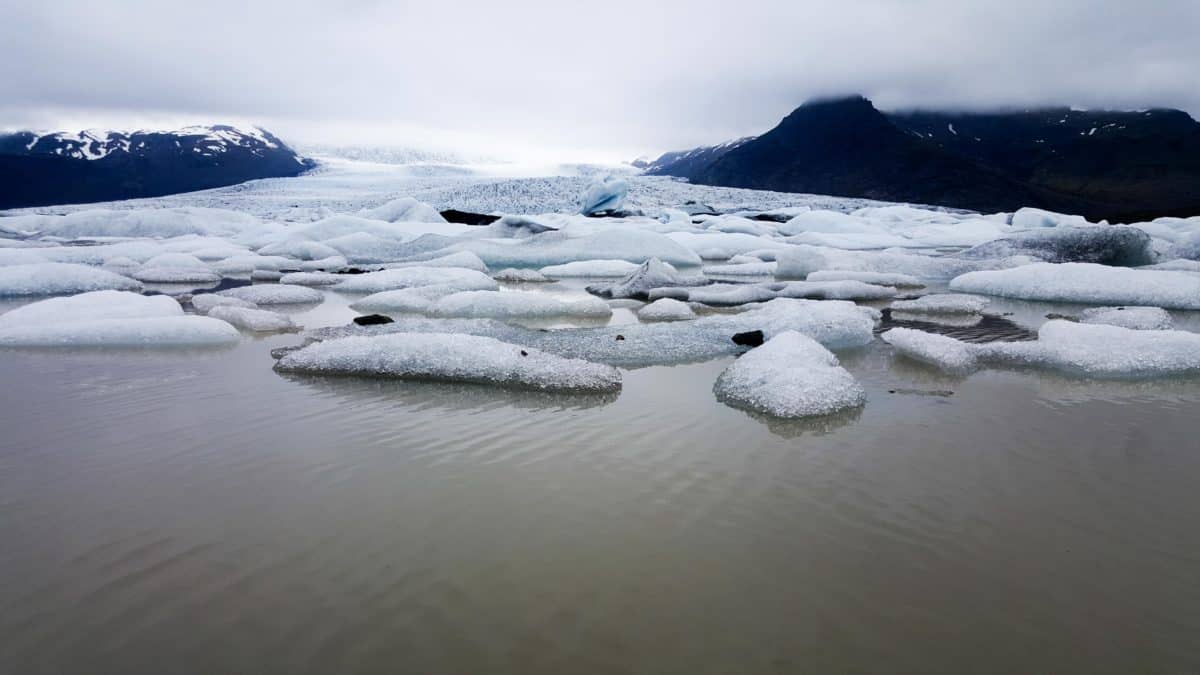 Fjallsárlón Glacier Lagoon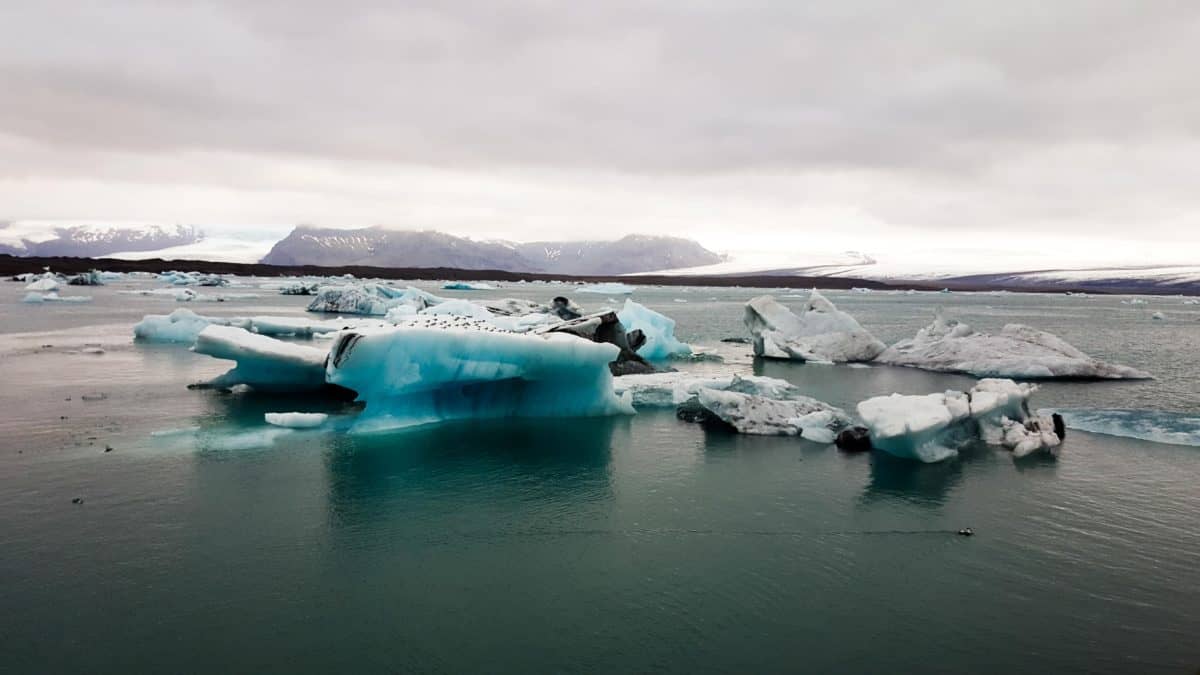 Jökulsarlón Iceberg
Architecture
Architecture probably isn't one of the things you'd think of when you think of Iceland. But I'm here to tell you to reconsider. Between beautiful churches in small towns and colorful, rustic cottages along the road it's hard to find something truly ugly in Iceland. The major cities have got grand churches, shopping streets, opera houses and schools dressed up as works of art.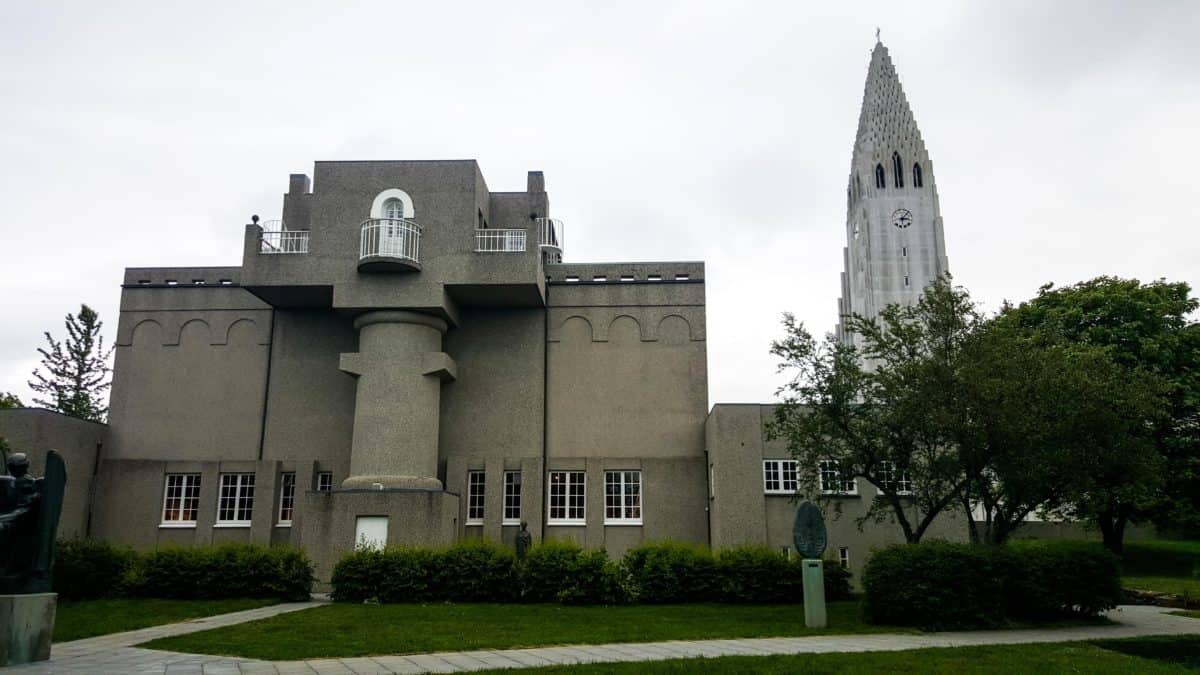 A peek of Hallgrímskirkja from the Einar Jónsson Sculpture Garden in Reykjavik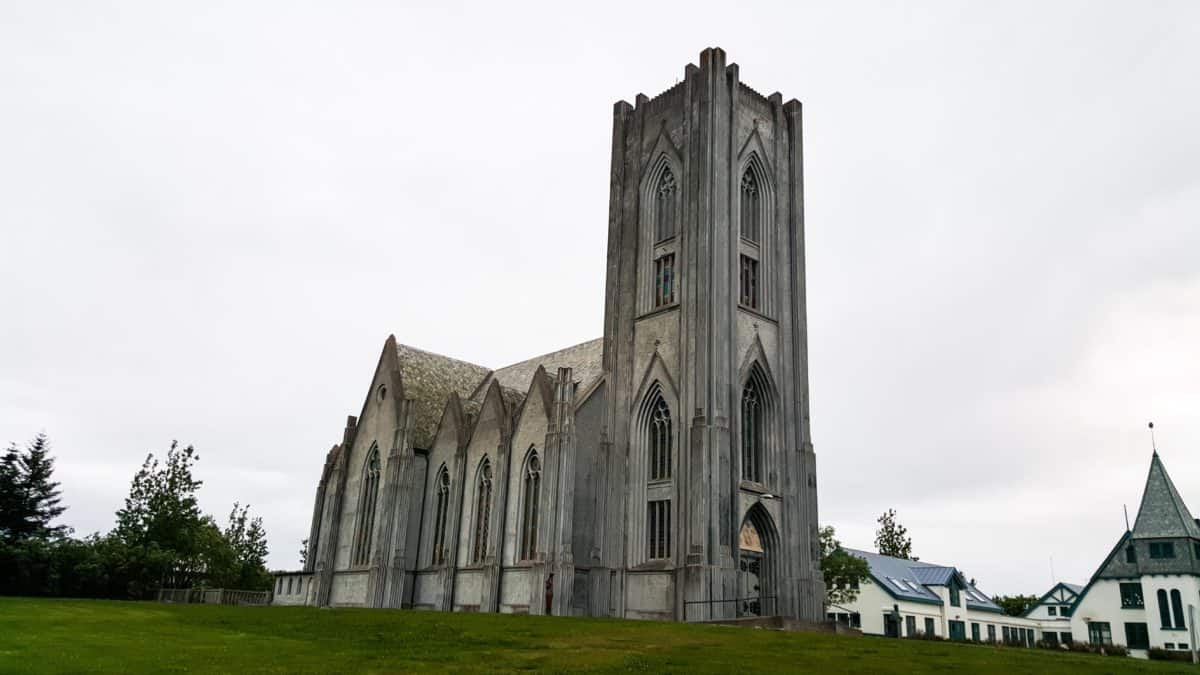 Landakotskirkja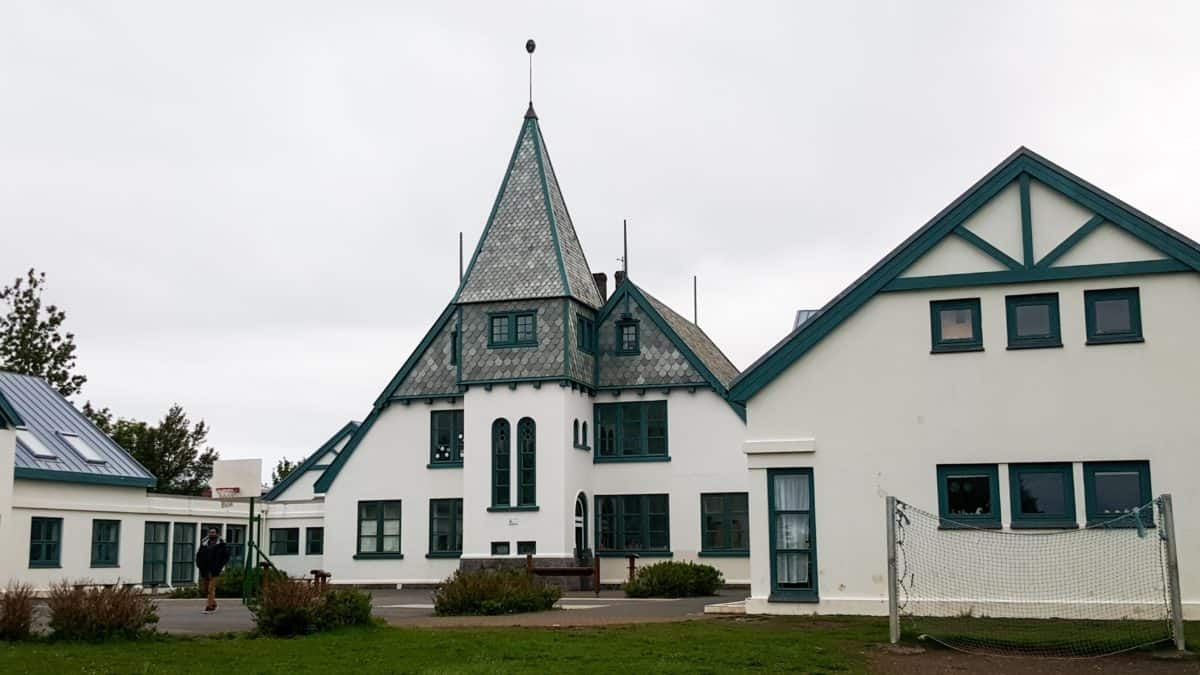 A school in Reykjavik
Food
So we've all read about how expensive the food in Iceland is and how it's a cost you have to be prepared for when you travel there. While I agree that overall food was a lot more expensive than say the United States or perhaps Asia it wasn't horrible. I may be biased as a Scandinavian (where foods also expensive) and as somebody who didn't drink on this trip but I didn't think it was horrible. But getting off topic here. You obviously shouldn't travel to Iceland for the cost of the food but you should travel there for the taste of it. The ingredients are all fresh and the food is super tasty. It's very simple food most of the time. Fish, soup, bread, stew. But it's made very well and therefore tastes really good. There's a surprising amount of places to eat in Iceland and if you're going the dining out option then you must eat at some of the best restaurants in Iceland.
Bonus tip: Hot dogs. Seriously. I don't know what those sauces are made off but they're fantastic. We had hot dogs everywhere. Gas stations. Small whale towns. Downtown Reykjavik. They're seriously fantastic. And very, very cheap. Heads up to people who watch what kind of meat they eat, these are made from a mix of meats (at least the 2 places we asked were) so unless you're okay with all kinds of animals I'd probably sidestep the hot dogs (but that would be a shame!).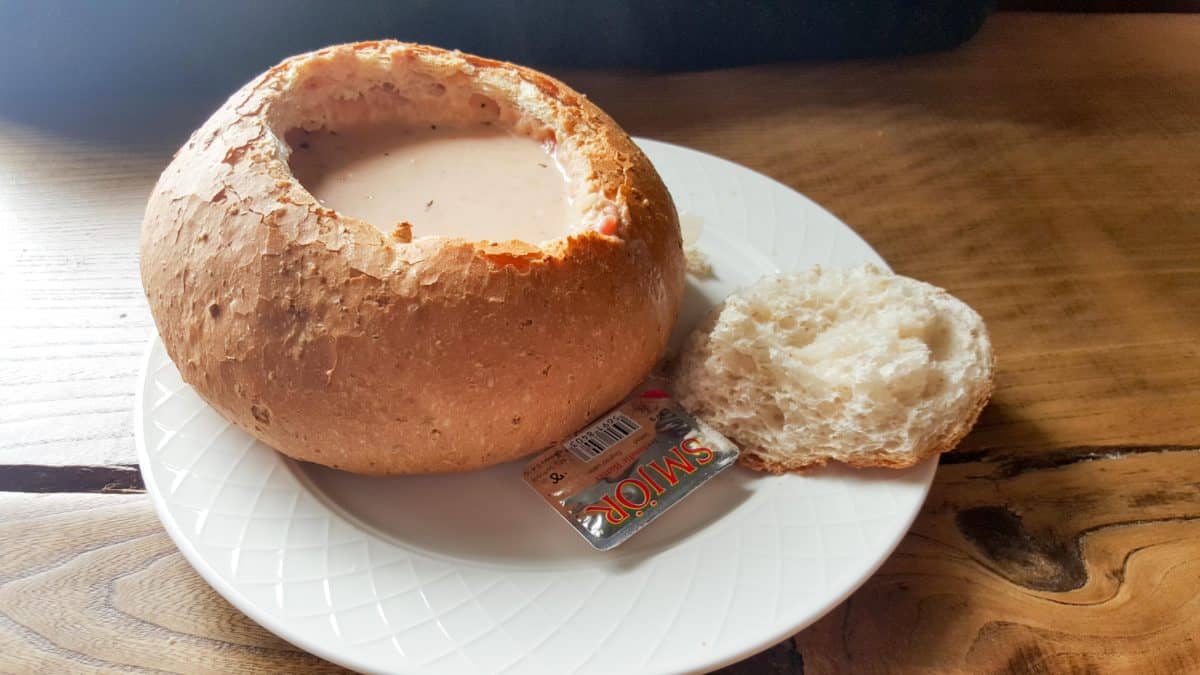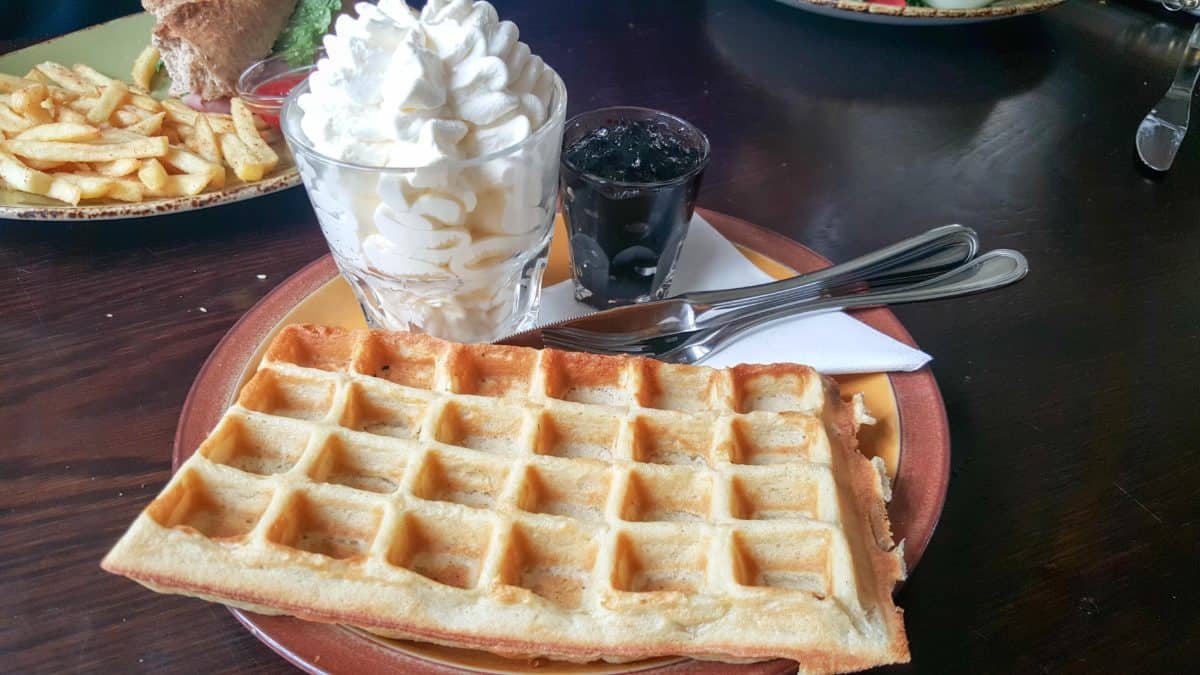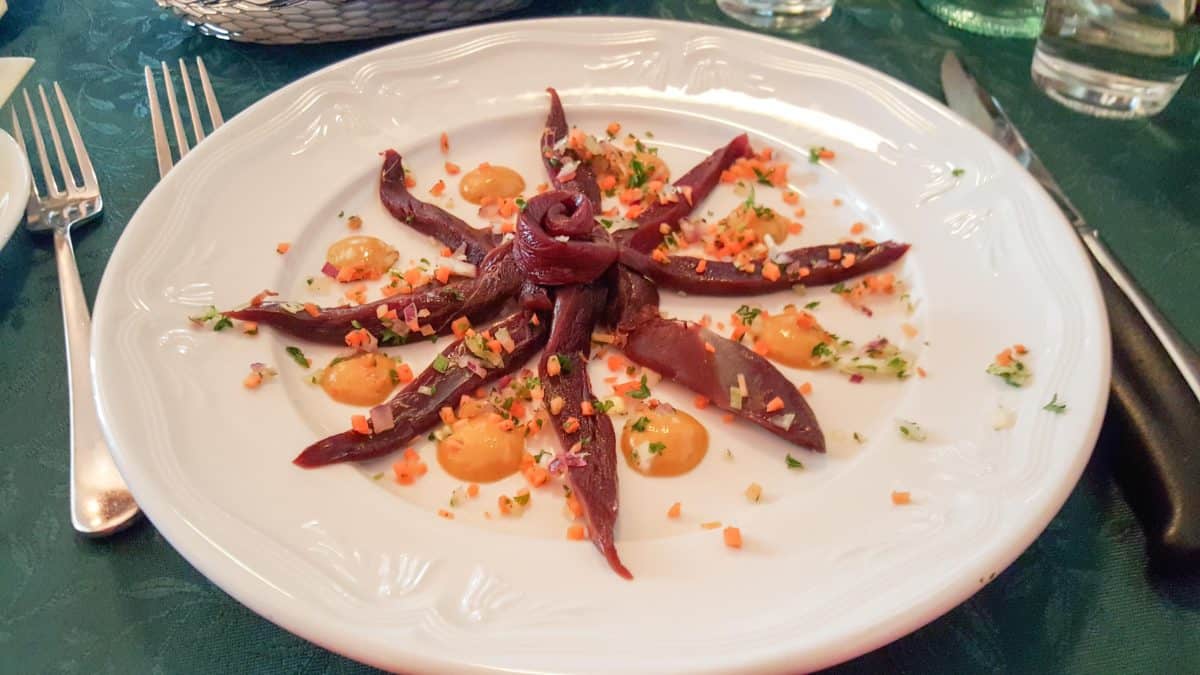 Black Beaches
Iceland's well known for their black beaches. These beaches consist of tiny fragments of basalt. That's about the extent of science you'll get here but they sure are pretty aren't they? Especially when they contrast with a blue sky or the water of the ocean (photography tip!).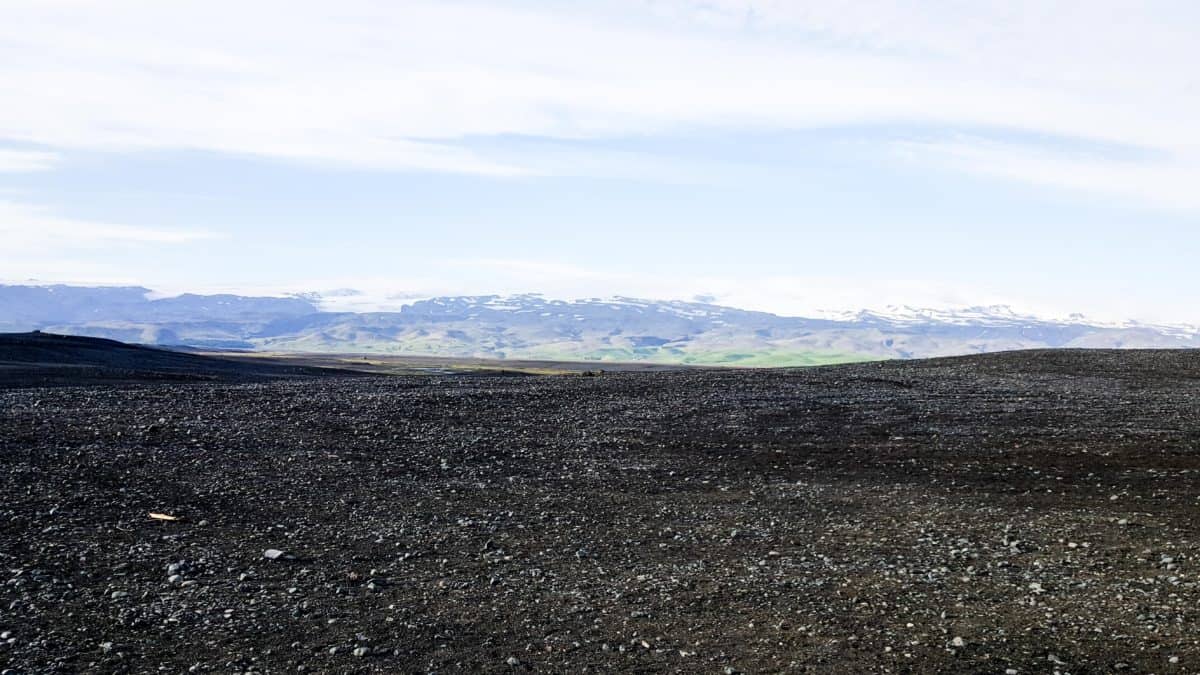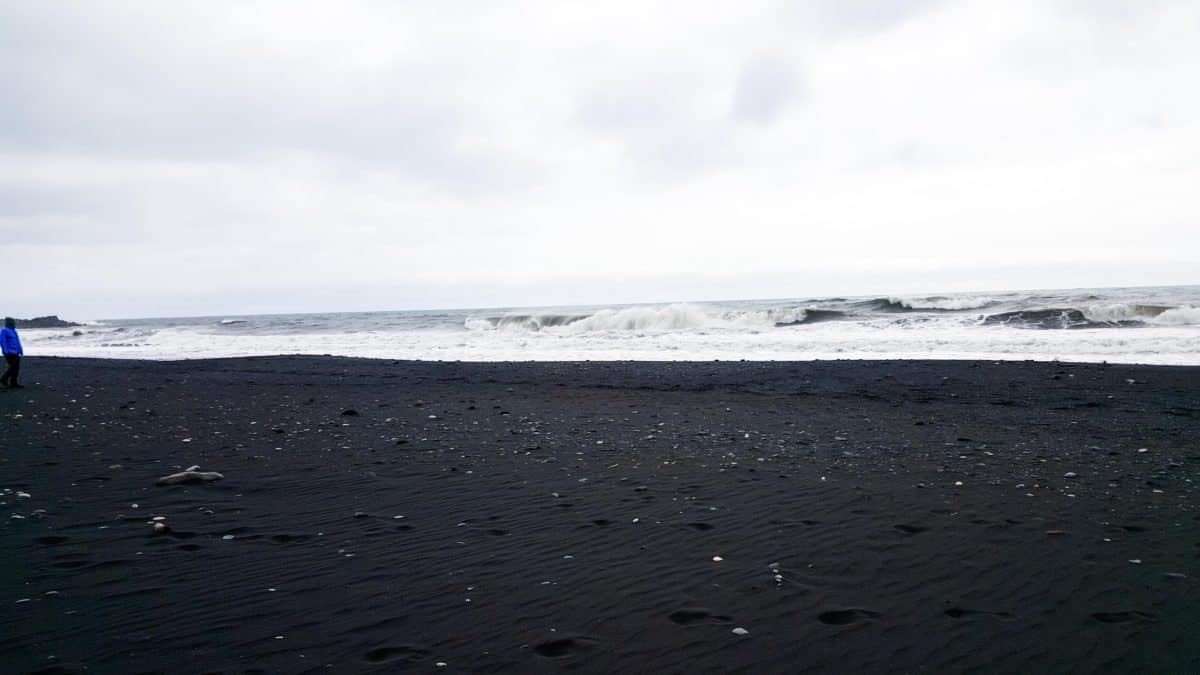 Nature
What is that you say? Nature?? Isn't that pretty much what I've been talking about so far? Not quite. Hear me out here. While the individual aspects of Icelandic nature (i.e. waterfalls, lakes etc.) are fantastic I'm talking about the bigger picture here. I'm talking about open fields with mountains on the horizons. I'm talking about giant hills of lavender fields. I'm talking about small creaks running through rocks. The whole thing. It's all breathtaking and you have to see it to believe it.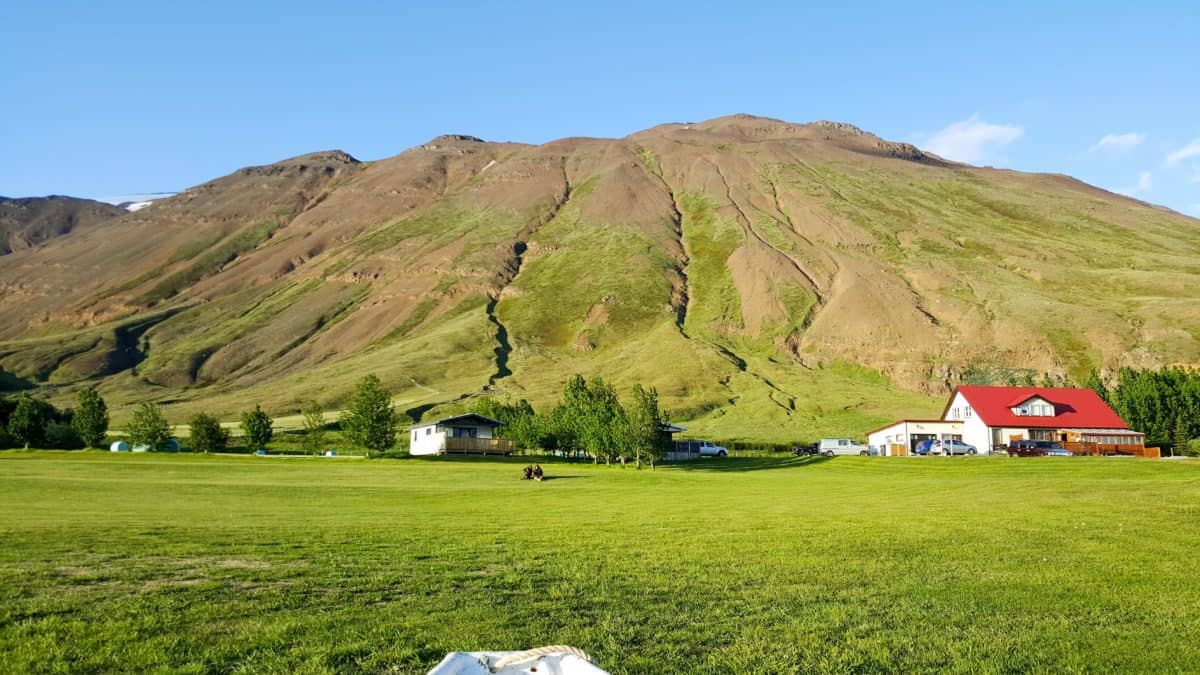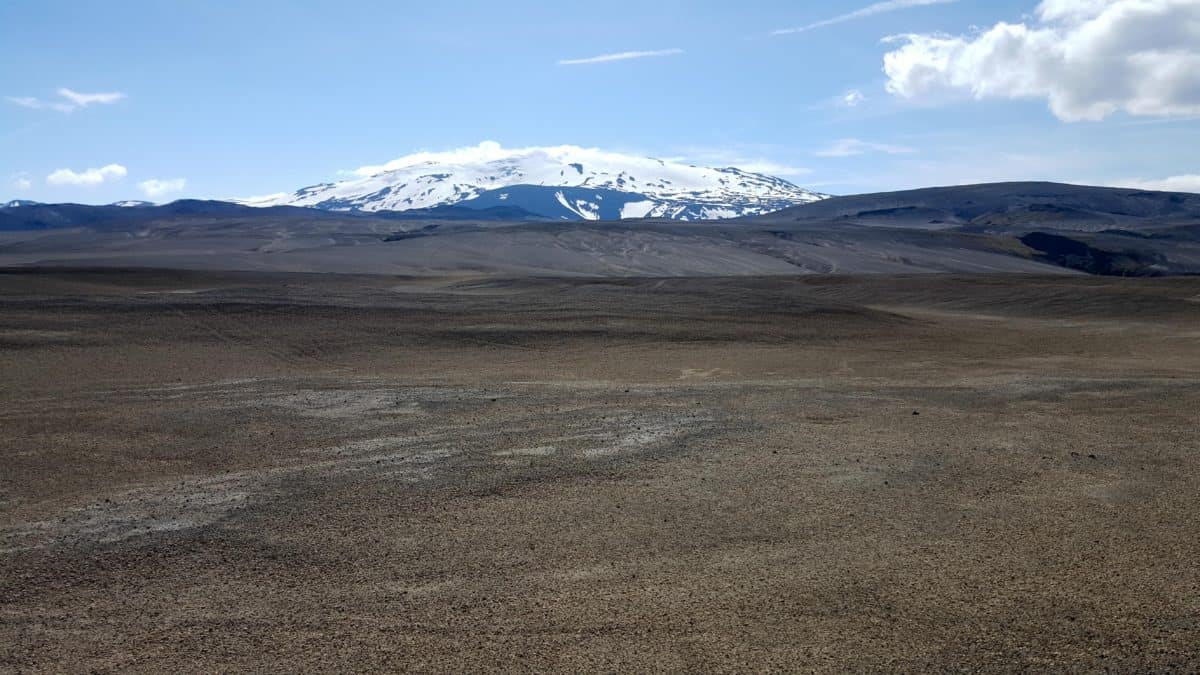 Road Trips
Iceland is a country made for road trips. There are open roads as far as the eye can see and your scenery changes so often it's hard to keep up. While we went in the summer and most of our stops were actually pretty busy the roads were still somehow always empty. It never made sense to me but I had no complaints! There's a ton of itineraries out there for how best to plan a road trip. I love this 6-day one and it's a great start for planning your trip!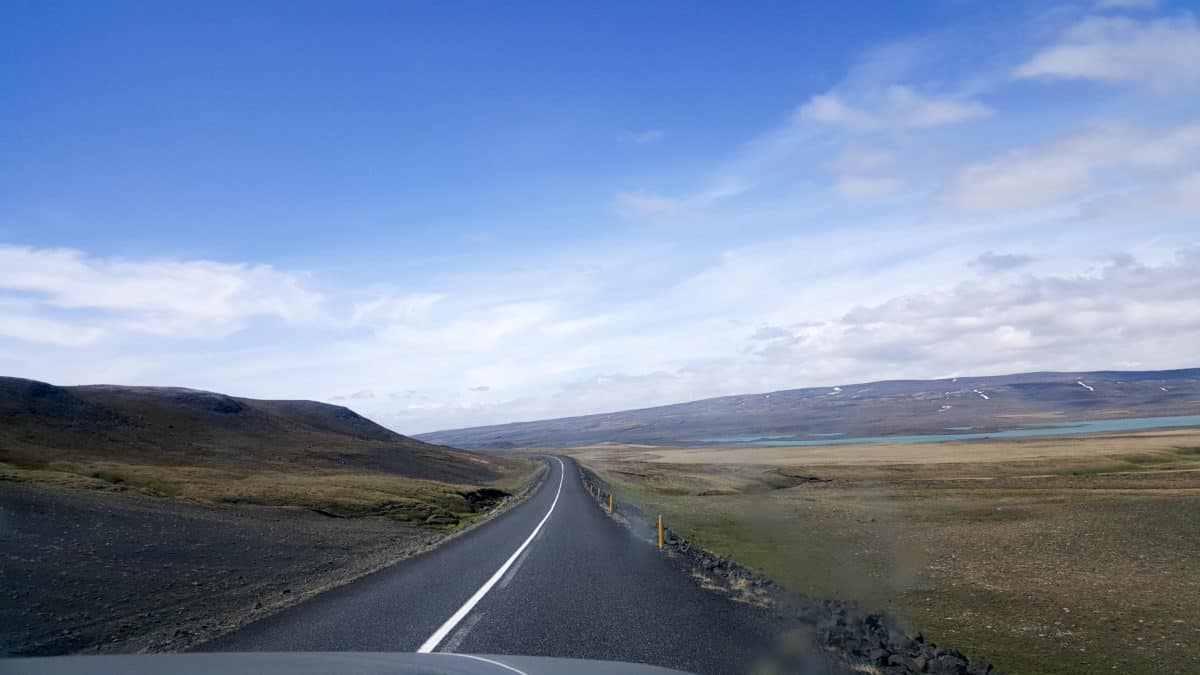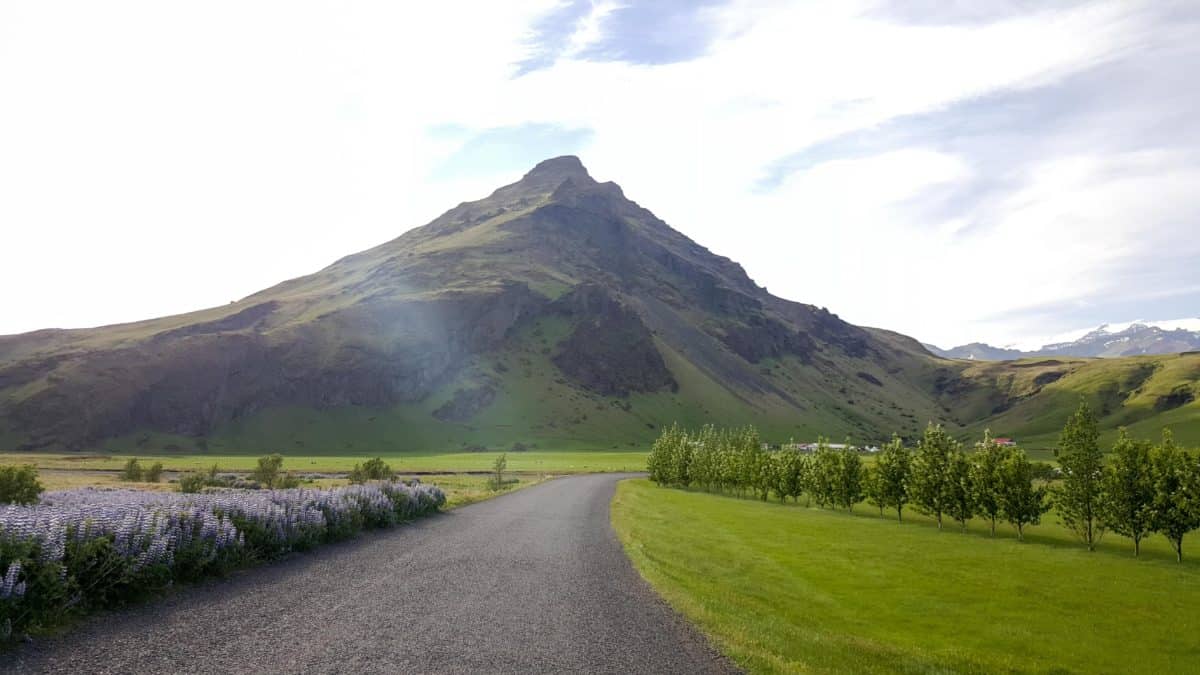 So there you have it, 10 Reasons Why Iceland Should Be Your Next Trip. I think I made my point right? There's literally no bad time to visit Iceland. Summer, winter, fall or spring you'll have a great time no matter when you go. If you're headed there in the colder months this Iceland Winter Itinerary is a great place to start!
In the mean time, please share or like the post so we can spread the love that Iceland deserves and as always you can follow me on instagram and bloglovin' to find out when I update!
Have you been to Iceland? What did you love? What did you love even more?