What a year. This year saw me visit 4 countries (2 of which I'd never been to before!) and do a ton of exploring in my own backyard, visiting parts of Canada I've never seen before. I also got married (!), but more on that later, and got to show my husband my favorite place in the entire world. It was one interesting ride and we were kept very busy planning our own wedding and helping out with two very close friends weddings BUT we still managed to squeeze in a fair bit of travelling this year. I'm a huge fan of end of the year wrap-ups so I thought I'd put together a list of my 10 Favorite Travel Moments from the year! They're definitely not listed in the order of how much I liked it but more arbitrarily as I thought of them. Read on and let me know in the comments what your own favorite travel moment this year was!
Visiting San Francisco for the first time
San Francisco had been in the back of my mind for years but it's never been a priority because other trips kept coming up. BUT, we scored SUPER cheap tickets and couldn't resist booking them (isn't that how most trips happen haha?) and off to San Francisco we went in February. I'm sure most of you have heard for years about the drought that California has been facing right? Well I guess we're good luck because it appeared to end in February with the angriest of rainstorms possible while we of course were there.
Be that as it may, I'm a huge believer (or try to be at least) in making the best of a situation. This was a brand new city we had never seen with tons to do so we tried to make the best of it. From taking a detour to Yosemite National Park for the day, to exploring Alcatraz, to exploring the Google Campus, to seeing the famed Golden Gate Bridge and Painted Ladies in person San Francisco was one of my favorite travel moments despite being soaking wet the entire time.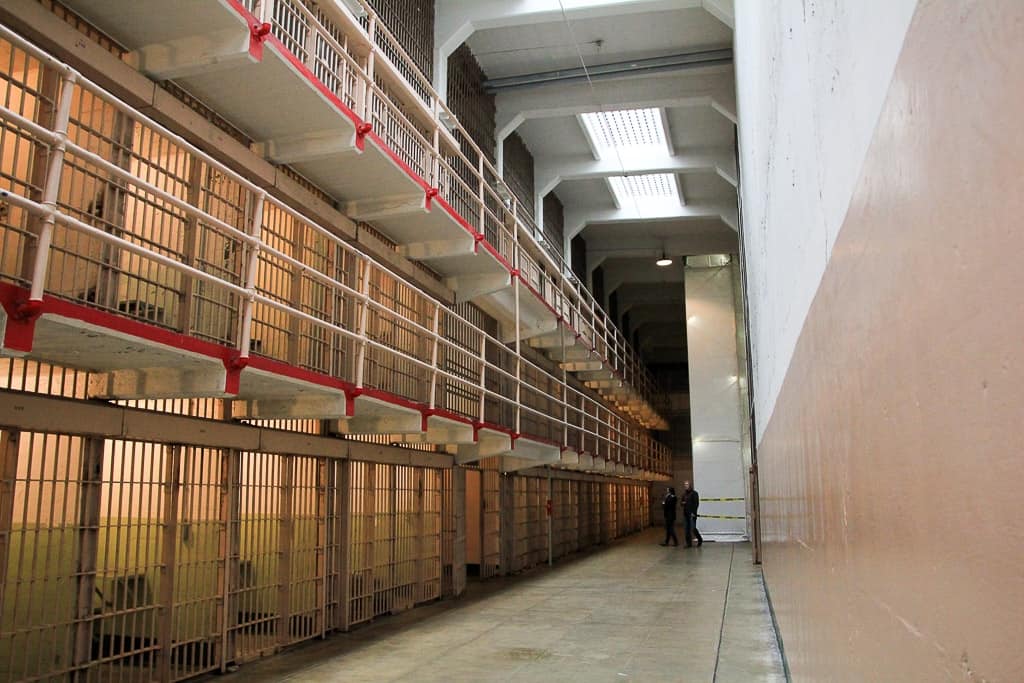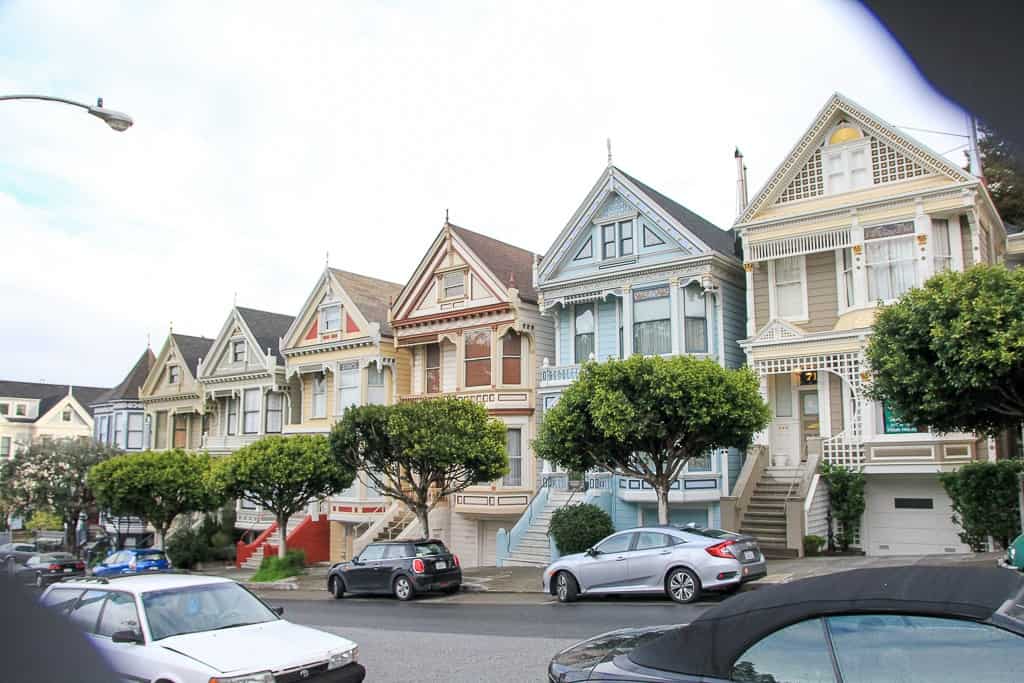 Enjoying a spa in Quebec for the first time
I've never really been a spa person until very recently. I think maybe it's an age thing. Or maybe it's a disposable income thing? One of my best friends is based in Ottawa and has been talking up Nordik Spa in Gatineau, Quebec for yeaaaaars. We finally went at the end of October to celebrate a couple of birthdays and boy was it amazing. I don't know that I had too many expectations going into it but I was seriously impressed. In fact, I was so impressed I wrote a blog post on it. You can check that out here. It was just such a different experience from my normal travelling/exploring trips and getting a day to just relax in beautiful fall foliage outdoors? Definitely one of my favorite travel moments.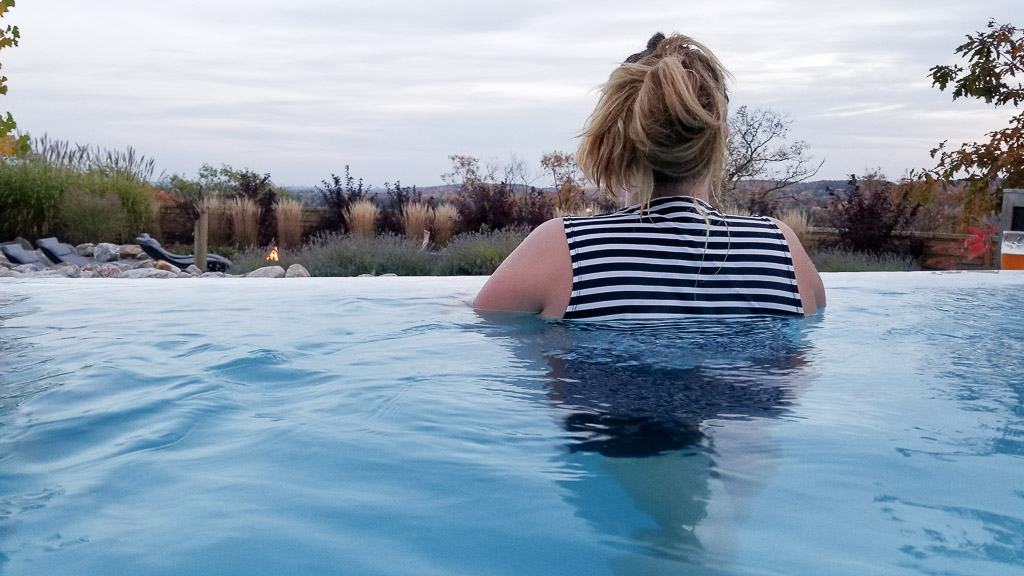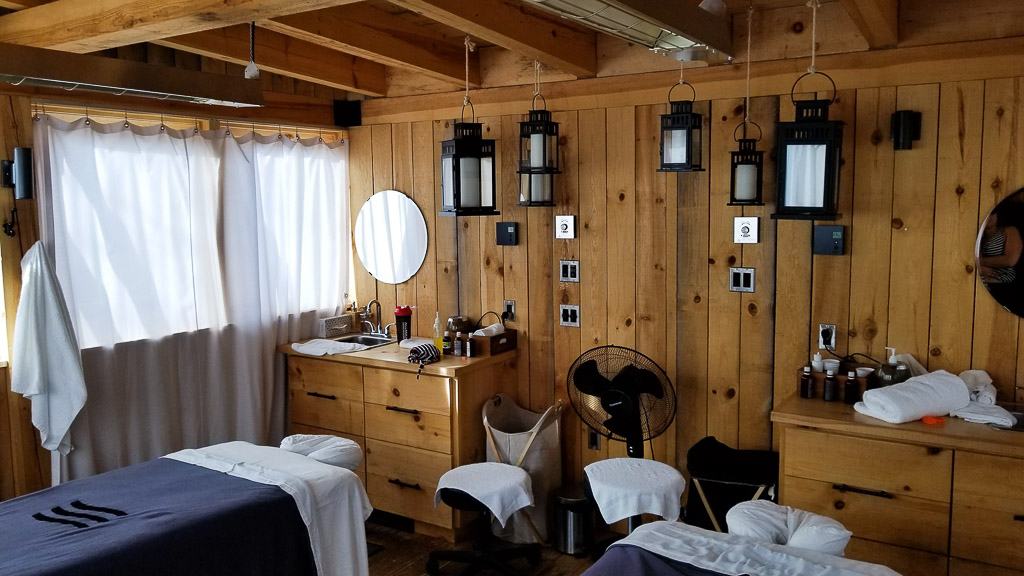 Crossing Santorini off my bucketlist
Can you remember the first place you ever wanted to visit? I'm sure you can. But what about the second one?? London will forever have my heart and was the first place I ever wanted to visit but Santorini, Greece was my second one. Greece in general just wasn't a priority in my friends group and Santorini always seemed like a romantic trip in my mind for some reason (I mean, duh right?) so Greece never happened. Until I got engaged and I had to have it as a honeymoon. But then we planned a destination wedding which was also kind of a honeymoon so it seemed like once again Santorini was not meant to be for me. That is until that faithful moment that one of those super cheap non-stop round trip flights appear and you just can't resist. And man, was it worth it. I have a love-hate relationship with seeing things I've dreamed of for ages because I'm so anxious it'll disappoint me. But seriously. Santorini does not disappoint. Yes it's crowded and it's hot. But it's so stunningly gorgeous there's no way to not have a fantastic time so yes, getting to cross Santorini off my bucketlist is one of my favorite travel moments of the year.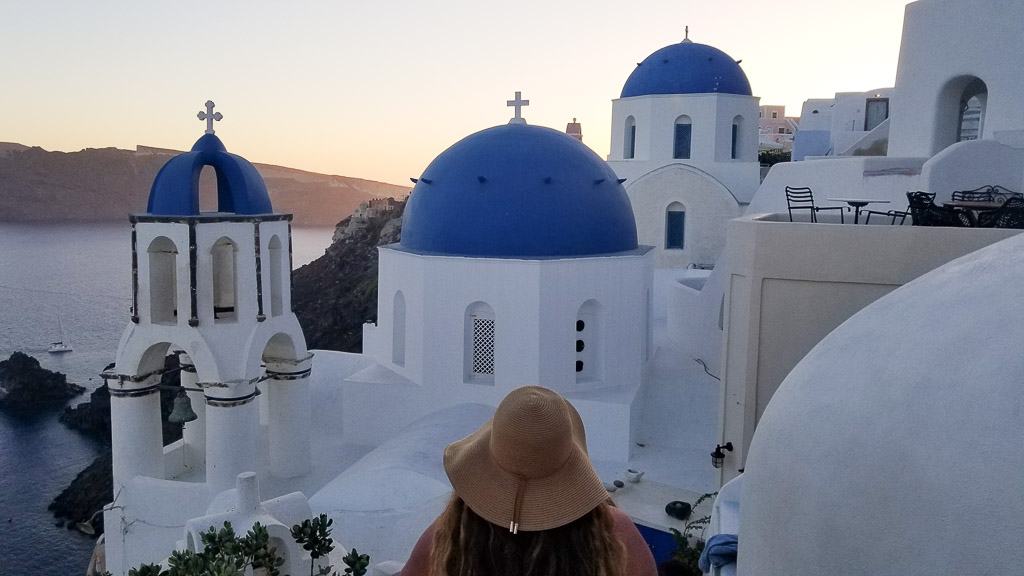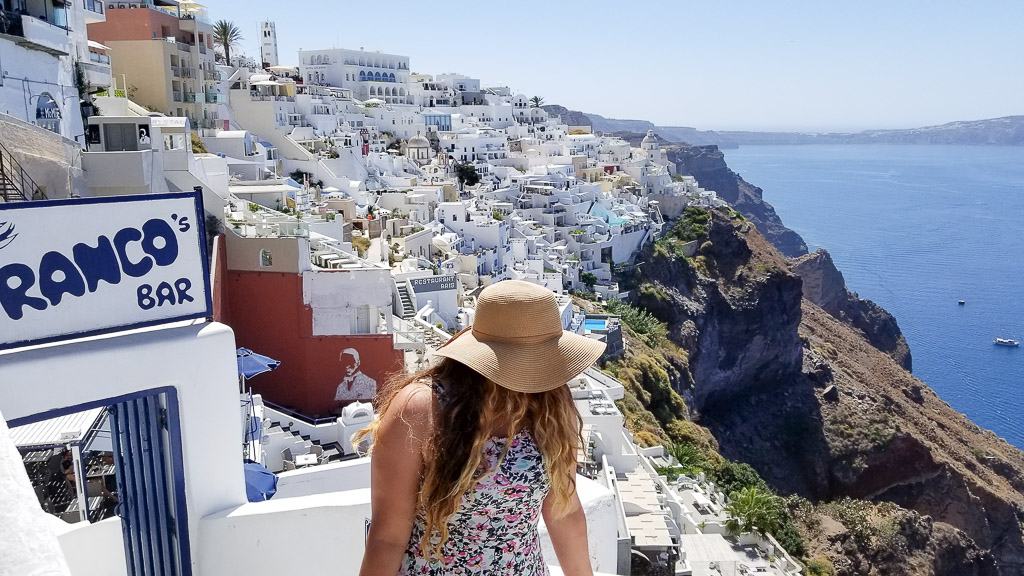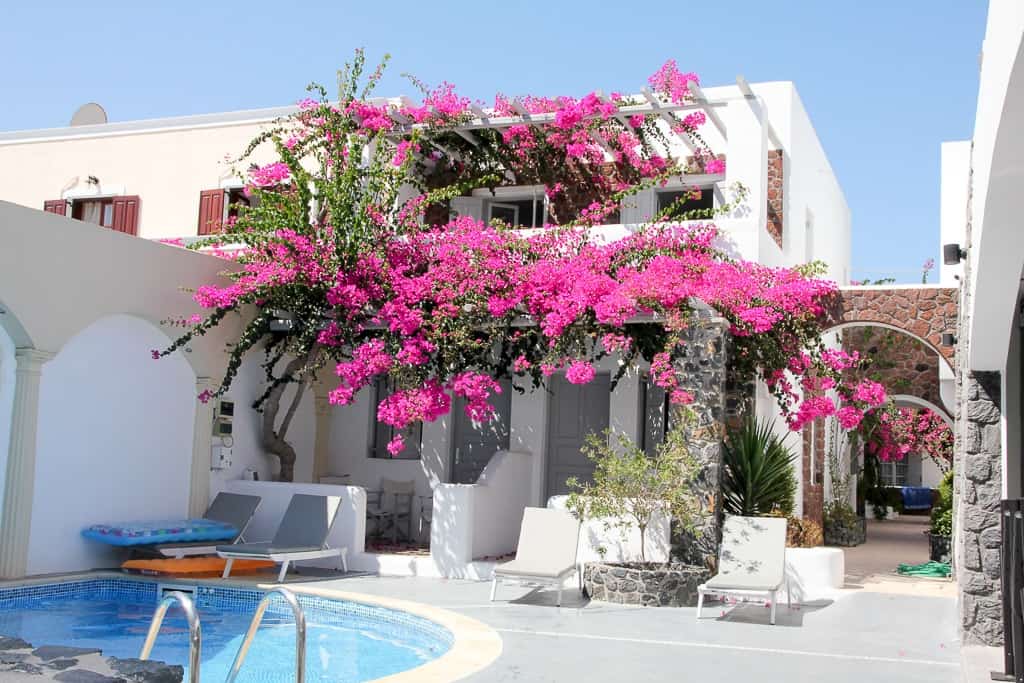 Enjoying a sunset sail cruise in Santorini
My best friends are some of the coolest people you will ever meet. We, as a group, love experiences and trying new things. So one of them opted to give me and my husband an experience instead of a cash gift for our wedding. That experience was a sunset sail cruise in Santorini. I know right? But you can't have them, I'm keeping them all to myself haha.
Anyways, I'm one of those people who get way too little vacation time and as a result when I travel it's generally go-go-go because I want to see everything, eat everything and do everything. This tour/cruise was however such a nice break from that. Pickup was around 1 pm so we decided to sleep in instead of packing the morning with things to do. Then we got to spend the rest of the afternoon/evening lazying around on a boat, sightseeing the coasts of Santorini, eating a fantastically barbecued meal, scuba diving and experiencing a sunset like I've never seen before. Seriously. It was the perfect gift and most definitely one of my favorite travel moments.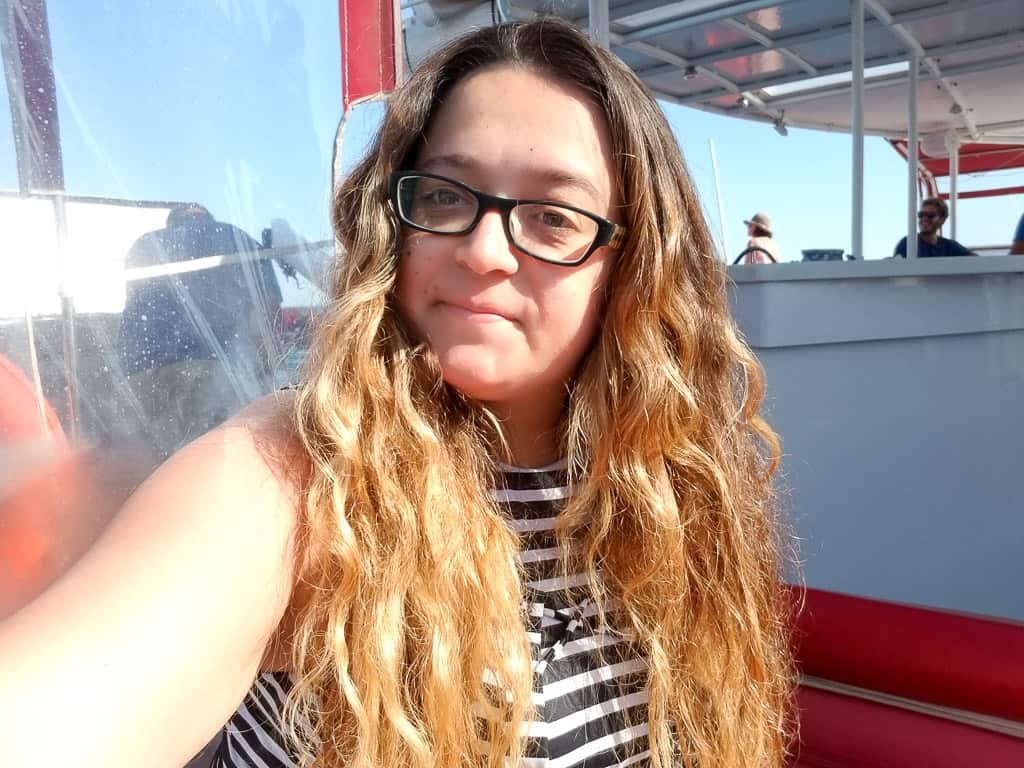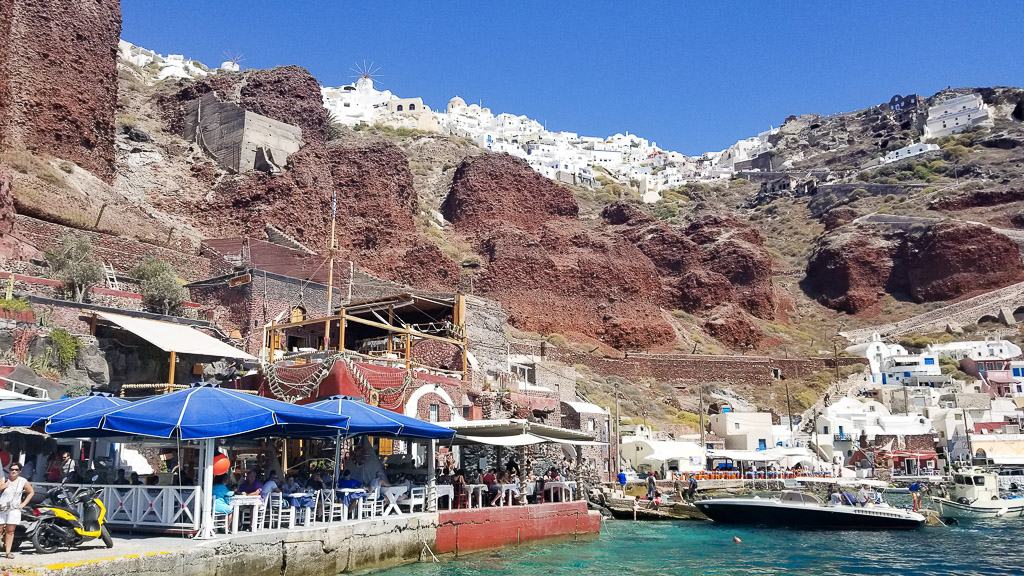 Exploring Montreal properly for a second time
I'm actually a huge fan of revisiting places I enjoy (hence having been to London 5 times and New York 4 times) and Montreal is so close to Toronto that there's no reason not to go back. This would technically be my third visit to Montreal but the first visit was for a couple of hours many years ago so it doesn't count. My first "official" visit to Montreal was about 4.5 years ago for the Osheaga Music Festival so while we did do some exploring, it wasn't the main purpose of the trip.
This time around we were all about the sightseeing and enjoying the city. And boy did we. We spent 2.5 days eating our way through Montreal, enjoying the botanical gardens and architecture and even catching some awesome street art. It was the first weekend trip of the year with good weather and overall it was such an enjoyable trip that it's a favorite travel moment of the year for sure.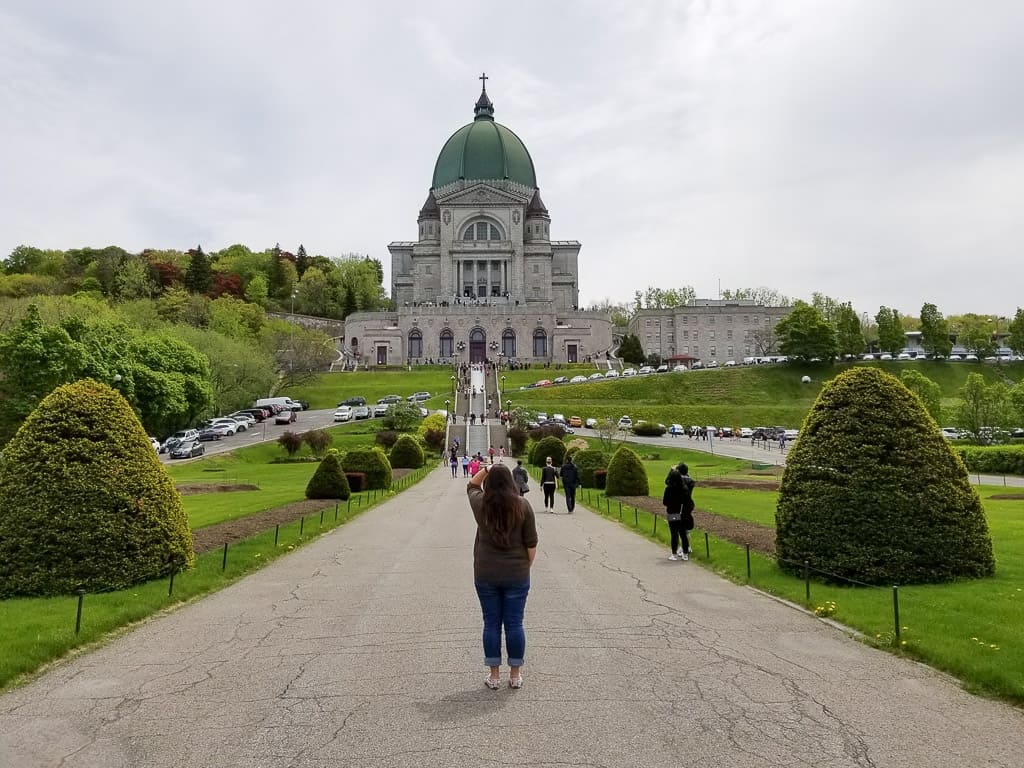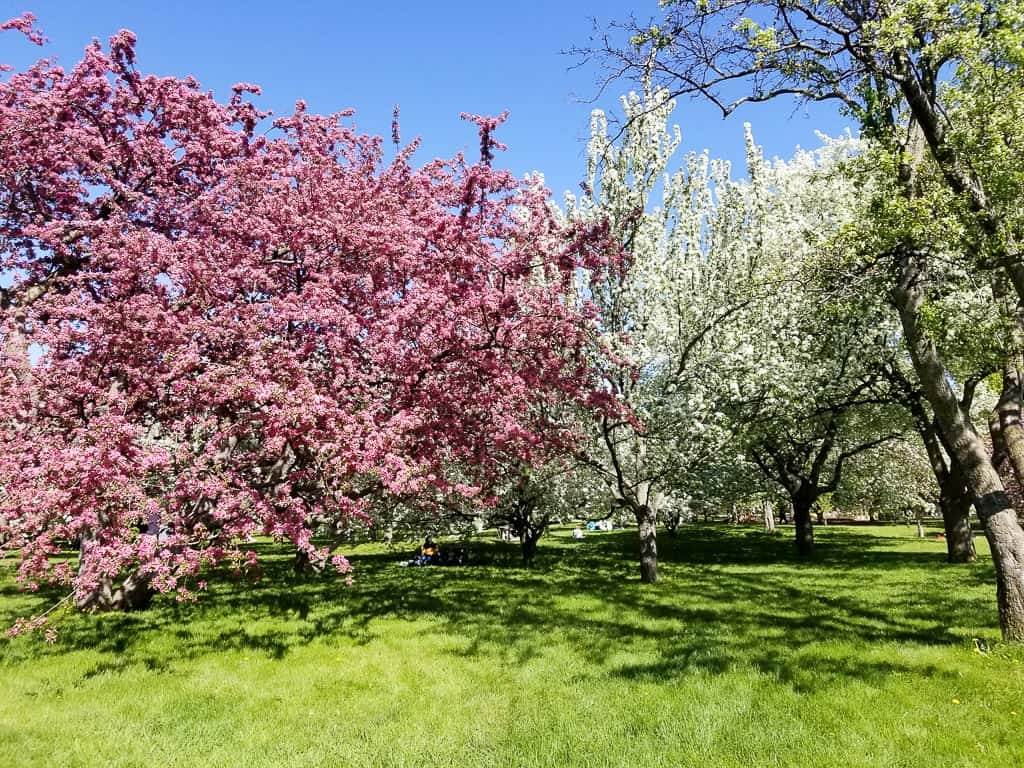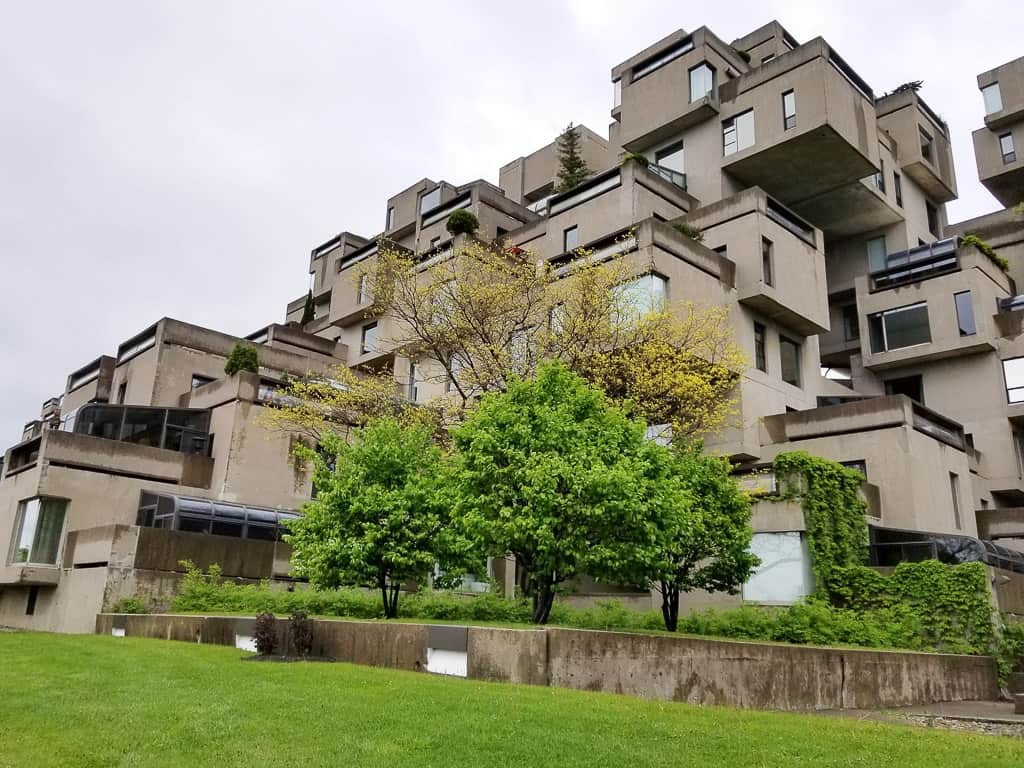 Finally seeing the natural beauty of Alberta
Everybody and their mother in my life had been to Alberta to see Banff, Lake Louise and the other sights. Yet I hadn't? Why?? To be honest I'm not even sure. I've been out to Vancouver and British Columbia twice yet I had not made Alberta happen until this year. No need to be disappointed in me because I made sure to remedy it during the year of Canada 150 which was pretty fitting. We actually got use our air miles for the first too which was pretty cool. We started our trip in Edmonton, road tripped through Jasper National Park, the Icefield Parkway, Banff National Park and ended up in Calgary. It was a quick trip that lasted only 5 days but we still got to see and experience so incredibly much. The lakes and mountains are absolutely stunning and a must do in any lifetime so Alberta is definitely a favorite travel moment.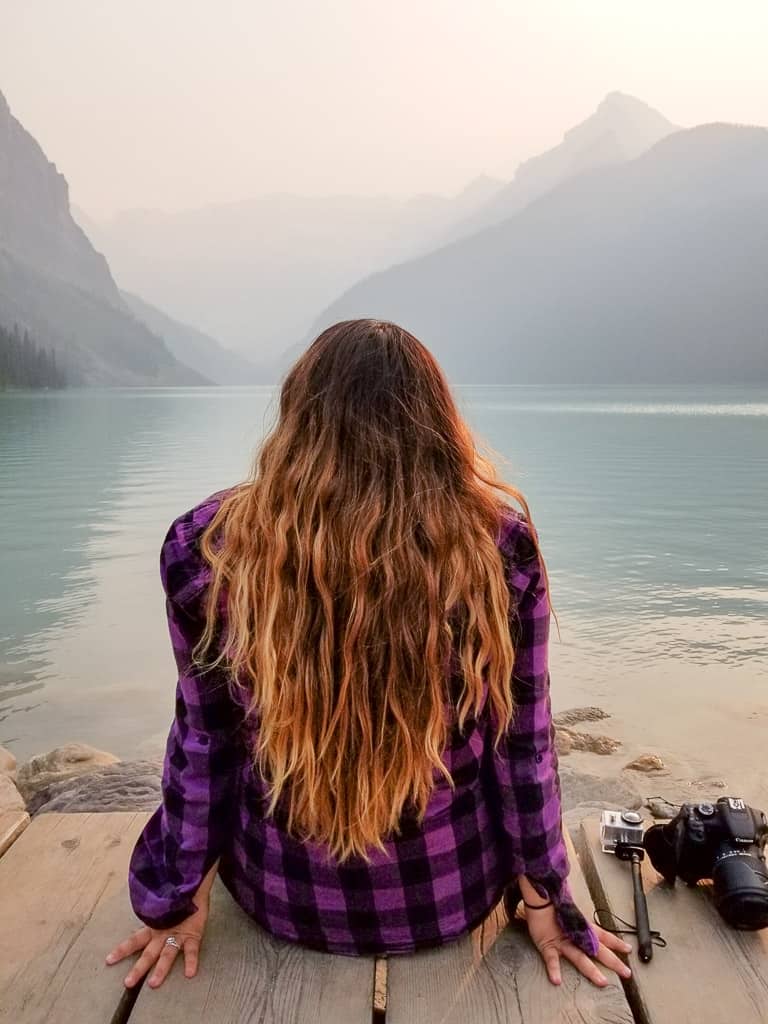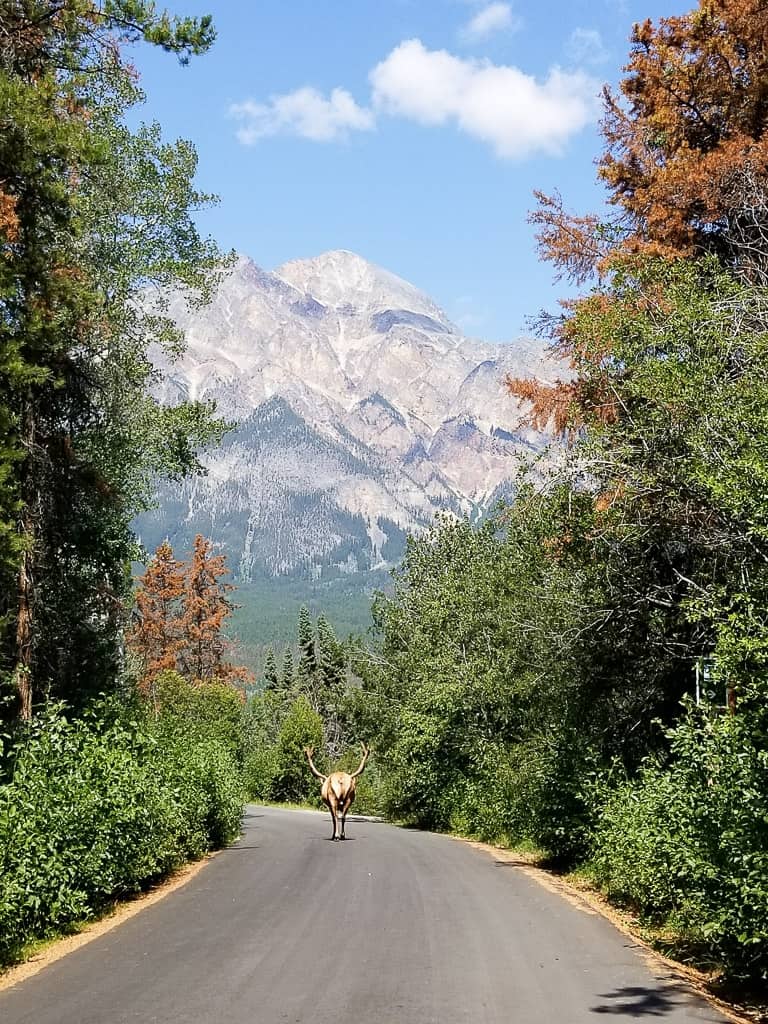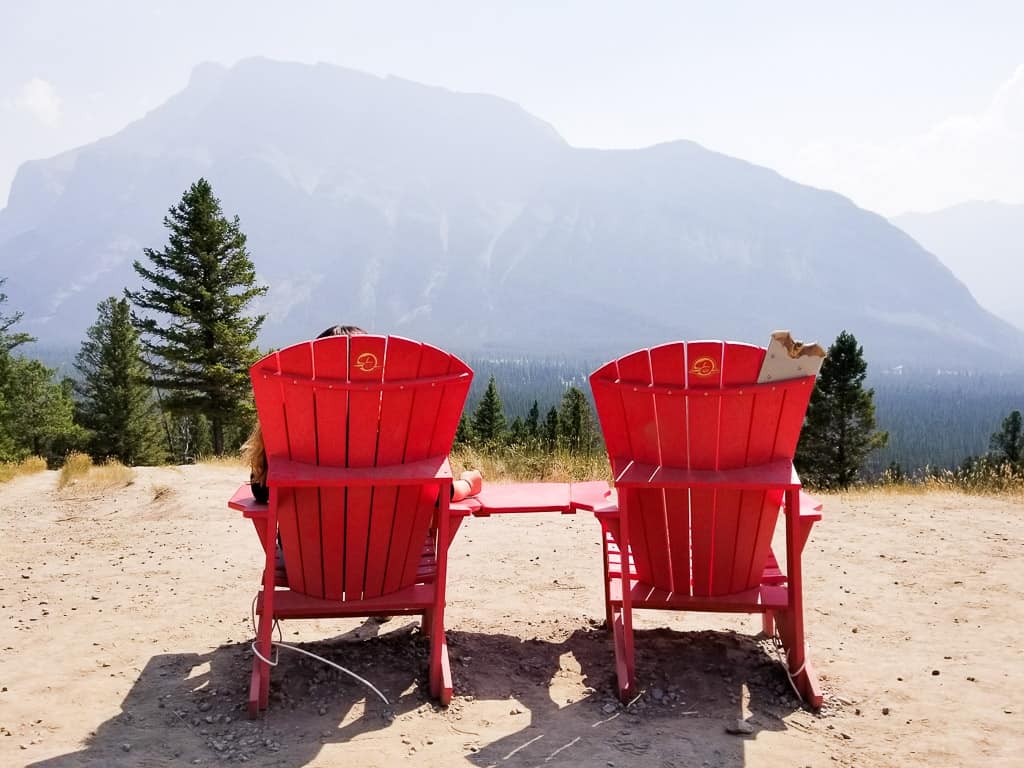 Experiencing the Ottawa Tulip Festival for the first time
I started this blog for many reasons one of which was to promote local travel and to explore my own backyard. When 2017 started I had officially been in Toronto (and Canada) for 15 years but had used every opportunity to travel to pretty much leave the country. 2017 marked the year that Canada turned 150 years old and the year that I finally got to see the famed Ottawa Tulip Festival for the first time! It was stunning and absolutely lovely and it's so easily accessible. Not to mention it's so incredibly photogenic. It's also free and right in my very own province! It's definitely worth a visit and one of my favorite travel moments of the year.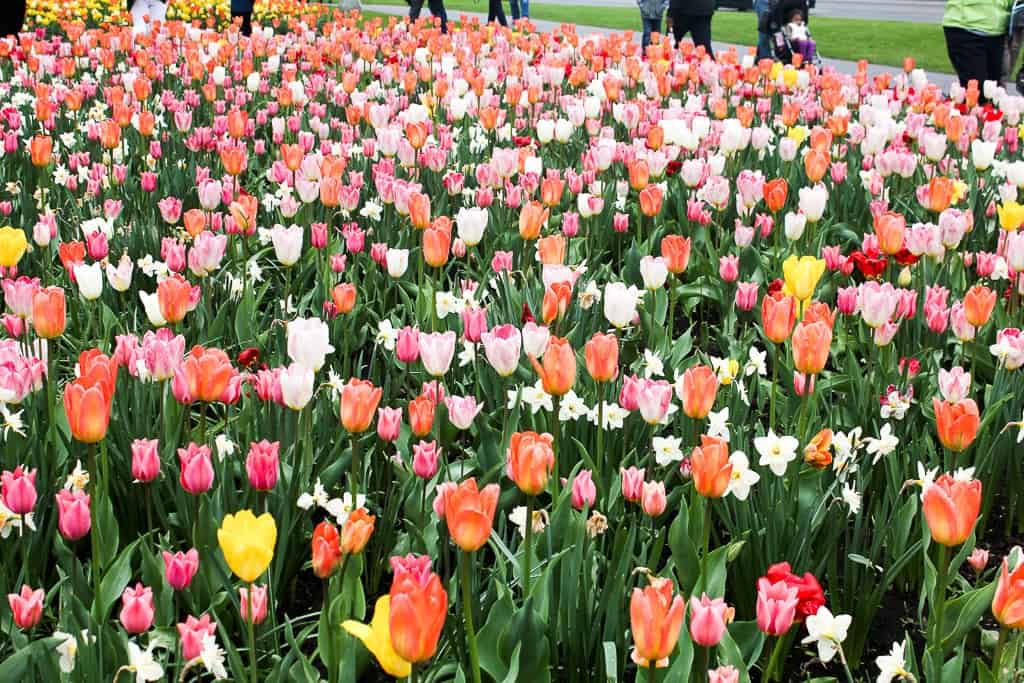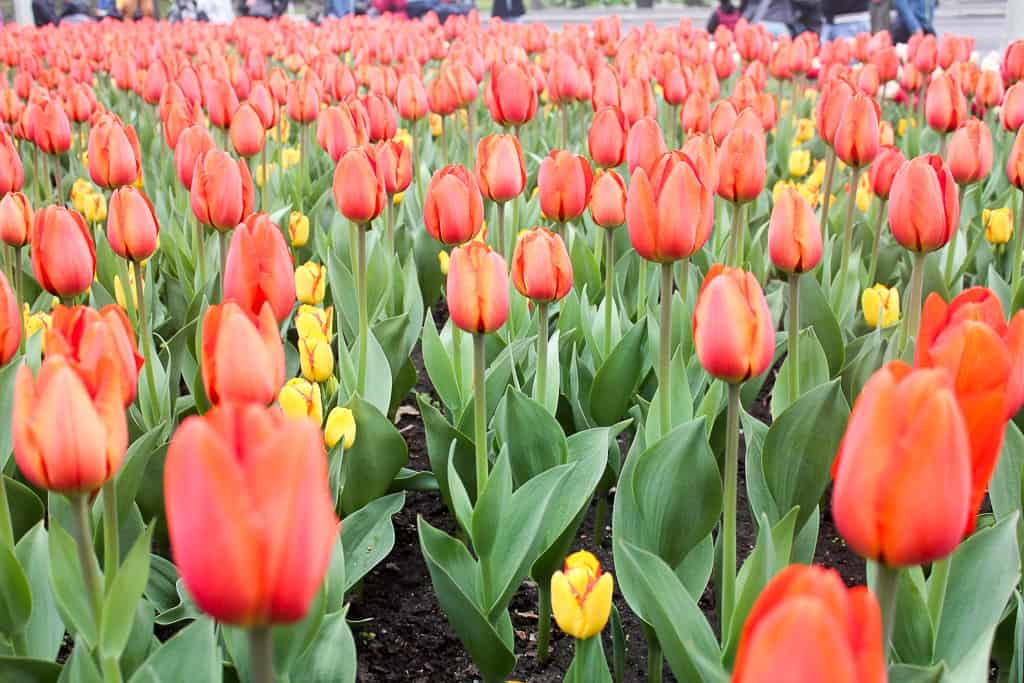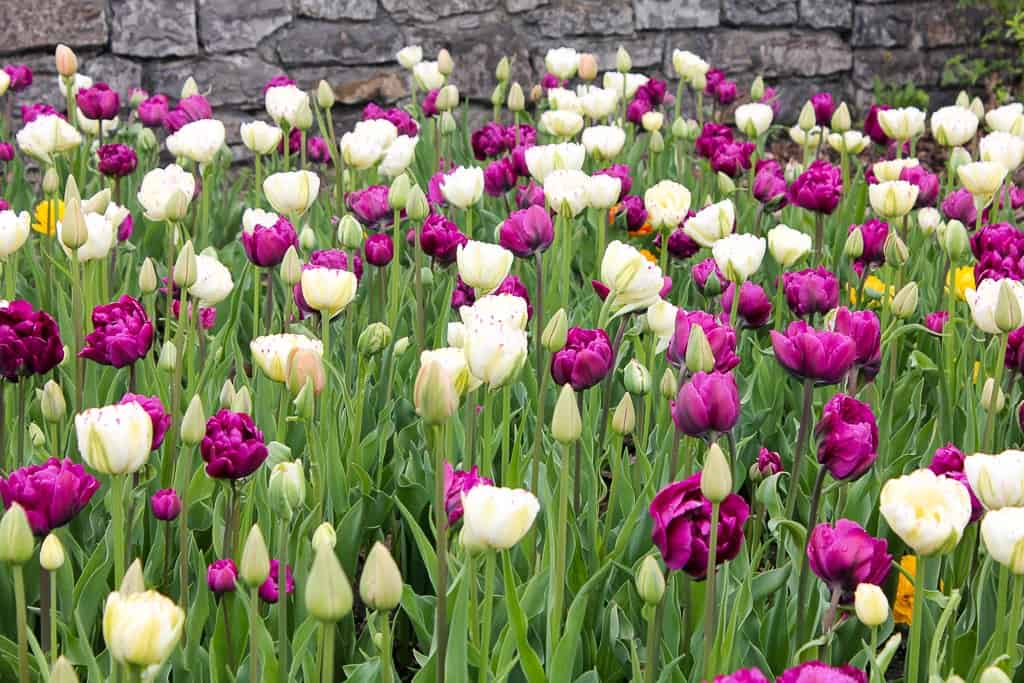 Partaking in adventure activities in the beautiful Tulum area of Mexico
In June we traveled to Mexico with a huge group of friends for our wedding. We were there for 8 days and while me and my husband were "stuck" doing wedding activities the first four days, we definitely enjoyed the natural beauty of Mexico for the remaining few days. We did everything from climbing ancient pyramids, swimming in cenotes, exploring ruins and snorkeling. It was our first experience with an all-inclusive and our first time in Mexico and we absolutely loved it. Once the stress of the wedding was over it was definitely one of my absolutely favorite trips and one of my favorite travel moment as well.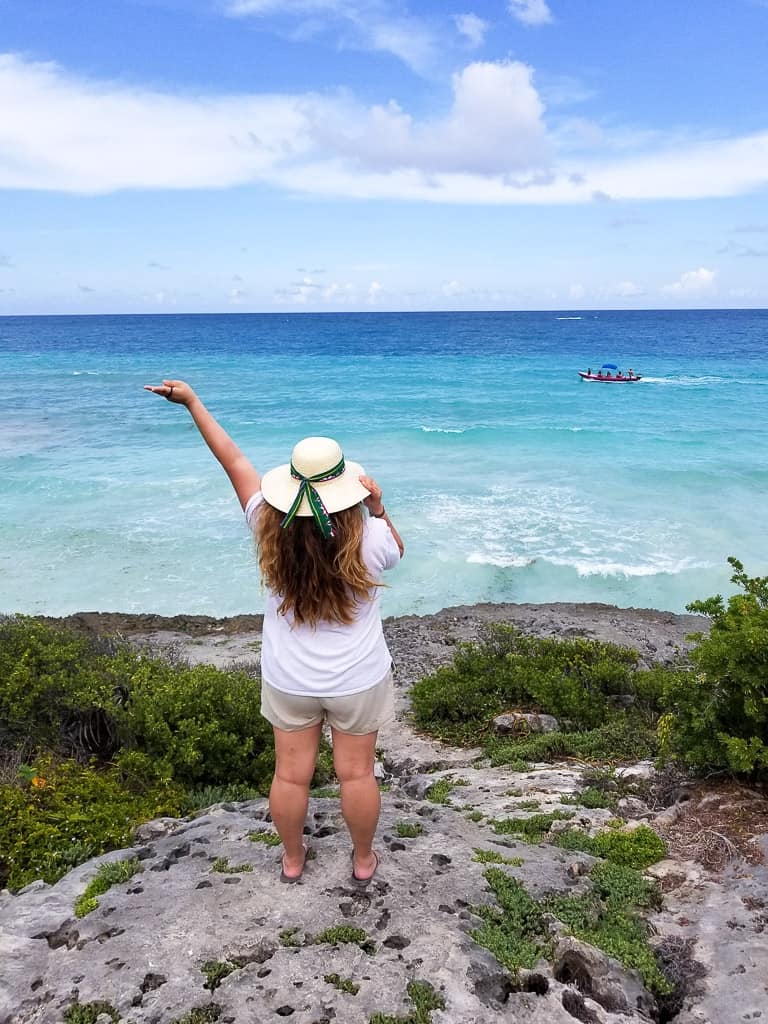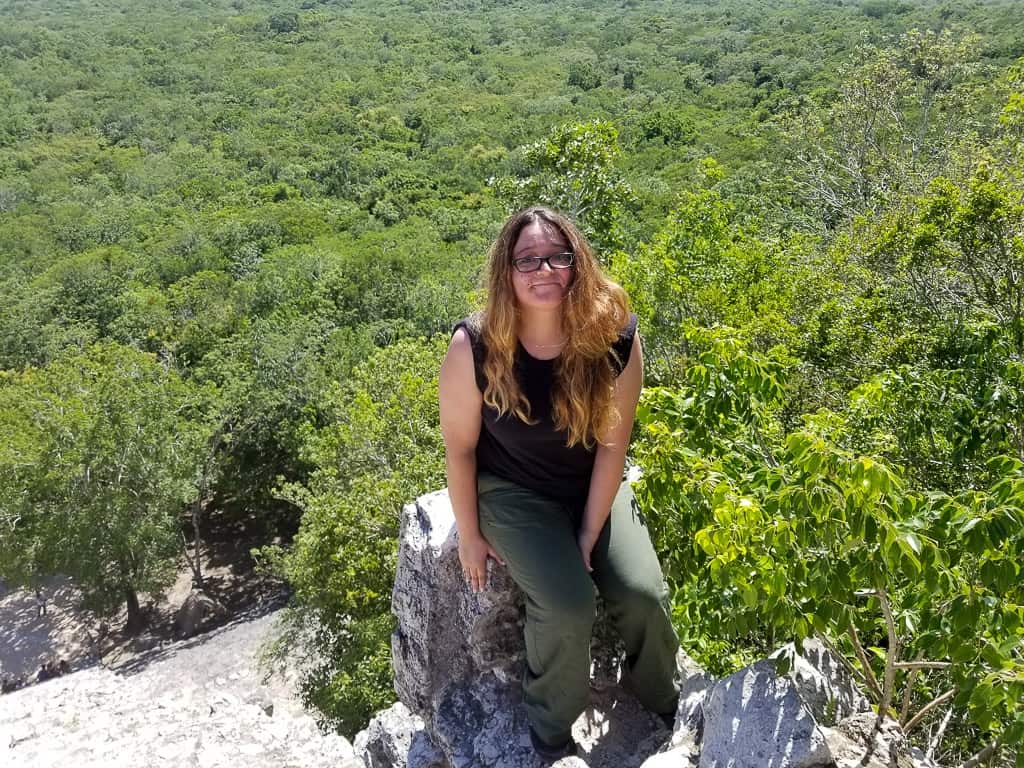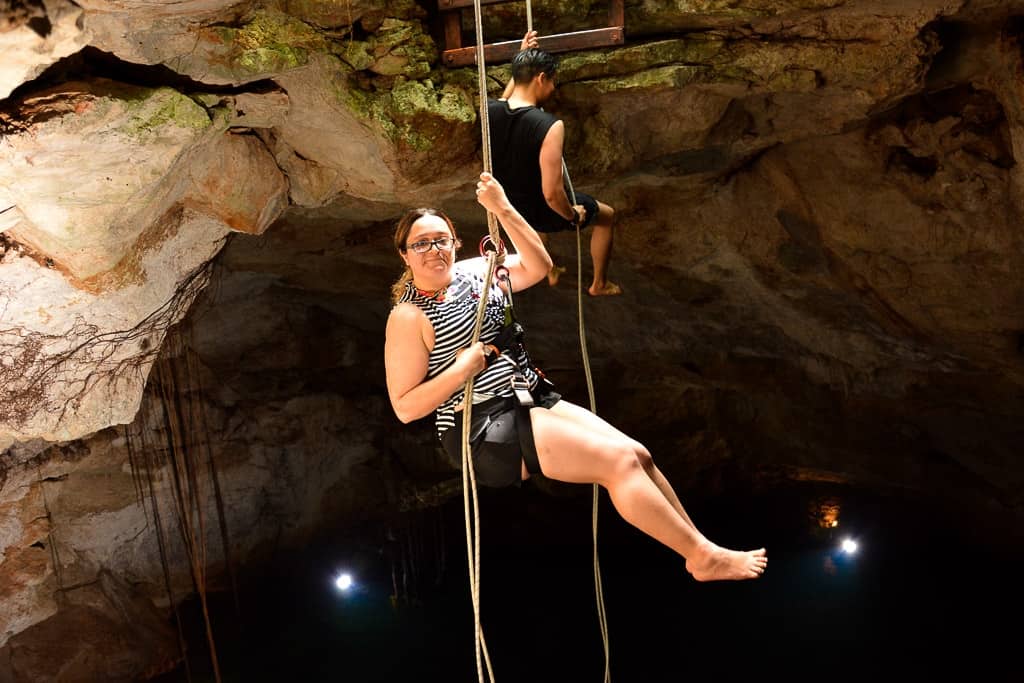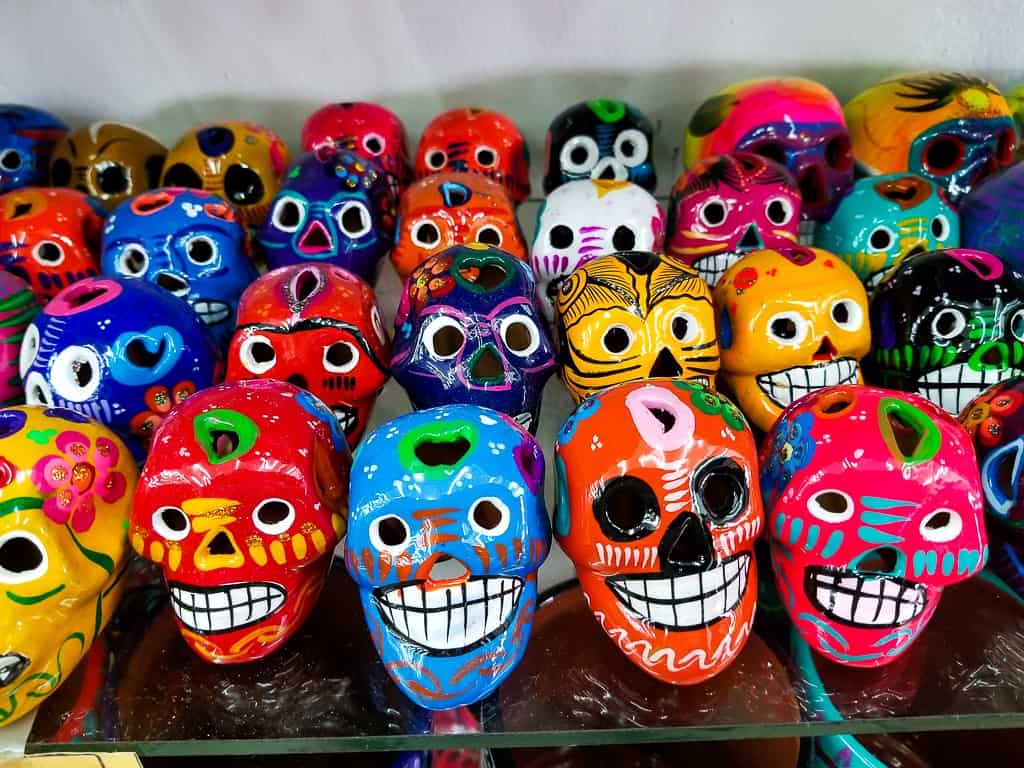 Showing my husband my favorite place in the entire world – London
If you follow me on instagram you'll have seen me express my absolute love for London and how it's my absolute favorite place in the entire world. It honestly is and I will never tire of the city. I've talked about London so much to my poor husband that he must have felt like he'd actually been to the city instead of just hearing me go on and on and on about it. Luckily some error fares came up in September and we booked a quick visit to London over the Thanksgiving weekend. I finally got to show him Camden Market, Big Ben, the London Eye, Notting Hill, Portobello Road and so so so much more. It was a really busy 3 days but we managed to see so incredibly much and it was one of my favorite travel moments ever.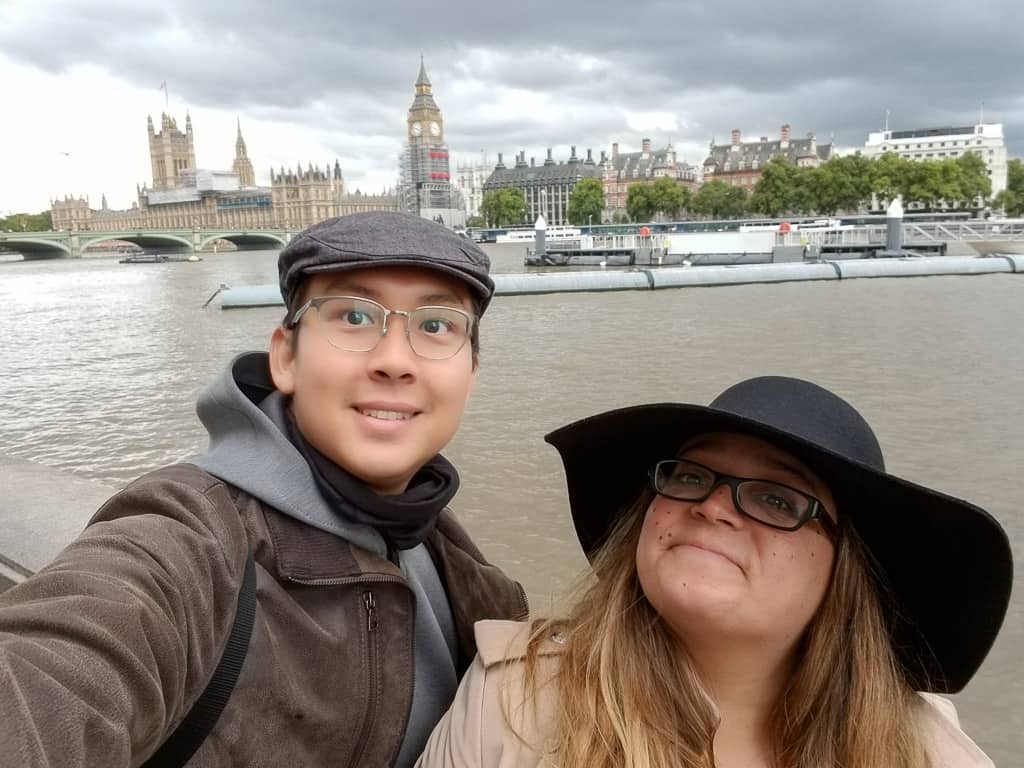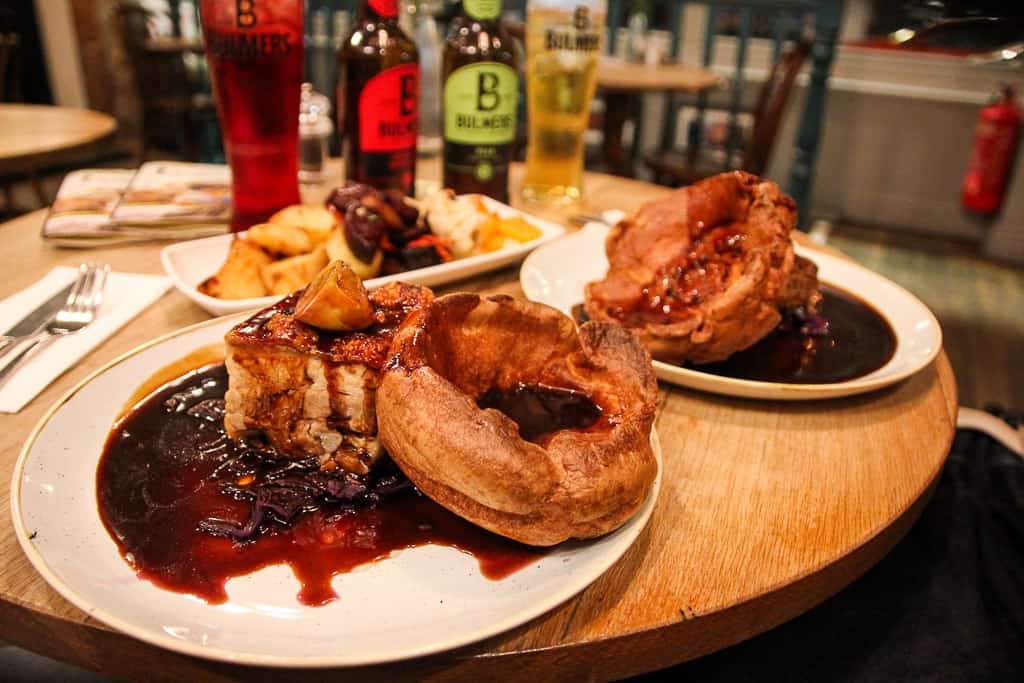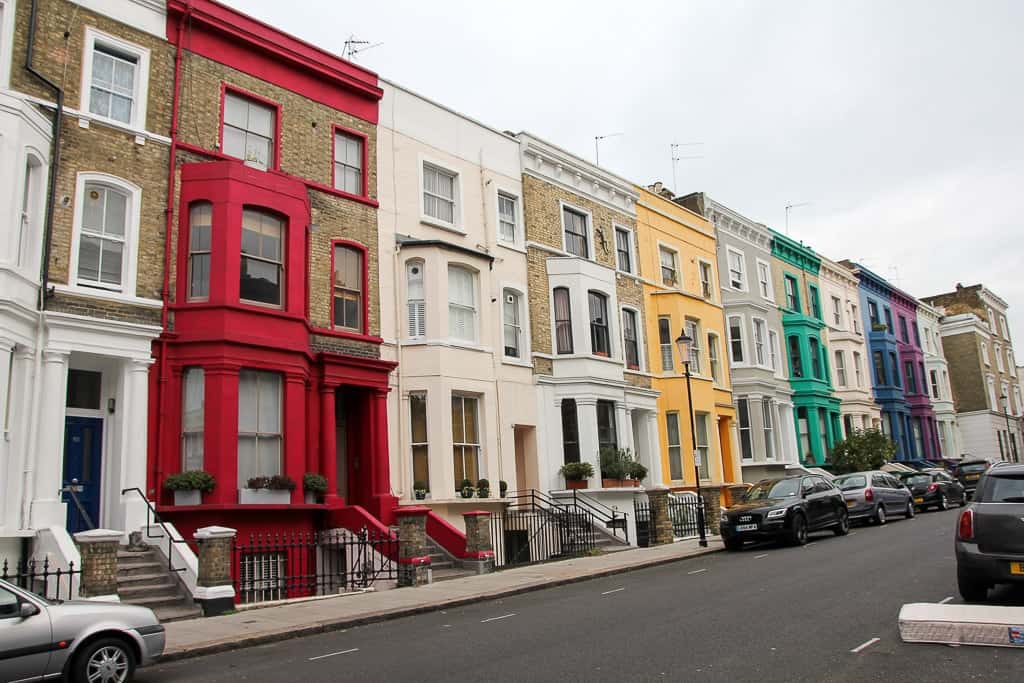 Getting married in freaking Mexico on a freaking beach!
I mean I feel like this speaks for itself doesn't it? But yes, we got married on a beach in Mexico and it was honestly one of the best experiences ever. I'm working on a more detailed post about the destination wedding aspect of it all but in the meantime how can you dispute being barefoot on your wedding day with the wind flowing through your hair? It's not for everyone and I had some doubts about having a wedding that small but it's a fantastic memory and as far as I know everyone had a great time so it's definitely my absolute favorite travel moment of the year!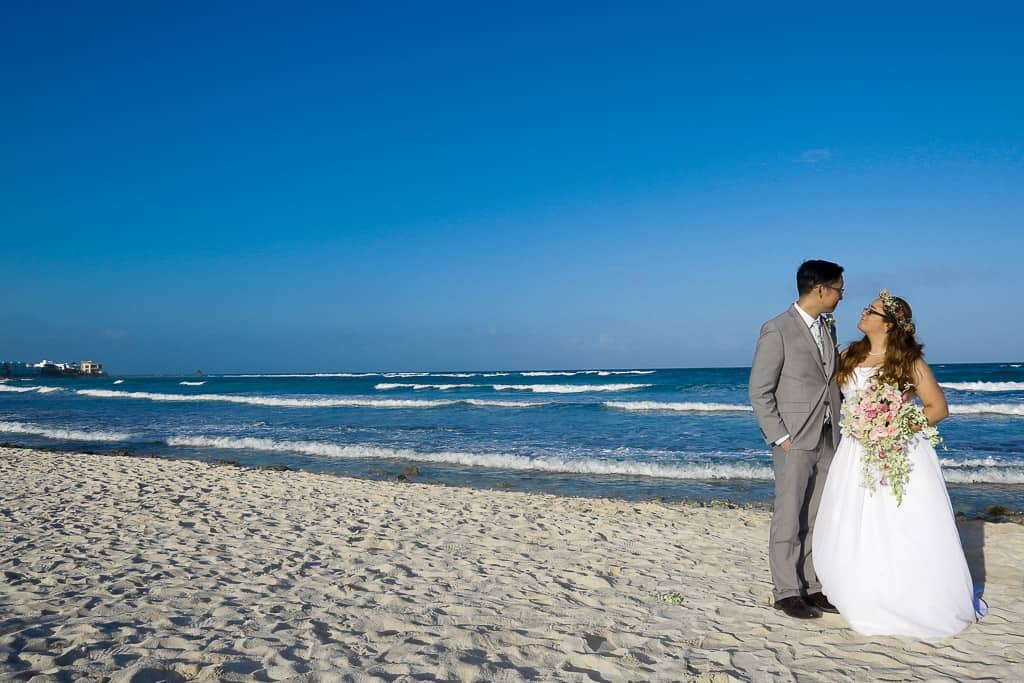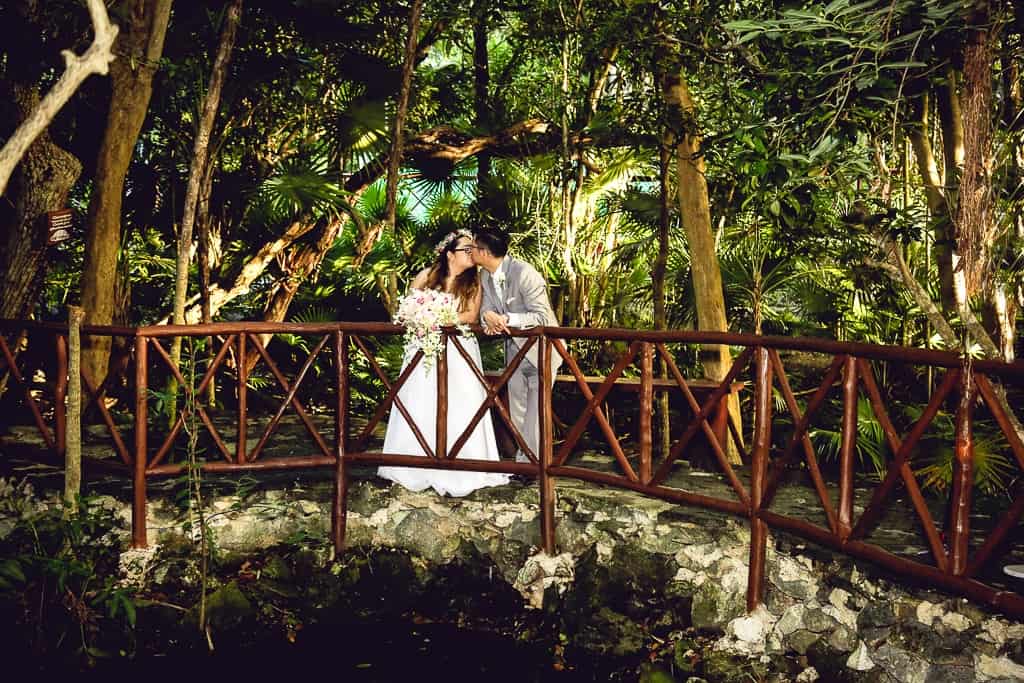 Next year's travel plans include a giant middle east trip to Dubai, Jordan and Egypt, a trip to Peru and hopefully a visit to Sweden and Denmark. I'll of course keep exploring Ontario and hopefully throw in some United States trips along the way! What was your favorite travel moment of the year and what are your plans for next year? Let me know in the comments!!