Muir Woods National Monument is located about 40 minutes north of San Francisco. It's a beautiful red wood forest and happens to be the the closest location to San Francisco where you can see red woods. This makes the park extremely popular and therefore very crowded. It's totally possible to see the park (and to enjoy it!) but it requires some planning. Hopefully these tips for visiting Muir Woods National Monument will help make your visit great.
Parking
You may have heard that parking in Muir Woods is, to put it frankly, a hot mess. As somebody who drives to many places (or sits in a car while my fiance drives at least) I really thought the statements about the parking were a gross overestimation. I mean it's a national park, how could there not be parking?? But I immediately learnt my lesson when there wasn't a single spot within a 10 km circle of the park entrance. My plan was to hike/walk the entire park so a 10 km walk back and forth between the car and the entrance wasn't really something I was interested in. Luckily we had planned to do Muir Woods on the first day in San Francisco and just shifted some of our itinerary around to try for this again on another day.
The next morning we arrived just after the park opened and got the spots right in front of the entrance so it worked out great for us! If you've got only one day and you have to see the woods on that day I highly suggest that you arrive early. Like, as soon as it opens kind of early or be prepared to walk. An alternative is to take a tour bus there but you'll be limited in what you can see and do around the park.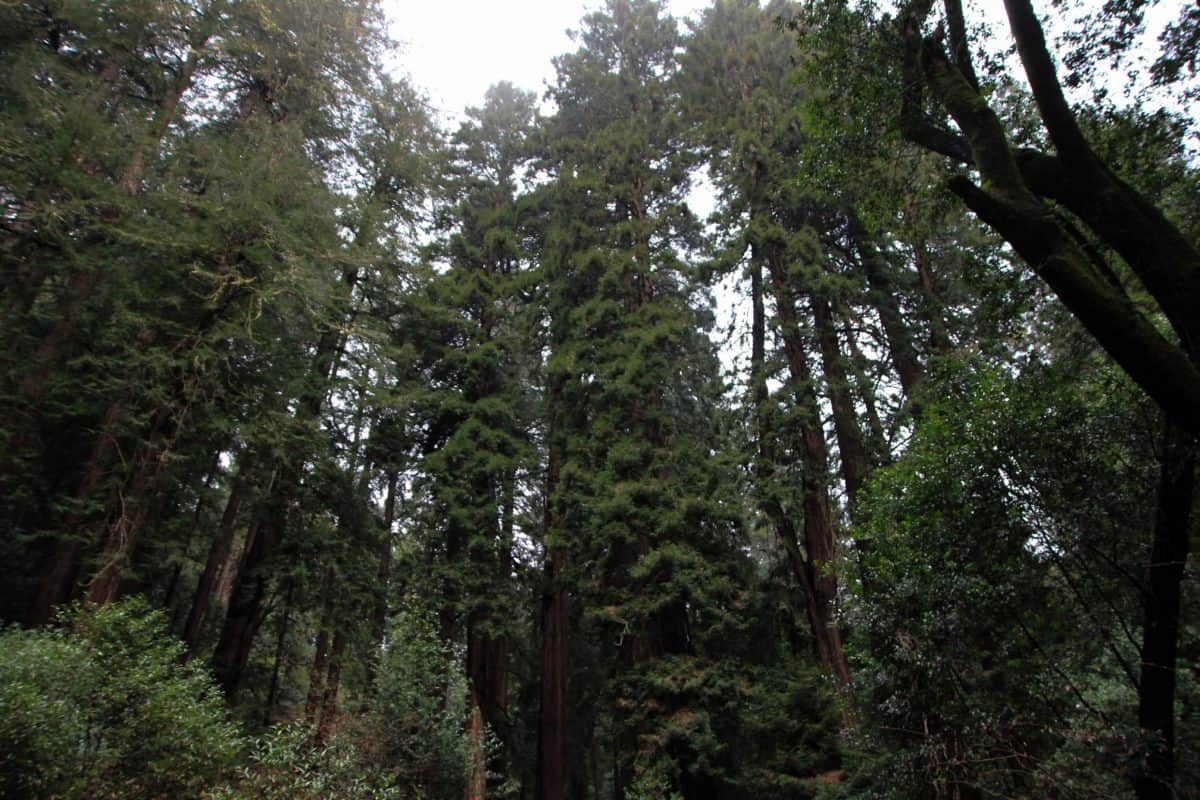 The Drive There
Based on the parking situation you may be driving there early and slightly tired and wanting to get there as soon as possible but I do recommend looking out your car window (or tour bus) to take in the sights. If you're in a bus you may not have the option to stop for pictures but we had rented a car and had the option to do so and saw some pretty cool sights while driving towards the park. We even got out on the winding roads to take in the hills and pretty plants (we were coming from -20 and snow in Toronto so it was nice to be outdoors!).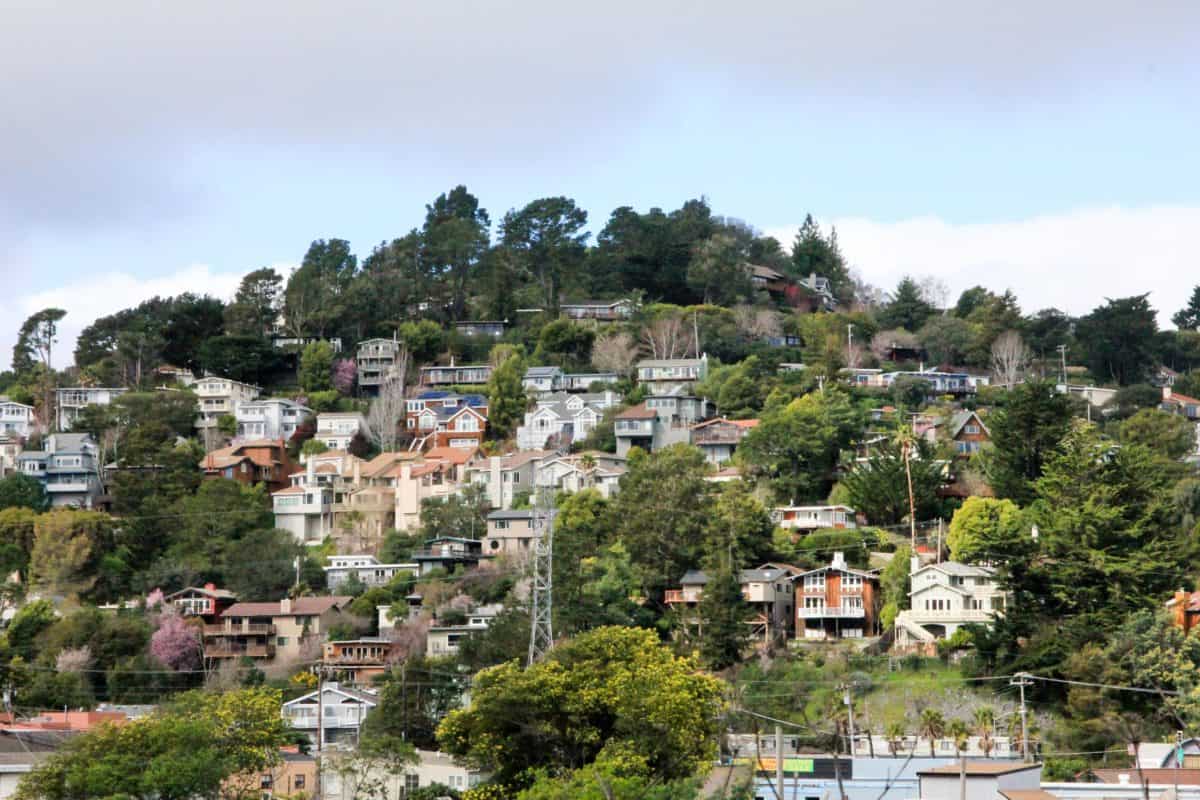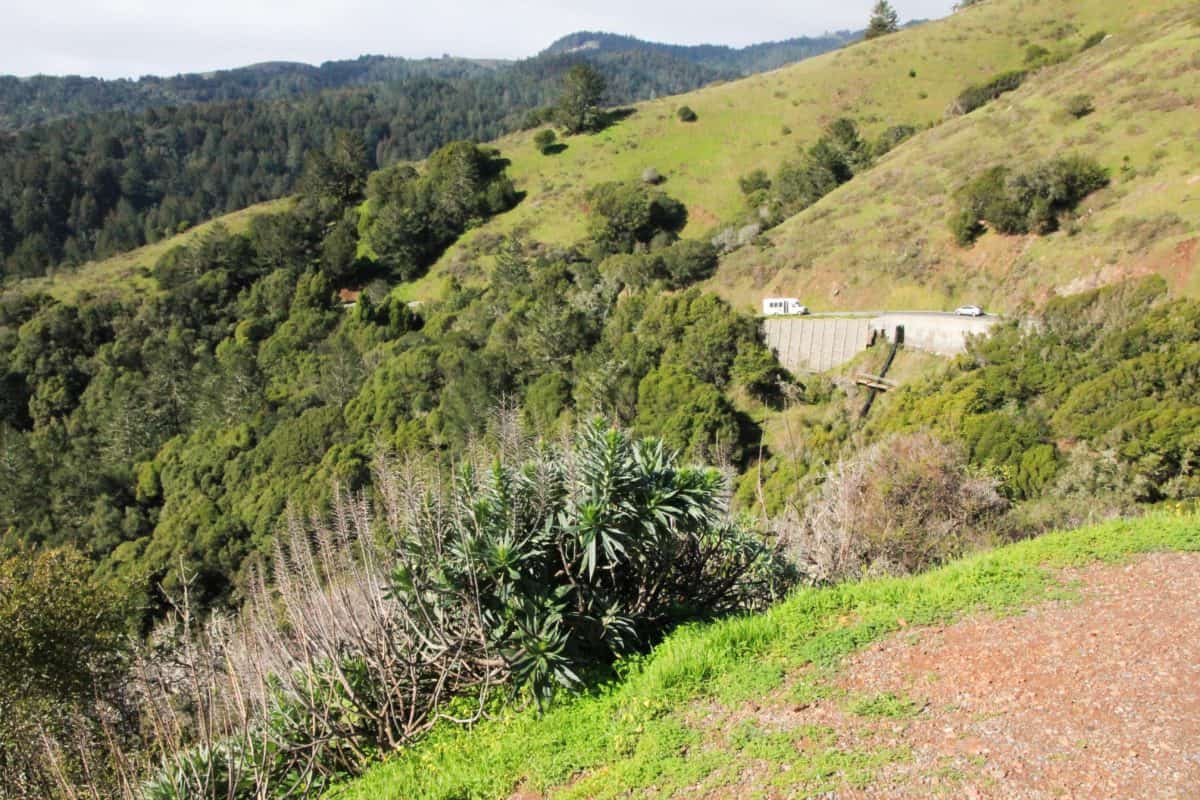 Weather
Like you can tell from all the pictures in this post the weather could not make up it's mind. It was pretty and sunny on the drive to the park the first day we tried to go but super storming the next day. I'm a believer in enjoying my travels regardless of the weather so we kept a good attitude and continued with our plans.
There are some benefits to the rain in the park. It was probably less busy than usual. The greens and reds of the park were also highlighted because they were wet. The park also had that fresh after the rain smell which I personally love. All the small streams and mini falls were also flowing because of the influx of water so that was nice!
Of course, there are negatives too. There's obviously lots of trees in the park. Once they get wet, they drip all over you. Most of the paths in the park are also not paved. This means that when it rains, these paths become muddy. Super muddy. So there are parts where you either have to walk through the mud or turn back. They specifically put up signs to discourage you from walking through the roots as this harms the trees.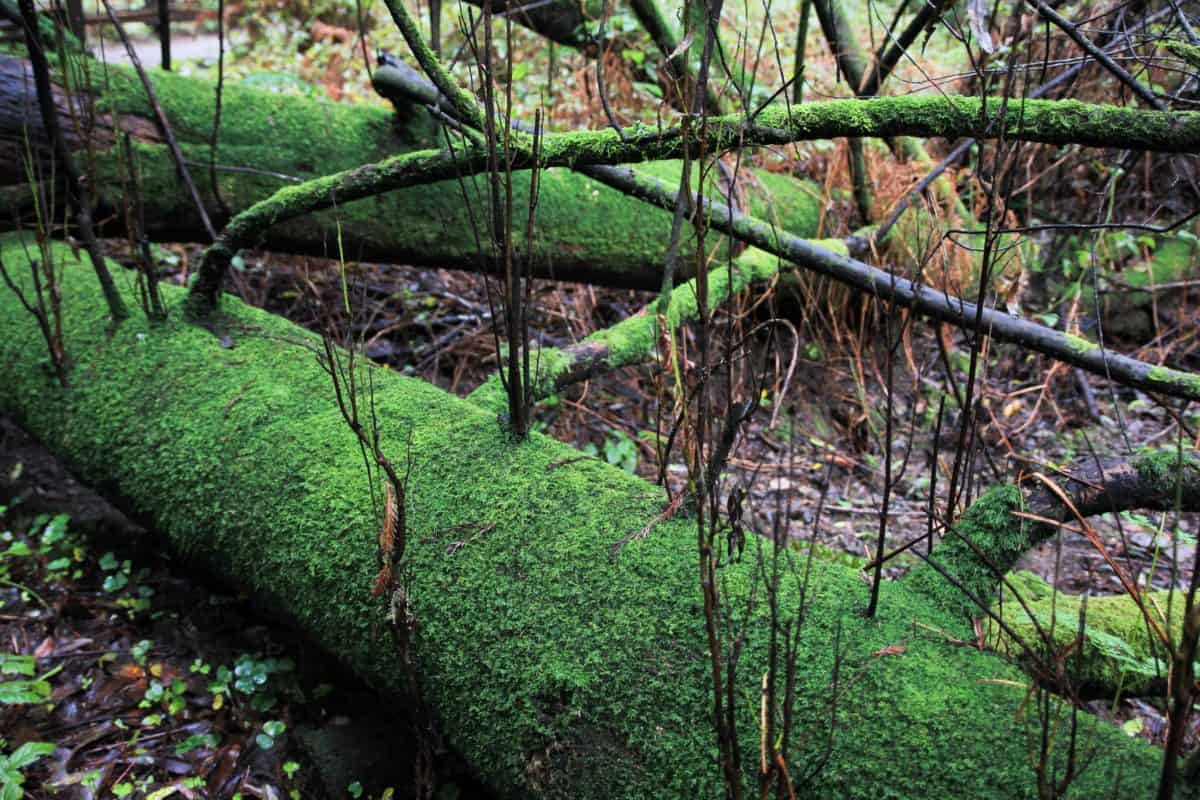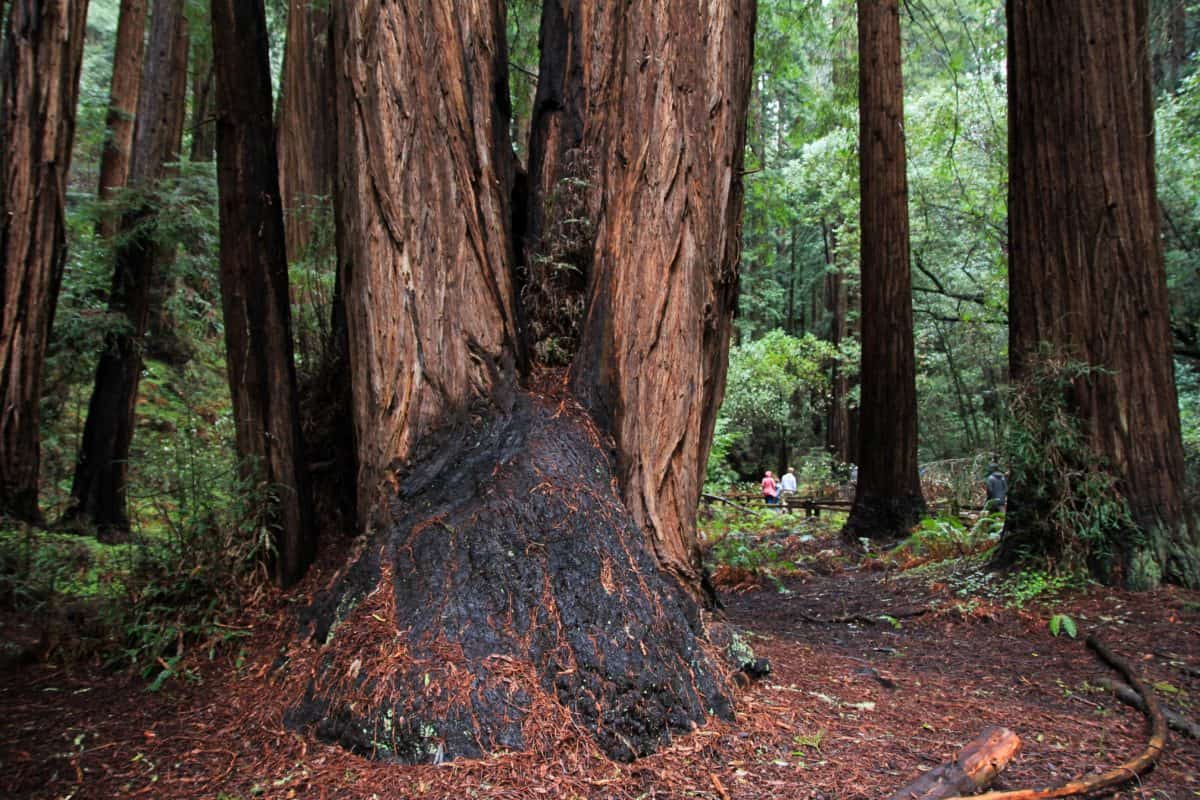 Walking the Park
Muir Woods is split into two sides by a stream.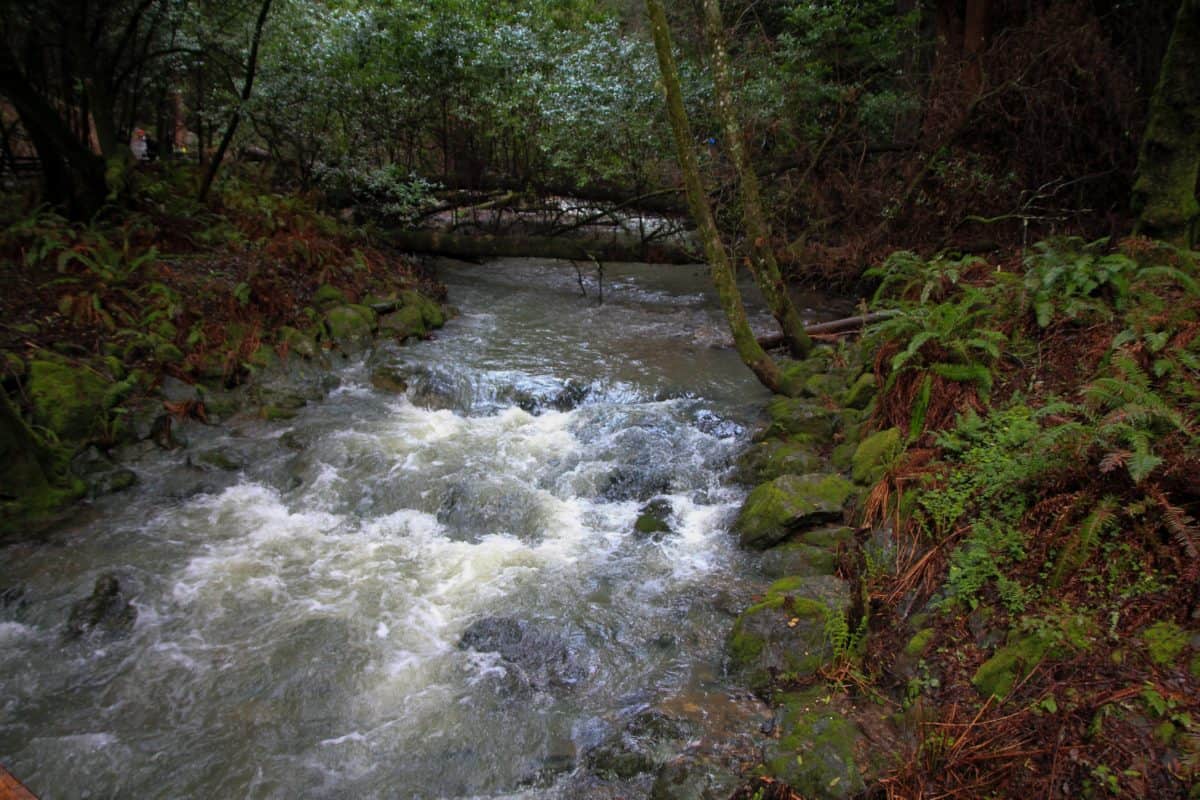 This means you have a few options for walking the park. Crisscross across the bridges, do the entire loop or walk down one side and come back. We found that most people walked straight into the park because it was a flatter walk. We opted for the path less traveled and headed towards the Canopy View trail which has a slight incline. This walk is about 2 hours and does a loop around most of the park (or at least the way we did it, it did).
There are six walks to choose from. We opted for the Canopy trail because in addition to being slightly quieter it also provided a view from on top. This sort of made it feel as if you were walking into and among the trees as opposed to just on a trail. It's hard to describe but you'll hopefully see what I mean in the following two pictures!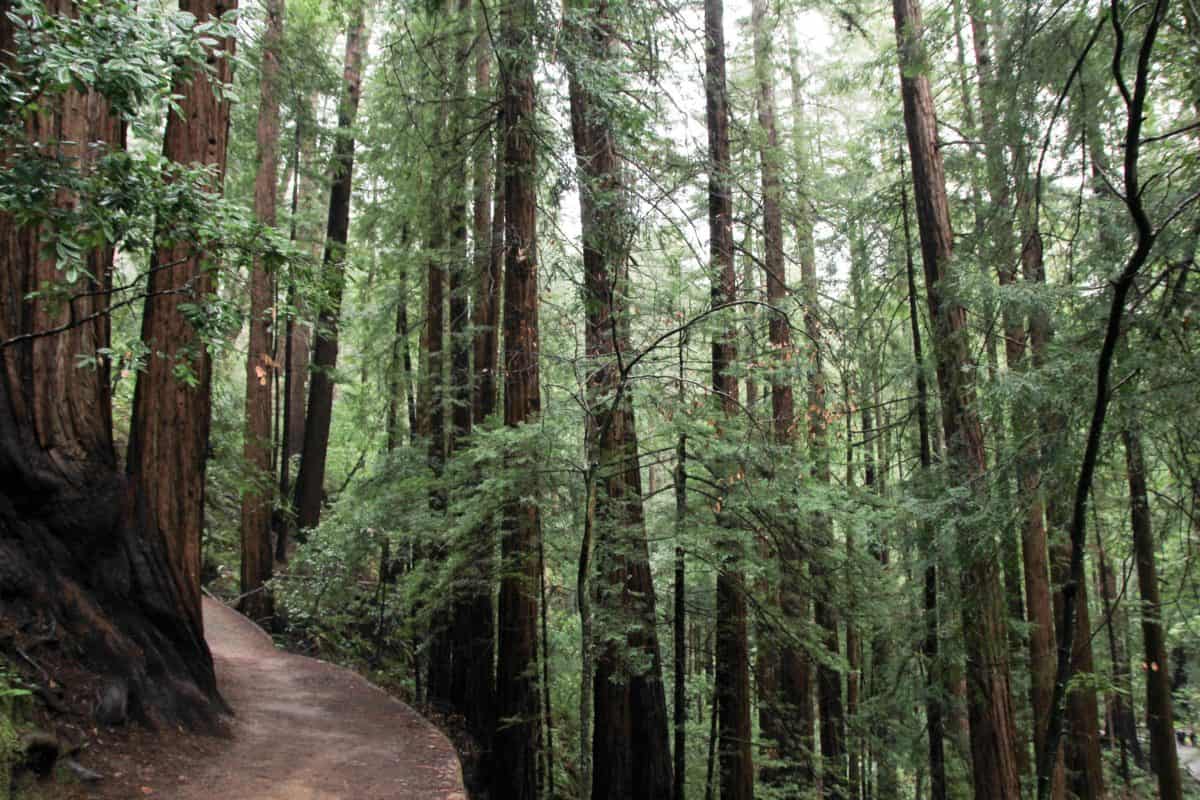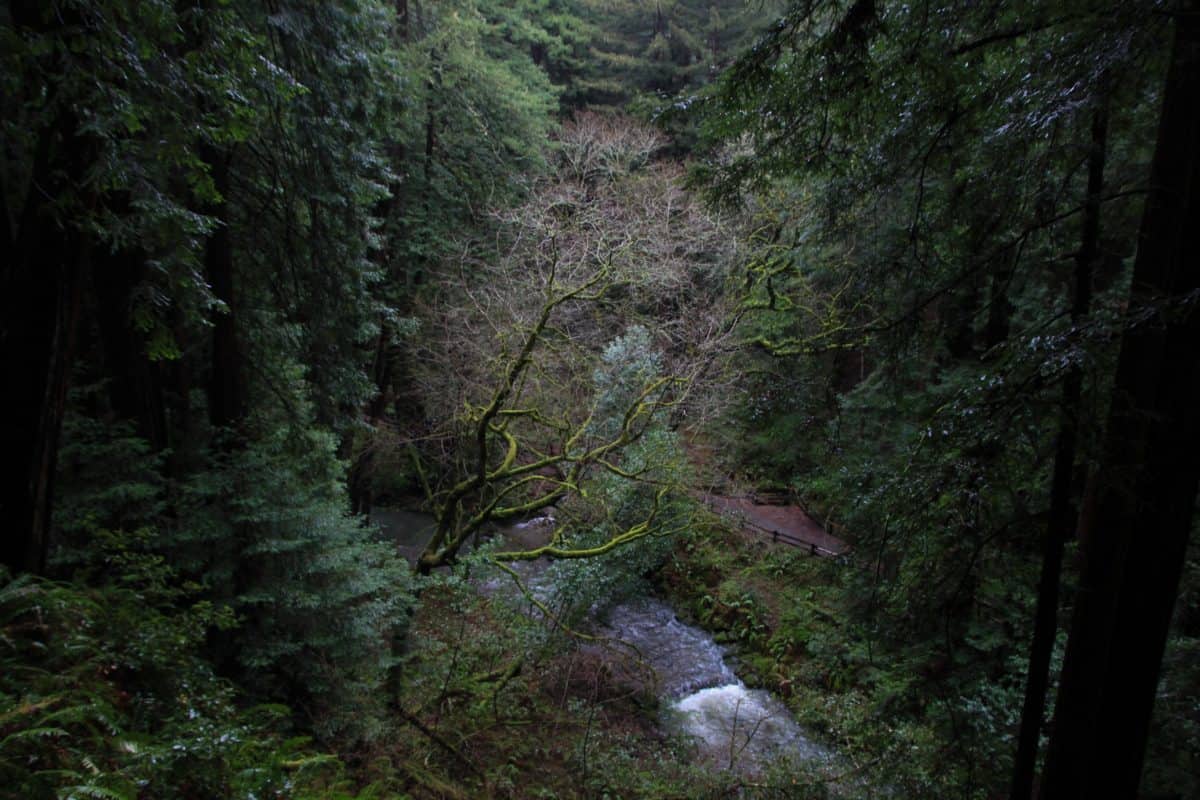 The Canopy trail was also great because it wasn't fenced in like the other portions of the walk was. This meant it was a lot easier to get close up views (and pictures!) of plants and trees.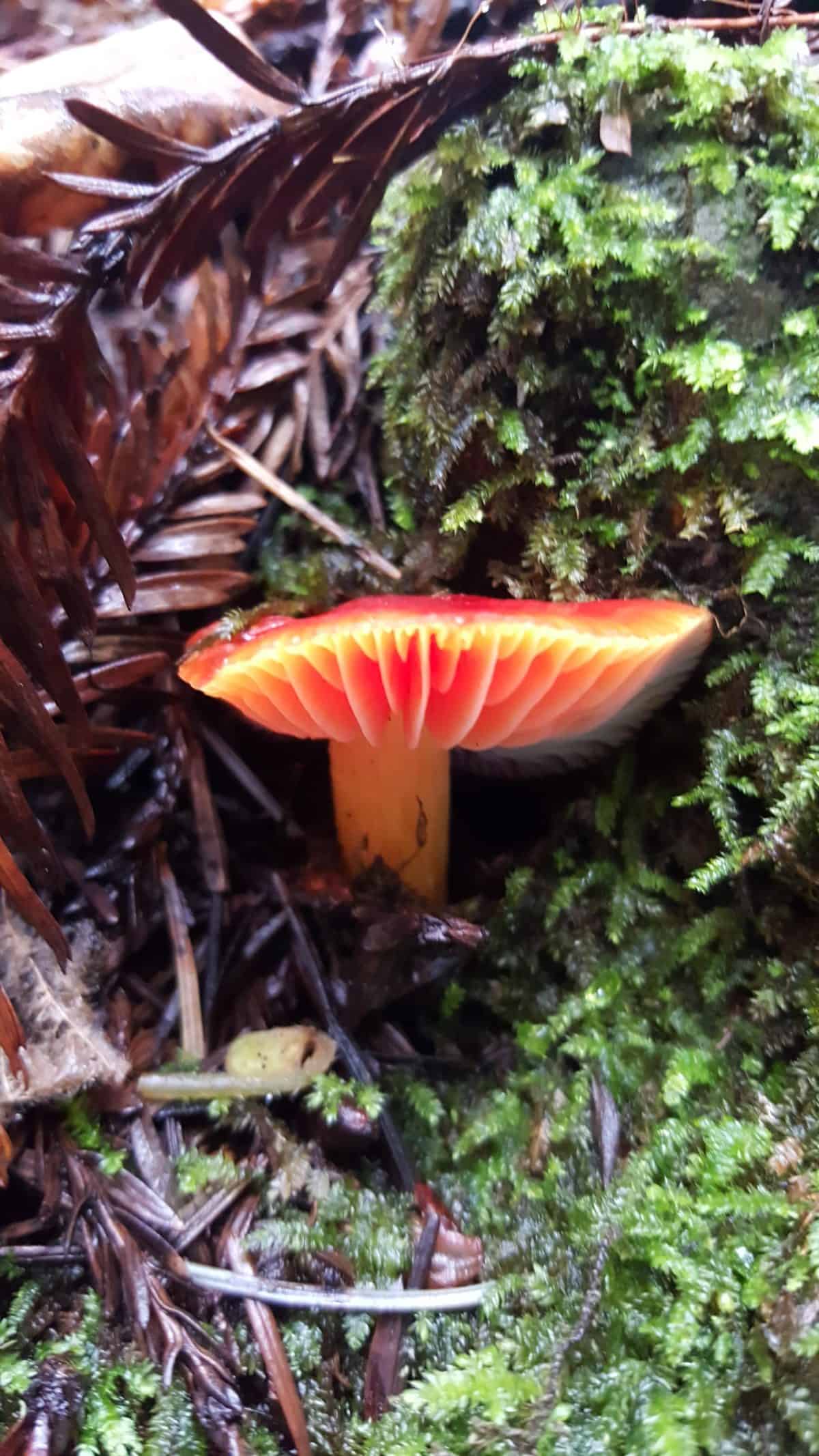 Once back down from the trail we did what you have to do while surrounded by red woods. And that is to realize just how small you are compared to them!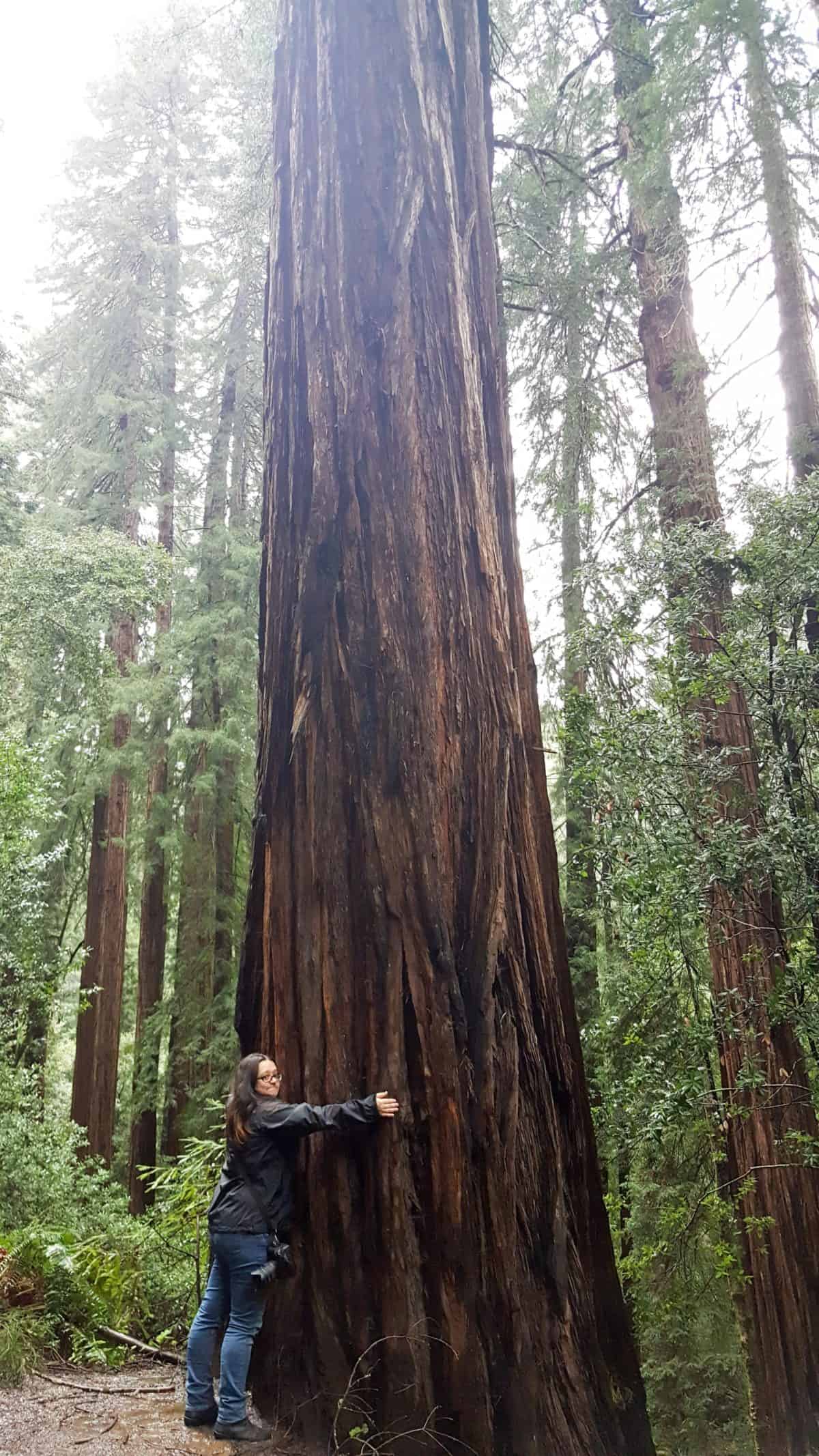 We spent another 30 minutes just wandering around the park taking lots of pictures and enjoying the fresh air!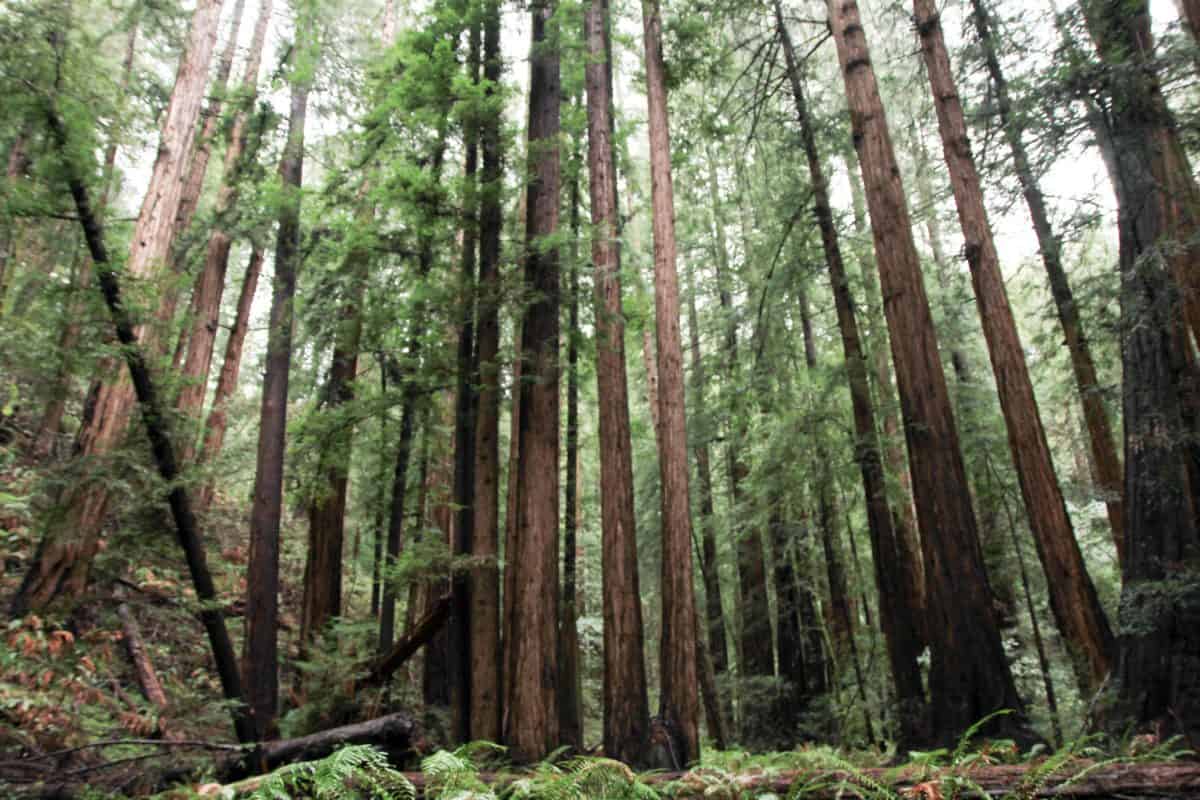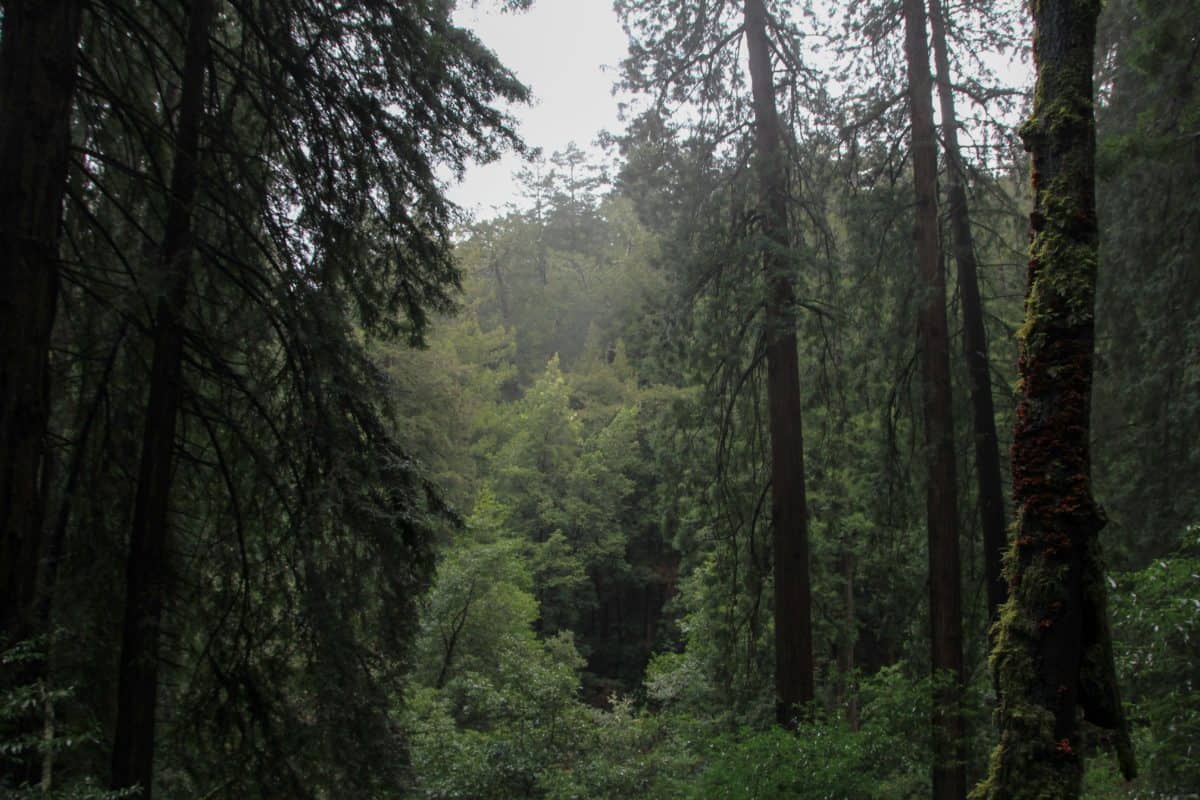 Other Tips
We spent about 3 hours in total at the park. Majority of this time was spent on the actual trails but there are other things to do as well. The park has a nice cafe and gift shop which are alternatives for when the weather is crappy. The cafe is a little bit on the pricier side but that's usually what's to be expected when you eat inside the National Parks. There's some fun things to do around the park like writing a love letter to the park, hugging trees, taking a picture inside of an almost hollow tree and reading interesting facts about the trees and nature inside the park.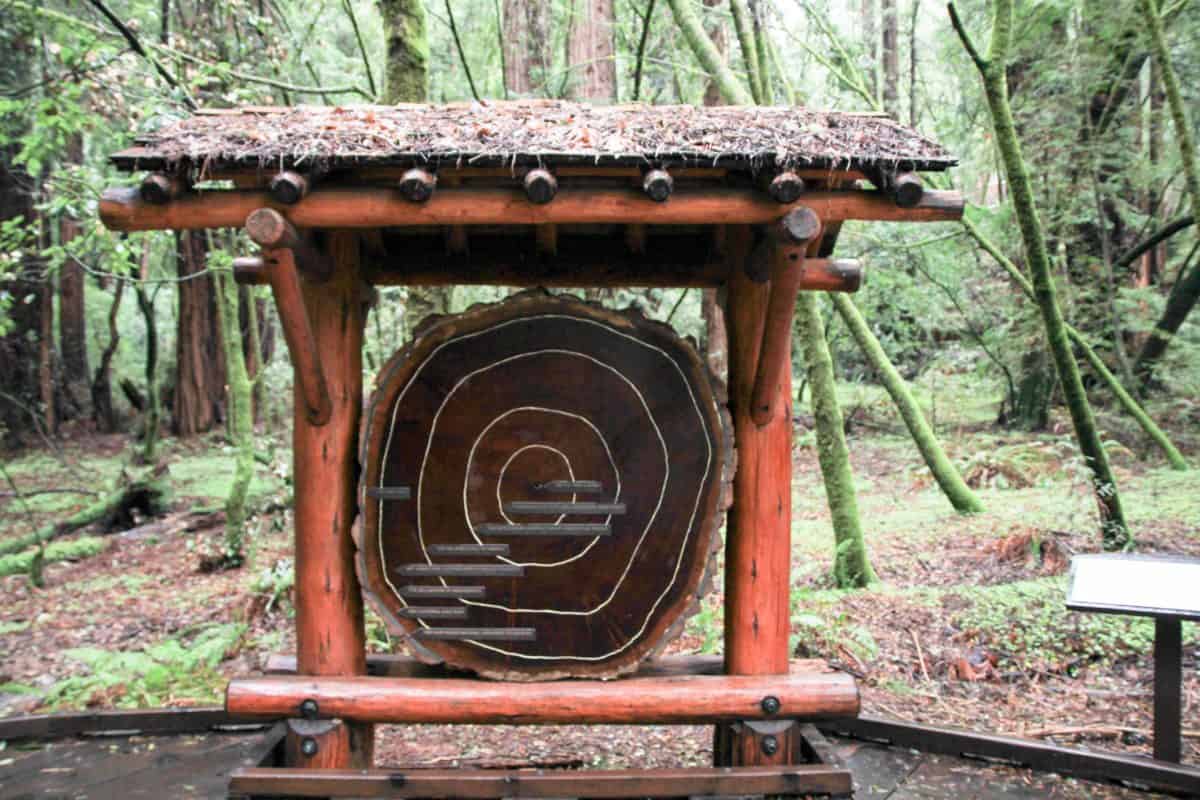 Make a Day out of It
Like I mentioned, we had a rental car and because of that we were able to take in some of the surrounding things to do as well. Just past the park you'll find Muir Beach and Muir Beach overlook. It's a quick drive from the park and a very short walk from the parking lot.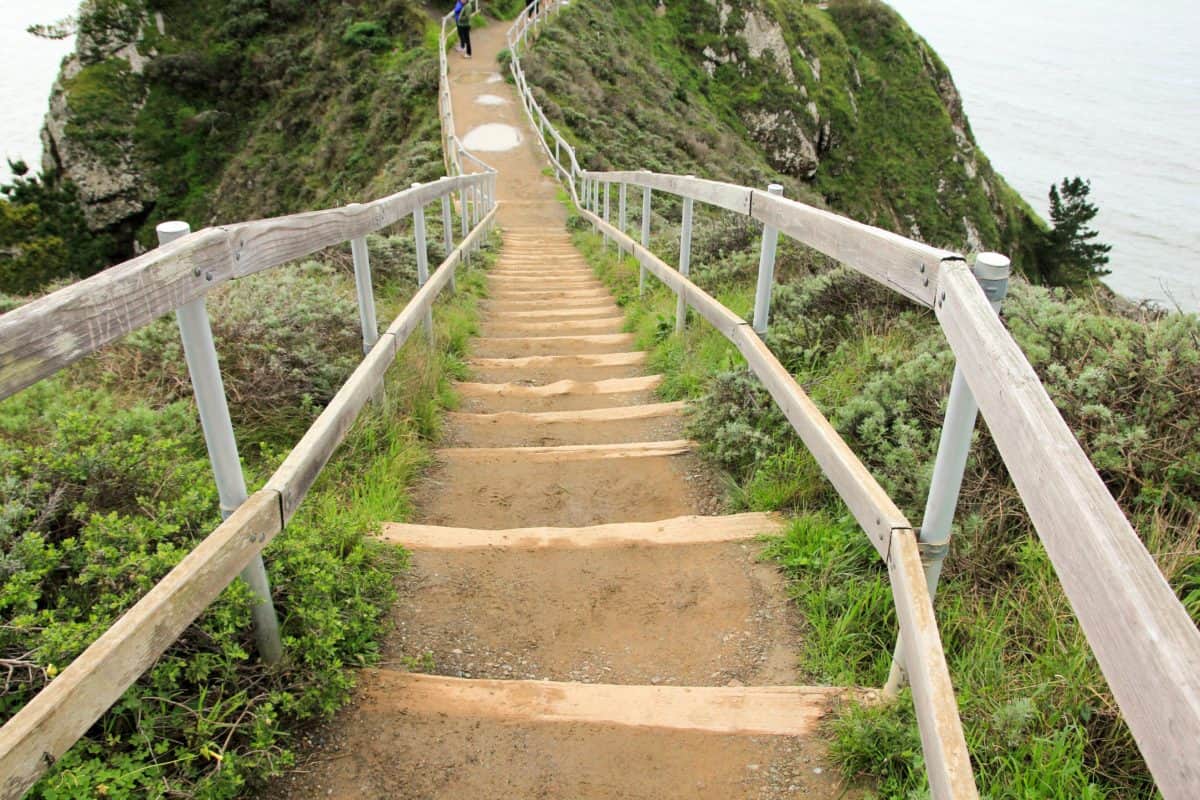 The pathway is made up of these "stairs". There is some incline and decline but it's not a hard staircase by any means. The steps lead out to a circular type of platform that allows you to see the ocean as well as the cliffs, hills and beaches. It's well worth the 15 minute detour from the park when you're blessed with views like below.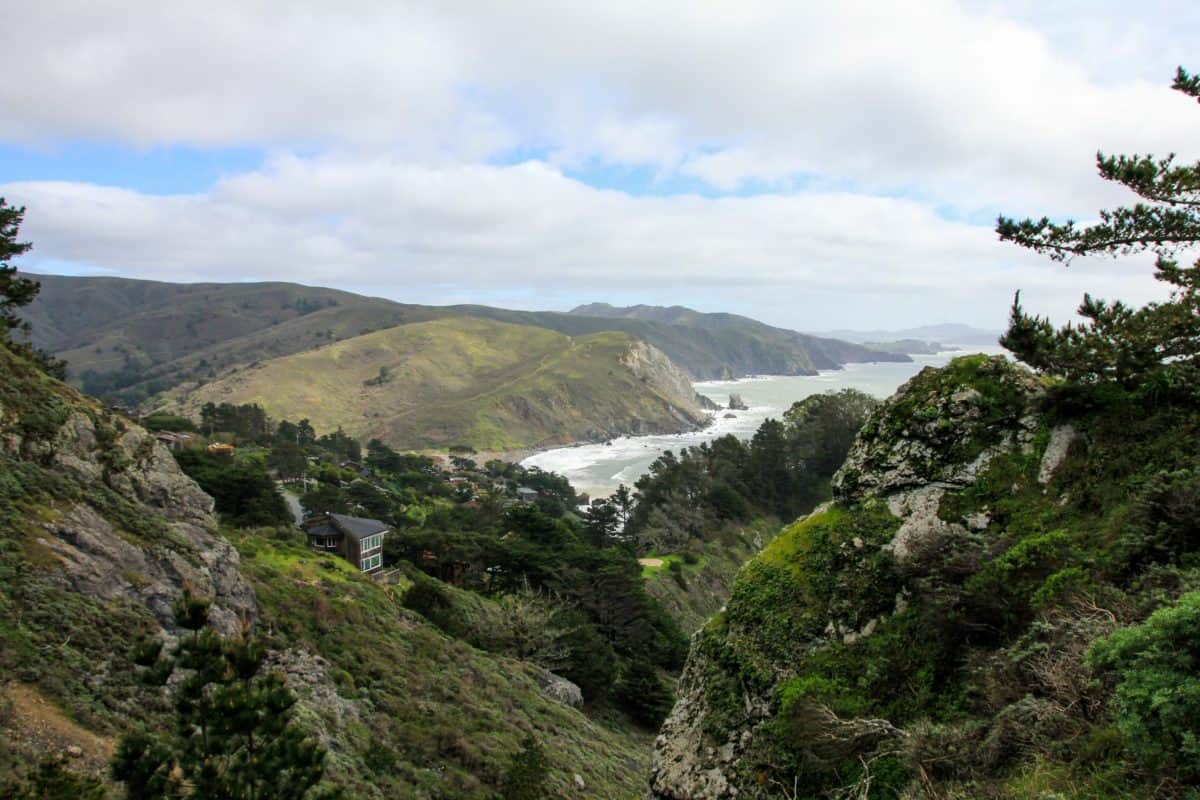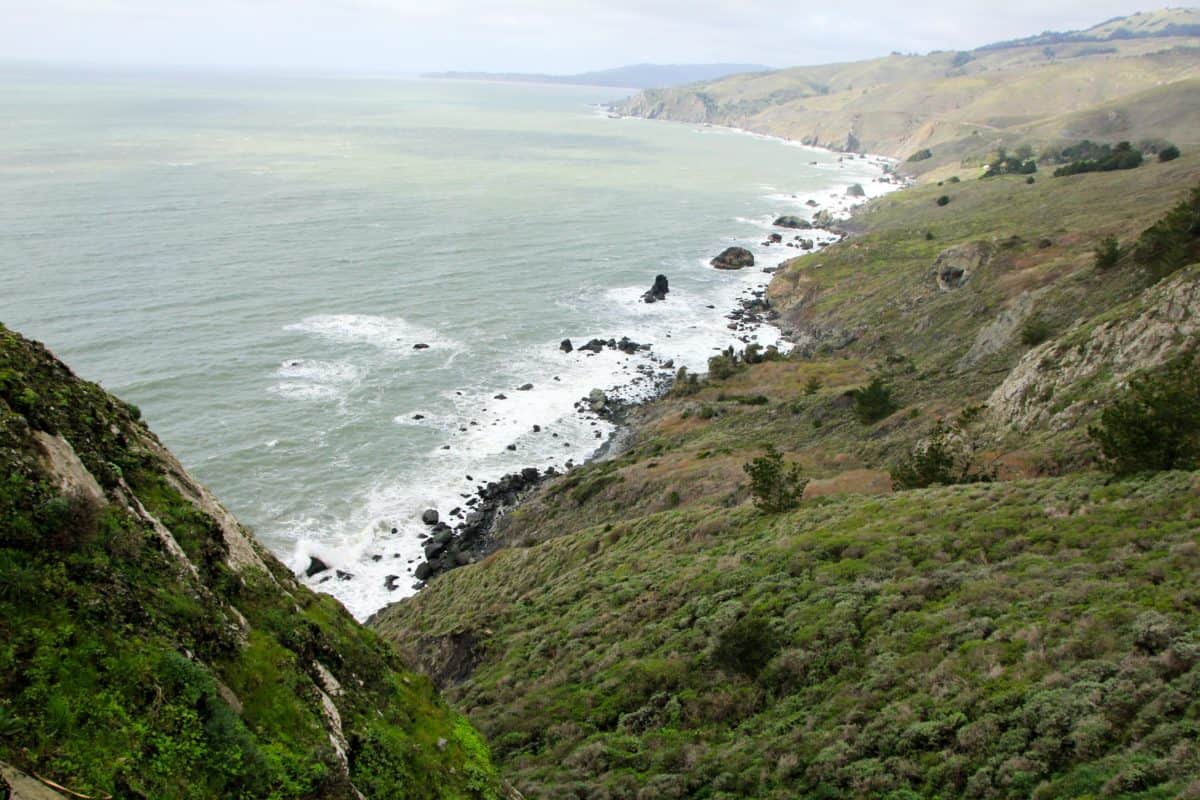 Another thing we stopped to see was Stinson Beach which is right by the park as well. It's a beautiful beach with views of the hills, white sand dunes and rolling waves. It was far too chilly for us to get into the water but it was nice place to spend some time.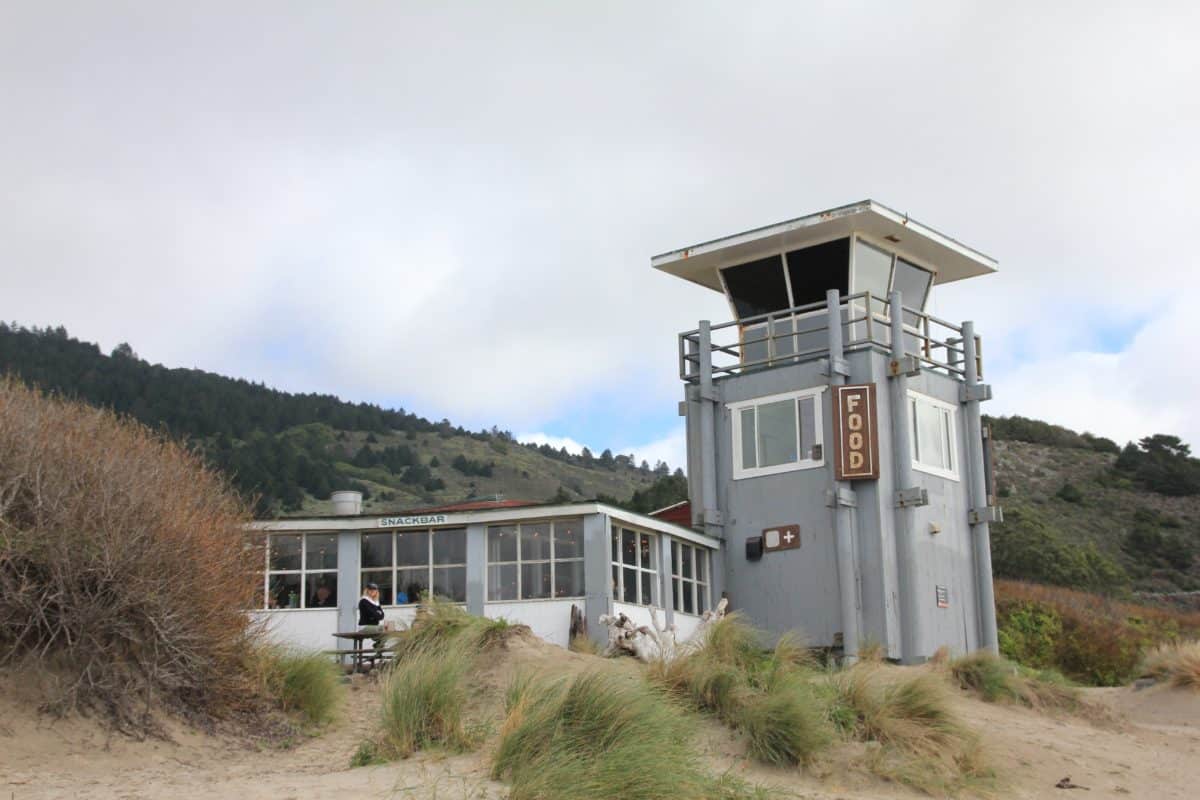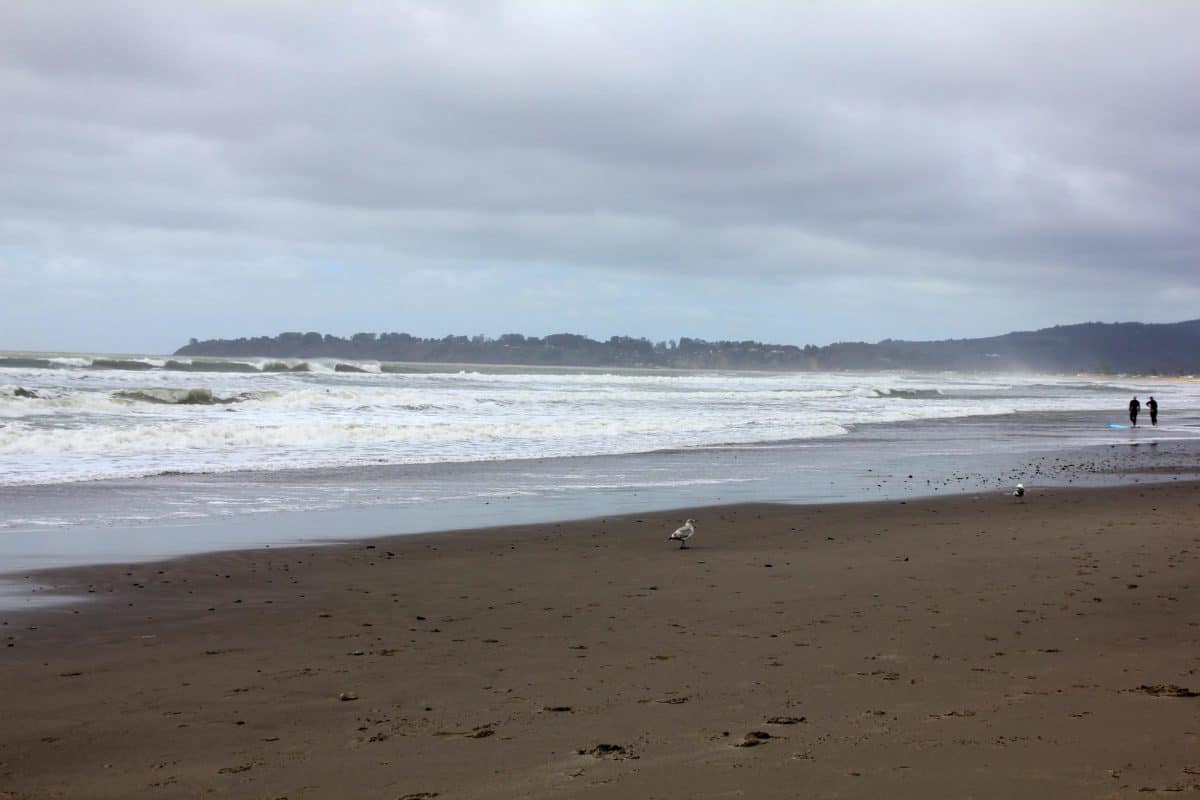 Even while taking in both Stinson Beach and Muir Woods, we still had plenty of time left in our day. So we stopped and checked out the houseboats in Sausalito on our way back to San Francisco. This is something I thoroughly recommend as it was one of my highlights from our trip!
My best tip for a trip to Muir Woods is to be flexible. There's tons of things that can go wrong (parking is one and weather is another) but the point is to visit and enjoy a beautiful national park. Have you visited Muir Woods National Monument? What were your thoughts on it? Let me know in the comments and hit subscribe on the right to get updates!
Pin this post for your own trip!