Lima is the capital city of Peru and quite a giant city. It's home to 12 million people (a third of the entire population of Peru) and is the 4th largest city in South America. Despite 80 km of stunning coast lines that faces the ocean, Lima's actually in the desert. It's located on a piece of desert between the Pacific Ocean and the Andes Mountains and is actually the second largest desert city after Cairo! Because it doesn't really rain in the desert, Lima's got stunning weather meaning it's a great place to visit year round! A lot of people choose to land in Lima and travel on to other parts of Peru almost immediately. This is in my opinion a mistake! There's a ton of things to see and do in Peru for sure but I'd still recommend spending two days in Lima. If you really want to you could compress this itinerary into one busy day but read on for my recommendation on how to spend two days in Lima to see what you're potentially missing out on.
We landed in Lima quite late the night before (around 1 am) and only got to our airbnb at about 2 am. I typically enjoy having early starts to try to see as much as possible but given the very late night we opted to start our day a bit later and didn't head out of the airbnb until about 10 am on day 1. If you want a more packed day/an earlier night you can of course start earlier in the day!
10:30 AM Paragliding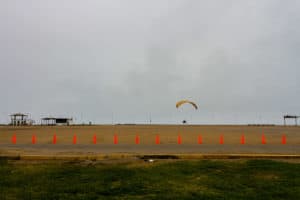 One of the more popular activities in Lima is paragliding because of the beautiful coast scenery and the cliffs. There's a number of companies located all along the coast and while you can certainly pre-book your activity you may want to hold off because you wouldn't be able to predict the weather situation. Obviously you'll want to go no matter but if it's not safe they won't let you up in the air!
We had planned to do this on a day that was incredibly gloomy. It was super cloudy and there was zero visibility so I opted against it for that reason since I originally wanted to do it for the views themselves.  A couple of our friends did go up in the air though and they said it was still a very cool experience so in hindsight I wish I did it anyways.
11:30 AM Beach Time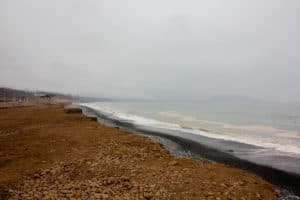 Lima's got a huge amount of beaches just because it does border the ocean.
You'd be missing out if you didn't spend at least a little bit of time by the ocean.
We're not surfers and it was too cold to swim when we were there so we just took the opportunity to stroll along the beach and take some pictures but if you're there with better weather than we were then I would definitely recommend allocating a little extra time for the beach!
12:00 PM Lunch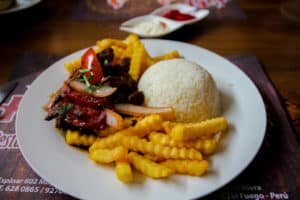 Once you're done with the morning's activities I recommend heading back up to the cliffs to somewhere along the boardwalk for lunch. It's a great break in the day and a great place to start the rest of your day.
Lima is a major foodie city and there is a ton of different restaurants and cuisines to try so definitely take advantage of that and eat as much as possible!
Because we had just landed in Peru we looked for a restaurant that would have some local options like the below pictured Lomo Saltado.
1:00 PM Walk the Boardwalk
After lunch we followed the coastline all along the Miraflores Boardwalk which is actually named El Malecon. It's a stunning 10 km boardwalk that follows along the cliffs and goes through a number of parks and landmarks. You can easily spend the day just walking the boardwalk but we took about 5 hours with the stop for lunch and a stop for dessert. Highlights include the Love Park and the La Marina Lighthouse.
5:00 PM Dessert at Beso Frances Creperia
After hitting the highlights of the boardwalk we came across Beso Frances Creperia just as it was about to get dark. We thought it was a perfect ending to the afternoon walking along the coast and all took a break to grab some great dessert and enjoy the views.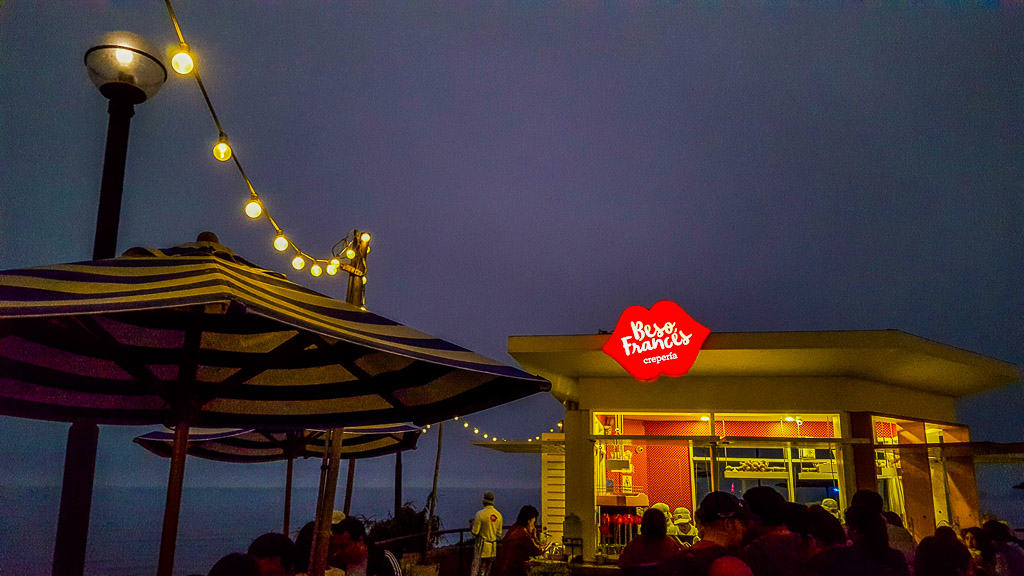 6:00 PM Indian Market
Our next stop on our Lima itinerary was the Indian Market. We grabbed a couple of ubers from the boardwalk and headed over to get some souvenir shopping done. We had been told (and read) multiple times that Lima was the best place to souvenir shop as Aguas Calientes and Cusco would be much more expensive. While the prices in Lima and at the Indian Market were very reasonable I don't think they varied that much to be honest. The savings is fairly small but it was nice to have the souvenir shopping out of the way and to get it done with so many options was nice. There's a ton of different markets in the area so you can definitely spend a few hours walking around looking at local crafts and products. Everything started shutting down around 8-9 pm so we did spend a large amount of time there but it was one of my favorite parts of Lima so I loved it!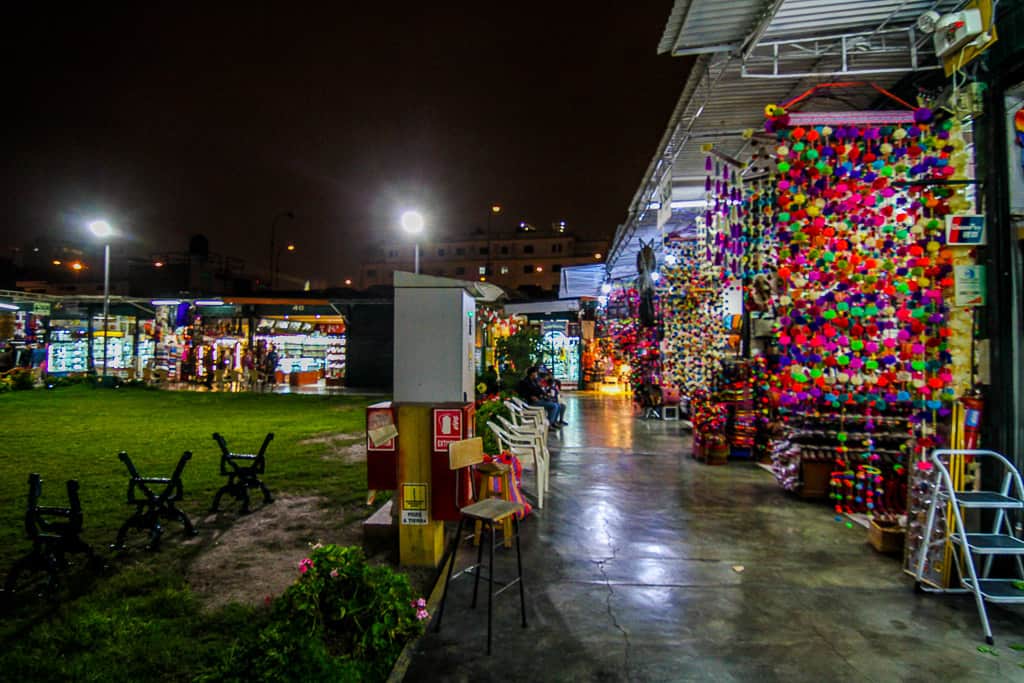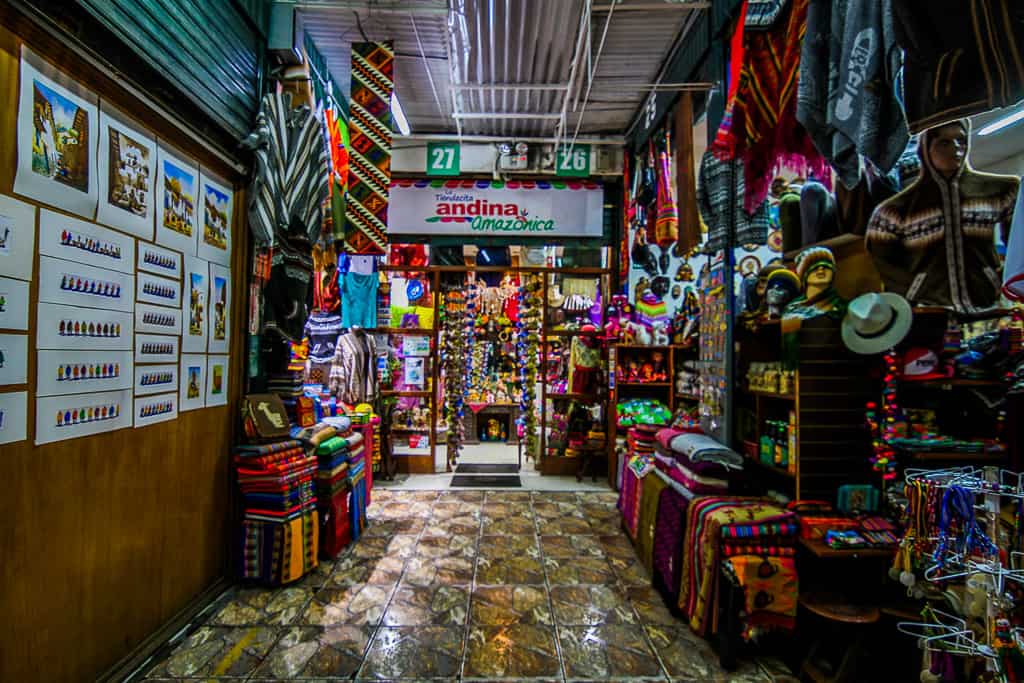 9:30 PM Dinner
Miraflores has a ton of restaurants and you should definitely make sure to check out one of them for dinner! Like I mentioned above, Lima's a huge food city and you honestly will have a hard time picking what to eat just based on the number of options you have.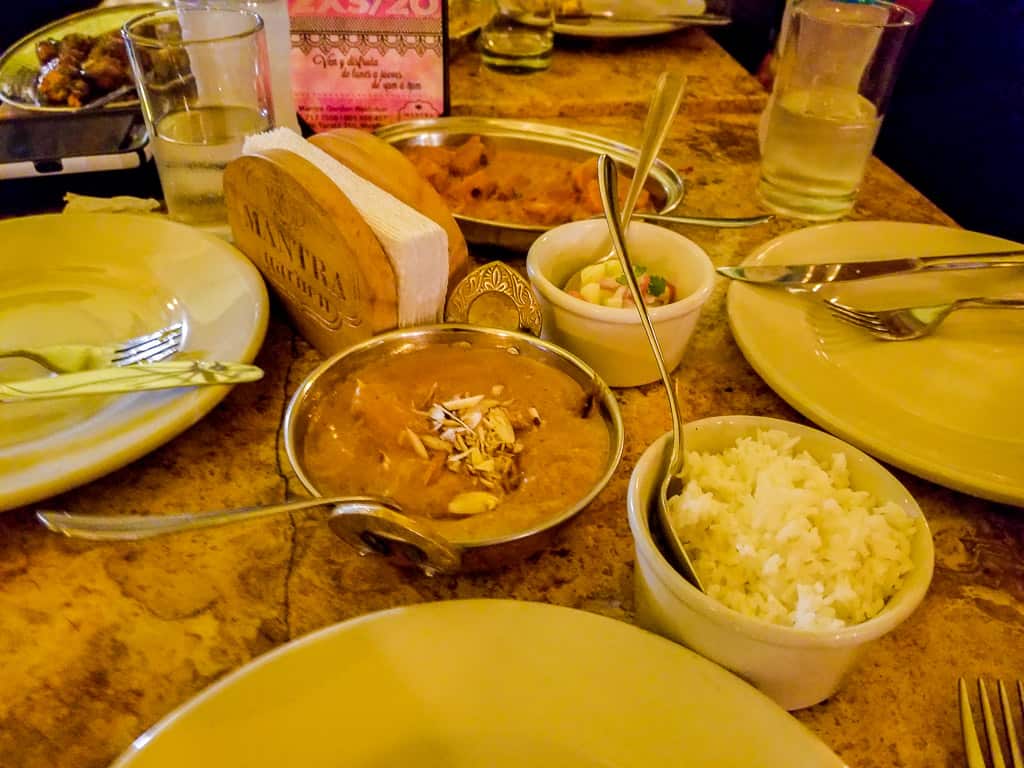 10:30 PM Kennedy Park
This would be the night to go out and check some stuff out if you're interested in doing so. Miraflores has a ton of casinos etc. for you to partake in some night activities. We had a long day so we called it a night and headed home! We were staying fairly close to Kennedy Park which is known for the dozen of cats that call it home. There's typically some night activities going on in Kennedy Park as well so it was a nice stop on the way home.
Day 2: Old Lima, Barranco, Cerro San Cristobal and Parque de la Reserva
10:00 AM Plaza De Armas
We woke up bright and early and took ubers over to Plaza de Armas. This is more what I had in mind when I pictured South America and I loved strolling around the plaza and the side streets with all the beautiful buildings. We had fairly bad luck during our weekend in Lima. It was gloomy and raining for most of the weekend and virtually everything in the city was shut down so we didn't really get a chance to see the churches or museums on the inside but we did get to take our time enjoying the stunning outside.
10:30 AM Walk around the small streets of Old Lima
While walking around Old Lima make sure to take the time to detour into the alleyways and look up at all the balconies! Old Lima is stunning and the architecture and colour of all the buildings will take your breath away.
11:00 AM San Francisco Monastery + Catacombs
This should really take you closer to like an hour but we got really unlucky like I mentioned, and virtually everything on our itinerary was closed when we visited due to the local elections. We did take our time in the courtyard and took a bunch of pictures and admired the outside of the San Fracisco Monastery but because it was closed we couldn't actually get inside. I've visited the catacombs in Paris and I was super excited to check this out and I'm definitely disappointed we didn't get to.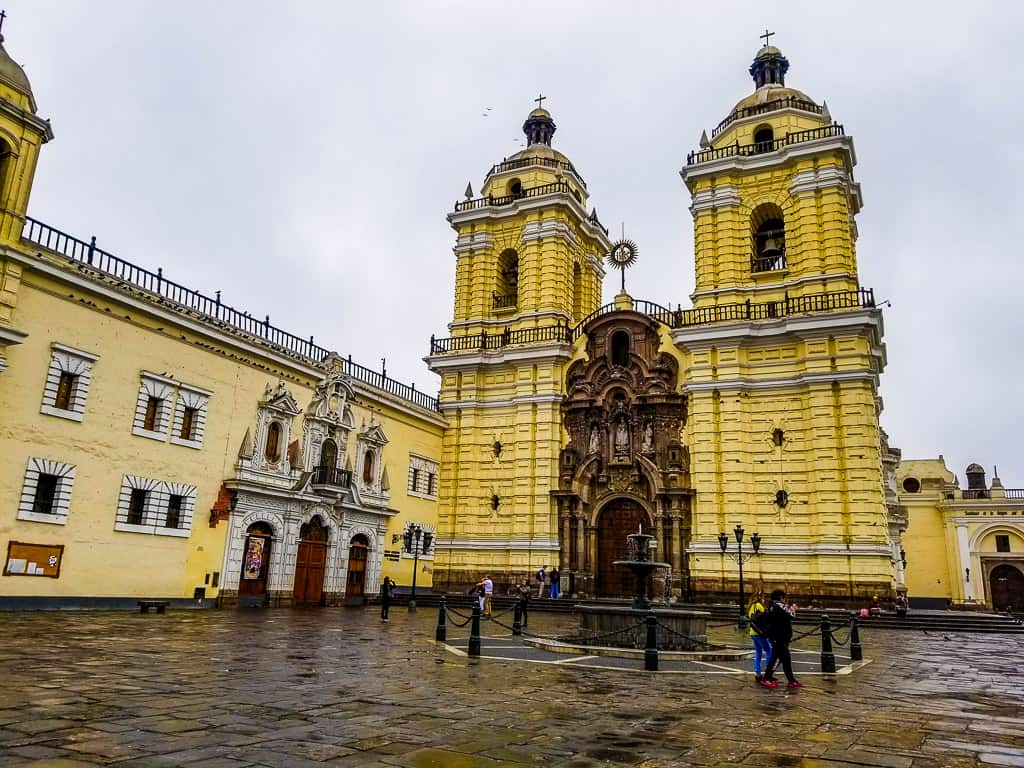 12:00 PM Stop by Hotel España
After the disappointment of everything being closed we decided to head for lunch. On the way to finding a place our friends randomly walked into the lobby of Hotel España. I have no idea what drew them to it but the guard ended up telling us to head to the roof which ended up being a surprisingly nice visit! There was some animals and a ton of plants but the view from the roof top was one of the coolest things! The interior of the hotel is also really unique and it almost looks like a museum. If you do stop by here make sure to be respectful because it is a hotel and there are paying guests staying here.
12:30 PM Lunch
Okay, hear me out. You don't have to have Mcdonald's at this lunch break but we wanted something cheap and quick and Mcdonald's in Peru had fried chicken so we just had to try it! Either way, this part of the itinerary is for your lunch break.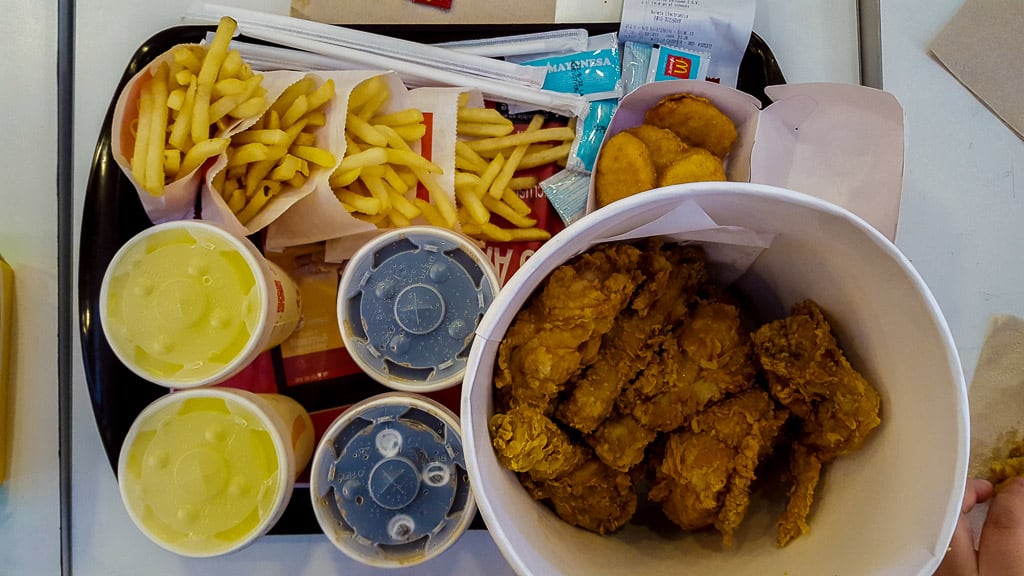 1:30 PM Church and Convent of Santo Domingo
After strolling around a bit more and grabbing lunch we headed to check out other parts of Old Lima which as you may guess were also closed haha. But we did enjoy walking around and seeing the buildings!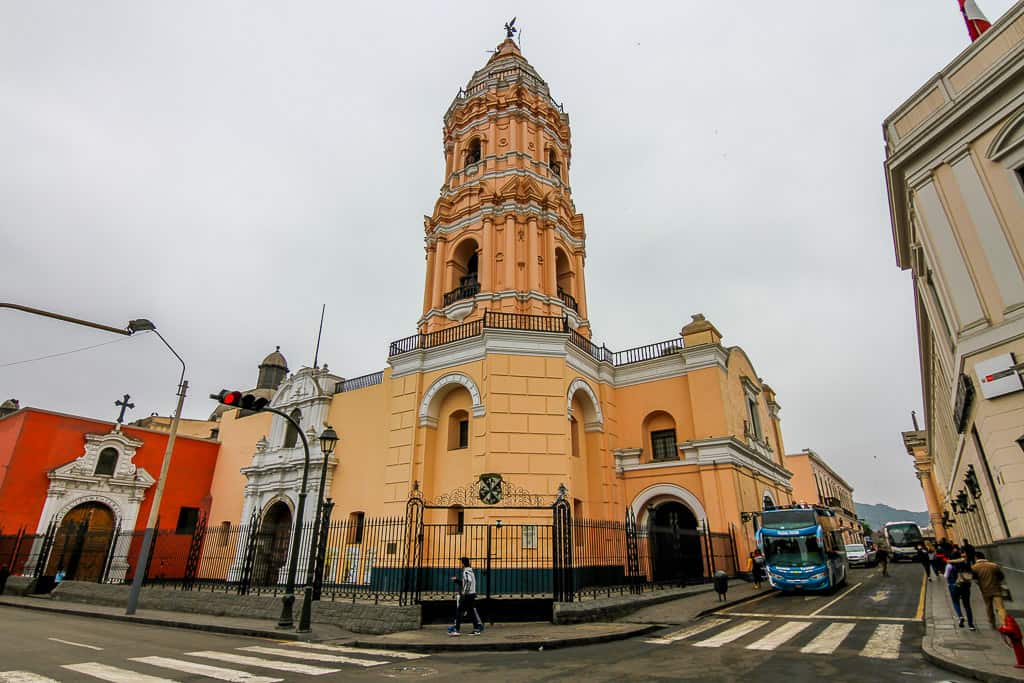 2:00 PM Head towards Barranco Main Square
Since everything was pretty much shut down in Old Lima we grabbed a few ubers and headed over to Barranco Main Square. Barranco is what you'd probably refer to as the hipster area of Lima. It's the part of town with lots of art and cute little shops. We stopped in the main square to enjoy some icecream which was a nice little stop.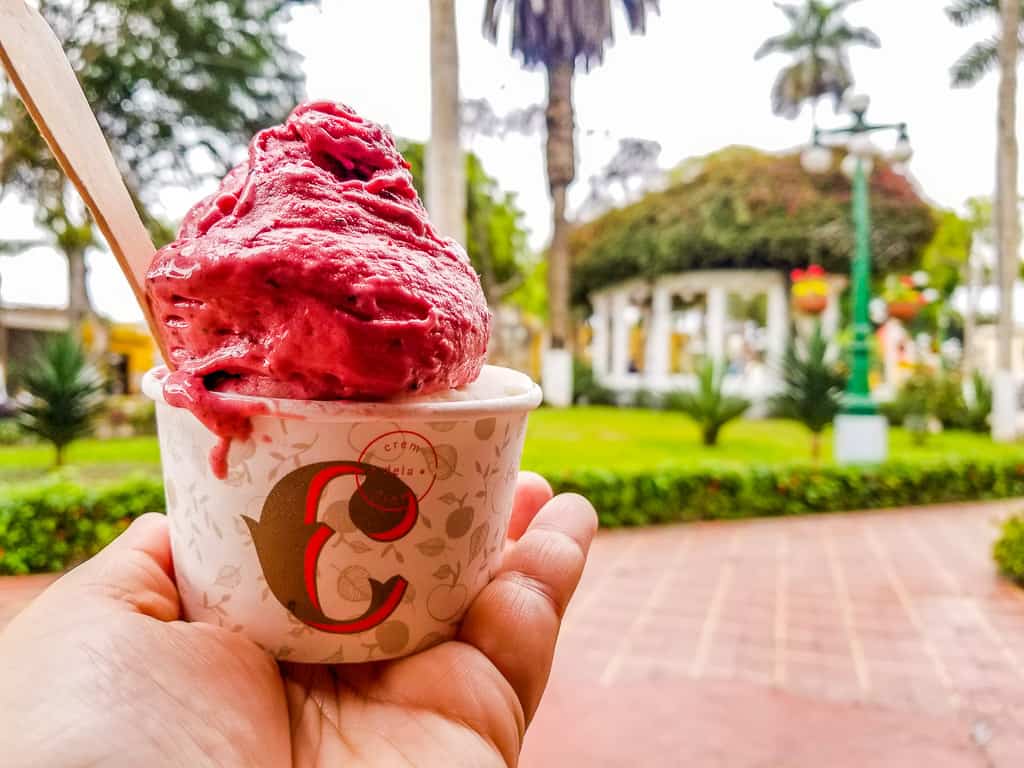 2:30-5:00 PM Explore Barranco
We spent the next few hours walking around Barranco. We took in some street art, walked around shops and even purchased a little art. I wished we had way more time in Barranco but a couple of hours was a nice taste of it and I highly recommend including Barranco in your Lima itinerary!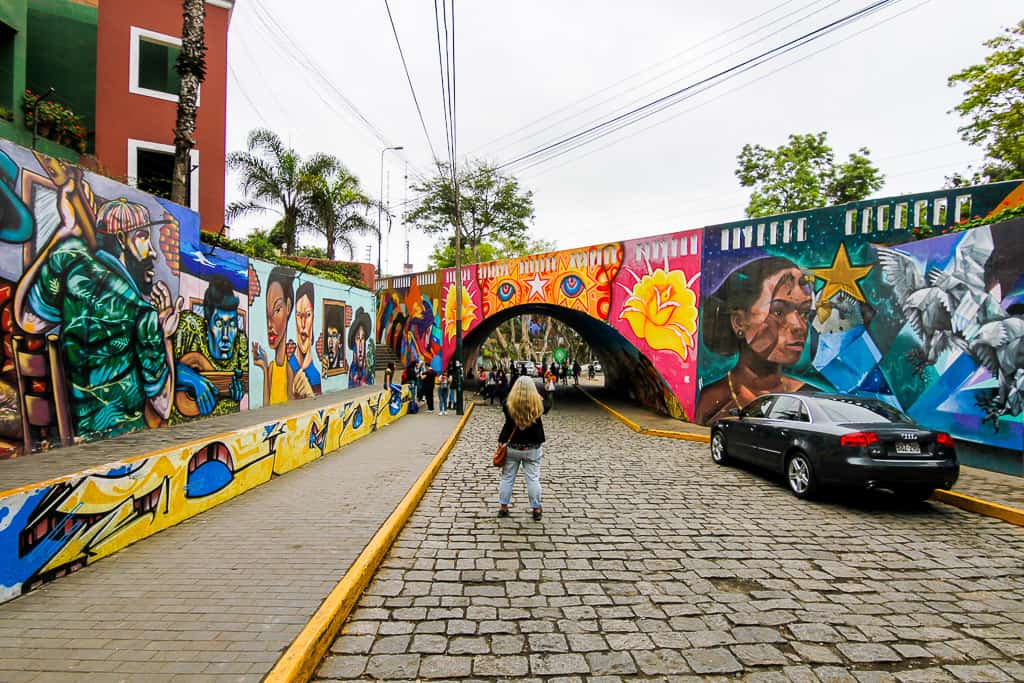 5:00 PM Cerro San Cristobal
Cerro San Cristobal is the highest point in Lima and it supposedly provides a stunning view of Lima. Why don't I have any pictures of it? Because we didn't actually make it to the top. I read a fair amount about Cerro San Cristobal before we went and while most people argued that you needed to be careful while going up there, virtually everybody said it was ultimately safe. We were in two separate ubers and on the way there the connection became super shitty. Our uber driver ultimately told us he wasn't comfortable taking us there and advised us against going. We were unable to communicate with the second car which ultimately resulted in a stupidly stressful situation that semi ruined the rest of the night for us. Bottom-line? I'd probably skip it. The stress + potential risk just wasn't worth it. Our friends in the other car told us after the fact that their driver told them a gang was on the way up to the viewing point at the same time as us which could have obviously caused some real problems.
7:15 PM 
Parque de la Reserva and El Circuito Magico
The end of our night was at the Parque de la Reserva with the El Circuita Magico fountain show. The water park was fairly crowded and in all fairness my mood was pretty ruined from our experience with the Cerro San Cristobal situation. However, the fountain show is pretty cool and definitely worth a stop. There is an admission fee of 4 soles that you pay at the gate. There are 3 different times of the show: 7:15 pm, 8:15 pm and 9:30 pm.
Map of Things to do in Lima
I've put together a map of the things to do in Lima with guided instructions based on the above itinerary. They're labelled in the order we did them but you can obviously readjust the itinerary based on what you're interested in.
More Time in Lima?
Given the size of Lima it's not surprising to realize you obviously cant cover everything in two days. We like walking and exploring, markets, water, food and street art so our itinerary is very heavy on that and very light on museums. Some of the other things to do in Lima are: Huaca Pucllana, Museo Larco, Larcomar Shopping Mall,  Museo Nacional de Arqueologia, Antropología, e Historia del Perú, Museo de Arte de Lima.
Where To Stay in Lima
It can be hard to figure out where to stay in Lima but we used airbnb for our first two nights in Lima and stayed in Miraflores. For our last night we had an airbnb booked which unfortunately did not work out and stayed at the El Tambo in Miraflores. The El Tambo was surprisingly nice for what we paid for it and I would gladly re-book it if we end up in Lima again.
  Have you visited Lima and more specifically Miraflores? What was your favourite part? Let me know in the comments and as always pin this post for your own upcoming trip to Peru!