Sudbury is the largest town in Northern Ontario and is located 4 hours north of Toronto. It's a pretty great weekend getaway and you'd be surprised at the number of things to do in Sudbury during your weekend getaway. Sudbury is a miner's town and there's plenty of traces of that in the city but there's a great combination of activities, food and nature and there's a little something for everybody! So read on for how to plan your weekend in Sudbury!
Grab some breakfast to go at Golden Grain Bakery
Golden Grain Bakery is a Sudbury staple that has been around for 85 (!) years. The bakery can be found downtown at 153 Brady Street. The business is family-owned and has maintained their recipes since the beginning. The inside is very no-frills but that's okay because you're here for the baked goods which are lovely! Grab a couple (or a bunch) and walk around the area exploring! The bakery opens at 7:30 am every morning so you can get there bright and early to start your day.
Take in some absolutely stunning murals
Street art is my favourite way to discover a new city and you may think that Sudbury wouldn't have a whole lot of street art but you'd be wrong! A joint effort between Up Here Festival and We Live Up Here has created over 28 beautiful murals in Sudbury in the last 5.5 years or so. They're spread out all over the city so while you could totally aim to see all 28+ of them odds are that you will run into a few even without trying. The official website has a super handy list of them with information on each piece and exact locations as well! If you're short on time it's worth checking out because you can pick out a specific one you would want to take that great selfie with!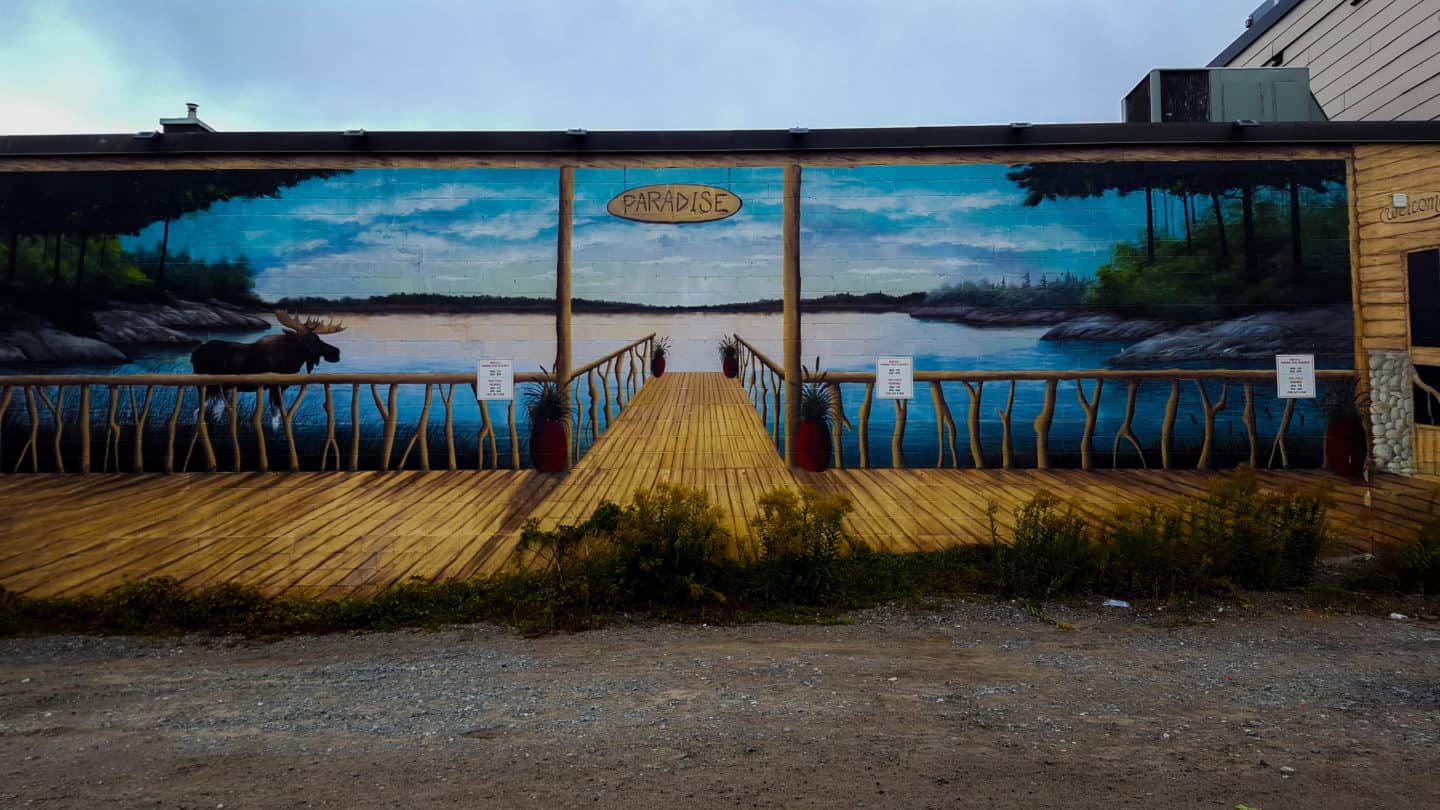 Walk around the beautiful Our Lady of Lordes Grotto Park
Located at 271 Van Horne Street in downtown Sudbury you'll find Our Lady of Lordes Grotto Park, also known as Grotto Park. While it is a Catholic Shrine that is slightly irrelevant to me as it's a beautiful park. There's a ton of statues (mostly religious) but the center piece is the fountain and the sort of Roman pillars around it. It's beautiful and if you enjoy photography like I do it's a fantastic spot to get some great pictures and enjoy some nature! You can easily spend an hour walking around and taking it all in. Best of all though is that it's free and as far as I can tell there are no opening hours (there was no locked fence). There's also a bonus in the fact that there is a cool view of Sudbury you can check out right by the parking lot!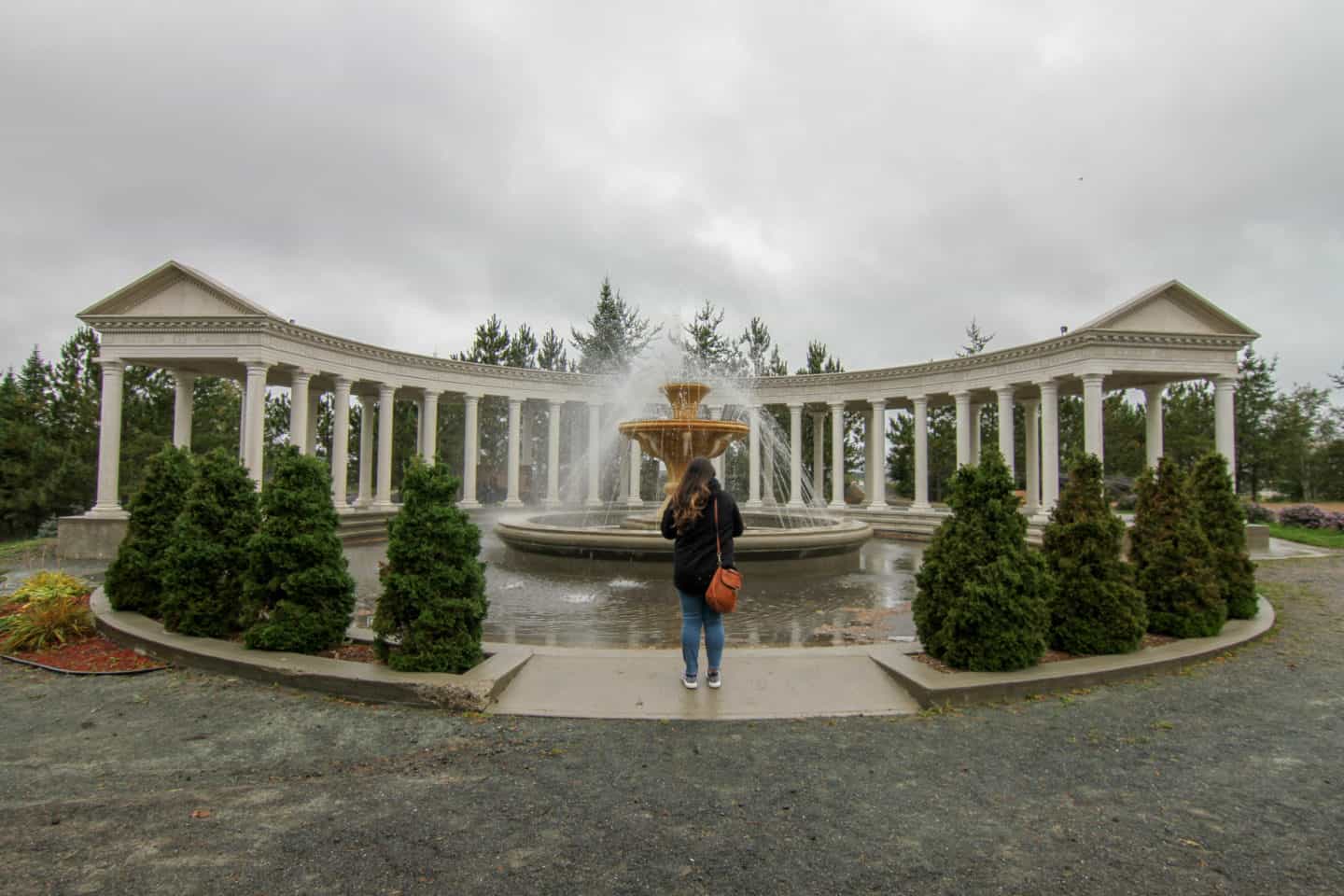 Take in the Giant Nickle at Dynamic Earth
One of the most recognizable landmarks in Sudbury is the Giant Nickle at Dynamic Earth. If you're not familiar with our Canadian currency, this giant one is our 5-cent nickle. I don't think it's been confirmed as the world's biggest coin but it definitely has to be in the running for it. Standing tall at 9 meters in diameter and weighing 13,000 kilograms it's pretty impossible to miss it while driving around the area. The nickle was built by Ted Szilva and Bruno Cavallo and is meant to represent the Sudbury nickel miners.
If you're not visiting Dynamic Earth there is a parking fee to enter the area but if you let the attendant know you're only there to see the Giant Nickle they may let you in anyways! We've gotten lucky and both times we've been there (on weekends) there hasn't even been an attendant!
Visit Dynamic Earth
Dynamic Earth is operated by Science North and is an interactive science centre. While it is only open between the first Saturday in March and the last Sunday in September it's worth a visit if you happen to be there during those times. We unfortunately got lucky with timing since we were there in September but it was under construction and therefore closed. Boo! If you do want to visit, check out their website for specific hours and admission prices.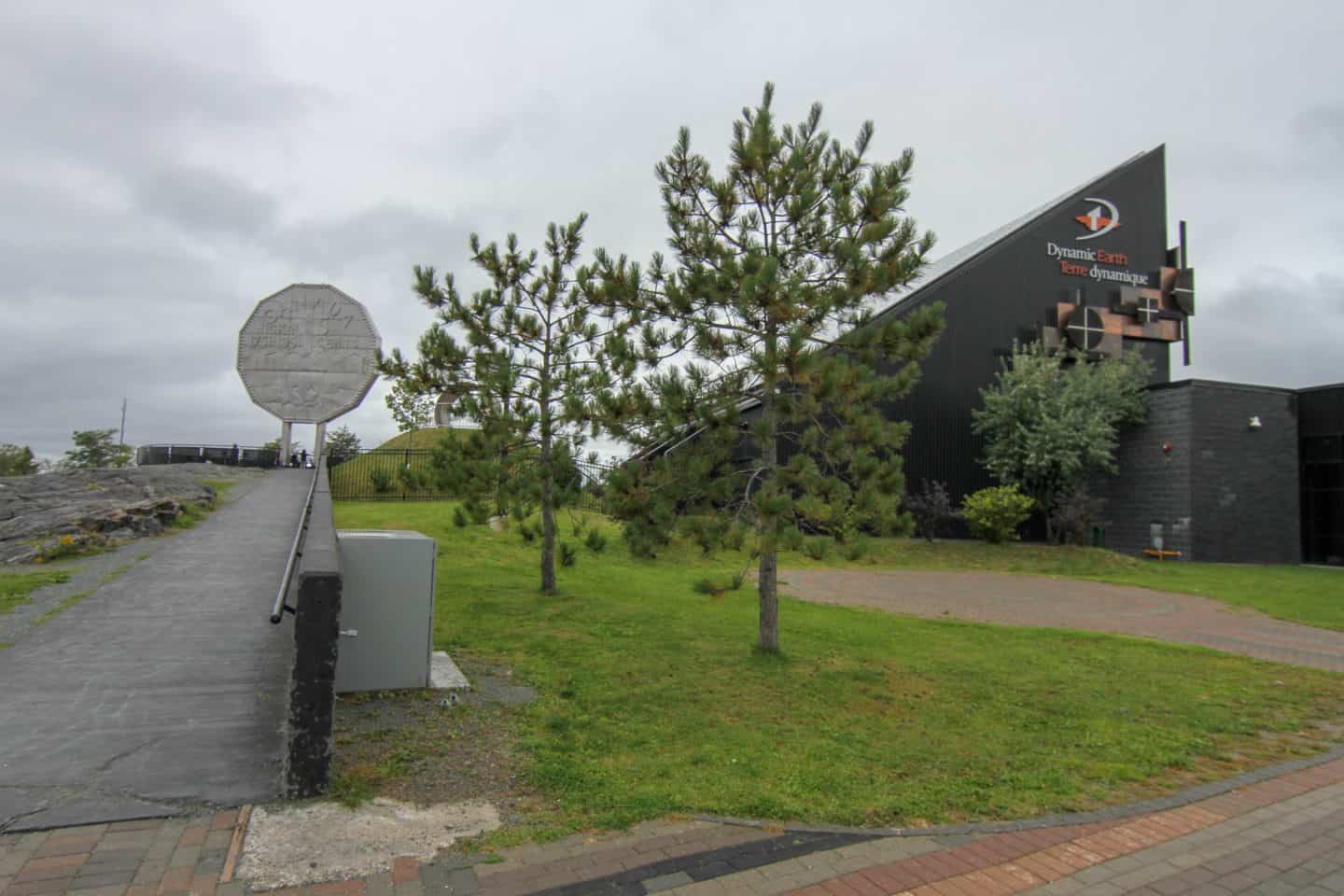 Visit Science North
Science North is arguably Sudbury's main attraction. They're pretty much the go to destination for science and is definitely fun for all ages. There's an IMAX theater, a planetarium, a food court and even an escape room! There's a ton to see and do within Science North but they've even incorporated the outside of it. You can stand on top of the world if you'd like to! It's super cool features like this that make Science North such a cool destination. I have to emphasize checking out the planetarium because it is an absolutely amazing experience!
If you do want to visit, check out their website for specific hours and admission prices.
Grab some lunch at Deluxe Hamburgers
At 1737 Regent Street you will find Deluxe Hamburgers and their iconic single arch ironically located right across from the double arched McDonald's. Deluxe Hamburgers is a Sudbury staple and has been around for almost 60 years at this point. They're a perfect stop for lunch because not only are their prices ridiculously reasonable, you're also supporting a local business!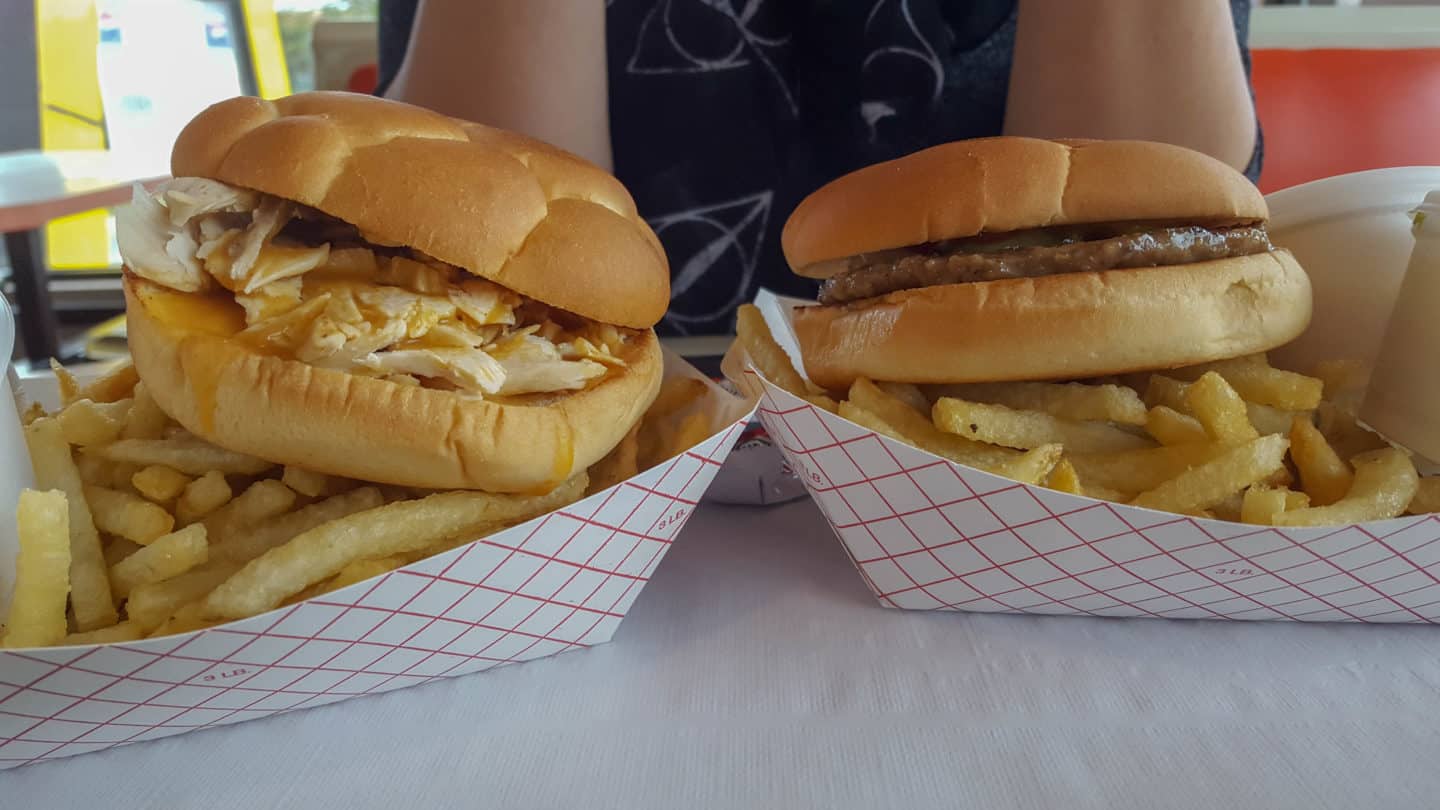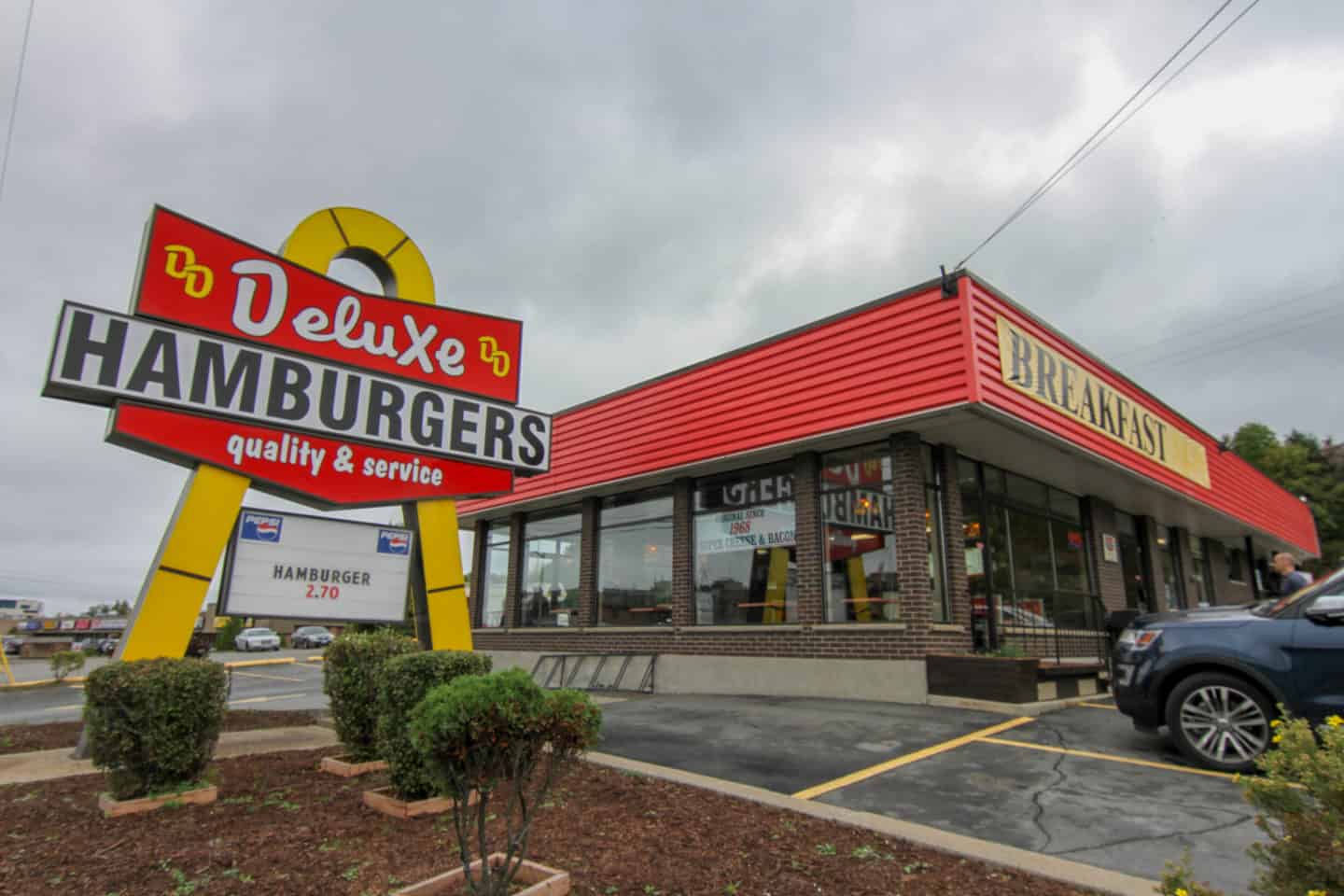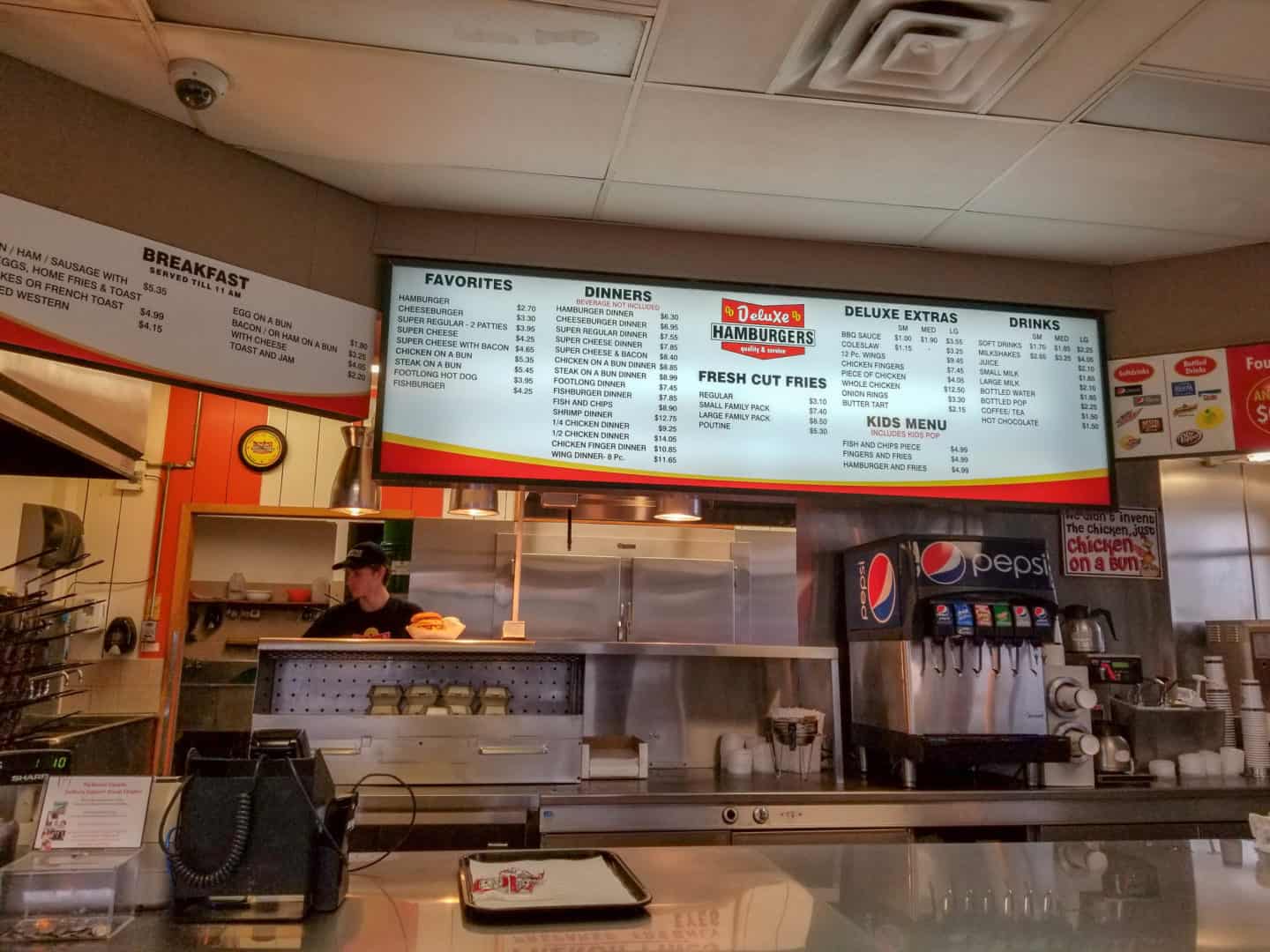 View the tallest chimney stack in Canada (!)
At 380 meters the Inco Superstack is the tallest chimney in Canada and the Western Hemisphere in general! It's also the second tallest freestanding chimney in the world. While you can't do much but admire it and take a picture, you should definitely do it soon because it's been announced that the chimney stack will be decommissioned and dismantled in 2020!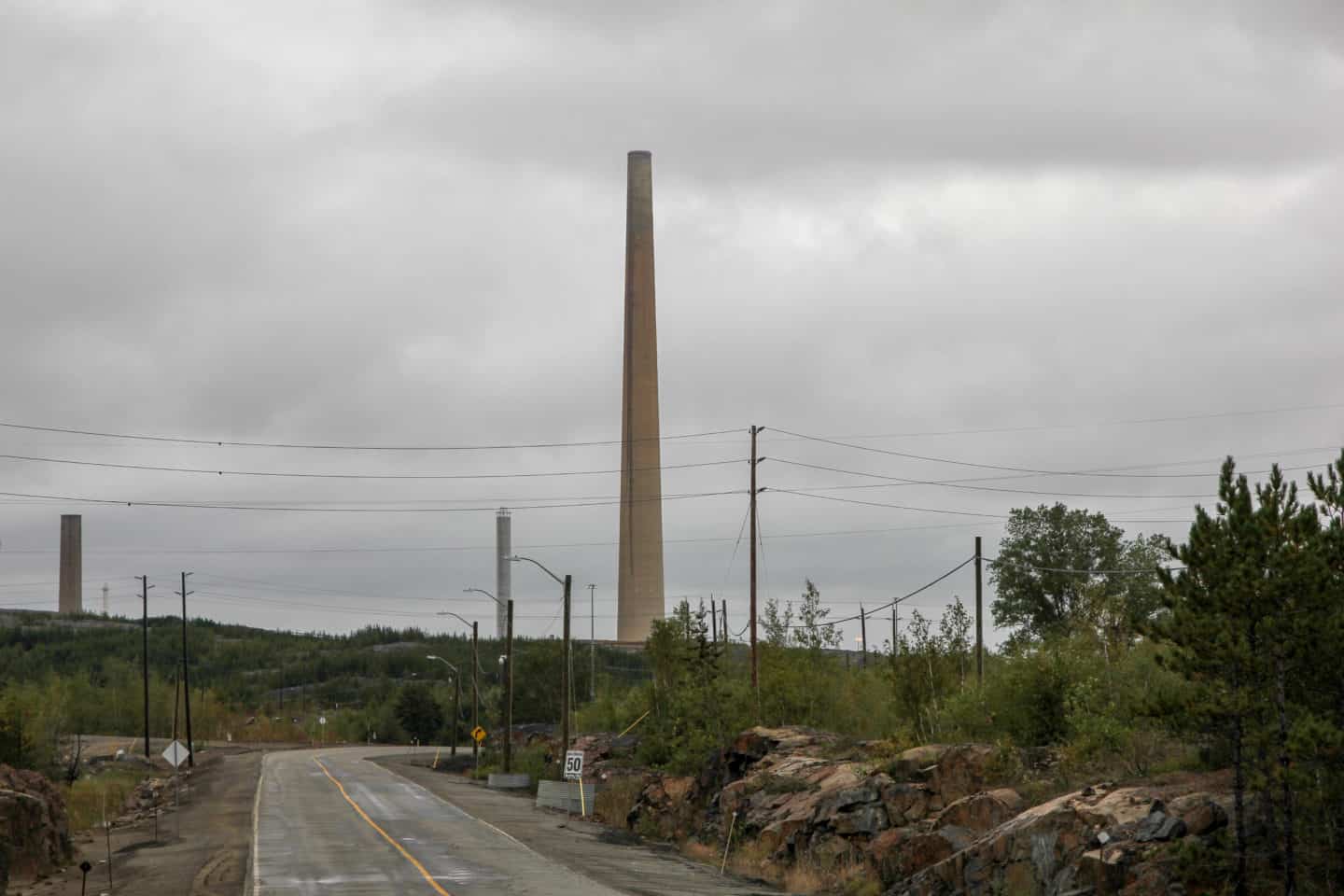 Hike in Killarney Provincial Park
Killarney Provincial Park is located about 1 hour and 15 minutes Southwest of Sudbury. It's a beautiful park with lots of great trails and views. If nature's your thing I would definitely recommend dedicating perhaps 1 of your 2 days in Sudbury just to the park. It was fairly chilly when we were in Sudbury already and we had a busy weekend so only one hike was on the agenda for us. That hike was the Granite Ridge Trail which is listed as a moderate, 2.5 km, 1 hour hike. To me it's a bit of a stretch to get it done in 1 hour as parts of the trail has pretty steep inclines but we did it in just over the 1 hour mark (closer to 1 hour and 20 minutes) so it's a nice trail to do to experience the park without spending the entire day there if that isn't what you're wanting to do. Plus, the views from the top of the trail are fantastic!
Grab Dinner at Killarney Harbour
Killarney Harbour is located about 15-20 minutes outside of Killarney Provincial Park and is an excellent place to grab some dinner. They've got a lovely fish and chips place right on the water that serves up some excellent food and a stunning view of the sunset if you happen to catch it!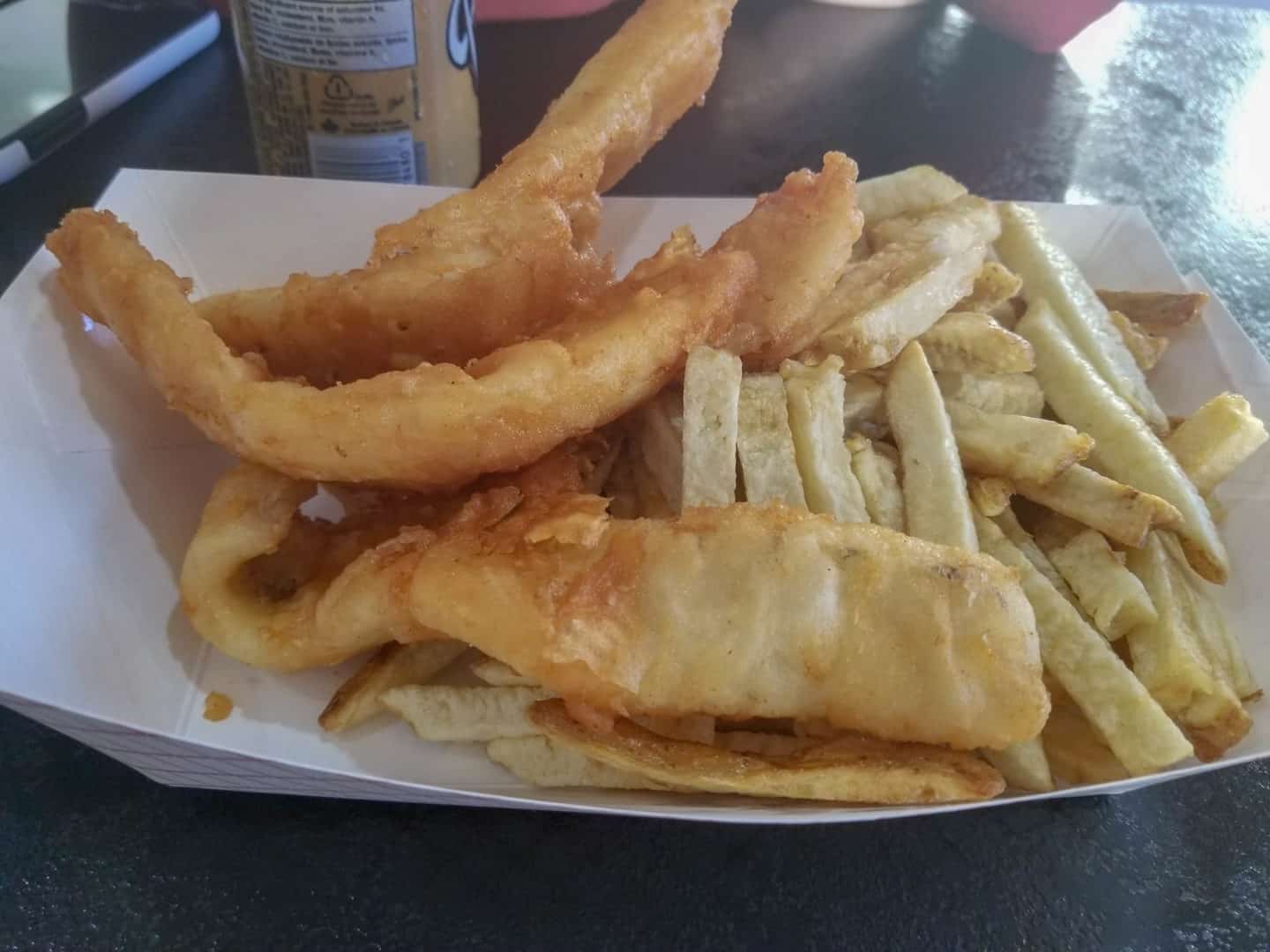 Killarney Provincial Park was officially designated a dark sky preserve in the summer of 2018 which means it's an absolutely fantastic place to go star gazing and since you're already in the area after dinner you may as well head back into the park to check some skies out! Who knows, you may even catch the Northern Lights?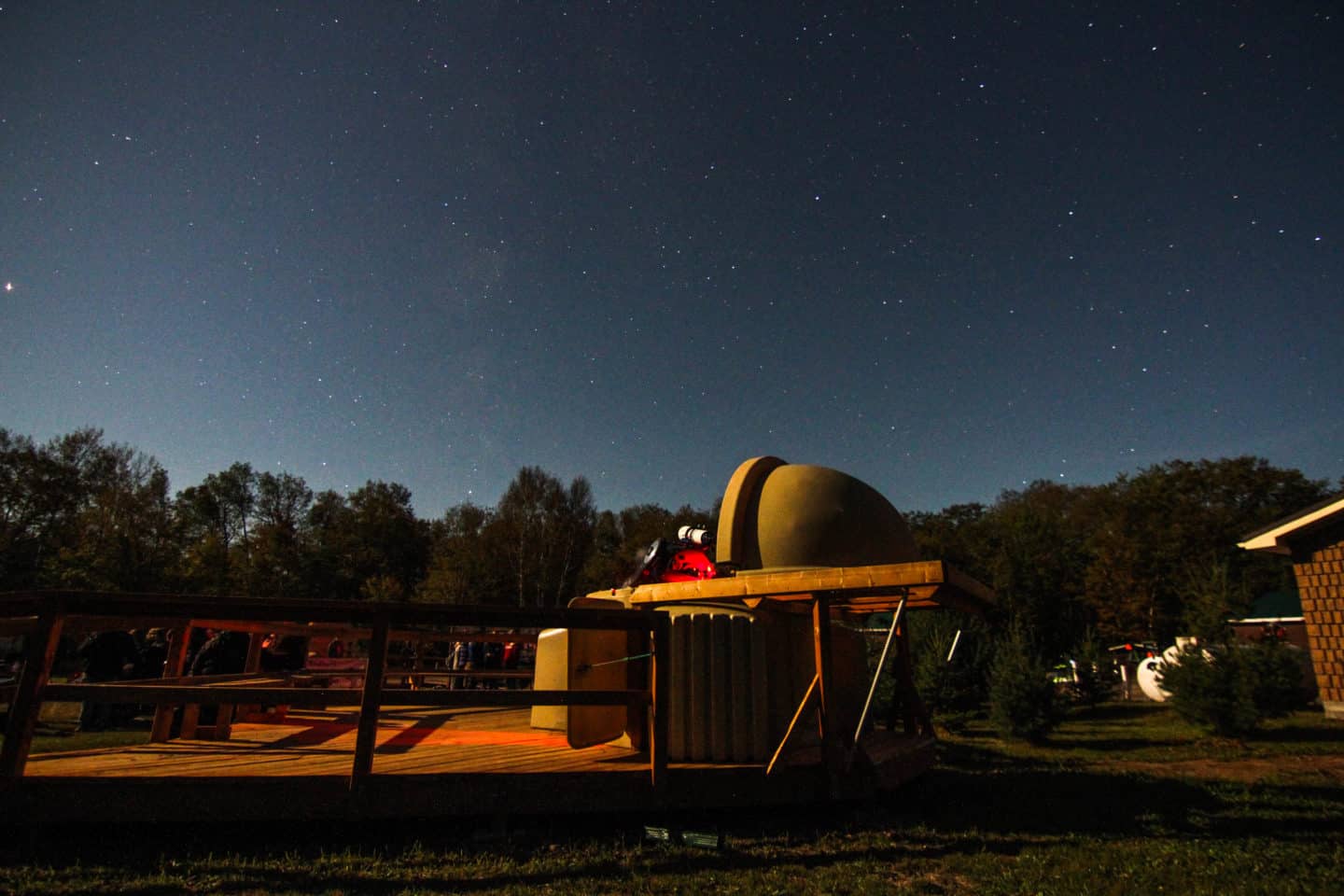 Go Shopping
Sudbury actually has a lot of shopping so why not spend some time browsing local stores? A super popular one is Bay Used Books and while we waited it out for a while it was closed when we were there and we didn't get a chance to pop in!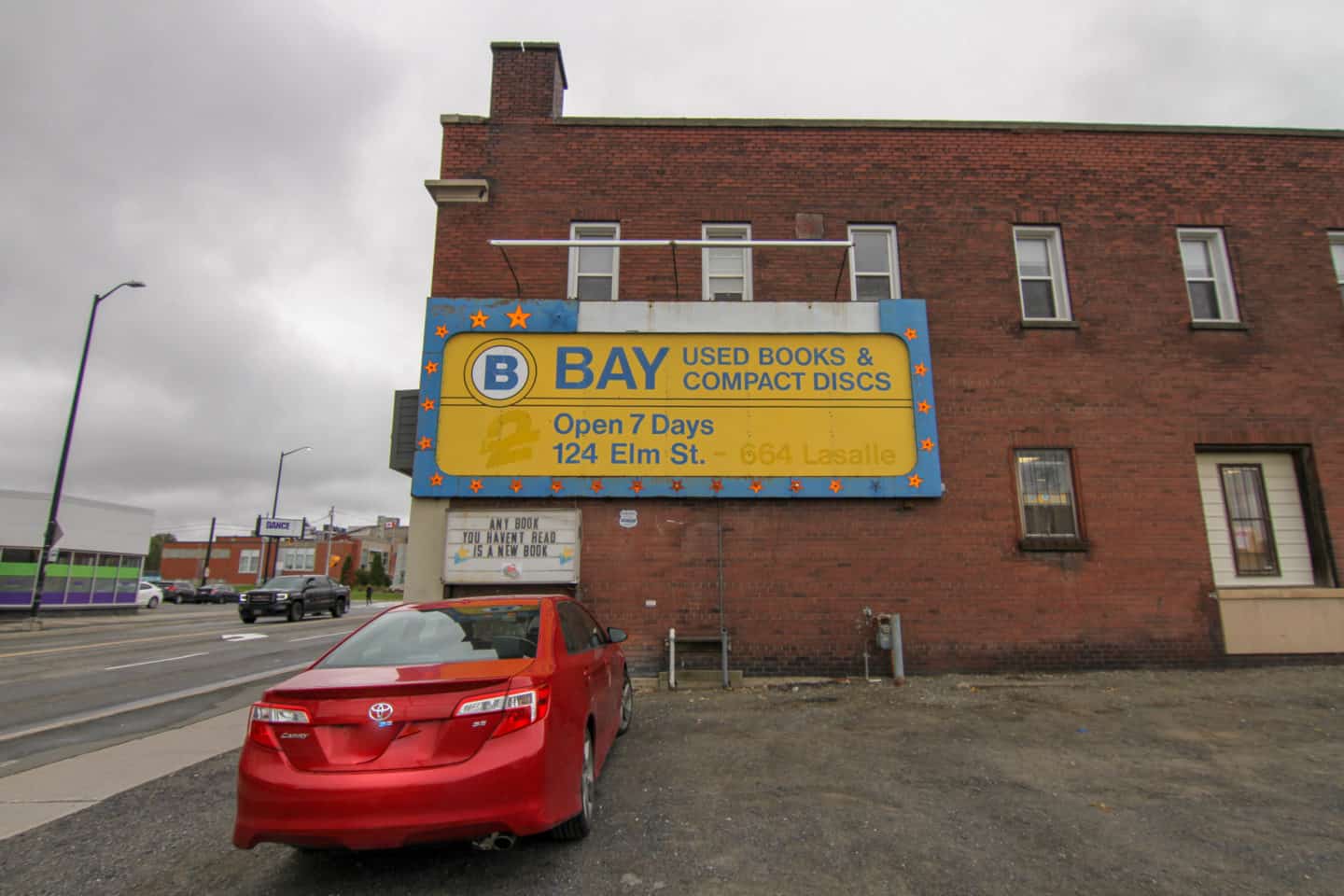 Hang out in Bell Park
There are a ton of parks in Sudbury that you can hang out in but one of the bigger ones is Bell Park. It's in downtown Sudbury and borders Ramsey Lake. The park has a number of amenities like an amphitheater, playgrounds, beaches, a gazebo and so much more. It's a great place to unwind and spend some time!
Map of Things To Do in Sudbury
Just to make it a little bit easier to plan your itinerary I've put together this map of all the things to do in Sudbury that were discussed above:
More Things To Do
If you've got more time you should consider checking out the following activities as well:
Exploring Lake Laurentian Conservation Area – this is a stunning area of nature and you could easily spend half a day here!
A.Y. Jackson Lookout & Onaping Falls – Located about 35-40 minutes outside of Sudbury is the fine looking Onaping High Falls and the A.Y. Jackson Lookout which provides you great views of the falls. There's some hiking trails and a walking tour in the area and a must do if waterfalls are your thing!
Visit some of the museums in town – Sudbury has a few museums worth checking out that are all honoring local history and culture like the Flour Mill Museum
Explore town by walking/driving around and taking it all in!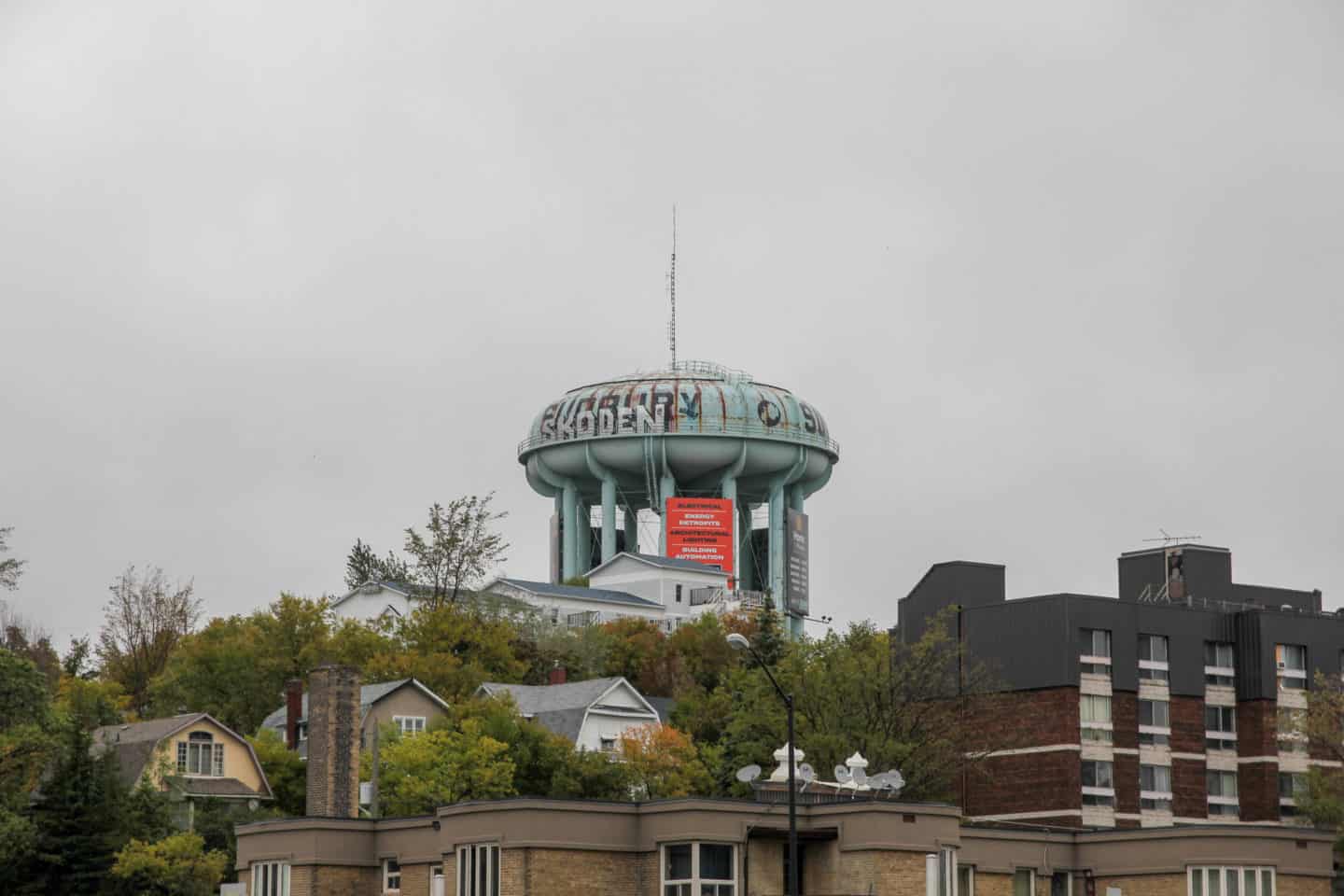 Have you been to Sudbury? Would you consider going? Let me know in the comments and as always pin this post for your own upcoming visit!