Trying new foods is a great way to get a taste of a culture, especially if you don't have a lot of time to spend in one place. Lots of people travel for food and it's a great way to experience the local culture. When we spent two days in Dubai we had the benefit of being shown around by a local (and an old friend!) so she took us to some absolutely great places and I now of course have to share some places to eat in Dubai. We managed to do all 6 of these in the two days we were there but you can/should probably spread them out if you're watching your calories haha. Dubai is definitively a capital city in the sense that it's food scene is incredible. That being said, a lot of the foods are more Western. If you're looking for old school traditional food my suggestion is to head to Old Dubai where this is a lot more accessible. The rest of Dubai is definitely more focused on beautiful restaurants, Instagram friendly food and bringing you everything you could ever want from around the world.
PappaRoti
PappaRoti is a Malaysian cafe chain that's been made incredibly popular in Dubai and there are now 31 locations all around the UAE. You'll find a lot of the locations in malls but a gorgeous stand alone location can be found on Jumeirah Beach which is the one we went to. The concept of PappaRoti is really simple and their menu pretty much boils down to their signature bun dish. It's made of a coffee coated butter bun which has a soft and buttery center. You can get the original bun or you can get it with a bunch of toppings. Like you can see in the below pictures we opted for a couple of different toppings and they were all really tasty. 1 bun costs about 12 AED with each topping costing 5 AED. A combination of an icecream scoop and a flavored bun will cost 22 AED. PappaRoti also has a huge selection of drinks including juices, smoothies and coffee drinks.
Location: Multiple locations but I recommend the one on Jumeirah Beach as it's a stand alone location which high ceilings and it's right on the beach!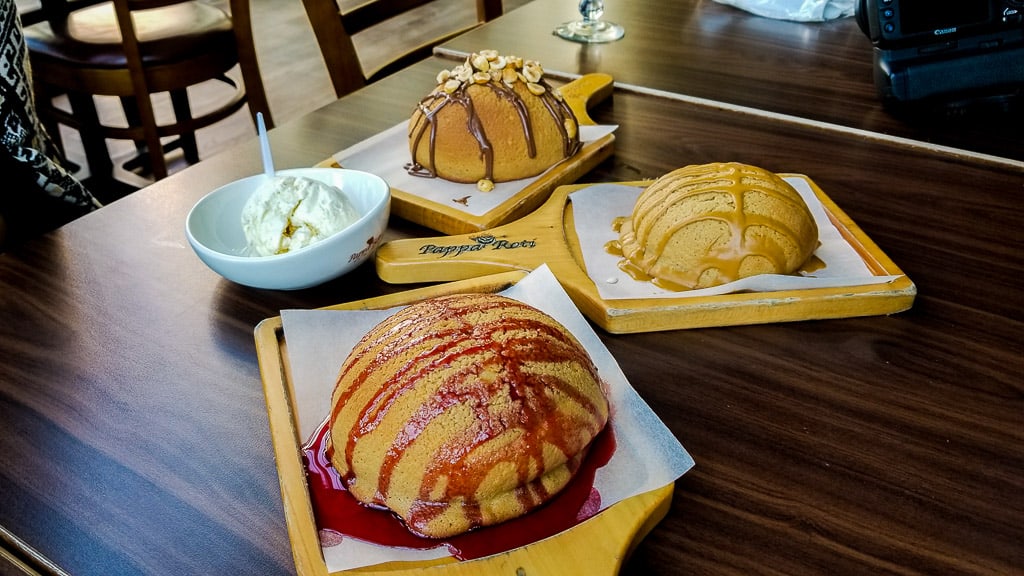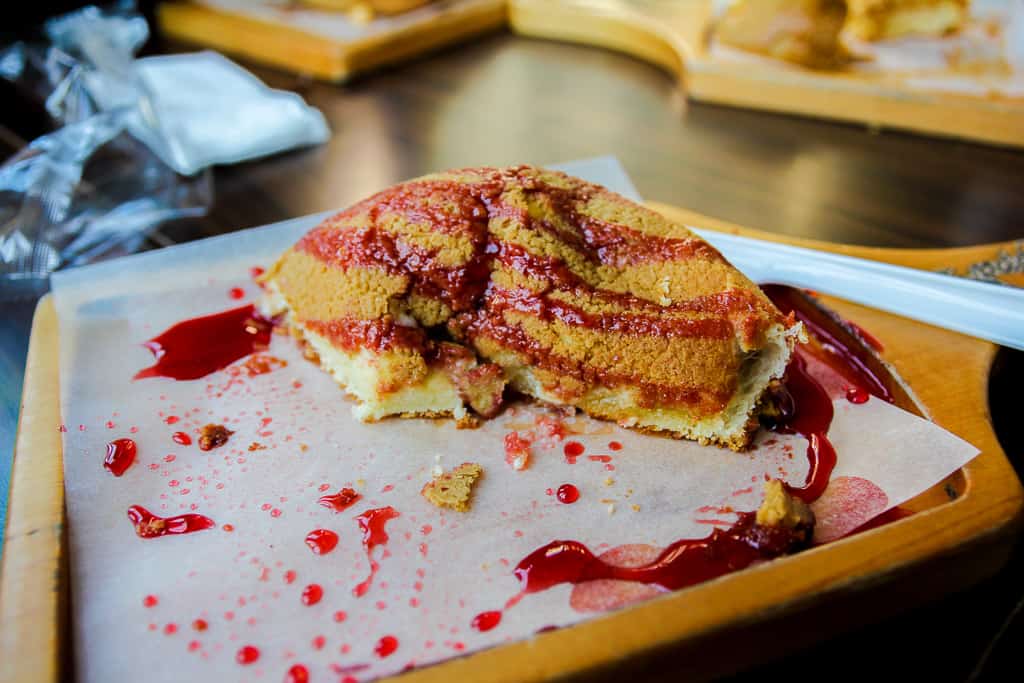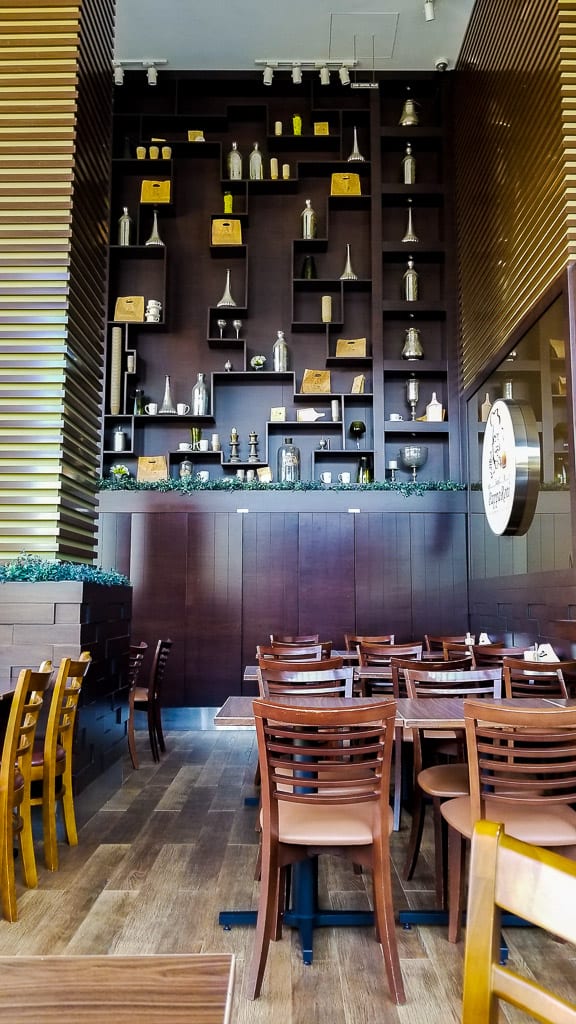 Filful
Filful is pretty much the only Arabic food we had in Dubai. It's located in Box Park and is based on traditional Beirut street food. They're open 24/7 so they're a great choice for a late night snack if you're just on a layover or anything like that. The foods reasonably priced, my shawarma wrap cost me about 17 AED and it came with some pickled vegetables as well.
Location: Boxpark Road, Al Safa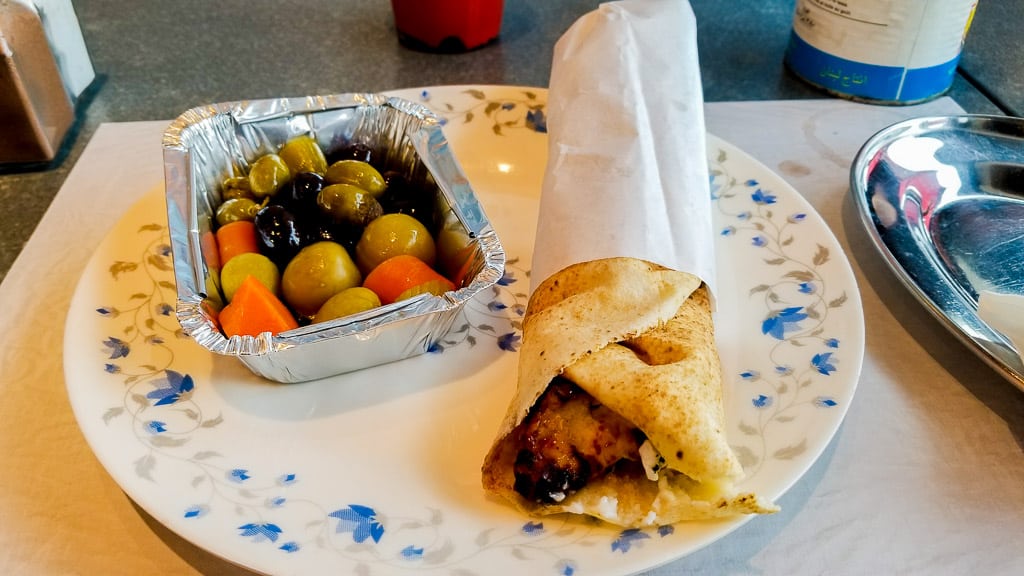 Leopold's of London
Leopold's of London was the first meal we had in Dubai and probably one of my favorite meals. Leopold's has five locations in Abu Dhabi but only one location in Dubai and that's the one on Jumeirah Beach. We sat on the patio overlooking the beach and had a great time people watching. Leopold's has a great extensive menu of both foods and desserts but their high point is the tea. It comes with an elaborate set up that includes a timer for how long to steep everything which I really adored. It's definitely one of the pricier places we visited with 3 main entrees and a couple of drinks costing us about 300 AED. But I will say that it's hard to beat the location and if you can afford it then it's a nice place to spend a little bit extra on.
Location: The Beach, Opposite JBR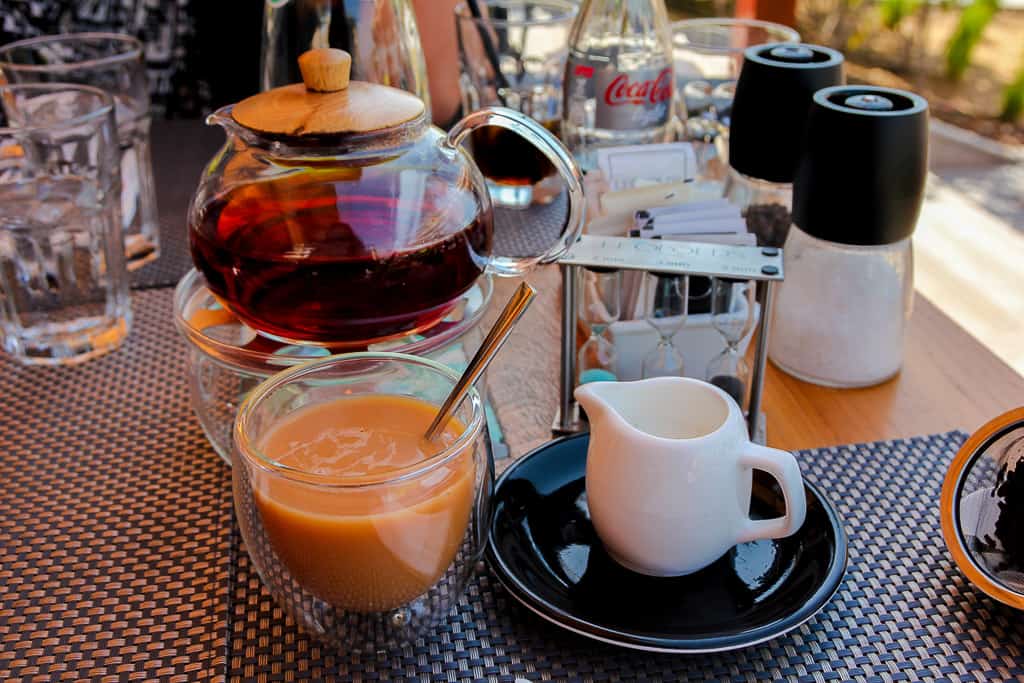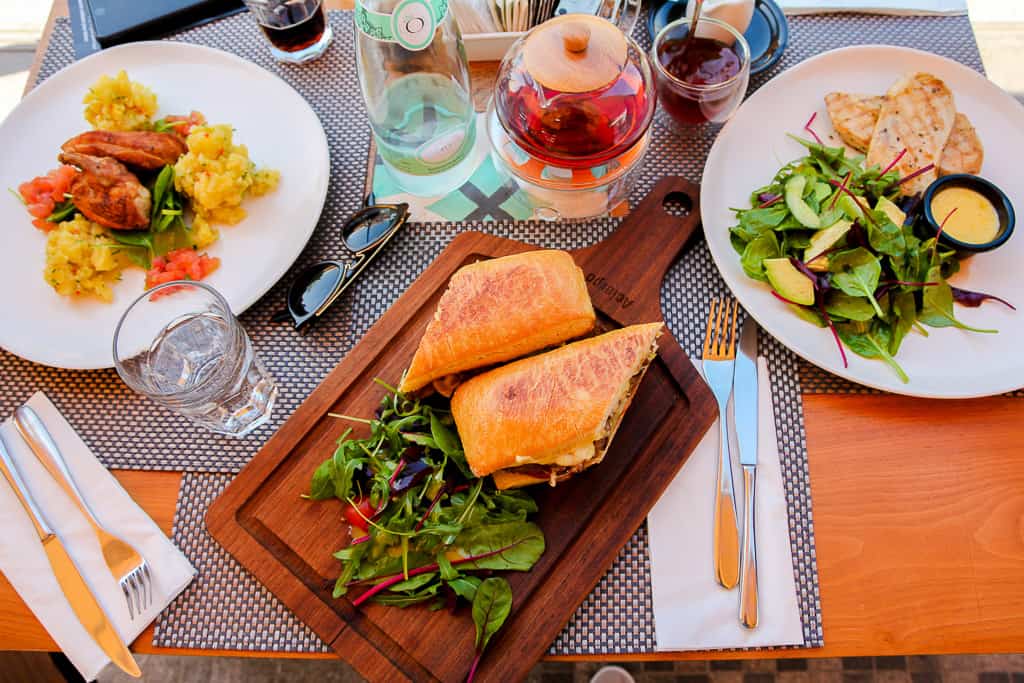 Shakespeare & Co
Shakespeare & Co is another chain in UAE with 36 locations. I tried the one at Dubai Marina Mall. Shakespeare & Co is another place I'm going to recommend strictly for the location. The patio overlooks the Dubai Marina and at night it's absolutely stunning all lit up. Price wise the food was okay and definitely not as expensive as Leopold's. I will say that if it wasn't for the location and the beautiful interior of the restaurant I probably wouldn't have recommended this place. The food is definitely good but there's nothing special about it.
Location: Multiple locations but I recommend the one at Marina Mall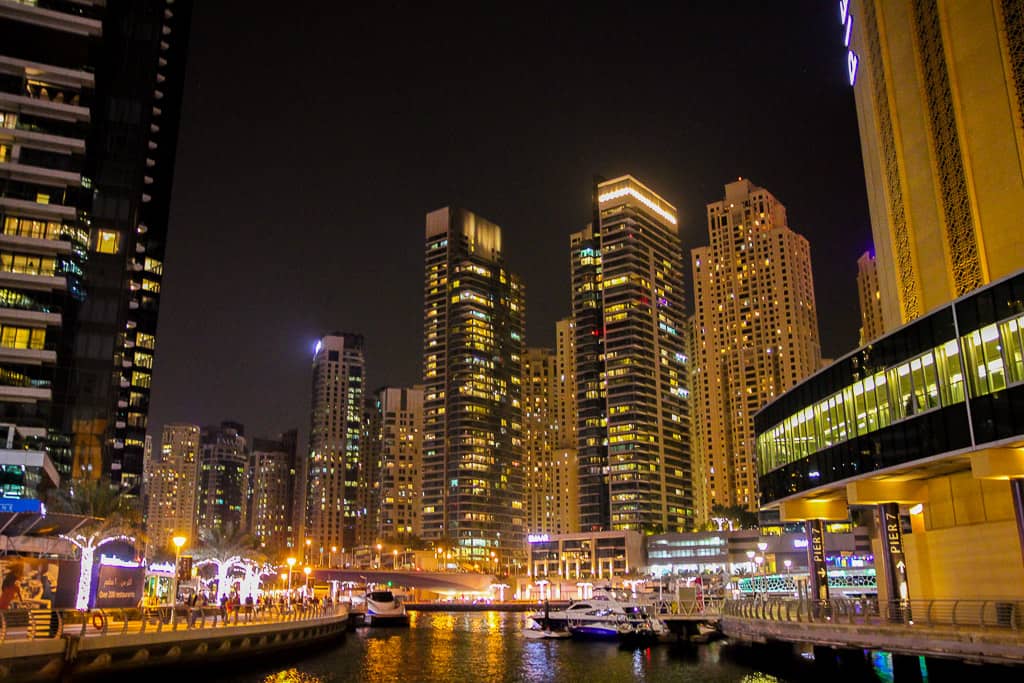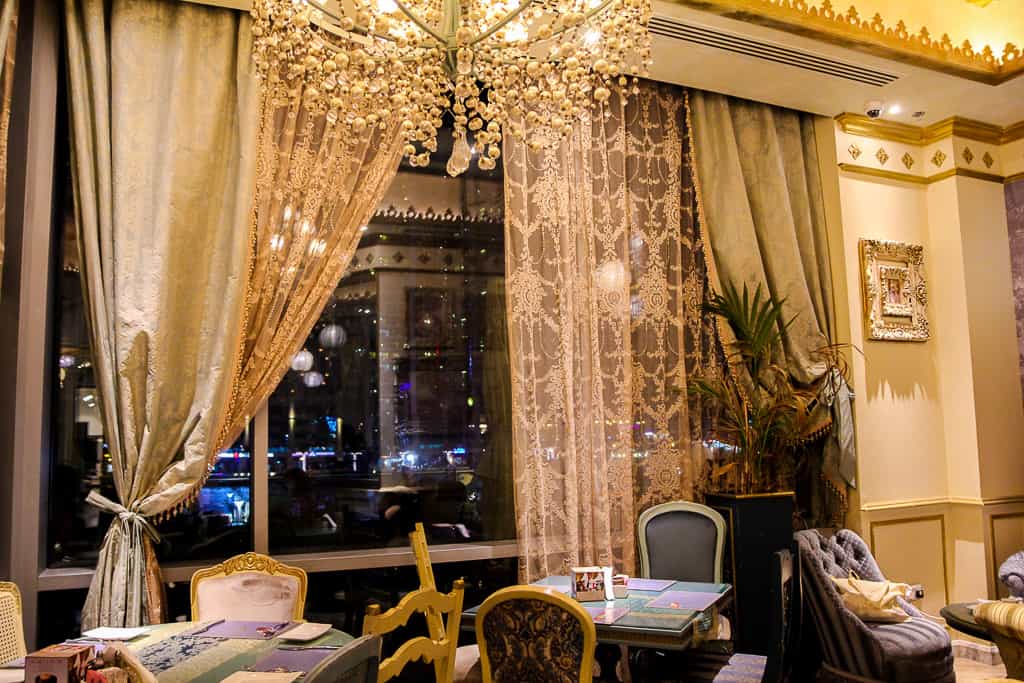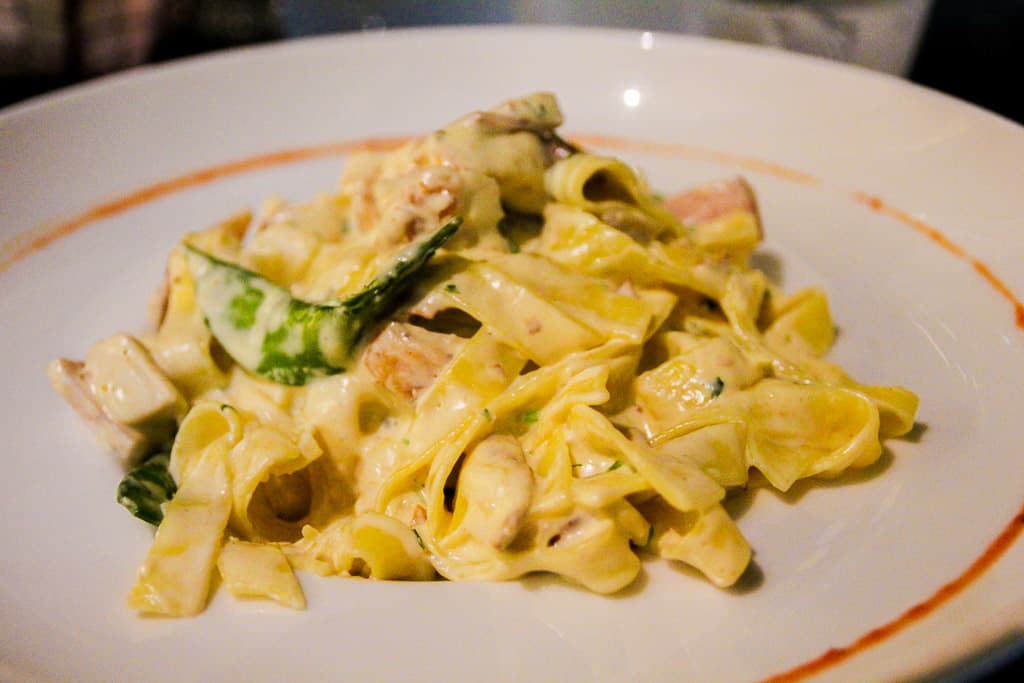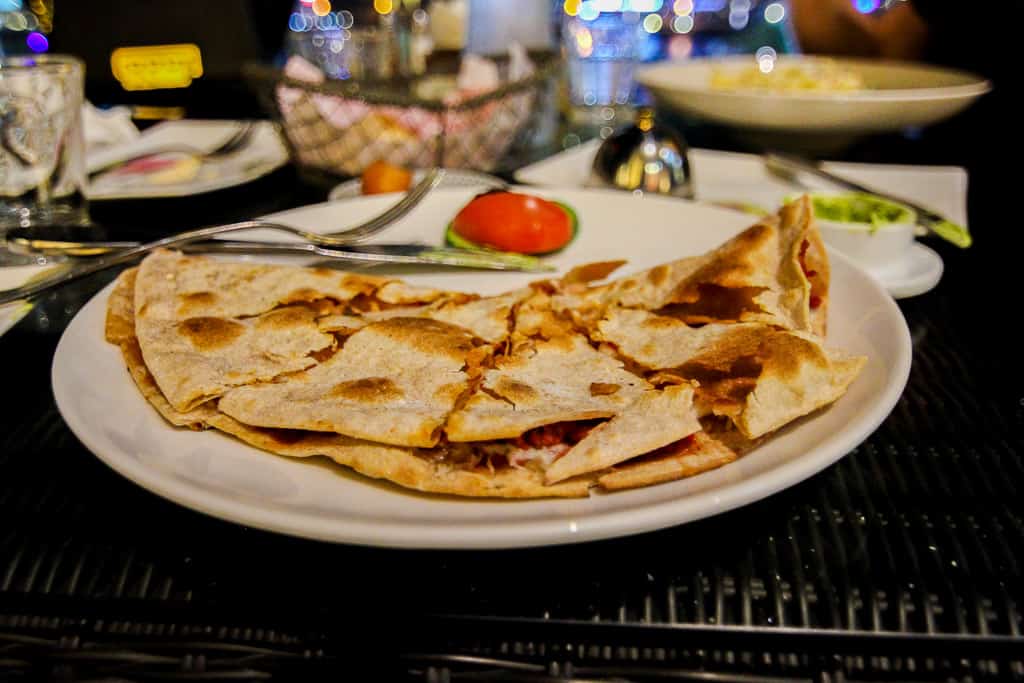 Arabian Tea House
I'll admit that I did not do a whole lot of research on Dubai before getting there because we were staying with a friend who's a local and I was hoping to get some recommendations from her on what to see and do. She took us to the Dubai highlights like the Palm, the Fountain Show, the malls and JBR. But she also took us to Al Bastakiya which is a really cool art neighborhood in Dubai. After taking in sunset and some of the art exhibits we stopped by the Arabian Tea House for some tea and snacks. And holy is this place adorable! With lots of white and blue furniture you'll feel like you stepped onto a Greek Island. It's obviously very instagrammable but we had a great time selecting teas and ordered a fruit platter and some Middle Eastern Dessert to go with our tea. Our friend picked up the bill at this place but I remember thinking the menu prices were fairly decent so I highly recommend this place for a mid-day or late evening snack. If you visit in the evening make sure to check out the exterior afterwards because it gets completely lit up with fairy lights and other decor.
Location: Al Fahidi Street, Bur Dubai, Bastakiya، Opposite Musalla Post Office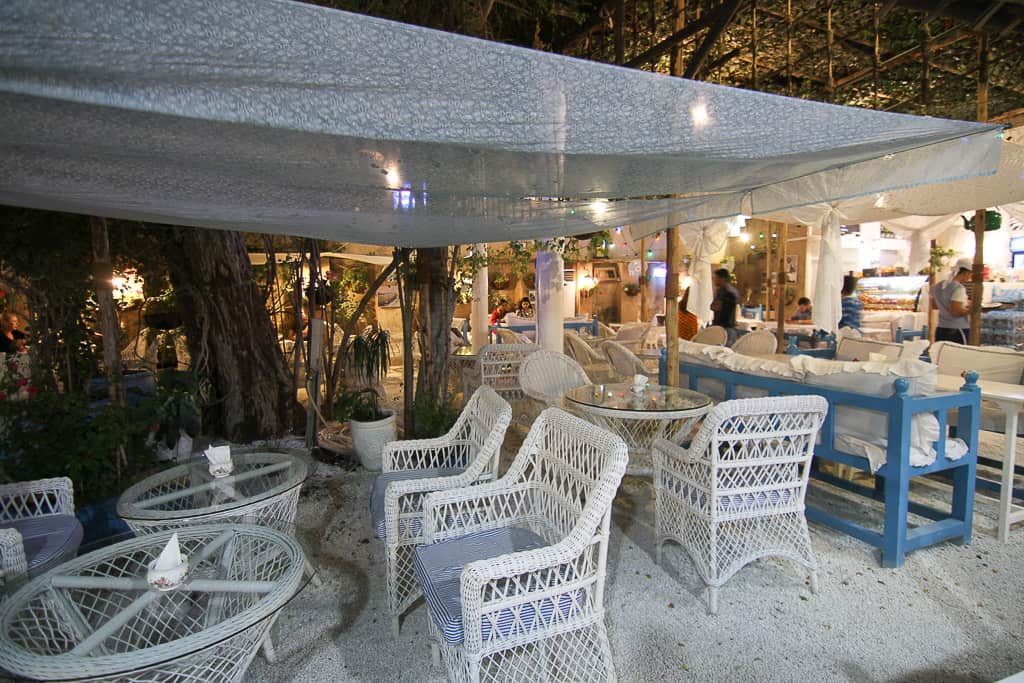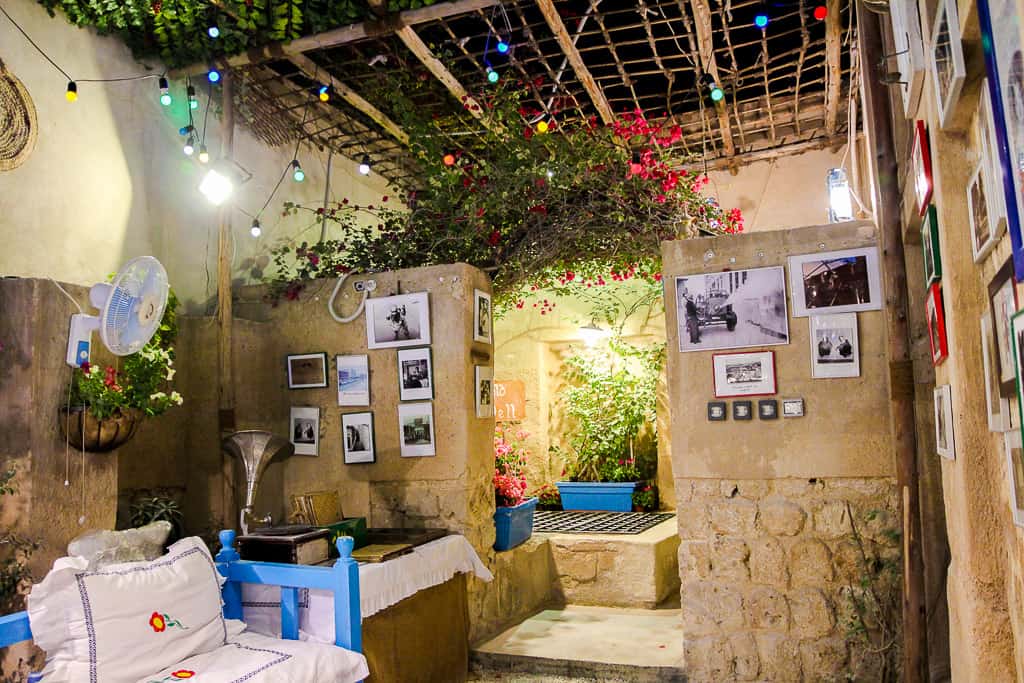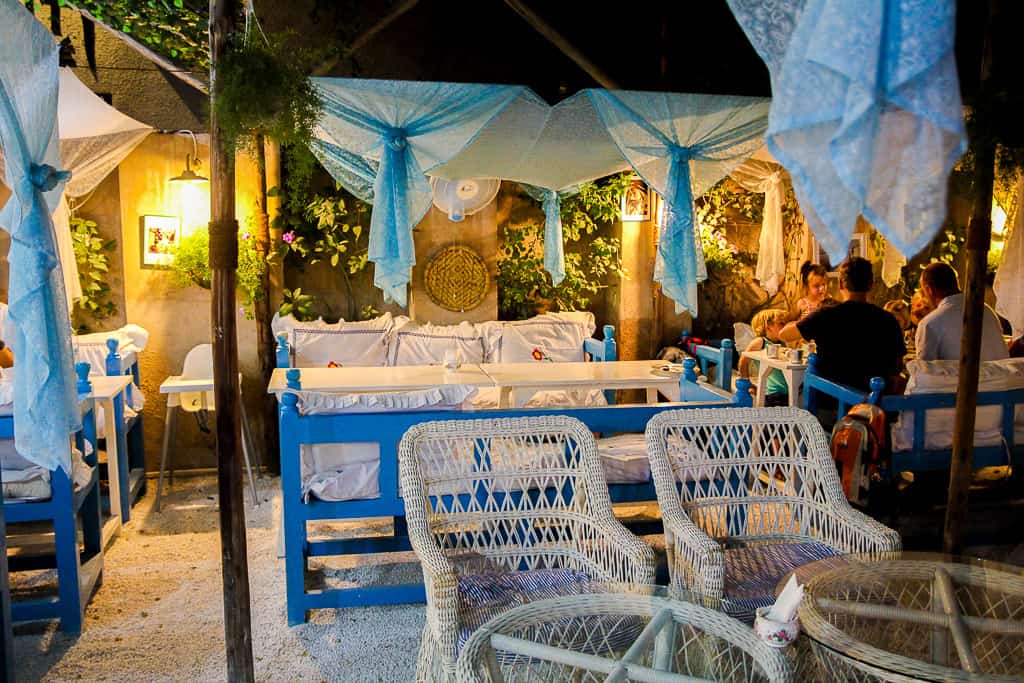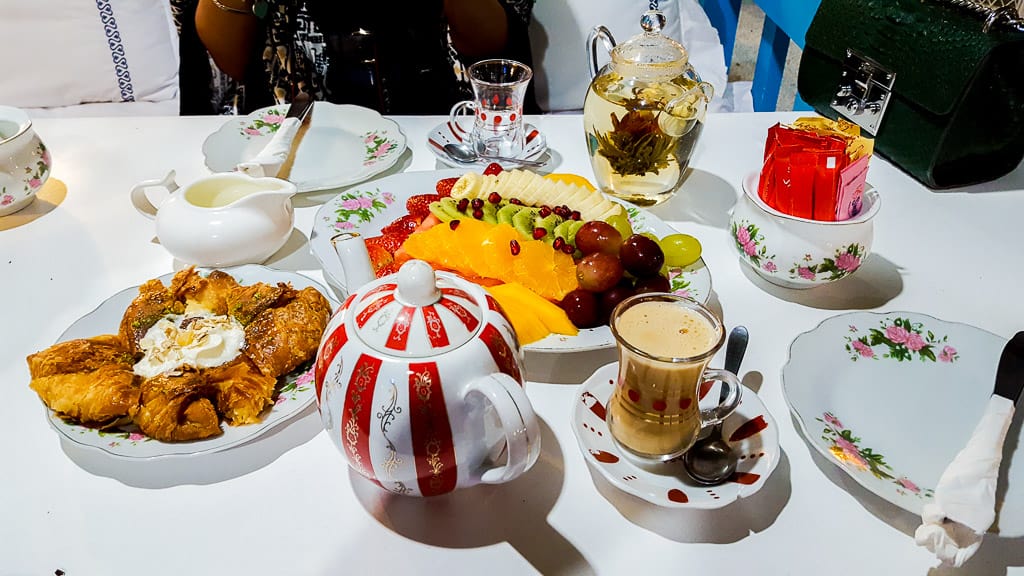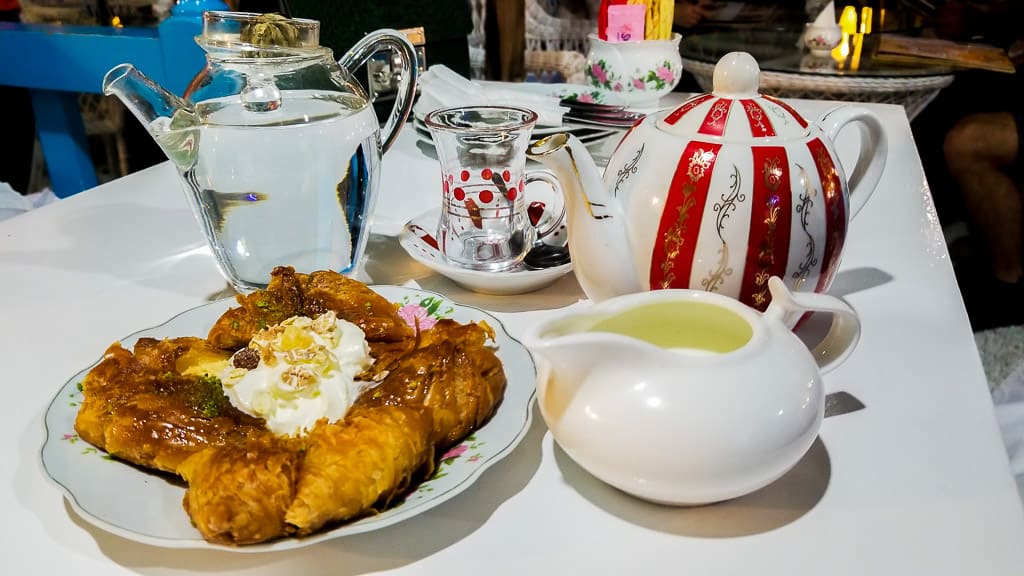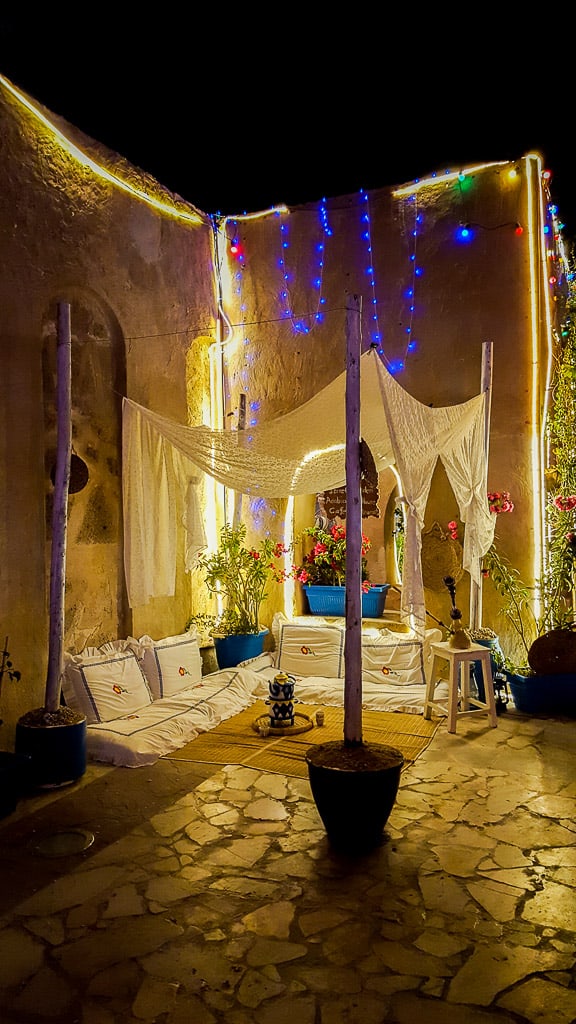 Salt
Salt started out as a food truck on Kite Beach where it's now placed it's permanent location and expanded to have more of a sit down feel with lots of seating, some music and a great location. It's a fairly standard burger place but it is incredibly tasty and made with Wagyu Beef. They've also got some specialty recipes involving Cheetos which I highly recommend checking out.
Location: Multiple locations but I recommend the one on Kite Beach which has a great atmosphere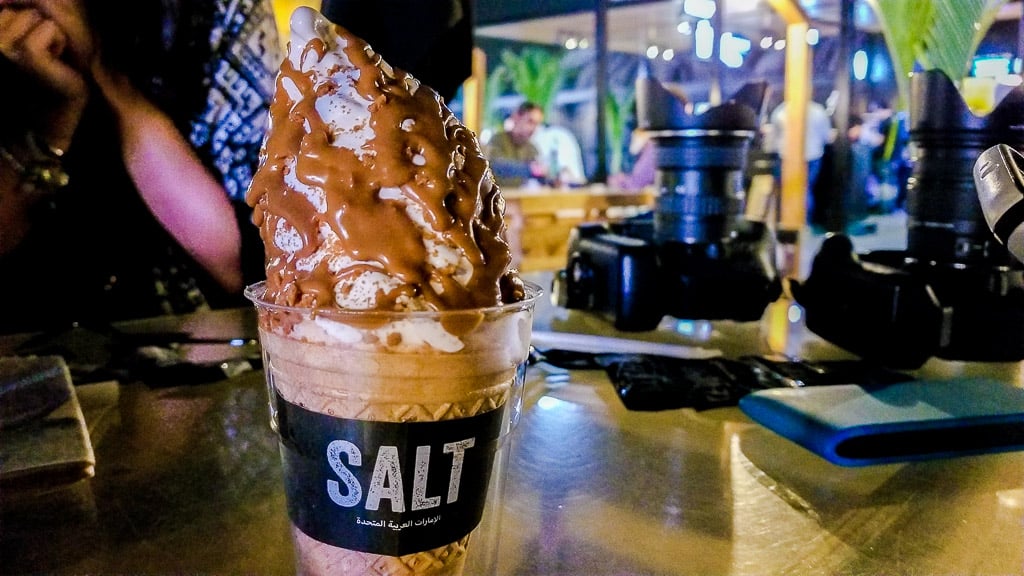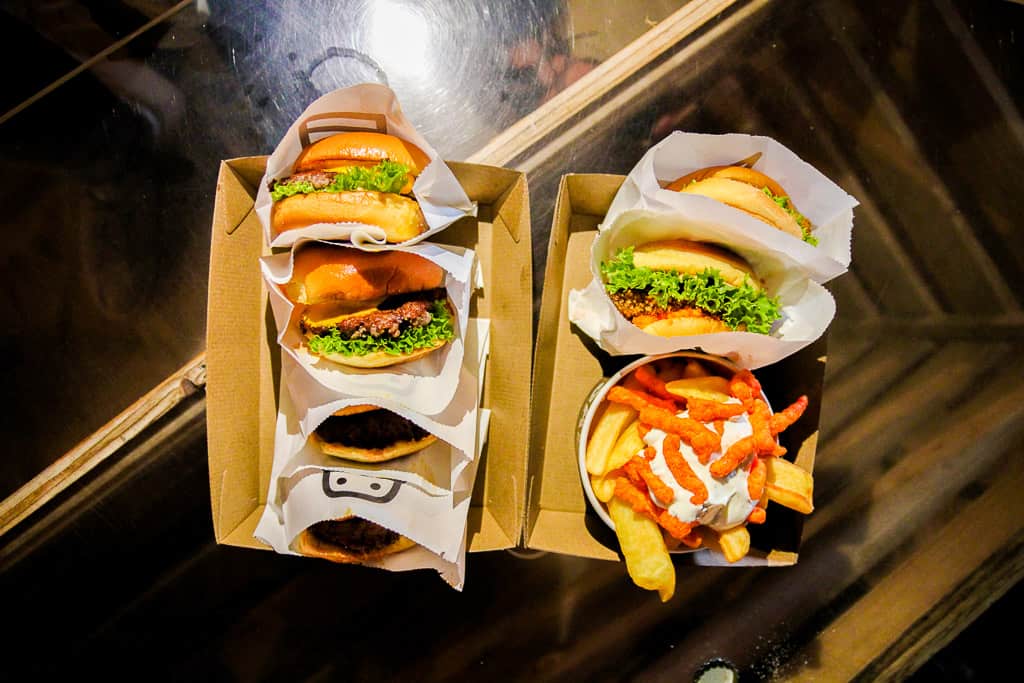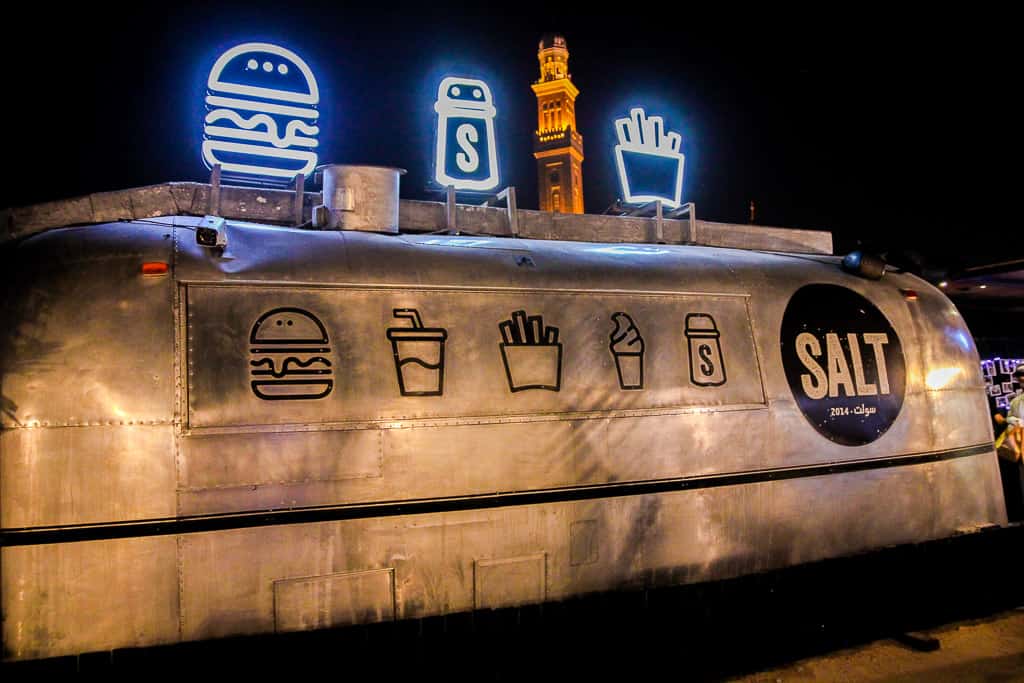 There you have it! My (and my local friends) recommendations for places to eat in Dubai! If you're looking for more suggestions you can check her out on Instagram where she regularly posts about restaurants in Dubai. Have you tried any restaurants in Dubai? Which looks most appetizing to you? Let me know in the comments and pin this post for your own upcoming trip!