If you live in Toronto you're aware of how cold the city can get. And by cold I mean say goodbye to being outside until April. However, in an effort to get people out of their houses a couple of events have been created. One of these events is the Ice Breakers Exhibit at the Water Front. This is an exhibit of 5 art pieces spread across the Toronto Waterfront.
In the true Canadian spirit, I've decided to go out as much as possible during this colder season. What better way to start than to check this event out? So a couple of weekends ago we headed down bright and early on a Sunday morning to find each of the pieces.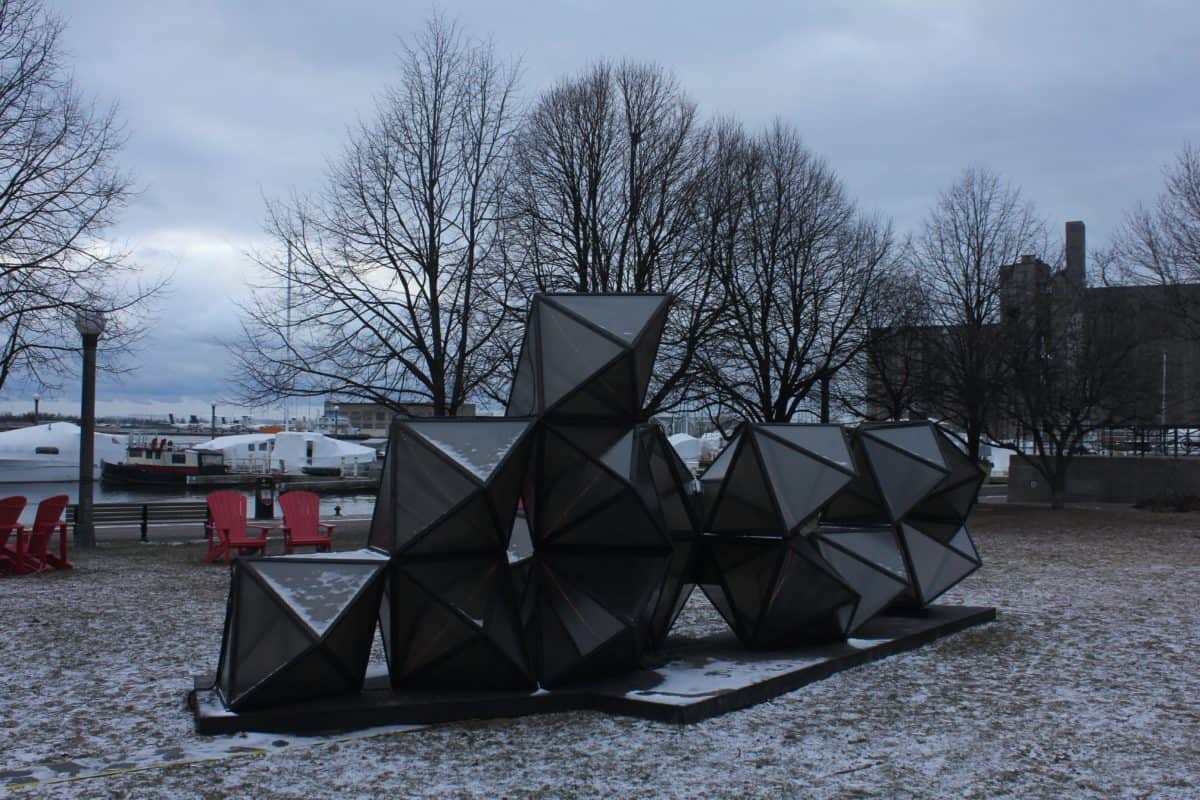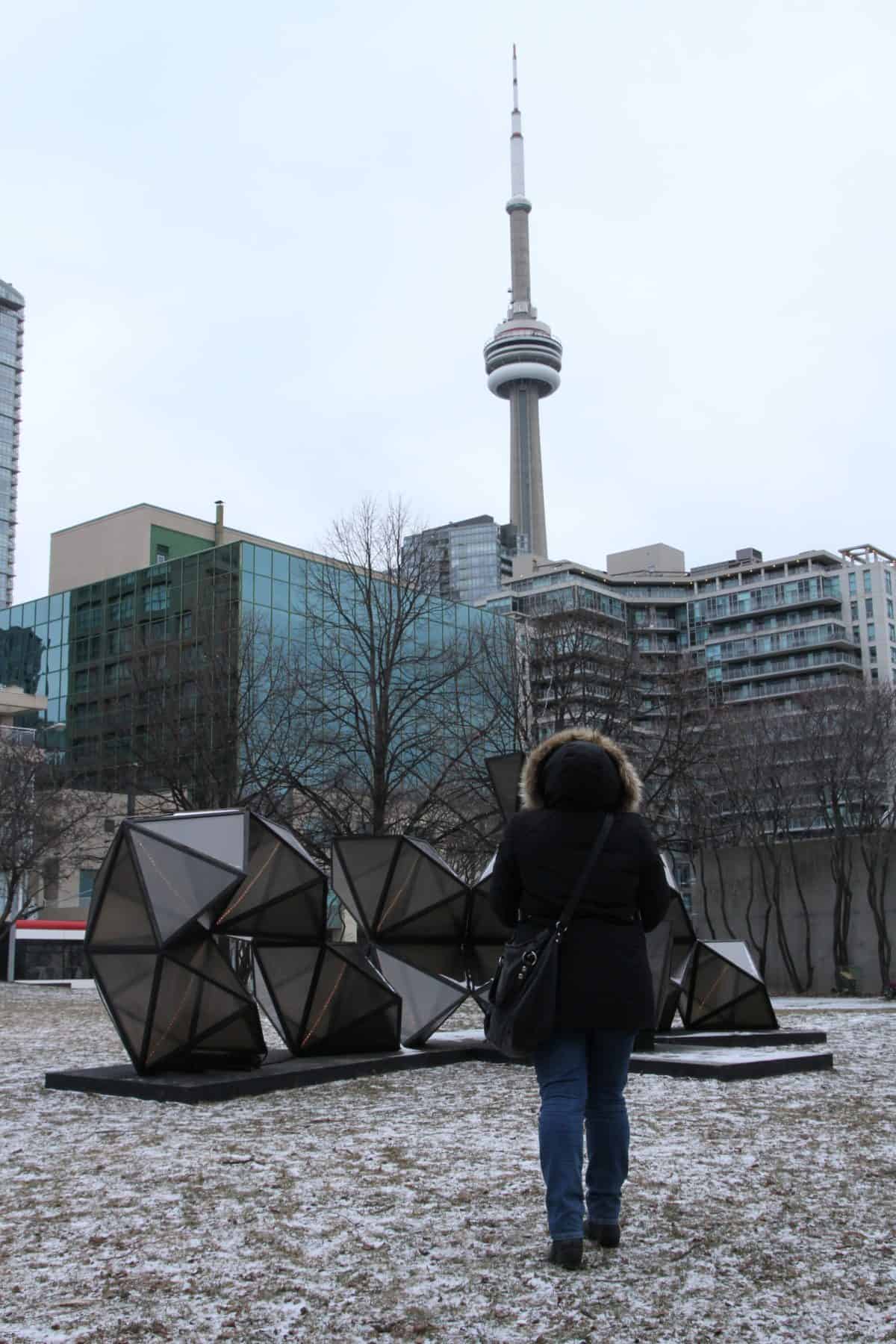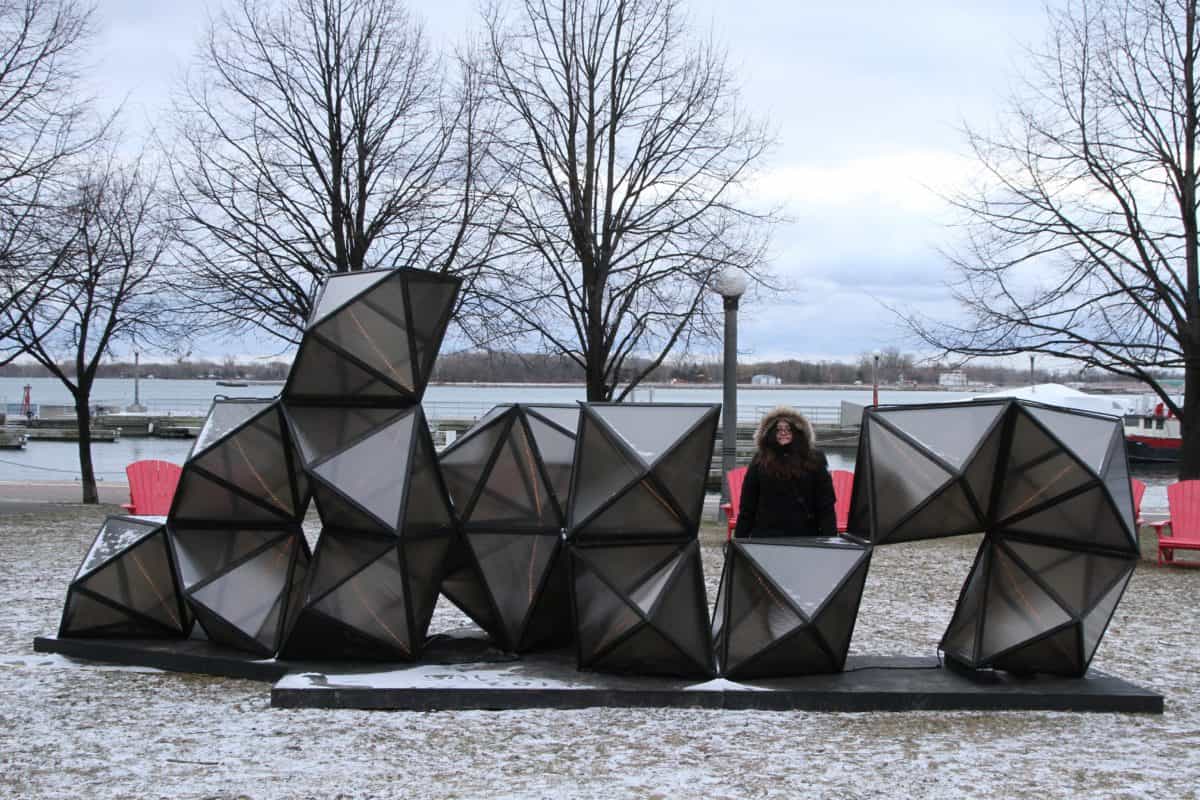 The above pictures are of the piece called Winter Diamonds. This piece is located in the TD Music Garden and is created by Platant. The cubes do light up at night which makes for fantastic pictures and is another reason to check them out!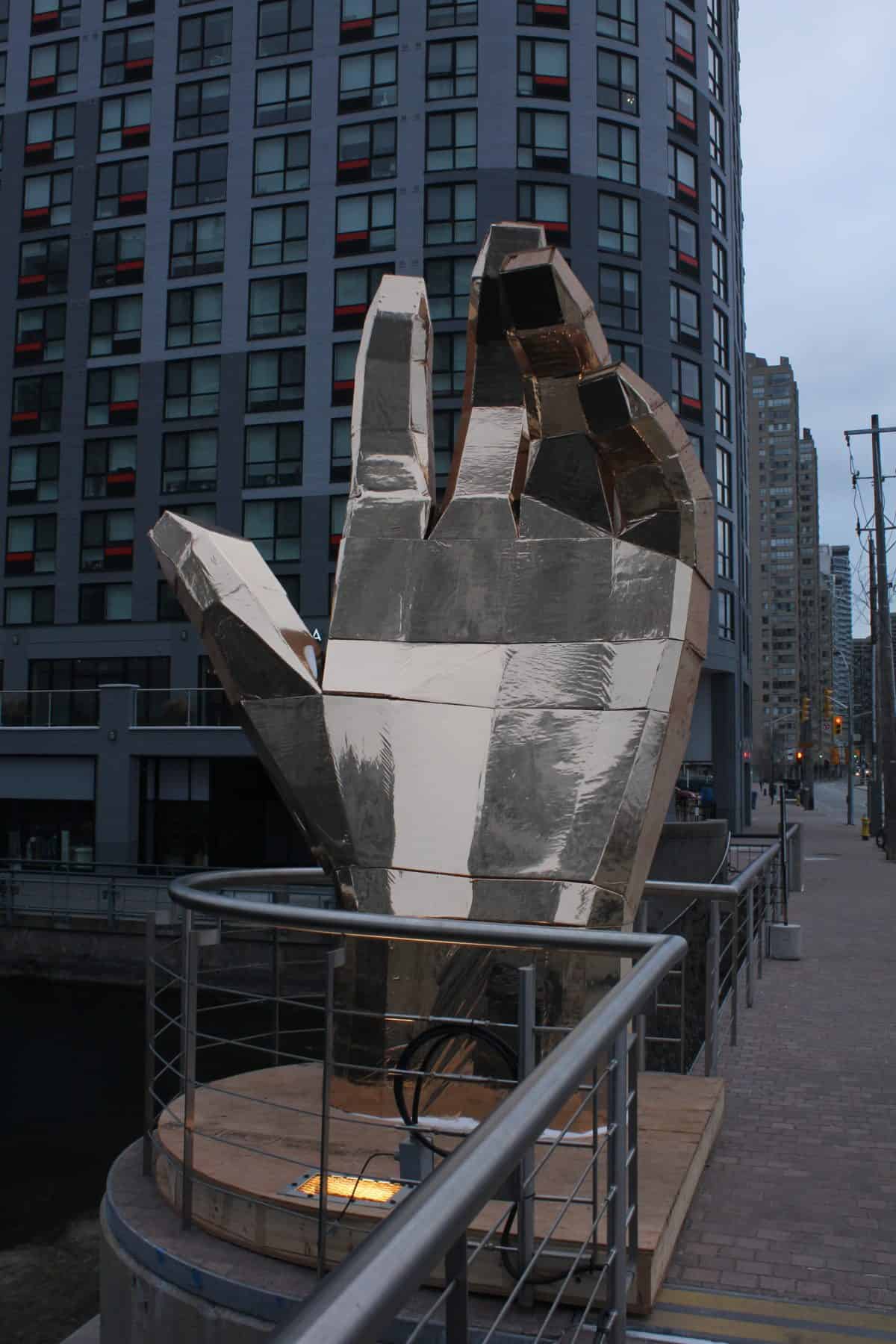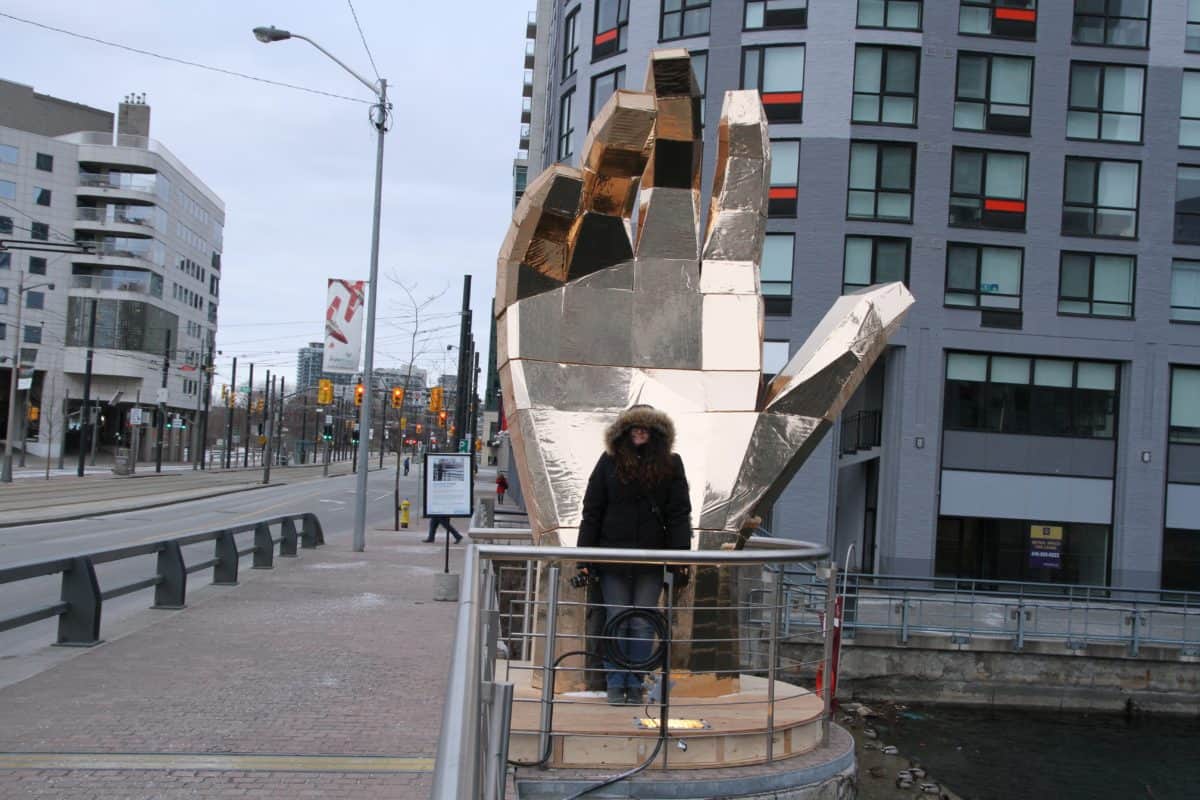 Using myself for scale. These hands are giant!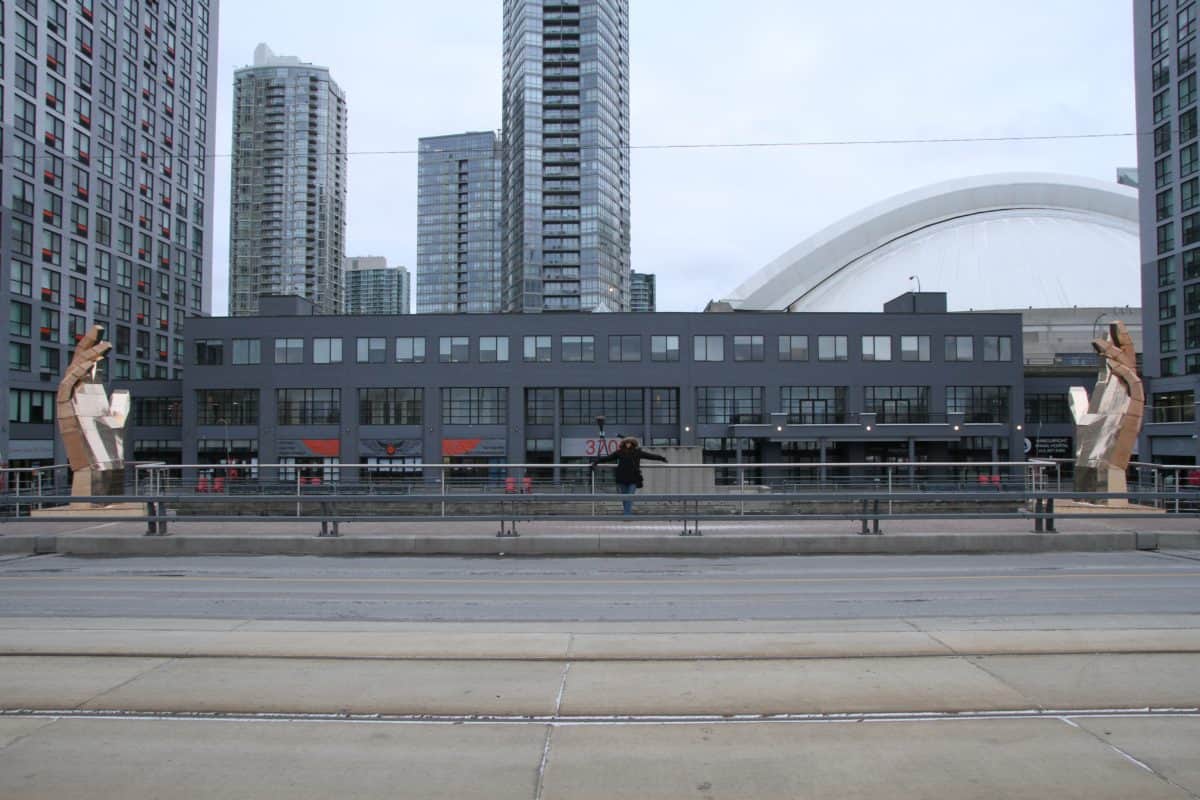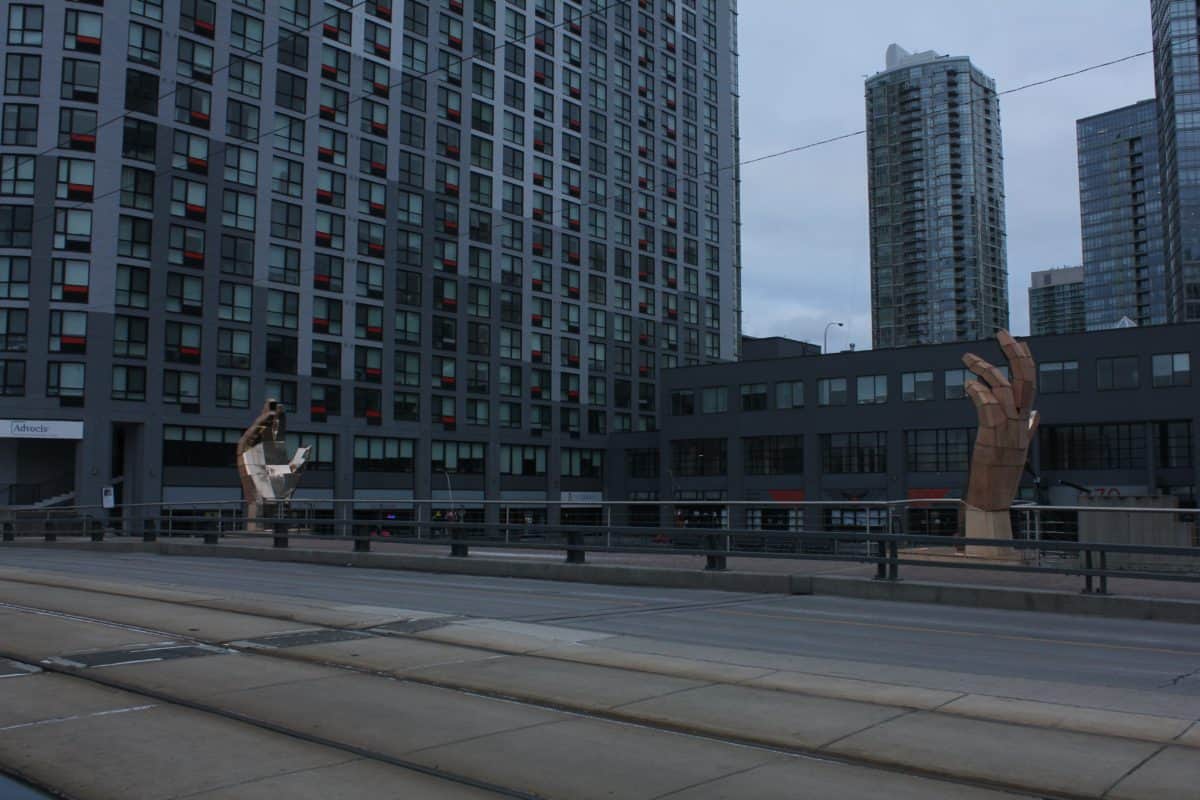 This piece is called Tailored Twins and was created by Ferris and Associates. It can be found at the Peter Street Basin.
The following pictures are of the piece titled Icebox. Polymentis created this piece that can be found in HTO Park.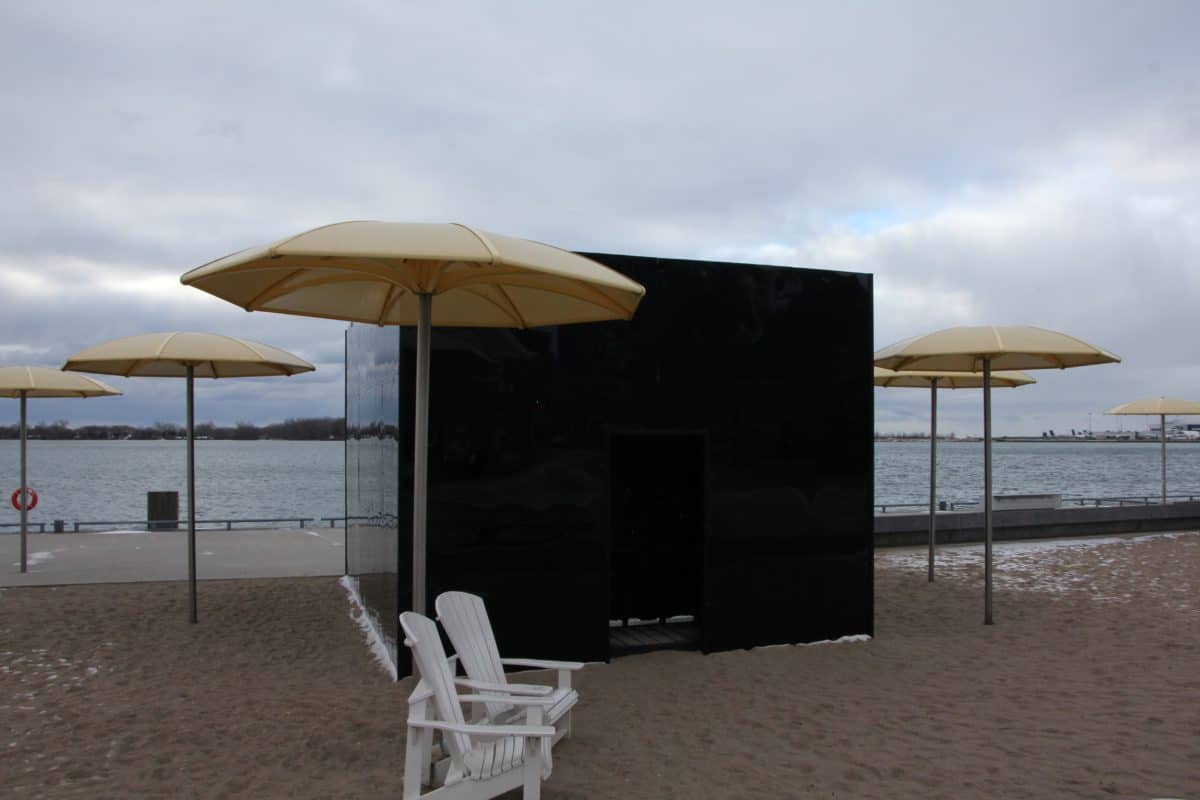 This piece is actually really cool and if I had to pick this was probably my favourite. The box is a large black square with an entrance on both the front and the back.  The center of the box is exposed without a roof. The core has white walls which is a stark contrast to the dark inner walls and black exterior. The bottom of the center has been frozen (hence the Icebox title). Fair warning! The ice is definitely not thick enough to step on. Yes, we learnt it the hard way.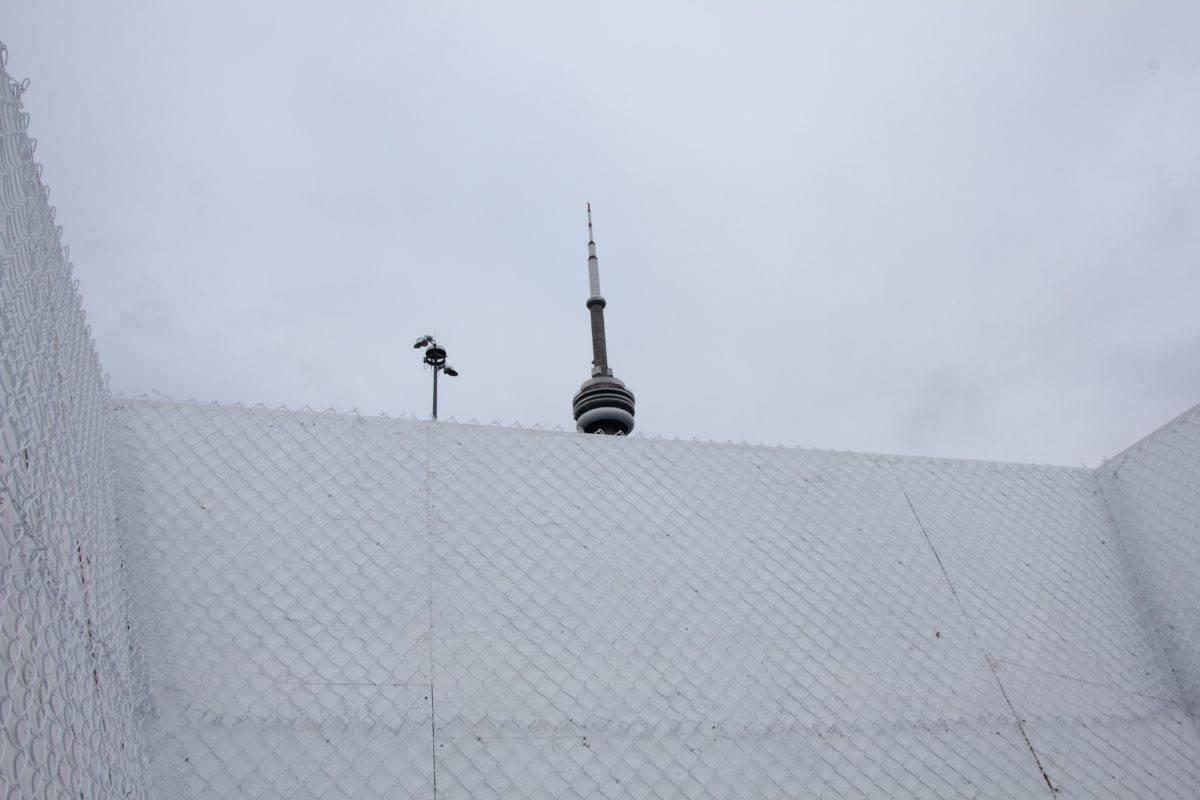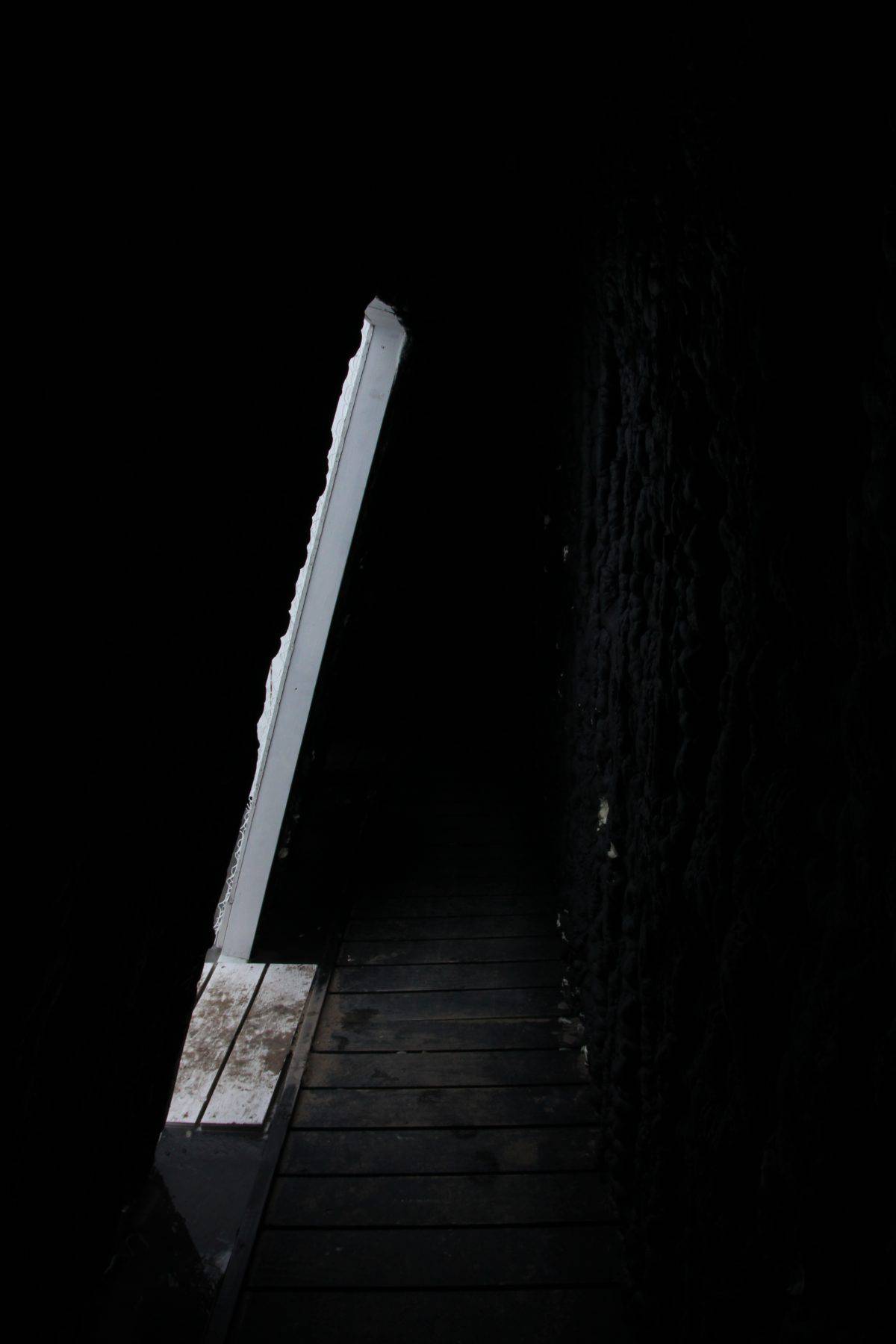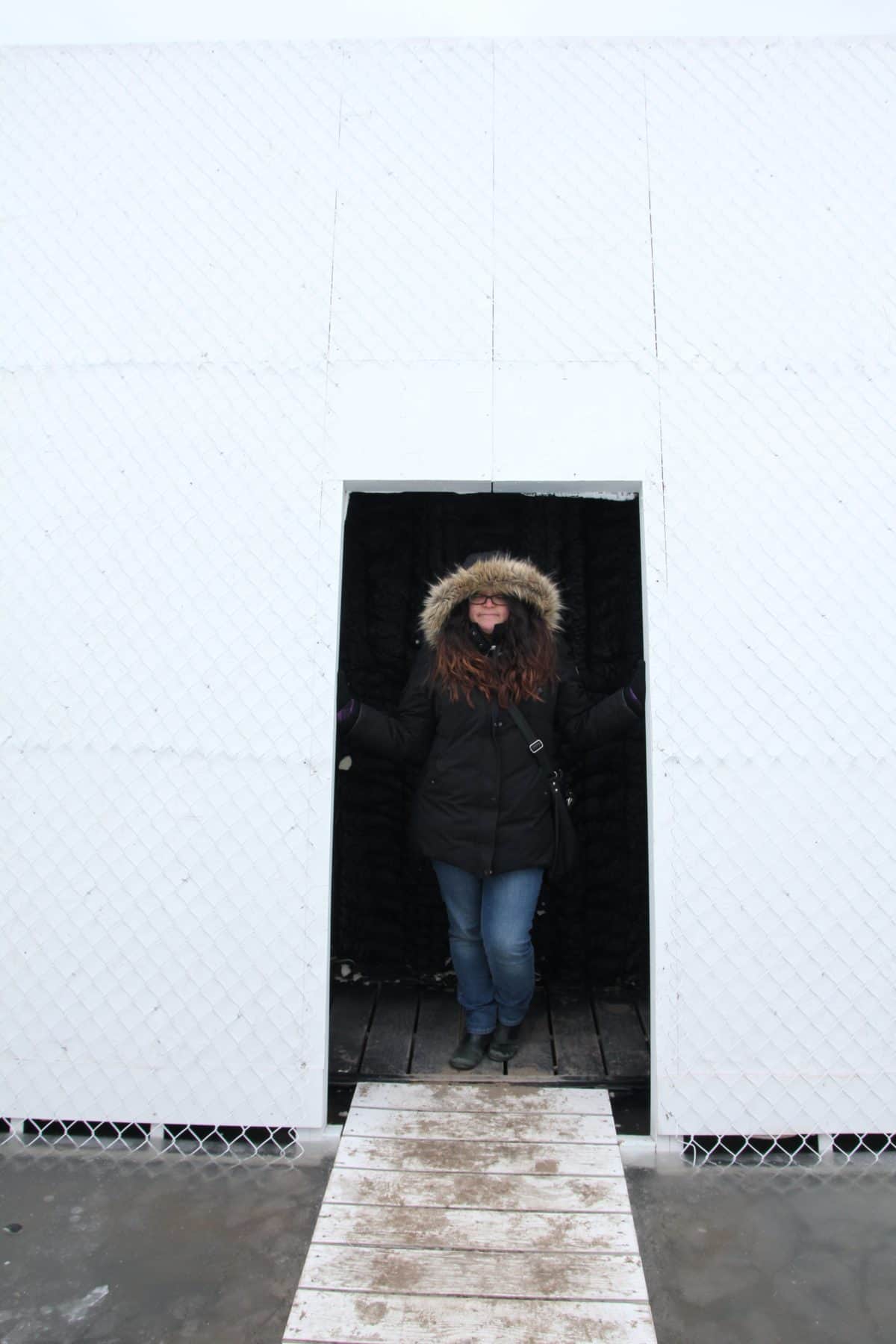 The back of the box which is essentially identical to the front of the box. But it provides a really nice photo opportunity with the CN Tower!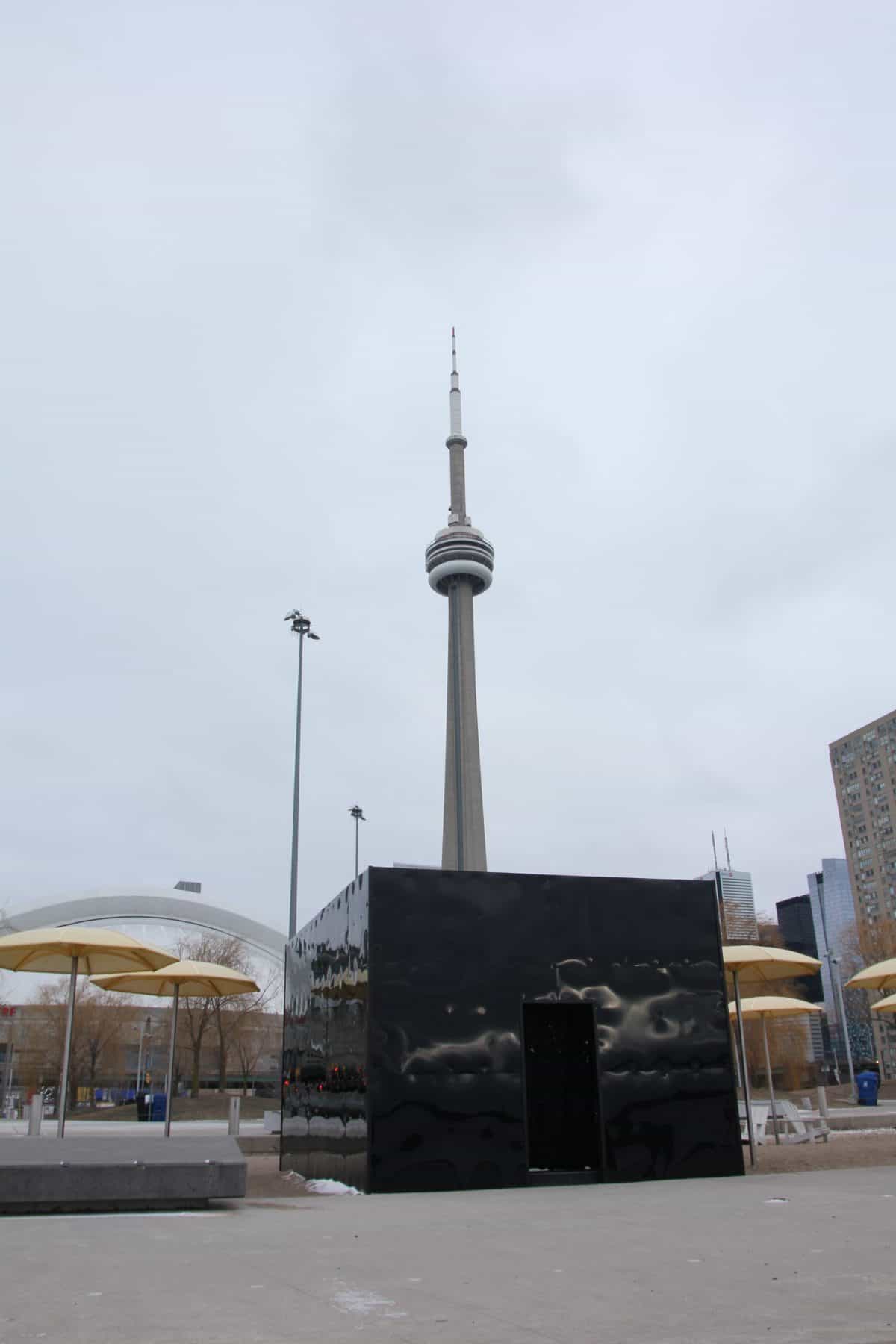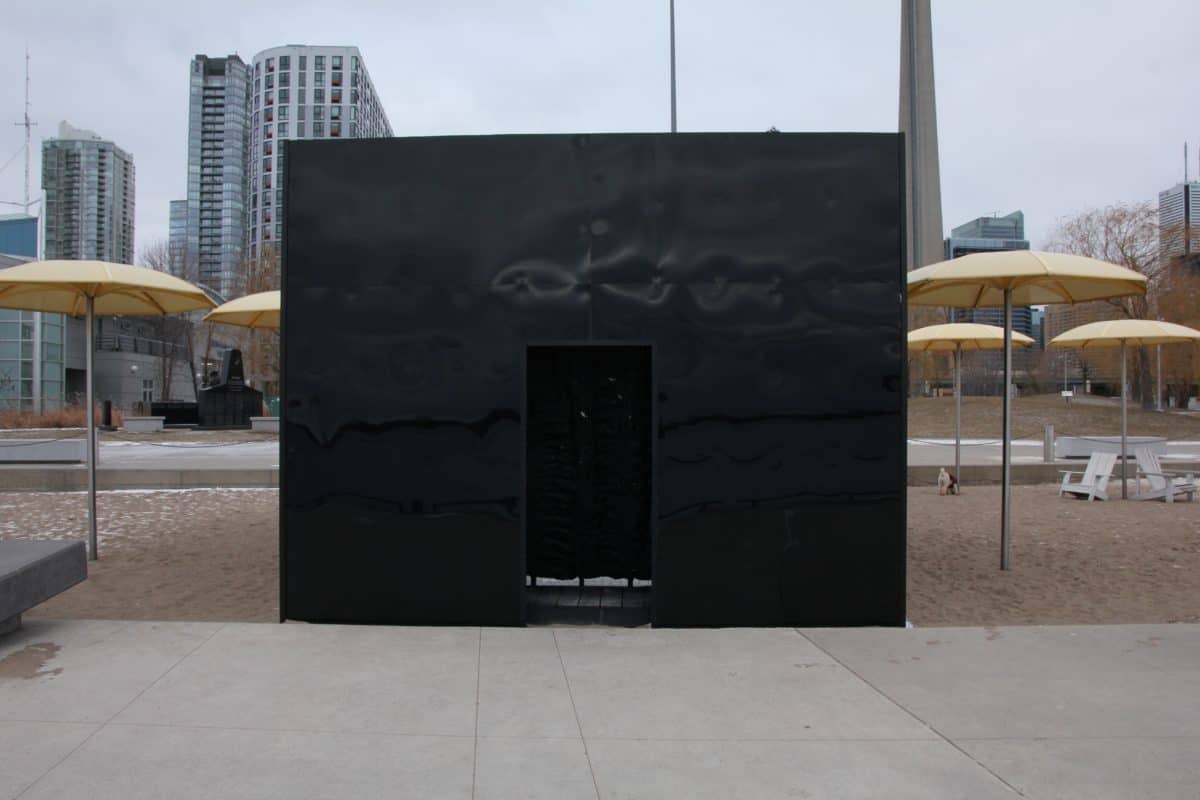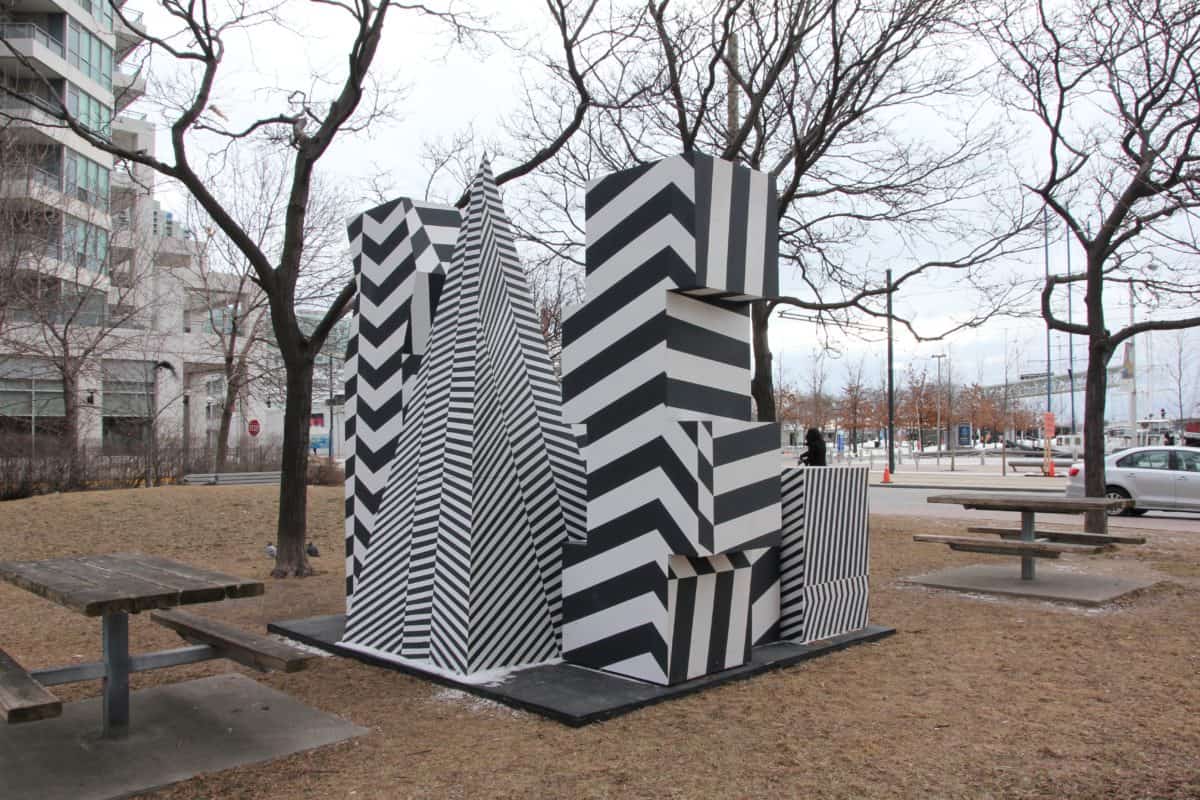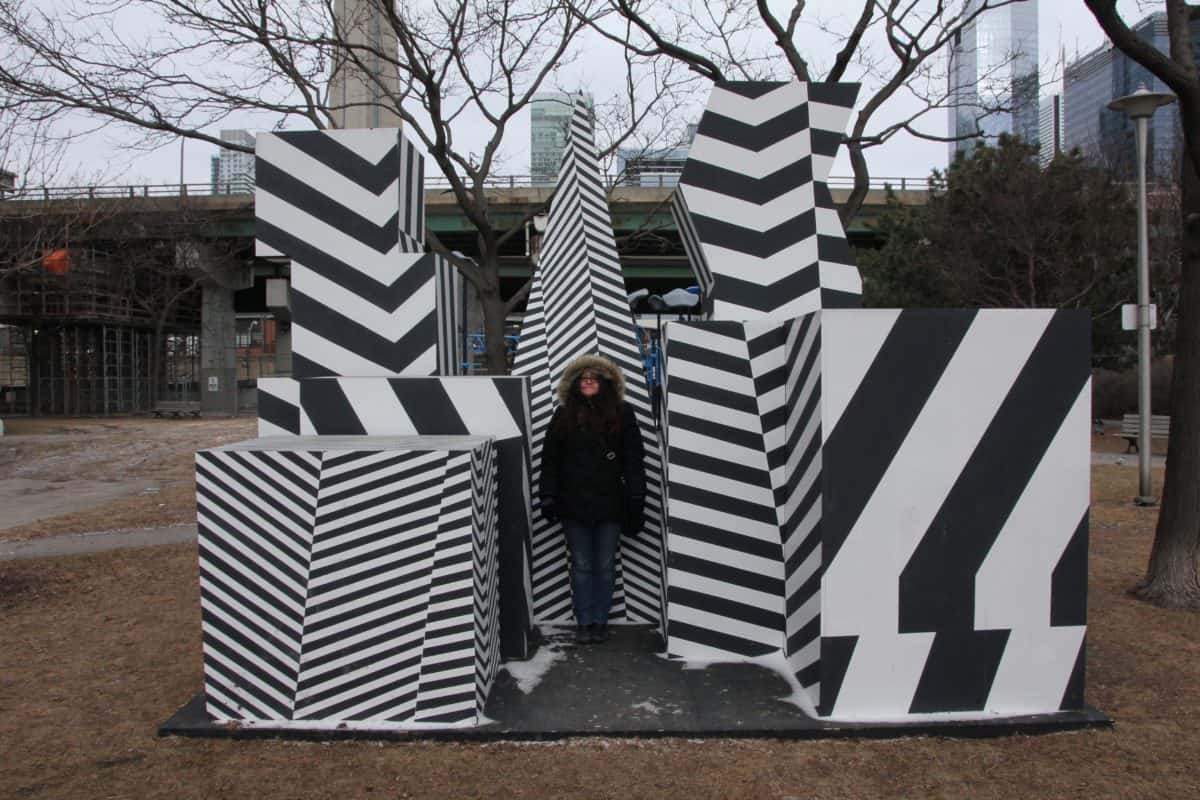 Do I blend in?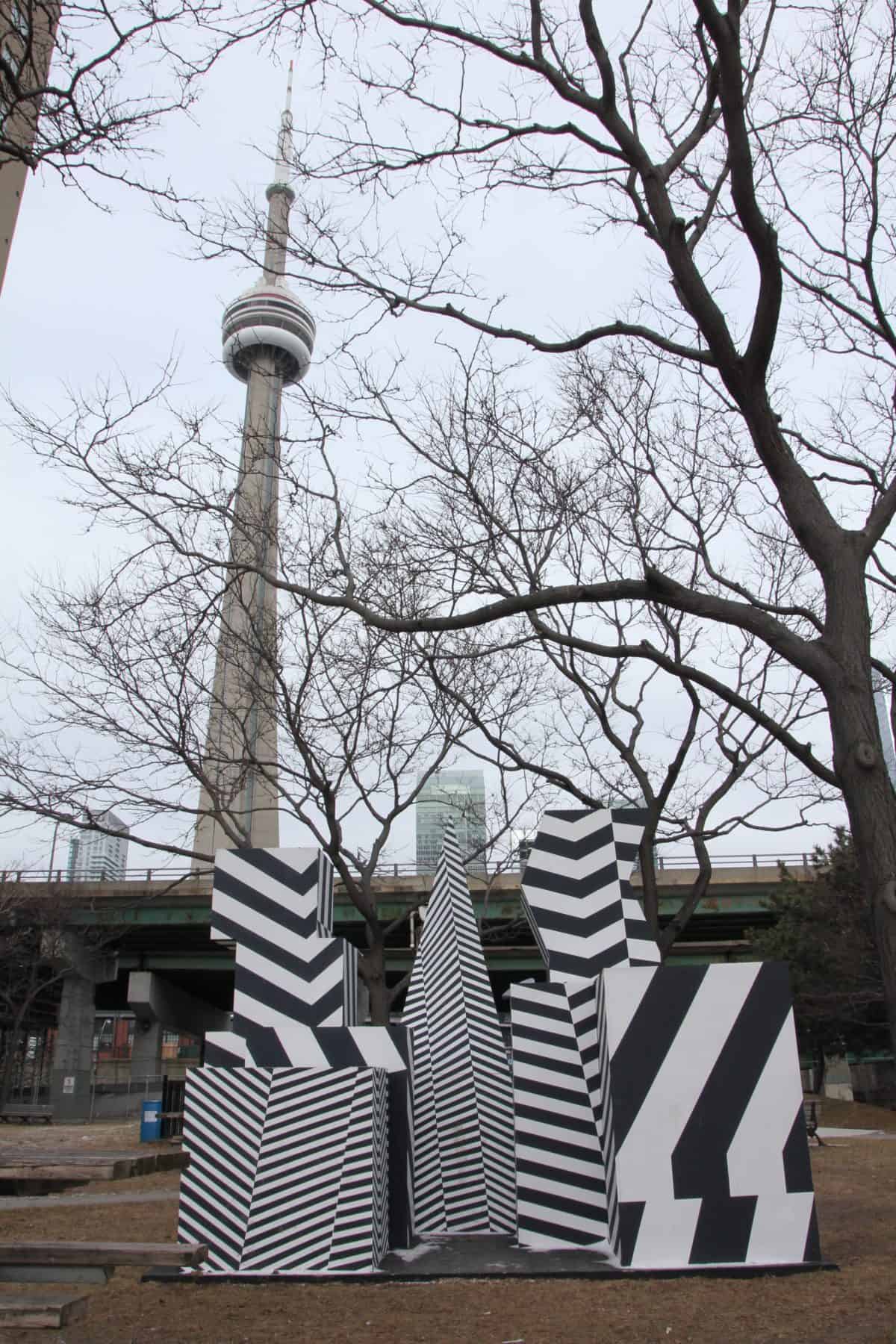 This piece is called Incognito and was created by Curio Art Consultancy and Jaspal Riyait. The piece can be found in the Rees Street Parkette. It seems like this piece would have worked a lot better in the snow since it doesn't fully blend in with the grass.
The final piece is Leeward Fleet which was created by RAW. You can find this piece in Canada Square by the Harbour Front Centre.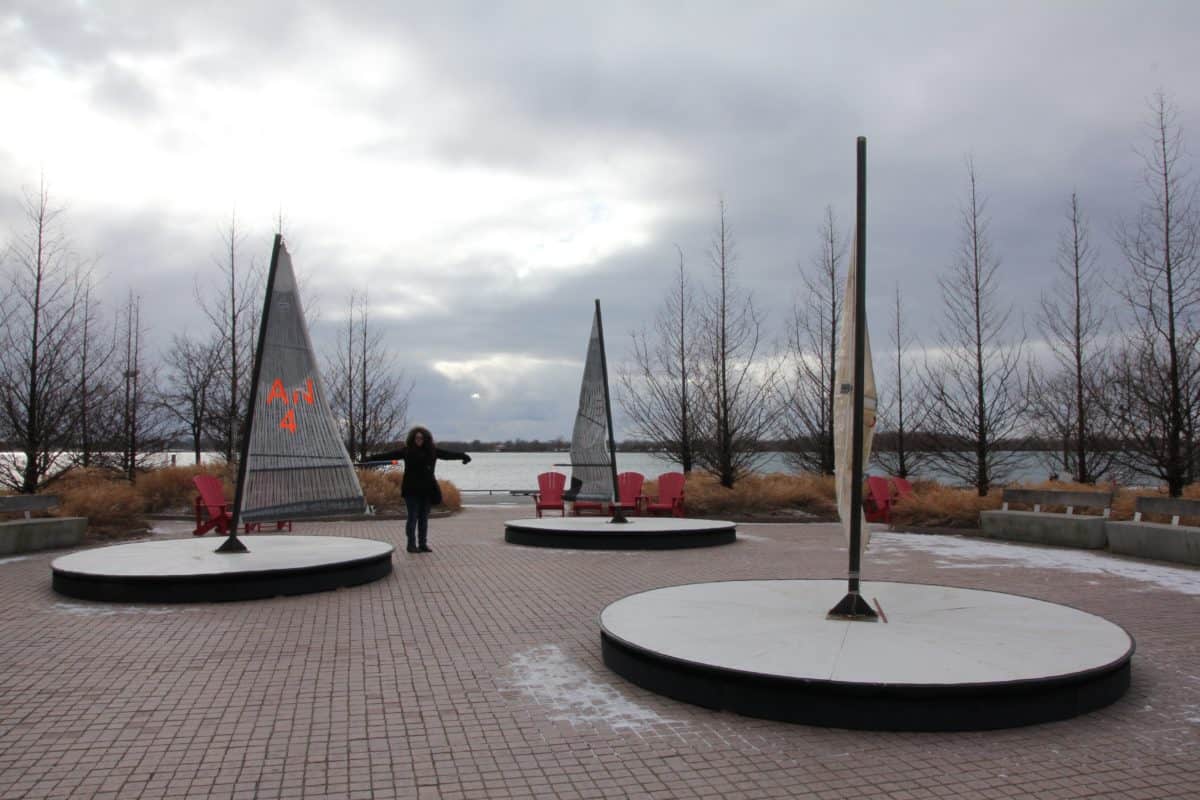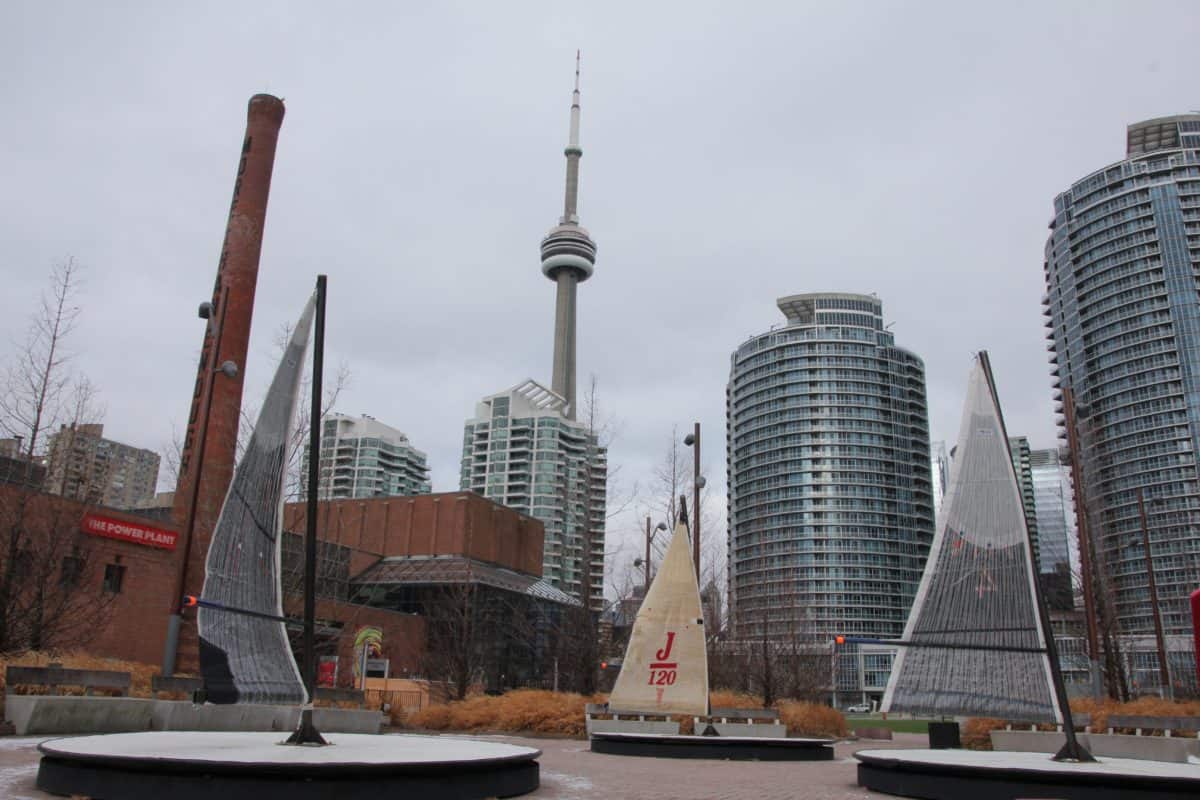 If you want to read more information on each piece you should check out the event page. They also have some information on the background of the event which is pretty cool! The pieces will be up until February 26, 2017 so there's still some time to check these out!