Has it really been 1 whole year since I started this whole blogging adventure? Just doesn't seem possible. Yet somehow 14 posts later here we are.
Reflections
I started this blog as a way to remember my trips and as a way to get back into writing. In the process I've thought a lot about what I hope to get out of this. I originally just wanted it to be sort of an online journal of my trips. The more I put into writing though, the more I started caring about the quality. Suddenly, the pictures mattered more. The text mattered more. The format. The theme. The front page. Everything mattered.
Don't get me wrong, everything was still about living in the moment (which is why some months went along without any posts) but I wanted to be able to share my experiences in the best way possible. Because I'm slightly OCD (read that as a lot OCD) I had a hard time working on content when I wasn't happy with the layout or direction.
At some point last year that meant I let life get in the way because I couldn't focus on the blog. In fairness I was moving out, starting a new job and planning a wedding. Things that take up waaaaaaaay more time than you need them to. But yes, life got in the way and blogging to a backburner. My passion for travel and for exploring my own backyard however never went away. And with that, the thoughts of the blog kept staying in my head. I'd get a random idea and want to see it through but couldn't get myself to do so.
Fast forward to late November last year when I finally find a theme I liked enough to start trying to work on it and all of a sudden a flash flood of ideas come through. The site's obviously still a work in progress but I can't wait to show you guys what I've been up to.
Looking Forward to This Coming Year
I want to stay committed to blogging at least a couple of times a month while focusing on quality content. I've got tons of material that I haven't shared yet from the past few years and tons of fun things planned for this year already.
I love getting creative with the way I post content and share information. I recently posted the below picture to highlight my upcoming travel for the year.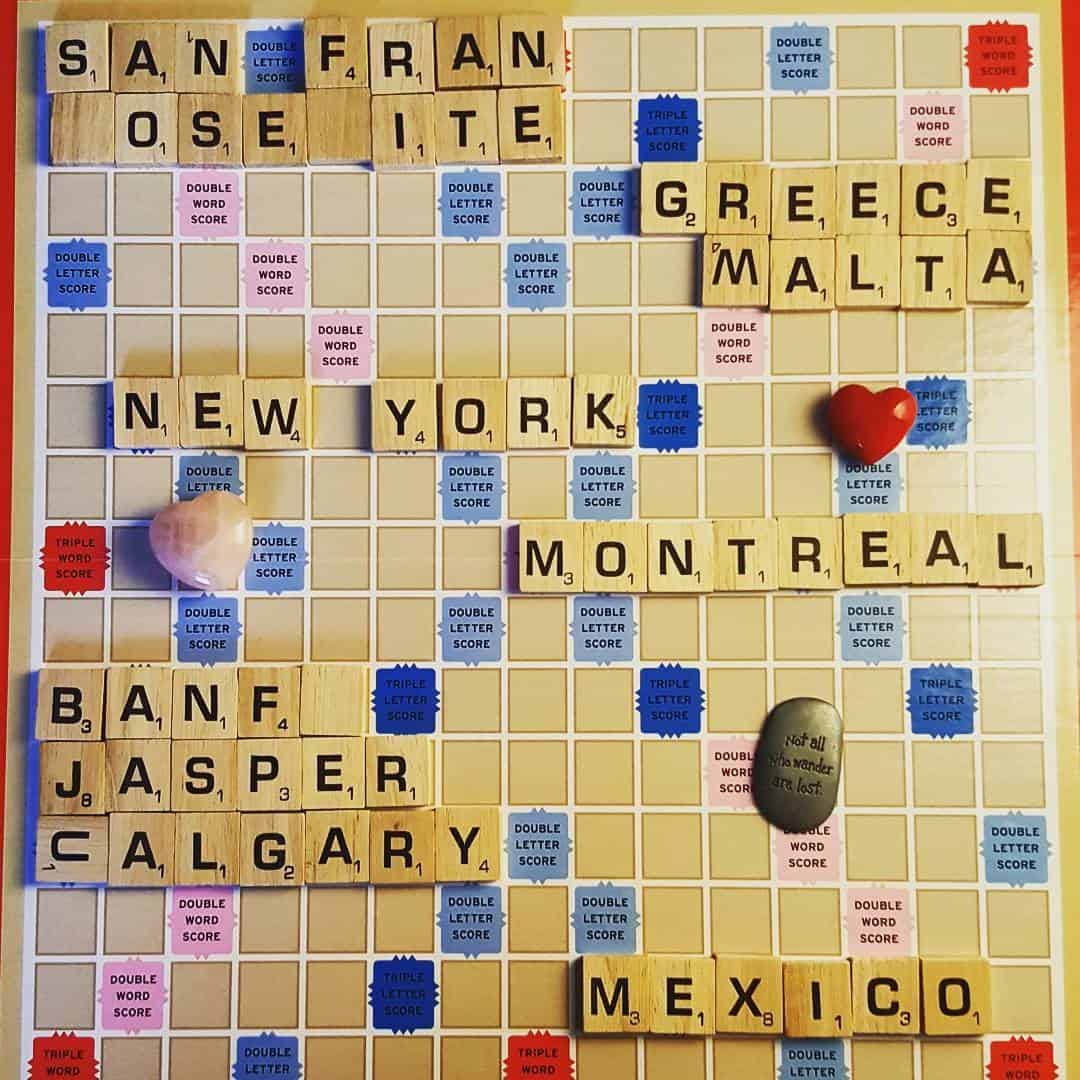 Other than that, I obviously hope for the blog to grow and get a solid base of content but Rome wasn't built in a day.
If you have any suggestions/comments/thoughts please share them in the comments. And if you want to follow a long on my adventures and be updated on the newest posts please subscribe to the email list in the side bar or to my bloglovin' profile. You can also follow along on social media (pinterest, instagram or trover to start)!