It's December! And that means Christmas! Toronto tends to go all out for Christmas (in case you missed my post on how to celebrate Christmas in Toronto you can check it out here.) There's lots of decorations, markets, food and many special events to enjoy throughout the month. The surrounding area also gets in on all the fun with lots of light shows and some pretty epic Christmas Markets. Now personally, nothing quite compares to the Toronto Christmas Market. It's one of the highlights of the year and I think most people from this fair city would say attending the Christmas Market is easily one of the best Toronto Traditions.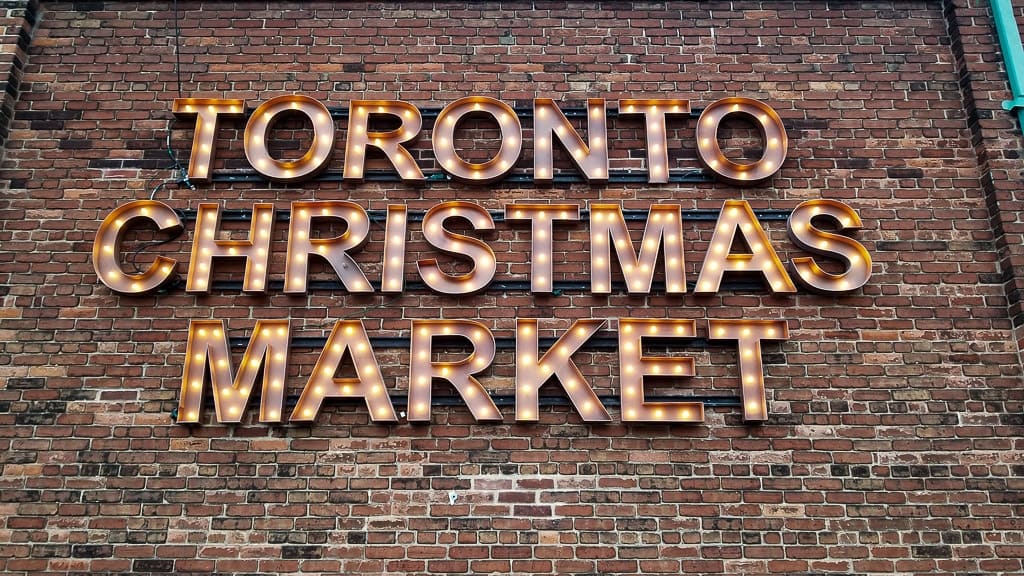 2018 Toronto Christmas Market Information
Dates: November 15, 2018 to December 23, 2018 (closed on Mondays)
Hours: Tuesdays-Thursdays between 12 pm and 9 pm
Fridays between 12 pm and 10 pm
Saturdays between 10 am and 10 pm
Sundays between 10 am 9 pm
Location: Distillery District, Toronto
Admission: Free on weekdays until 5 pm. $6 on weekends and Friday evenings.
How to get there: There's Green P parking lots surrounding the area if you are driving. For TTC access you can take the 504 King Streetcar going Eastbound from either St. Andrew or King Station to Parliament Street and then walk two blocks south. From Castle Frank Station take the 65 bus south to one block south of Front Street.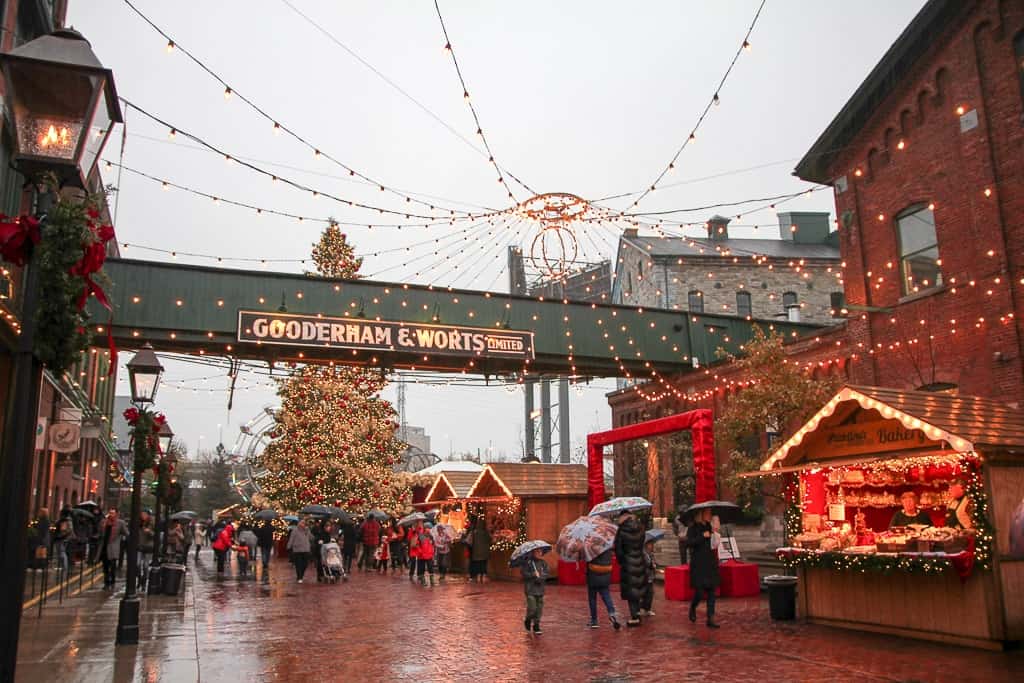 Have you ever been to Toronto's Distillery District? No? Okay, let me paint you a picture. It's one of Toronto's oldest areas and it's pedestrian access only – meaning no cars! It's got cobble stoned pavements, brick walls and iron fences around the area to keep cars out. There's cute little cafes and coffee shops. There's art galleries and ice cream places. We've even got our own love sign for people to lock their padlocks onto (and boy do they). But that's not all. There's restaurants, pubs and the most unique little shops you'll find around. There's art installations throughout the area and lots of remnants of Toronto's history. It's also a World Heritage Site!
Now picture this European looking, romantic part of Toronto all decked out for a Christmas Market? I know right! It's as amazing as you're picturing and it's one of the reasons it's one of my absolute favourite Toronto Traditions.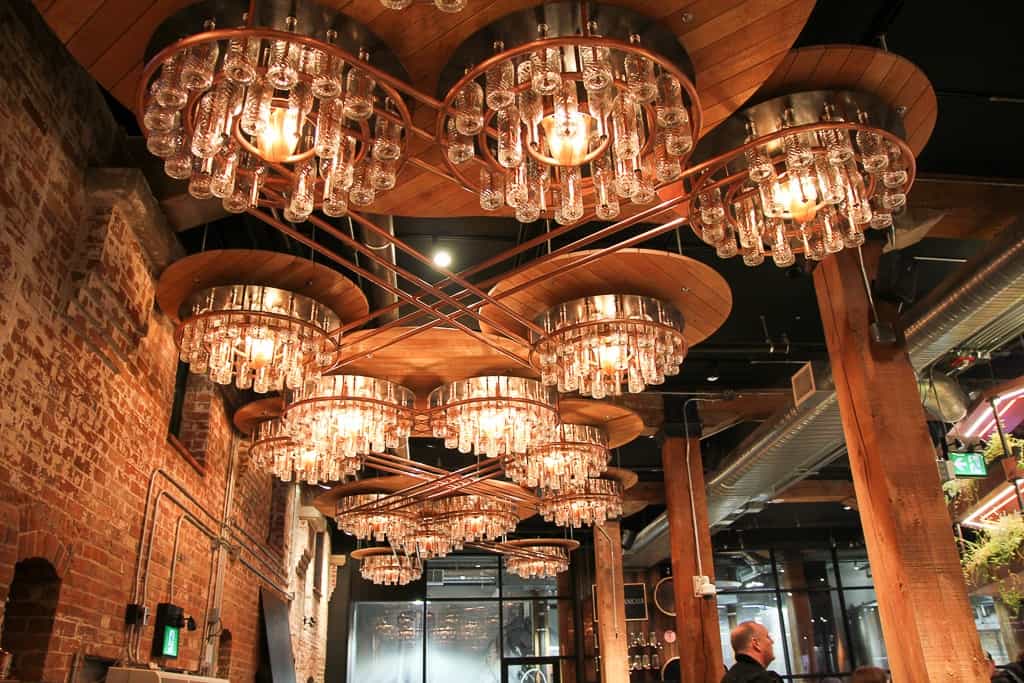 History
The Toronto Christmas Market is an incredibly well organized event that's been recognized worldwide but you'd never believe that it hasn't even been running for 10 years. The first event actually took place in 2010 which is mind blowing to me! I genuinely assumed this market had been around for many decades. The Toronto Christmas Market is based on those very well known European Christmas Markets that have been around since the 1400s (!).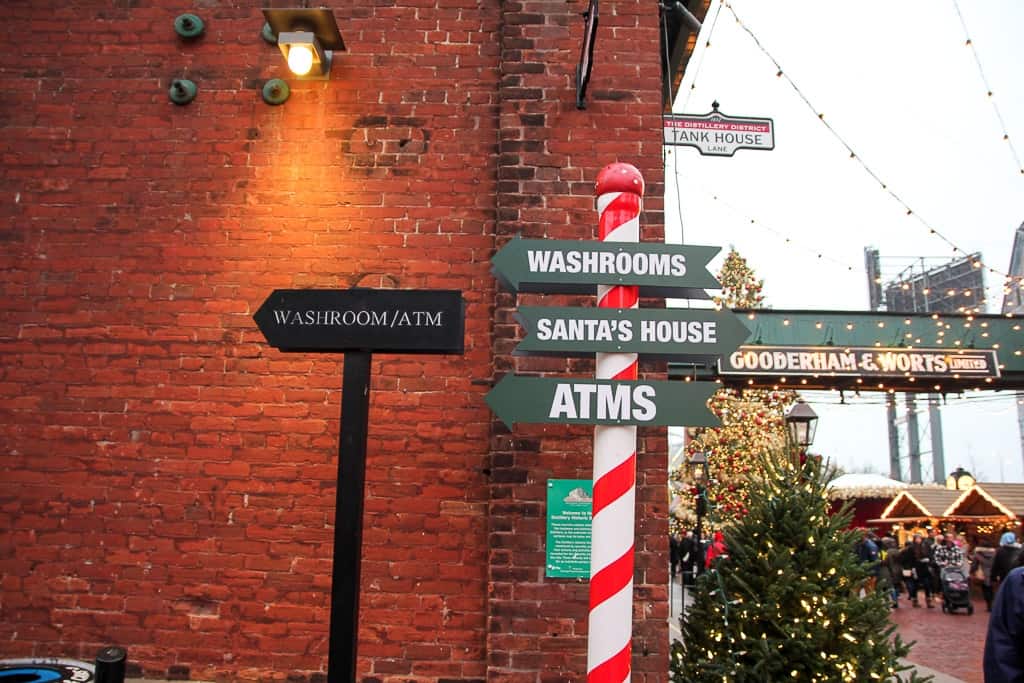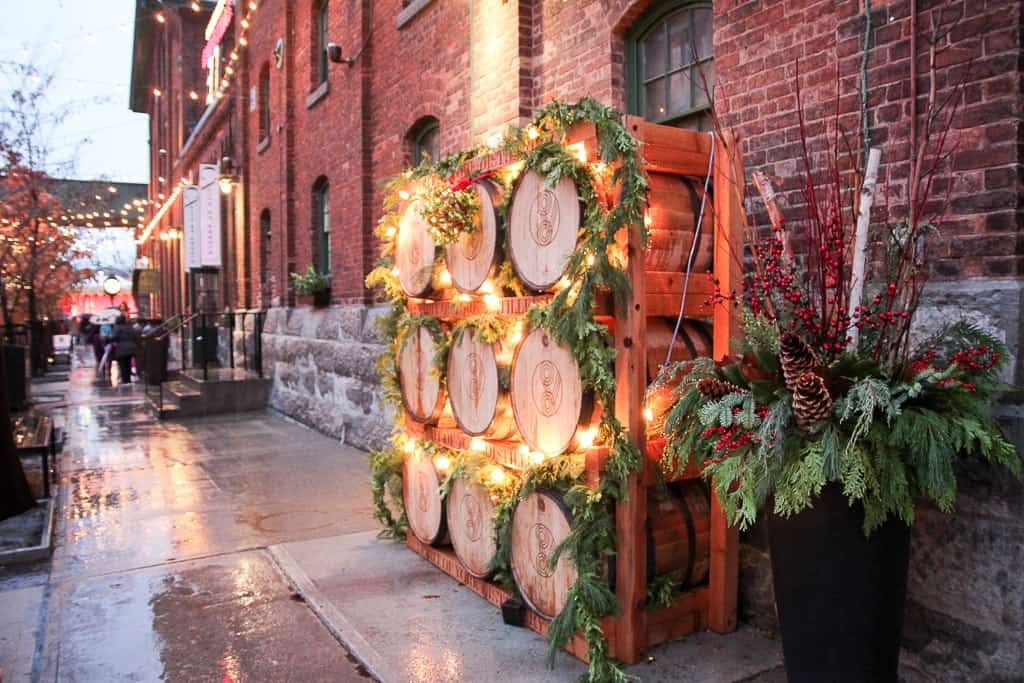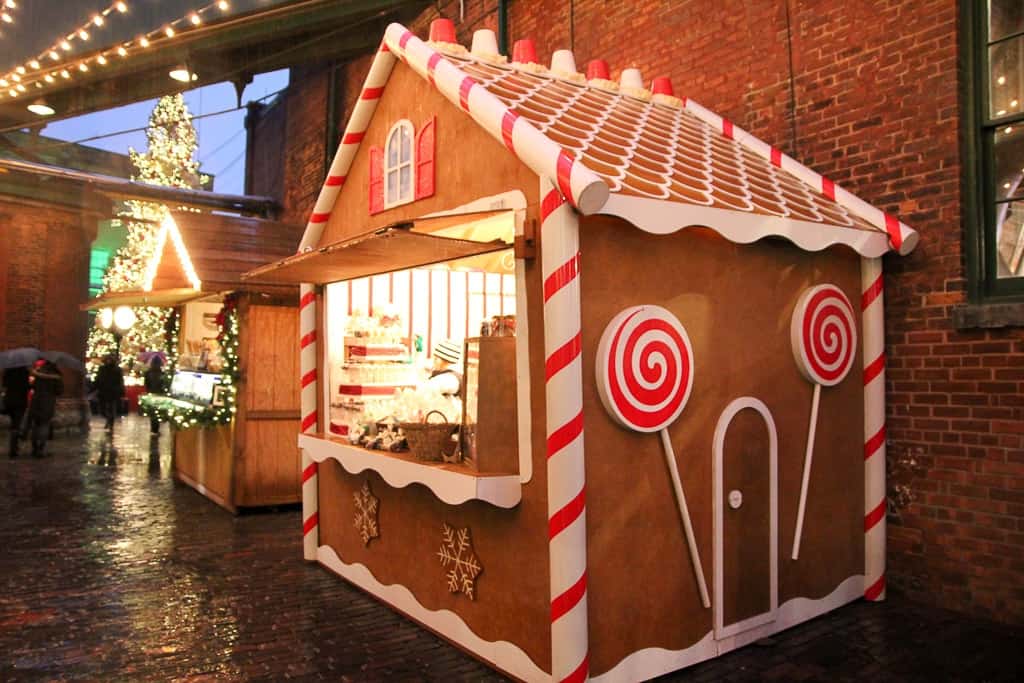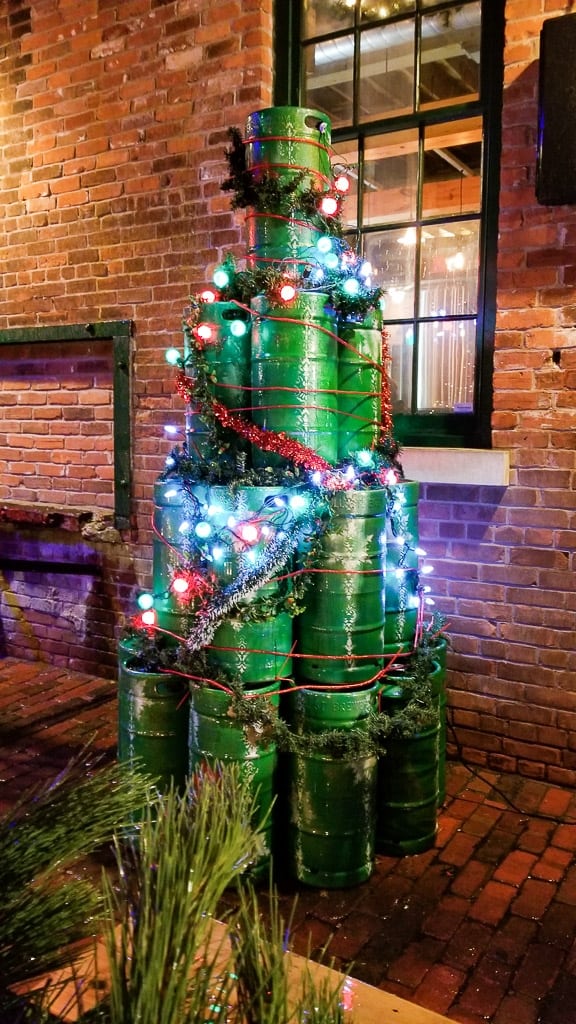 Toronto Christmas Market
The Toronto Christmas Market is a giant event with tons going on for all ages. There's lots of great foods, many decorations, live performances and a 40 foot tall Christmas Tree decorated with over 18,000 lights. There's even a giant countdown to Christmas right in the middle of the market that makes for a great photo opportunity! There's a lot of activities going on as well like food sampling and roller coasters. All the store and businesses in the Distillery District remain open during the market so you can take advantage of popping into a warm store before continuing to walk around the market.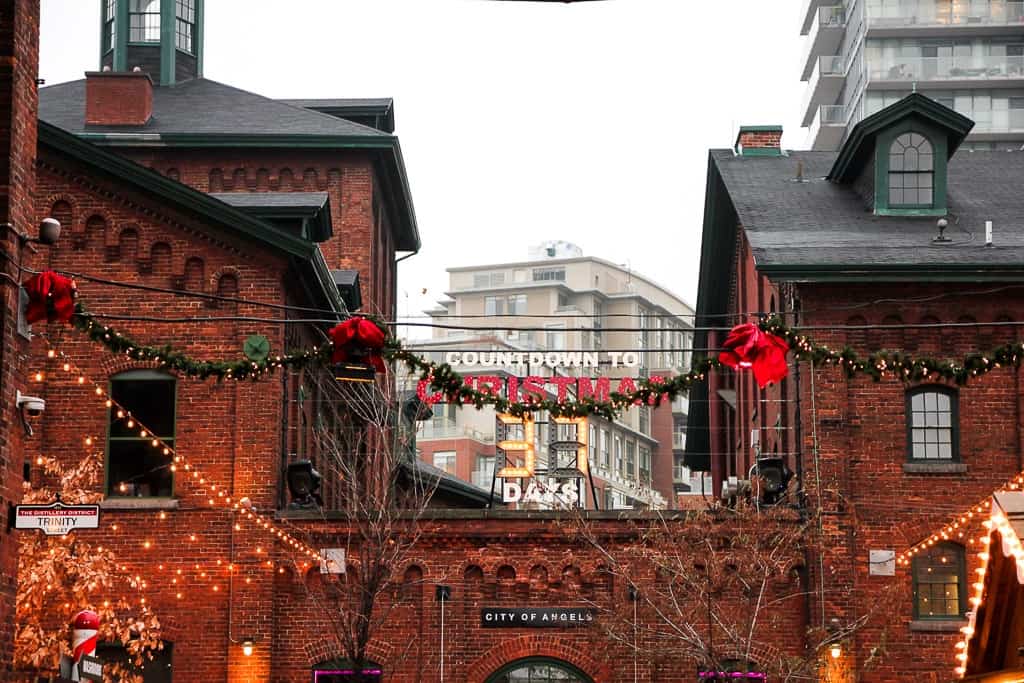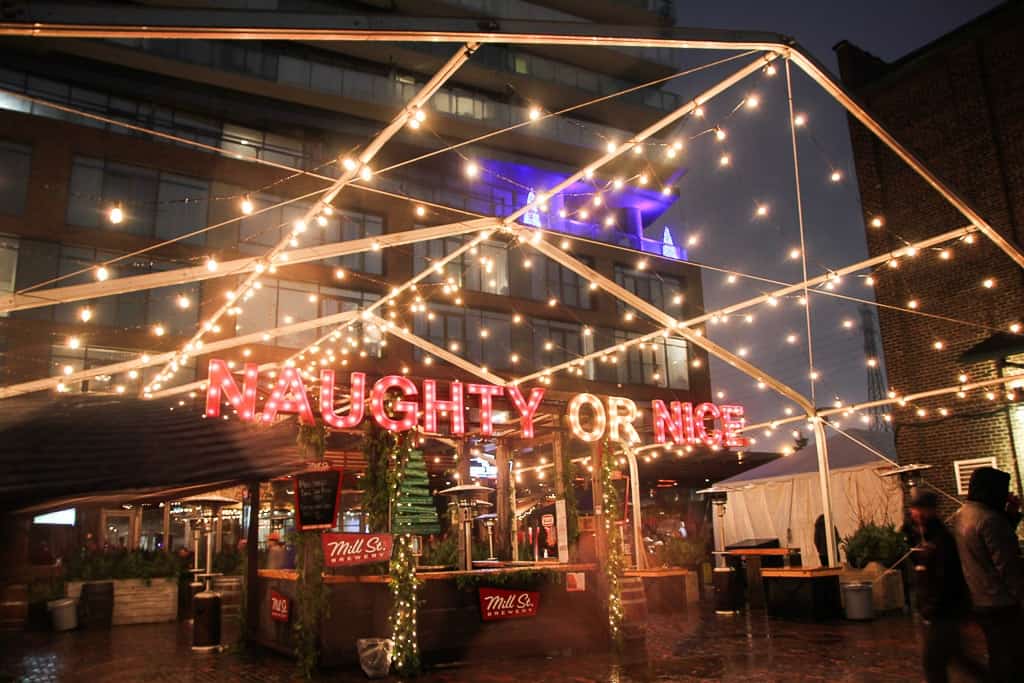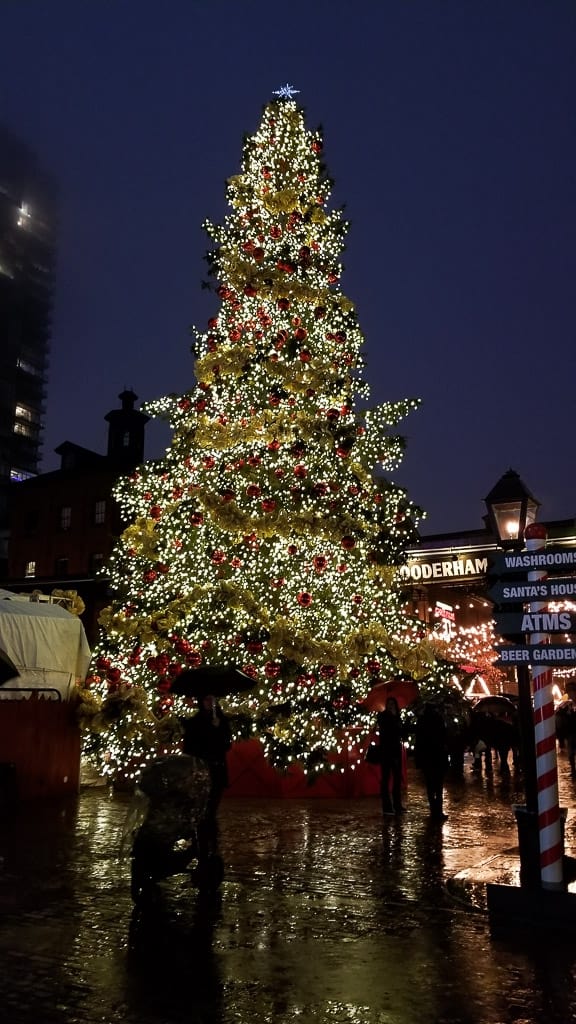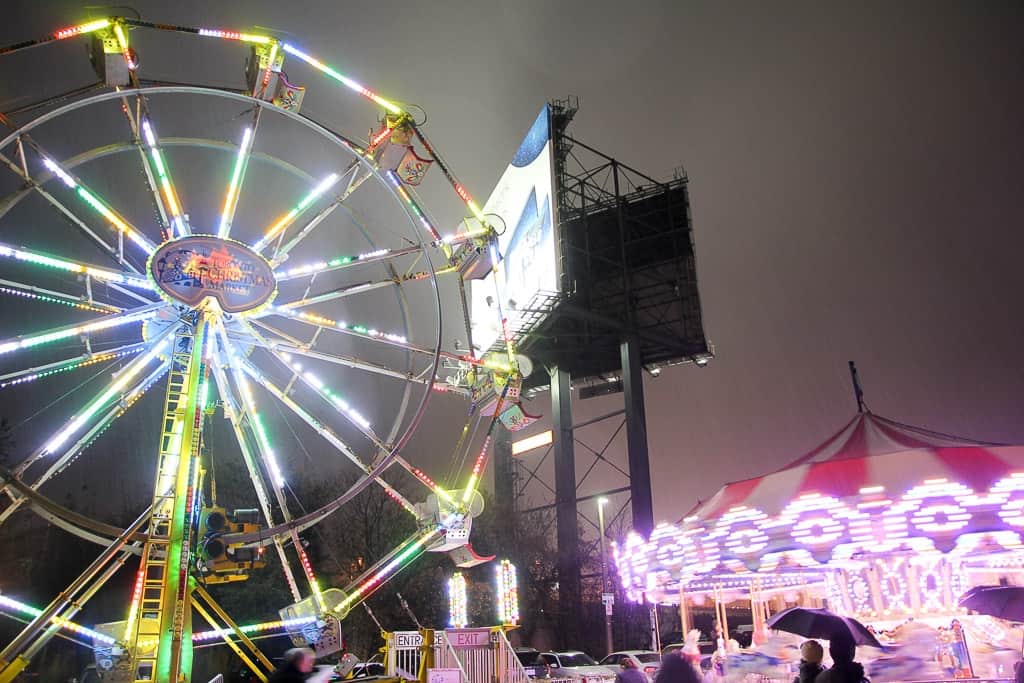 Food
Food! Now isn't this one of the main reasons we do anything? Well the Toronto Christmas Market does not disappoint. They've got a wide range of booths and vendors selling festive foods. You can get your hands on a giant turkey leg to walk around and chew on or you can drink some incredibly decadent hot chocolate. There's also fondue stations, pies and beer gardens. It's a Canadian event so that of course also means that there is poutine available. You can also get mini donuts, chimney cones and lots of other desserts. All the restaurants in the area stay open during the event so if you fancy a sit down meal instead you can definitely grab one of those!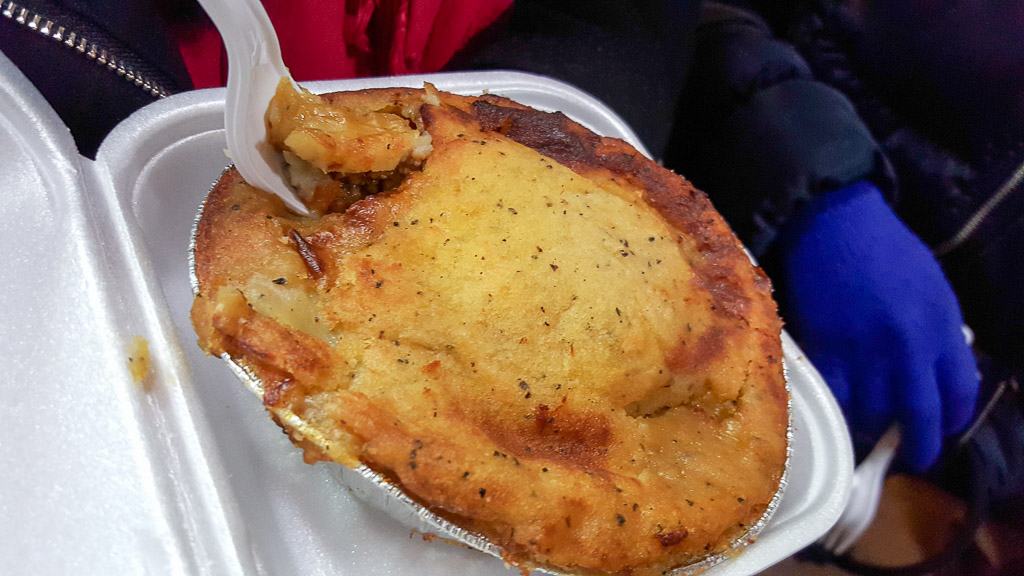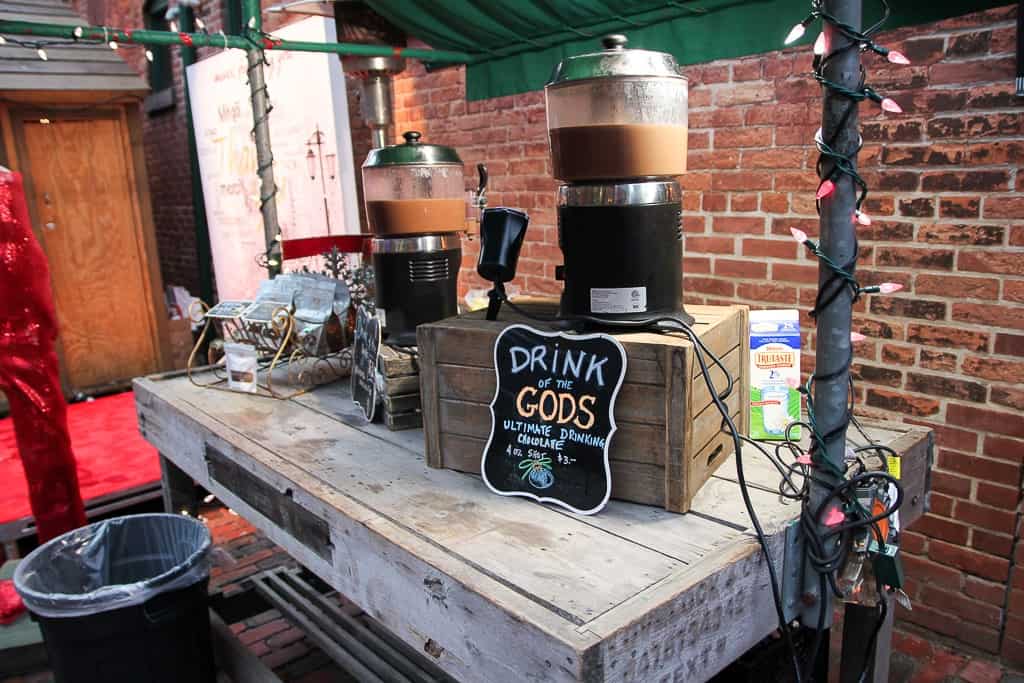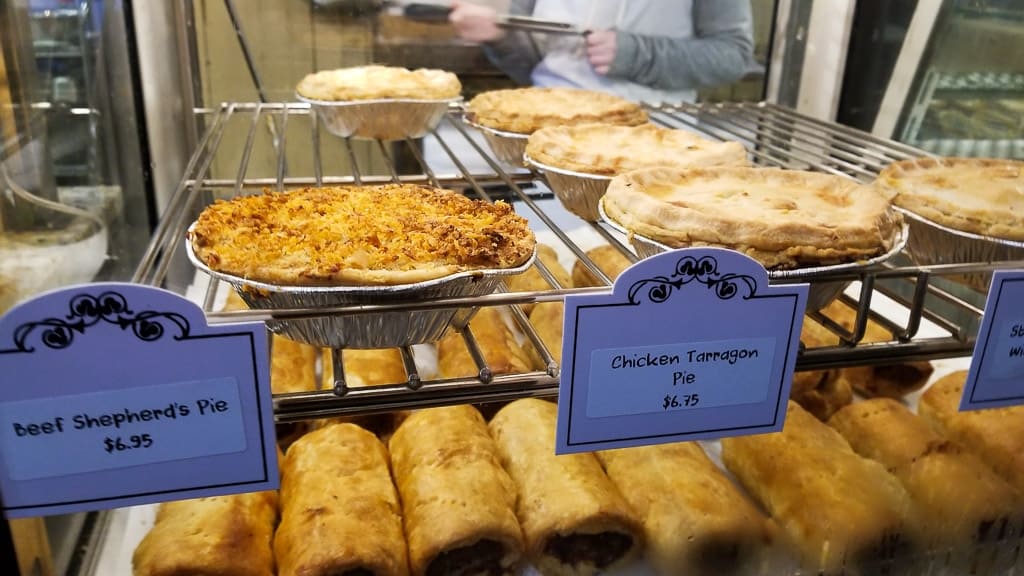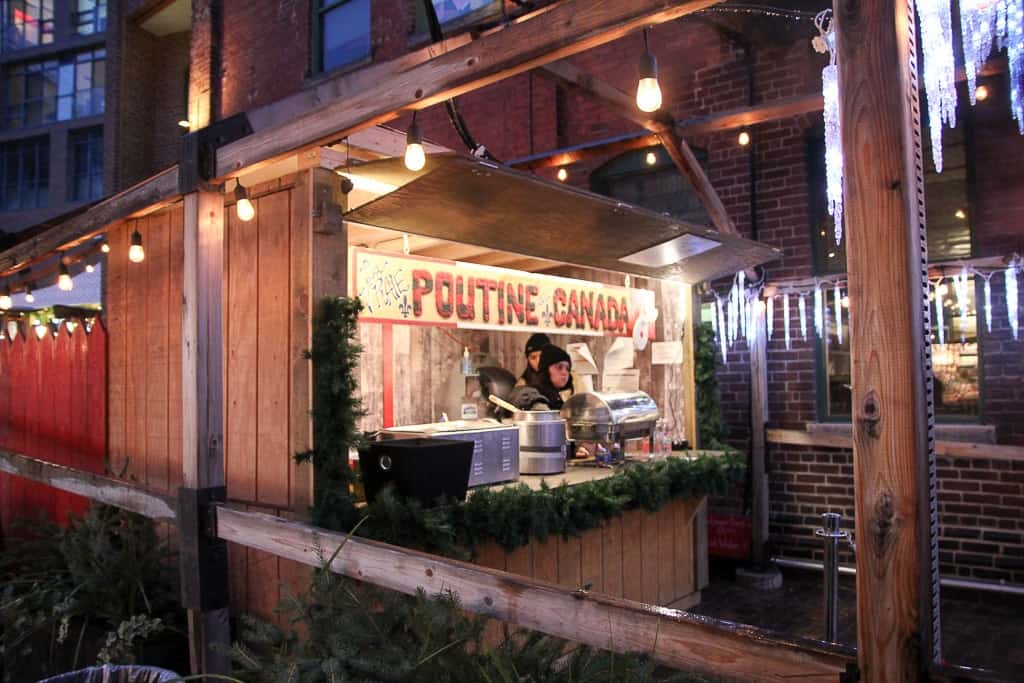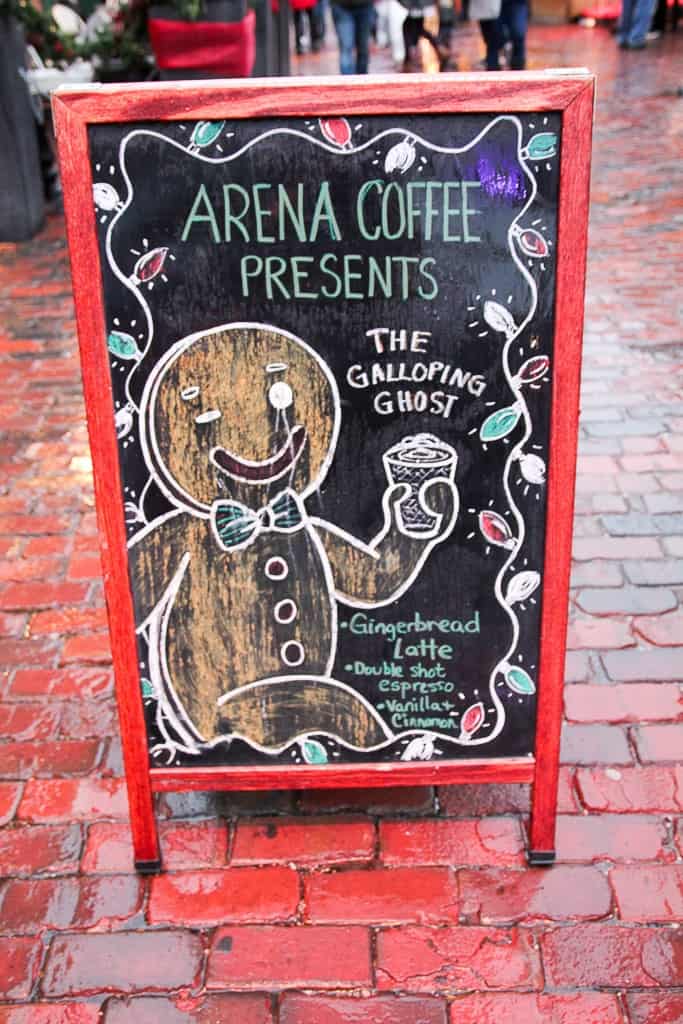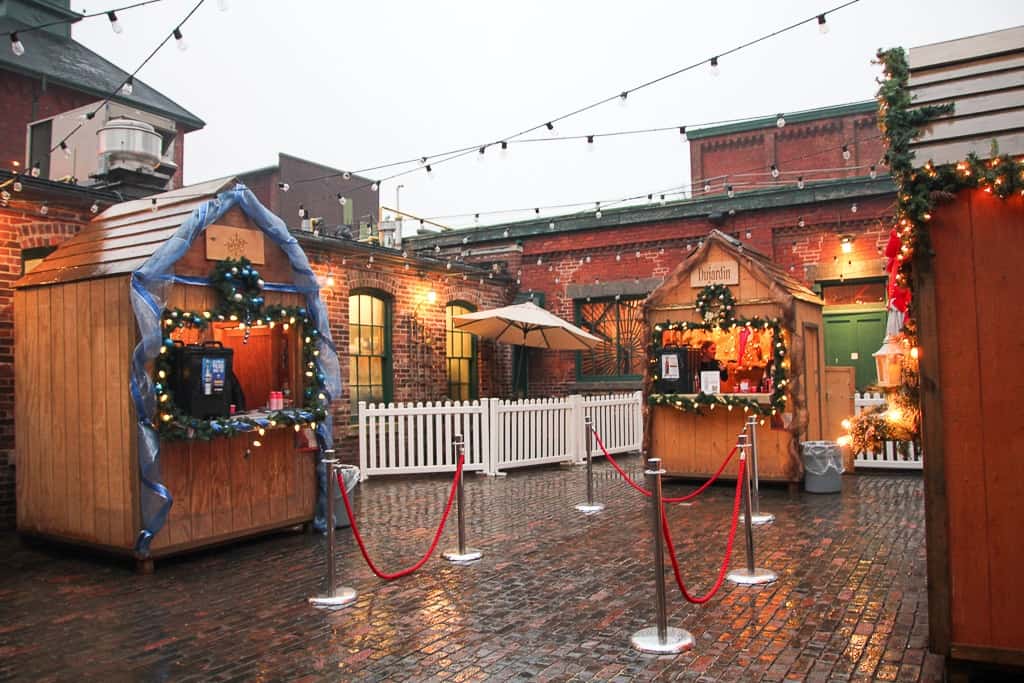 Christmas Market Style Huts
One of the best parts of the Toronto Christmas Market are all the cute little huts that sell amazing products that are often time homemade. There's anything from baked goods to candles to Christmas decorations to gifts. You'll definitely find your share of unique gifts while walking around looking at the items sold by these vendors.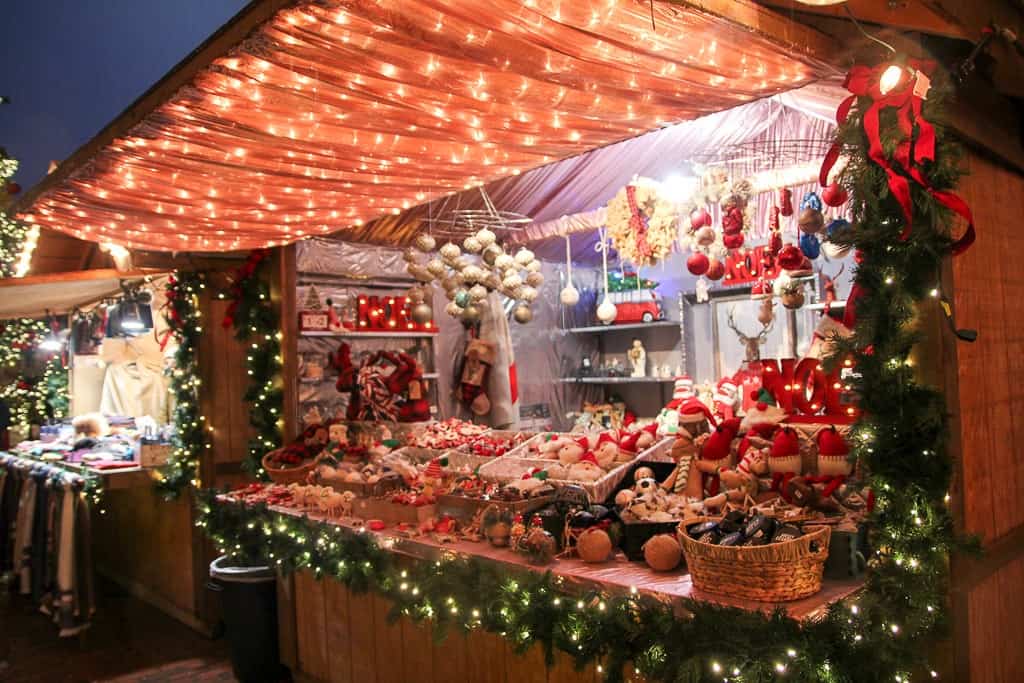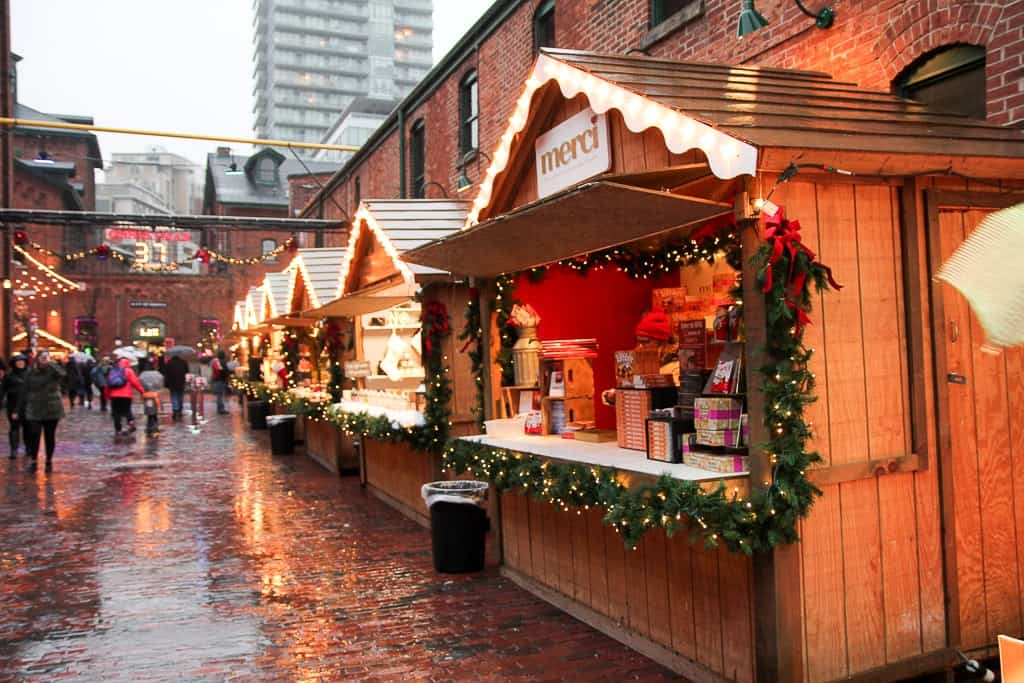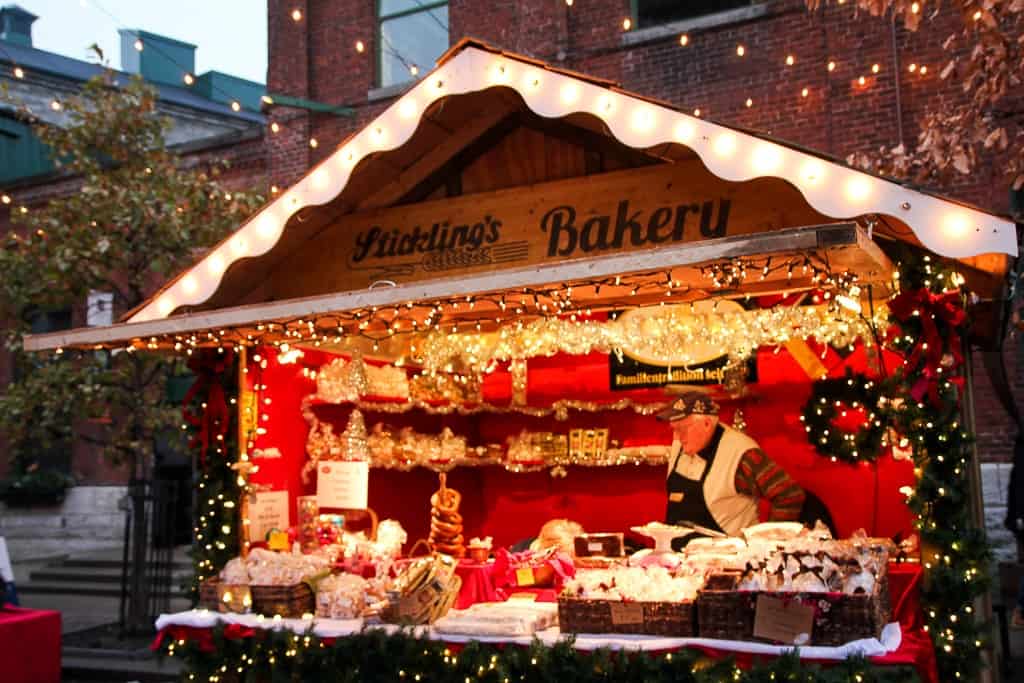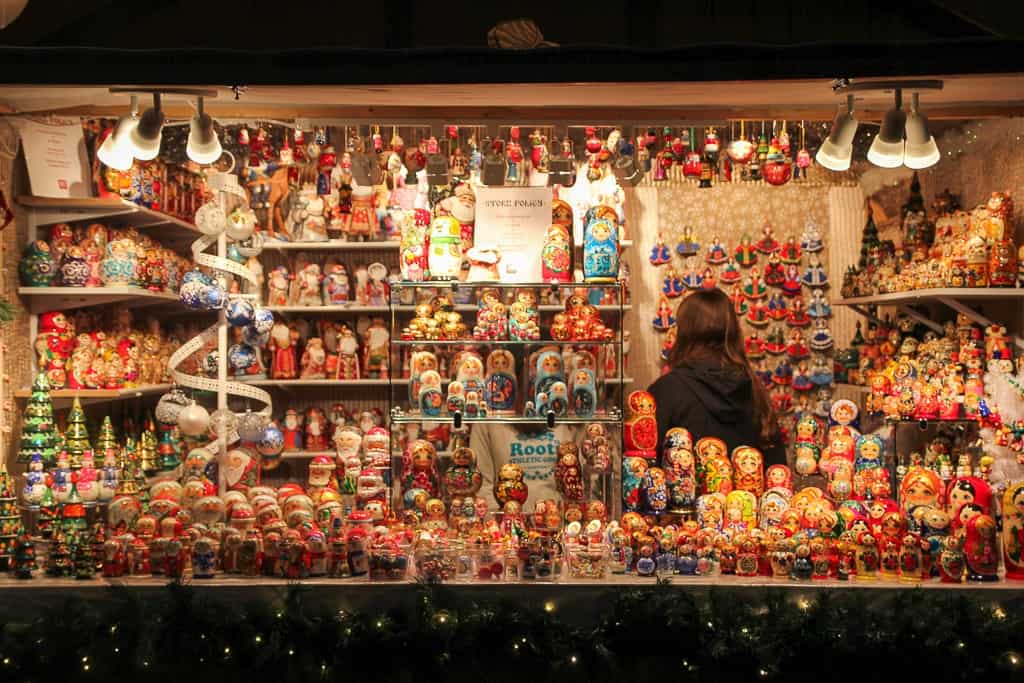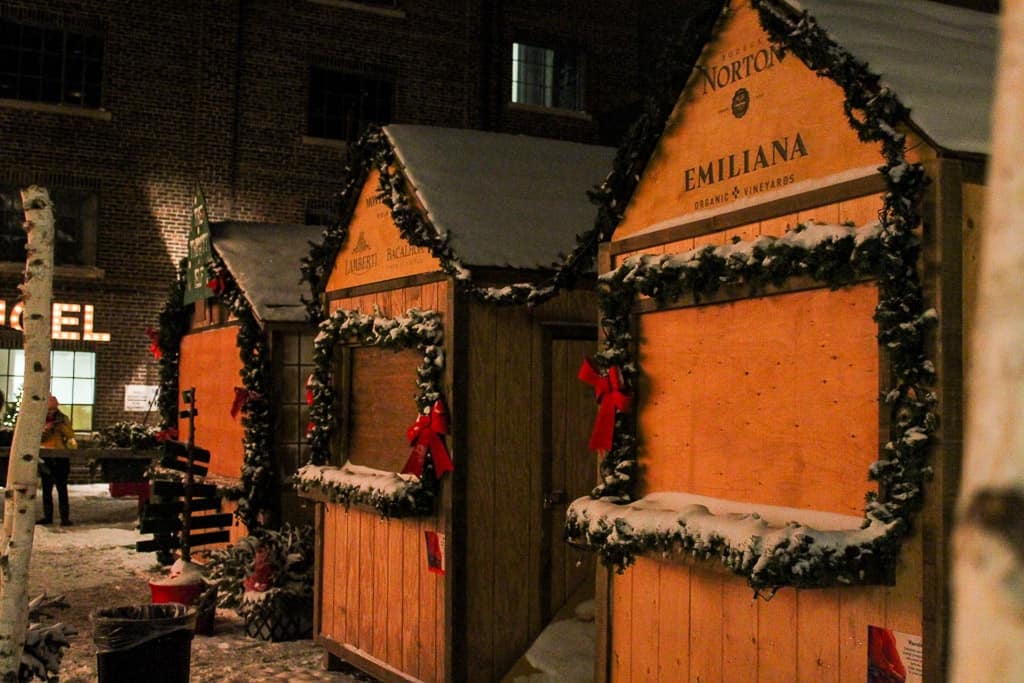 Live Performances
There's lots of live entertainment going down at the Toronto Christmas Market as well. You can check out the schedule on their home page! If you're bad at sticking to timing and waiting for the performances on the main stage you can also keep an eye out for the wandering carolers.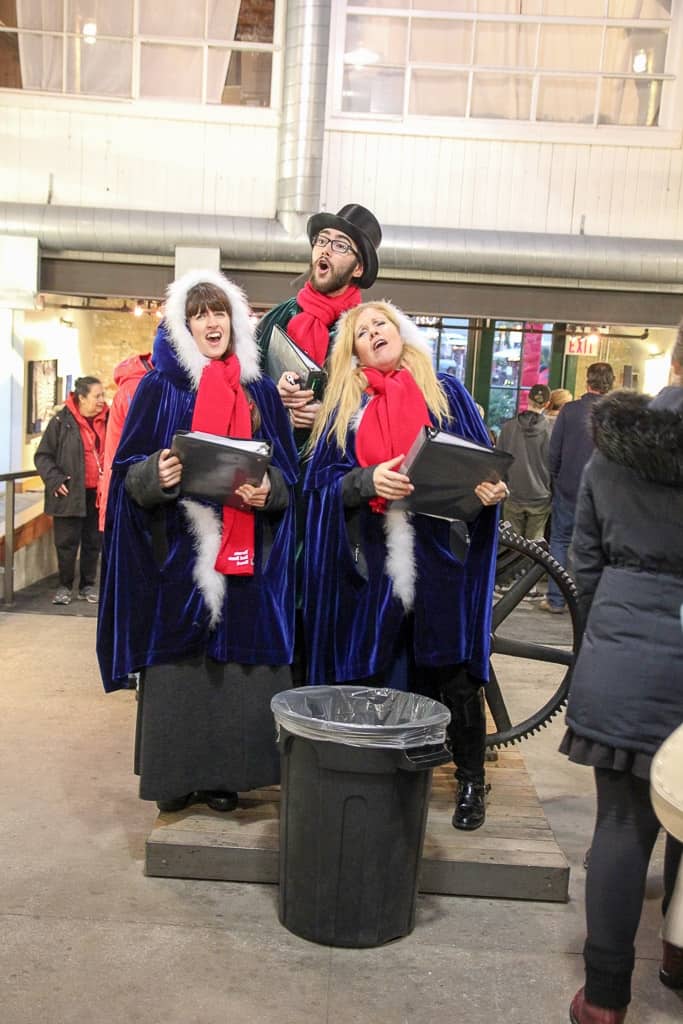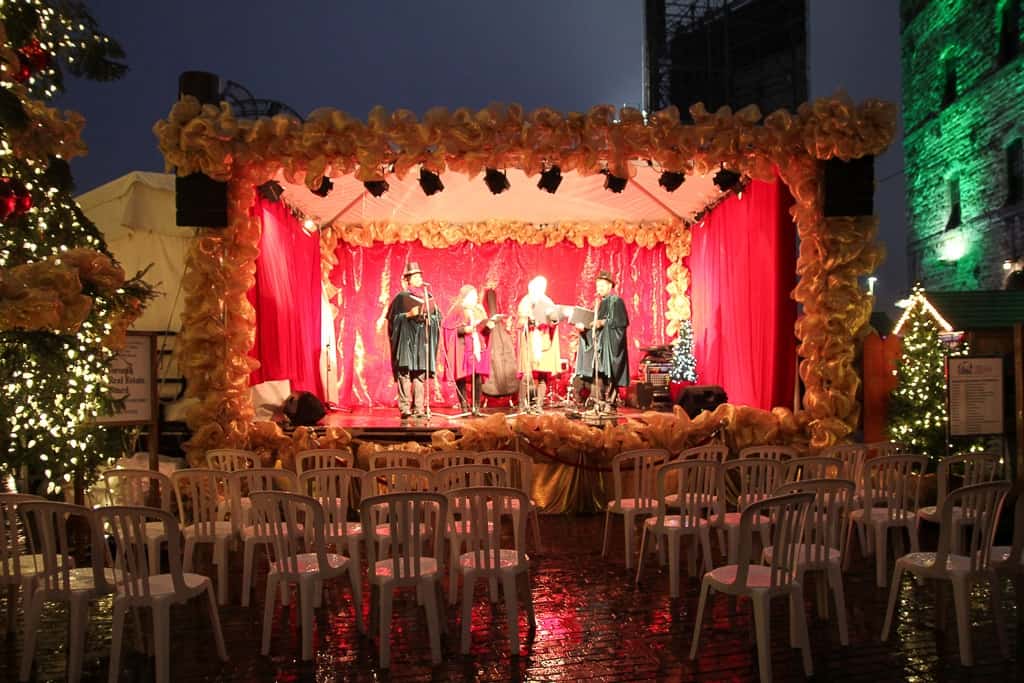 Special Exhibitions
Every year there's always something a little special at the Toronto Christmas Market. Last year it was a maze of pink Christmas Trees and this year it's a gorgeous light tunnel. Regardless of what it is, it's always instagrammable!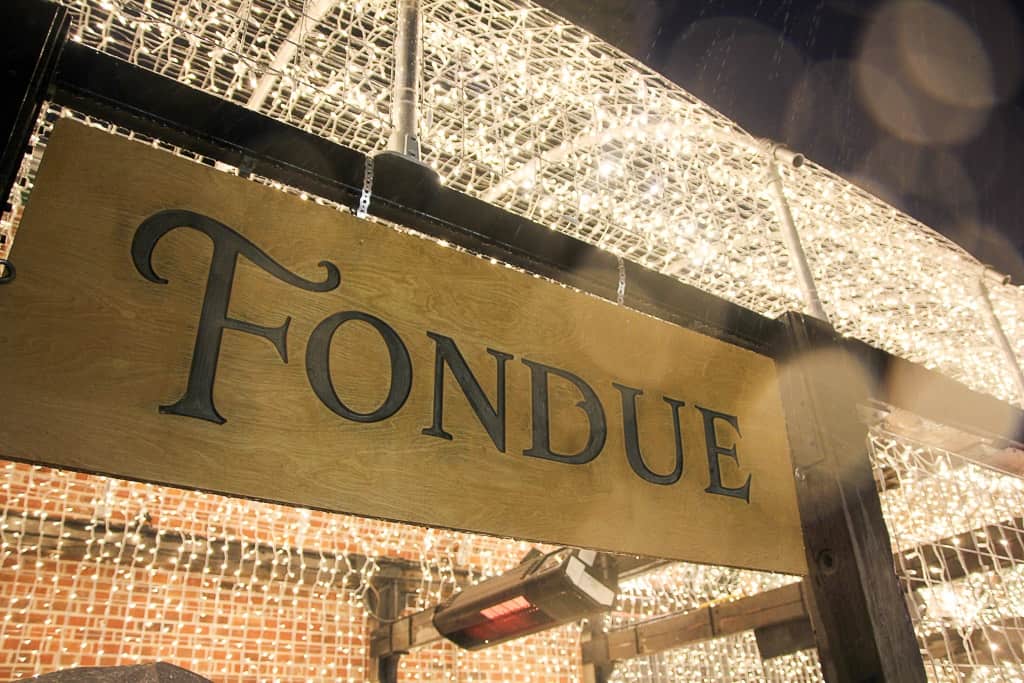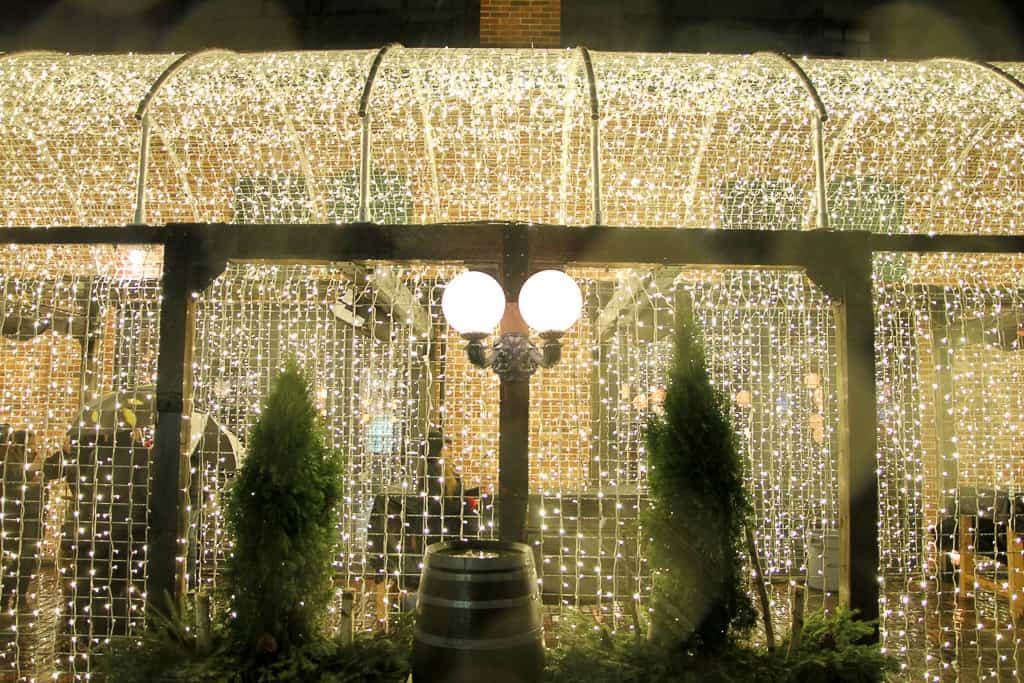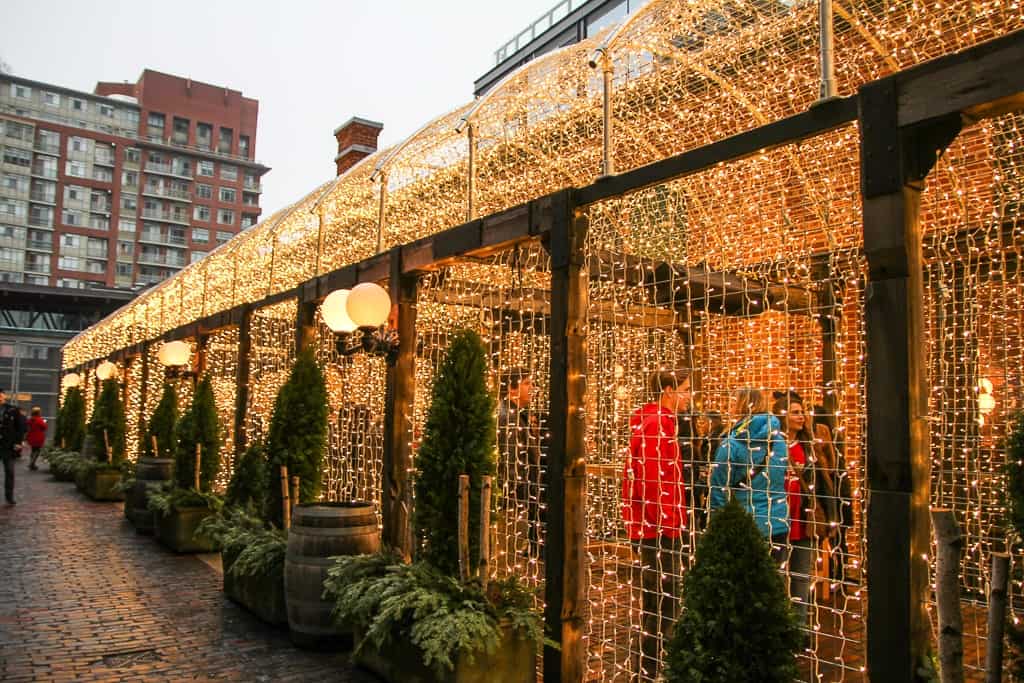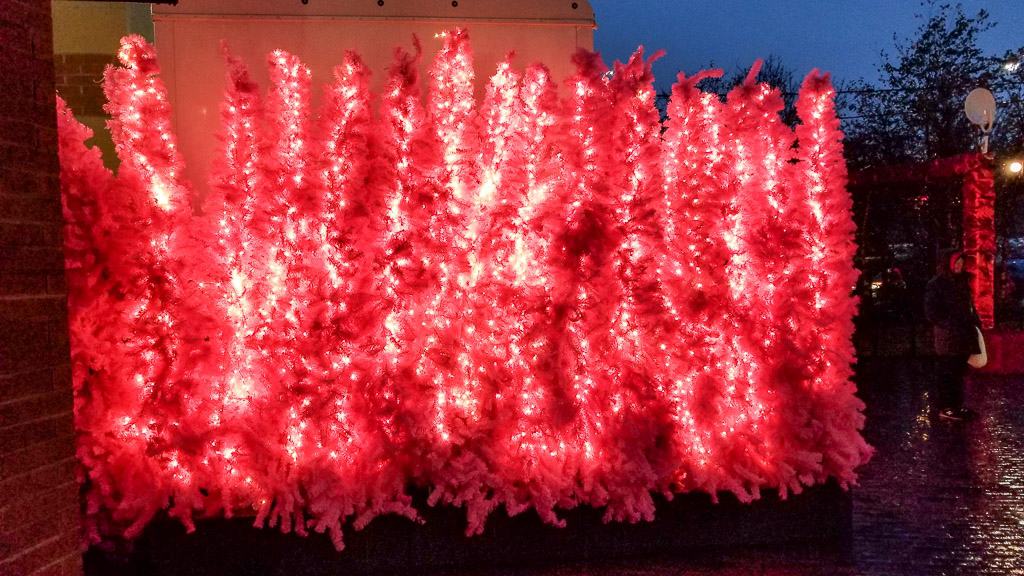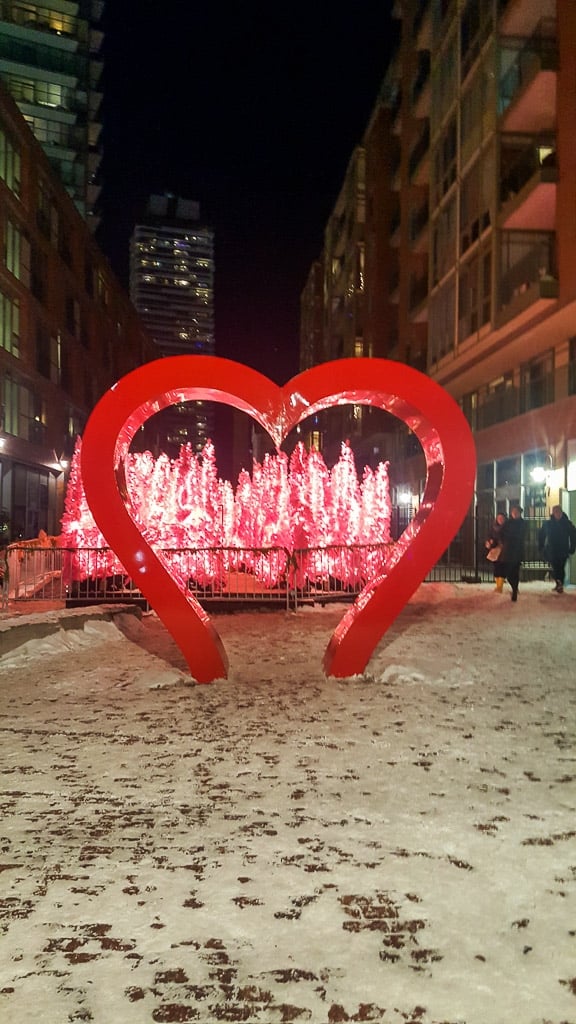 Tips for Visiting the Toronto Christmas Market
Bring cash! Some vendors and food places only take cash and you'll avoid the ATM fees.
Dress warmly! Toronto gets suuuuuuuper cold and you don't want to miss out on the fun because you're cold.
A very out there tip is to actually go when there's bad weather. You'll pretty much have the place to yourself. We went during the snowstorm last year and roamed around uninterrupted.
Definitely try going during the weekdays – way way way less busy!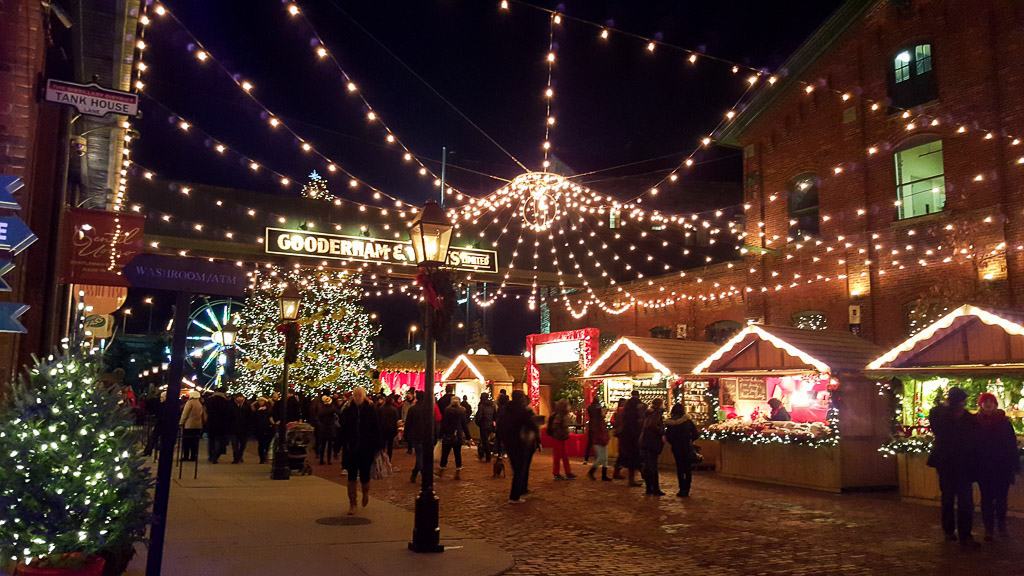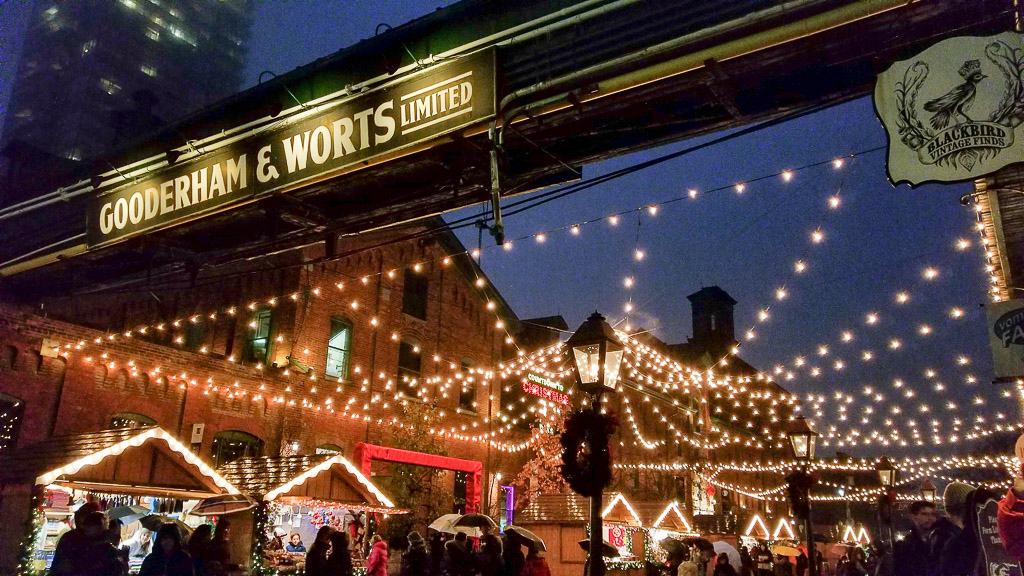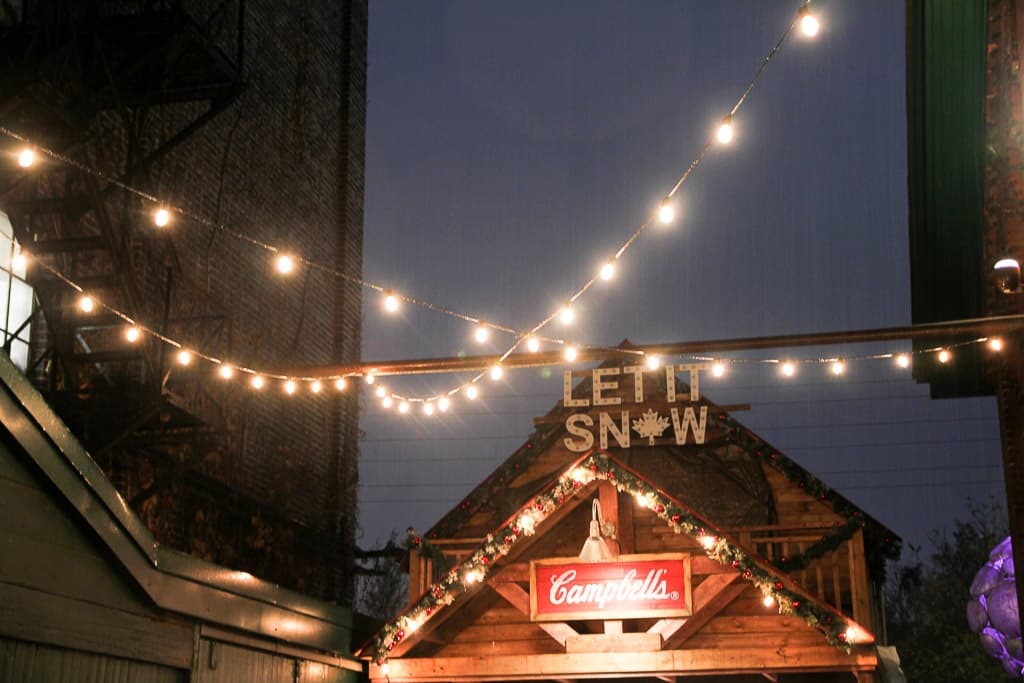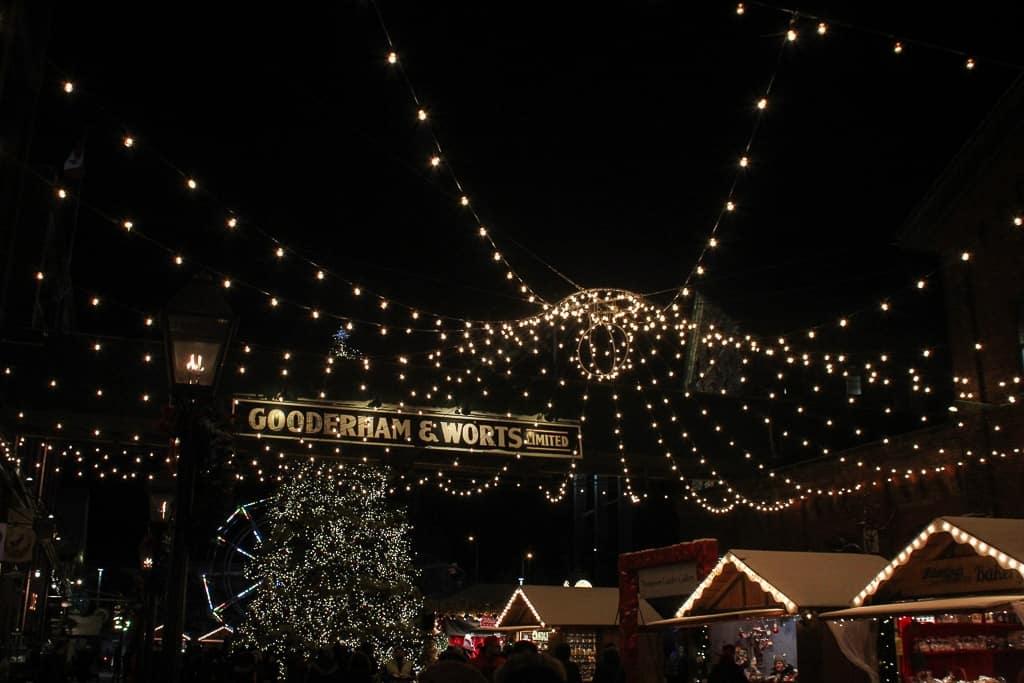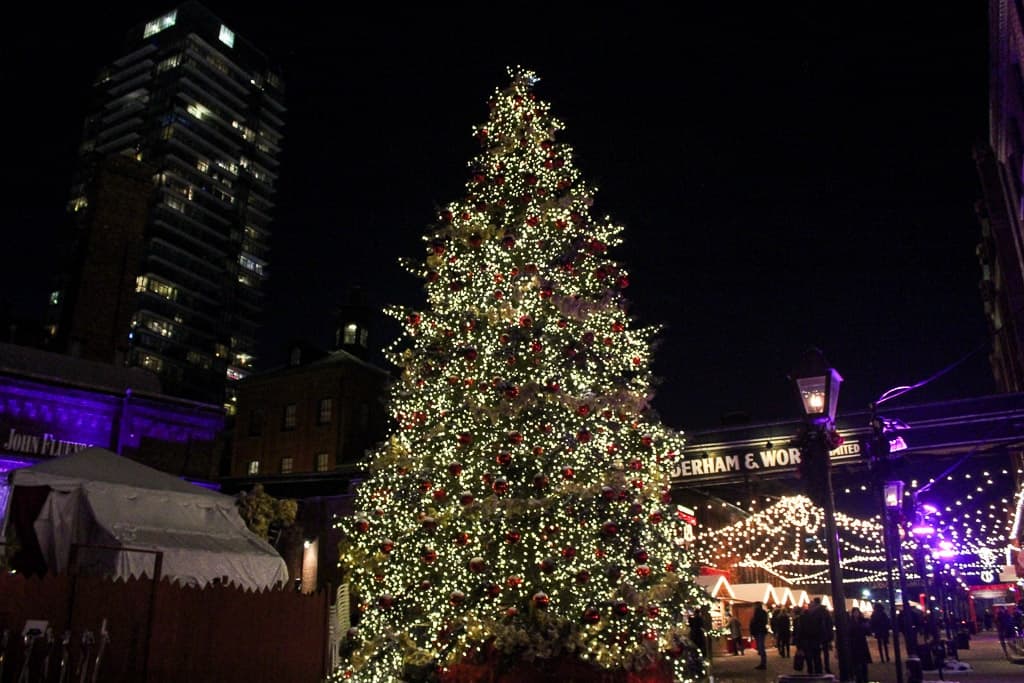 Have you ever visited The Toronto Christmas Market at the Distillery District? What was your favorite part? Let me know in the comments and pin the below image for your upcoming visit!