Athens is one of those mysterious cities. It's obviously incredibly well known for the historical landmarks like the Acropolis but it's also got a very lively and young population based on our visit. There's lots of culture in the city with popular and lively restaurants, street musicians and lots of street art. Part of this is because of some of the political unrest that the country has been faced with in the last few years. This often manifests into a street art movement and the street art in Athens definitely reflects that. There's some larger neighborhoods known for their street art (like Exarchia, Psyri, Anafiotika, Plaka, Monasteriki and so many more) where you can seriously not walk a meter without coming across a fantastic piece.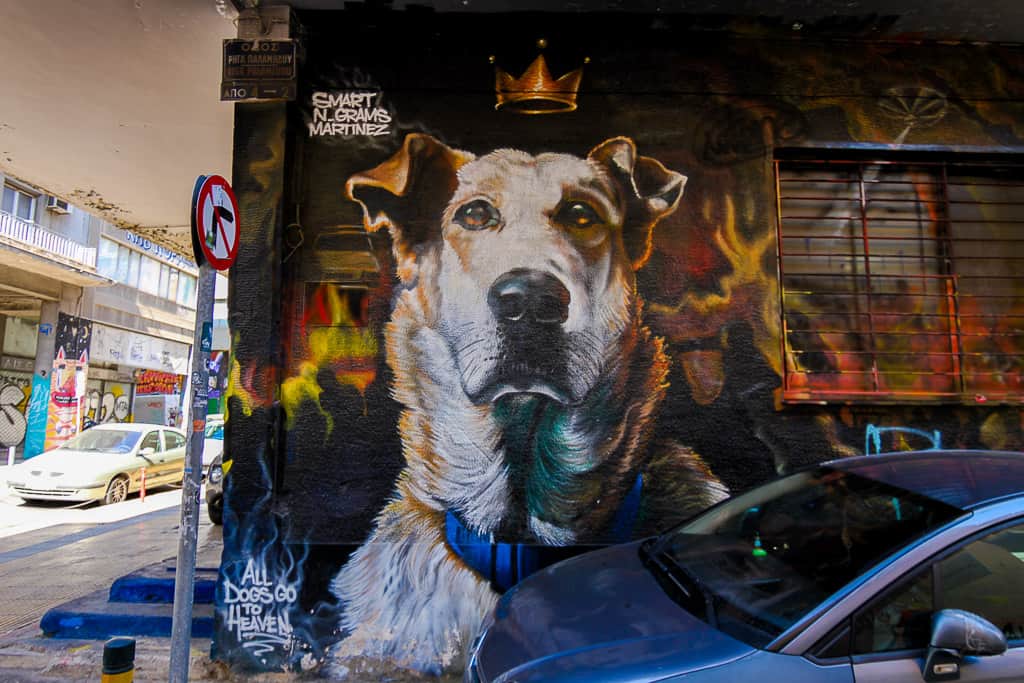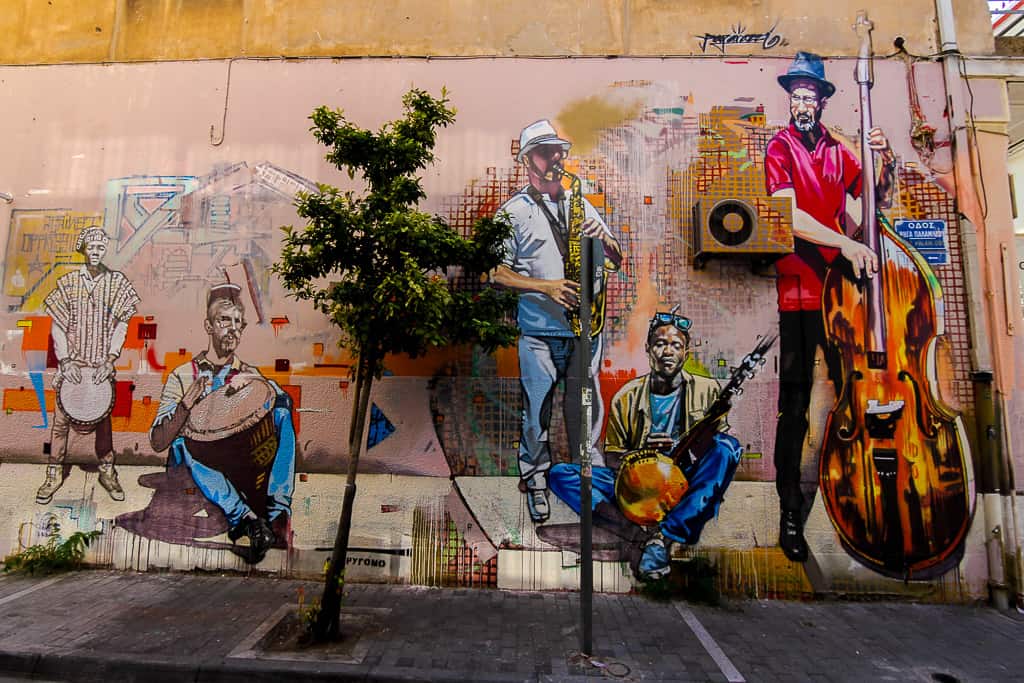 The two art pieces showed above are two of the larger pieces we saw. The dog is actually well known in Athens, having partaken in some of the protests that went on in the city. There's some articles about him here and here. The pieces are on opposite sides of a street called Riga Palamidou. They're at the corner of the street where it intersects with Sarri (that would be here on Google Maps). The intersection can be found in the Psyri neighborhood of Athens which is actually were we did a lot of our exploring. The below picture (which is very instagram friendly haha) is at the same intersection as the two pictures above. The google earth pictures are outdated but you can see that the architecture is the same! It's also a great place to start your exploring as it leads into a neighborhood filled with street art all over.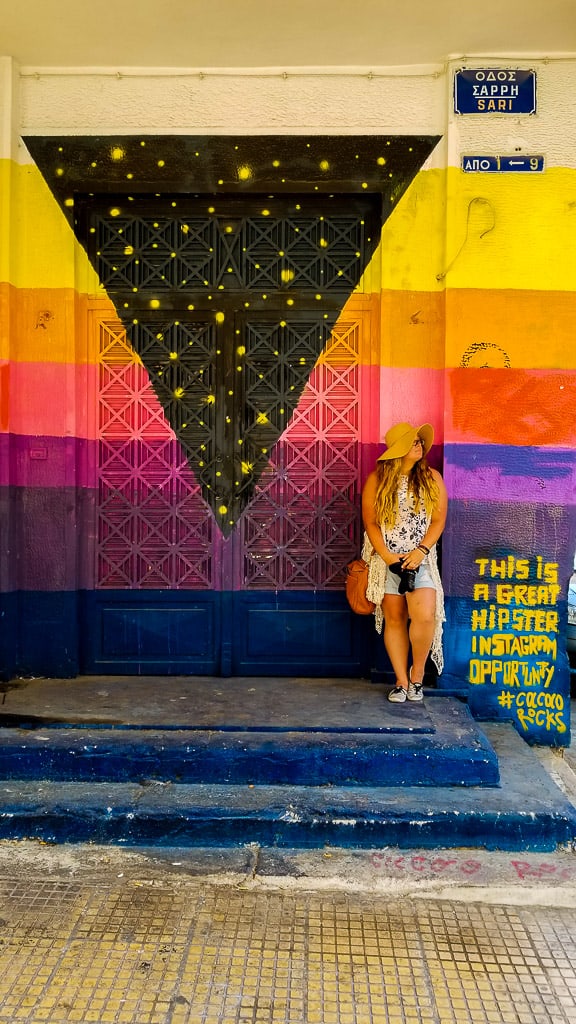 You can also find street art centered around historical parts of Athens. The two pieces below were on walls on either side of the road leading to Kerameikos which is one of the less known ruins in Athens to explore (sort of looks like a cemetery because of the lay out).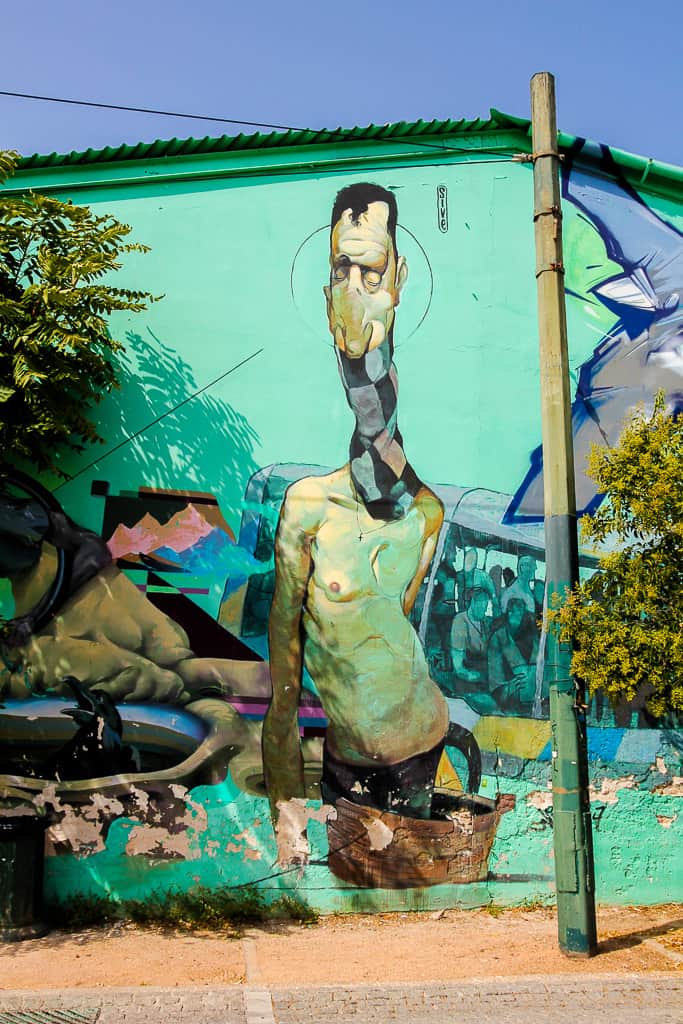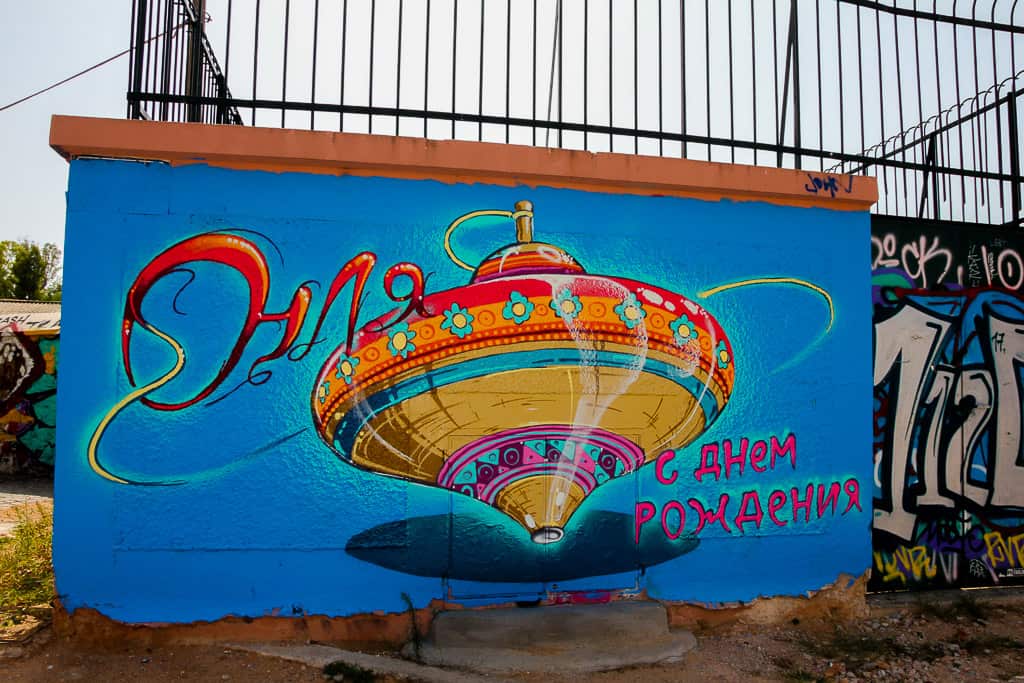 There are a fair amount of street art tours you can take in Athens and while we didn't take one (because we saw it everywhere and figured that was enough) it does seem like it's something worth doing. Some of the neighborhoods are still up and coming and aren't as safe as the main ones we walked around in but the pictures I've seen of the art in them is absolutely stunning and they're most definitely worth exploring. Do take a look at all the lovely art we did manage to see below!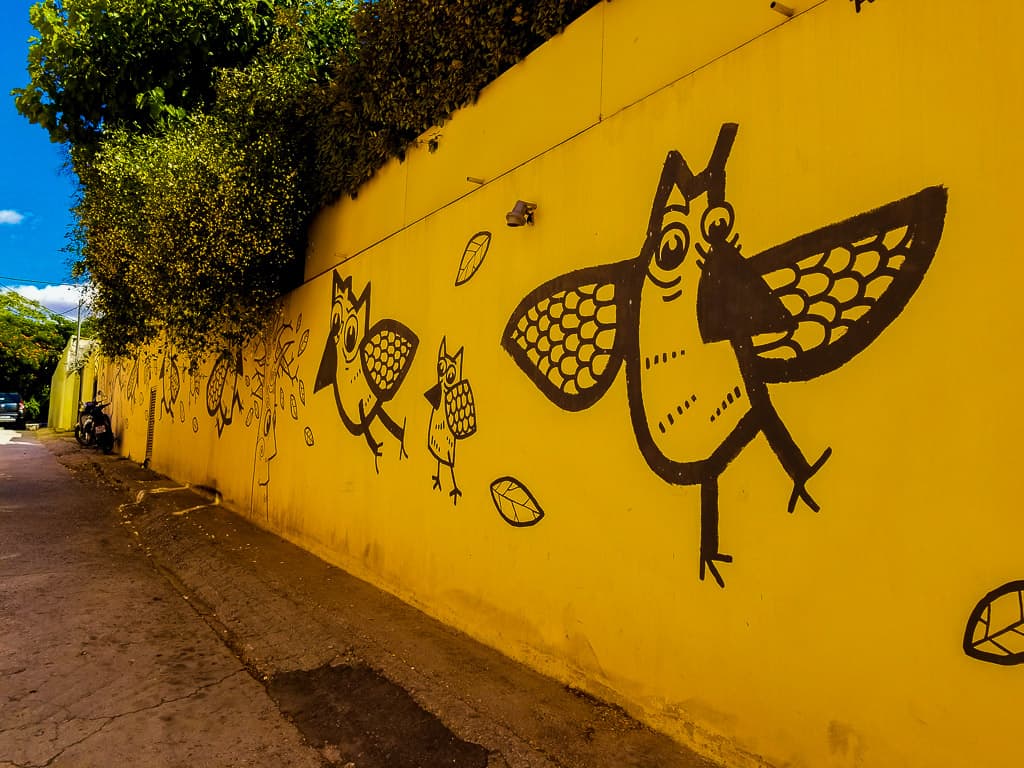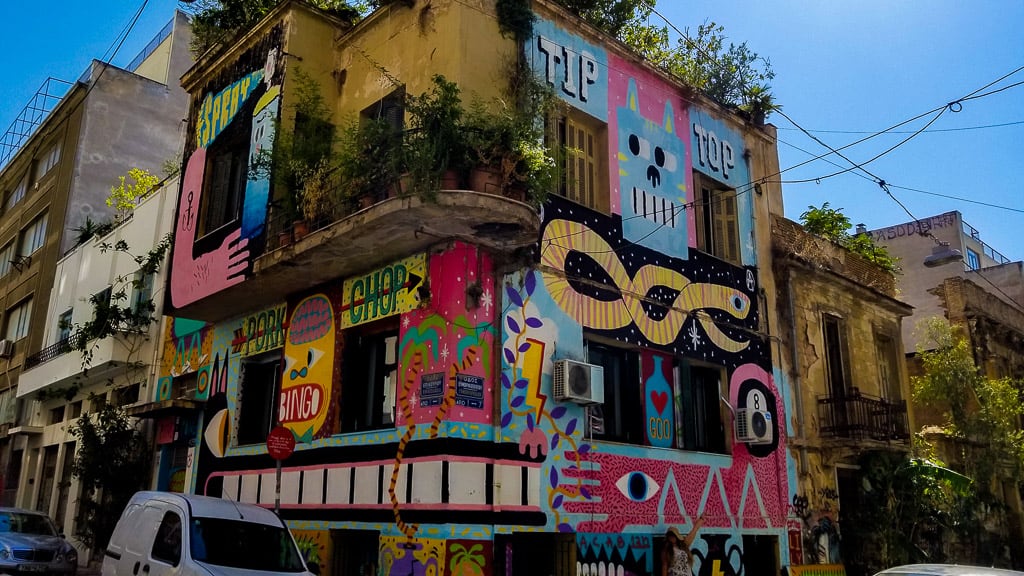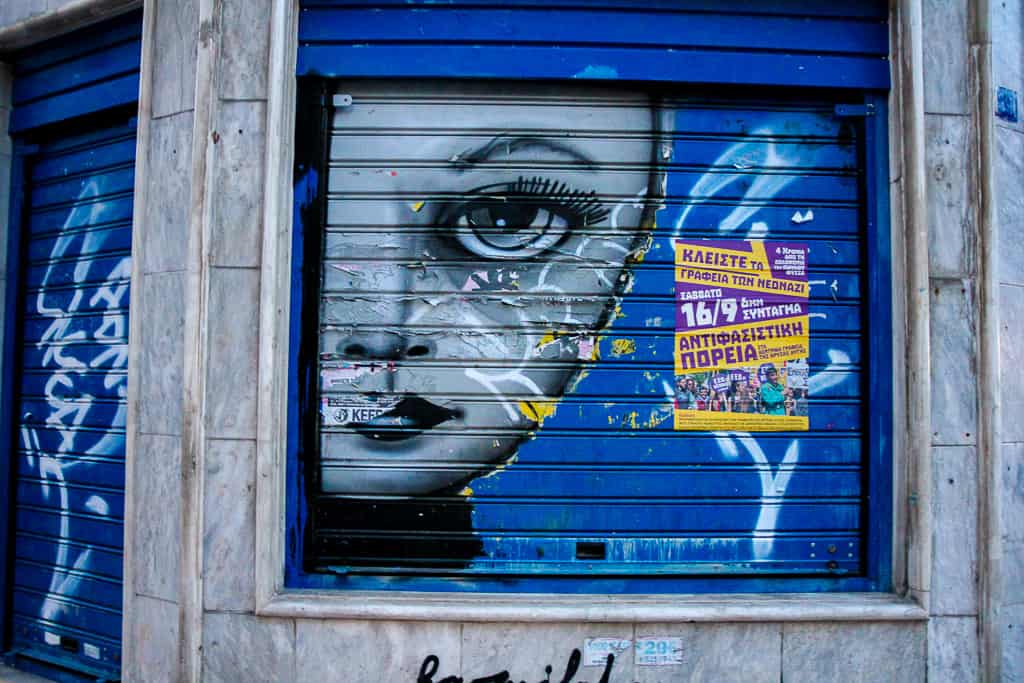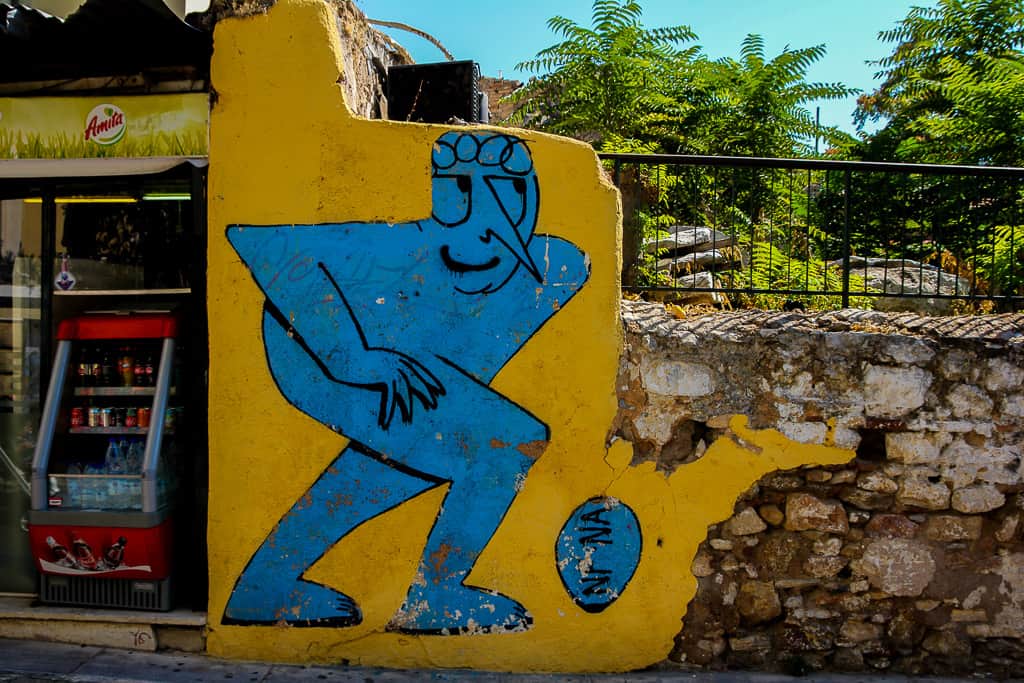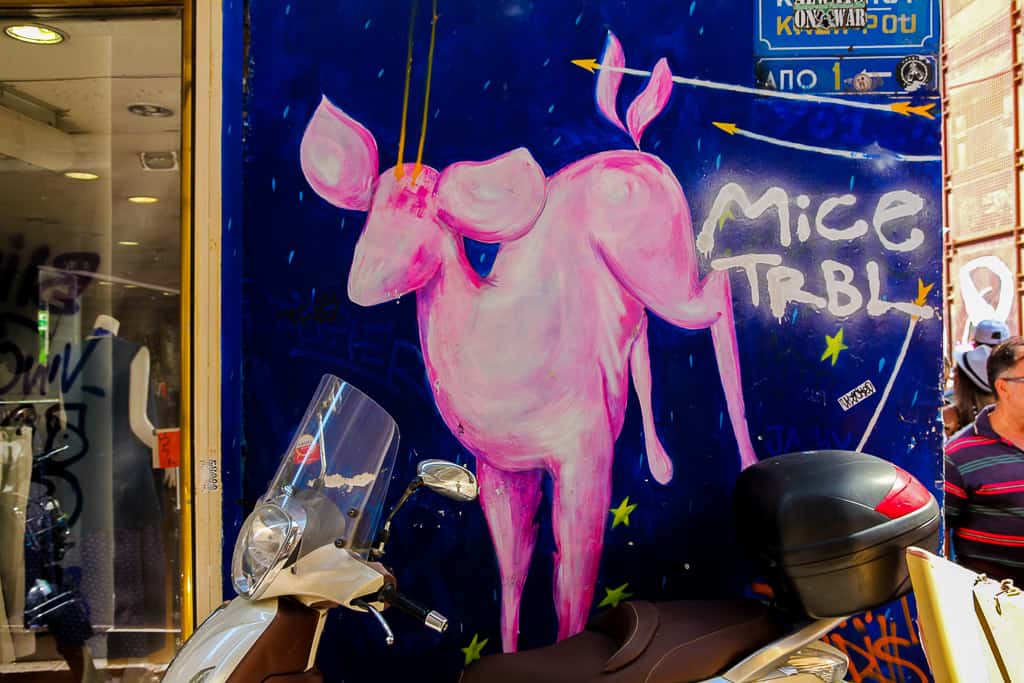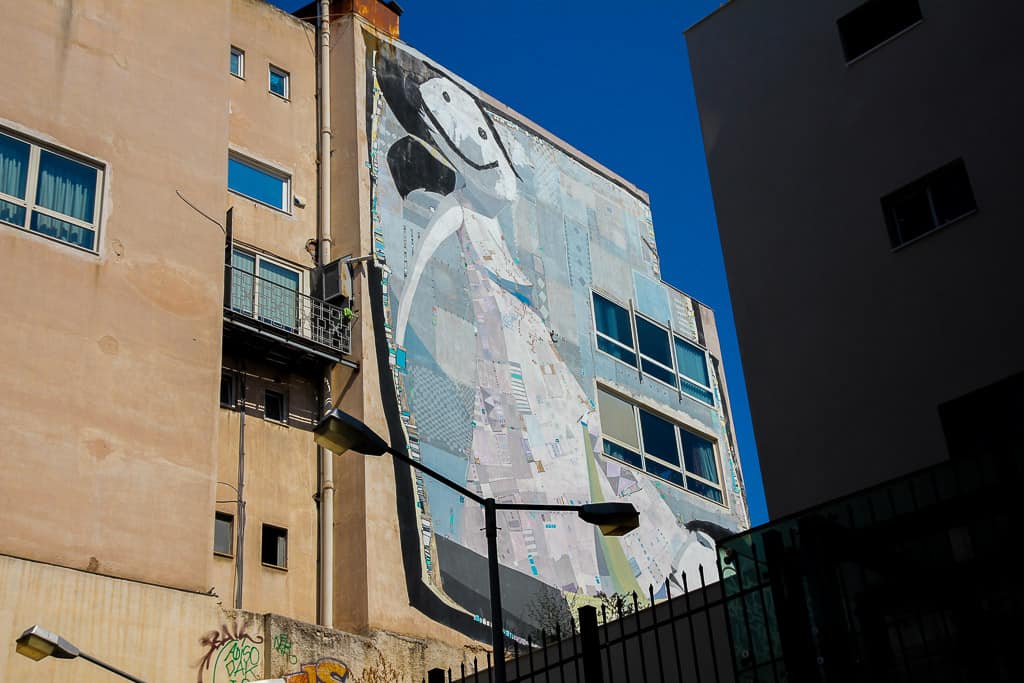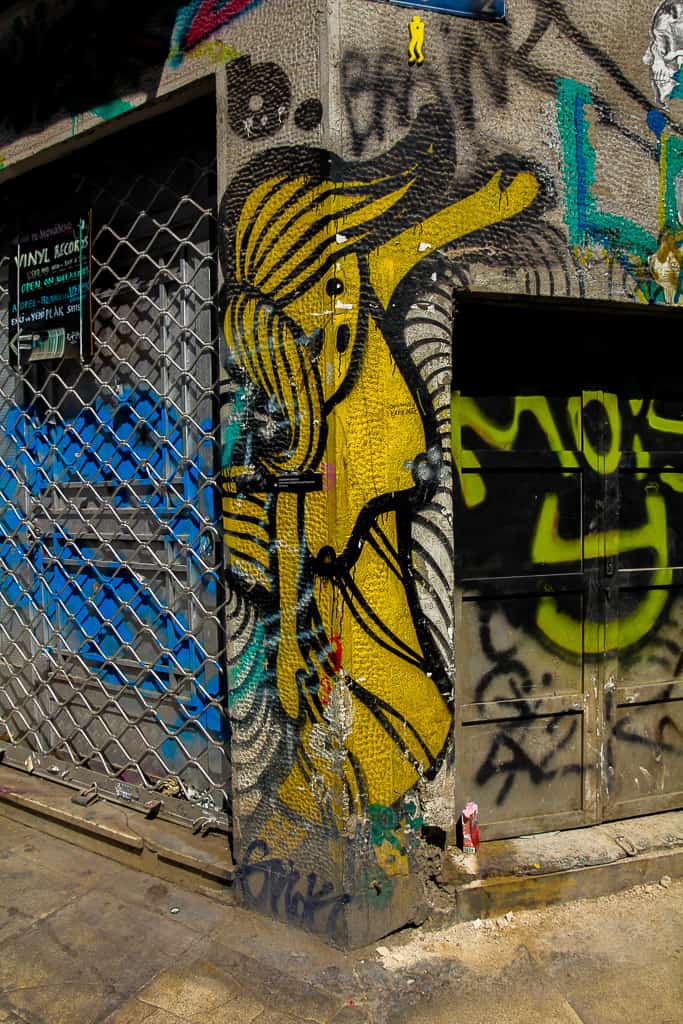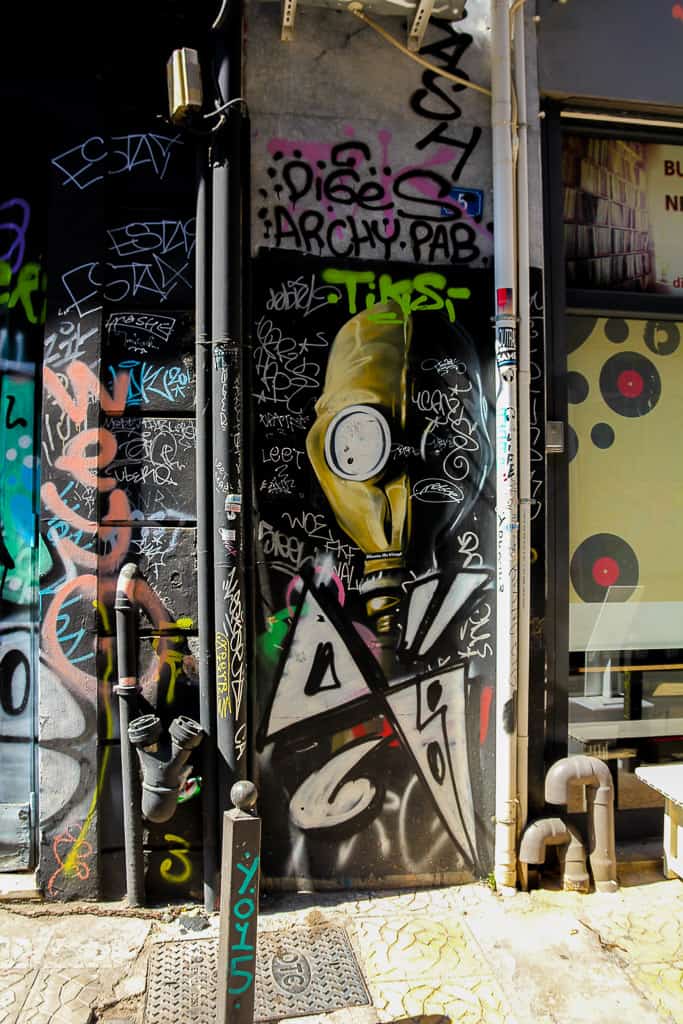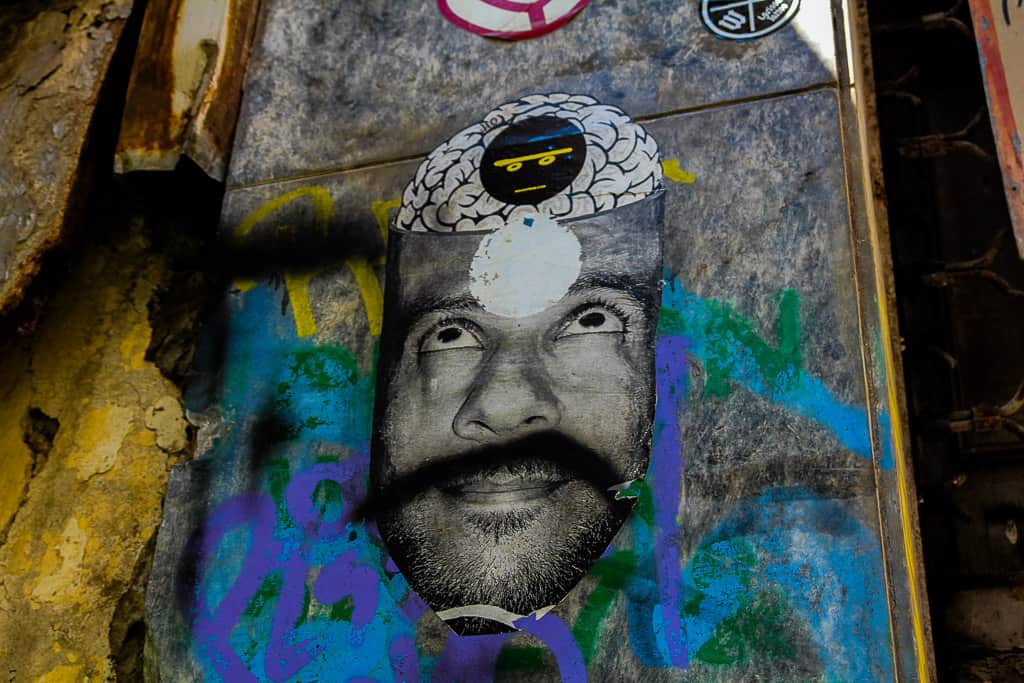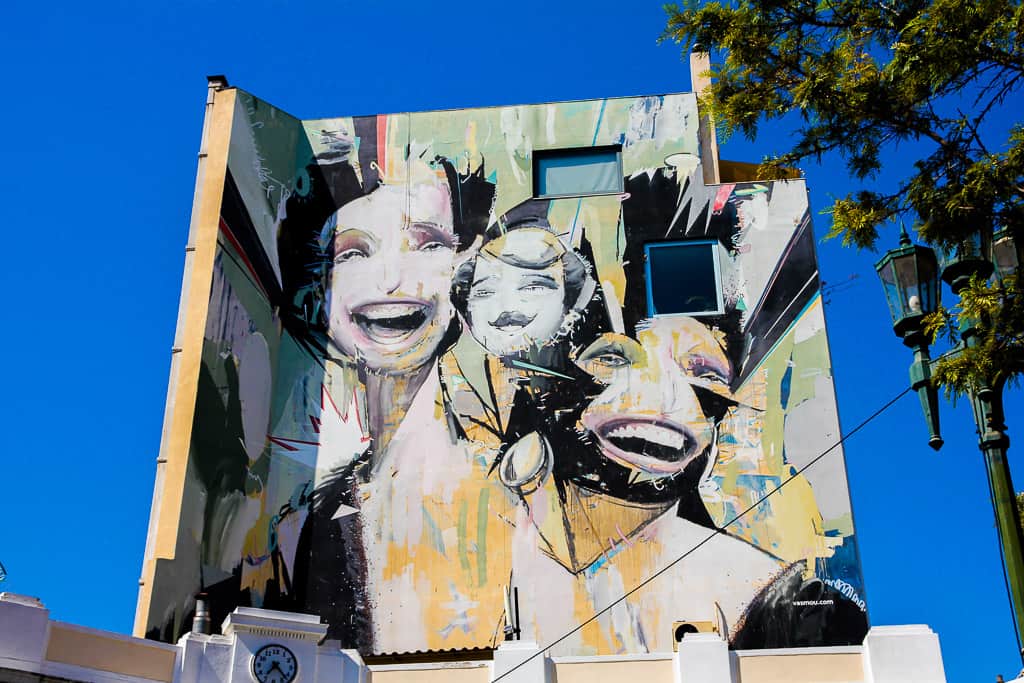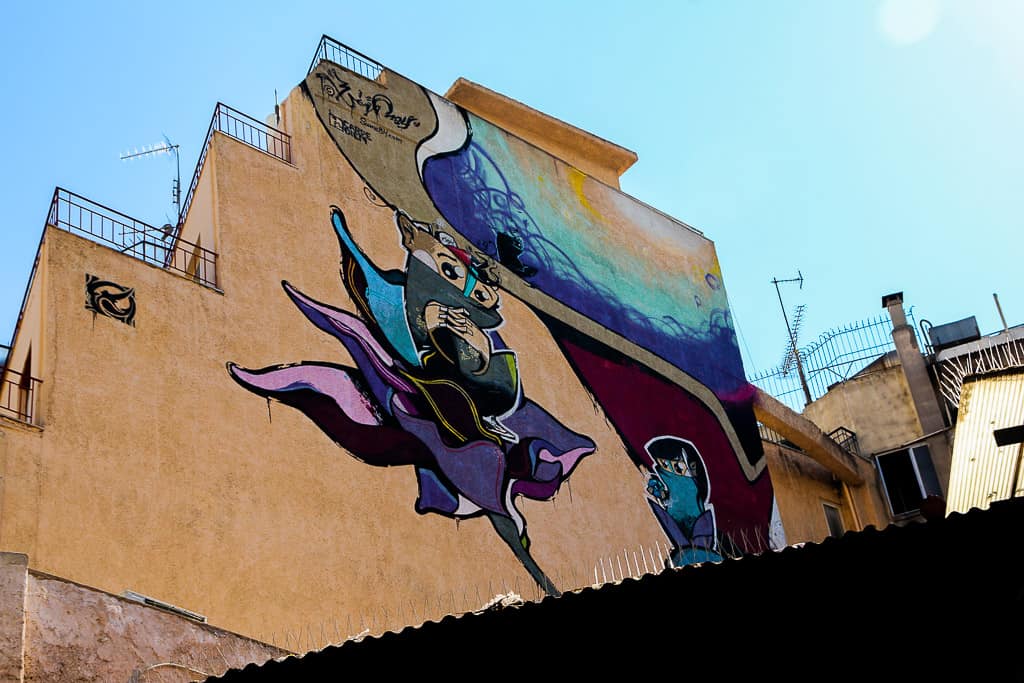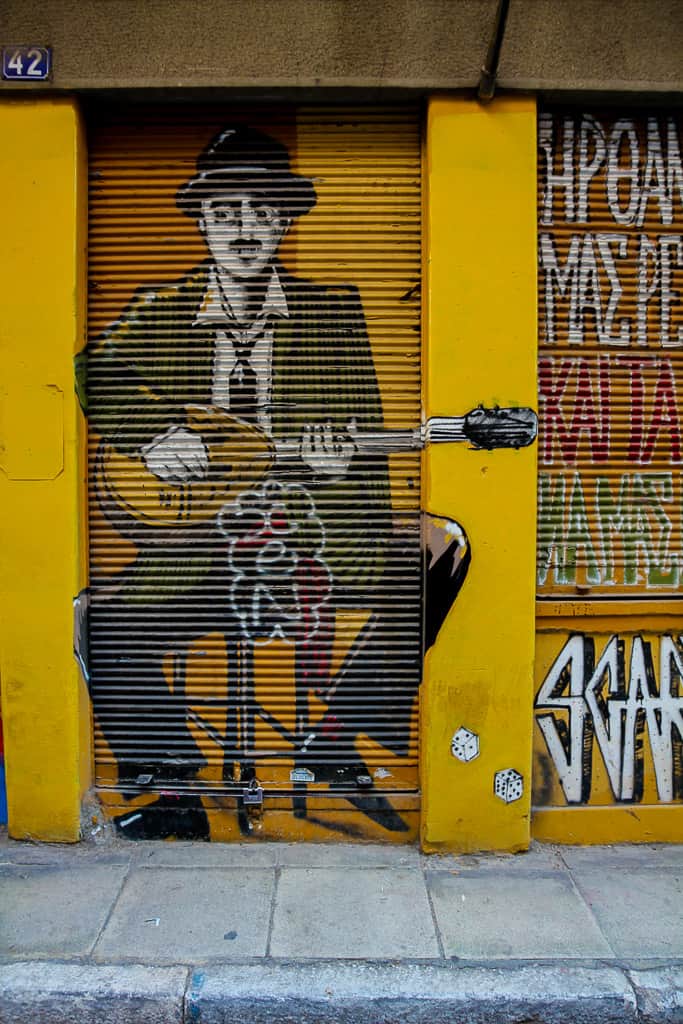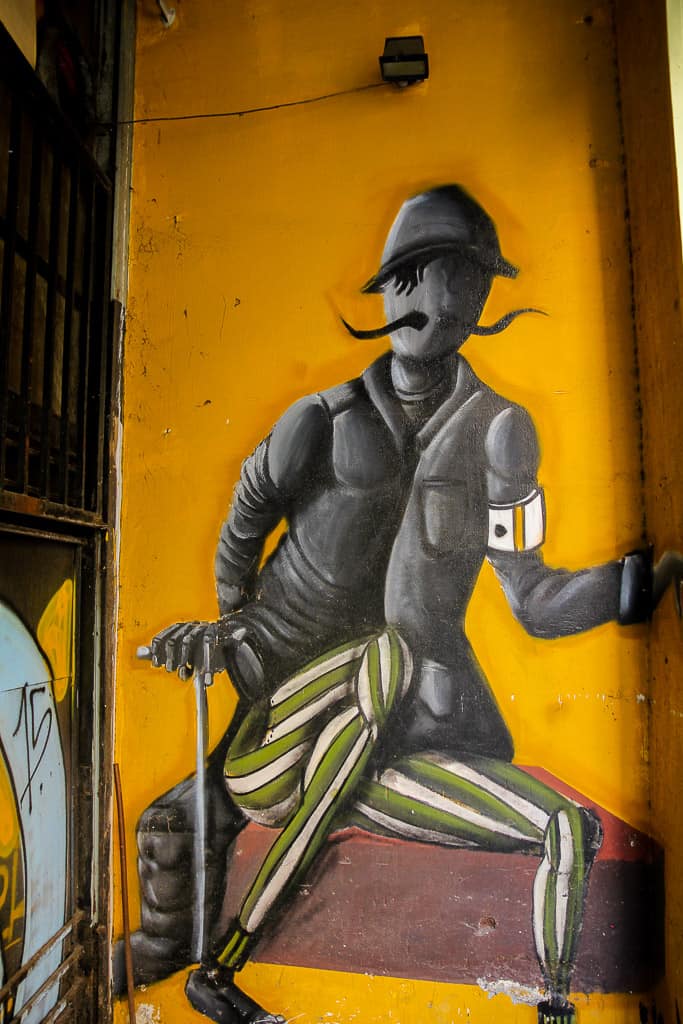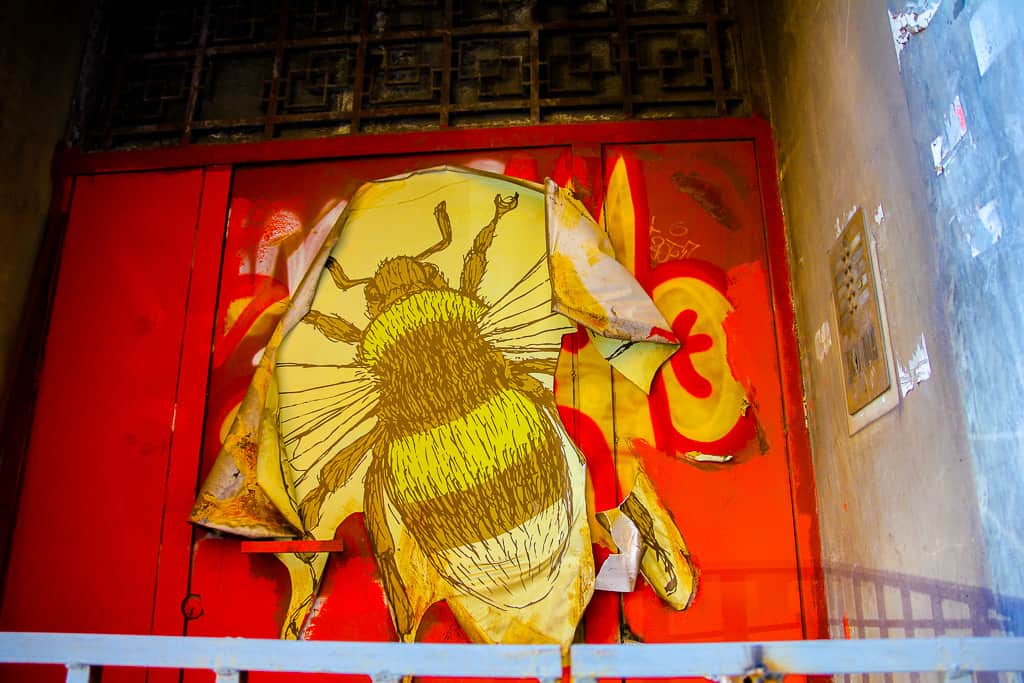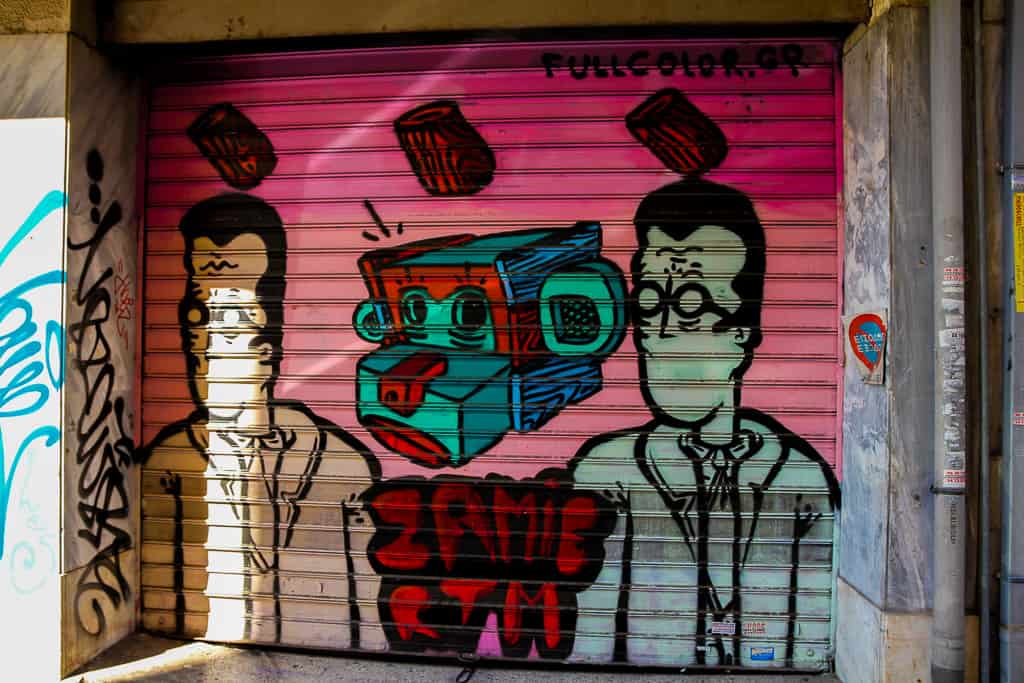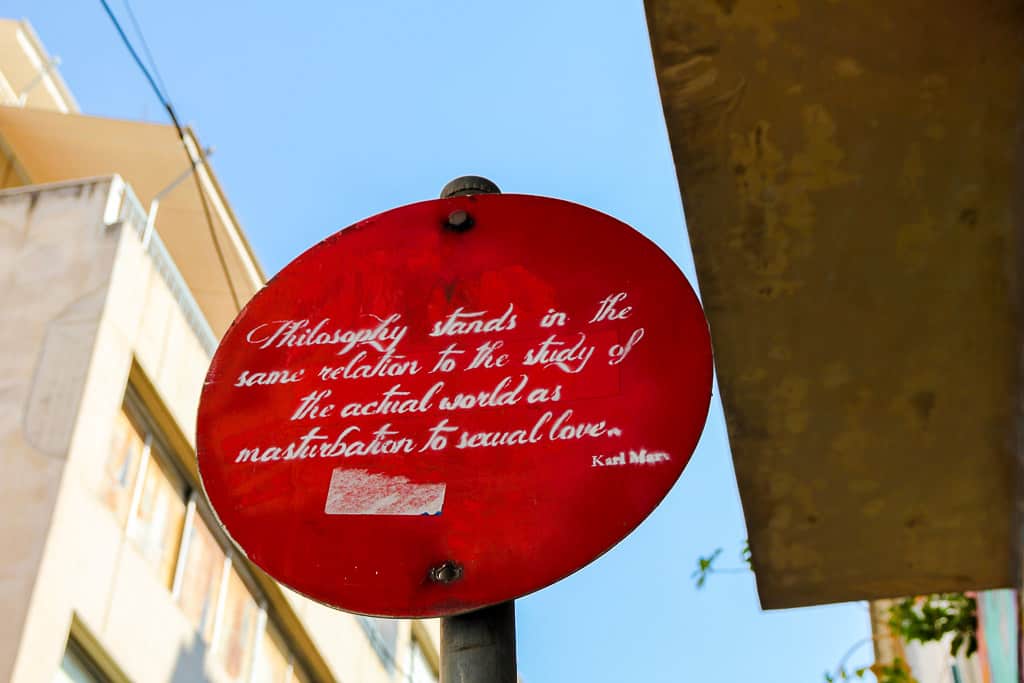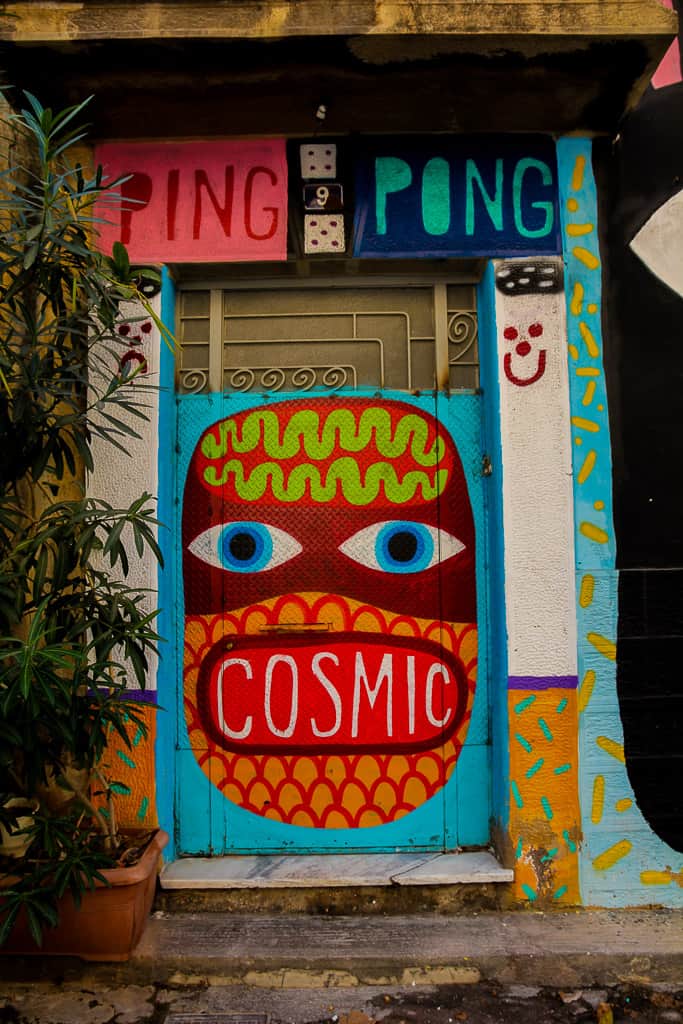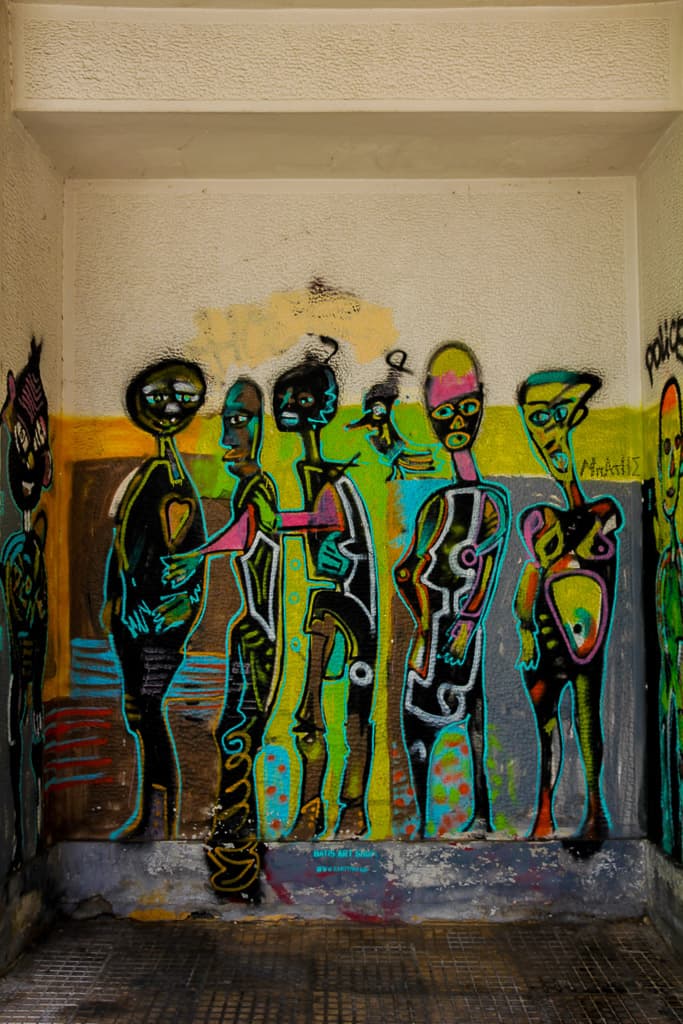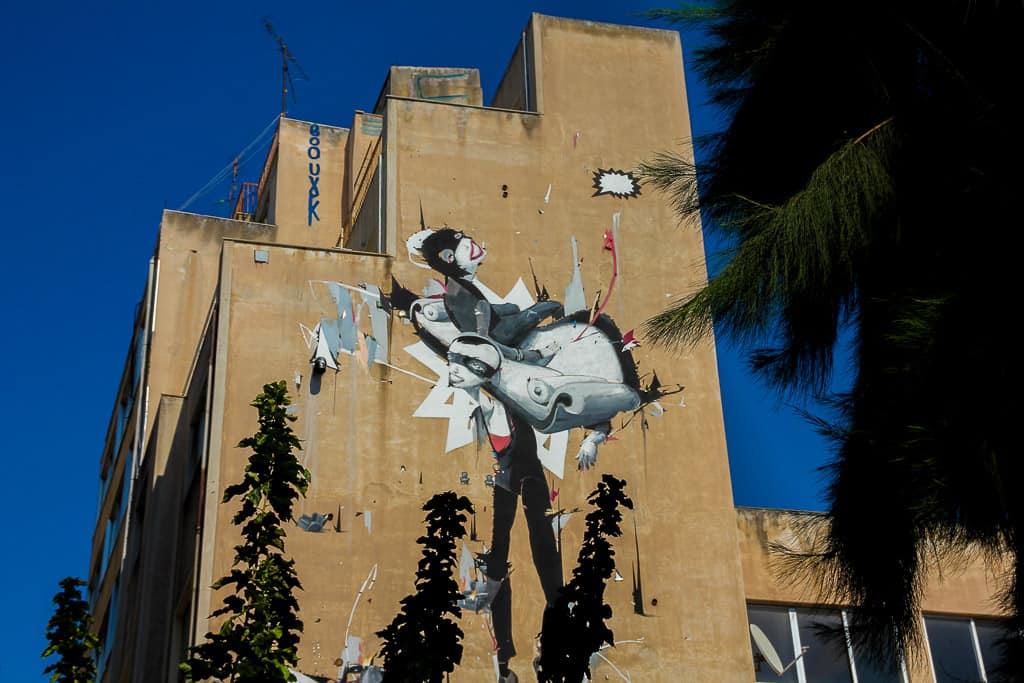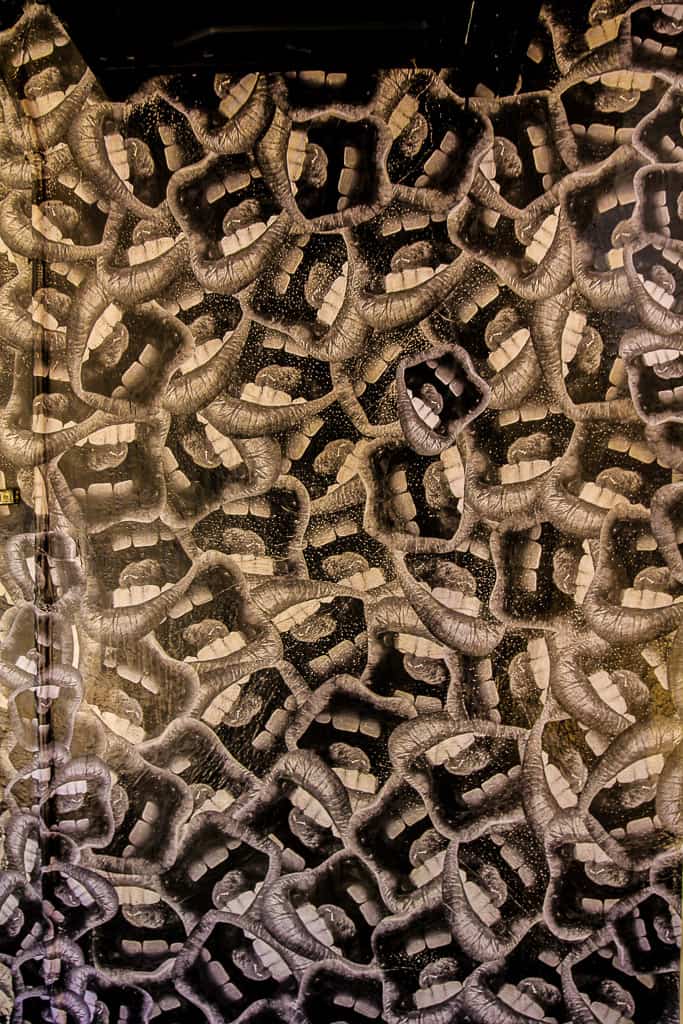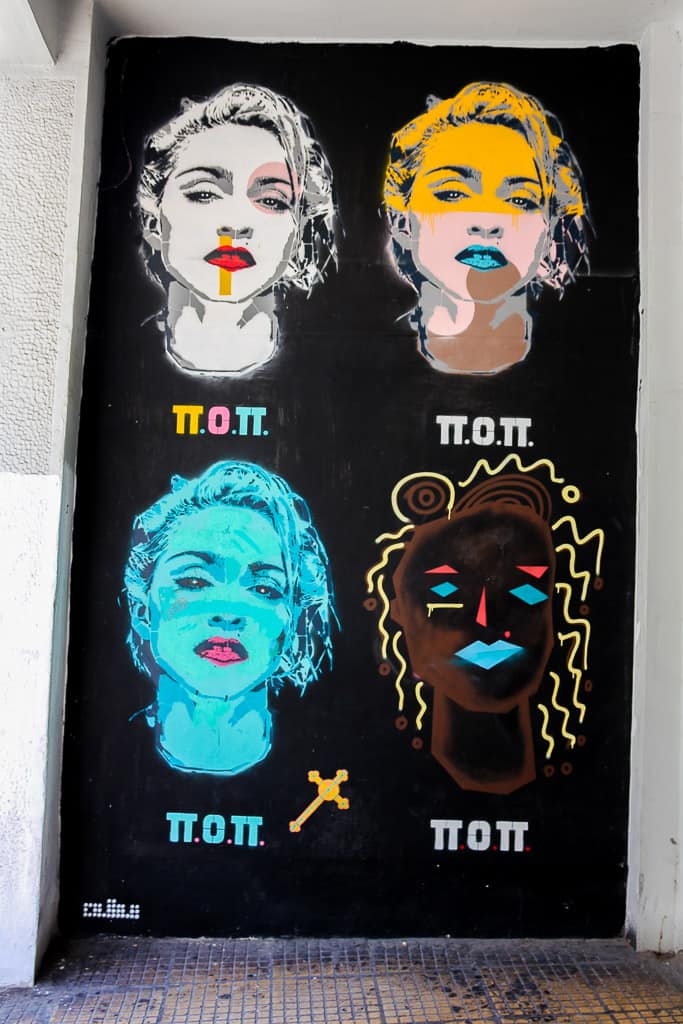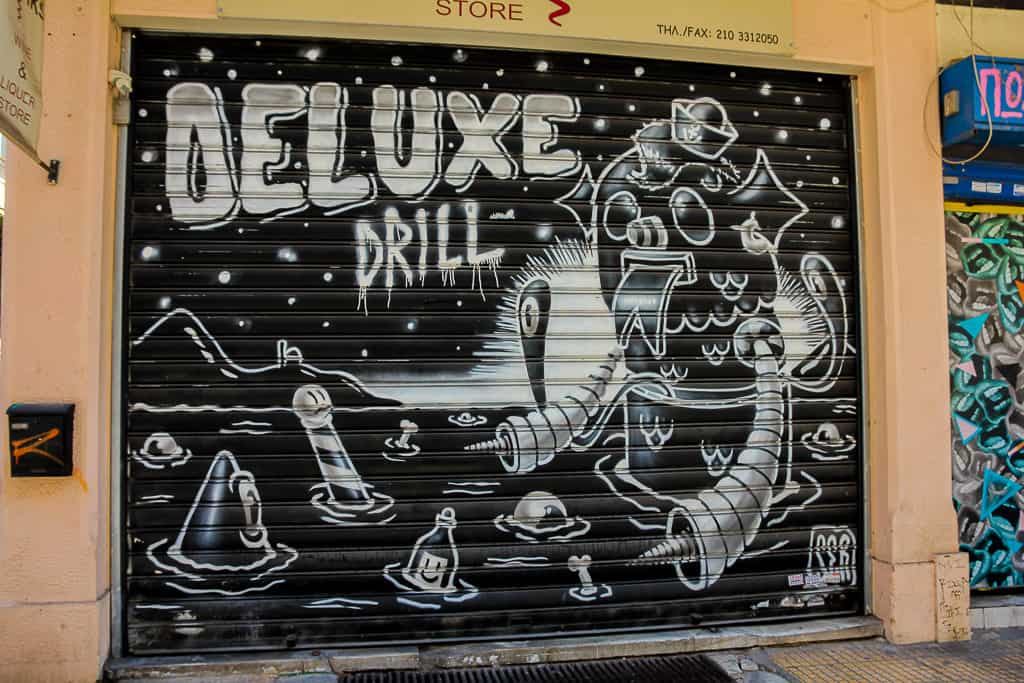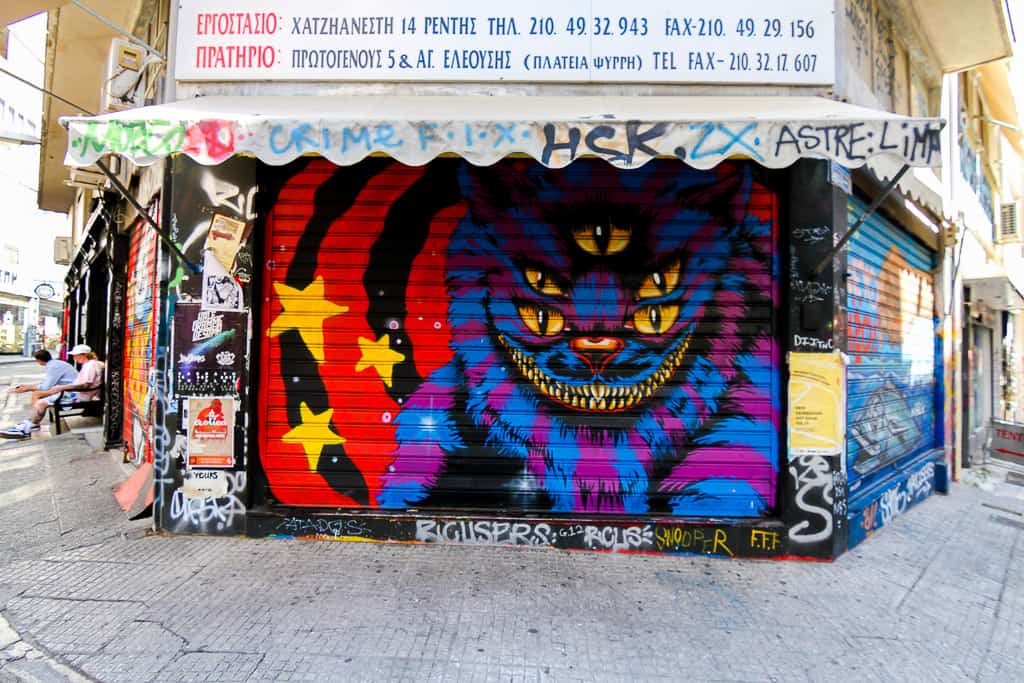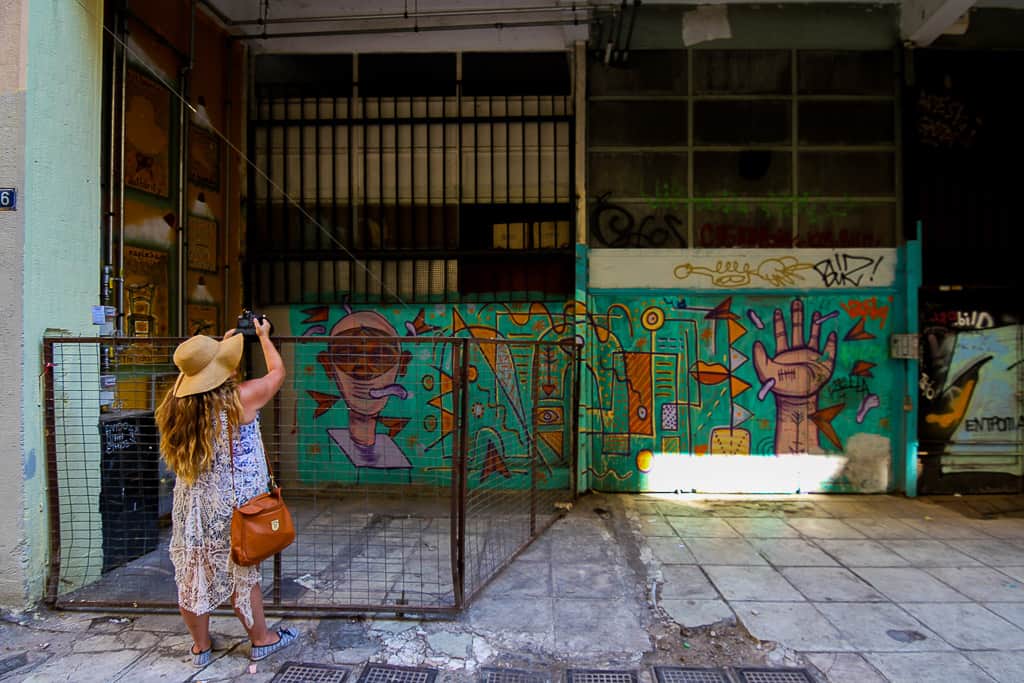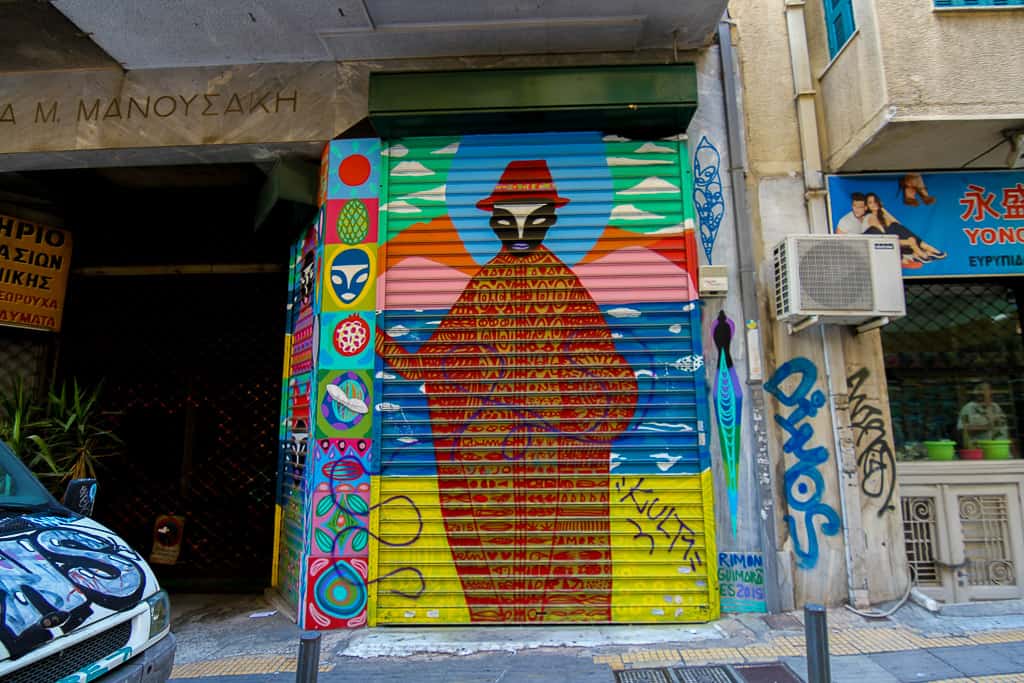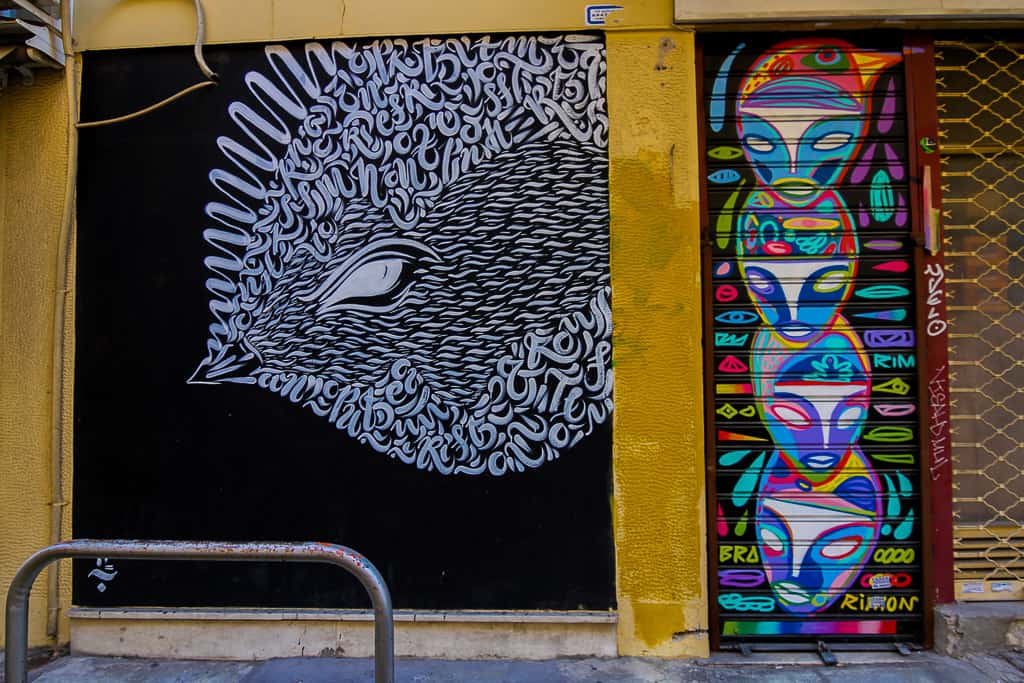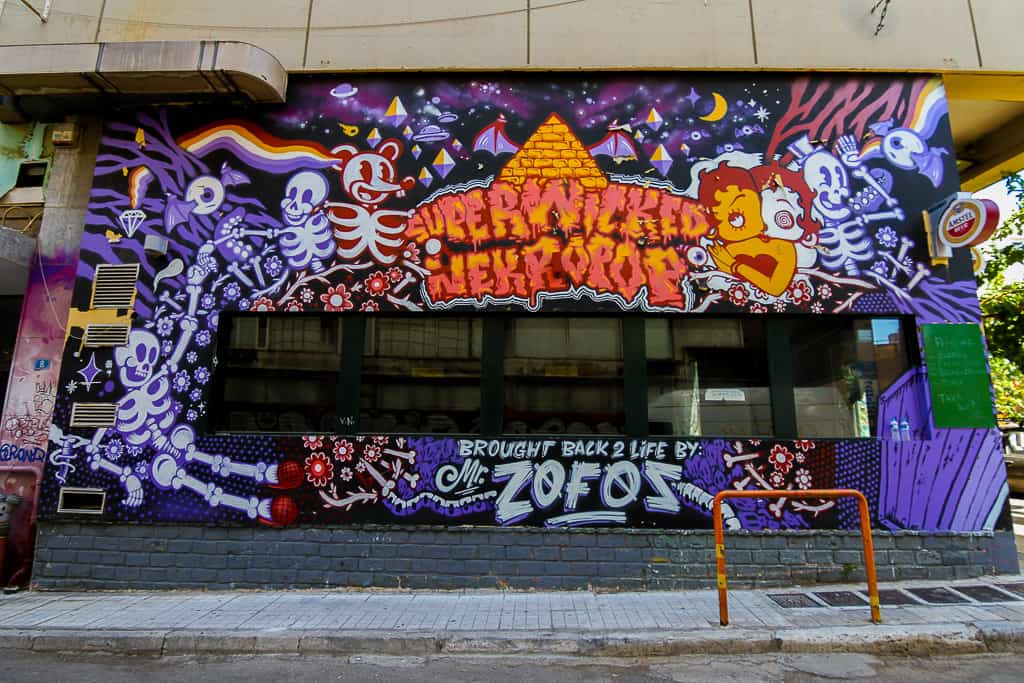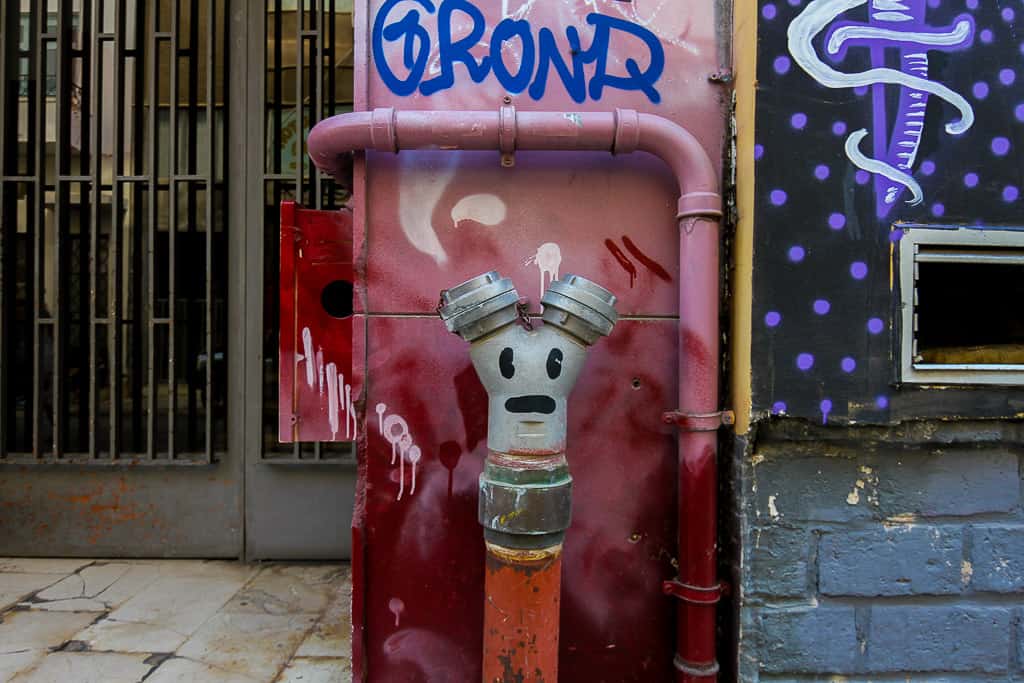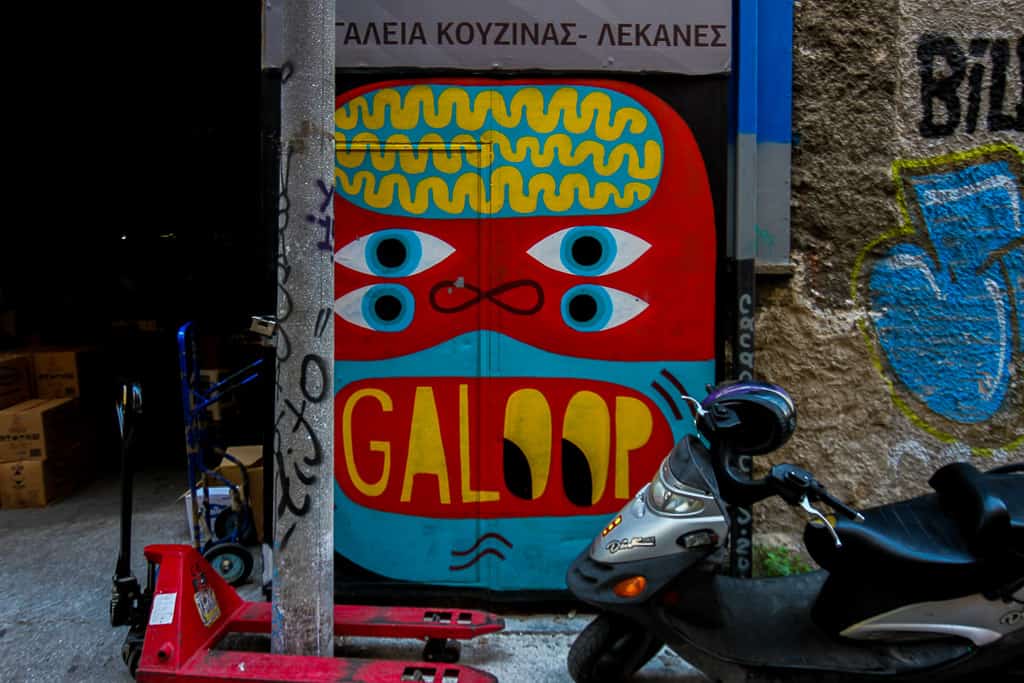 I'm a huge fan of street and it's something I seek out in most of the cities I visit (examples). I think the street art in Athens is definitely up there with some of the best I've seen and I highly recommend it as something (free!) to do while wandering around the city. Pin the below image for your own upcoming trip to Greece!