When I flew to Australia last November it included a 9 hour layover in Los Angeles at LAX. You can picture my excitement at finally getting to see a tiny piece of California! Now came the tough part. What's the one thing I really wanted to see that wouldn't make me miss my flight to Melbourne? With the notorious traffic LA is famous for we didn't want to risk anything by hitting up the Hollywood sign so I finally decided for small pieces of the best of everything. Some good old fashioned burgers, palm trees, beaches, sunsets and piers!
We rented a car from the airport and hit In-N-Out Burgers as the first stop. When we had White Castle in Chicago we were fairly disappointed so I didn't set my expectations very high but boy was I wrong. It was more of a time limit thing that we didn't grab more food but it was absolutely delicious. Fresh and hot. The ideal American meal.
After filling ourselves up we headed to Santa Monica beach. We had just left a grey and cold Toronto so driving down the streets of LA with our windows down and music blasting was perfection (and we hadn't even see anything yet!). We picked Santa Monica over Venice or anything else because of the pier. How many times have I seen that pier on TV and in movies? I couldn't wait!
We arrived to a perfect beach with palm trees and the most beautiful horizon. It was still fairly early in the afternoon but the sun was doing the most amazing things possible. After walking on the beach and taking dozens of pictures we strolled over to the pier where we saw some great street art.
The pier is full of street performers, fishers, food and amusements. We walked among families and couples all enjoying every aspect of where they were. We walked to the end of the pier and by the time we reached there the sun was setting. Having never seen a sunset on a horizon before, I was speechless. The experience was only enriched by the group of French tourists behind us who had a guitar with them and spontaneously burst into a song they made up on the spot.
We did get to experience some of that dreadful traffic going back to the airport when we sat on the highway for about an hour. But would any experience in Los Angeles be complete without some of that dreaded traffic?
I can't wait to go back and see more of the city and I'm pretty happy that my layover experience could include some sight-seeing. Once I get to go back I'll definitely be using these Universal Studios Tips and Tricks to get the most out of a visit to Universal Studios.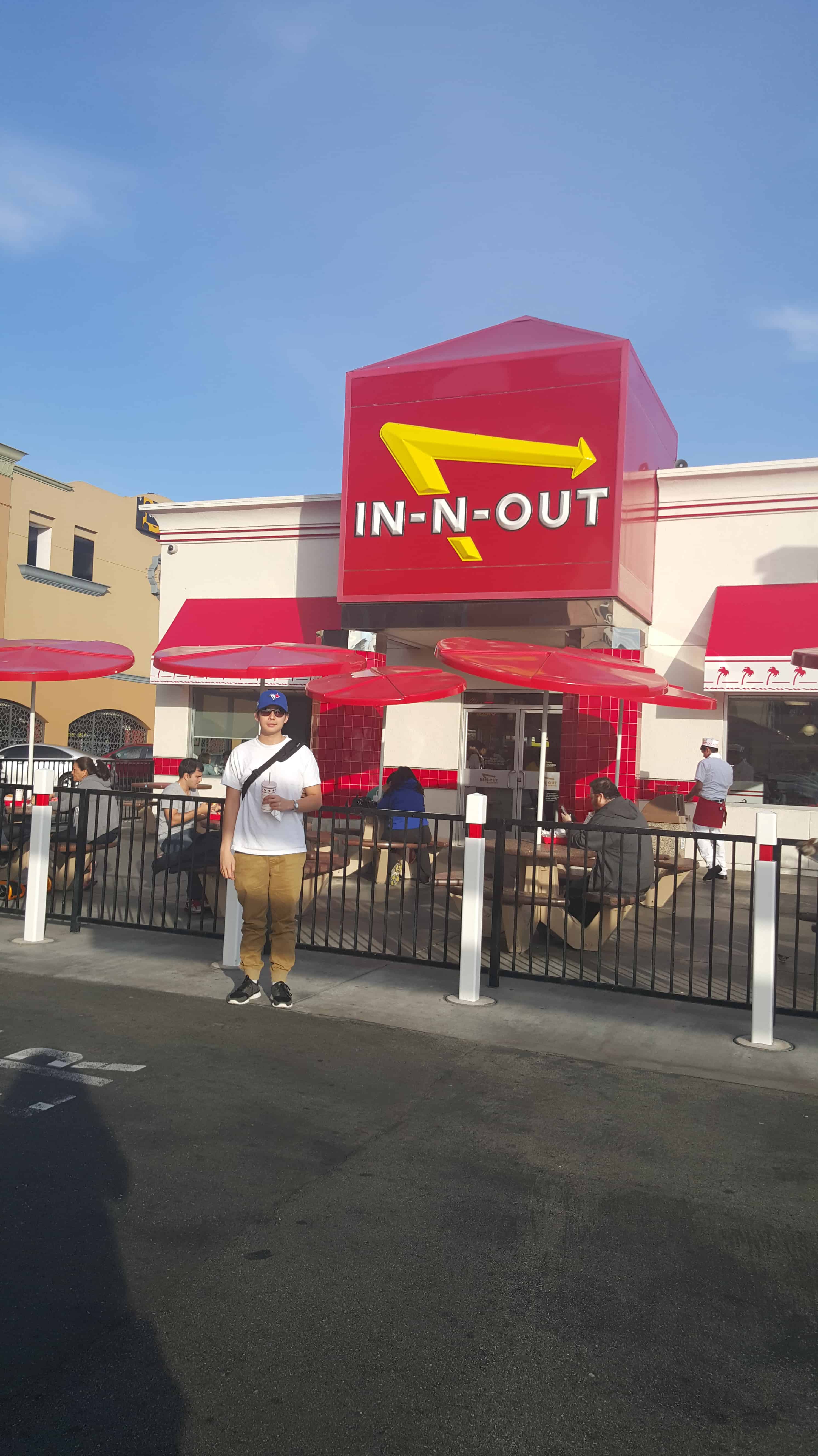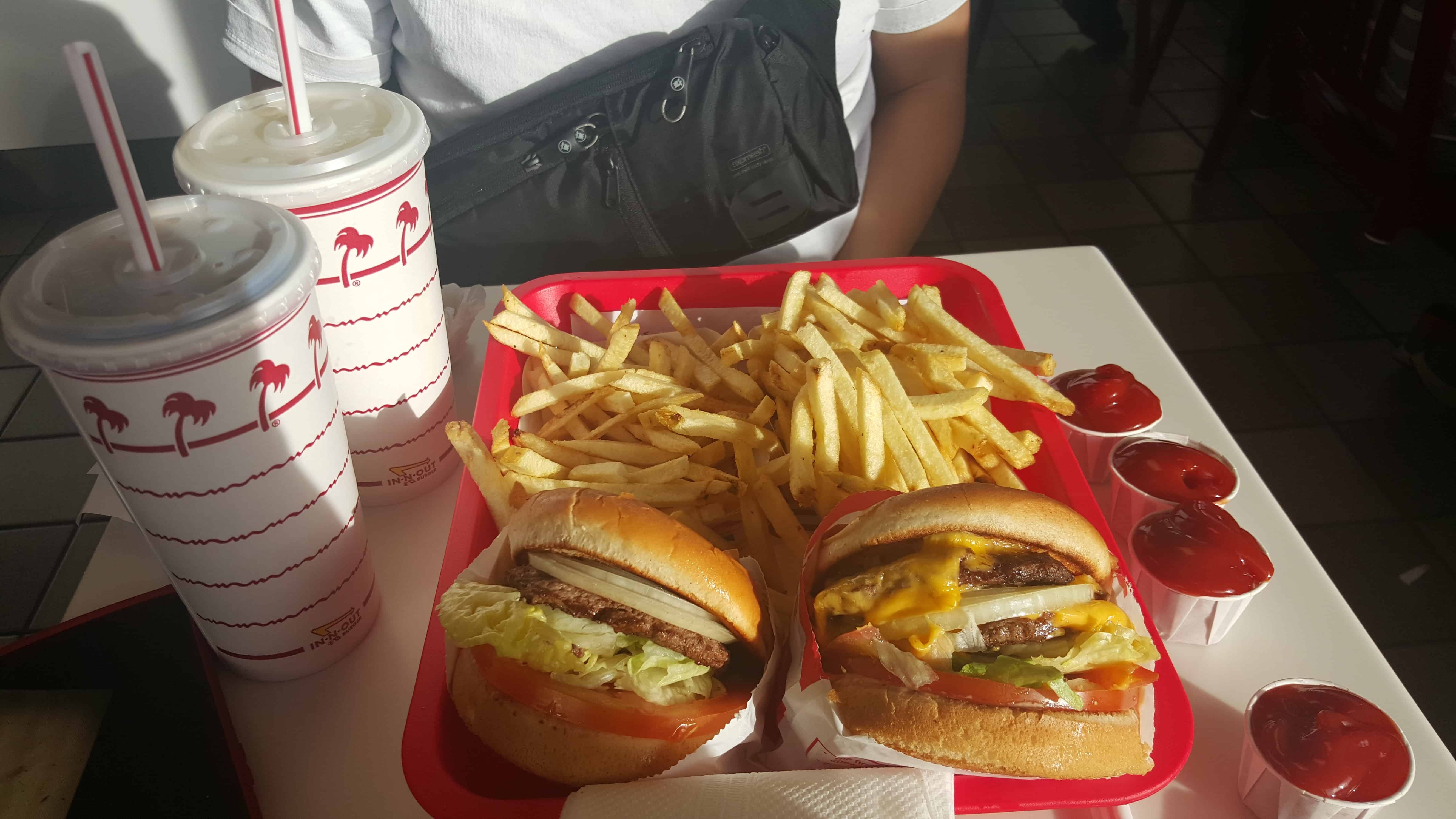 How absolutely perfect don't those burgers look. I'm getting hungry again just looking at them.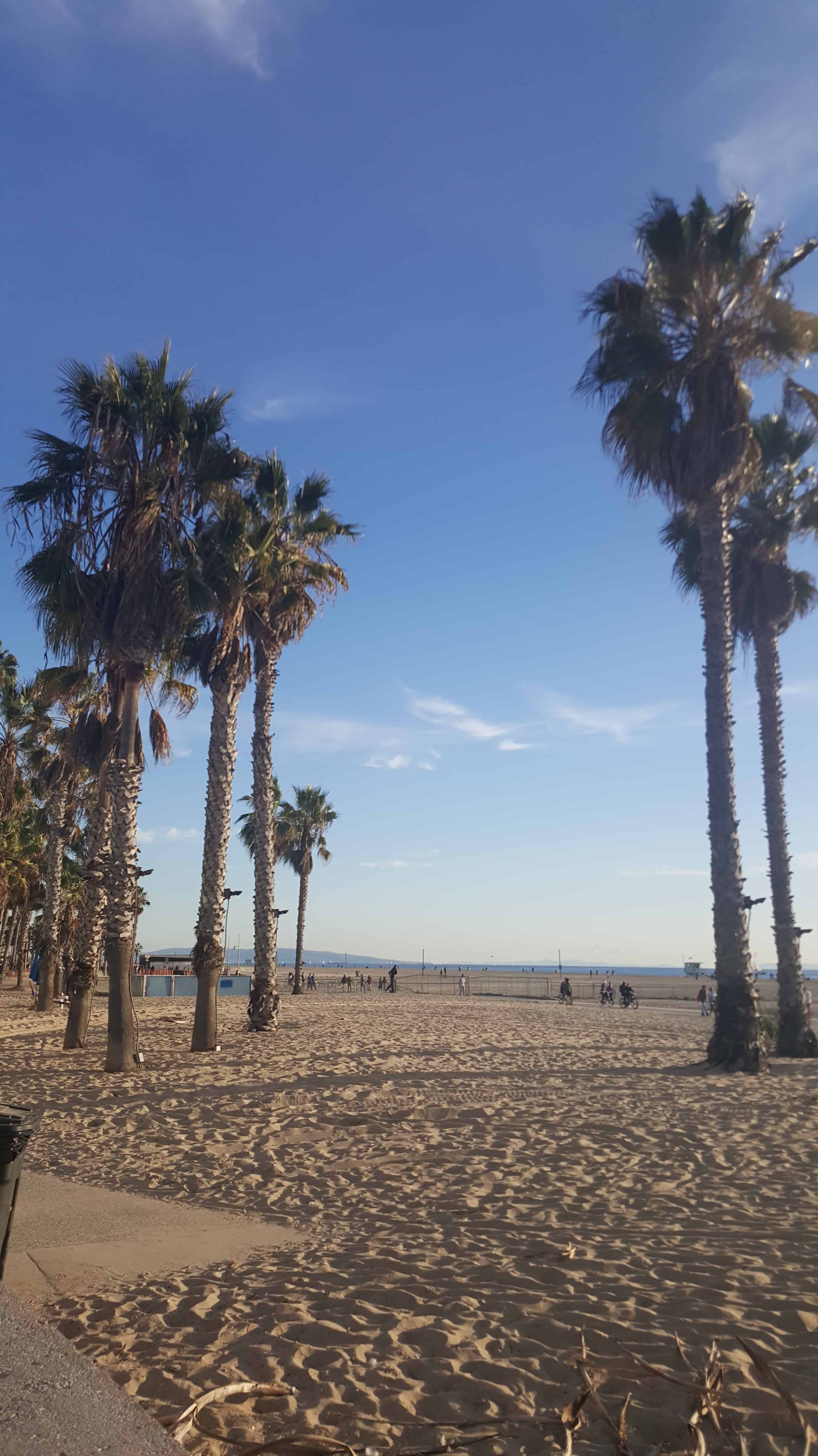 Sand, blue sky and palm trees. Heaven right away!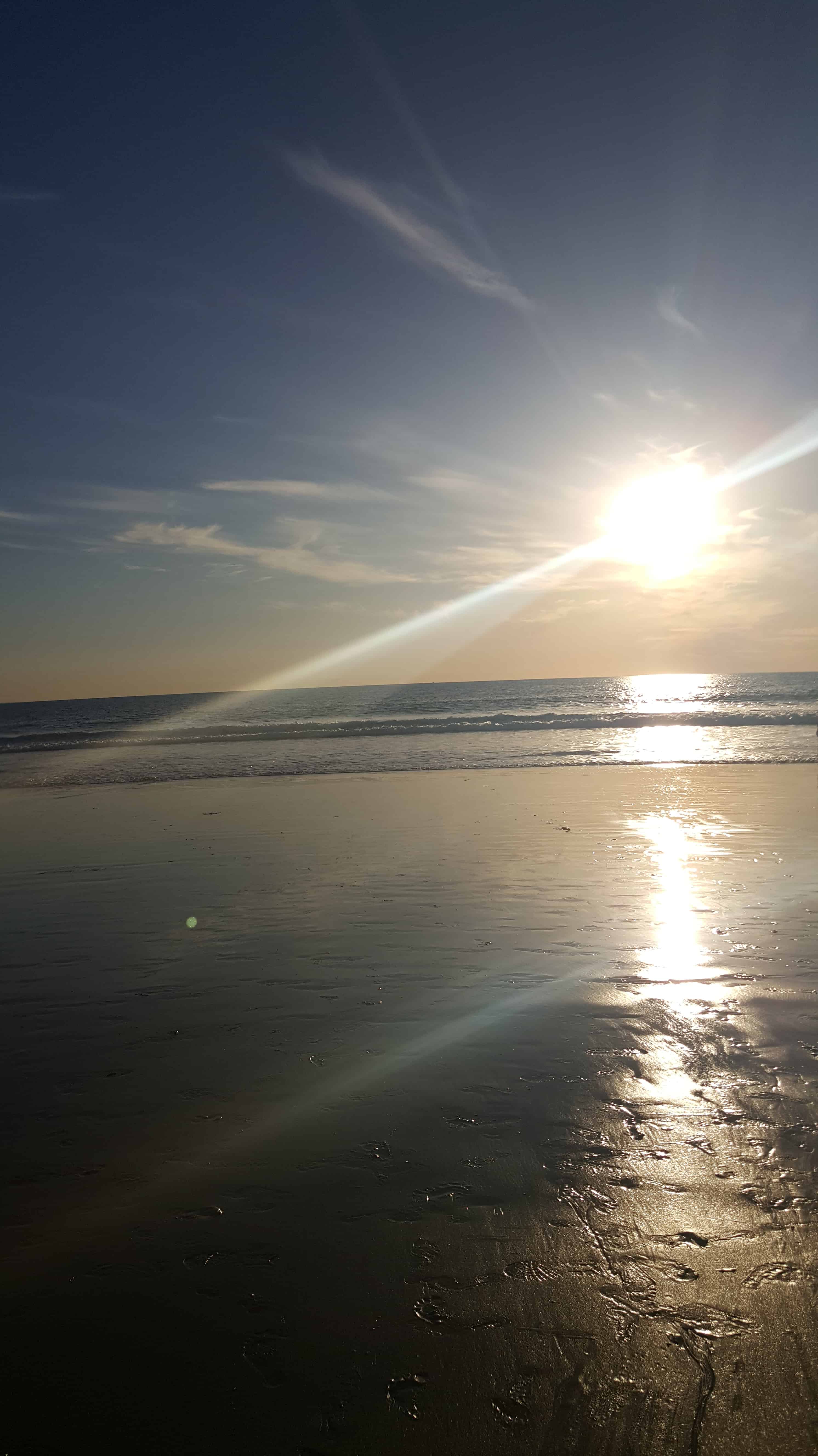 I actually had to pause and just stare at this sun. For a full like 5 minutes. Pictures will never justify how absolutely gorgeous that sun is!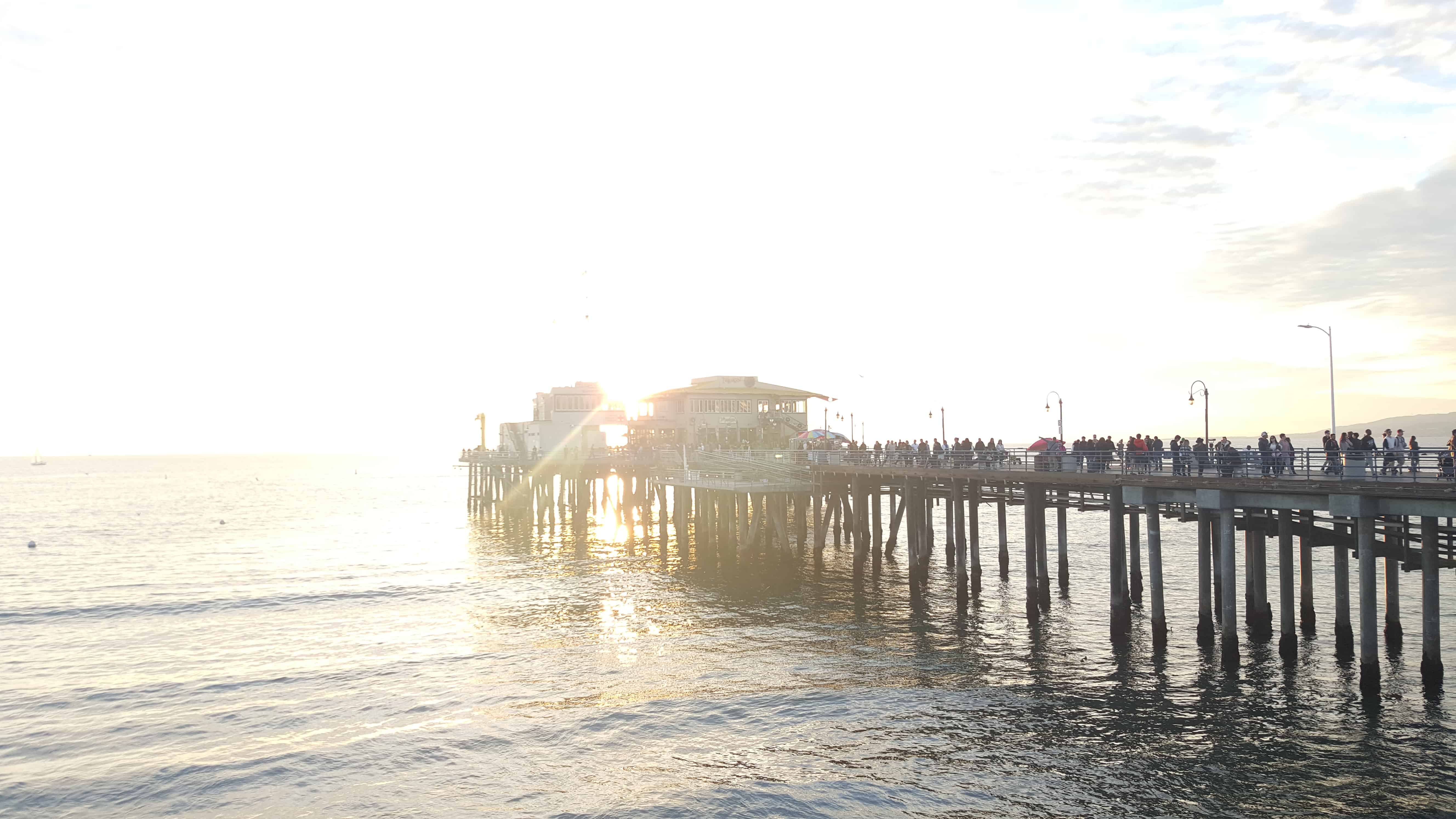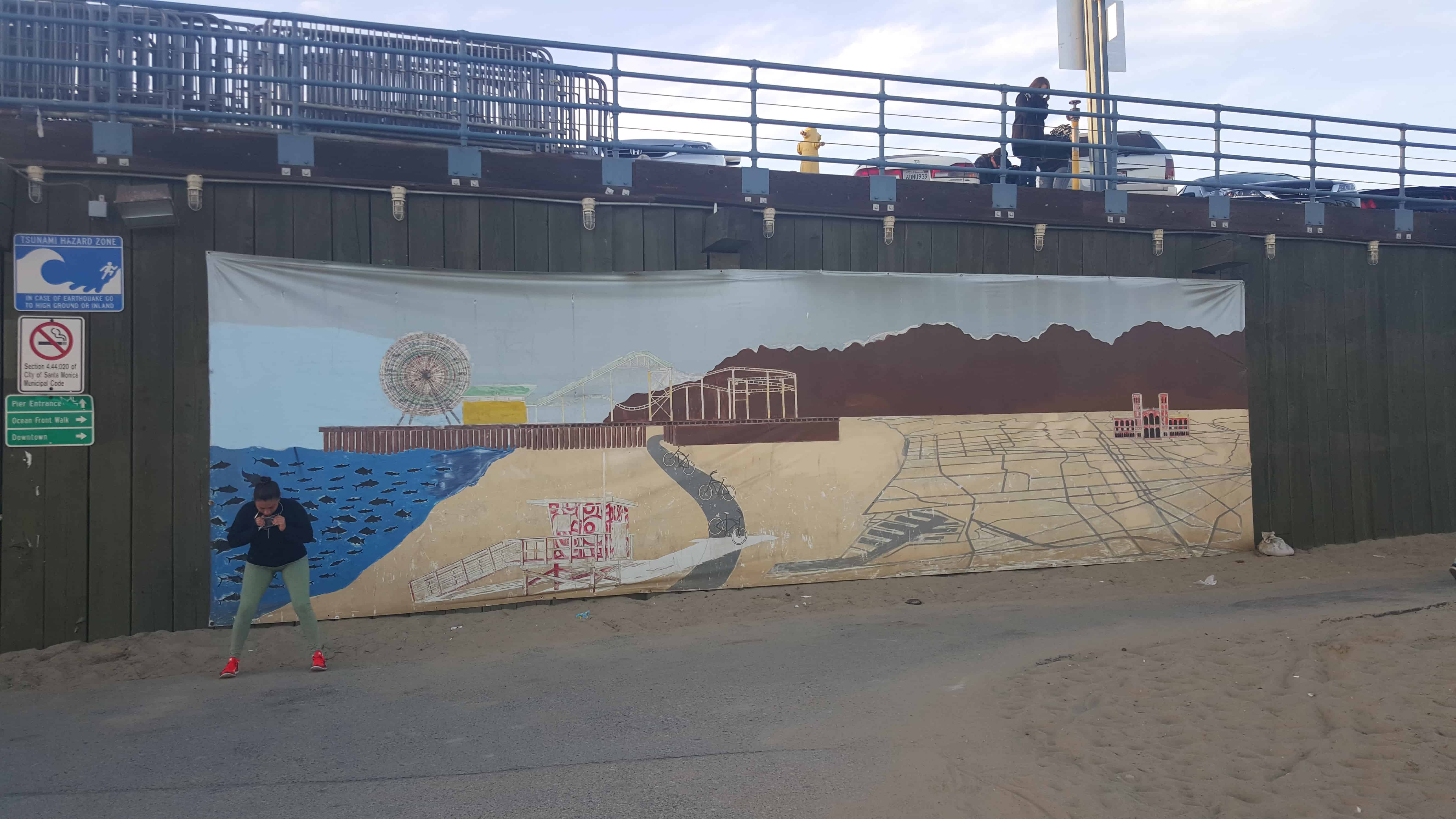 Some super cool murals by the entrance to the pier.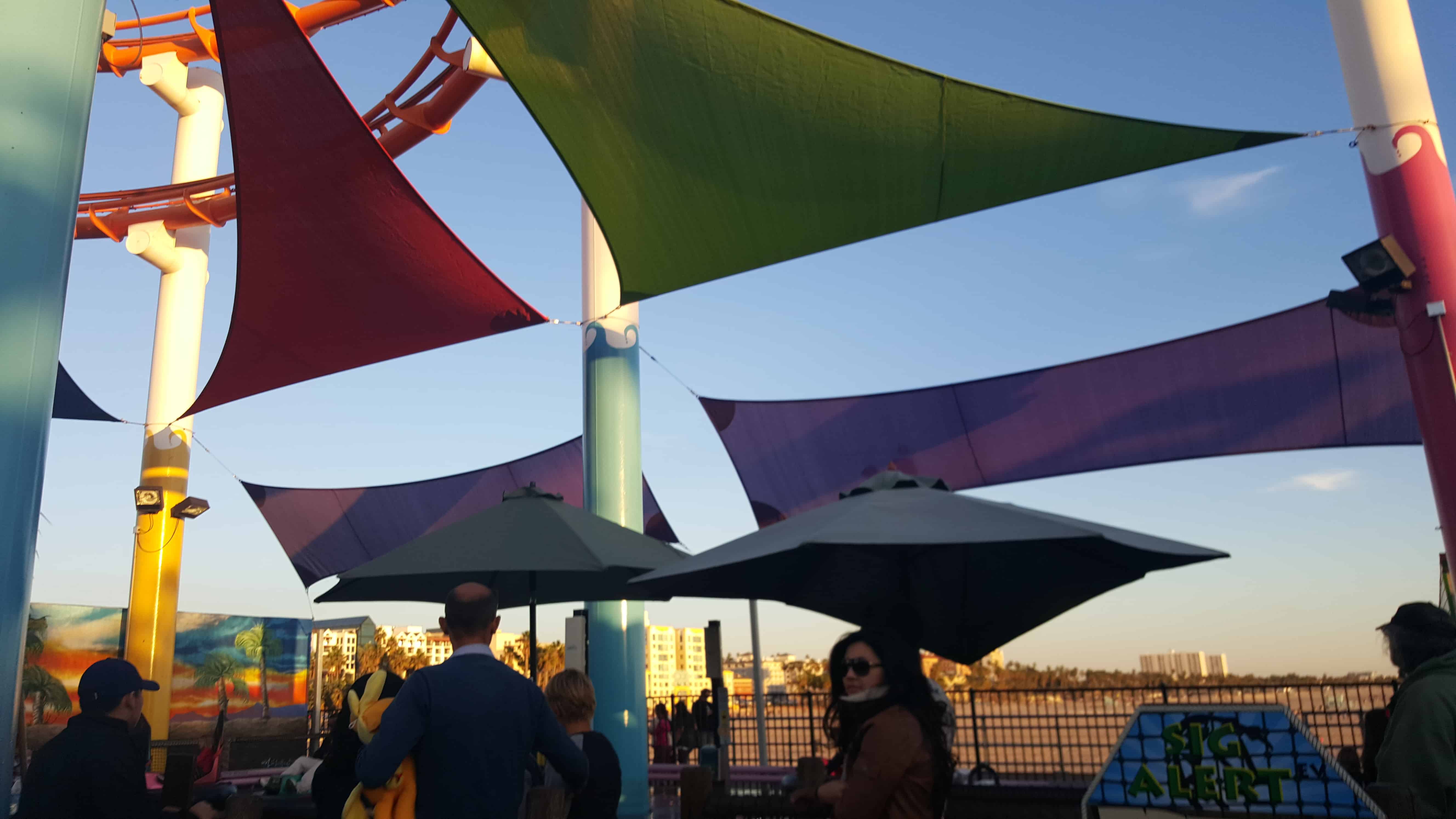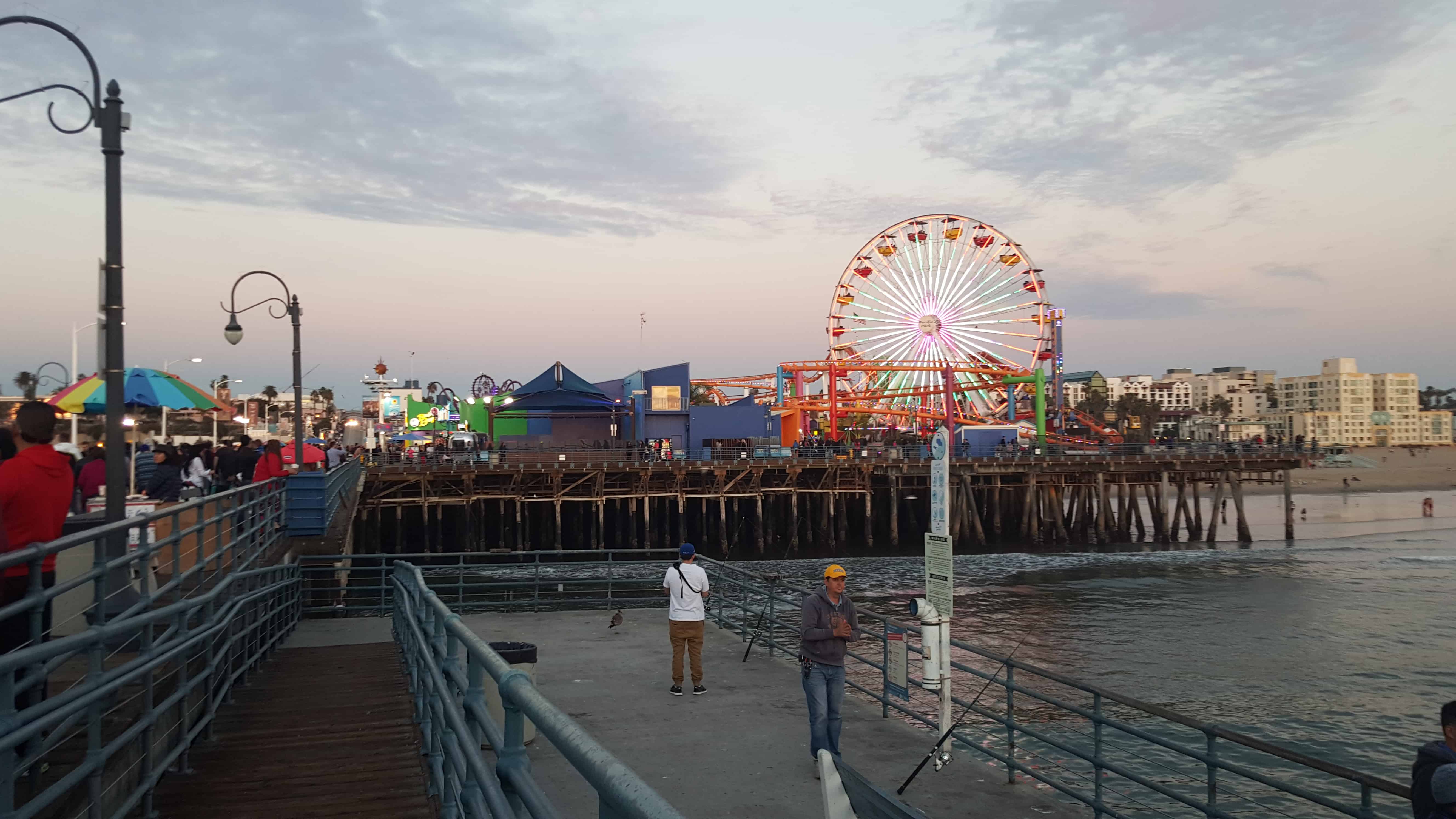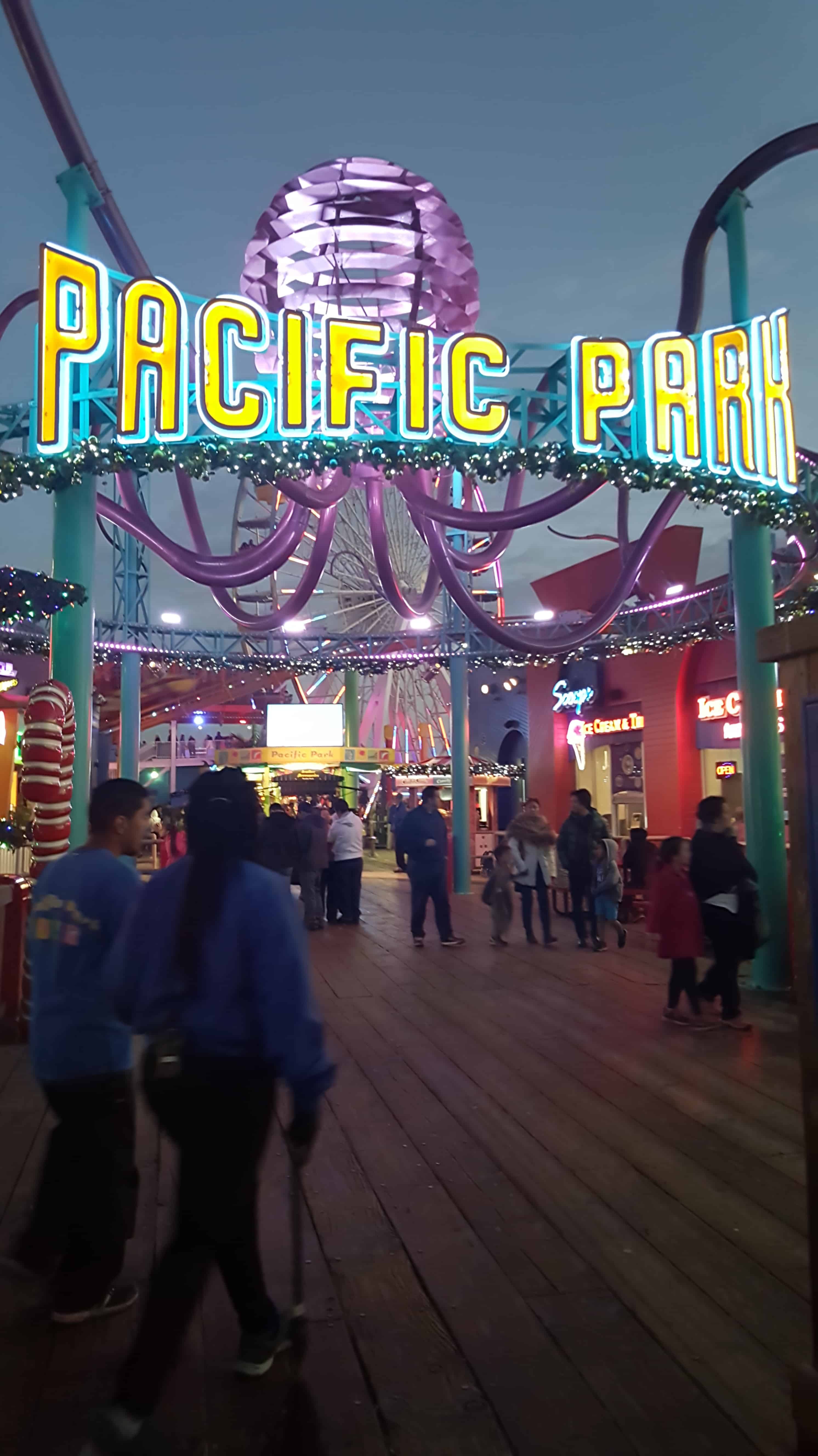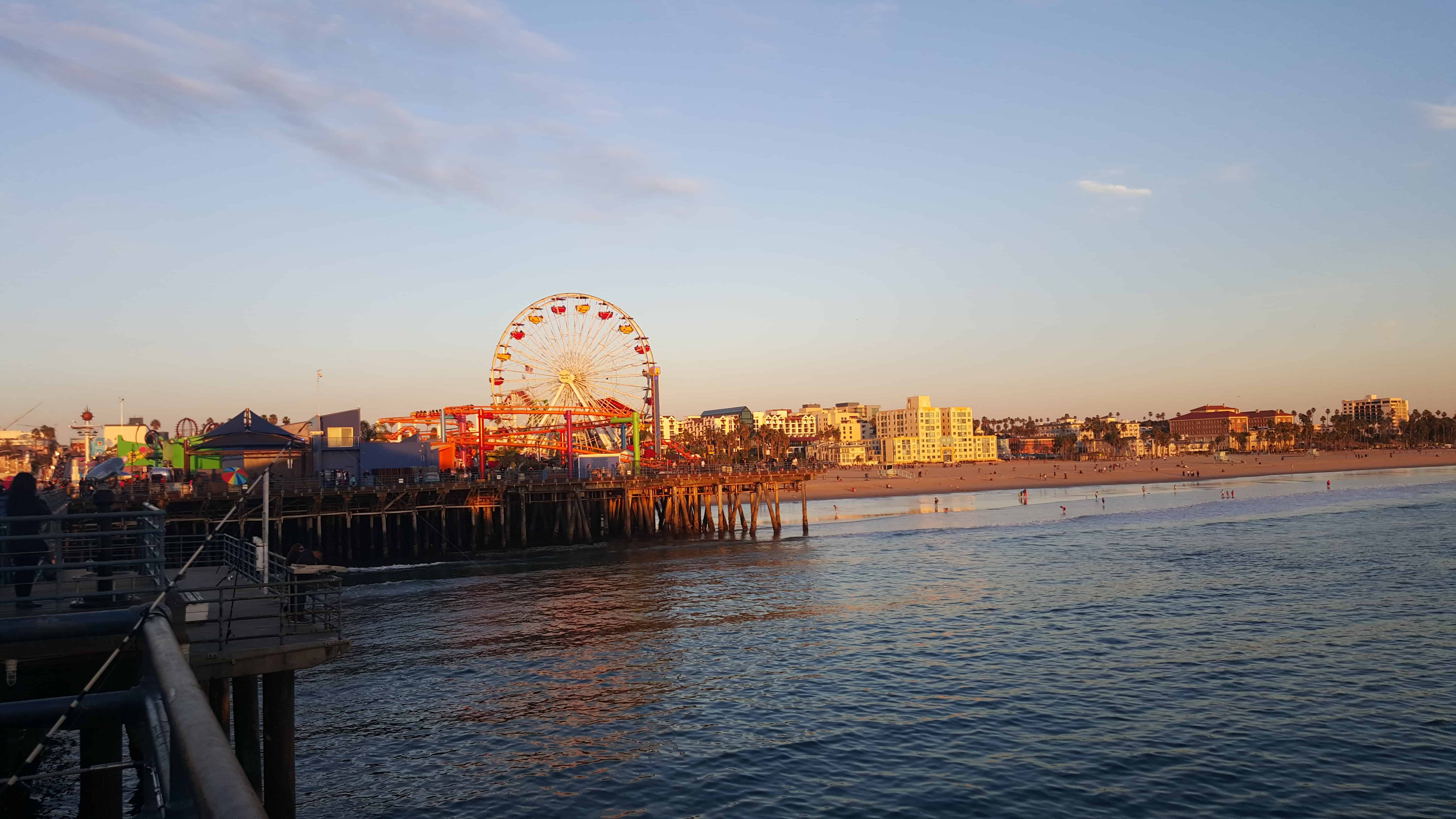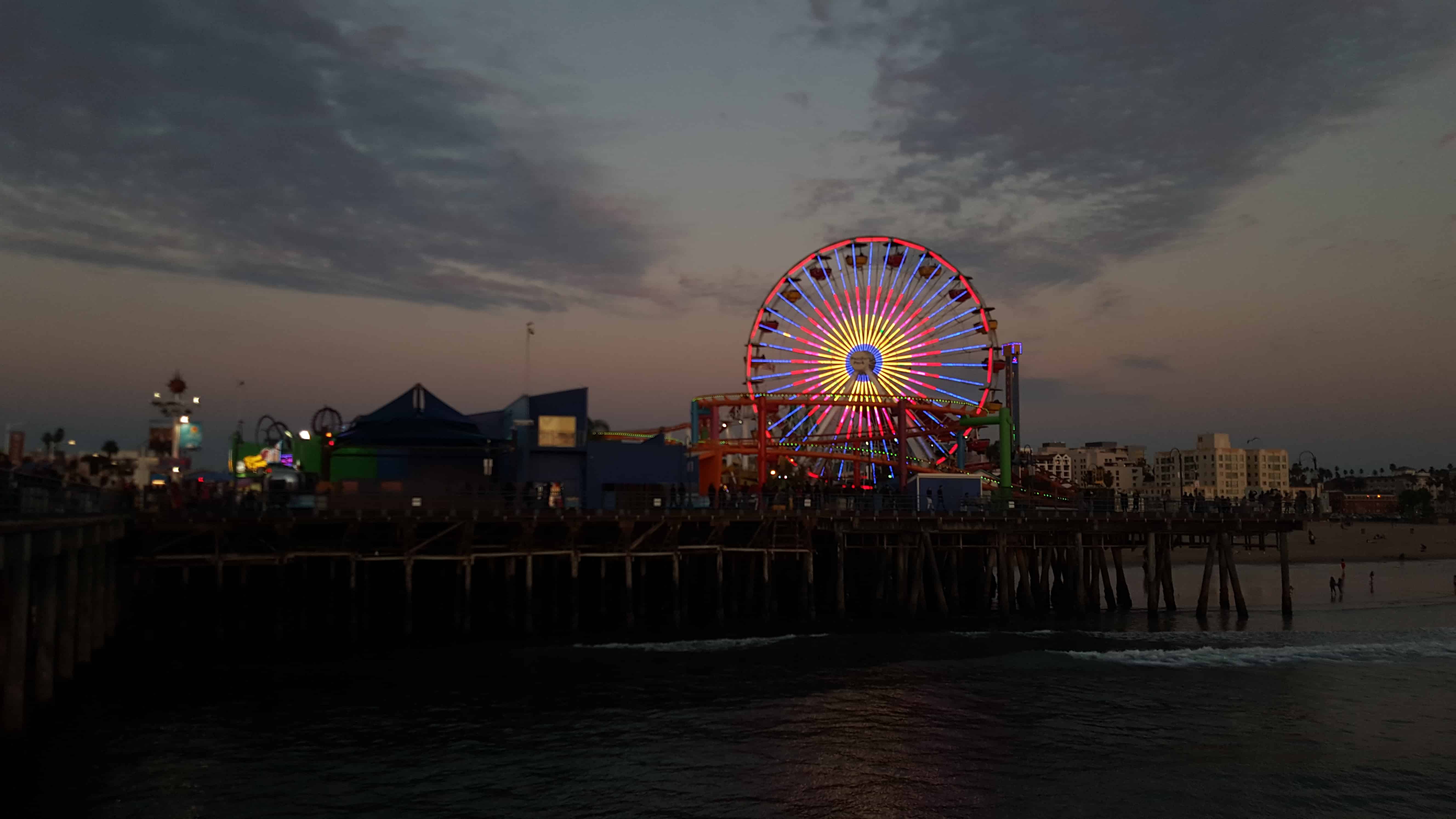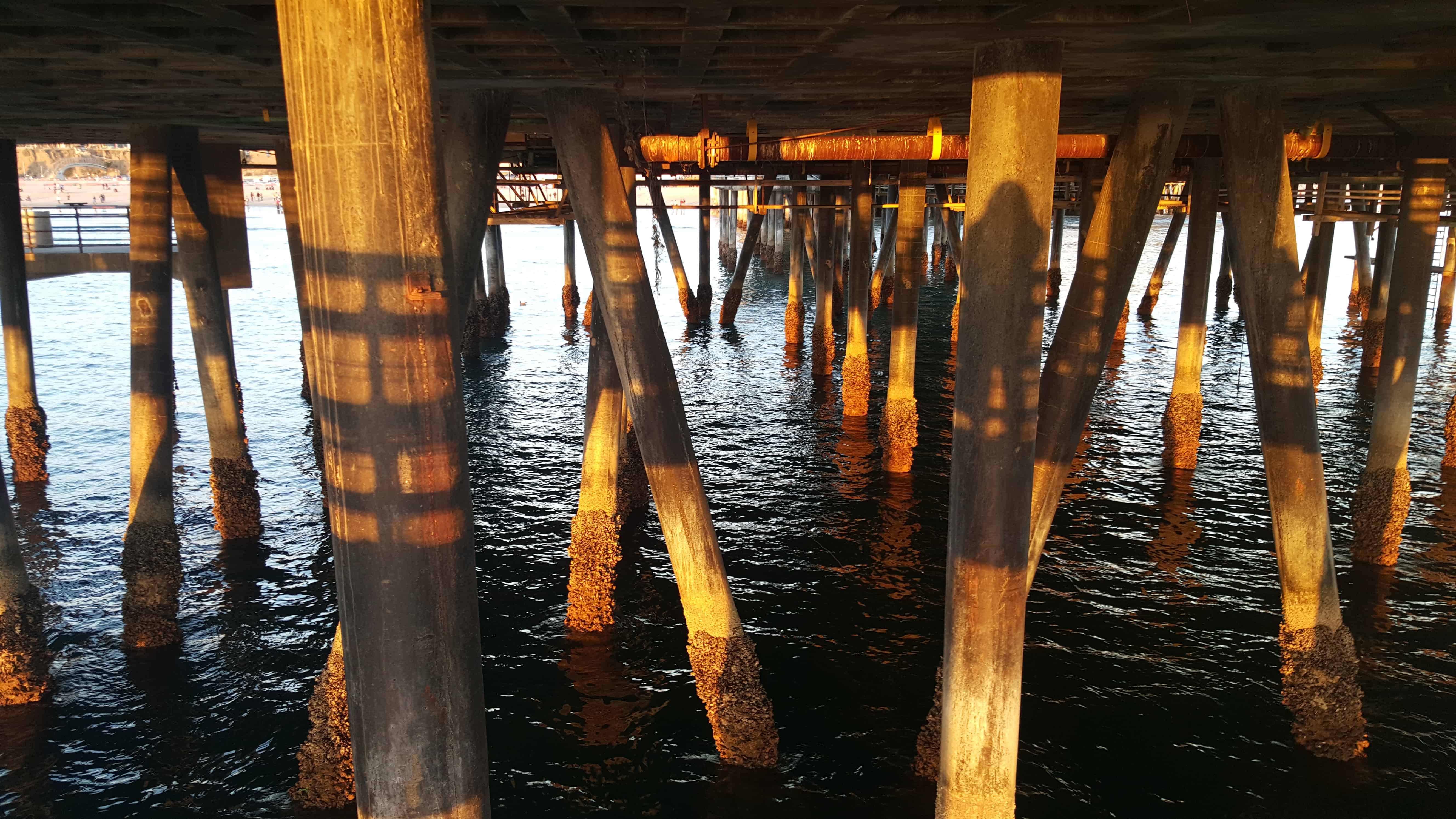 Shadow plays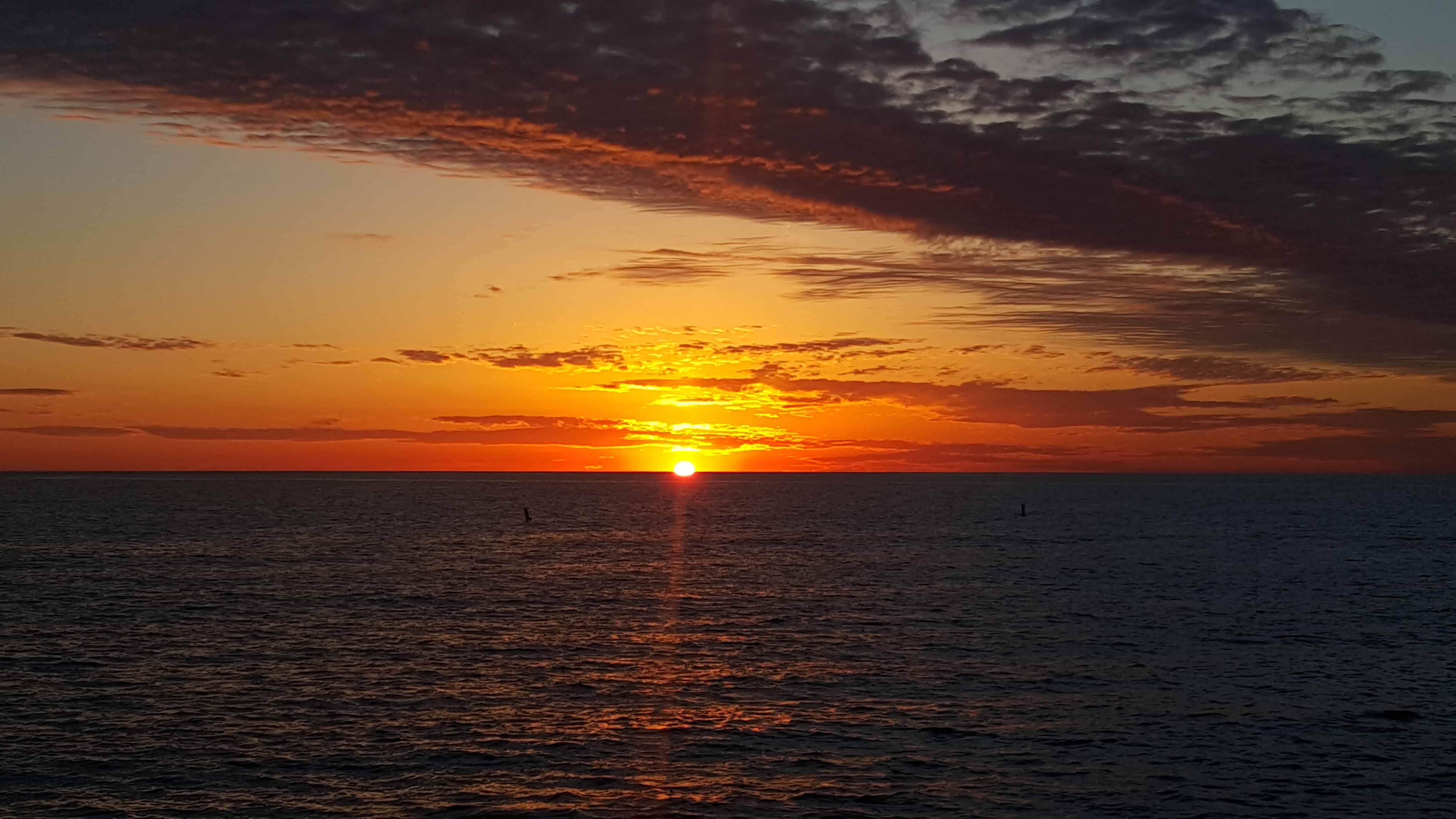 My first time seeing the sun set on a horizon but after that experience it definitely will not be my last one.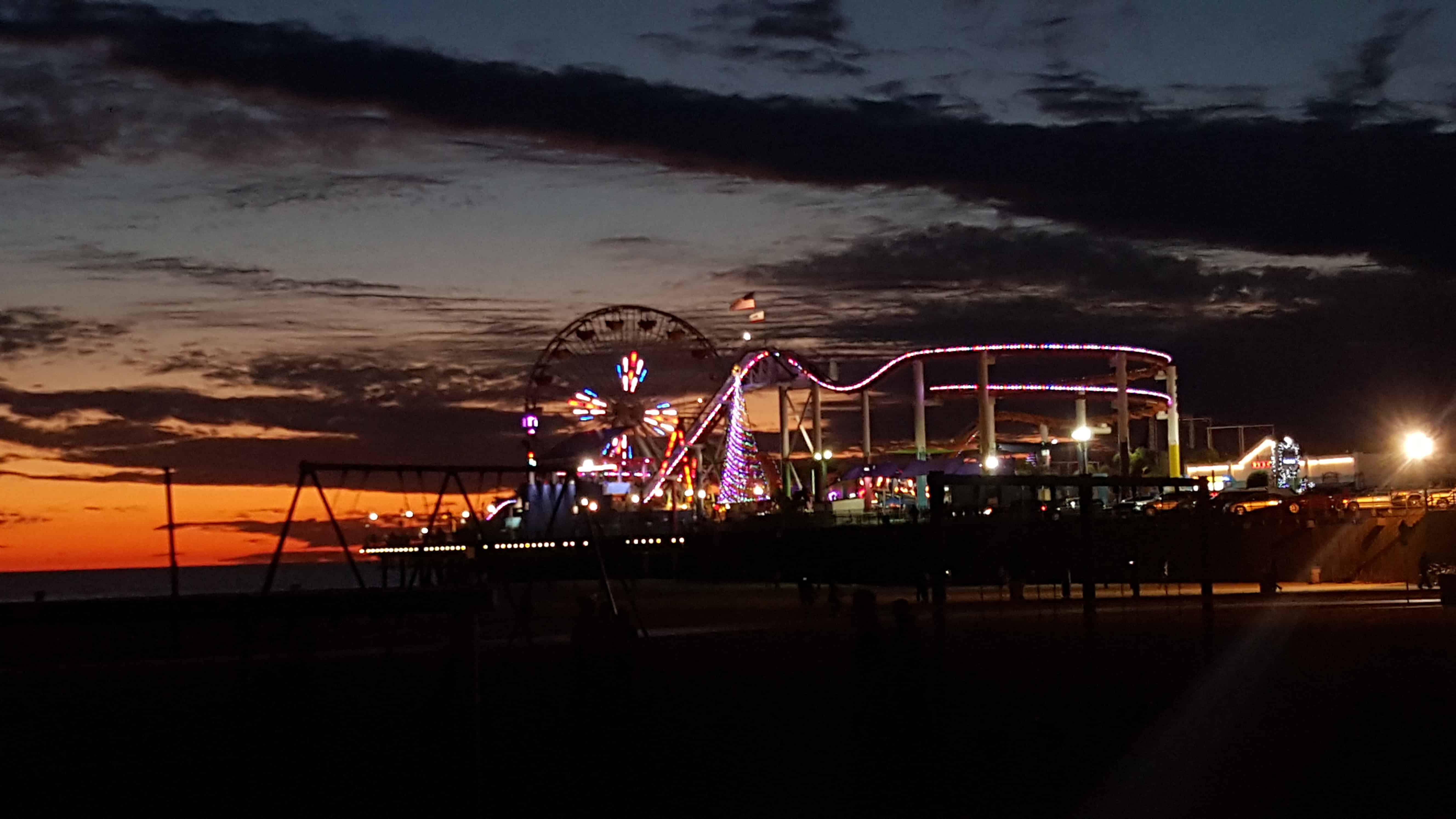 Goodbye view of the pier!
There's definitely more than enough to see and do in Los Angeles. If you've got more time than we did I'd highly recommend trying out one of these fantastic places to eat!
Do you have an upcoming layover in Los Angeles? Pin this for your own trip!