Toronto is a great place to be because we're a huge enough city close enough to the American border to be included in almost every artists' tour even if it isn't a world tour. Everyone's familiar with the Rogers Centre and Air Canada Centre and even the Molson Amphitheatre but Toronto has a lot of smaller stages with a lot of history that make up our music scene here.
One of the more well known of these smaller stages is the Legendary Horseshoe Tavern. Yes, Legendary. It's actually an apt term for this bar. Picture the dingiest Rock and Roll scene possible and you're probably picturing the Horseshoe Tavern. It's got as much character as the city and has seen more bands than you can count. The most mentioned story is of course that the Rolling Stones played here a few times before they got big.
We got to check out David Cook here last night and I'm slightly ashamed to say that after all my years in Toronto that was actually my first time at the bar. When you first get in the bar is incredibly dark and like I said above, dingy. The attitude of the bartender leaves a little bit to be desired but it goes with the vibe of the place. There's no food available but they conveniently got a little window into the A&W restaurant next door that you can order from which is pretty cool.
We had to line up for far longer than necessary to get into the actual venue portion of the bar which is blocked off with a curtain. That section is a lot nicer to look at but oh so stuffy. The opener for our show had cancelled so a 2 hour wait in a crowd of sweating people squished together with no air is definitely not ideal.
Once the show got started it was a lot easier to forgive the flaws of the venue because the sounds and lights are fantastic and you're so close you can pretty much touch the artist (but I think that's frowned upon so I wouldn't recommend it!)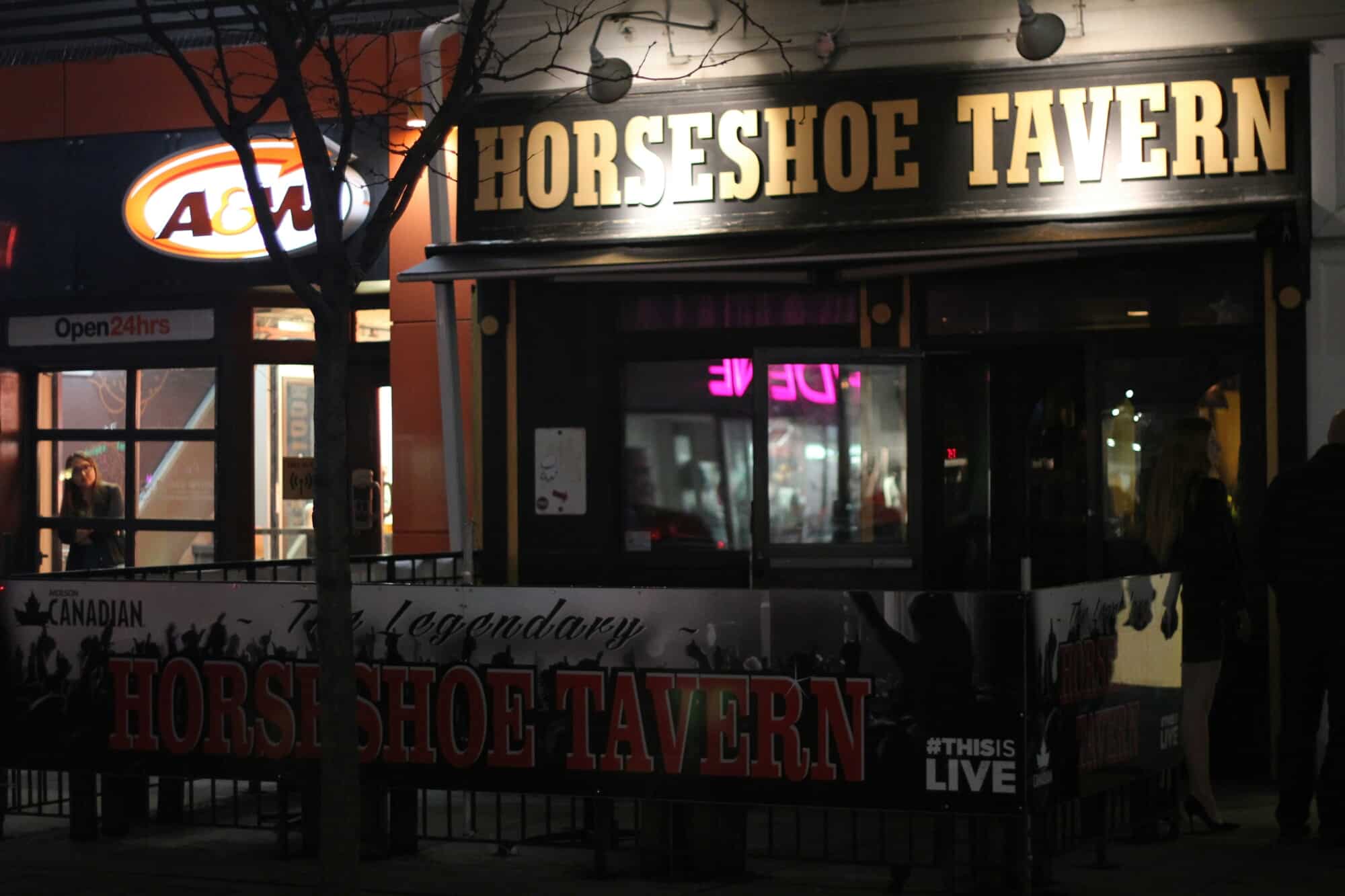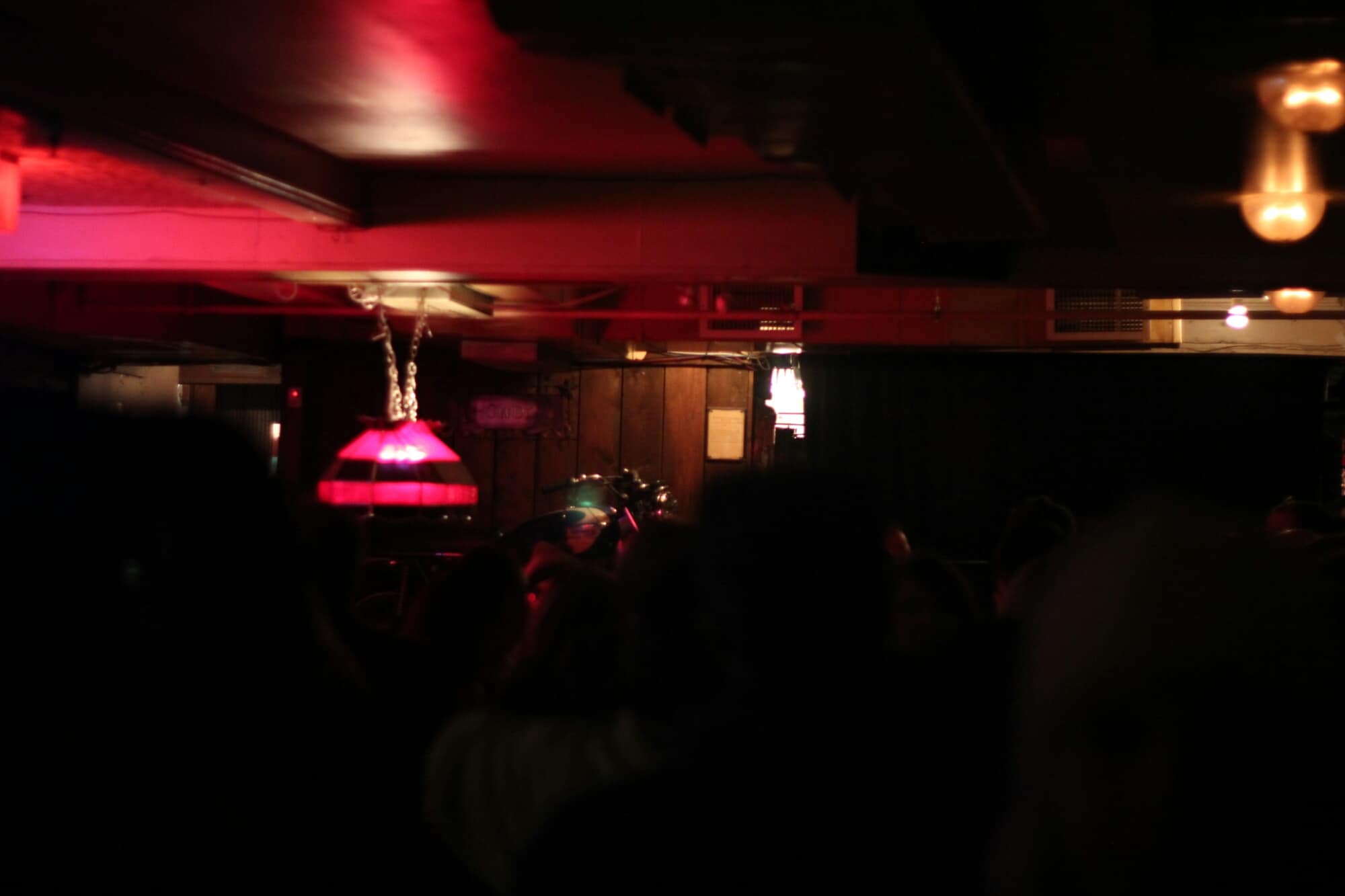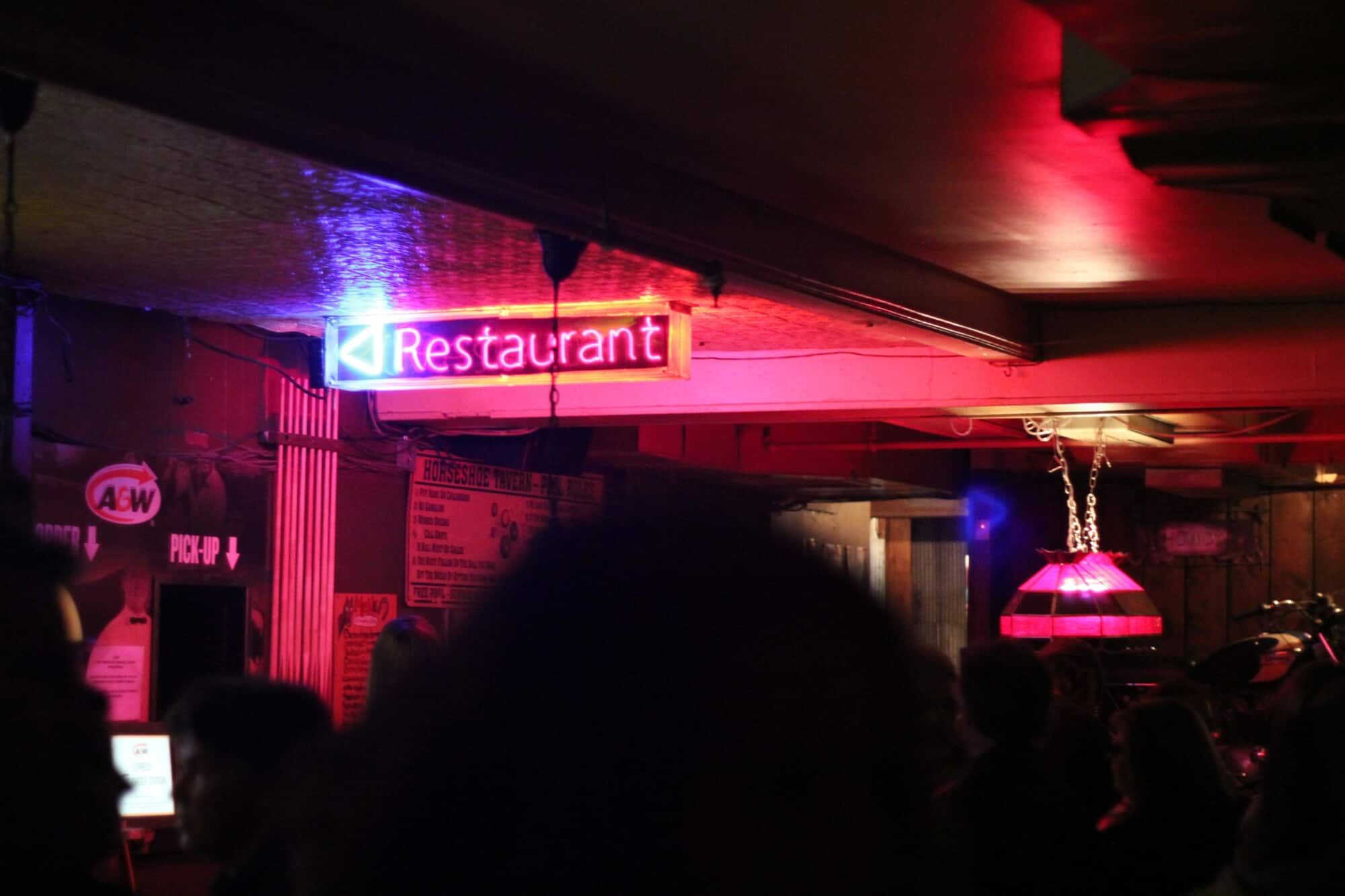 The cool little window to grab some A&W from!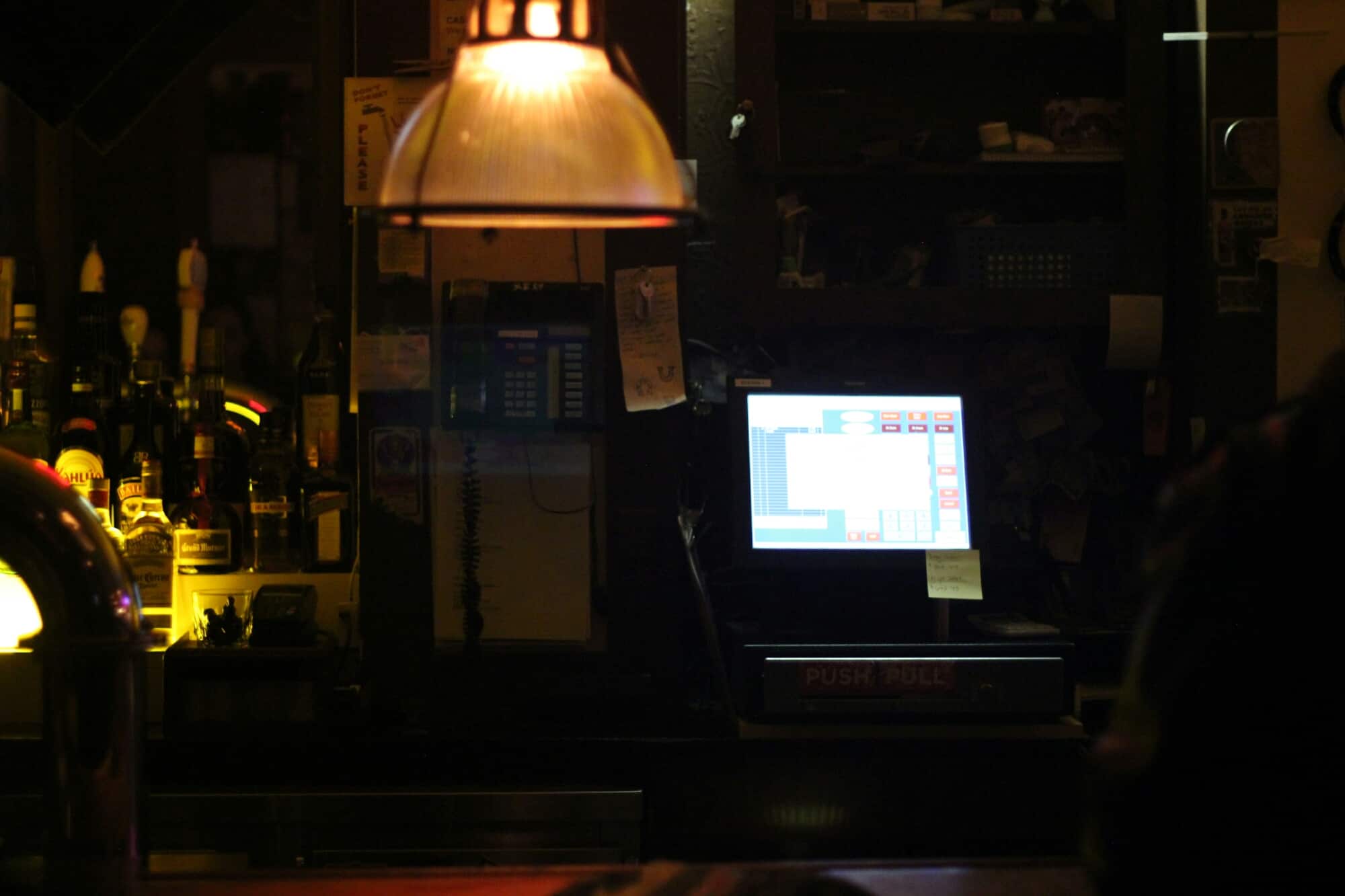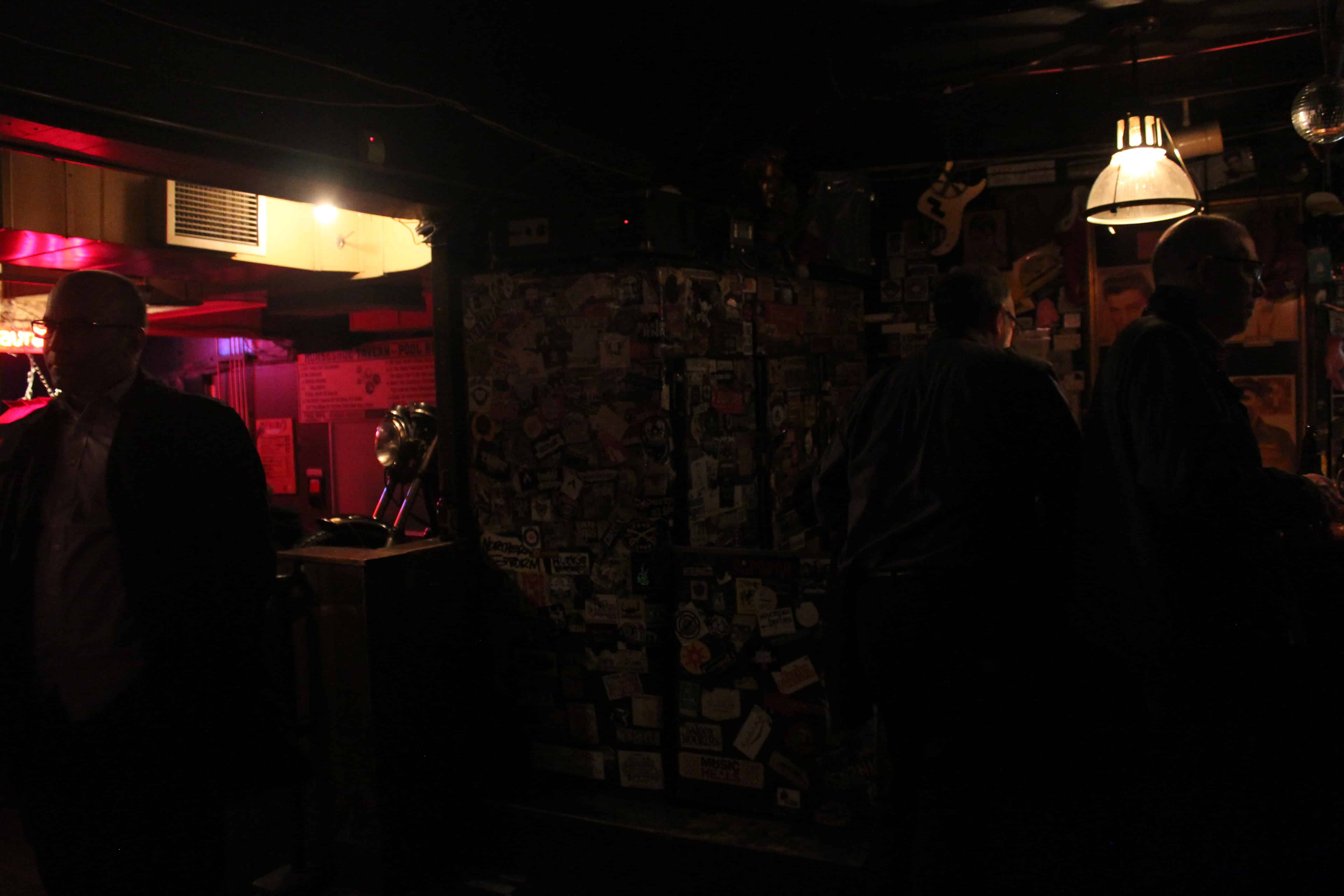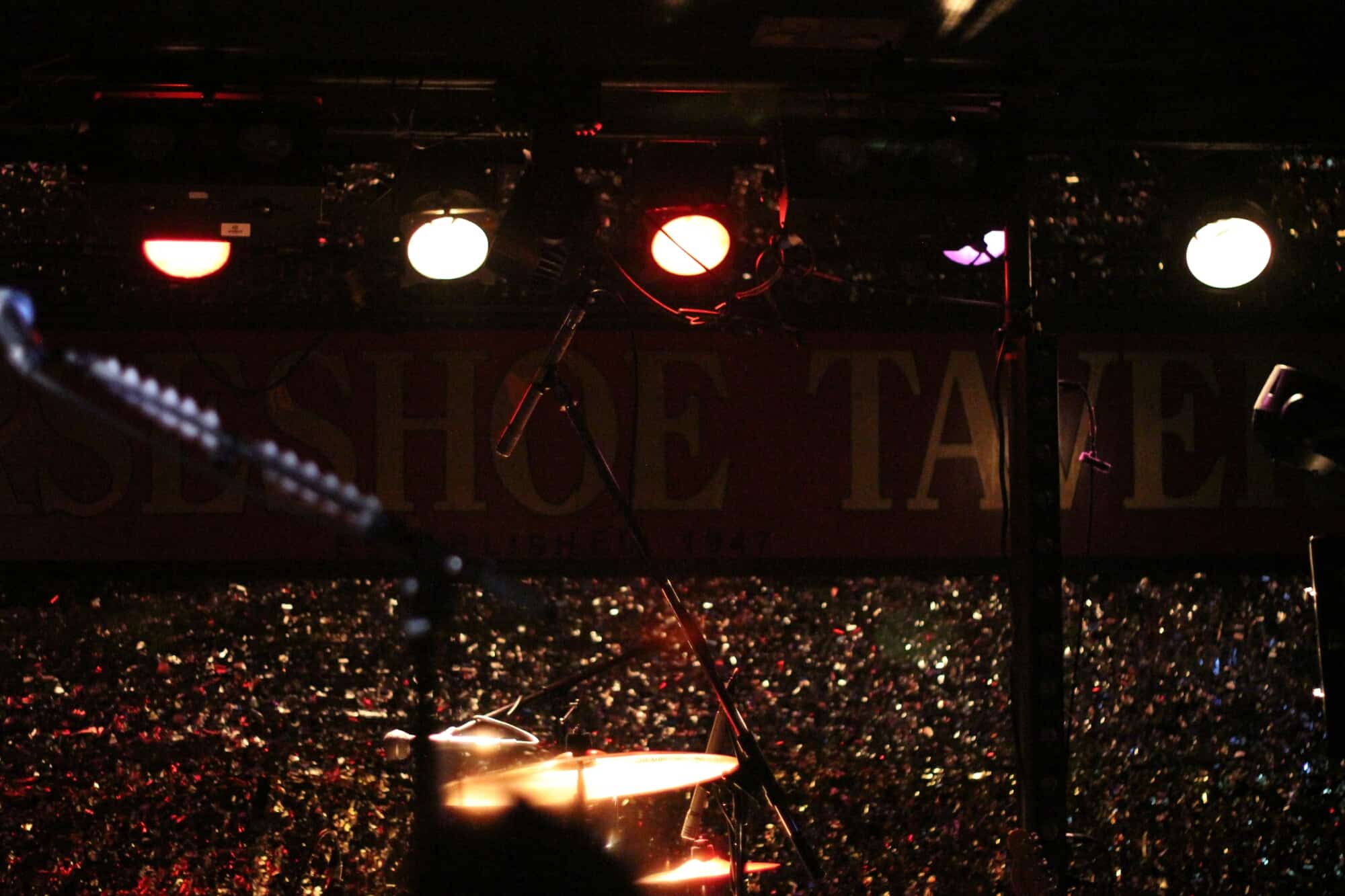 Backdrop of the stage