London is a magical city. There is so much to do and see; from nature to museums to landmarks and so much more. There's also plenty to experience that's associated with British culture. One of the main things is food. You may know some of the classic British foods already. They include fish and chips, mince pie, Yorkshire pudding, bangers and mash and so much more. More so than just the food, British culture has specific food experiences you have to try and where better to try those than in the capital? So read on for 6 totally British food experiences to have in London!
Enjoy a classic Afternoon Tea
No food experience is perhaps quite as British as the Afternoon Tea. Afternoon tea is a ritual that's been around since the mid-1800s. It's typically enjoyed in the afternoon (duh right?). It originally started as a mini meal between lunch and dinner and includes miniature versions of both savory and sweet treats. You normally start out with the savory sandwiches and continue on to the sweet treats which now traditionally include scones, clotted cream and jam. If you're interested in more information on afternoon tea this is a pretty good link to check out.
There's lots of variations on afternoon tea and some really cool unique ones are around in London. I did one on a double decker bus tour that I absolutely loved and that you can read all about here.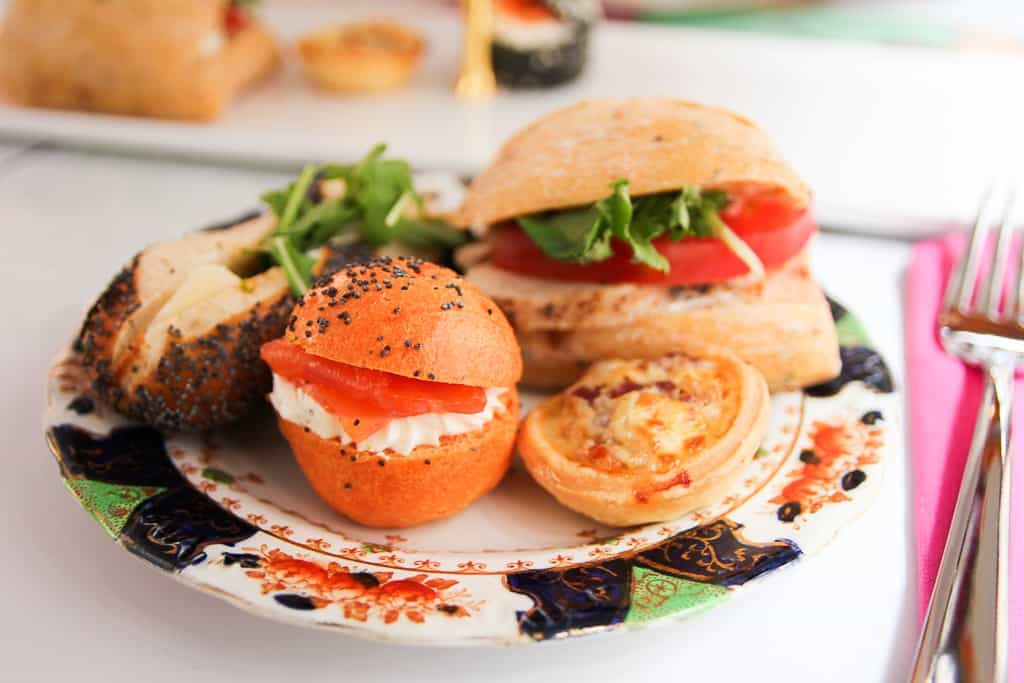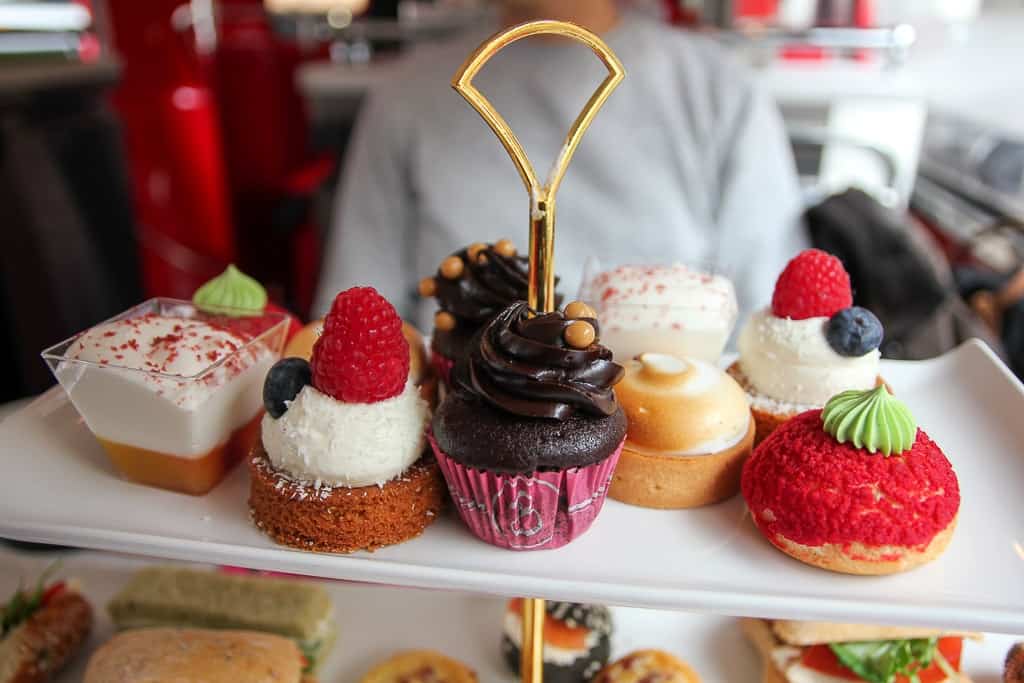 Eat Fish and Chips
Fish and Chips is pretty much a British institution. It's up there with the Royals and double-decker buses! Okay maybe not quite that much of an institution. But come on, fish and chips instantly bring London and England into mind. In preparation for this blog post I did some research (see, blogging isn't all about eating great food and taking pretty pictures – haha) and was very surprised to learn fish and chips as a British meal is over 150 years old! The history is pretty interesting and the BBC has a great article on it here. But now, let's focus on the food itself. It's pretty much a fried white fish with fries. Yes, for us North Americans – chips is actually fries. There's some debate about how to eat it of course. Cod or haddock? Ketchup or tartar sauce? With vinegar? You can get it to go in boxes or even wrapped up in newspaper. But no matter how you serve it or flavor it – it's definitely one of the food experiences to have in London!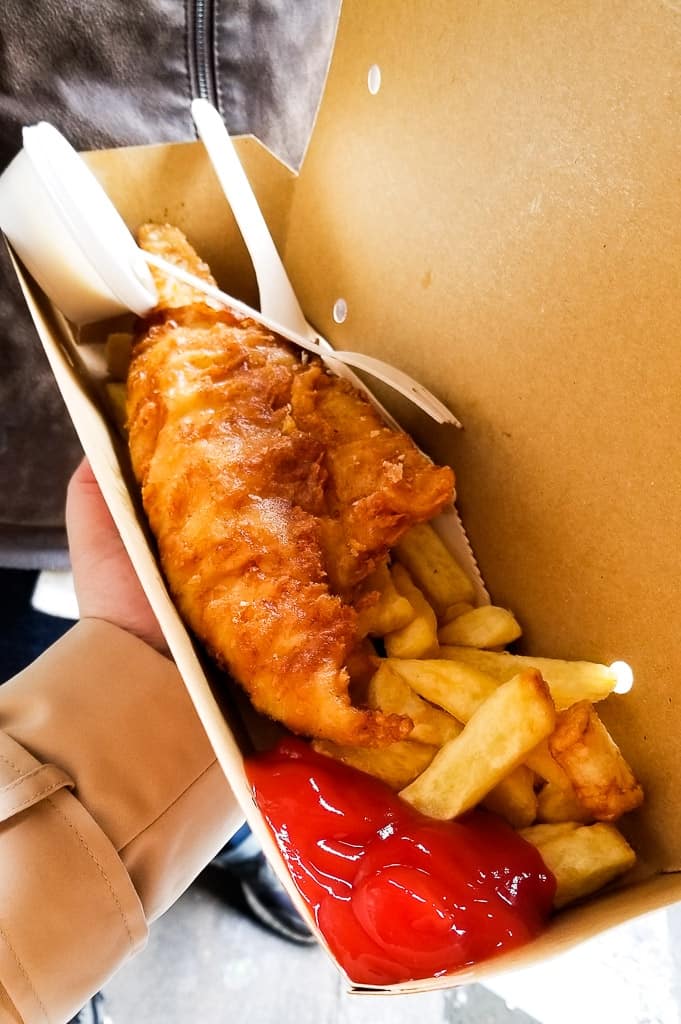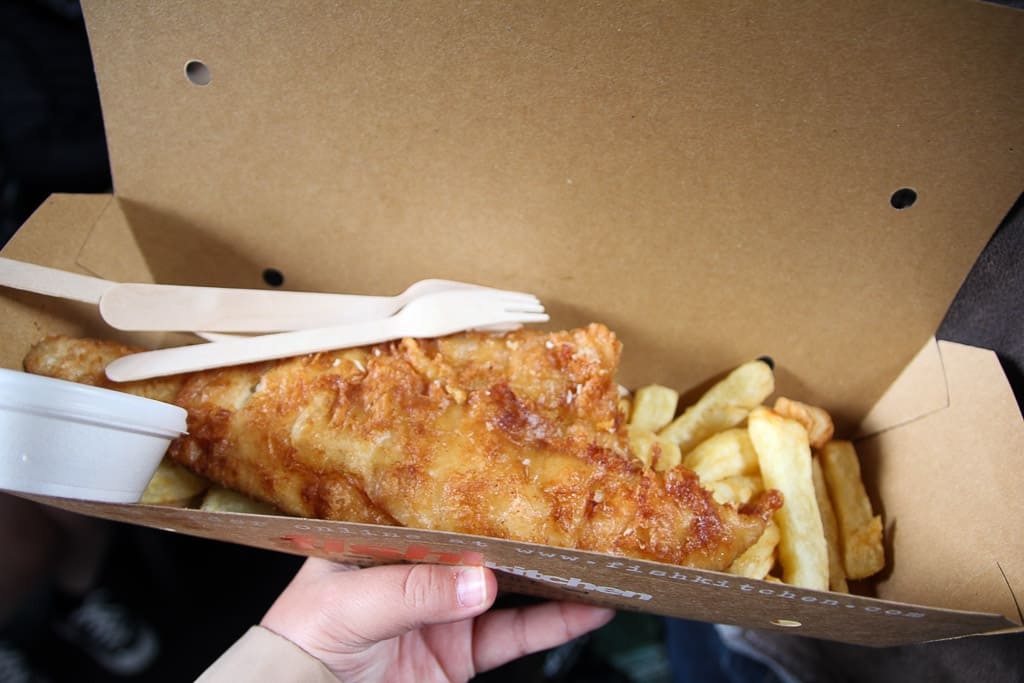 Try a Sunday Roast
Another traditional meal to try in London is the Sunday Roast. It's a dinner meal normally served on Sundays (another duh right?) and consists of roast meats, Yorkshire pudding, roast potatoes, roast vegetables and lots and lots of gravy. It's an interesting meal and probably my least favorite of the traditional British meals but it's one that's definitely worth having. If you're not lucky enough to know somebody that you're staying with who cooks a Sunday Roast you can still enjoy a Sunday Roast at a pub. This is a great list of ones to check out.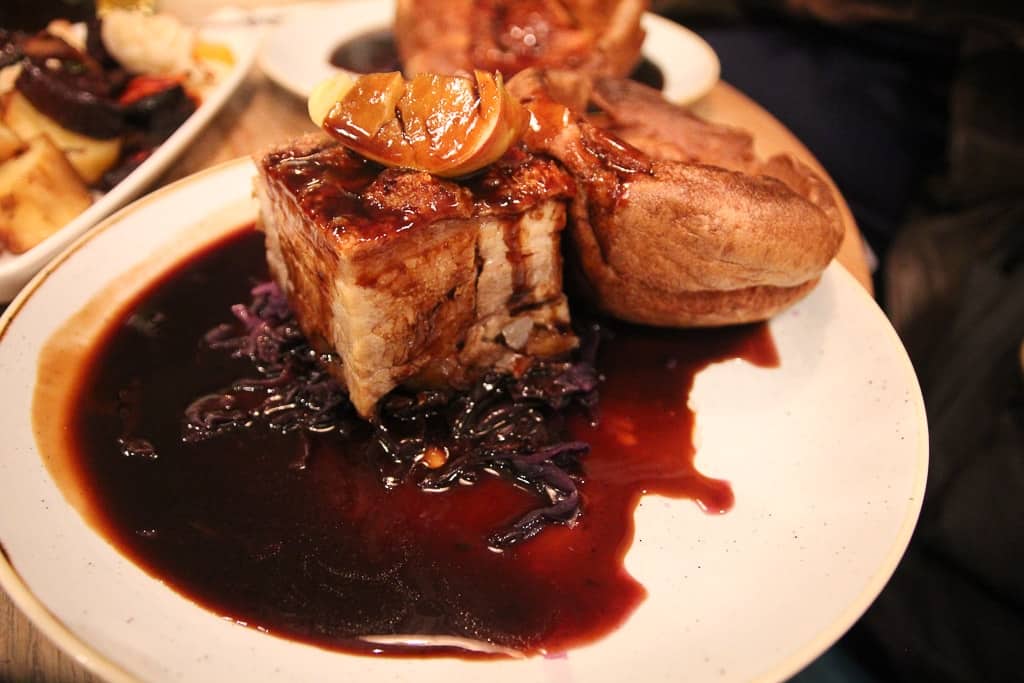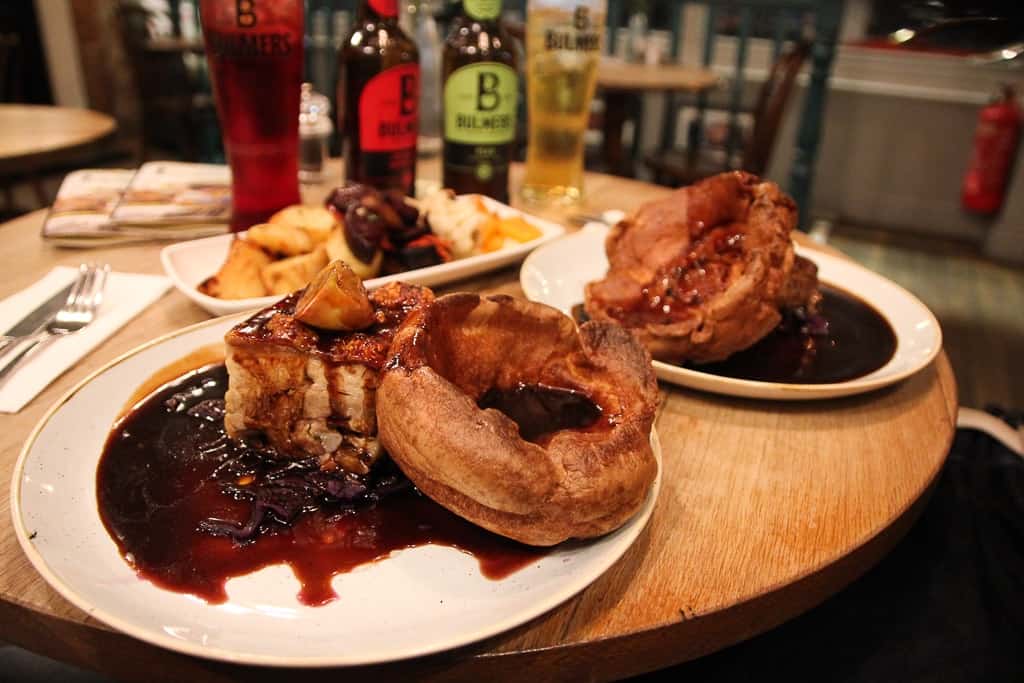 Try a Curry on Brick Lane
Brick Lane is a particular street in the Borough of Tower Hamlets in London. It's an area with a high number of Bangladeshi immigrants and it's incredibly well known for its many curry houses. Do yourself a favor and go into the ones that don't have people trying to entice you from outside! Order a couple of different dishes to share, you will not regret it. A curry on Brick Lane is definitely one of the food experiences to have in London because it's not only about food but also about experiencing a different culture in a very multicultural city.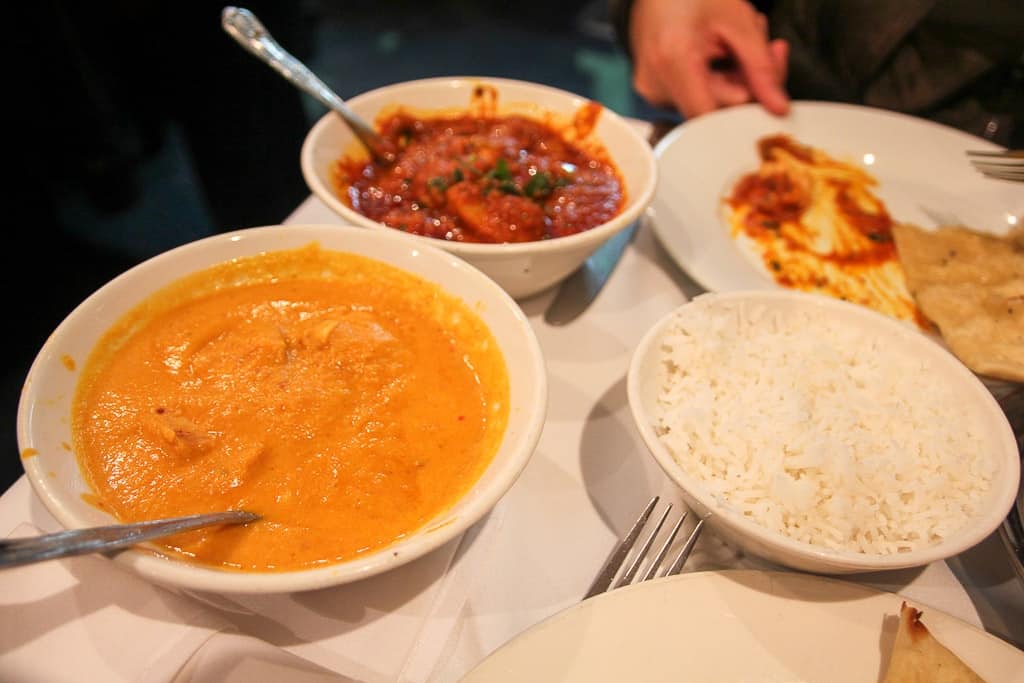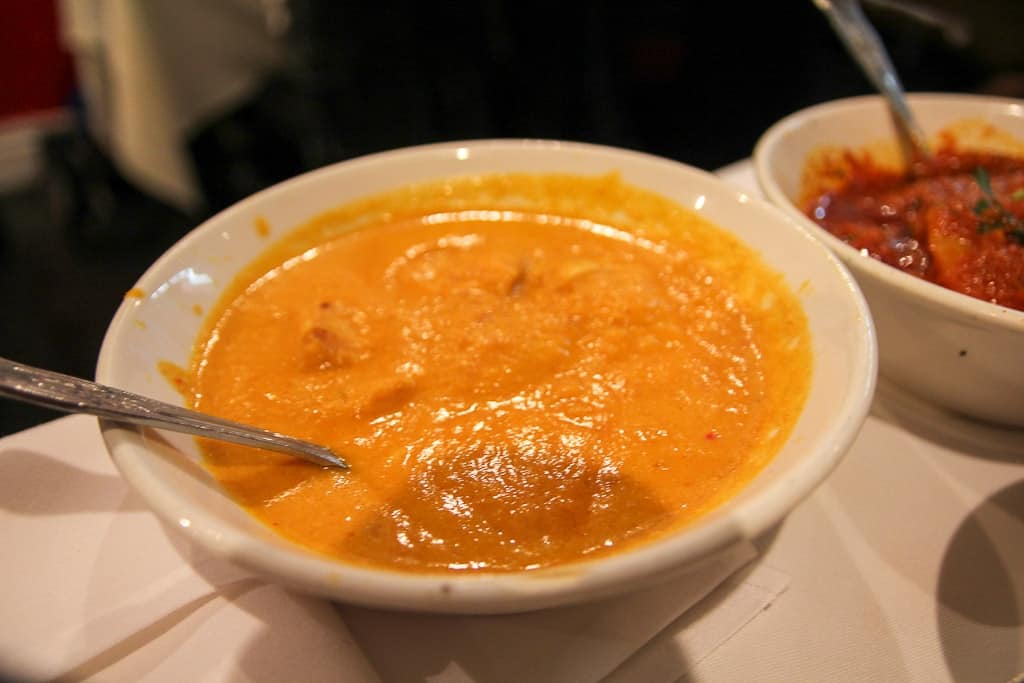 Start Your Morning with a Full English Breakfast
A full English Breakfast is one of the food experiences to have in London. There's a couple of different elements to the full English Breakfast. It includes two types of meat; sausage and bacon. It can be either regular bacon or back bacon depending on the place you're ordering your food at. The next elements include beans in tomato sauce and grilled tomatoes. These both go excellent with the stack of fried/buttered toasts that you get. They also give you some marmalade/jam with these if you have any left over bread slices (I never do haha). The final and most important piece of the full breakfast is the eggs. I prefer my eggs runny (also known as the correct way to eat eggs) but I supposed scrambled would do as well. Some version of potato is typically included too. This of course wouldn't be an English breakfast if you didn't have it with a large cup of tea and lots of HP sauce and tomato sauce (aka ketchup) on the side.
If the full English breakfast isn't your thing, you should still make time for brunch! There are a number of great brunch places in London for you to check out and if you feel like eating a ton then there's lots of bottomless brunch options as well.
Pro tip warning; It's incredibly filling so make your lunch plans way later in the day.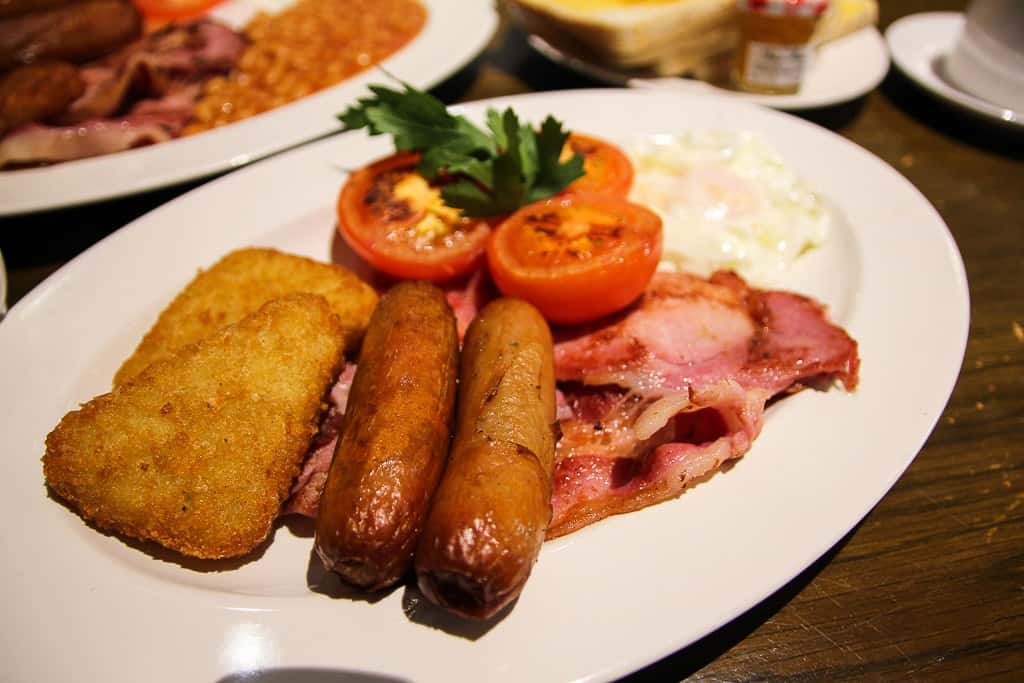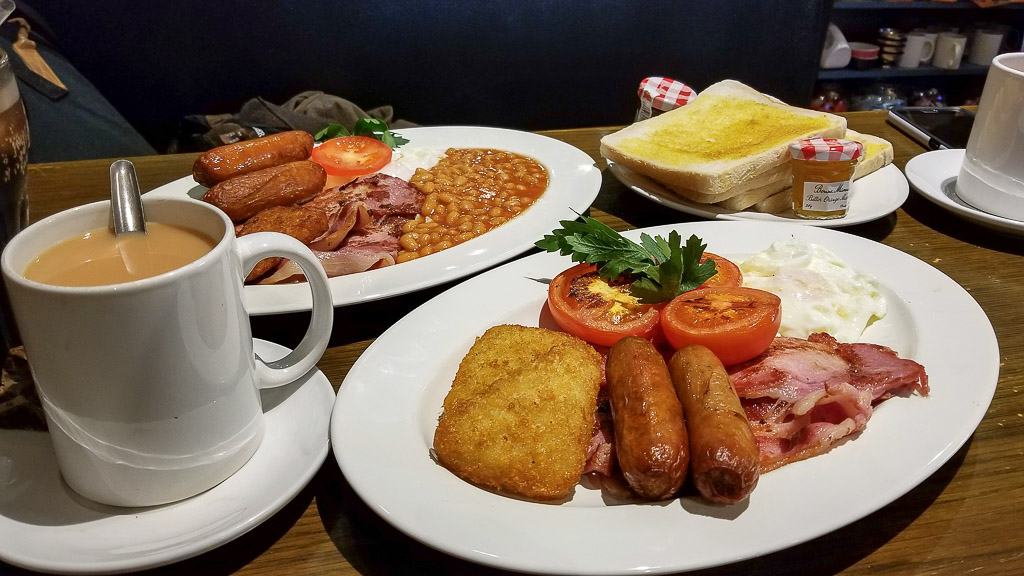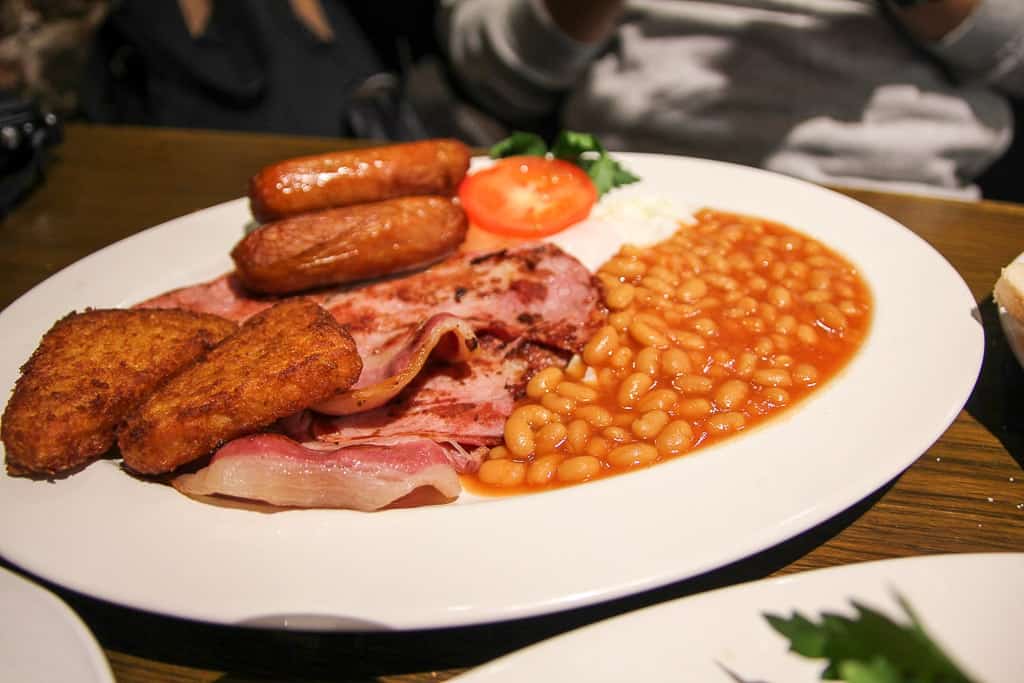 A pint/drink at a pub
This one is pretty self-explanatory. The pub culture in England is big and you can't walk more than a block or two before hitting a pub so why not grab a seat and try out some local brews?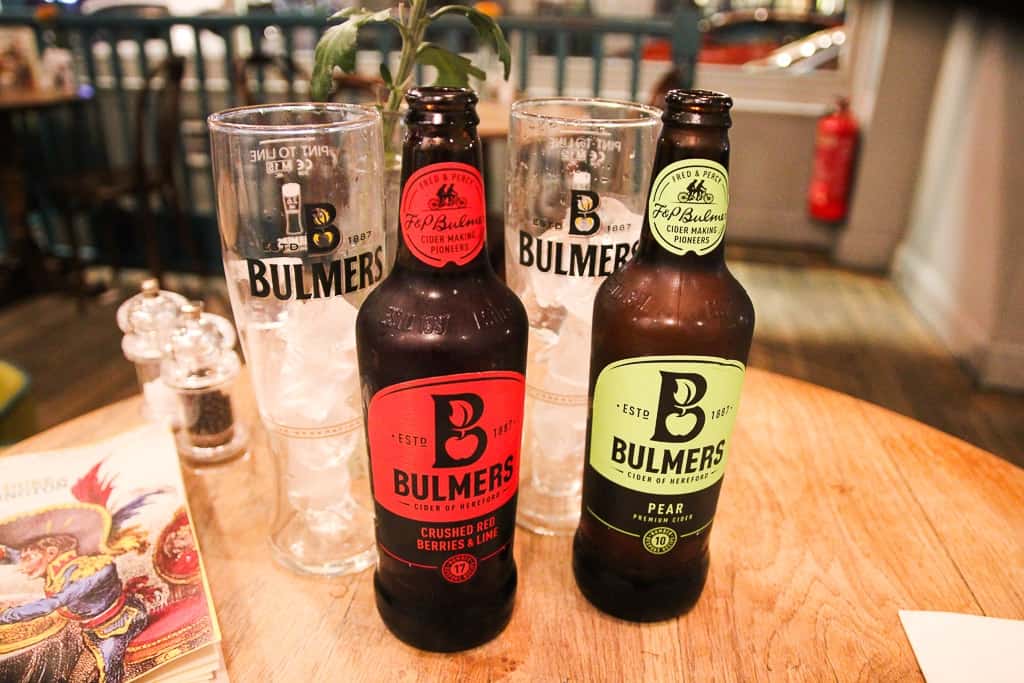 A great way to experience British food in London is to take a
London Food Tour
! You'll be able to sample so many different foods!
A truly unique food experience to have in London, is also to indulge in all the
delicious Harrods
food choices! It's a quintessential place to check out in London anyways so why not eat your way through it?
Have you tried any of these food experiences in London? Which was your favorite? Have I missed an important one? Let me know in the comments!