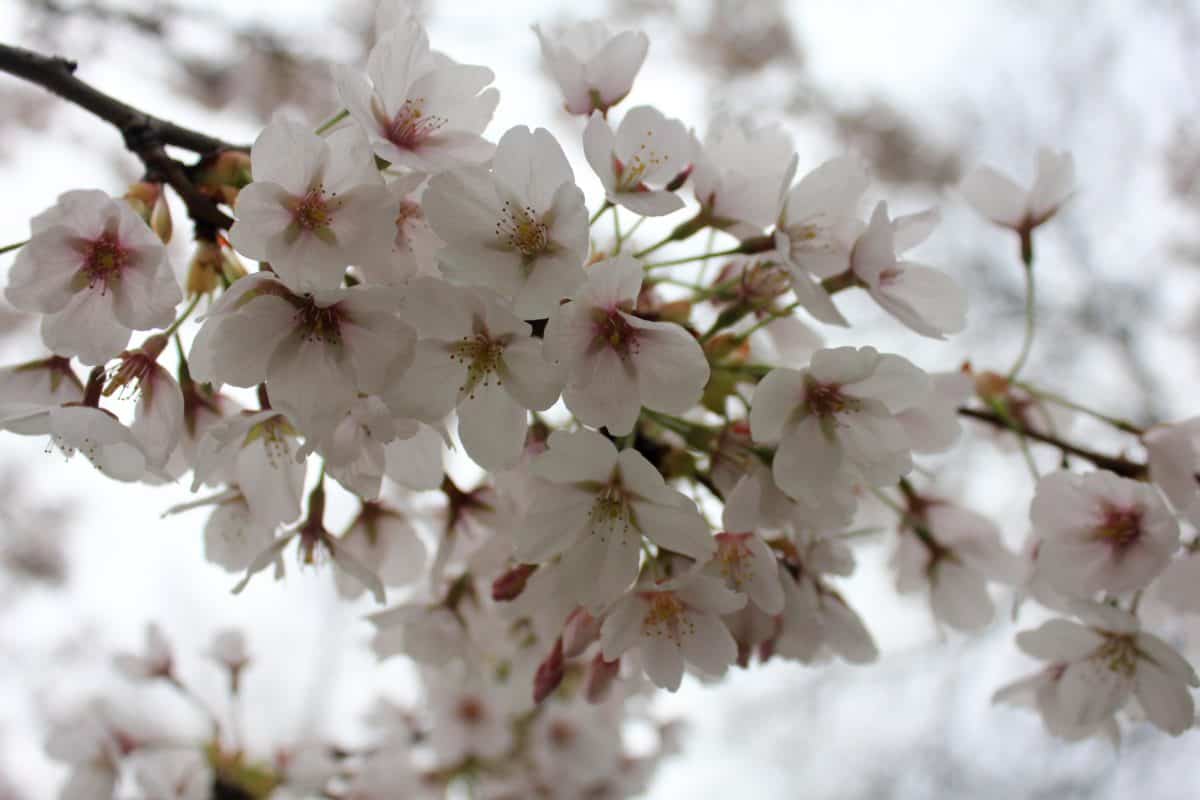 Toronto's got long winters. Like, really long winters. So when spring finally starts to peek out everyone is excited. Even the grumpiest of people crack a smile. Depending on how harsh the winter has been spring usually shows its face in early to late April. One of the clearest signs that spring has sprung in Toronto is the cherry blossoms. Now I know plenty of cities have fantastic cherry blossom collections but I've got a special fondness for the Toronto Cherry Blossoms.
Toronto has collections of cherry blossoms spread all through out the city. Having lived here for what I consider forever (okay 14ish years) I only discovered the cherry blossoms 2-3 years ago. Shameful, I know! But blame university and living outside of the downtown core. But once I did see these little suckers it was hard not to fall in love. They're so pretty, photogenic and smell so good! It's such a perfect way to celebrate spring and the good weather to come. I've rounded up some of the spots around town below but there's of course many, many more places around Toronto to see them.
High Park
High Park is definitely what most people think of when they think of cherry blossoms in Toronto. It's lovely but it's also a hit or miss. High Park's got a huge collection of blossoms ( the biggest in Toronto) and it's also the most well known collection. There's an online blossom watch run by the park which predicts the bloom. Most of the trees can be found in one area of the park, down by the ponds.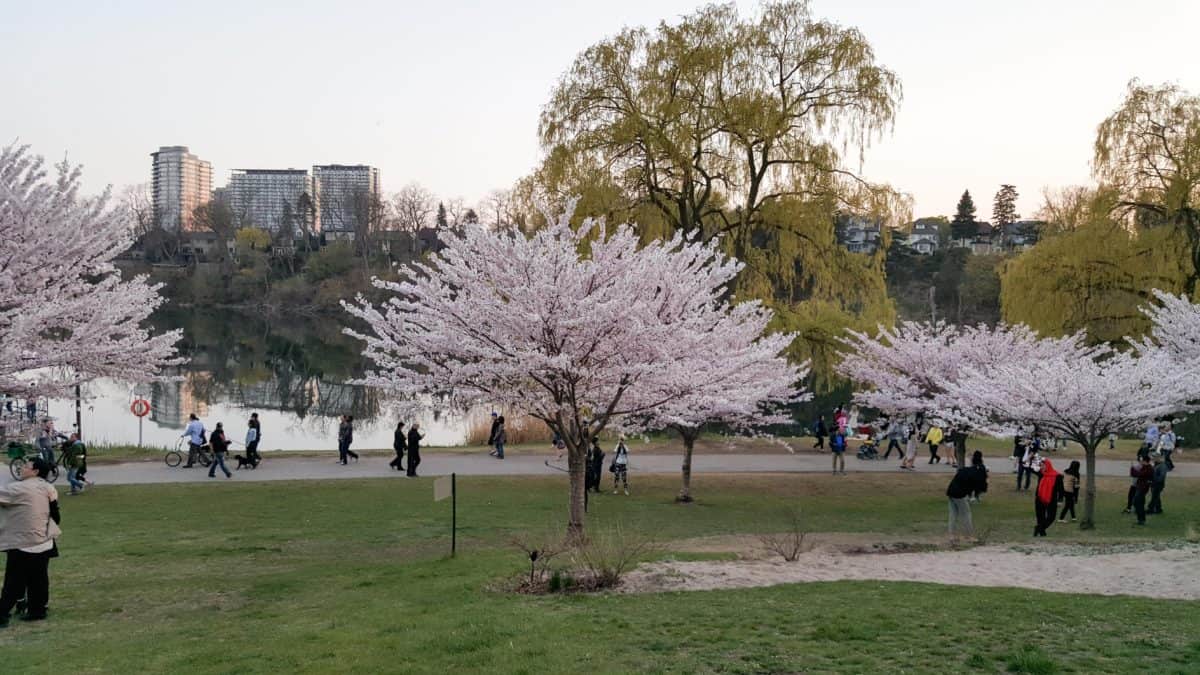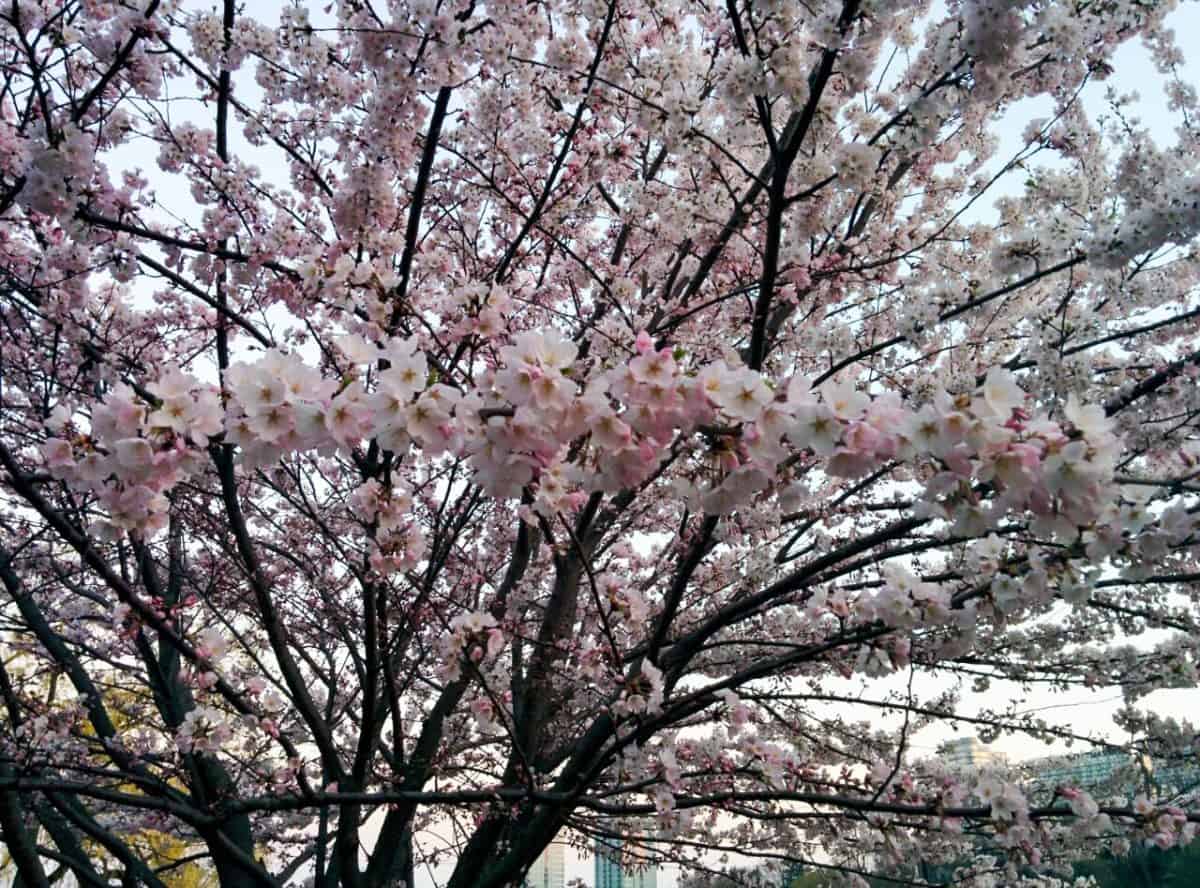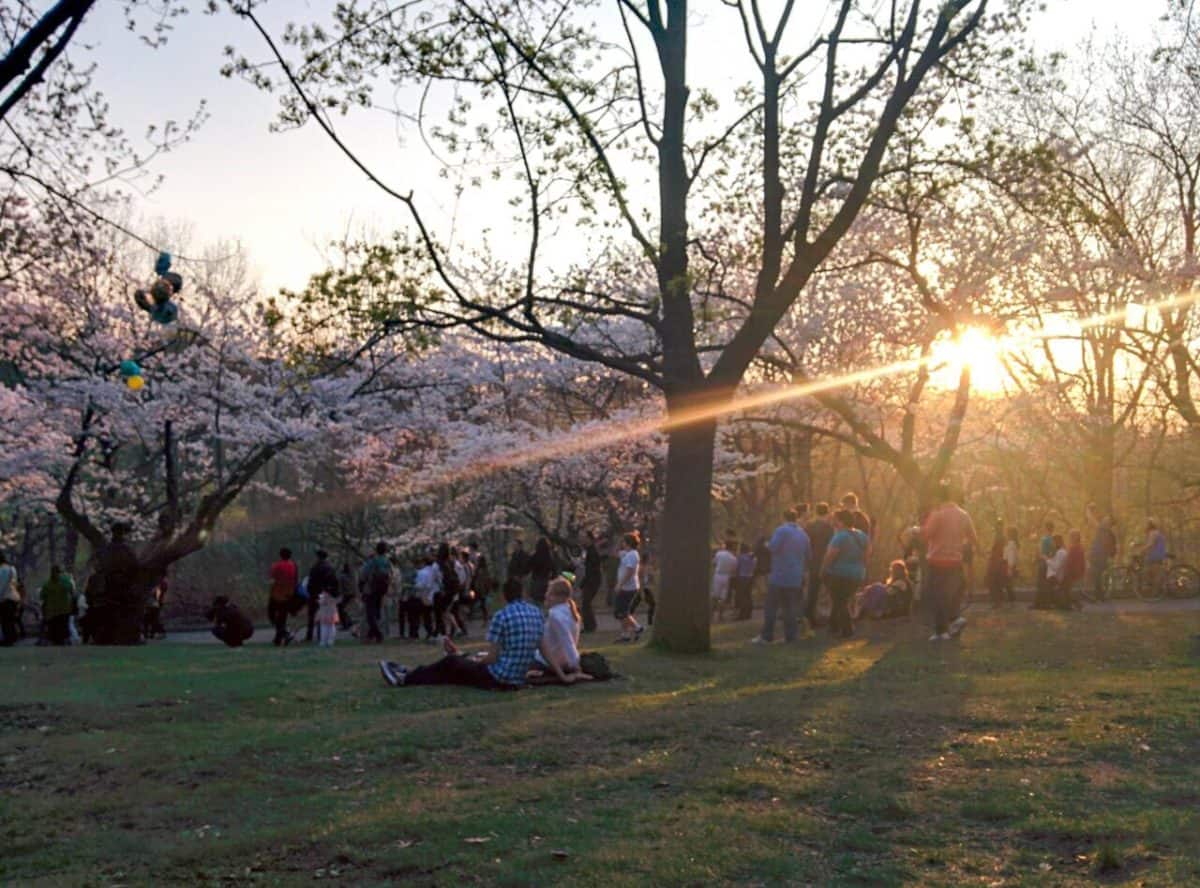 As you can see from the High Park pictures there's definitely a big difference in when you go and how busy it is. The first set of pictures (above) were taken two years ago in the late afternoon. Bloom in that year was in the first week of May and the flowers were really pink. We went to see the trees in the evening. While the sunset basked the trees in a perfect glow it was also incredibly busy. The second set of pictures (below) were taken last week. We dragged ourselves out of bed and went to see the blossoms just after sunrise (and before work). The park was definitely a lot emptier. But maybe there was a difference in the light? The blossoms were definitely whiter and didn't seem as full. I chalk that up to them blooming slightly earlier.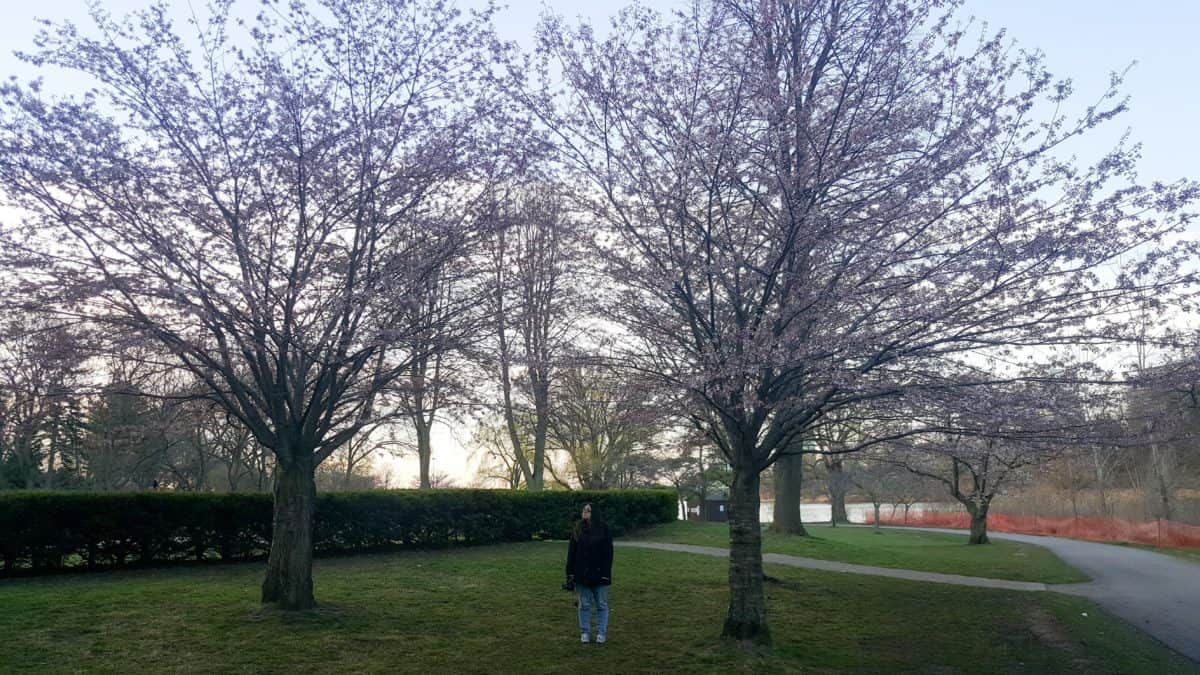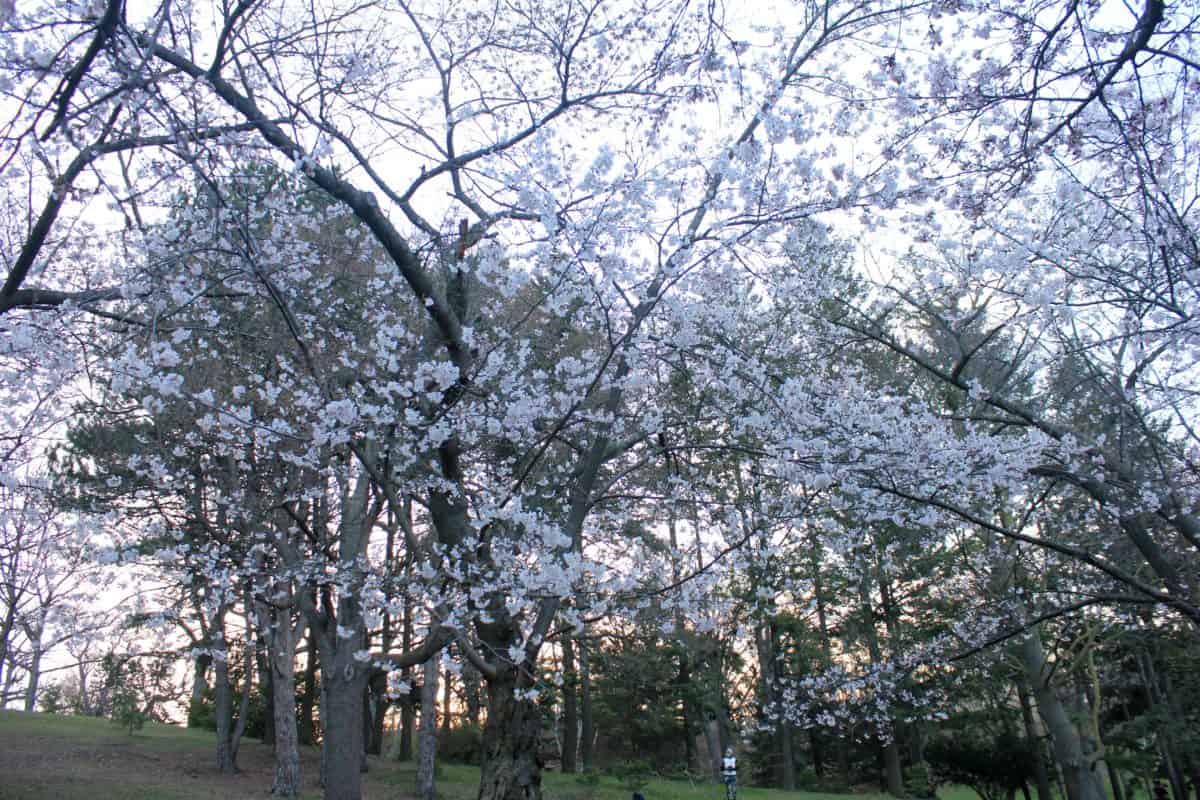 Mount Pleasant Cemetery
Mount Pleasant Cemetery is definitely one of the hidden gems with cherry blossoms. Sadly it's one of the ones I haven't gotten to check out yet. But if you're headed over there the blossoms can be found by the fenced portion of the road. Budget some extra time to walk around! It's one of the prettiest walks in Toronto (even if it's a bit creepy).
Robart's Library
Robart's Library is also known as the peacock because of it's shape. This University of Toronto icon however also houses a collection of cherry trees. This one's particularly nice because they line a pathway which makes them really nice for photo shoots!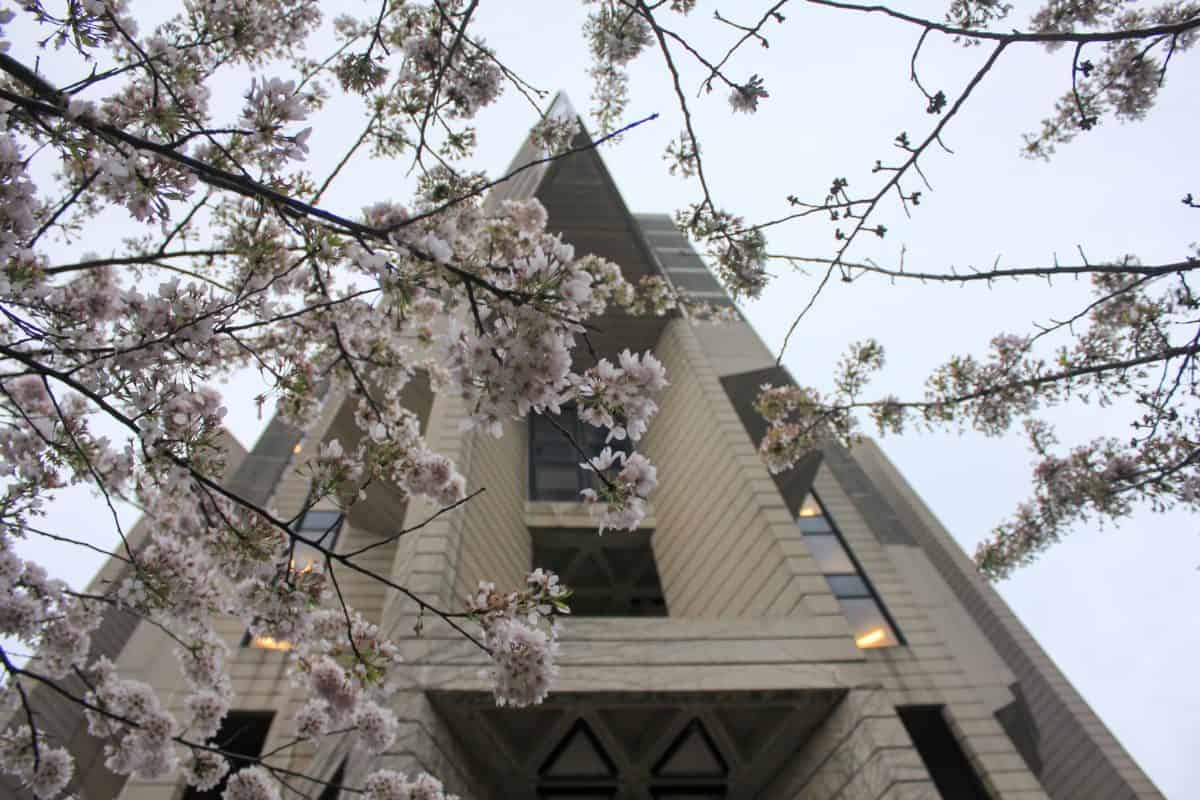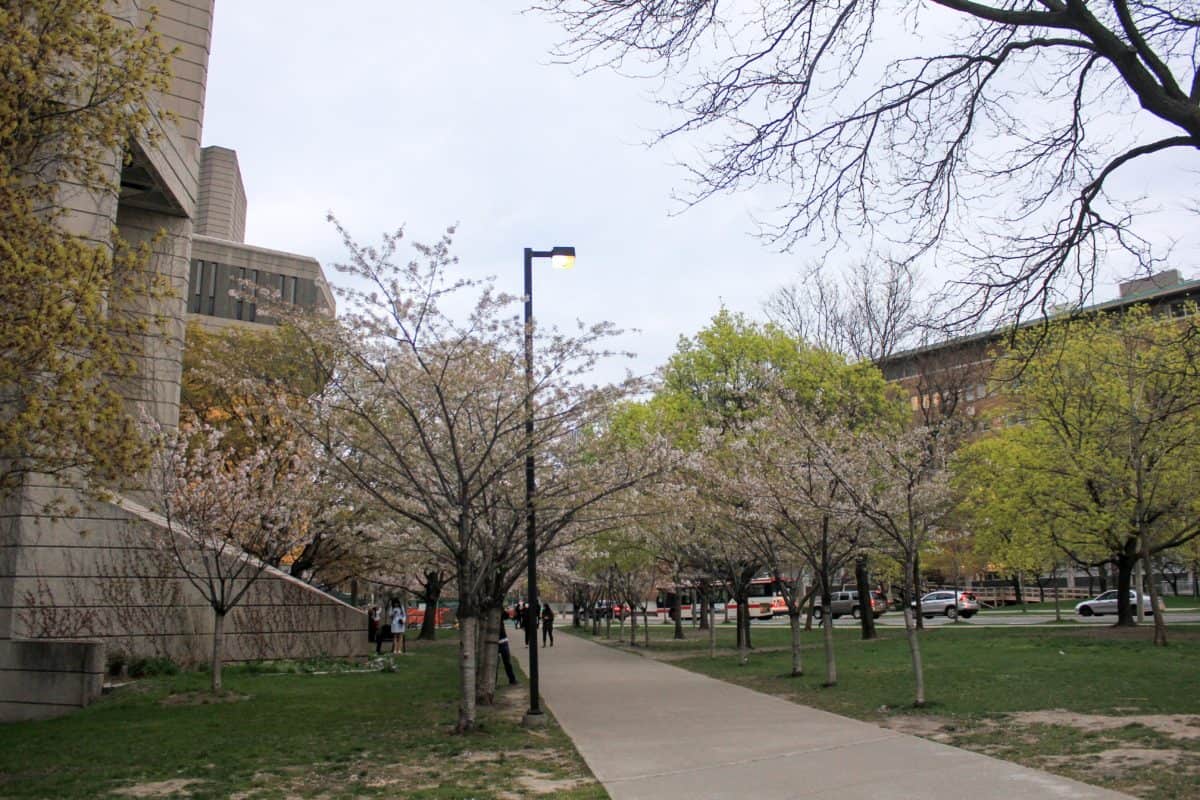 Toronto Islands
Most people don't know that there's about 30 cherry blossom trees on Center Island. They're also easily accessible as they're only a 10 minute walk from the docks. Since you have to take the ferry over, odds are that these are nowhere near as crowded as some of the other spots. So if you're into having the place slightly calmer I'd check the trees on Center Island out!
Centennial Park
Centennial Park has the second largest collection of trees with over 200 trees. They're a little bit more spread out in the park and you can find them just northeast of the conservatory and all the way to Rathburn Road.
Trinity Bellwoods Park
Trinity Bellwoods Park is a Toronto staple. It's a large and popular park in the downtown core. Many people spend lazy summer days here. Like Robart's Library, majority of the blossoms here line a pathway in the southeast corner of the park. It's also super popular for all those OOTD posts. Saw 5-6 of them being done while we were there. The cherry blossoms in Trinity Bellwood do have one edge over the other locations, you can frame the CN Tower in a shot!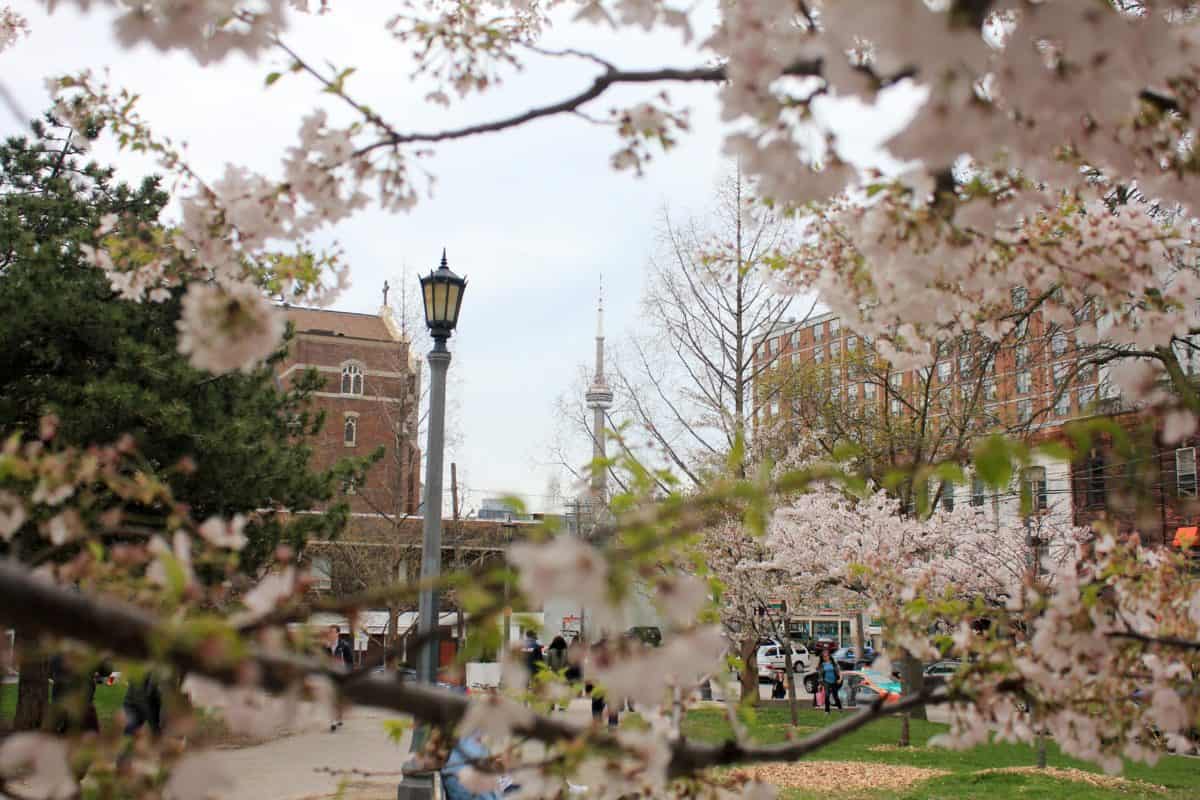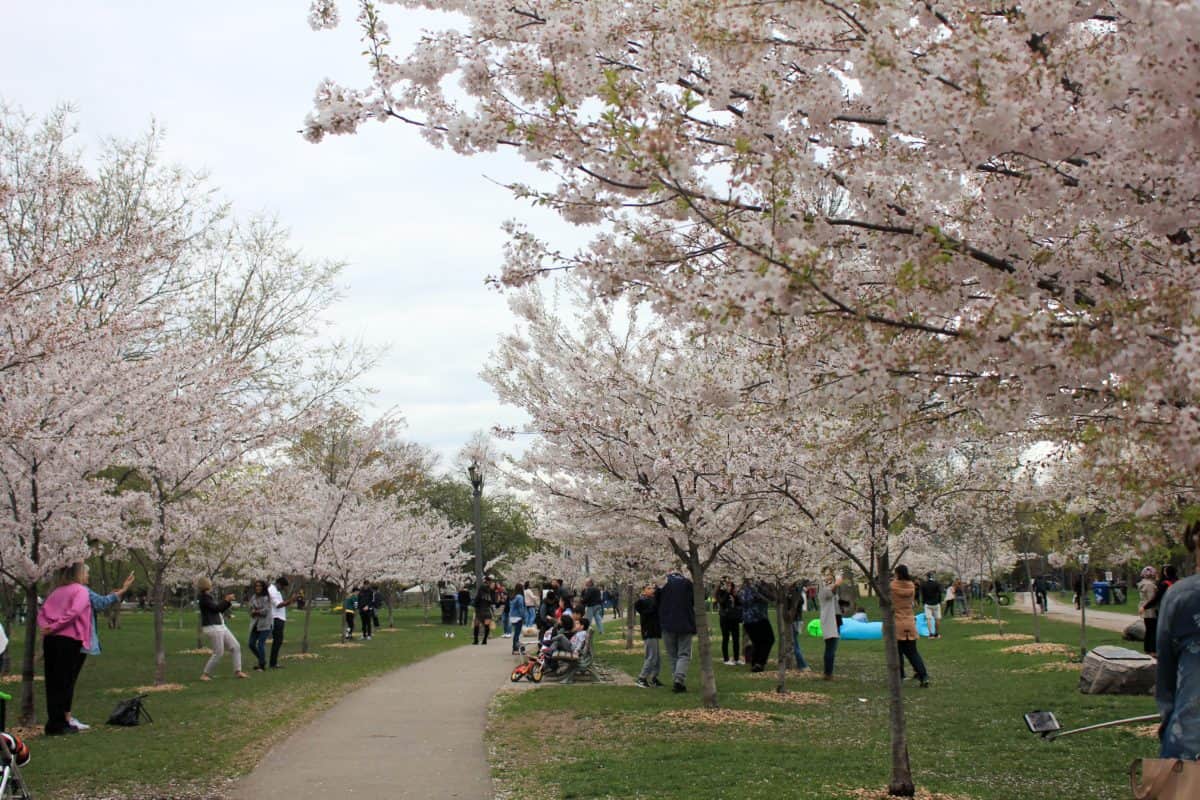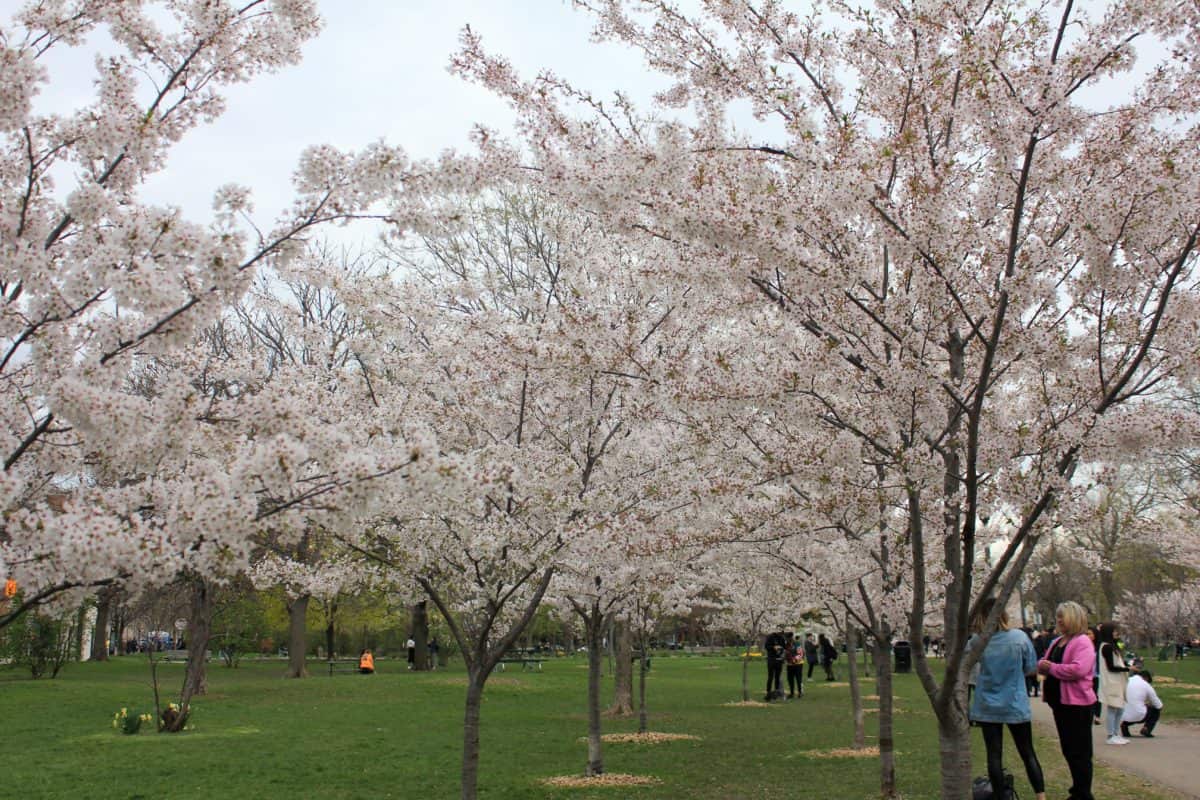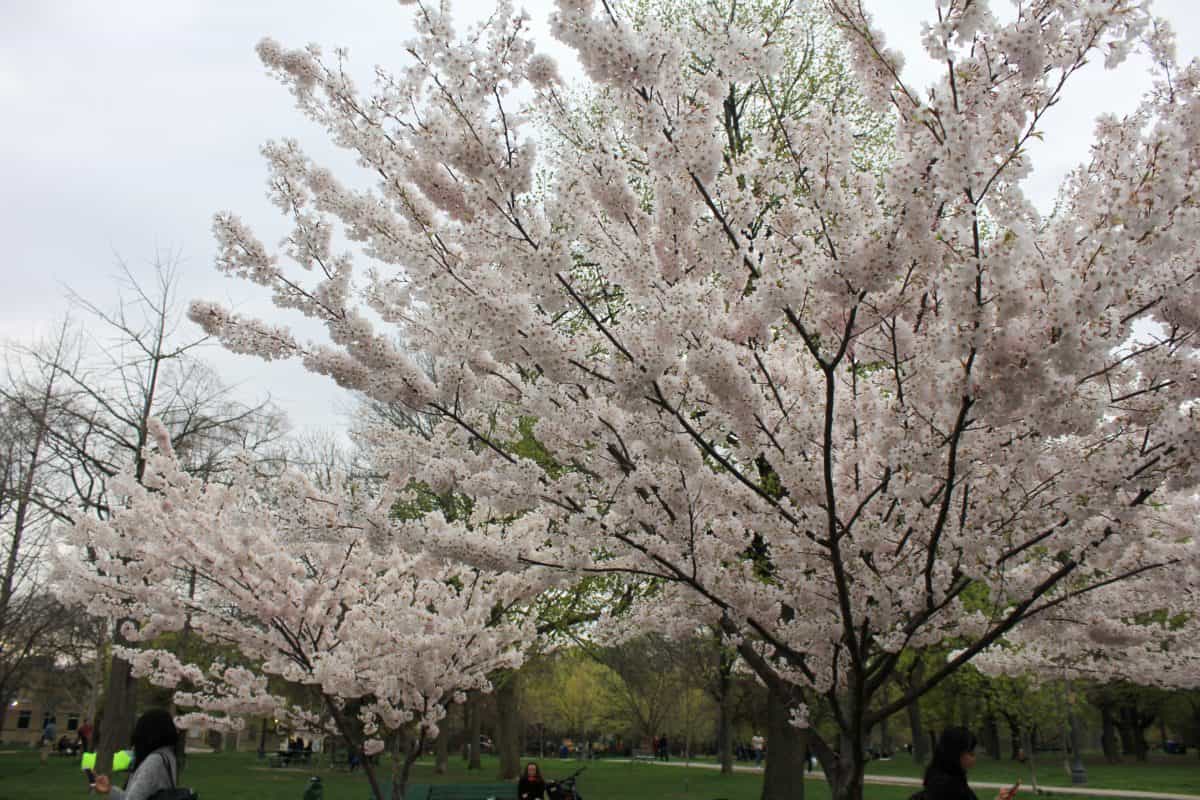 Does your city have cherry blossoms? Have you ever seen the ones in Toronto? Let me know in the comments and pin this post for your upcoming trip to Toronto!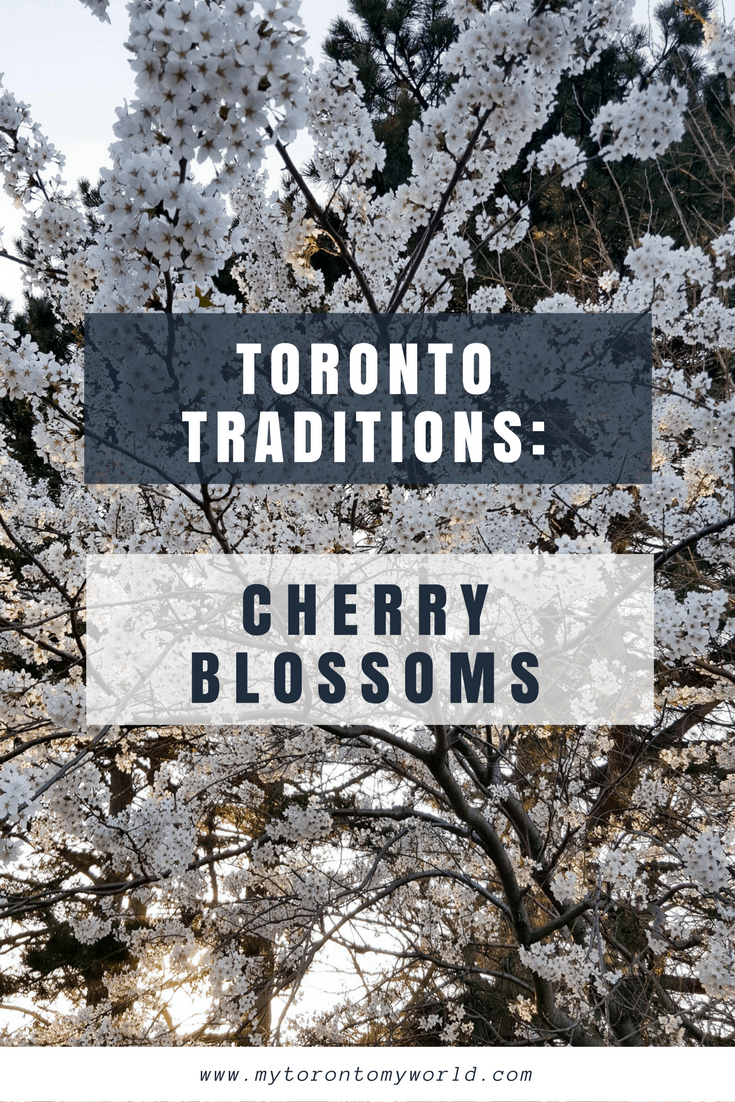 ps. This is the first post in a series I'm going to be calling Toronto Traditions. I often get asked by family what some things you have to do in Toronto are and this series will be a way for me to showcase some of those things. If you're ever in the city some of the things I feature in this series will be my favorite recommendations!