While Christmas and New Year's may officially have been over for a few weeks (read a full month) there's nothing stopping us from reminiscing on the lights and decorations (while secretly looking forward to next Christmas already!). Christmas in Toronto is a full month-long event with dozens of markets and festivals and street decor as far as the eye can see. I could make this list too long to read but decided to focus on my personal favourites.
Nathan Phillip's Square has always been a go-to for Christmas celebrations because of the skating rink, pretty lights and the annual Christmas tree. This year also saw the addition of a holiday fair hosted by Epilepsy Toronto. There were tons of merchandise, lots of food of course and a few special places for young and old. Santa had his own place for all the children to visit as well.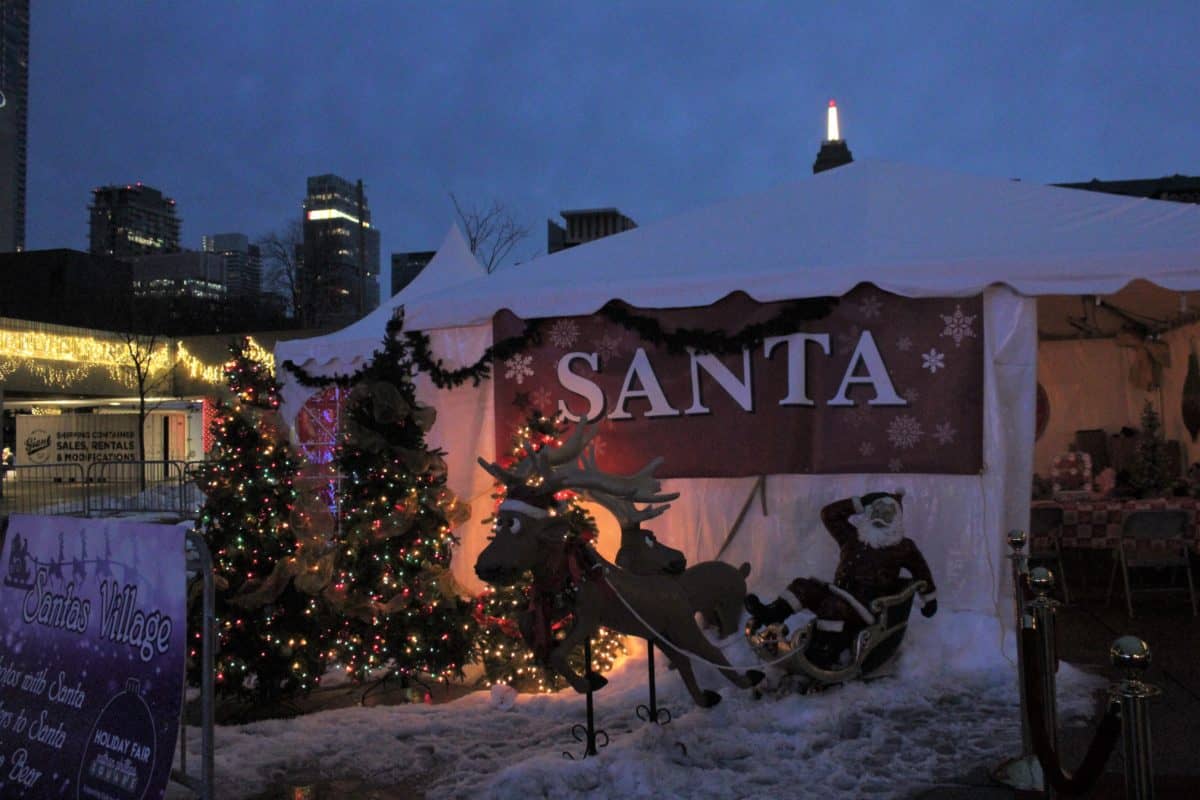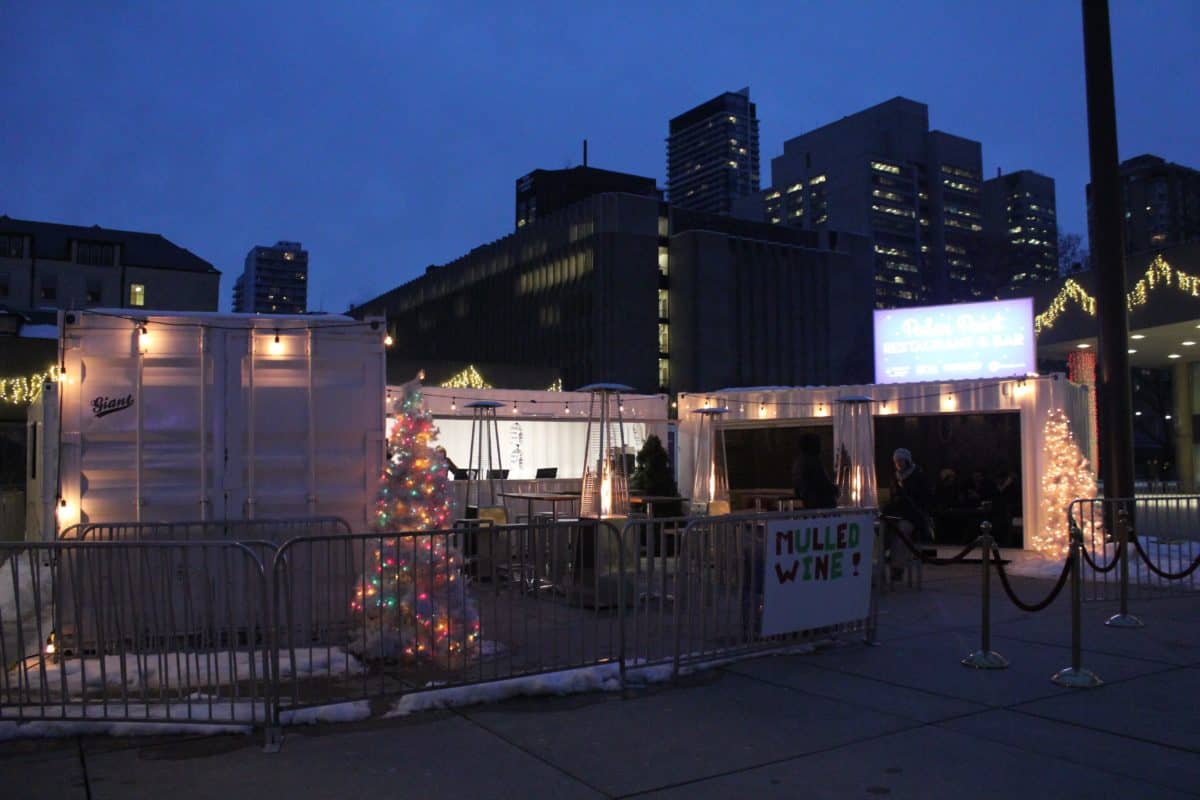 Not to be outdone by Santa's village for the children, adults got their own little play area with alcoholic beverages and nice decorations.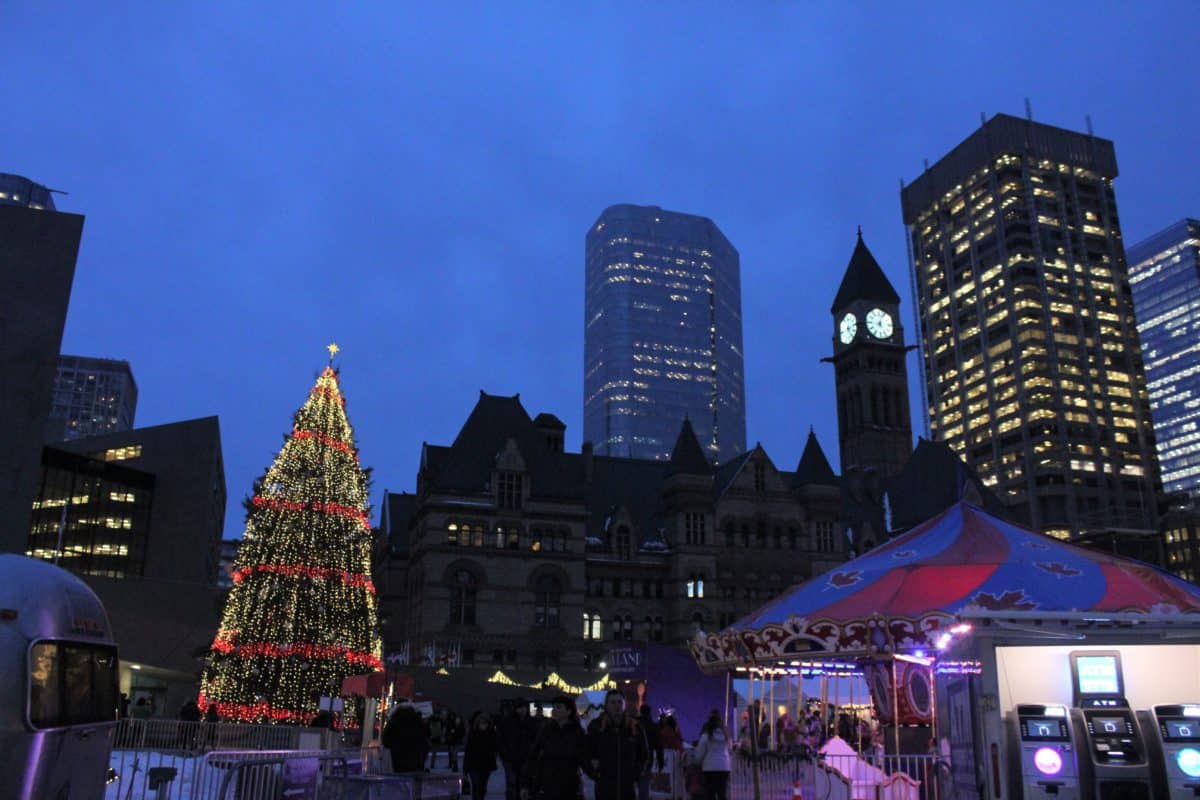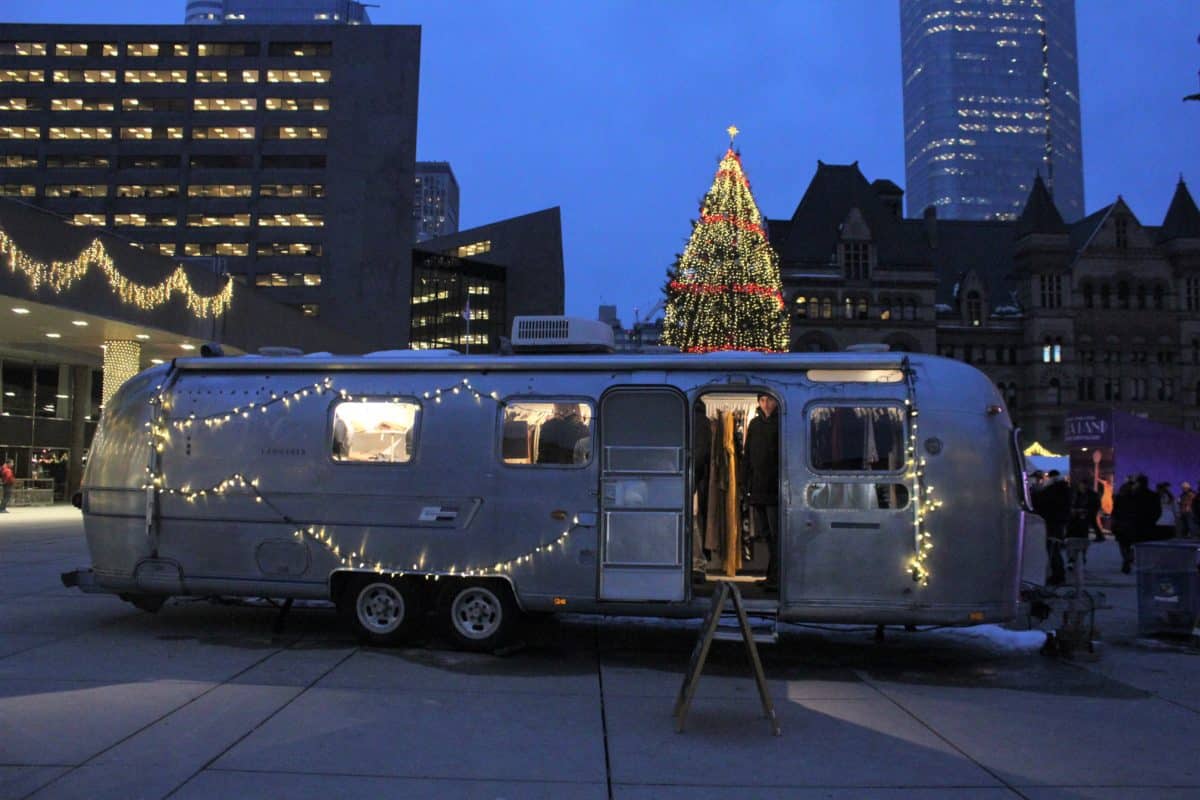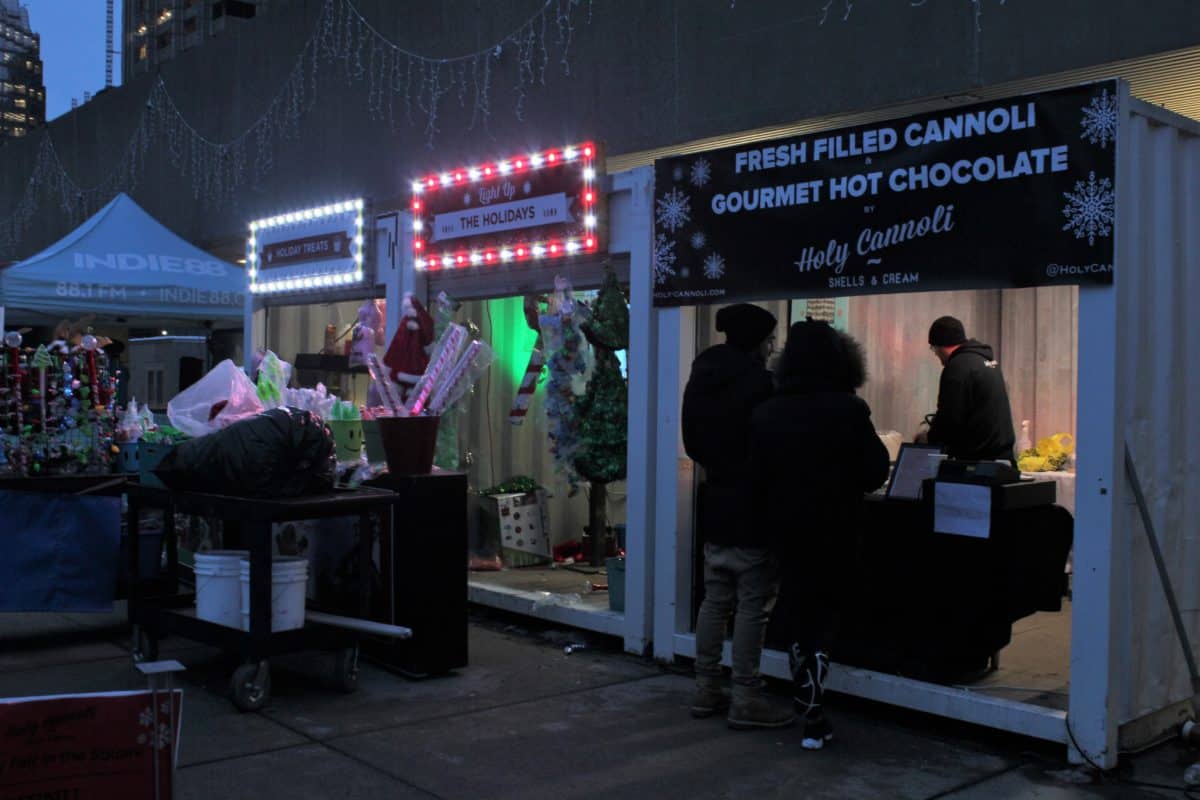 I did mention food right? Soooo many options that it was definitely good that new year resolutions hadn't kicked in yet.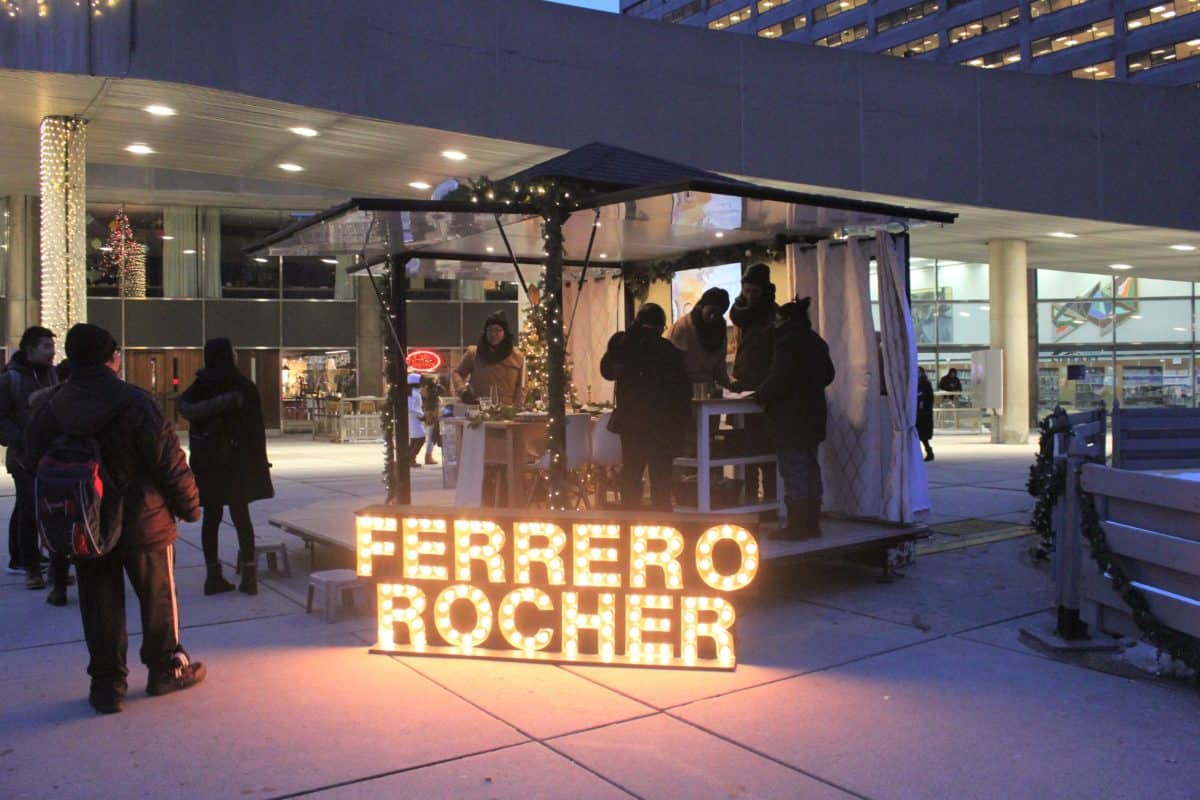 Free samples of Ferrero Rocher sure puts most people in the holiday spirit!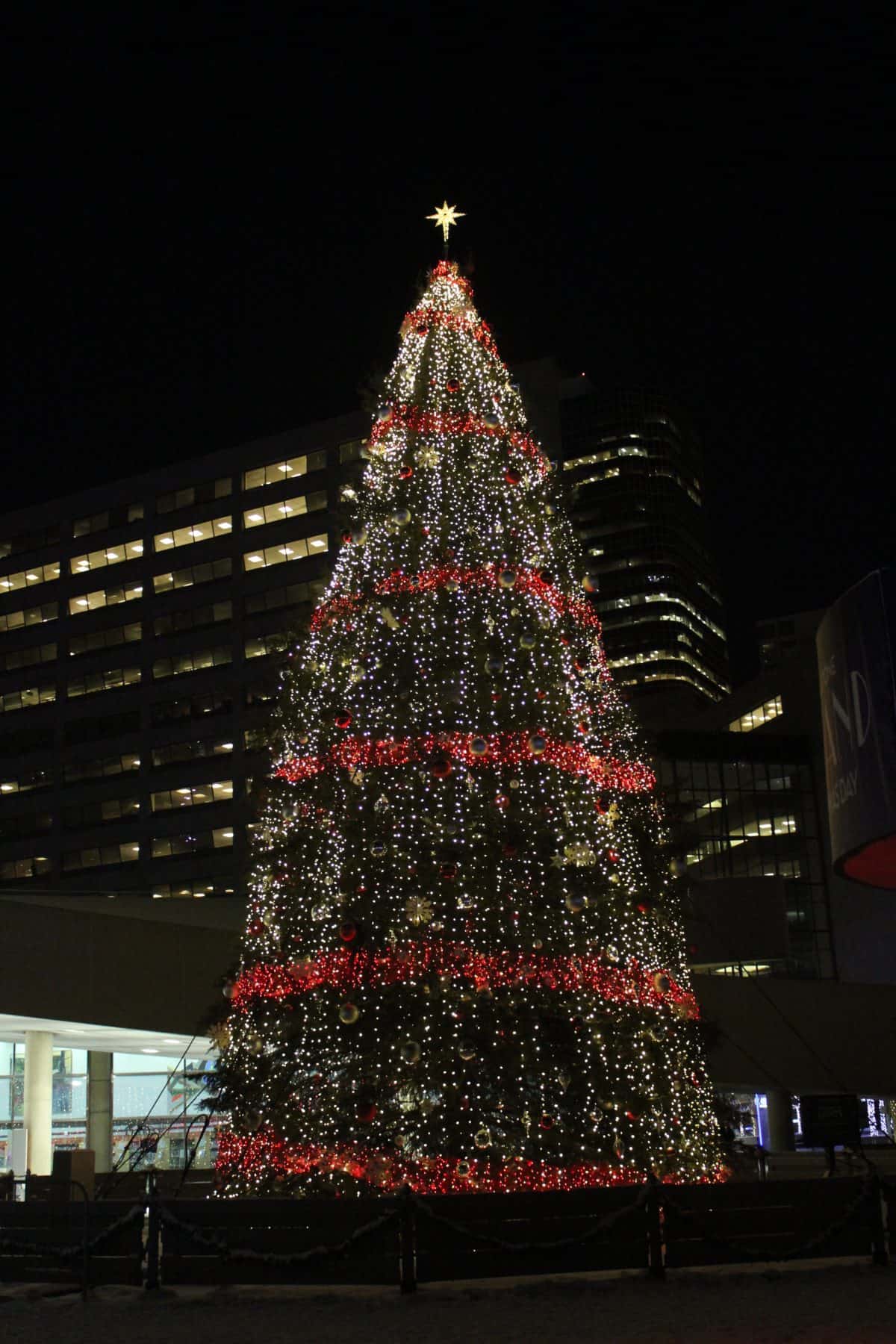 I'm in love with Christmas trees and this one was particularly spectacular.
When you're already at Nathan Phillip's Square you may as well check out the decorations at Eaton Centre which are only a couple of steps away. This year the Eaton Centre got the tallest tree in Canada, measuring in at a gigantic height of 100 feet tall.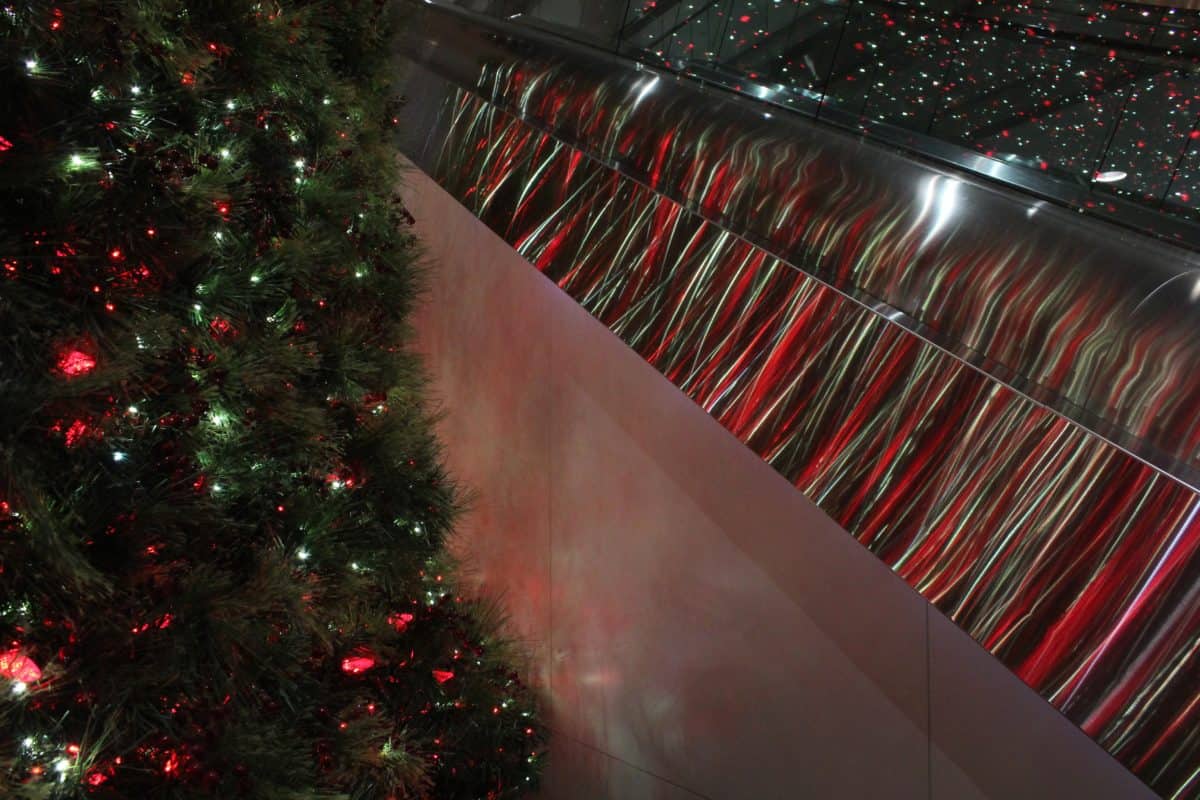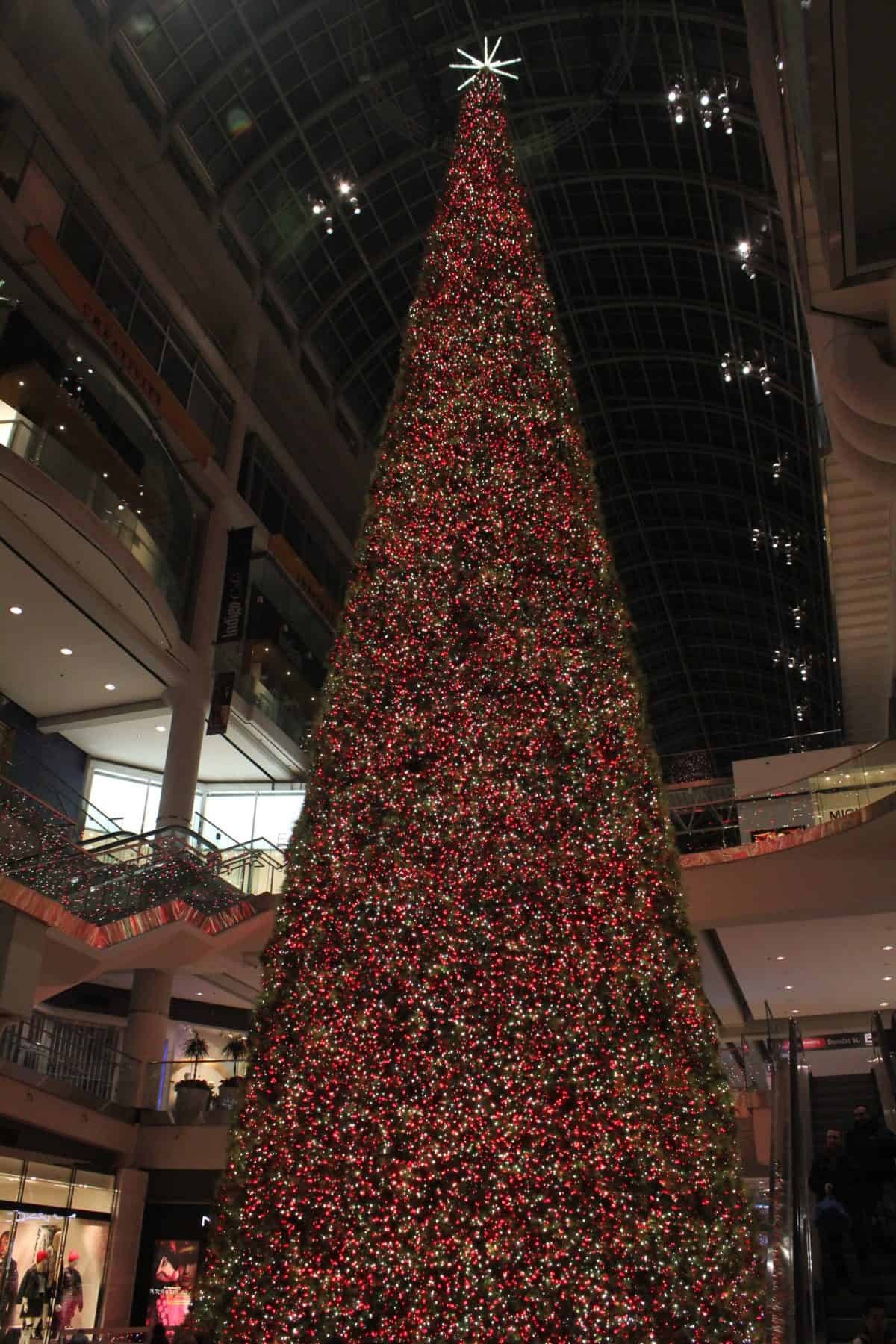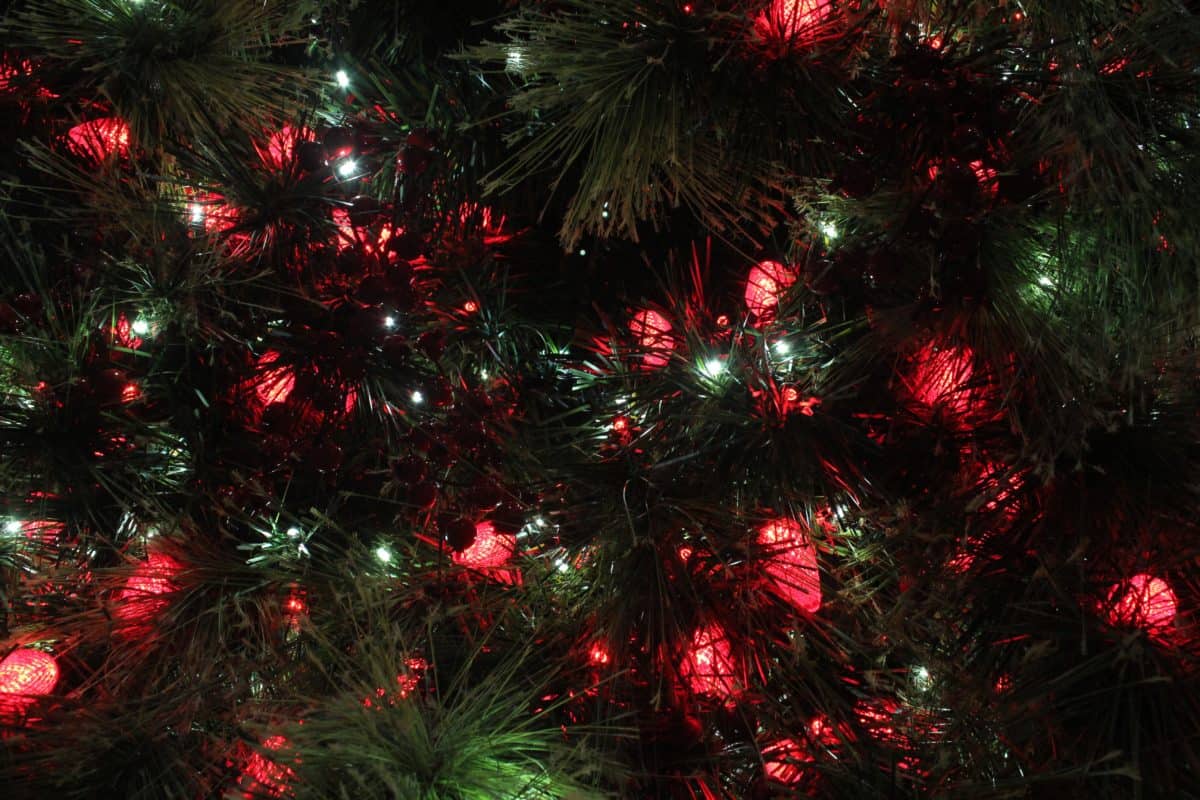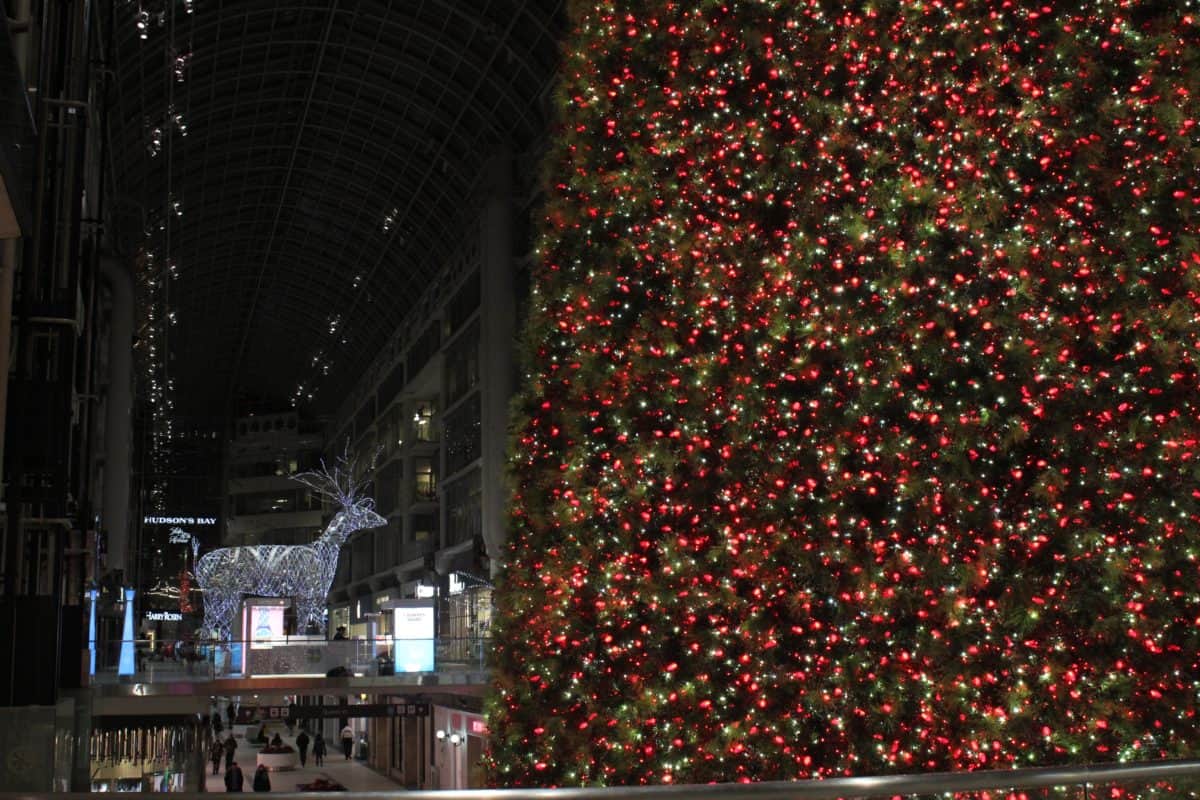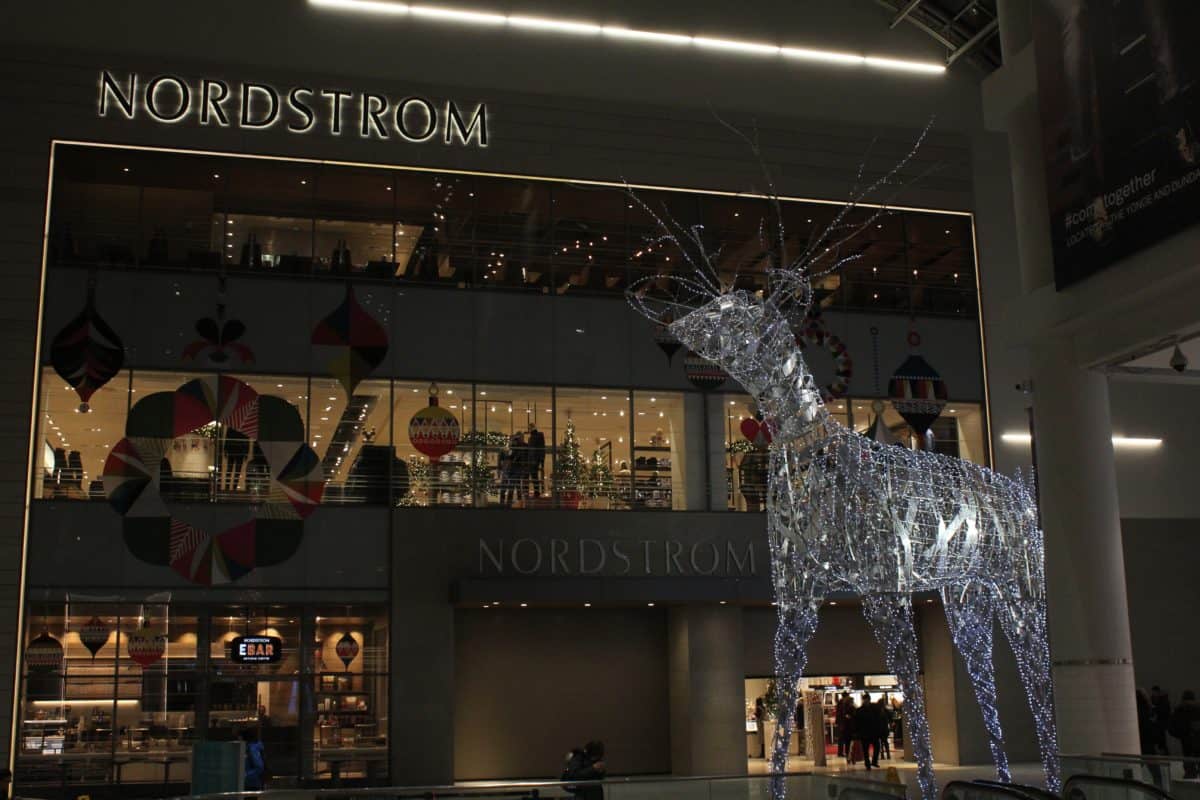 Winter Village at Evergreen Brickworks
The Winter Village at Evergreen Brickworks is one of the newer additions to the Christmas festivities in Toronto and is actually one of the few things you can still do past Christmas. The events include a skating rink, Etsy marketplace, fire pits, lots of food and fun for all ages. Evergreen Brickworks also has the benefits of a giant valley right behind it and if you happen to go on a day when it's just snowed you're in for a pretty spectacular piece of nature in the middle of the city. This lovely escape from the city actually runs until the end of February so do yourselves a favour and check it out (it's completely free!)!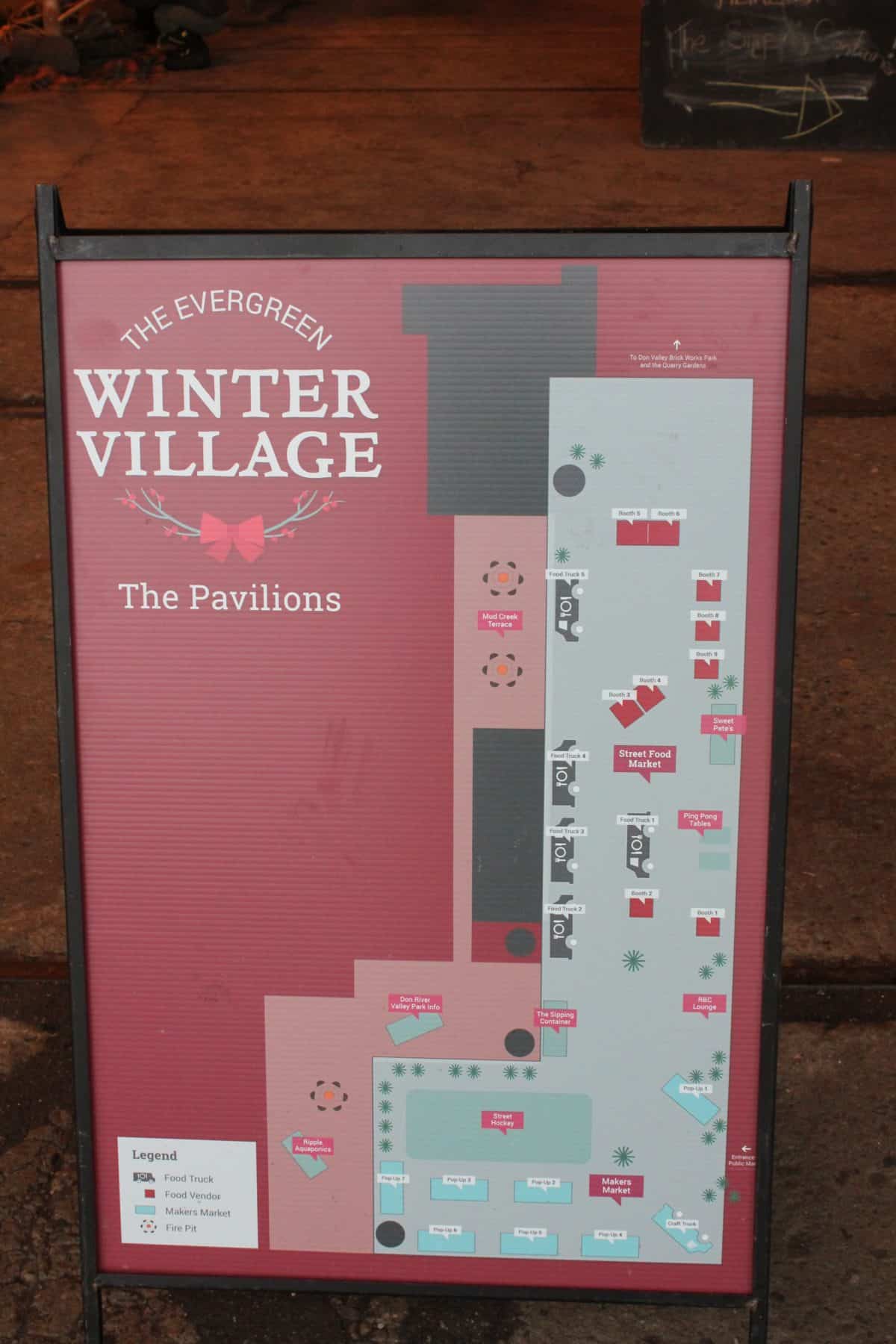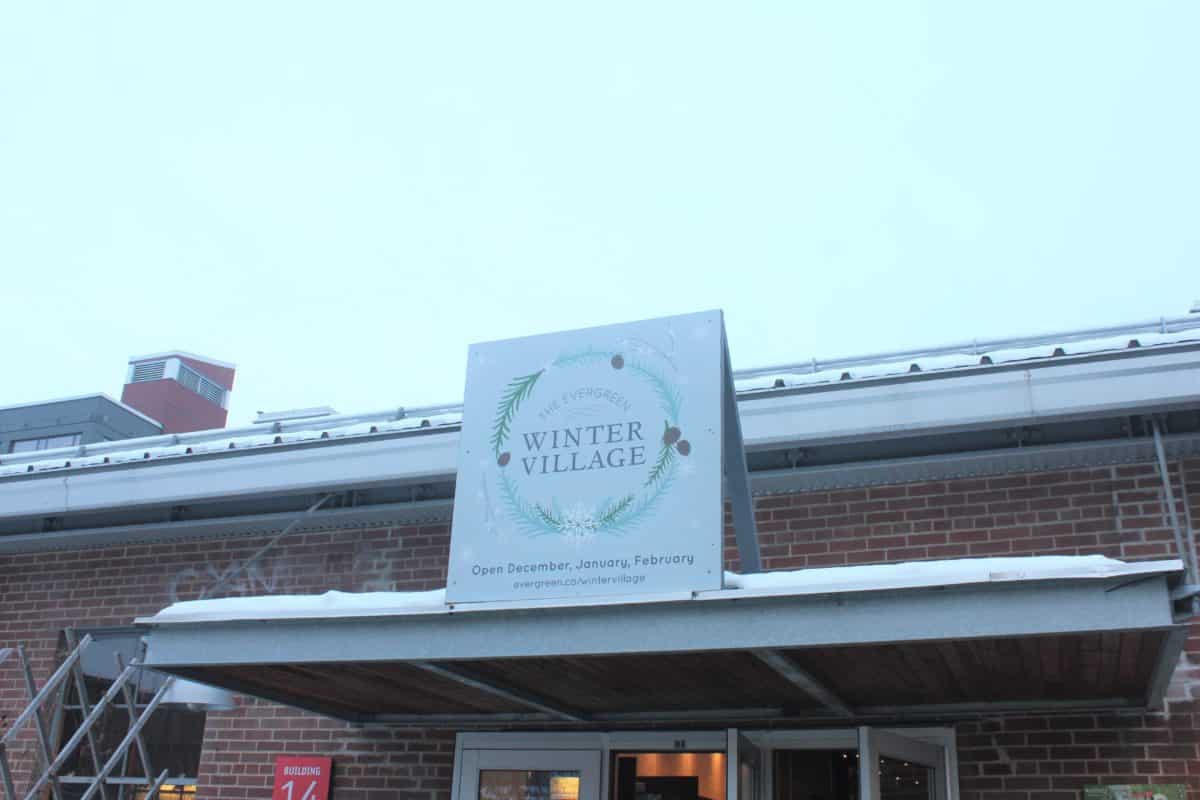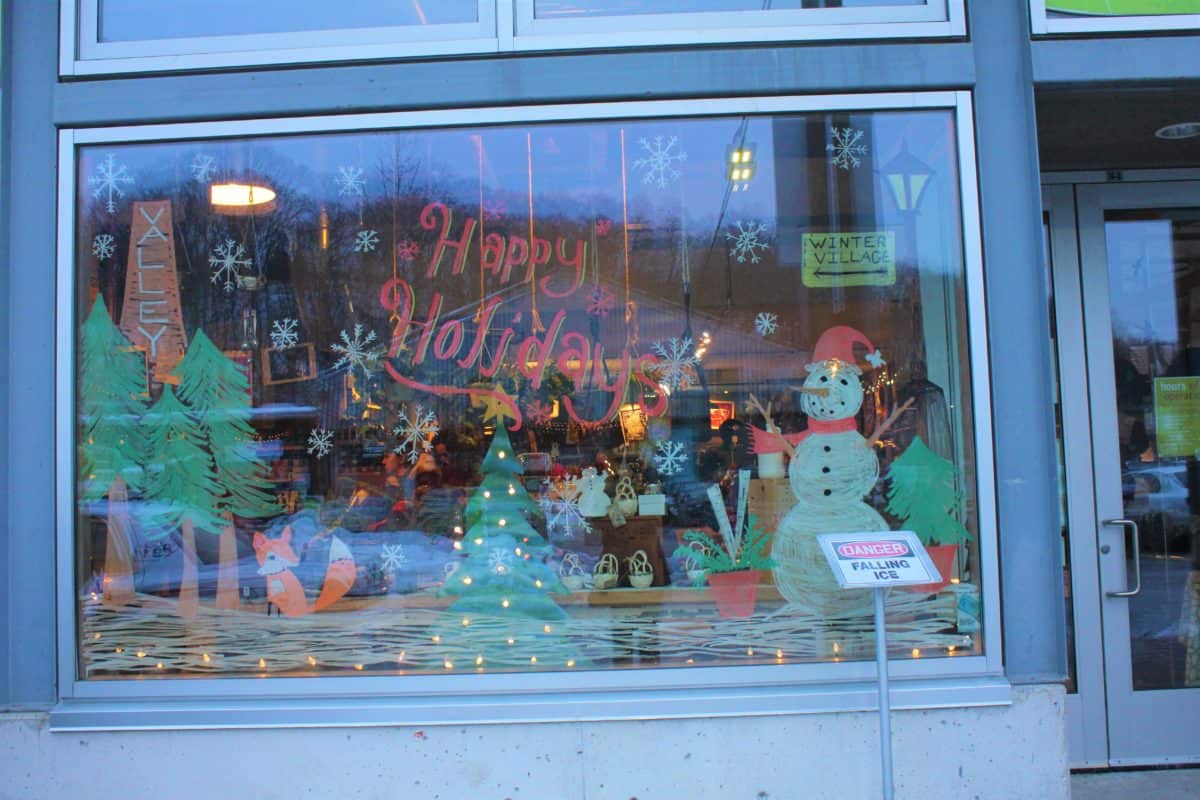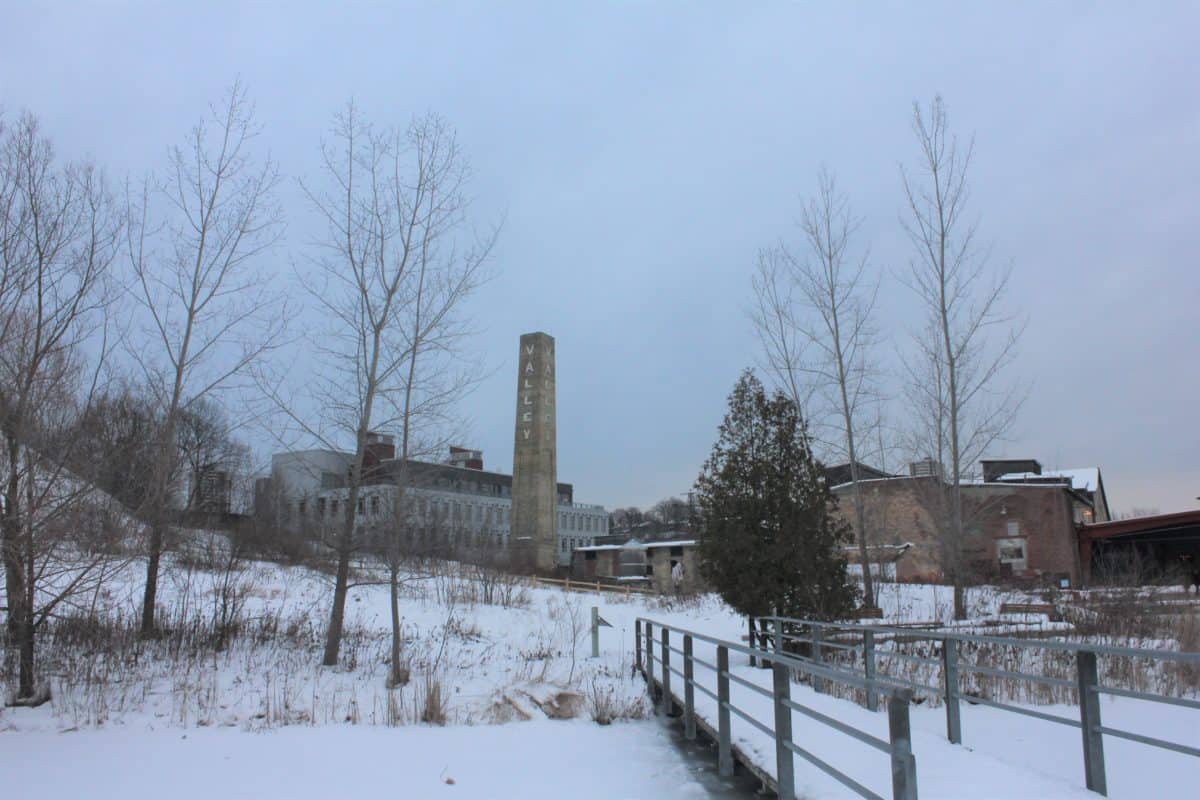 The large valley behind the Brickworks, that is pretty much undisturbed nature.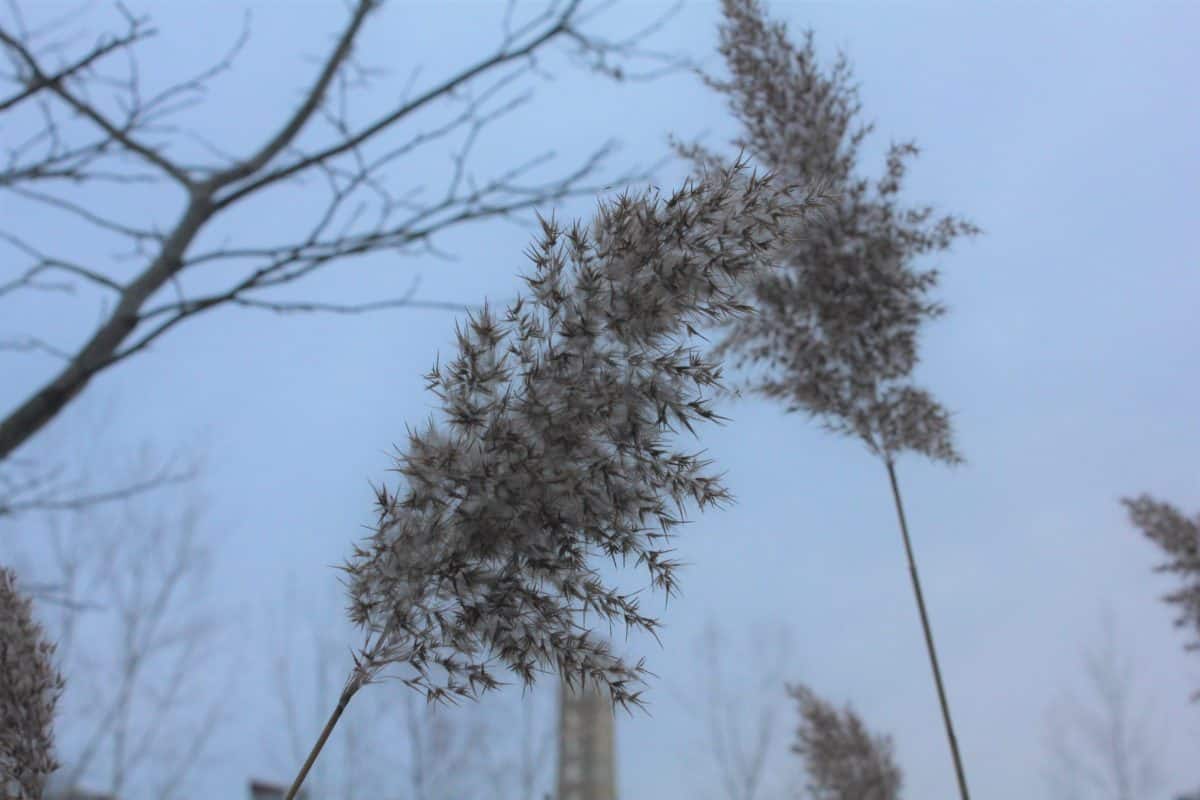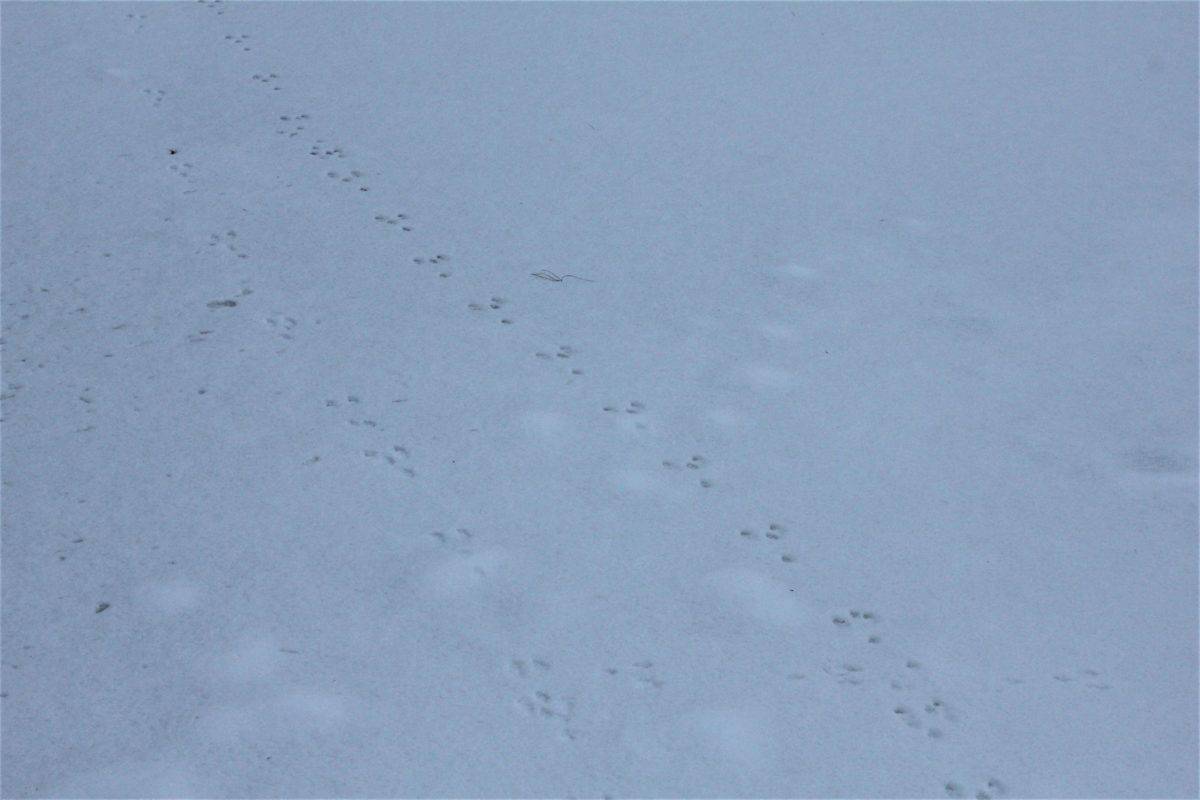 Probably a bird but I pictured little animals scurrying around for the optimal Christmas spirit.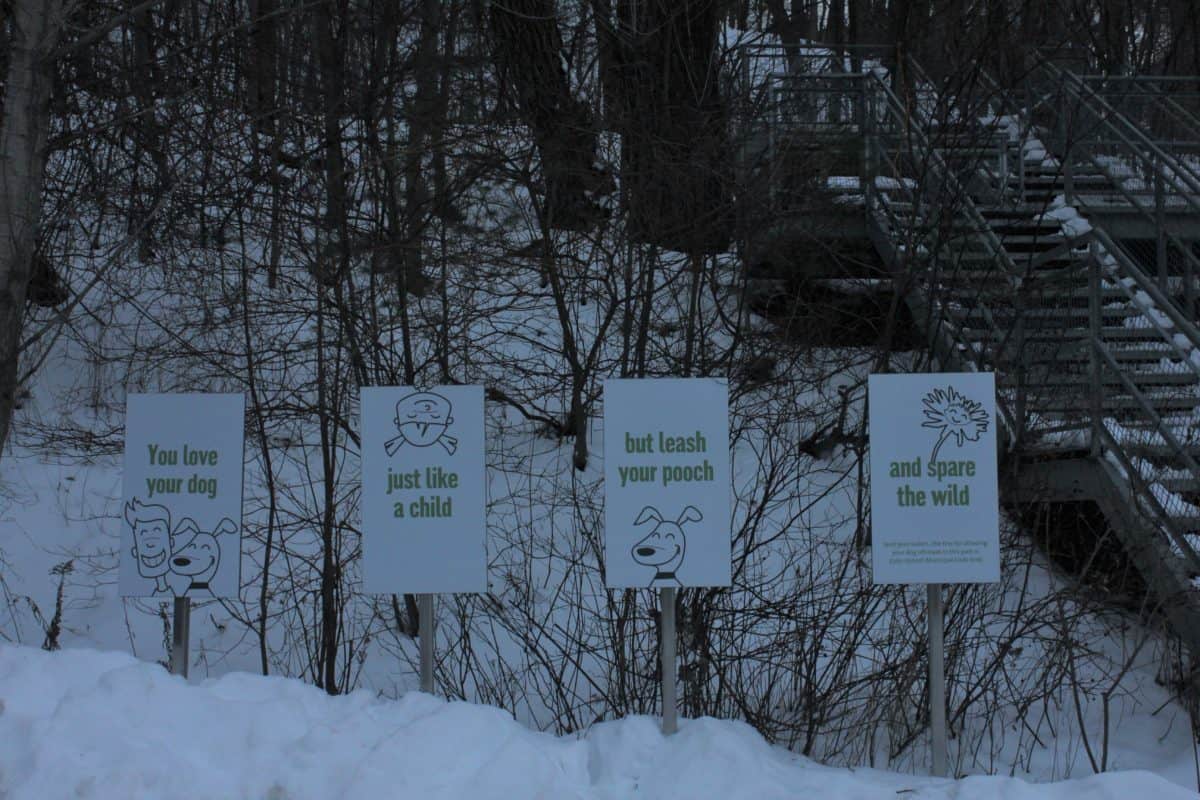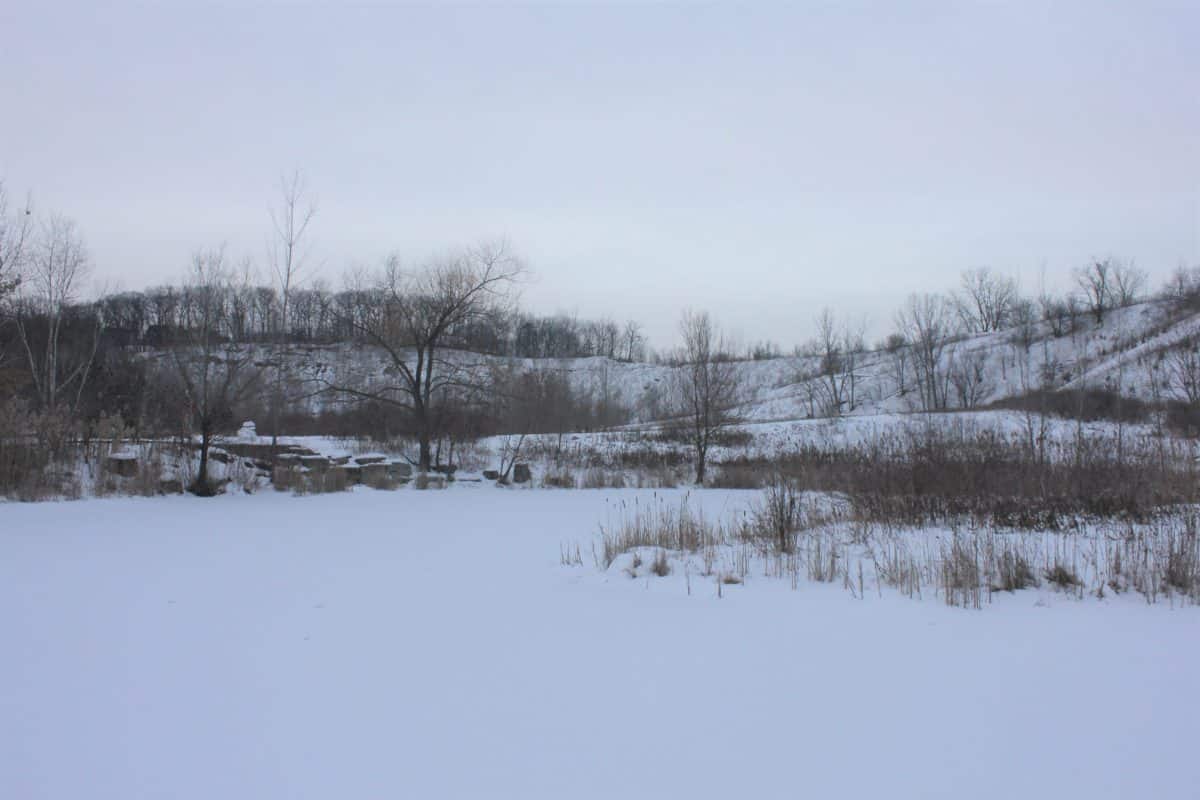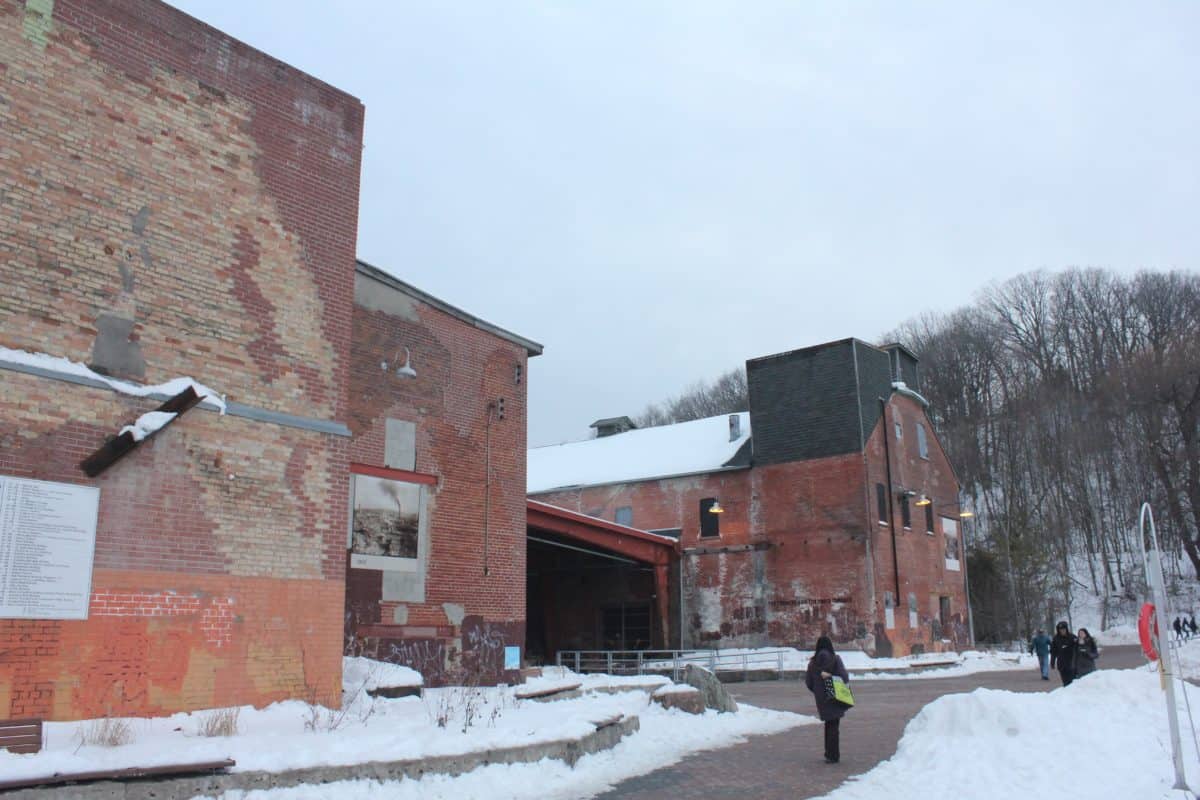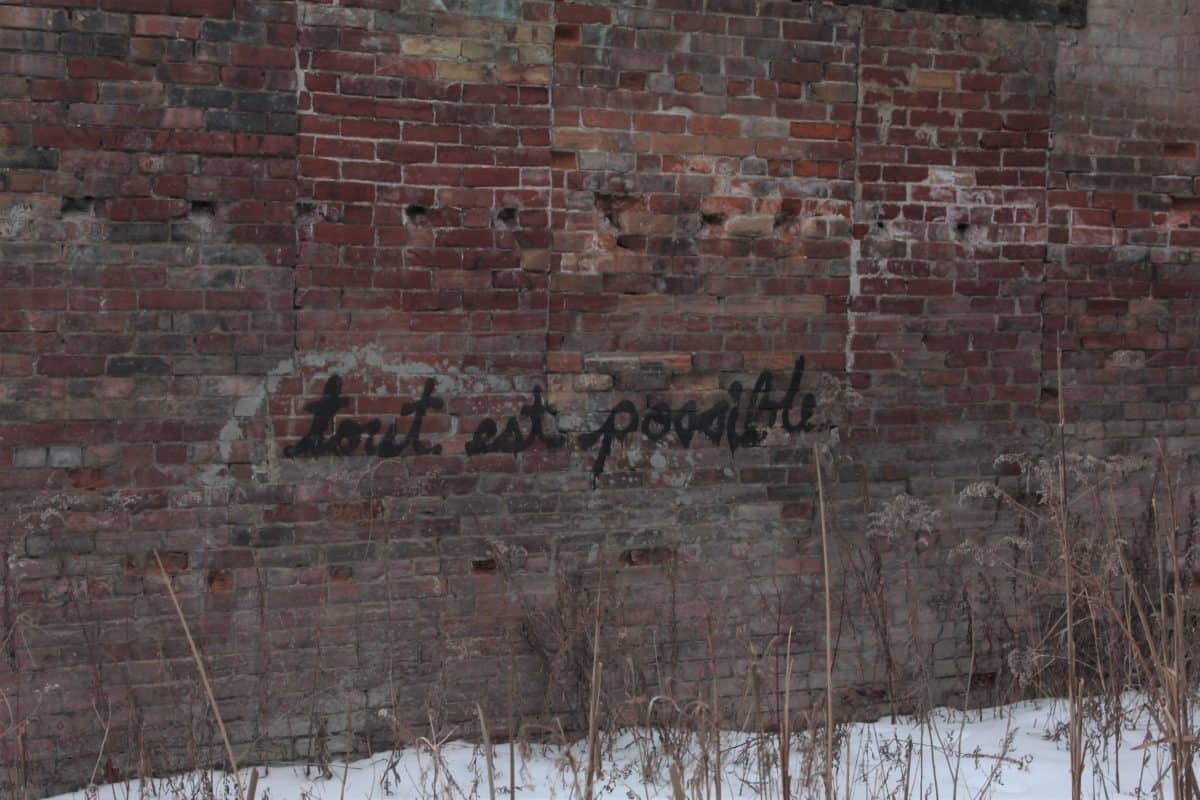 Brickworks, like many other locations in Toronto, offers a free skating rink. They do have some rentals if you don't have your own, so no excuses not to try this cute little rink out!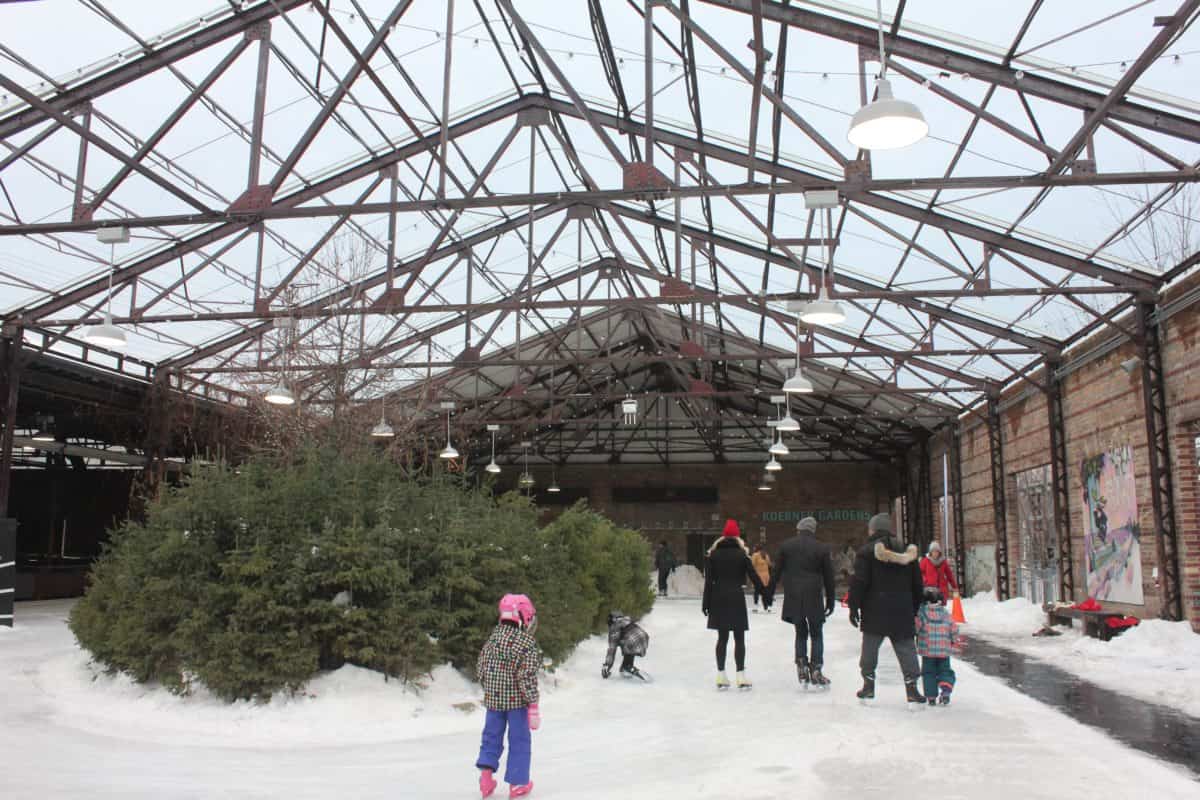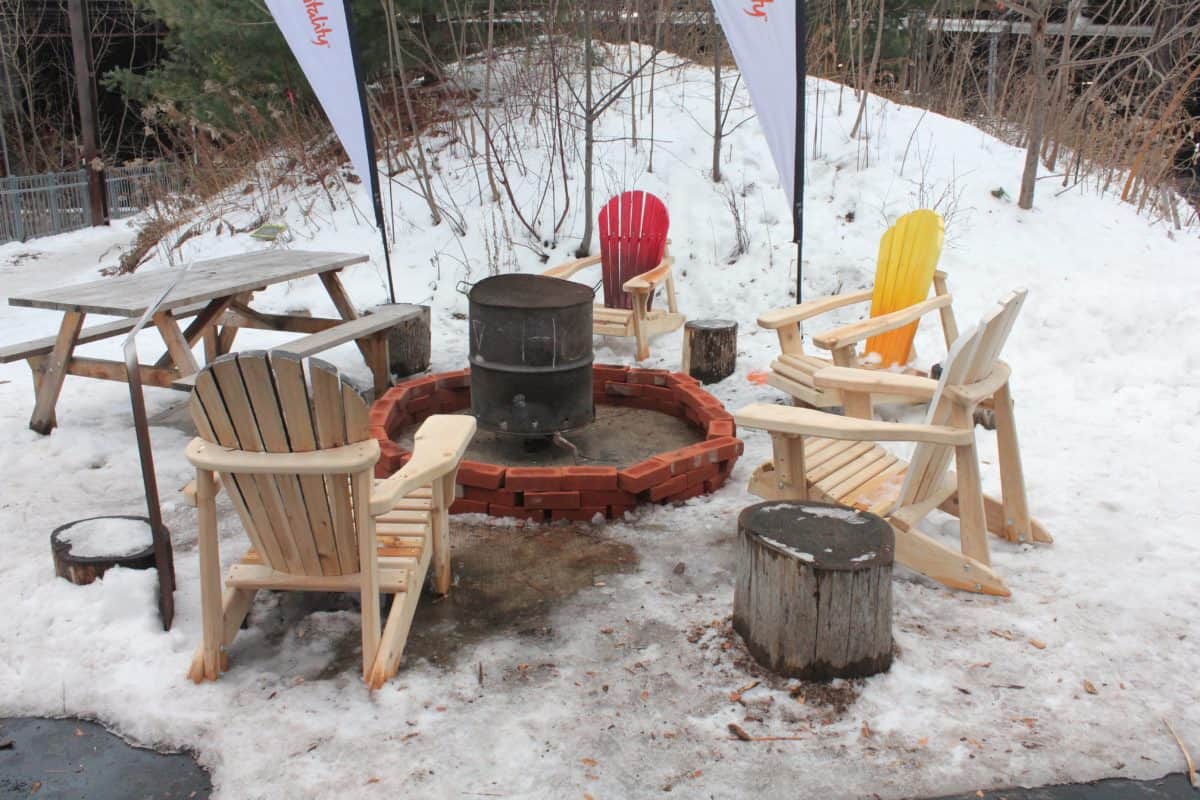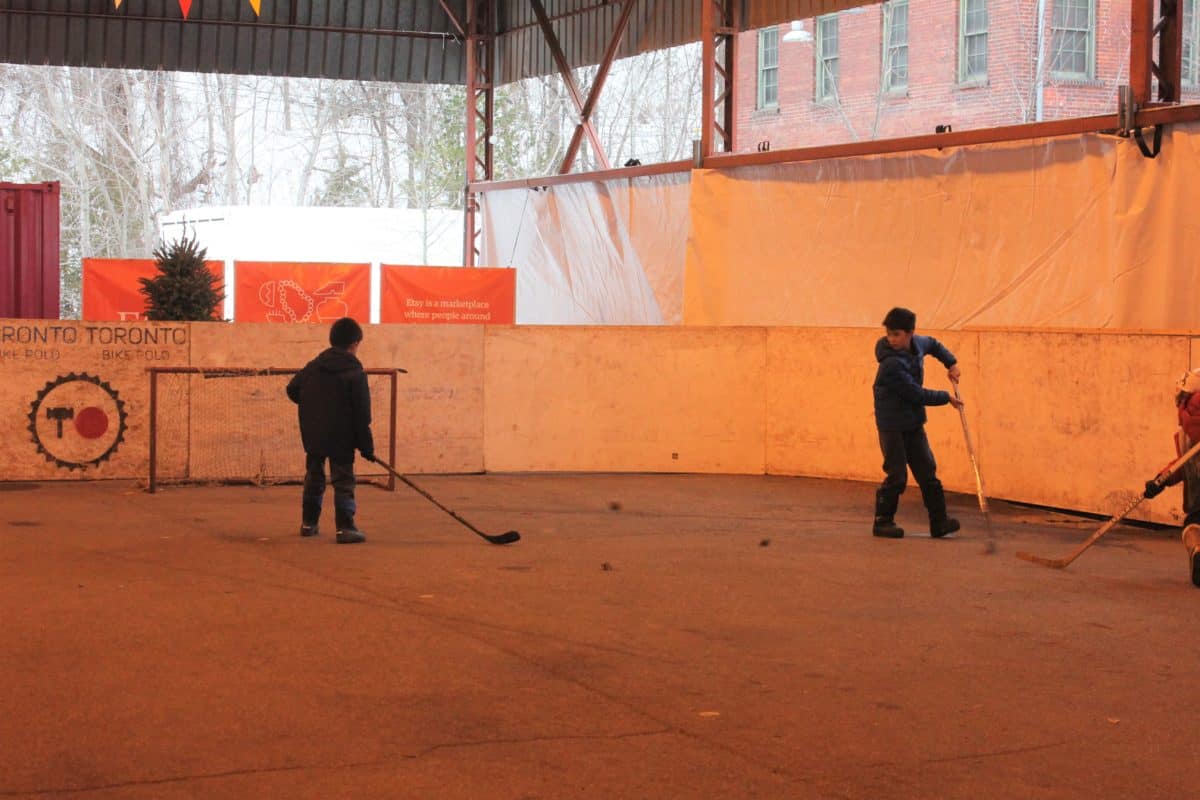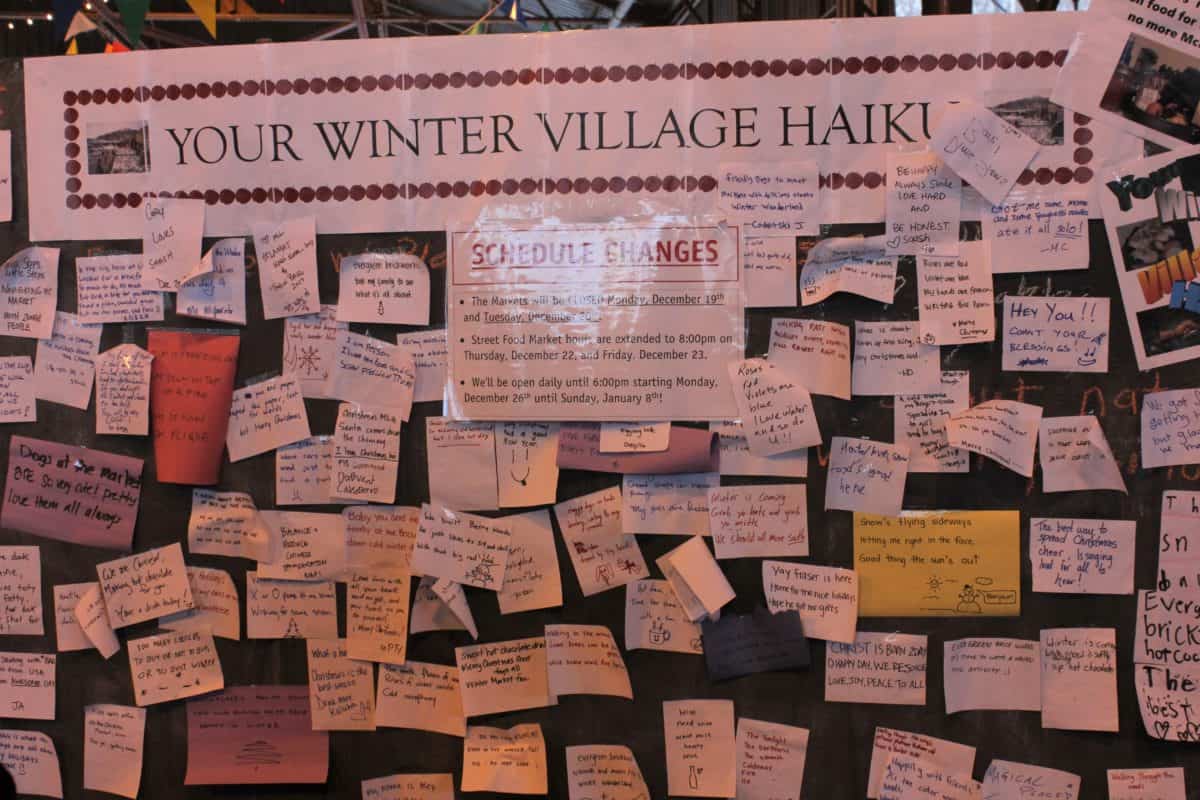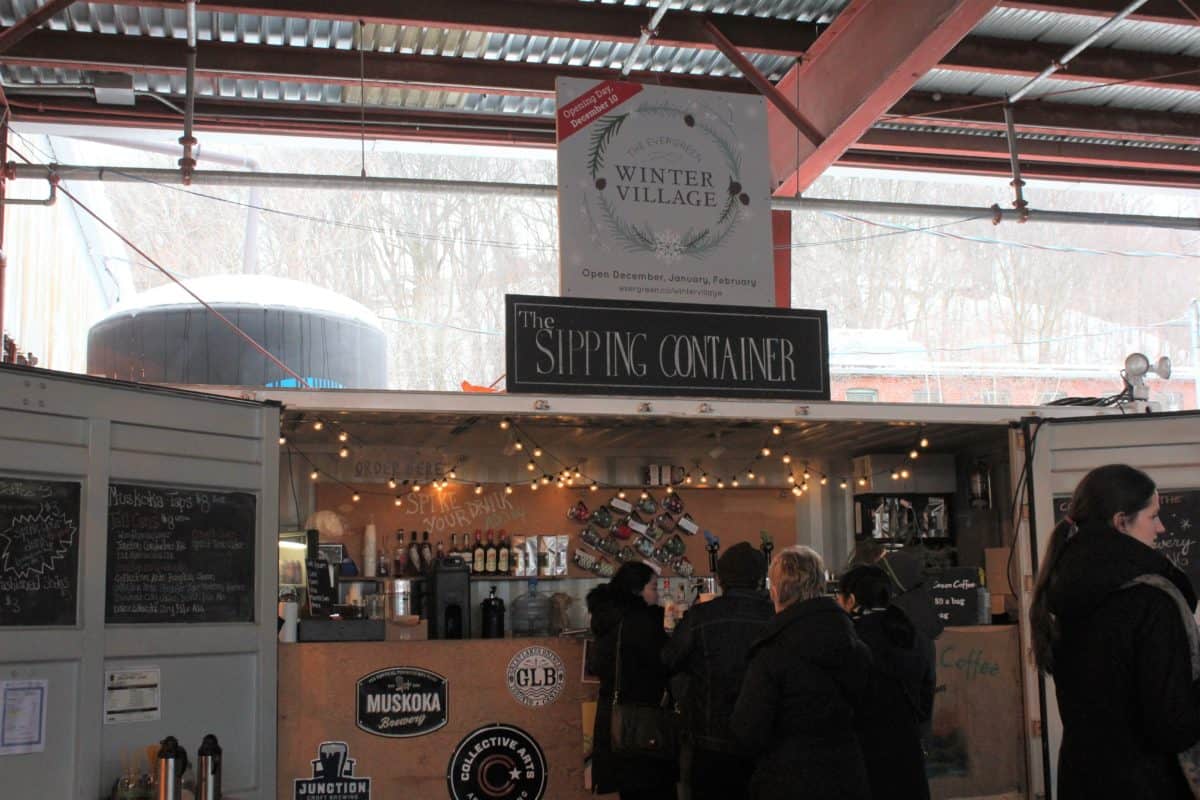 I did mention food right? Food trucks are the best. And they're pretty much asking you to try all of them by lining them all up like this.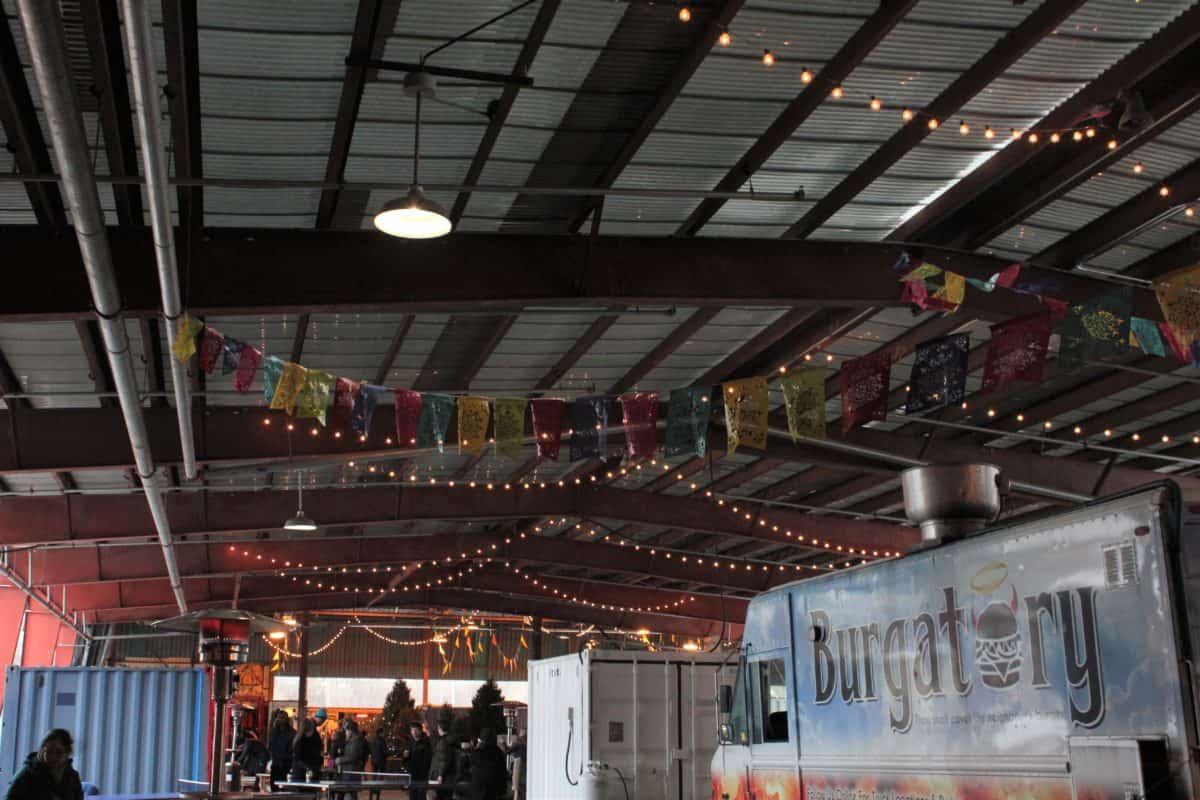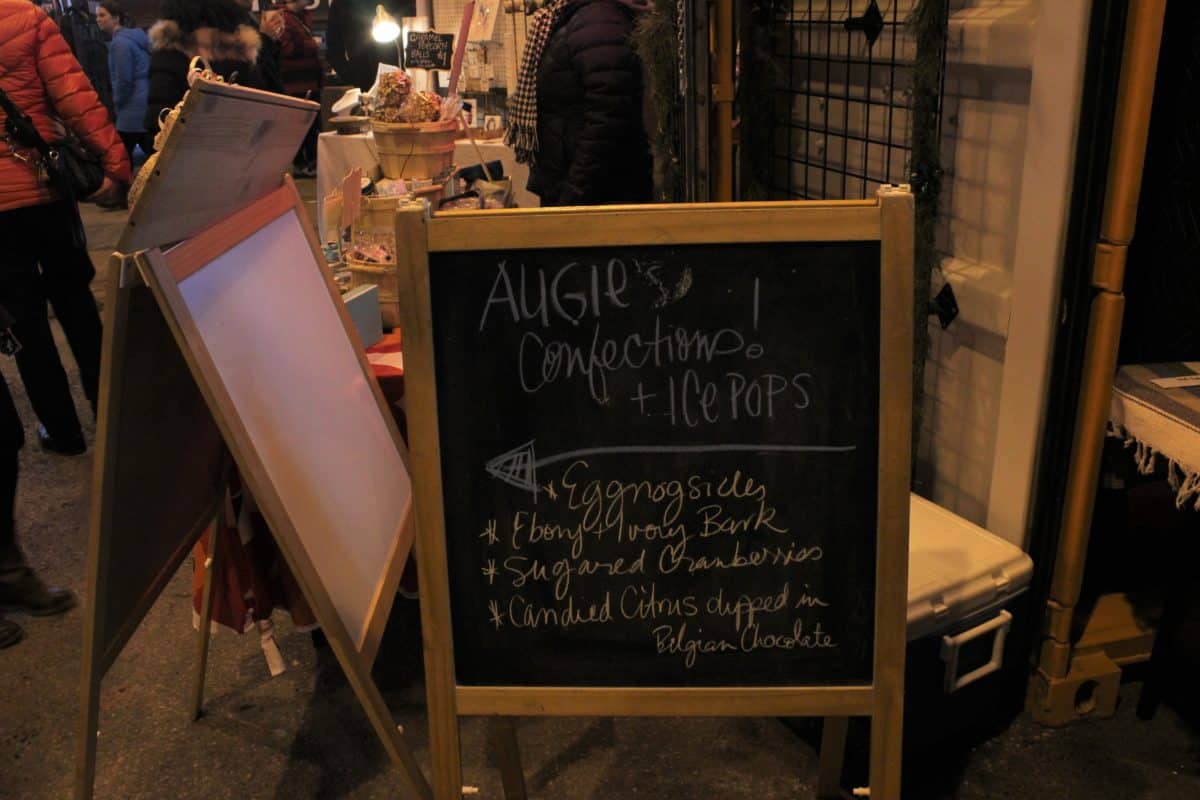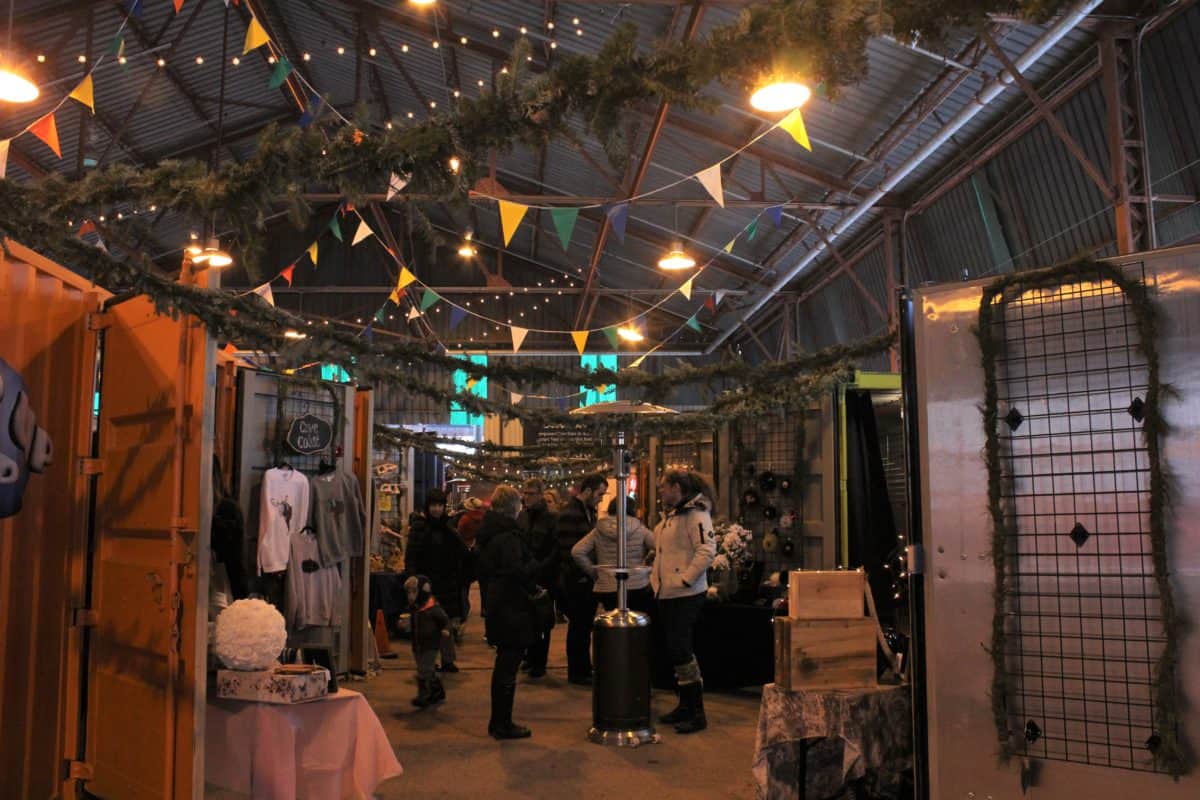 Container market is a tradition at Brickworks (see my previous post) and they don't disappoint during this event either. You can find handmade cards, decorations, clothing items and lots more.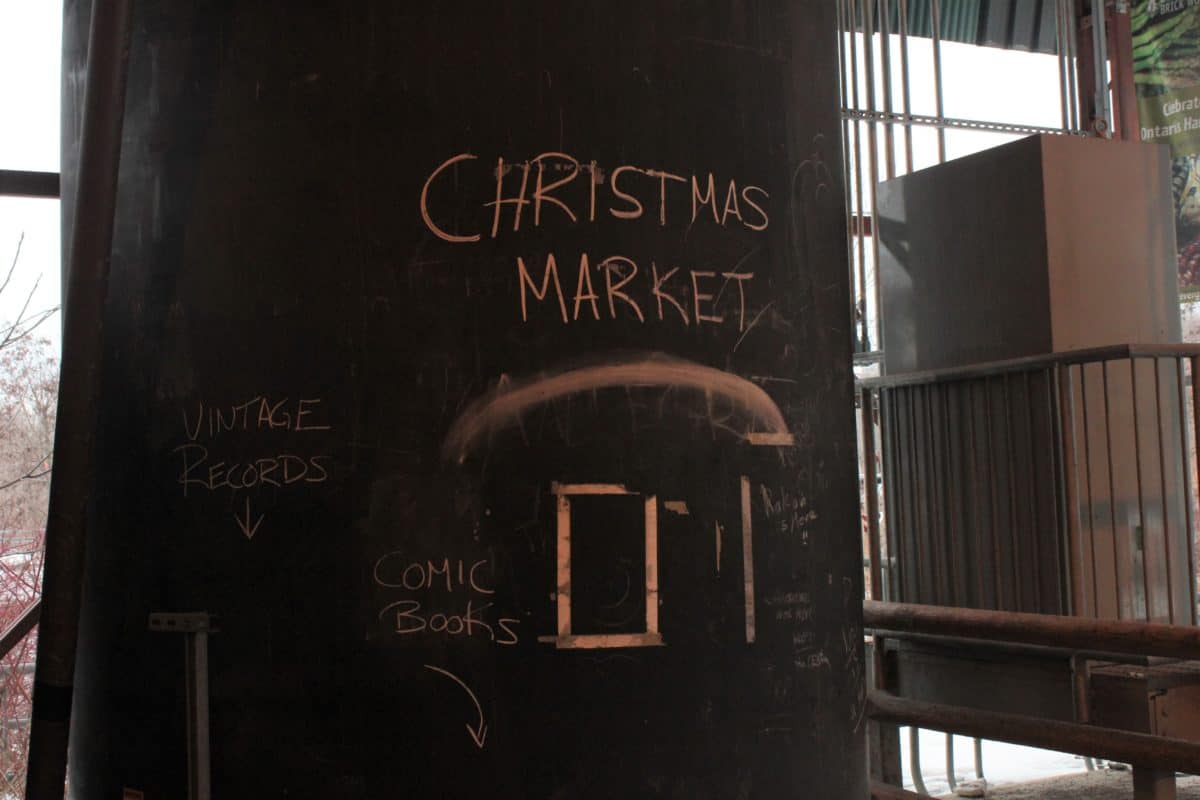 Casa Loma Winter Wonderland
Casa Loma turned in to a spectacular winter wonderland for every Wednesday in December. Snow? A castle? 10 designer Christmas trees? Amazing lights display in the garden? I did mention a castle right? It was chilly but totally worth it and hopefully they bring this back next year because it was a great seasonal experience.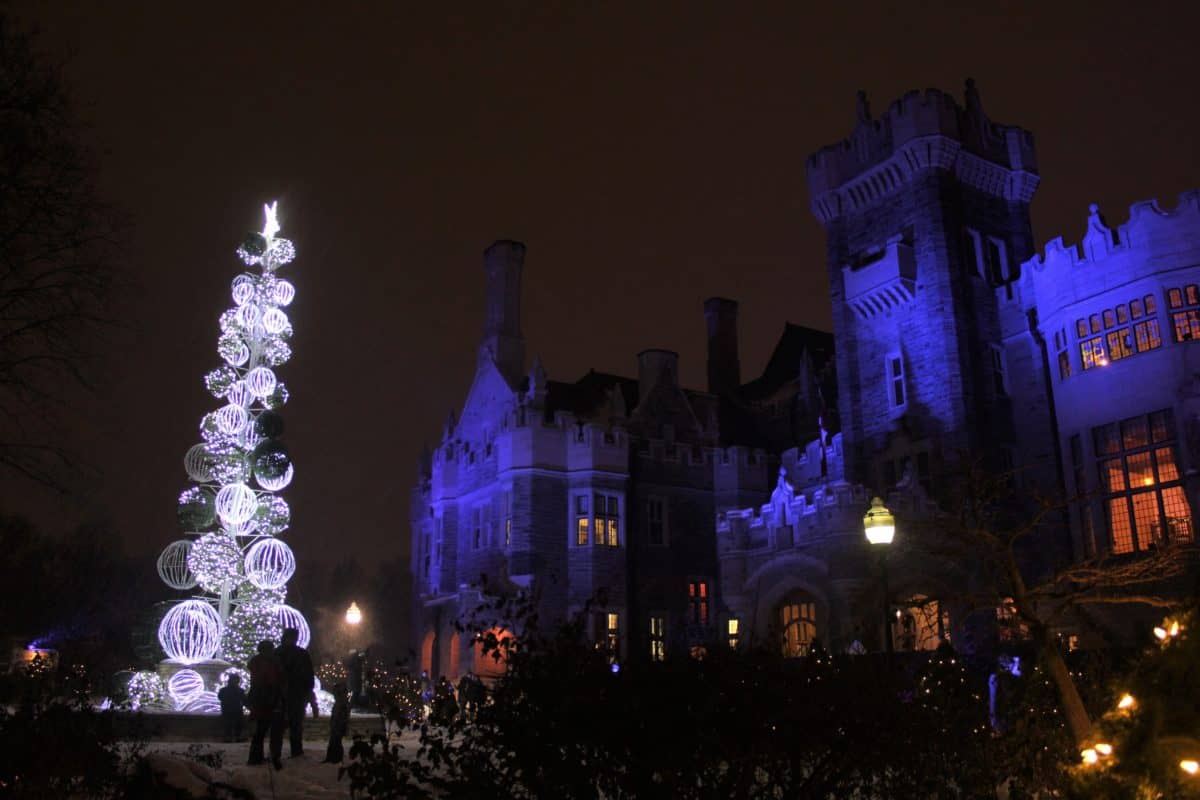 The castle's exterior was lit up with a blue sheen that while at times haunting was mainly just beautiful.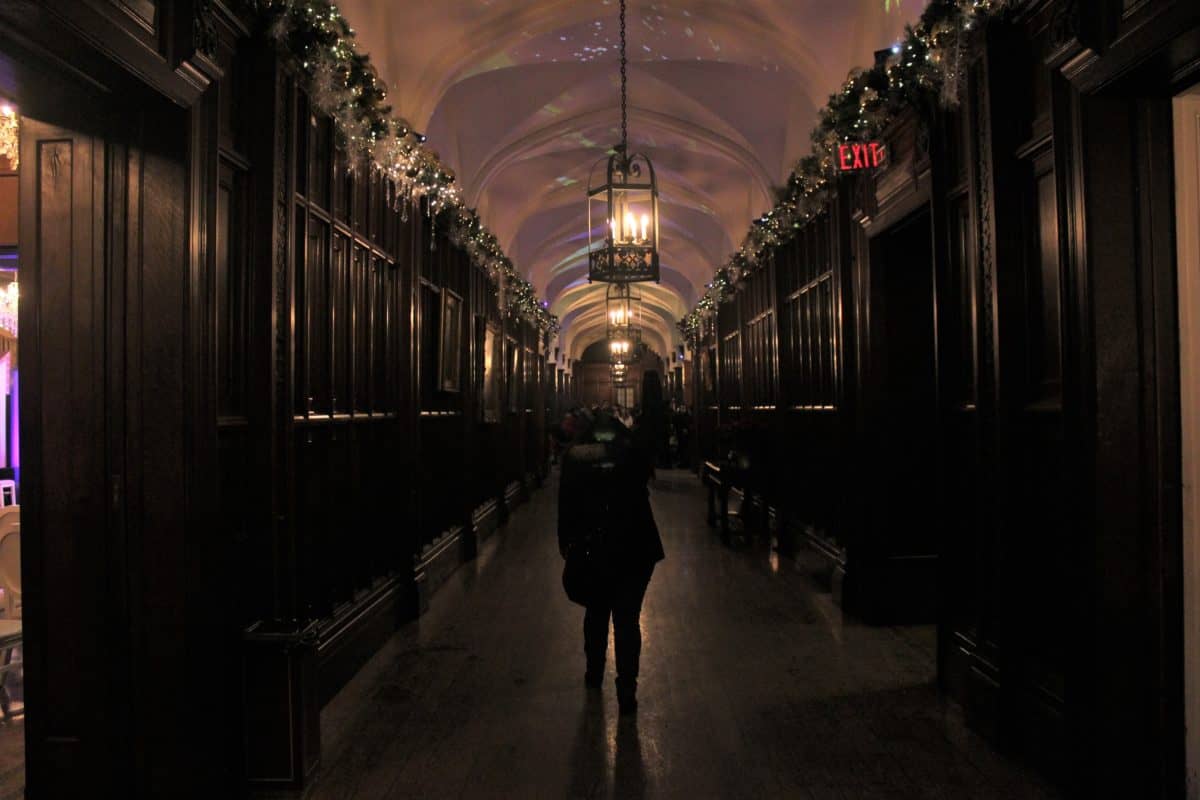 Admiring the long and traditional hallway on the main floor of the castle.
Every single room in the entire castle got decked out including the conservatory.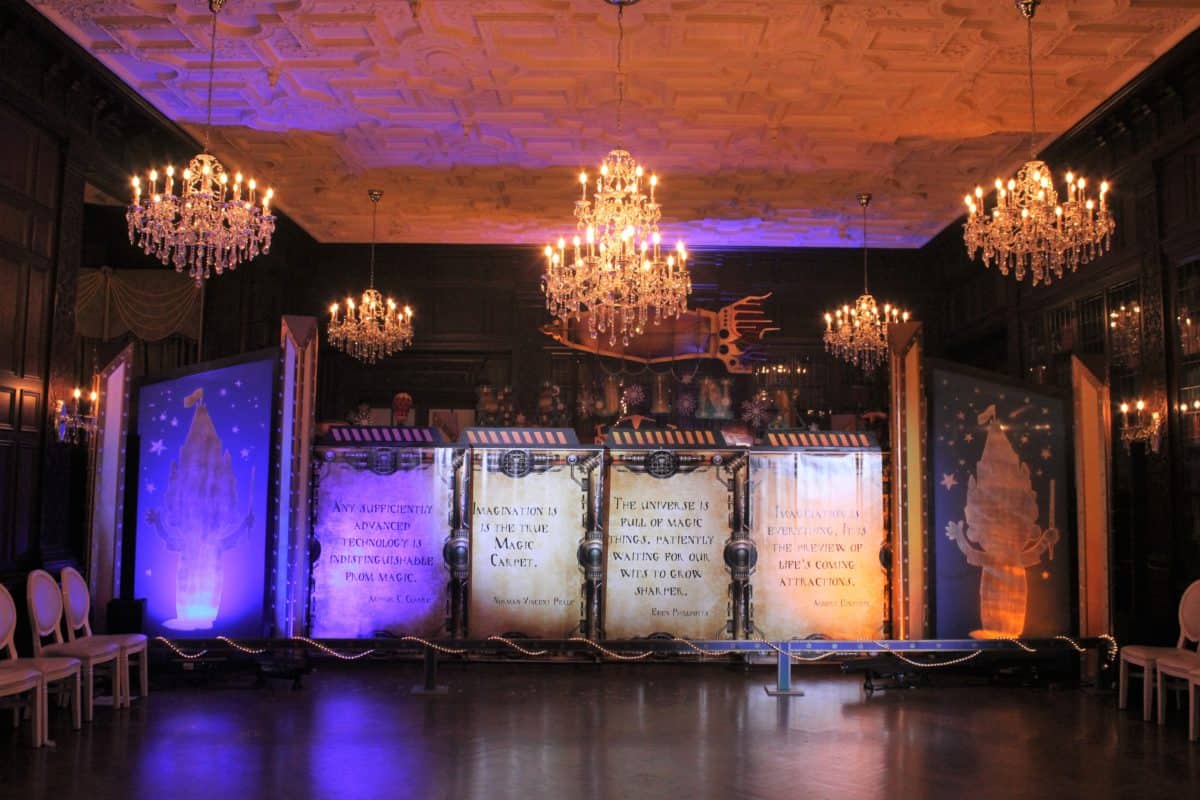 The library fittingly got turned into a fairy tale for the ages.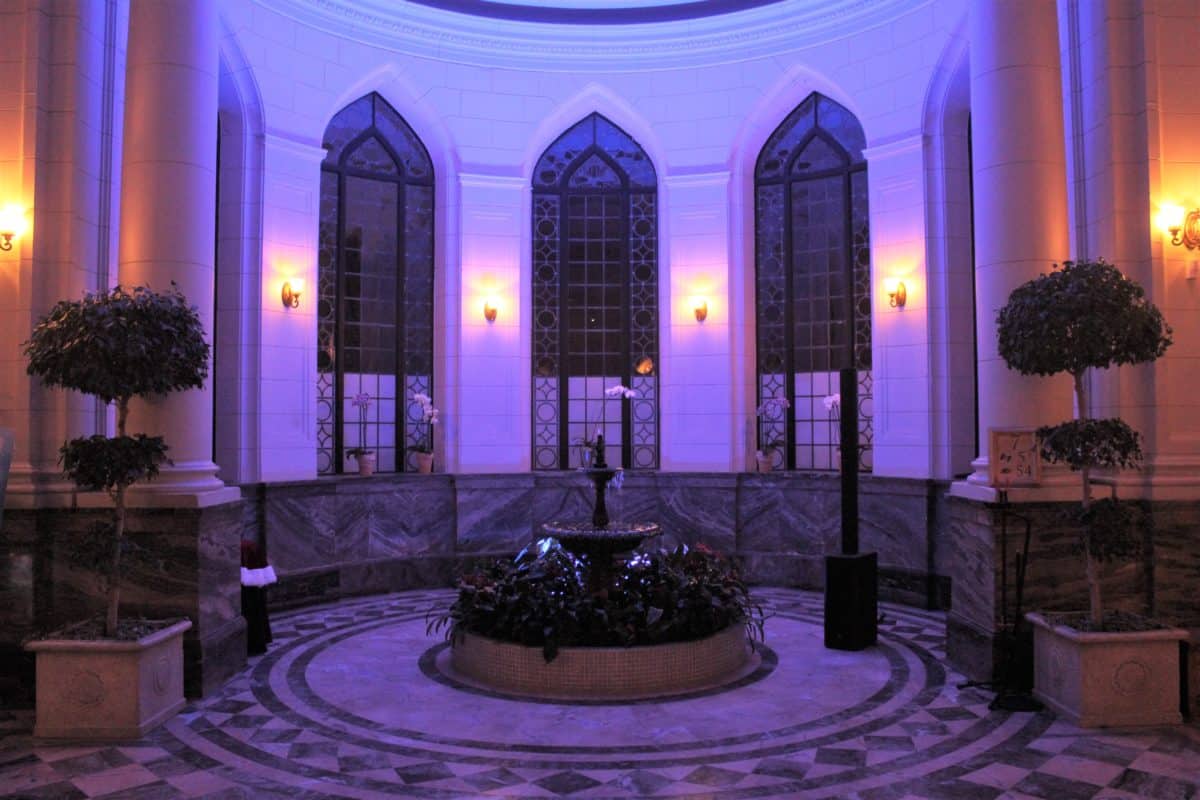 The beautiful and peaceful conservatory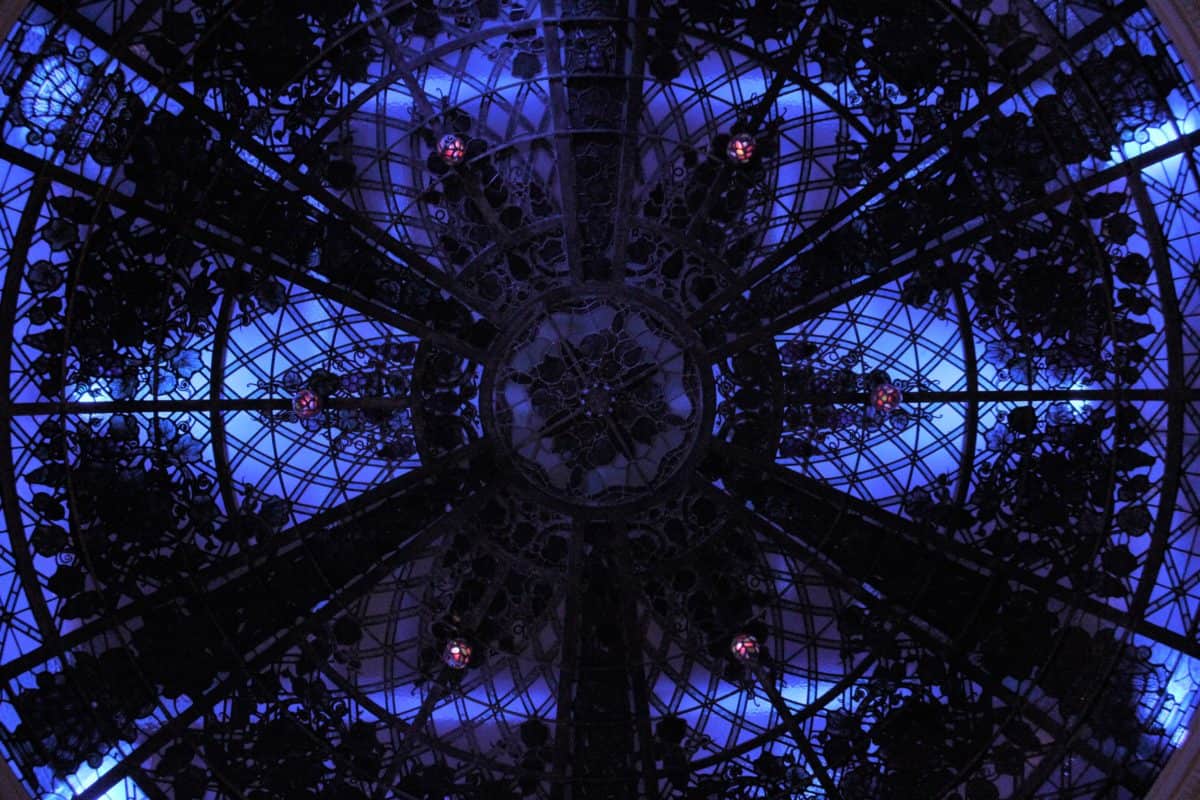 The stained glass dome in the Conservatory.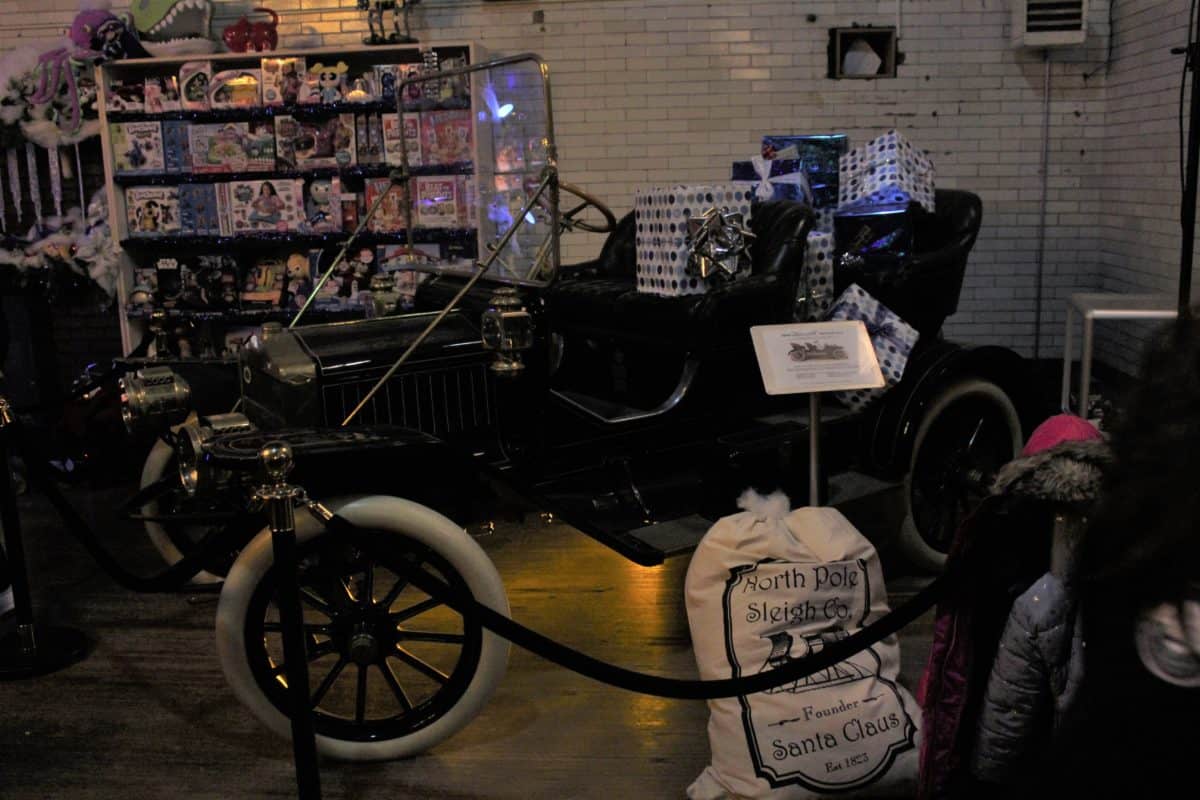 Santa's ride for the night.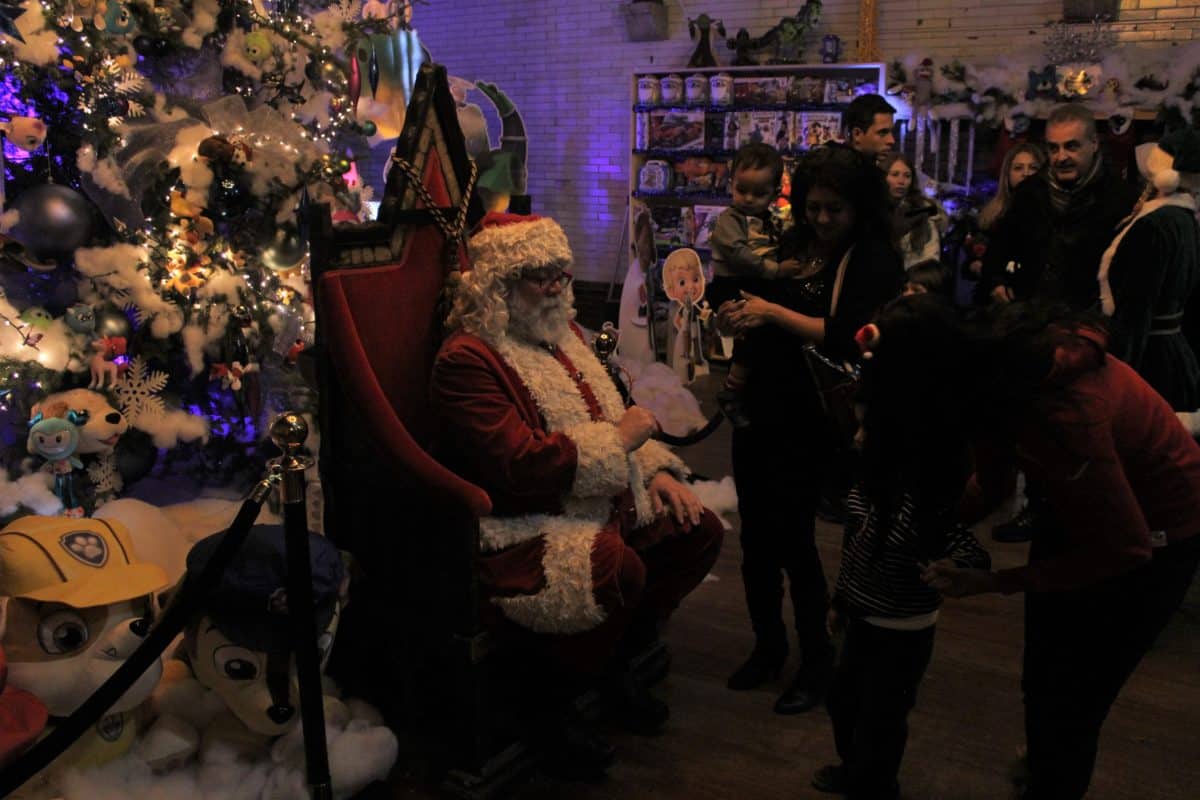 The children got to visit with Santa who was hiding away in the stalls on the other side of the castle.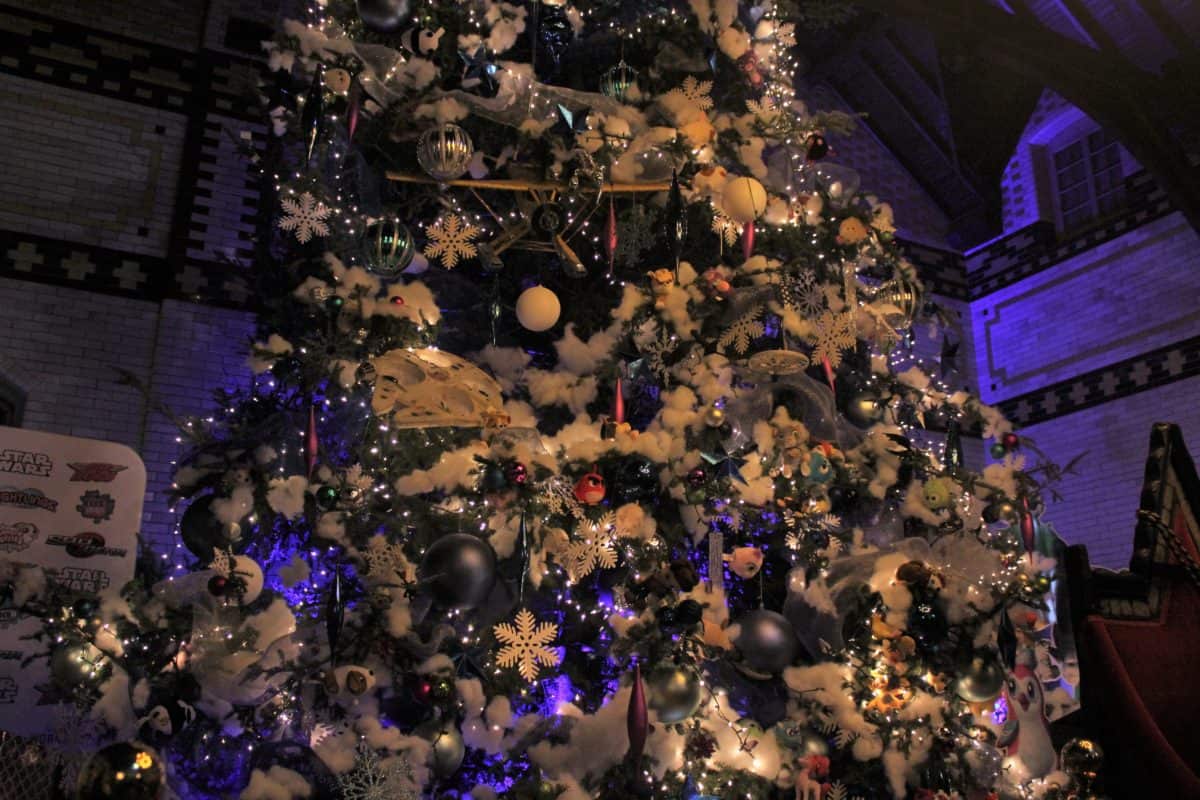 1 of 10 Christmas trees around the castle. This one was sitting behind Santa.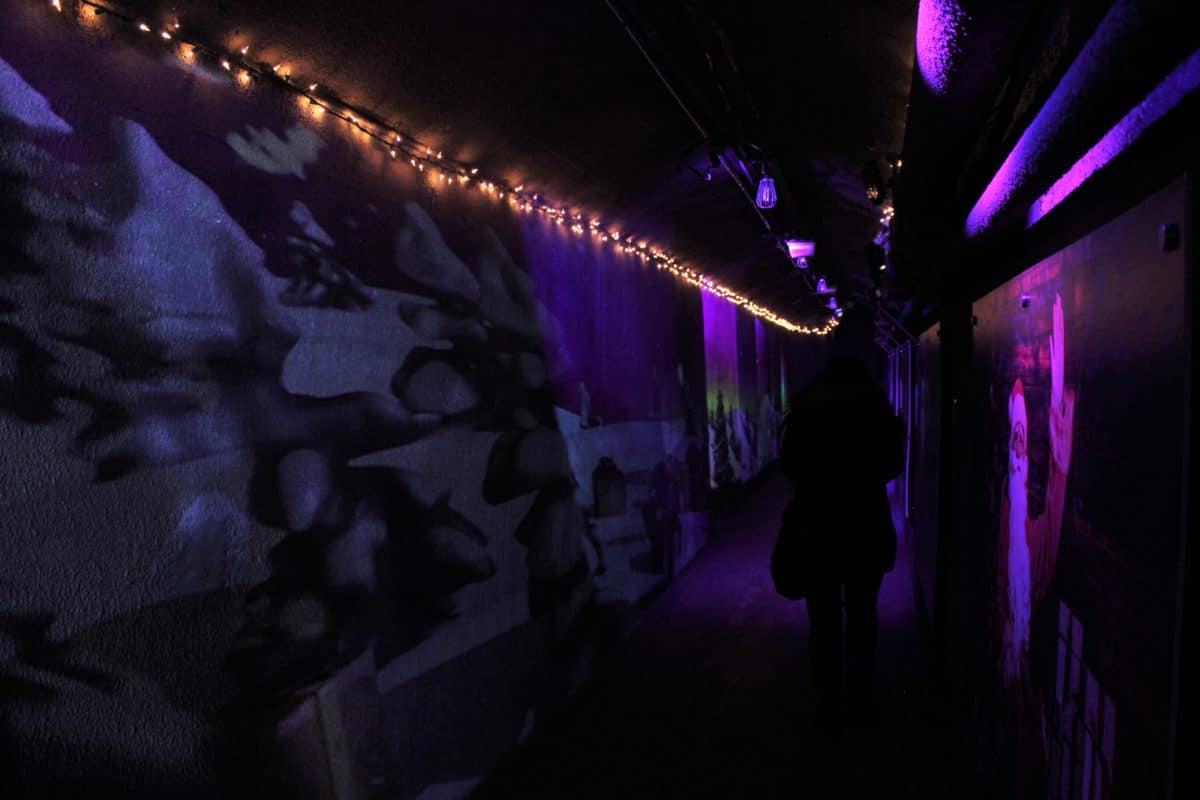 To get to Santa you have to travel through the tunnels underground which connect the castle to the stables. For this event they were lit up with projections of classic winter characters like Rudolph.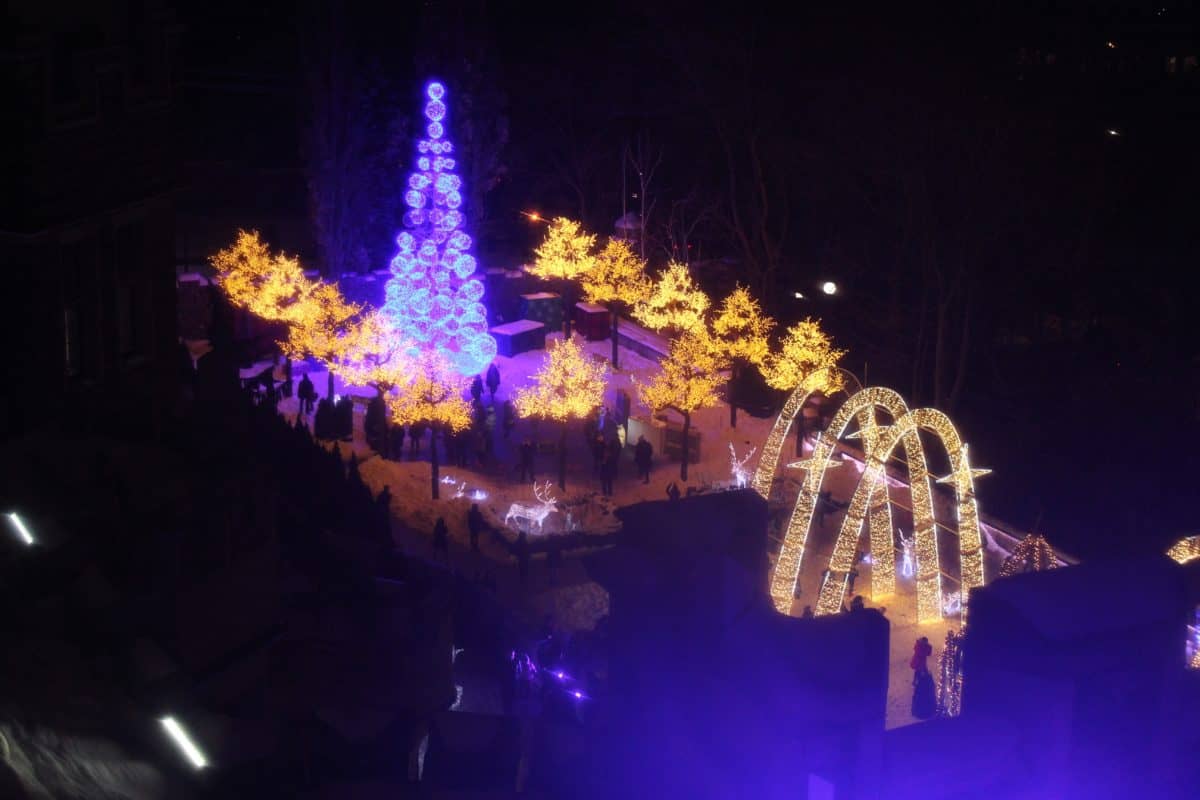 View of the lit up gardens from one of the towers. This of course meant I had to head straight there because come on, look how pretty that is!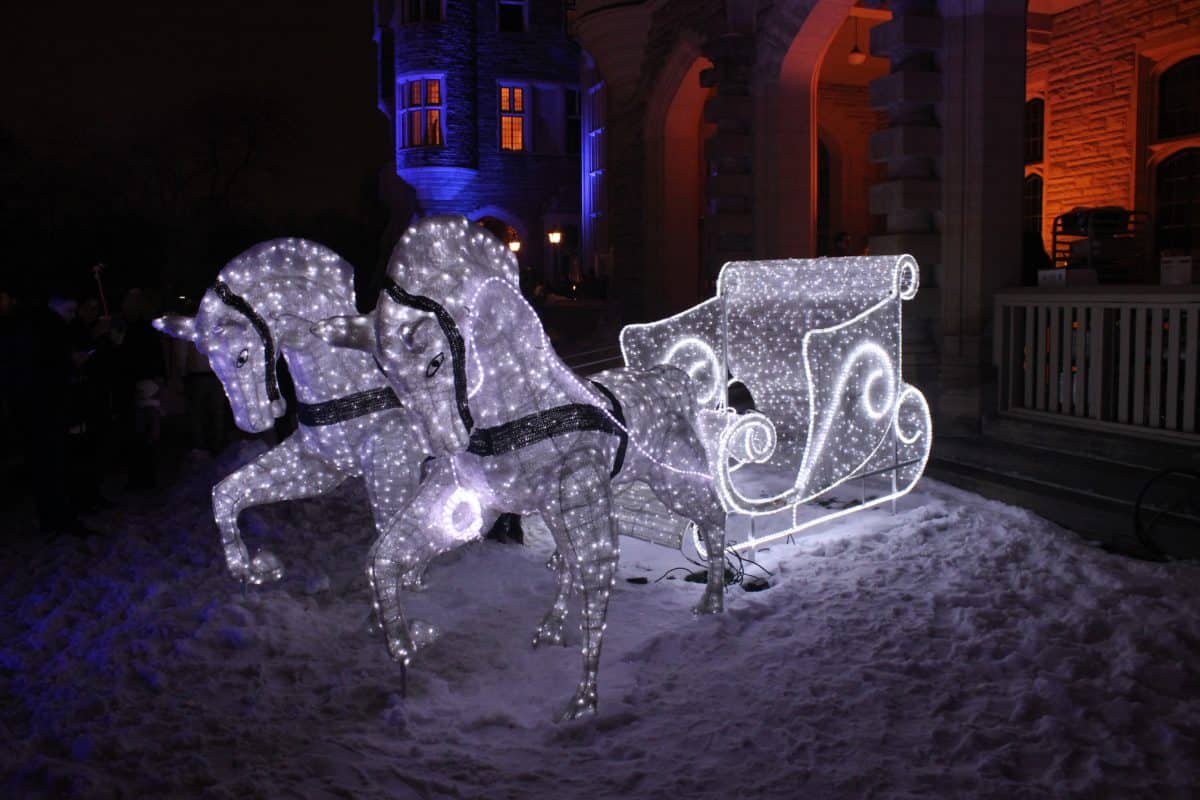 Decorations outside of the castle.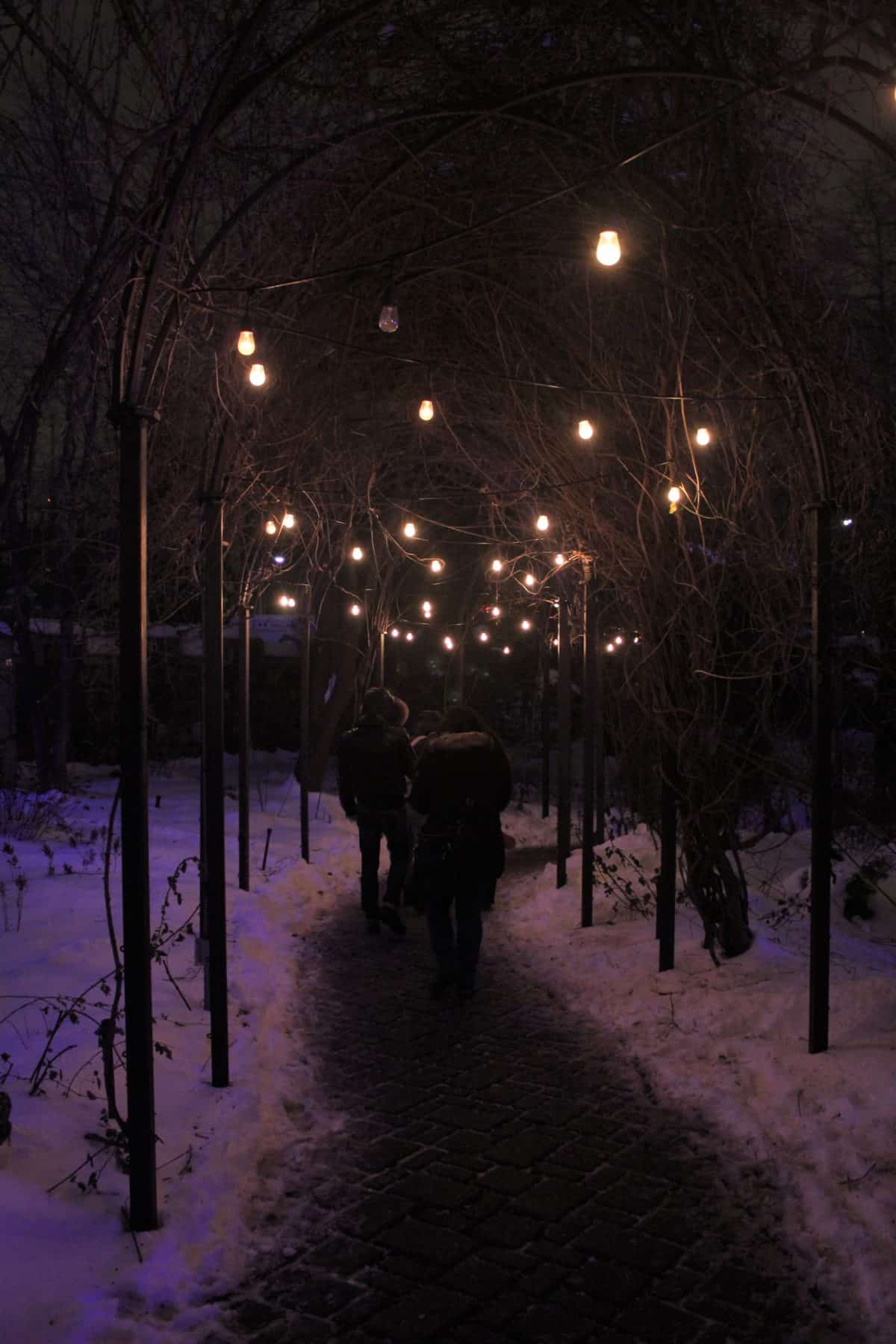 The lit up walk way down to the garden.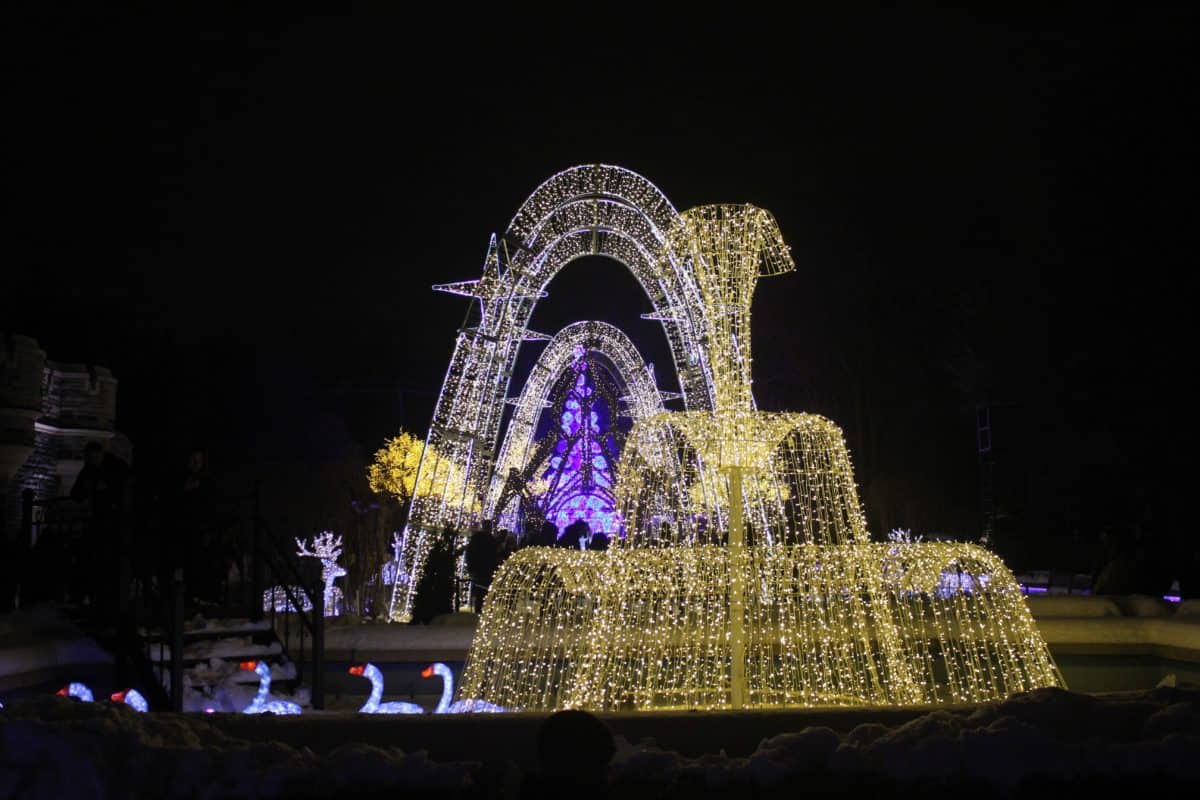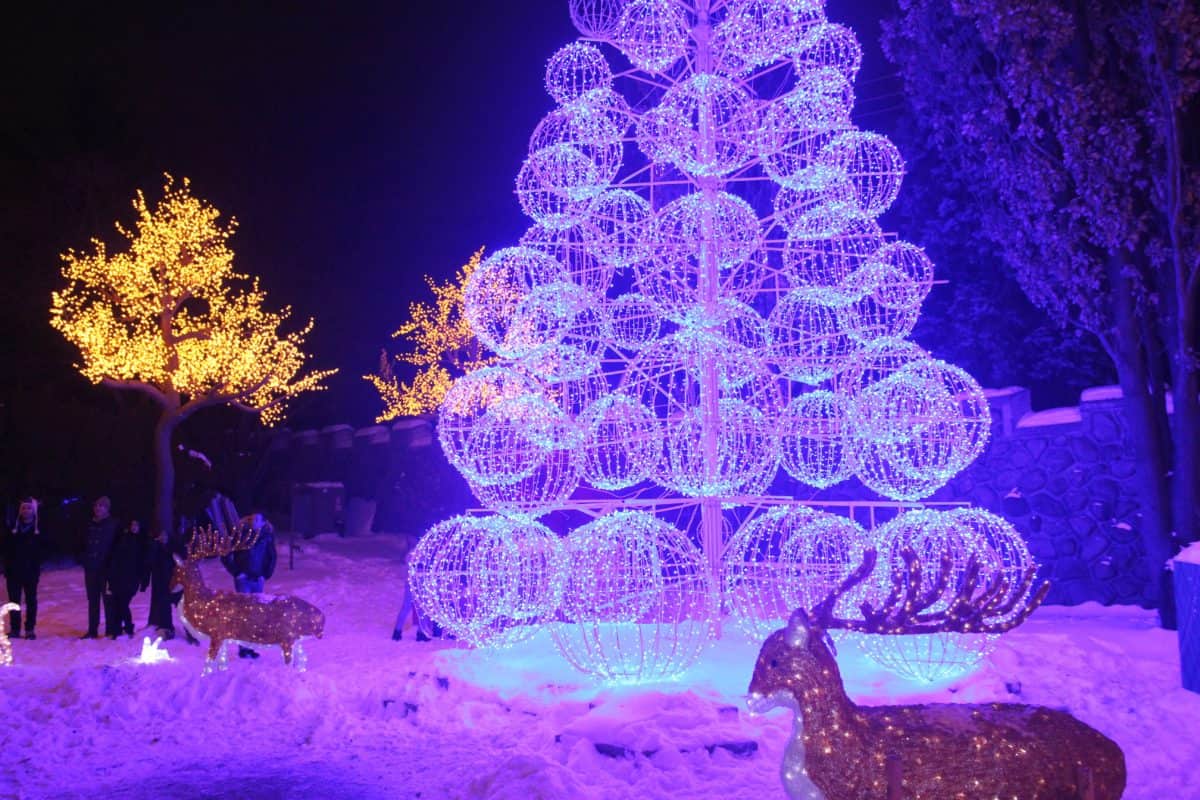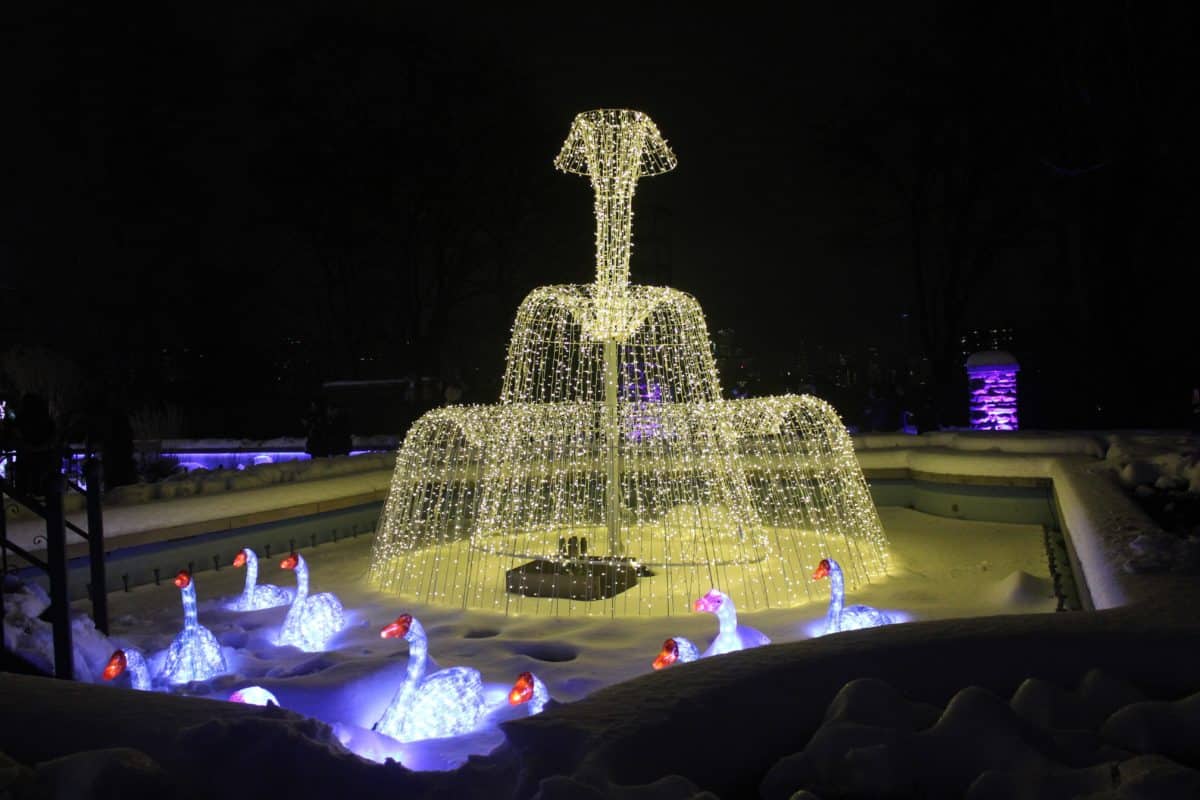 After enjoying the breathtaking lights in the garden it was time to head back in and finish seeing the rest of the castle.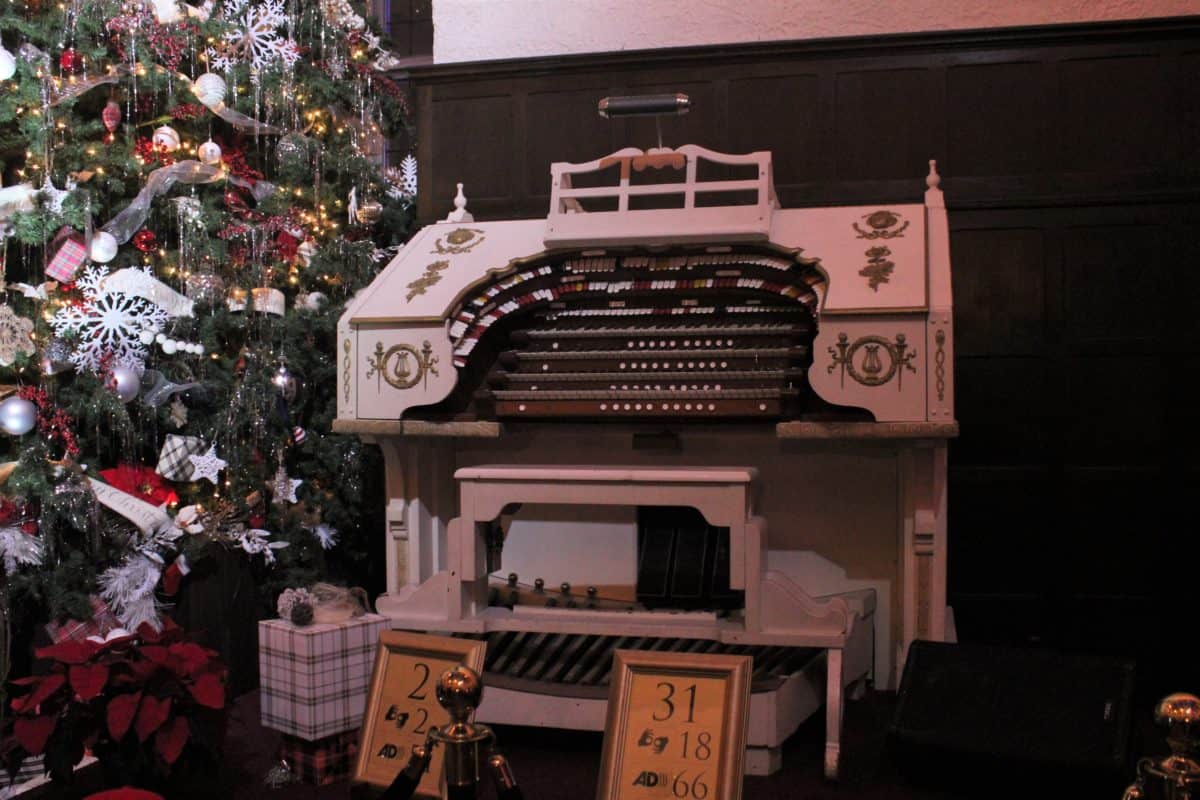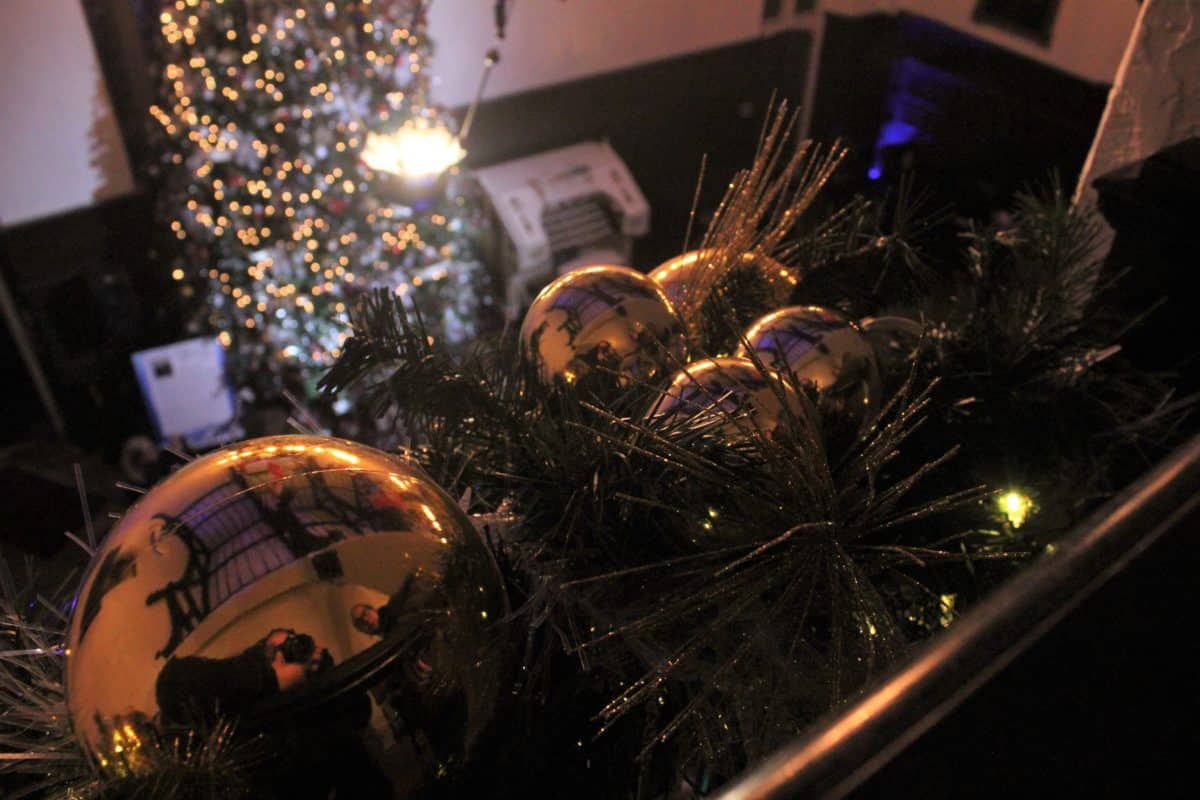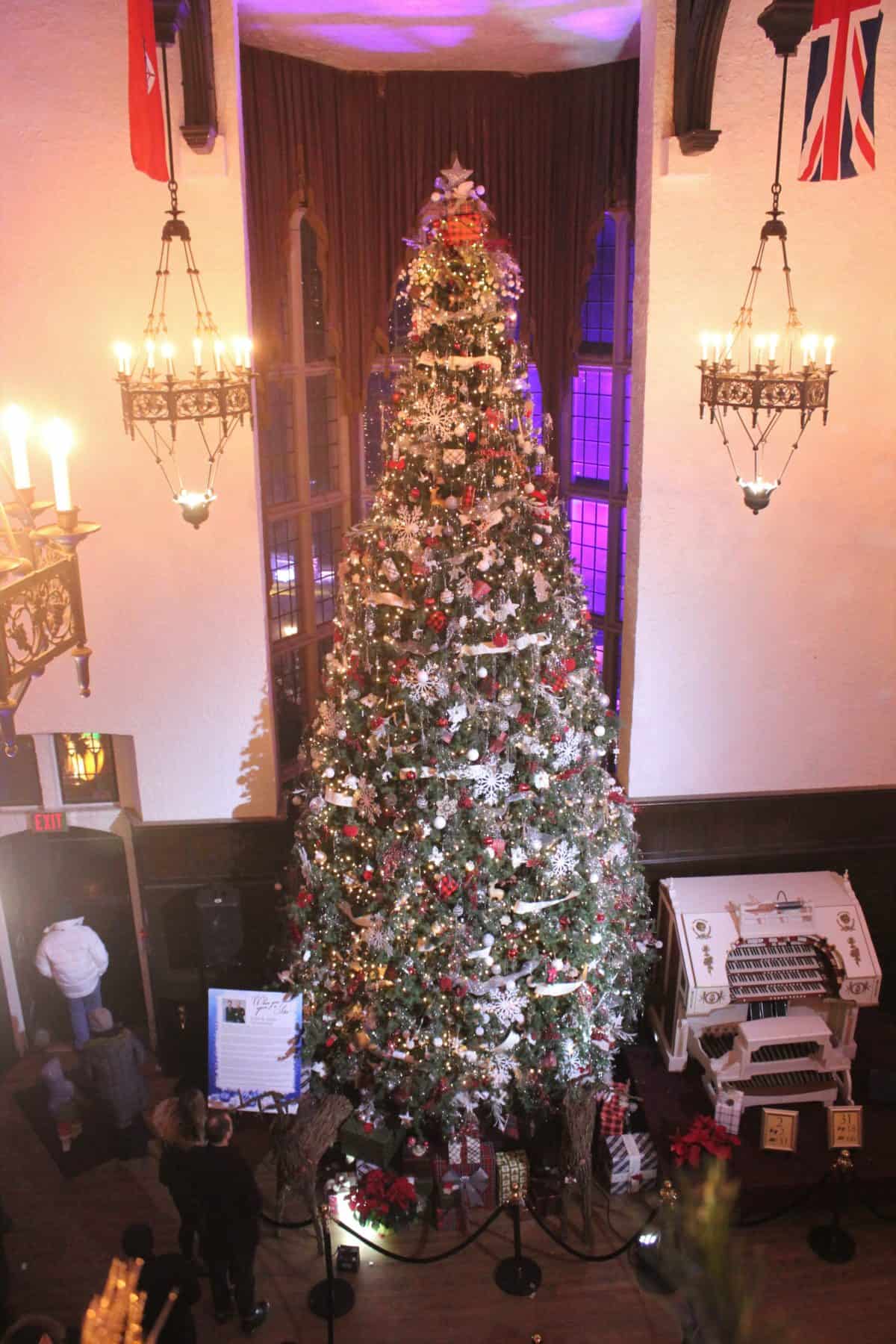 This beauty stood center in the grand entrance and was impossible to stop staring at!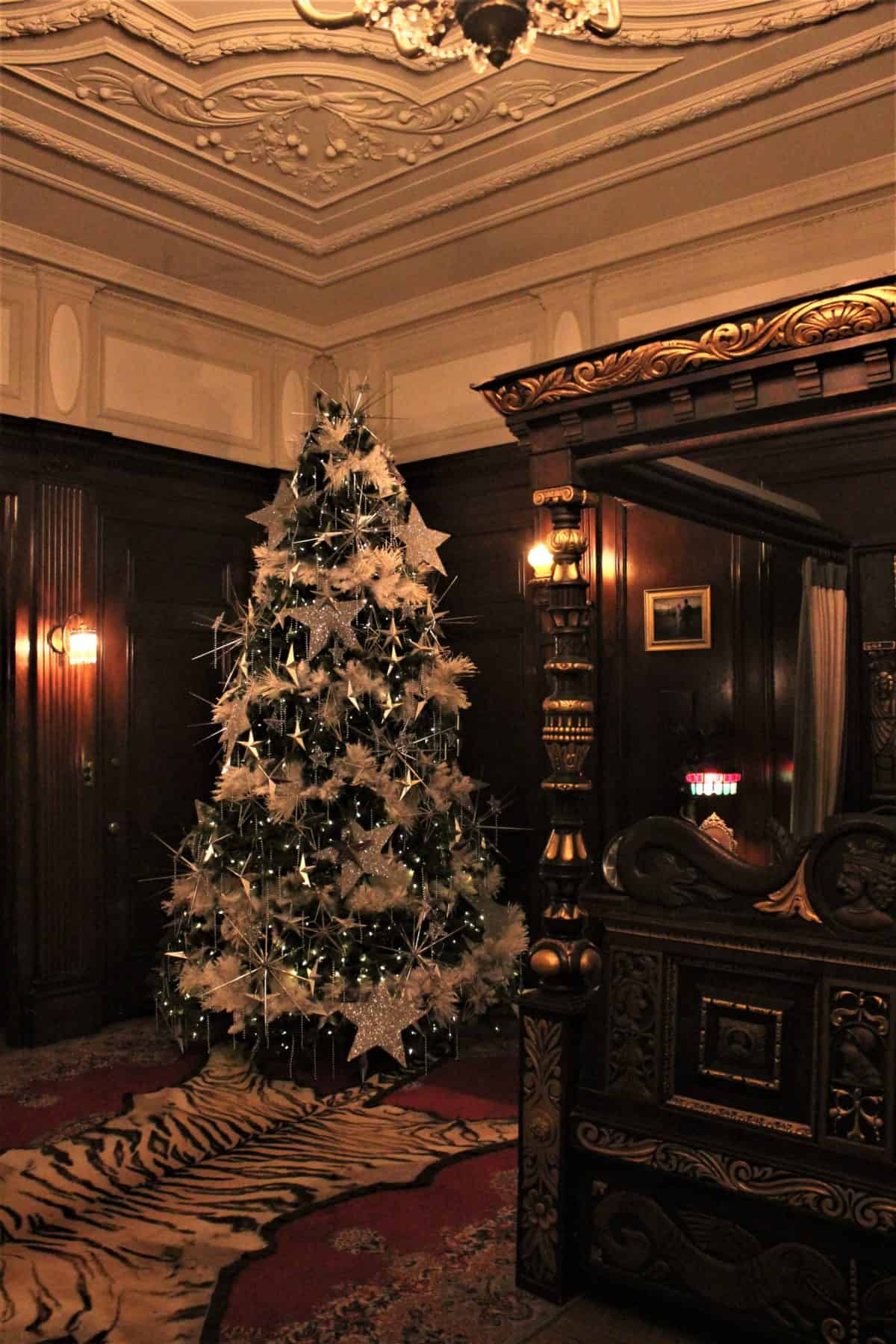 Another one of the great trees with some interesting decor details surrounding it.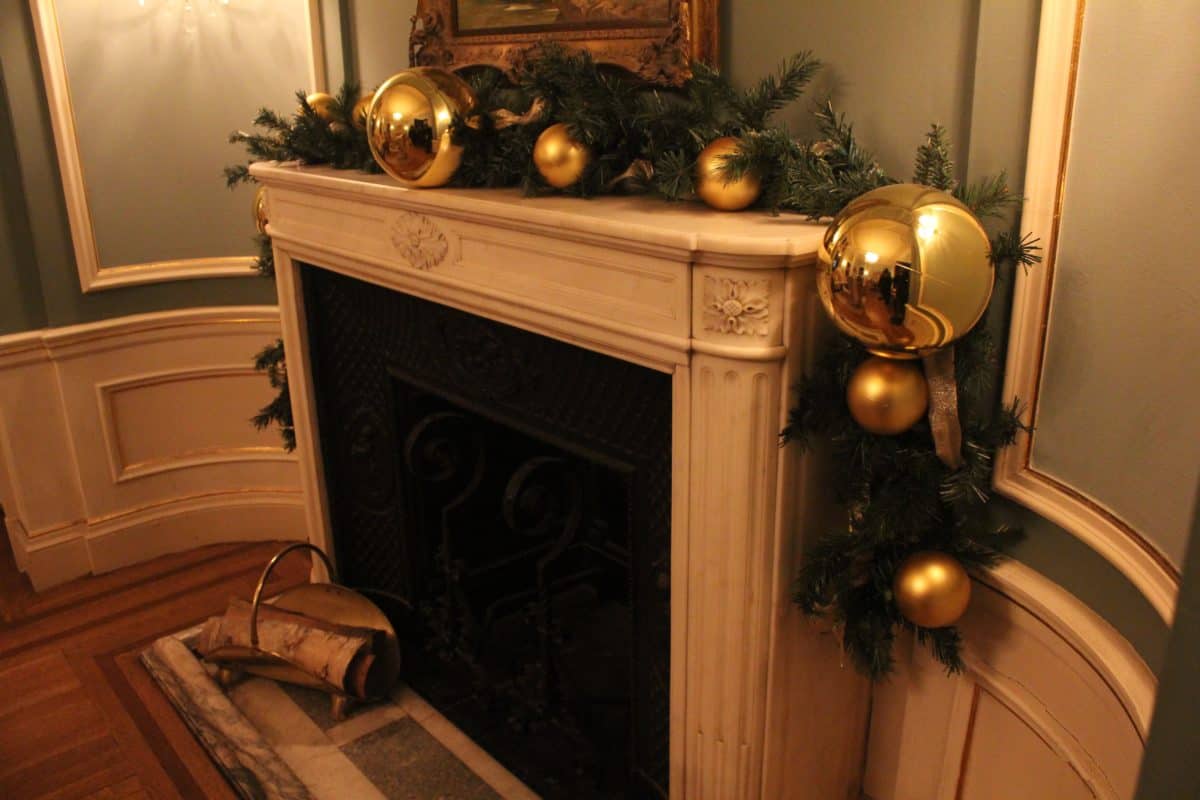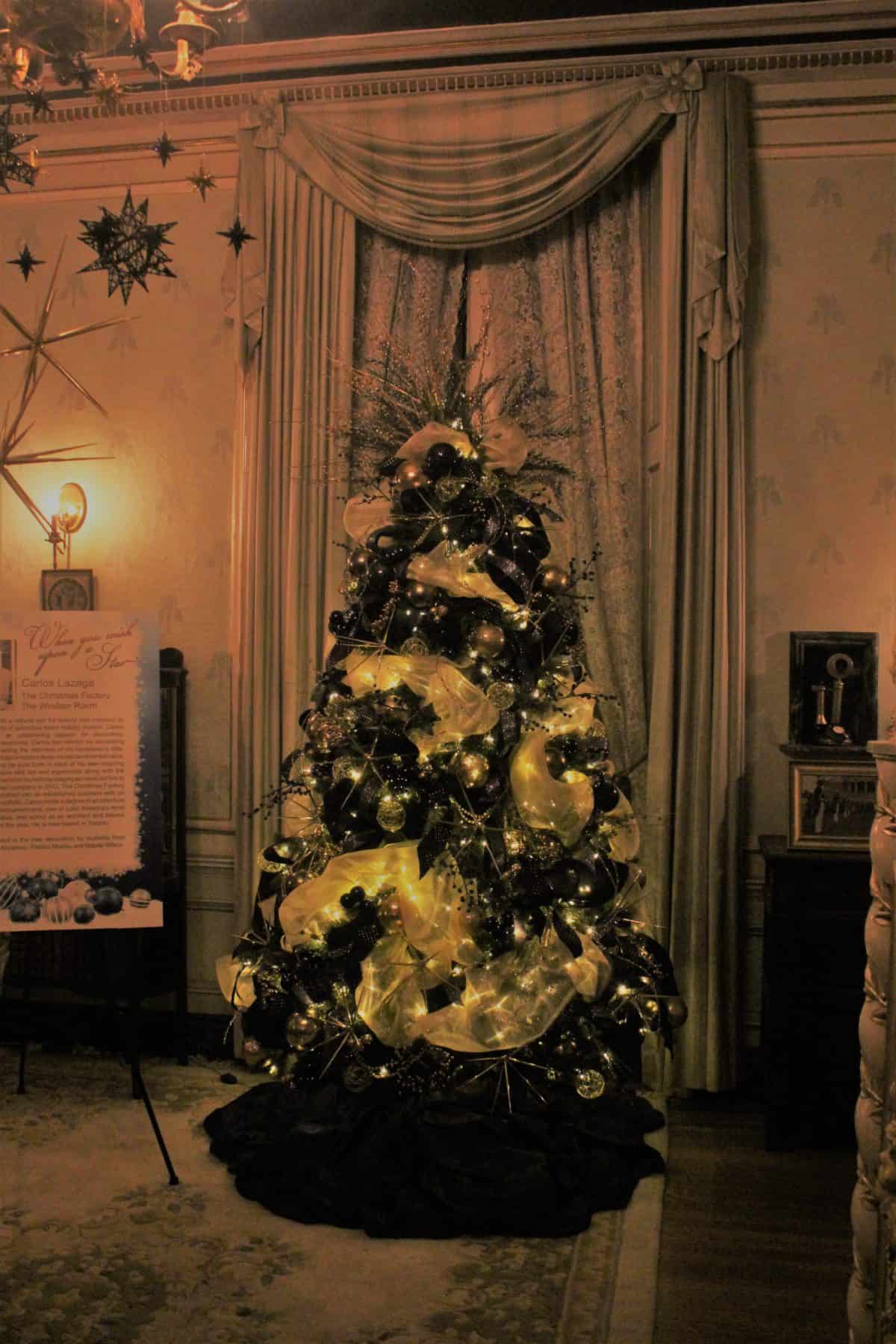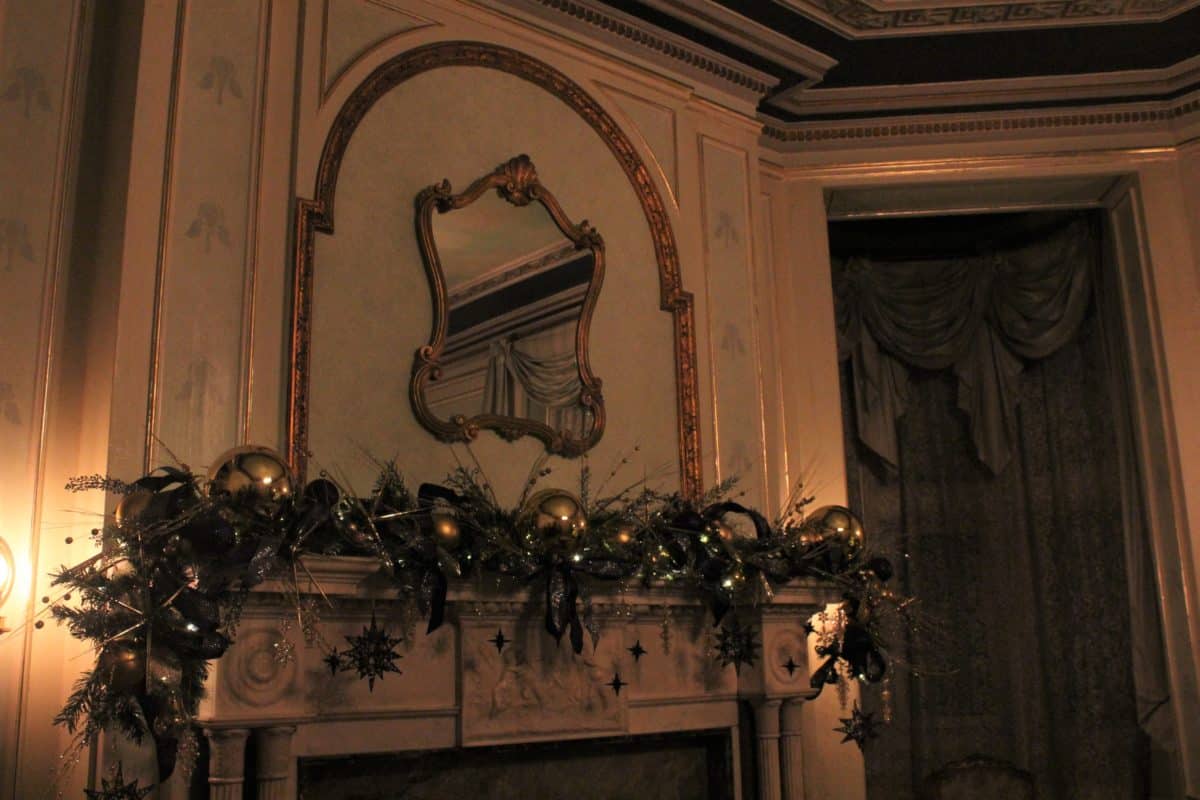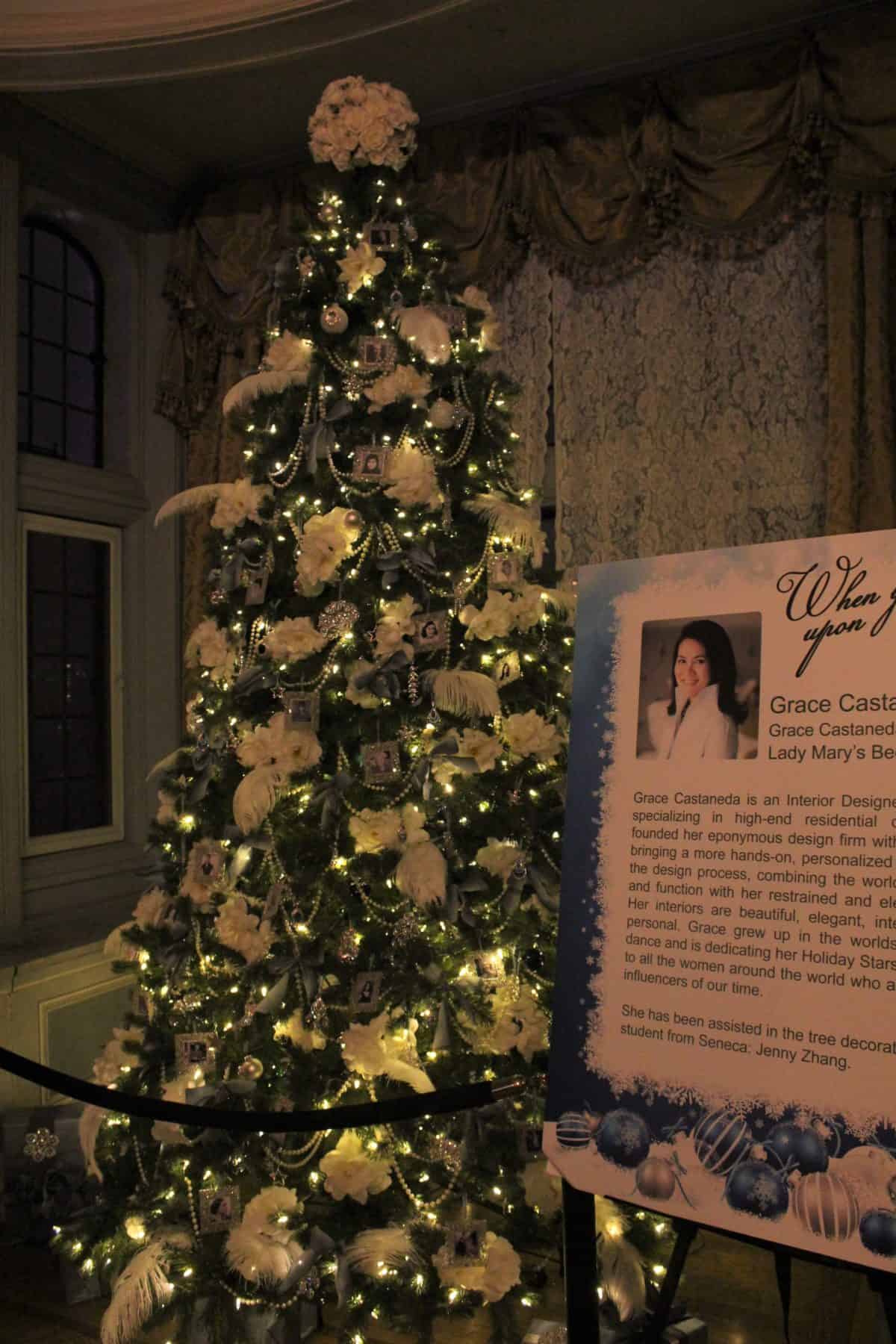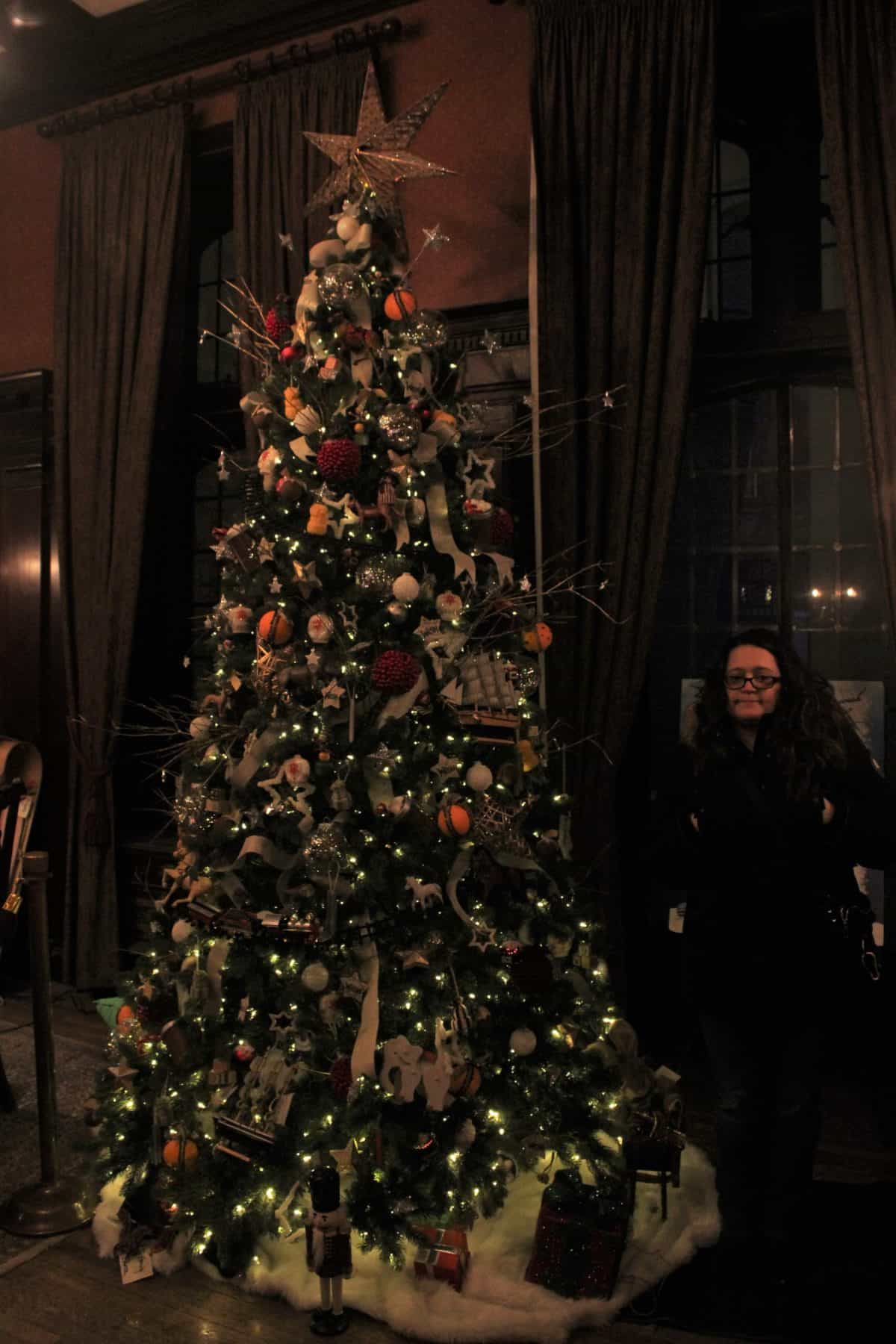 Distillery District Christmas Market
How could I write about Christmas in Toronto and not include one of the staples? The Christmas Market at the Distillery District has been going on for 7 years now and is a Christmas wonderland in the middle of downtown Toronto that takes place at the Historical Distillery District.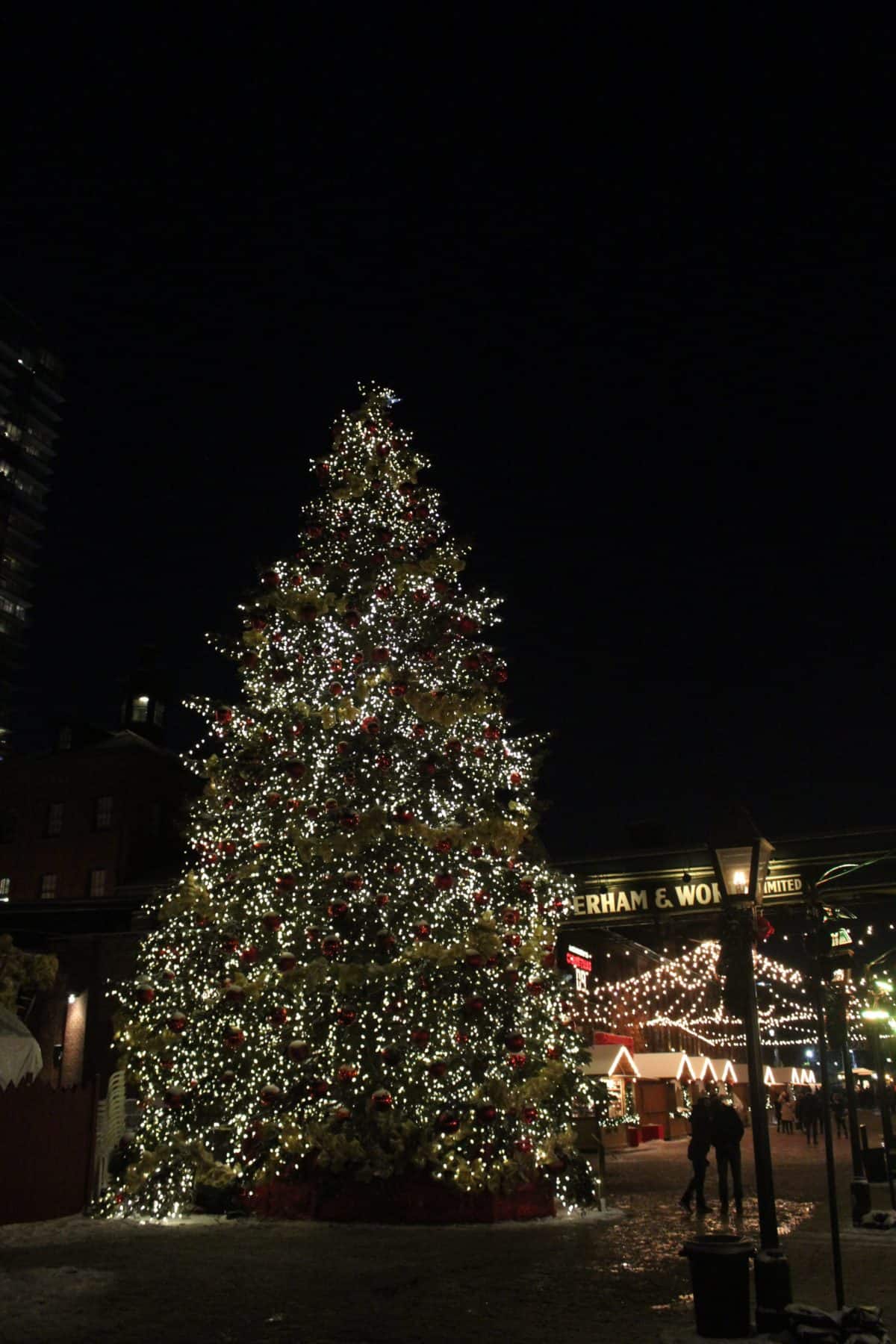 I did mention how much I love Christmas trees right? Check this incredible one out.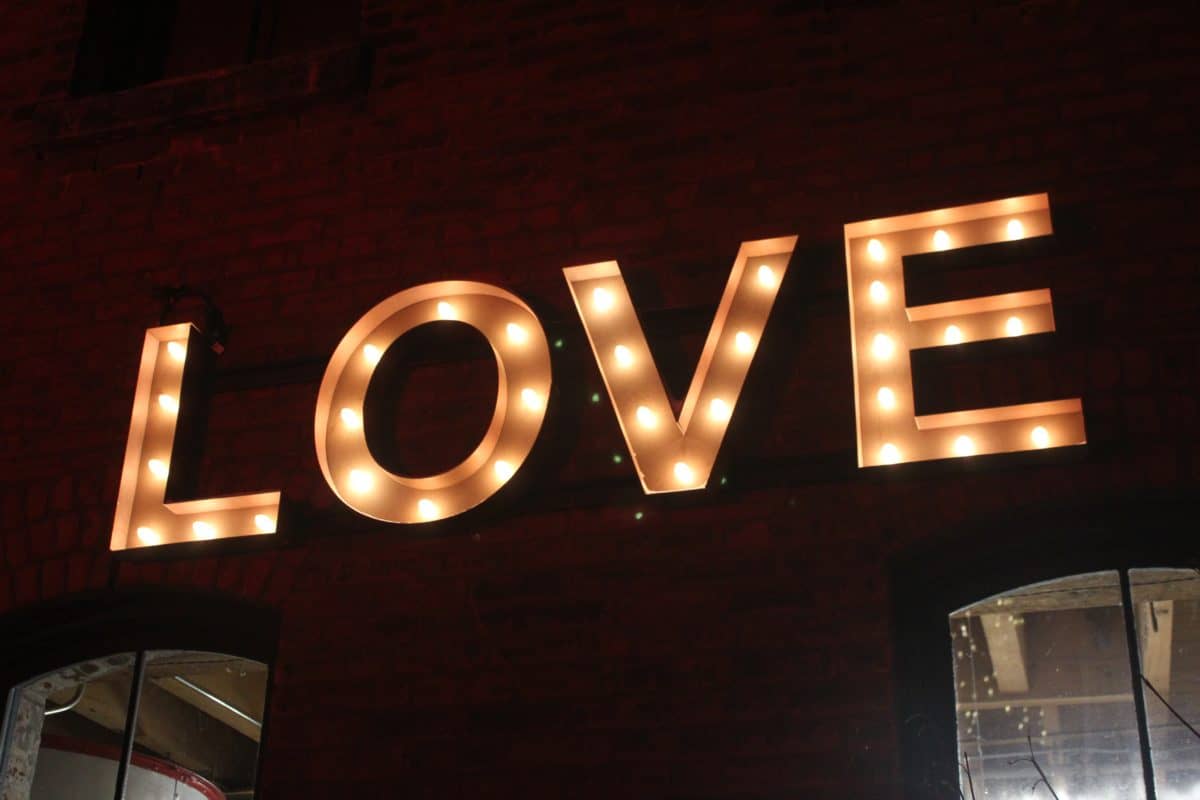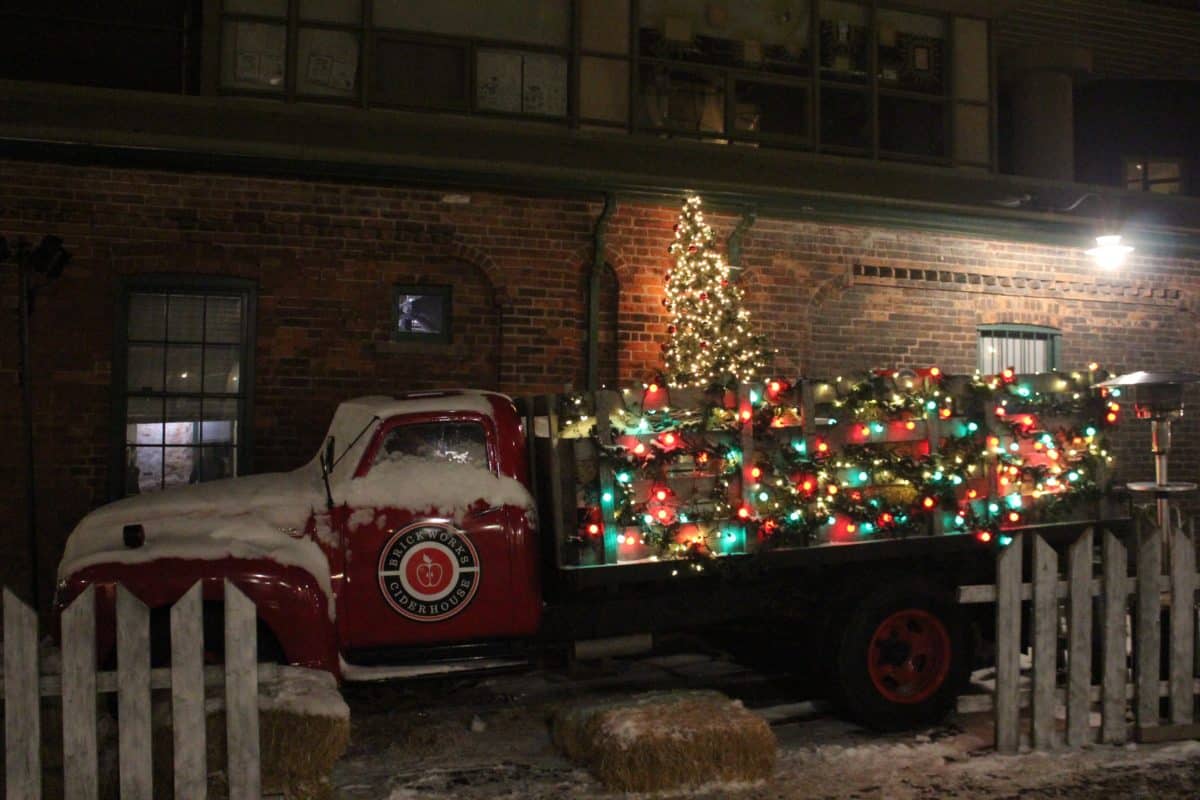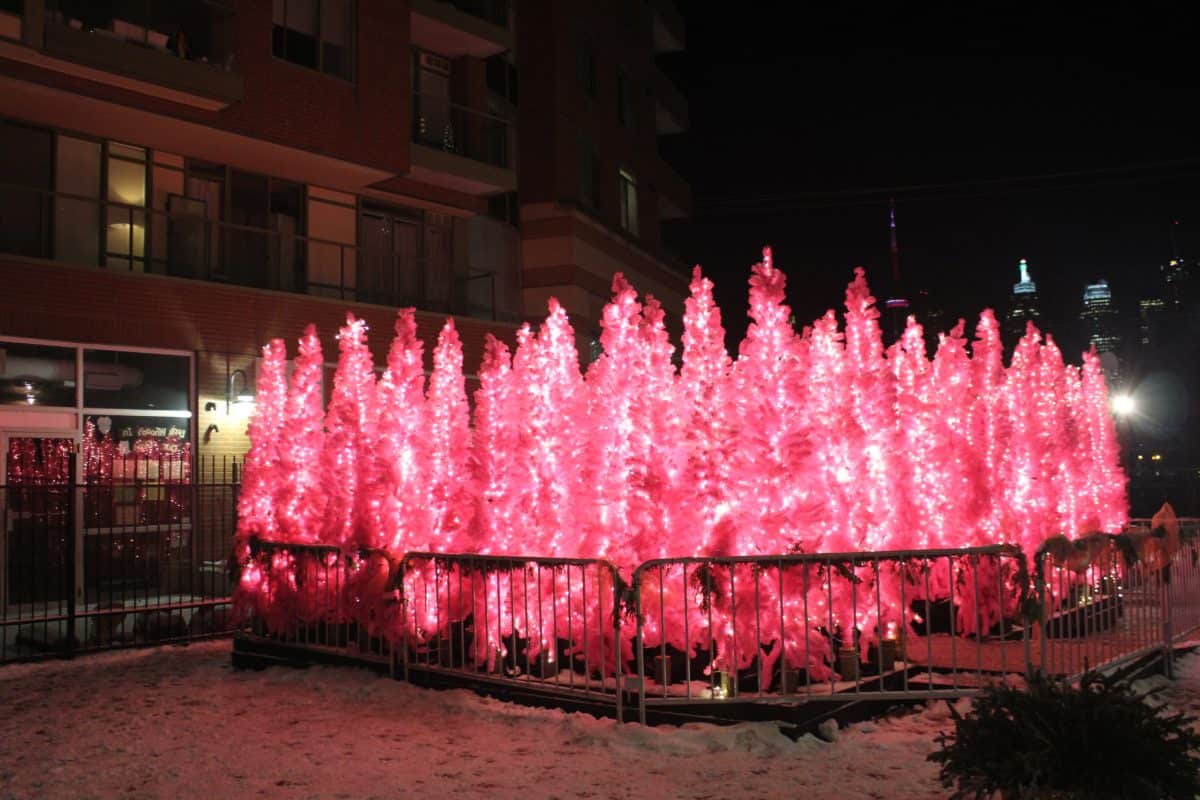 A forest of pink Christmas trees.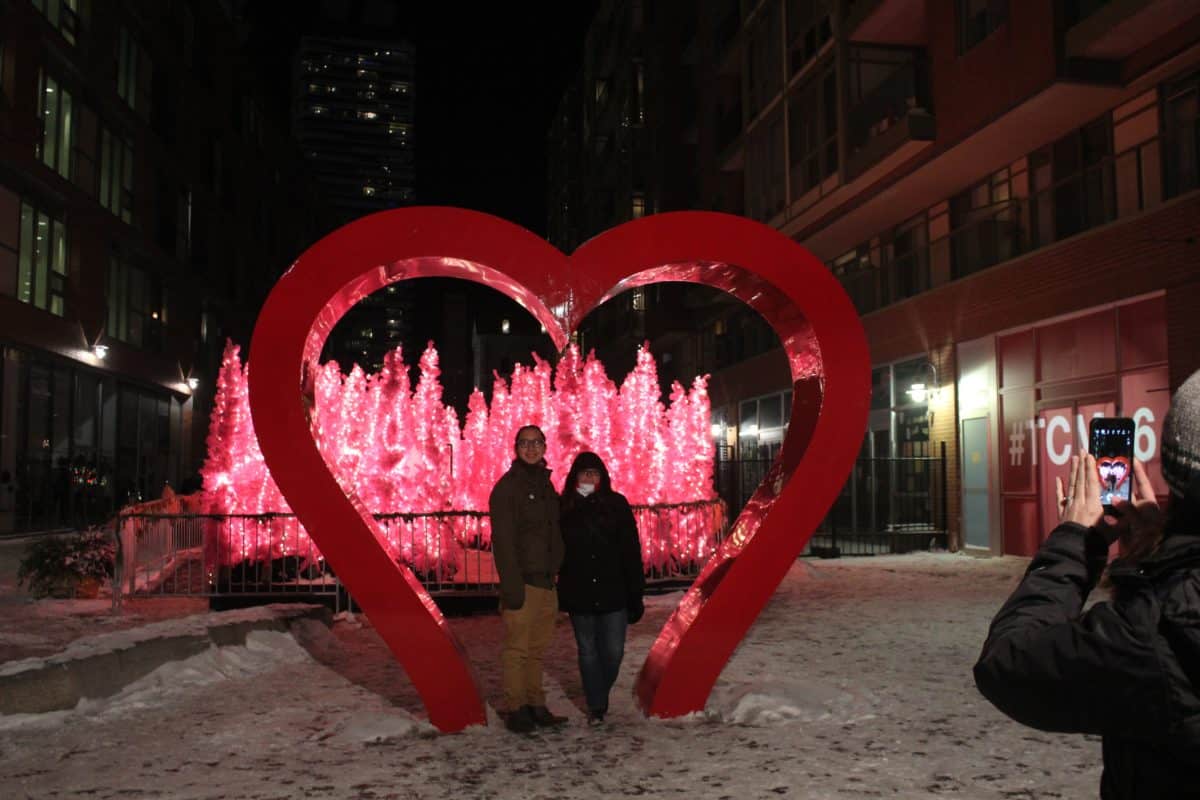 The iconic heart at the Distillery District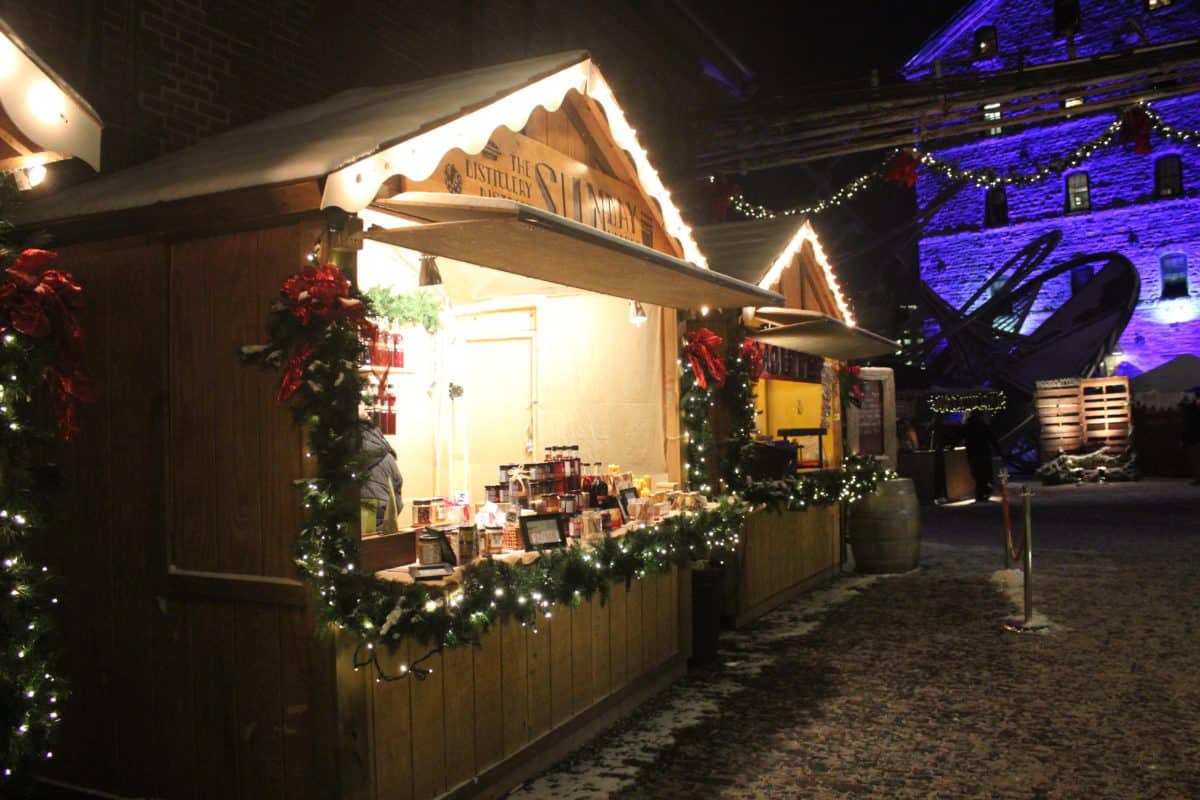 These cute little booths appear all around the market selling anything from grilled cheese sandwiches to hot chocolate to Christmas decorations.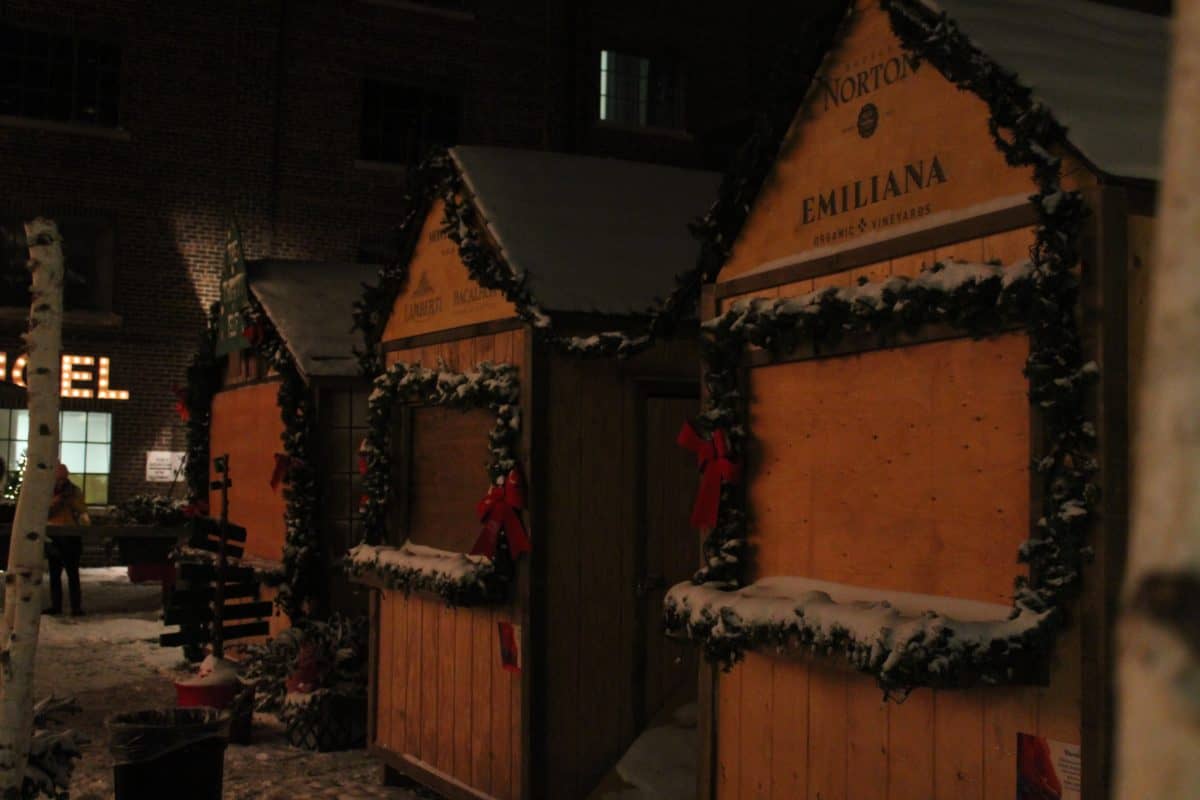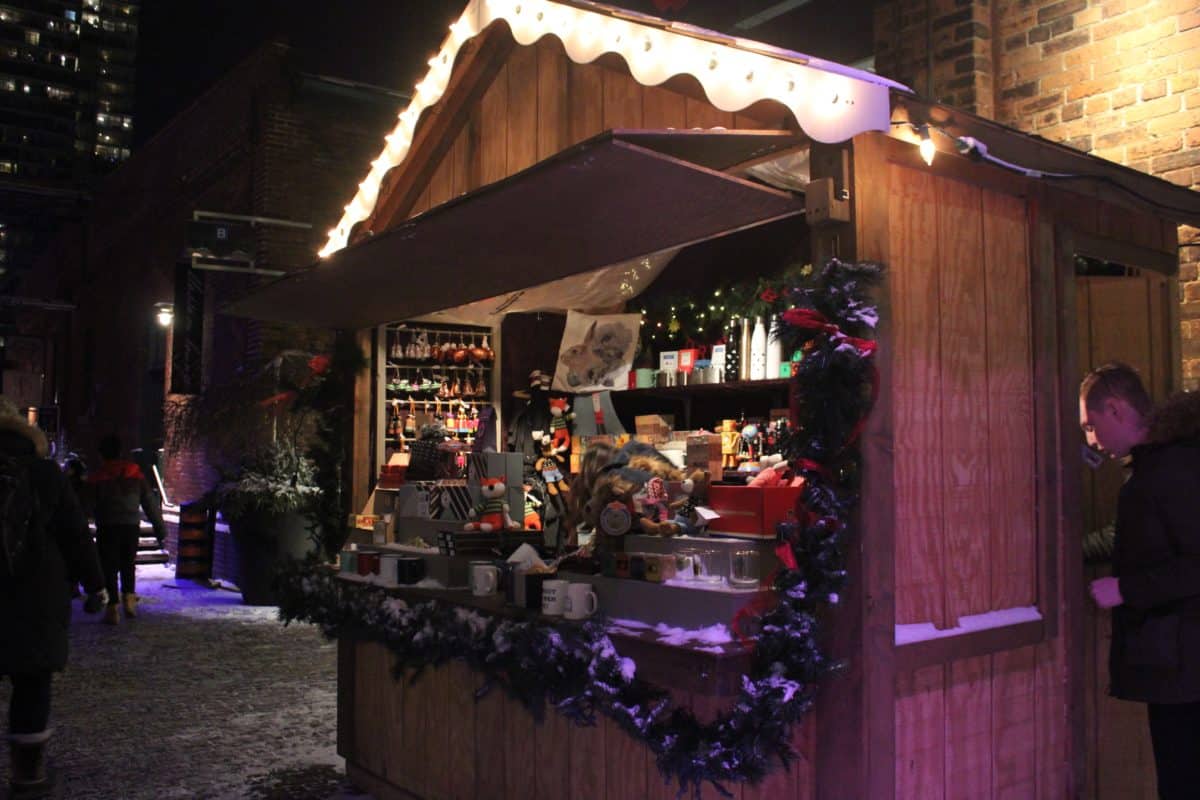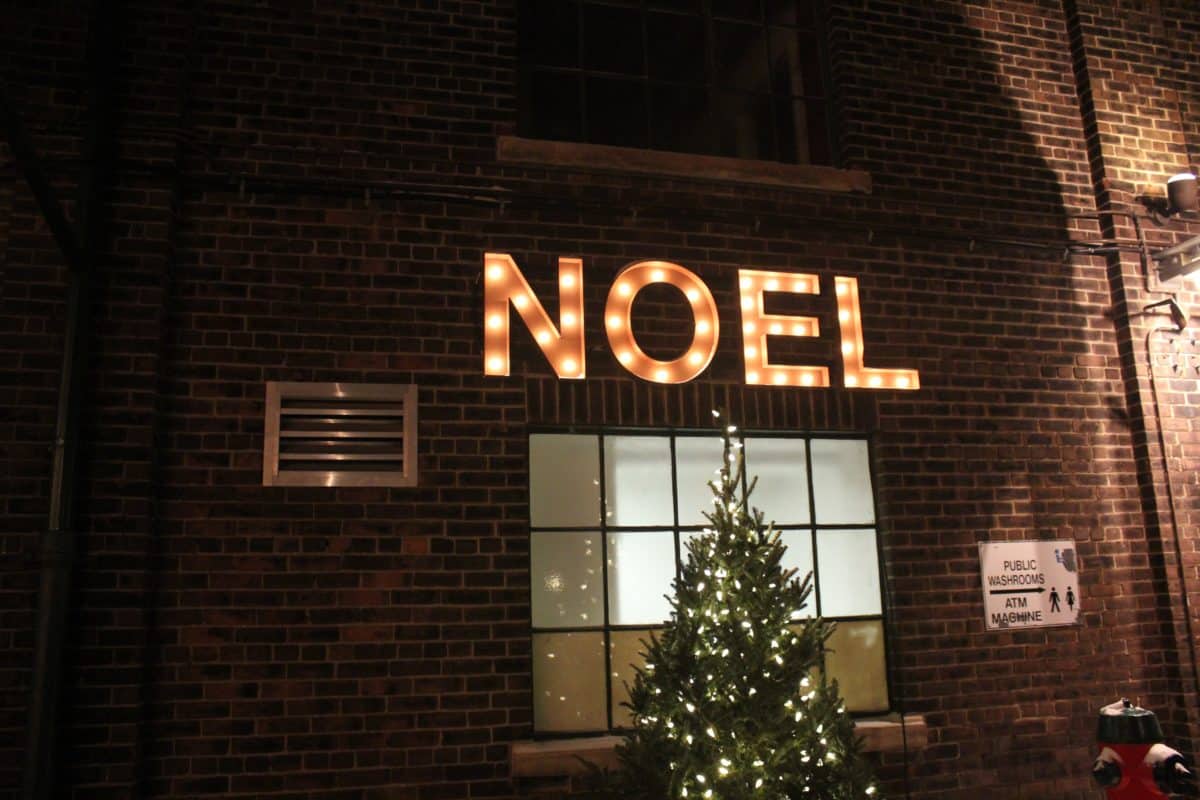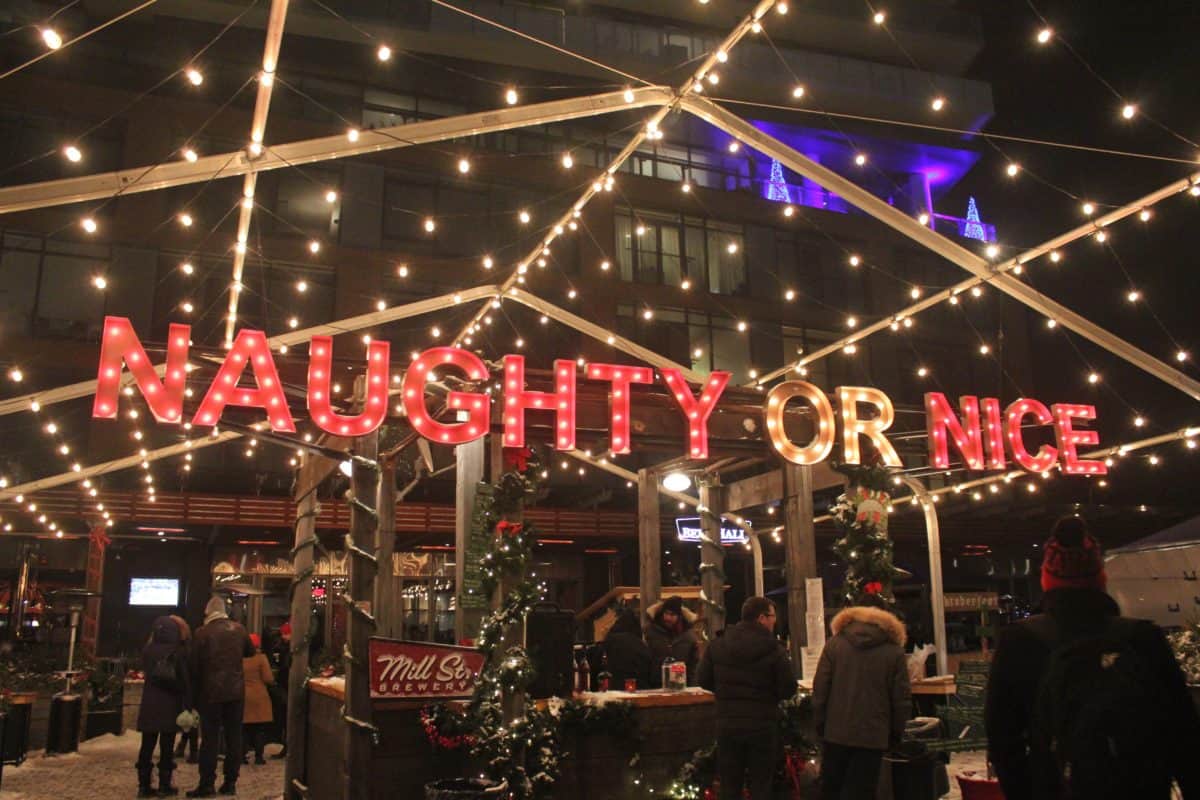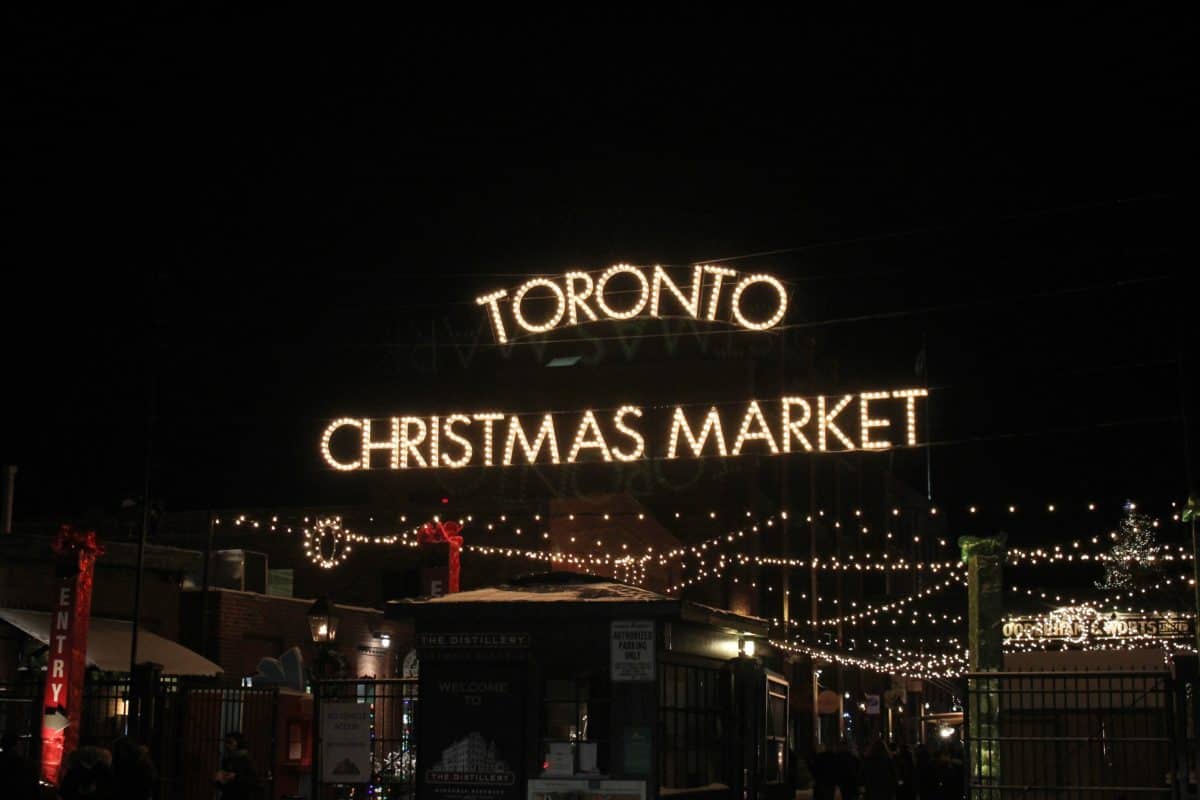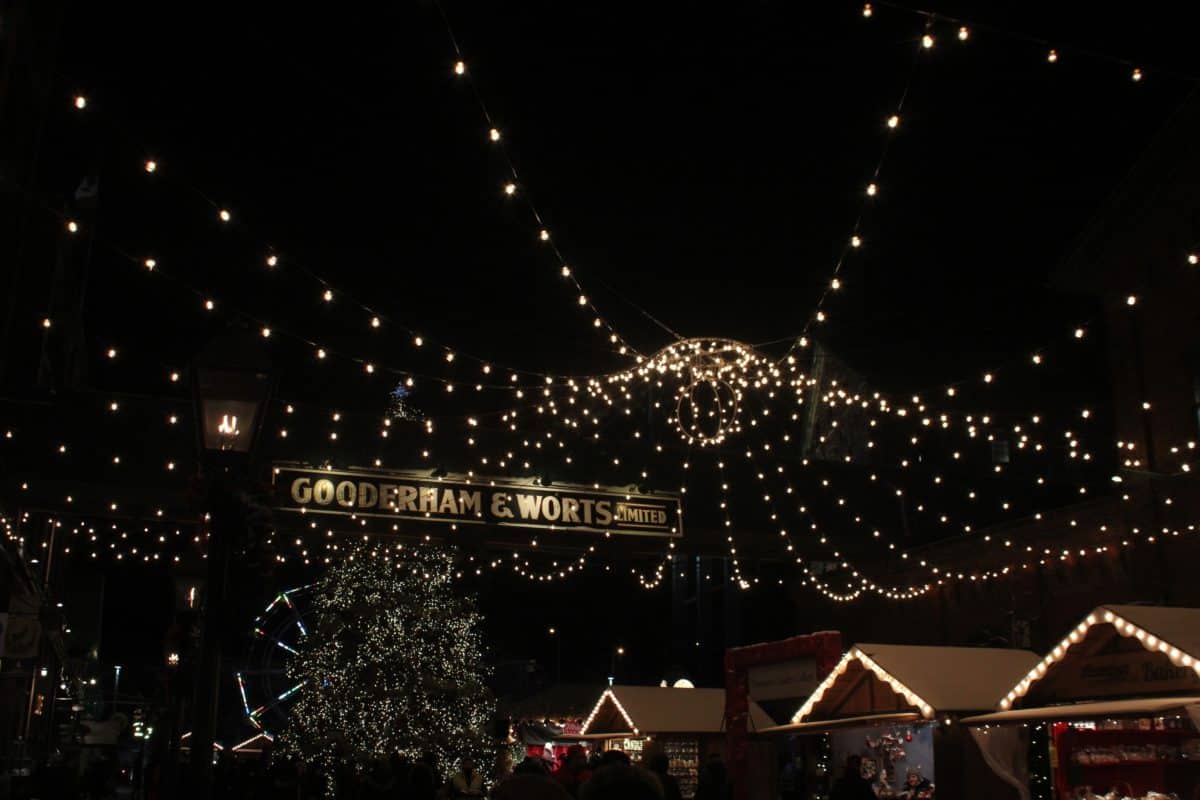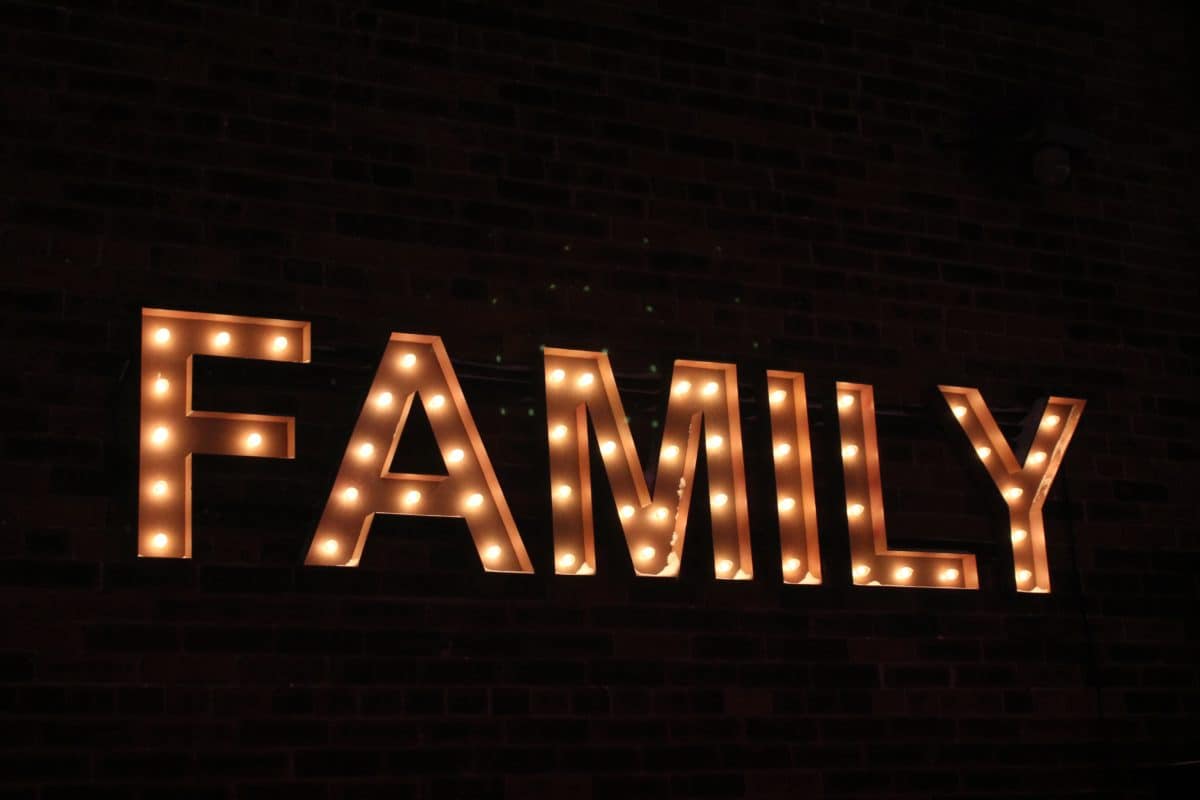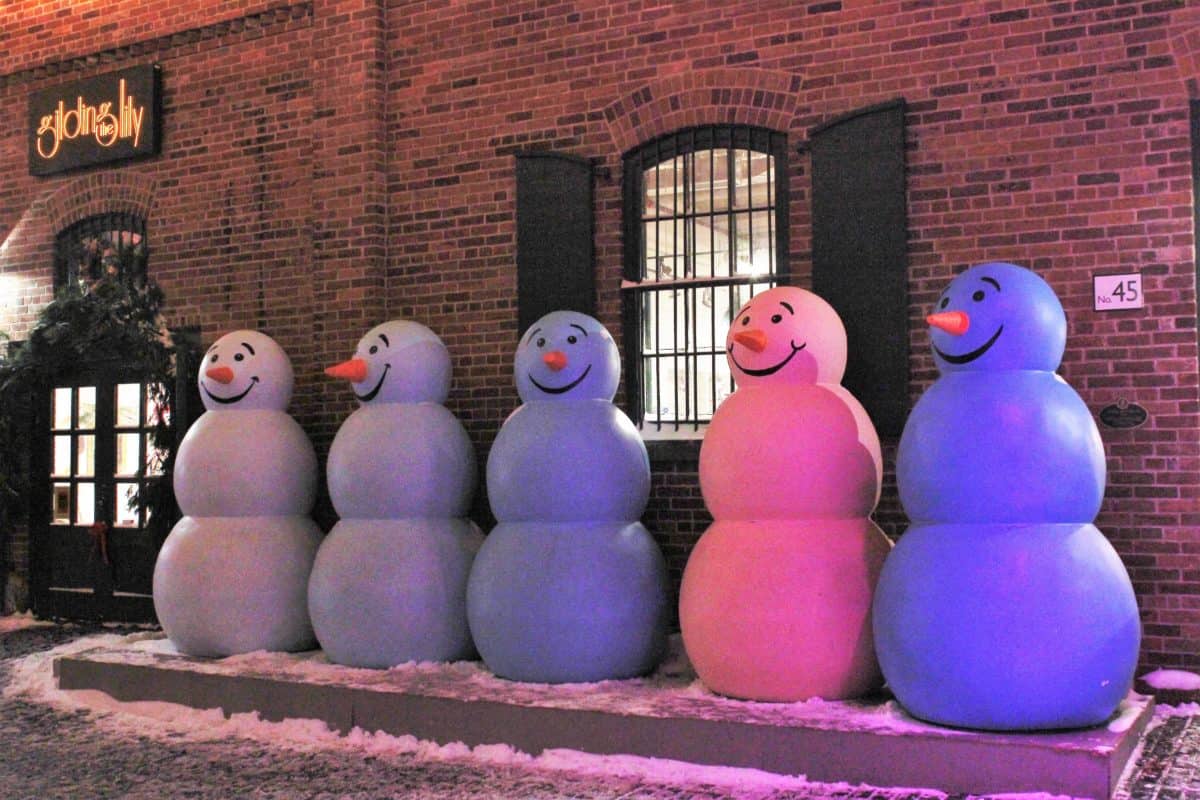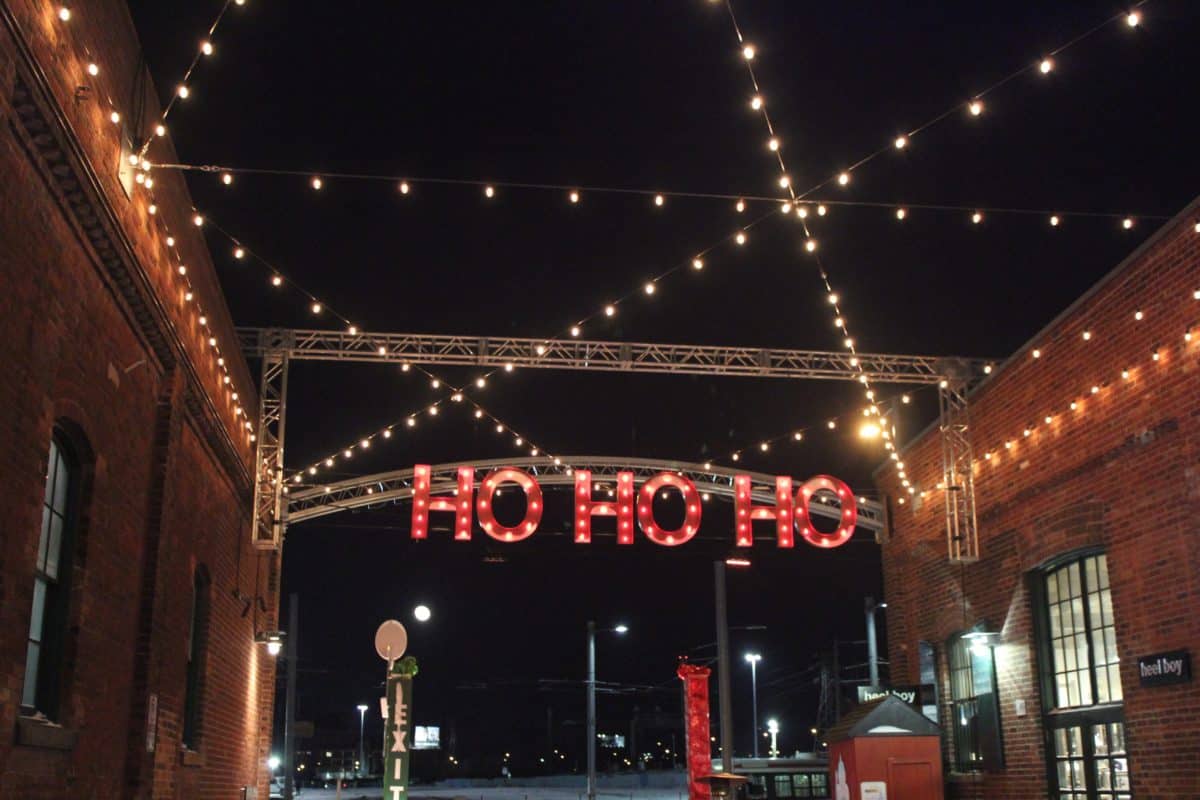 A month late? Perhaps. But can't everyone benefit from a little Christmas spirit in February?
What do you guys think? What are your must dos for Christmas in Toronto?