There are many things associated with London and British culture in general. Football, pints, royalty, culture, double decker buses and of course, afternoon tea. I got to (because it's definitely a privilege) visit London for my 5th time this year. My list of things I want to see and do in London grows every time I'm there so I don't think it's ever going to be a city I feel like I've had enough of (although, is any city like that?). I digress. One of the things I've wanted to do in London for a long time that I didn't get to before this trip was an afternoon tea. I've had afternoon teas in Toronto before and wanted to try something a little bit different. After coming across this list I had to try the afternoon tea bus tour.
We didn't have reservations ahead of time but made them while in London (about 2 days before the actual tour). I was so happy with the tour I couldn't help but share but I want to point out that this was definitely not a sponsored post. I paid for the tour myself, I just really, really enjoyed it is all.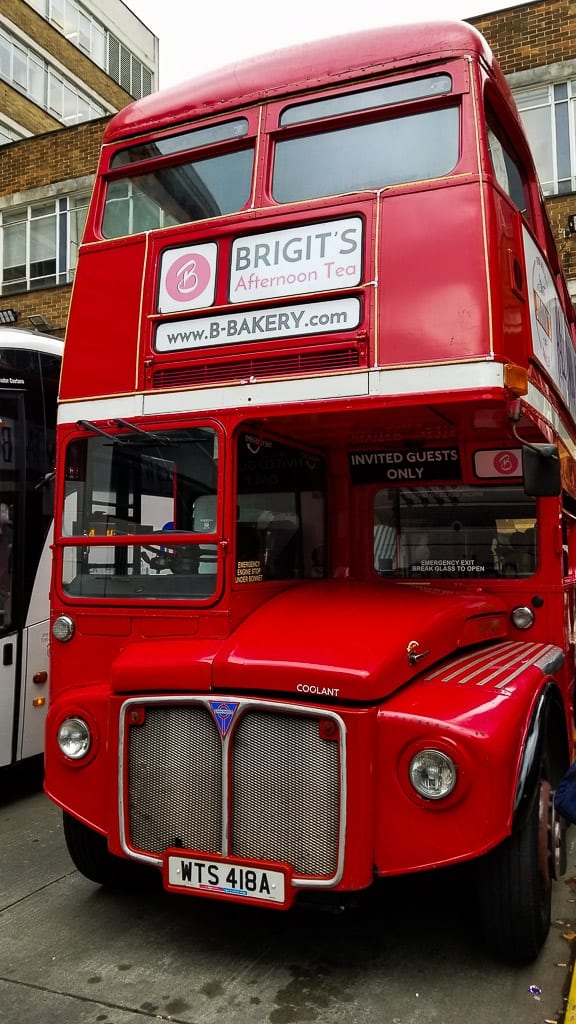 The Basic Details of the Afternoon Tea Bus Tour
Price: Your price will depend on your seat with the top deck being more expensive (but the view is completely worth it). Prices start at 45 pounds and go higher depending on your selections. I think our tickets rang in at about 55 pounds and we sat on the top deck. 
Duration: 1.5 hours (depending on traffic)
Pick-Up: There's two alternatives for pickup. The 12:30 pm and 3 pm tours depart just off Trafalgar Square. The 12 pm, 2:30 pm and 5 pm tours depart from Victoria Coach Station.

The tour is organized and run by B Bakery. They've got a physical location in Convent Garden if you want to pick up some pastries after your tour as well!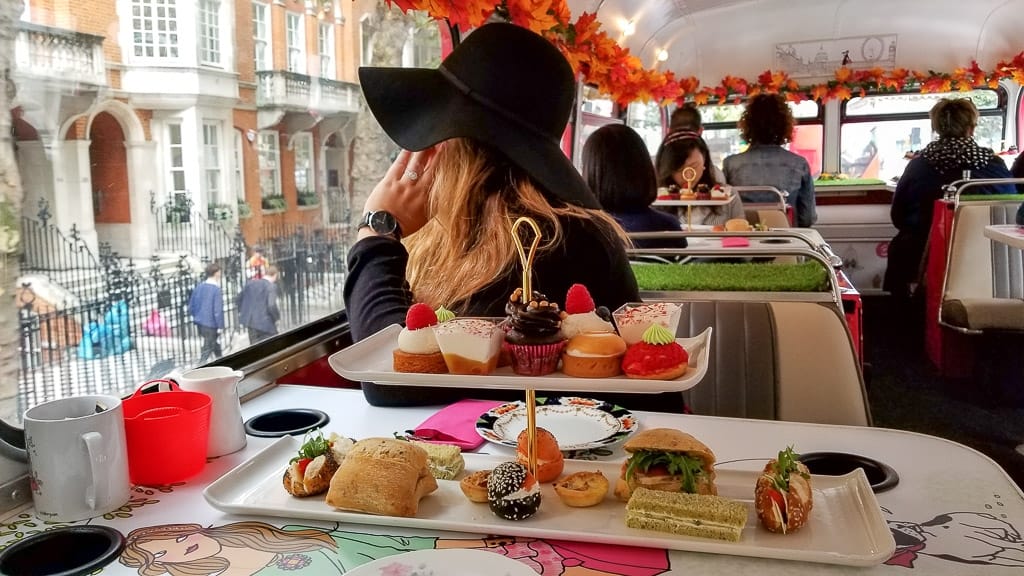 The Food and Drinks
The hosts walk around getting your hot drink order at the start of the tour. There's a selection sheet on your table with the available drinks. You can also get juice/water in addition to the hot drink selection you make. Also, if like me you're concerned about your hot tea spilling everywhere (seriously, I thought about this for like 15 minutes after we booked our tickets) don't worry because the cups come with lids and there's a lowered section of the table where the cups go! Bonus points for the tour is that you get to keep the cups! And they're really, really cute. They make for excellent souvenirs.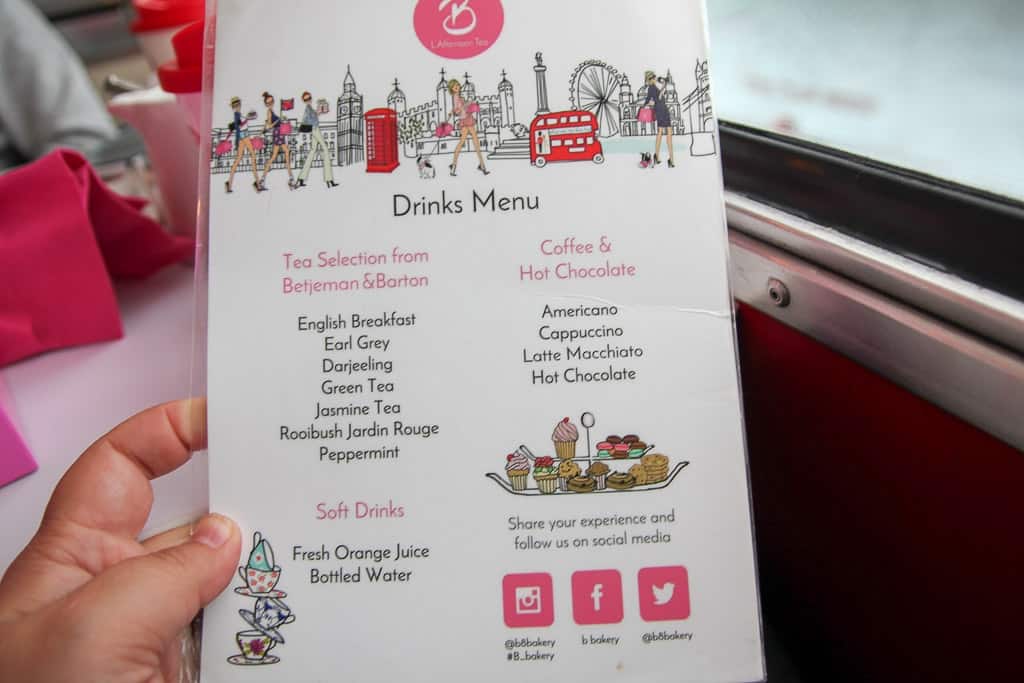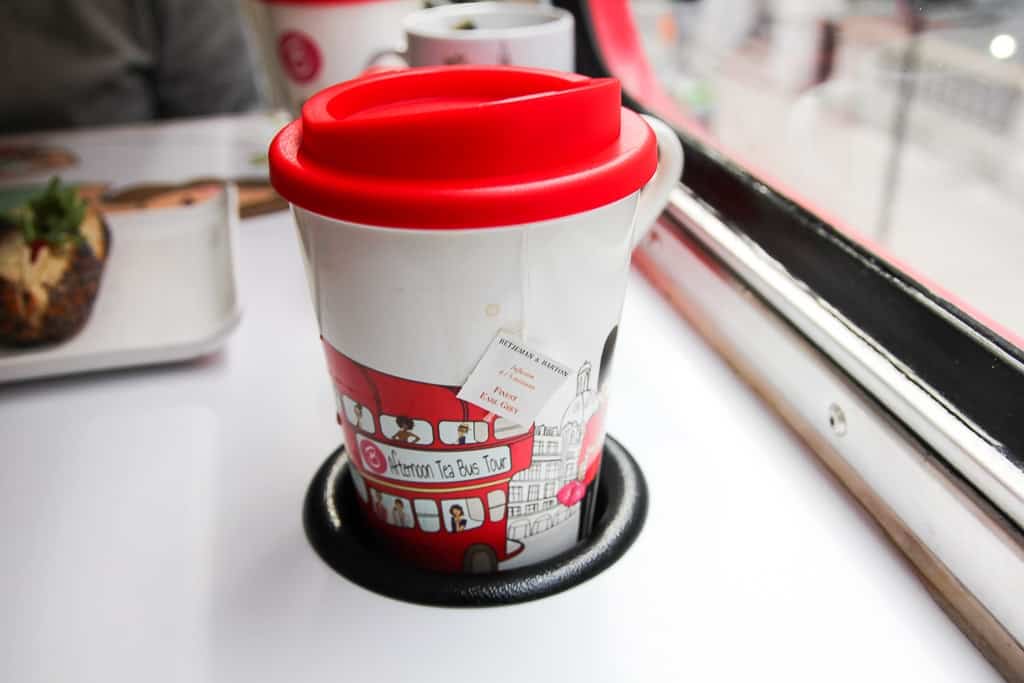 I was majorly impressed with the food offered. And holy. The sheer quantity of food. I've had afternoon teas before yet I magically forget just how incredibly filling the food can be. The food is served on a beautiful two-tier dish with the savory food at the bottom and the sweet food at the top. Everything comes in pairs of two so you both get to try everything.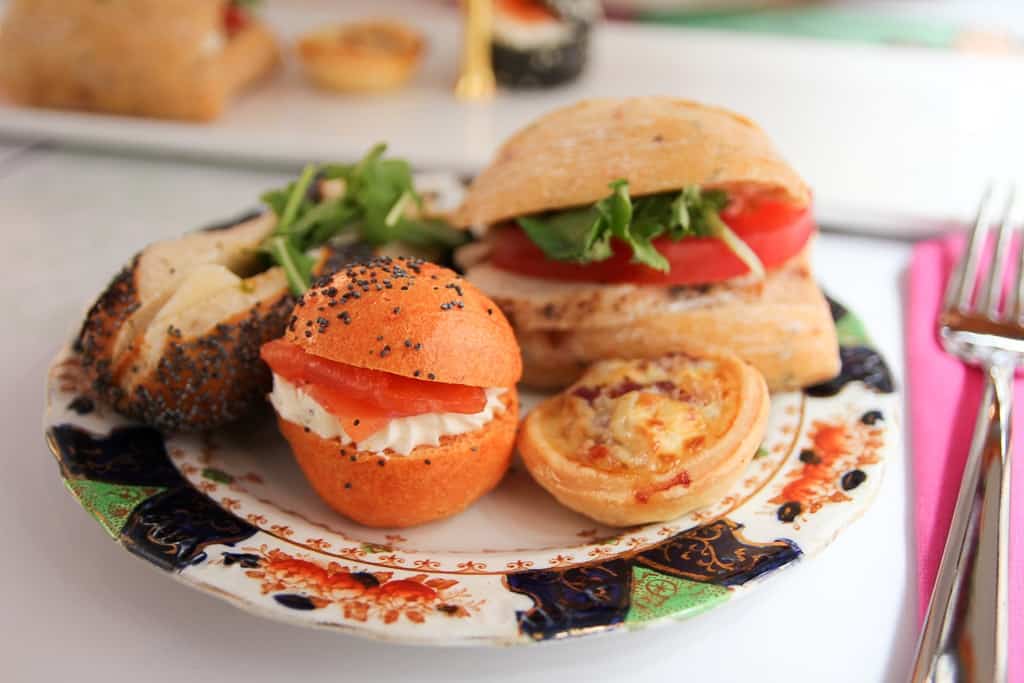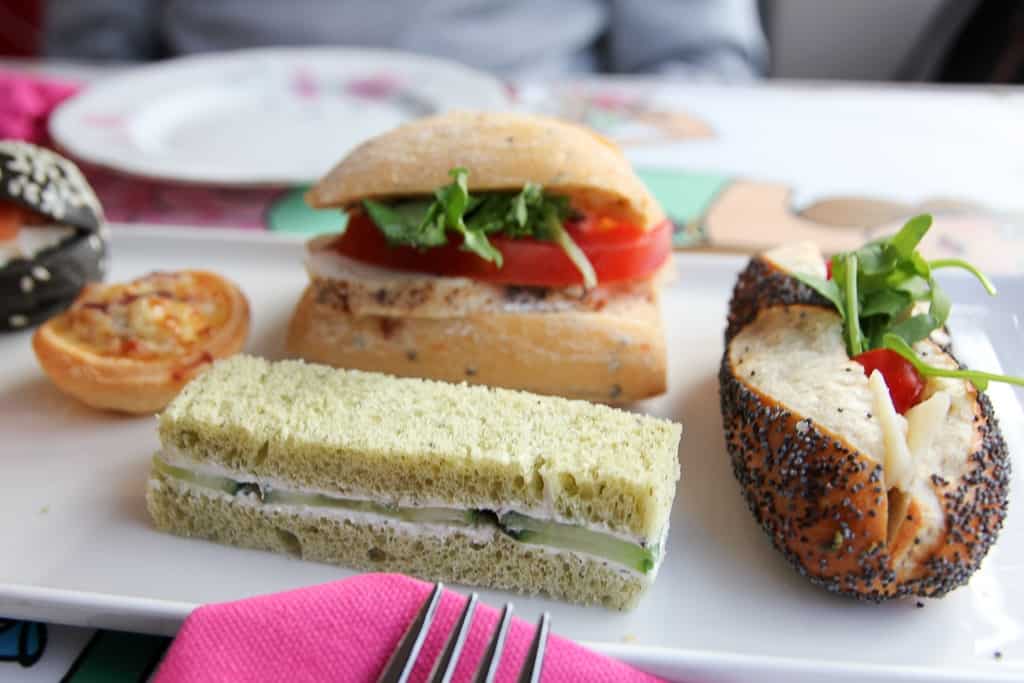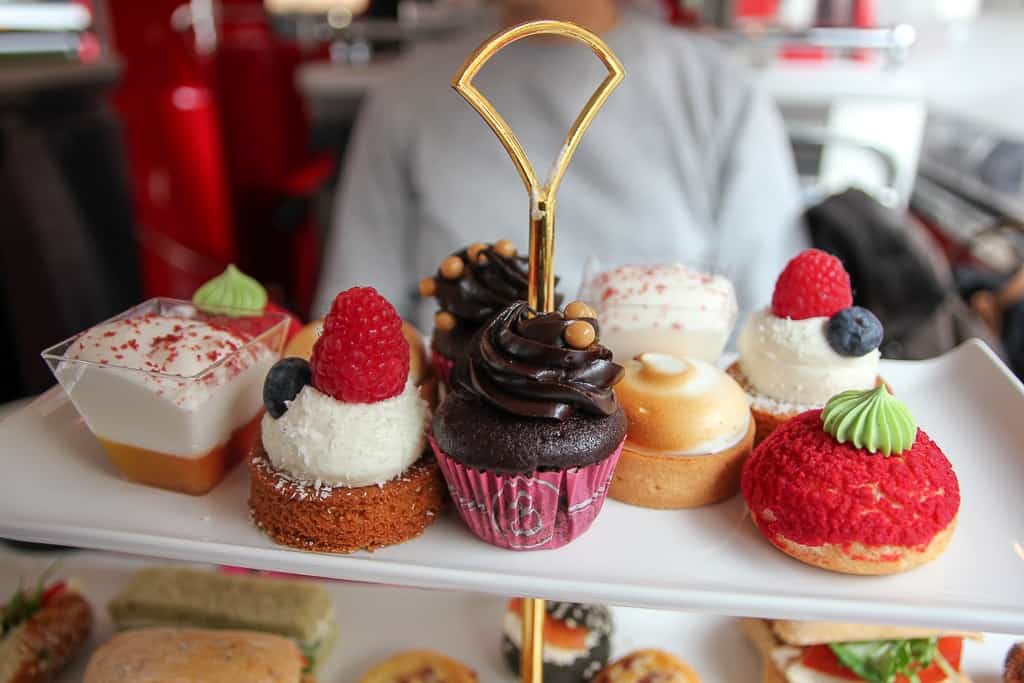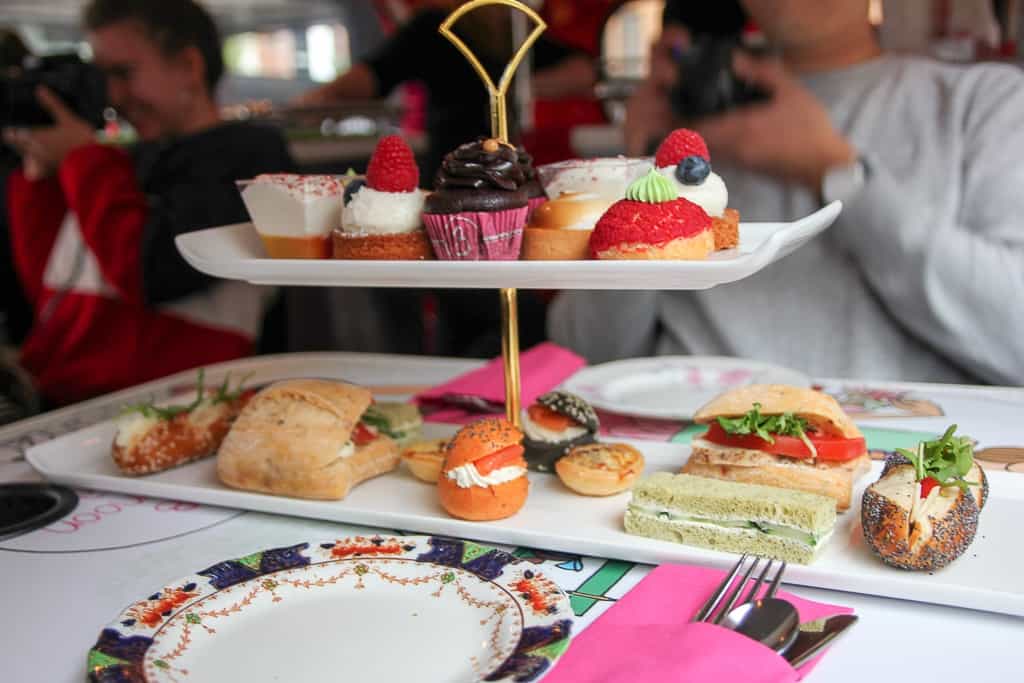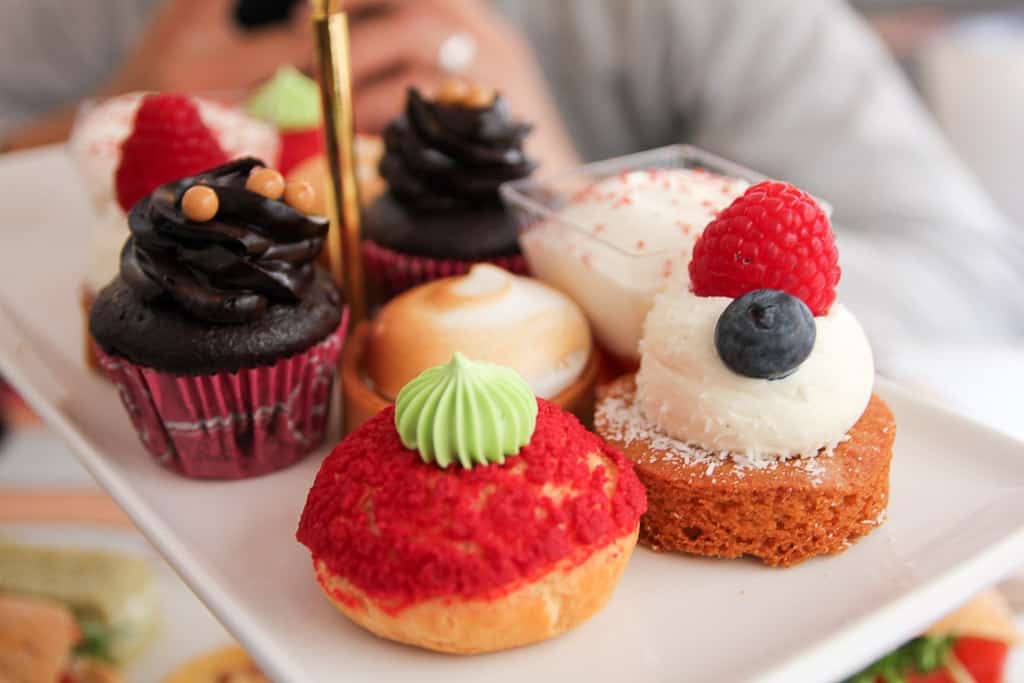 My only disappointment was that the meal didn't include scones as that's one of my favourite parts of afternoon tea but lo and behold, about halfway through the tour scones were served! And they came with super cute little jam jars that you could keep. Such a nice touch!

The Route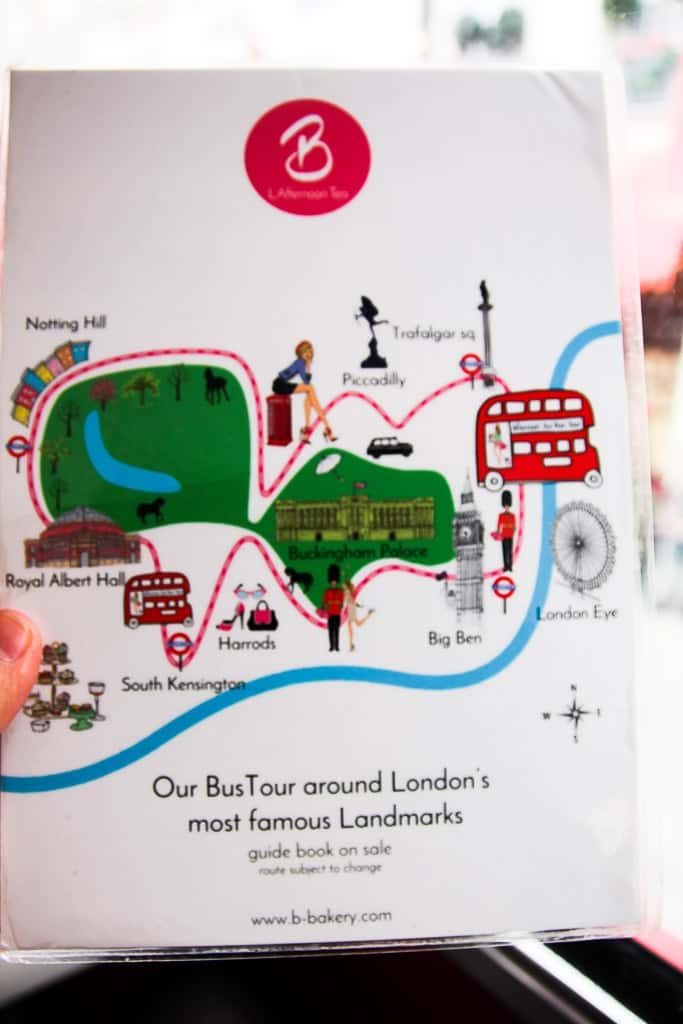 As mentioned above, pick up can be done from two different locations: Victoria Coach Station or just off Trafalgar Square. 
If you've never been in London before this is actually a great sightseeing tour as well since it goes past a lot of the incredibly major sites. Like I said, I've been in London about 4 times before but my husband has not. We only had like 3.5 days in London so there was no way I was going to be able to show him everything I wanted to and this tour actually hit some sights I wasn't able to squeeze onto our itinerary.
Major sites include the London Eye, Big Ben, Houses of Parliament, Westminister Abbey, St. James's Park, Hyde Park, the Royal Albert All, Marble Arch, Nelson's Column, Downing Street and so much more. There's a speaker system on the bus and the hosts give small tidbits about the stops the bus makes which is pretty cool. Because of London traffic you can usually grab some pictures too because you do end up sitting in traffic sometimes!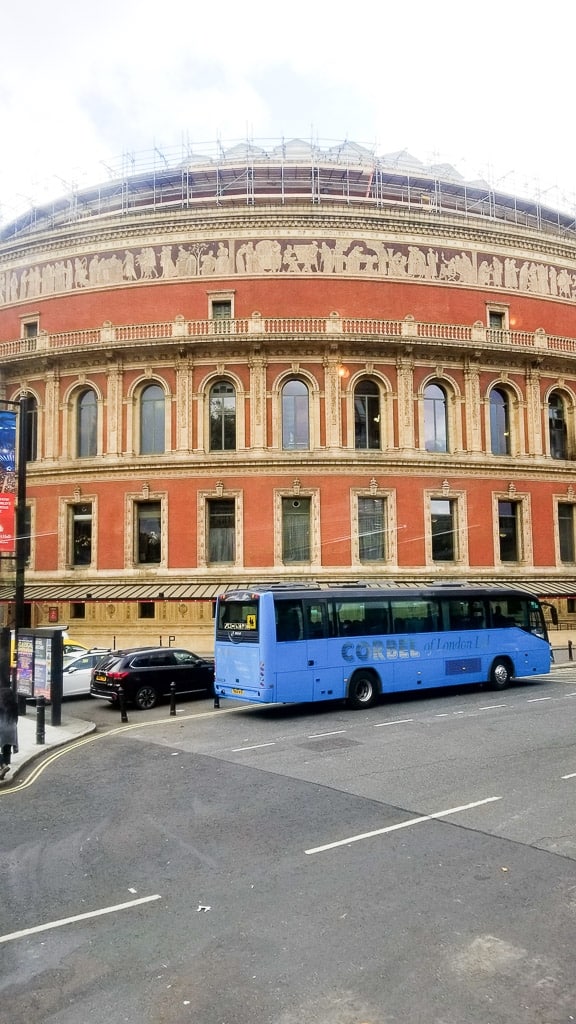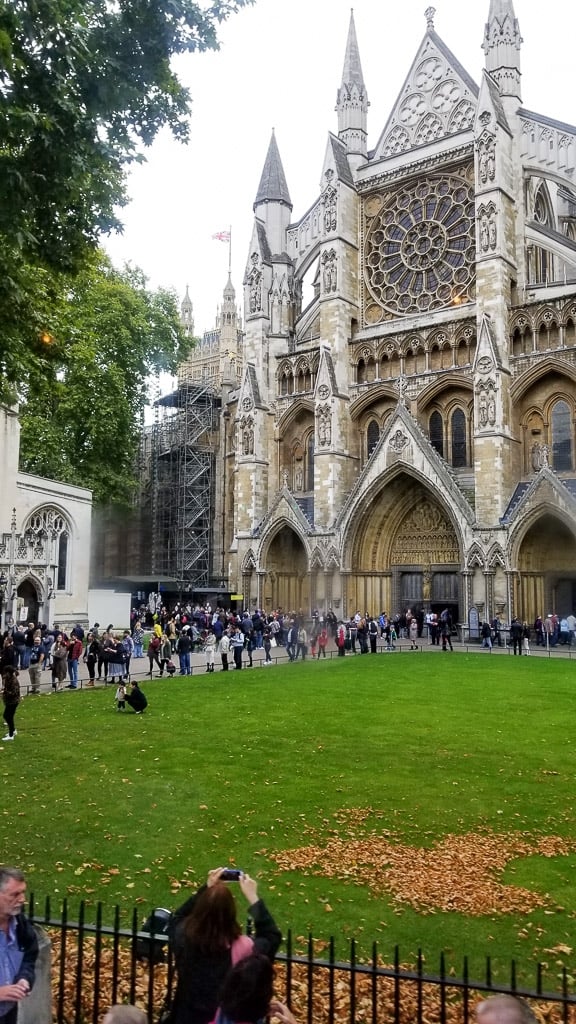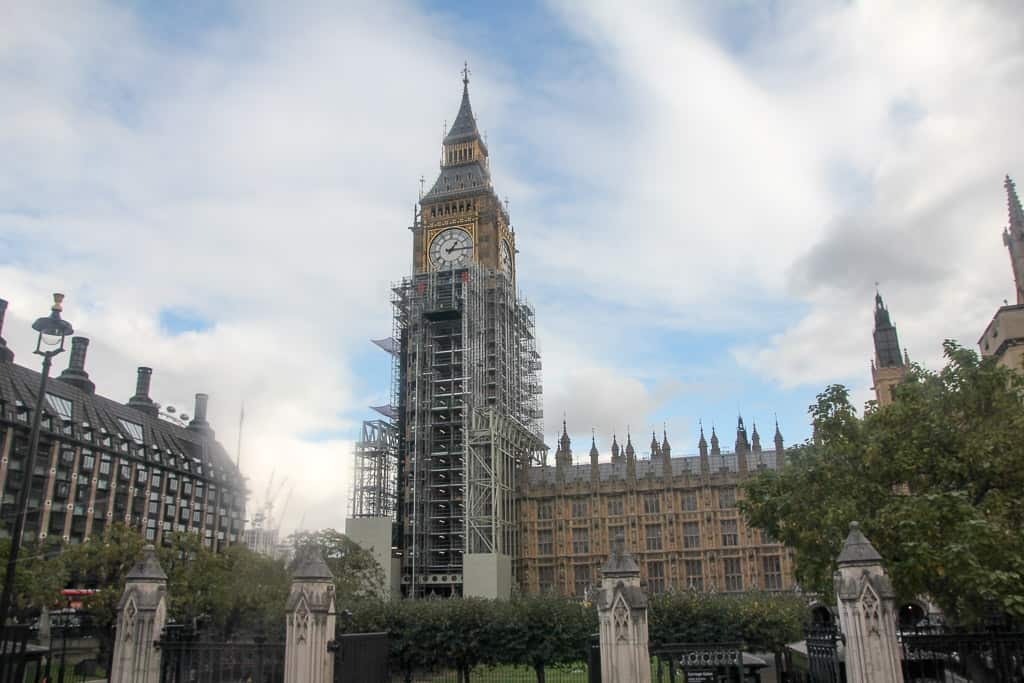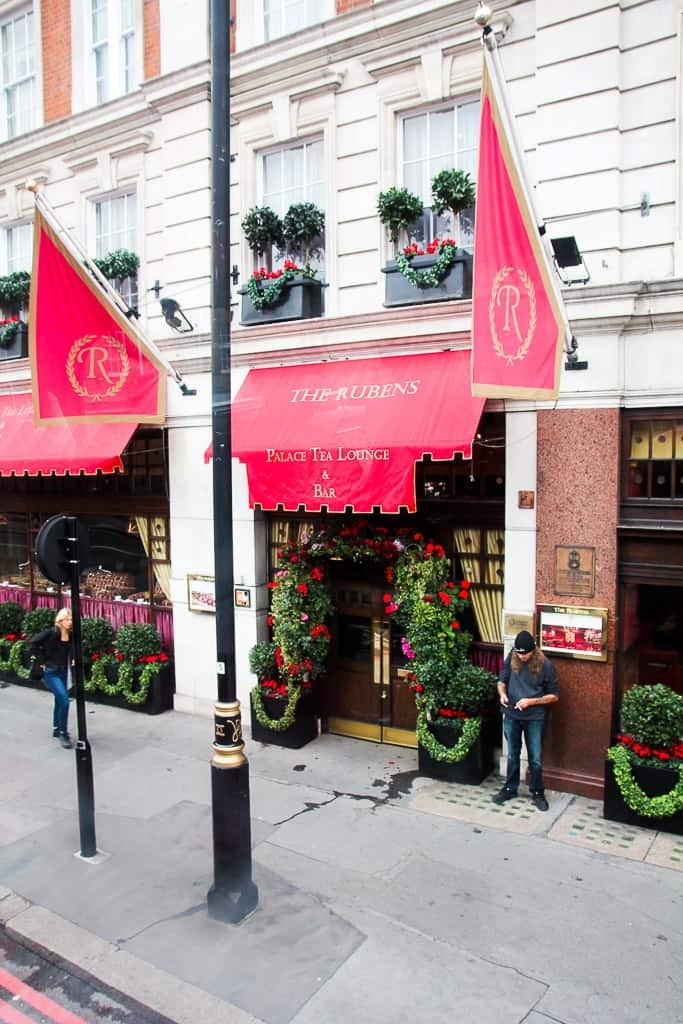 Have you tried out this unique afternoon tea in London? Would you if you haven't? Let me know in the comments and pin this post for an upcoming trip!